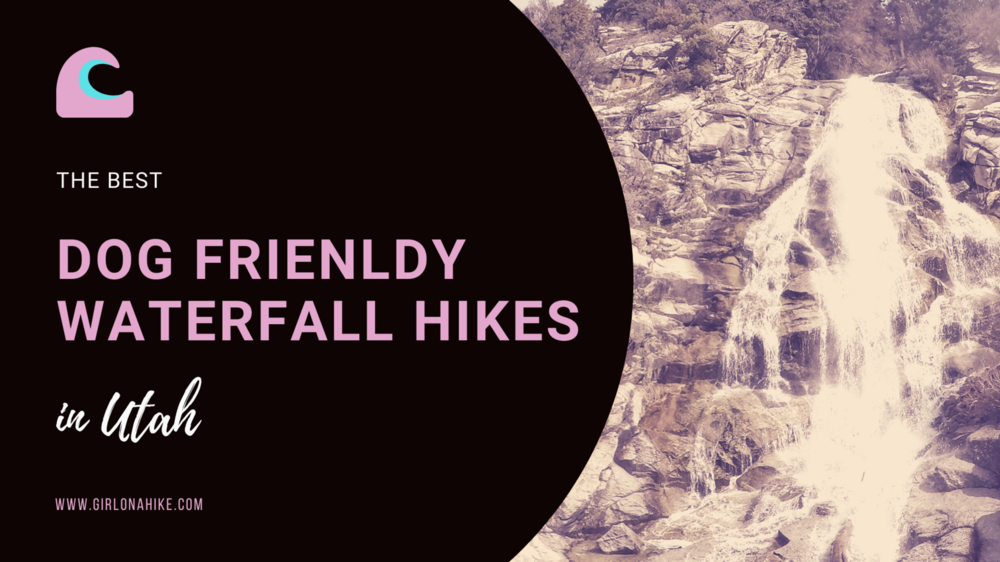 The Best Dog Friendly Waterfalls Hikes in Utah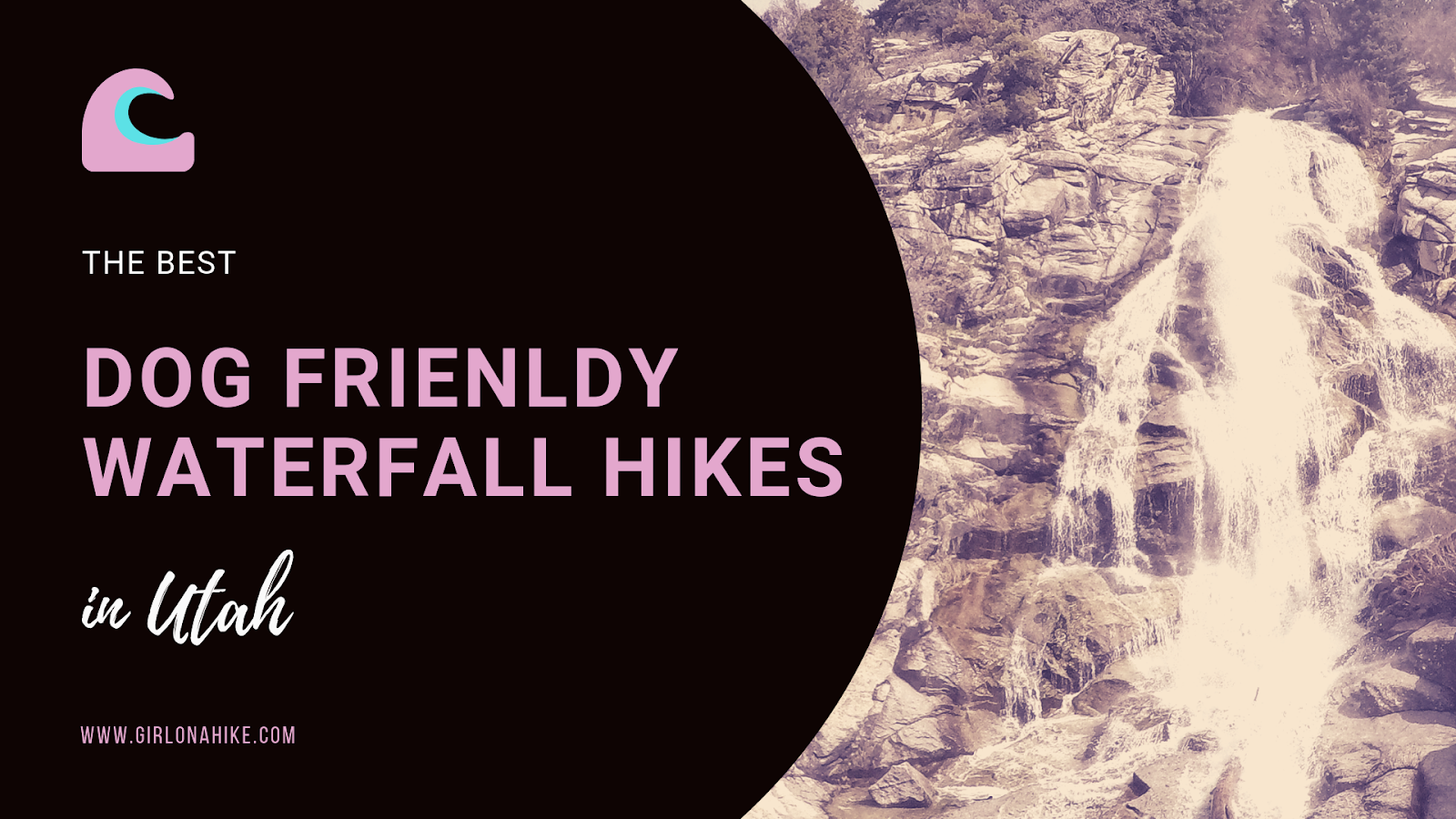 Ready to learn about the BEST Dog Friendly Waterfall Hikes in Utah?
I've complied all of them into one post – no more researching, asking around, or spending hours looking at AllTrails. All of these listed are dog-friendly (off leash) of course, and are separated by location. There are not ranked in any order. Click the link for each hike to learn more, to see all the trail stats (distance, elevation gain, etc), and to view a trail map. Directions are also provided for each hike.
Download your FREE Dog-Friendly Waterfall Hikes Checklist here – mark each one off as you go, and make it a goal to complete them all! Did I forget a waterfall hike? Please message me on my Facebook page, and I'll add it to this list. Have fun!

BEST Dog Friendly Waterfall Hikes in Utah
Salt Lake Area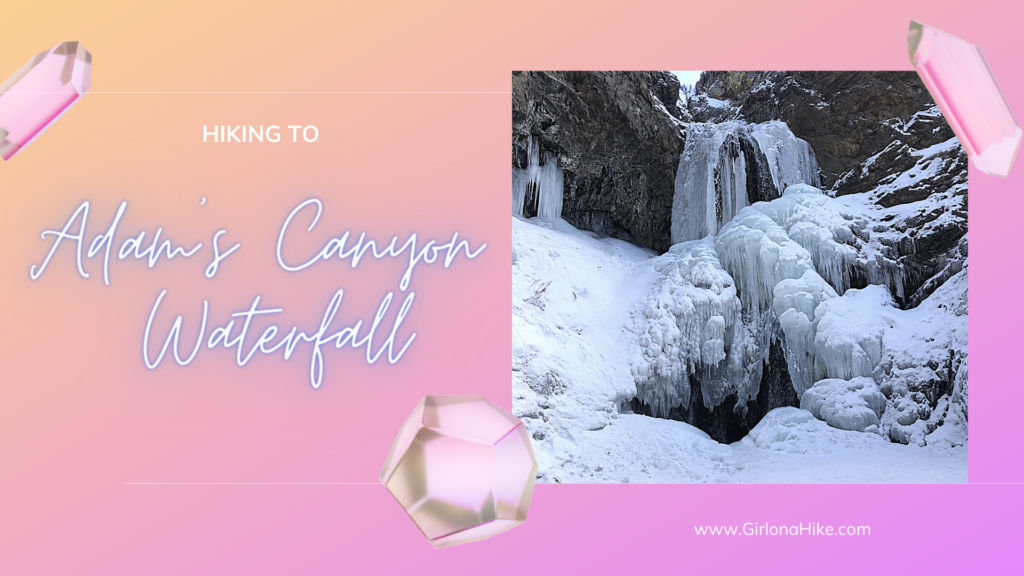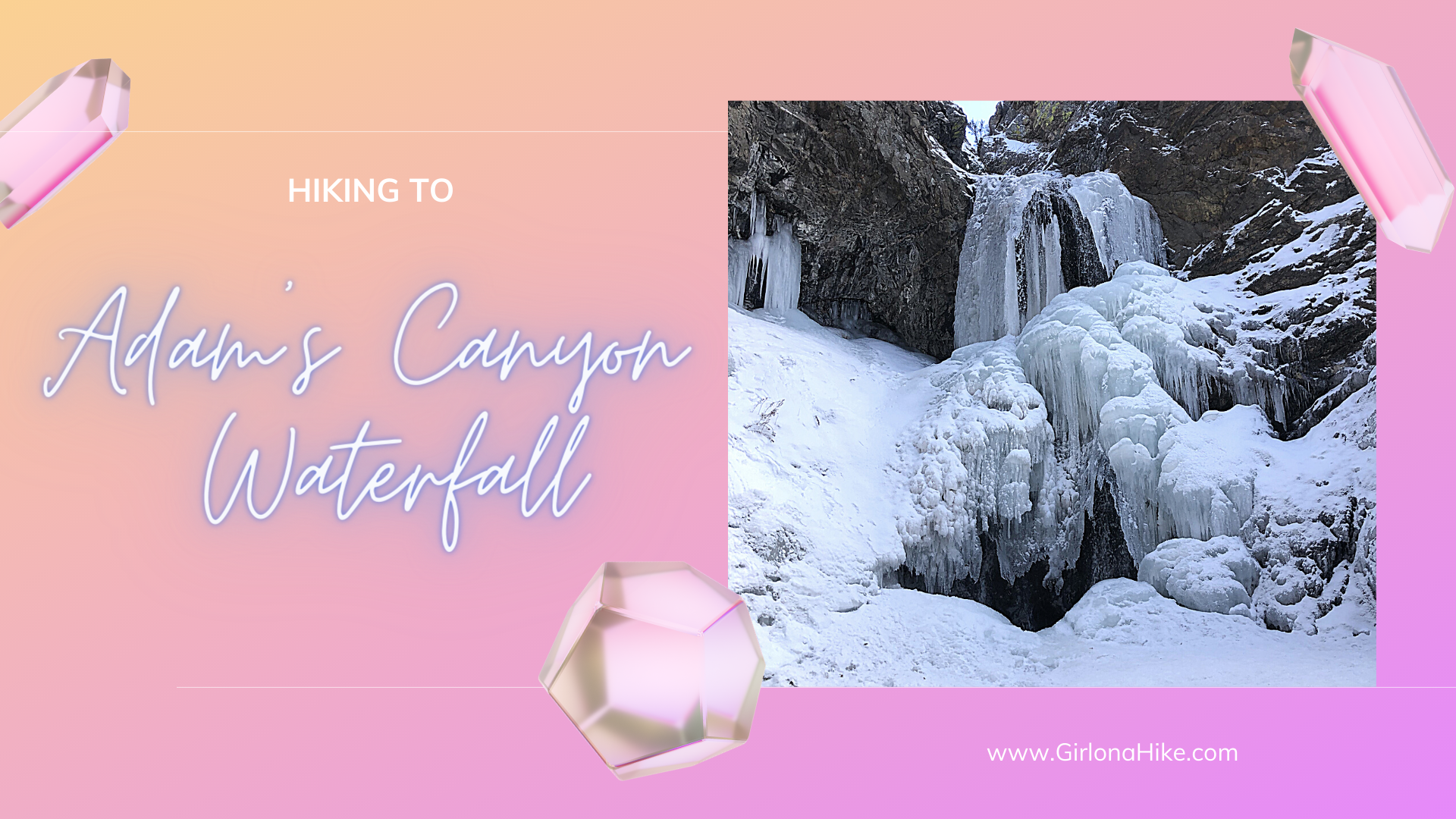 Adam's Canyon Waterfall is one of Utah's most beautiful waterfalls. Nestled into the end of the canyon, and surrounded by trees and rock, sits this 40 ft waterfall. It's a very scenic trail, where dogs can play and you can dip your feet in when it's hot outside. This is a popular hike year-round, and gets crowded by mid-morning. Set your alarm clock so you can get up early early to enjoy the falls alone. In Summer expect to pass literally 100 people or more.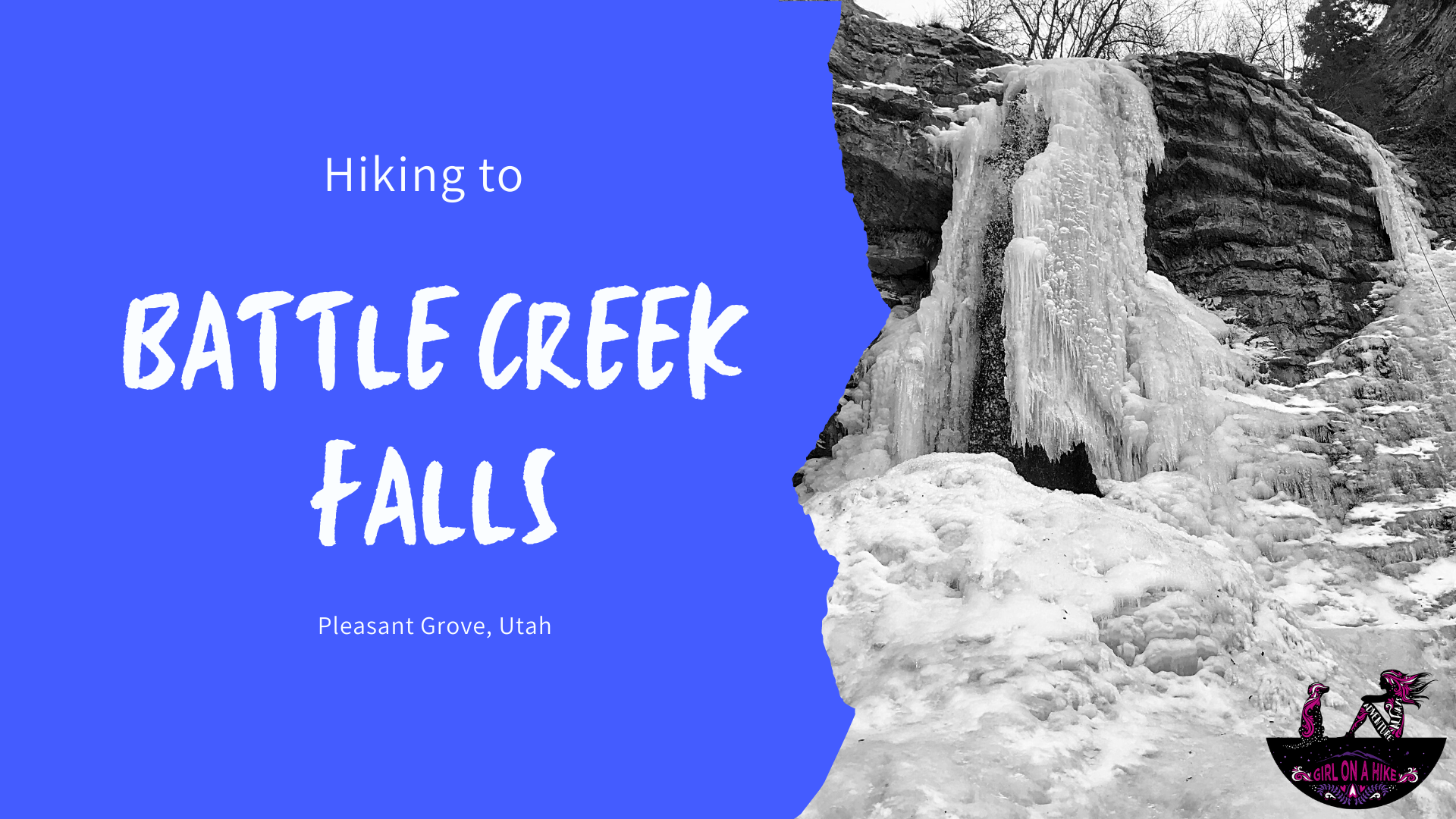 Battle Creek Falls is another family friendly, dog friendly, and child friendly waterfall hikes that is enjoyable as more of a stroll rather than a "hike". It's short distance and elevation gain make this hike do-able for family visiting from out of town that want to see something pretty, yet not have to work hard to get there. It's a great spot to take your dog when it's too hot, as they are allowed off leash and love playing in the stream. 

Deuel Creek (pronounced like do-ell) is located along the East bench in Centerville, UT just south of Parrish Creek and north of Holbrook Canyon. This trail is sometimes shown as Centerville Creek on older maps – whatever you prefer to call it, this trail is great for the whole family. It follows the creek the entire way, crosses several bridges, passes by a fun rope swing, and leads to a waterfall. What's great about this trail is that it is shaded for most of the hike. Dogs will appreciate the water and shade in summer, and kids will find that this hike isn't too hard for their little legs either.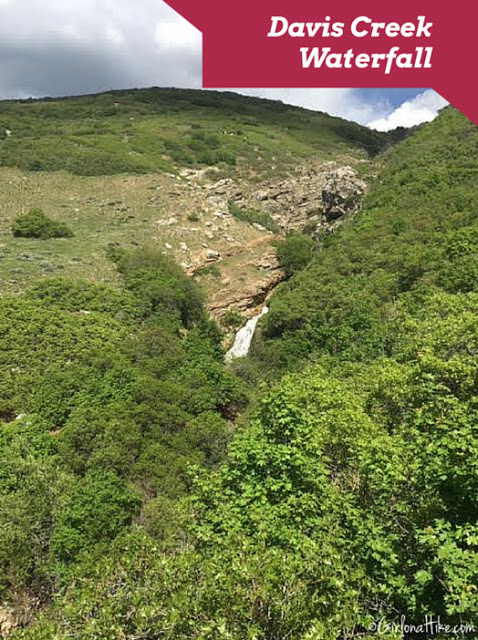 The Davis Creek Waterfall is accessed via the Davis Creek Trail, and is a good hike for all levels of hikers. At only 1 mile (RT), this hike is somewhat steep the first section, but soon levels out with a view of the waterfall. There are several trails that branch off of the Davis Creek Trail, so if you have time I suggest doing all of it. However, if you are short on time but still want a great destination, the waterfalls is the perfect turnaround point.My two favorite things about this trail are that dogs are allowed off leash, and of course, the waterfalls itself.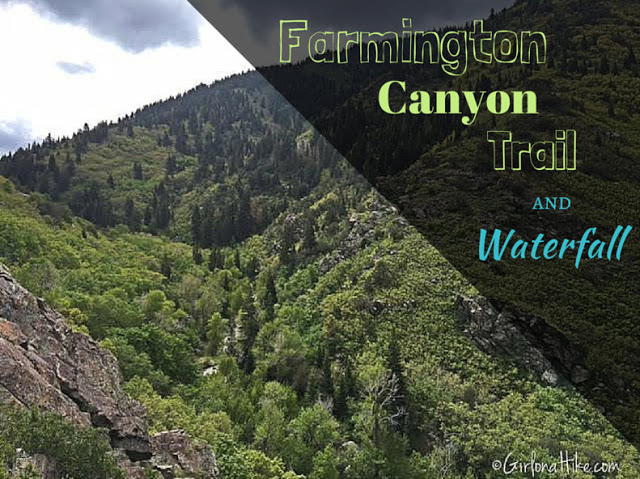 The Farmington Canyon Trail and waterfall is one of my new favorite trails in Davis County. I was surprised at how big this canyon felt, how green it is in Spring, and I loved the 40 ft waterfall. Our dogs had a blast on this trail since there were plenty of stream crossings for them to drink from and play in. The Farmington Canyon Trail is really well shaded, not too steep, and parallels the Farmington Canyon Road. Since this trail is on a south facing slope, this would be a great trail to snowshoe in winter. Be advised that the winter gate is only open from mid-May to mid-October, depending on snow. If the winter gate is closed, you'll need to add on another 1.5 miles before you get to the trailhead.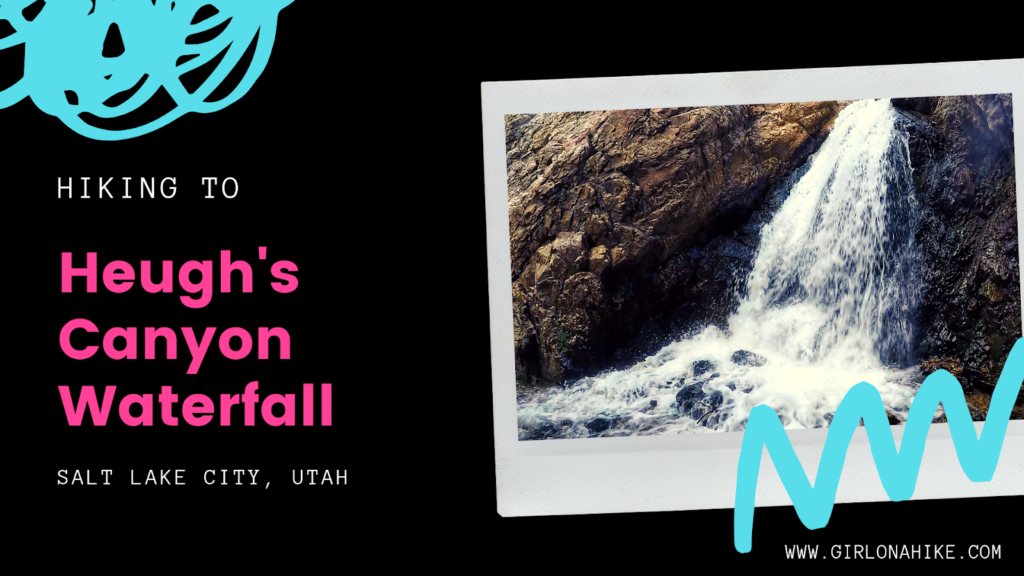 Heugh's Canyon Waterfall is situated between Big Cottonwood Canyon and Mt. Olympus, making this a dog friendly hike. The trail starts from the elite Cove Canyon neighborhood on the East side on Wasatch Blvd.  It's very forested (not what you think of if you've hiked Mt. Olympus), it follows Heugh's Creek, in Spring several flowers are blooming, and it leads to a gorgeous waterfall. At only a few minutes from SLC, this canyon makes you feel like you are in the Pacific Northwest, away from the city bustle. At only 2 miles round trip, kids and families visiting would even enjoy this hike.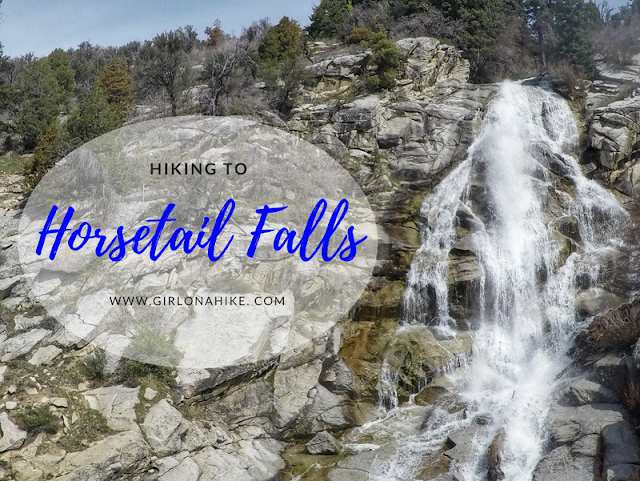 Horsetail Falls is one of my favorite hikes to do with the dogs. I always do this hike in the spring time because I love seeing the spring run off gushing over the falls. Horsetail Falls is roughly 100 ft high. The trail is mostly shaded, yet rocky. Be prepared for a good workout, as this trail climbs 1,700 ft in just 2.2 miles. Be advised that horses frequently use this trail, so it's a good idea to have a leash handy.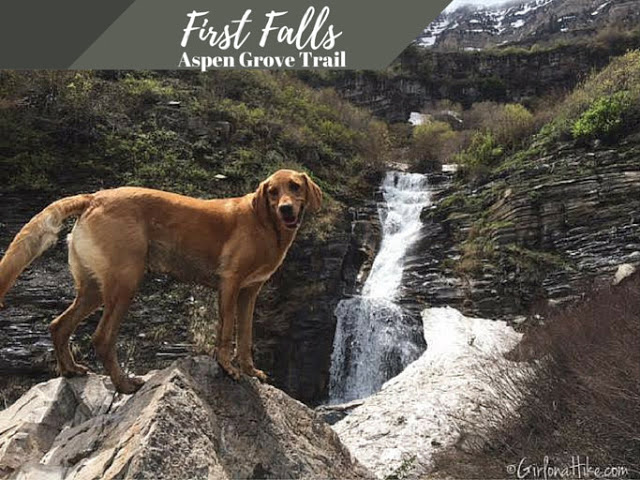 First Falls is the, well, the first waterfall along the Aspen Grove Trail, a popular route to the Mt. Timpanogos summit. First Falls is only 1 mile up the Aspen Grove Trail, and is paved for half of it. The first half paved section is rocky, from when the forest service reconstructed the trail due to a wash out from heavy snow melt. The second half is paved from when the trail first went in, in the early 1930s. First Falls is fun for the whole family, and those looking for a short, yet scenic destination.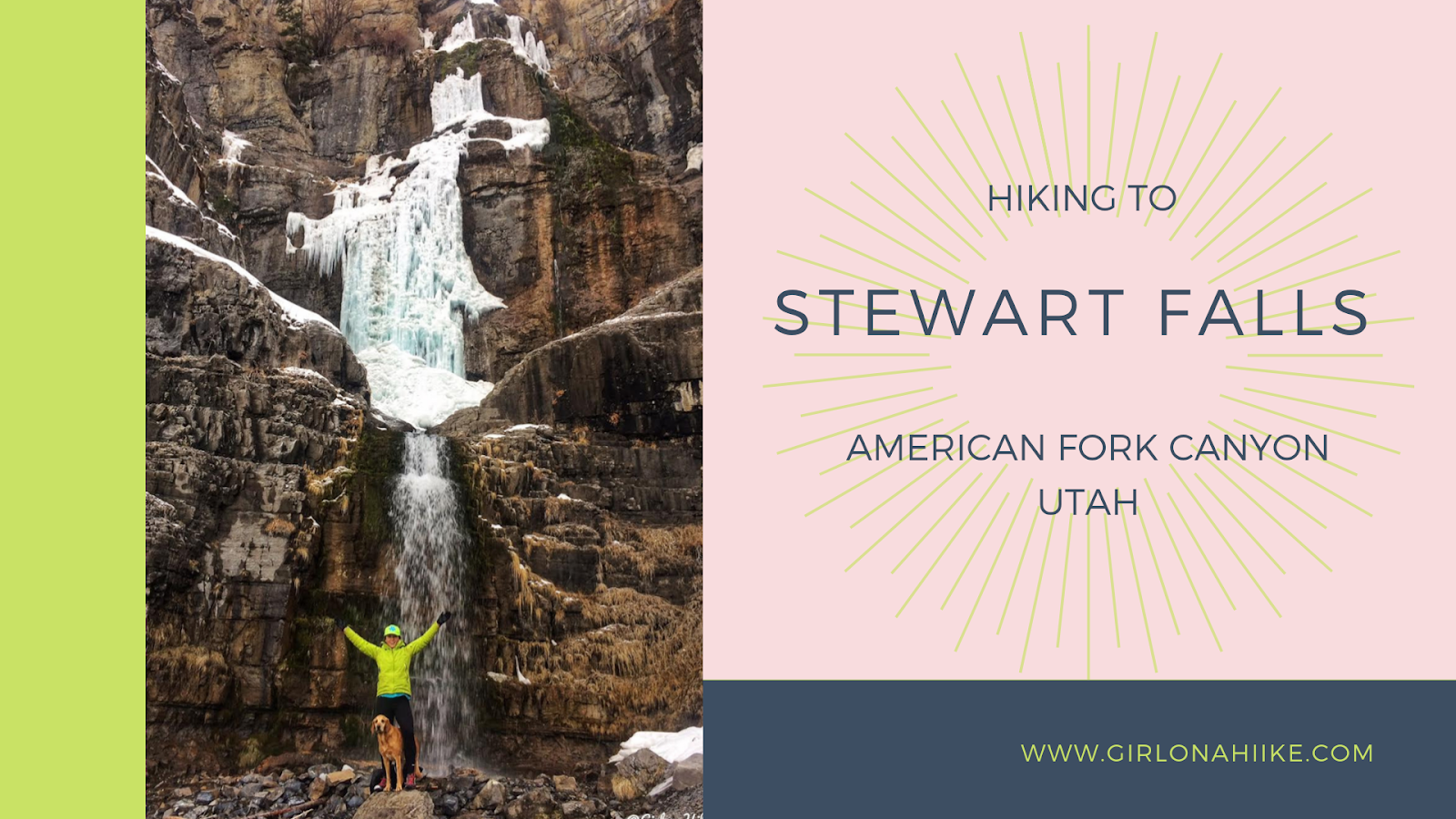 Stewart Falls is a two tier waterfall located near Sundance Ski Resort in Provo Canyon. The best time to hike here is in late spring, when the snow has melted from the trail and the waterfall is raging. This is a great hike for all levels of hikers since it's not too long, not too steep, and mostly shaded. Because of this, the trail gets very crowded on weekends. Arrive early to beat the crowds. This 200 ft waterfall is surrounded by a large rock face, and in Spring you'll see other small waterfalls near it.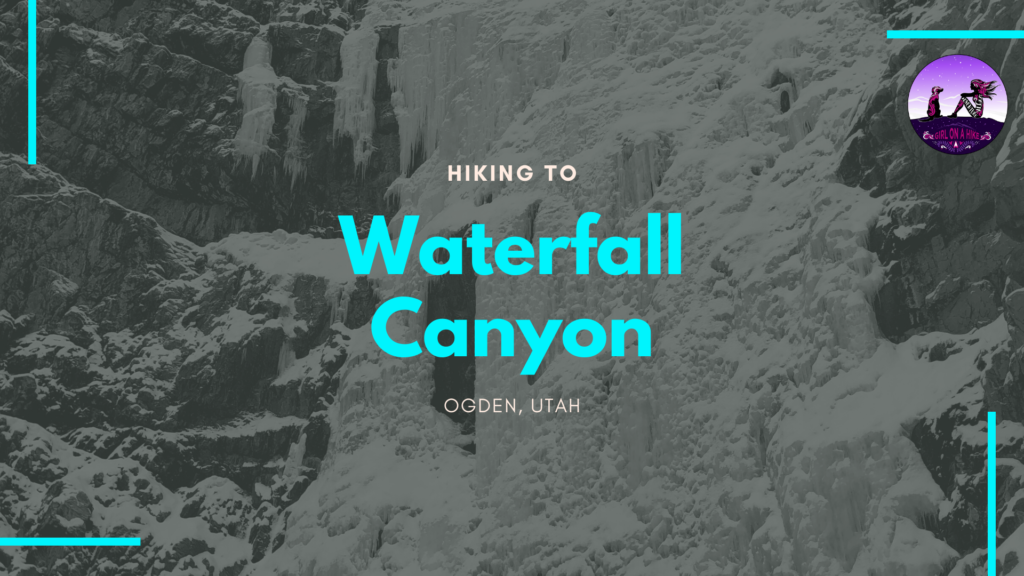 Waterfall Canyon is located in Ogden, UT and is a gorgeous 200 ft waterfall. This short but sweet hike will definitely get your heart pumping . The trail climbs just over 1,000 ft in 1.25 miles. Waterfall Canyon is accessible year-round, but I find it prettiest in the winter when the waterfall is frozen. I can't help but sing to myself, "Let it go! Let it go!" from the movie Frozen.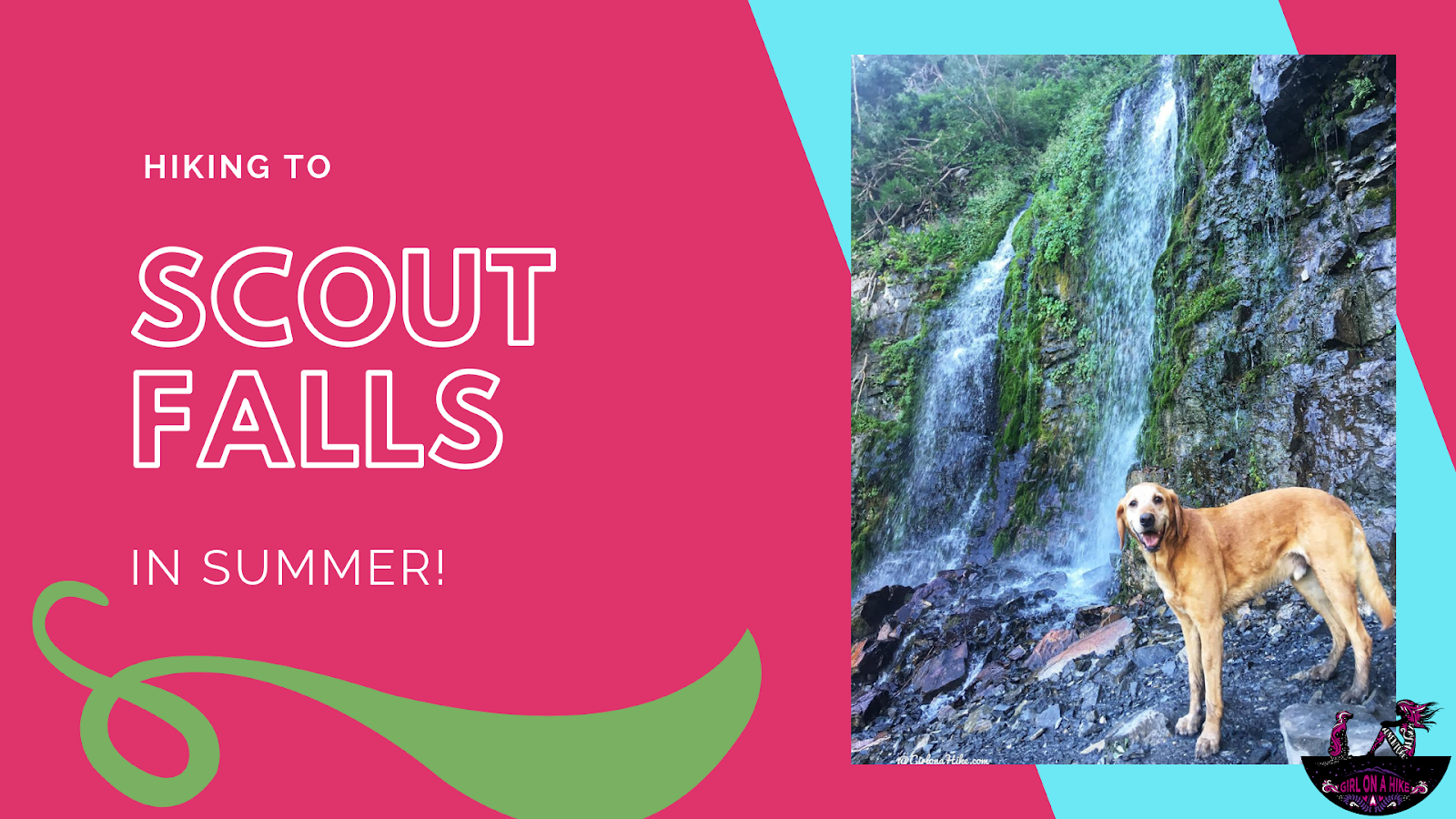 Scout Falls is a waterfall located along the popular Timpooneke Trail in American Fork Canyon, which eventually leads to Mt.Timpanogos. Many people chose to only hike 1.5 miles to Scout Falls then return to their car for a short yet scenic hike. This hike is very gradual and is great for dogs off leash as well as kids. The best time to hike here is June through October, when the Alpine Loop Road is open and the trail is dry.
The Grotto, located in Hornet Canyon in Farmington, Utah is the local's hidden spot for cooling off in hot temperatures for both humans and dogs. This well shaded trail leads to a small, but deep pool perfect for two people sitting in to cool off on hot summer days. Prefer standing under a shower of cold water? Then stand under the overhand where 30 ft water weep drips constantly, creating a fun "shower" of fresh mountain spring water. Don't forget your swimsuit for this trail – it's quite the refreshing experience!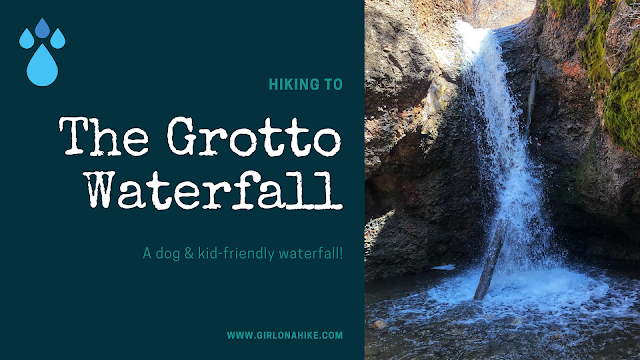 The Grotto Waterfall & trail is more of a stroll, rather than a hike. At only 0.25 miles one way, this trail is very kid friendly. Not only is the distance short, but at the end is a rewarding waterfall that is a popular hang out on hot weekends throughout summer. Be ready to pass anywhere from 50-100 people on this trail – you won't find solitude unless you get there really early in the morning. This trail is great for dogs to cool off as well, as they are allowed off leash.  From November 15 until May 15 (winter), there is a gate making the walk 1.6 miles one way to the falls.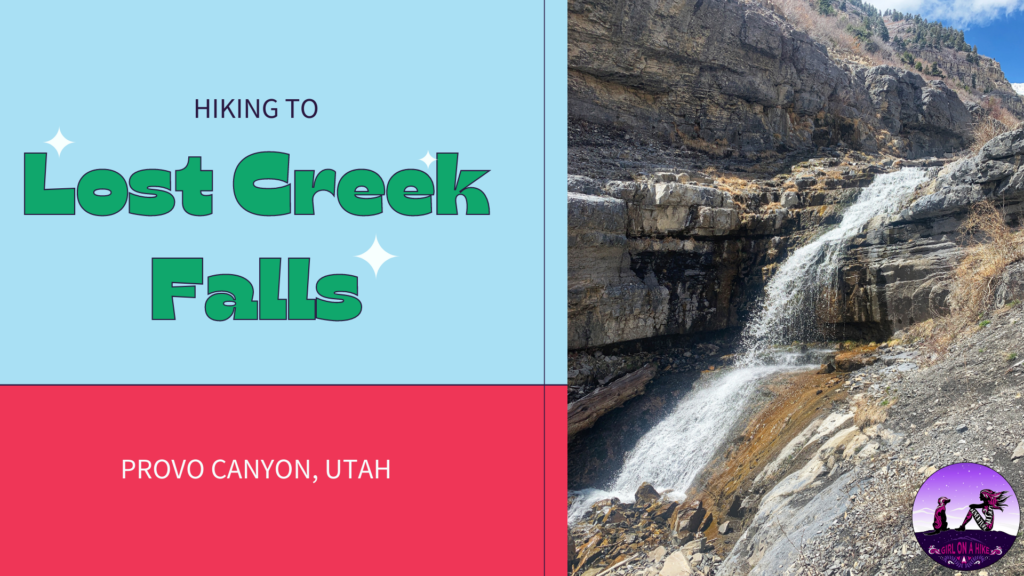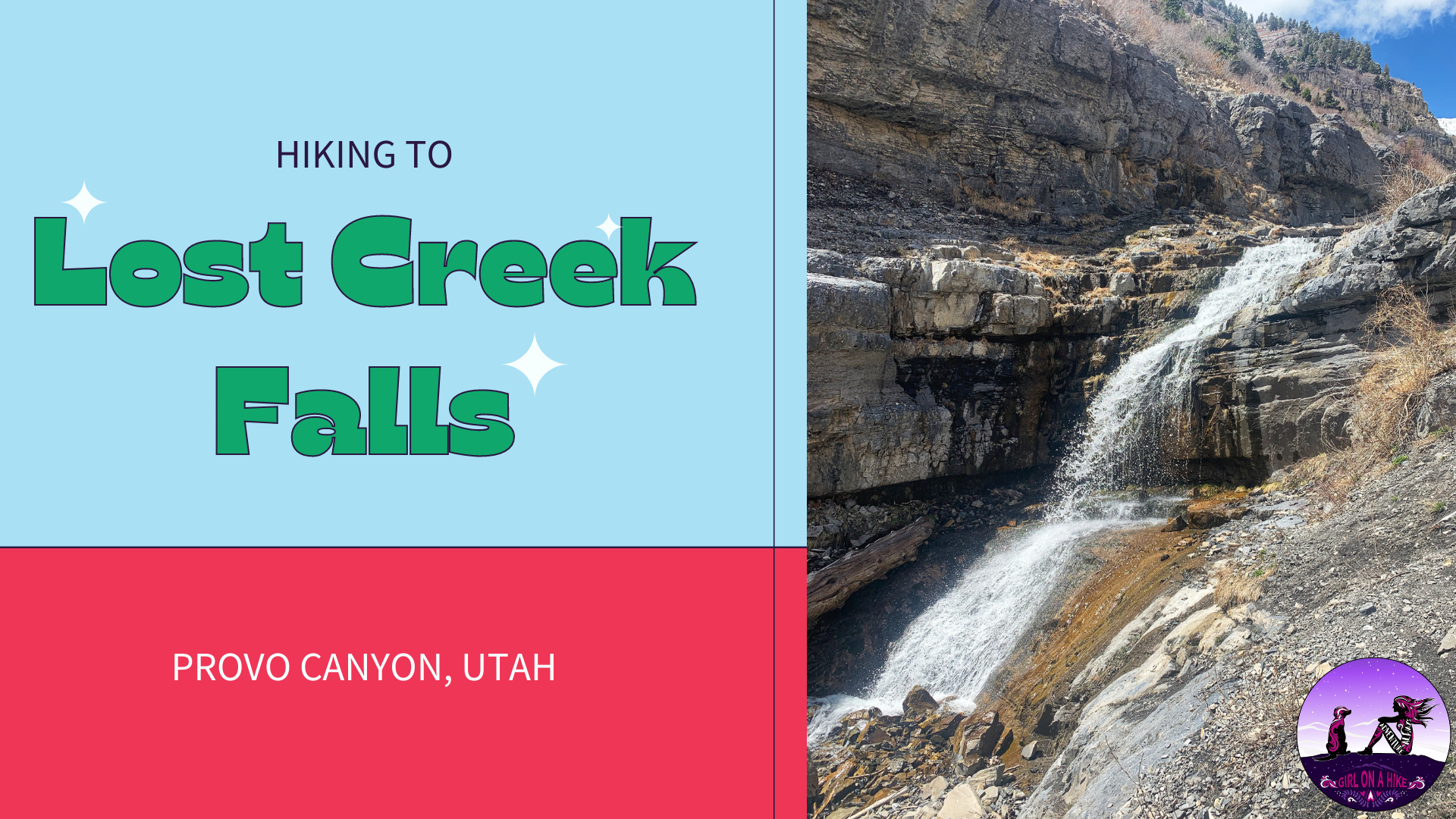 Lost Creek Falls is located in Provo Canyon, Utah, and is a perfect Spring hike to check out this fun waterfall. It's great for dogs off leash to explore and cool off in the creek, plus great for kids of all ages. The "trail" starts out by following an old, narrow dirt road, and eventually you are left to hike steeply along Lost Creek.
Nephi, UT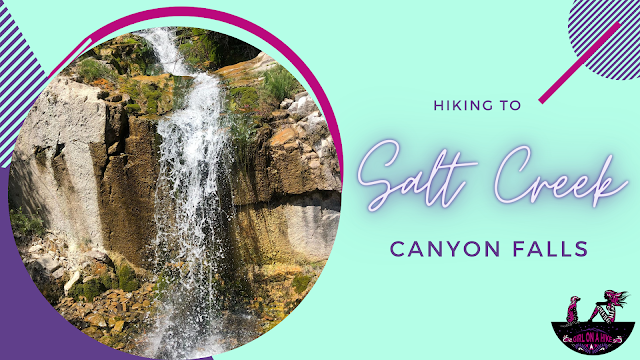 Salt Creek Canyon Falls is a family-friendly hike in the Mt.Nebo Wilderness that even dogs can hike to! It's great for all ages, making this a popular hike in summer. You won't find solitude here, however, playing in the water is very refreshing! The trail is only 1.5 miles to reach the falls so it's a great quick hike. This trail does get hot, but if you plan to play in the water it's not that bad.
Price, UT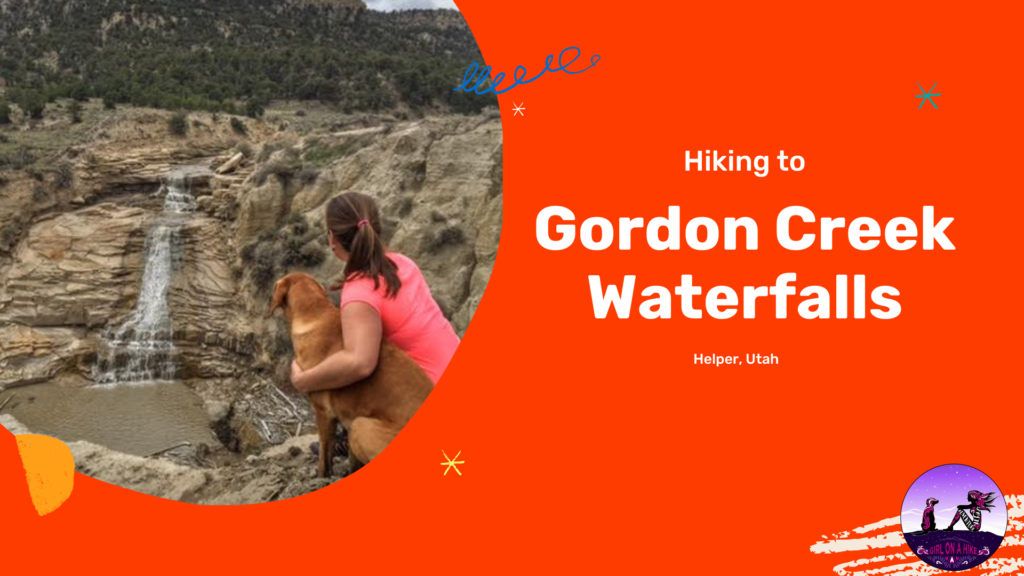 Gordon Creek Waterfall is a lesser-know falls near Price, Utah. Most people like to arrive here by ATV, however it's a super easy hike that is great for the whole family. You may also see horseback riders on this trail so be careful when turning a corner. Gordon Creek Waterfall is located in a flash flood area, so it's not recommend to be in this area after a heavy rain. The trail is fully exposed to all elements, so be prepared to take plenty of water and sunscreen with you. You can get up close to the falls, but be careful as the rocks are slippery and the water is moving faster than it looks.
Moab, Utah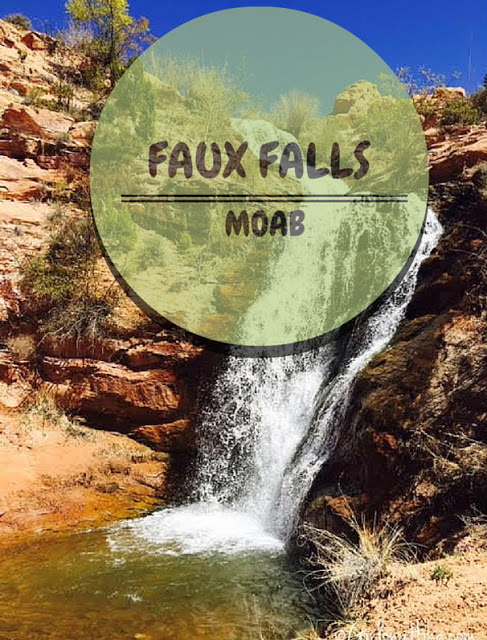 Located in Moab, this is a very short walk, that the whole family will enjoy. "Faux" is French for "false" or "fake", hence the name. It was built in 1981 along with Ken's Lake, when a drought in the early 1970s pressed for the need of more water for Moab and surrounding areas. Though this "faux falls" isn't natural, it sure feels like a real waterfall. The 2-3 foot deep pool at the bottom makes for a great shallow swimming area for kids and dogs.
The North Fork of Mill Creek Canyon is perfect for dogs and kids, since it is only 1 mile to the 1st natural waterfall, and is considered the "locals swimming hole". In Summer, be prepared to see possibly hundreds of people here on the weekends. Since it's so accessible, it gets crowded quick. Start early in the morning to have a quiet hike and enjoy the sounds of the stream. You may even see people jumping from the cliff side, but it's not recommended.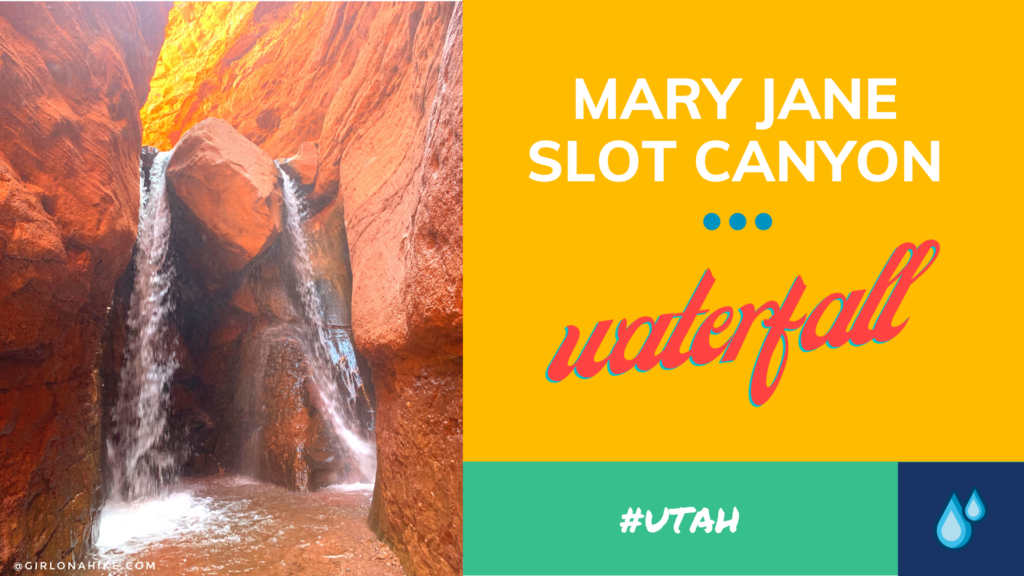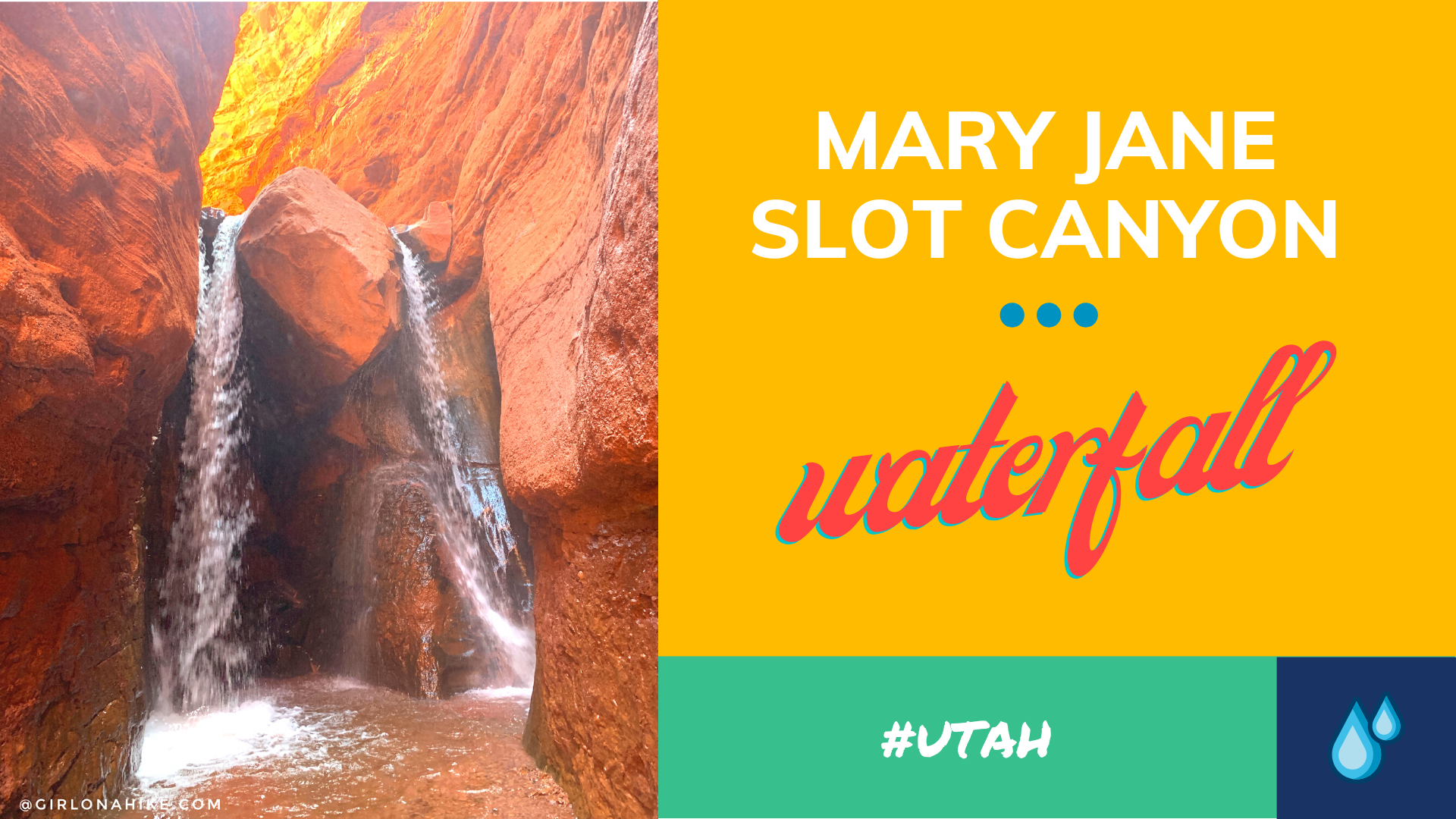 Mary Jane Slot Canyon is one of Moab's hidden gems – the "trail" is a creek the entire way, which leads to a 30 ft waterfall. This is a great trail to do when Moab is too hot, and you, the dogs, or kids need to cool off. The canyon walls get higher as you hike further into the canyon, and eventually will reach upwards of 100 ft! There are several side canyons that allow for exploring tighter slot canyons. One warning for Mary Jane Slot Canyon is that, like with any other slot canyon, you do NOT want to hike here during or right after a rainstorm due to the possibility of a flash flood. You'll want to wear water shoes for this hike – 90% of the "trail" is hiking through the creek.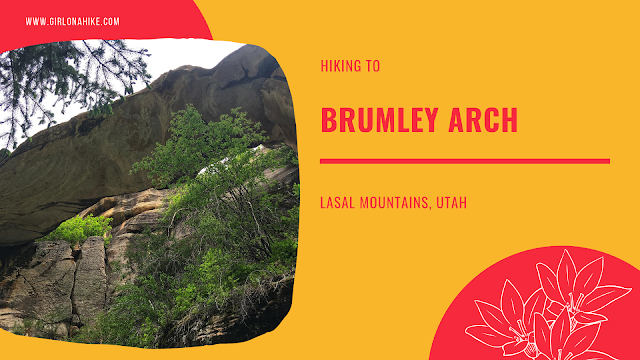 Brumley Arch is located in the LaSal Mountains, just outside Moab, Utah. It is only 2 miles round trip, making this a great family-friendly hike that even dogs are allowed to hike to. The trail is very shaded, but has some steep spots, especially to get to the bottom of the creek and to see the arch so it's best for kids over age 6. Brumley Creek & Waterfall runs year round, though water levels may be quite low in late Summer to Fall.
Escalante, Utah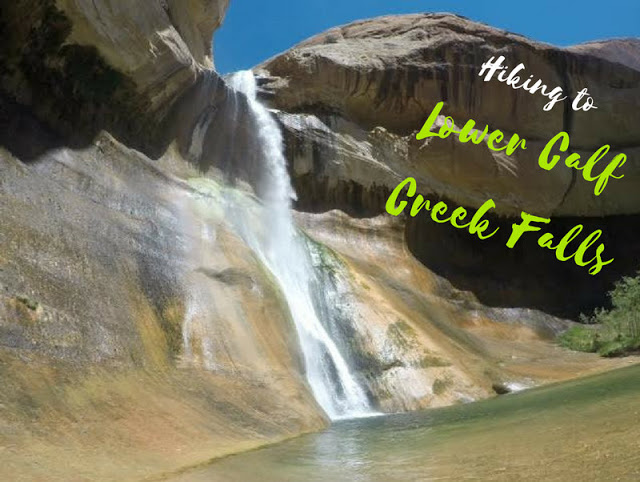 Lower Calf Creek Falls is one of the most popular trails near Escalante, UT and in Grand Staircase-Escalante National Monument. This easy 3 mile hike leads to a beautiful oasis with a 214 ft waterfall. Because this hike is so easy and low in elevation, it's a great family hike for visitors with older folks, kids, and even the dogs! All of the green trees and creek will make you forget your are in the desert. As you approach the waterfalls the mist will cool you off. Feeling adventurous? Bring your swimsuit and swim in the pool of clear water at the base of the falls. You'll want to start hiking early to beat the heat and the crowds.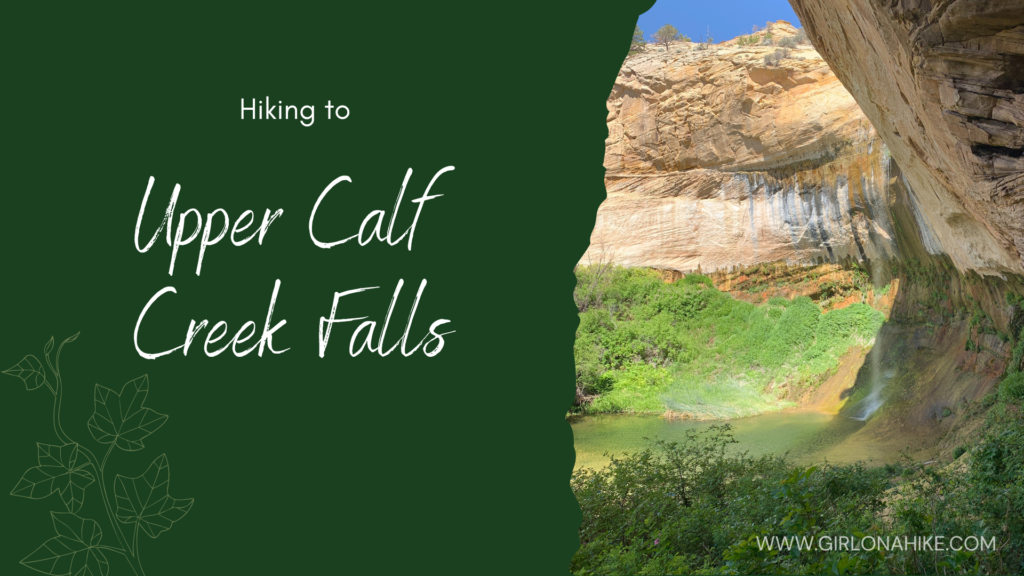 Upper Calf Creek Falls is neighbor to Lower Calf Creek Falls yet sees less than half the visitors. This hike is only 1.2 miles to a beautiful waterfall. Deep pools above the falls that make for a great swim. The terrain is quite different from Lower Calf Creek Falls. The lower trail follows the bottom of a canyon, with tall red sandstone walls, and a lush green creek. The upper trail is more exposed, following a trail of old volcanic rock and is on top of the canyon. The rock at the pools above the falls is smoothed out over time, but be careful at the base of the falls – poison ivy lines the alcove.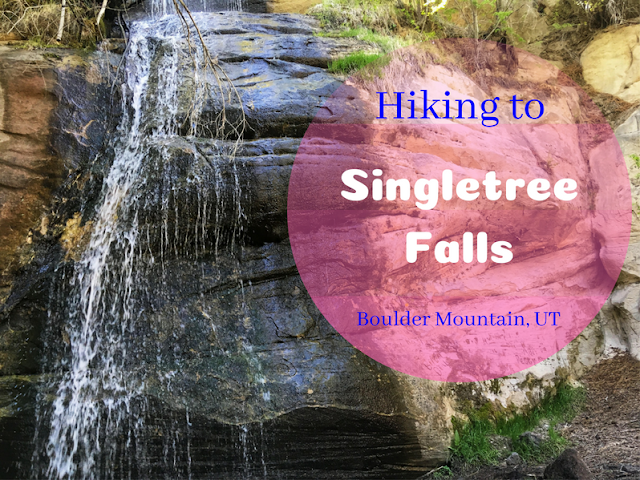 Singletree Falls is a short, family-friendly hike on Boulder Mountain, Utah. It's conveniently located off the popular HWY 12 in between Torrey and Boulder, UT. Singletree Falls flows from Singletree Creek, overflowing at a 30 ft waterfall. This trail is only 0.8 miles round-trip, making it a perfect distance for kids, families, and older adults. This trail is also great for the pups, as it is off leash. Wear your water shoes, maybe a swimsuit, and stand under the falls for a refreshing natural shower.
Marysville, Utah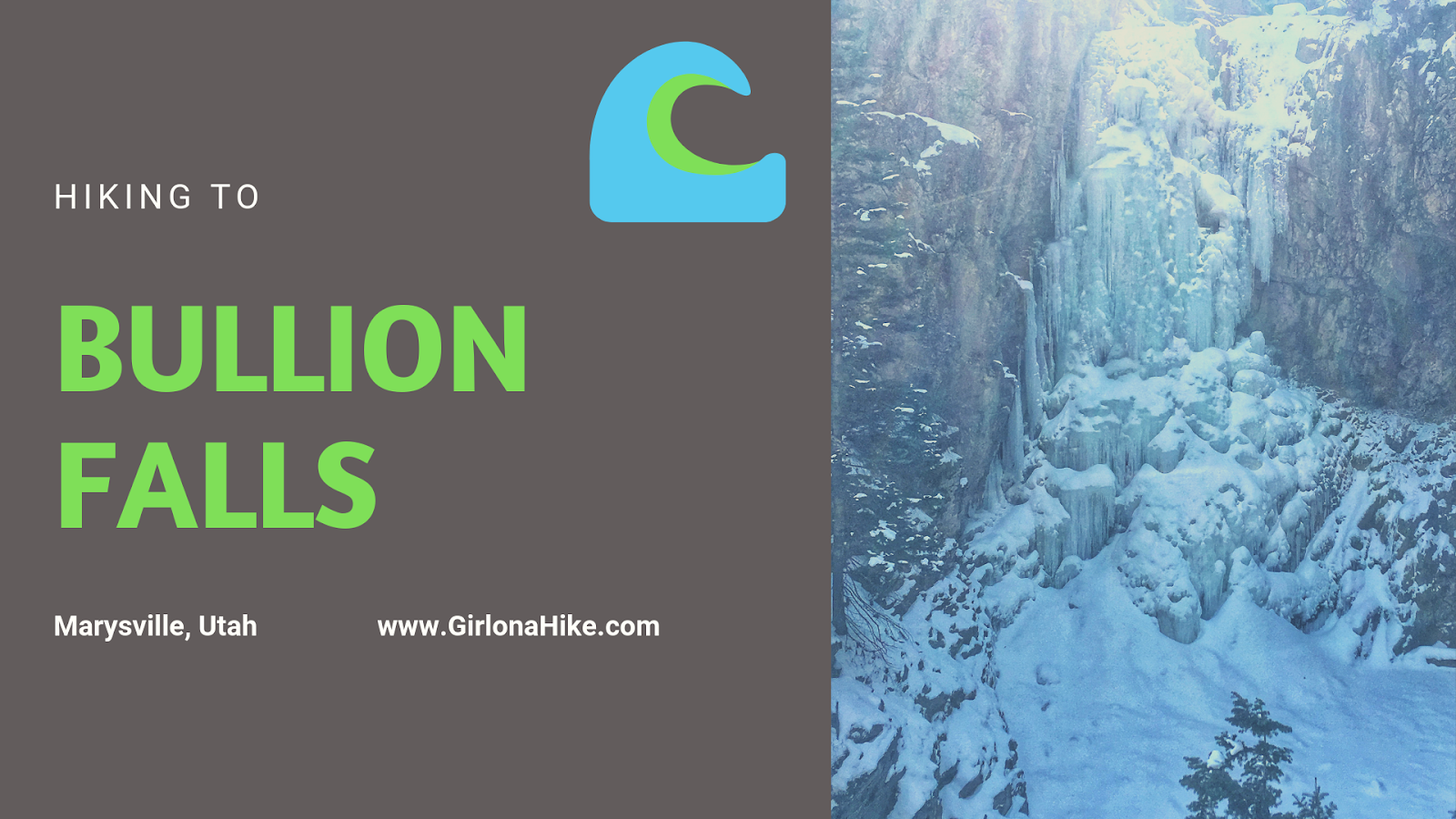 Bullion Falls is a 75 ft waterfall in Fishlake National Forest, just outside Marysville, Utah. The waterfall is fed by year-round melting snowdrifts apart of Bullion Canyon and the Tushar Mountains. The hike is only 1 mile from the trailhead, and is great for dogs and kids. Summer months are bustling with ATVs, so hiking during the week or off-season is best to avoid the noise and crowds.
St.George, Utah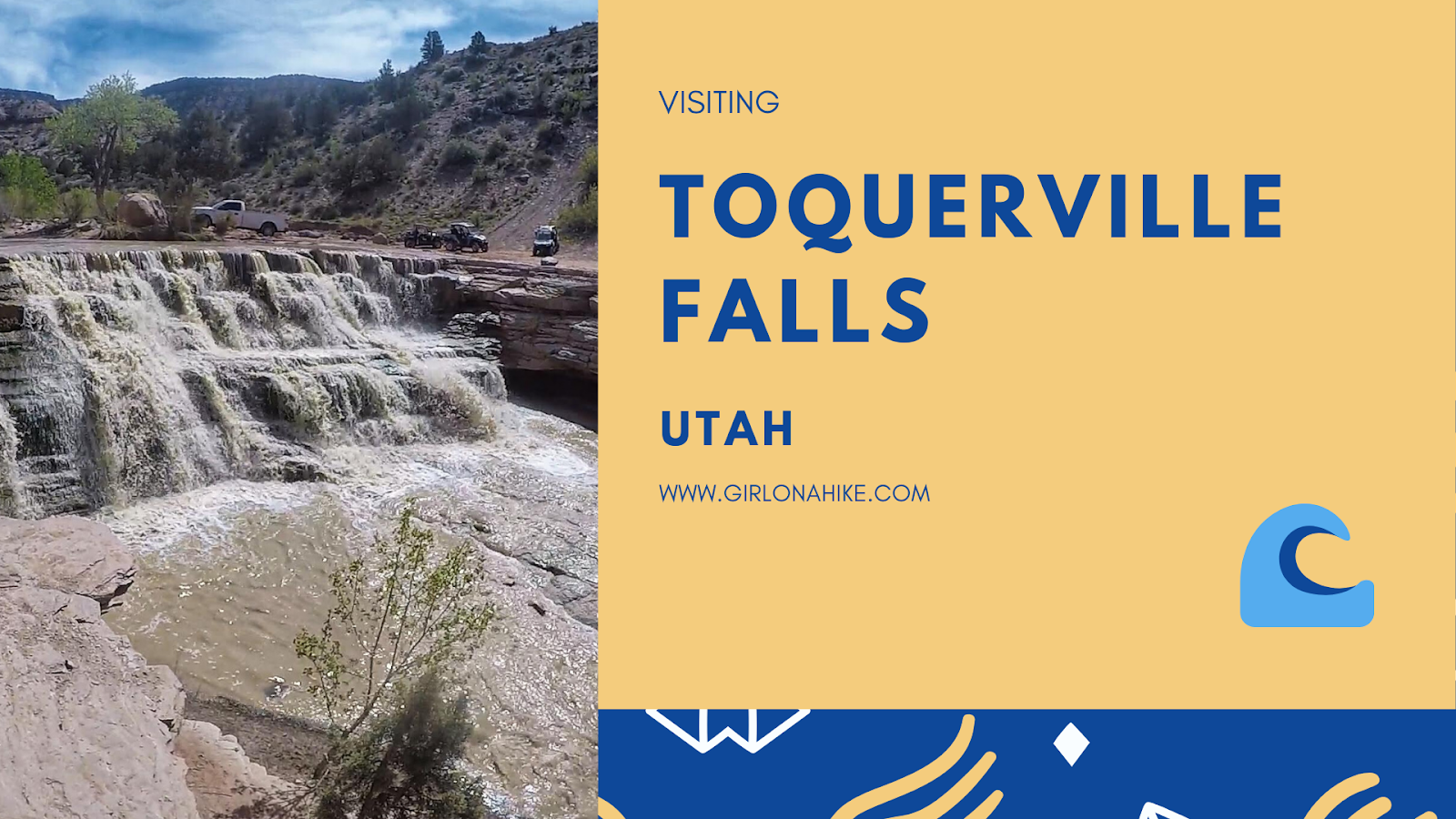 Toquerville Falls is located near St.George in Toquerville, UT. The falls flow from La Verkin Creek over two pour offs – the first a cascade of falls, and the second and complete drop off to about 20 feet to the bottom of the creek. No hiking is required, but you should have a 4×4 car. The sign along the road says "4×4 recommended", but there's no way anything less will make it. The dirt road is only 5.3 miles, but driving it will take you around 45 minutes. This is a fun area for the whole family!
Dixie National Forest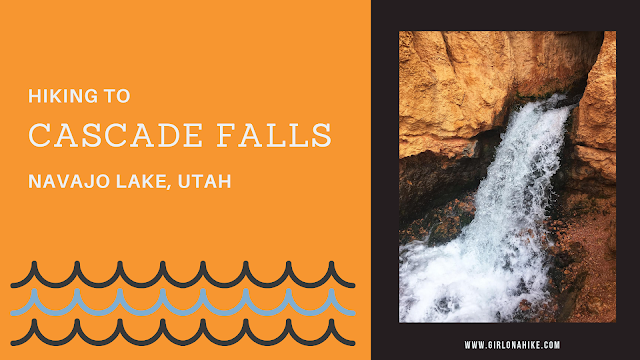 Cascade Falls is located near Navajo Lake, and is in fact, a major drainage port for the lake. The trail offers amazing view of Zion National Park on a clear day, and all ages and all types of hikers. Dogs will enjoy this area! The water from the falls is supplied by the lake through an underground lava tube (sink hole). The water flows through this for a few miles underground before exiting at the Virgin River Rim.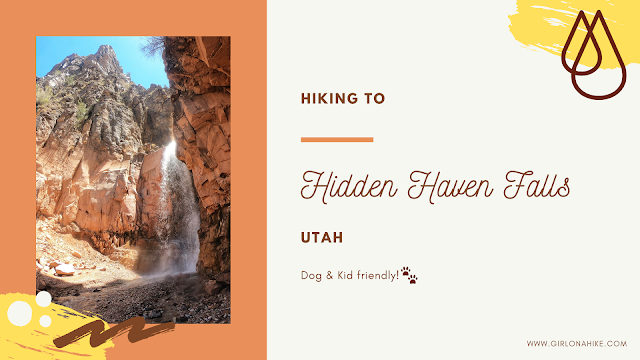 Hidden Haven Falls in a popular hike near Parowan, Utah. This short hike is perfect for kids and dogs to hike to, especially when it's hot outside. At only 2 miles round-trip, this hike is somewhat shaded and a perfect hike to do if visiting the Brian Head or Cedar Breaks area. The flat trail leads to a beautiful waterfall flowing from Benson Creek.
Recommended Gear
You may also like

Save me on Pinterest!