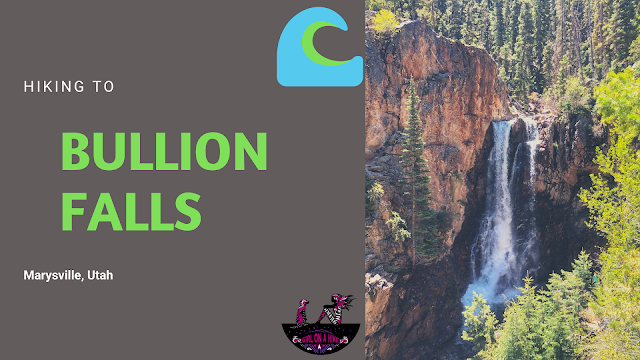 Hiking to Bullion Falls, Utah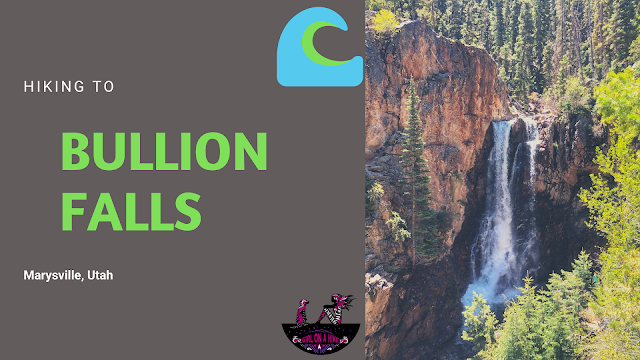 Bullion Falls is a 75 ft waterfall in Fishlake National Forest, just outside Marysvale, Utah. The waterfall is fed by year-round melting snowdrifts part of Bullion Canyon and the Tushar Mountains. The hike is only 1 mile from the trailhead, and is great for dogs and kids. Summer months are bustling with ATVs, so hiking during the week or off-season is best to avoid the noise and crowds.
Directions
From the town of Marysville, UT head West on W Bullion Ave. Tuen left at a brown sign for Miner's Park. Follow the canyon road as it goes through a neighborhood, then turns into a dirt road. 4×4 is not required – most cars should be able to drive to the end. Park at the Miner's Park, just across a bridge.
Here's a driving map.
Trail Info
Distance: 2 miles RT
Elevation gain: 405 ft
Time: 1-2 hours
Dog friendly? Yes, off leash
Kid friendly? Yes
Fees/Permits? None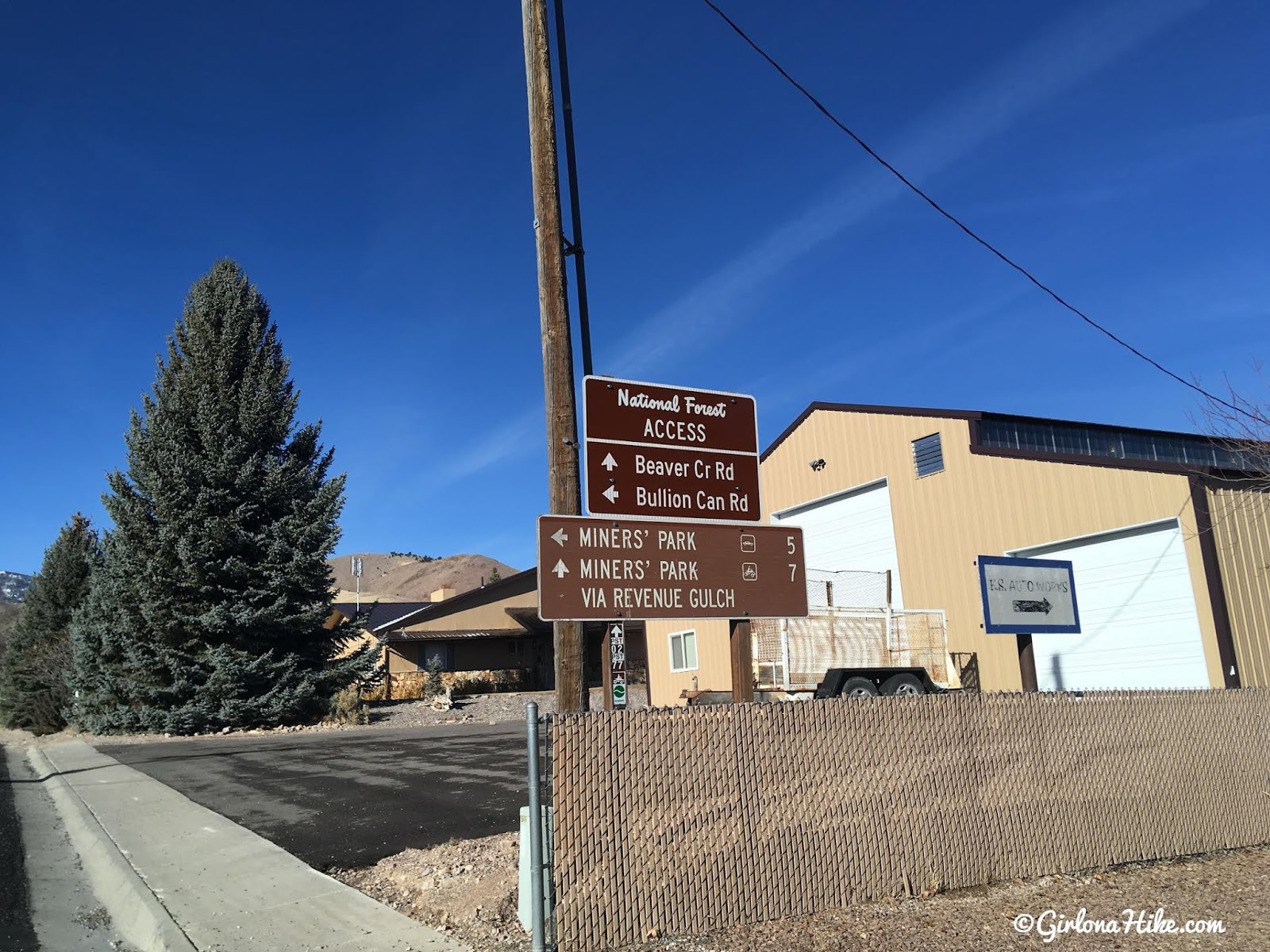 Large brown signs in Marysville, UT. Turn left.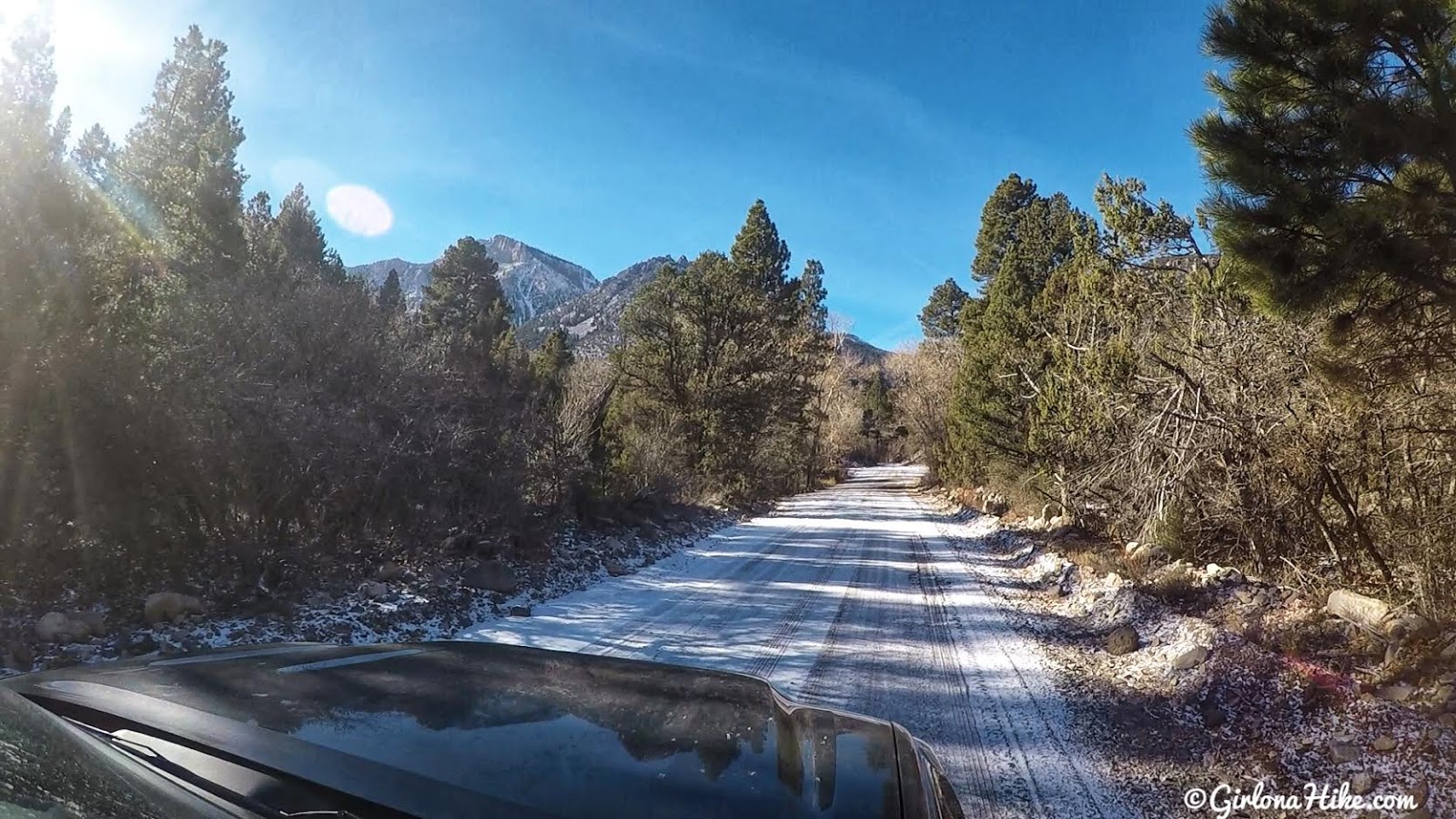 The road is well graded. We were surprised to find remaining snow on the road from only a week prior.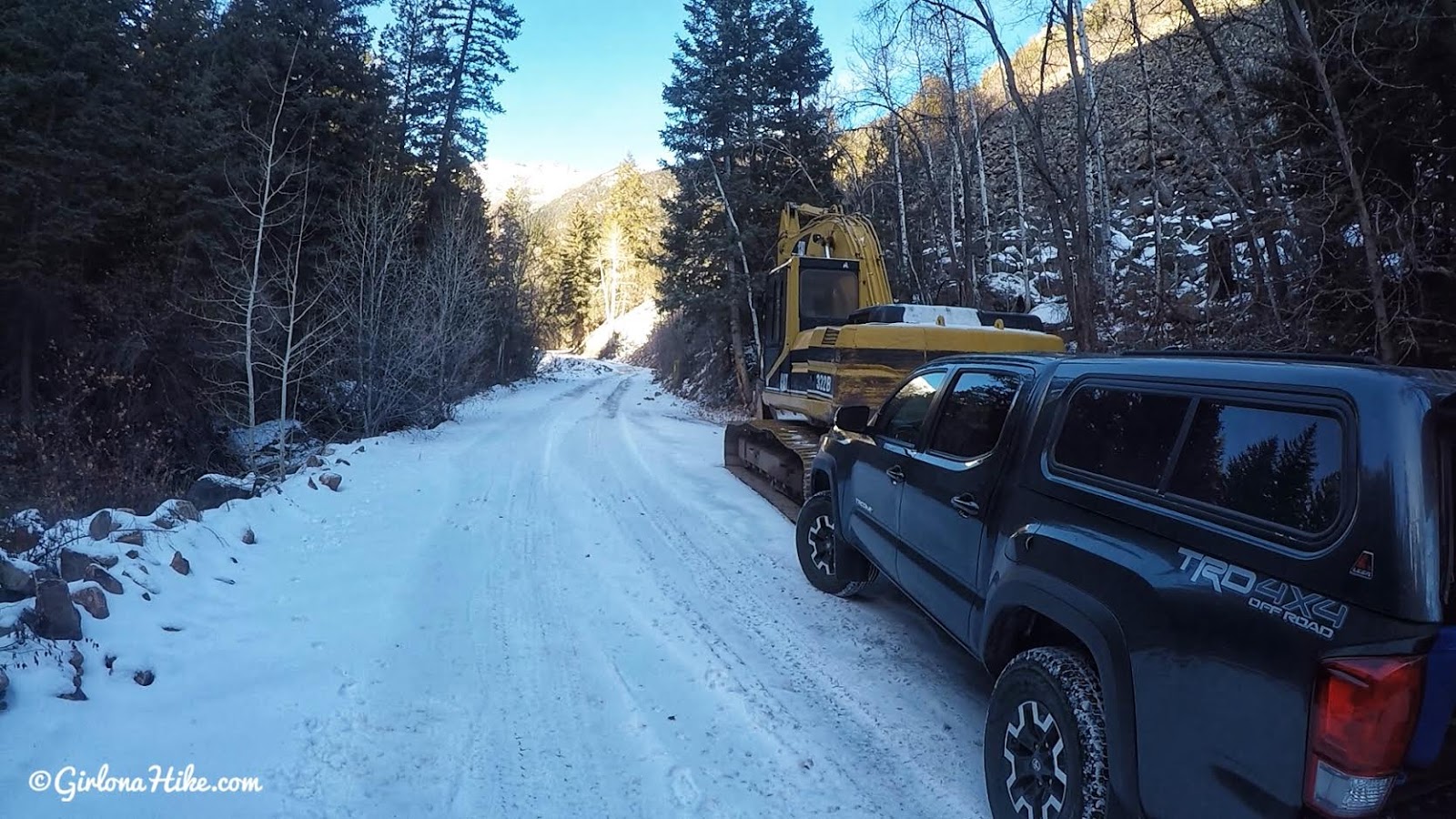 Normally you'll want to park at the TH. However, we got a an extremely icy spot that Dan didn't feel safe to drive over. So we backed down until we could pull off the road enough for other cars to pass (nobody else hiked or drove up here this day).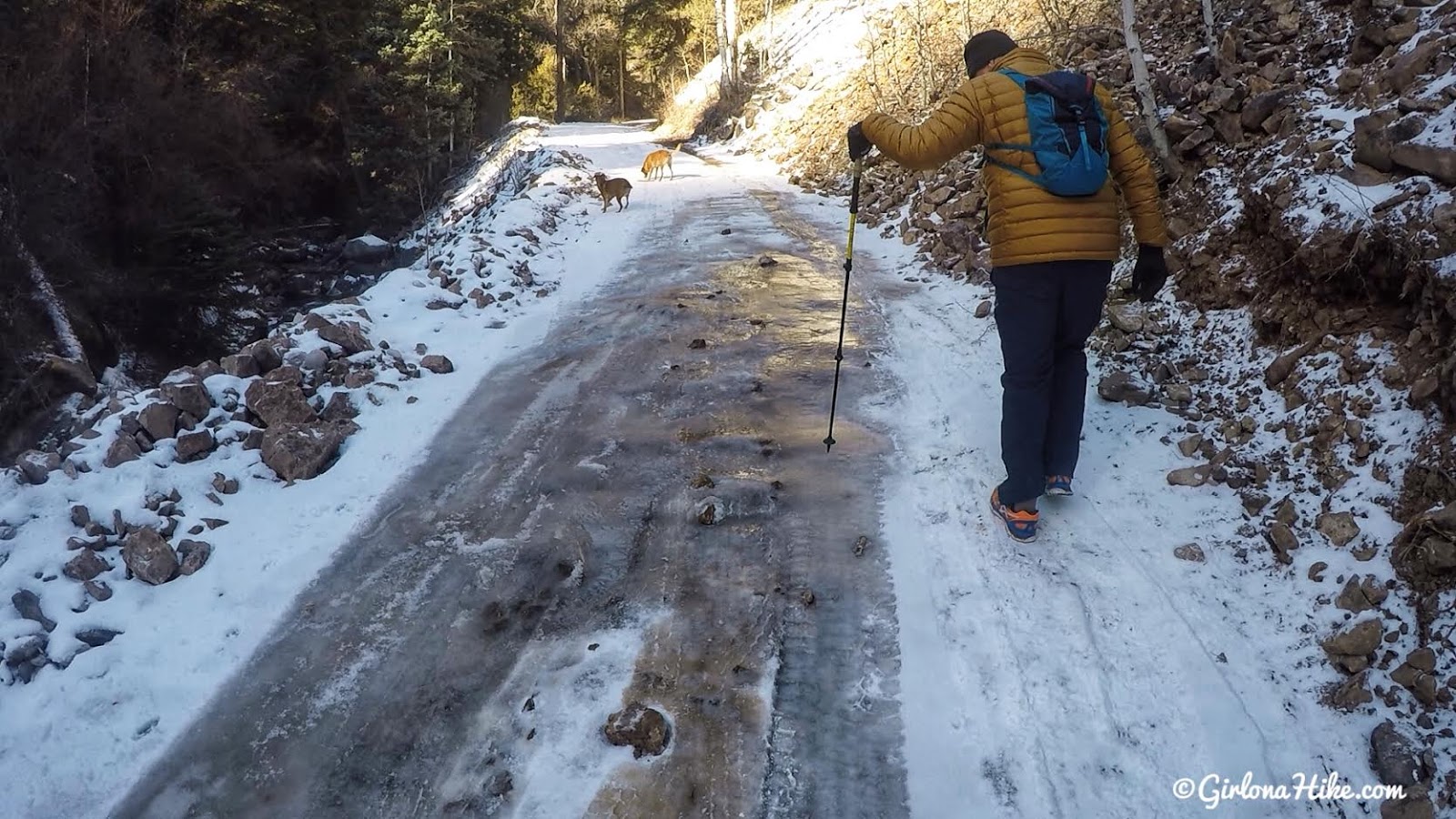 The ice sheet we couldn't make it past. From where we parked it added on 1 mile of hiking, but we didn't care.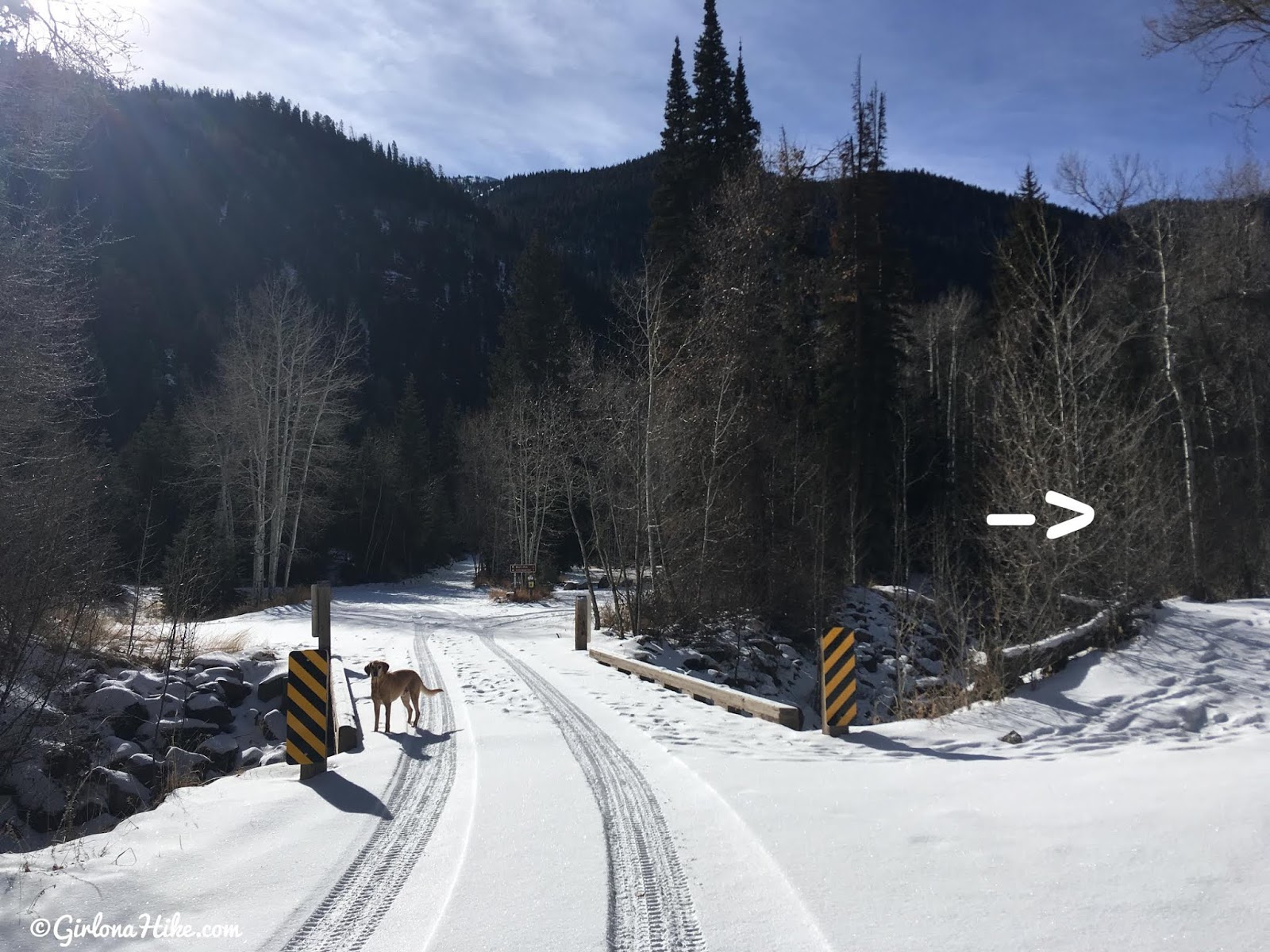 Finally at the TH, which starts just before the bridge to the right. There is a large brown TH sign marked "Bullion Falls – 1 mile". This marked distance is correct.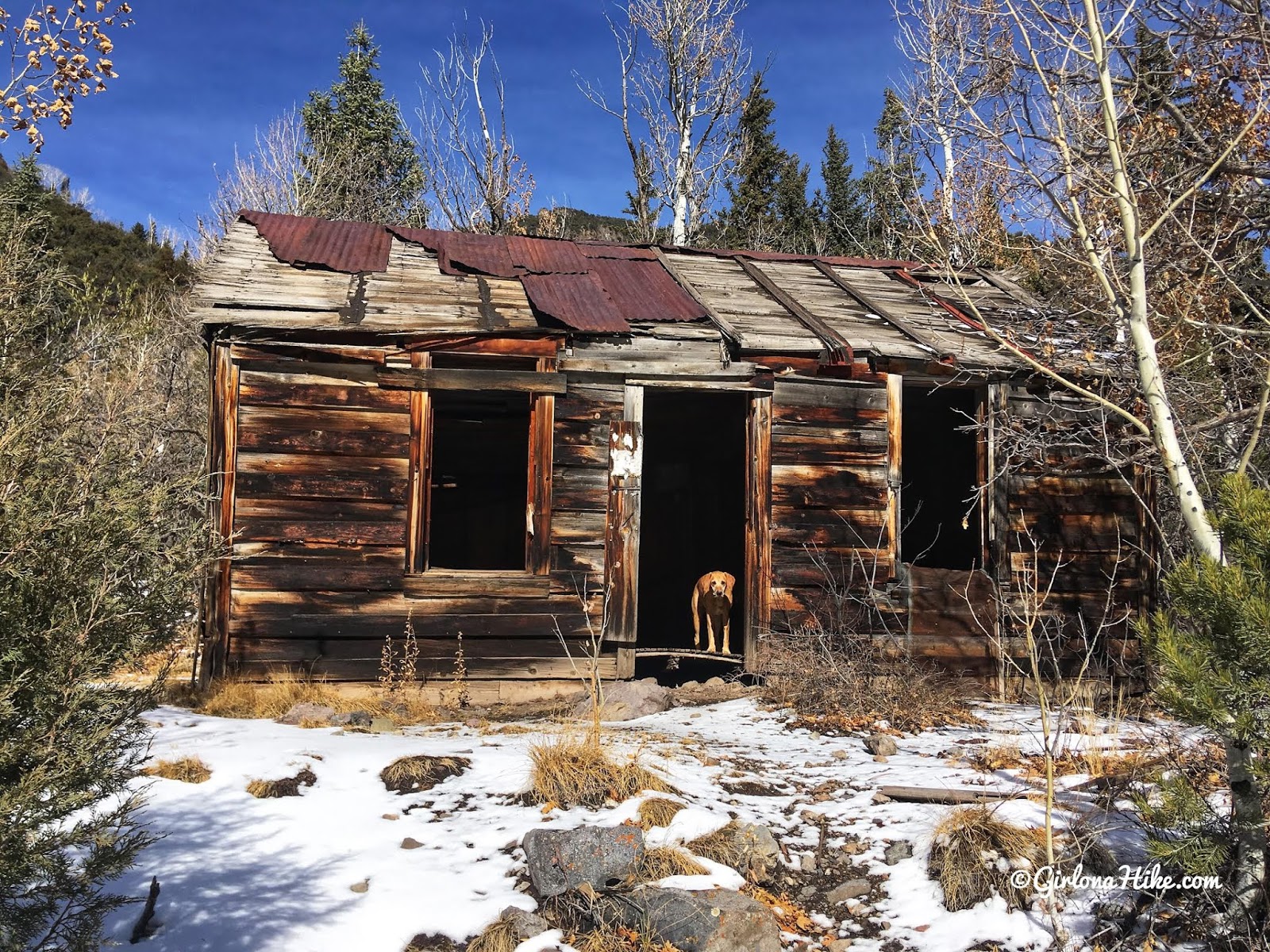 Pass a few old miner's cabins.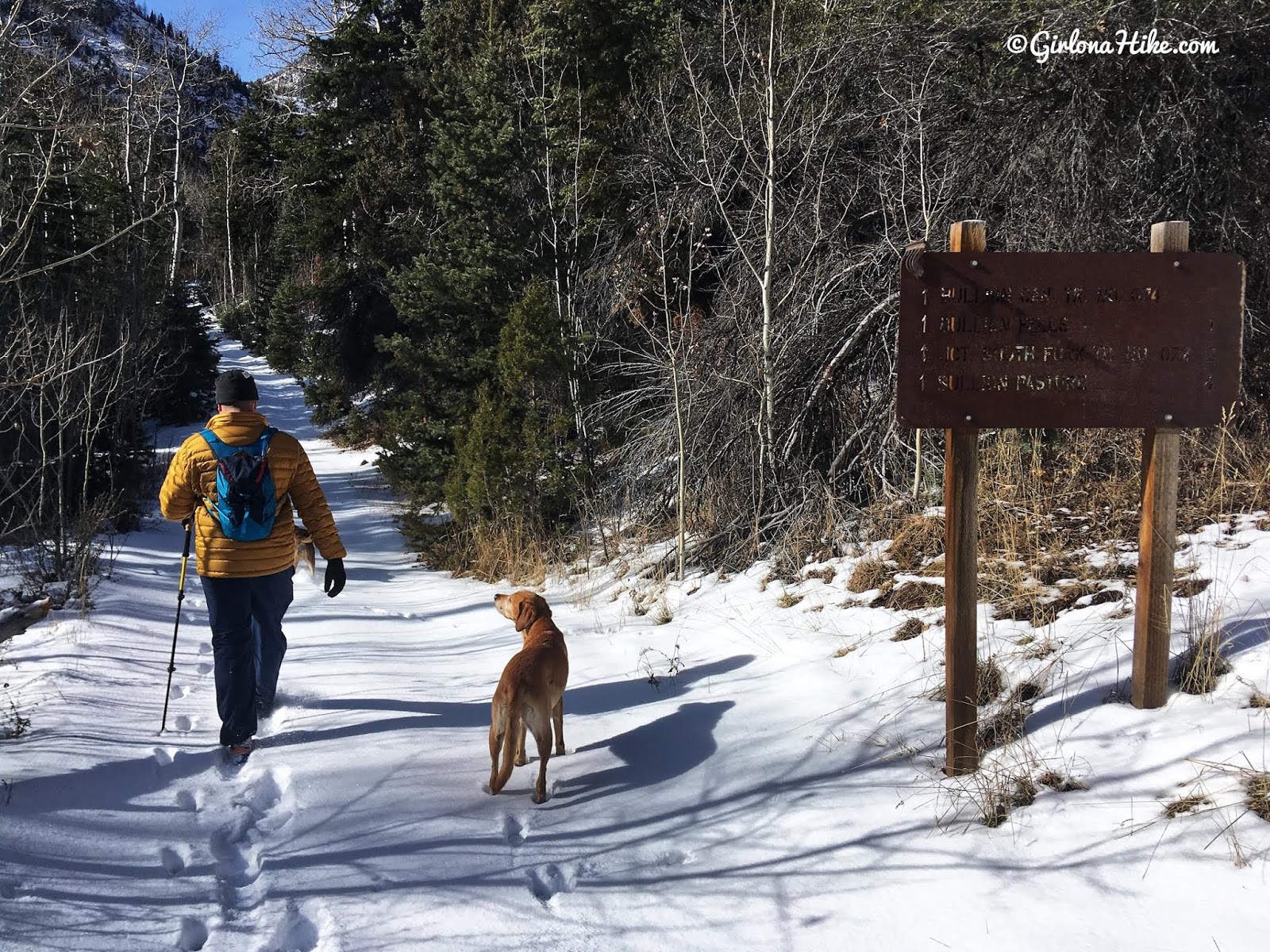 You'll see one more brown sign – this one is incorrect. They say once again, that it's 1 mile to the falls, where it is actually only 1/2 mile from this sign.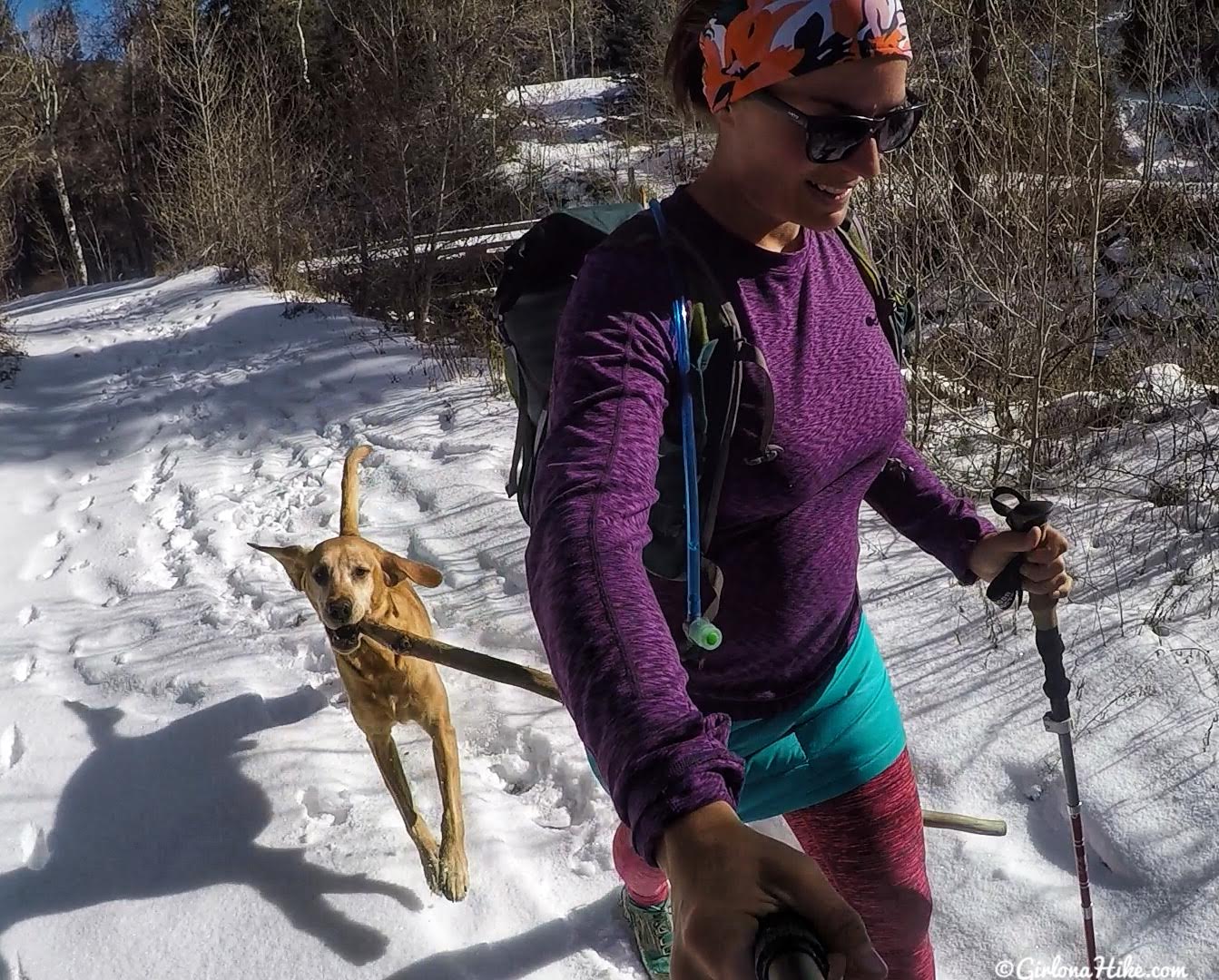 Charlie always steals the show (or I guess, stick!) on the trail!
PS – loving my new Skhoop Mini Down skirt!!! Works great to keep my hips and butt warm while hiking.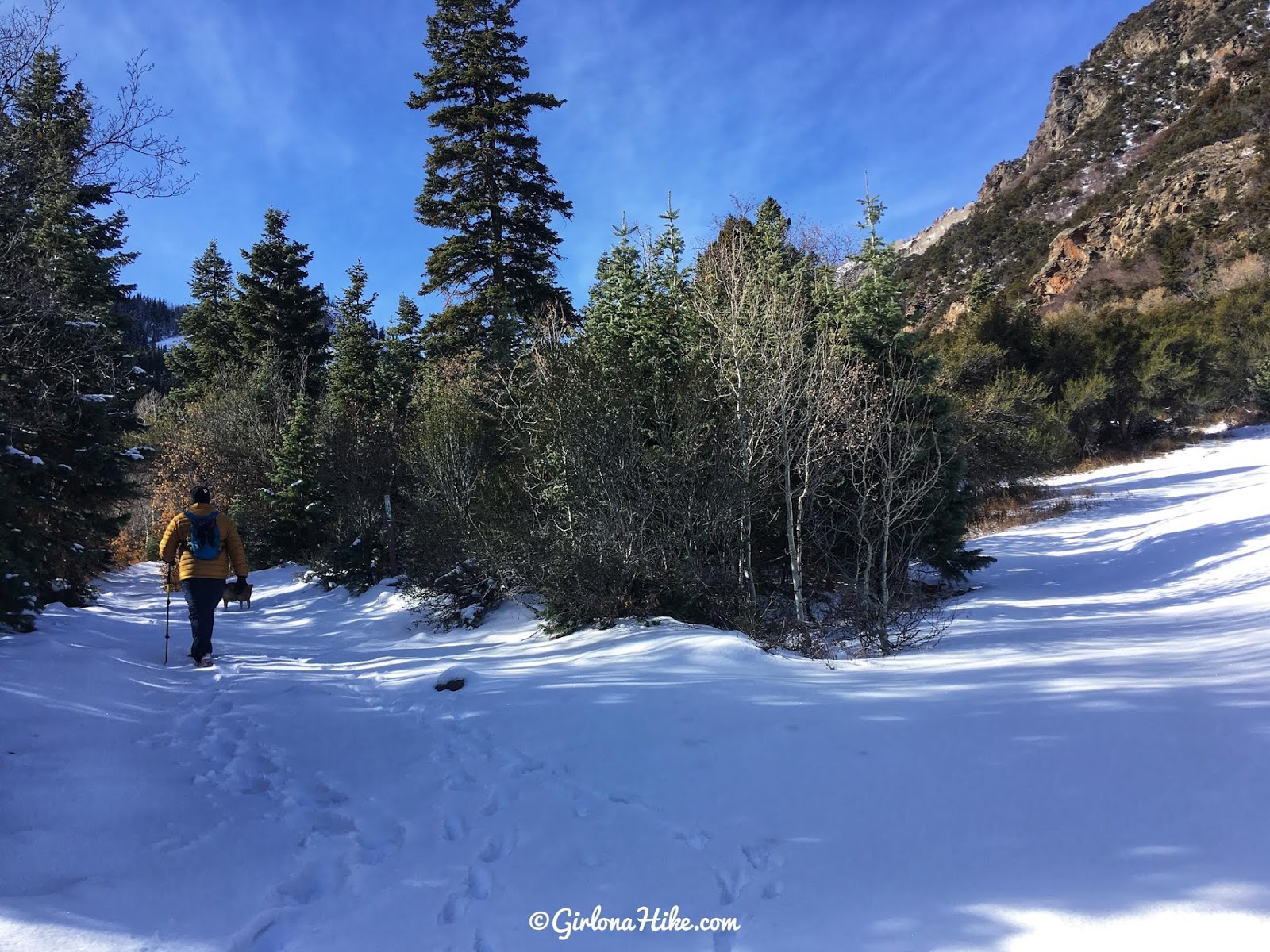 Just past the second brown sign, you'll see the road split. Stay left.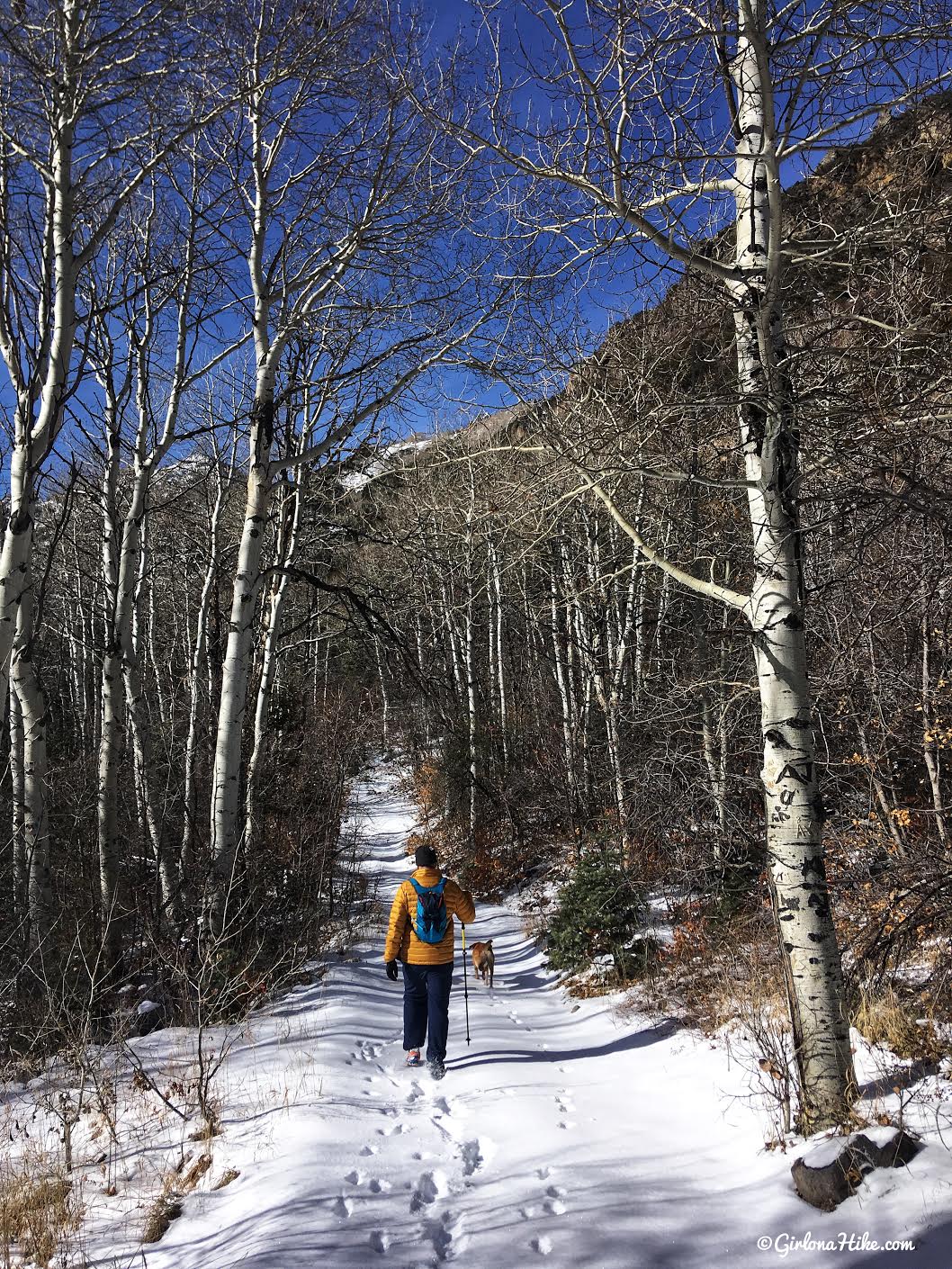 A nice walk through Aspens.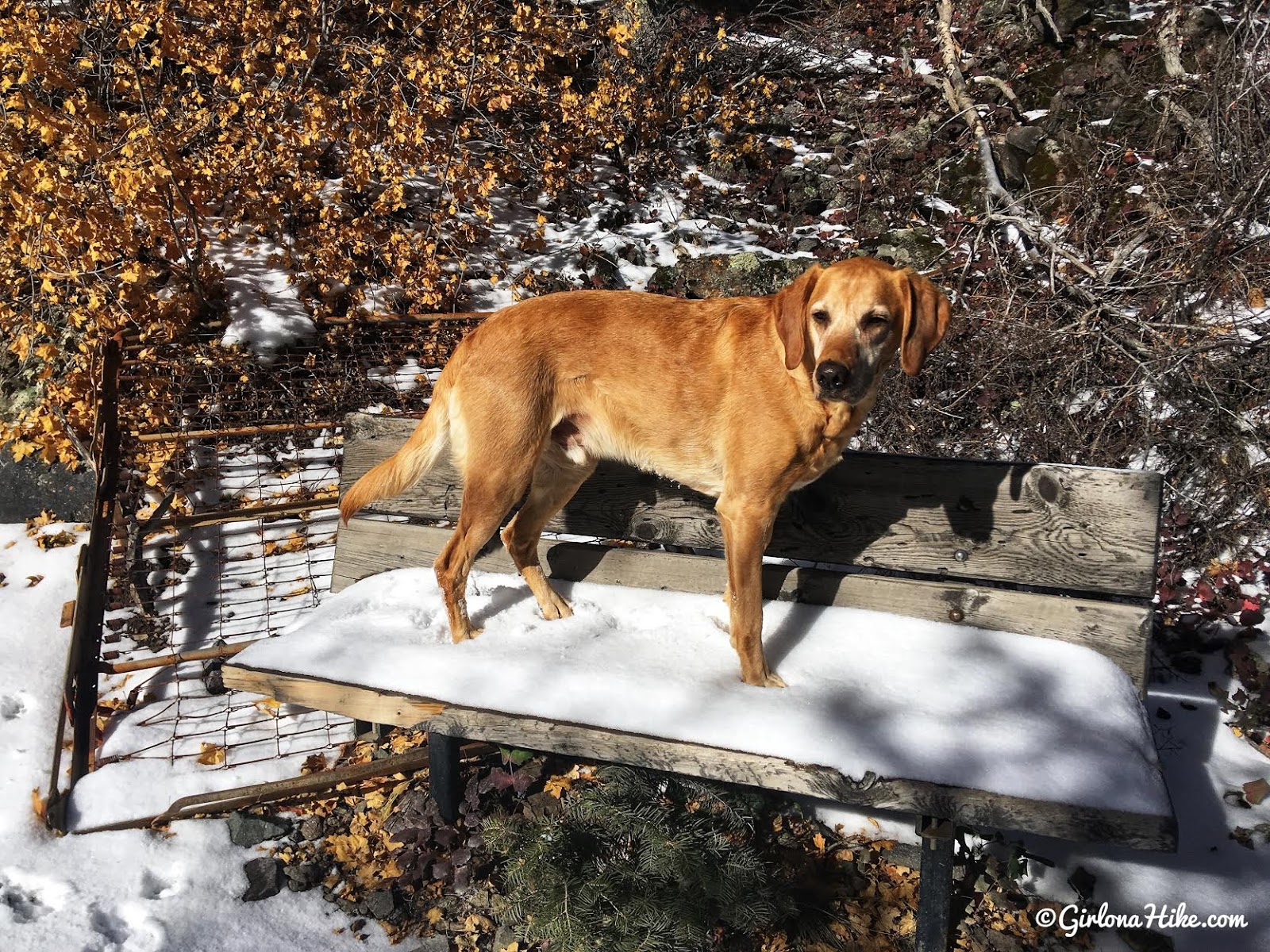 The road will do one switchback, then you'll pass a bench on the right.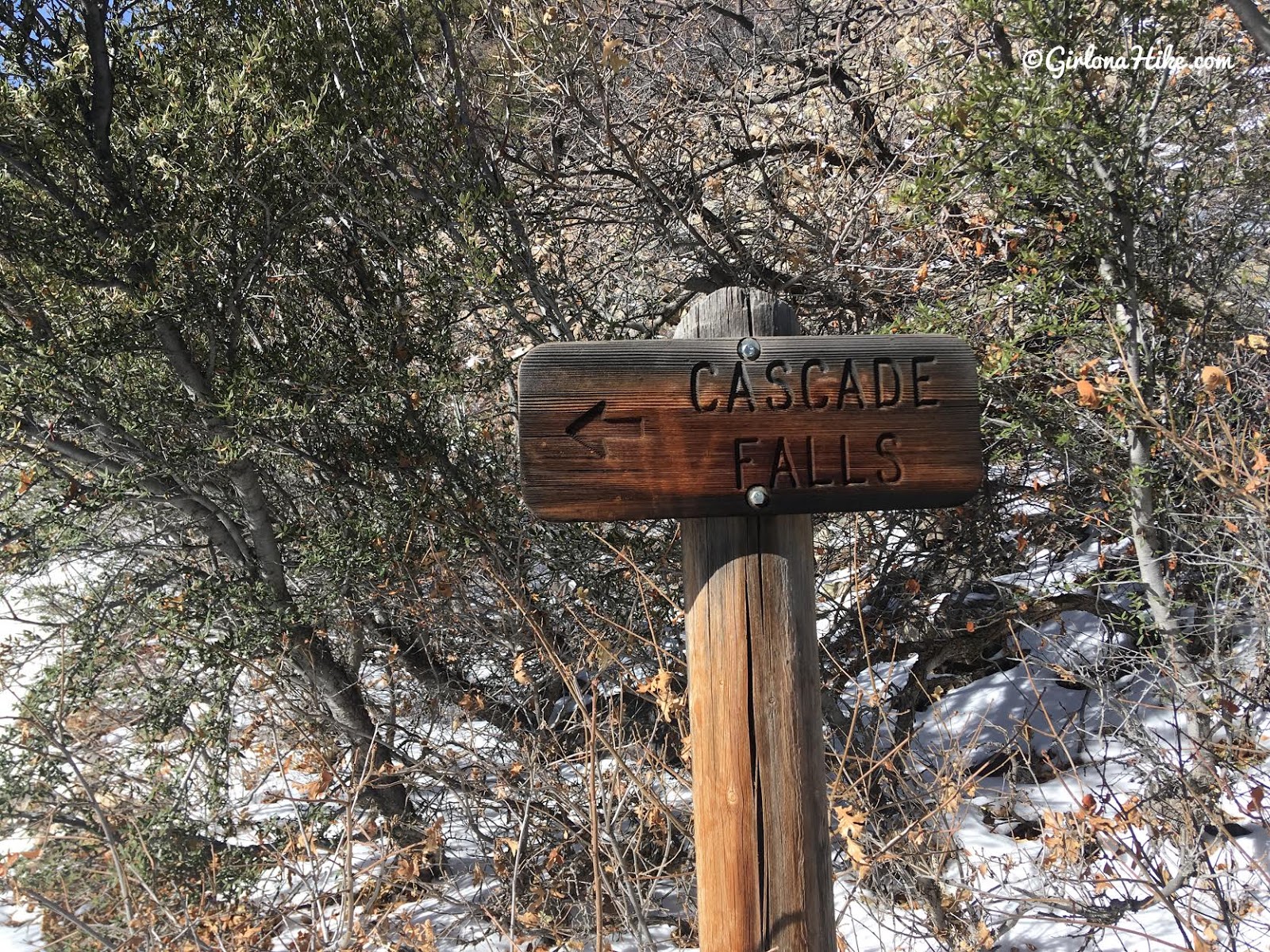 Cascade Falls is to the left, on the south side of the creek and high up. It's not as impressive as Bullion Falls.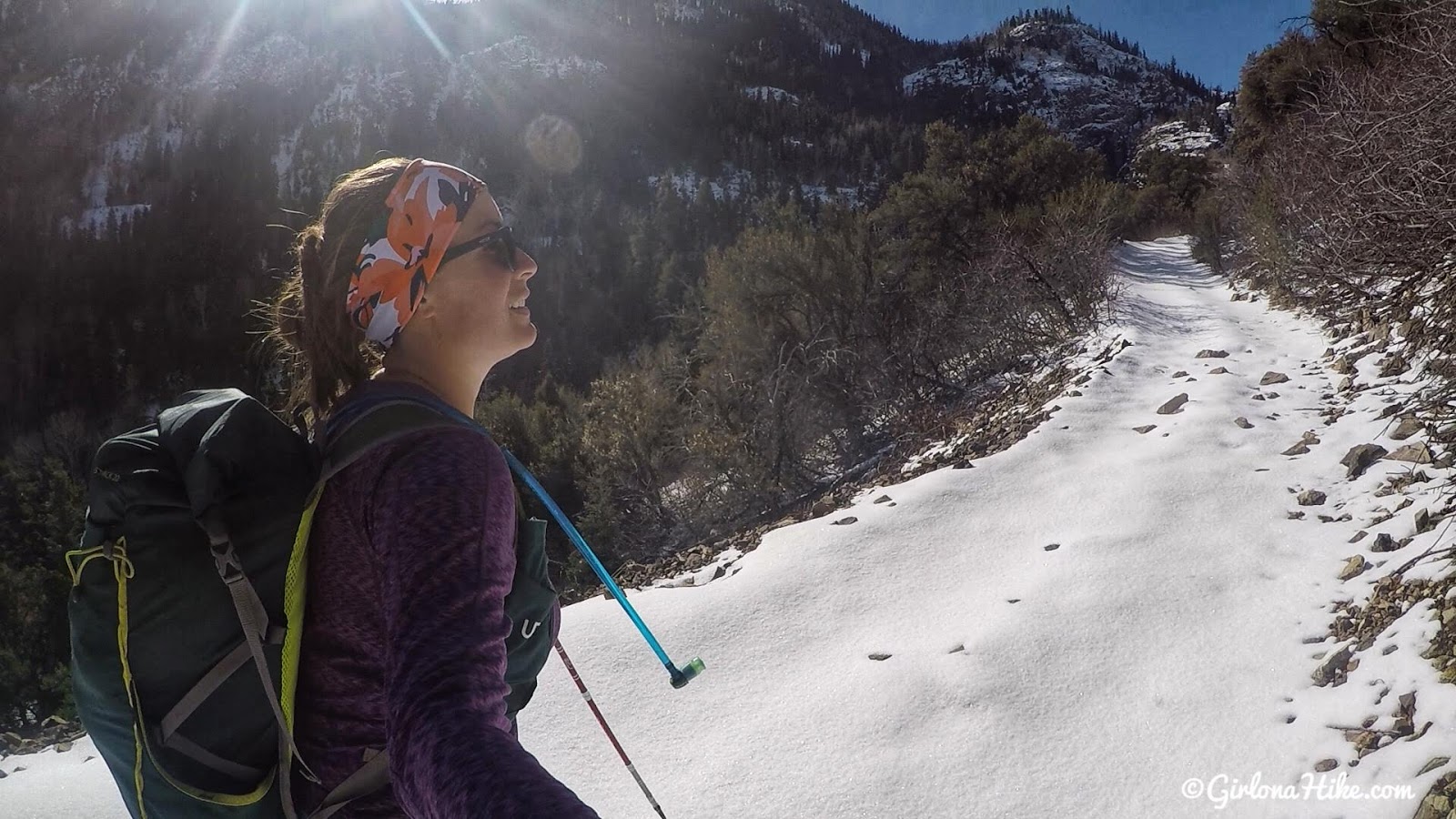 The old ATV road opens up and you have a nice view of the area. Don't forget to look back!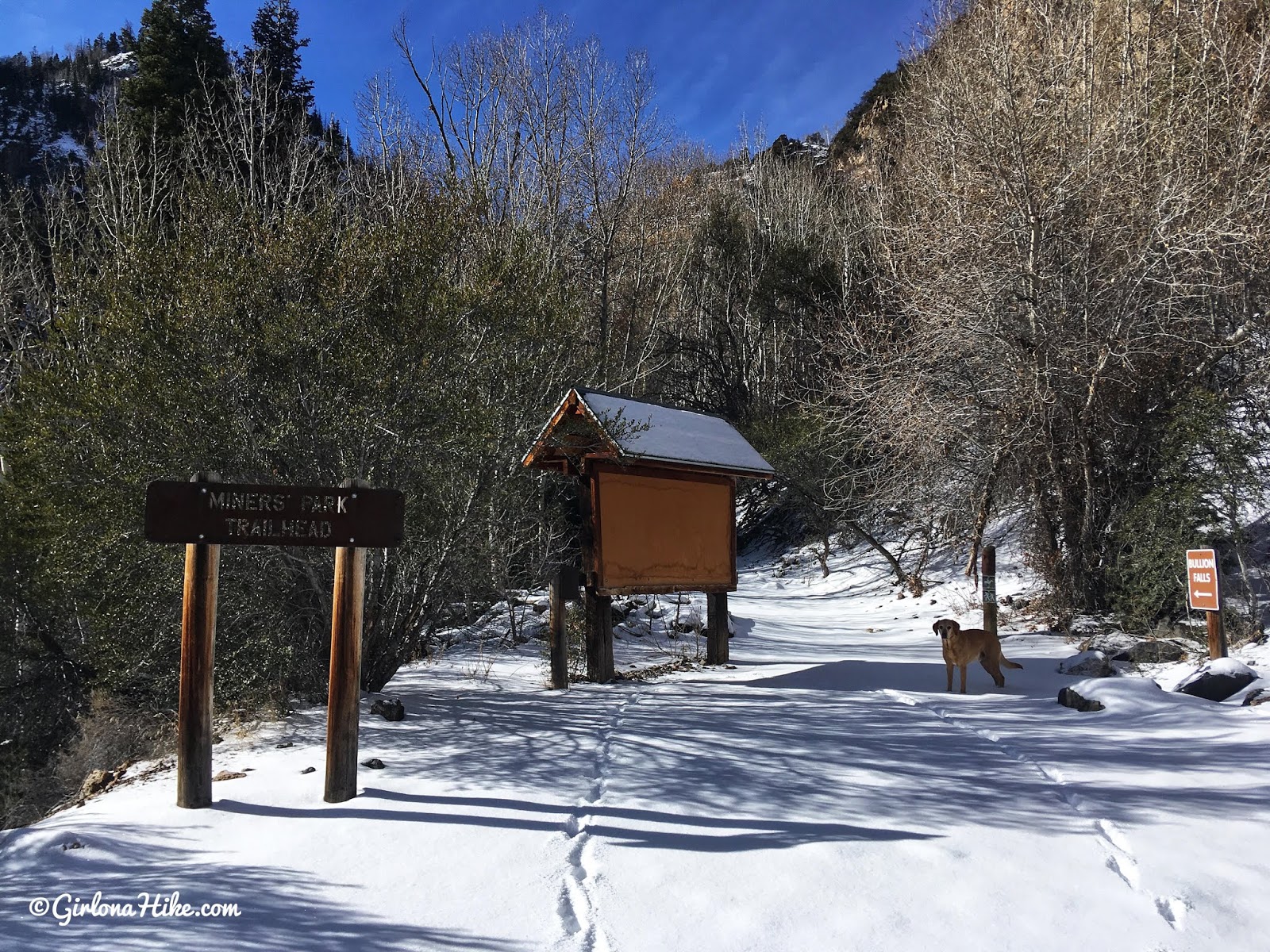 End of the ATV road. Keep hiking straight.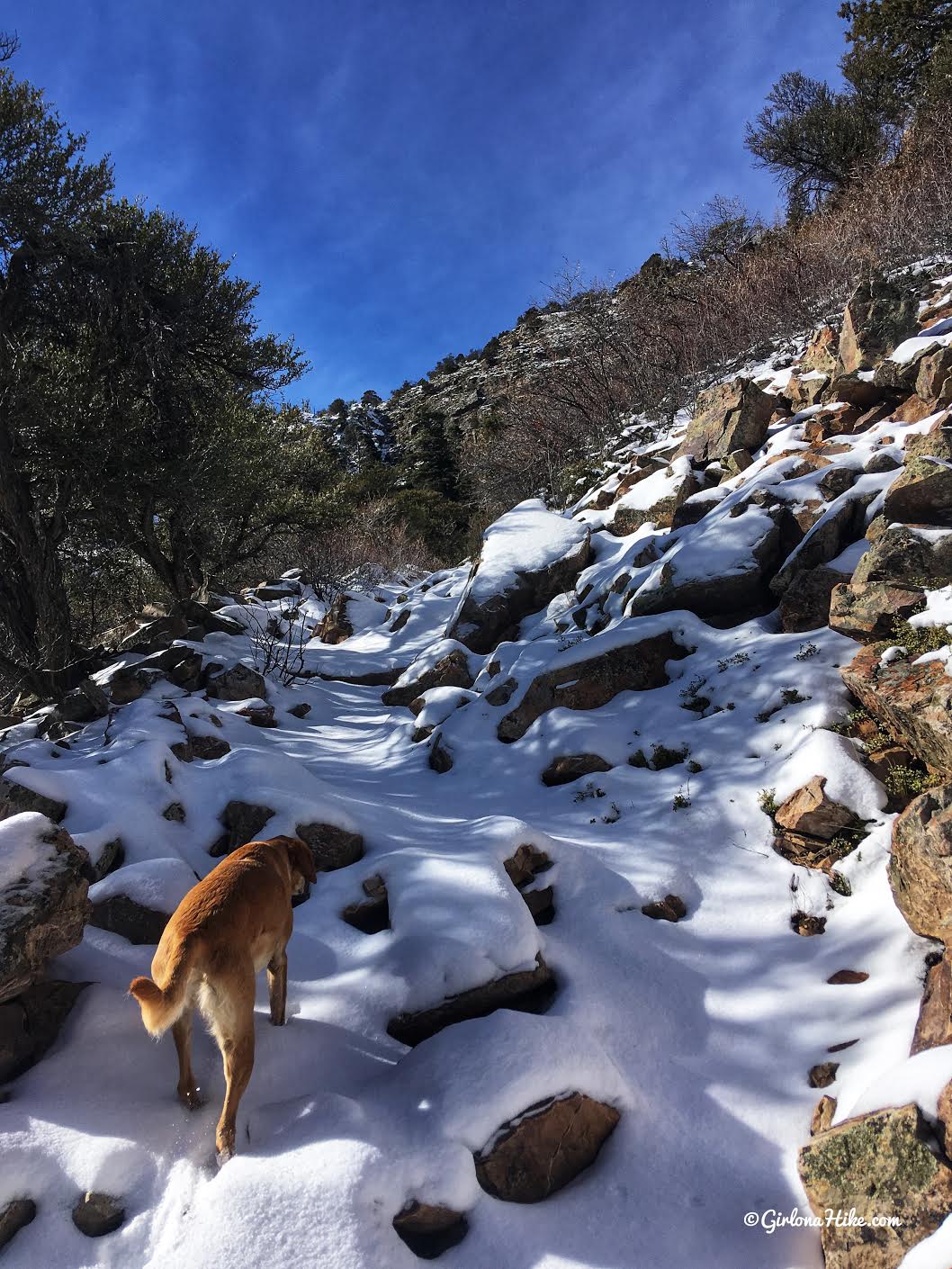 The trail begins to get rocky, but it's not bad at all.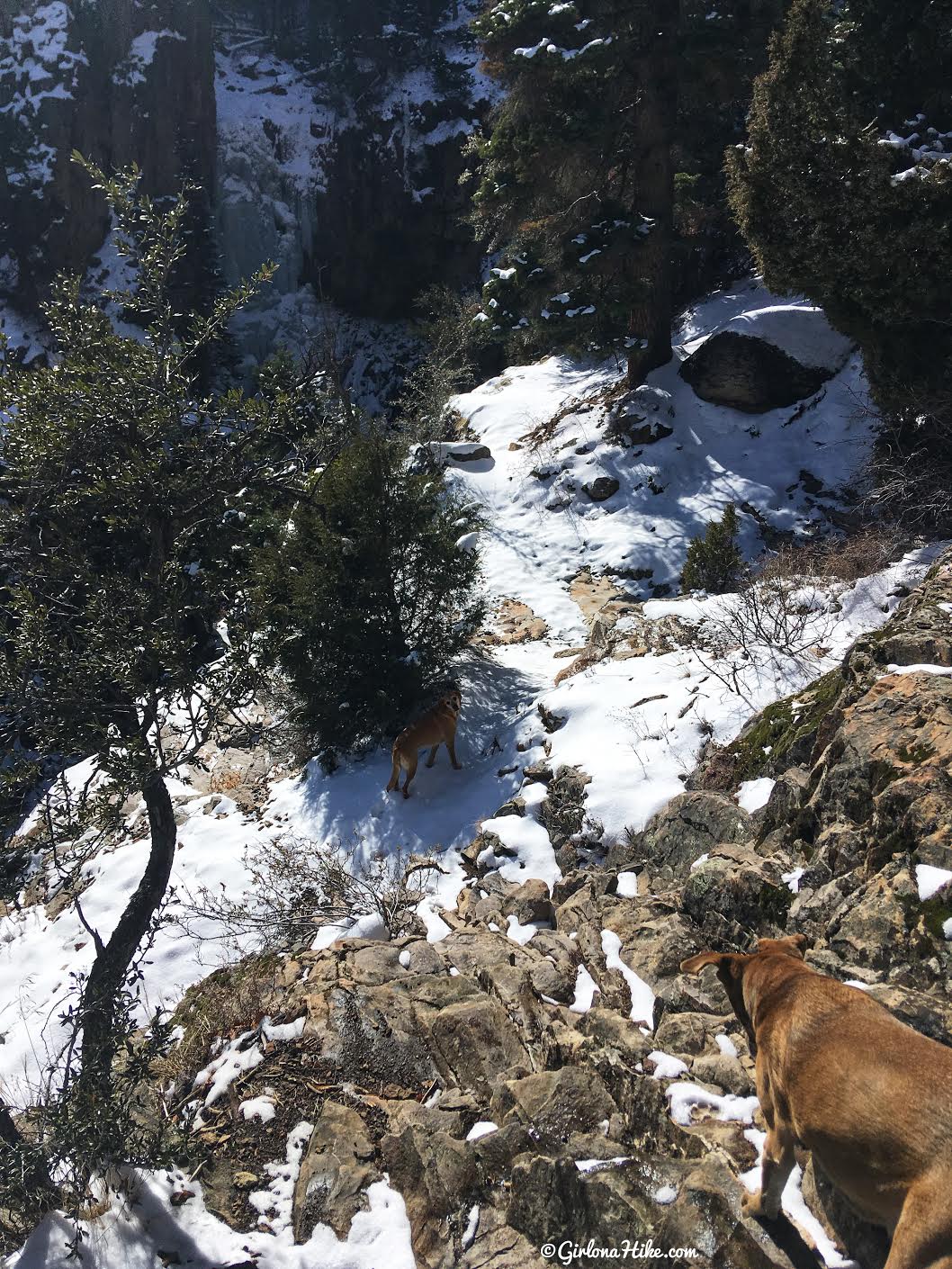 You'll see another trail split, and you should hear the rush of water. Keep left, then hike down this very steep rocky section. Kids will need help here.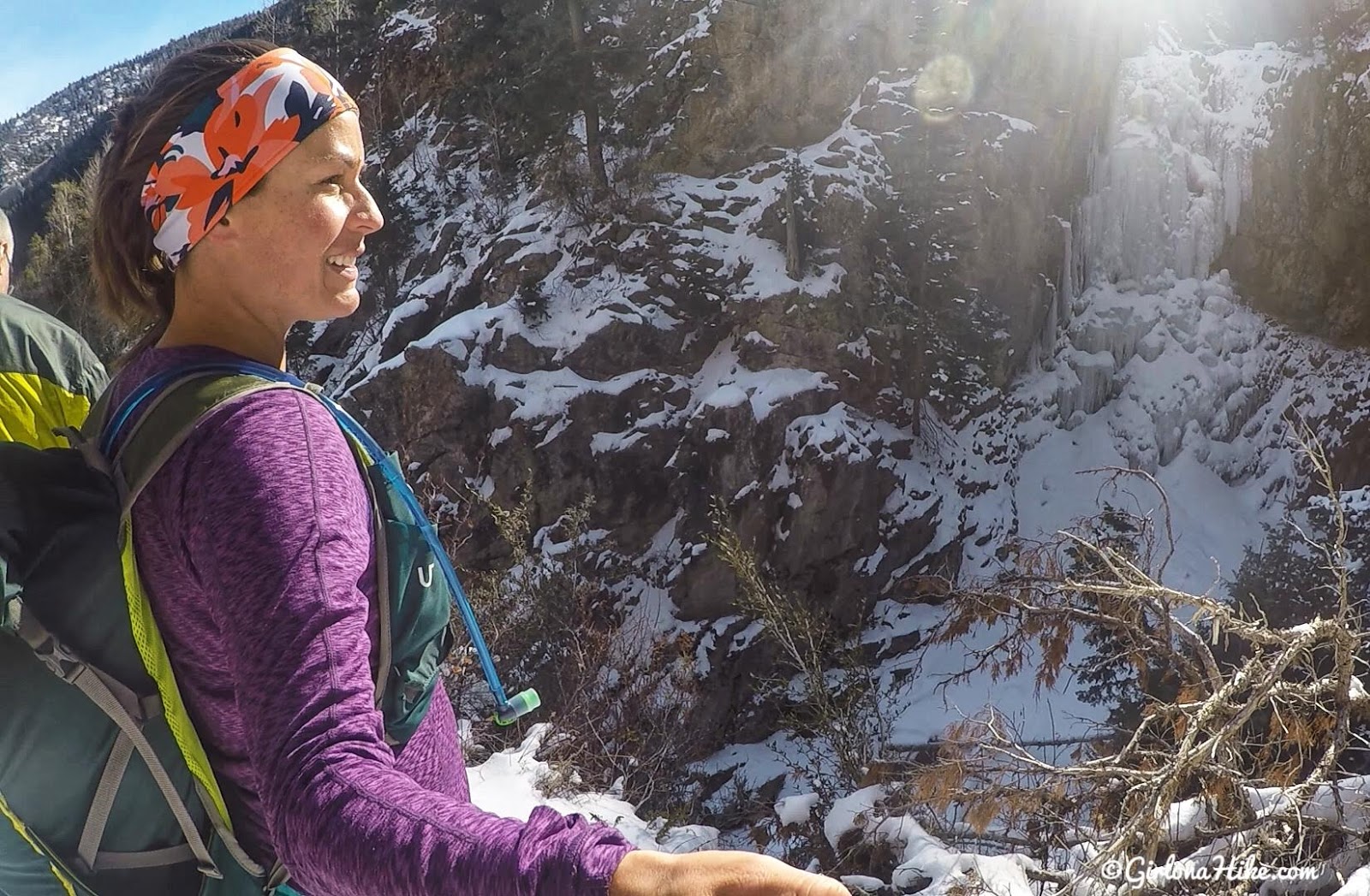 Bullion Falls!
It was hard to get a good pic here, because the falls were in the shade and the lighting wasn't the best. Still really cool to see the falls frozen over!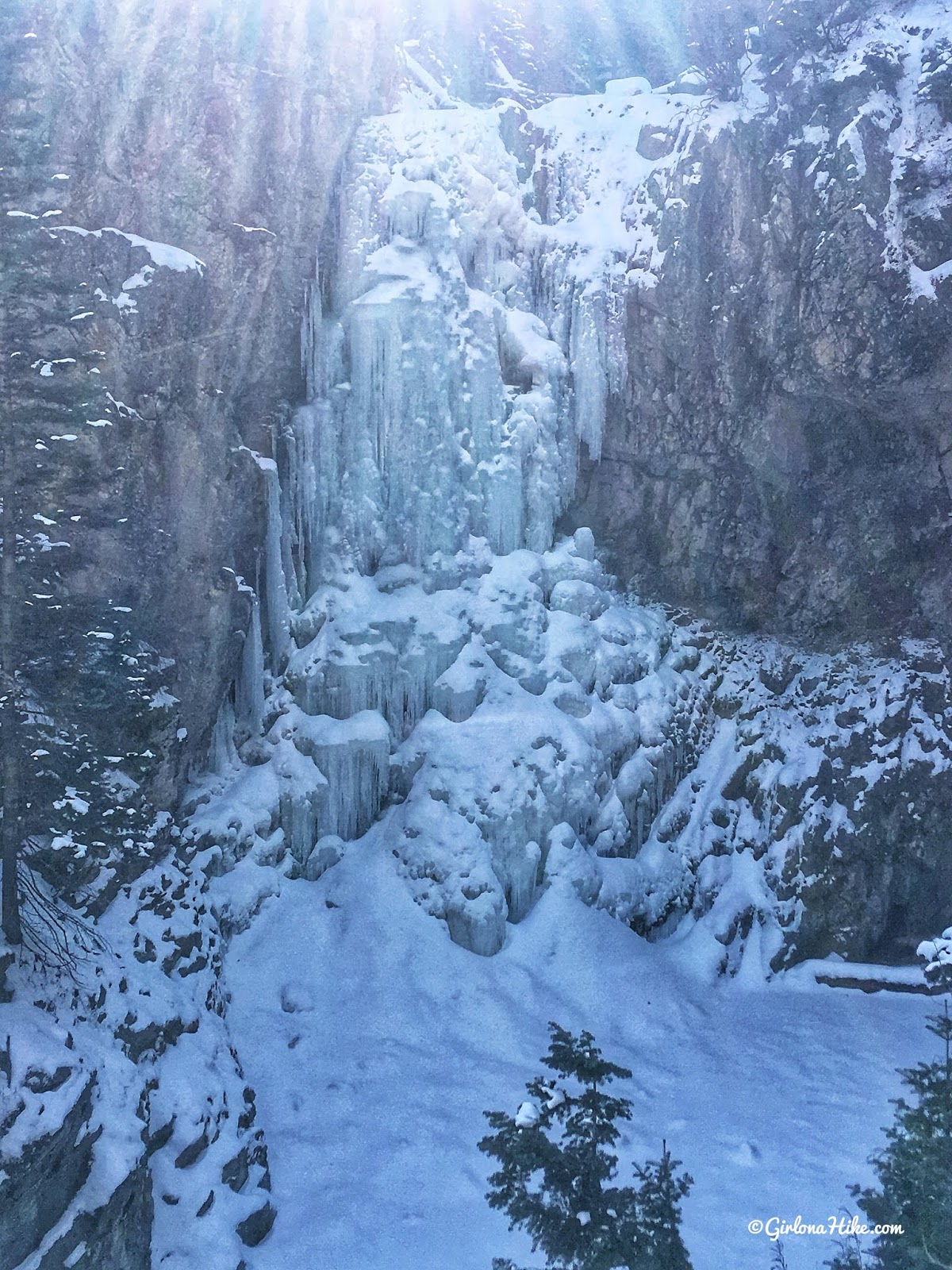 Until next time – can't wait to see this in summer!
Memorial Day 2020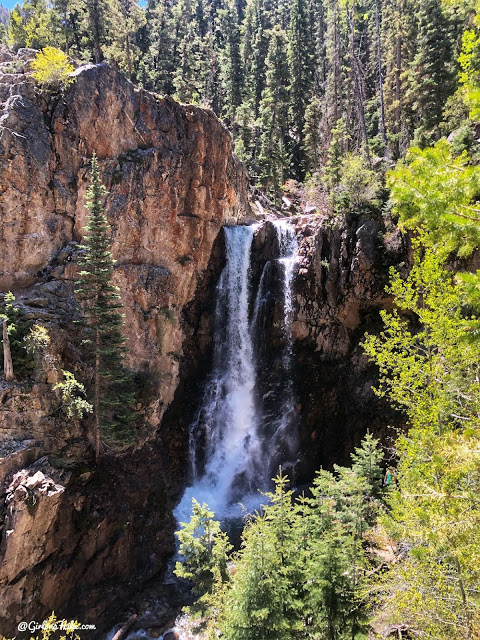 Wow, SO green in late May! I definitely preferred seeing the falls raging like this as opposed to frozen over.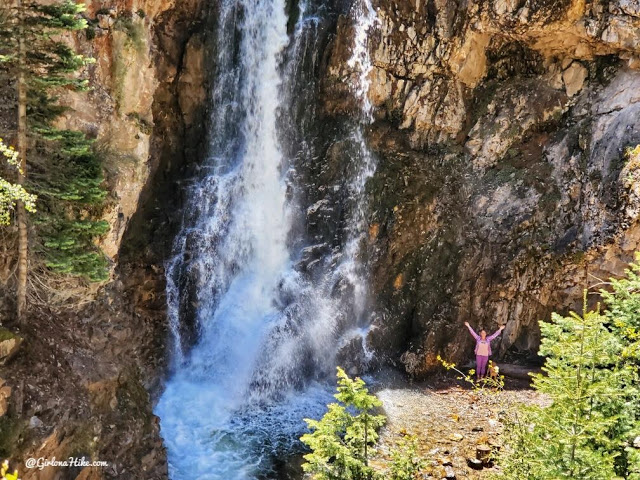 This time I hiked down to the base of the falls since it was way safer without snow. The water was freezing, but sure nice to stand in the mist! Love this little spot.
Watch my Memorial Day 2020 Video!

Trail Map
My track via Gaia GPS – the best tracking app! Get your app here for a discount.
Recommended Gear
Nearby Hike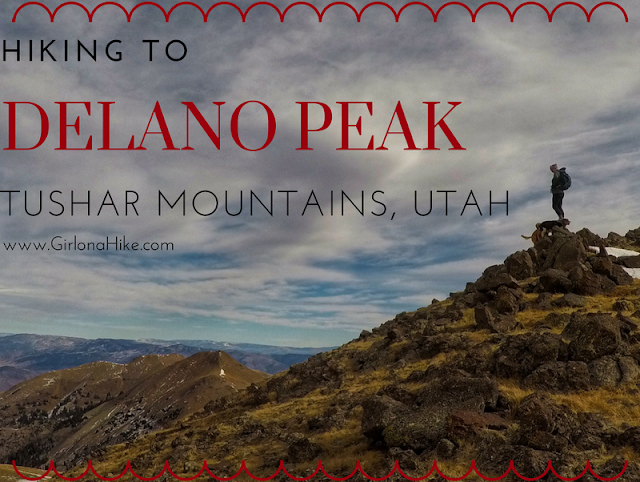 Save me on Pinterest!