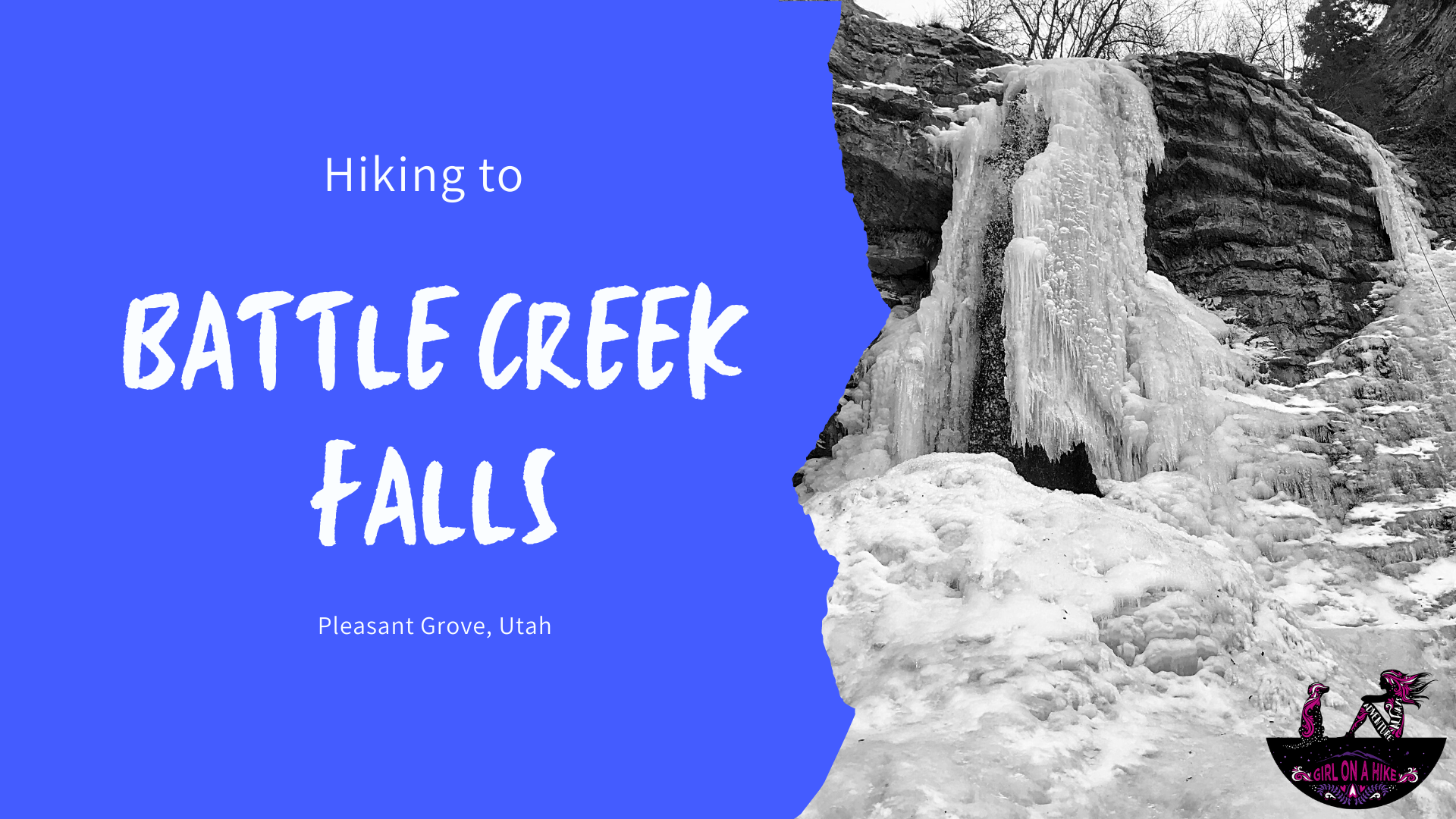 Hiking to Battle Creek Falls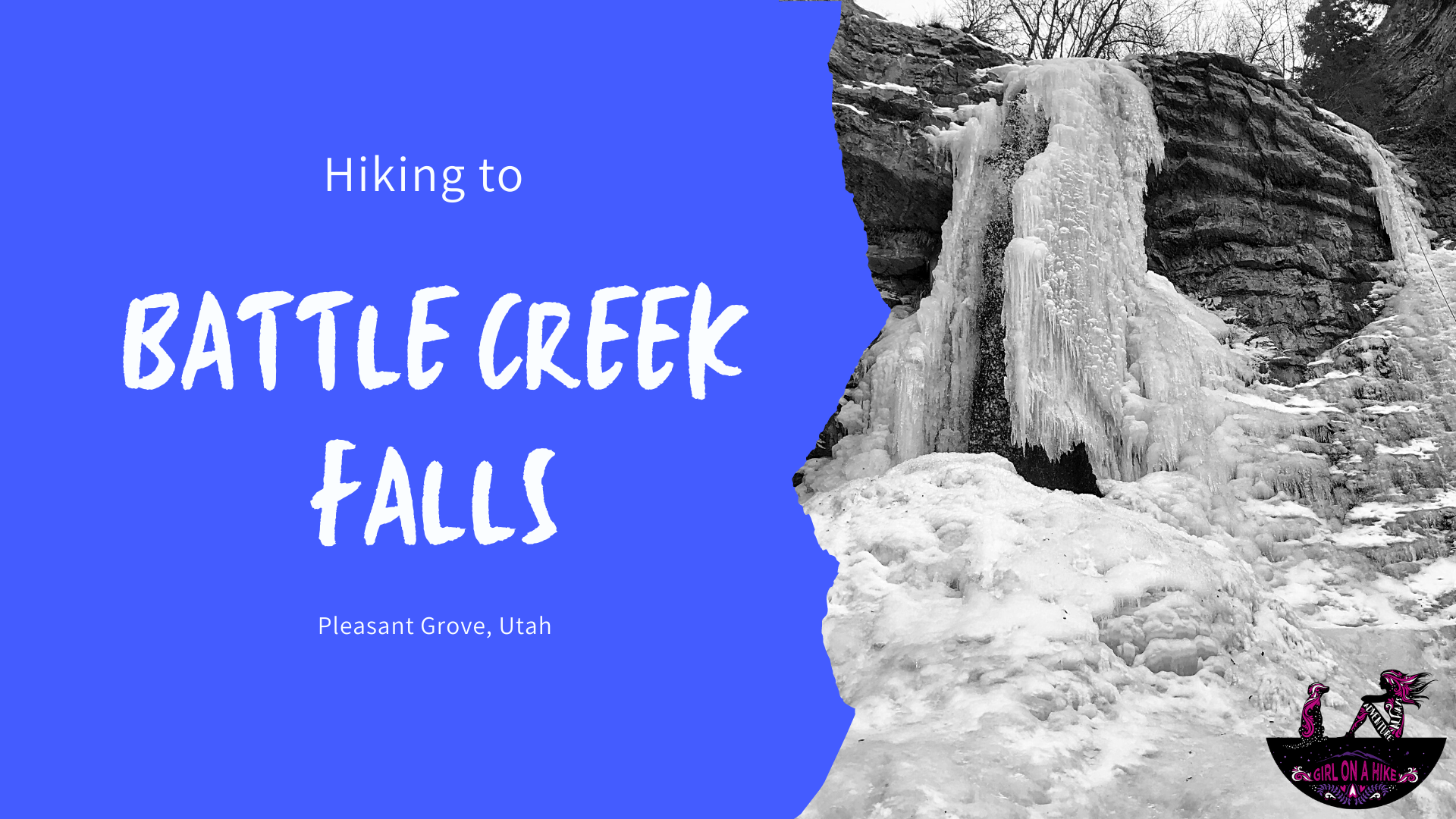 Battle Creek Falls is another family friendly, dog friendly, and child friendly waterfall hikes that is enjoyable as more of a stroll rather than a "hike". It's short distance and elevation gain make this hike do-able for family visiting from out of town that want to see something pretty, yet not have to work hard to get there.
About
It's a great spot to take your dog when it's too hot, as they are allowed off leash and love playing in the stream. I recommend wearing water shoes to walk in the stream, or if you are brave enough, to stand under Battle Creek Falls. The trail continues up past the falls, but most people turn around when they are done playing in the waterfall. In Winter you will need to wear microspikes.
Directions
From SLC head south on I-15, take exit 275, then head East. This will put you on Pleasant Grove Blvd. Turn right on W 200 S St. and drive across State St. W 200 S will then turn into E 200 S – stay on this until you reach the very end of the road, where the trail begins, and there is a Kiwanis Park. No fees or permits are required. No restrooms are available.
Trail Info
Distance: 2 miles RT
Elevation gain: 450 ft
Time: 30 minutes – 1 hour
Dog friendly? Yes, off leash
Kid friendly? Yes!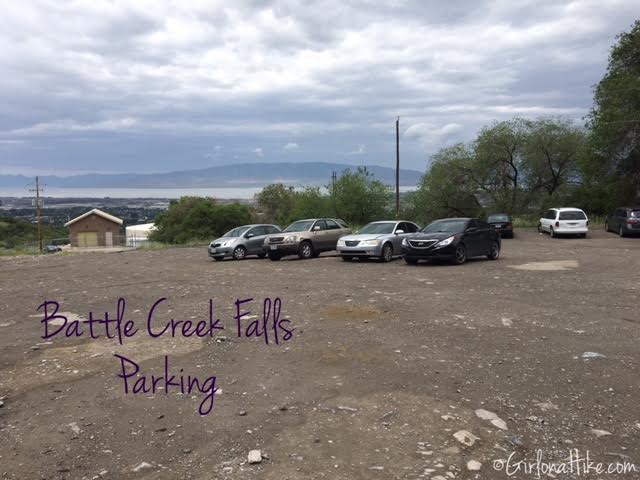 Parking lot for both Battle Creek Falls, and the "G" Mountain Trail.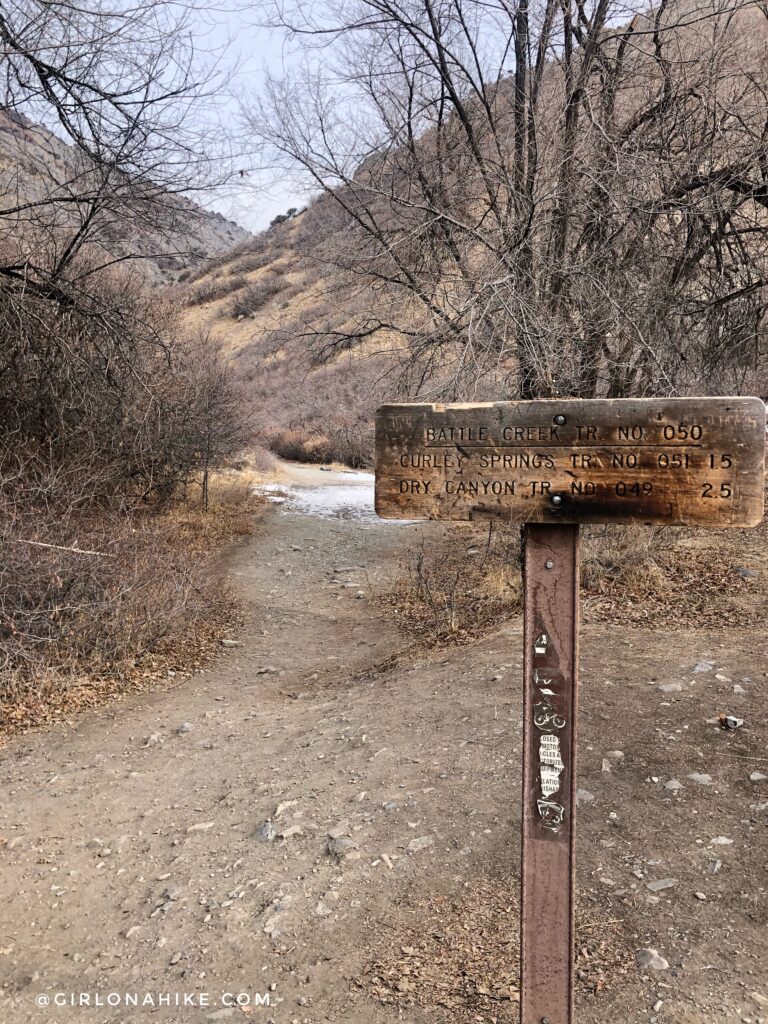 First, Battle Creek Falls trail begins up the old, wide dirt road. Pass the gate or just hike up to the trail sign, they both go to the same place.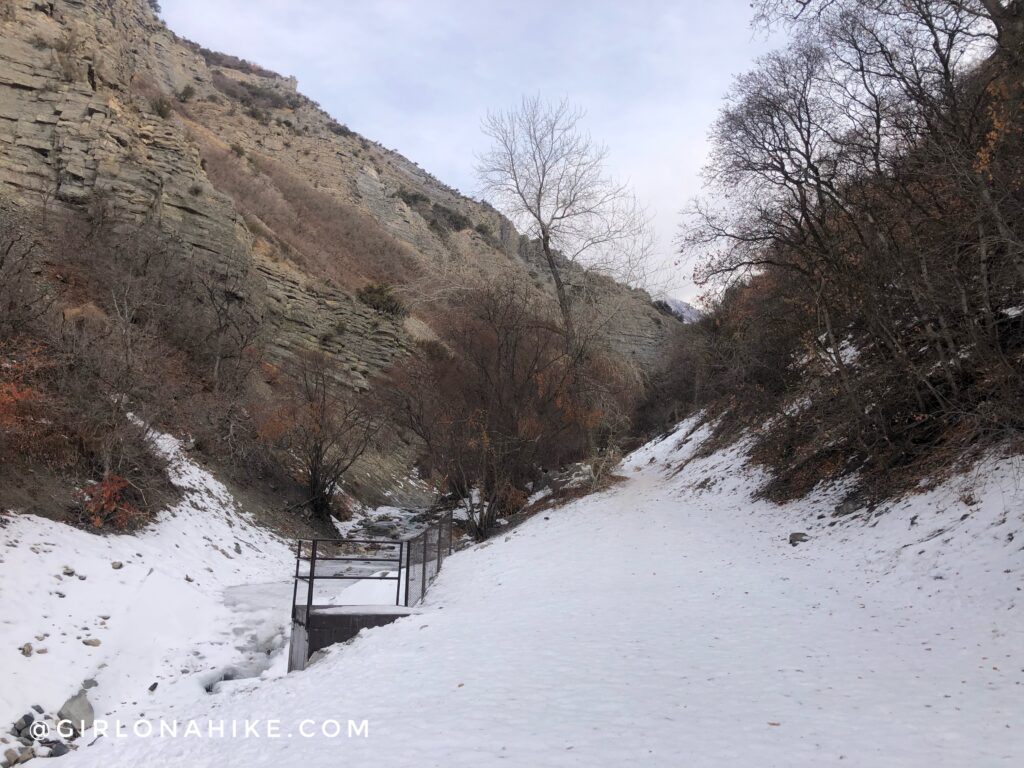 Next, keep hiking and you'll reach the stream. The trail is about 15 ft wide – about 5x that of a normal trail. The trail slowly narrows to a more normal width here.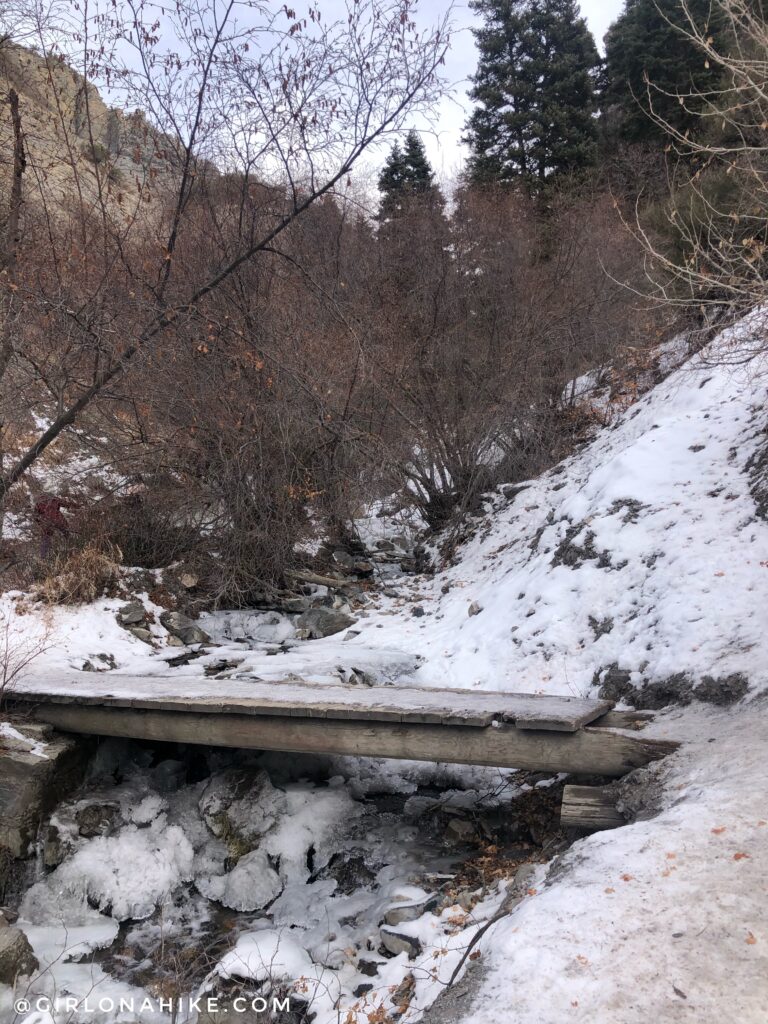 Cross one bridge.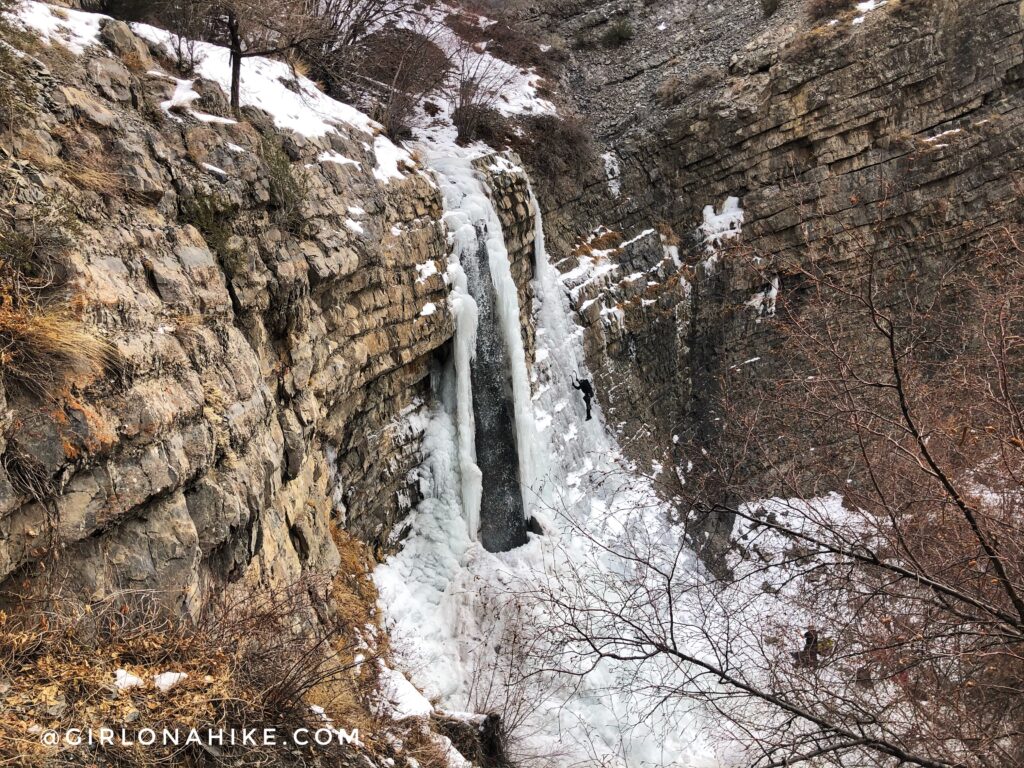 First, I went to the top of the falls since the base of it was crowded.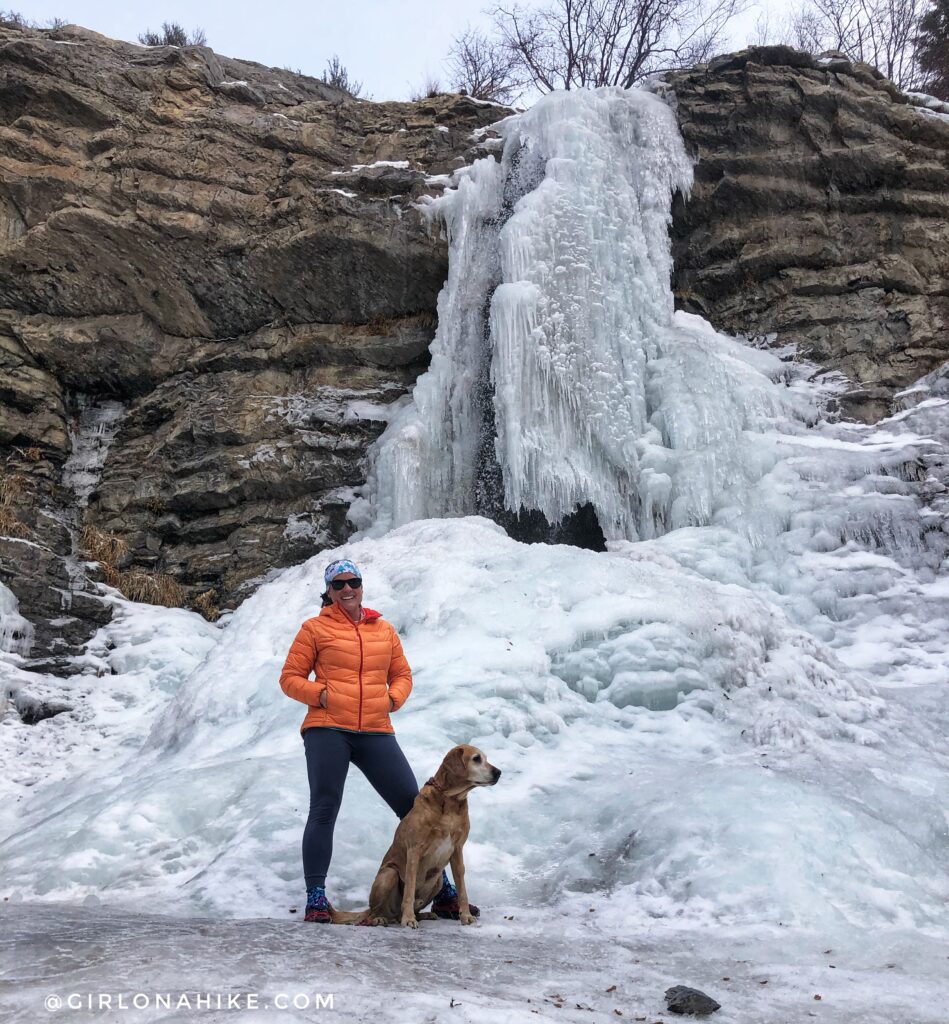 Next, we went back down to the base of the falls to get a photo. You should see a small trail that splits off to the right, which leads you down to the base of Battle Creek Falls.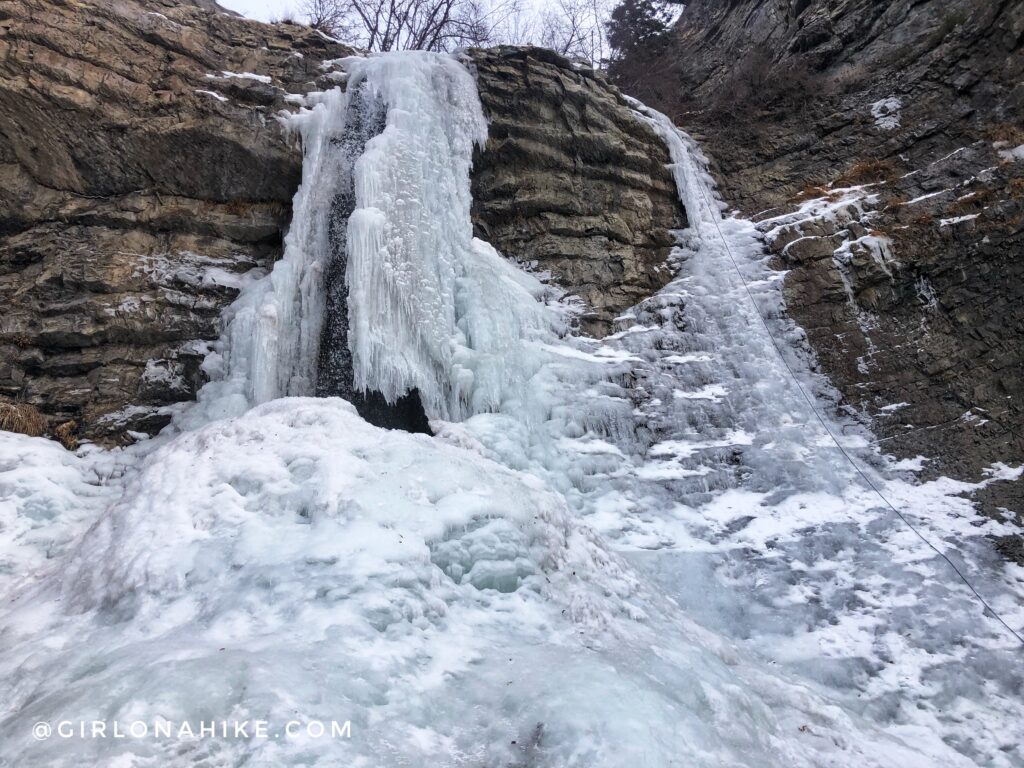 I love this waterfall in winter – so fun!
My first time here in June 2016!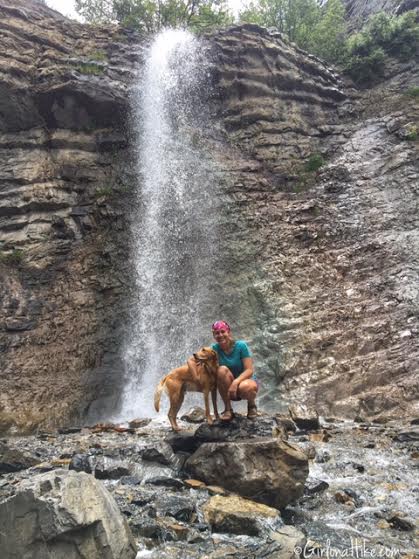 Trail Map
My track via Gaia GPS – the best tracking app! Get your app

here

for a discount.
Nearby Hike
The Best Dog Friendly Waterfall Hikes in Utah!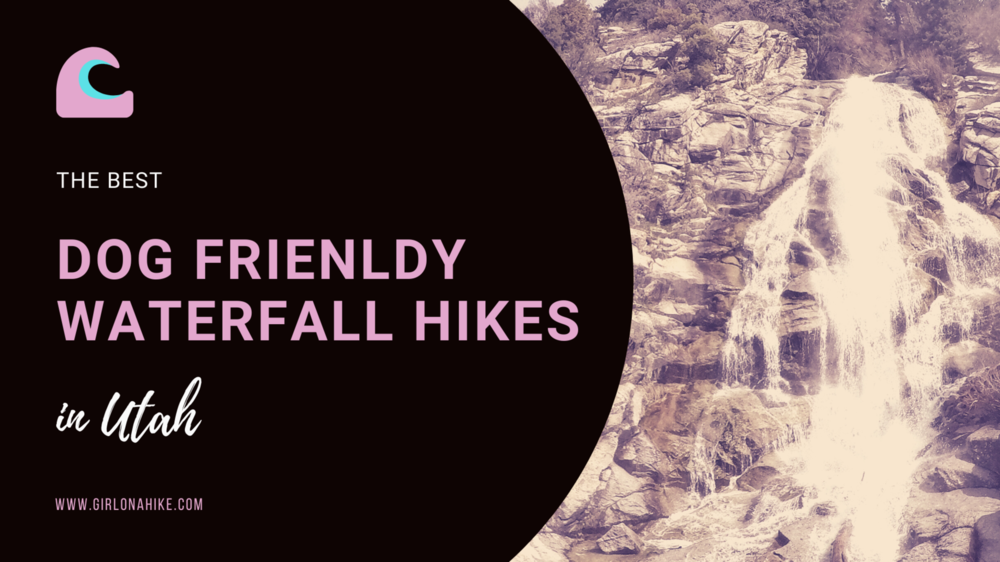 Save me on Pinterest!