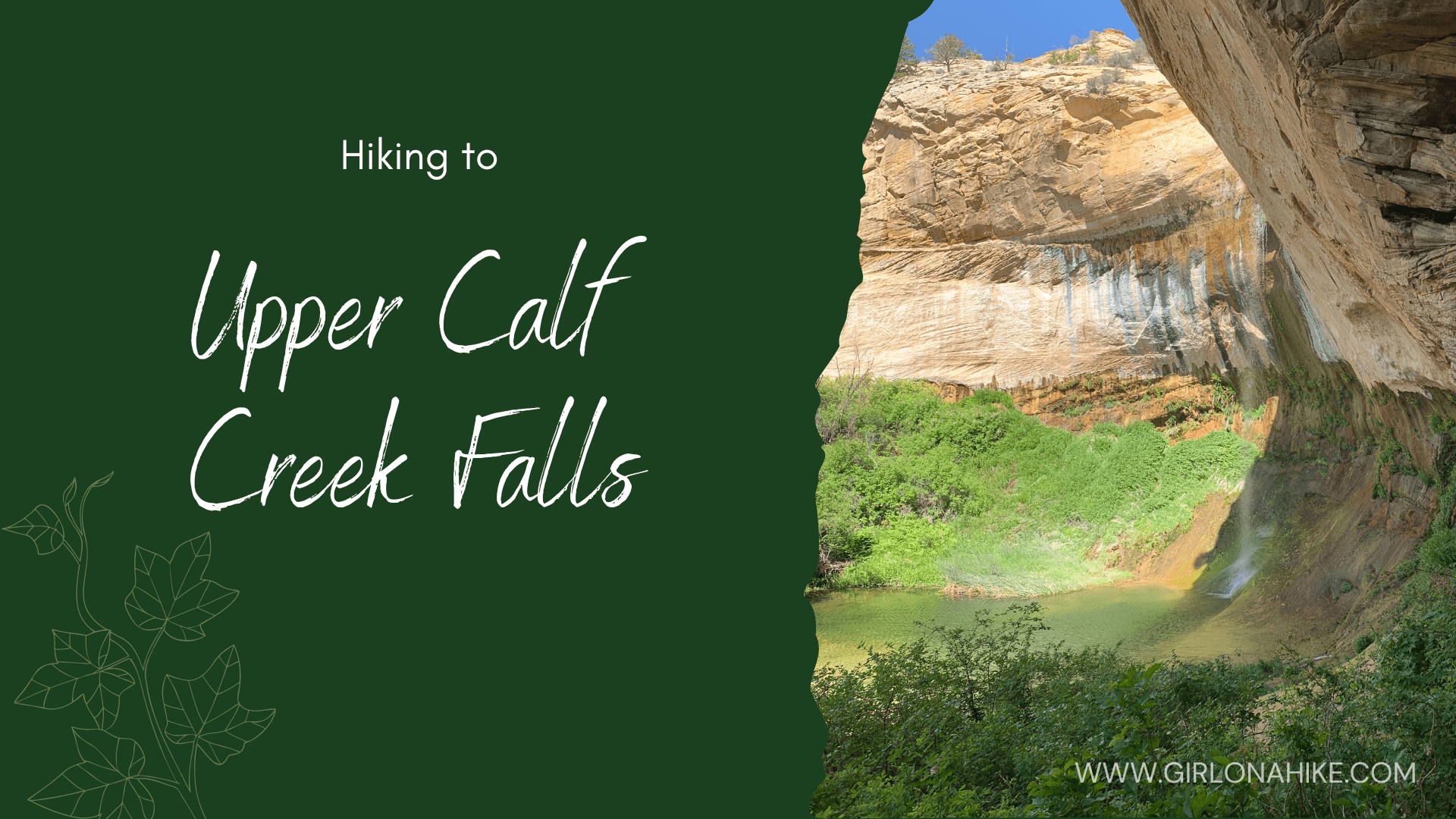 Hiking to Upper Calf Creek Falls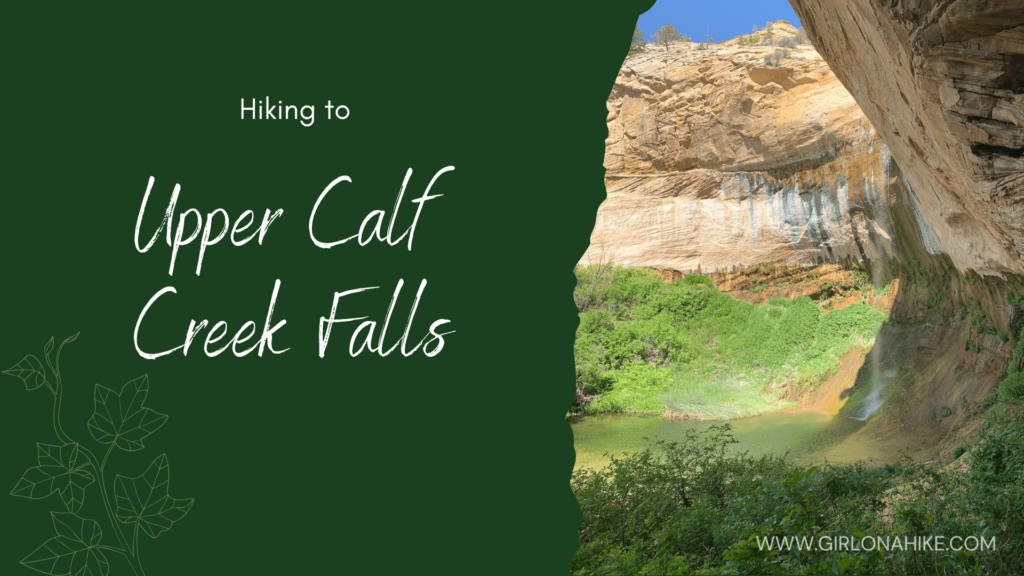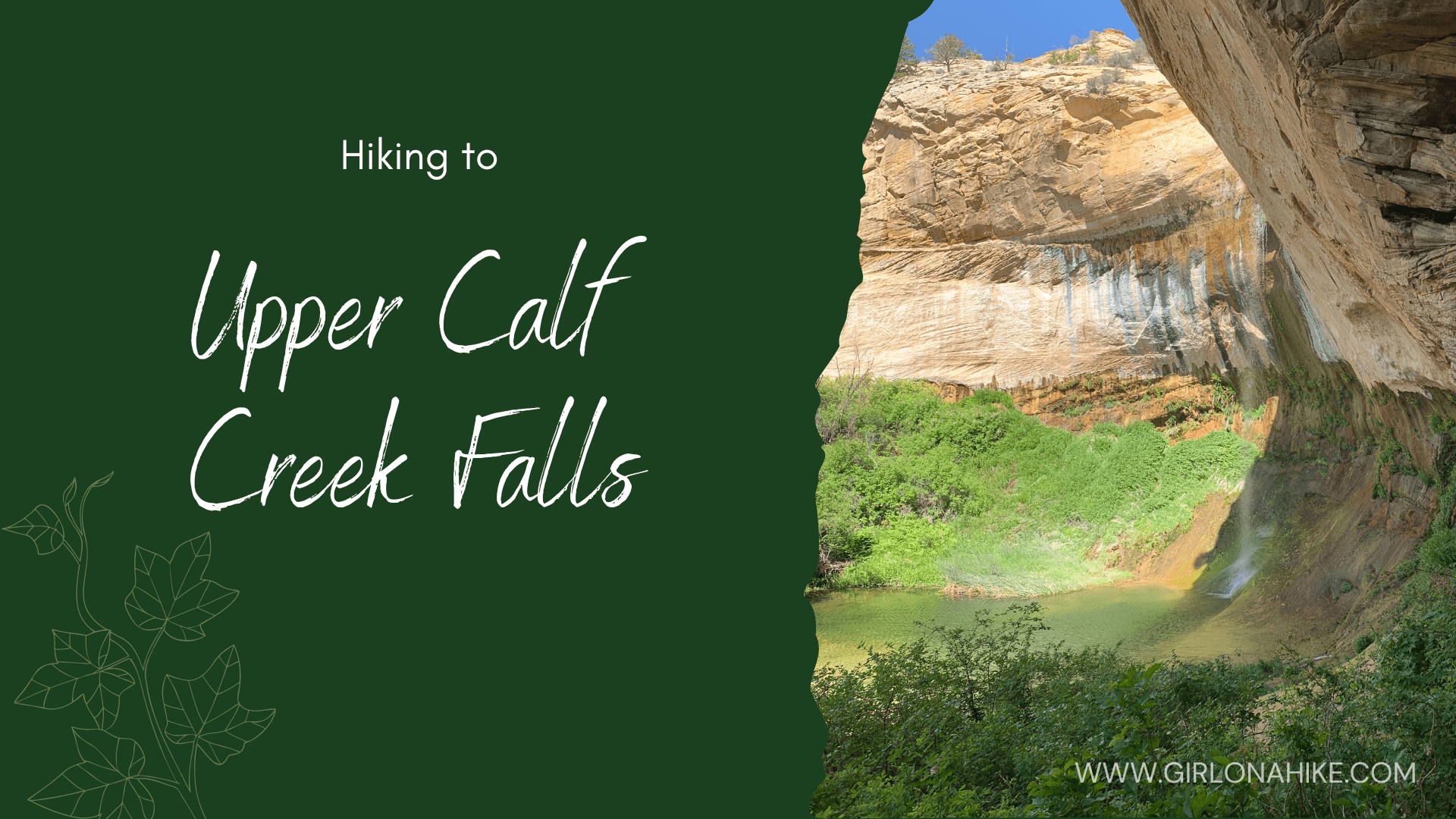 Upper Calf Creek Falls is neighbor to Lower Calf Creek Falls yet sees less than half the visitors. This hike is only 1.2 miles to a beautiful waterfall, and deep pools above the falls that make for a great swim.
About
The terrain is quite different from Lower Calf Creek Falls. The lower trail follows the bottom of a canyon, with tall red sandstone walls, and a lush green creek. The upper trail is more exposed, following a trail of old volcanic rock and is on top of the canyon. The rock at the pools above the falls is smoothed out over time, but be careful at the base of the falls – poison ivy lines the alcove.
You can easily hike both Lower & Upper Calf Creek Falls in one day. 6 miles for Lower and 3 for Upper make for a total of 9 miles in one day. I recommend hiking Lower first so there are less people in the morning hours, then head over to Upper afterwards. After hiking both trail, I highly recommend eating at The Burr Trail Grill – the burgers are sooo good! Plus they allow dogs on the patio!
Directions
Use this map if you are driving from Boulder, UT.
Use this map if you are driving from Escalante, UT.
Trail Info
Distance: 3 miles RT
Elevation gain: 537 ft (on the return hike)
Time: 1-2 hours
Dog friendly? Yes, off leash
Kid friendly? Yes
Fees/Permits? None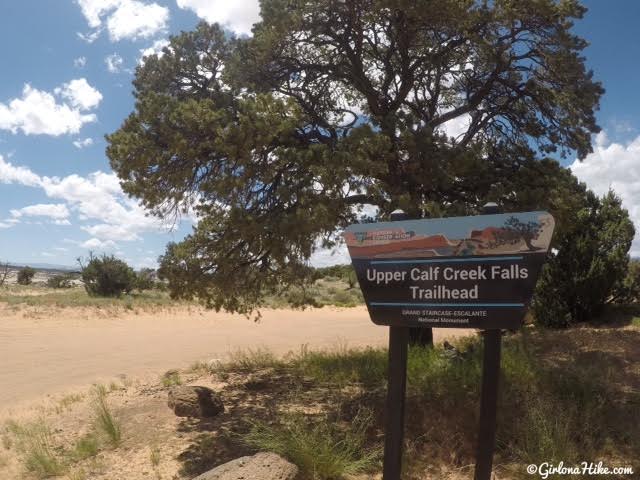 There is no sign for the turn off on HWY 12, but it's between mile post 80 & 81 on the West side of the road. You'll turn onto a dirt road, which ends in a dead end almost immediately.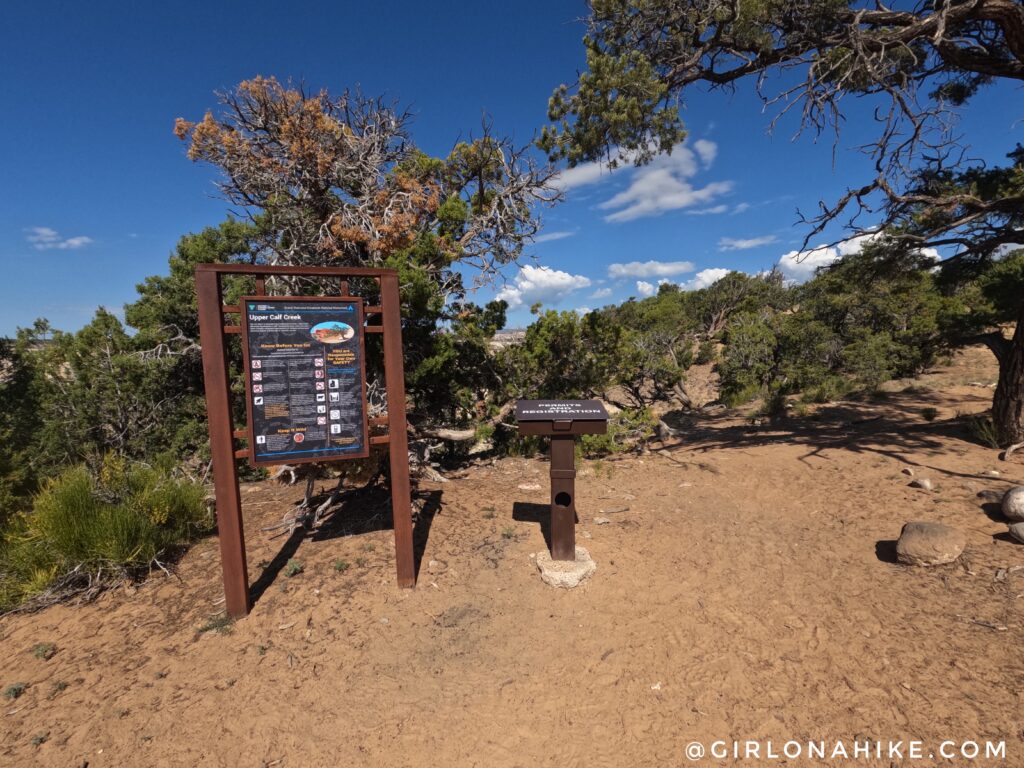 The trail starts on the West side of the parking area, with a registration box.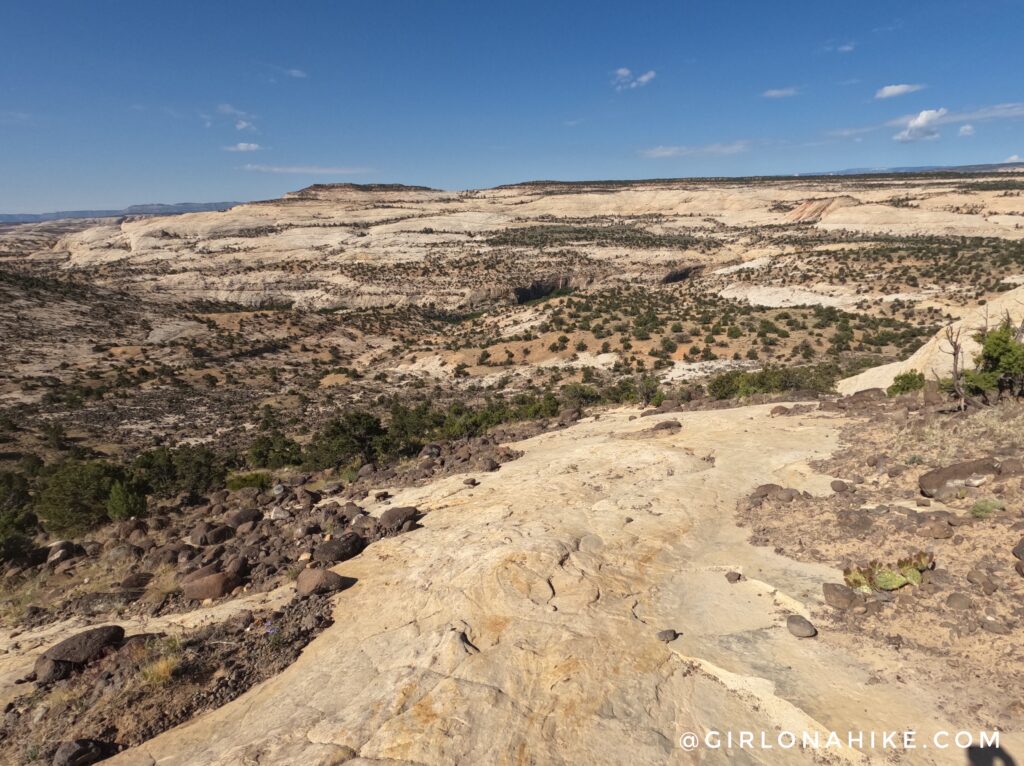 As soon as you start the hike, you immediately descend about 200 ft. The rock is really sticky and grippy, but it's still a good idea to wear shoes with good tread.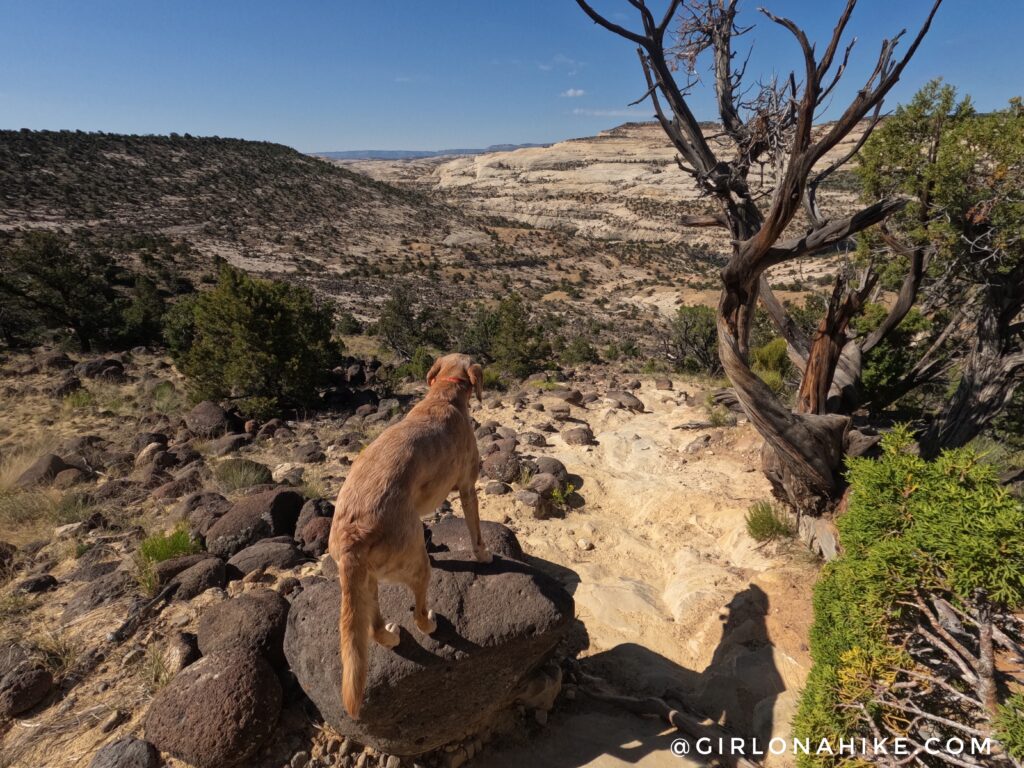 The trail has a lot of old lava/volcanic rock.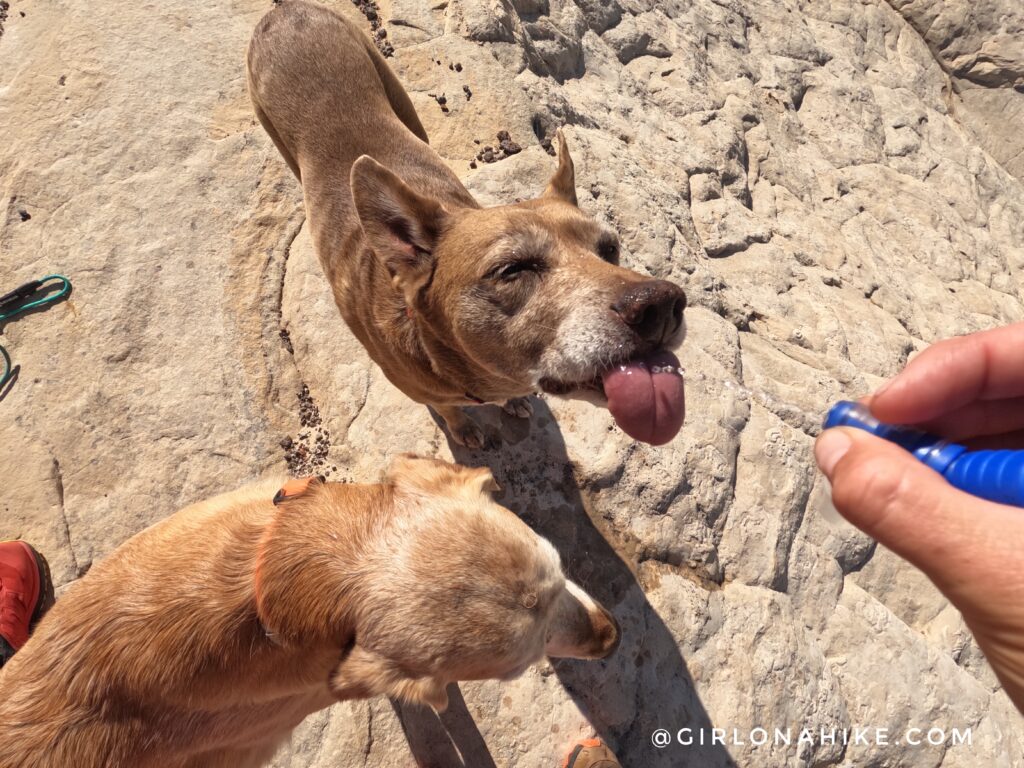 It's important to carry at least 2 liters of water for yourself and for the dogs. The trail is very hot and dry. Good thing we're headed to water!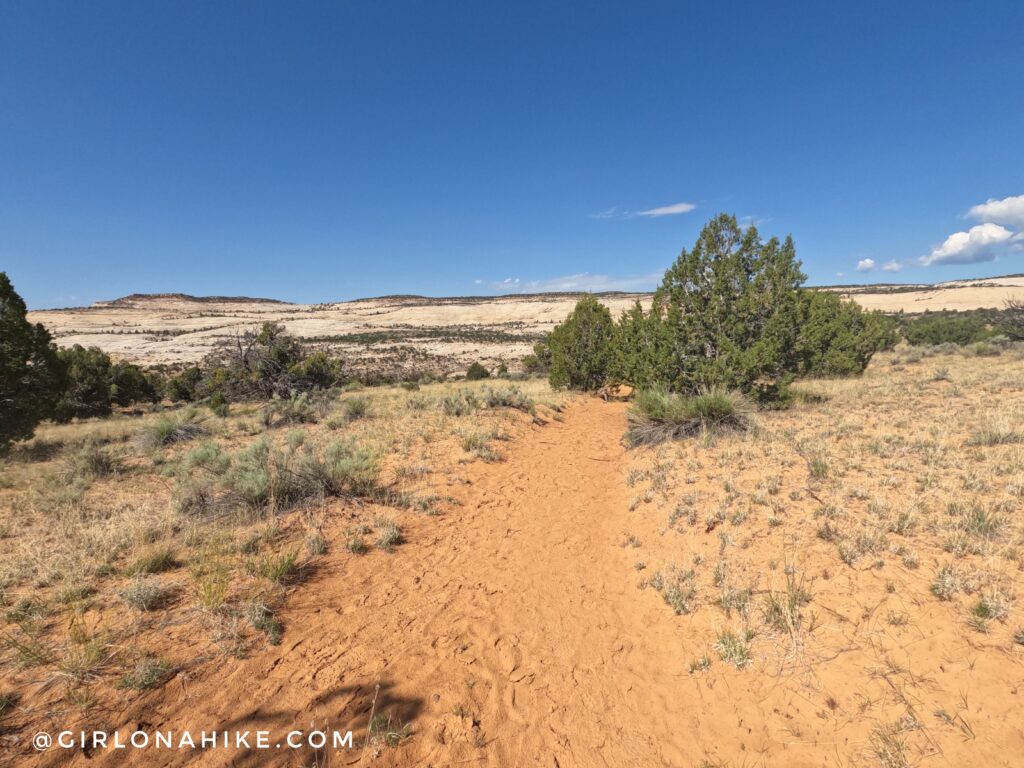 Hike through some sandy sections. Be careful hiking this when too hot – it can burn dogs paws.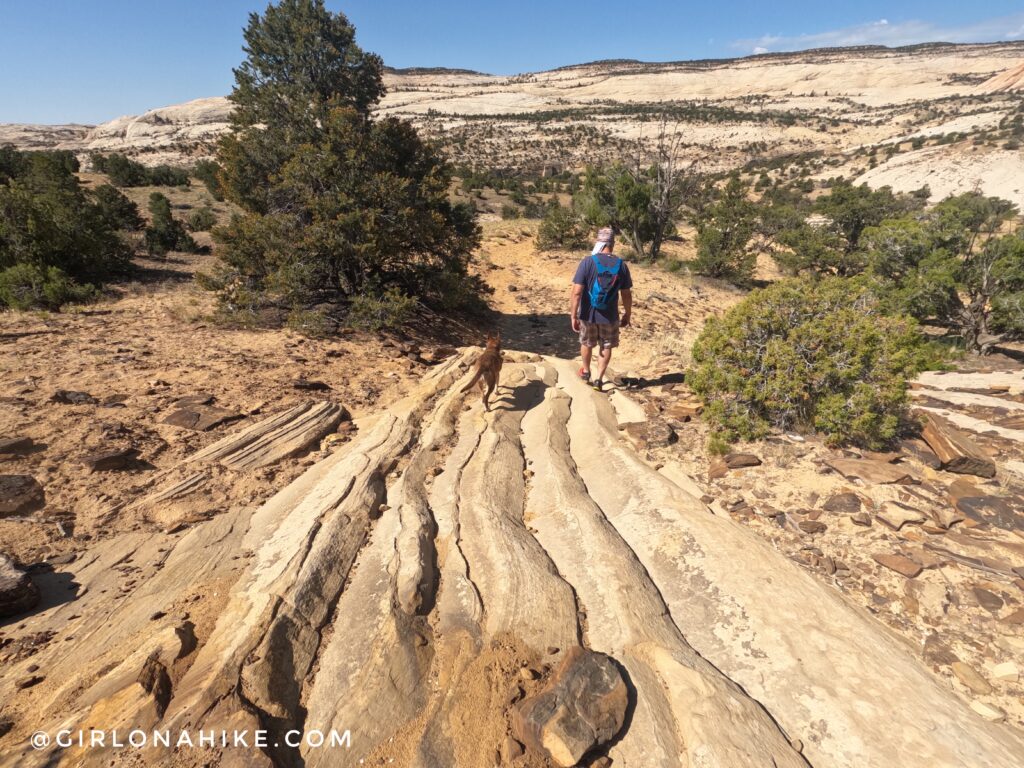 Unique rock to walk over.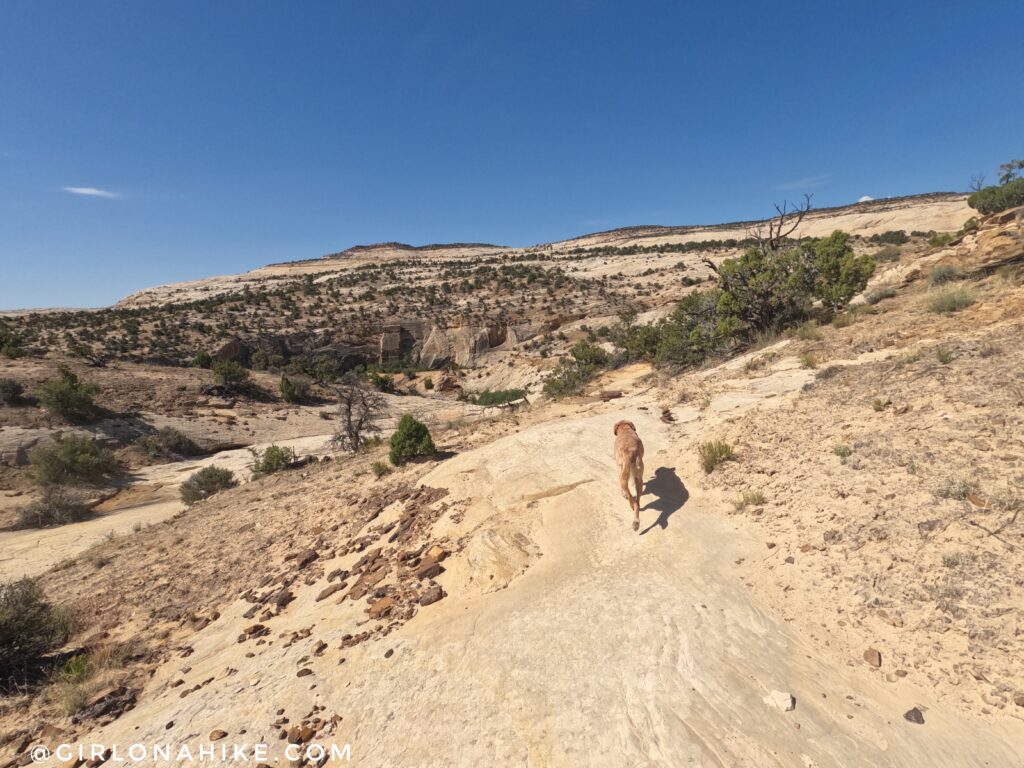 Eventually you'll reach a small split in the trail (not signed). To get above the falls head right.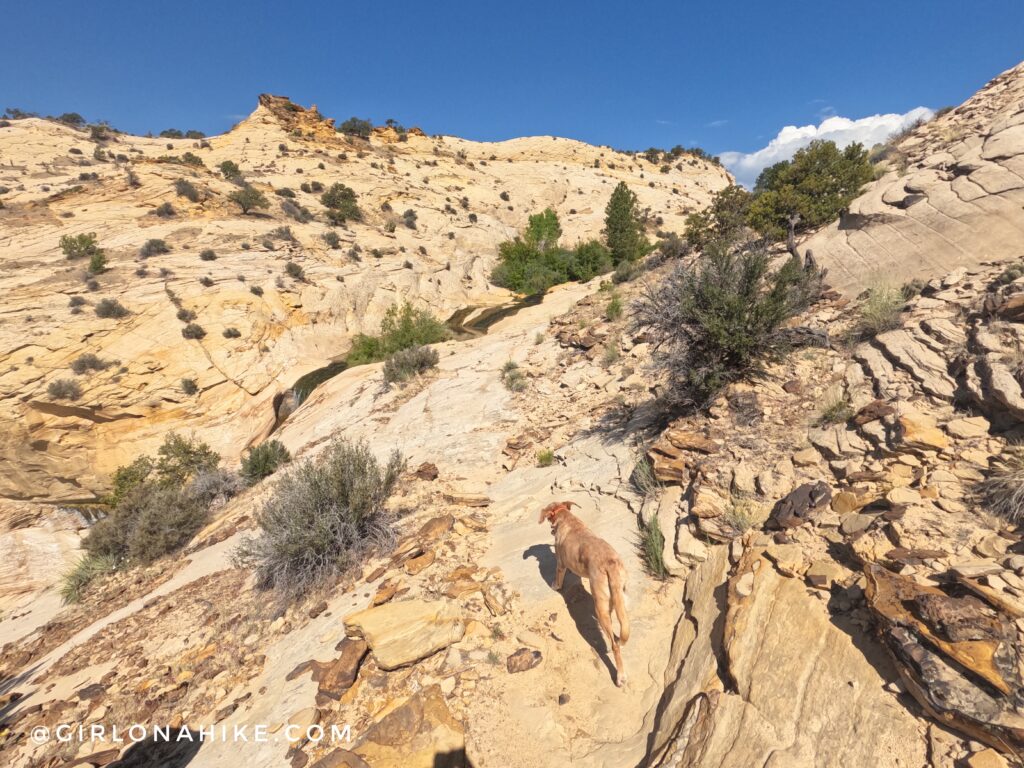 Charlie could hear the water and he took off!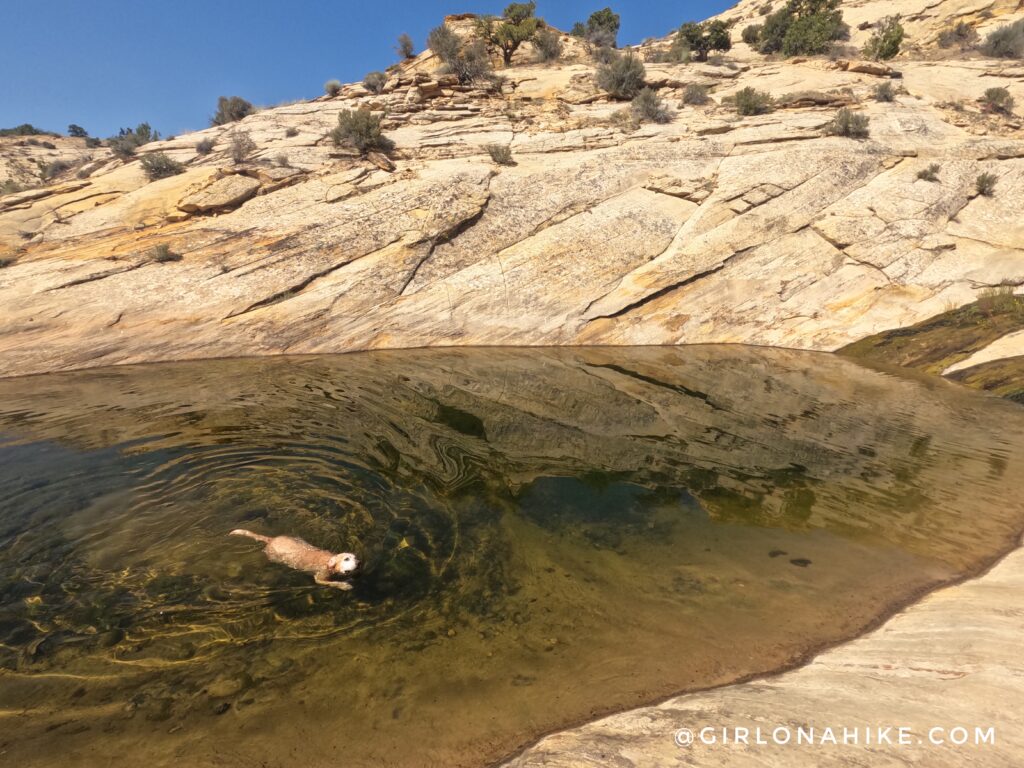 The pool above Upper Calf Creek Falls is a great little swimming hole.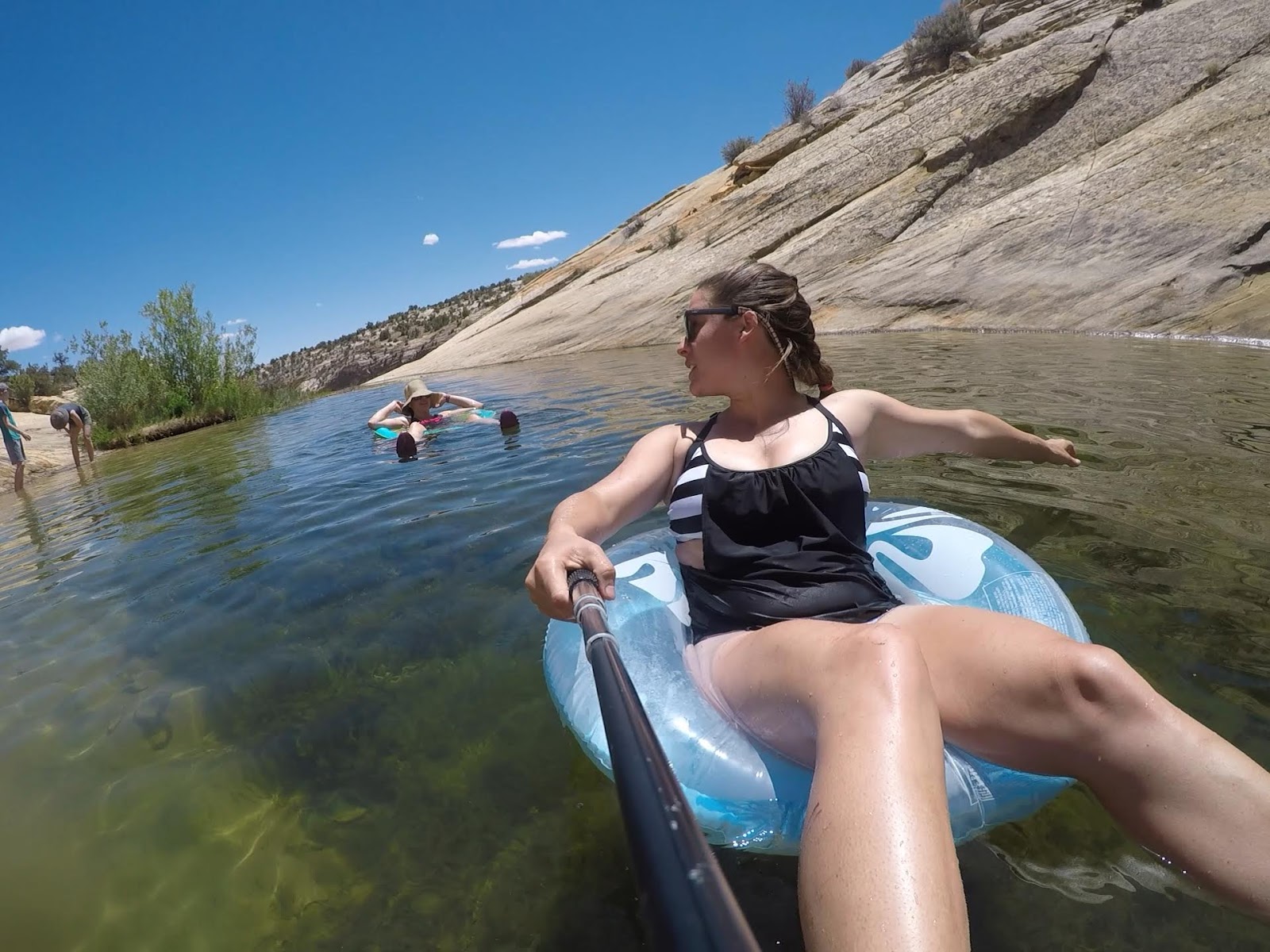 One year I brought my pool floatie!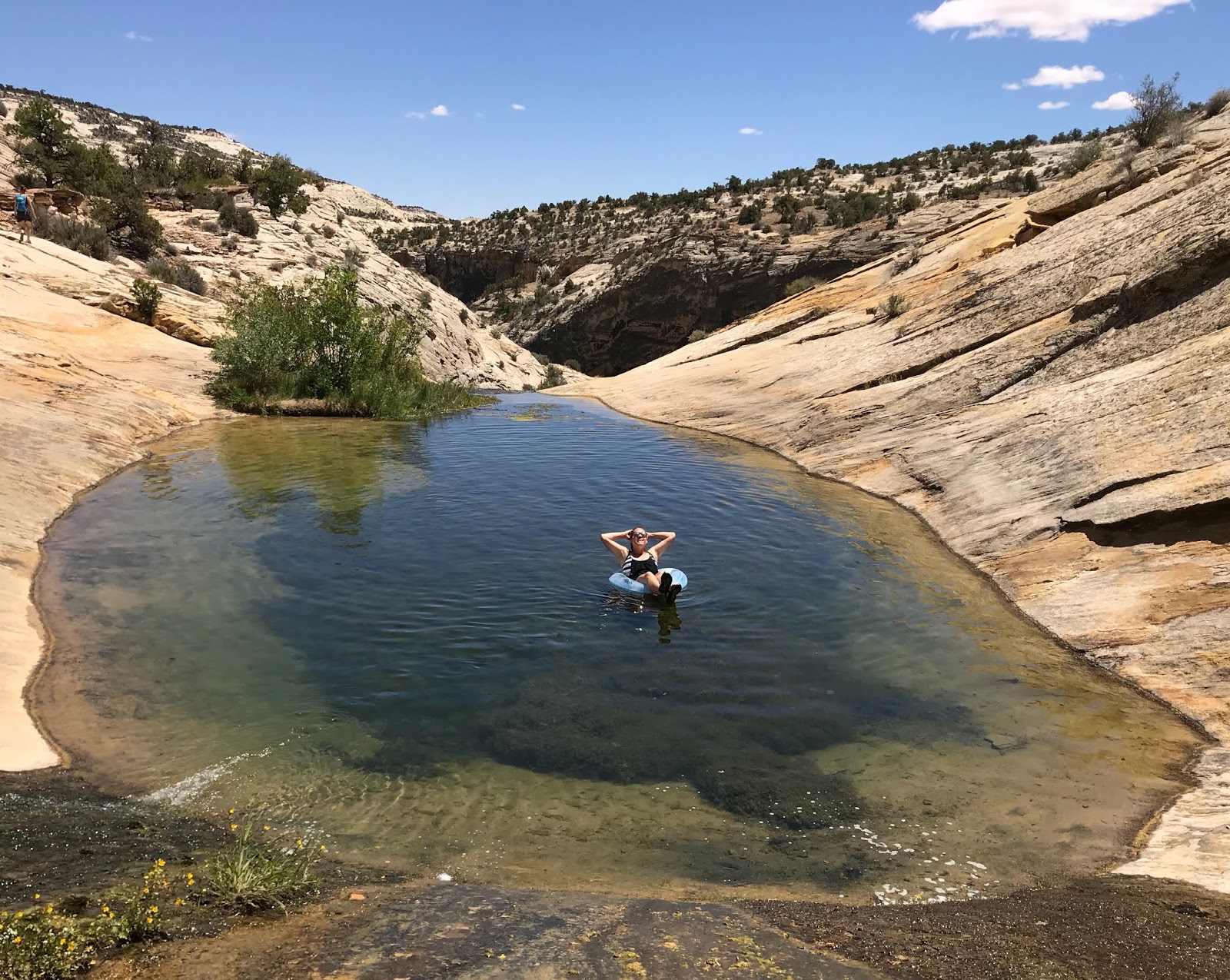 So nice!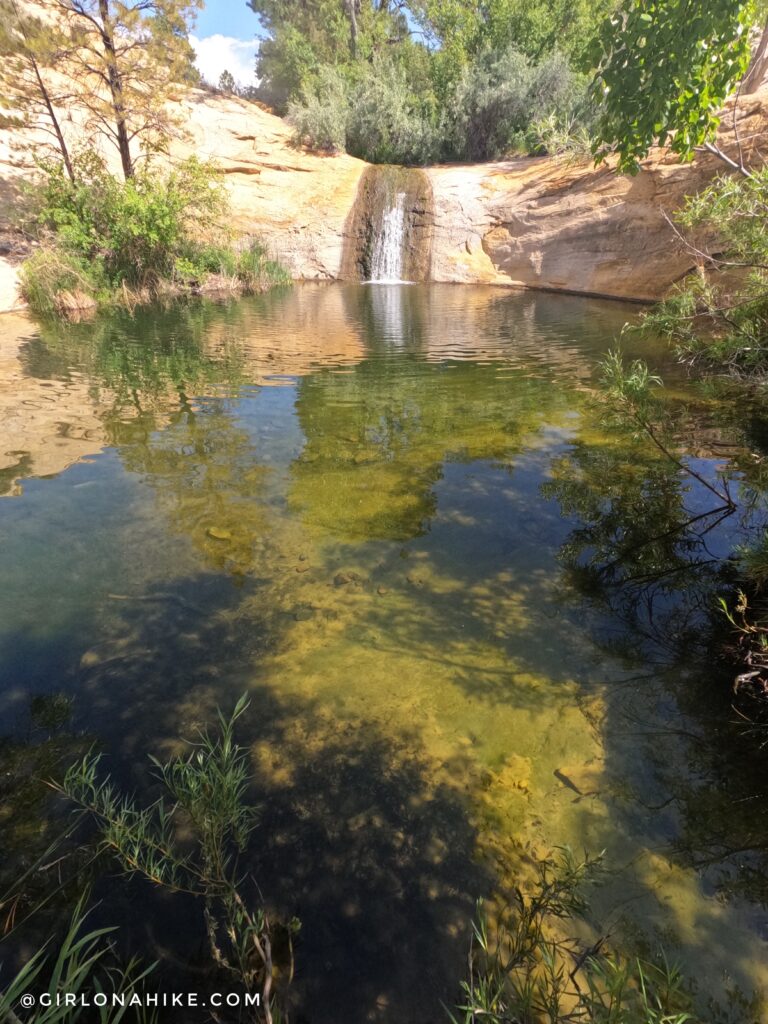 The second upper water hole is perfect for cliff jumping!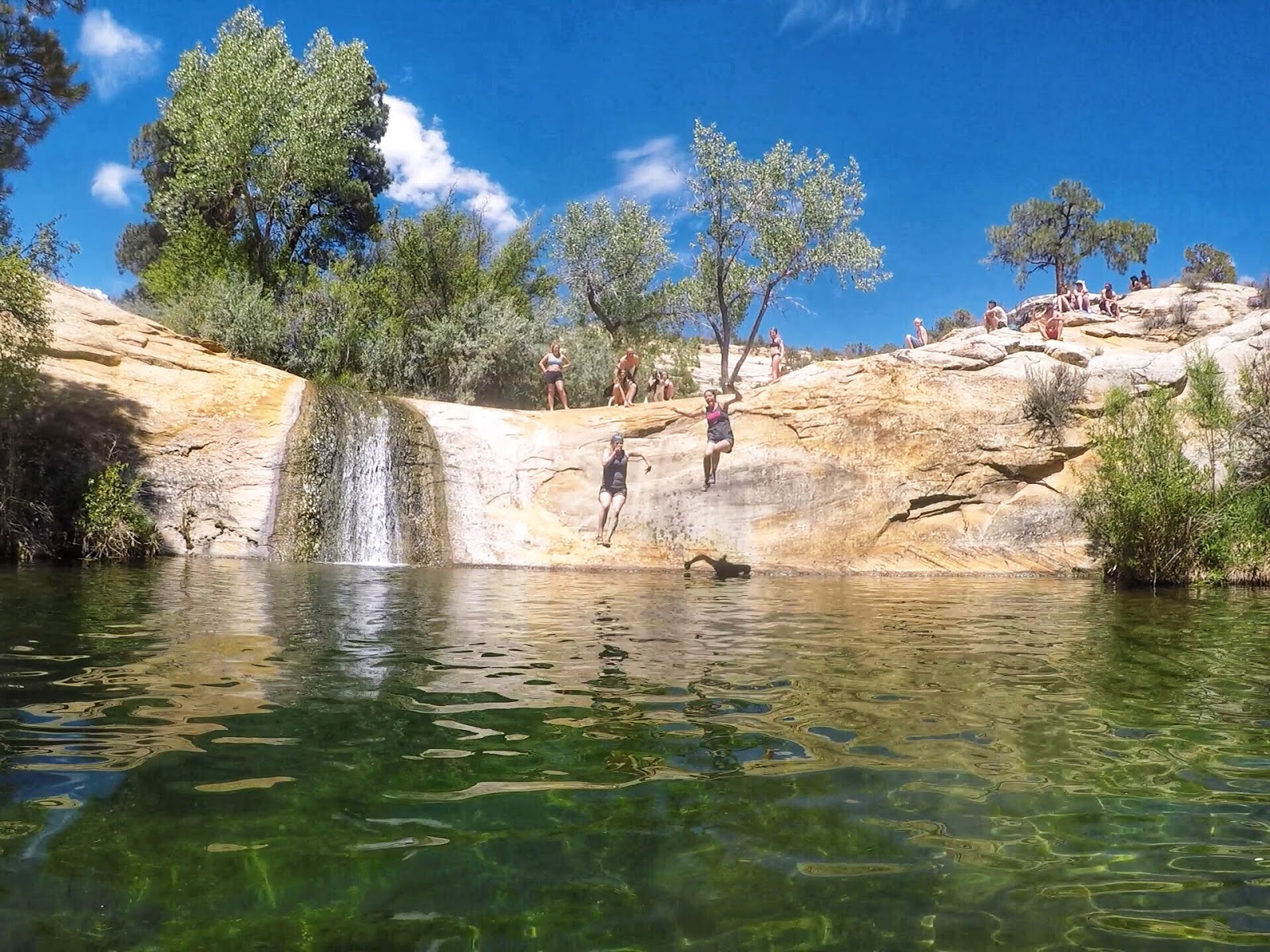 On hot summer days this spot can be really crowded.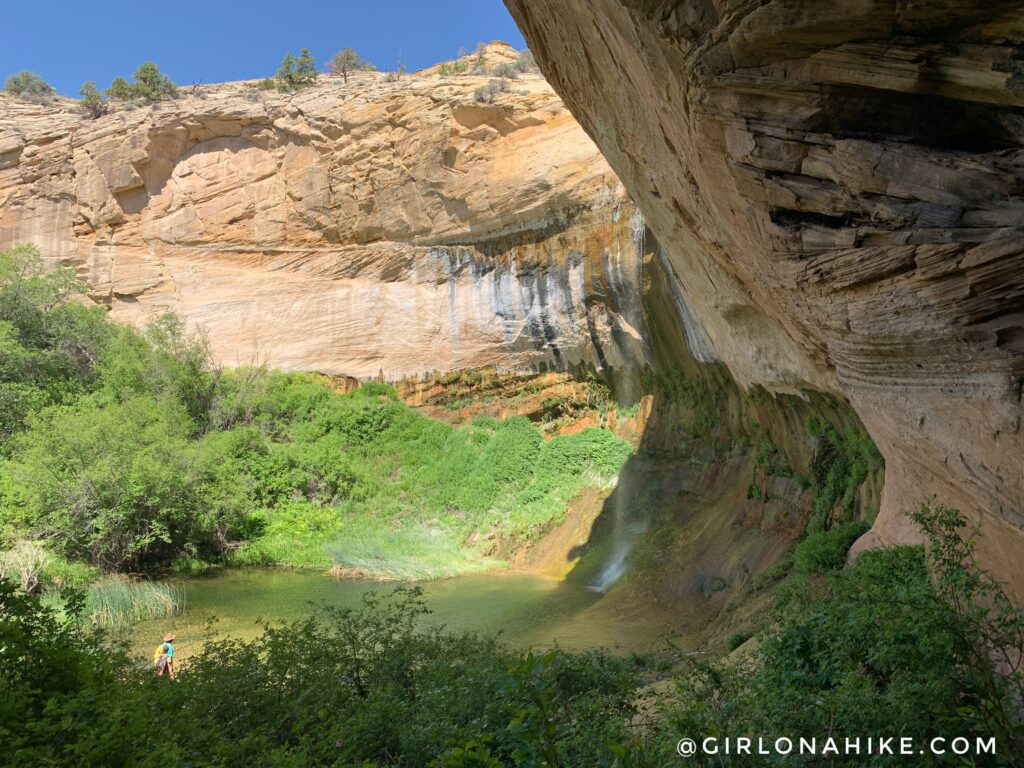 \After you are done swimming at the top, head down to the base of the falls.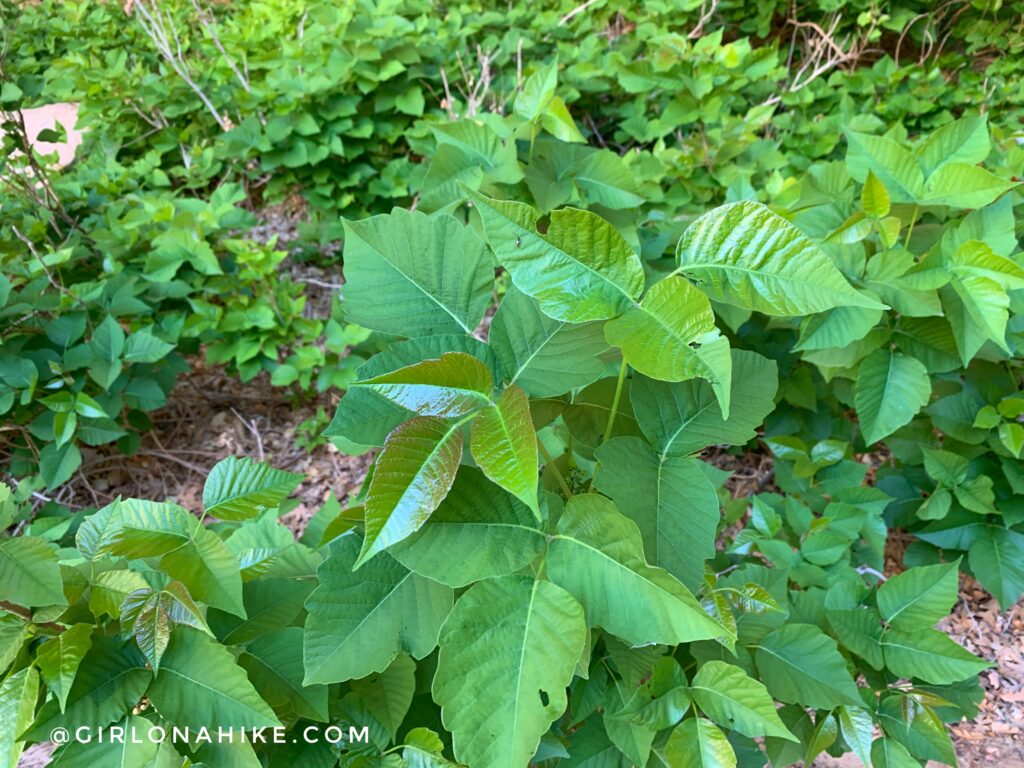 Under this alcove was a ton of poison ivy – be careful! Don't let the dogs touch it either because it will rub off on you.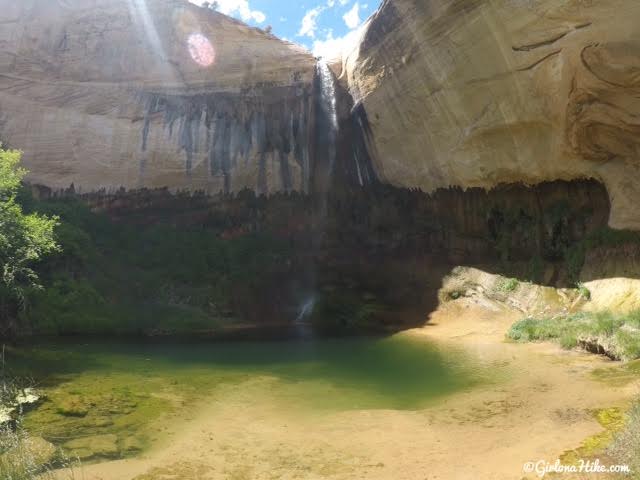 Upper Calf Creek Falls is an 88 ft waterfall.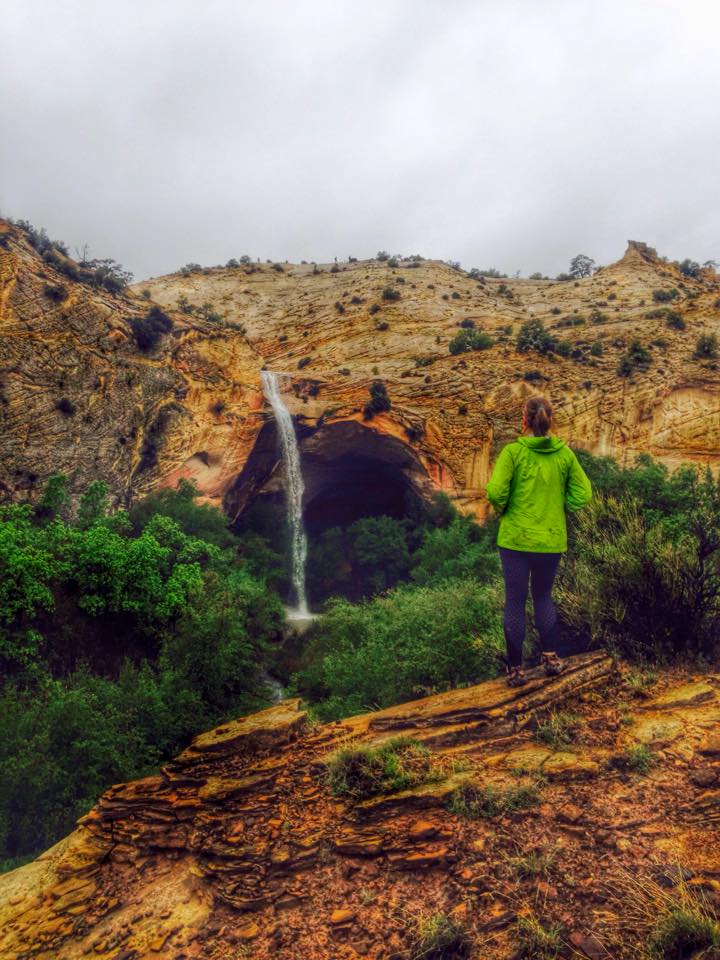 The first time I hiked to Upper Calf Creek Falls was Memorial Day weekend in 2015 right after a big rainstorm (you can see my photo of Lower Creek Falls raging here). There was so much rain in the area that a second waterfall formed just to the left of the main Upper falls. Look how green everything looked! The temperatures were also much cooler in the 50Fs.
Trail Map
My track via Gaia GPS – the best tracking app! Get your app here for a discount.
Nearby Hike
Singletree Falls, Boulder Mountain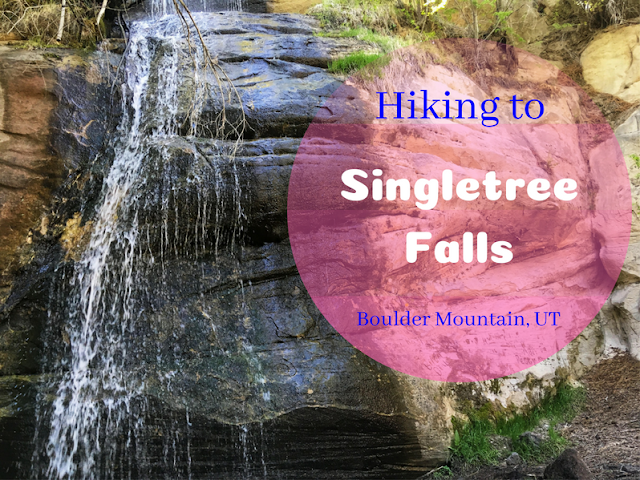 Save me on Pinterest!