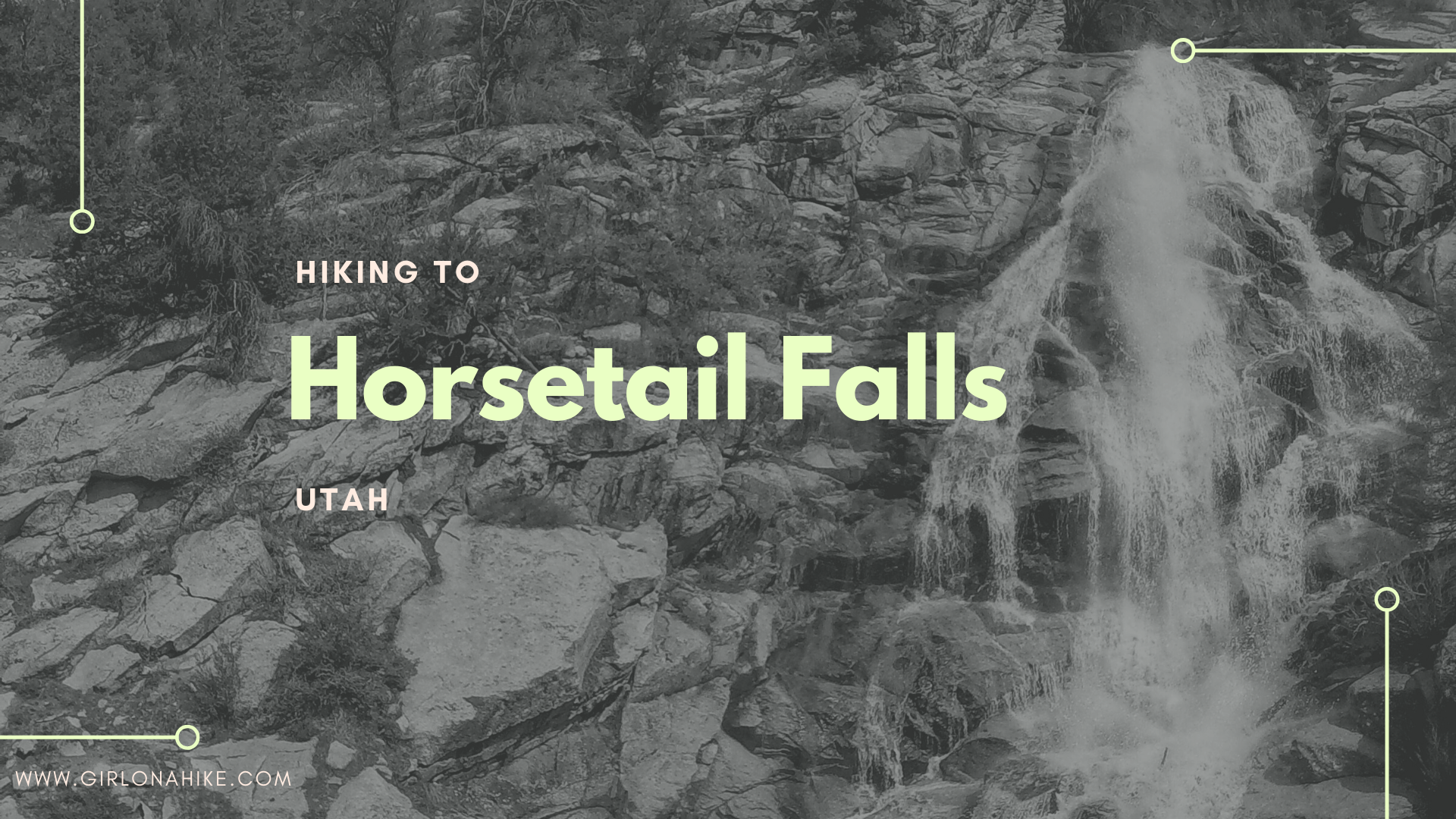 Hiking to Horsetail Falls, Utah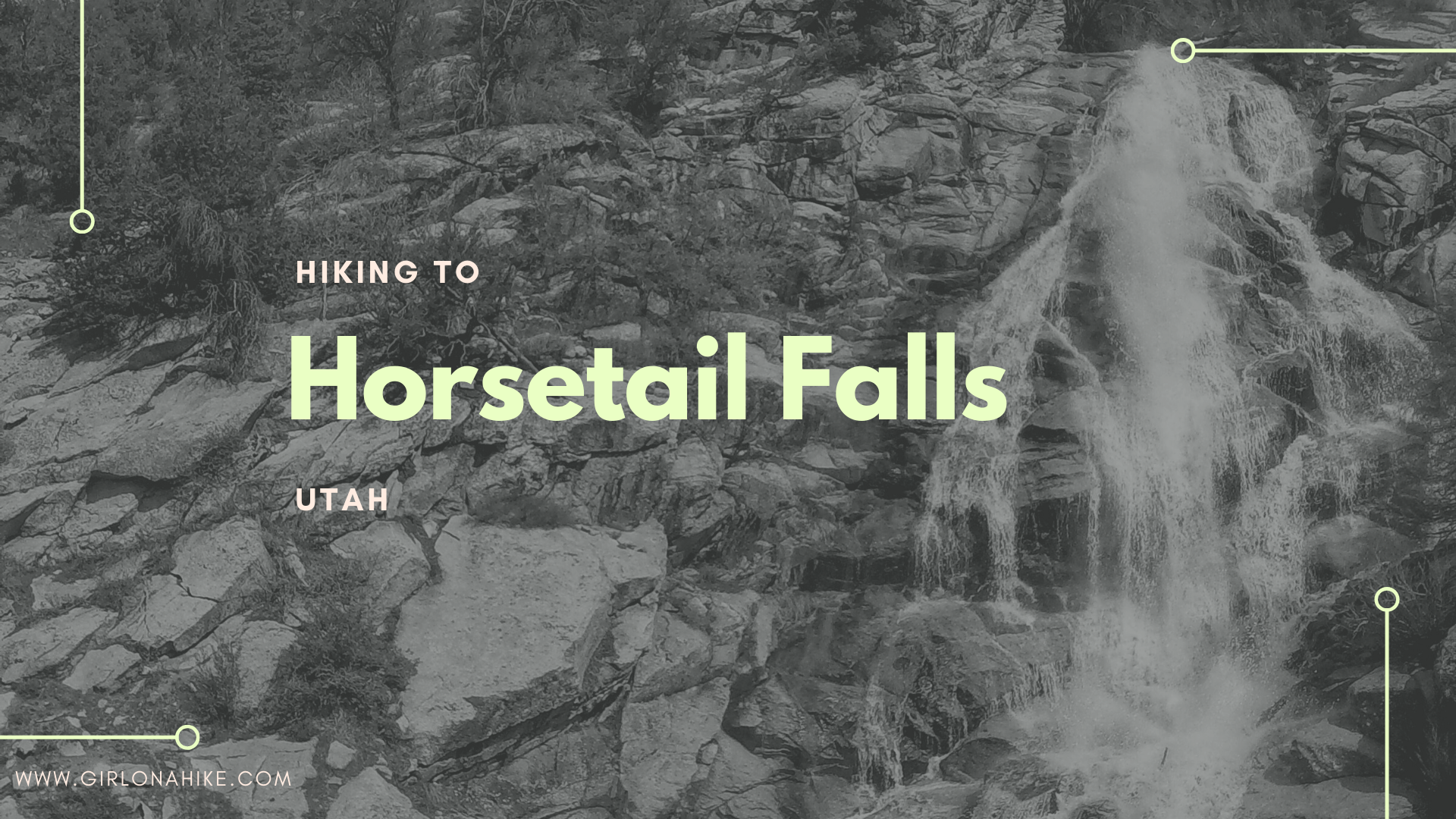 Horsetail Falls is one of my favorite hikes to do with the dogs year-round! This waterfall is 100 ft high and located near Alpine, Utah.
About
The trail is mostly shaded, yet rocky. Be prepared for a good workout, as this trail climbs 1,700 ft in just 2.2 miles. Be advised that horses frequently use this trail, so it's a good idea to have a leash handy. There are two stream crossings that have water year-round. You can hike to both the top and base of the falls.
Horsetail Falls is super crowded on weekends, so get there early to grab a parking spot. You will get a ticket for parking along the road. This hike is safe and beautiful year-round!
Directions
 From I-15, take exit 289 for 138th South/Bangeter, and head East past Harmon's grocery store. Stay on Bangeter up the hill as it turns into Traverse Ridge Rd. At the first stop sign near the top of the hill, turn left onto Suncrest Drive, and drive down the other side of "Point of The Mountain" as the locals call it. Turn left on W 118th N, and drive past the LDS church. Turn Right on W 200th N. At the 2nd stop sign, turn left onto Grove Drive.
You will drive through a small neighborhood, and the speed limit is 25 mph, then around a corner it will be 5 mph. When you come to a T, turn right, and follow the road up, past the Rodeo Grounds sign, and you'll see the Dry Canyon TH sign. Pull into the large parking lot. I would say that 30 cars can fit here. I like driving this way better than taking Hwy 92, because it's more scenic and it's the same drive time.
Trail Info
Distance: 4.5 miles RT
Elevation gain: 1700 ft
Time: 3-4 hours
Dog friendly? Yes, off leash
Kid Friendly? Yes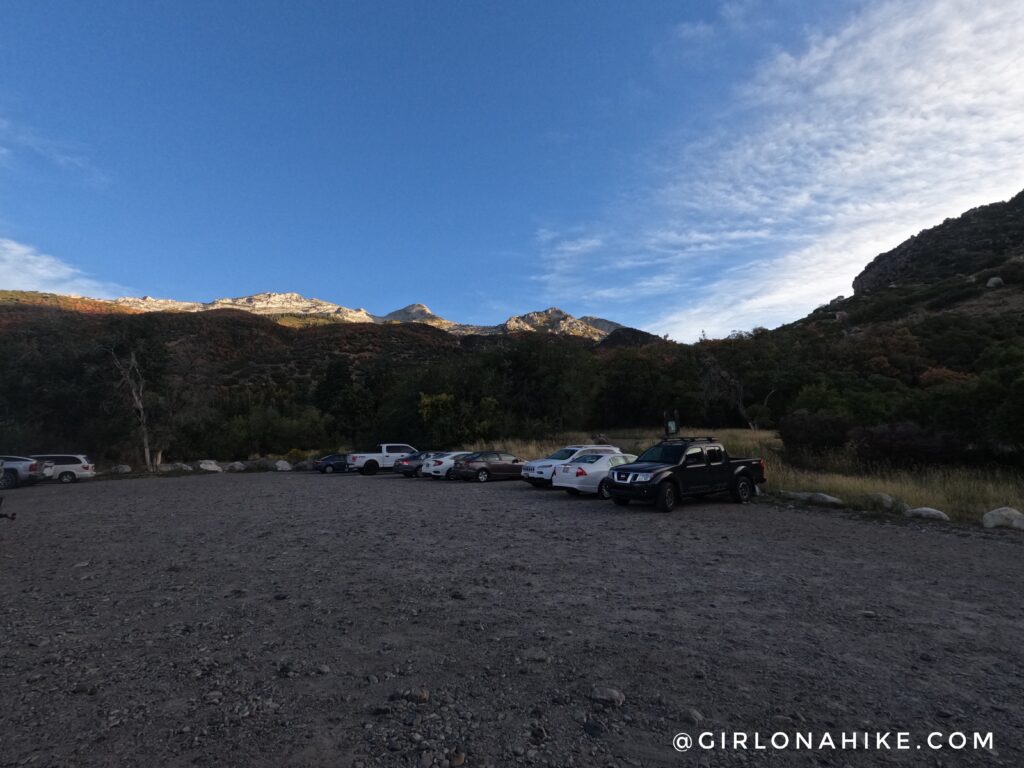 This is what the parking area and TH look like.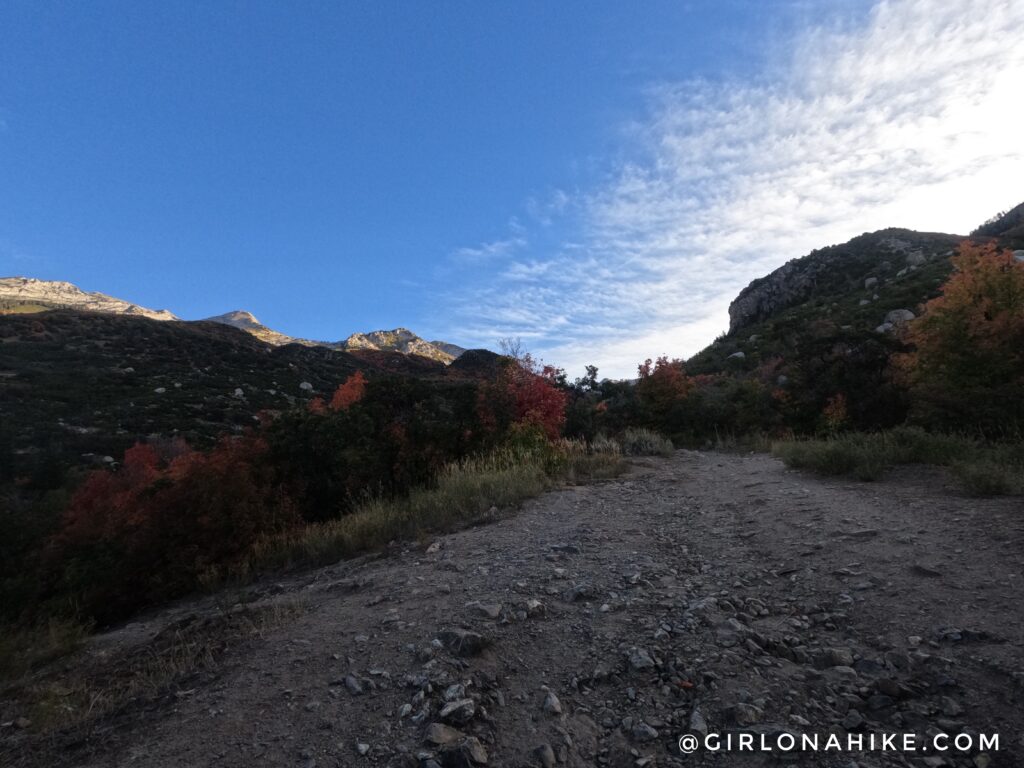 The first part of the trail will be open, with no shade. You will hear the river down to the left. You can actually walk down to it, following the small trail off to the left. The area by the river is a popular backpacking spot for boyscouts and those looking for a quick, over-nighter.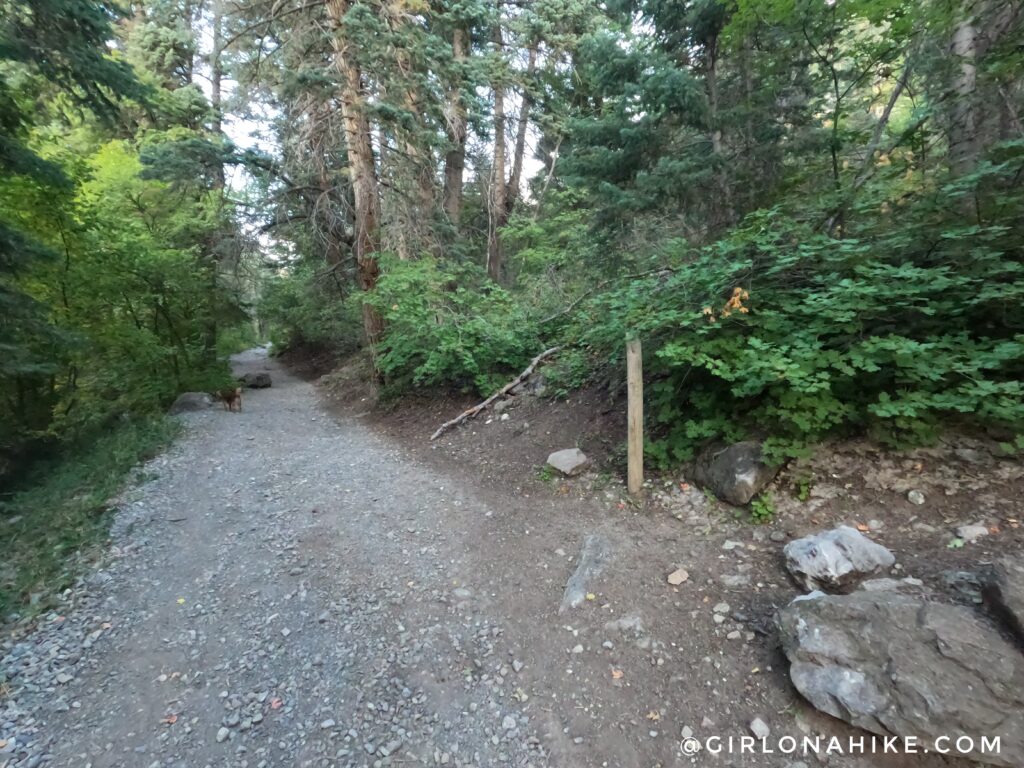 At 0.4 miles you will see an unsigned trail split to the right – stay straight.
15 minutes into the hike, you will now be walking through a forested area. The trail is a steady incline.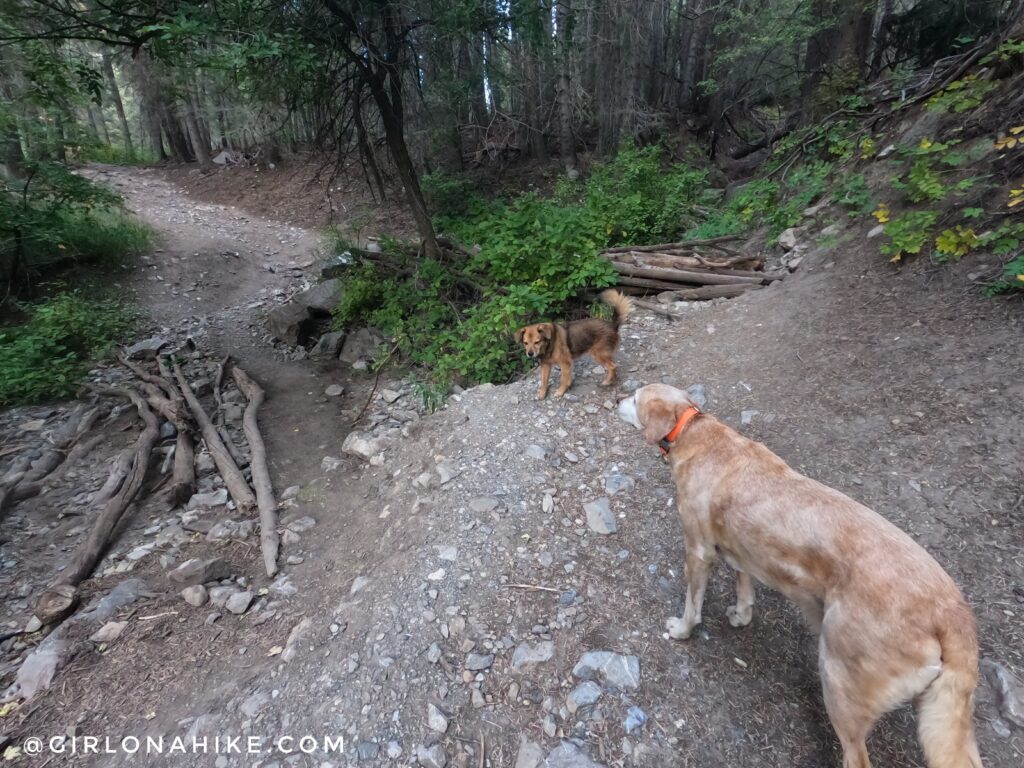 In Summer and fall, this is a dry crossing. However, in Spring it can be raging.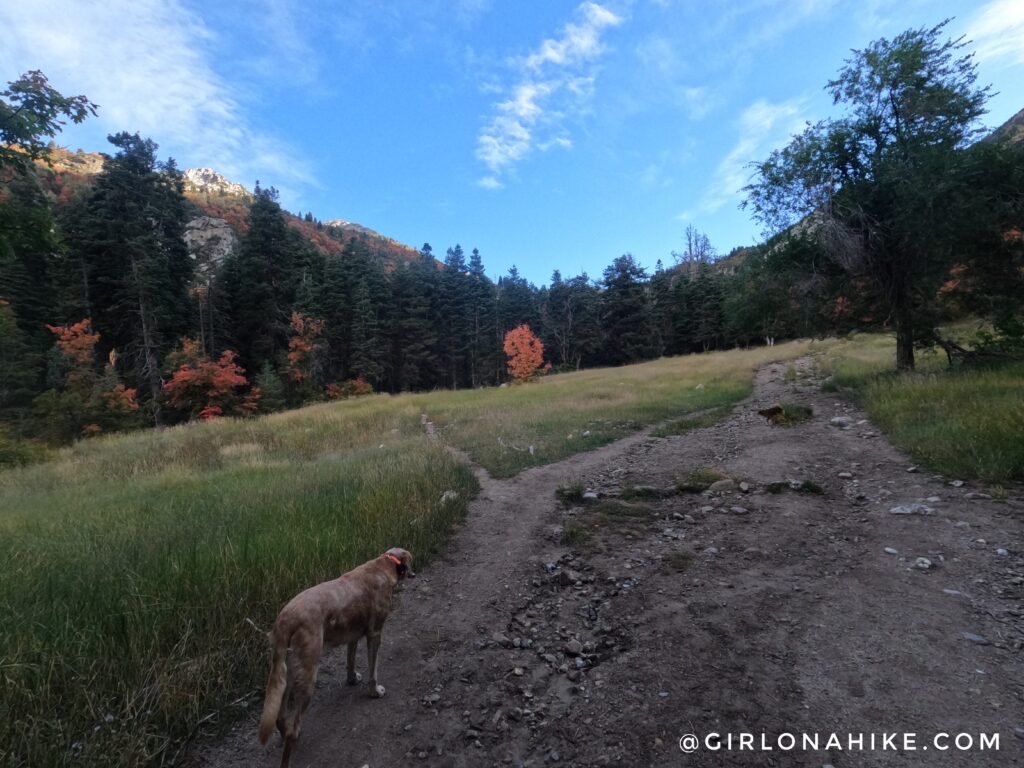 At 1.3 miles, you will reach Shingle Mill Flat, which is a nice forest meadow popular, again, for Boy Scouts. When it isn't populated with people, you will often see wildlife running about. Near the upper part of the meadow the trail will split, but they merge quickly. A few times I have hiked here, I have seen people put sticks blocking the right path, encouraging hikers to stay left. My guess is the Forest Service is trying to let that section have some time for regrowth.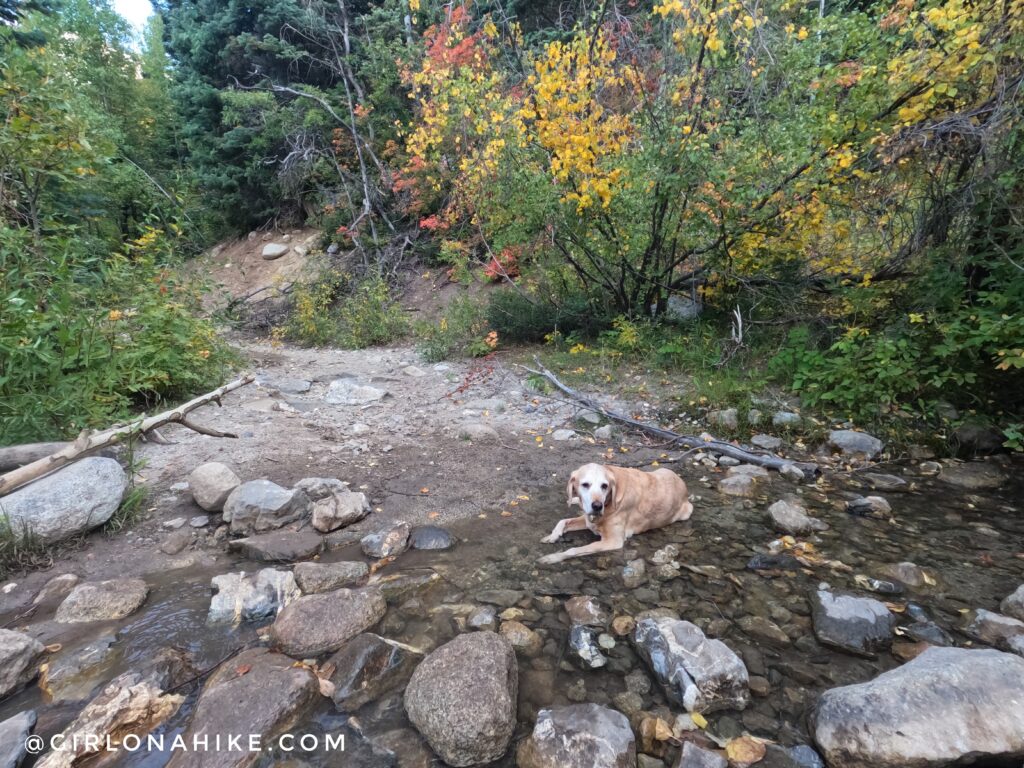 Cross the first small stream.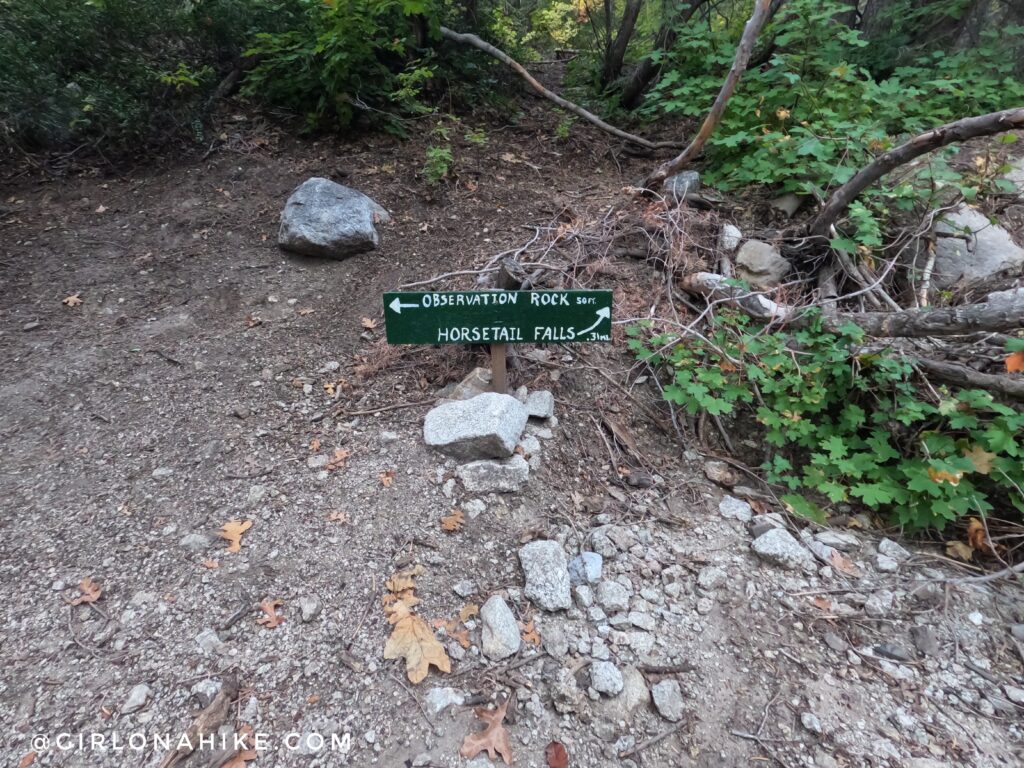 Around the corner from the first stream crossing you can turn right and will get a nice overlook of the canyon, and can finally see Horsetail Falls. They look small here, but wait until you get to the base of them! Or skip that and go straight.
At the Horsetail Falls Overlook – can you spot the Falls from here?! Keep following this trail to connect back to the main one.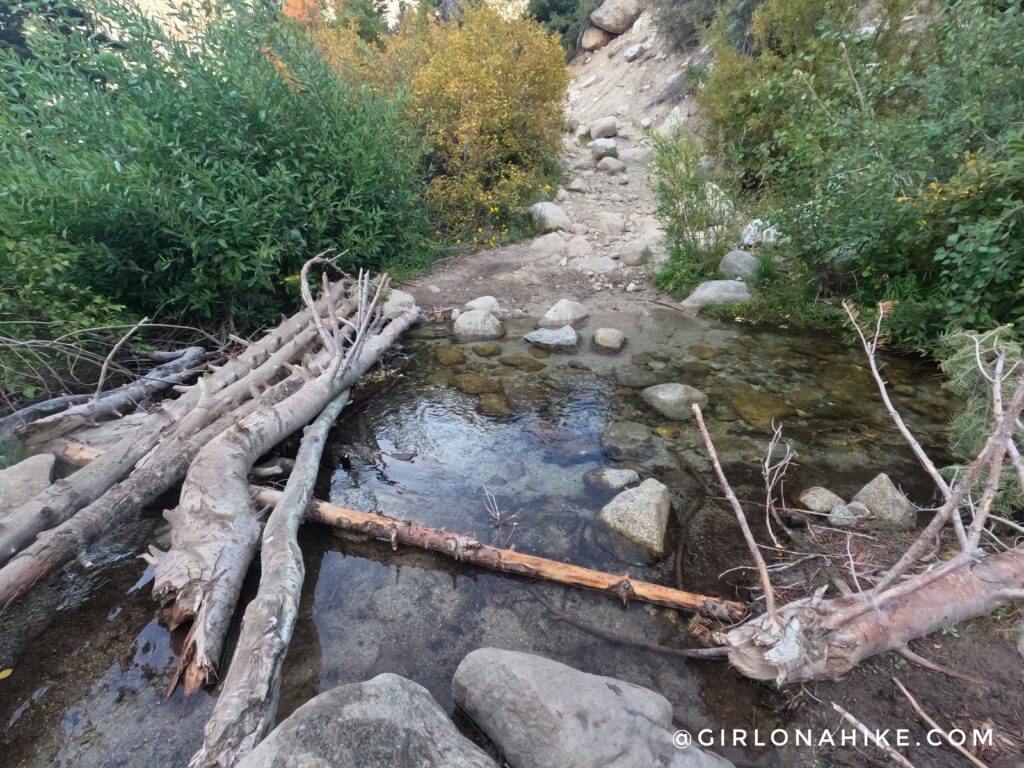 Cross the 2nd stream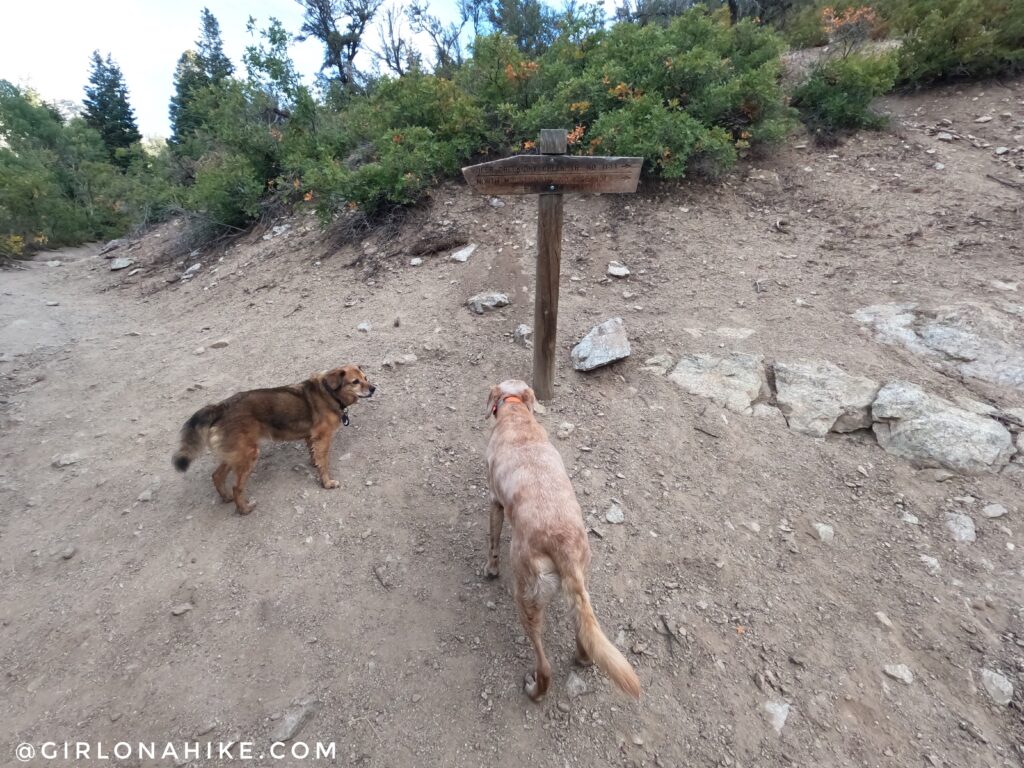 Just after the 2nd stream, you will come to a fork and a trail split sign. Stay left.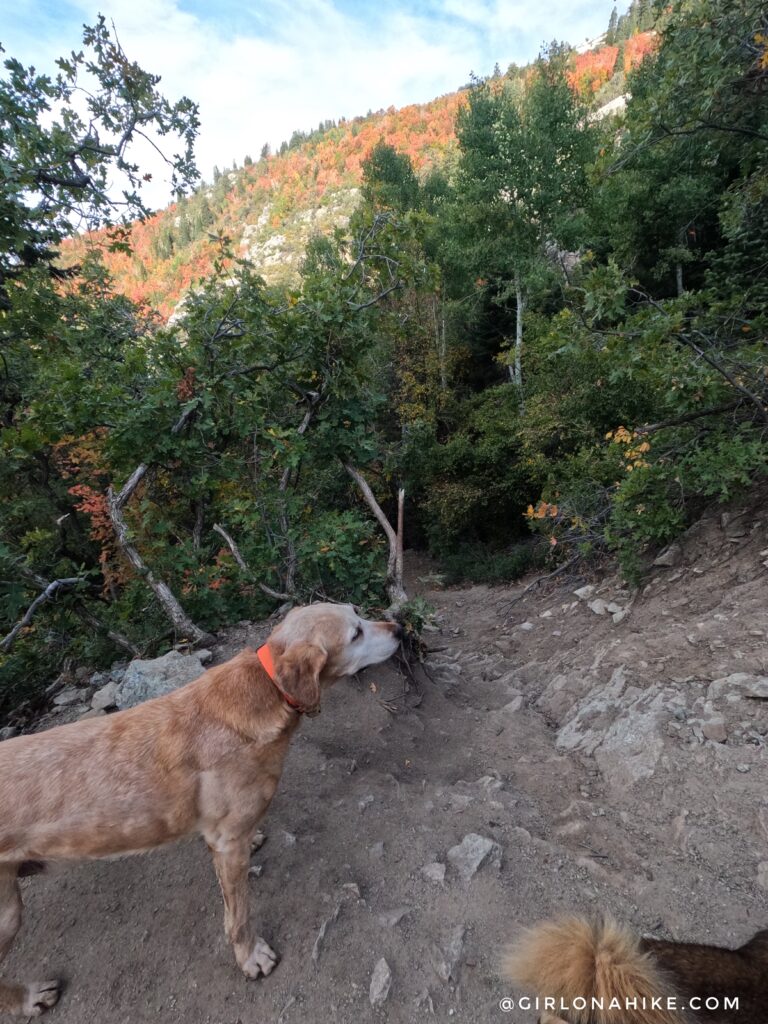 To get to the base of the falls, you actually need to get off trail. The best point to access this is about 20 ft from the trail split sign. It will be very noticeable – there is a rock, and several bushes that have been cleared from others hiking the same way. It is steep for only 10-15 ft.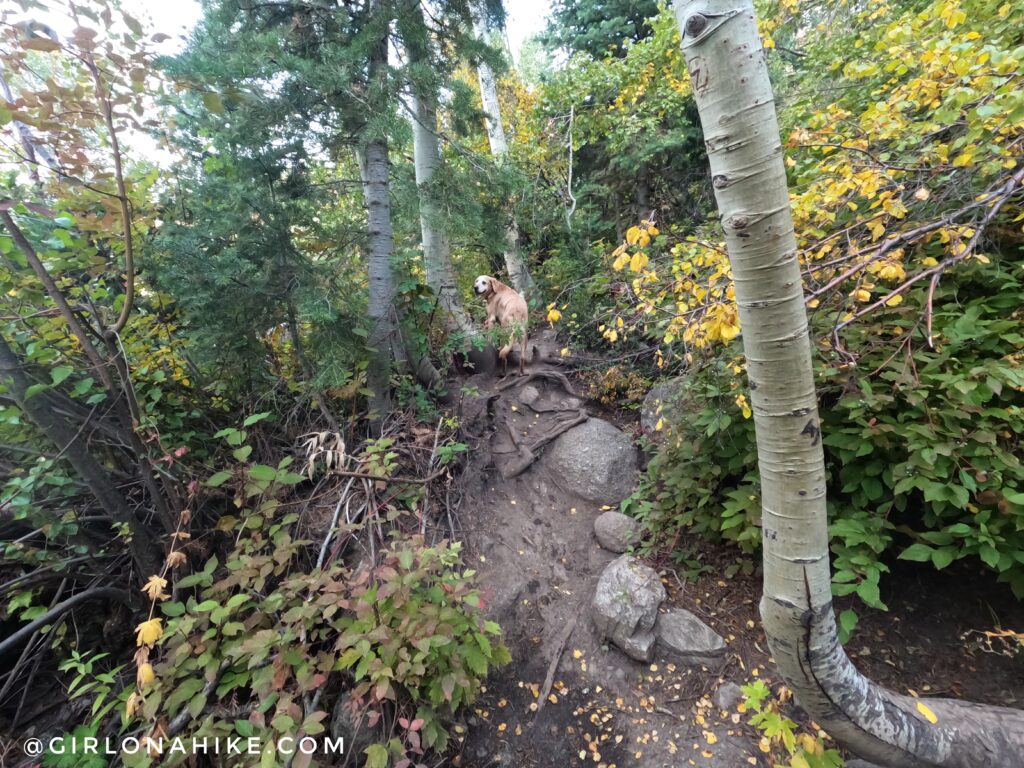 After you get down the steep part, you will then cross through a very swampy/muddy area, with low hanging branches. Watch your footing and face, as you follow the small trail. It will open up very quickly, so don't let this nasty section make you turn around. Once it opens, you will hear the rush of water as the trail turns a corner and leads you to the base of the falls.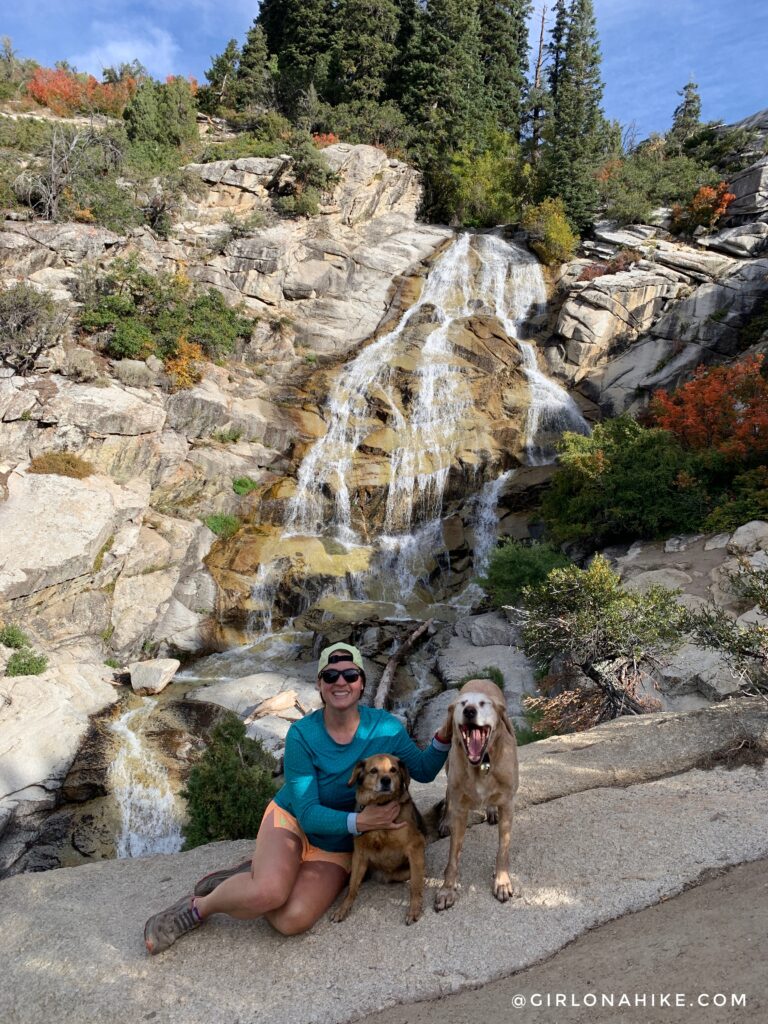 At Horsetail Falls! You can actually hike up to the top of the falls from here. Be careful where you step – there are several drop offs down to the falls. A few people have even died here, and if you explore these rocks, you will find an old plaque of a boy who died here. This is one area you will want kids to stay close by. These rocks near the falls are slippery year-round, so again, be careful.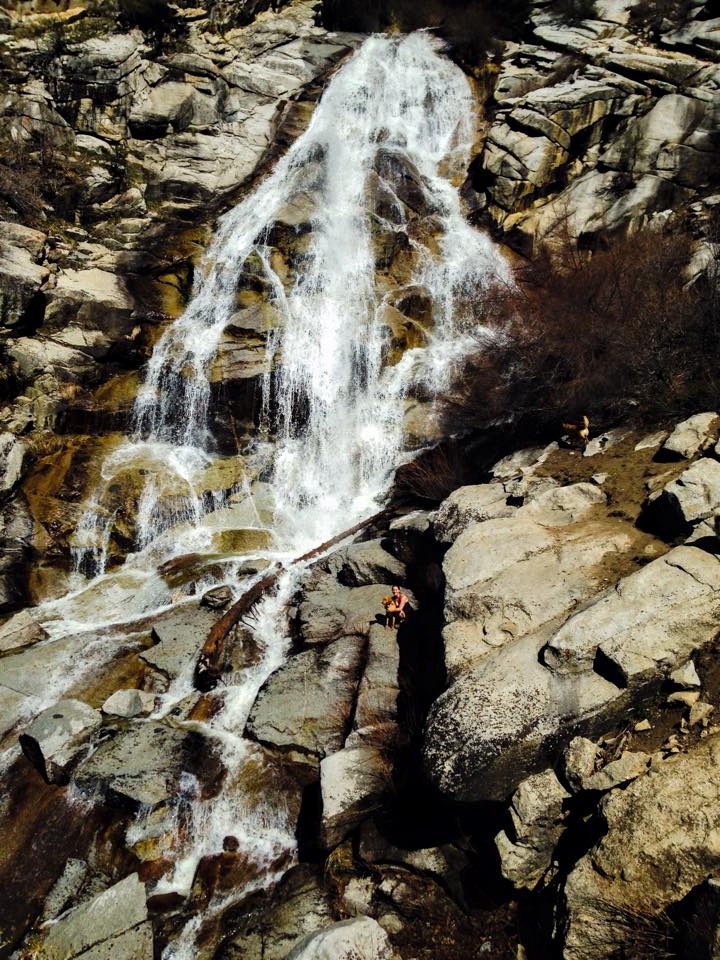 Can you find me? This shows how big Horsetail Falls really is.
2017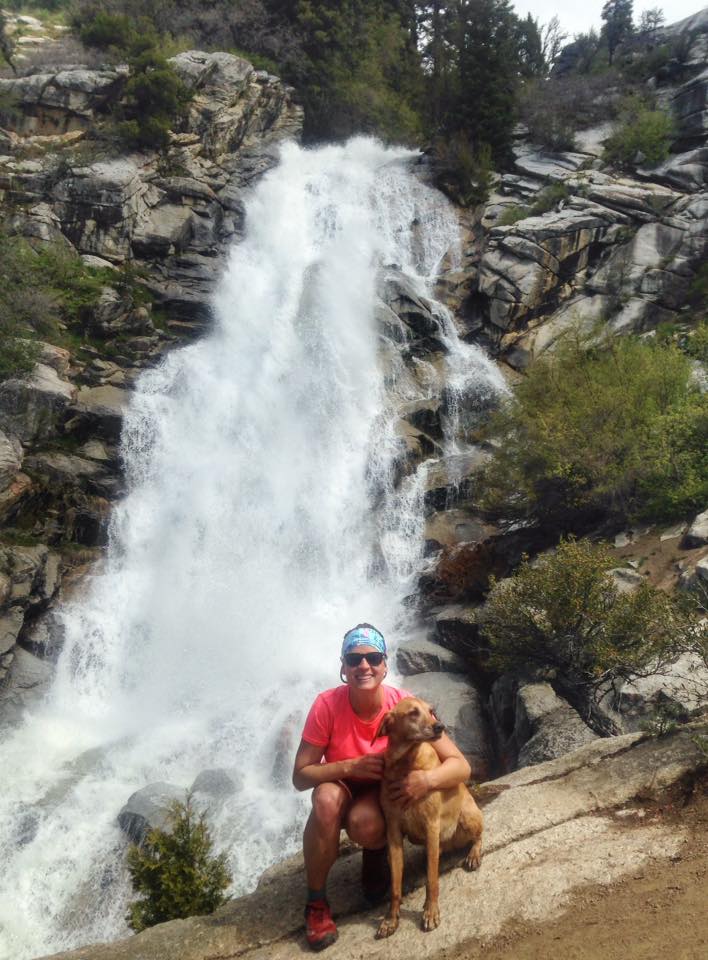 May 2017 was the highest level of water I have ever seen at Horsetail Falls – it was raging! The trail up was often turned into a stream as well.
2022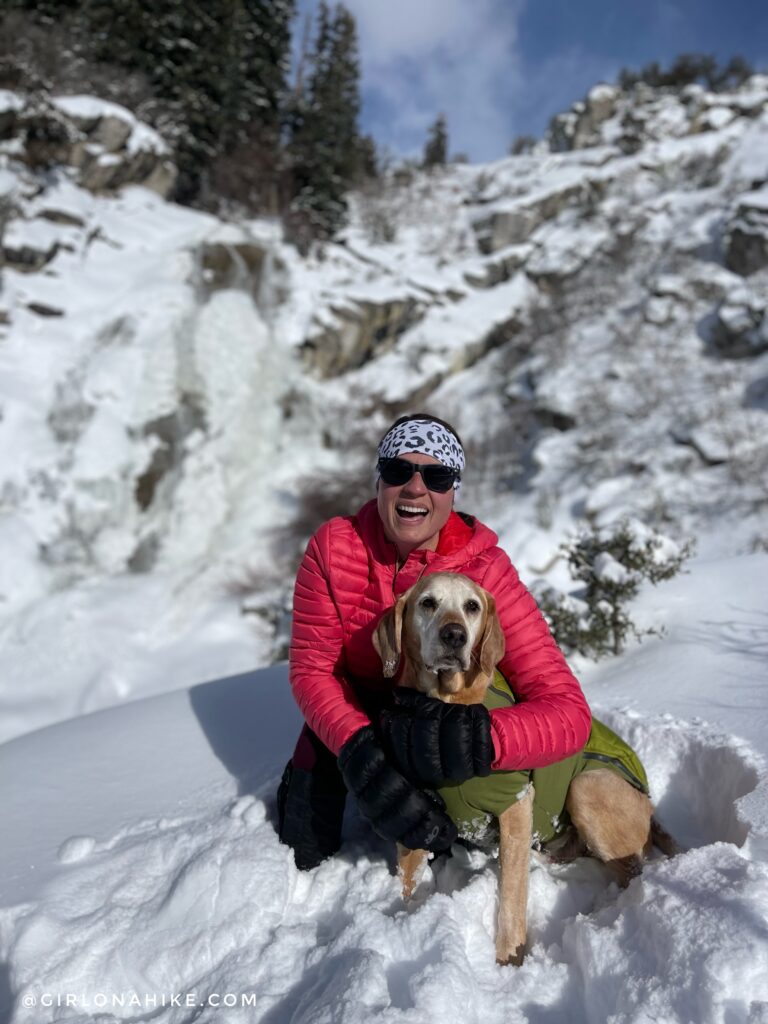 We love this hike in Winter too!
Trail Map
 Here is a route overview, looking East.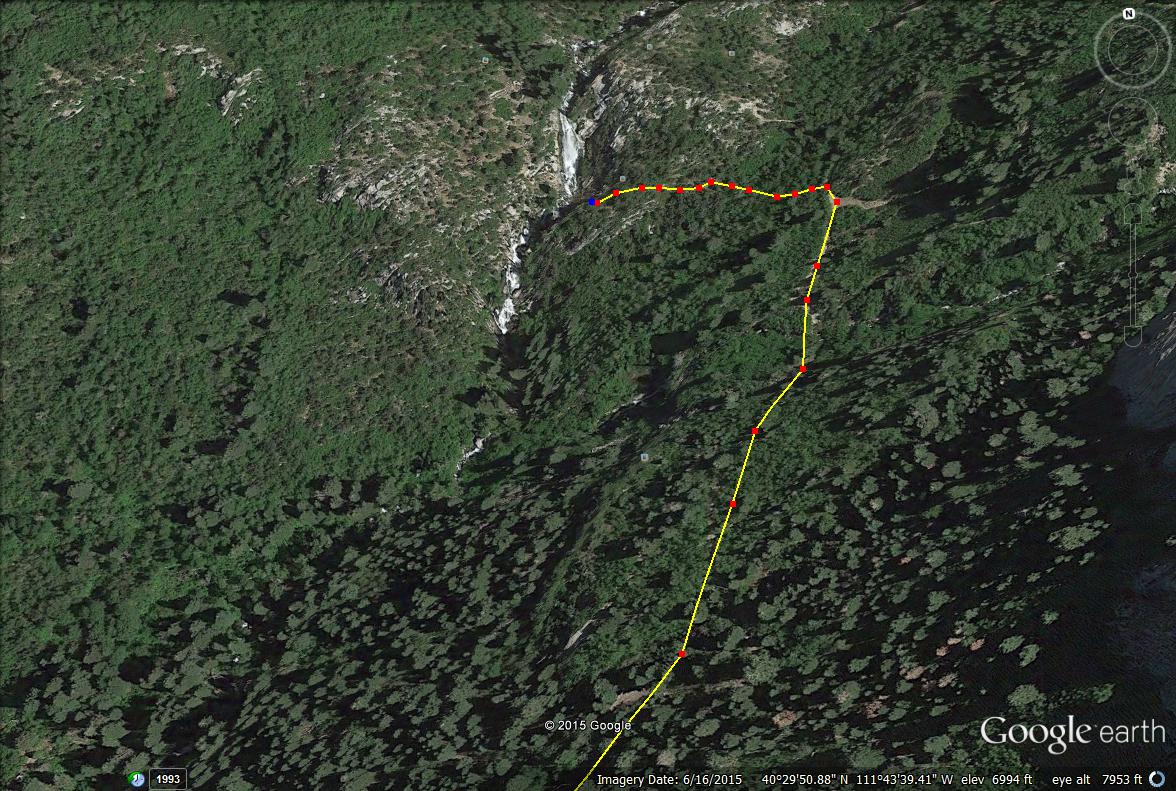 A closer view of where the trail comes to a T, and where you need to get off the trail and do a little bush whacking to get to the base of the falls.
Recommended Hike
Best Dog Friendly Waterfall Hikes in Utah!

Save me on Pinterest!