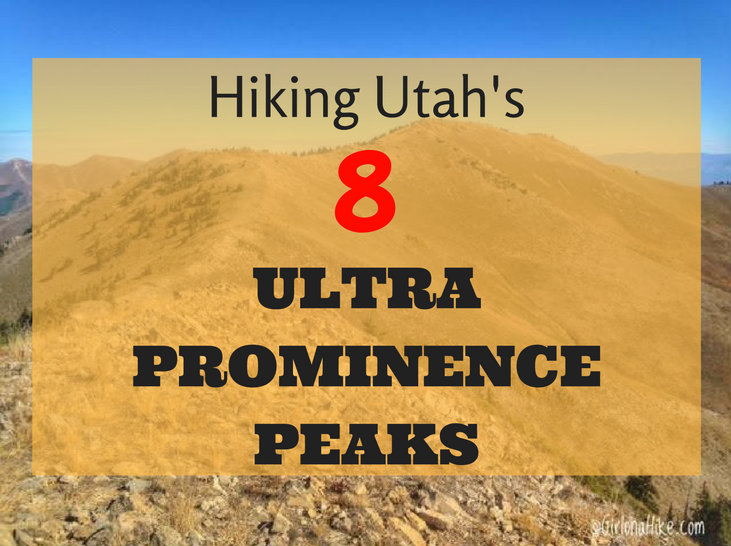 Hiking Utah's 8 Ultra Prominence Peaks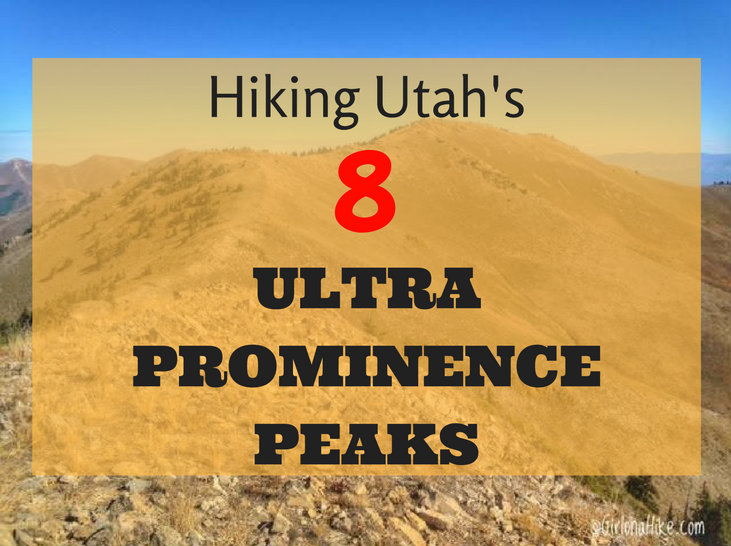 Hiking Utah's Ultra Prominence Peaks is not for the average hiker – many of these peaks require hiking off trail, very early morning starts (sometimes 3am), route finding, long days, crossing exposed ridge lines, extremely steep and rugged terrain, and sometimes a river crossing. In addition to these "fun" circumstances, I've also dealt with bad sun burns, running out of food, running out of water, reading the map wrong, forgetting socks, starting out too late in the day, ending after dark, getting annoyed by people I'm hiking with, and as the movies say, have experienced blood, sweat, and tears. So why do I keep doing it? What is the draw for people to complete Ultra Prominent Peaks?
About

First, let's get the definitions out of the way. Prominence allows mountains to be measured on a level playing field – it measured how far a mountain rises above the lowest contour that it encircles, and no higher peak. The lowest contour defines the peaks' key saddle. Prominence is the elevation difference between a peaks' key saddle and the summit. The highest prominent peak in the US is Mt. Rainer, which a prominence of 13, 210 ft! Now, remember that is not the elevation at the summit, that is the difference gained by hiking from the lowest point to the peak. In comparison, Kings Peak, the highest point in Utah, has the most prominence in Utah at 6,438 ft. What makes a peak an Ultra Prominent Peak, is having more than 5,000 ft of prominence. Utah is home to 8 "Ultras", for short. In the United States there are

58 Ultras

, and around the world, 1,515 Ultra Peaks have been discovered.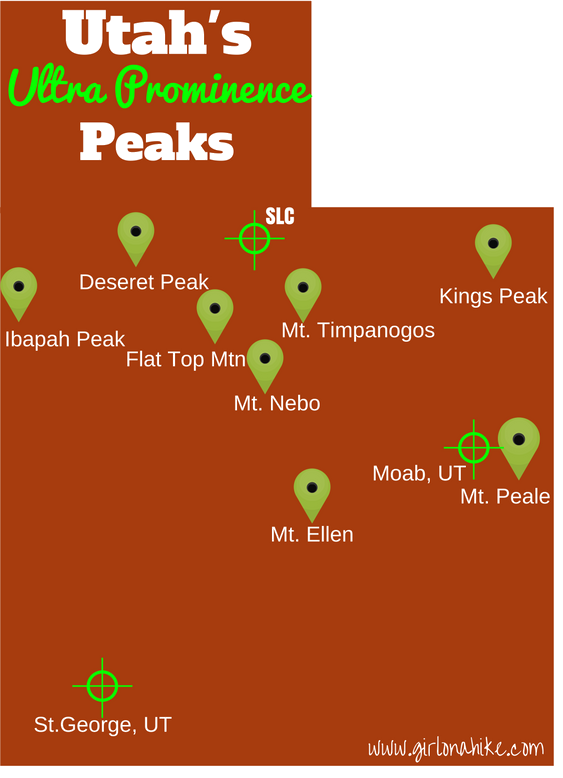 When I began hiking to peaks, I didn't make it a goal to complete all the Ultras. I just wanted to hike all day, get to a high point, and be able to say, "See that peak? I've been to the top." It was also a great way to spend time with Charlie and my friends outside. It wasn't until earlier this year when I hiked Mt. Peale, that one of my friends said, "Wow, you are so close to finishing all the Utah Ultras now!" And I said, well what ARE all the Ultras? He started naming them, and sure enough, I only had two more to go until I completed the list. From that point on, I knew I had to finish by the end of 2016. My very first Ultra was Deseret Peak, then shortly after, Kings Peak back in 2014. Each Utah Ultra Prominence Peak has a short description below, as well as a link for each individual peak, for those looking for a guide.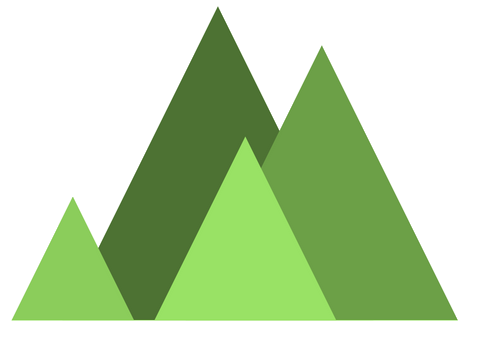 To answer the question of why…why do I keep climbing these big peaks that aren't always the most pleasant experience? Why do I put myself through the long days, long hours of non-stop hiking, and keep pushing myself to go further? Go higher?

Because it's what I do, who I am, what I love, what I am passionate about, what makes me excited to wake up every day, what allows me to be outdoors, and what makes me feel accomplished.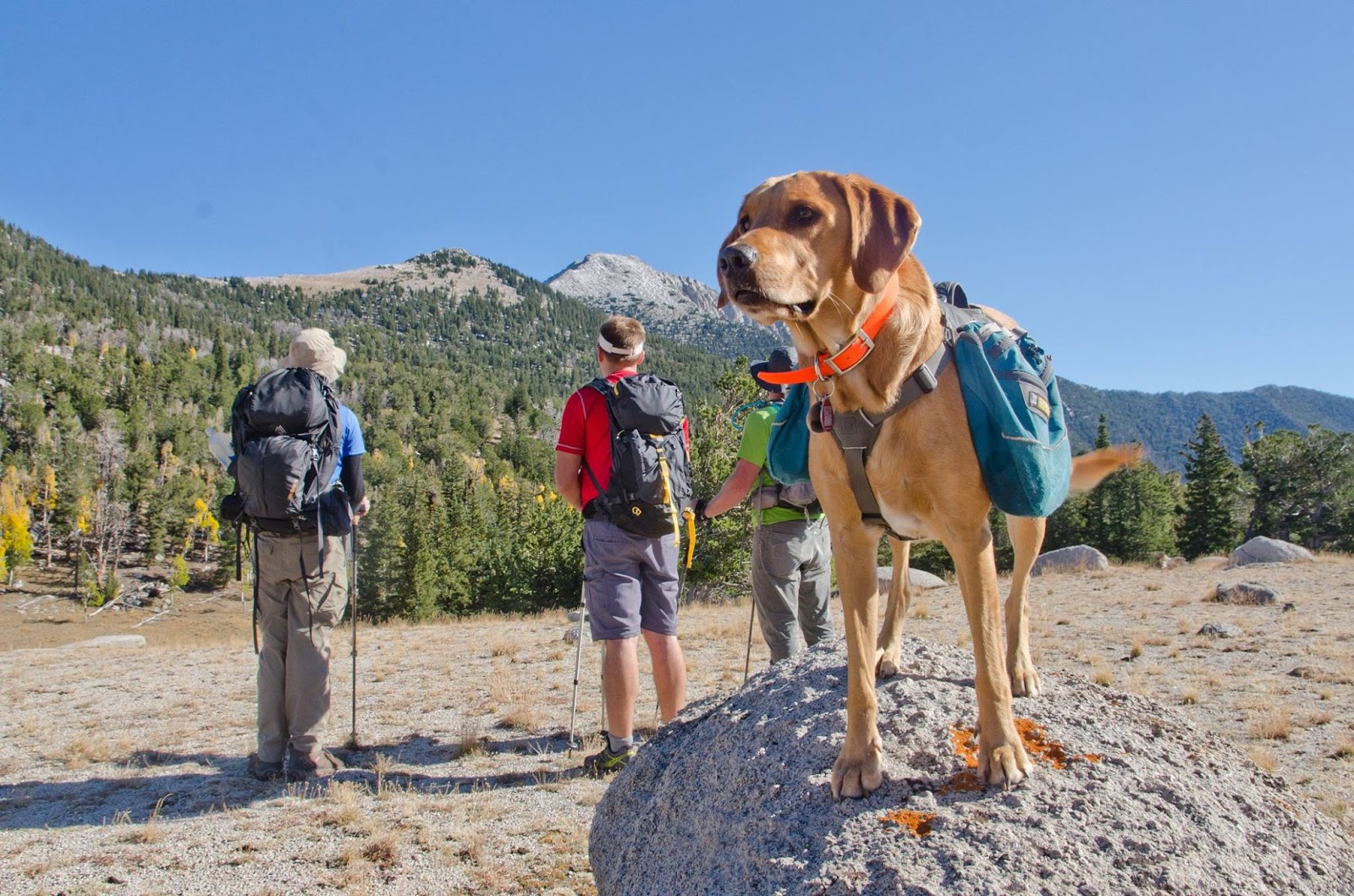 For those wondering, Charlie, my Golden Lab, has summited 7 out of 8 Ultra's with me. He says his favorite part about bagging peaks is sniffing out new trails, pooping new places, running around off leash in the backcountry, eating snacks that fall on the trail, getting people to throw sticks for him, and being Top Doggie in the outdoor community.

The 8 Utah Ultra Prominence Peaks
In order of Prominence…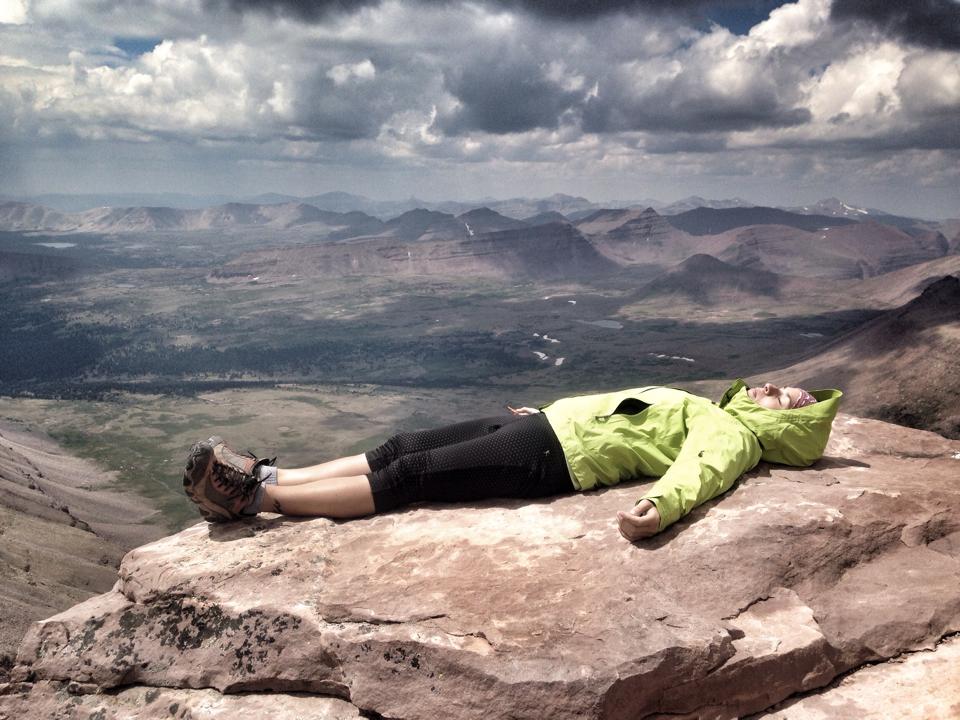 1. Kings Peak
Elevation: 13,528 ft
Prominence: 6,348 ft

Kings Peak, located in the Eastern Uinta Mountains, will require a minimum 1 night backpack for most hikers. Some people can do it in one day, but I don't recommend rushing the experience. Getting to the summit is 15 miles one way, and the trail gains roughly 4,100 ft via the Henry's Fork Trailhead. While I don't have a link to Kings Peak since I summited before I started blogging, I recommend you check out 

Road Trip Ryan

for his guide. He has some amazing photos and a very detailed description of his route.

I also have a little story about my adventure to Kings Peak. This was the first time I had EVER gotten elevation sickness. I didn't even know what it really was, but once you get it, you know. We camped near a major trail split about 10 miles in, so I had one night to acclimate. The next day I was feeling great until the last mile. I started to fall far behind my friends. I also felt extremely sick, like I had to puke, but I knew there was nothing that would come up. So I just kept pushing, but very slowly. I started to feel weak, and my legs started to drag and feel heavy. As I made the last few steps up, a few guys where like, "Hey! You ok?!" I said yeah, I just need to sit down. They replied, "You don't look so good." I said, I know. Haha. So for the next hour on the summit all I could do was lay down on this nice, warm rock and close my eyes. After that I learned how to

prevent Elevation (or Altitude) Sickness

. Good thing I figured that out at the start of my Ultra journey!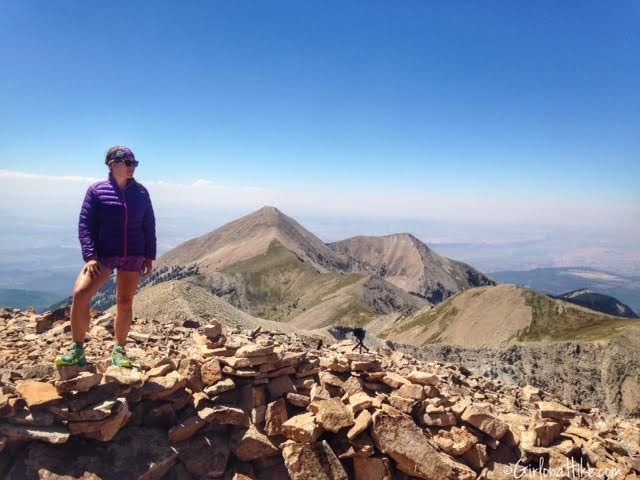 Elevation: 12,721 ft
Prominence: 6,161 ft
Mt. Peale is the highest peak in the LaSal Mountains right outside of Moab, UT. The stark contrast of this tall white-ish peak and the red desert valley is just something you can't find anywhere else. The LaSal Mountains sit on the Colorado Plateau, near the famous Arches National Park. However, due to their height, the LaSals are heavily forested and usually snow-capped until early Summer. Because of this, the timing of summiting Mt. Peale is short lived – you basically have about 2 months to hike here (Late July through August, depending on snow). If you can fit it in, you won't be disappointed by this beautiful, massive peak.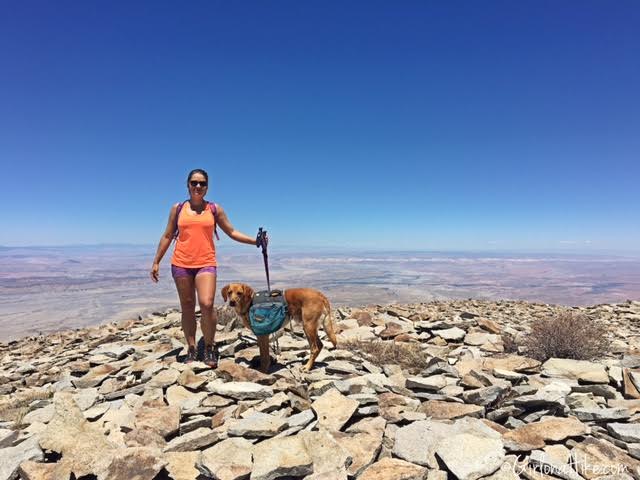 Elevation: 11,522 ft
Prominence: 5,842 ft
Mount Ellen & Mt. Ellen Peak are located in the Henry Mountains, about 1 hour south of Hanksville, UT. The Henry Mountains are an island of sort, as they are surrounded by three of Utah's National Parks – Capital Reef, Arches, and Canyonlands. Mount Ellen is a hulk of a mountain, composed of two distinct parts. The first is the North Ridge, which has the 3 highest summits in the Henry's. The second half, is the southern end of the Henry's, which is home to another big peak, Mt. Pennell.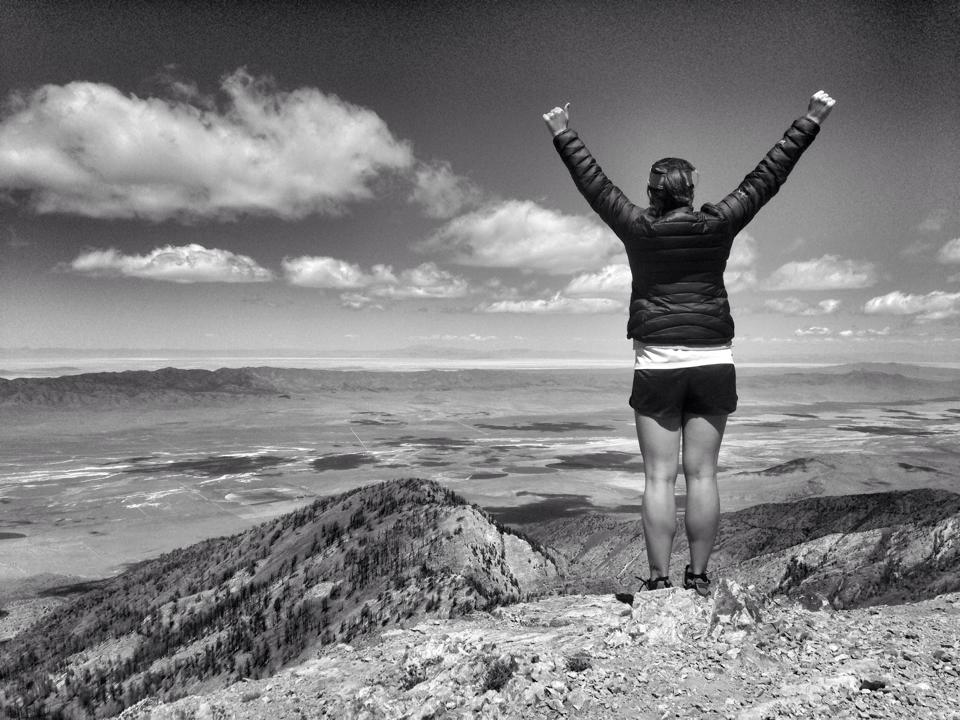 Elevation: 11,531 ft
Prominence: 5,811 ft

Deseret Peak is the highest point in the Stansbury Mountains just west of Grantsville, UT. It is a 9 mile loop that is best done in early summer, when some snow still exists. The snow melt creates little streams everywhere, supplying plenty of water if you bring your dog, and a good water source to filter from if you run out on your hike. Despite what many people thing, Deseret Peak is actually quite beautiful terrain, with a lush forest contrasting with some desert-like features. 
Elevation: 11,928 ft
Prominence: 5,488 ft
Mt.Nebo is the tallest peak in the Wasatch Mountains, at 11,929 ft. It beats out Mt. Timpanogos by about 200 ft, yet Timp is way more popular than Nebo. Why? Not sure. I've heard people proudly announce they've hiked Timp 10 times! And, I'm like "why?". Enough with my rant on Timp vs Nebo. Mt. Nebo is a worthy peak in itself for a few reasons: less people, awesome views, dog friendly, a really cool ridgeline leading to the summit, spectacular Fall colors, oh, and did I mention it's the tallest peak in the Wasatch?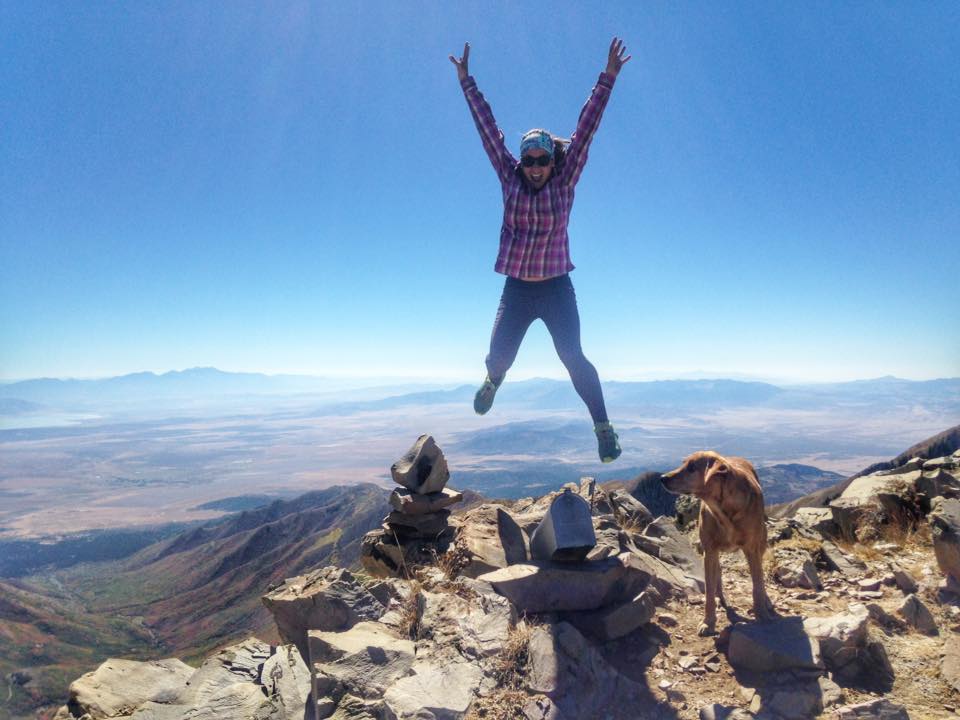 Elevation: 10,620 
Prominence: 5,370 ft
Flat Top Mountain is the highest peak in the Oquirrh Mountains (pronounced like "oaker") in Utah, which lies to the southwest of Salt Lake City. What makes Flat Top Mountain so awesome are the surrounding views of Utah Lake, Mt. Timpanogos and other peaks to the East, Salt Lake Valley, & the Mercur Mine. You'll also find solitude – we didn't see another person the entire day. Wildlife can be present, especially elk and moose. There are also no leash nor watershed laws, so dogs can hike here, and take in the enjoyment of being outside.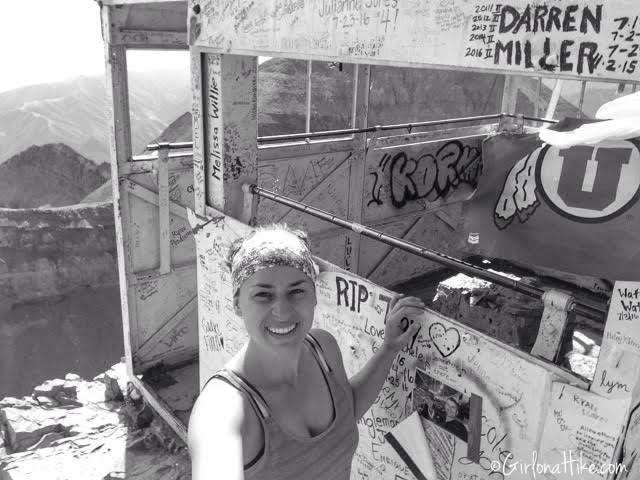 Elevation: 11,750 ft
Prominence: 5,269 ft
Hiking Mt. Timpanogos is one of the higher peaks in the Wasatch Front, coming in 2nd behind Mt. Nebo. Hiking Mt. Timpanogos is almost a rite of passage for many Utahans – once completed, many will openly offer up their experience, advice, and how many times they've summited. There are two main routes to Timp – the Timpooneke Trail and Aspen Grove Trail.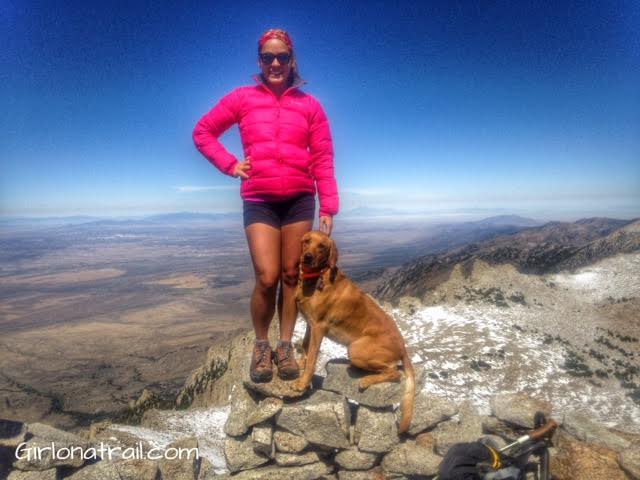 Elevation: 12,087 ft
Prominence: 5,229 ft
Ibapah Peak is the tallest point in the Deep Creek Mountains and Juab County, at 12,087 ft. Getting to to the trail head is a long drive, since it's about a 4 hour drive from SLC. The Deep Creeks are truly a unique place in the West Desert. The long distance from major population allows hikers to find solitude. The desert at the foot of the mountain is at an elevation of about 4,800 ft, giving the mountains an enormous vertical rise of 7,300 ft – greater than that of the famous Teton's in Wyoming.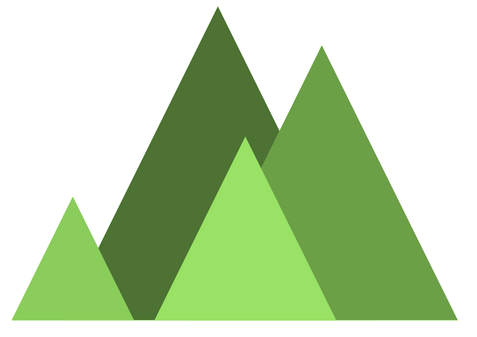 Whether you are a beginner or seasoned hiker, summiting all of Utah's Ultra Prominence Peaks can be a goal for anyone, and will take you to places in Utah you never thought you'd see. 
Also Read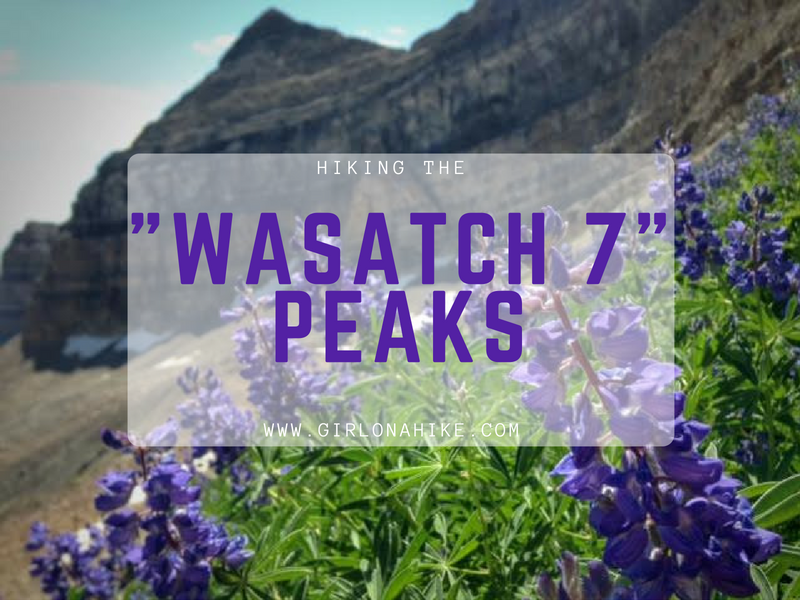 Save me on Pinterest!