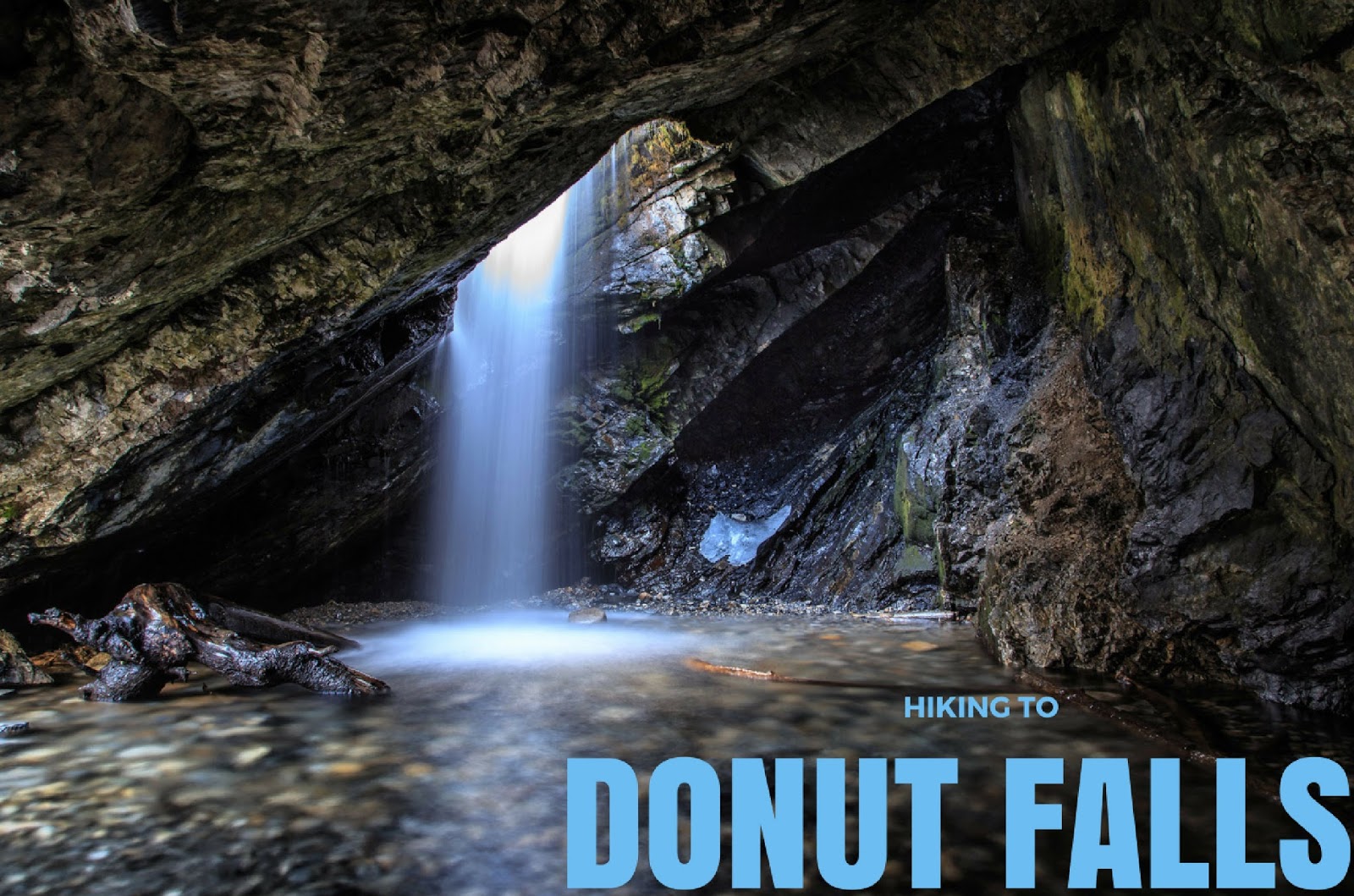 Hiking to Donut Falls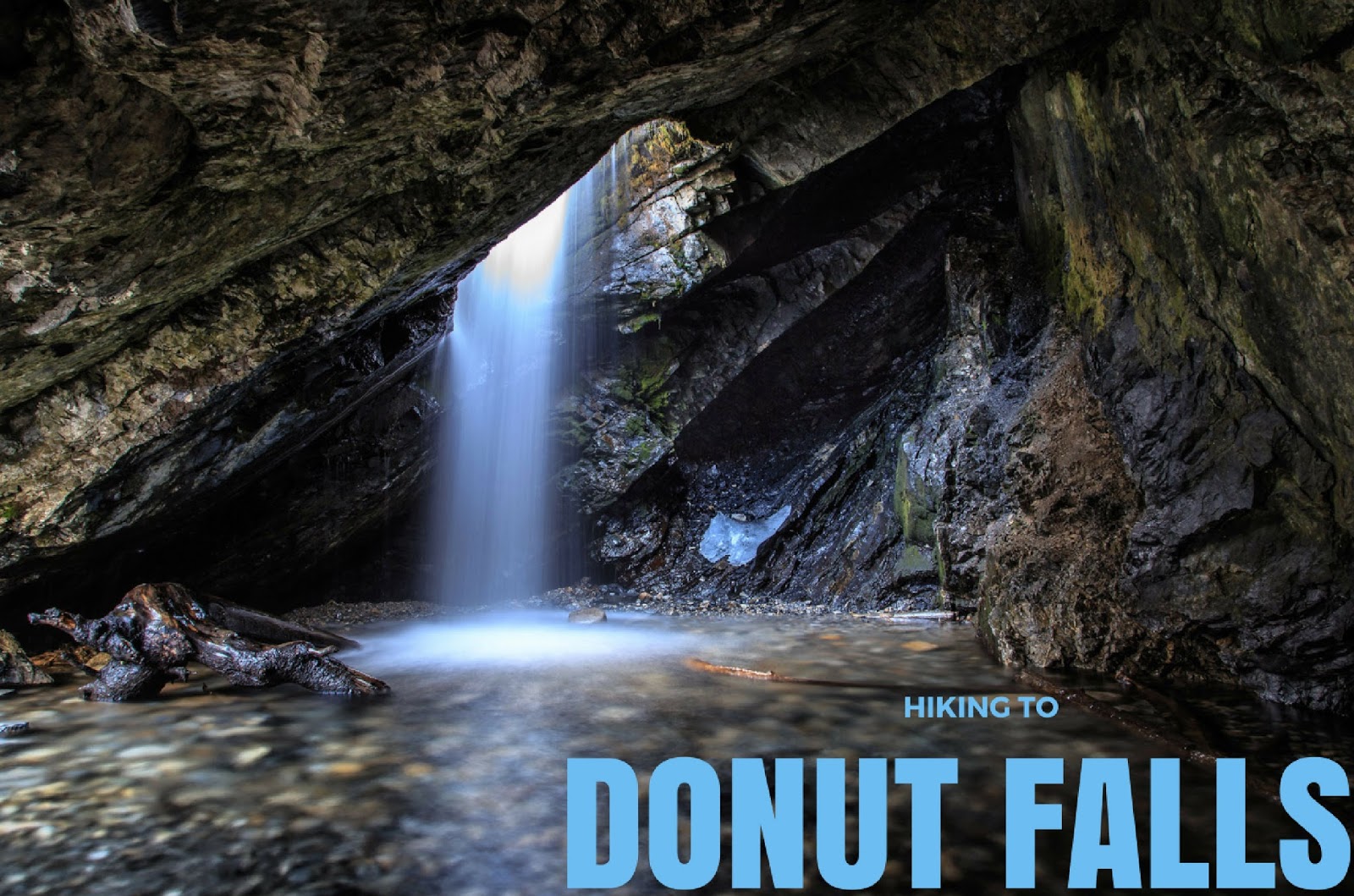 Donut Falls, located in Big Cottonwood Canyon, is a classic Wasatch Mountain hike. This hike is suitable for all hikers regardless of age or hiking experience. This is usually the trail I will take family that is visiting from out of state since it hardly gains any elevation, yet it leads to a beautiful destination. It is a very rewarding for those who don't regularly hike but still want to see Utah's varying scenery. Because of these things, Donut Falls is very popular – you will literally see hundreds of people here on weekends, especially in Summer. Hiking the Donut Falls trail is safe and easy to access year-round. Arrive early to beat the crowds.
Directions
Drive up Big Cottonwood Canyon (BCC) 8.9 miles, and look for the TH sign and the very large parking lot on your right. July 1st through October 31st, you can drive right up the TH, which is an additional 0.8 miles along a dirt road past the large parking lot. In winter, you'll need to park before the gate, and walk up to the TH. Restrooms are closed during Winter. Here is a driving map.
Trail Info
Distance: In summer, the trail is only 0.8 miles from the TH. In Winter, it is 1.6 miles one way from the winter gate.
Elevation gain: 400 ft
Time: 1-2 hours
Dog Friendly? No, dogs are NOT allowed in BCC due to watershed rules.
Kid friendly? Yes!
Fees/Permits? None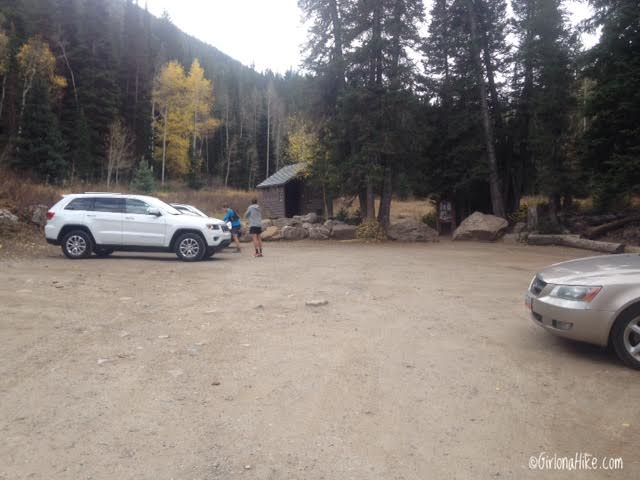 Summer TH parking lot. We arrived around 8am, and thankfully found the parking lot to be empty. By the time we got back, it was completely full and people were parking along the road.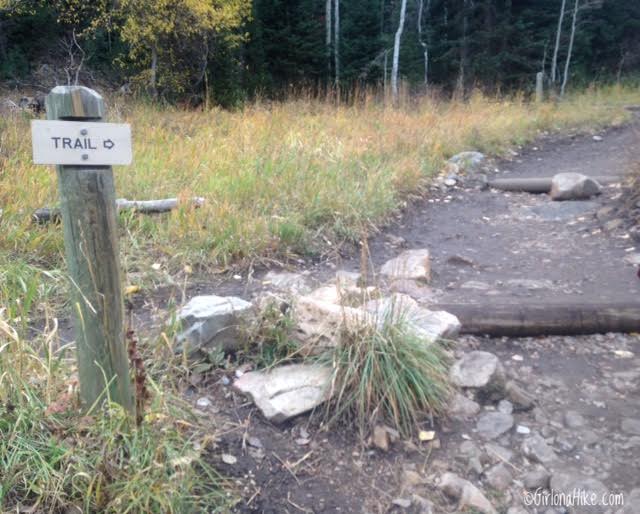 The Donut Falls trail is very well marked.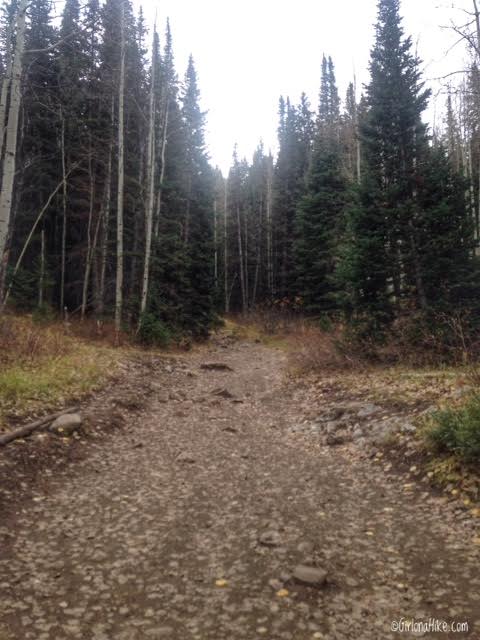 With the "trail" being so wide and heavily trafficked, you can't get lost.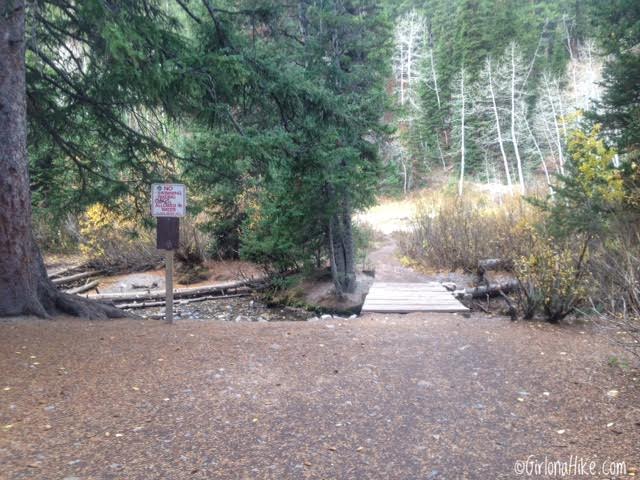 Cross the creek, then turn left. No swimming is allowed.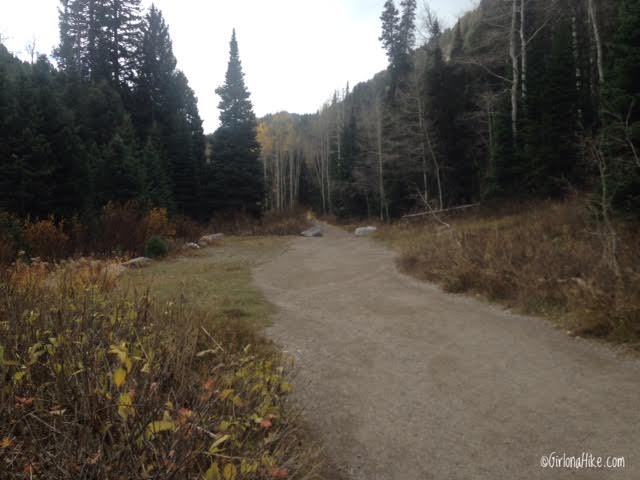 Continuing up the wide trail.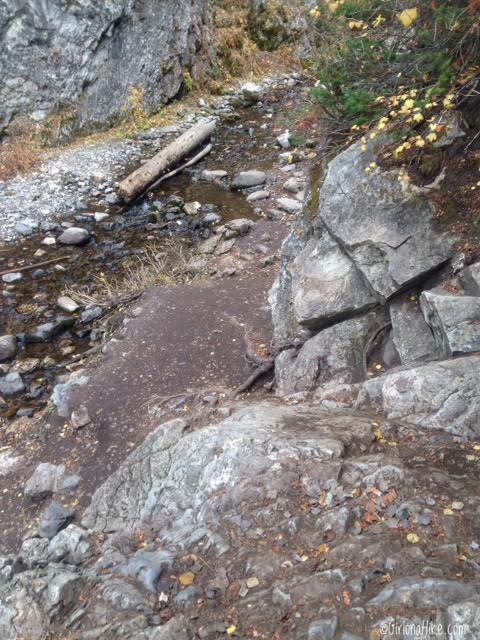 Make your way down this 5-6 foot drop down this rocky area. Older adults may need help here since the rock is slightly slick. The trail turns this corner, and then you'll have to cross the creek. In summer, water shoes will be handy in case you get wet.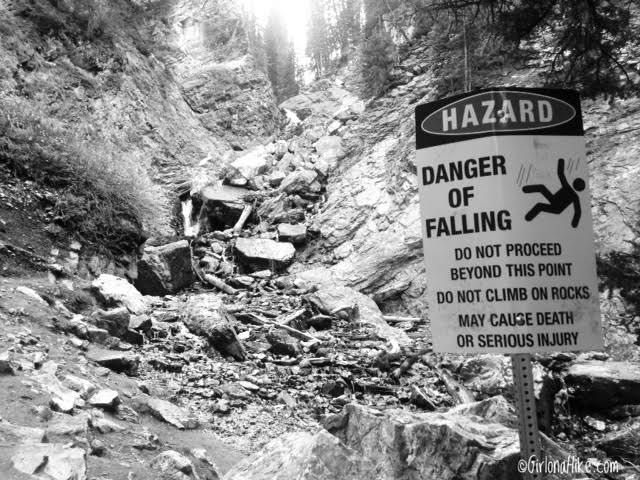 In Late Fall, the water level at Donut Falls runs very low. You can barely see it here, but the actual falls is towards the top, and you should be able to see water falling into a hole, hence Donut Falls.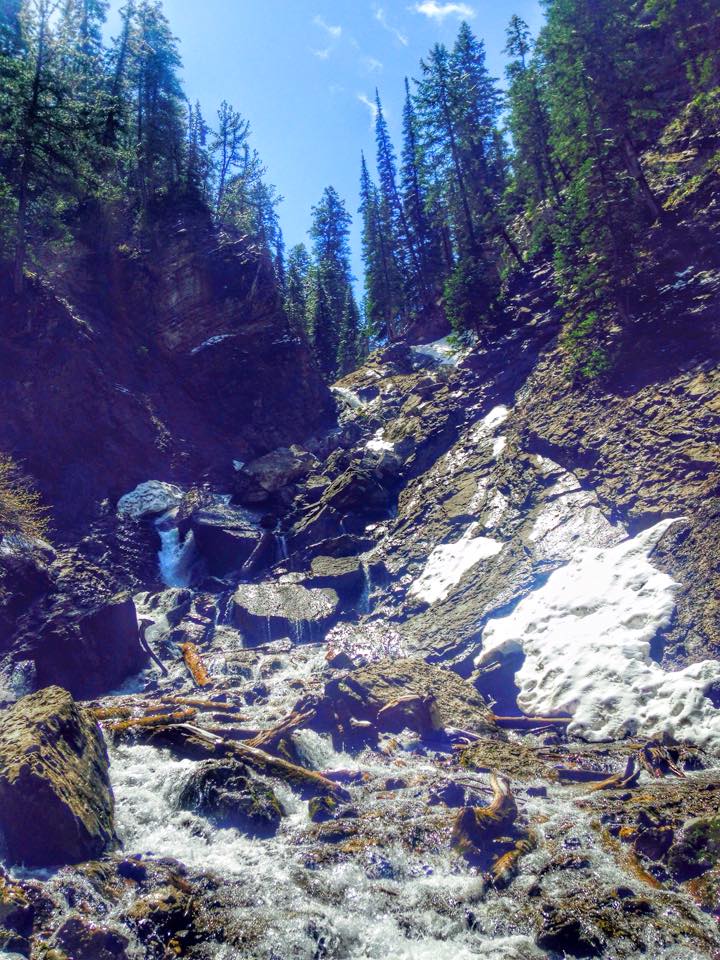 This is what Donut Falls looks like during spring run off in May (2015). During this time, the creek and falls can be very dangerous.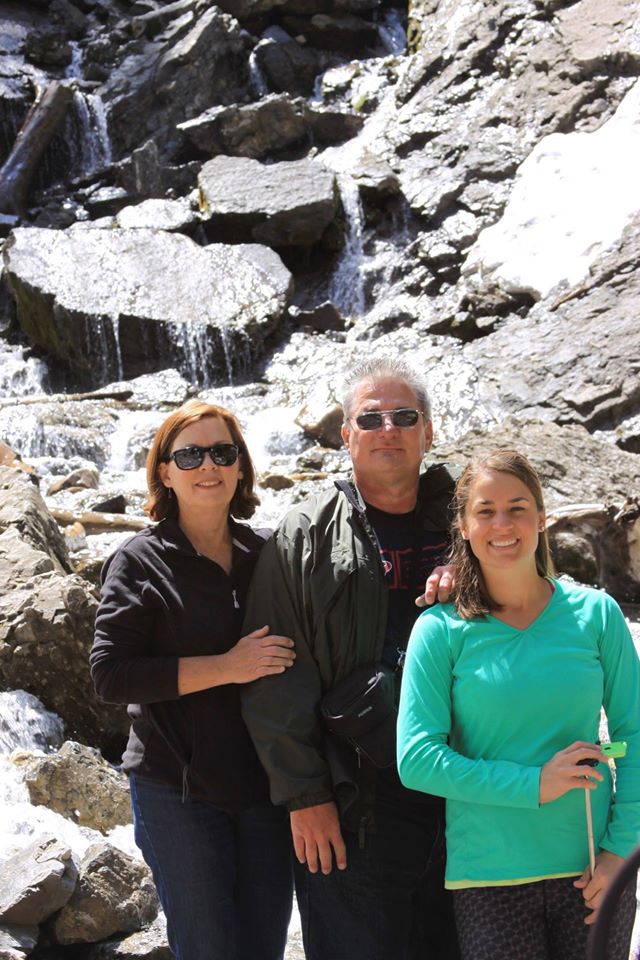 I've actually hiked here a few times – the previous time was with my parents in May of 2015. Since they are from out of state, this was the perfect hike to take them on. They really enjoyed it! They were up for one more shorter hike just after this one, so I took them over to Hidden Falls since it was super easy and close. It's another great waterfall to check out year-round.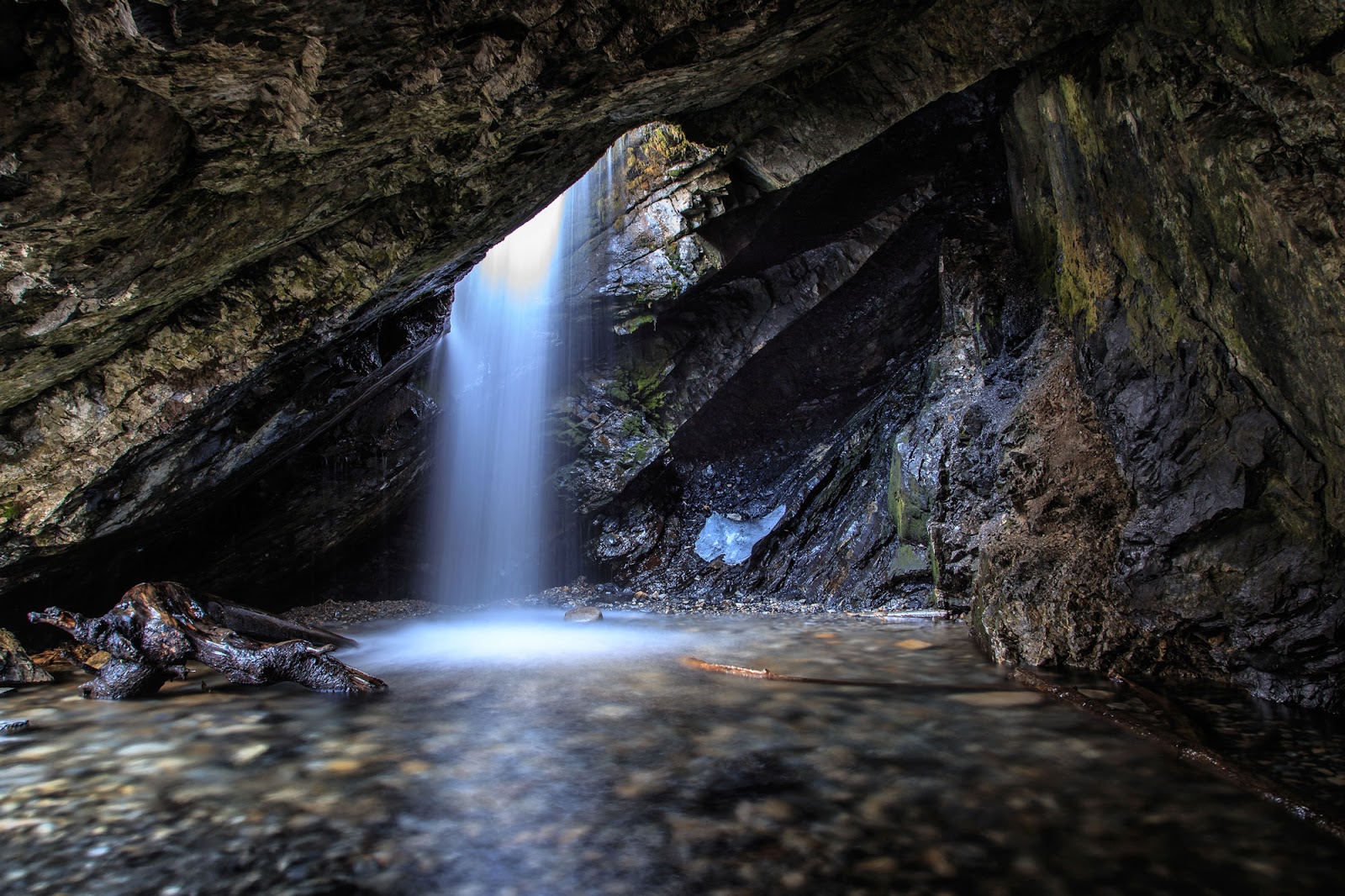 (Photo from Utah.com)

To really see what Donut Falls looks like, you can climb up the stream and get into this small cave. I don't recommend hiking into it, but many people do it (I have never done it), and it's even a popular site for photographers. Be advised that a few people have died trying to hike to the actual falls –

read about that here

. 
Trail Map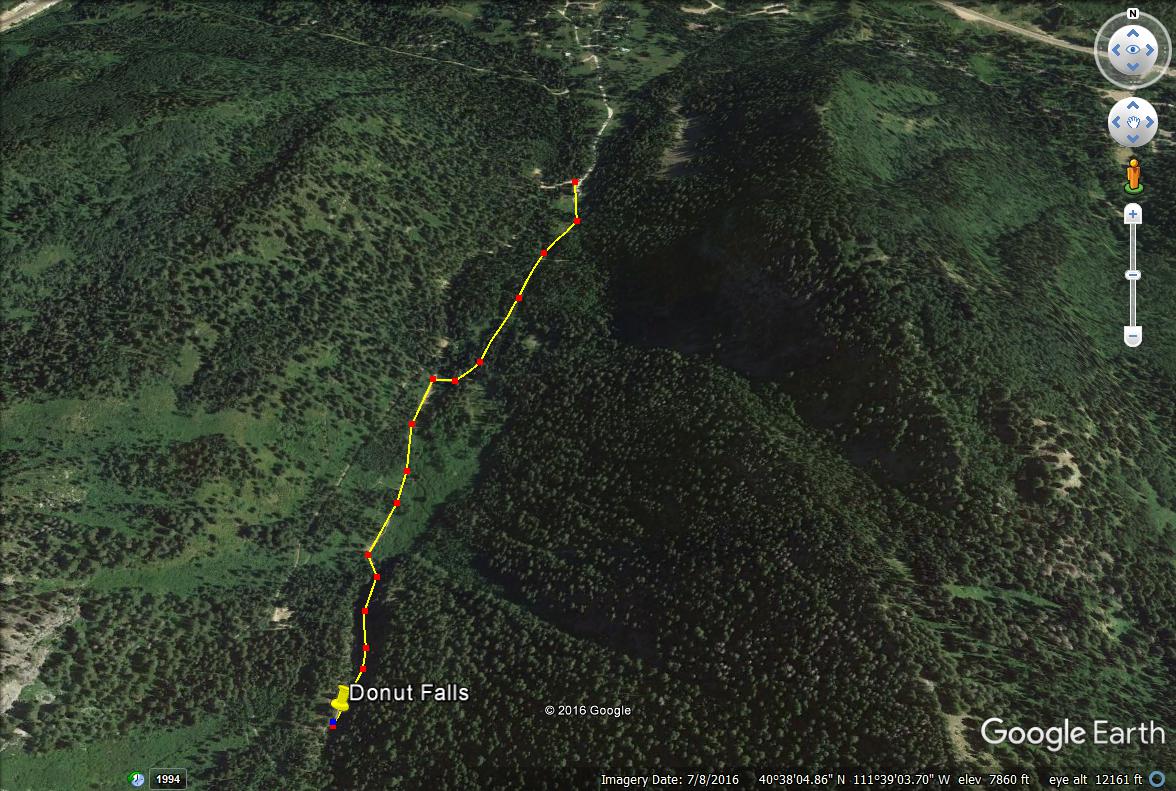 Donut Falls trail map.
Also Read…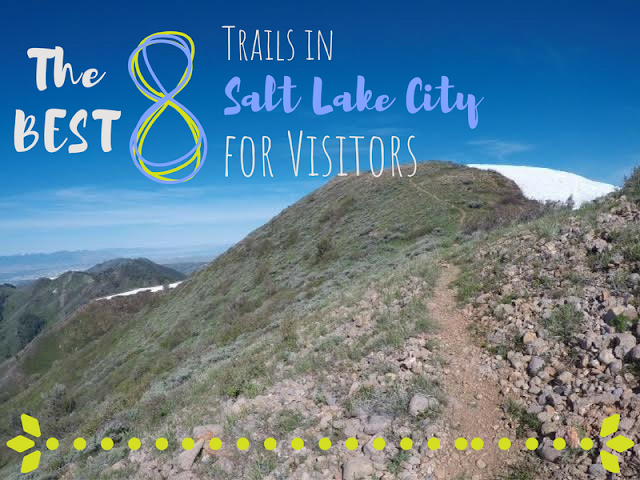 Save me on Pinterest!