Hiking Mt.Nebo – Tallest Peak in the Wasatch
 Mt. Nebo (11,929 ft) is the highest peak in the Wasatch Mountains. and Utah County. Mt. Nebo actually has two summits, the north and south, with the North being the higher of the two.
About
This is a popular hike, so the trail is well maintained and easy to follow. Around 9,000 ft a bench trail runs level North to South, as it reaches Wolf Pass. From there, the trail steadily climbs to a false summit, before reaching the ridge that leads to the true summit. This is a strenuous, yet very rewarding hike, as you can see for several miles around.
The main reason I've been wanting to do Nebo is the fact that it is the tallest peak in the Wasatch Mountains, at 11,929 ft. It beats out Mt. Timpanogos by about 200 ft, yet it is way more popular than Nebo. Why? Not sure. It's a shorter distance than Timp (as the locals call it), but could be that it is a further drive for most, and steeper compared to Timp. I've heard people proudly announce they've hiked Timp 10 times! And, I'm like "why?". Enough with my rant on Timp vs Nebo. Let's move on.
Directions
From SLC, drive south on I-15 towards Payson, UT, and take exit 250 for Main St. At the first light, turn Left onto E 100 N. At the next light, turn right onto the Nebo Loop Road. There are brown signs pointing you in the right direction. Once you turn onto the Nebo Loop Road, drive about 25 miles to the signed, Monument Trail head parking area. As soon as you turn into the lot, turn right onto Mona Drive, and park at the end of this road. Here is a driving map. You can also type in "Mount Nebo / North Peak Trailhead, Mount Nebo / North Peak Trail" into Google Maps and it should pop up.
Trail Info
Distance: 9 miles round trip
Elevation gain: roughly 3600 ft
Time: 6-8 hours
Dog friendly? Yes, off leash
Kid friendly? No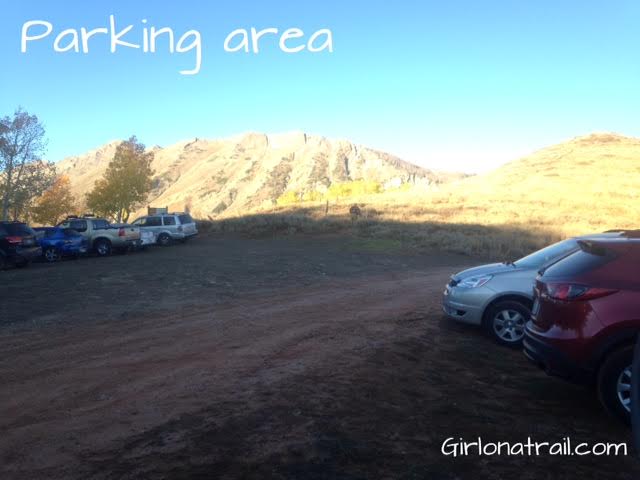 Here is the parking area. It was already full at 8am on a Saturday.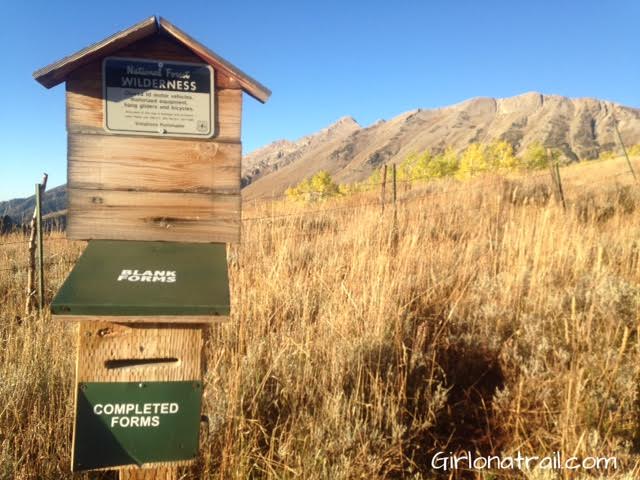 Start by following the cattle fence, and hike past this old sign. Not sure what this was for, there were no forms available.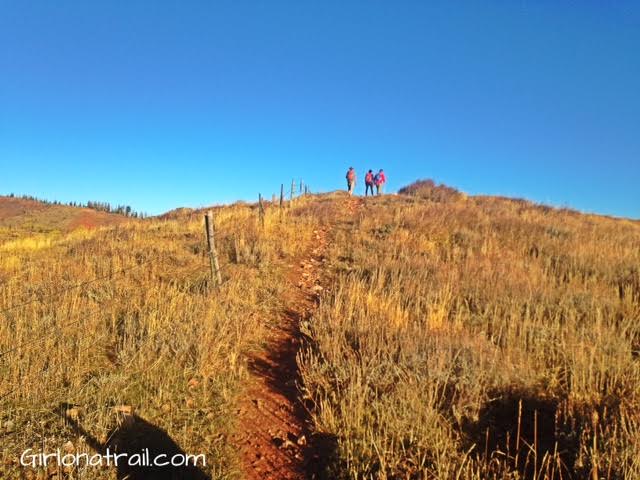 Keep walking along the cattle fence. This 1st mile is the easiest, and very gradual.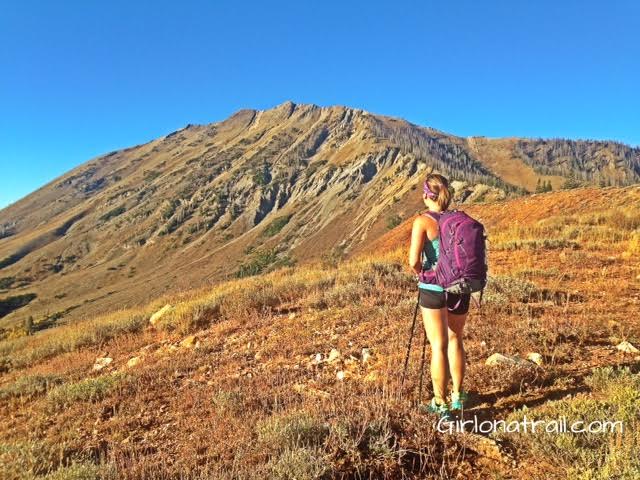 Stop to enjoy the view of Mt. Nebo! It's so close…yet so far away. The fall colors in early October were so pretty!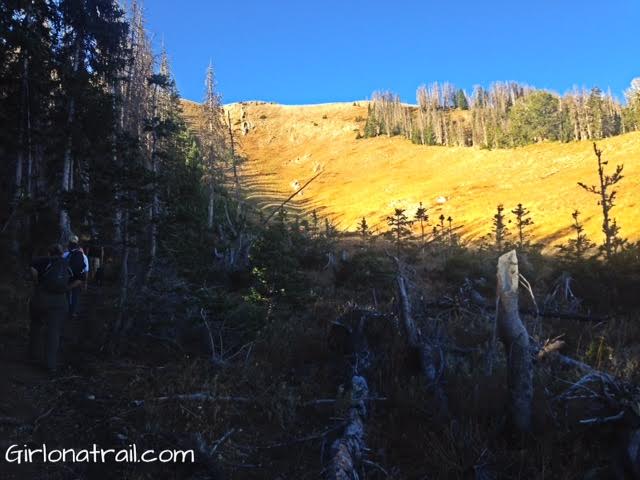 Work your way up, and through this meadow. This is where the trail really starts to get hard, once you reach the ridge where the bunch of trees are in the upper right corner of this photo.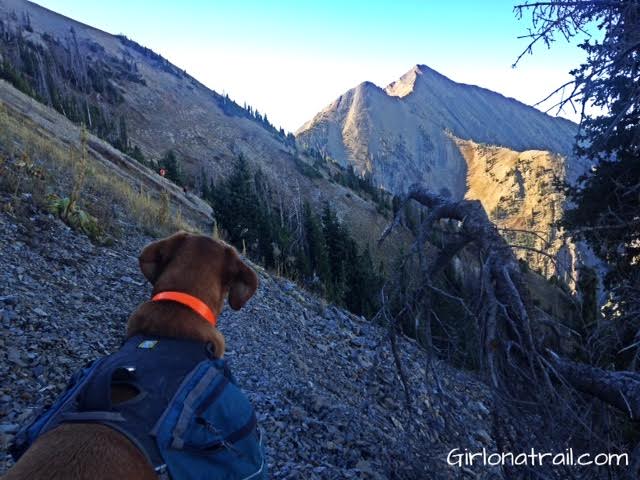 Charlie looks at our destination. Be sure to bring a light jacket – in the shade it was really cold.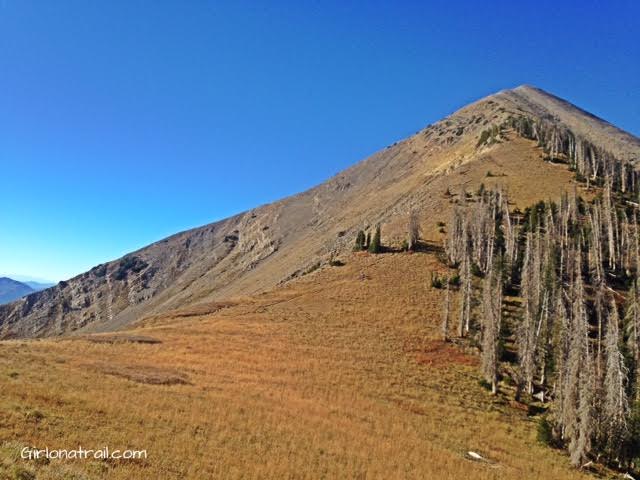 Finally, we reach Wolf Pass. This is a great spot to take a snack break, and prepare yourself for climbing to the false peak.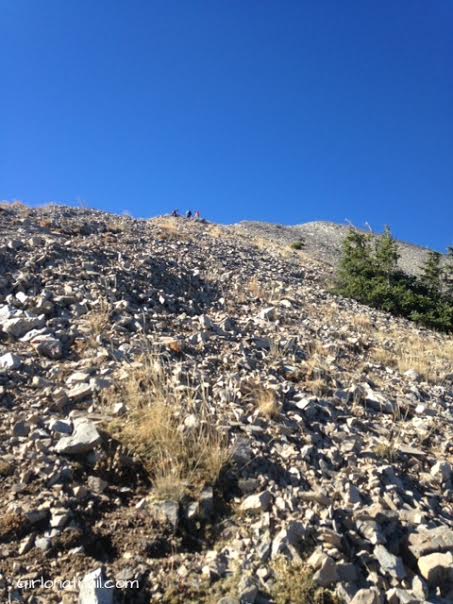 This is how steep hiking up to the false peak it was. I'm not gonna lie – this part of the trail was super challenging! Take your time, and you can do it.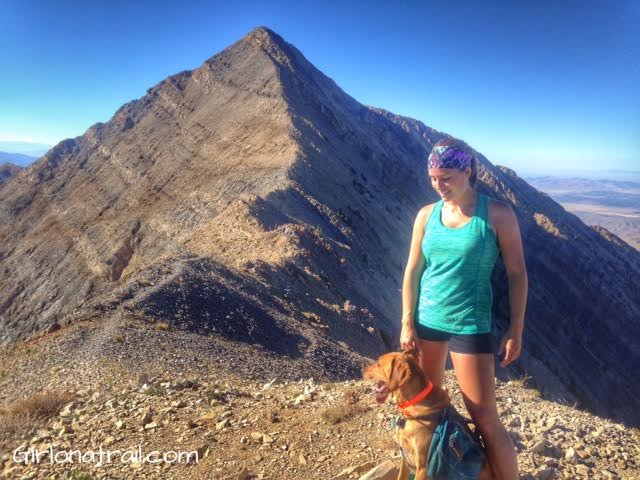 On the false peak, Charlie & I take a break and enjoy the view of what is to come.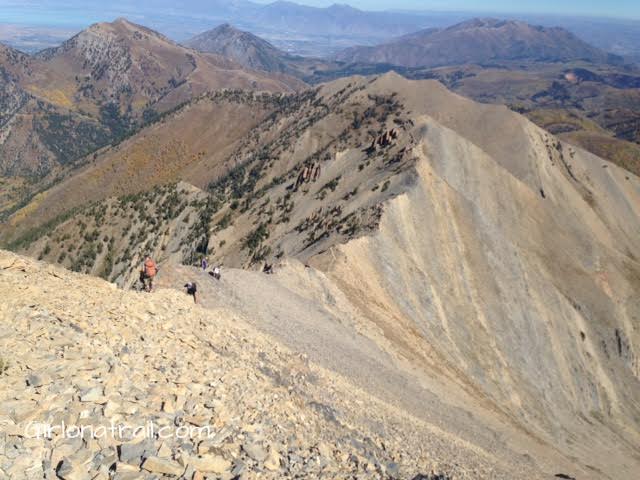 Looking back to the false peak, along the ridge. This ridge scares a lot of people, however the trail is really well defined & traveled. The photos make it look worse than it really is.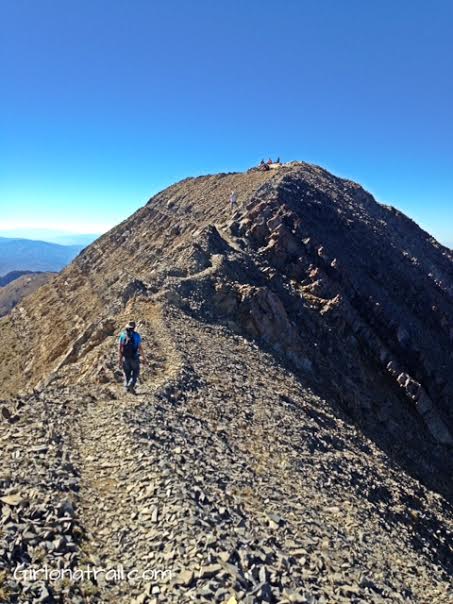 Almost there!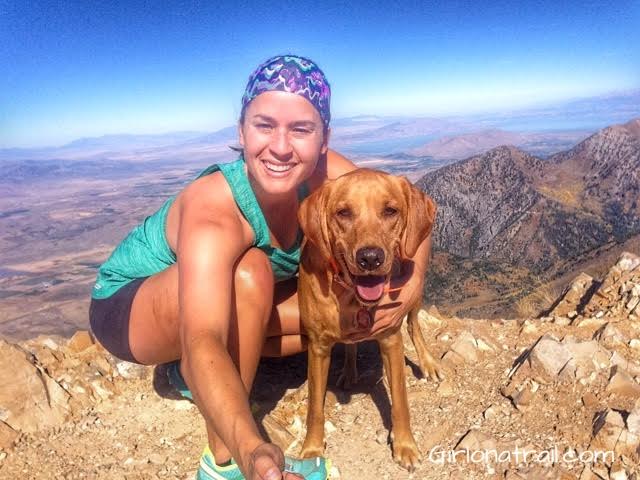 We made it to the summit! Charlie did such a good job!
Trail Map
My track via Gaia GPS – the best tracking app! Get your app here for a discount.
Recommended Hikes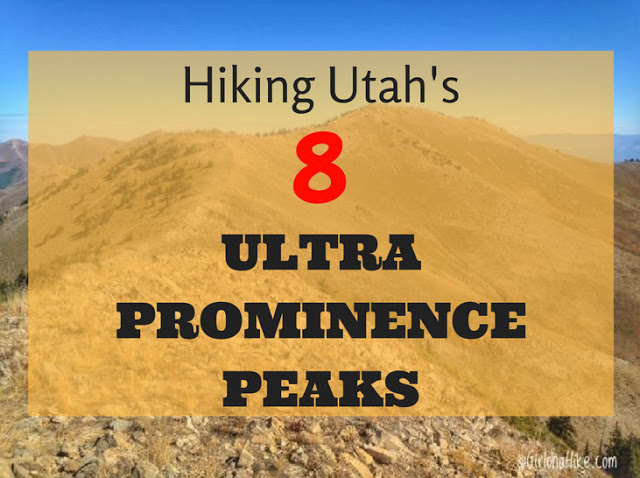 Save me on Pinterest!