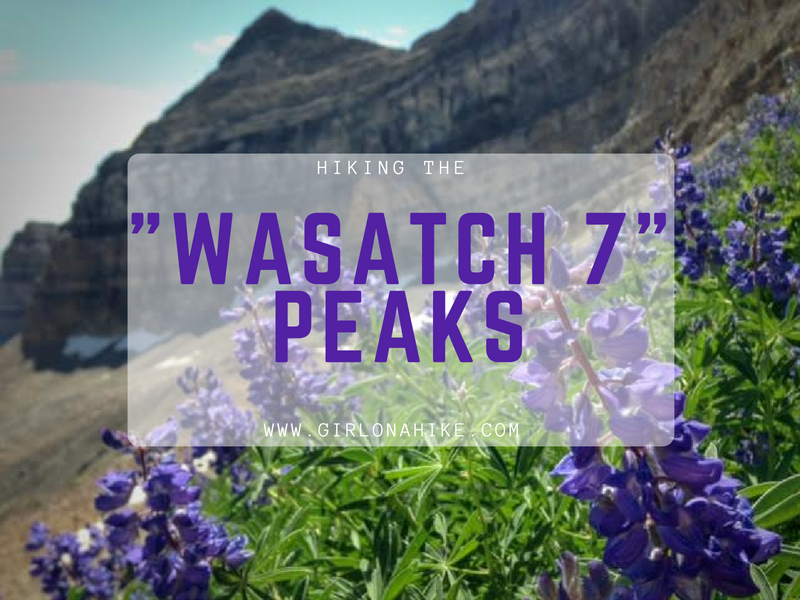 Hiking the Wasatch 7 Peaks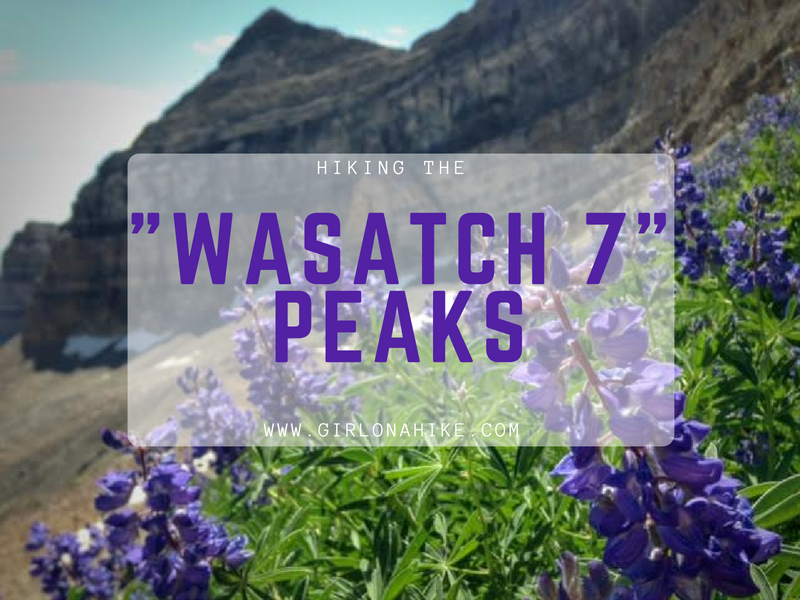 The "Wasatch 7" Peaks are the seven major peaks that line Utah Valley. They are all challenging peaks that require a full day of hiking – some with route finding, some with a perfect trail. Most of these peaks also have a lot of elevation gain, and therefore are not for the beginner hiker. Because the Wasatch 7 Peaks are all over 10,000 ft, they are typically only accessible in summer months, when the dirt roads are open, and the trails are free of snow – this only leaves a few months to summit all 7 peaks. Most people take a few years to complete all summits – others have completed them in one summer. No matter how much time you have to dedicate to completing all of them, they surely live up to Utah's motto – "Life Elevated!"
Hiking the "Wasatch 7" Peaks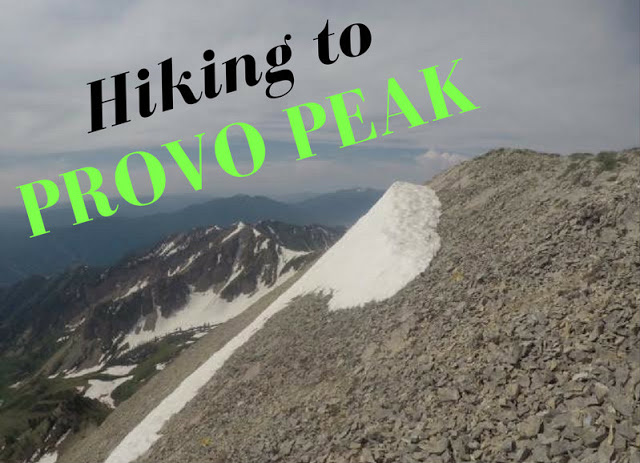 Provo Peak (11,068 ft) is one of the higher peaks in the Wasatch and also one of the shortest but steepest in the area. The trail to the summit is only 1.5 miles but gains 2,700 ft! The views from the summit are amazing, as you get 360 degree views of Utah County, and on a clear day into SLC County and major peaks north. It's rare that such a massive peak gets less attention that its popular neighbor hikes like Squaw Peak and The Y Trail, but it's the case here. While there is a well defined trail to the summit, Provo Peak sees way less traffic compared to neighboring trails/summits.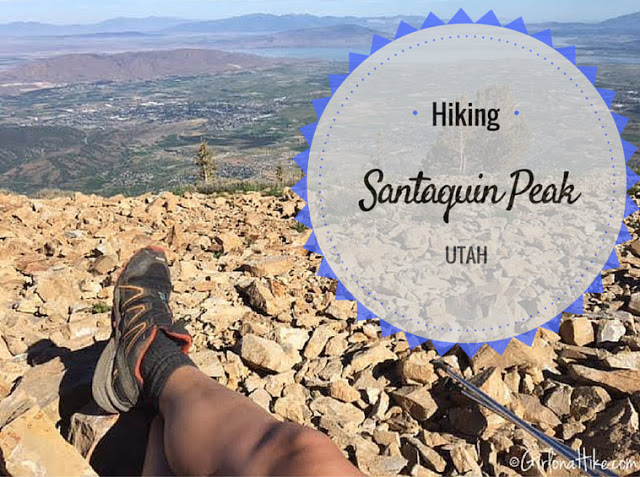 Santaquin Peak & Loafer Mountain are the peaks above, well, Santaquin, Utah and are in between the famous Mt. Nebo (tallest peak in the Wasatch) and Spanish Fork Peak. Though the trail leads to Santaquin Peak, Loafer mountain is 2 ft taller, yet not many people go off trail to summit it. Santaquin Peak offers better views compared to Loafer Mountain, as you have 360 degree views of Utah lake, Timpanogos and Provo Peak to the North, Mt. Nebo to the southwest, and on a clear day you can even see Deseret Peak to the West. The first half of the trail is mostly forested, and the second half if fully exposed to sun and wind. Santaquin Peak has just under 3,000 ft of prominence.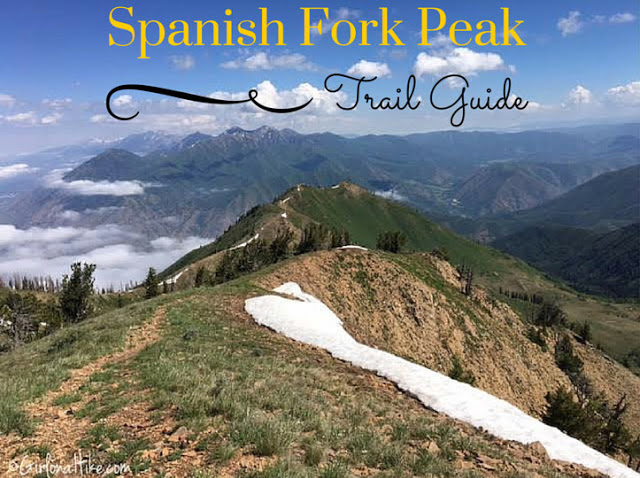 Spanish Fork Peak (10,192 ft) stands out by itself, as you make your way down HWY 6 towards Price, UT, it sits in between two other big peaks (Provo Peak to the North, and Santaquin Peak to the south). With almost 3,000ft of prominence, Spanish Fork Peak ranks #41 on the Utah Prominence Peak list, and is higher than any peak in Weber and Davis counties. This trail is not for the beginner hiker – it climbs 4,600 ft in just 5 miles. Steep is the name of the game, but your hard work will pay off with grand views of surrounding mountains and an alpine lake.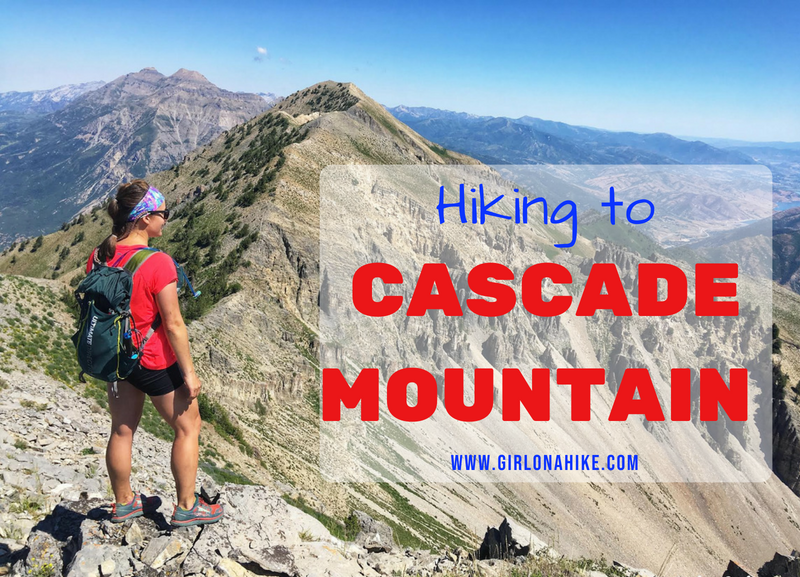 Cascade Mountain (10,908 ft) is the large mountain located directly above Orem, Utah. Not many people hike to summit, as it requires a full day and all routes are difficult. However, for Peak Baggers it's a must. It's crazy how just to the north of Provo Canyon is one of the most popular summits – Mt. Timpanogos. It's also interesting how different the terrain is compared to each other, and how much more difficult Cascade is. There are several routes to reach the summit: Upper Pole Couloir, Dry Fork Trail #060, or Big Springs Park.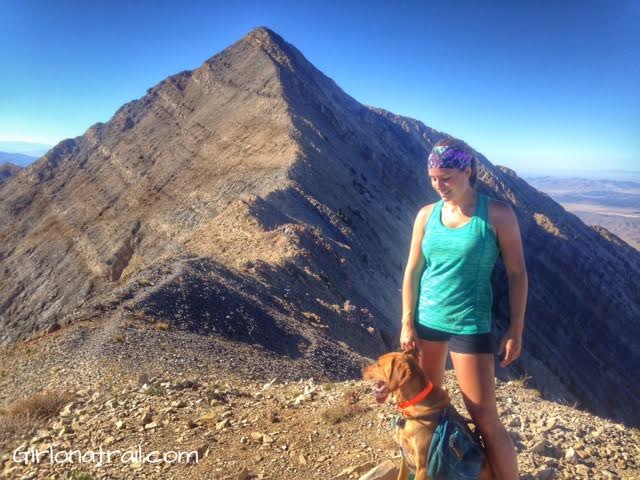 Mt. Nebo (11,929 ft) is the highest peak in the Wasatch Mountains. and Utah County. Mt. Nebo actually has two summits, the north and south, with the North being the higher of the two. This is a popular hike, so the trail is well maintained and easy to follow. Around 9,000 ft a bench trail runs level North to South, as it reaches Wolf Pass. From there, the trail steadily climbs to a false summit, before reaching the ridge that leads to the true summit. This is a strenuous, yet very rewarding hike, as you can see for several miles around.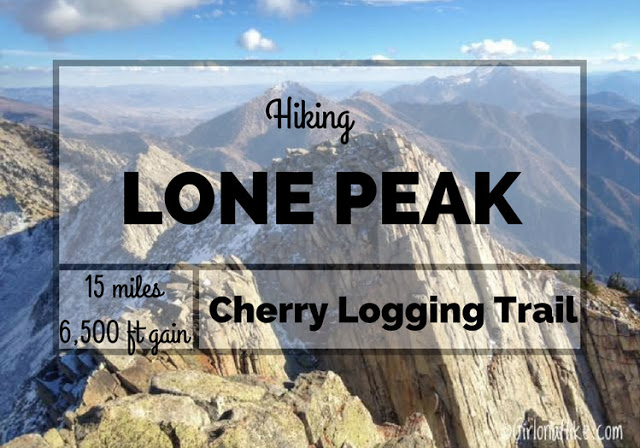 Lone Peak (11,251 ft) is one of the tallest peaks along the Wasatch Front, and hovers over Draper, Utah. You can't miss this peak – it is clearly visible from both Salt Lake & Utah Counties. On a clear day, you can see this magnificent summit from 100 miles away. Hiking Lone Peak is almost a rite of passage for many hikers and especially Peak Baggers. Although Lone Peak is not one of Utah's 8 Ultra Prominence Peaks, it does rank 98th on a list of Utah Peaks with 500 ft of prominence and is on the list of the Wastach 11ers (peaks over 11,000 ft).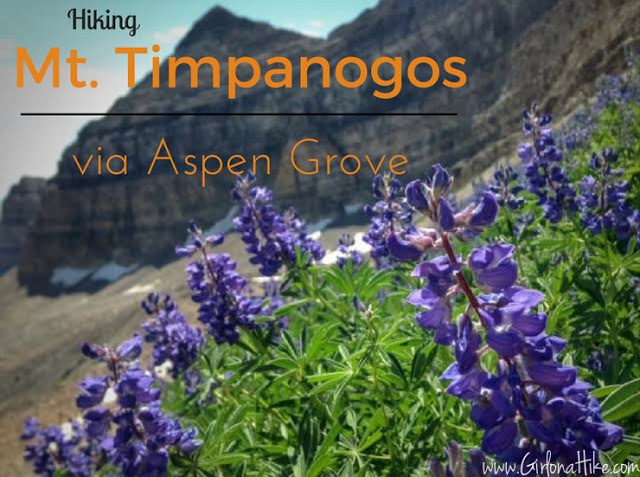 Hiking Mt. Timpanogos (11, 752 ft) is one of the higher peaks in the Wasatch Front, coming in 2nd behind Mt. Nebo. Hiking Mt. Timpanogos is almost a rite of passage for many Utahans – once completed, many will openly offer up their experience, advice, and how many times they've summited. There are two routes to summit Mt. Timpanogos: via Aspen Grove Trail or the Timpooneke Trail. Both routes are good, and offer different views. Which ever way you decide on, you are likely to see many mountain goats on your hike up.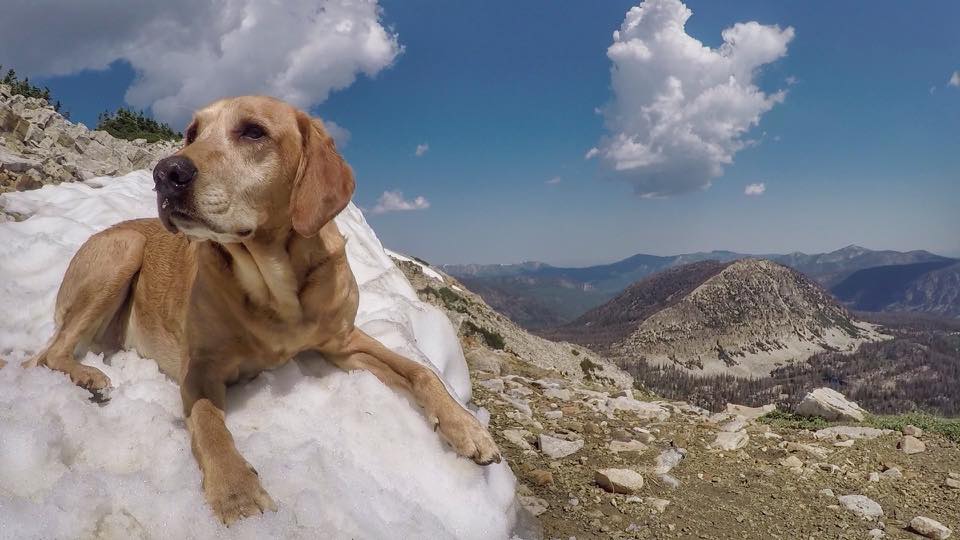 Charlie, my Golden Lab, has summited 5 out of 7 "Wasatch 7" Peaks with me. The two peaks he did not do with me were Lone Peak (dogs are not allowed) and Cascade Mountain (I knew there would be too much scrambling, and a long, hot day for him). He says his favorite part about bagging peaks is sniffing out new trails, pooping new places, running around off leash in the backcountry, eating snacks that fall on the trail, getting people to throw sticks for him, and being Top Doggie in the outdoor community.
Recommended Gear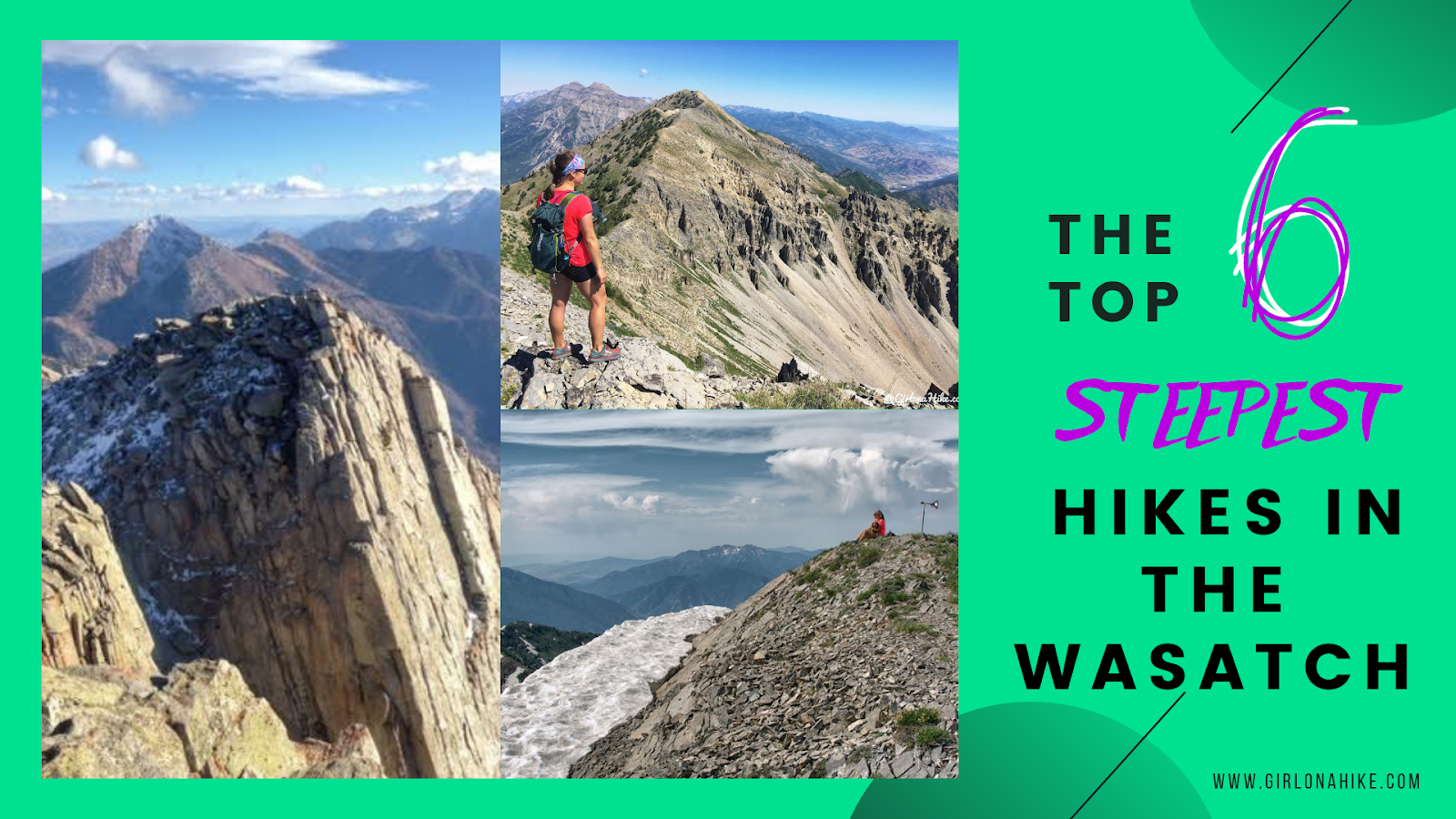 Save me on Pinterest!