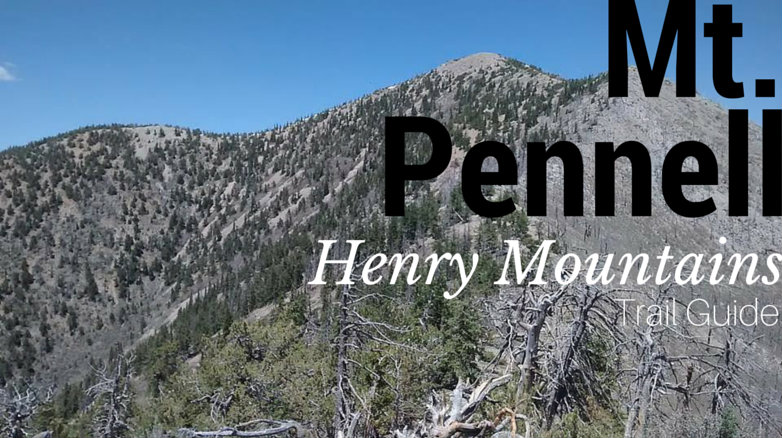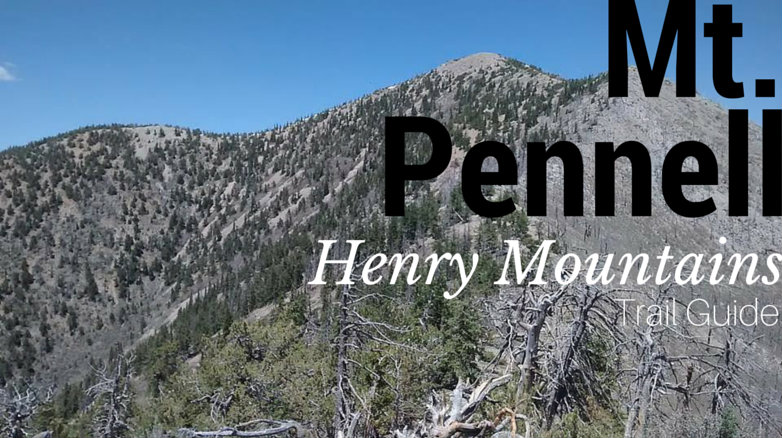 Mt. Pennell (11,371 ft) is the 3rd highest point in the Henry Mountains, coming in after Mount Ellen and Mt. Ellen Peak. The Henry Mountains are off the beaten path for most hikers, but the range itself is a peak baggers dream! 5 of Utah's 81 prominence peaks are found in the Henry's: Mount Ellen (#3), Mt. Pennell (#26), Mt. Hilliers (#32), Mt. Ellsworth (#42), and Mt. Holmes (#64); the last two peaks are also known as the "Little Rockies." Take a few days to spend here, and you could knock out all five peaks.
About
After summiting Mount Ellen, we drove over to Mt. Pennell following the dirt BLM road. From Wickiup Pass it was a 20 mile drive, yet it took us about 1.5 hours because we had to drive so slow over the bumpy road and cross two creeks. Because the drive took longer than expected, we got a much later start on hiking Mt. Pennell (around 11am). Mt. Pennell is a beast of a peak, at 8 miles round trip and close to 4,000 ft elevation gain. This really is a trail you want to start at 5-6am to beat the summer heat – this was our first mistake.
The fire in 2003 in the Henry's burned about 1700 acres, when lightning struck a tree near the Lonesome Beaver Campground. You can still see many burnt trees along the drive to the Mt. Pennell trailhead, as you hike, and on the summit. Because of this, there is hardly any shade on Mt.Pennell. This peak is not for the beginner – it's long, hot, and tough. Be prepared with plenty of water (you can bring a water filter to get extra water from the stream you will cross), sunscreen, and food.
Directions
We drove from Wickiup Pass, so we'll start there. At the 4-way intersection drive South toward Pennellen Pass. Continue following signs for the pass and The Horn. Once you come to a "T" at the East side of Mt. Pennell, turn right. You'll immediately see a Y in the road. Veer right, and drive up this old ATV road as far as you can. We could only drive down about 3/4 mile to where we found a decent spot to turnaround. There are no fees or permits required.
Trail Info
Distance: 8 miles RT
Elevation gain: 3,305 ft
Time: 4-6 hours
Dog friendly? Yes, off leash
Kid friendly? No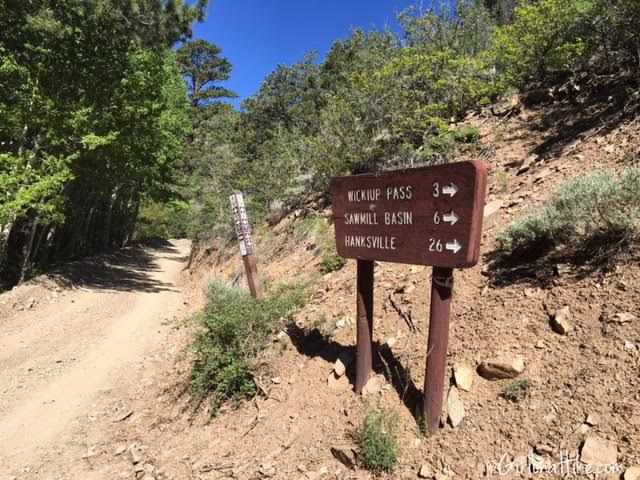 Driving from Wickiup Pass, we continued South on the dirt BLM road.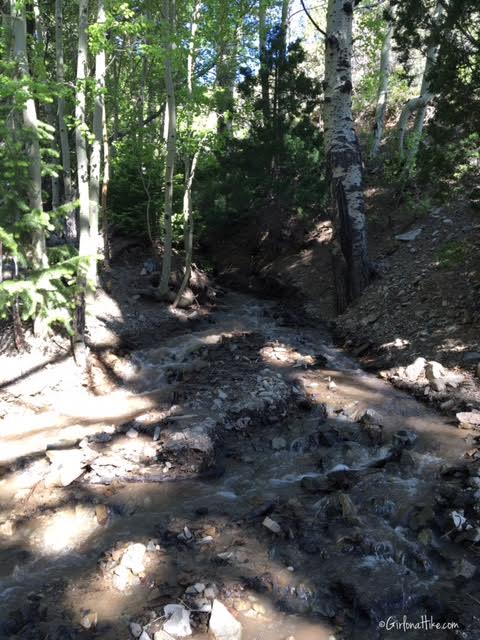 Crossing the stream in our Jeep Wrangler.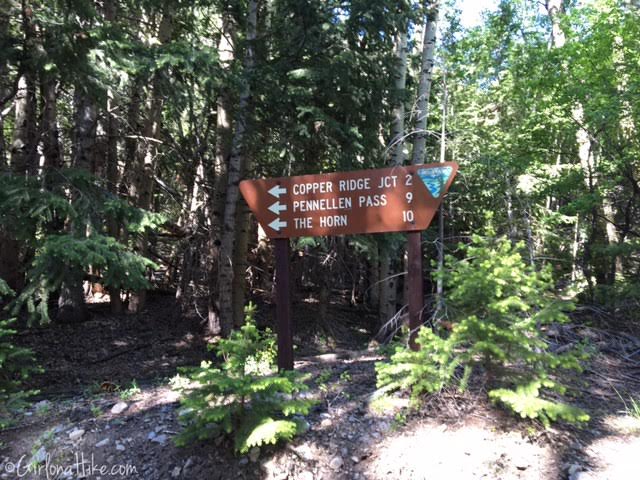 Keep following the signs for Pennellen Pass and The Horn (a famous climbing spot).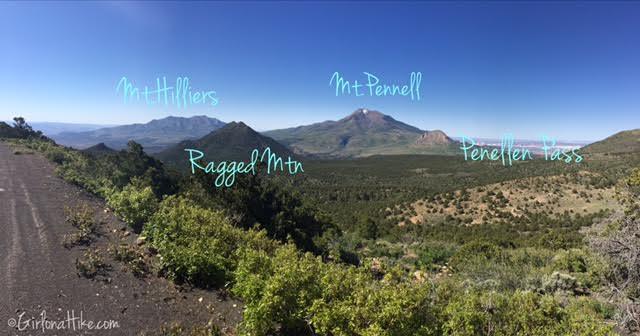 Driving along part of a ridge, you can clearly see the high points in the area.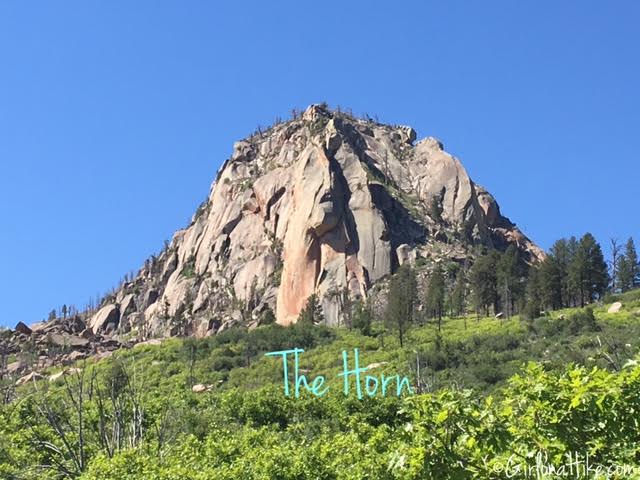 Passing by The Horn on the northern side.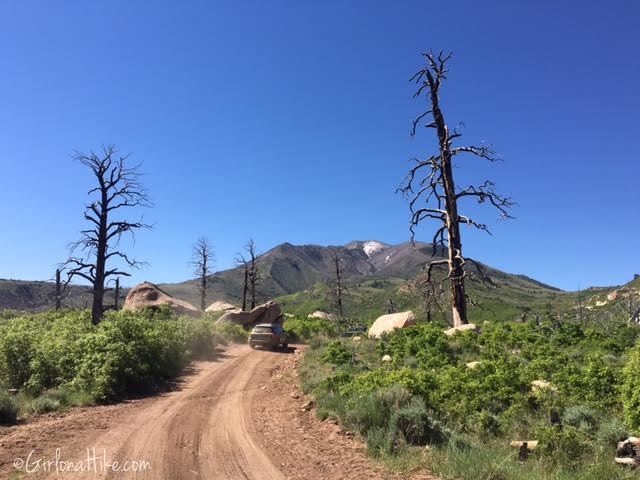 Getting closer…lots of dead, burnt trees along the drive.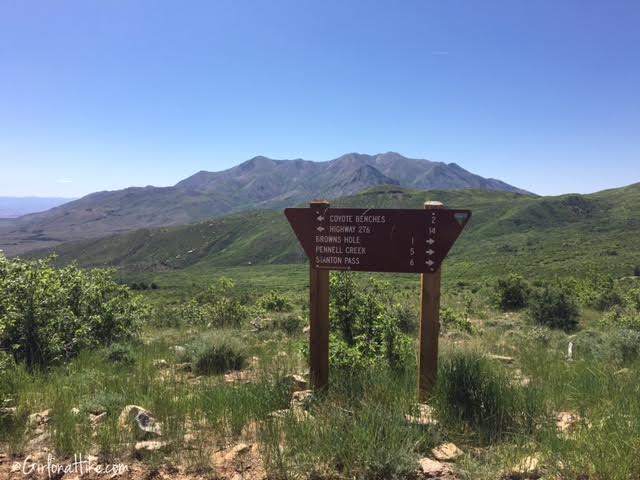 At the "T", turn right. Take your immediate right again.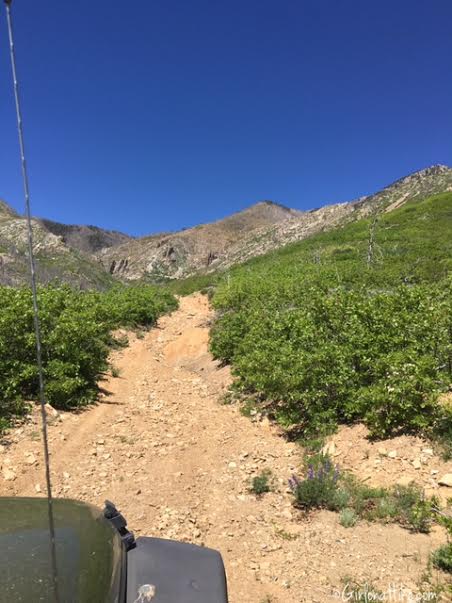 We drove up the old ATV road as far as we could, then started hiking. By this time it was already 11 am, and I knew it would be a long day.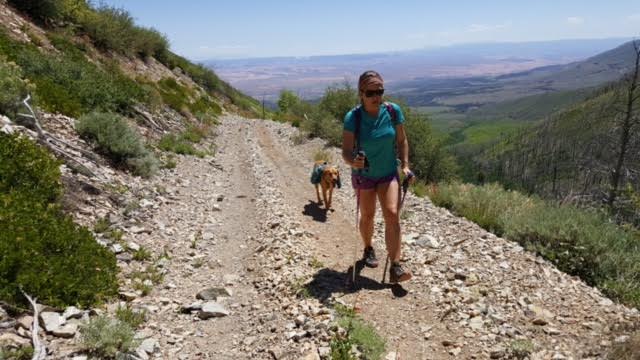 Charlie and I only made it about 1 mile up. Because it was about 90F at 10,000 ft, with all the heat bouncing off the rocks and road, he ended up getting heat exhaustion. I took Charlie down to the stream, and he ended up scraping his belly and knee on an old, burnt log, got diarrhea, finally drank water and layed in the stream, but was still panting very hard. I knew he wasn't going to make it to the top. We found a shaded area to hang out while the guys continued on. I was bummed that I wouldn't be able to summit Mt. Pennell, but I was more concerned about Charlie's health. The rest of these photos below are from my friends experience hiking to the summit. (Update on Charlie – a few days later after resting and getting enough water he is doing well!)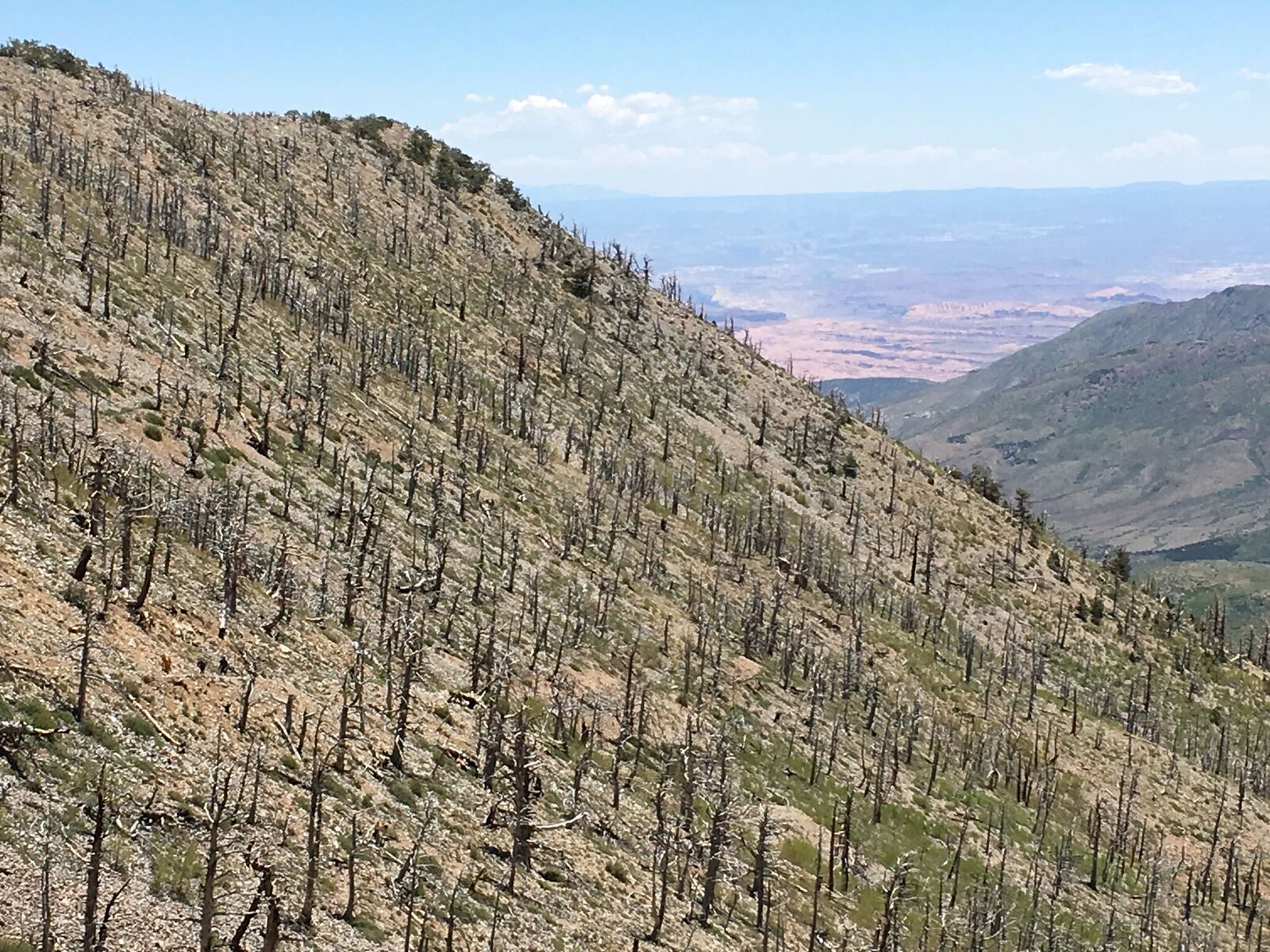 The old ATV road never seemed to end, according to the guys, and kept getting steeper.

The ATV road leveled out a little, and they could finally see the summit.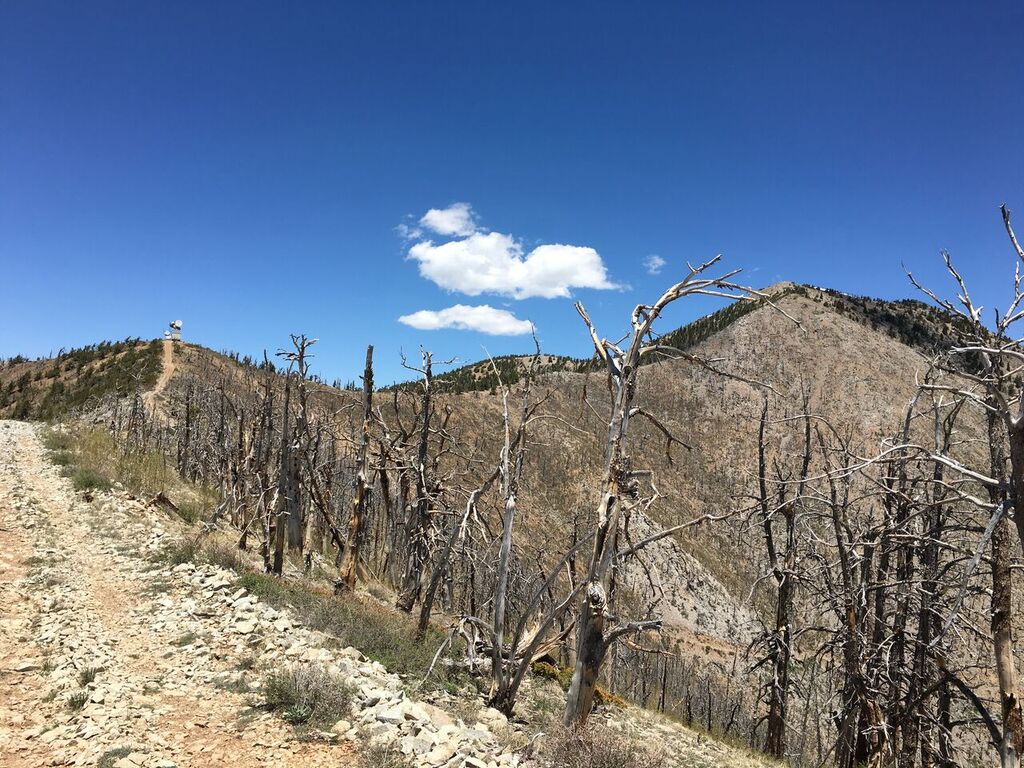 Getting closer…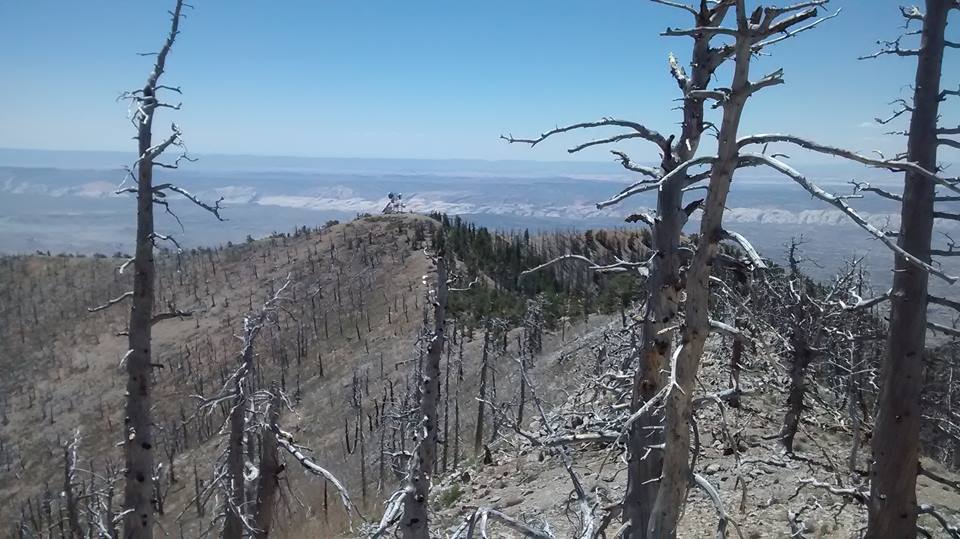 A field of burnt, dead trees.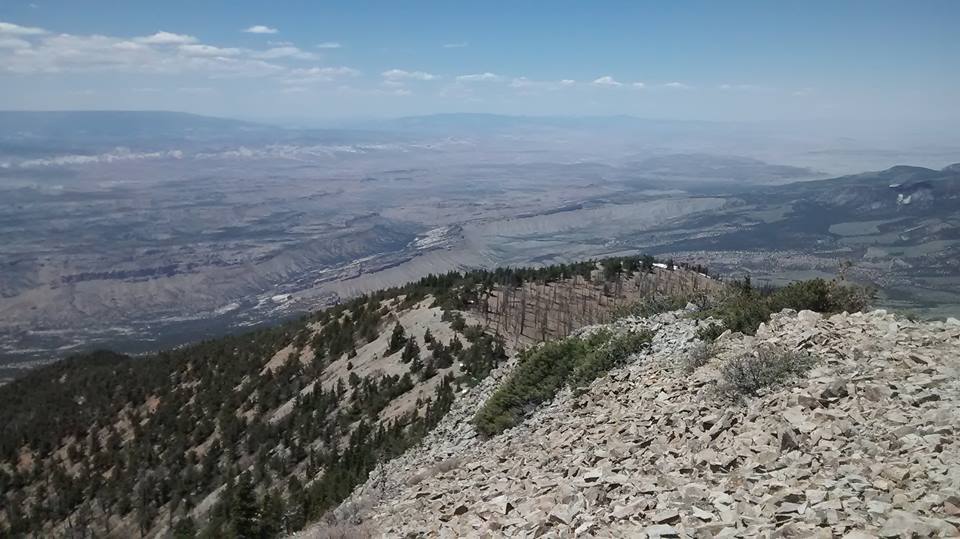 On the summit of Mt.Pennell! The guys said there were little bugs everywhere, so they didn't stay long on top, plus they knew I was waiting for them near the bottom of the trail.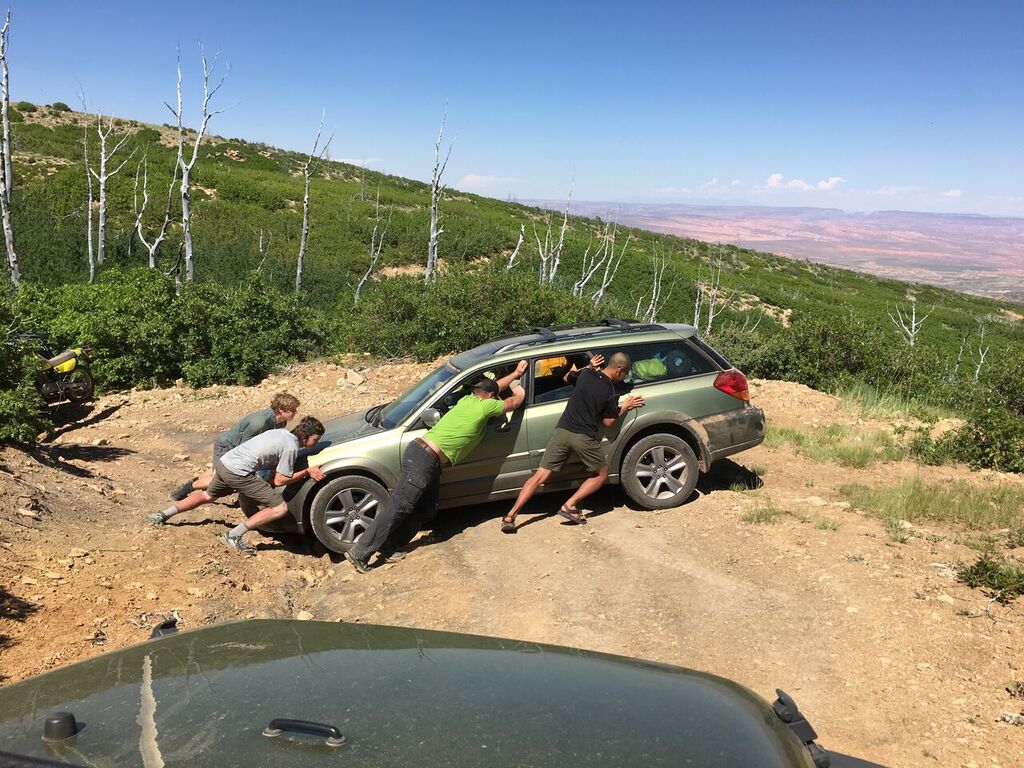 After getting back down to the cars, the Outback Subaru's tire got stuck in a rut, and all of the guys pushed the car out of the rut. This was the same Subaru that got a flat tire driving up to Mount Ellen, and this same car would also end up fully breaking and shutting down on HWY 95, only 4 miles from Hanksville. After another 2 days stay in Hanksville, the owner of this car got it fixed and was able to drive home. Hooray!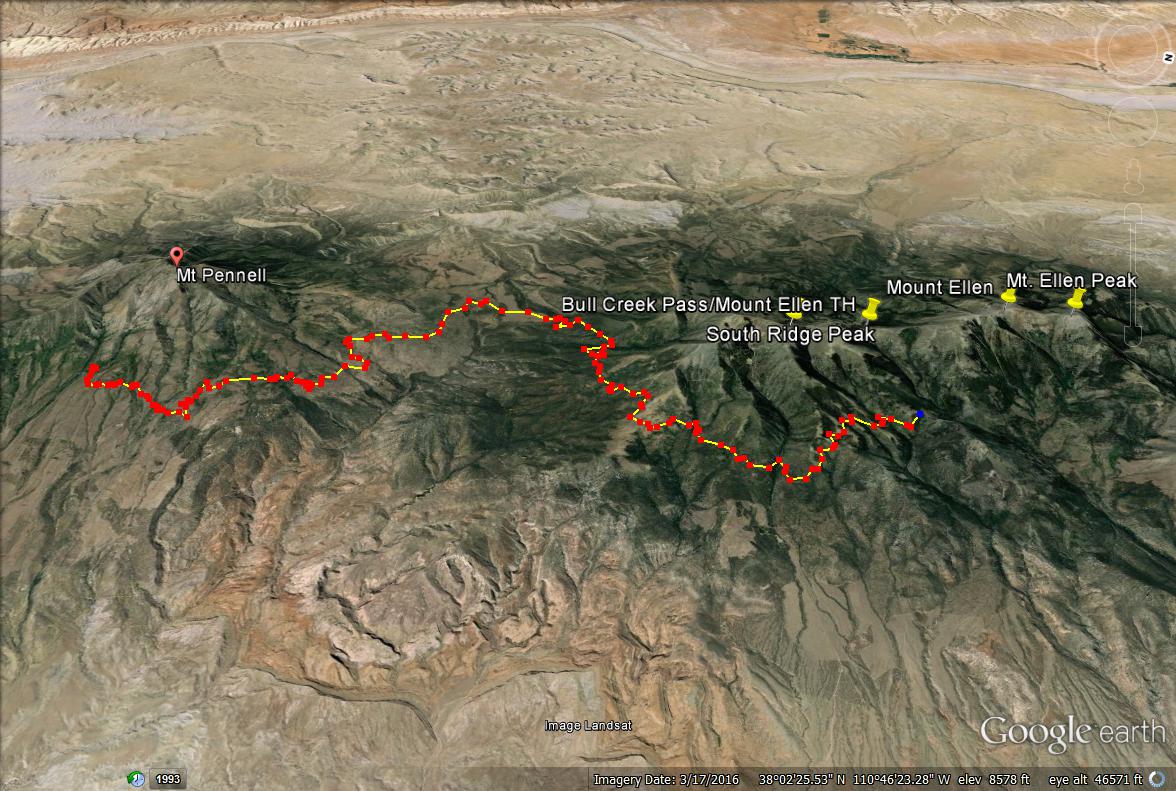 This is the driving map from Wickiup Pass to the Mt. Pennell trailhead. If you were coming from HWY 95, you would turn right and head east towards Pennell up Bull Creek Pass Scenic Byway.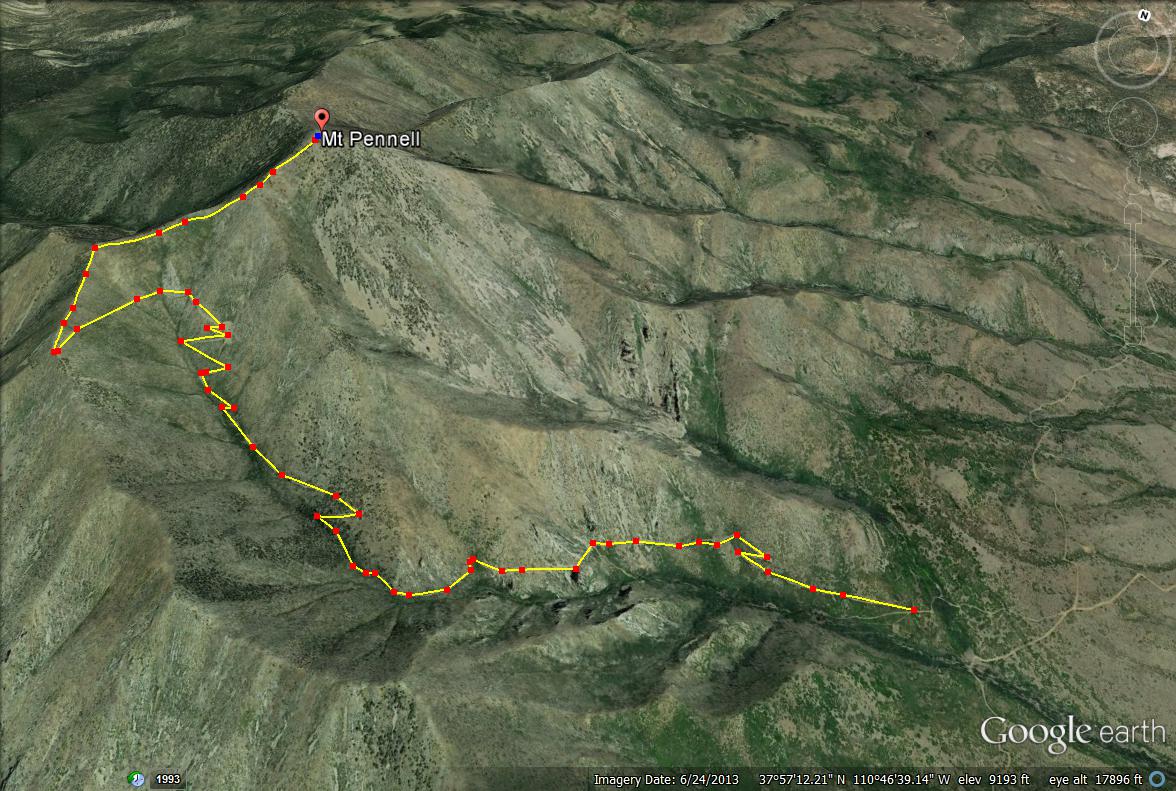 Mt. Pennell trail map from where we were able to park the cars.

Save me on Pinterest!