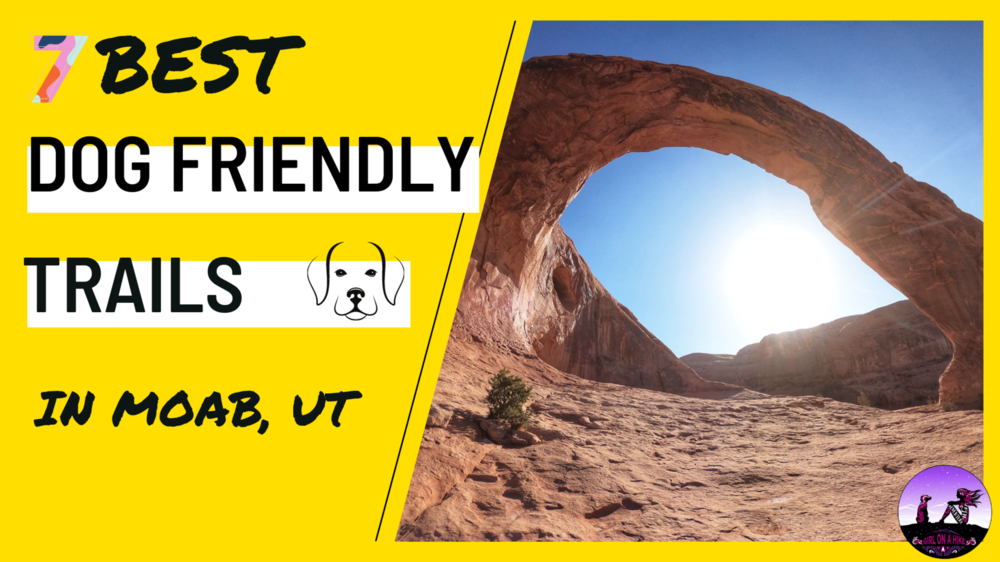 7 Best Dog Friendly Trails in Moab, Utah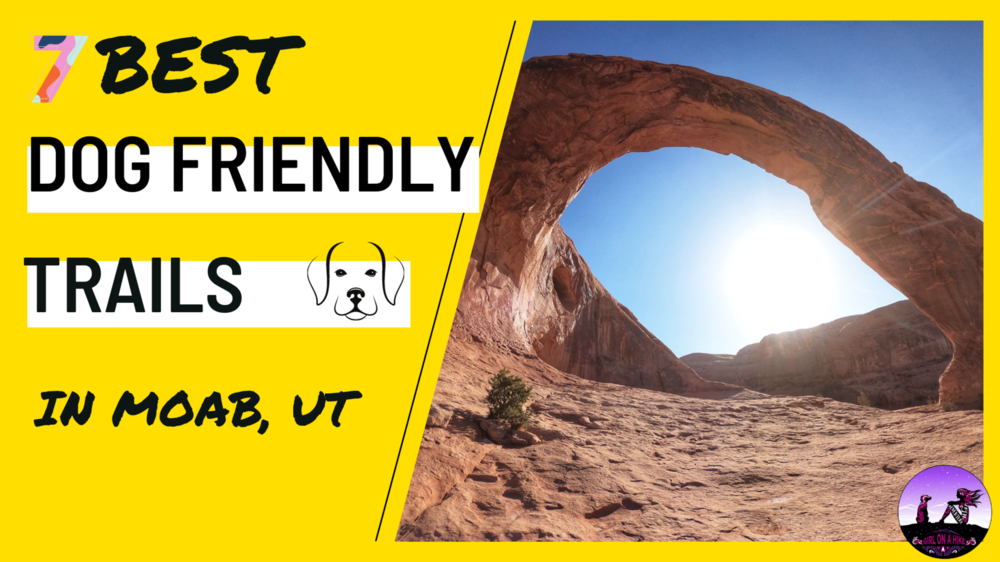 Check out the 7 Best Dog friendly trails in Moab for you and your pack! Moab, Utah is an outdoor mecca, and gateway to several National Parks and Monuments, including Arches & Canyonlands, and Dead Horse Point State Park. Many people think that because these parks aren't dog friendly, that Moab isn't dog friendly. Listen up hikers – Moab is one of THE friendliest dog towns in Utah. All you have to do is hike outside the national parks, and your pup will be in hiking heaven. There are over 20 hikes that are dog friendly and off leash – I've picked out my favorites listed below.
7 Best Dog Friendly Trails in Moab, Utah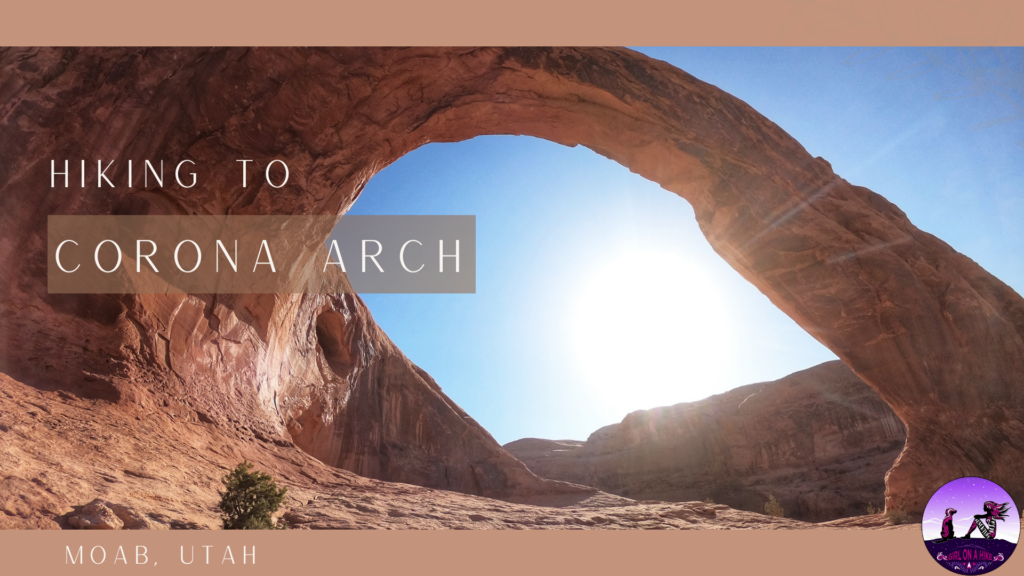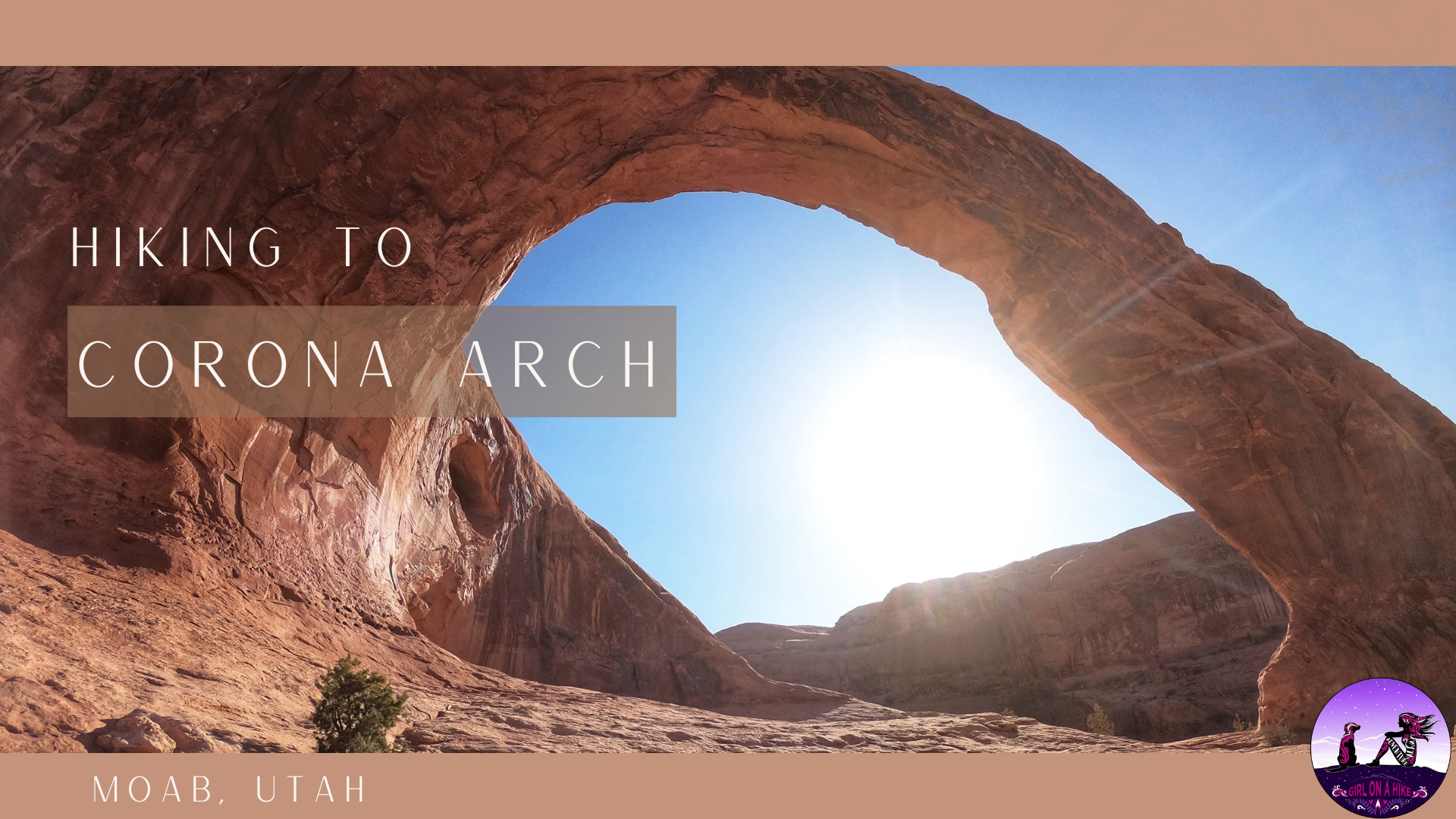 Corona Arch is one of Moab's most popular trails and one of the most impressive arches in Southern Utah. From Moab, Corona Arch is closer than that of any arch in Arches National Park, and dogs are allowed (whereas in Arches NP dogs aren't allowed to hike any trails). Hiking to Corona Arch takes less than an hour for most hikers.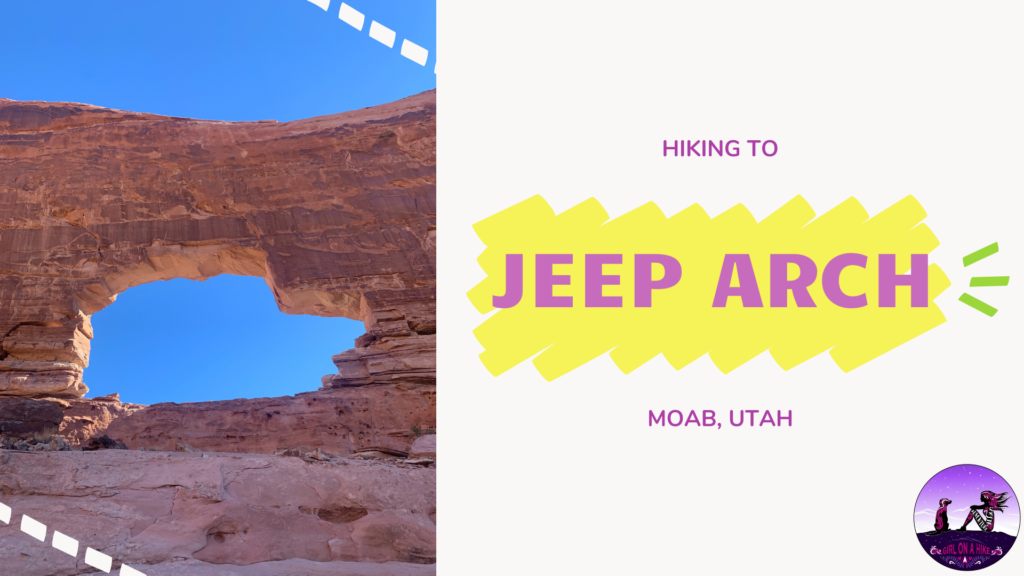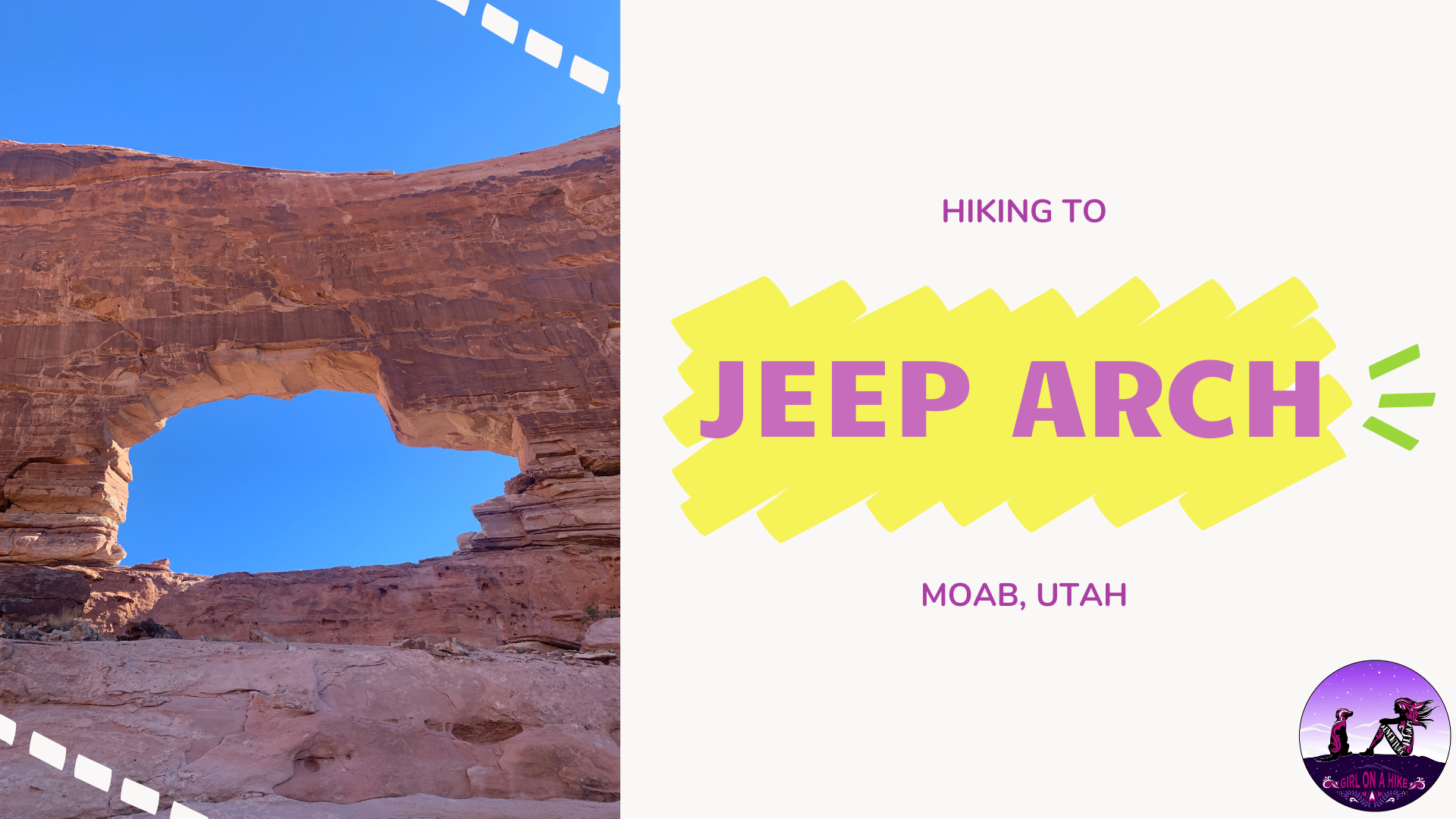 Jeep Arch, located only 15 minutes from Moab, Utah is another of the many amazing arches this area has to offer hikers. The arch got its name for the resemblance of a cut out of a cartoonish Jeep built into the natural sandstone. Hikers and dogs will enjoy finding the trail led by cairns.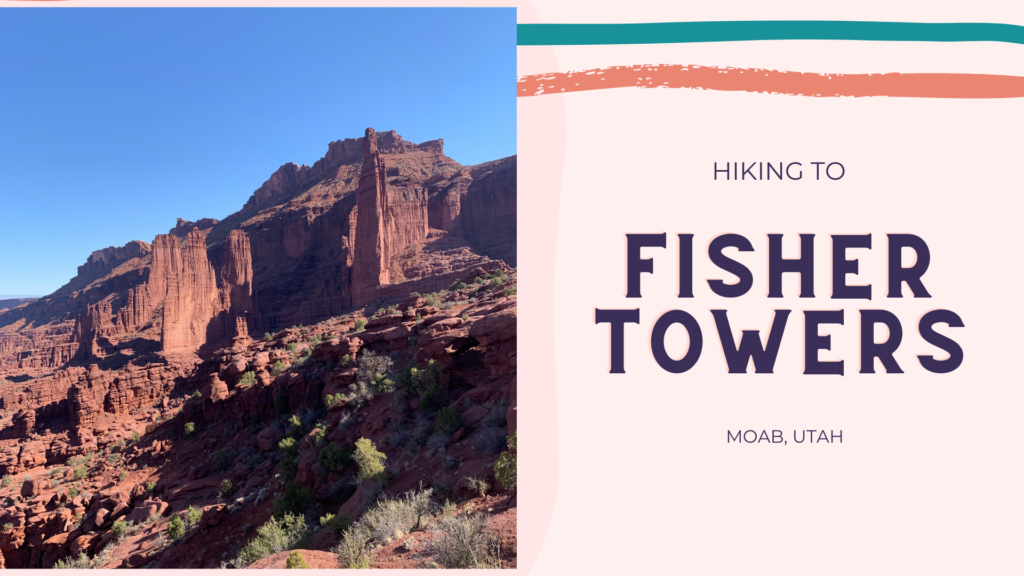 The Fisher Towers Trail is located 16 miles North East of Moab, Utah, and offers a 5 mile (RT) hike that winds through these fin-like structures. The Fisher Towers have eroded into many shapes and sizes – these towers are one of the most outstanding scenic features of Utah's Colorado Riverway. There is a ladder along this trail, but dogs and people can easily hike up and around it, then down a small gully to get to the other side.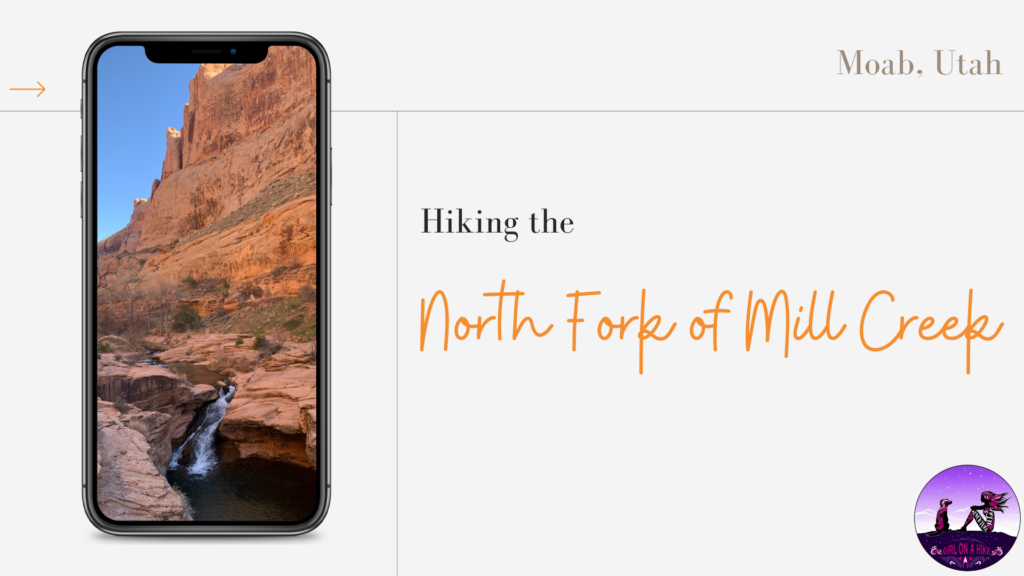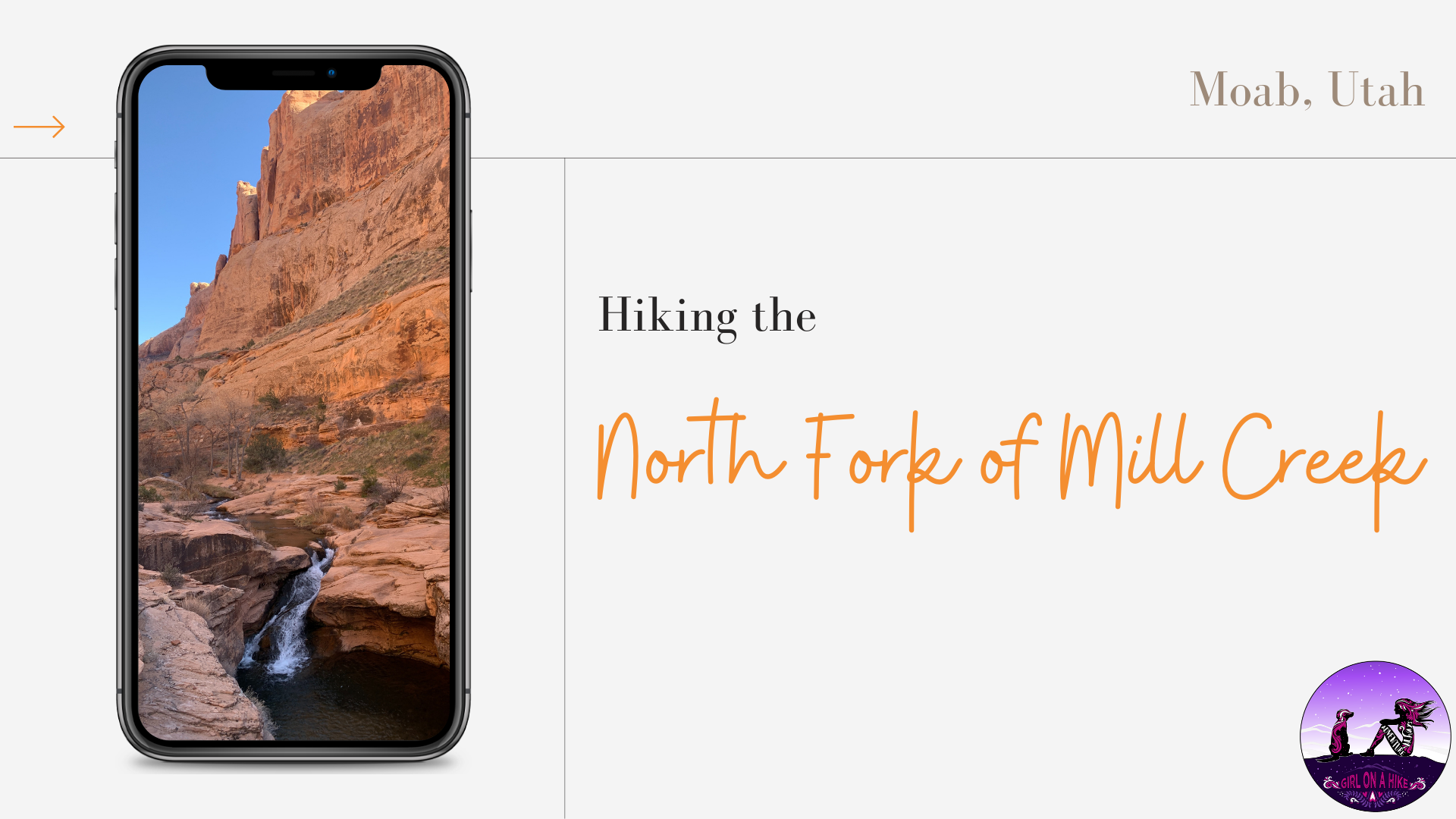 The North Fork of Mill Creek Canyon is perfect for dogs, since it is only 1 mile to the first natural waterfall, and is considered the "locals swimming hole". In Summer, be prepared to see possibly hundreds of people here on the weekends. Start hiking early in the morning to have a quiet hike and enjoy the sounds of the stream. You may even see people jumping from the cliff side. You can continue past the waterfall another 3/4 mile to a quieter area with another deep pool. Keep reading for more of the best Dog Friendly Trails in Moab!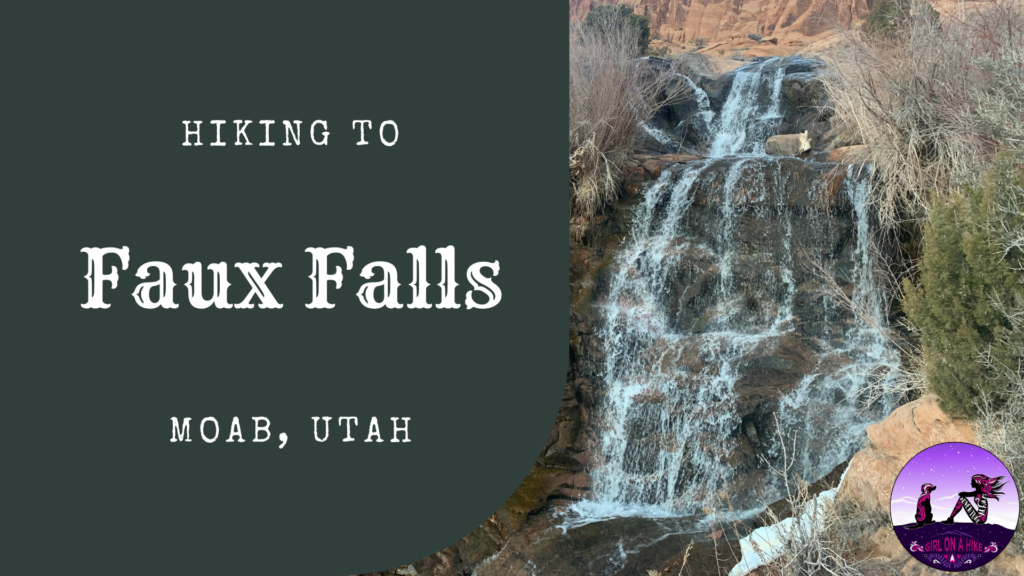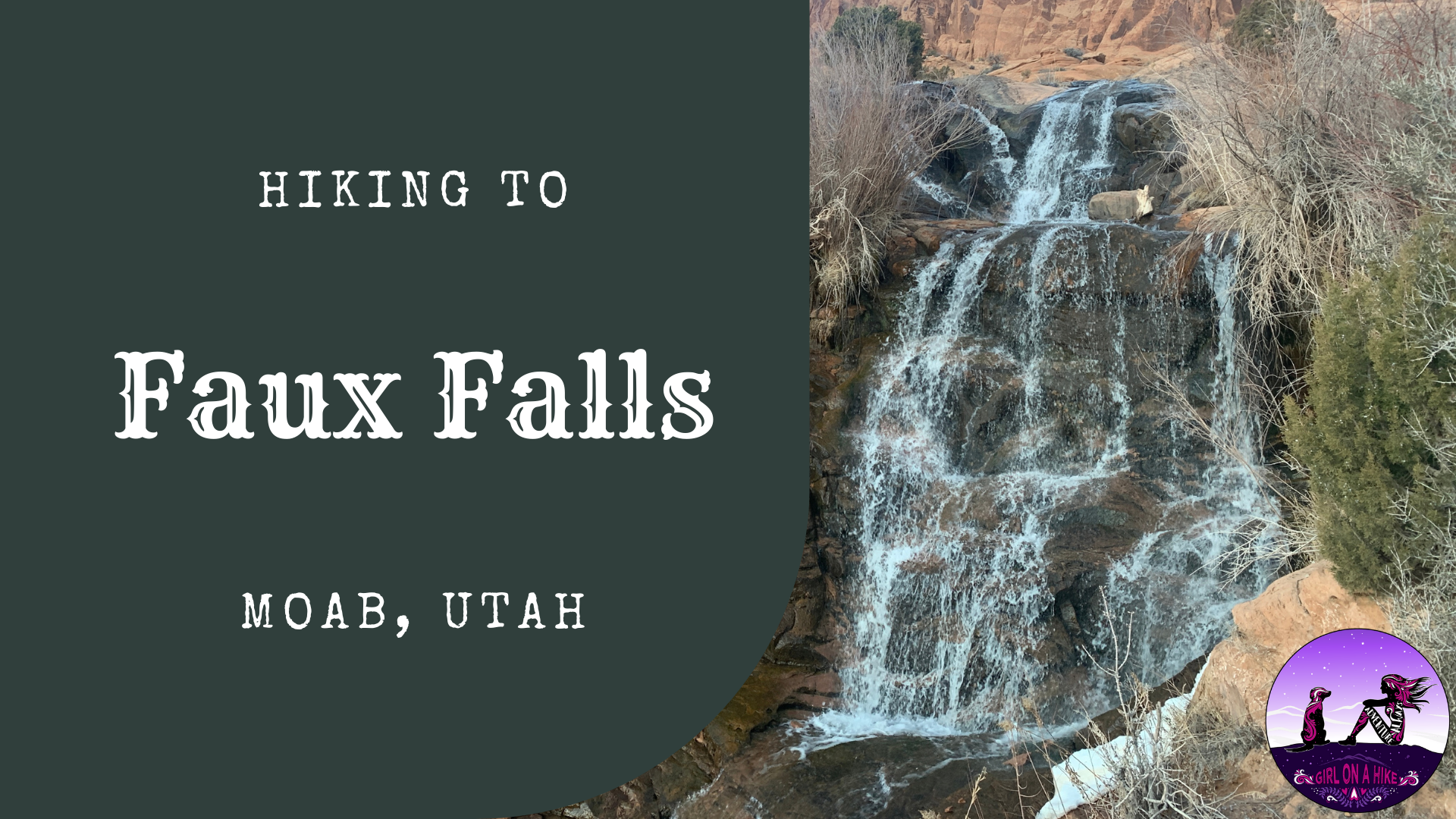 Faux Falls in Moab is a very short walk, that the whole family will enjoy. The word "Faux" is French for "false" or "fake", hence the name. Though this "faux falls" isn't natural, it sure feels like a real waterfall. The 2-3 foot deep pool at the bottom makes for a great shallow swimming area for kids and dogs. The mist flying all around the falls felt very refreshing!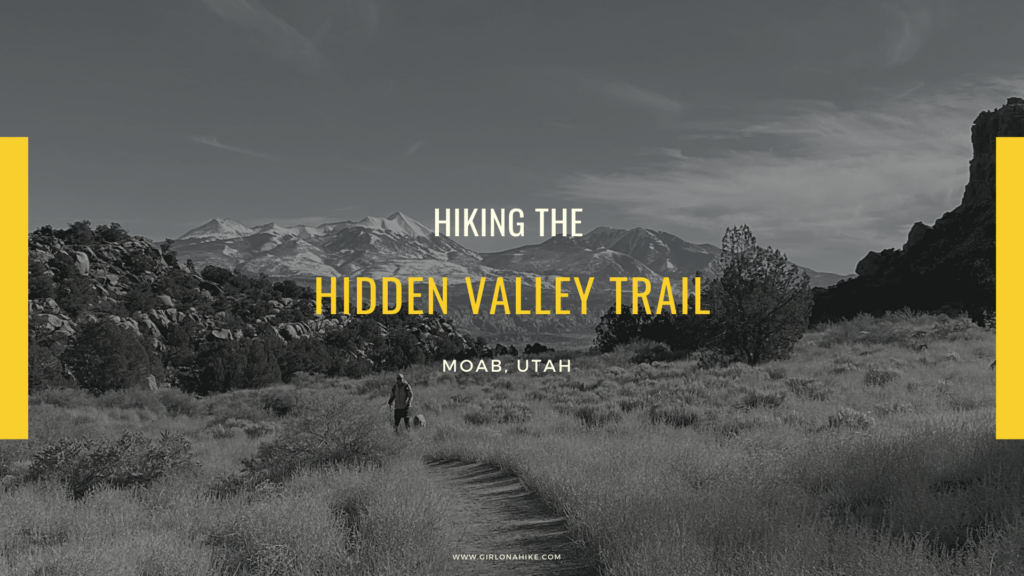 Hiking the Hidden Valley Trail right outside of Moab makes you feel like you are in a totally different place – look anywhere in Moab and the dominant sight is the Moab rim. It's known as "Behind the Rocks" – an interesting mix of sandstone fins, large rock walls, and domes. Is Hidden Valley really a valley? Not quite.  It's actually two hanging terraces that descends into Behind the Rocks. Dogs and humans will appreciate frolicking through the fields with no loud motorized vehicles. The Hidden Valley Trail offers one of the most amazing views of the LaSal Mountains, perfectly framed by sandstone and the valley.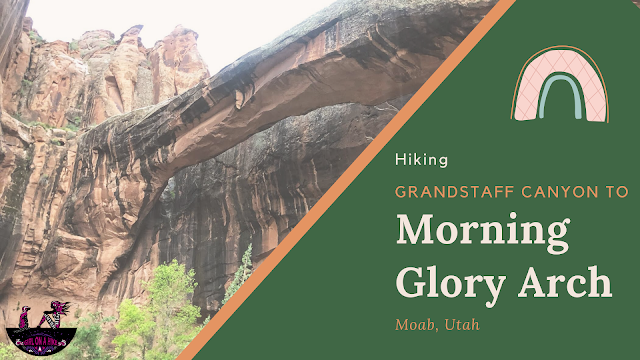 Grandstaff Canyon (formerly known as Negro Bill Canyon prior to 2016) follows a perennial stream, along tall Navajo Sandstone, through an oasis of cottonwood and willow trees. Most people say it's not about the destination, it's the journey getting there that is more rewarding. I beg to differ with this trail. The payoff at the end is the spectacular Morning Glory Natural Bridge, which spans 243ft, and is the 6th largest natural bridge in the U.S.! Dogs will thank you for hiking along a stream and to a really cool arch. Keep reading for more of the best Dog Friendly Trails in Moab!
Need a dog-friendly place to stay? Check out the dog-friendly lofts at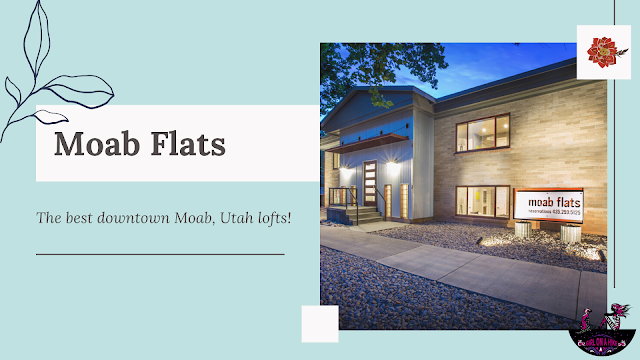 Also check out…
The Best Moab Arch Hikes Outside of Arches National Park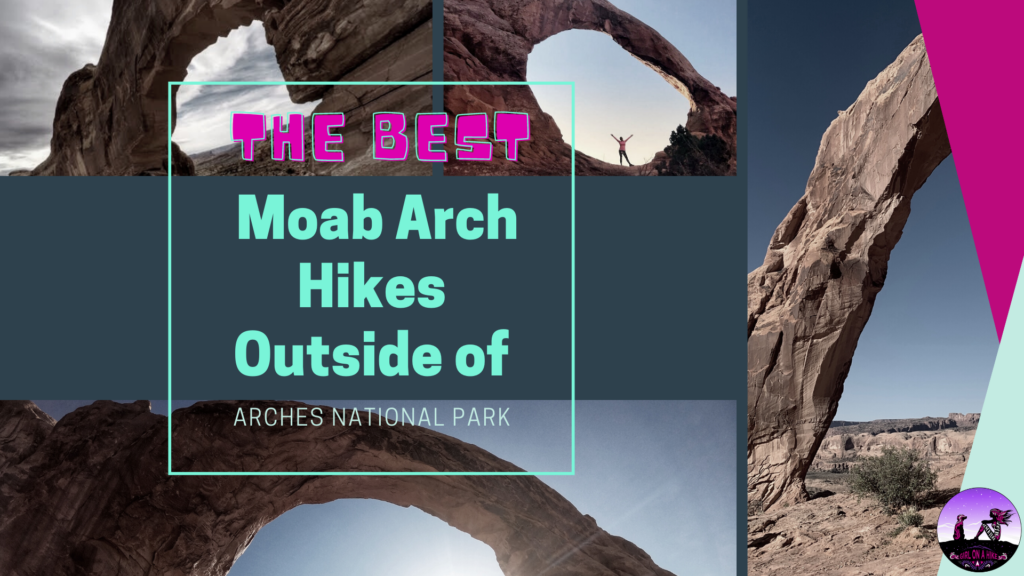 Recommended Gear

Save me on Pinterest!