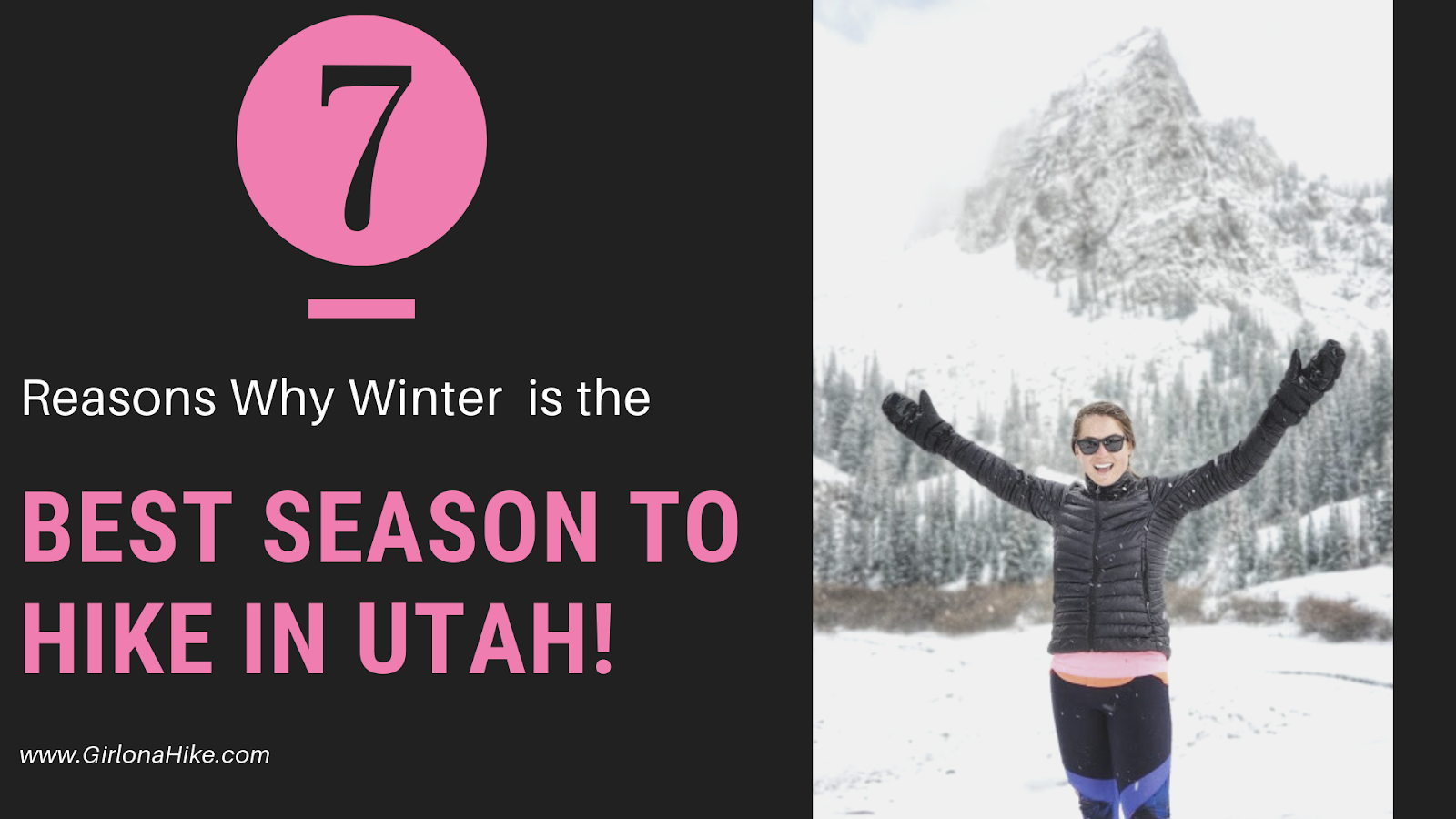 7 Reasons Why Winter is the Best Season to Go Hiking in Utah!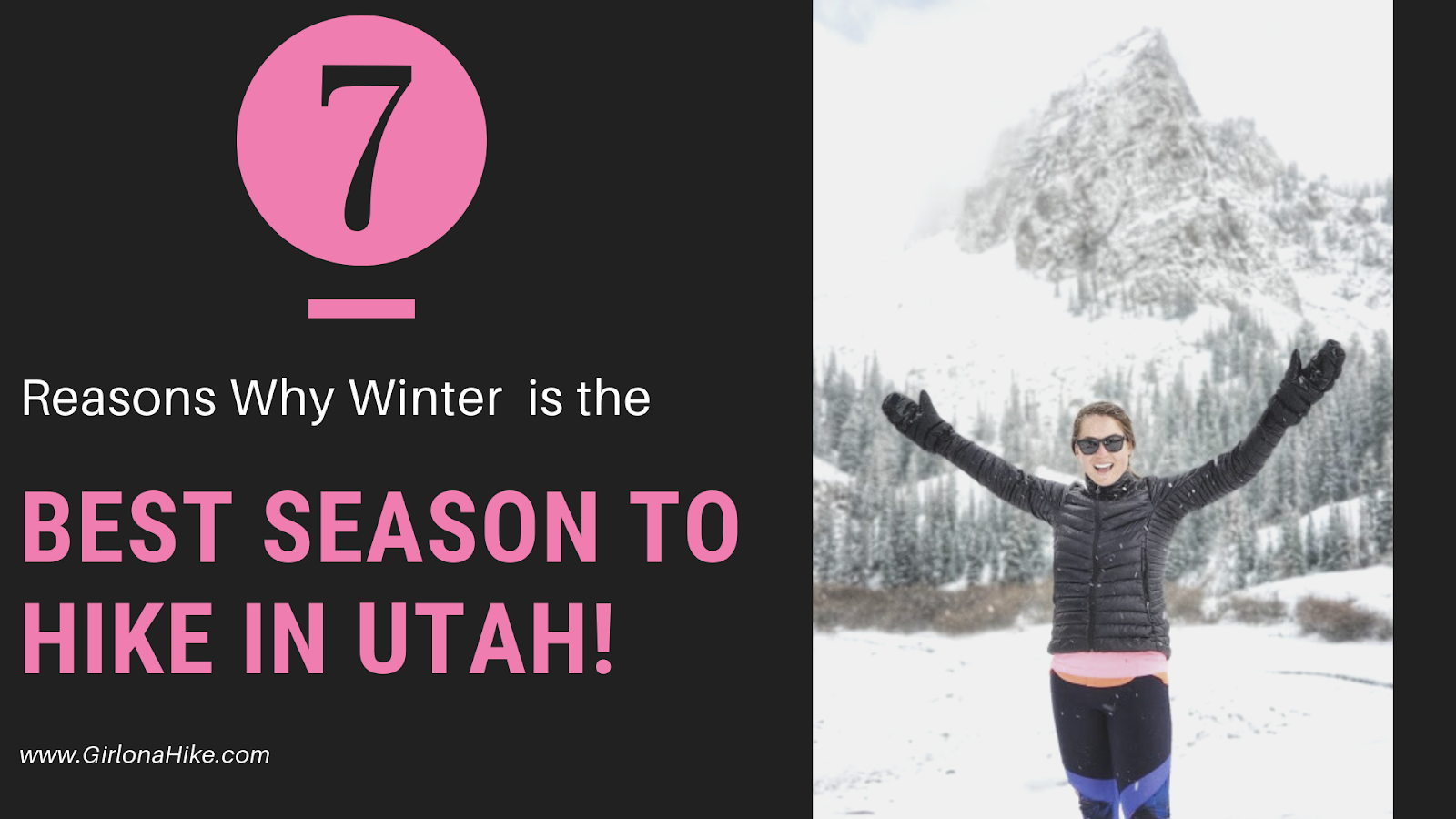 Here are my top 7 Reasons Why Winter is the best season to hike in Utah! Ever considered winter hiking? Summer trails are full with people hiking, but winter? You'll see half the people. Yes, it's cold. You'll get a little wet from snow. But so what – that's what layers are for!

7 Reasons Why Winter is the best season to hike in Utah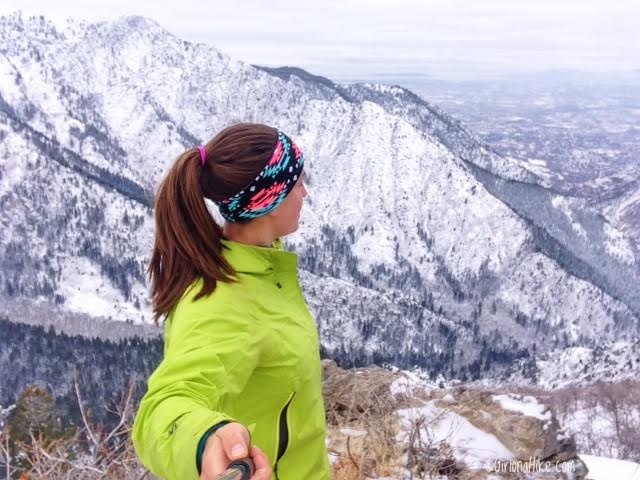 1. New Views 
The same trail you love in the summer will look completely different in Winter, making it feel brand new. The snow hanging on the trees, the piles of snow, glittering in the sun give your favorite trail a fresh look. I try to visit the same trails in every season throughout the years so I can see it in a different light.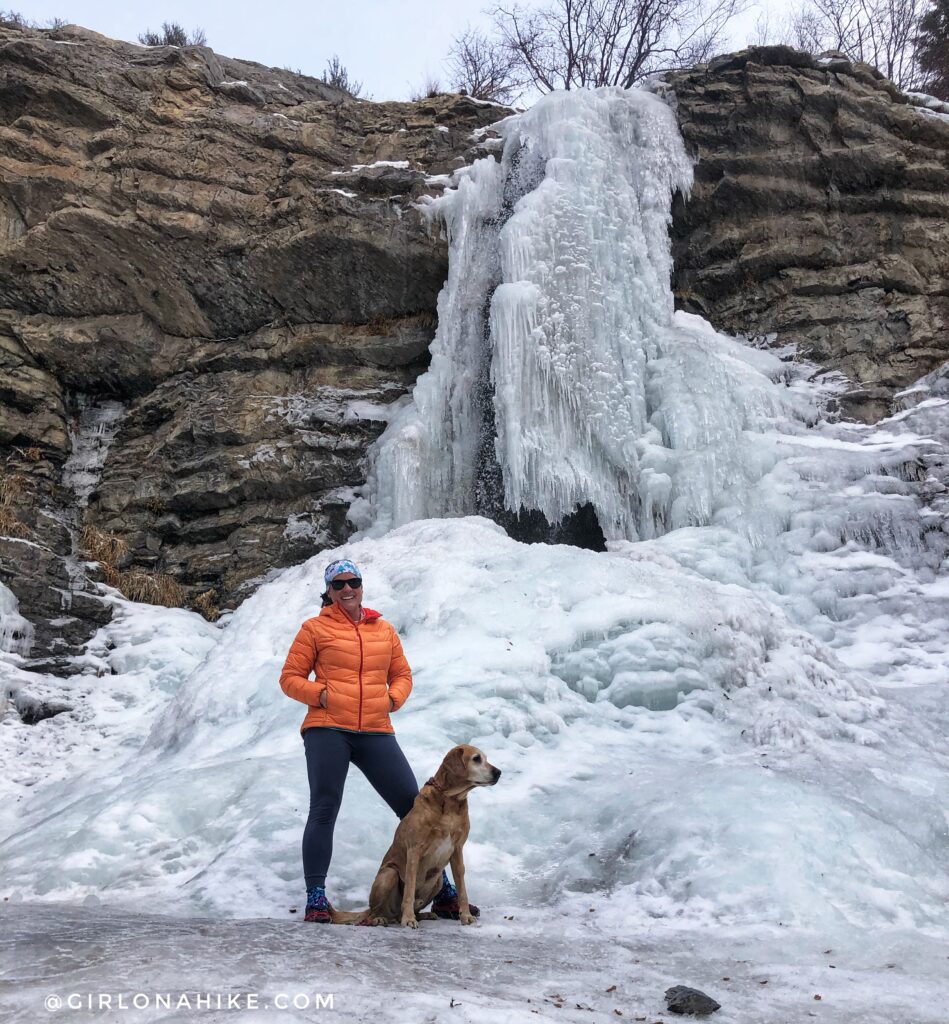 2. Frosty Landscapes 
Love waterfalls? Charlie and I sure do! In fact, we travel all over Utah to see the best falls! Check out my post on the Best Dog Friendly Waterfalls. Depending on the water levels and snow amount each season the waterfalls can look much bigger and magnificent covered with icicles, overflowing patches of frosty water layers, and the sound of water dripping is quite satisfying!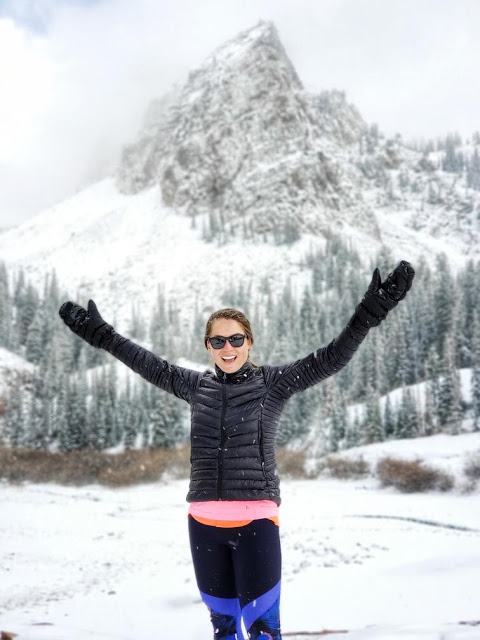 3. No bugs! 
Hooray for no bugs in Winter! I can only deal with mosquitos for so long before I start to feel like all my blood has been sucked dry. Your favorite summer trails will be bug-free and you can enjoy your hike that much more. No need for bug spray or itch cream – just hiking and enjoyment!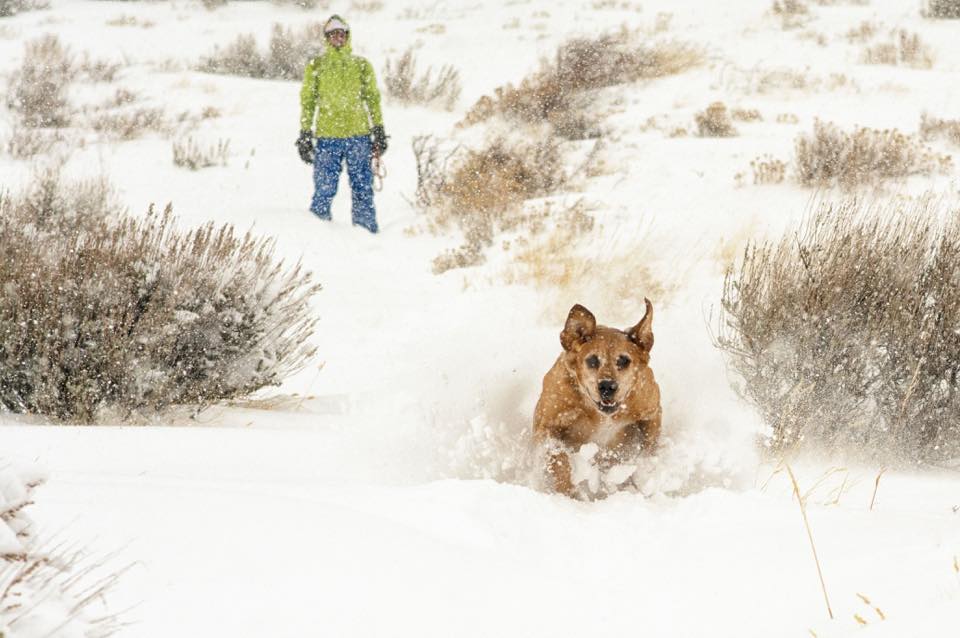 4. Dogs go Crazy in Snow! 
Ok, well, some dogs! There are two types of dogs in winter – those that absolutely love it and go crazy OR stand still waiting for a coat to be put on them. My Charlie is the first kind – he sees snow and freaks out doing all kinds of zoomies, leaps, turns, and jumping into powder. He literally can't get enough of it. Not only does he love playing in it, but he has so much more energy. Summer hikes can often wear him out due to hot temperatures, but in Winter he can go all day. It's really fun to watch dogs play in the snow!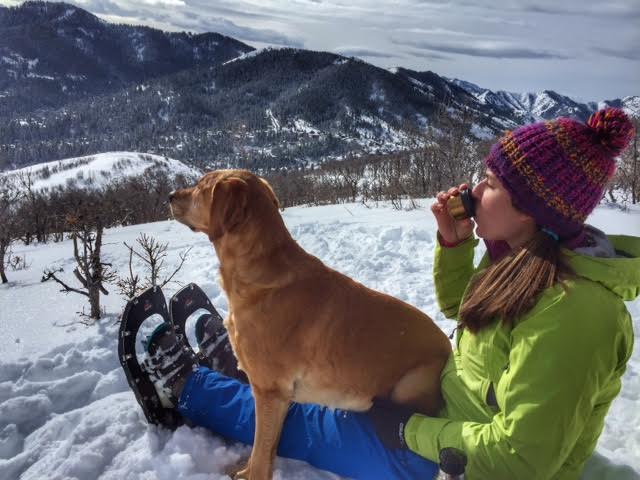 5. It's a good way to chill….Oh, and Hot Chocolate tastes that much better!
I always carry a thermos of either hot chocolate or tea on my winter hikes. It tastes SO good, plus warms my body up! I love seeing the steam come out from my cup as I pour it. Anytime I hike in winter, food and drinks tastes so much more comforting. In winter I also carry a little sit pad so I can sit down without my butt freezing.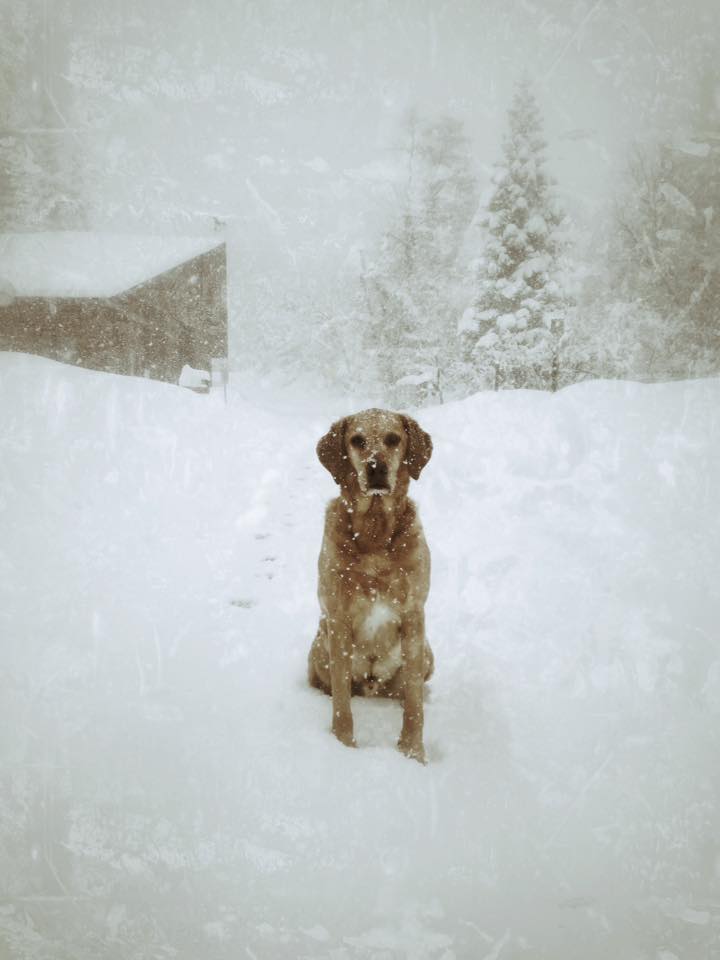 6. It's. So. Quiet.
One thing I love about winter hikes – they are so quiet and peaceful. I really enjoy sipping my hot drink and just being quiet listening to the wind and snow fall down. Summer always seems to be buzzing – literally. With mosquitoes, flies, and other bugs. Taking a break from loud sounds are very calming for me.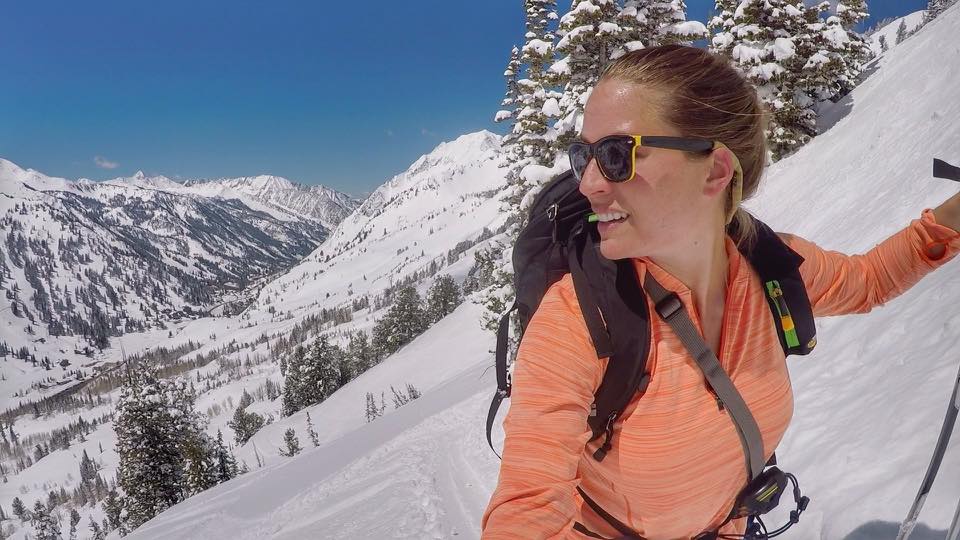 7. Avoid Crowds
Less people on the trails are always great – you get the views to yourself, the quiet sounds, and much needed solo time. Plus, who doesn't love breaking trail? I actually really love the workout I get in Winter from breaking trail from no people hiking. It makes me feel like I actually did something that day. The less people the better!

Recommended Gear
Be sure to check these articles out!
What to Wear While Hiking in Winter – For Women!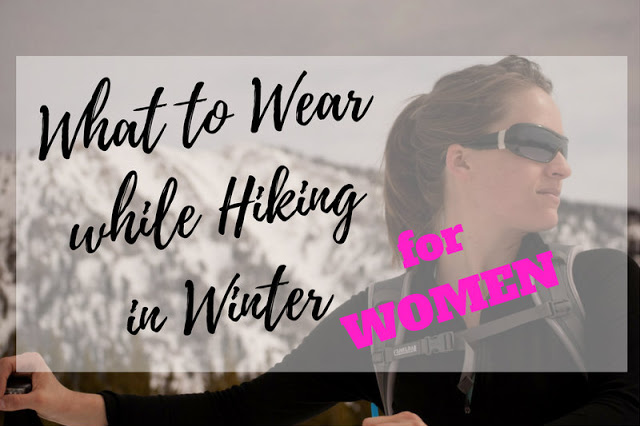 4 Must Have Items for Winter Hiking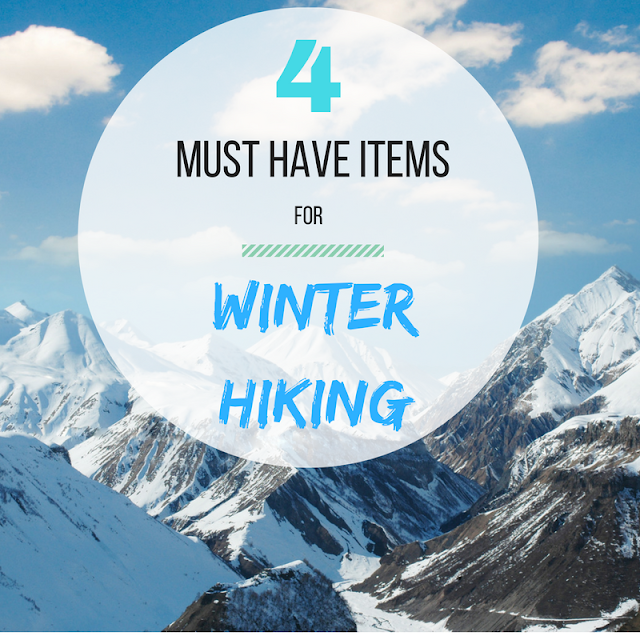 Save me on Pinterest!