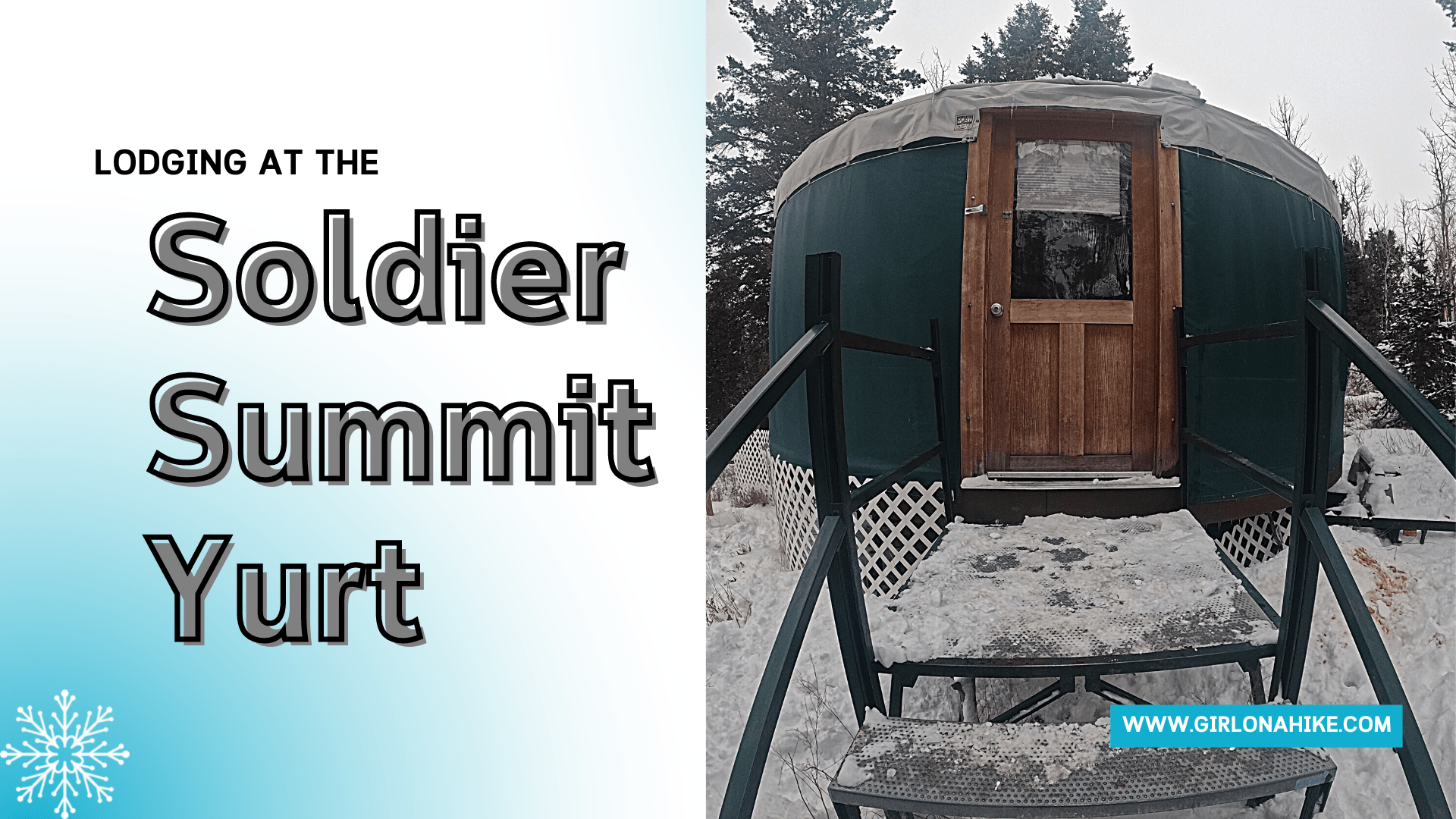 Lodging at the Soldier Summit Yurt, Utah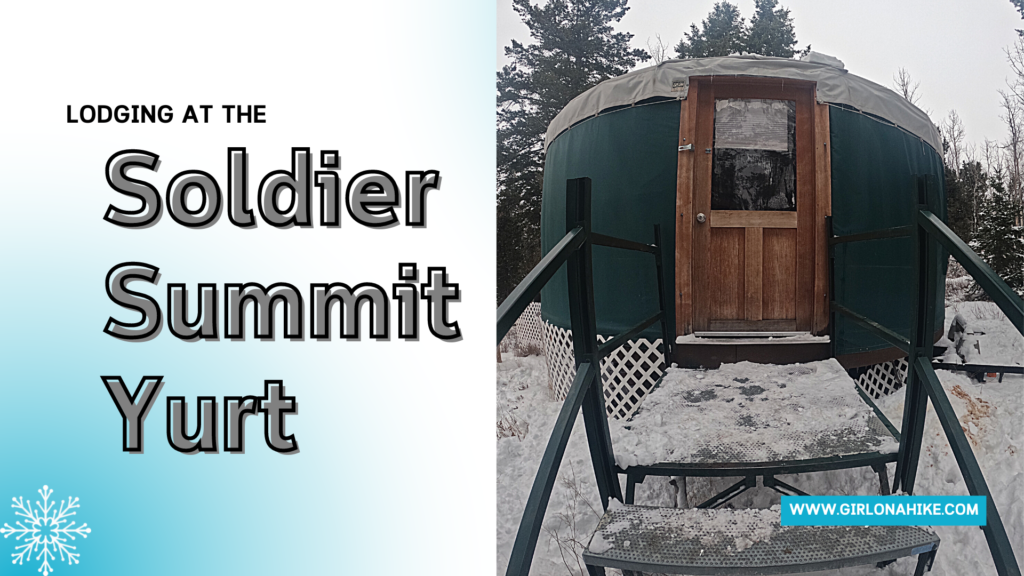 The Soldier Summit Yurt is located near Soldier Pass, Utah and provides central access to many outdoor activities. This yurt is remote and high up in the mountains, yet a short drive from civilization. Need some downtime? Just relax and disconnect for a while and sit by the fire and play games. This yurt also provides some of the best star-gazing.
The Solider Summit Yurt is 20 ft in diameter and tucked into an area with aspen, pine, and juniper trees! This off-grid yurt comes with all of the comforts of home in a unique mountain setting. The yurt is equipped with 4 double bunk beds, a dinner table, and chairs. The kitchen is equipped with a basin for washing dishes, basic cooking utensils, pots, and pans, and a double-burner gas stove so that you can whip up the ultimate gourmet camping meal! In the winter, curl up by the wood-burning stove, or enjoy the outdoor fire pit in the warmer months!
In winter, I recommend bringing baby wipes to clean up, as there is no way to shower. The enclosed pit toilet is also ~20 ft away.
The Soldier Summit Yurt is both kid and dog friendly! Pricing varies by season, with winter being the most popular. The yurt is available year-round and is about an hour from Spanish Fork, Utah.
Directions
A few days prior to your stay, the host will email you the driving directions, detailed maps, and info. In general, it is about 20 minutes SW of Soldier Pass, Utah.
Trail Info
In Summer, there is no hiking involved, simply drive up to the yurt along a dirt road. In Winter, you will need to hike/snowshoe in about 2 miles one way.
FAQs
How can I make a reservation?
Reservations can be made on Air B&B here! You can also just search for "Solider Summit Yurt". You will get an email with the lockbox code to access the yurt a few days prior to your trip along with the visitors manual.
How much does it cost to stay at the yurt?
Pricing varies by season. In December when we went it was $99/night (not including all the Air B&B fees & taxes). The host generally opens up reservations several months out. My recommendation is if you want a December reservation, check in October for the dates you want.
How many people can stay in the yurt?
The host says a max of 8 people can sleep in here, but I don't recommend more than 4 (plus dogs, or 6 people and no dogs). This is just because it's on the small side and you need at least one area to put all your gear to hang up and dry. There are double bunk beds with three-inch sleeping pads are provided.
What does the yurt provide?
The Solider Summit Yurt comes with plenty of firewood for the wood stove. If you want an outside fire you need to bring your own. All kitchen & cleaning supplies are provided as well. However, you need to bring ALL of your own food, including oil, spices, butter, etc. For a full list check out the Air B&B listing. There is no trash service so you need to pack out everything you bring in.
Is there water access?
No, you will need to carry it all in OR melt snow. There are no nearby streams.
What should I bring?
I always just wear my Crocs with thick socks. Slippers work too.
Games, alcohol, food, your own entertainment
Power banks and cords
Sleeping bag, pillow
Check out my video for the full tour of the Soldier Summit Yurt!
Recommended Gear
Also Stay At…
The Monte Cristo Yurt! This is the "sister" yurt to the Soldier Summit Yurt (the same people own both).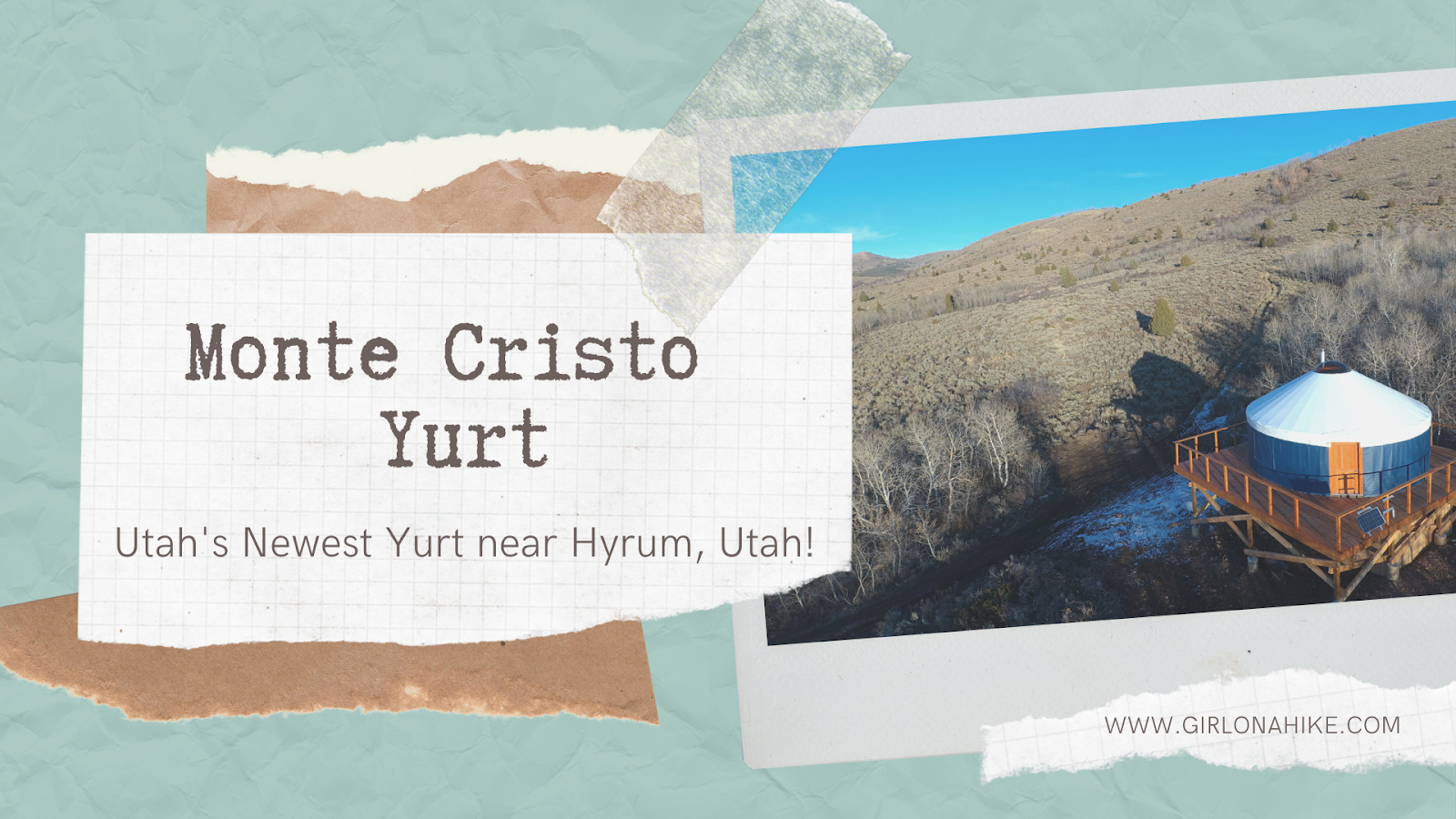 SAVE ME ON PINTEREST!