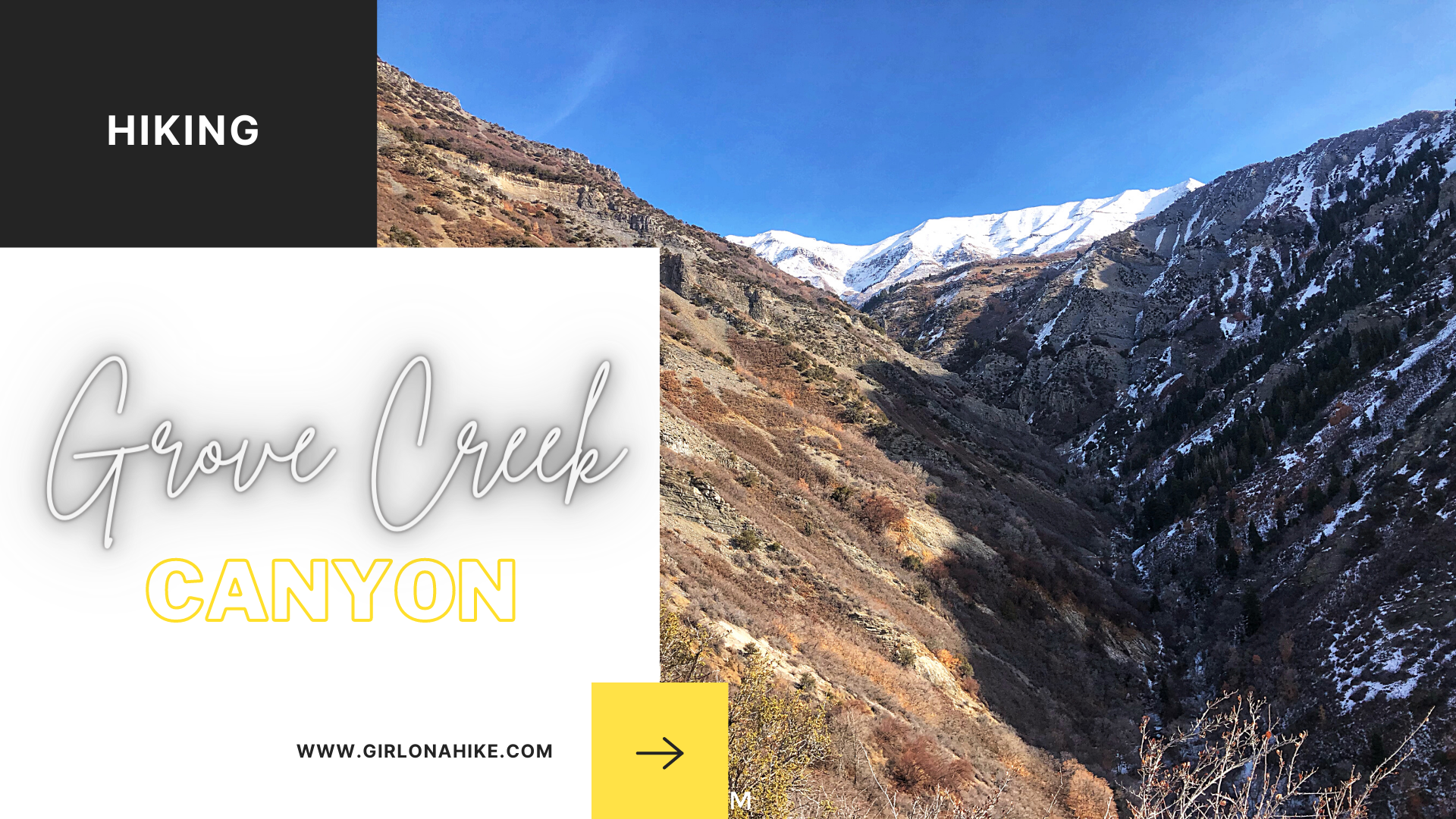 Hiking Grove Creek Canyon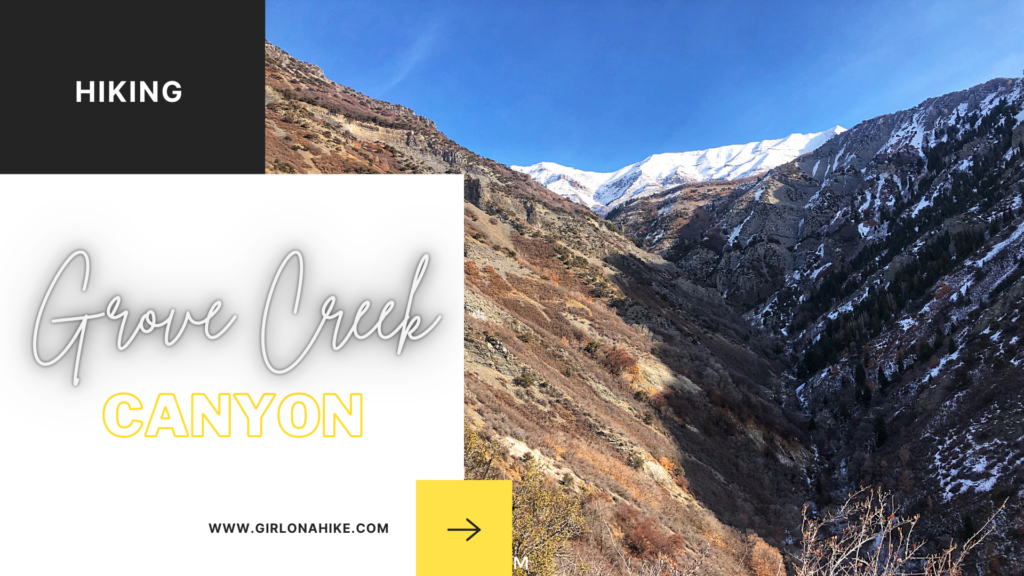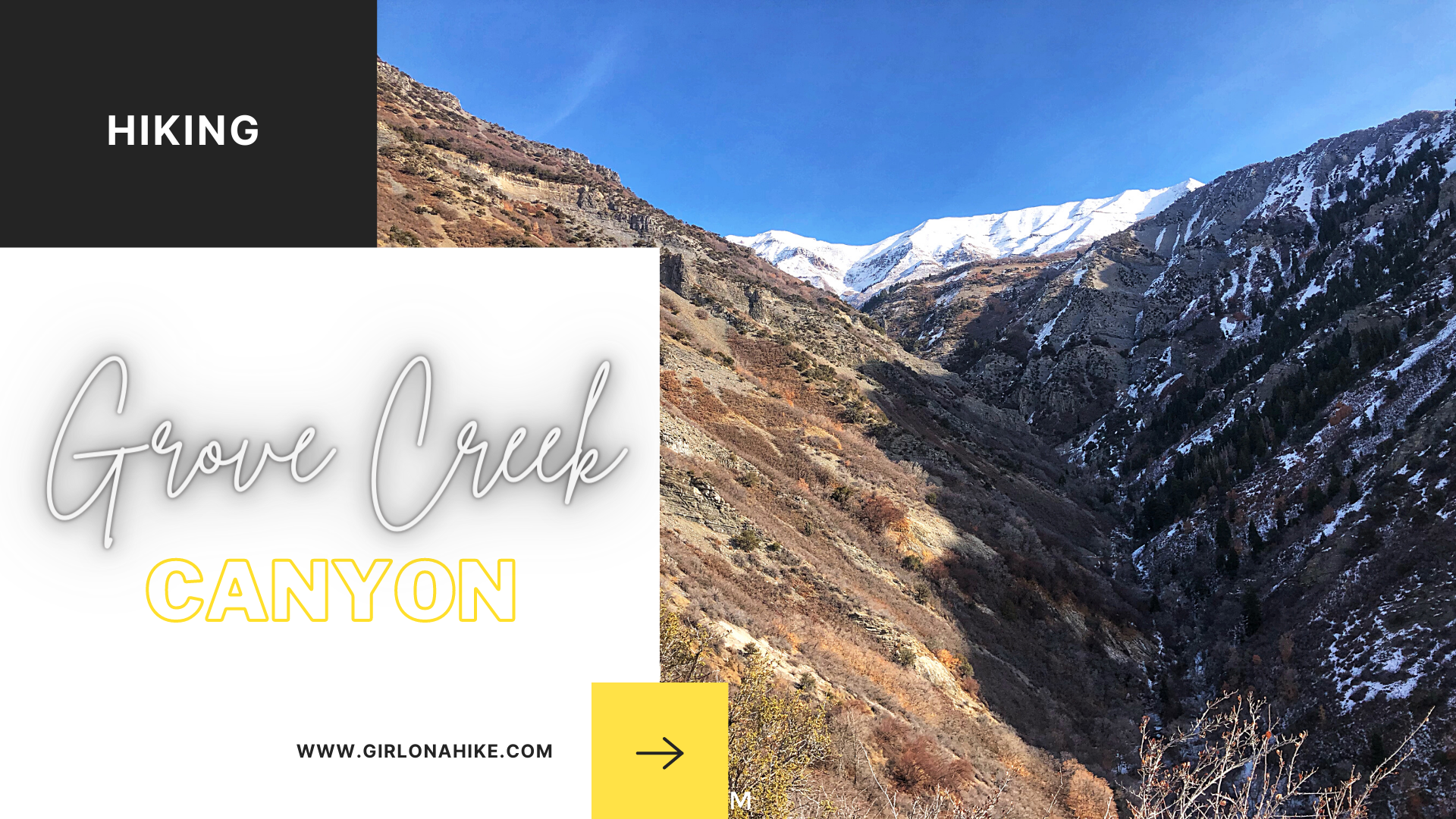 Grove Creek Canyon is located to the east of Pleasant Grove, Utah. It leads you through a somewhat narrow canyon, that eventually connects with the Great Western Trail. Along the way you'll have an amazing view of South Mt. Timpanogos, and pass two waterfalls – the first which is inaccessible, and the 2nd you could probably find a way down to yet wouldn't be easy.
About
Most hikers and runners enjoy viewing the waterfalls from the trail, as it looks directly down to them. At the top of the second waterfall there is a bench to take in the view and a bridge that crosses the creek. This is where most people turn around, making a nice 4 mile RT hike. Dogs are allowed off leash on this trail, but I would avoid hiking it when it's really hot outside – there is zero shade. As always, bring plenty of water for both you and your dogs. Dogs can easily drink from the stream at the bridge.
Directions
From SLC, drive south on I-15 and take exit 275. Drive on Pleasant Grove Blvd, straight across Main St. Turn left on S 100 E, then right onto E 500 N. Drive to the very end of this road where you'll see the sign for Grove Creek Canyon TH. Here is a map.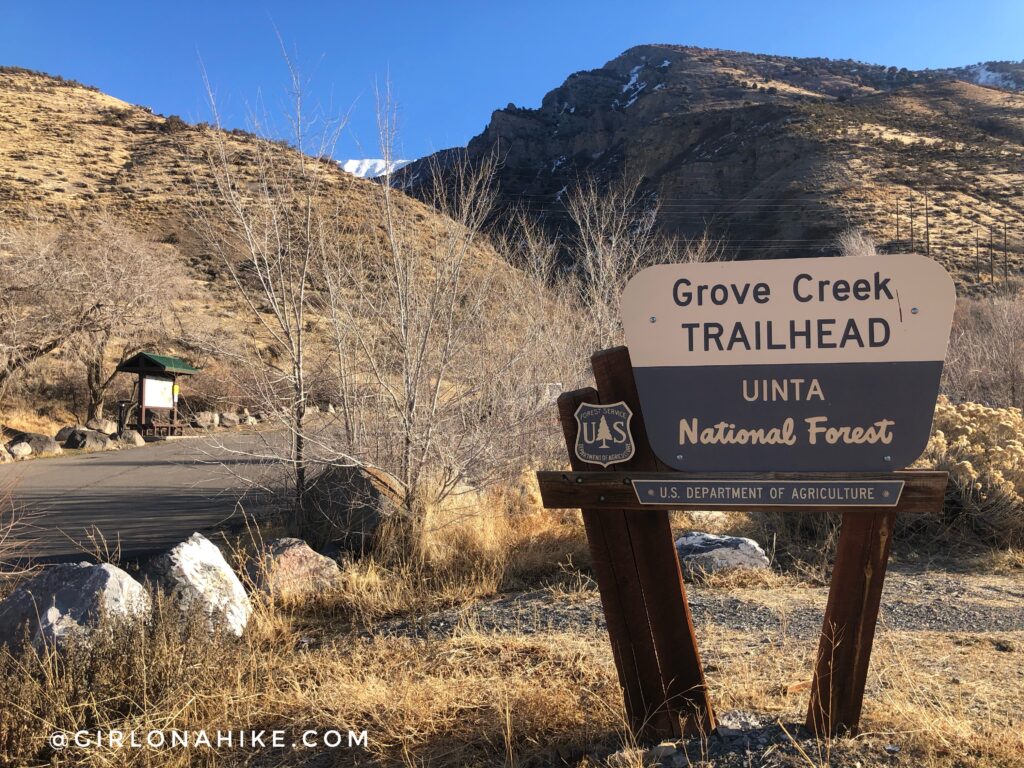 Driving up to the TH, you should see this Grove Creek sign.
Trail Info
Distance: 4 miles RT (to the bridge), 6 miles RT (to Indian Springs CG)
Elevation gain: 1,500 ft, 2200 ft to Indian Springs CG
Time: 3-4 hours
Dog friendly? Yes, off leash
Kid friendly? Yes, however some sections of the trail are very narrow. Hold hands with the little ones on those sections.
Fees/Permits? None
Grove Creek Canyon to Bridge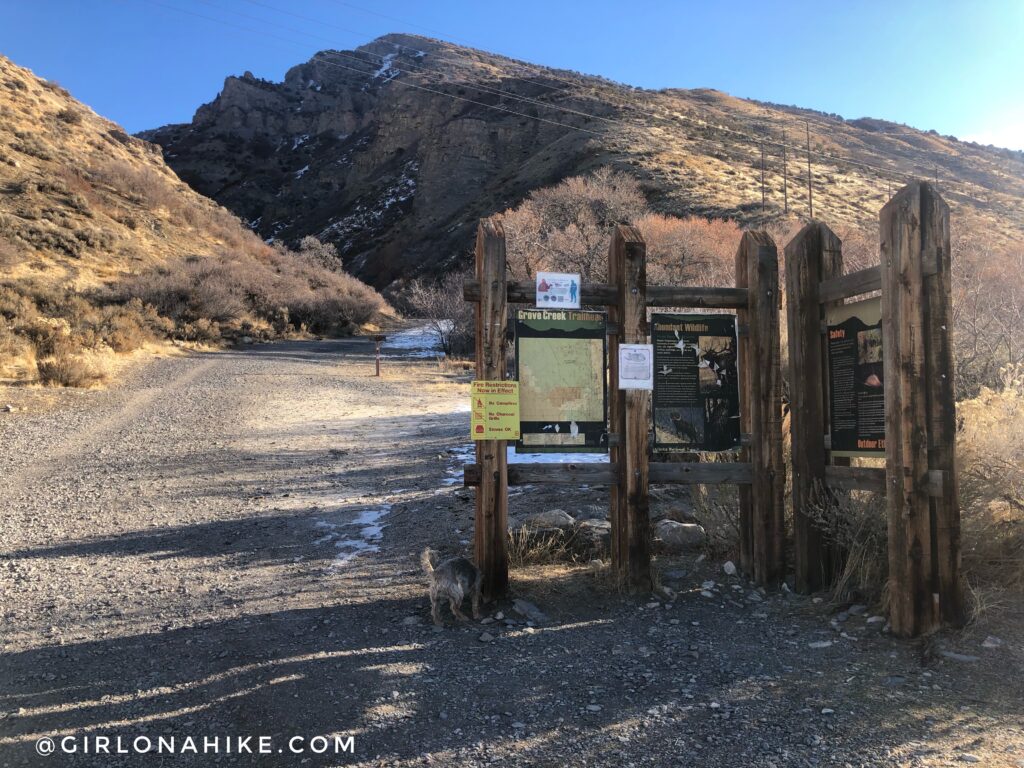 Begin by walking up the wide road and pass the TH signs.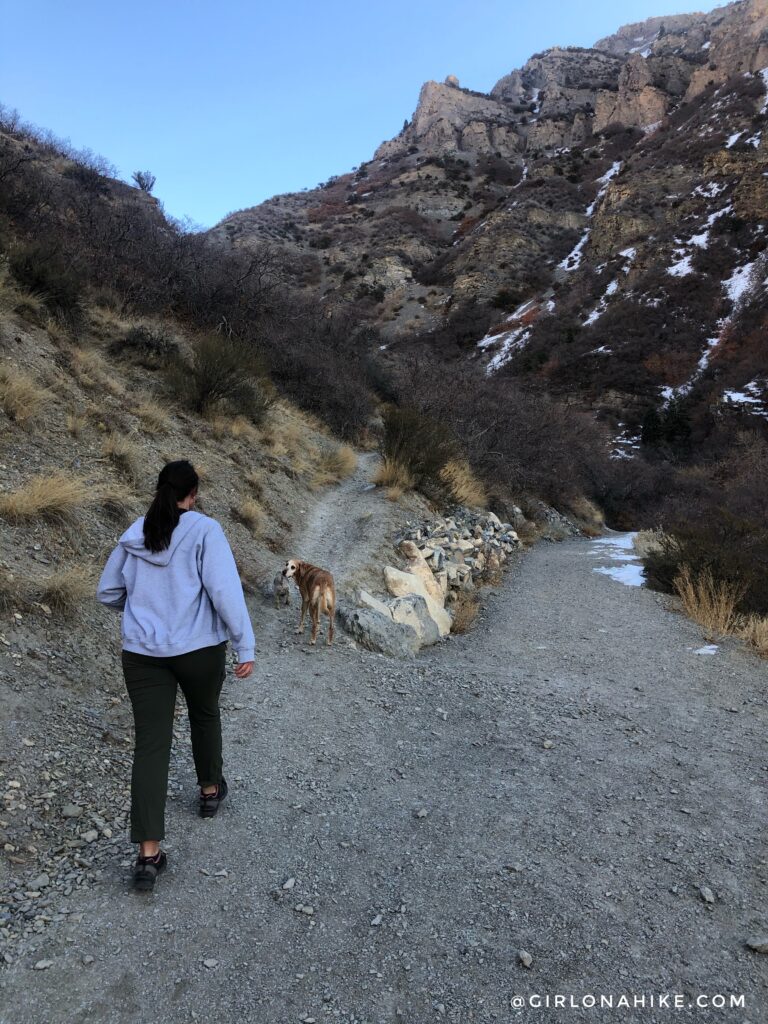 Continue up the wide dirt road, and after about 10 minutes of hiking you'll see a small trail split off to the left. You'll need to turn there.
 Next, just after the trail split the trail gets really steep for about 20-30 feet.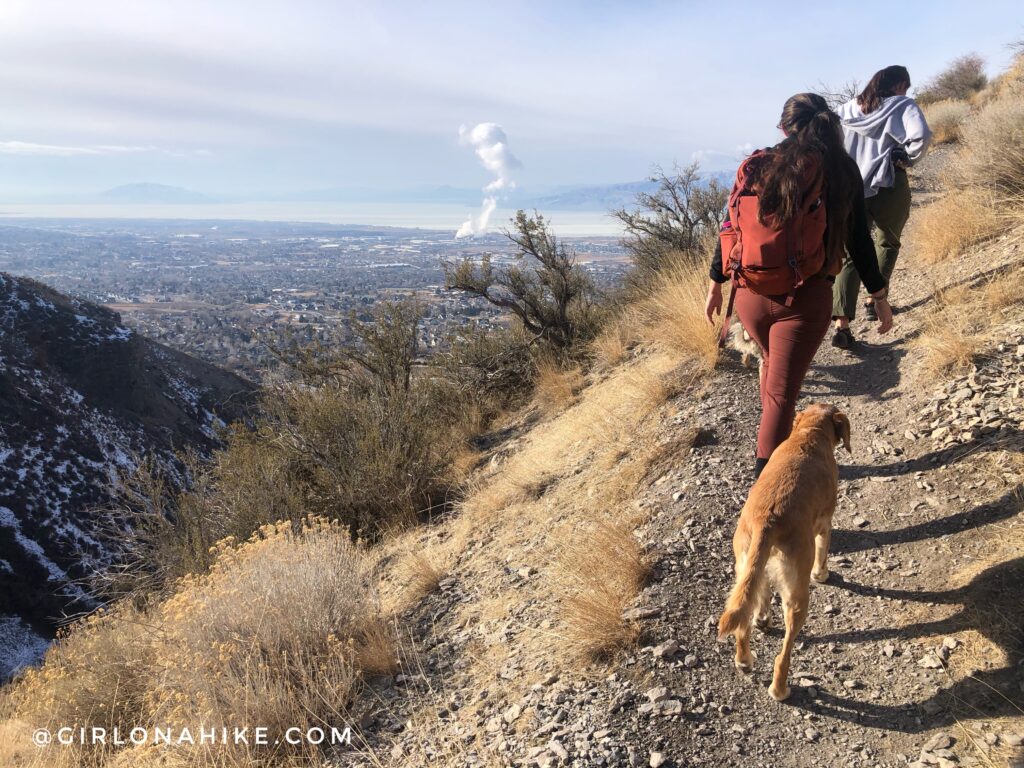 The trail eventually makes one switchback, chasing directions from East to West. You should have a great view of Pleasant Grove and Utah Lake.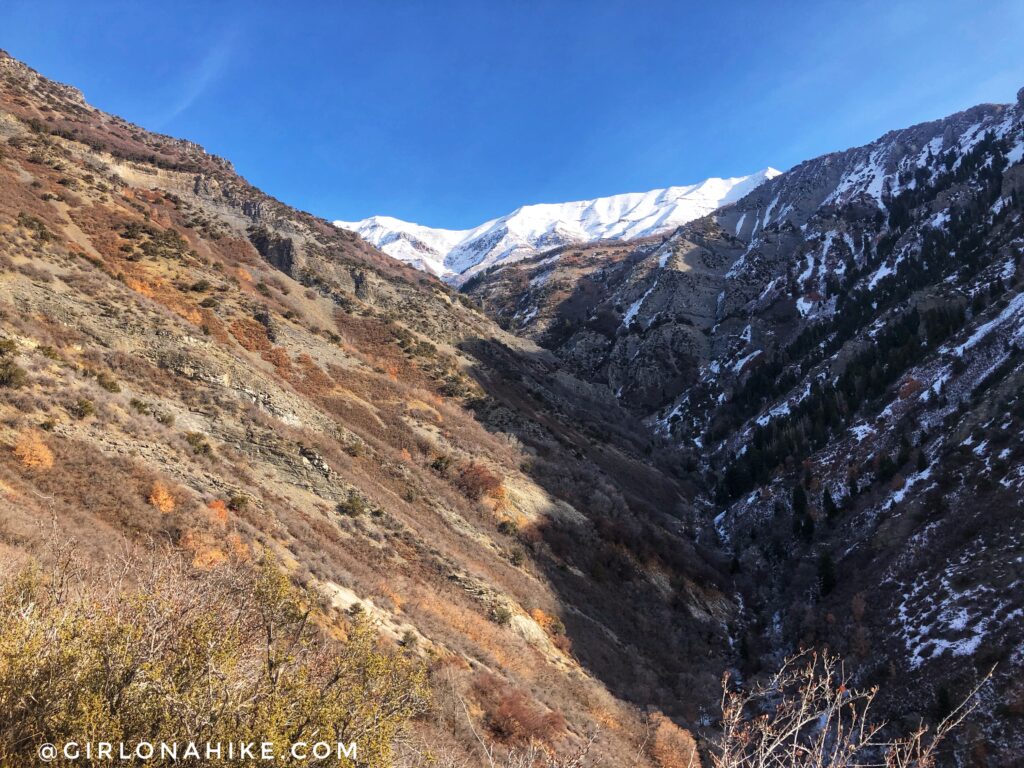 After the 2nd switchback, you should have an awesome view of Grove Creek Canyon and the Timpanogos ridge.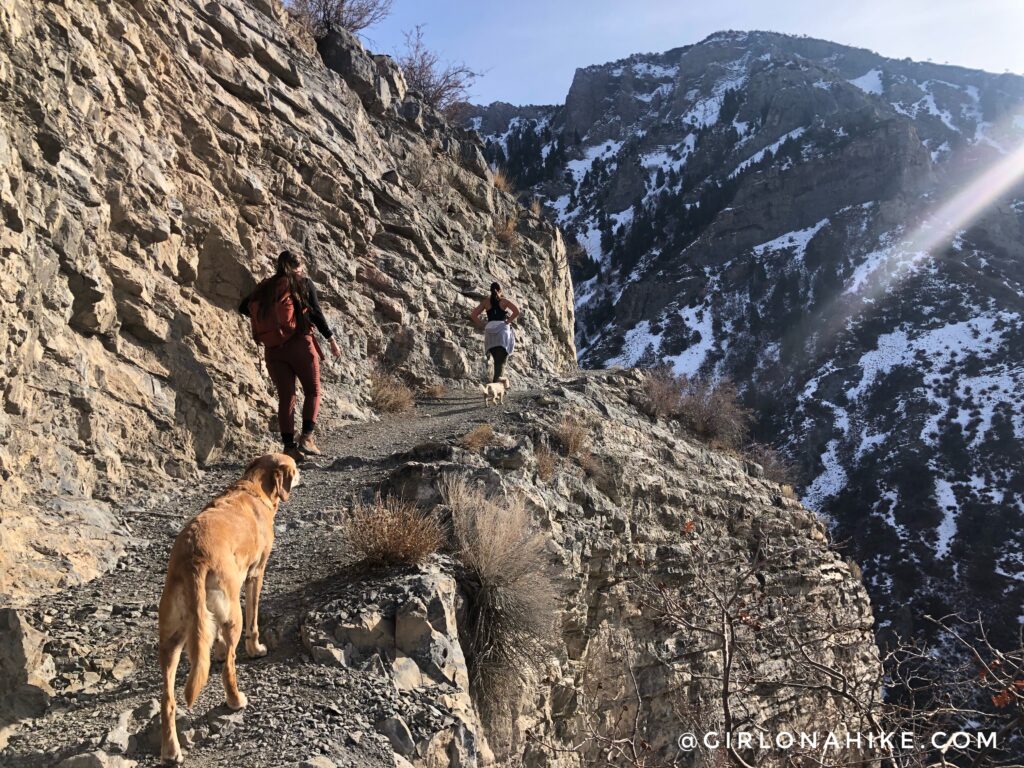 The trail does have a few spots where the trail drops off to the right. If you have little kids, this is the section you may want to keep a close on them.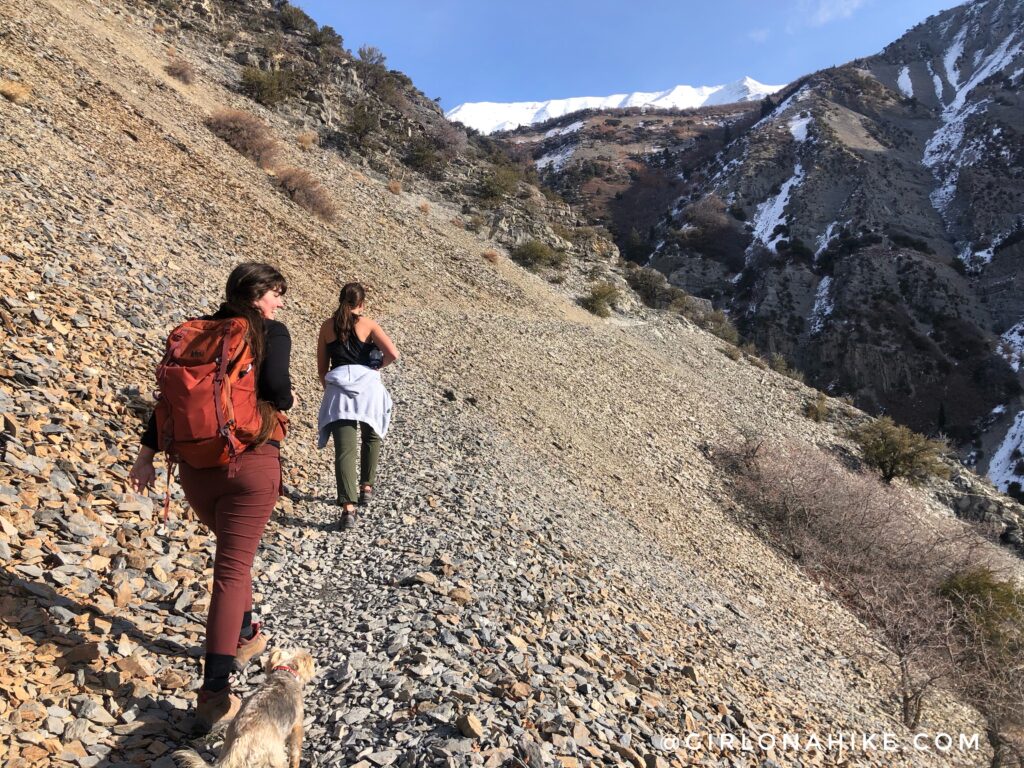 Just after this rocky section, keep an eye down in the bottom of the canyon for the first waterfall. You may not be able to view it in summer with all the leaves still on the trees. If you aren't looking for it, you'll definitely miss it.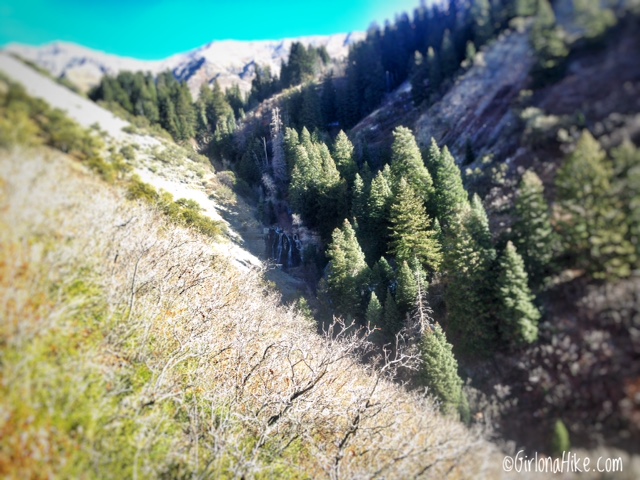 Around 1 3/4 mile in, you should clearly be able to see the 2nd waterfall. Continue hiking until you reach the bridge.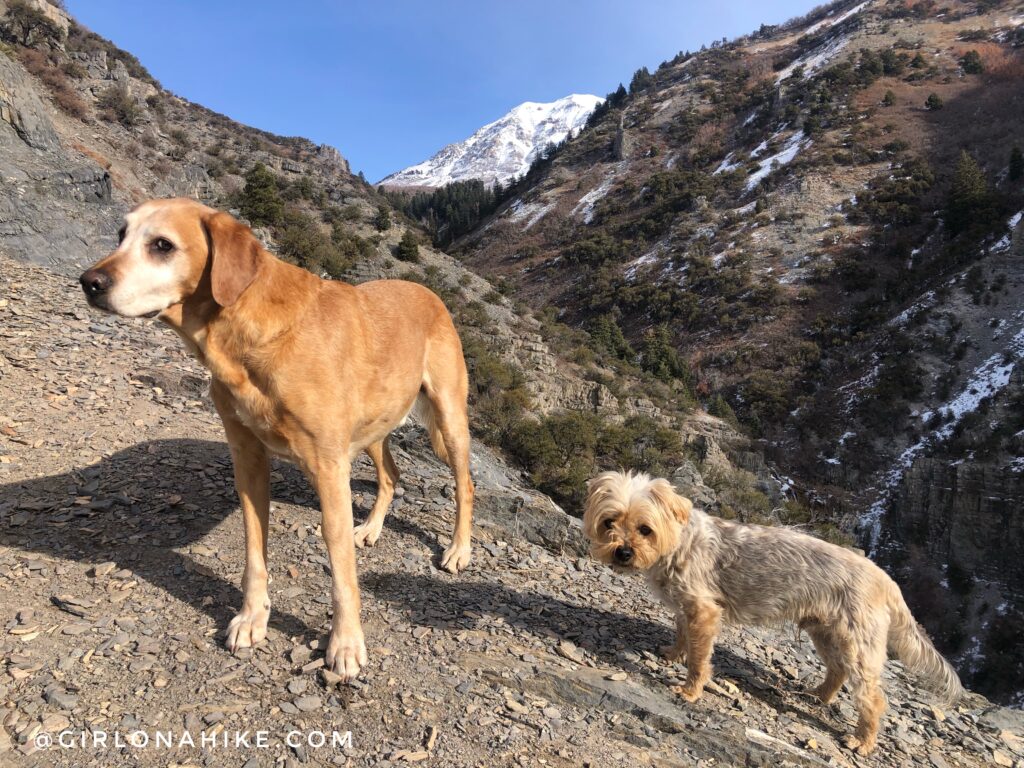 Big dog, little dog.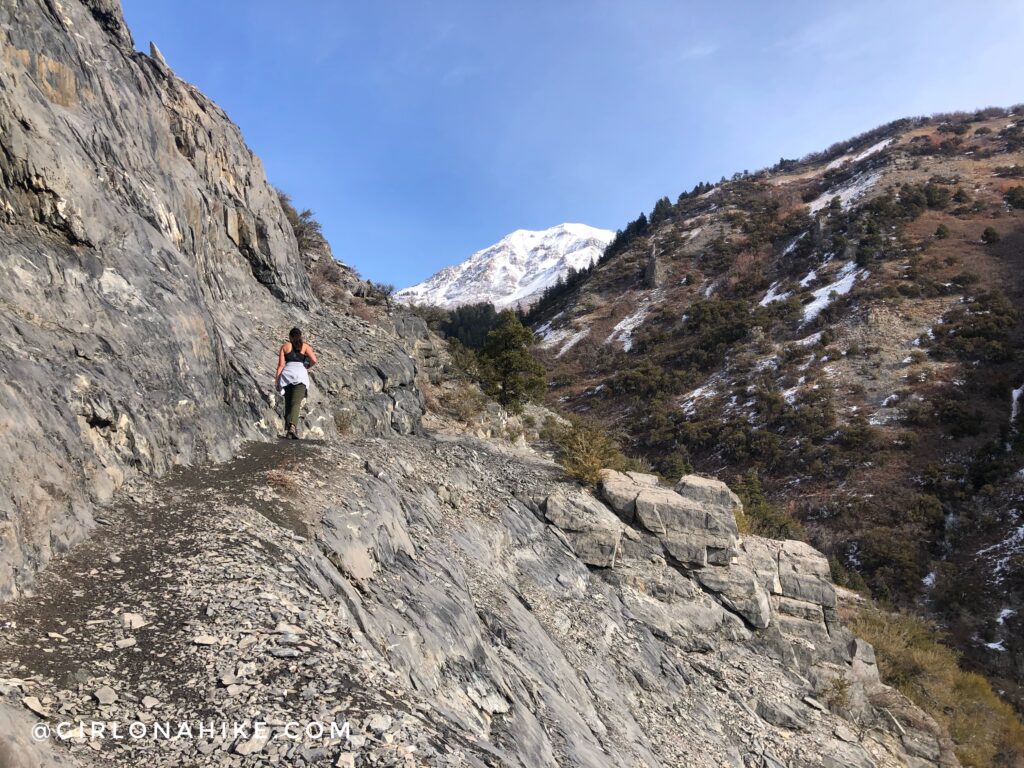 Making our way higher up.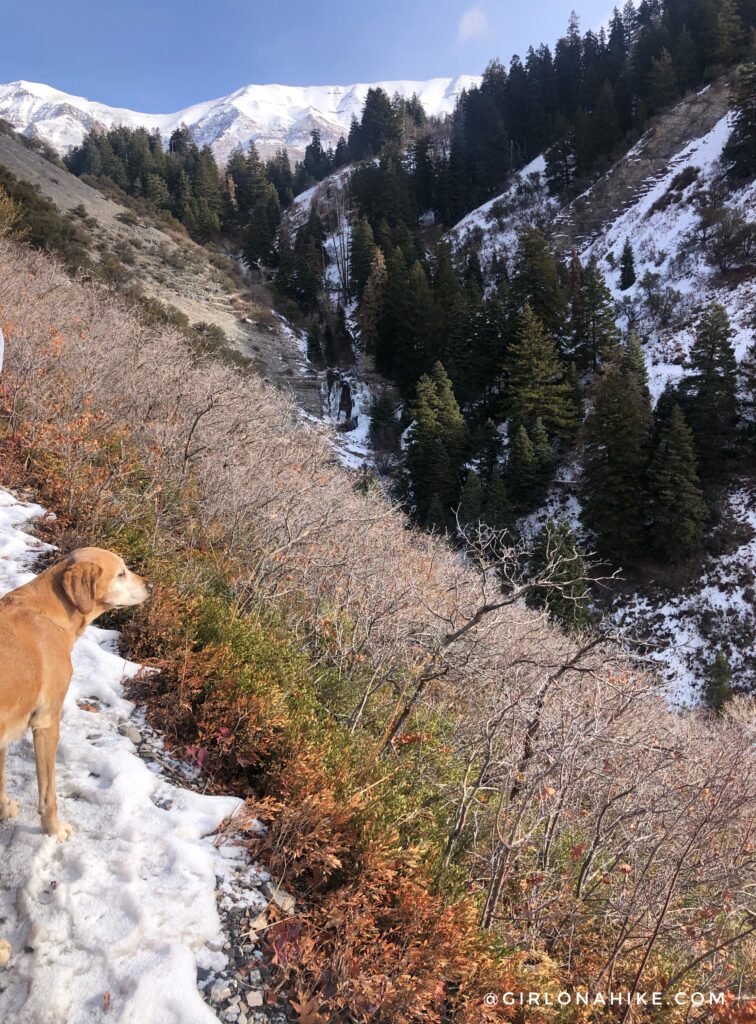 What a beautiful day!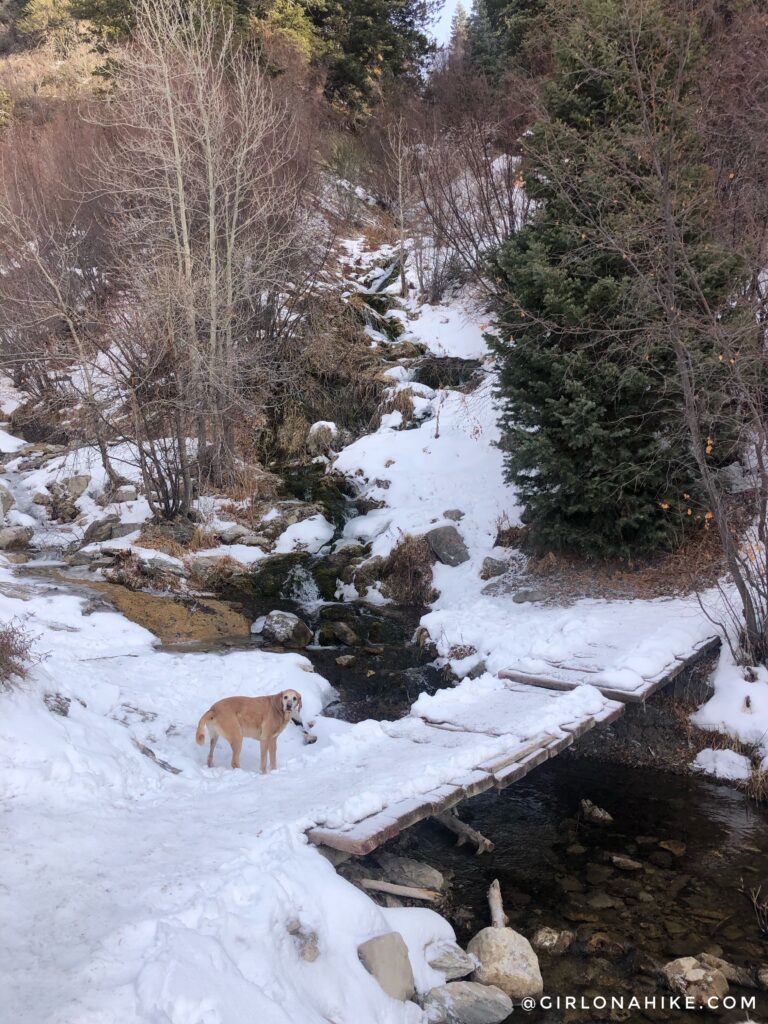 Typically when I hike this trail I only go to the bridge and back. You can keep going up as far as you want. Typically past this point in winter, the trail gets really icy so make sure to carry microspikes.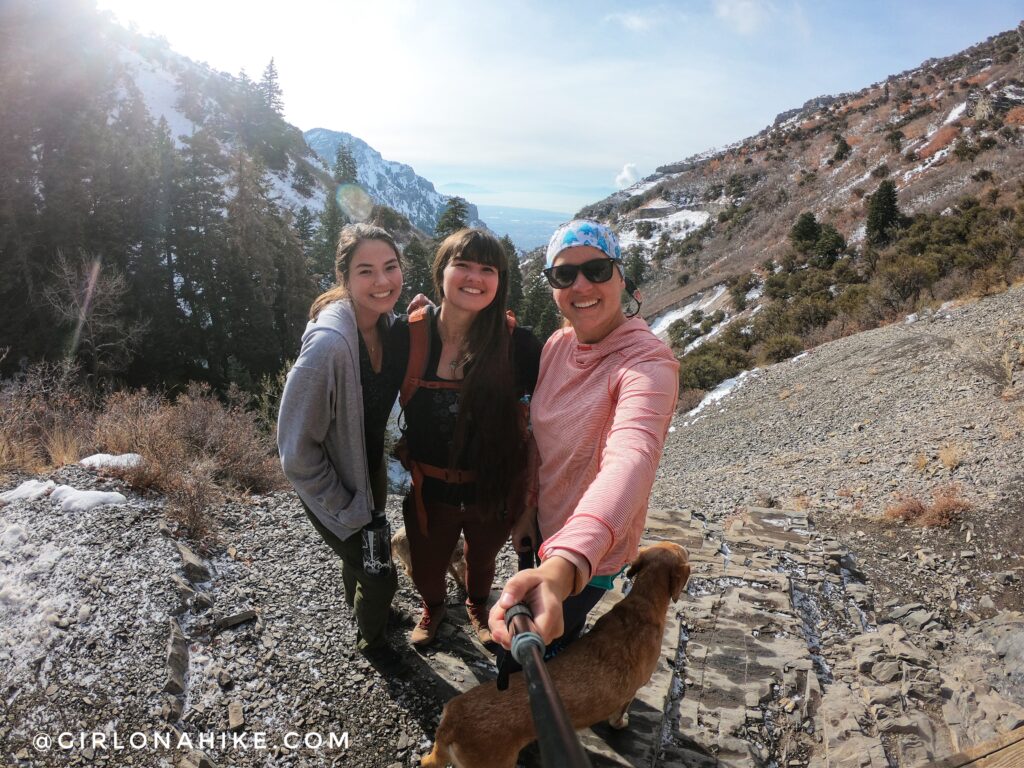 Hiking with @trails_2_travel and her sister!
Indian Springs Campground
If you have time, go 1 mile (and 800 ft elevation gain) past the bridge to the Indian Springs CG sign. You get a great view of the Mt.Timpanogos Ridge!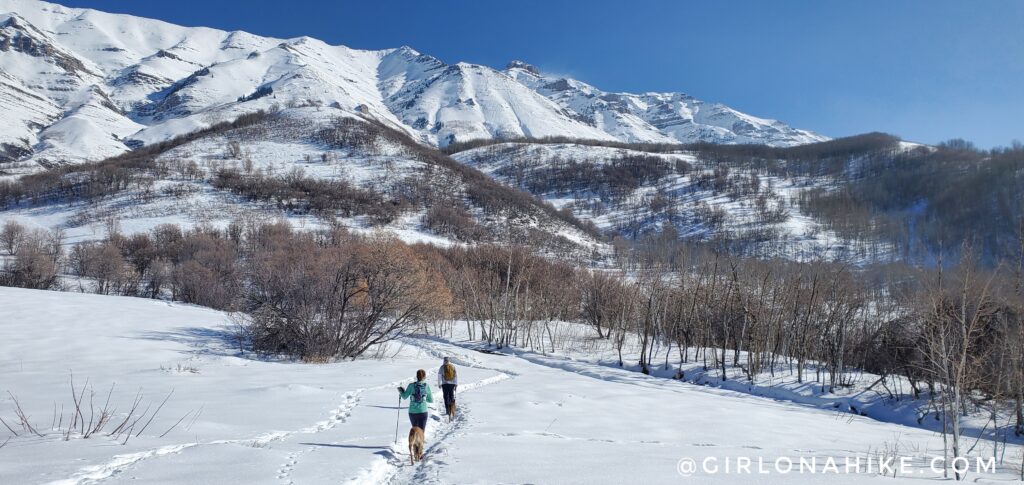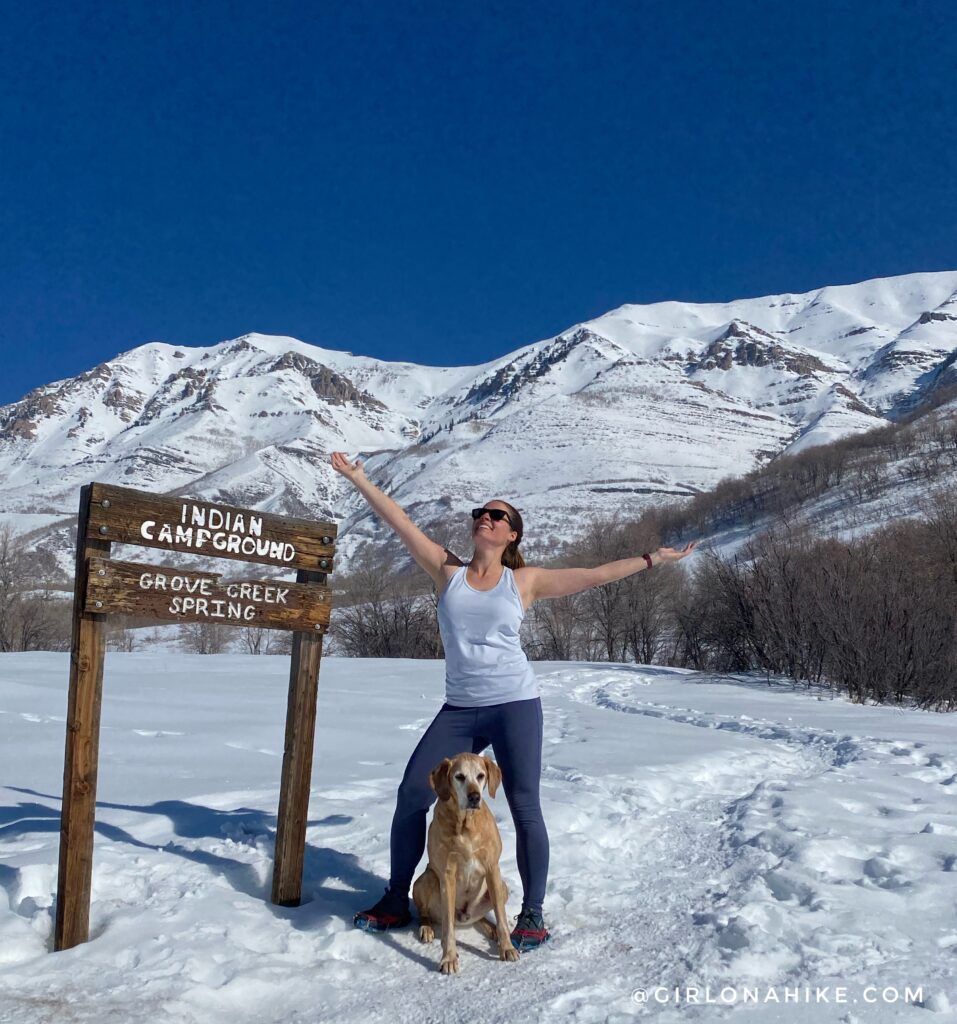 Tank tops in January?! Yes please!
July 2019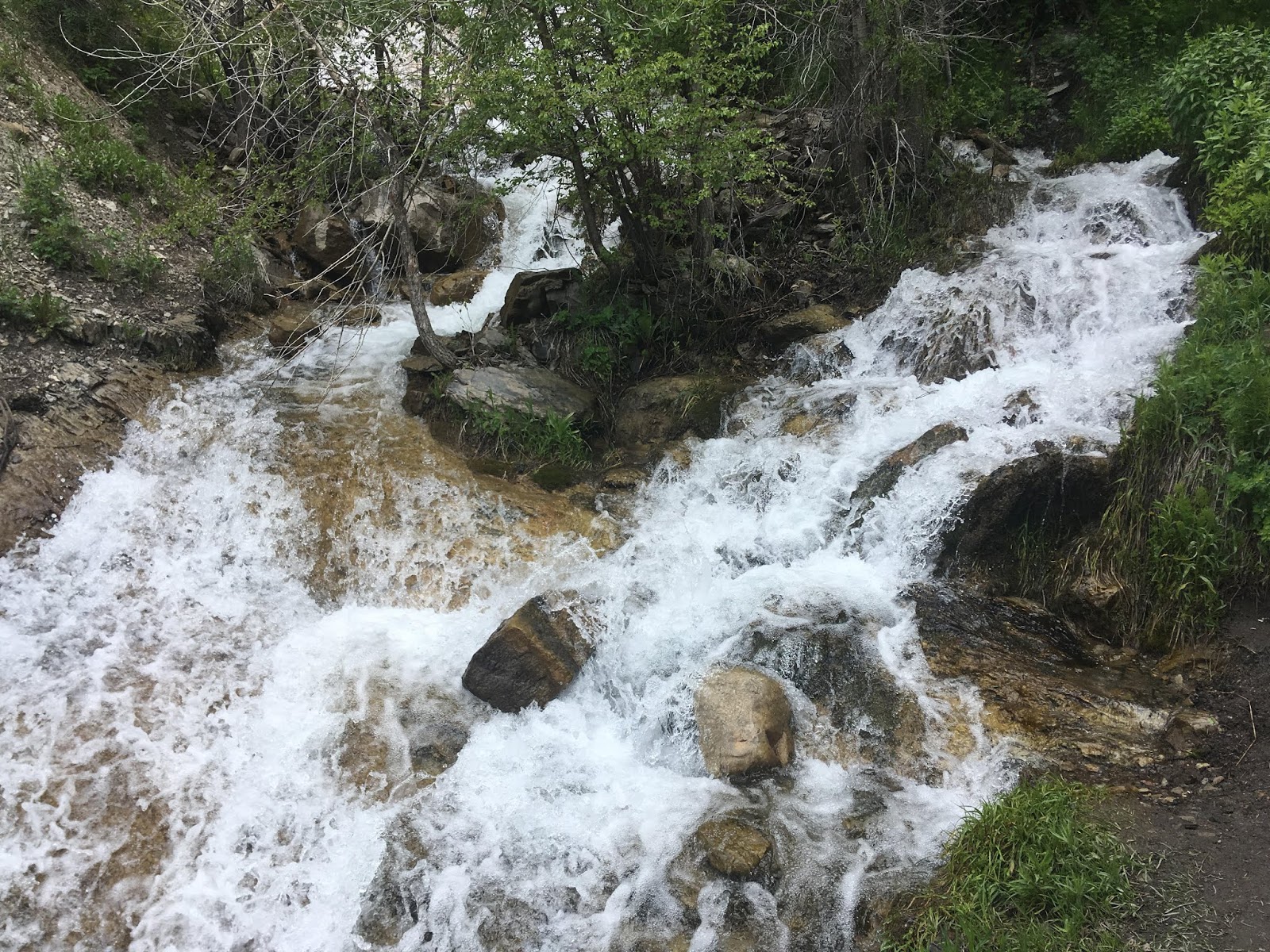 Raging water at the bridge from spring run off.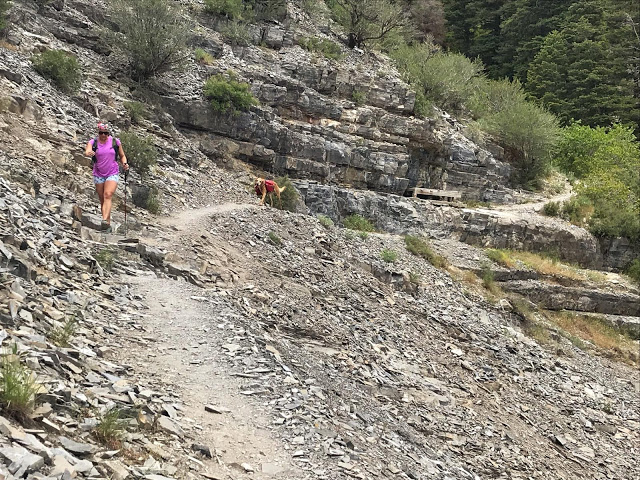 Warm further down canyon.
Trail Map
My track via Gaia GPS – the best tracking app! Get your app

here

for a discount.
Nearby Hike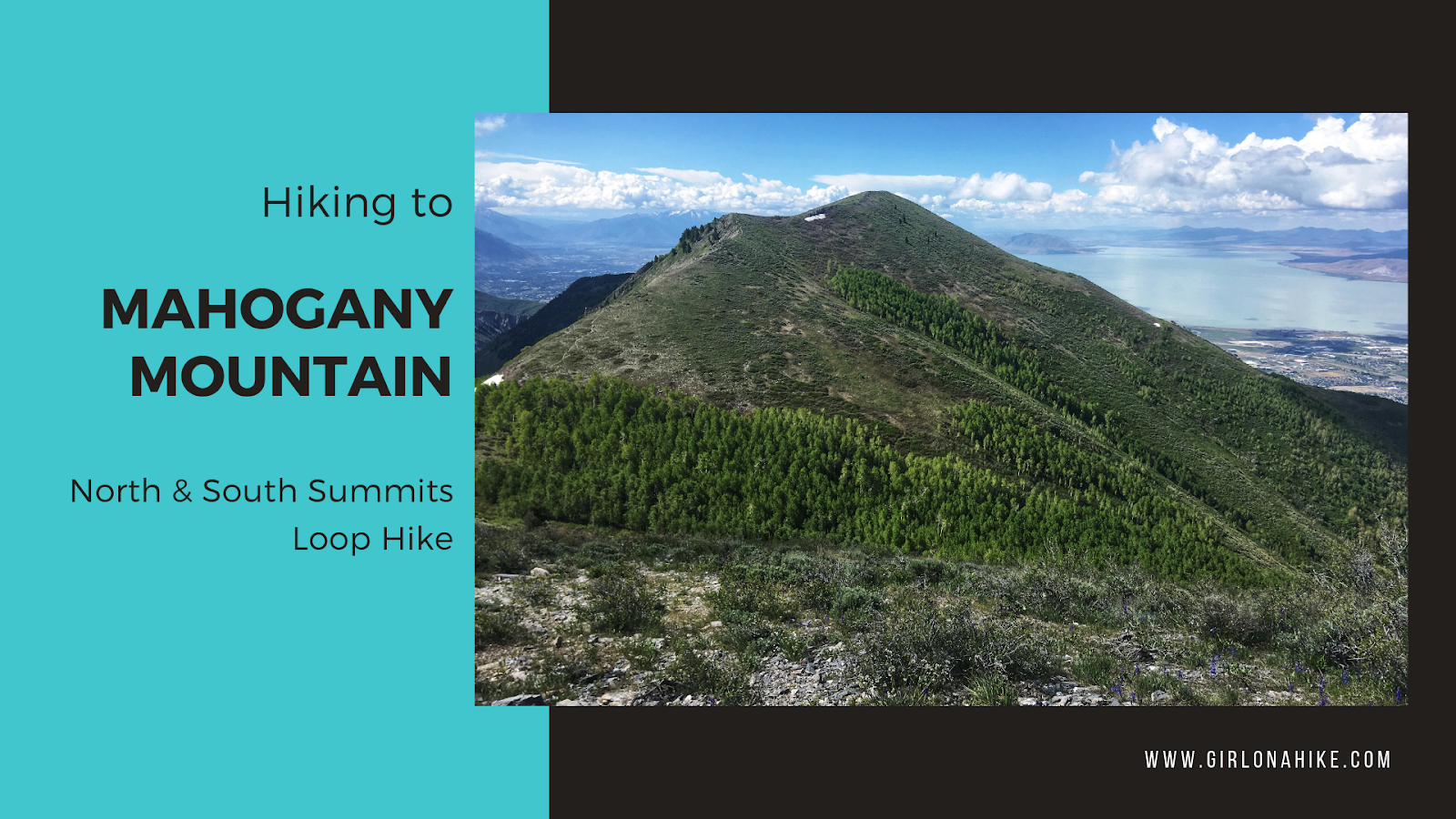 Save me on Pinterest!