The BEST Hikes in St.George, Utah are located in Southern Utah, near the Utah/Nevada border. This area offers a mecca of outdoor activities! Hiking, biking, climbing, waterfalls, rock art, petroglyphs, cool rock features, you name it, St.George has it!
Visiting this area is great year-round, but my favorite time is in Spring & Fall. After months of being in the cold, wet winter, I'm ready for some sun! Winter can also be a great time to visit when you need a weekend escape from the snow, and need a little warmth, as temperatures are typically 20-30F degrees warmer than the SLC area and is also typically free of snow.
The BEST Hikes in St.George, Utah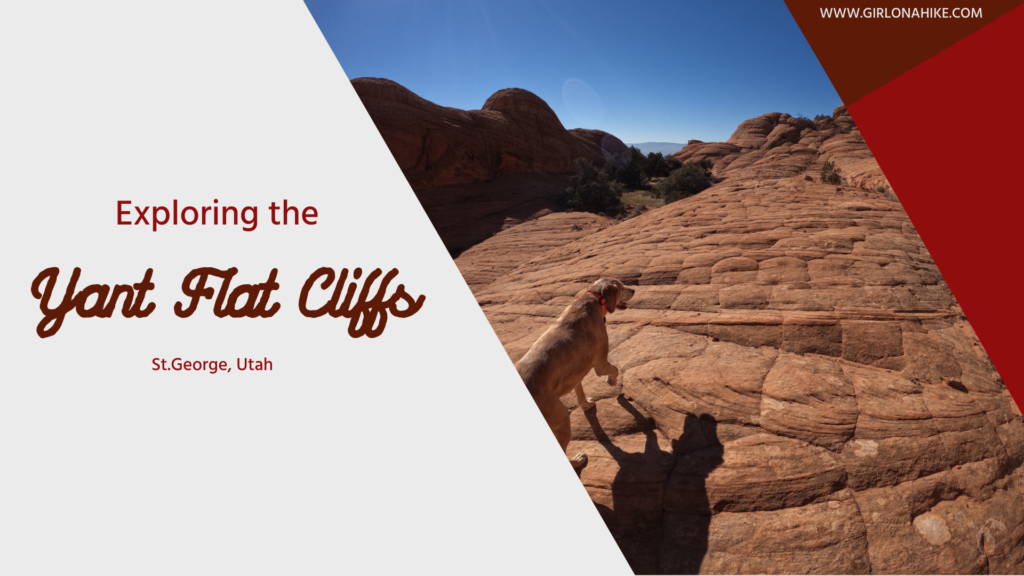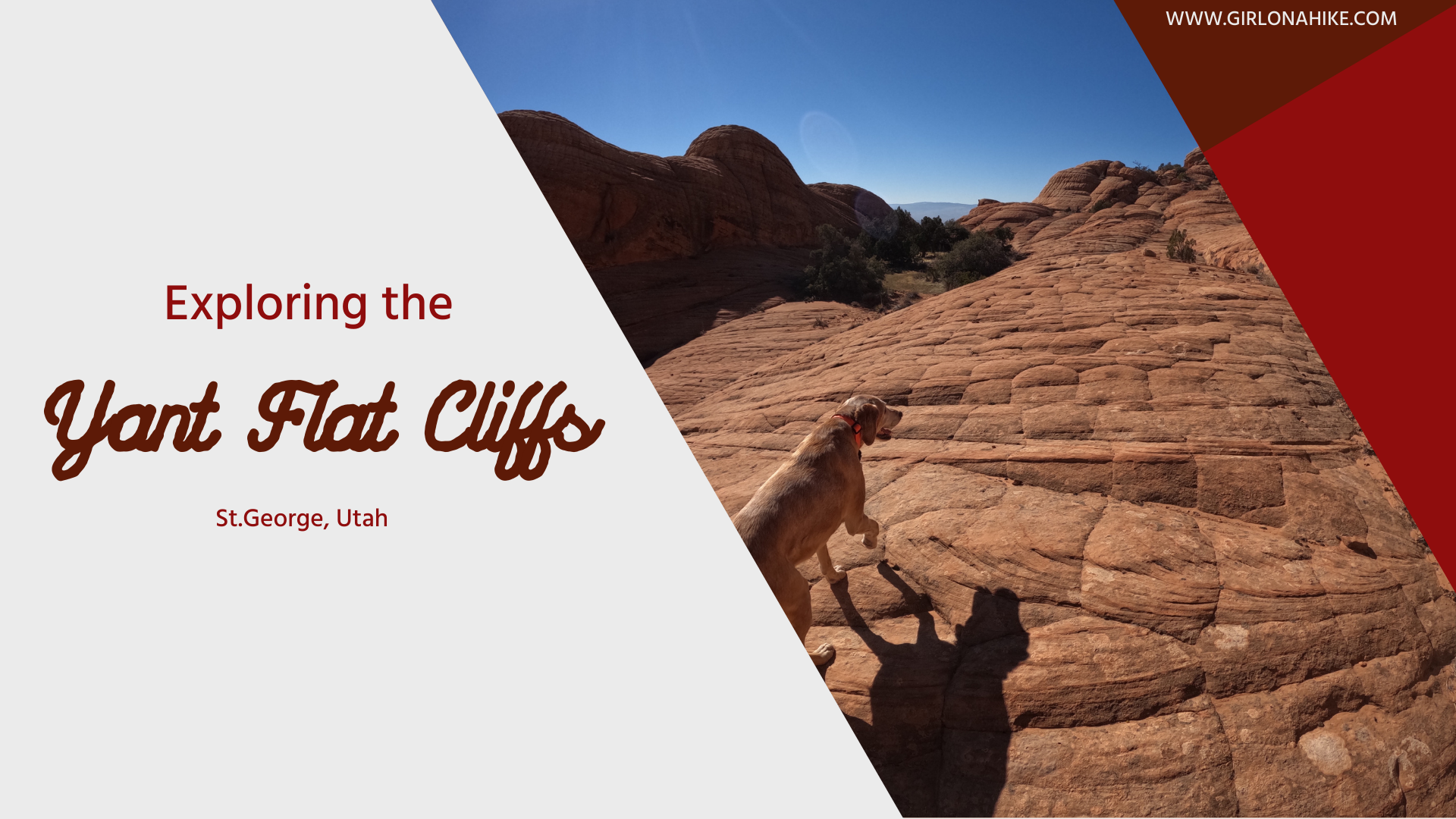 The Yant Flat Cliffs is area is northwest of St. George down a dirt road that leads to a gorgeous view of red and orange rocks. This sandstone layer extends about 3 miles long at the southern boundary of a rocky plateau (Yant Flat), and the cliffs and buttes offer a variety of unusual striped rock formations. The wavy bands occur in shades of orange, red, pink, yellow, and white. Exploring the Yant Flat Cliffs (aka Candy Cliffs to locals) is relatively easy as you maneuver steep slopes across slickrock.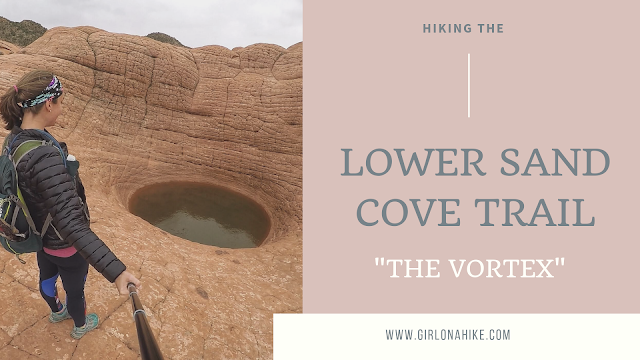 The Lower Sand Cove Trail is located in Dammeron Valley,  within the Red Mountain Wilderness making this a dog-friendly hike. Local's know this hike as "The Vortex", due to the interesting geology that created this large pot hole in the slick rock. The trail winds down through a flow of volcanic rock from the nearby Veyo Volcano, with red and white sandstone after. Children are able to do this hike, since it is just over 1 mile long.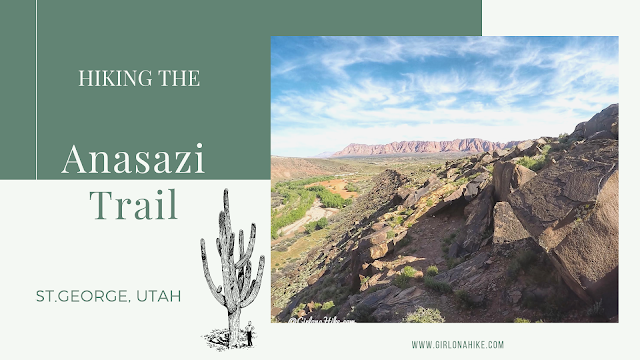 The Anasazi Trail (aka Tempi'po'op, which means "rock writing" in Southern Paiute) in St.George is a casual trail that leads to ancient Pueblo & Paiute remains, as well as petroglyphs. This is more of a walk, rather than a hike, and is great for the whole family to do since it is only 2.2 miles RT.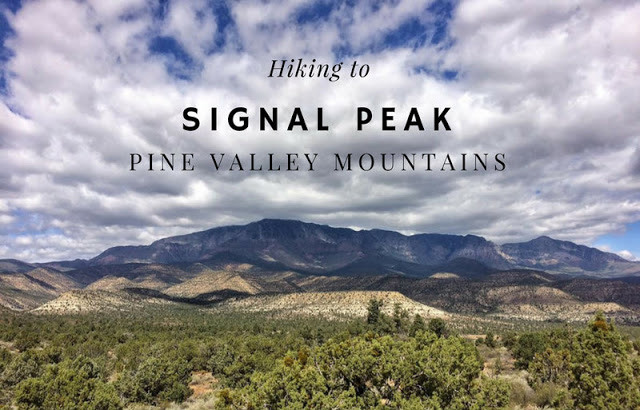 Signal Peak (10,365 ft) is the high point for both the Pine Valley Mountains and Washington County. It you are a peak bagger looking to summit all of Utah's County High Points, you'll be hiking this one. The main route starts from the Oak Grove Campground, and follows the trail up the South ridge very steeply, before dropping into forested areas, and then hiking off trail to reach the summit. The nice thing about Signal Peak is there's nothing technical about it – dogs and humans can easily hike it, taking a full day to complete.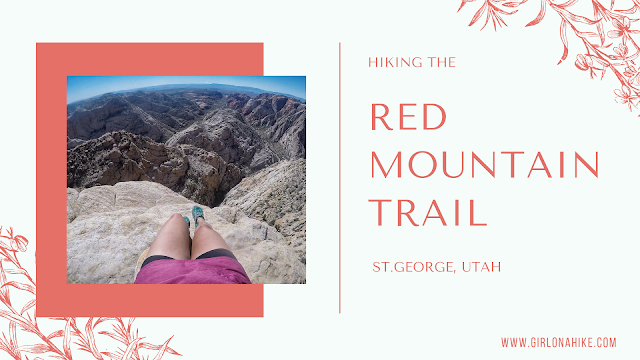 Red Mountain is located in Dammeron Valley, UT not far from Sand Hollow and Gunlock State Parks. Because it's not actually apart of the state parks and is wilderness area, dogs are allowed off leash. Be sure to start early in the morning so the sand doesn't burn their paws. The Red Mountain Overlook looks down into Sand Hollow, and the white and red slick rock with Signal Peak in the Pine Valley Mountains to the East is incredibly beautiful. This trail is great for the whole family, as it only gains a mere 360 ft.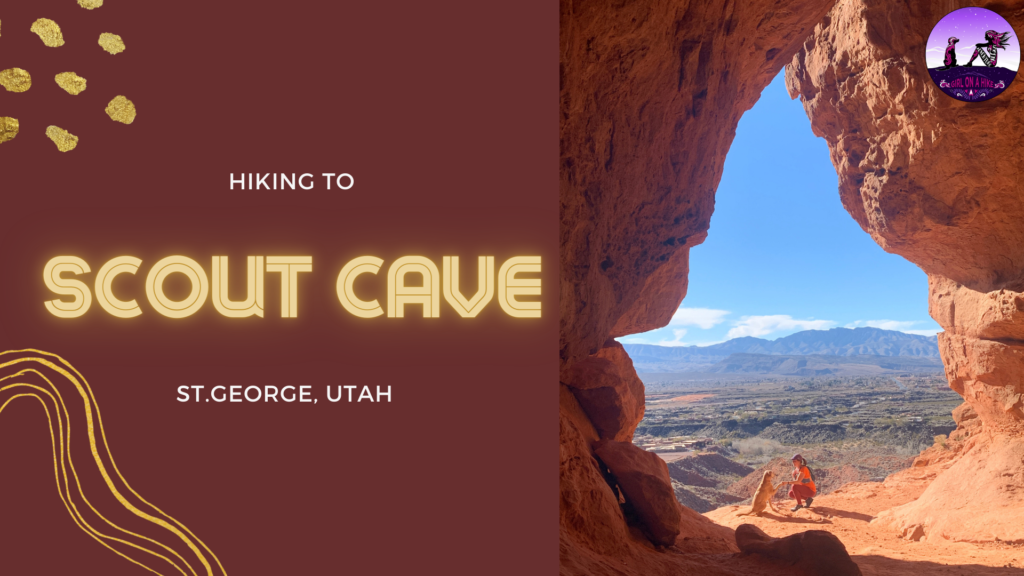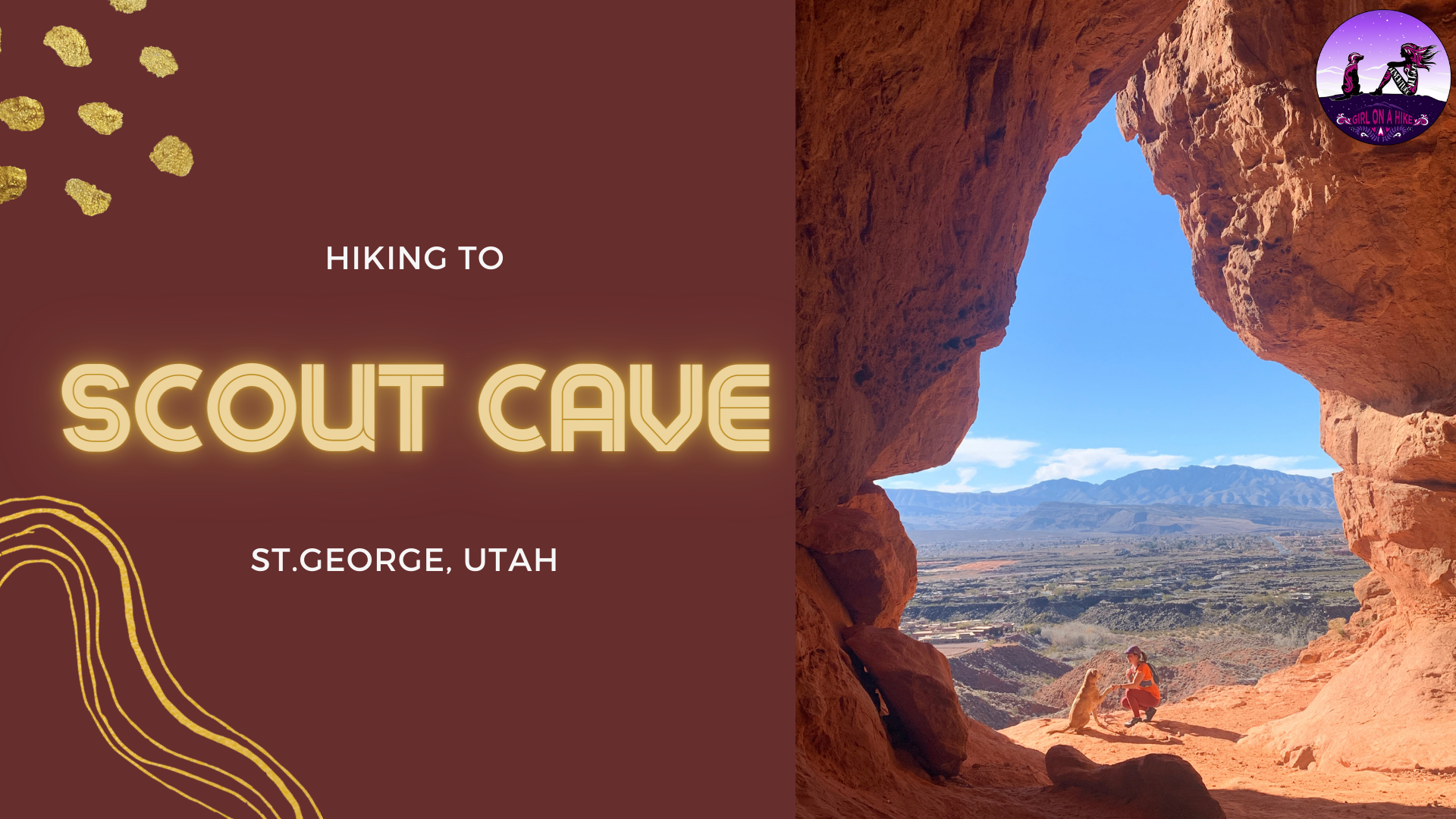 Scout Cave is a very popular hike in Snow Canyon State Park that leads to a large cave with a beautiful view of the Ivins, UT area and Jarvis Peak. It starts just before the south entrance at the Johnson Arch Trailhead. This easy hike is great for all ages, since it is never steep. Dogs are also allowed to use this trail but must remain on-leash.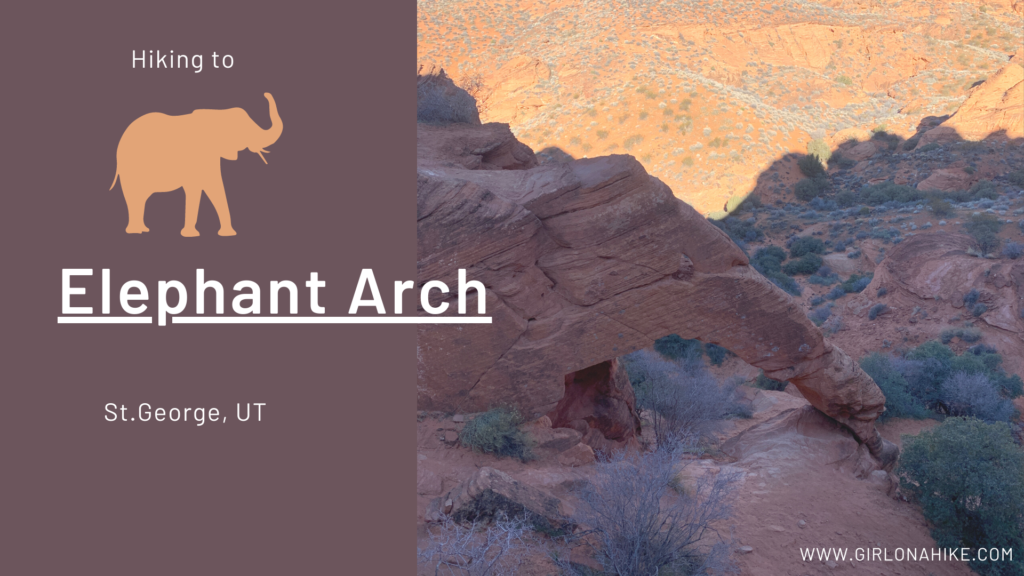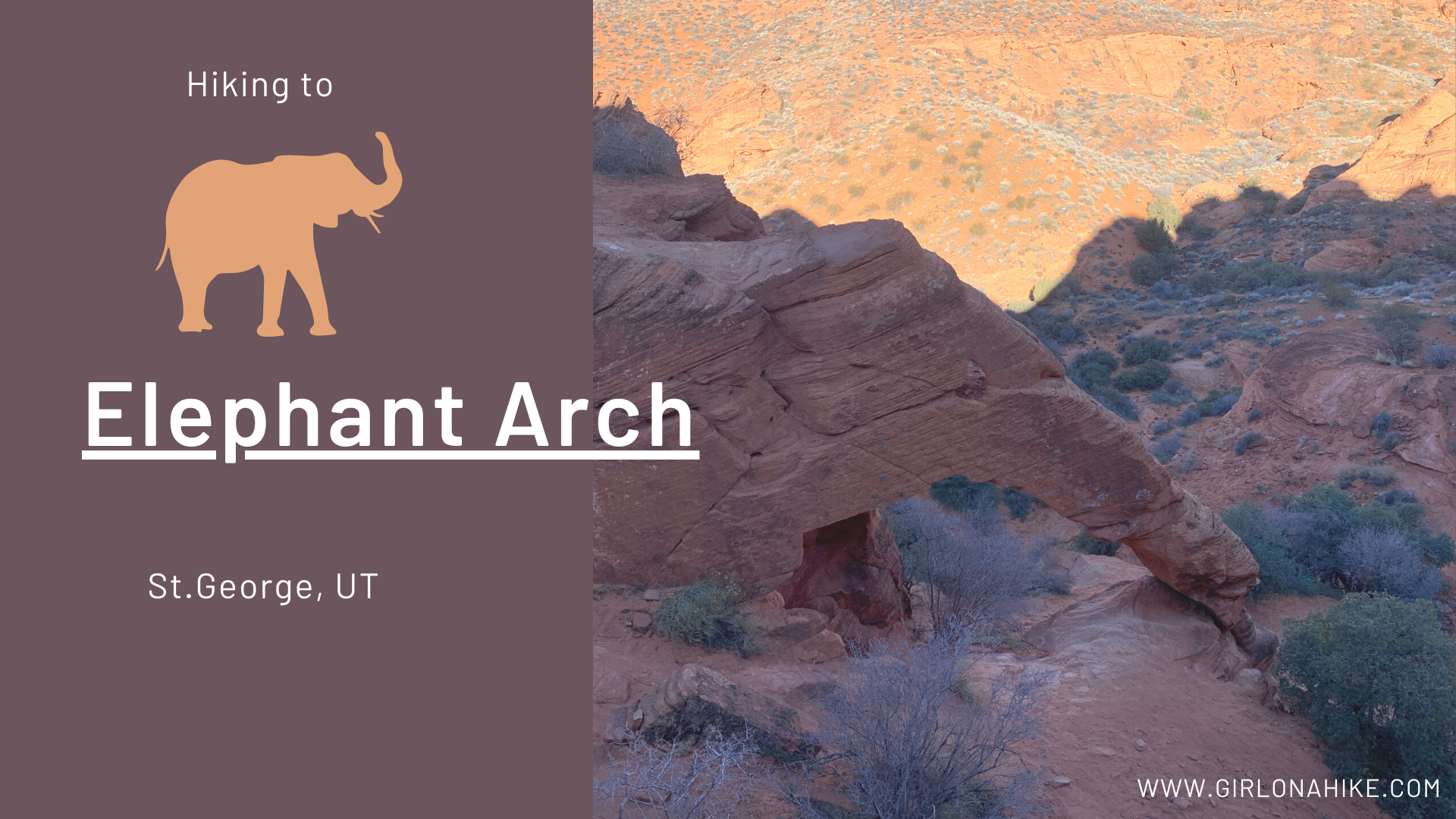 Hiking To Elephant Arch
This easy hike is great for all ages, as it is only 2 miles one way and fairly flat. There are two hills and some sandy sections, but leads to an arch about 7 feet high that is shaped like an elephants trunk.
More hikes will be added as I discover The BEST Hikes in St.George, Utah!
Recommended Gear
Nearby
Also check out this beautiful scenic drive to Toquerville Falls!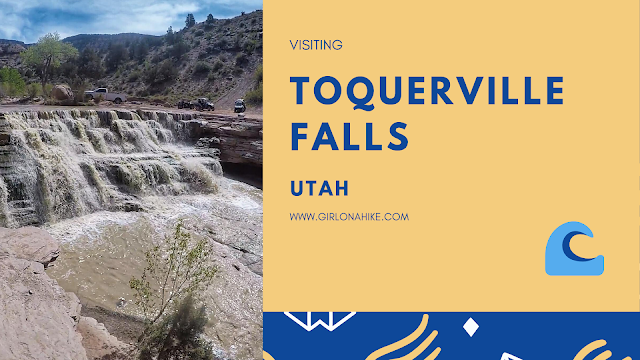 Save me on Pinterest!