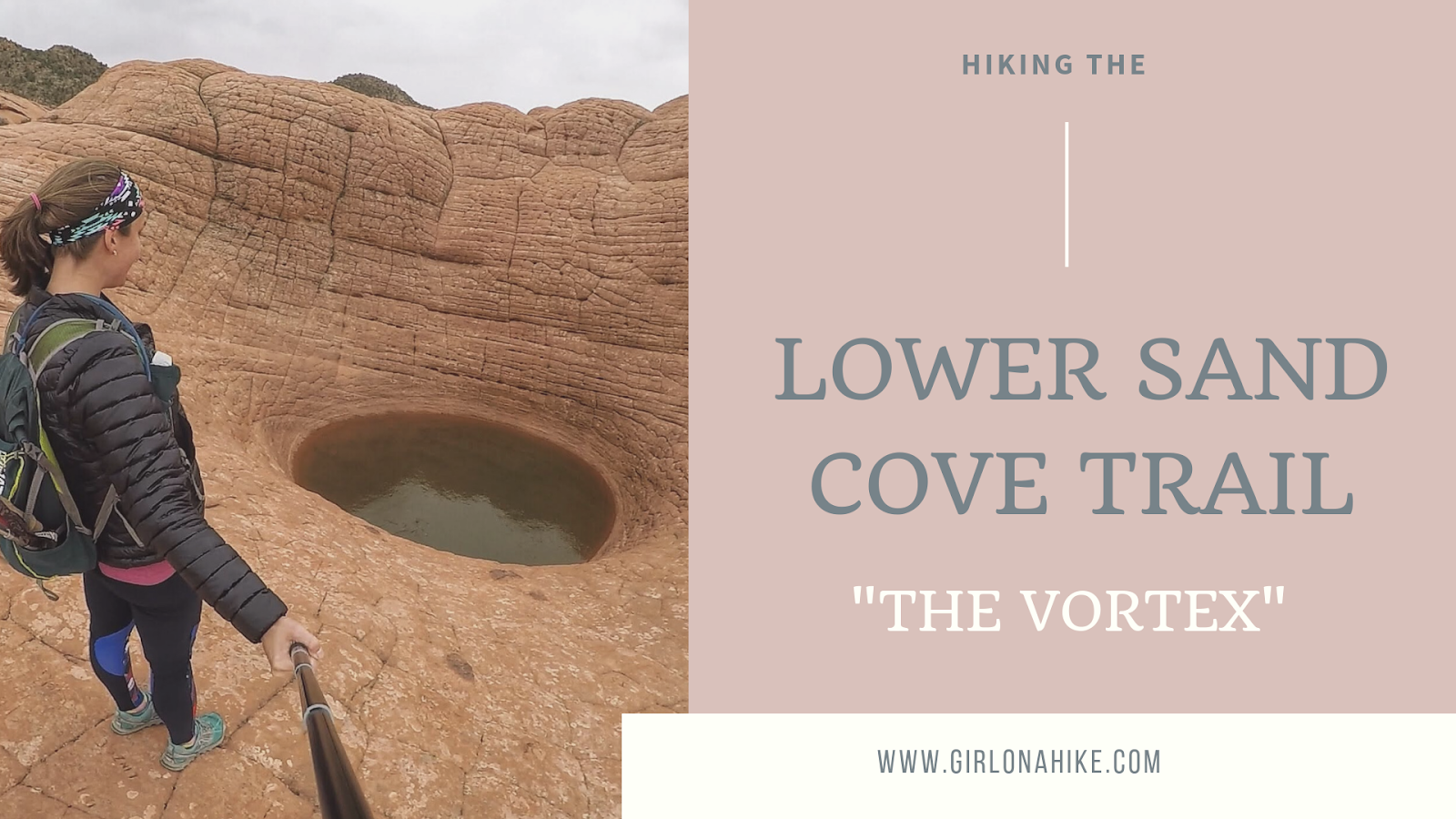 Hiking the Lower Sand Cove Trail (aka The Vortex)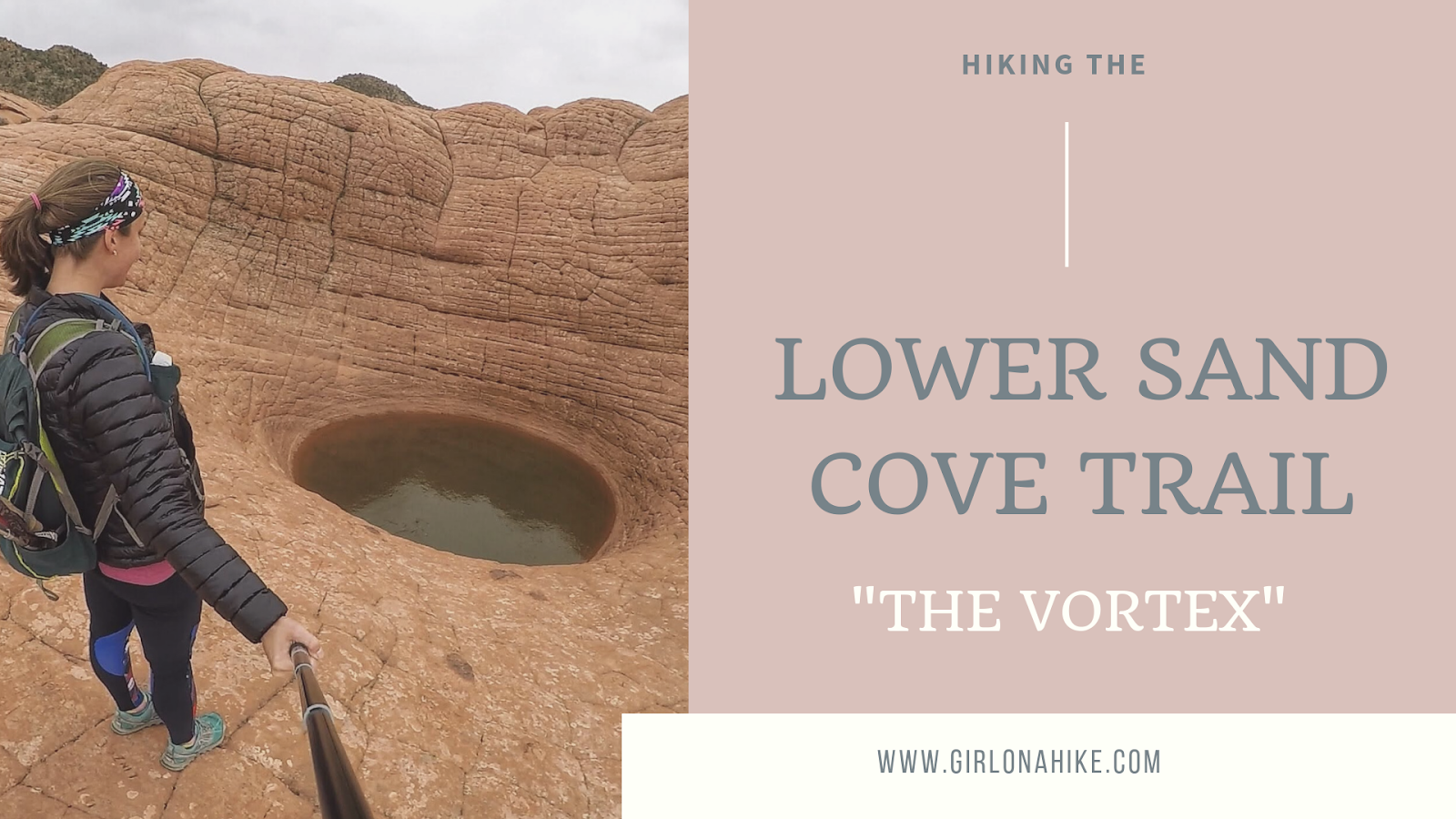 The Lower Sand Cove Trail is located in Dammeron Valley, outside of St.George, Utah. It's located within the Red Mountain Wilderness, making this a dog-friendly hike. Local's know this hike as "The Vortex", due to the interesting geology that created this large pot hole in the slick rock.
About
The trail winds down through a flow of volcanic rock from the nearby Veyo Volcano, with red and white sandstone after. Parts of the trail are very sandy, so if you bring dogs here, make sure to get an early start in the day or the sand will burn their paws. Children will also be able to do this hike, since it is just over 1 mile long. After hiking through deep sand, you'll be on slick rock the rest of the hike, while cairns lead to to the "Vortex". It's a very short trail, but worth seeing at least once.
Directions
From St.George, head north on HWY 18 towards Dammeron Valley. Turn left on Bluff St. Reset your odometer and drive 3.7 miles to the signed Lower Sand Cove TH parking area on your left. This is a dirt road but usually suitable for all cars. After a recent rain, you will want 4×4 drive if the road is muddy.
Here's a driving map.
Trail Info
Distance: 2.4 miles RT
Elevation gain:
Time: 1-2 hours
Dog friendly? Yes, off leash
Kid friendly? Yes!
Fees/Permits? None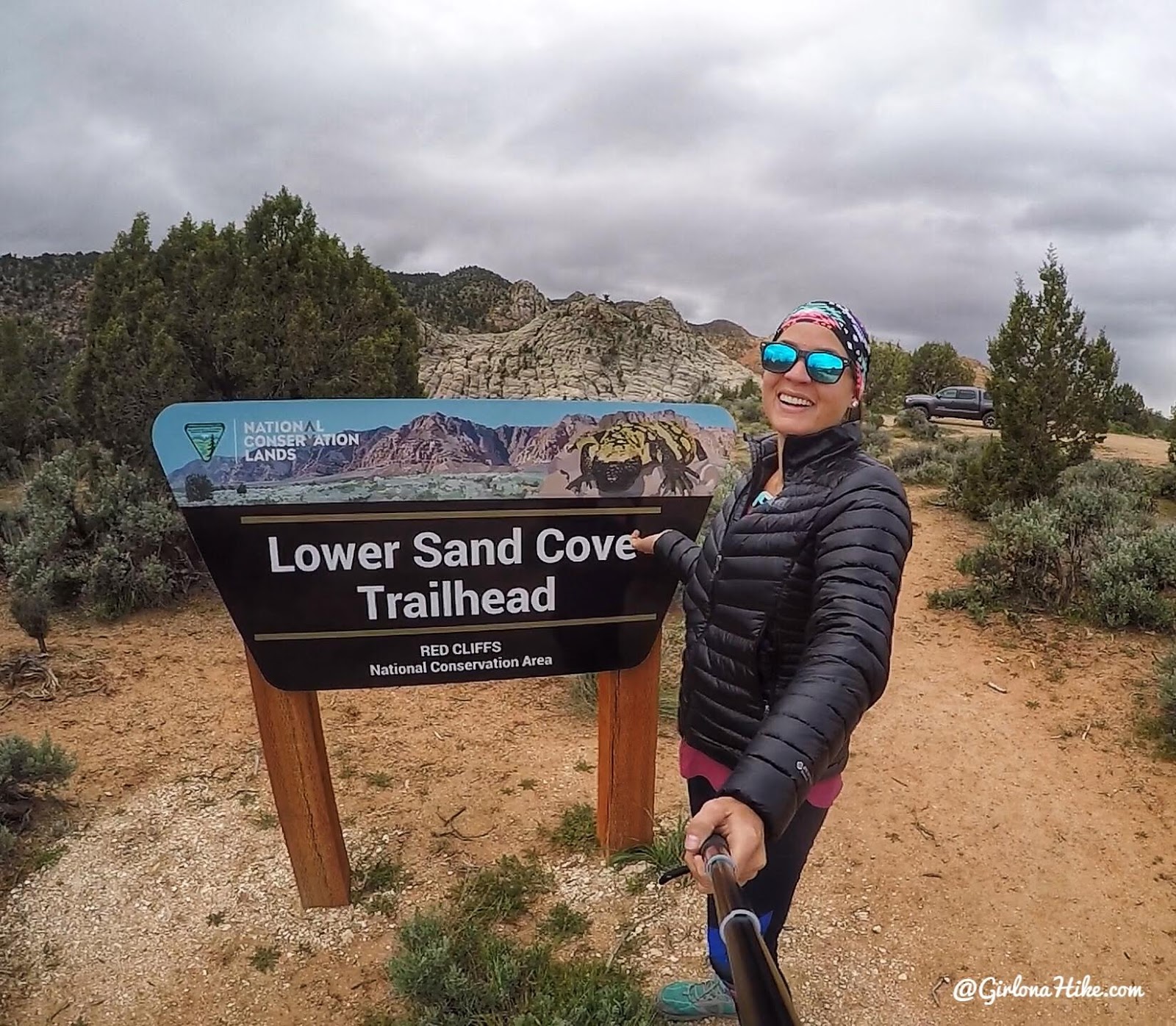 Ready to hike! Rain threatened our hike, but we went for it anyway. The parking area can fit roughly 10 cars.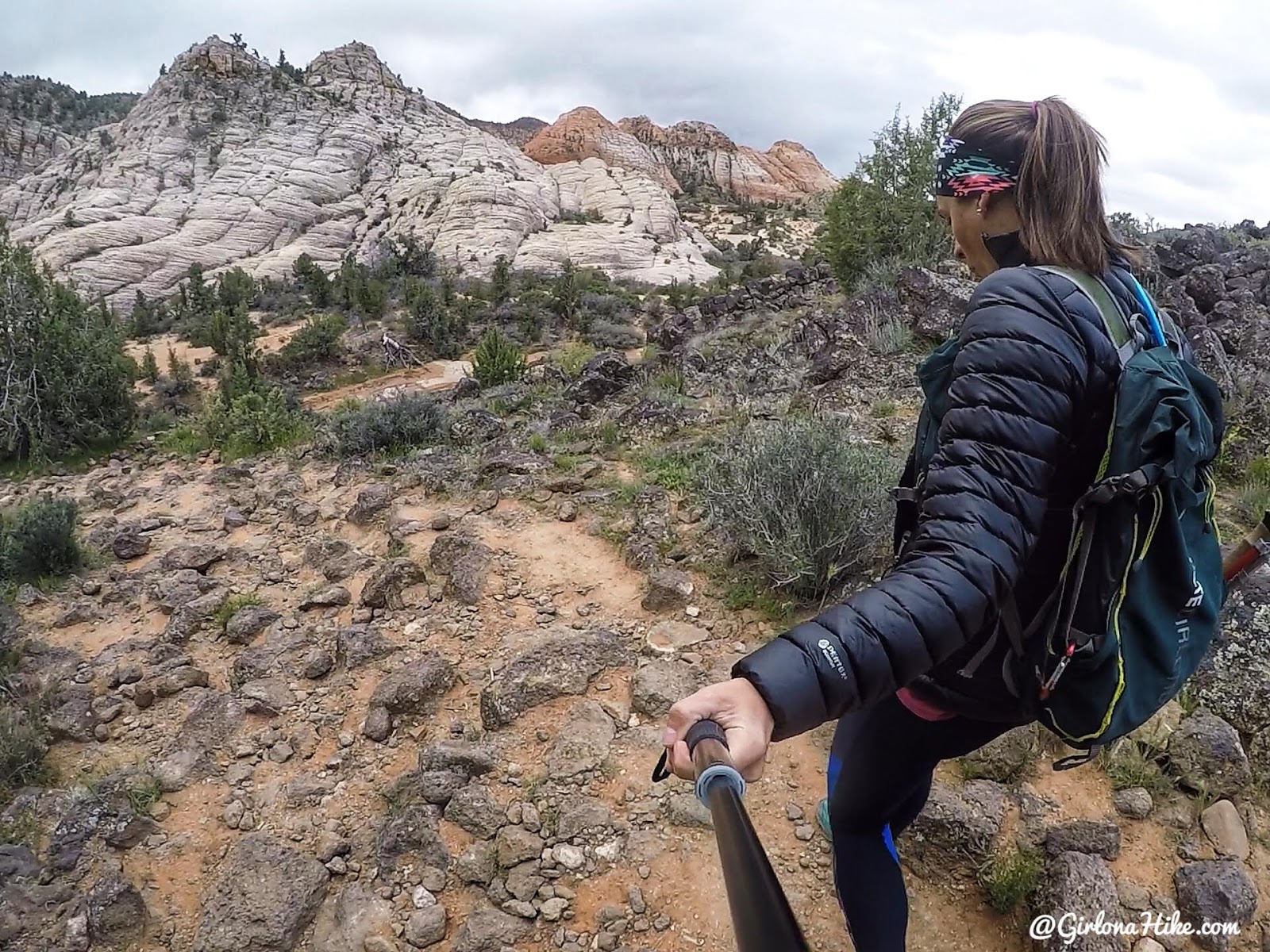 Starting out, you'll hike down a rocky, lava rock area. There is no "trail" really so you'll need to keep an eye out for cairns.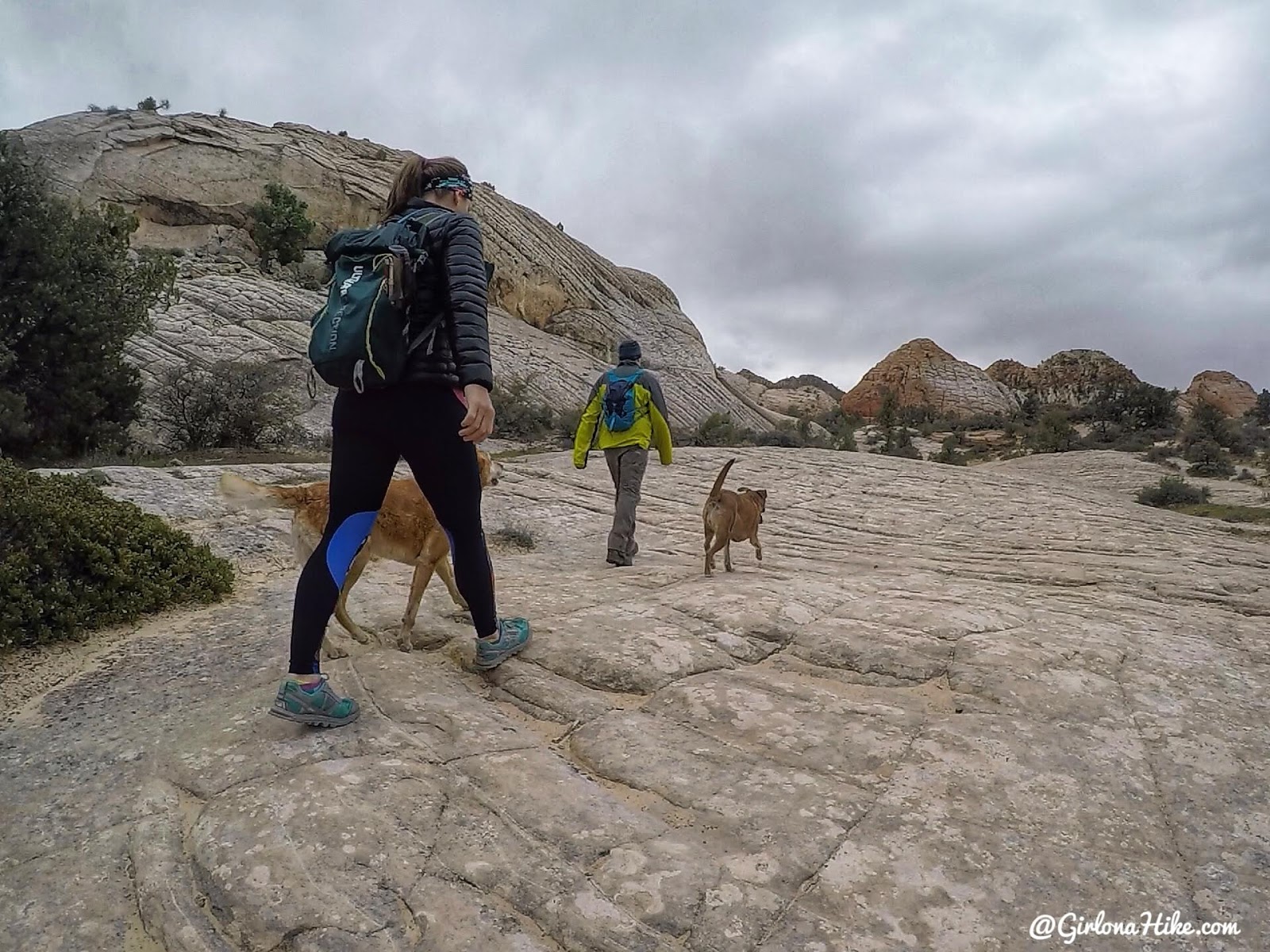 Cross the wash, then hike over slick rock, then sand, then back to slick rock.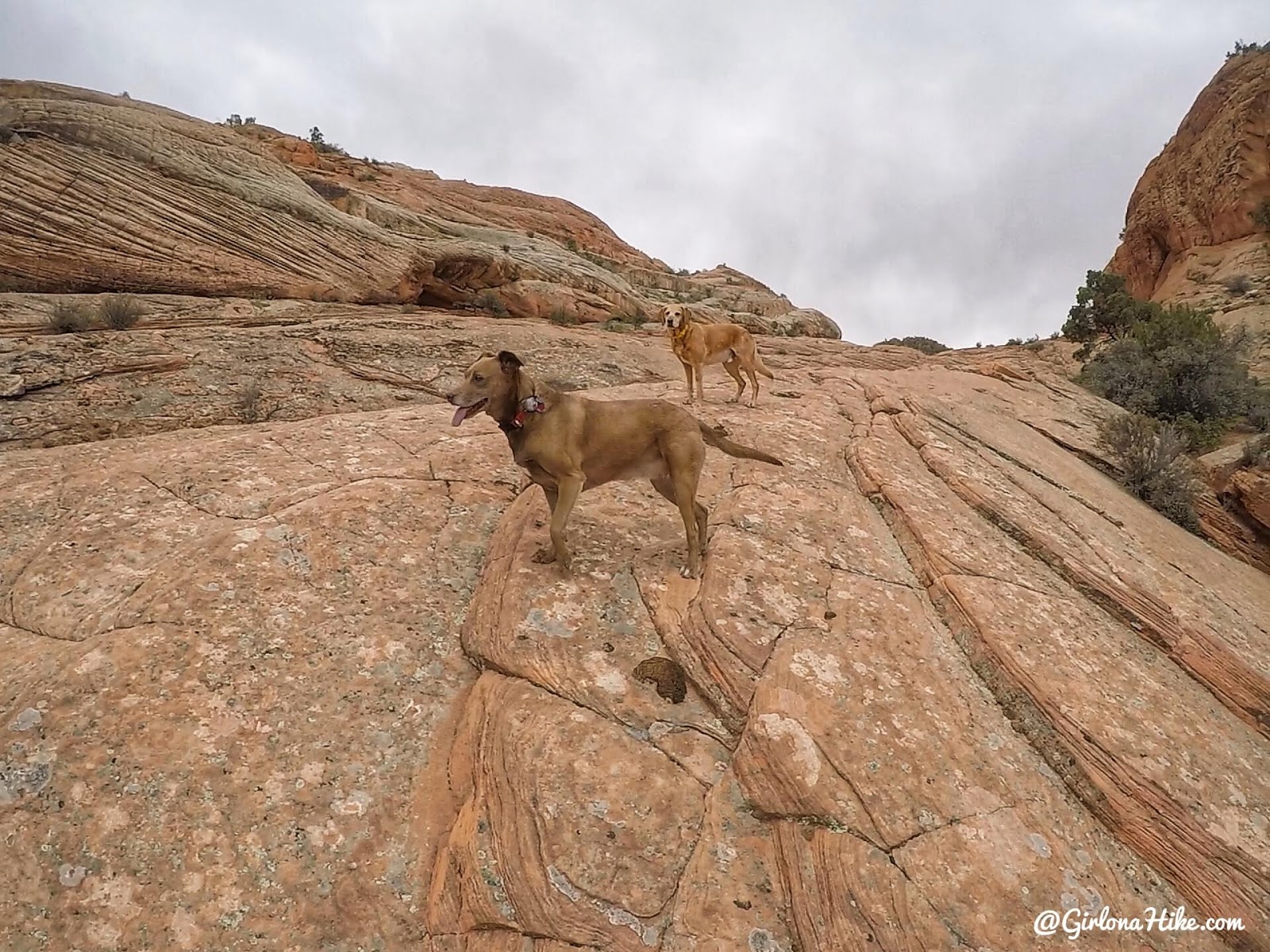 Hike up through a notch in the red slick rock, aiming SW. Again, follow cairns.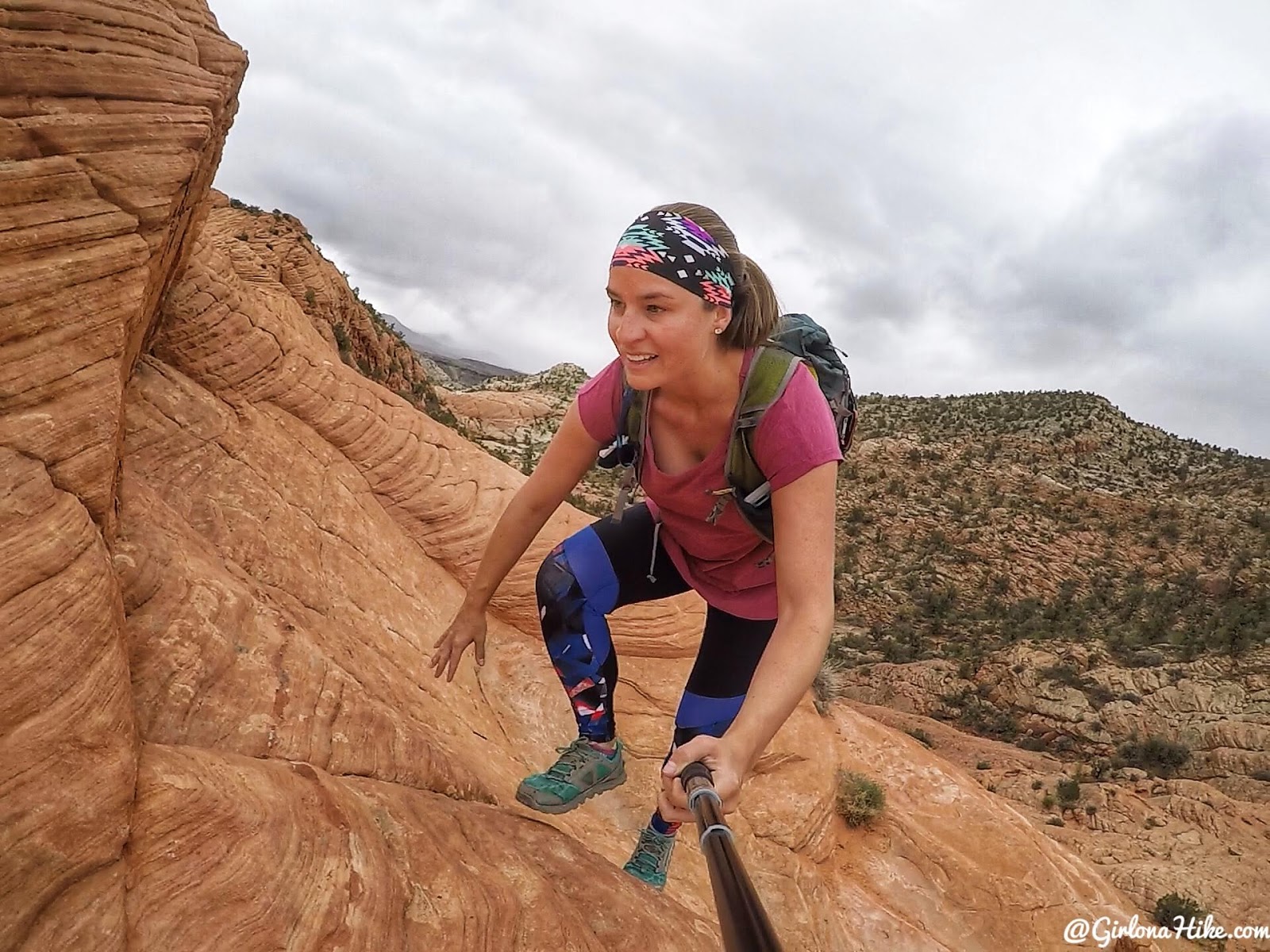 At 0.8 miles the trail will lead you up to a small ridge, turning North.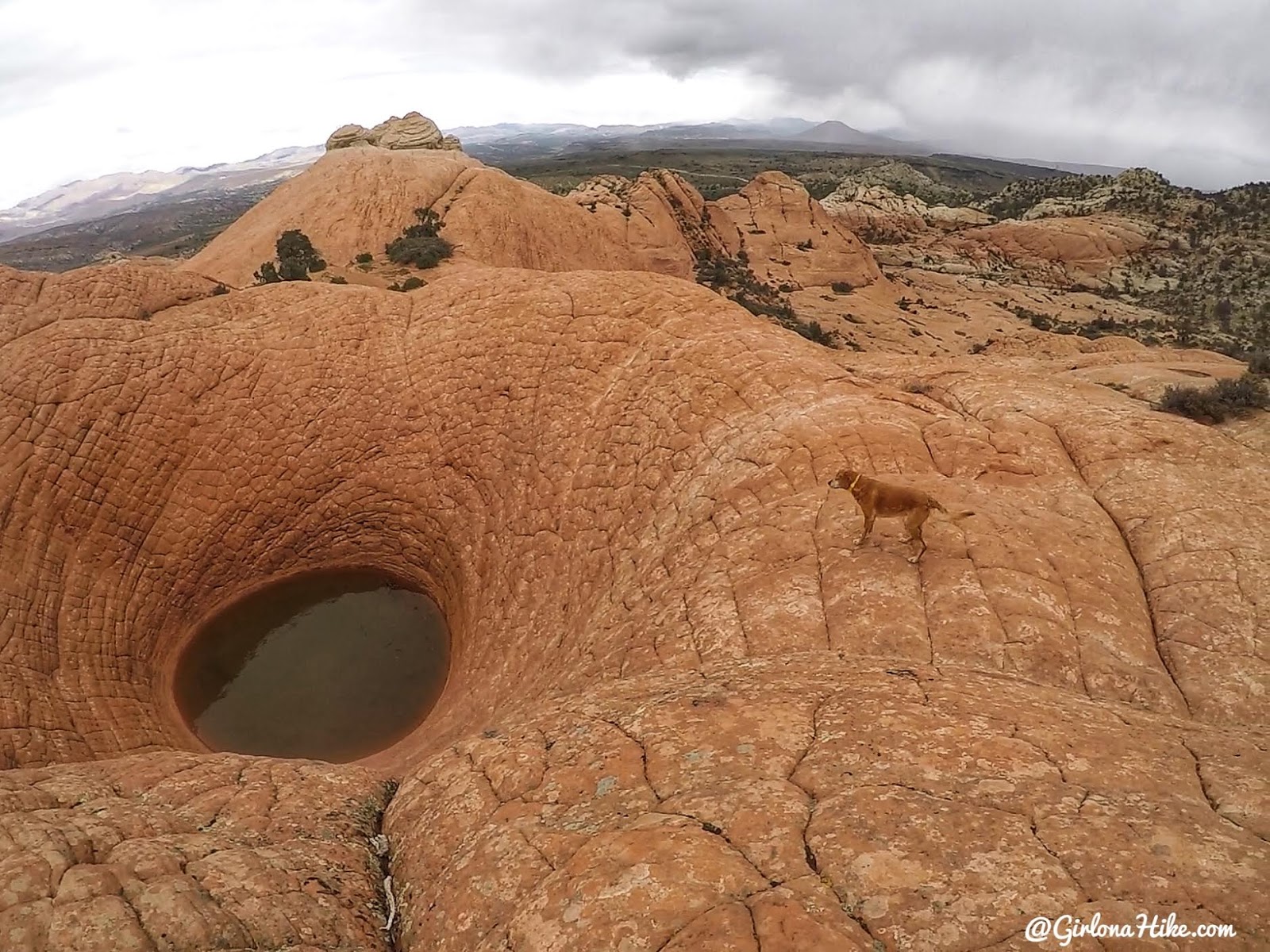 Hike along the ridge for about 5 minutes and you'll arrive to The Vortex, looking down on it.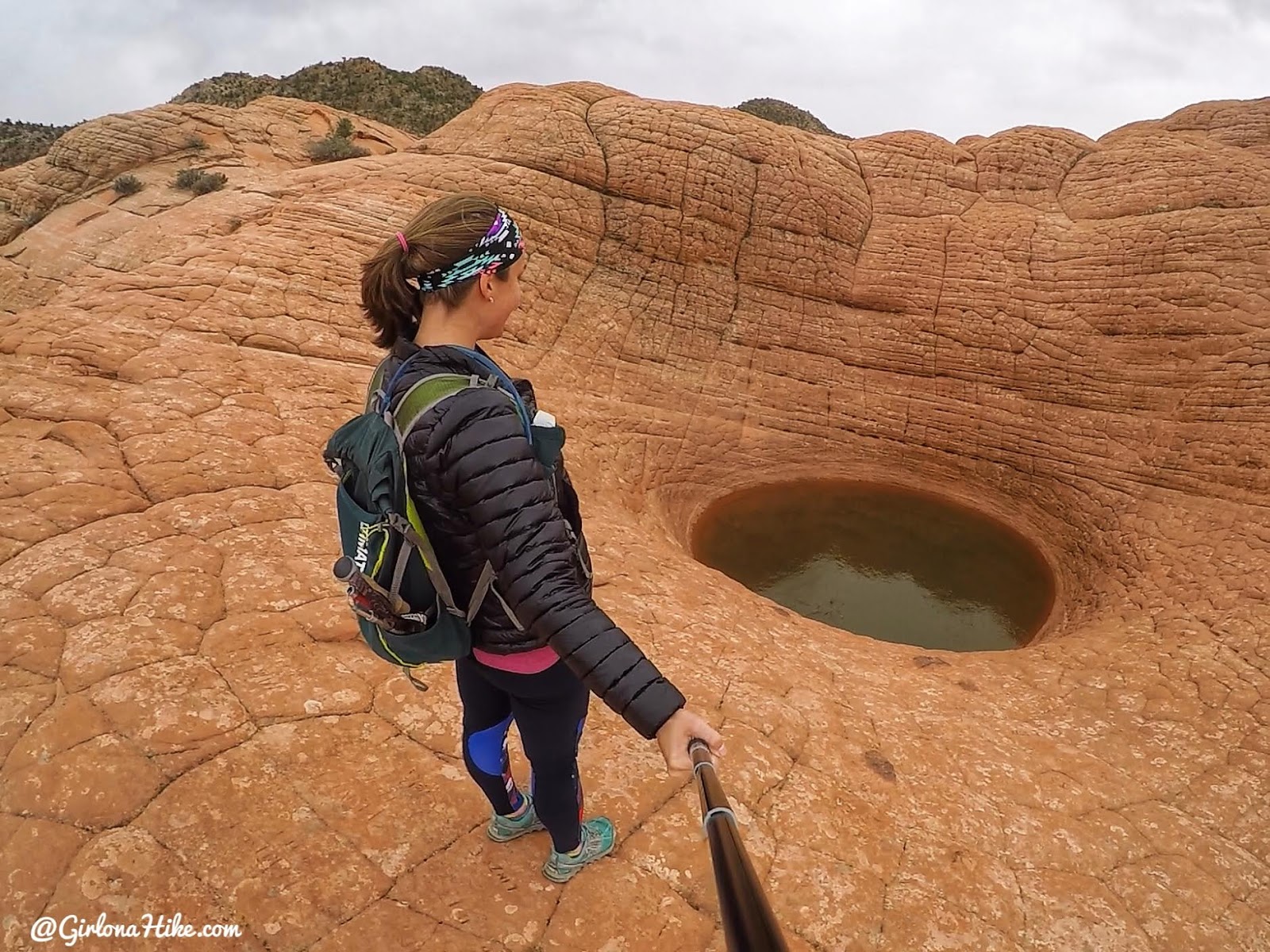 Pretty cool rock formation! Not the most impressive hike I've done but worth to see once.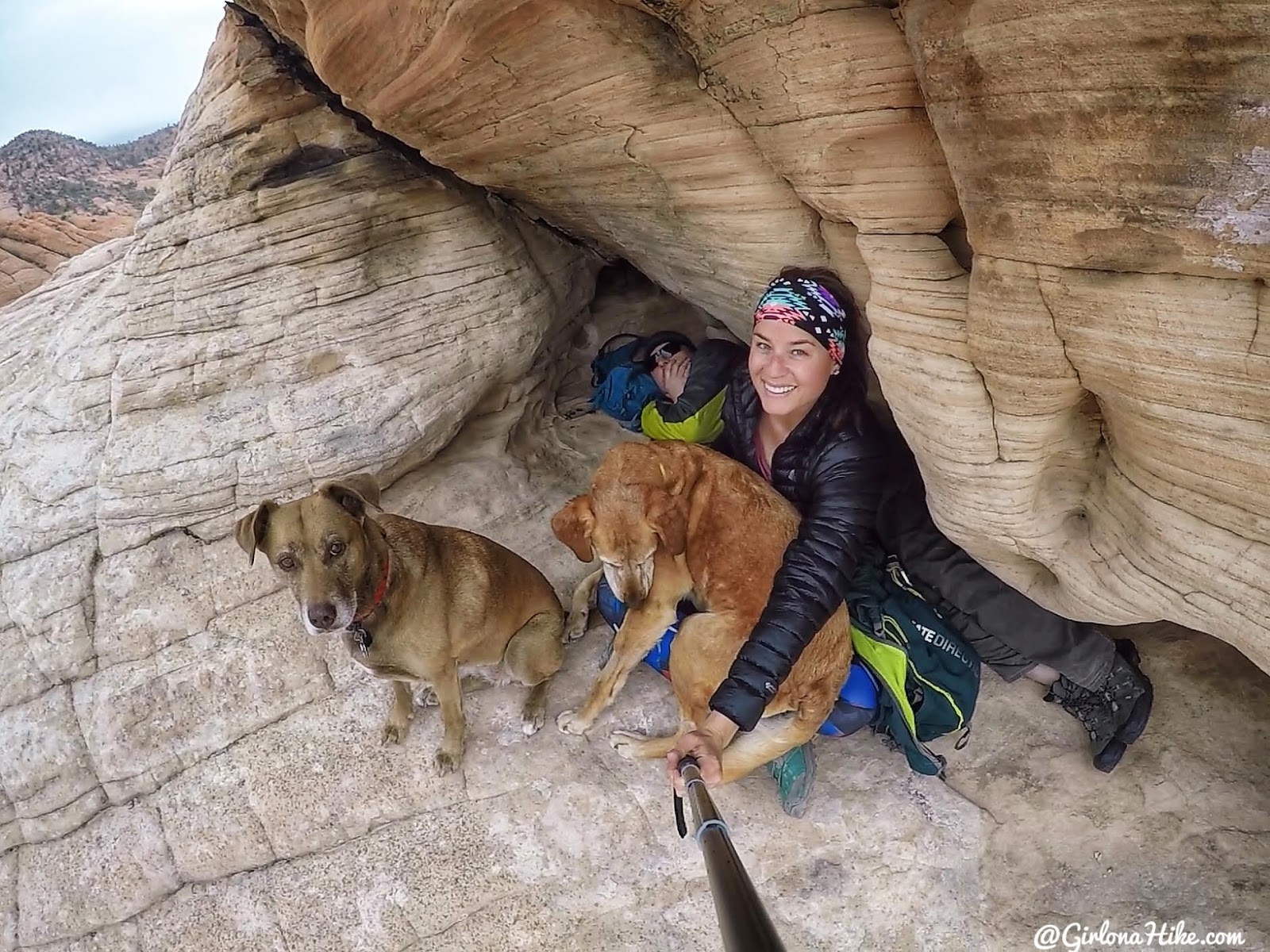 It started pouring down rain, so we hung out under a large rock for an hour! I didn't even think to bring a rain jacket on this trip (how often does it rain in St.George??).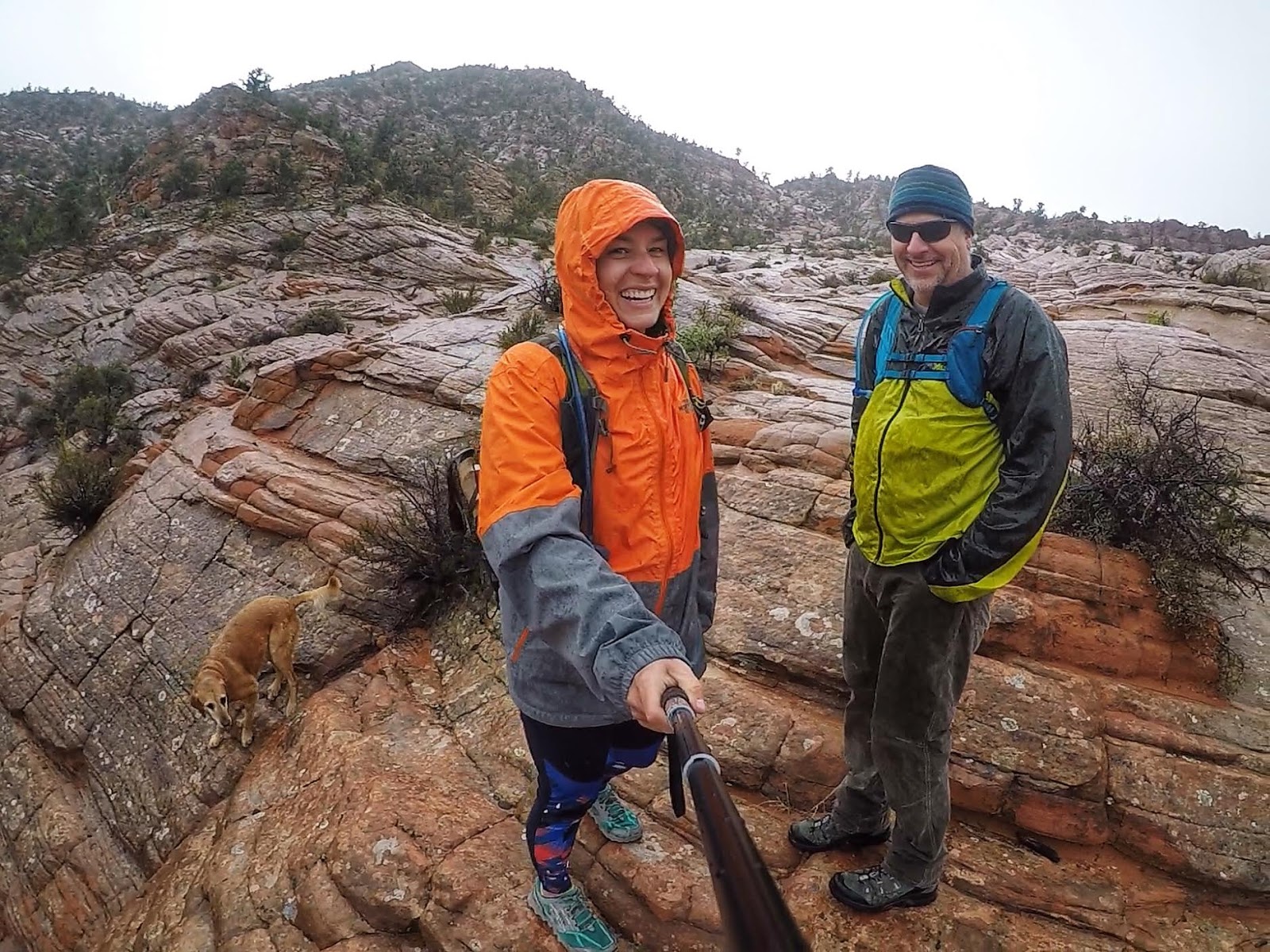 After a very confusing conversation about rain jackets, I learned he actually had TWO jackets. The other was stuffed in his pack, and I didn't realize until after sitting under that rock for an hour that he had this extra jacket I could borrow. I was like, "What? You had a second jacket this whole time??" We've been friends for close to 4 years and it's funny that our communication still gets mixed up haha! We went for it and hiked out in the rain back to the car.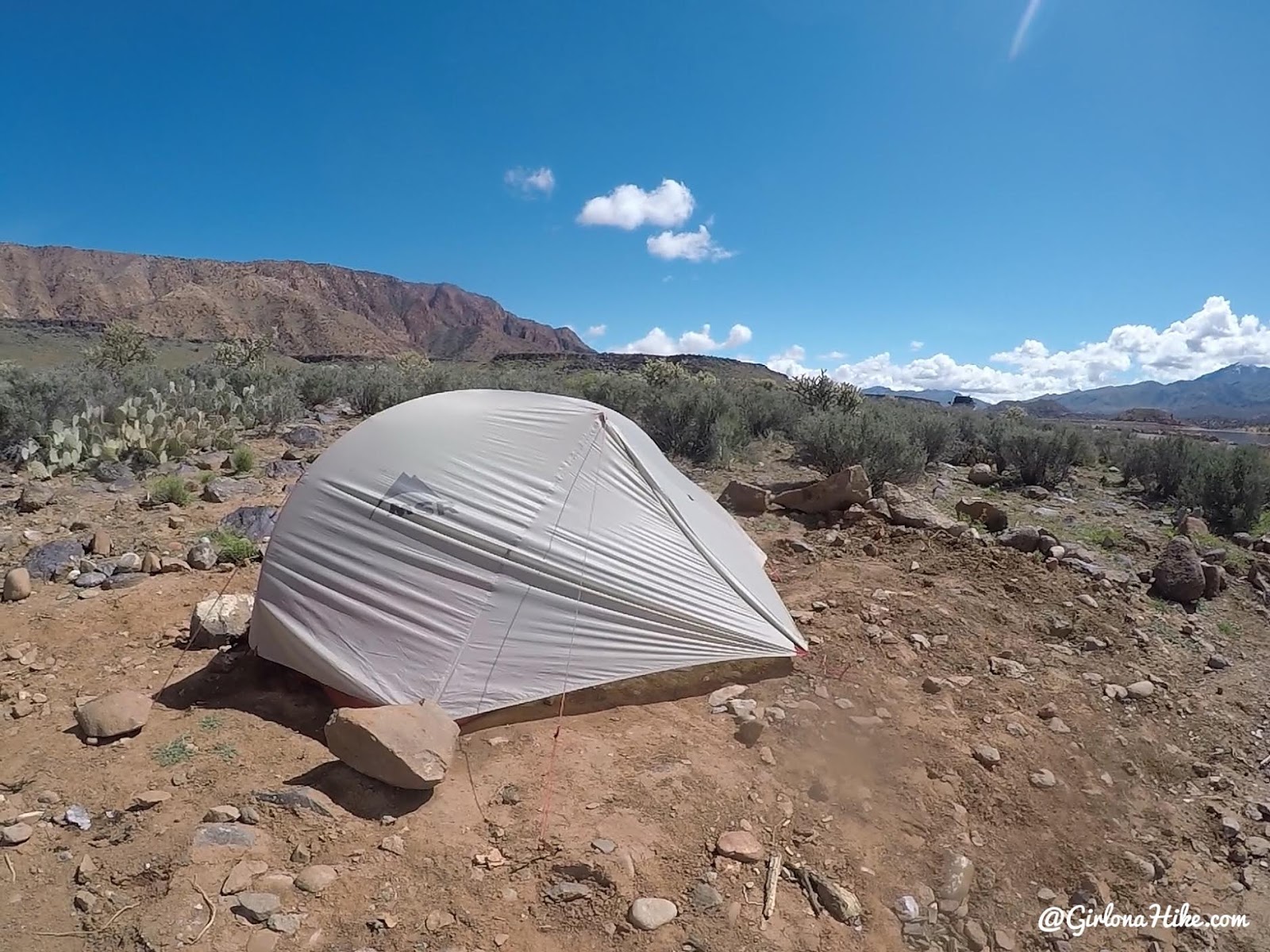 And of course, as soon as we get back to camp it was blue skies and sunny!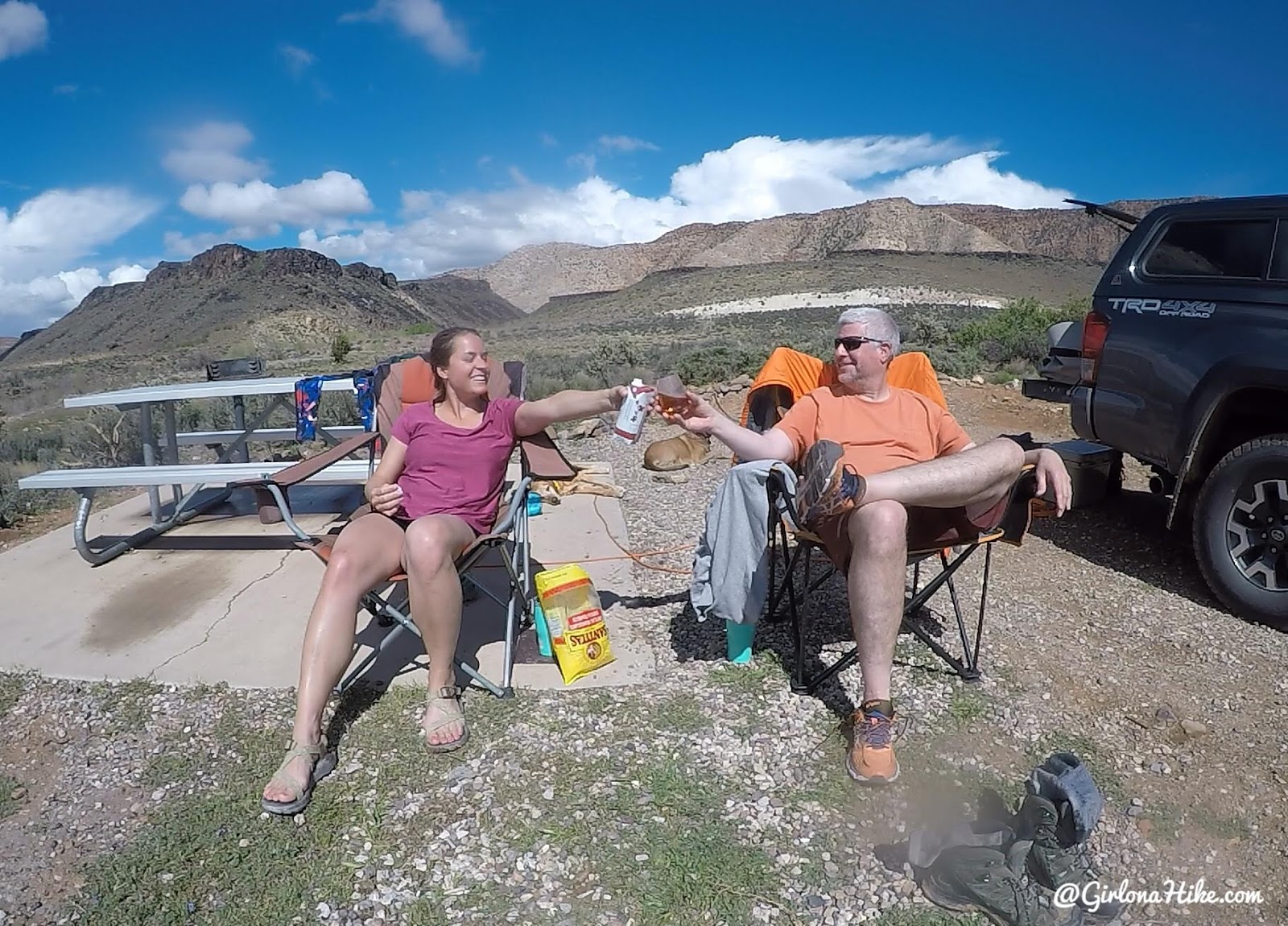 Warm enough to put the shorts and t-shirt back on for a few hours! 
Gunlock Falls State Park
If you are in the area, might as well take 15 minutes to check out the falls at the park! There's no hiking involved, just a 100 yard walk to get to a nice little view point of the falls. They don't run year-round, so call ahead to make sure they are actually flowing before you make the trip there.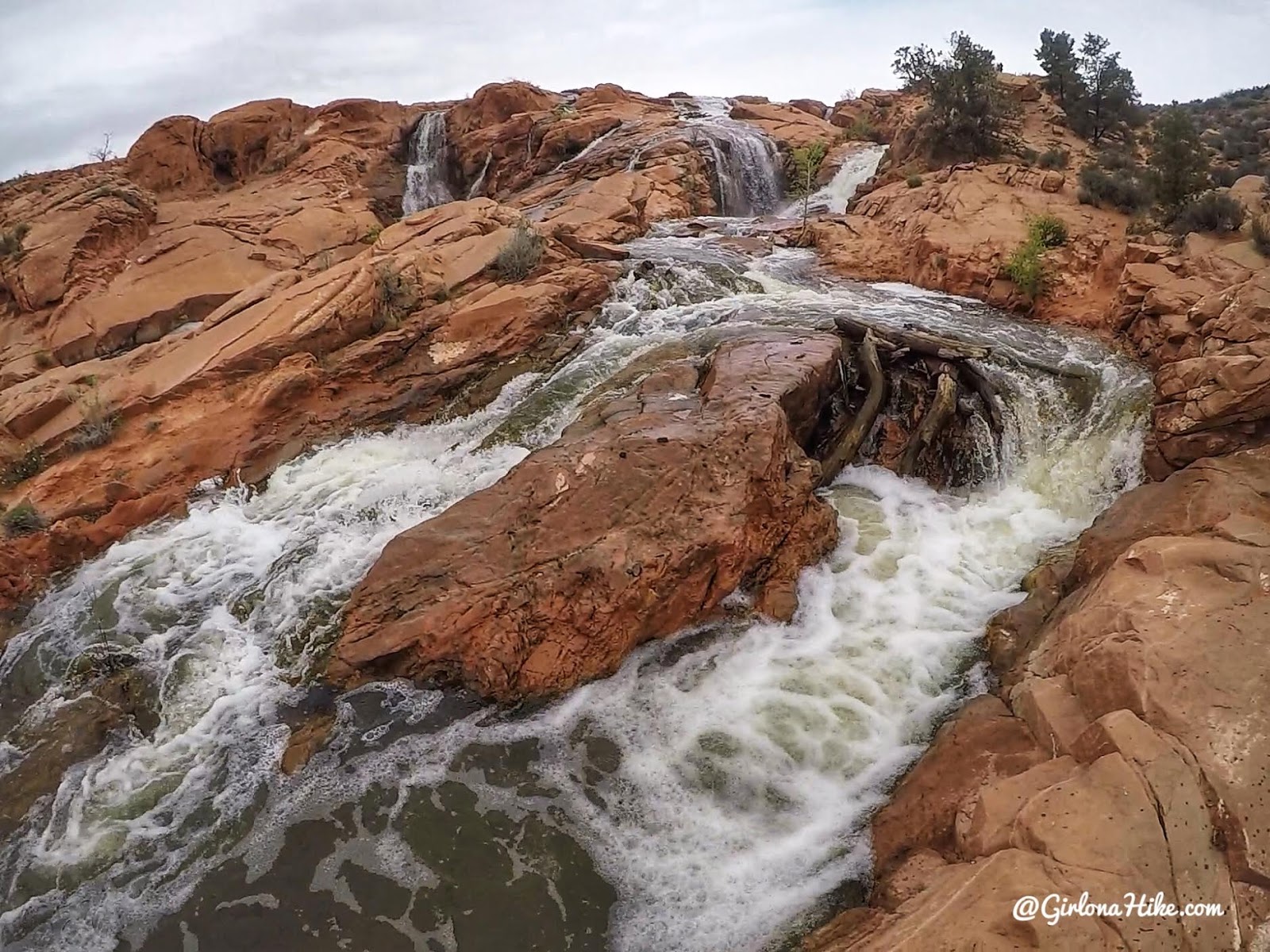 So cool!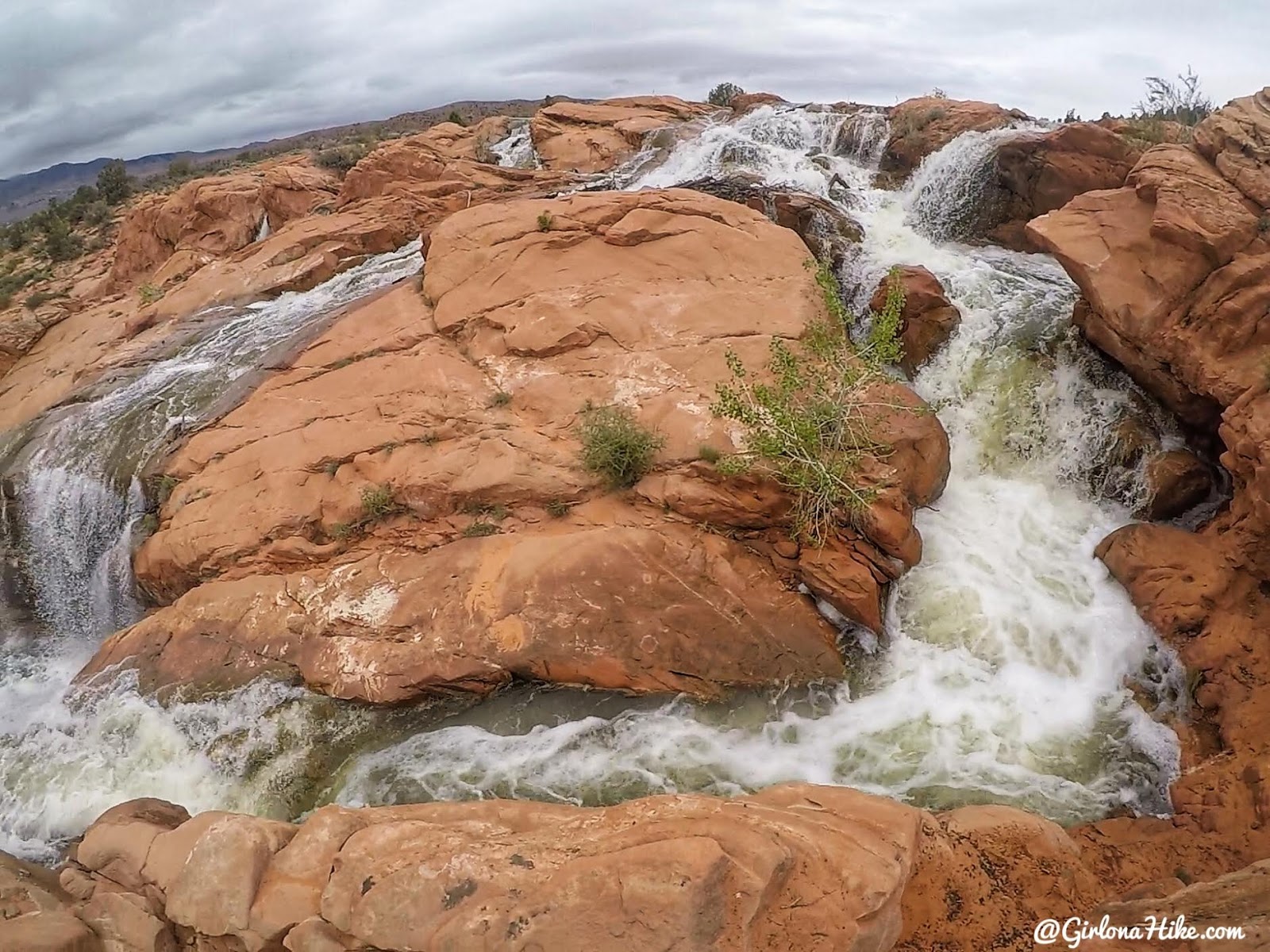 What a fun day! I definitely recommend doing both in one day since the "hiking" is so easy in this area.
Check out my YouTube video!
Trail Map
My track via Gaia GPS – the best tracking app! Get your app here for a discount.
Recommended Gear
Nearby Hike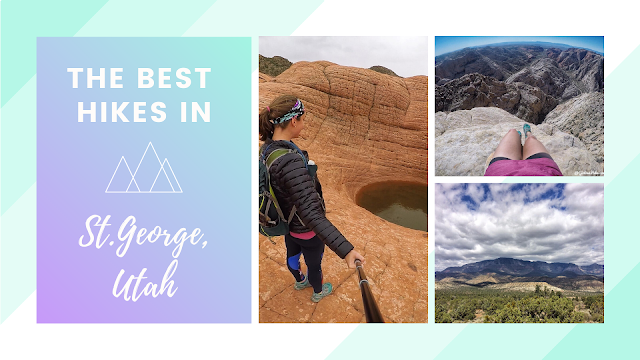 Save me on Pinterest!