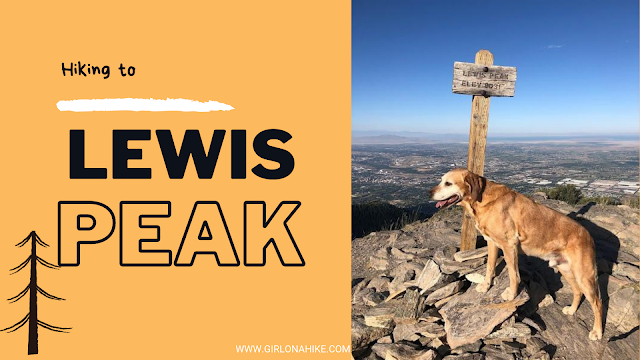 Hiking Lewis Peak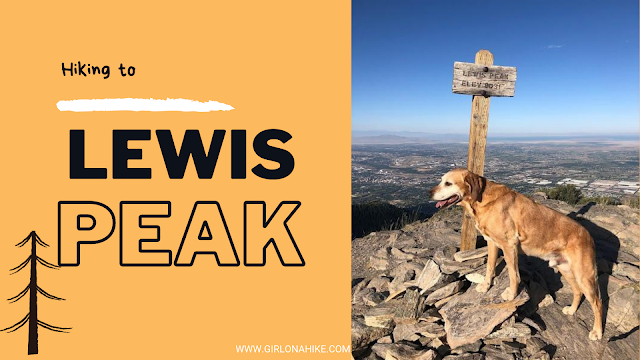 Lewis Peak (8,031 ft) is located in North Ogden, Utah and sits on the mountain between Ben Lomond to the North and Mt. Ogden to the south. This peak is usually forgotten due to its popular neighboring peaks but it is actually a very scenic summit.
About
Lewis Peak was named after Lewis Warren Shurtliff, who was among the first known to summit this prominent peak. At the time, he was only 16, when he climbed what would be named Lewis Peak on June 6, 1852, with some friends. On the summit, he piled up rocks and stuck a large branch in it to mark the high point. Lewis and his friends hiked here to scout out the area and help protect the settlers from the Native Americans. It's unusual for a geographic feature to be titled after a person's first name. In fact, Lewis Peak is only one of a few Ogden Wasatch Front Mountain peaks that is even named after a specific person.
Hiking Lewis Peak is perfect during Summer and Fall; it may be possible to hike here in Winter, but check the avalanche danger before heading out. In Spring the trail can be extremely muddy. This is a great trail to do with your dogs off leash. Be aware that motorized dirt bikes and mountain bikes also use this trail. The only shaded section is the first mile; after that, you are hiking along an exposed ridgeline which can become very windy. The very first time I hiked to Lewis Peak was mid-November and because it was so warm I wore my tank top to hike to the summit. Later that night, I realized I got a sunburn! You'll want to carry plenty of water and sunblock with you on this trail.
Directions
From SLC, head north on I-15 all the way to North Ogden. Take exit 349, and head East. Follow this as it turns into E 2600 N. Turn left at the light for 1050 E. Turn right on E 3100 N. This road leads you through a neighborhood where the speed limit is only 30MPH. As soon as you turn onto 3100 N, drive 3 miles up the narrow, winding road and look for the North Ogden Divide TH sign on your right. This is where you'll want to park and begin hiking. There is one restroom. Here is a driving map.
Trail Info
Distance: 10.4 miles RT
Elevation gain: 3,200 ft
Time: 4-6 hours
Dog friendly? Yes, off leash
Kid friendly? Yes, but maybe only to Eyrie Peak
Fees/Permits? None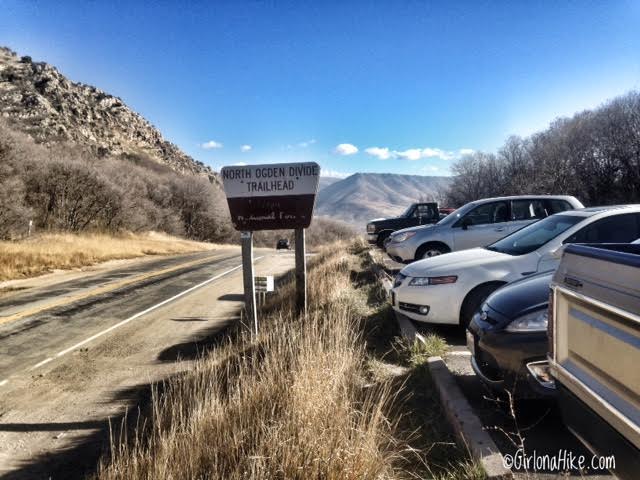 Park at the North Ogden Divide TH. This is the same parking lot to hike up to Ben Lomond the "long" way. I hiked to Ben Lomond & Willard Peak the "short" way – you can read about that here.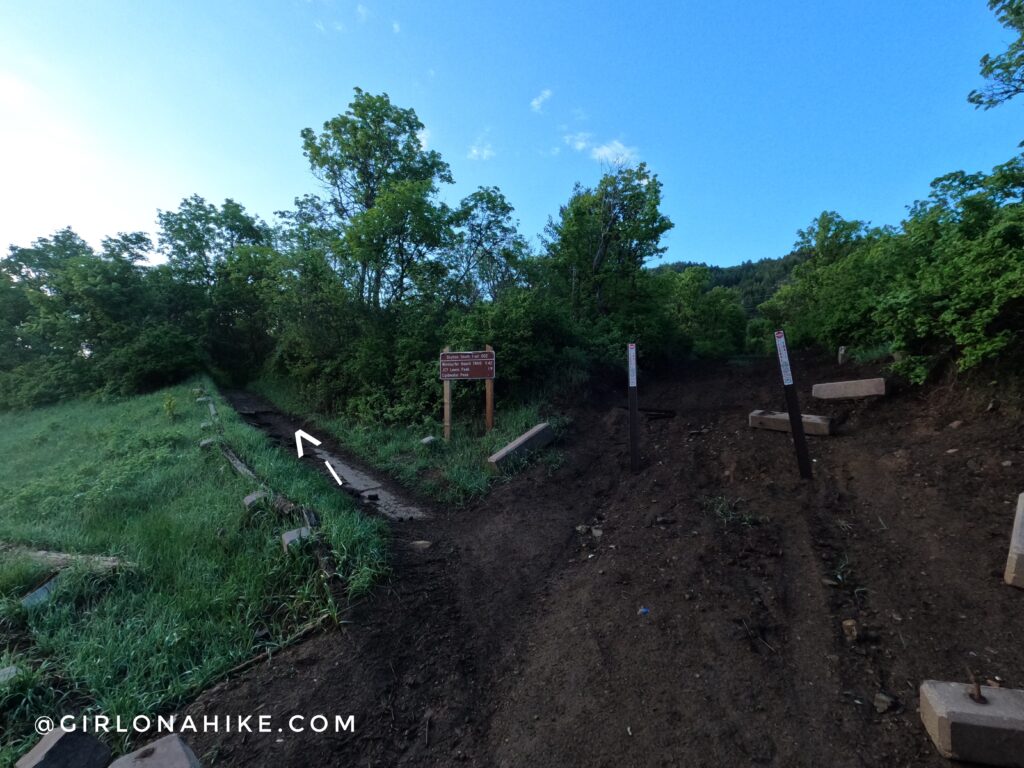 The trail for Eyrie Peak & Lewis Peak starts on the south side of the parking lot by the big sign.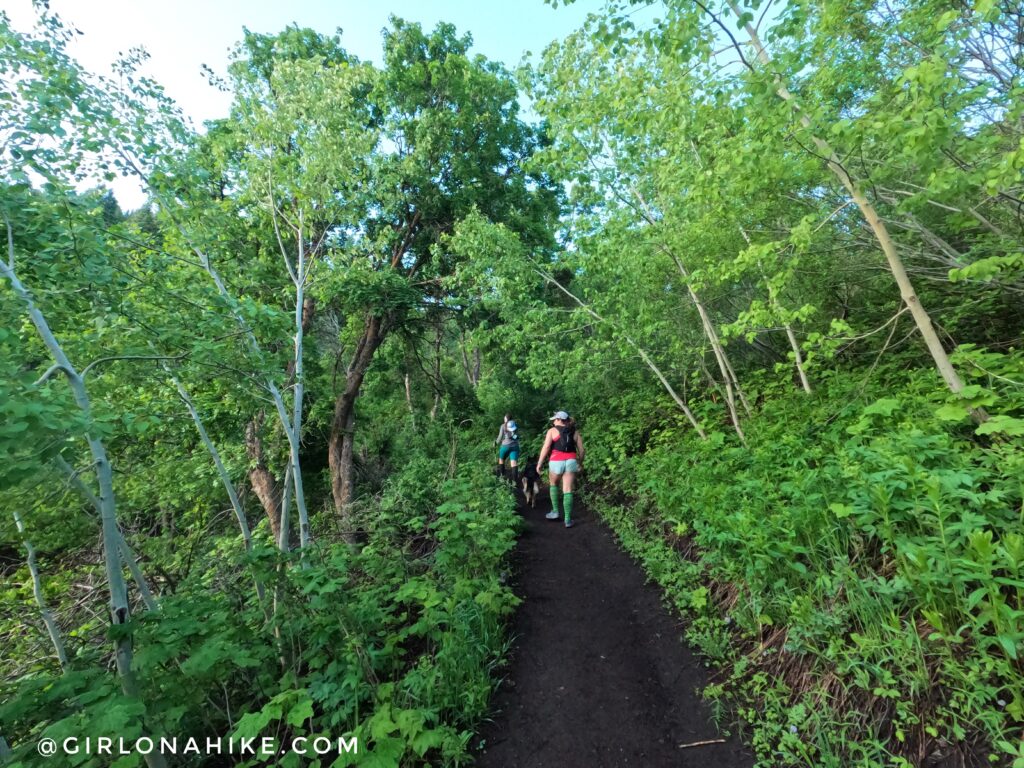 Starting out, you'll be hiking on the North side of the mountain. The first mile is all switchbacks, and because it's in the shade, can be chilly.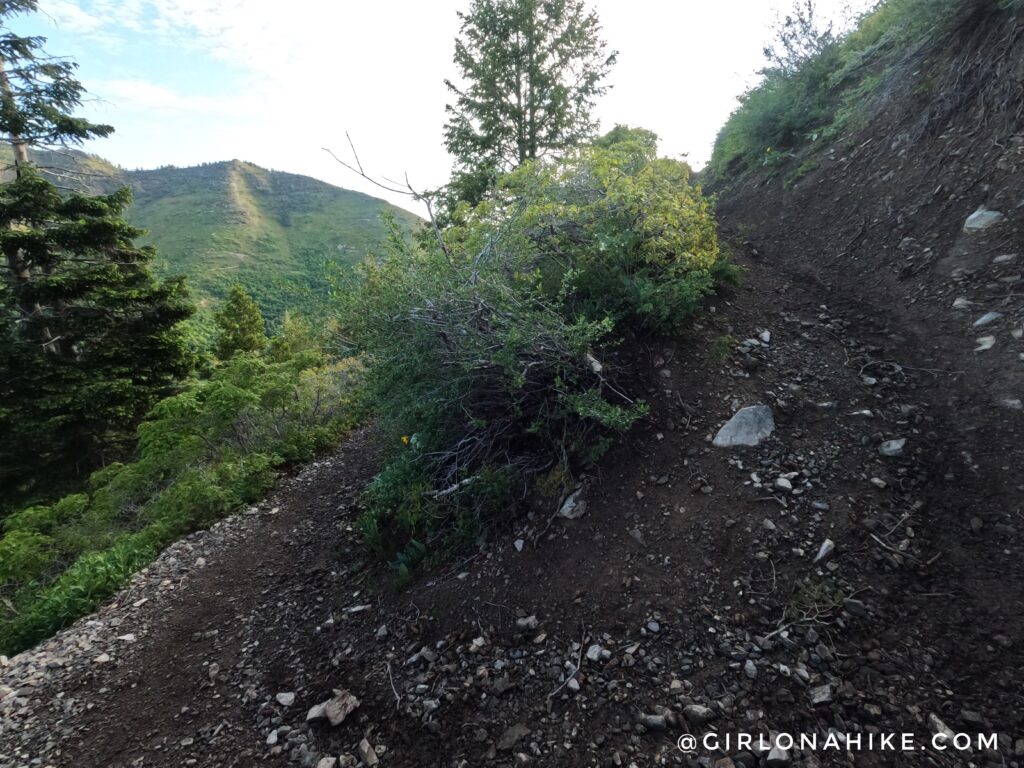 Hike up several long switchbacks.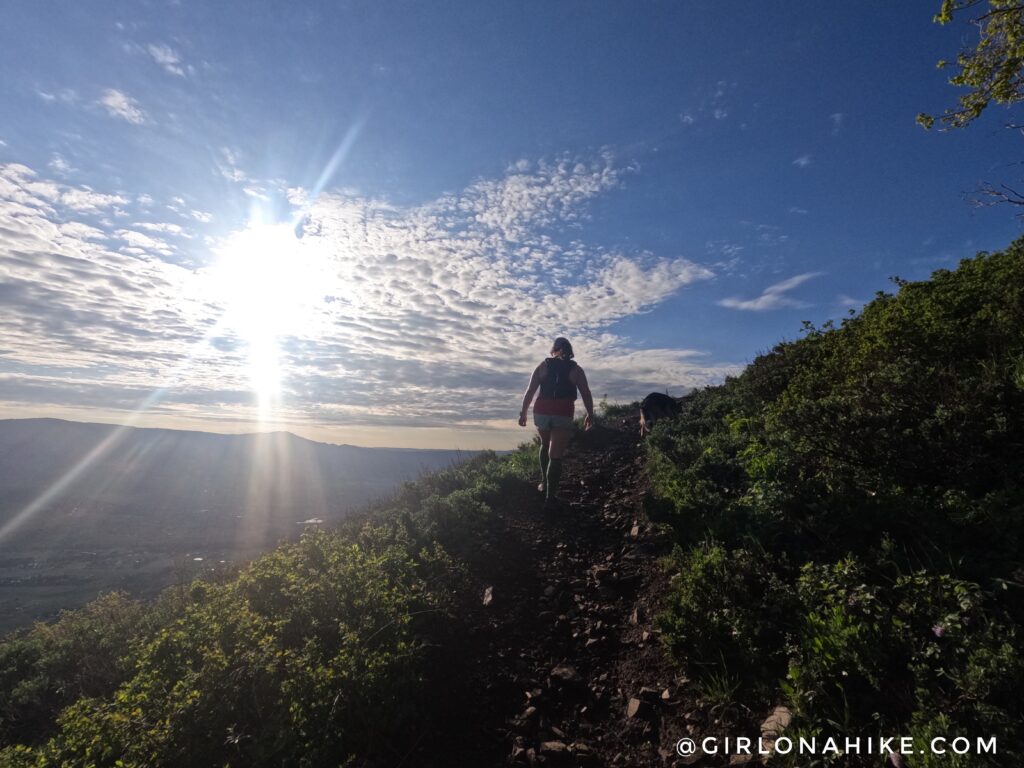 Around 1.5 miles the view really opens up and you can see into Eden and Huntsville, Utah and Pineview Reservoir.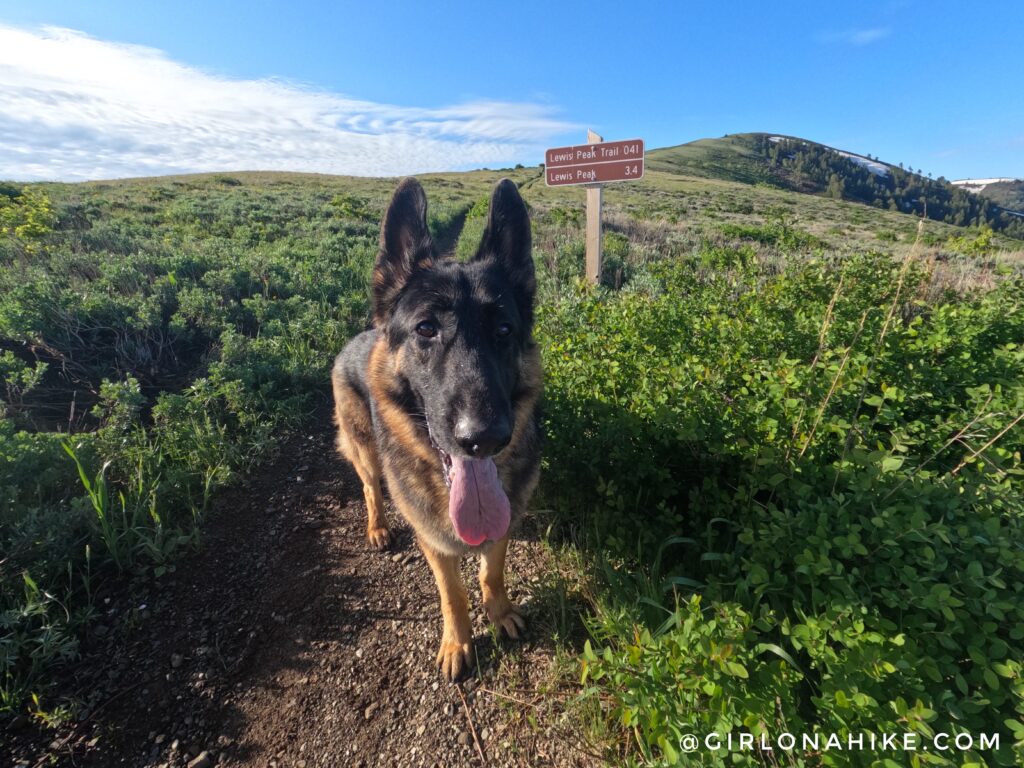 Reaching the trail split sign, continue straight for Lewis Peak. Only another 3 miles from here!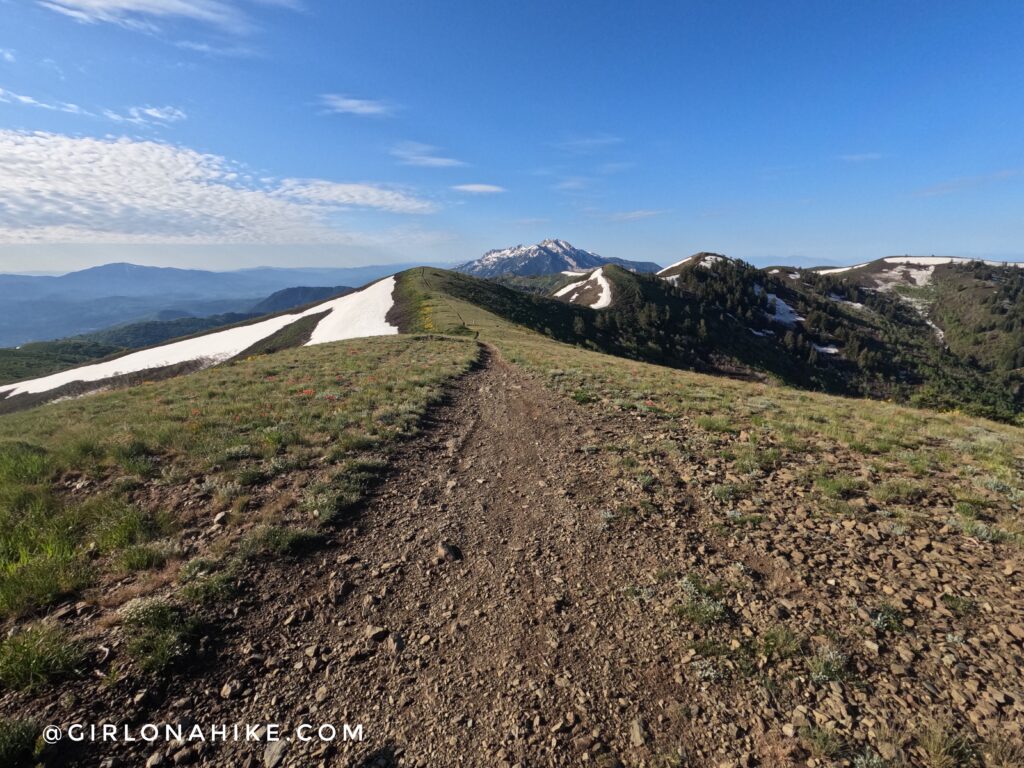 Eyrie Peak (8,136 ft) is technically the high point on your hike. Compared to Lewis Peak, Eyrie Peak is higher in elevation by about 100 ft. If you only had 1-3 hours to fit in a hike or run, this would be a good spot to turn around. However, we had all day so we kept hiking.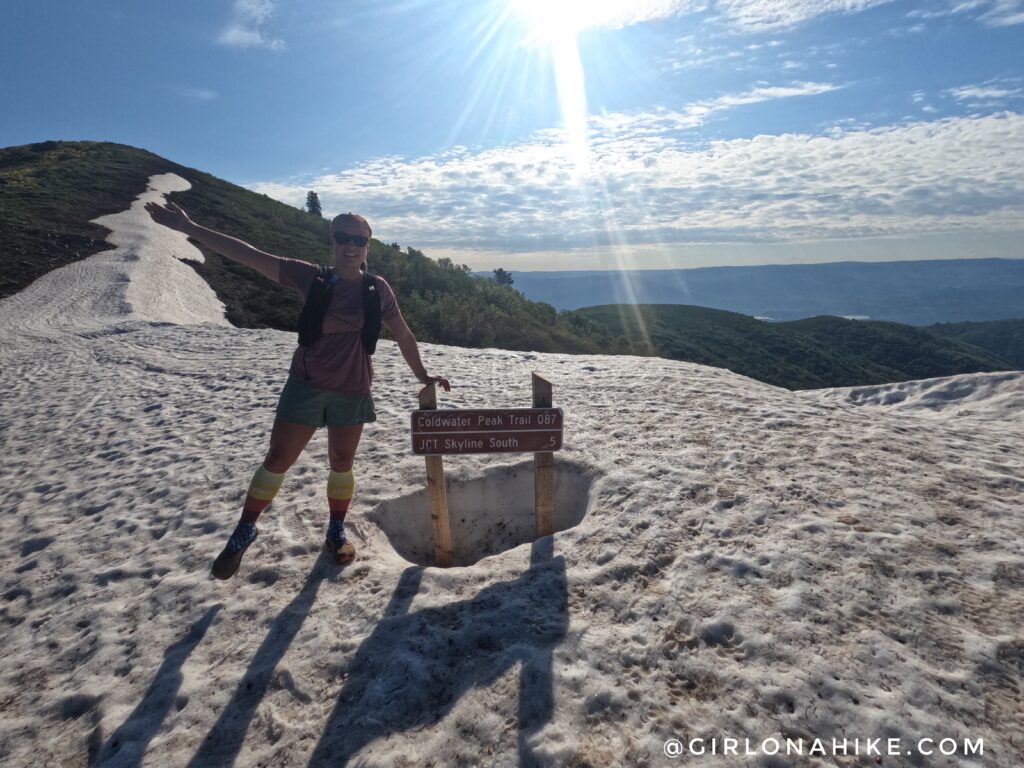 The trail splits are again, for if you want to hike over the hills. They both meet up to the same spot. We decided to get in more of a workout and hiked over them.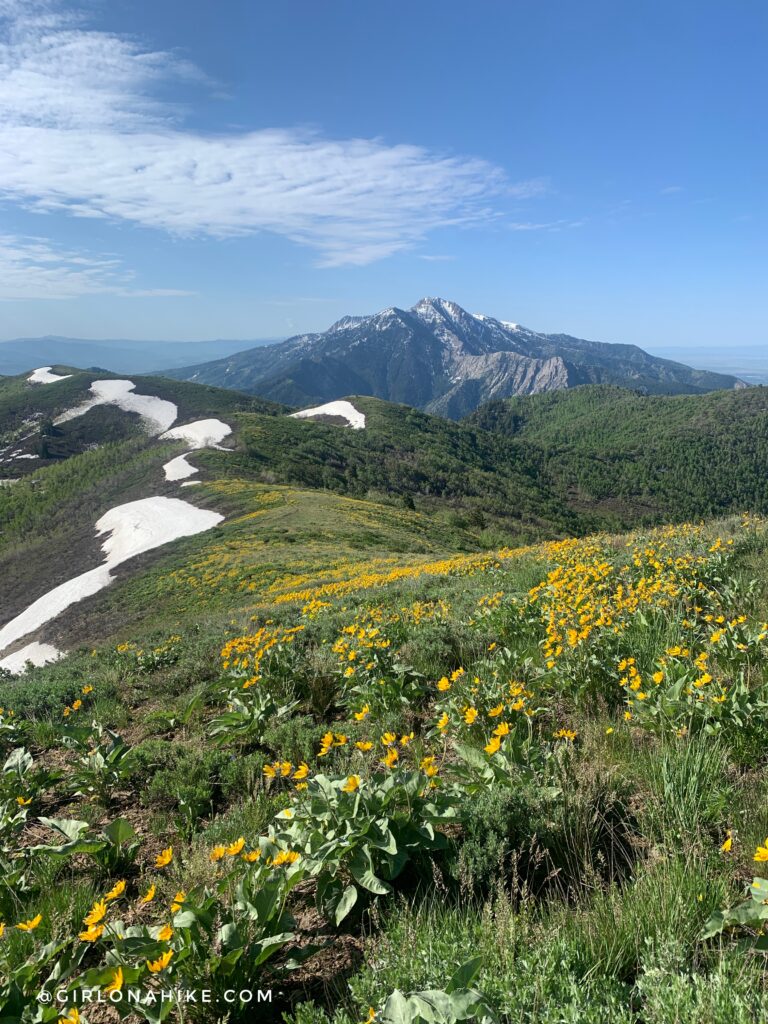 Working our way down the hills.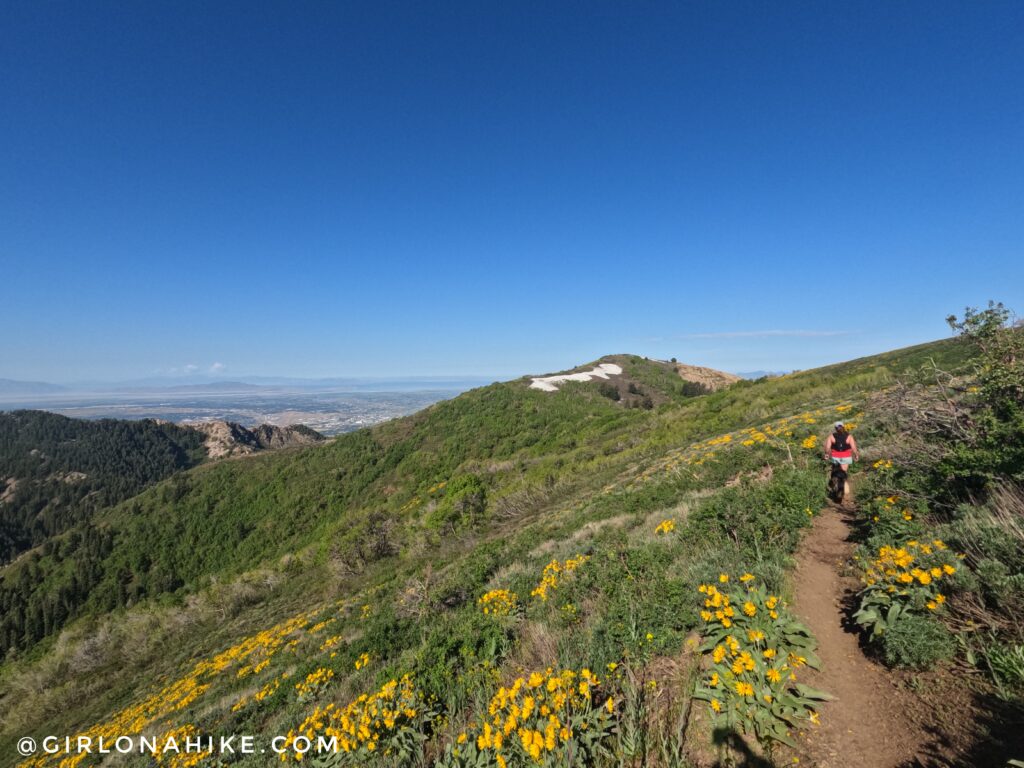 Almost there!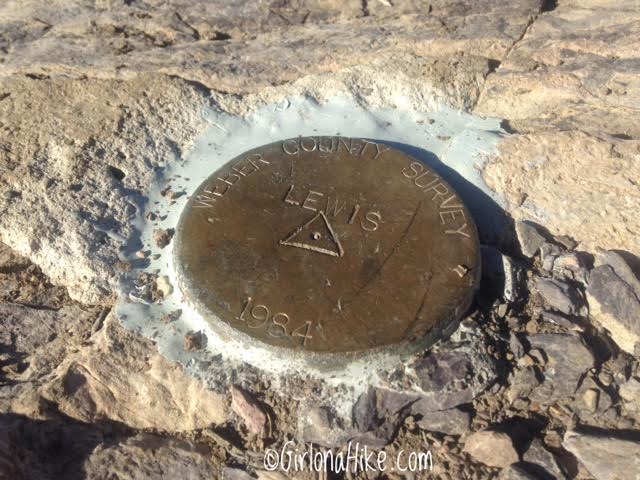 On the summit woot woot! It took us only 2 hours 15 minutes to reach the peak.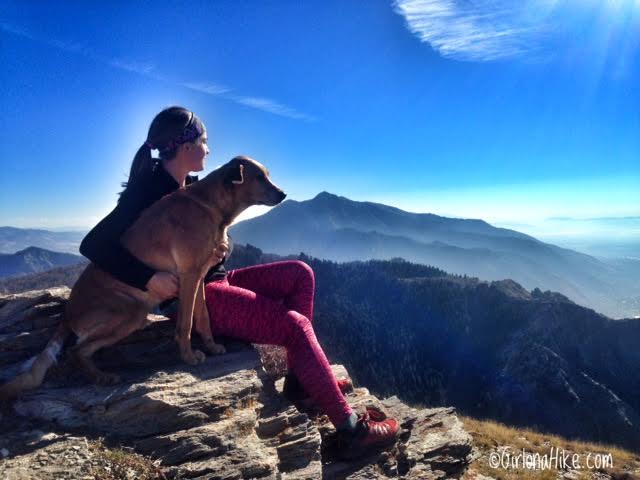 Charlie and I take in the view in 2015. So pretty! That's Mt. Ogden in the distance.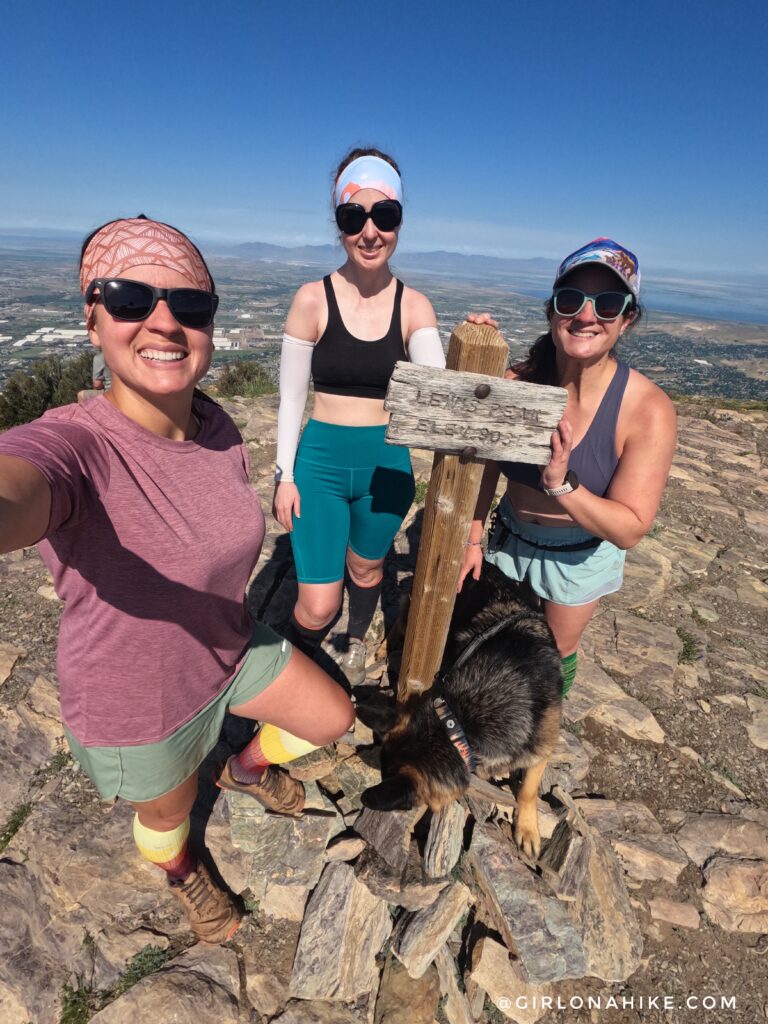 Great day out with the girls! PS get 10% off your entire headband order, use the code "HIKE" at checkout here!
July 2020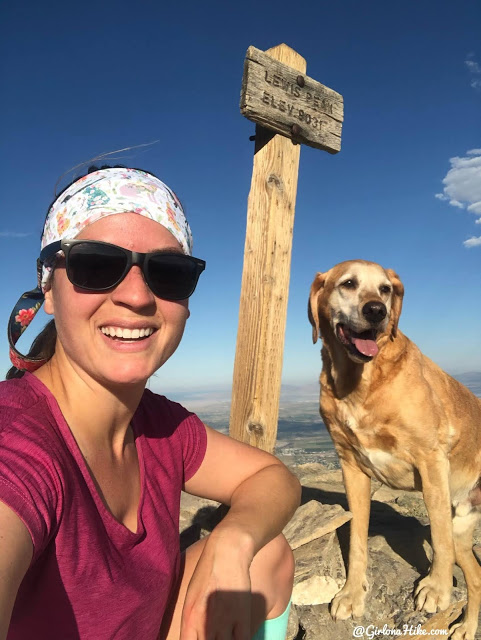 Whew July is HOT! We started hiking at 6:15 am and it was still pretty warm, especially for Charlie. I ended up giving him most of my water, and we still ran out with 2 miles to go back to the car. We were on the summit by 8:15am, and then tried to run as much of it back as we could.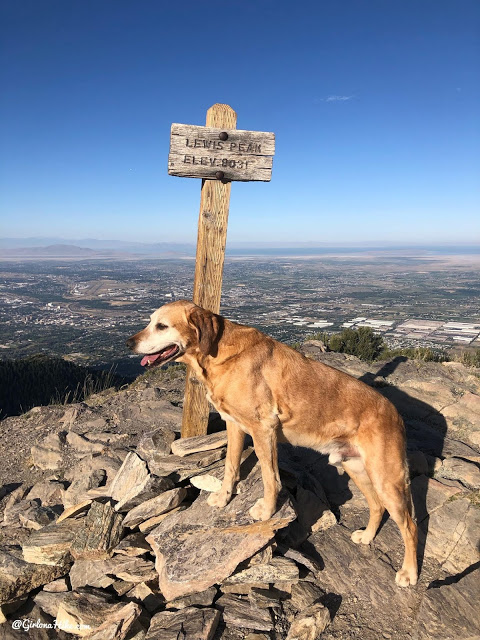 Way to go Charlie!
Check out my Youtube video!
Trail Map
My track via Gaia GPS – the best tracking app! Get your app here for a discount.
Recommended Gear
Nearby Hike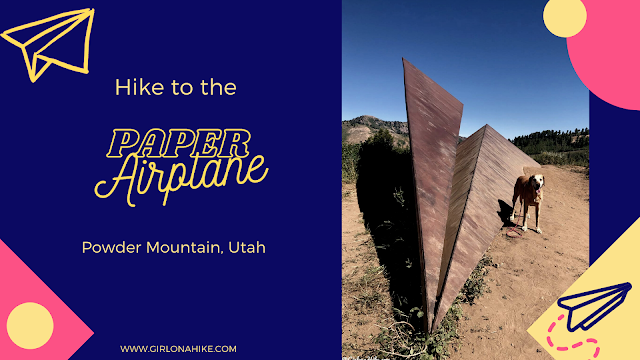 Save me on Pinterest!