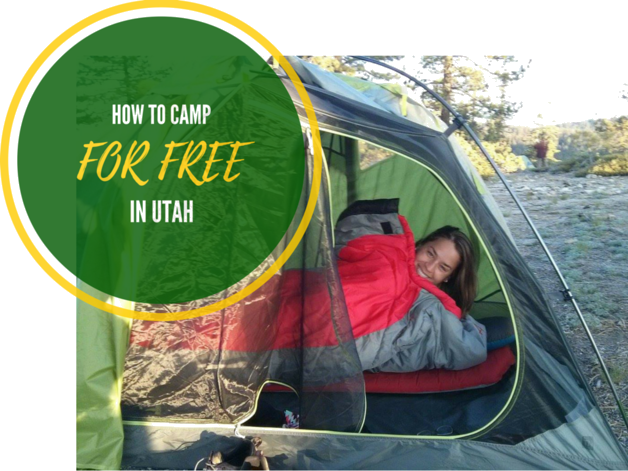 How to Camp for FREE In Utah!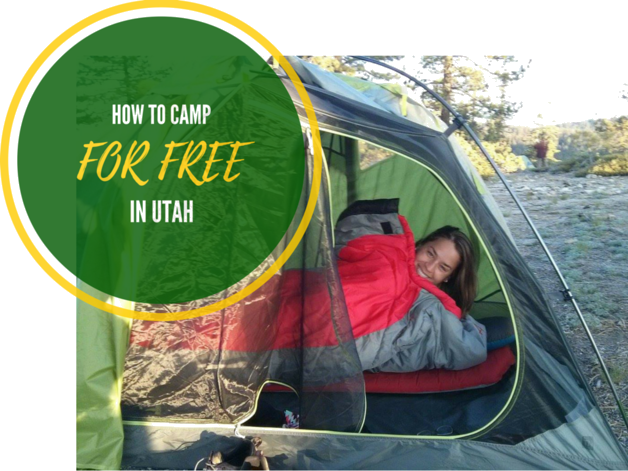 Here's everything you need to know, on How to Camp for FREE in Utah! Breathing fresh air, relaxing in a camp chair, drink in your hand, the dogs and kids are running around getting muddy, and the fire crackles in the distance. Camping is one of my most enjoyable experience during summer, but it doesn't have to cost money. Many people think camping is "too expensive" or "too hard" to get to a "good" campsite. Sure it may cost money to get all your gear, but after that, camping (and backpacking in particular) can be free, especially in Utah!
About
The first thing to know about camping for free in Utah, is where to camp. There are two types of land that allow free camping – Bureau of Land Management (BLM) and National Forest Service (NFS) land. What's the difference?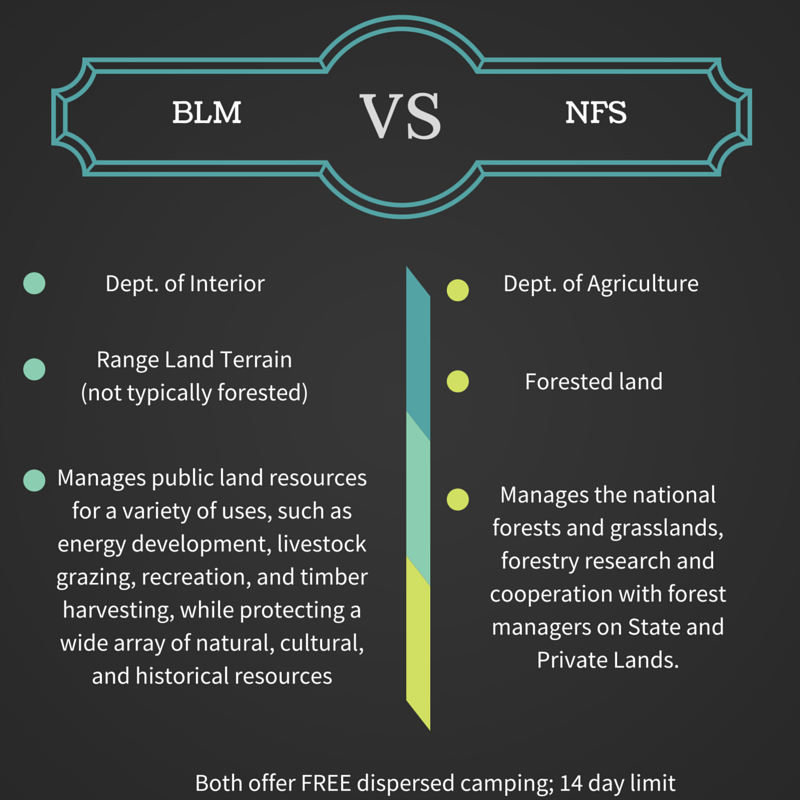 Both the BLM and NFS have what they call Dispersed Camping. Undeveloped Federal lands are available for public camping and general recreation, with the following provisions:
– Camping is limited to 14 days within a 30 mile radius, in a 28 day period
– Everything you bring in must be packed out
– No camping is allowed within 200 ft of any water source
– Do not leave Campfires unattended
Dispersed camping means that you are camping outside of a designated campground.  There are no services to campers – no water, no restrooms, and no picnic tables or fire rings are provided. You must be fully self-reliant and you will have extra responsibilities that are necessary for dispersed camping. Camping rules and regulations make your experience safe, and keep natural resources scenic, and unspoiled for other campers. This means that all Leave No Trace principles apply while camping in the backcountry.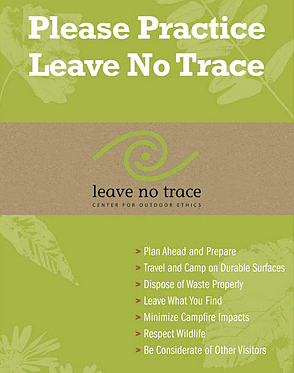 The best way to find out what areas are open to dispersed camping is to contact the local Forest Service Office or BLM Office of the area you wish to camp. Typically, dispersed camping is NOT allowed in the vicinity of developed recreation areas such as campgrounds, picnic areas, nor trailheads. Many people simply drive out on Forest Service roads into the wood and find a clearing or spot with a view of mountains. Keep in mind that many of these roads require a high clearance vehicle. You are not allowed to drive on/over meadows to get to a campsite – only drive on existing roads to prevent resource damage. Special Group Permits are required for camping with more than 25 people and more than 8 cars.

Backpacking in Naturalist Basin, High Uintas
A great way to camp for free in Utah is by backpacking. Many of the popular trailheads in the Uintas don't require a high clearance car, and are part of the Uinta-Wasatch-Cache National Forest. If you are going to an area where others have camped before, pick a site that's been used. Plants, soil, and wildlife are impacted by new campsites, so using existing ones will minimize your impact on the forest.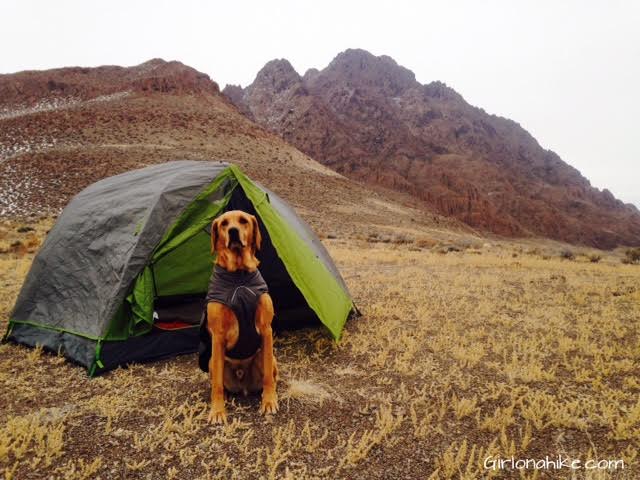 Car Camping in the West Desert of Utah with Charlie.
What's the rule with dogs on BLM or NFS land while camping?
Dogs must be leashed in developed areas such as trailheads and parking lots, but once on the trail or out of developed areas, dogs can be off leash. There is one major exception to this rule – dogs are NOT allowed in Big Cottonwood Canyon, Little Cottonwood Canyon, nor any watershed area in SLC (all part of the Wasatch-Cache National Forest). Best way to avoid this and avoid getting a ticket? Don't camp in those areas – venture out to more dog friendly areas. Dog poop is still required to be picked up and packed out. I recommend bringing a ziplock bag to keep the smell at bay. I have a lot of posts on my blog of dog friendly camping areas! Also check out my post on Backpacking with Dogs!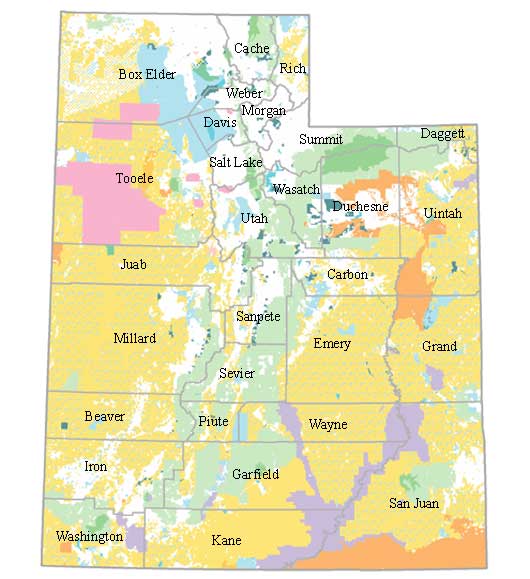 (map from BLM)
The West Desert (think Wendover, UT) is a great place to camp, especially in Late Fall and Winter. The temperatures are much cooler (compared to summer), and hardly anyone explores that area. There are several peaks that are fun to hike up as well, including Tetzlaff Peak, Pilot Peak, and Rishel Peak. This map below is a great resource to find free camping – everything in yellow is BLM land.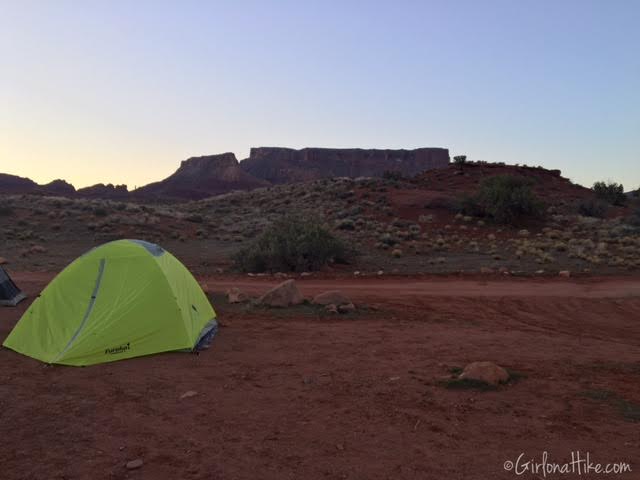 Car Camping on BLM land near Moab, UT.
Here's a map of all the FREE BLM areas to camp in Moab.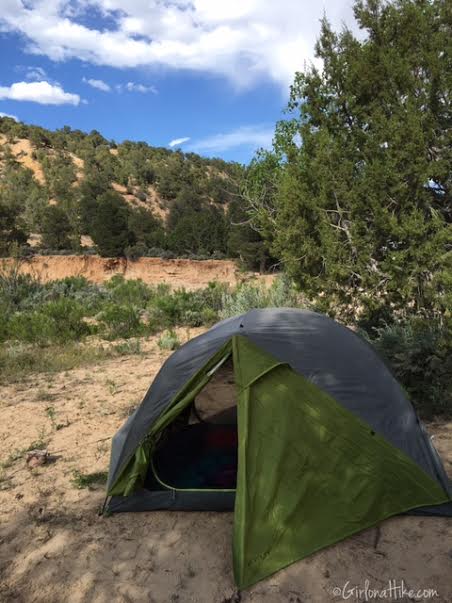 Car amping for free behind Bryce Canyon National Park, at the Willis Creek Slot Canyon TH.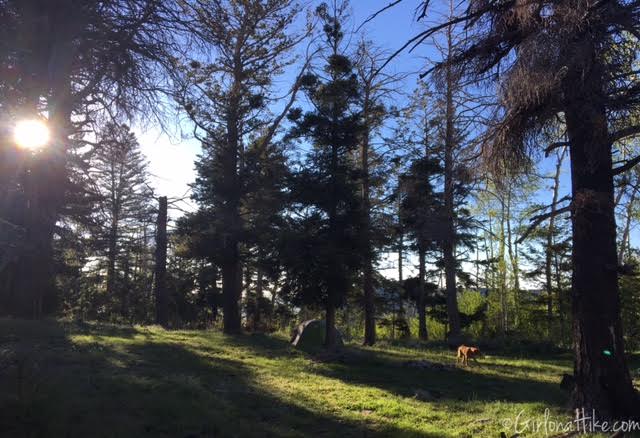 Car Camping in the Henry Mountains, Utah.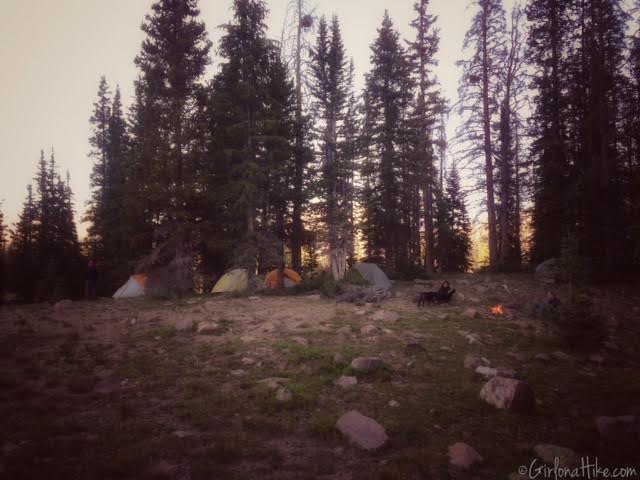 Backpacking in Rock Creek Basin, High Uintas.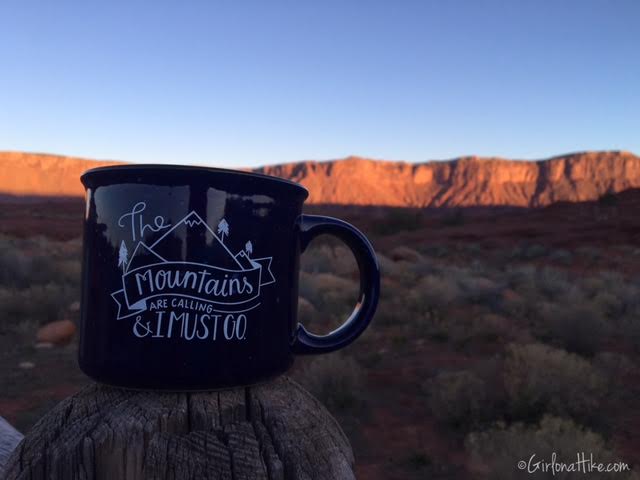 Enjoy your outdoor adventures while camping for free!

Save me on Pinterest!