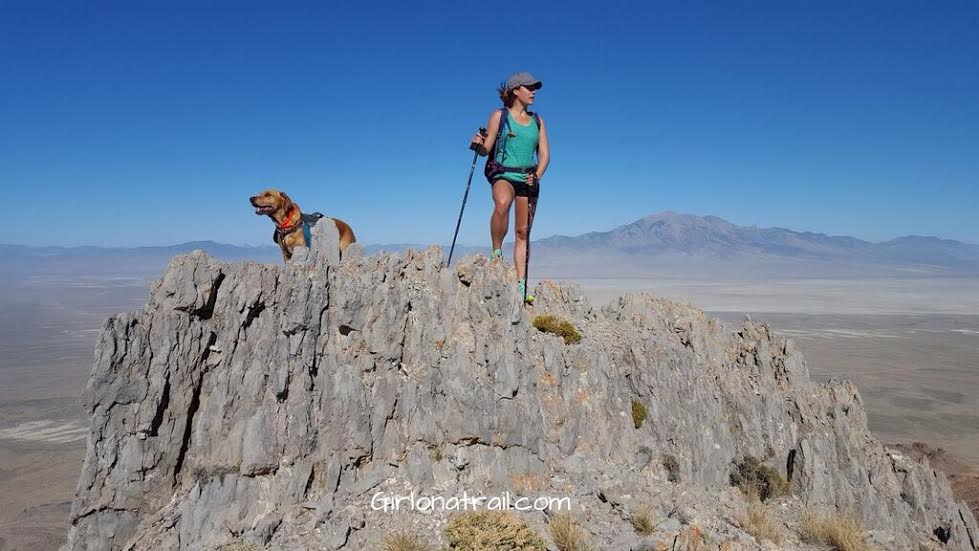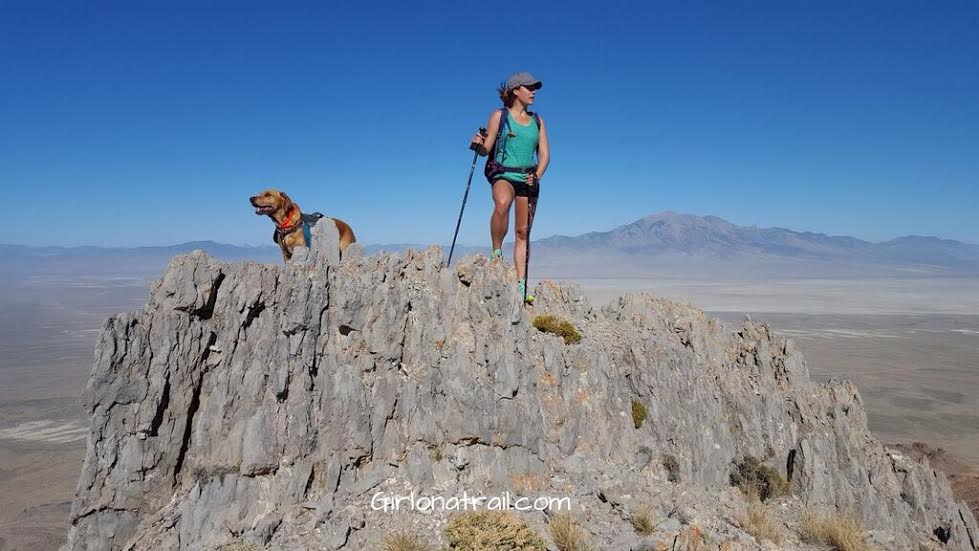 Rishel Peak (6,196 ft) is a fin-like peak created by volcanic activity, and is located in Utah's West Desert in the Silver Island Mountains. There is no trail, no shade, no water, and no true parking area or signs. Be aware that you MUST have a high clearance or 4X4 car to drive out here, and be prepared for flat tires from old mining nails still scattered about.The best time of year to hike this peak is in Spring or Fall when the temperatures are not as hot. Because this area is BLM Land, you can camp for free anywhere. However, there are no established camping areas, and Leave No Trace principles apply.
Directions
Directions (see map below): From SLC, head west on I-80 towards Wendover. Take exit 4 at the gas station just outside Wendover, and head north. At the first "Y" intersection, head left towards Leppy Pass. Drive past the white building on your left at 3.3 miles. 3.3 miles past the white building, look for another dirt road heading right towards the mountains, and turn here. Drive around the rocky knoll, and once you get to another "T", turn right. Drive about 100 ft then park anywhere and begin hiking. Plan on a 3 hour drive from SLC.
Trail Info
Distance: 3.5 miles round trip
Elevation gain: 1800 ft
Time: 3-4 hours
Dog friendly? Yes
Kid friendly? No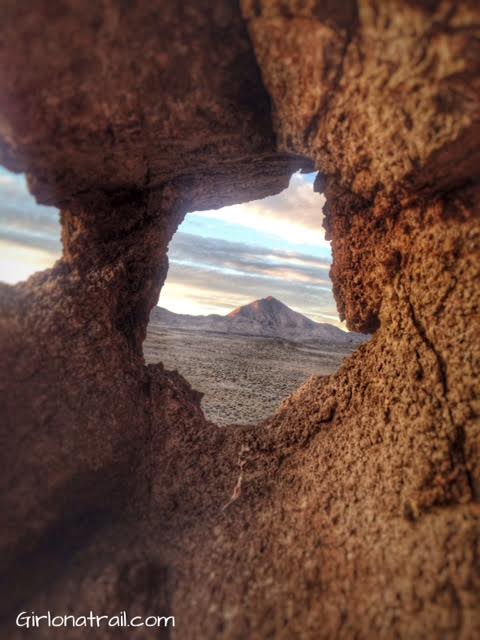 This view of Rishel Peak was taken from our camp spot.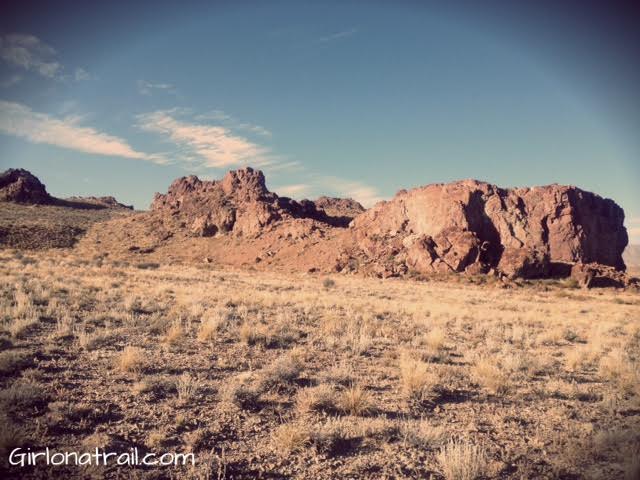 On the way to Rishel Peak, you'll drive past this rocky knoll.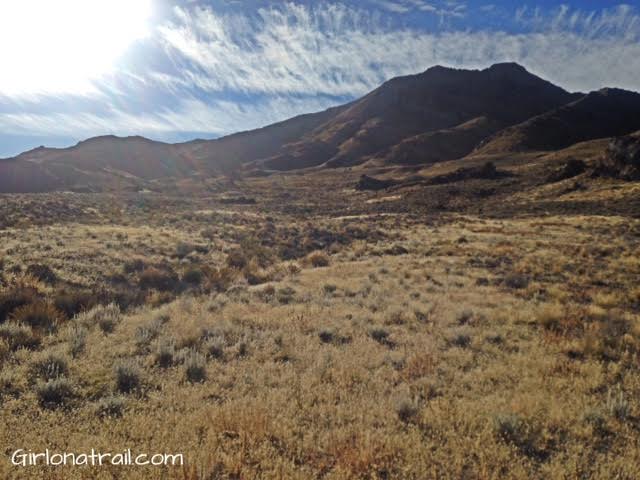 This is the view you'll have of when you park. Remember there is no true parking area – just pick a spot and start hiking.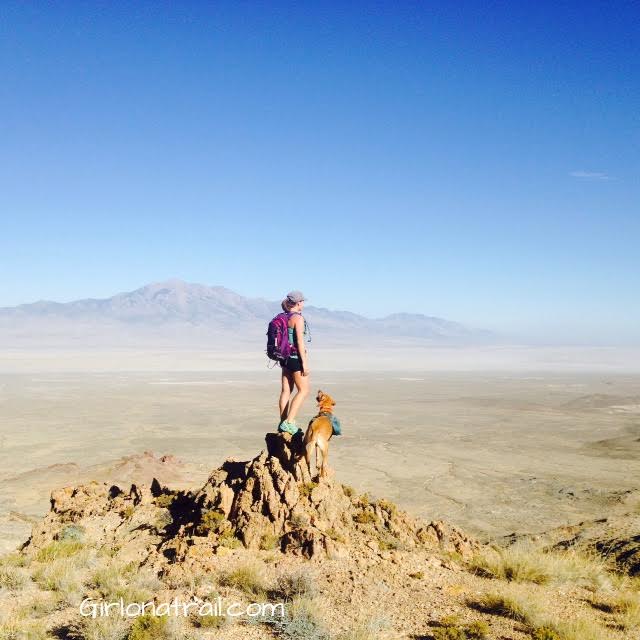 Start by hiking up (East). You'll come to a few of these small overlooks, and will have a great view of Pilot Peak is the West and the Salt Flats.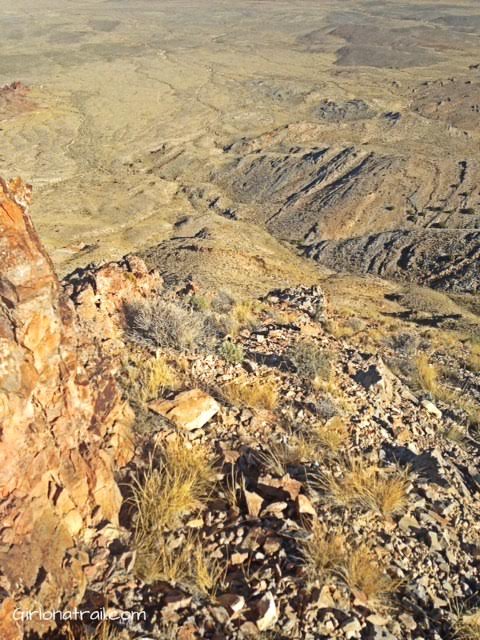 Looking back down from where we hiked up. We didn't originally plan on going straight up, but that is what happened. I don't recommend going this way because of how steep it was with all the loose rock. If you've read any of my previous post, you know how much I HATE steep, loose rocky sections on trails.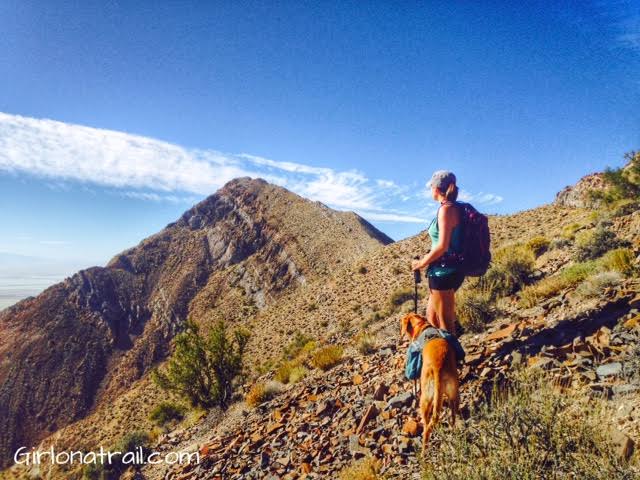 Finally we make it to the ridge, and have a fantastic view of Rishel Peak. Not too much further to go!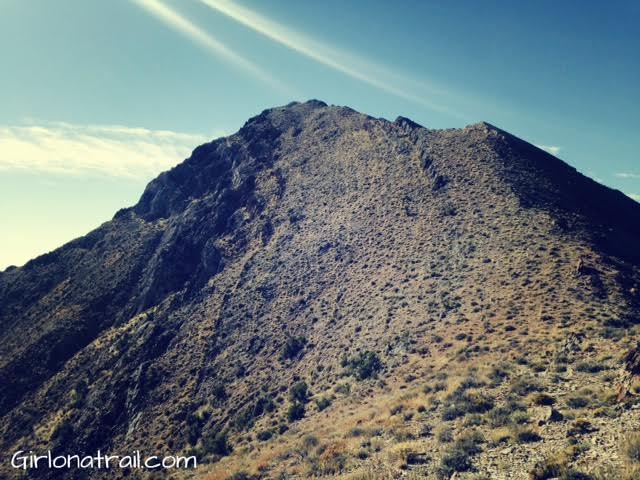 At the saddle before Rishel Peak. From here, it should only take about 15 minutes to the top. It looks worse than it really is.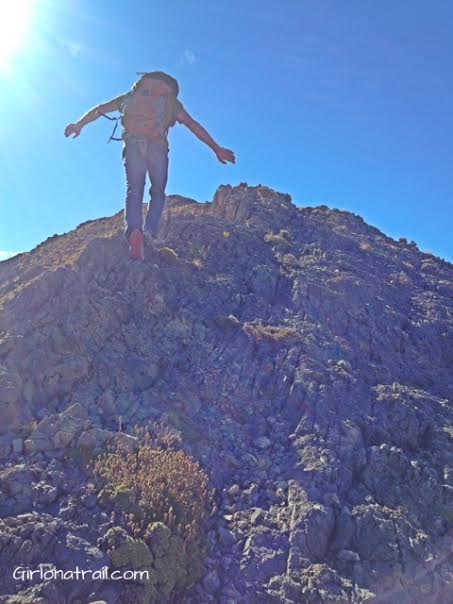 You can either walk up the actual ridge, or beside it.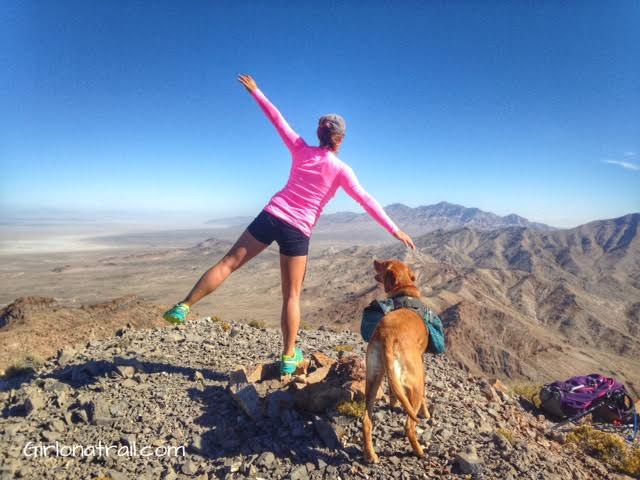 Finally, on the summit! This is looking North to more of the Silver Island Mountains.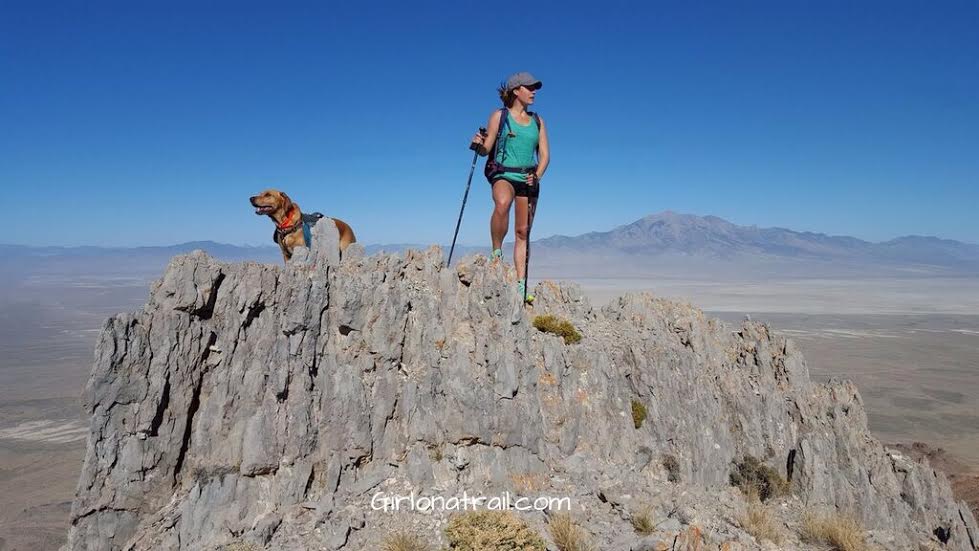 Finally, on the summit! This is looking West, with Pilot Peak in the distance.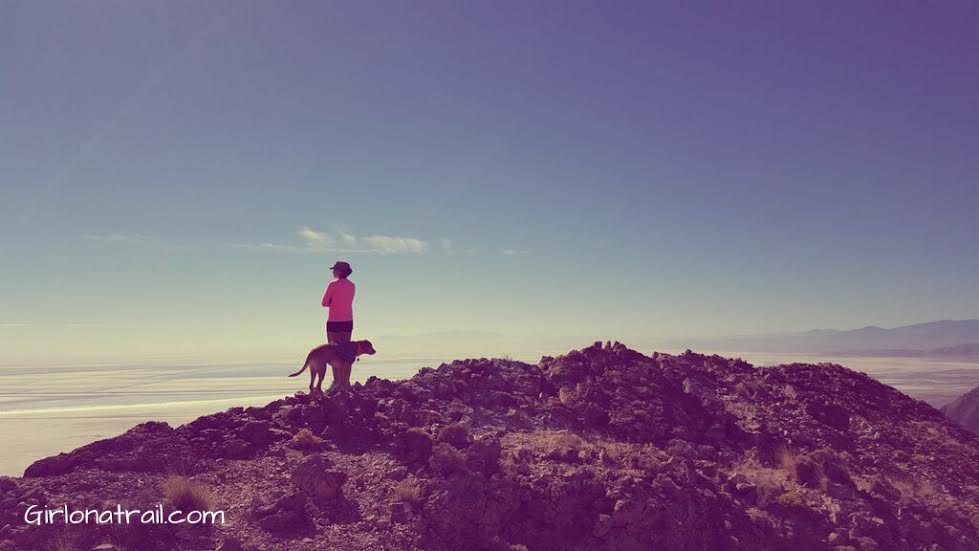 On the Summit looking South, towards Wendover.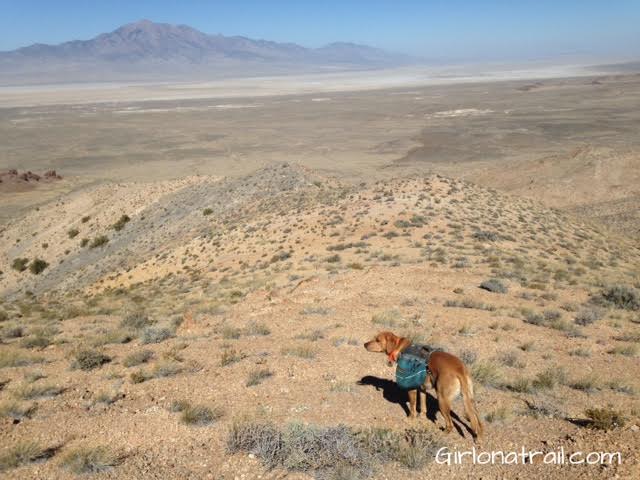 Heading back down, we went the way I wish we had gone up. This time we followed the North ridge the whole way down, back to the car. Much easier!
Trail Maps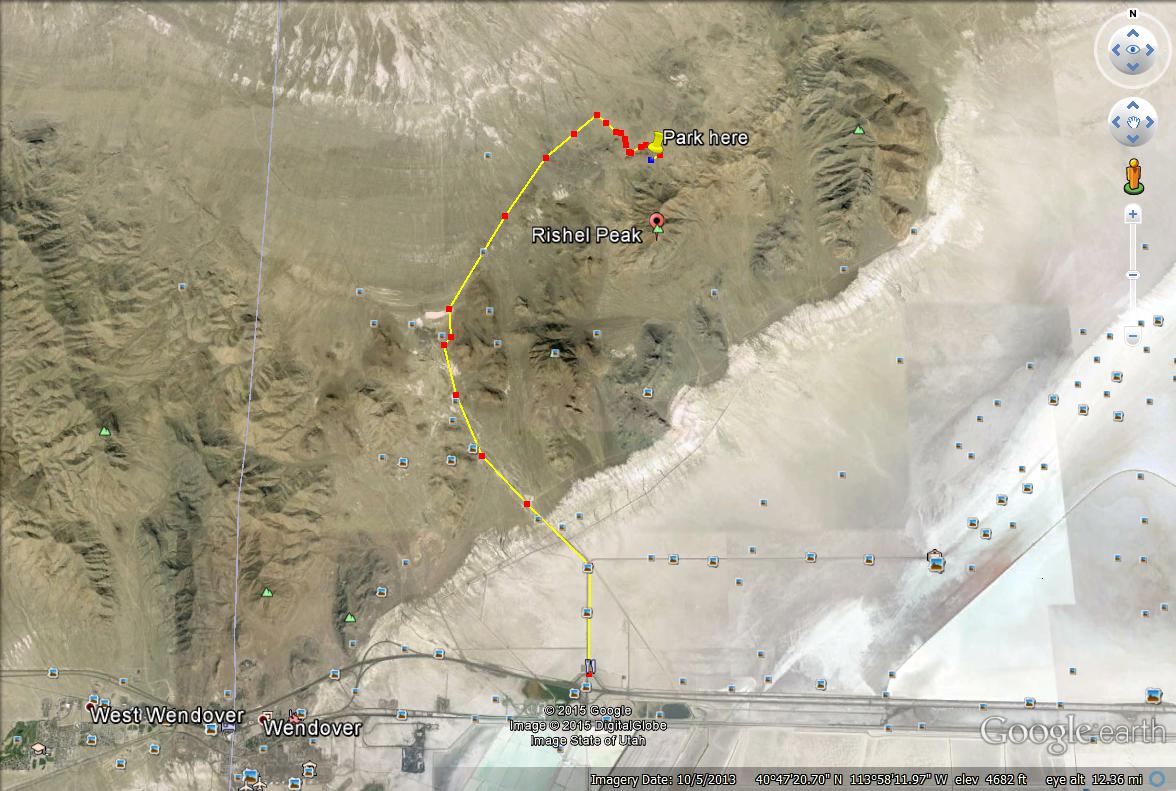 Here are two driving maps to help guide you where to start hiking.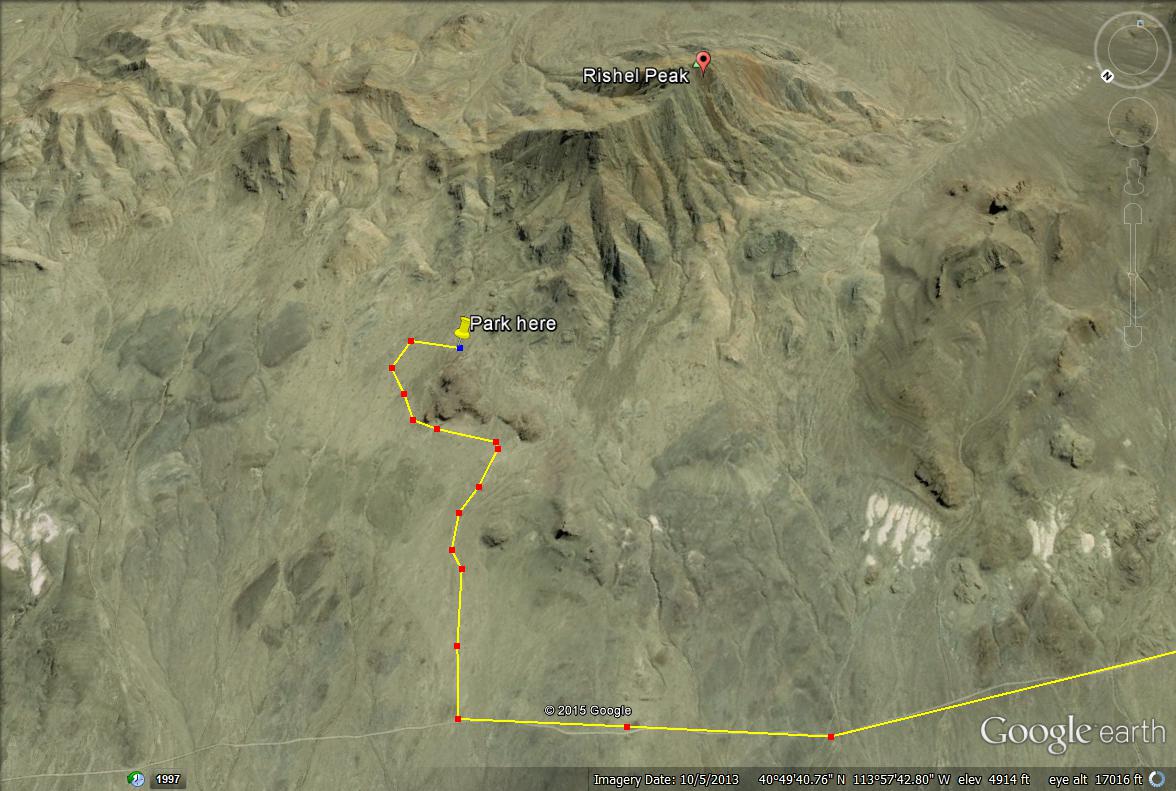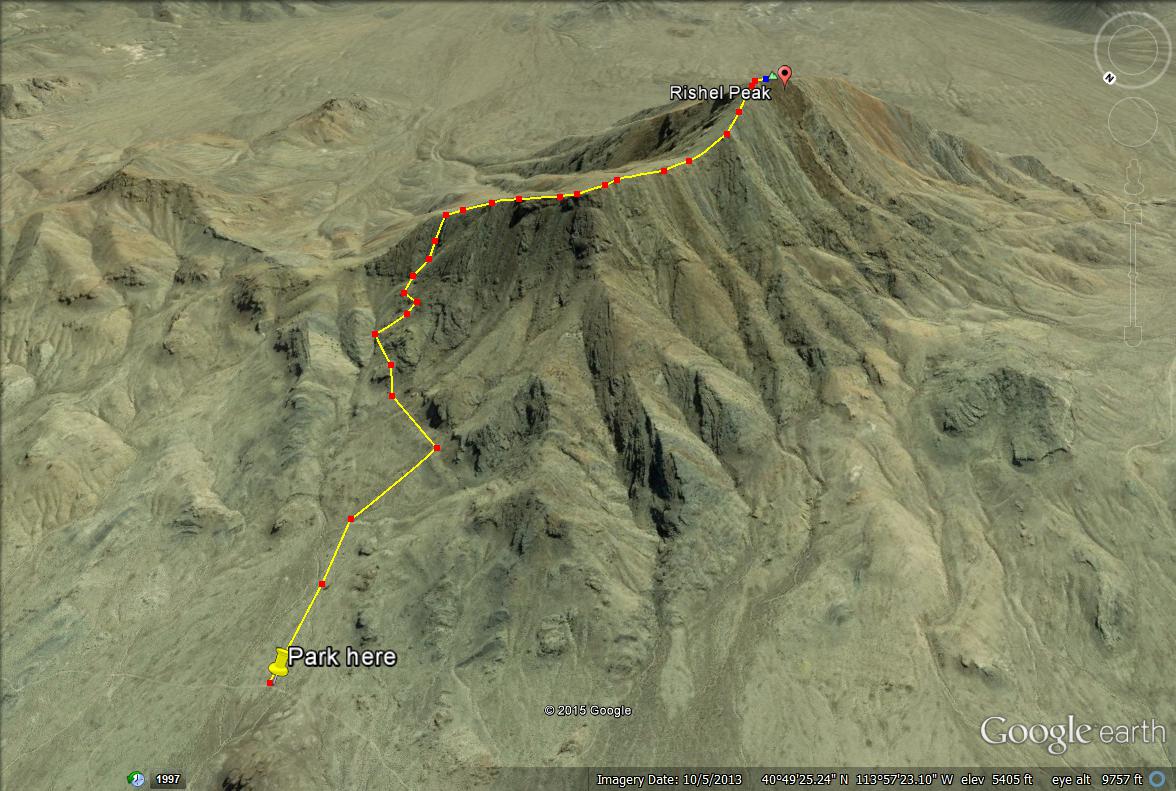 Here are two route maps. This one above shows how went hiked up, accidentally going up a very steep chute, then to the ridge.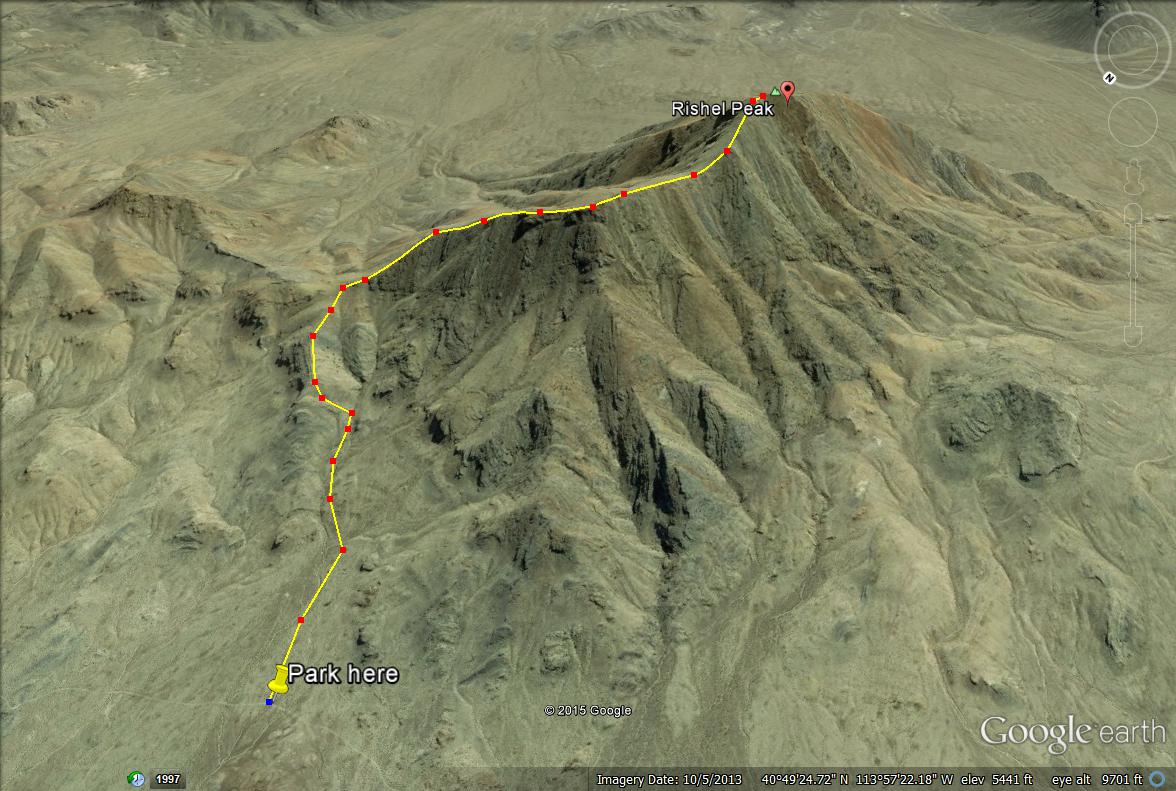 This shows our route coming down, following the north ridge the whole way. This is the way I recommend hiking up.