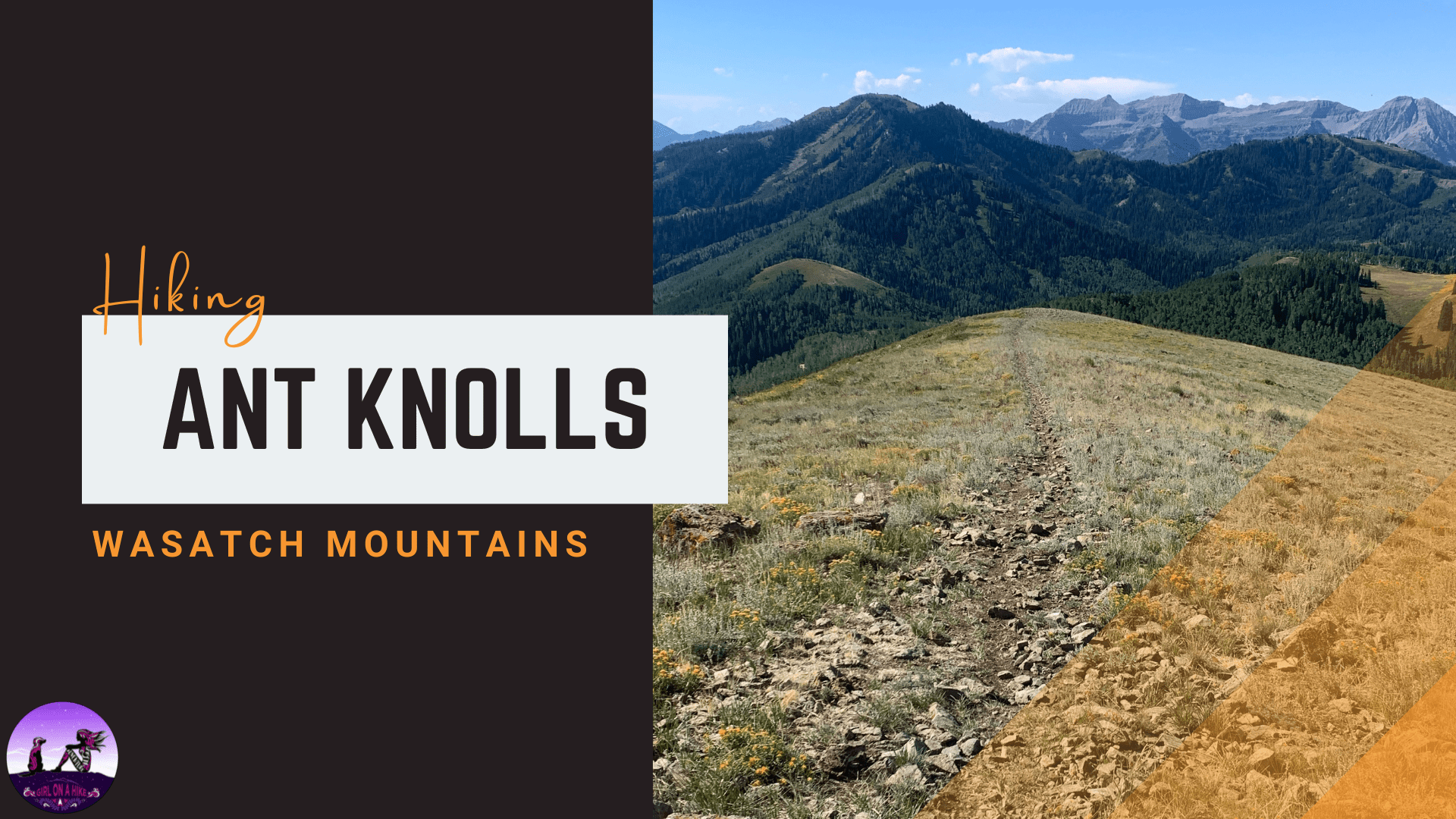 Hiking to Ant Knolls, Wasatch Mountains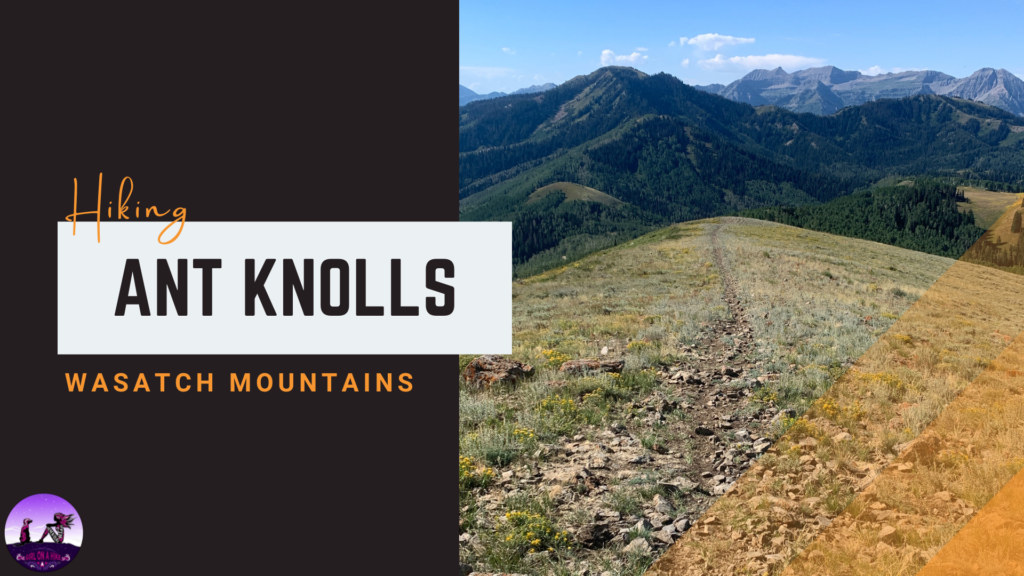 Ant Knolls (9.852 ft) is a nice peak on the backside of the Wasatch Mountains, near Midway, Utah. The summit offers amazing views into American Fork Canyon, and into the Heber Valley.
About
There are several starting points to reach the summit. The most popular is via Pole Line Pass along the Snake Creek Road, and is a mere 2 miles to the summit. We had all day to explore the area, so we started from Big Flat also along the Snake Creek Road. This extends the hike to 6 miles RT and also creates a small loop.
Driving up Snake Creek Road is gorgeous, especially in Fall, and because of that you will see tons of Razors and dirt bikes. The trail is also open to dirt and mountain bikers, so you'll want to start this hike early in the morning or during the week when there's less traffic. Also be advised that during Fall there are many hunters in the area, and it's wise to hike with bright colors and put some blaze orange on your dogs, like the Ruffwear Track Jacket for pets. Also keep in mind that the Snake Creek Road is only open during summer months.
Directions
Most cars should be able to make the drive to Big Flat (FR420). Past that, you'll need 4×4.
Use this map, if driving from Midway, UT. You don't want to drive this road after a big rain storm, as it can get really muddy.
Trail Info
Distance: 6.4 miles RT
Elevation gain: 1,700 ft
Time: 3-4 hours
Dog friendly? Yes, off leash
Kid friendly? Yes, age 10+
Fees/Permits? None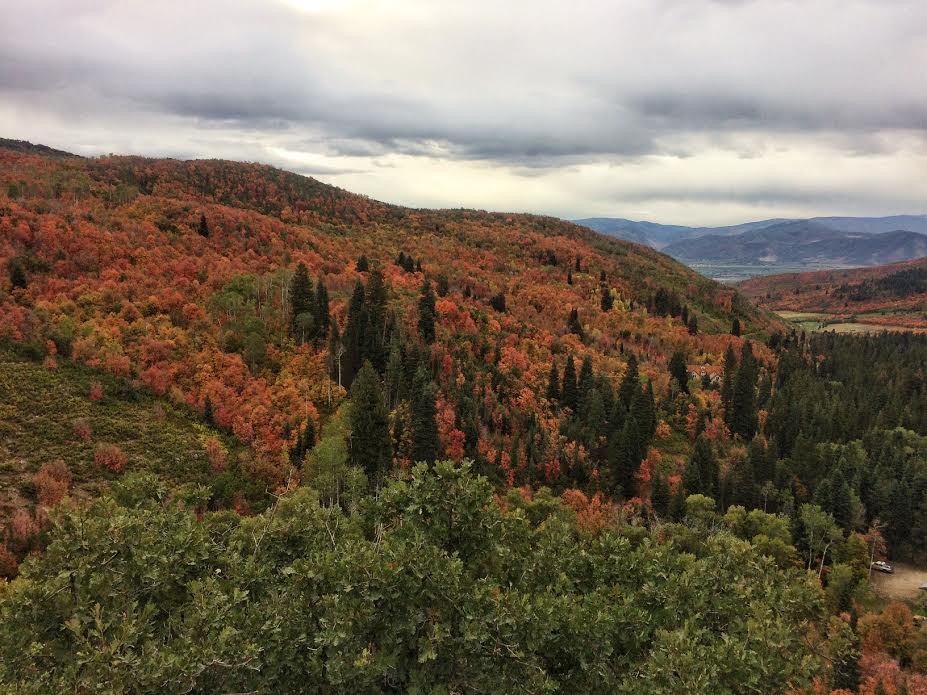 Driving up Snake Creek Road was beautiful – the Fall colors were bursting mainly in reds & oranges the first time I hiked this in October 2016!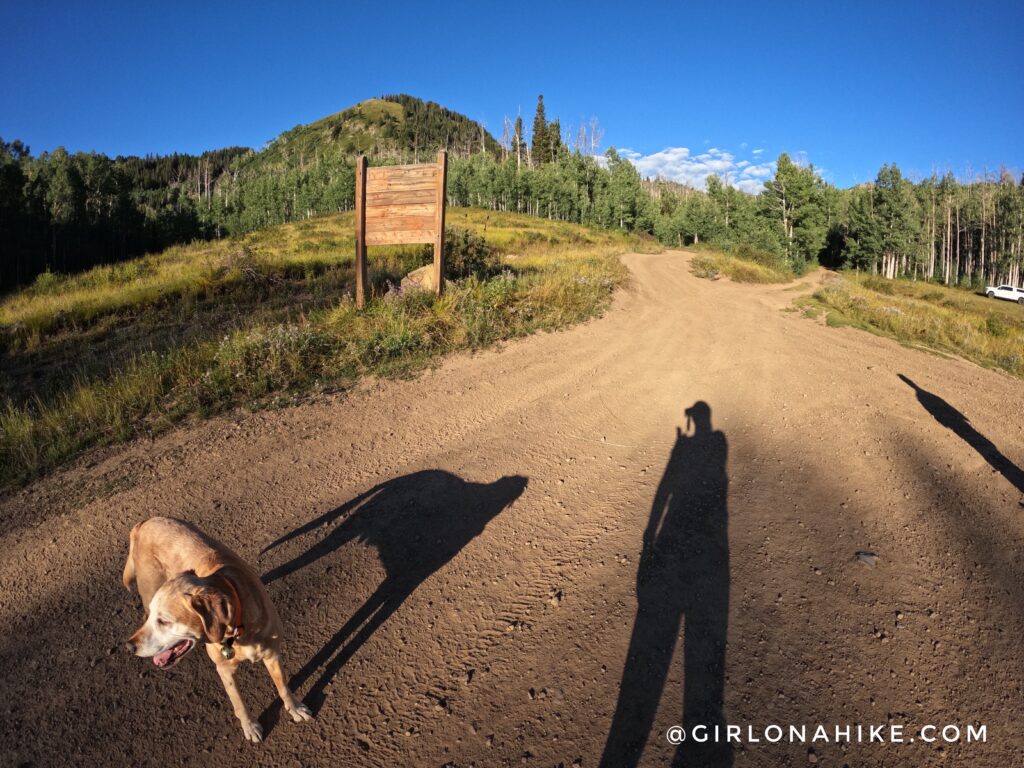 Park at Big Flat, and start hiking up the road just to the right of the large wood sign.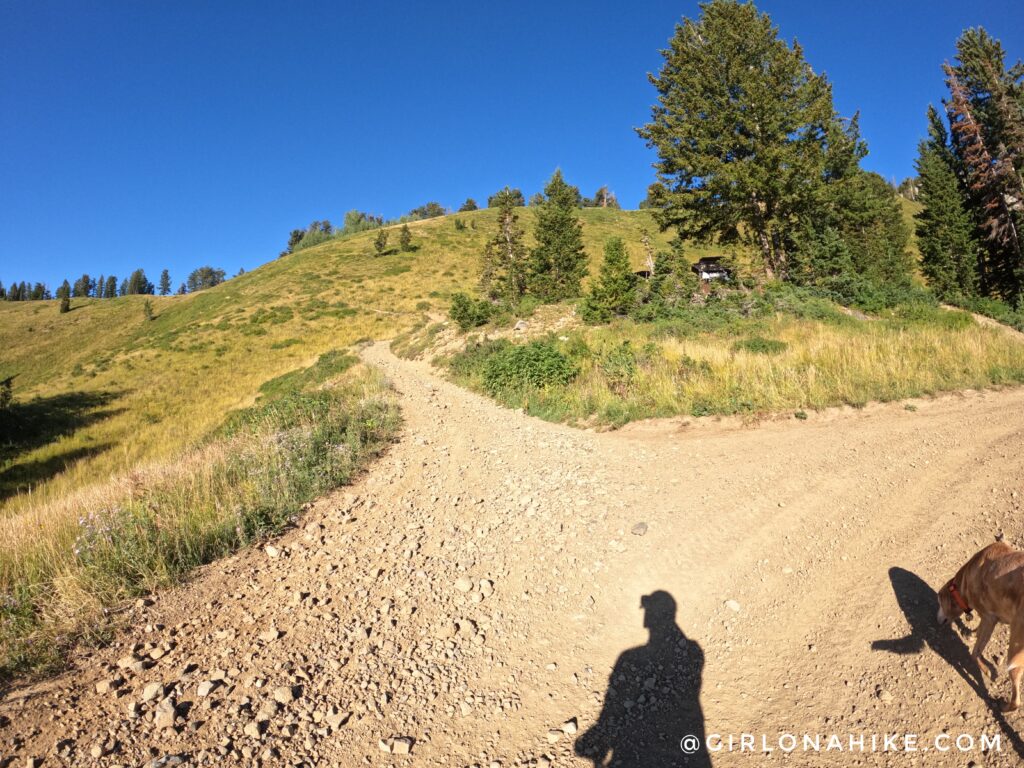 You'll follow the 4×4 dirt road for about a mile. If you have high clearance car or ATV you could continue driving up this, and park where you see the black camper ahead. Stay left.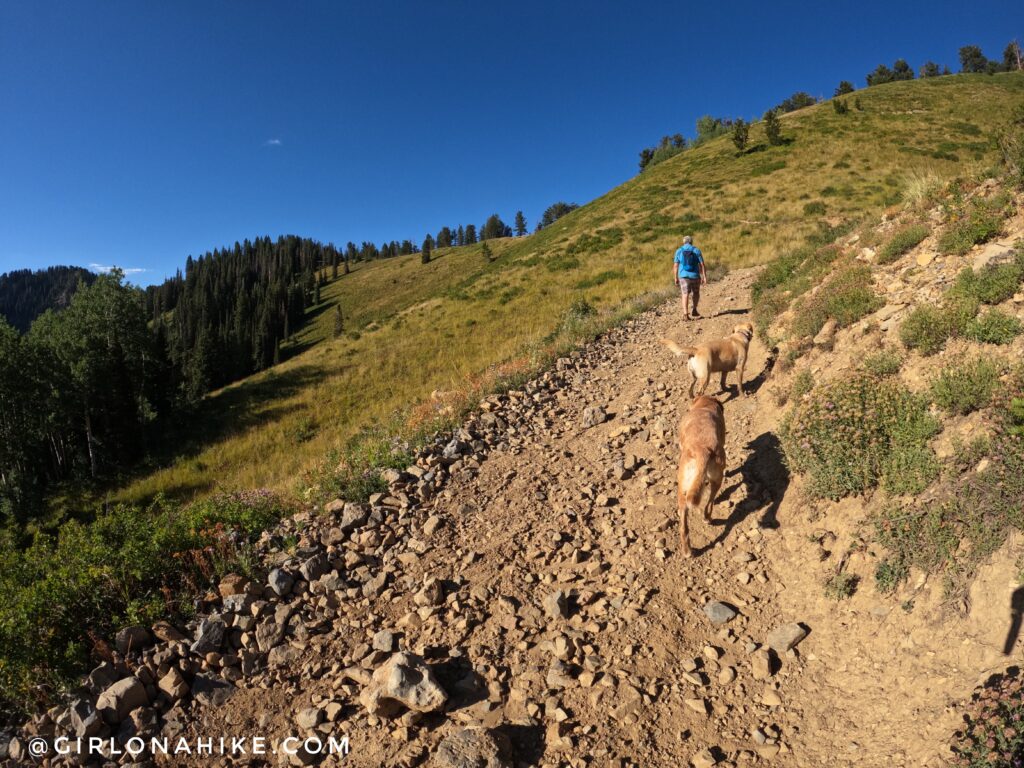 The views open up as you reach Big Flat Meadow.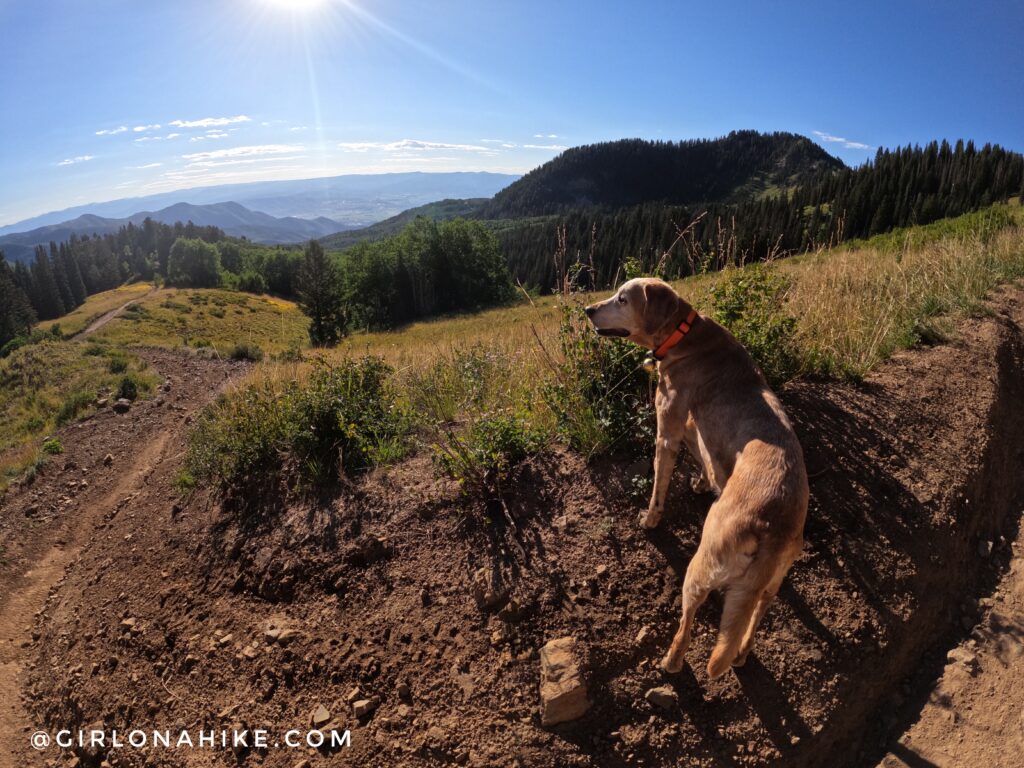 You'll see a trail leading up the North face of the hill – follow that to meet the ridge. You can actually see Ant Knolls from here, with the double peak ahead.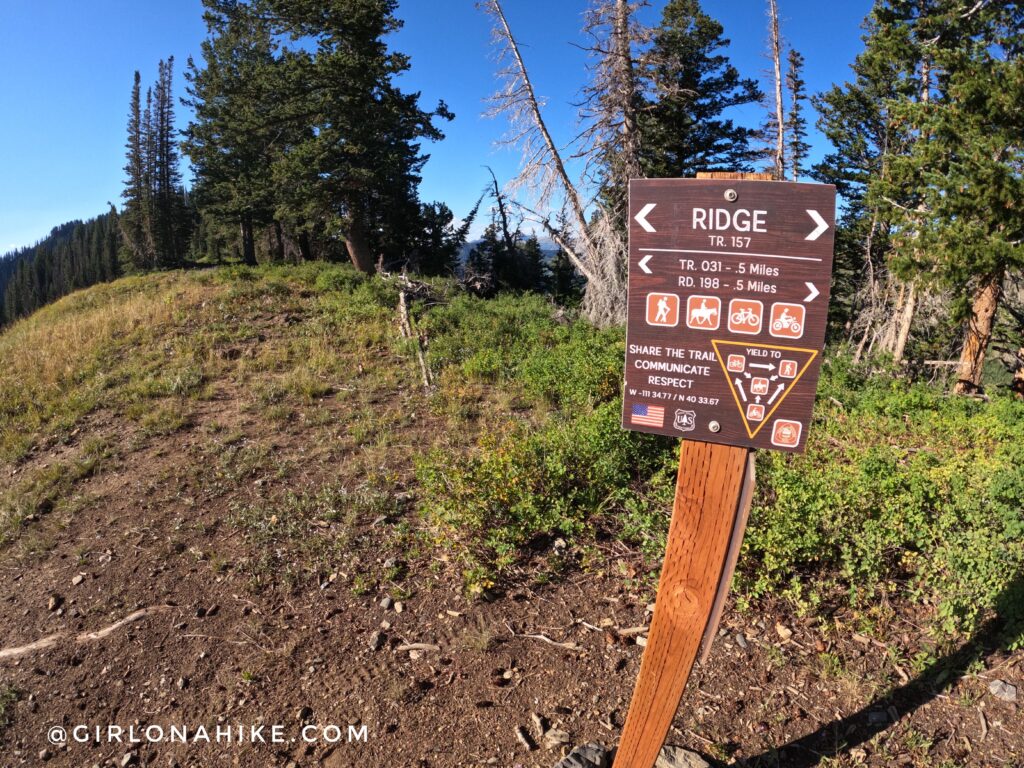 Once you reach the ridge, head left (East).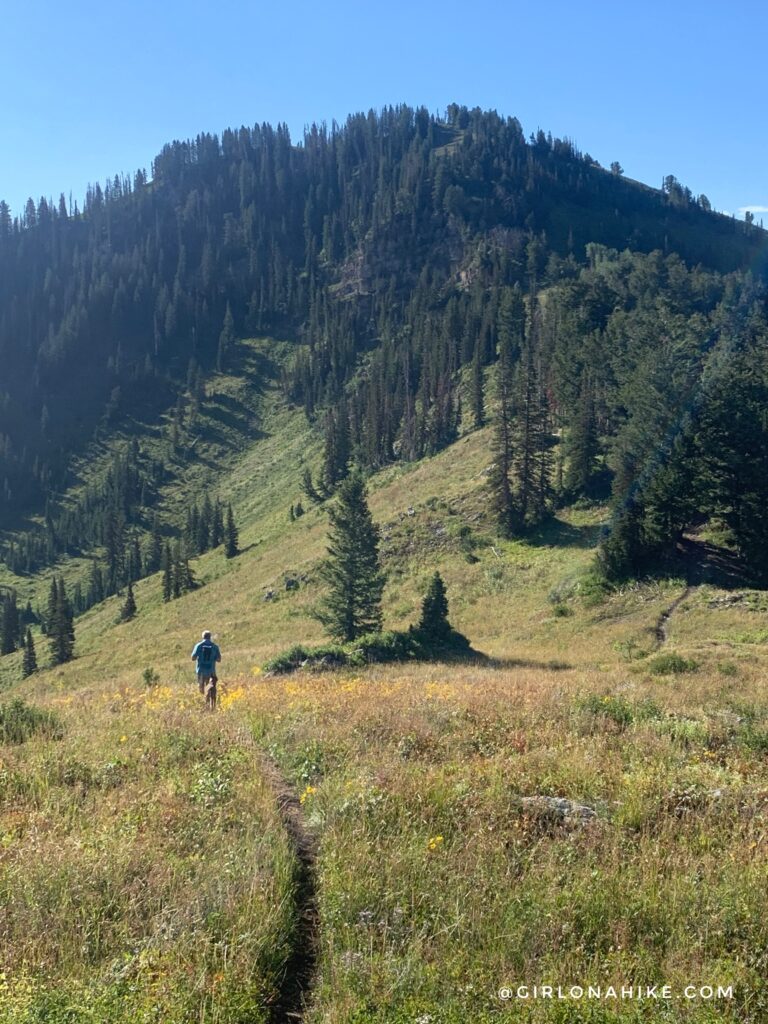 Follow the trail as you make a small dip downhill.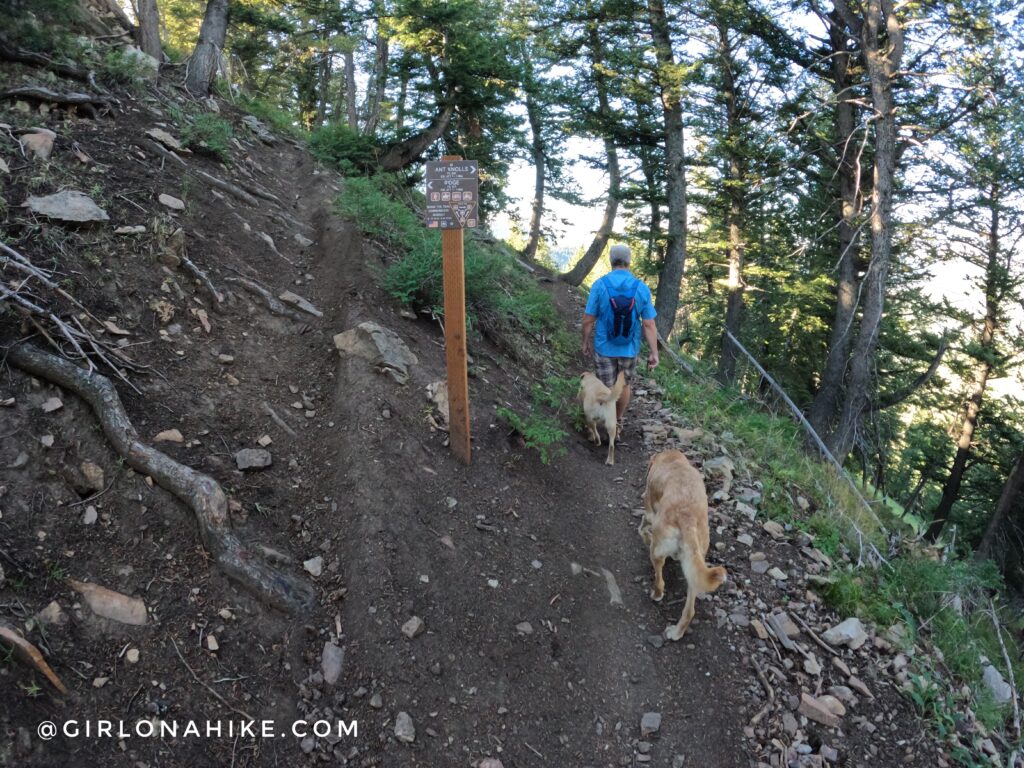 You'll come to a trail split signed "157" for Ant Knolls. You can go in either direction, however, I like to go counterclockwise. Stay right.
Awesome views of Mt.Timpanogos to the south.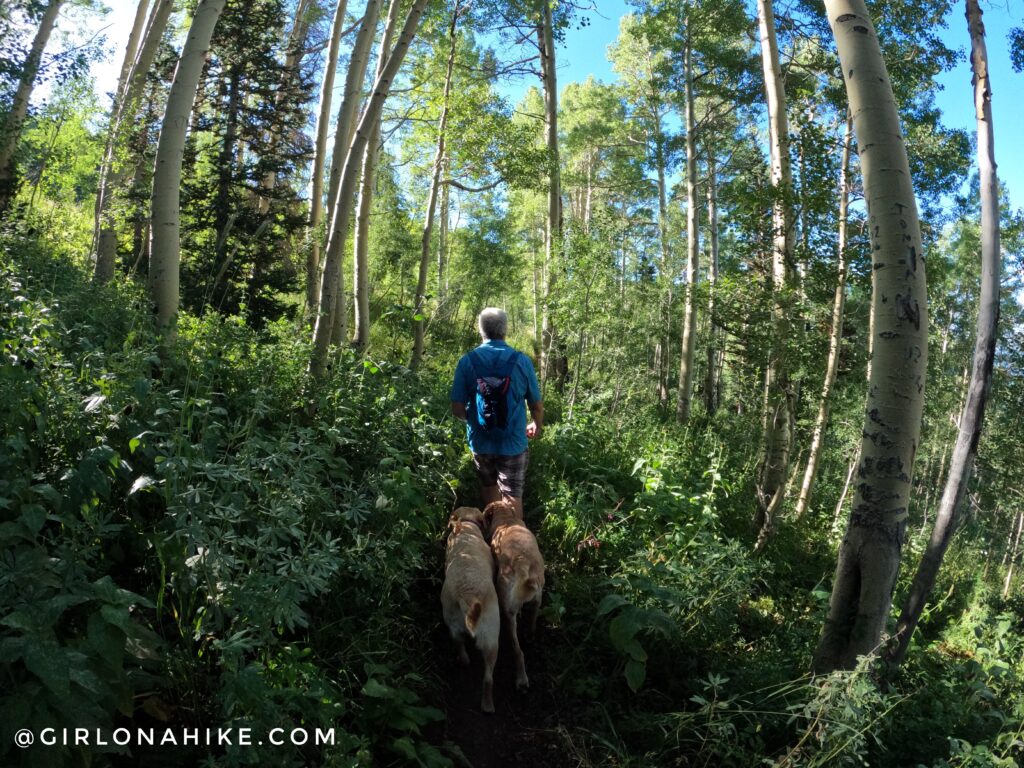 You will hike through sections of tall Aspen Groves. It's really pretty, especially in Fall.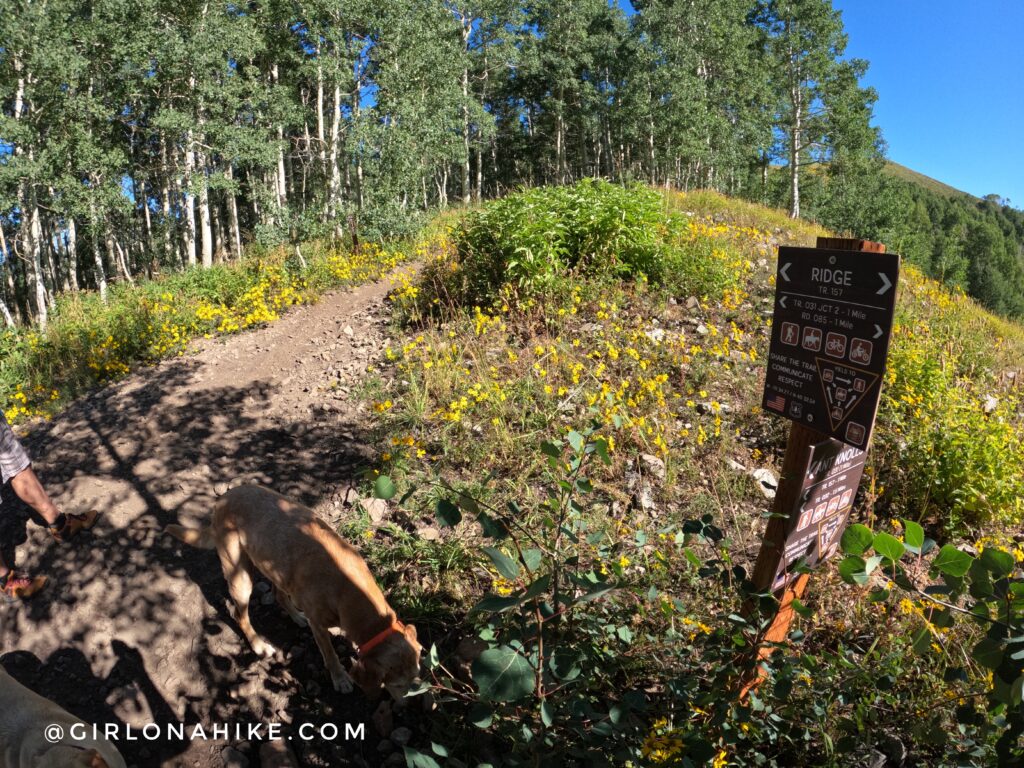 You'll see a 2nd trail split for trail 157, turn left. You should be hiking uphill now towards the Ant Knolls.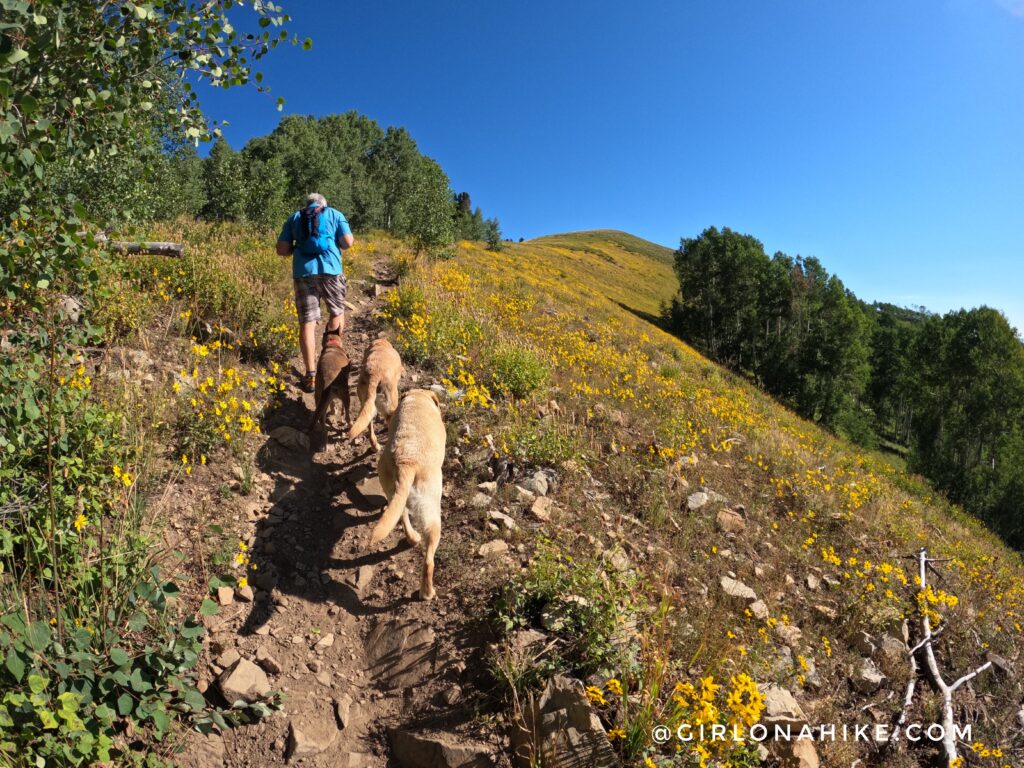 This part gets a little steep and rocky.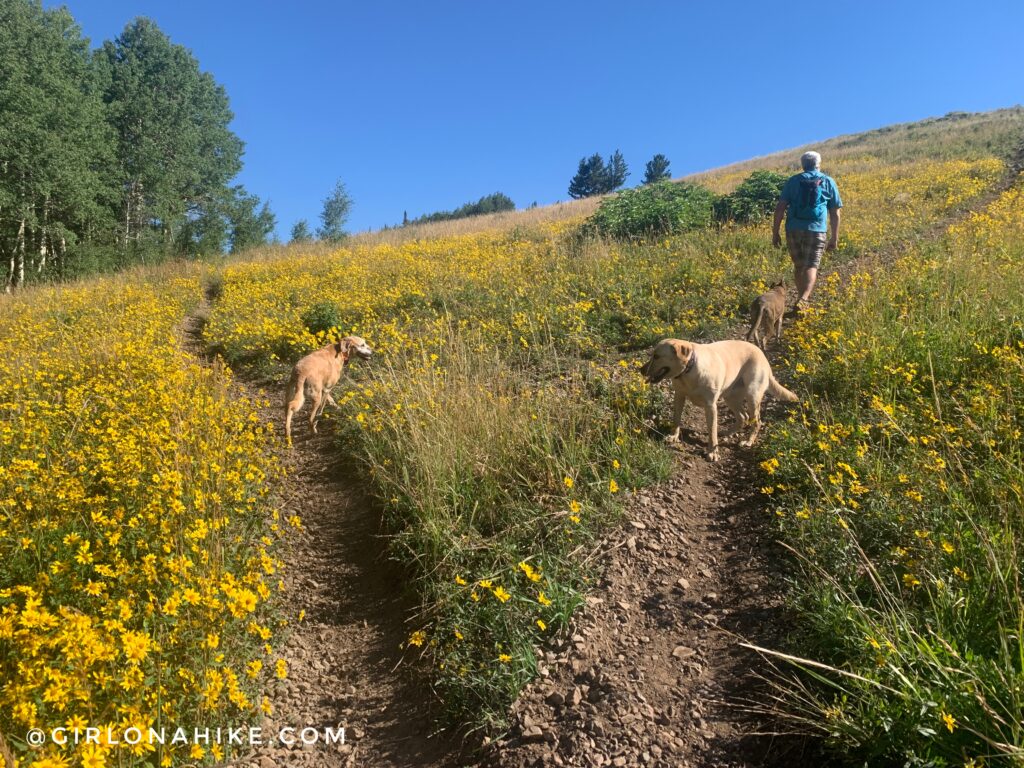 You will see another trail split, this time unnamed. To get to the first Ant Knolls, turn right here.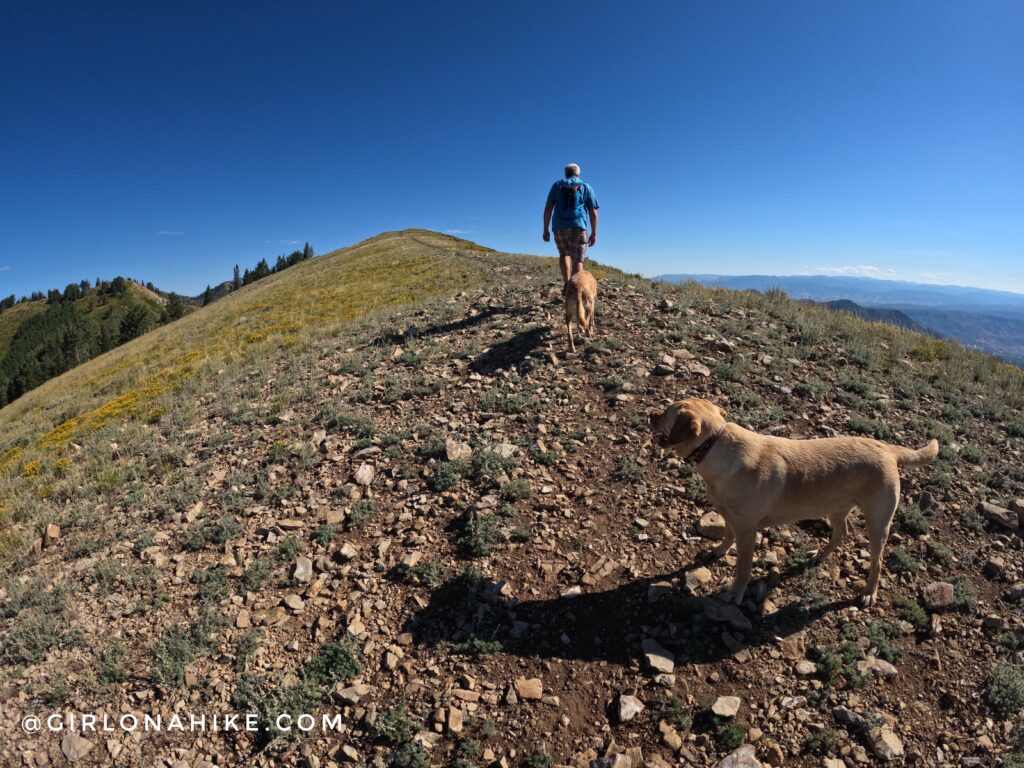 Almost to the first Ant Knoll. You can barely see the cairn now!
On top of the first Ant Knolls! The dogs were so excited to be hiking with each other, plus those views! So Pretty!
From left to right is Mama (roughly an 11 year old mutt, Riley (a 2 year old yellow lab), and my Charlie (10 year old golden lab).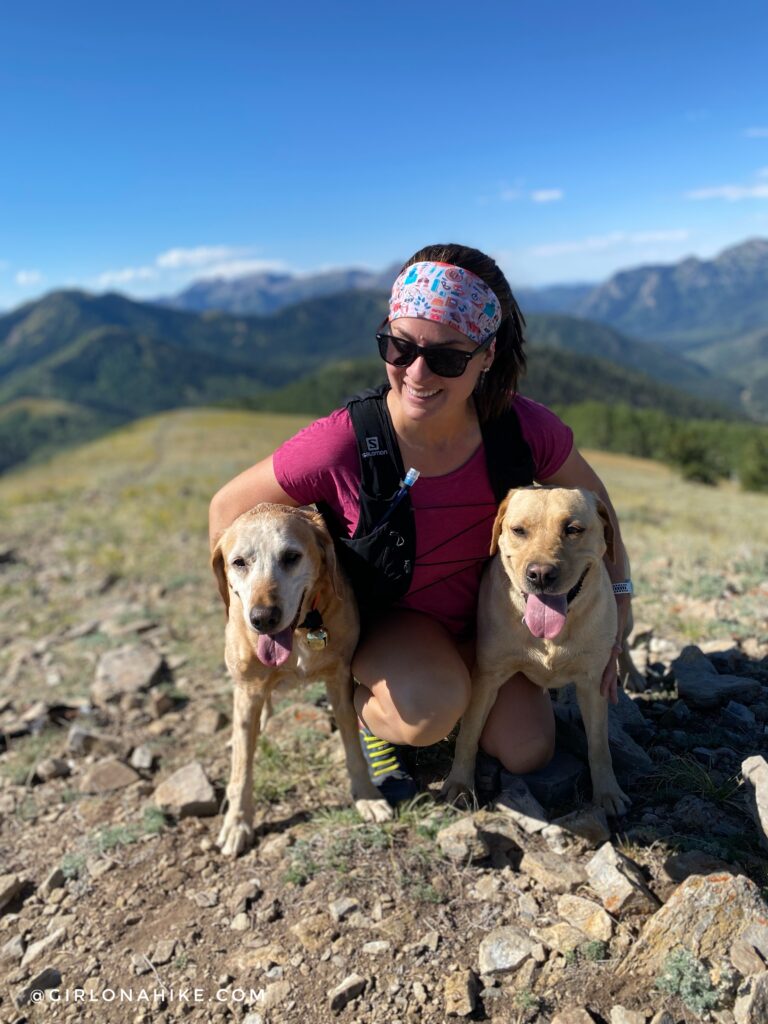 Awesome day out with my baby and our buddy!
Get 10% off your headbands order from Lilac Market Headbands, just use the code "HIKE" at checkout! They have SO many cute styles!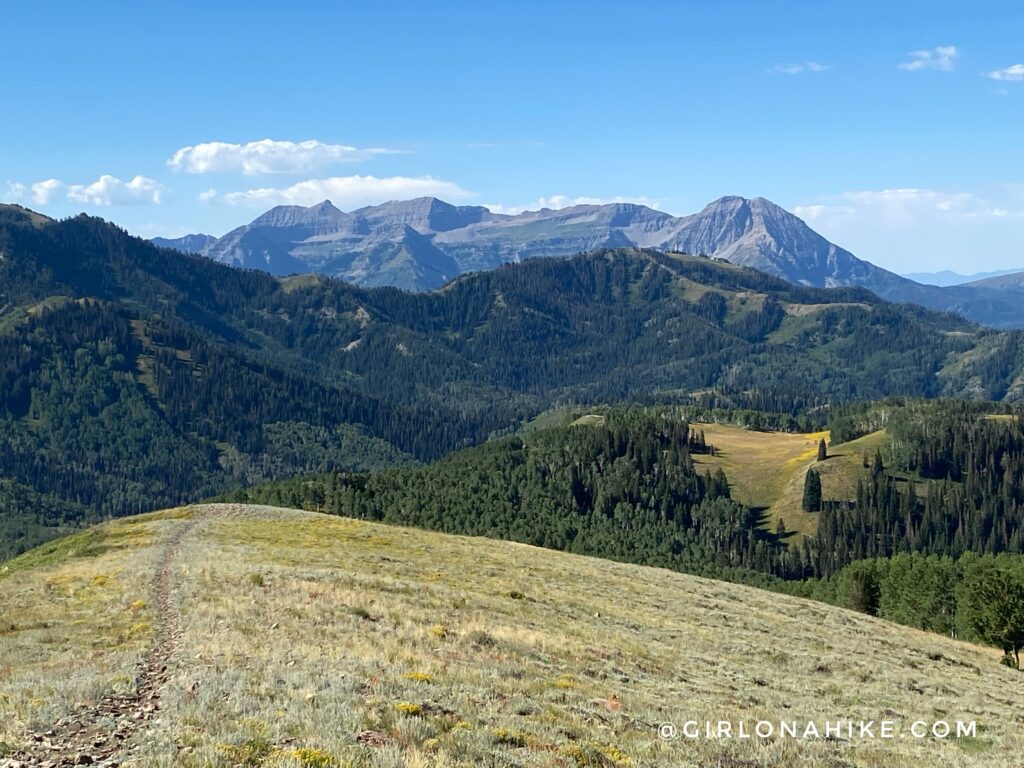 One more picture before we head over to the other Ant Knoll. I just can't get over this view!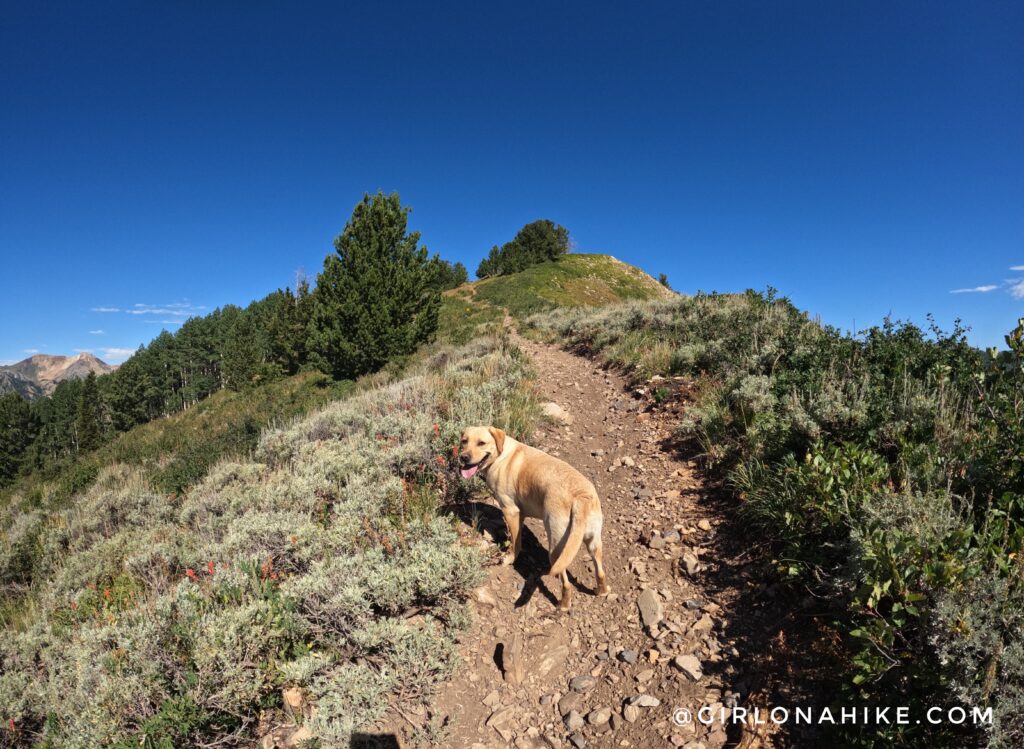 Drop down from the first Ant Knoll, and you will catch a faint game trail. Then, you will reach the main trail again.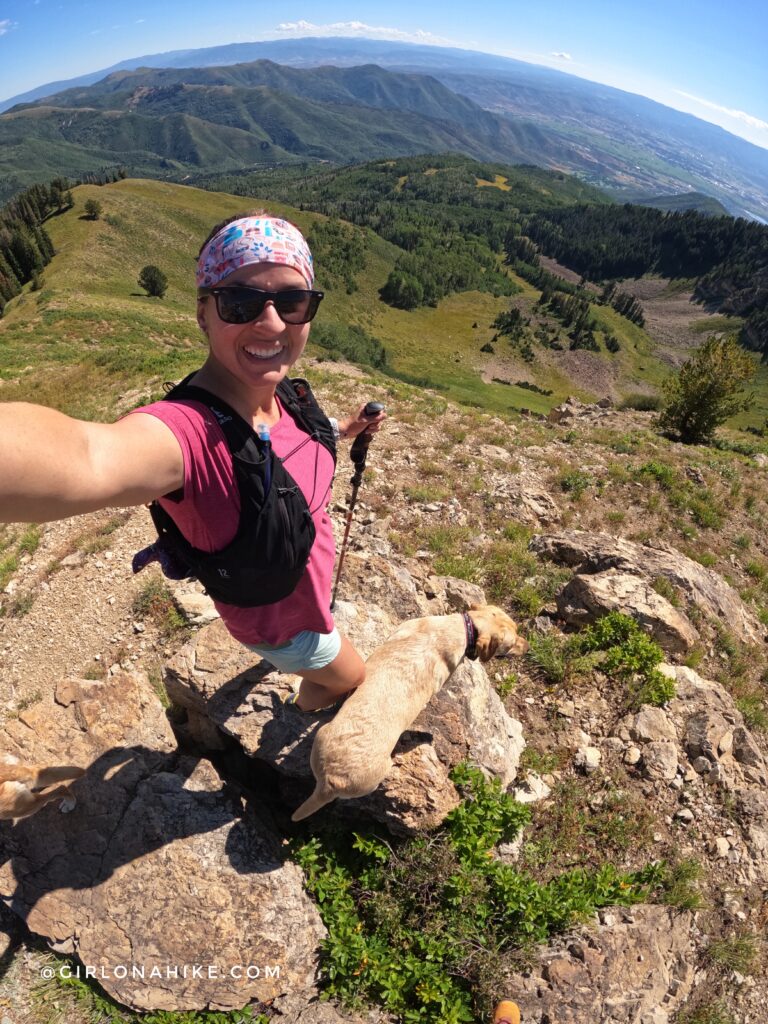 On the second Ant Knoll! Such a great view out to Heber, UT! Now just continue following the trail until you create the loop!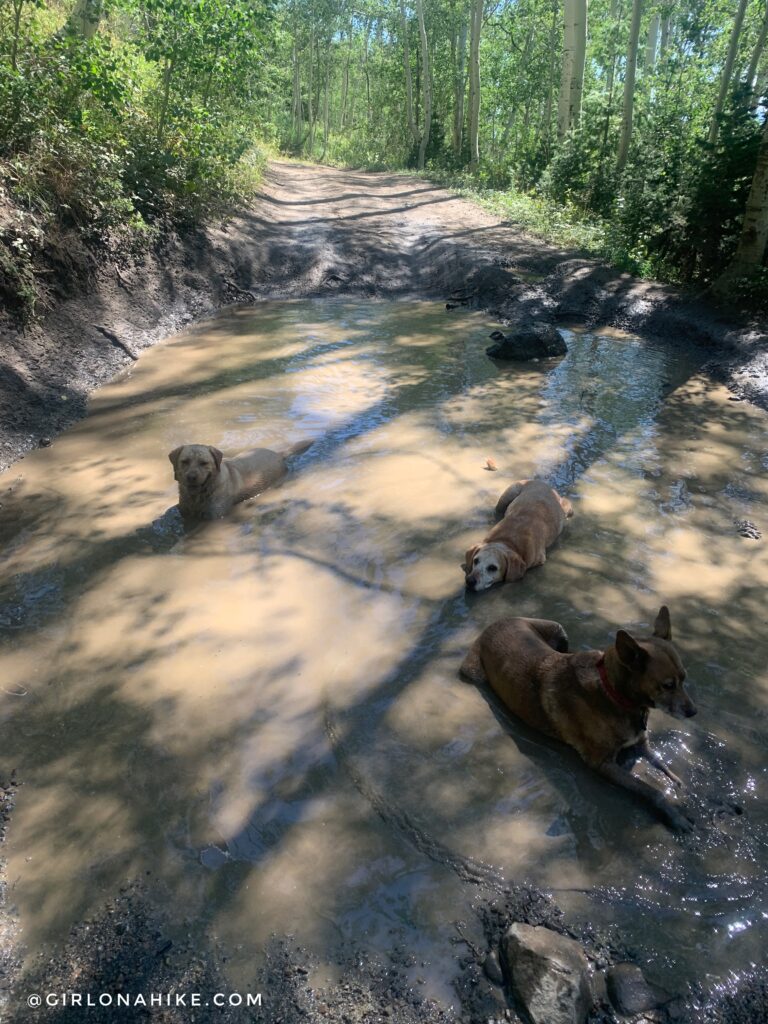 On the way back down the dogs were so hot and all layed in the giant mud hole. Gross!
Trail Map
My track via Gaia GPS – the best tracking app! Get your app here for a discount.
Recommended Gear
Nearby Hike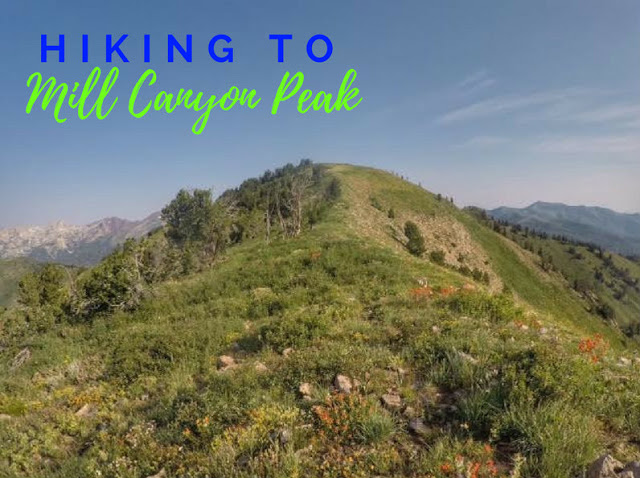 Save me on Pinterest!