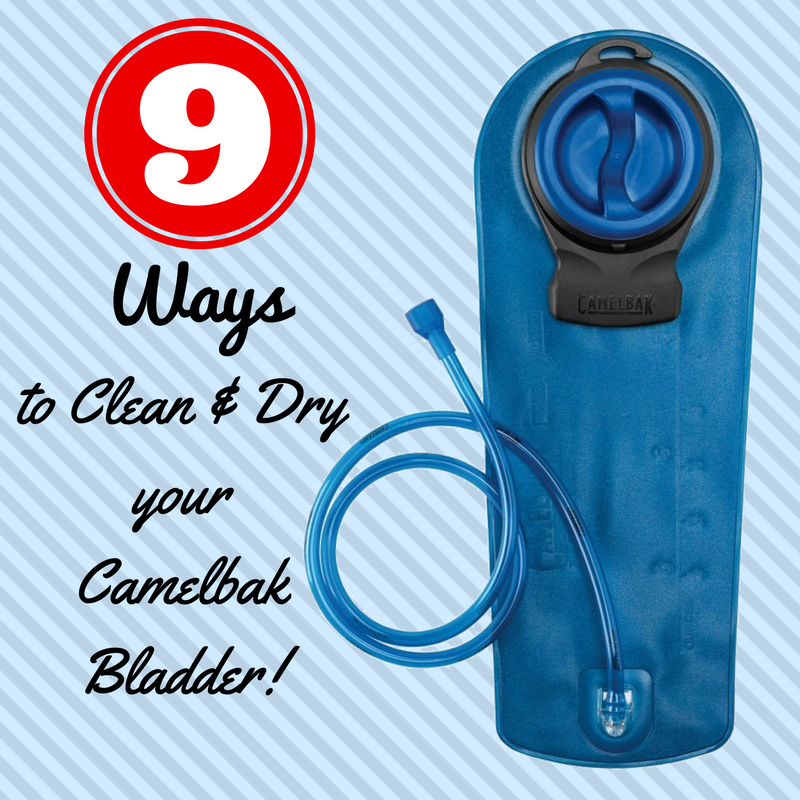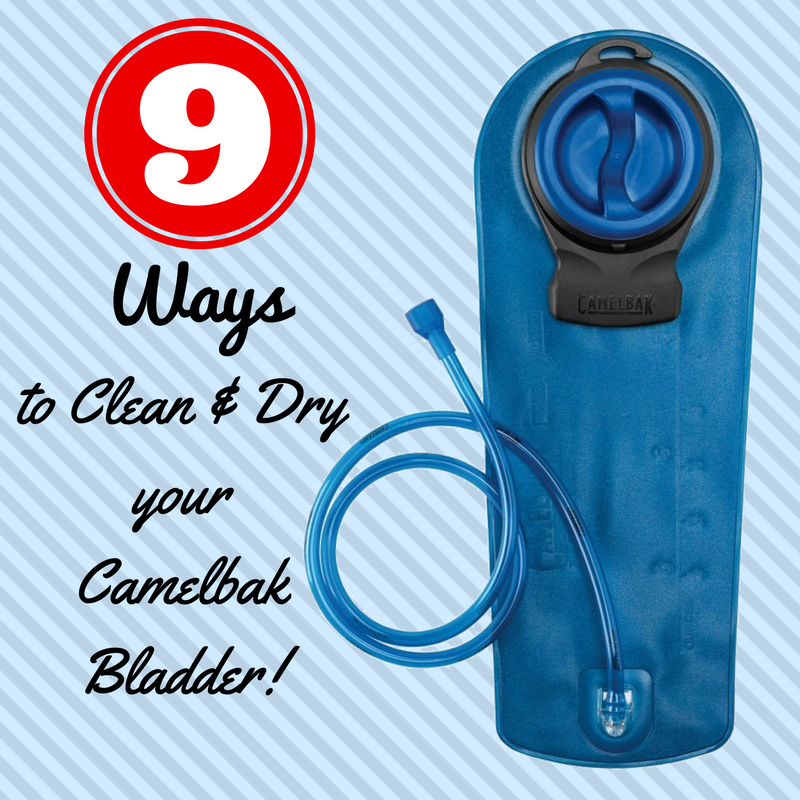 Cleaning your bladder doesn't have to be hard, use these 9 Ways to Clean & Dry Your Camelbak Bladder! Whether you are a novice or experience hiker, I think we are all together when I say, "I hate cleaning my Camelbak bladder!" Yet, it's a necessary evil. Reservoir maintenance is essential to make sure you're getting hydrated properly without sucking in mold or bacteria. Reservoir cleaning should be given priority after every one to two uses.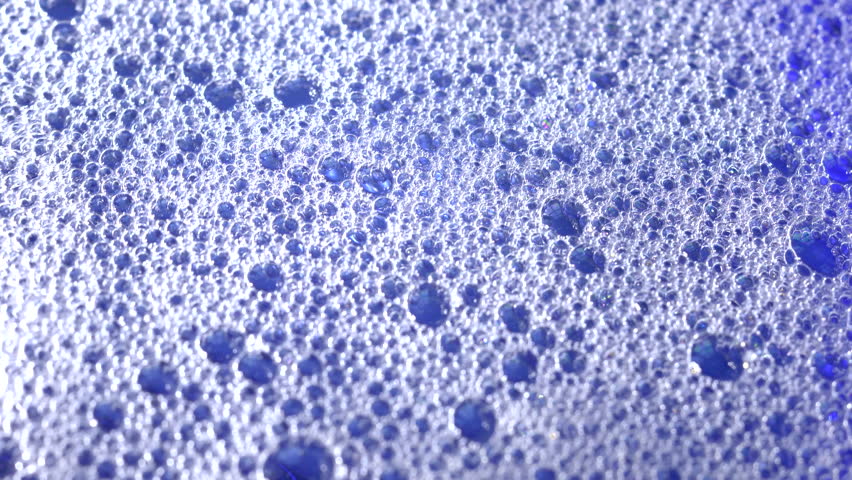 1. Use hot water and a tiny bit of dish soap, then rub the inside. Rinse and stuff with paper towels for a few hours until dry.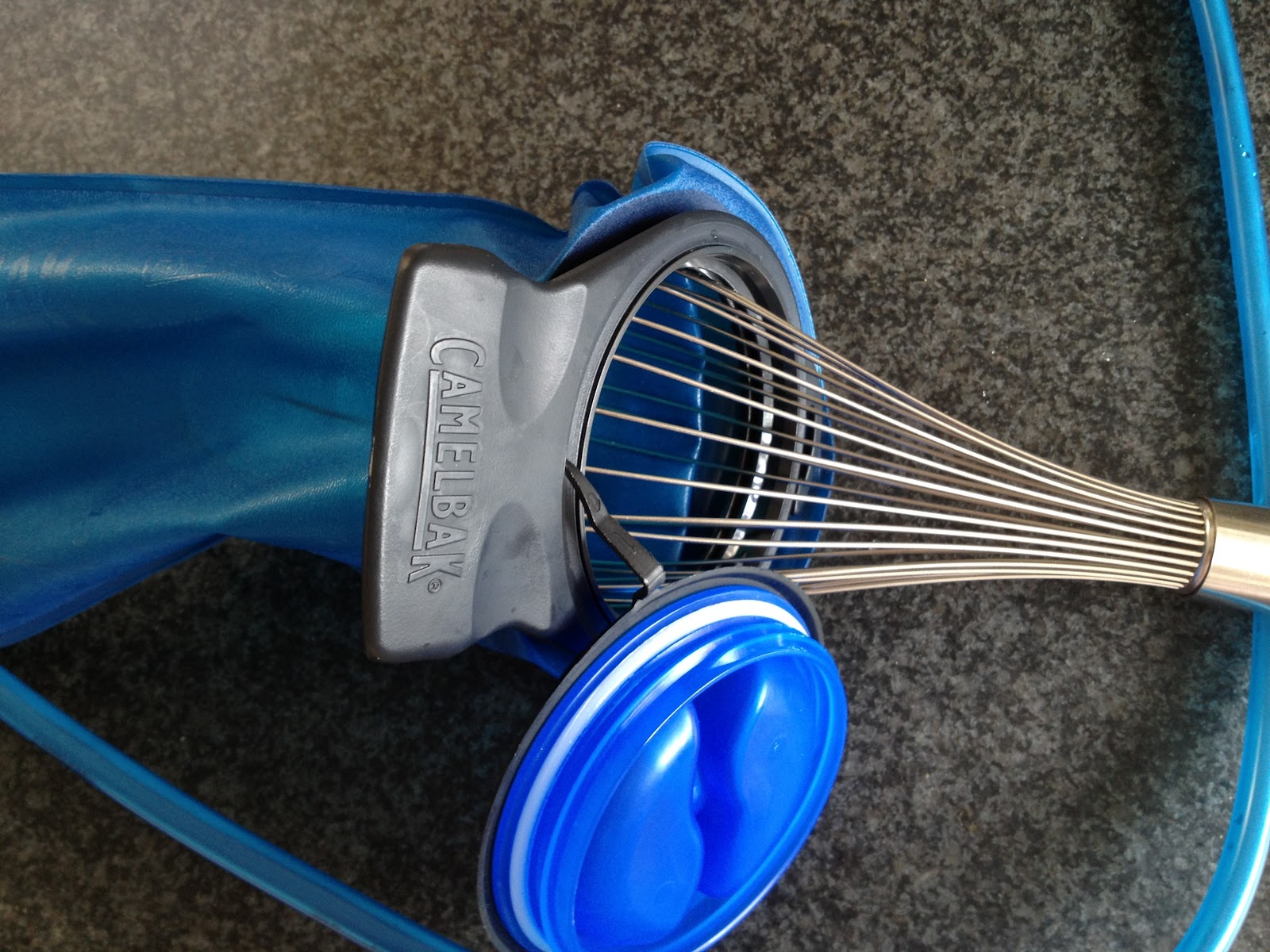 2. Put a big whisk up the inside to pop the sides out and set it up against something to drain out for a day.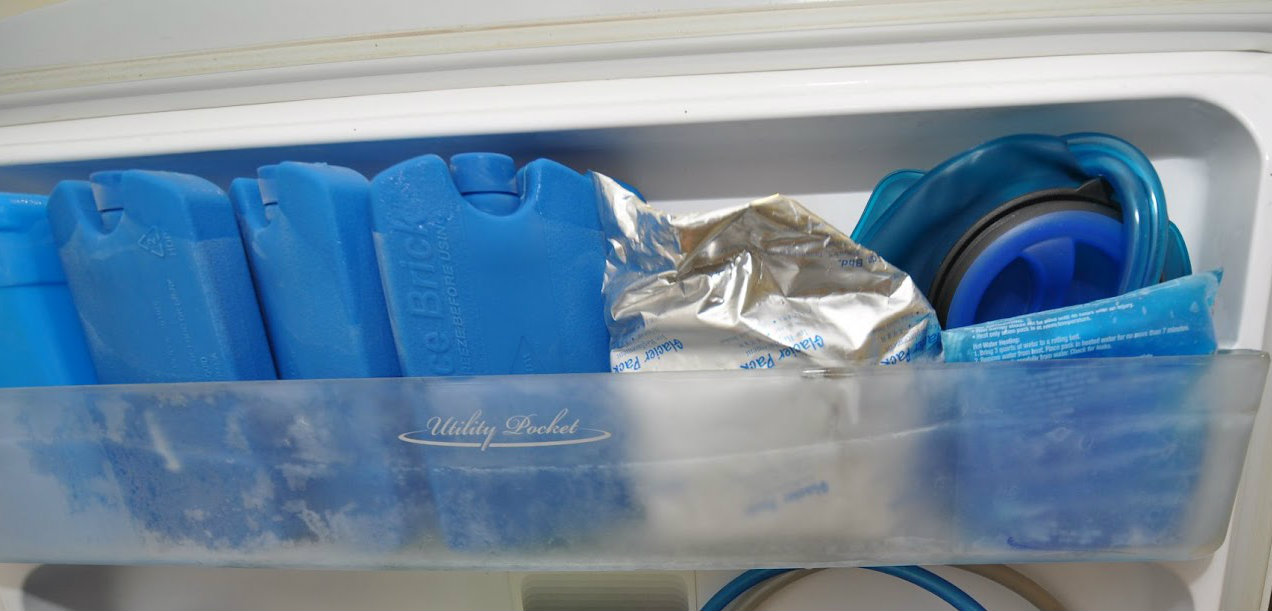 3. Store the bladder in the freezer when not in use. This will kill mold and bacteria. Rinse out with plain water just before using.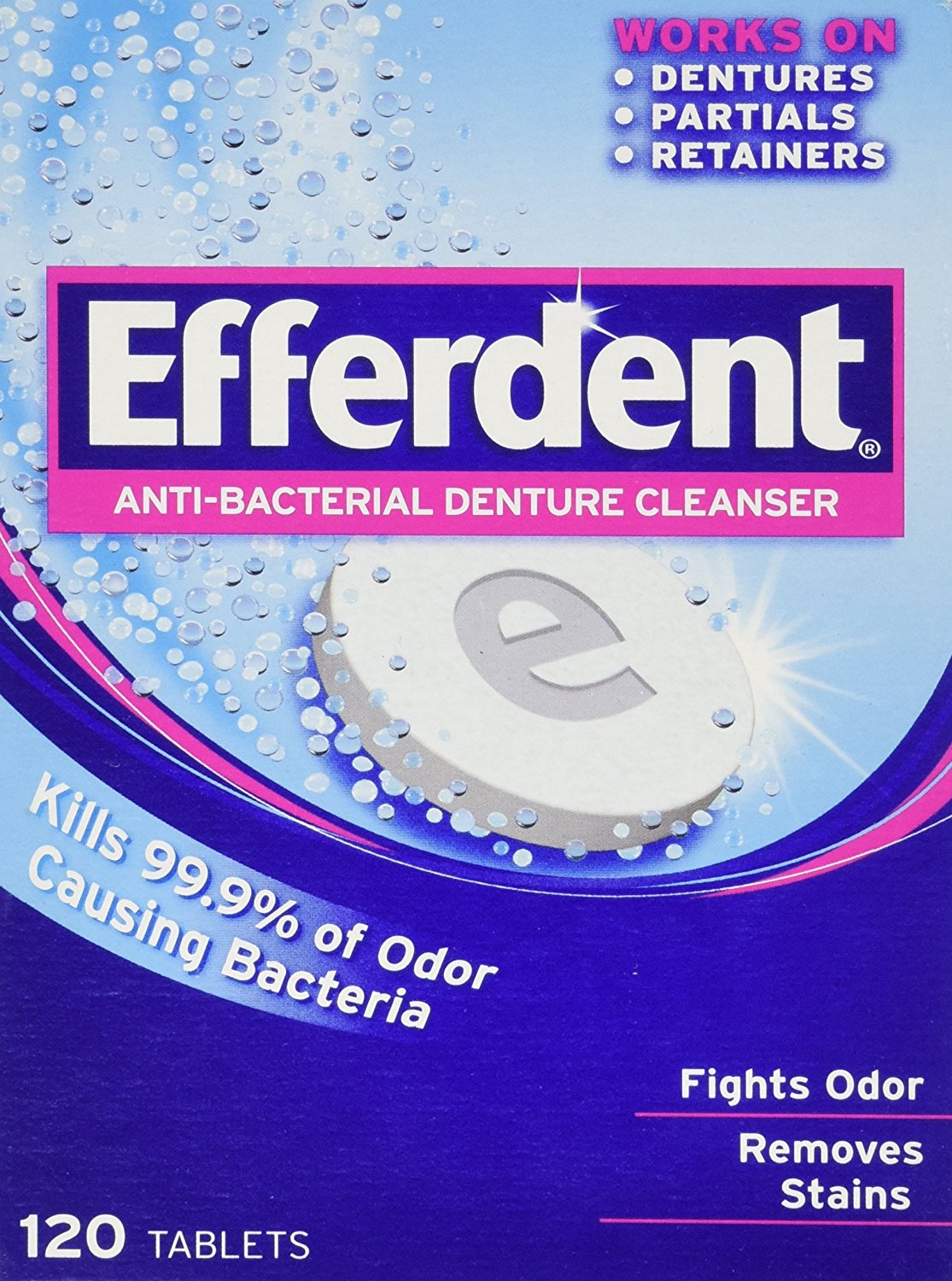 4. Try using a denture cleaner such as Efferdent. The secret with Efferdent is that it is gentle enough for sterilizing and cleaning the inside of the bladder, however it does leave a slightly bitter aftertaste. Fill your bladder up 2/3 of the way with water, then drop 1 tablet in. It will start to fizz – once the now blue water turns clear, rinse out the bladder thoroughly with clean water, then let dry.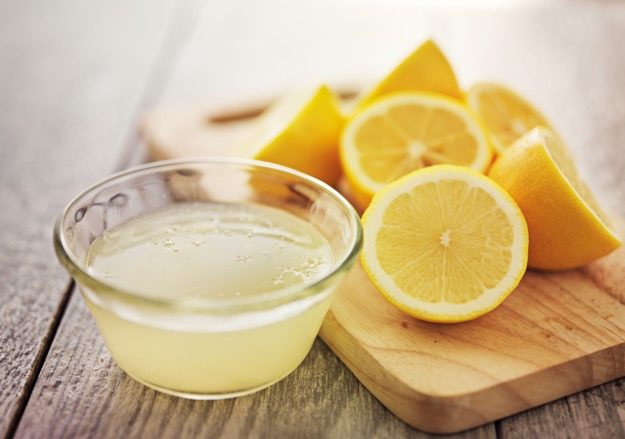 5. For a natural solution, place 1/2 lemon (seeds removed) in your bladder then fill up your bladder with plain water. Let sit for a few minutes, then rise out and dry. You can either hang dry it or stuff with paper towels.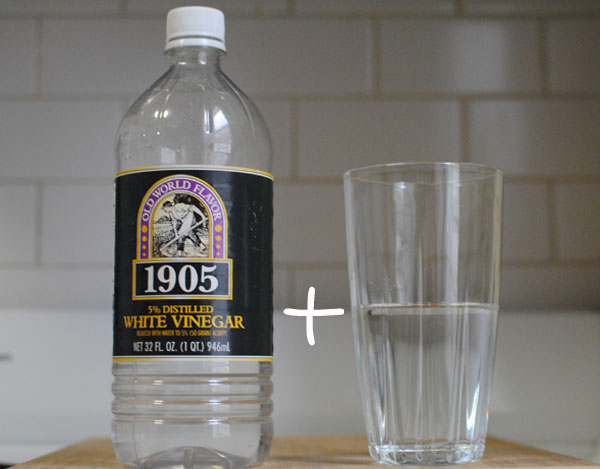 6. Mix 1 tbsp of white vinegar with enough water to fill your bladder. Let it sit for a few minutes, then rinse with plain water, and hang up to dry.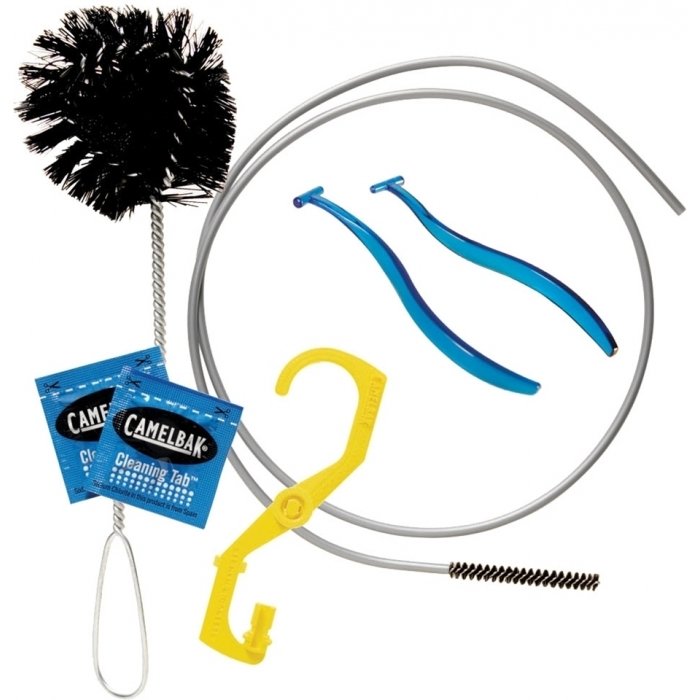 7. Consider using one of these cleaning kits. This will be the most expensive route, but it doesn't leave an aftertaste or plastic taste (if you have a newer bladder). Just make sure you purchase a bit that fits your style of Camelbak bladder.
Camelbak Cleaning Kit #1
Camelbak Cleaning Kit #2
Generic Cleaning Kit

Snuggling to clean the hose? These cleaning kits also come with a flexible snake pipe cleaner to clean out the hose.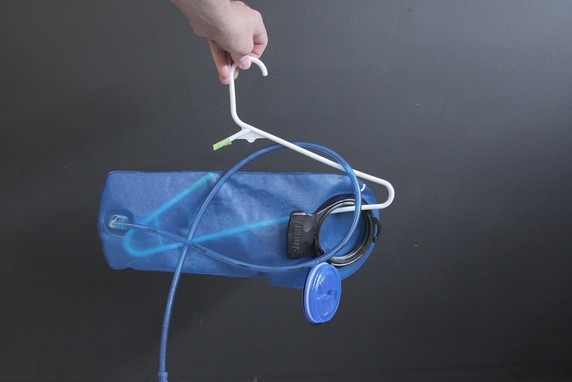 8.  Prop toothpicks inside or use a slightly broken clothes hanger to air dry. You can also use an empty, standing, paper towel holder to dry it.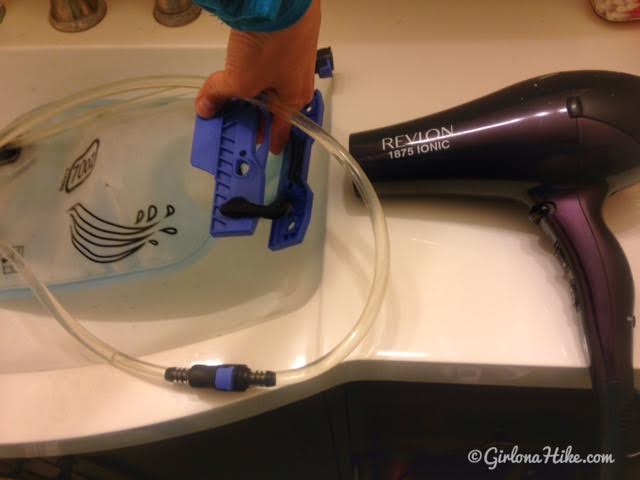 9. If you are very short on time and need a quick dry, consider using a hair dryer. Make sure the heat & power is on the lowest setting, and avoid touching the dryer to the actual bag so that it doesn't melt. Carefully place the dryer just on the outside of the bag and turn on to its lowest power setting. 

Save me on Pinterest!