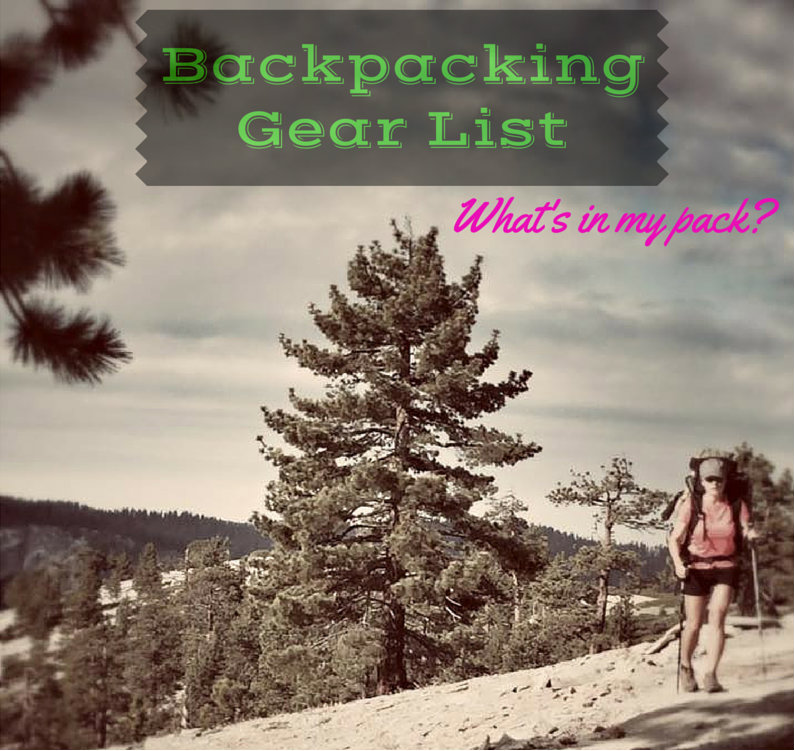 Backpacking Gear List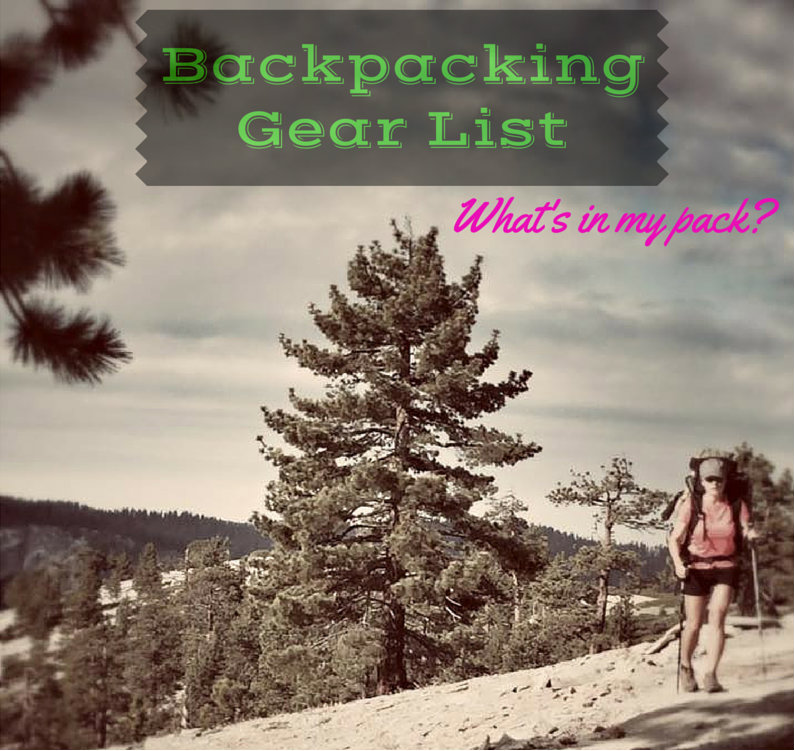 Let's talk Gear!
Walk into REI or any other outdoor store and you'll definitely feel overwhelmed with so many options for backpacking. Do you want to go Ultralight (UL)? Cook food or eat dehydrated? Do you want comfort or style? So many questions, right?! Then you have to pick the coolest color…
Deciding on gear can be tough but not if you know what to look for. I started backpacking when I moved to Montana and met a few friends who invited me along on one of their trips. This was back in 2009 – I had NO gear and had to borrow everything. However the trip was so memorable I knew I had to start collecting my own gear. The very first thing I bought was my own Cabela's Backpack. Let me tell you, I had no idea to look for in a pack. I just found the biggest pack I could and bought it on sale for $80. I thought the price was good for how big the pack was.
Years later I now understand that bigger isn't always necessarily better. I also bought a men's pack (because it could hold more gear and the color was better LOL), which didn't help because it doesn't fit me properly on the hips and shoulders. Because gear costs can add up quickly (especially if you go UL), I slowly got my own gear over the years. 7 years later I finally have all my own stuff – this makes me super happy! Thank you friends who have lent me your gear during those years! It made me learn what I wanted to buy for my pack and also what to look for.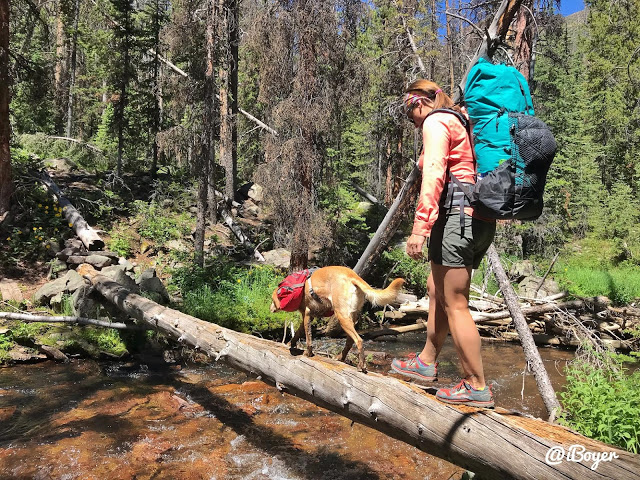 (Backpacking to Kermsuh Lake, Uintas – July 2018)
I've complied a list of ALL of my backpacking gear I use to help newbie backpackers get started or give seasoned backpackers some new ideas. It's also fun to see what others use. You may ask, "How do you afford all this??" Like I said, it took me years to get everything mainly because I waited for sales and to really learn what I wanted to get. I also asked for gift cards to REI for my birthday and Christmas.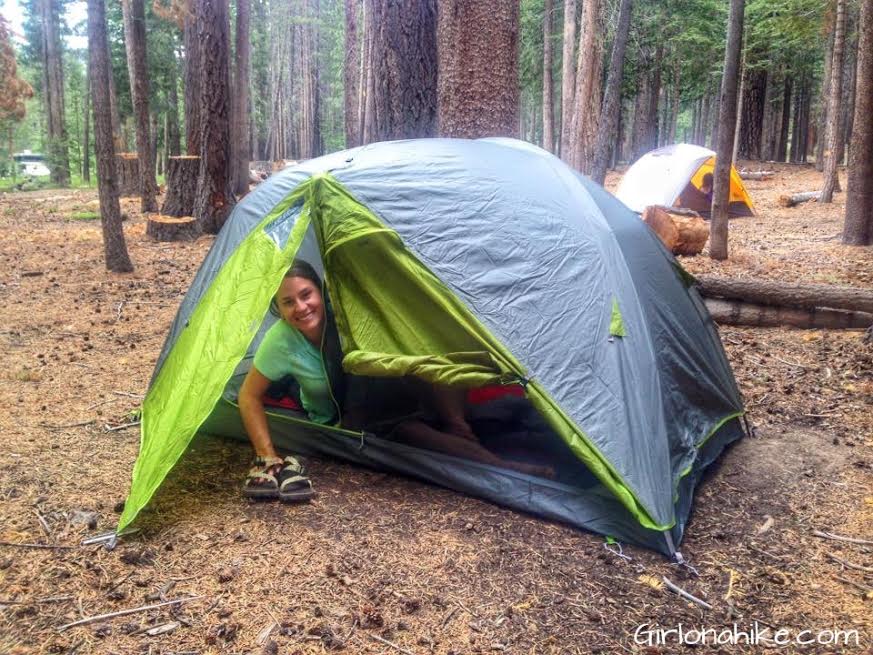 (Camping in Mammoth Springs, CA before heading into Yosemite National Park, July 2015)
Backpacking Gear List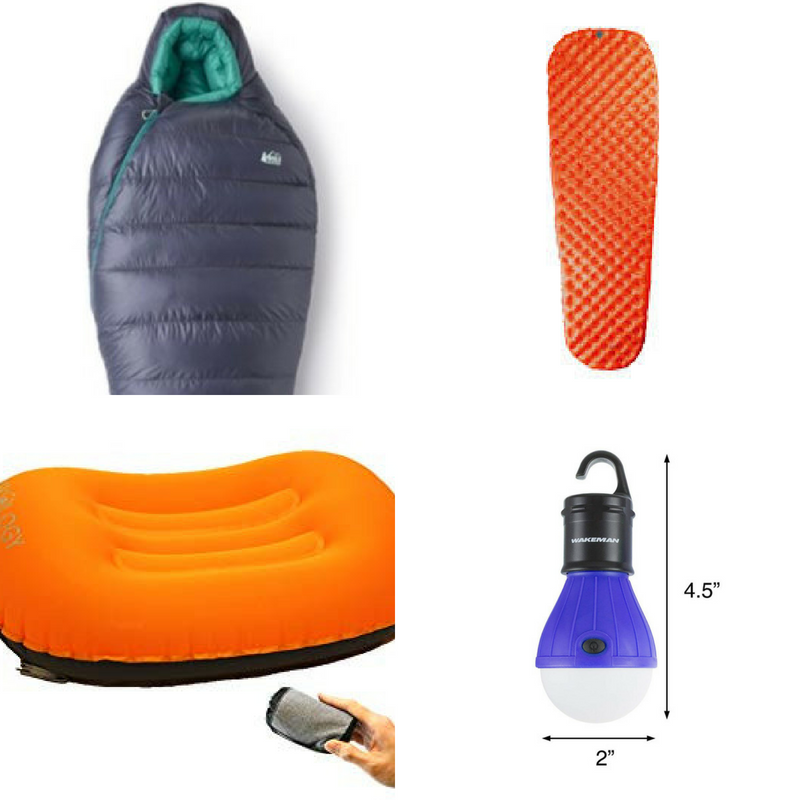 Sleeping
50 Liter Waymark Gear Co UL backpack
REI Magma Sleeping Bag
Sea to Summit UltraLight Insulated Mat
Pillow (Optional. In the past I've just balled up clothes to prop up my head)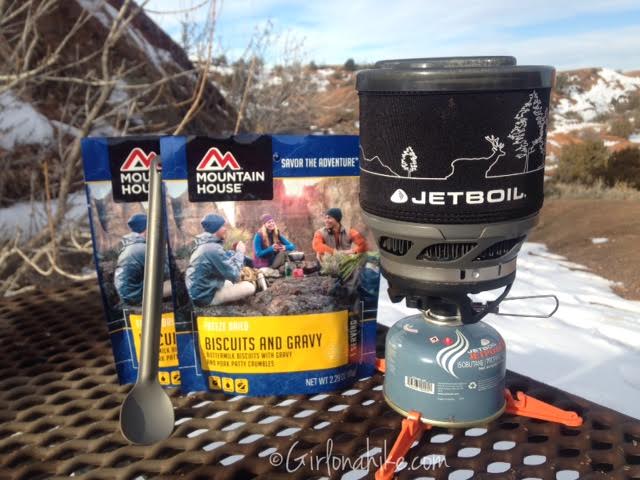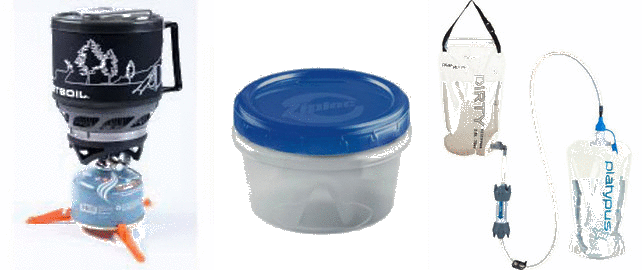 Kitchen
Long Handled Spoon to get to the bottom of my meal
Ziplock Bowls I mainly use these bowls to make oatmeal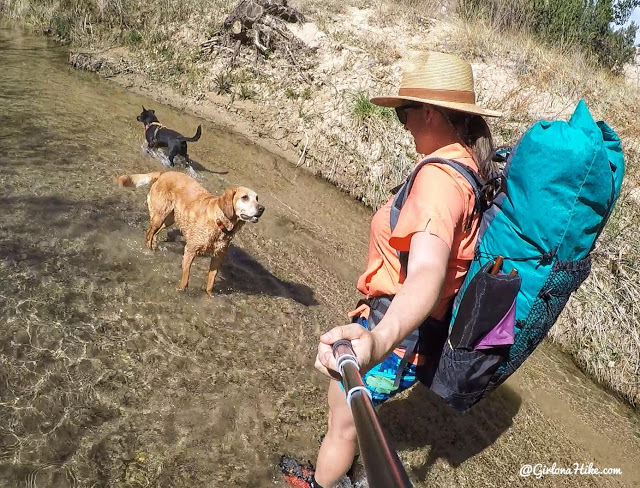 Backpacking the Escalante River Trail (2018)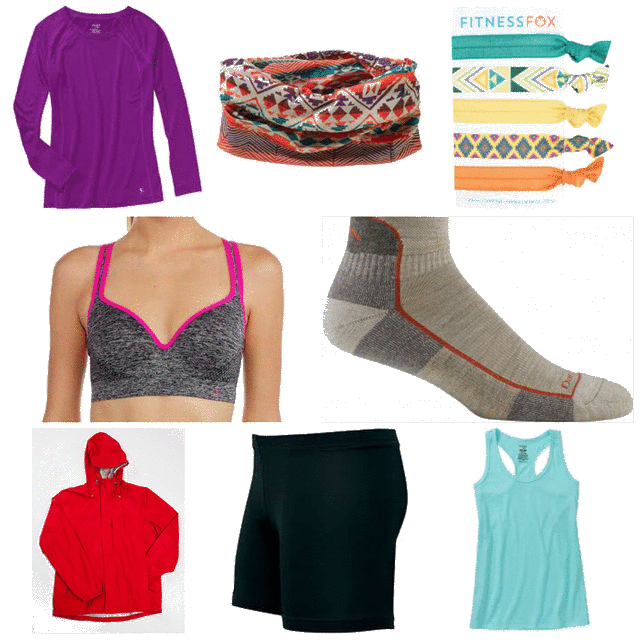 Clothing
The amount of each item I bring depends on my length of trip
Sportsbra(I can also swim in this)
Toe Socks (to prevent blisters)
Click here to learn about what I wear while hiking & backpacking in Winter!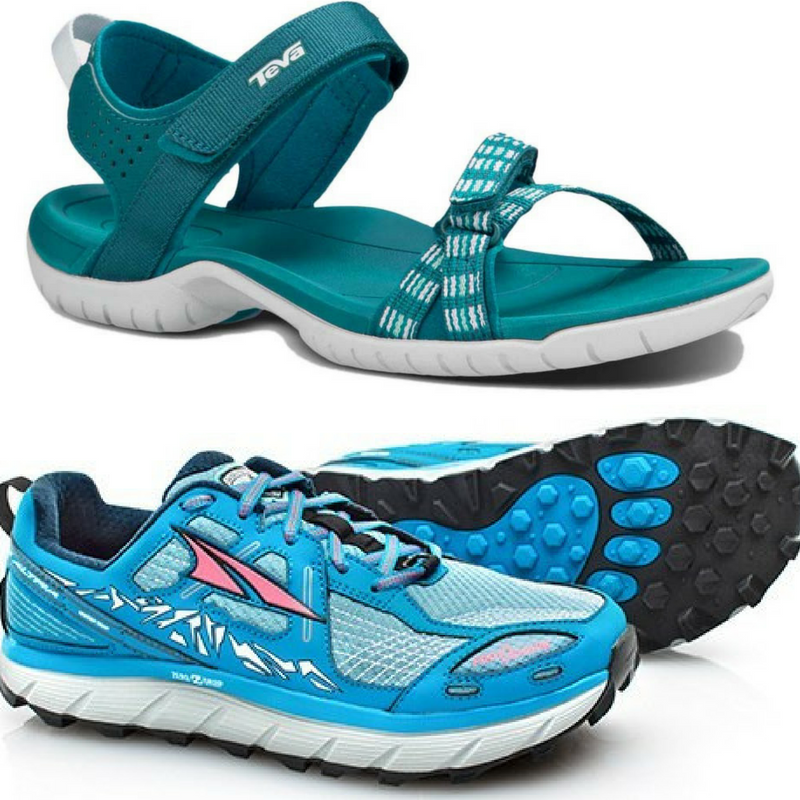 Shoes
Xero Sandals for hiking in a river, swimming, or just around camp
Altra Lone Peak for hiking/trail running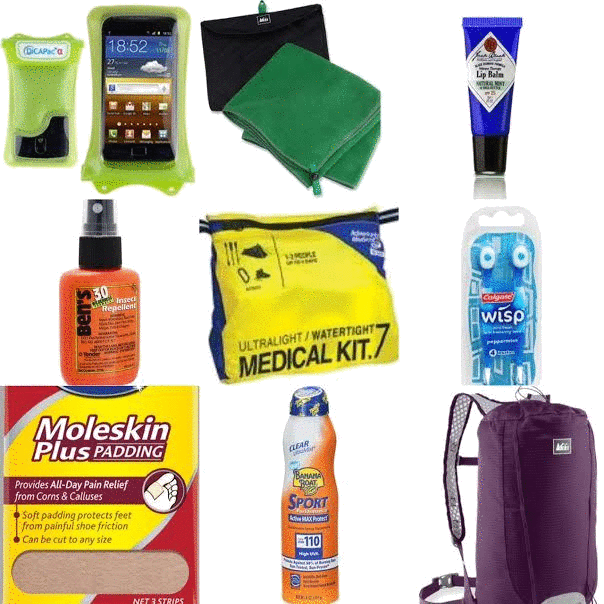 Extras
Ben's Insect Repellent (100% Deet)
Waterproof Sunscreen for Sensitive Skin
Ziplock Bags to carry trash out
My Favorite Lip Balm, with SPF 25
Wisps for brushing teeth
Travel Size Deodorant
KT Tape to Blisters
Ibuprofen/Advil (I only pack 6-10 pills)
Paracord to hang food bags or dry clothes (cut into certain sizes)
Chair to relax at camp or near the river
Gear Line Great idea to hang various items or hang packs away from squirrels.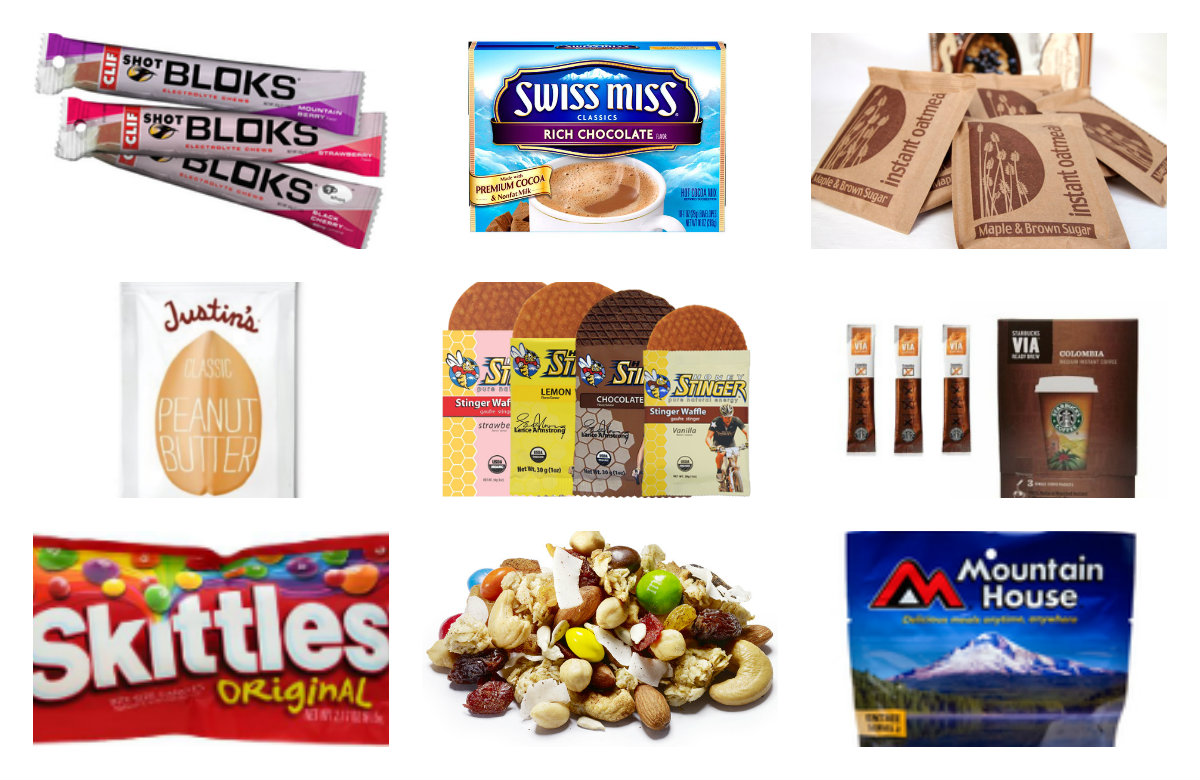 The most important thing…
FOOD!
Mountain House Dehydrated Meals (Lasagna is my fav!)
Granola Bars (I am allergic to Inulin, a synthetic fiber, and these don't have that)
Hard Coated Candies like Skittles
Honey Stinger Waffles You can buy them individually at REI for about $1.50/each
ShotBloks for quick energy
Tuna packets (only $1 each at Walmart!)
Apples, cheese, bagels, Triscuits, avocados, peanut butter packets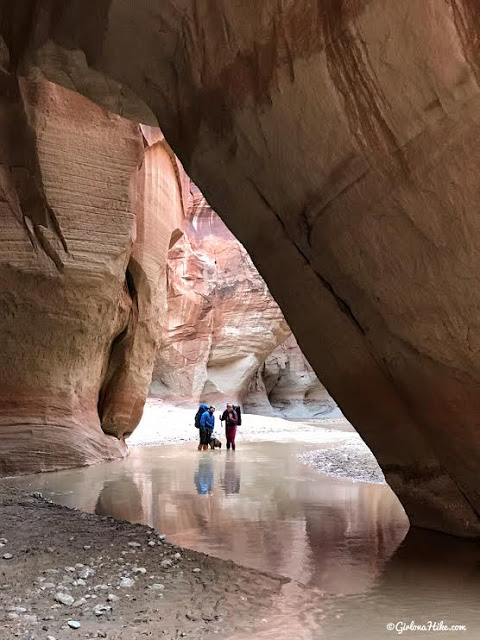 Backpacking Buckskin Gulch October 2017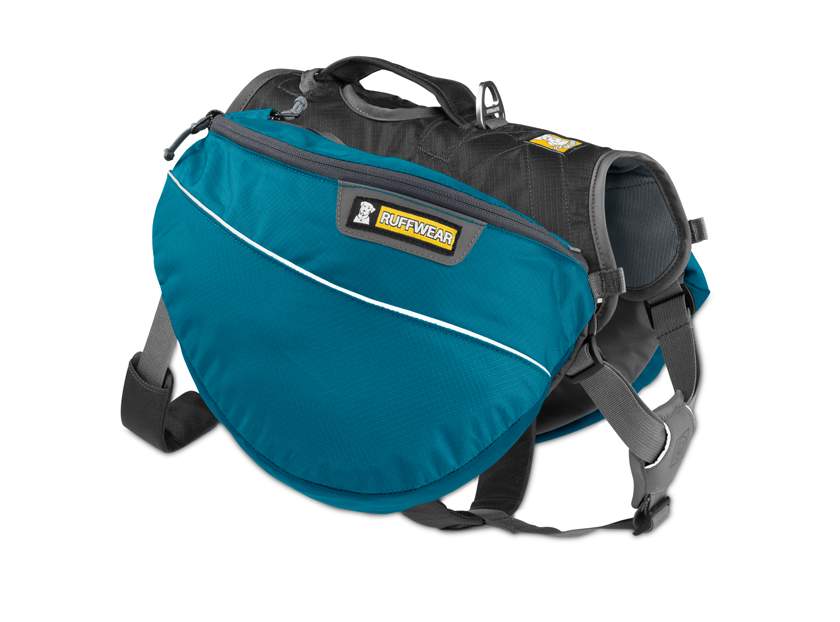 When I backpack with Charlie, he carries his own pack. Check out my article on Backpacking with Dogs & the 9 Items to Keep in your Dog's First Aid Kit while Hiking and backpacking.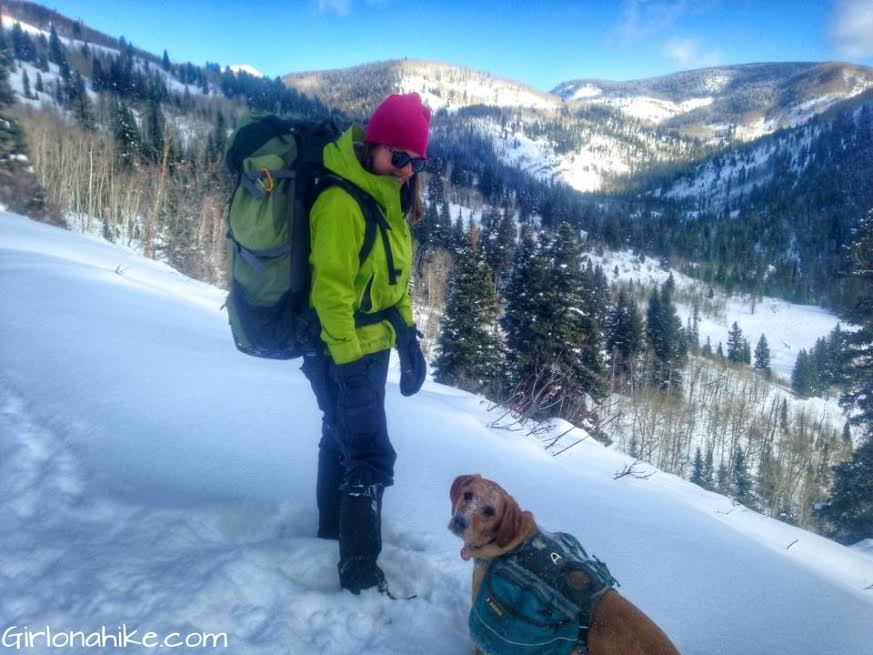 (Winter Backpacking in the Uintas- January 2016)
Save me on Pinterest!