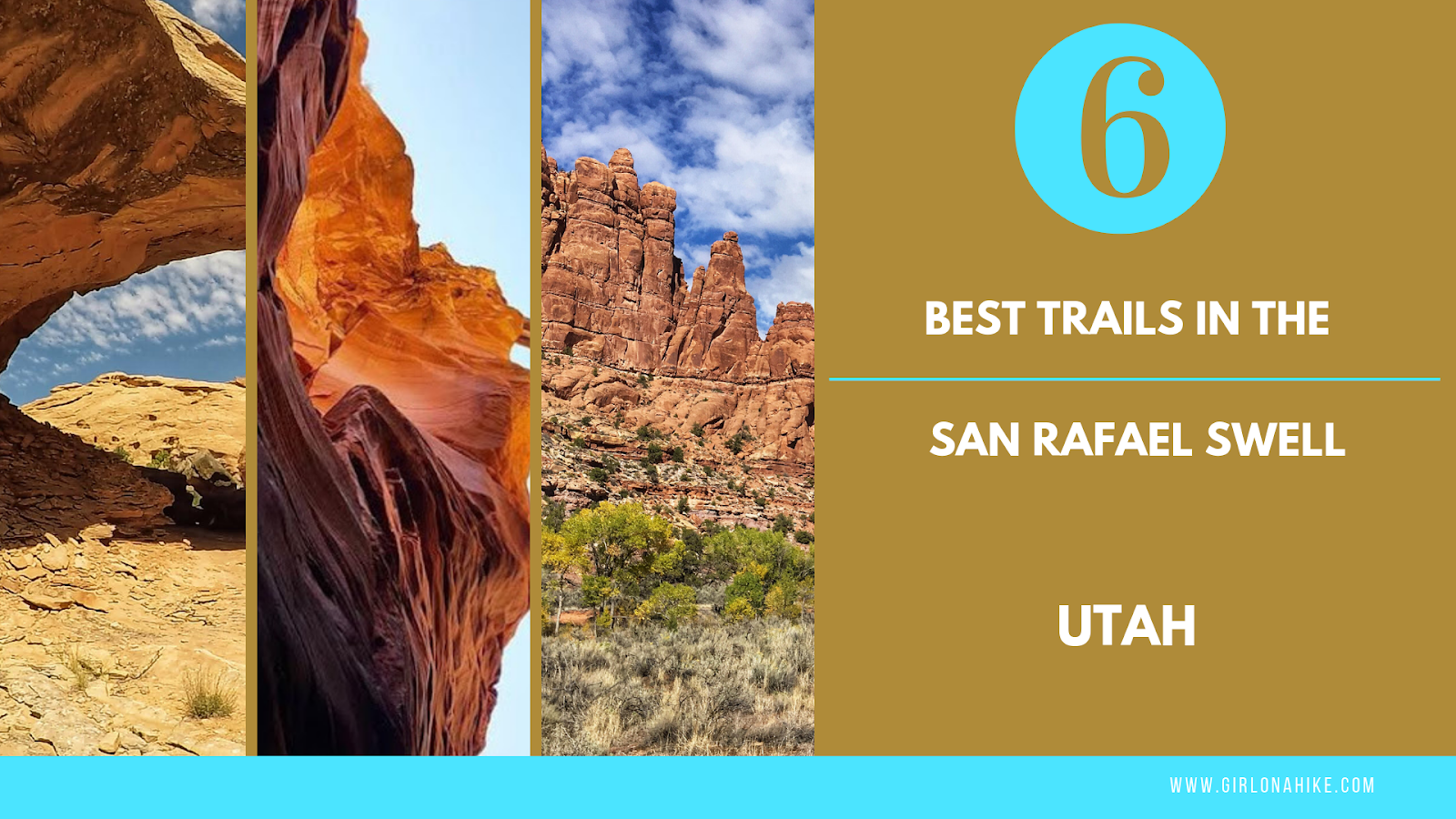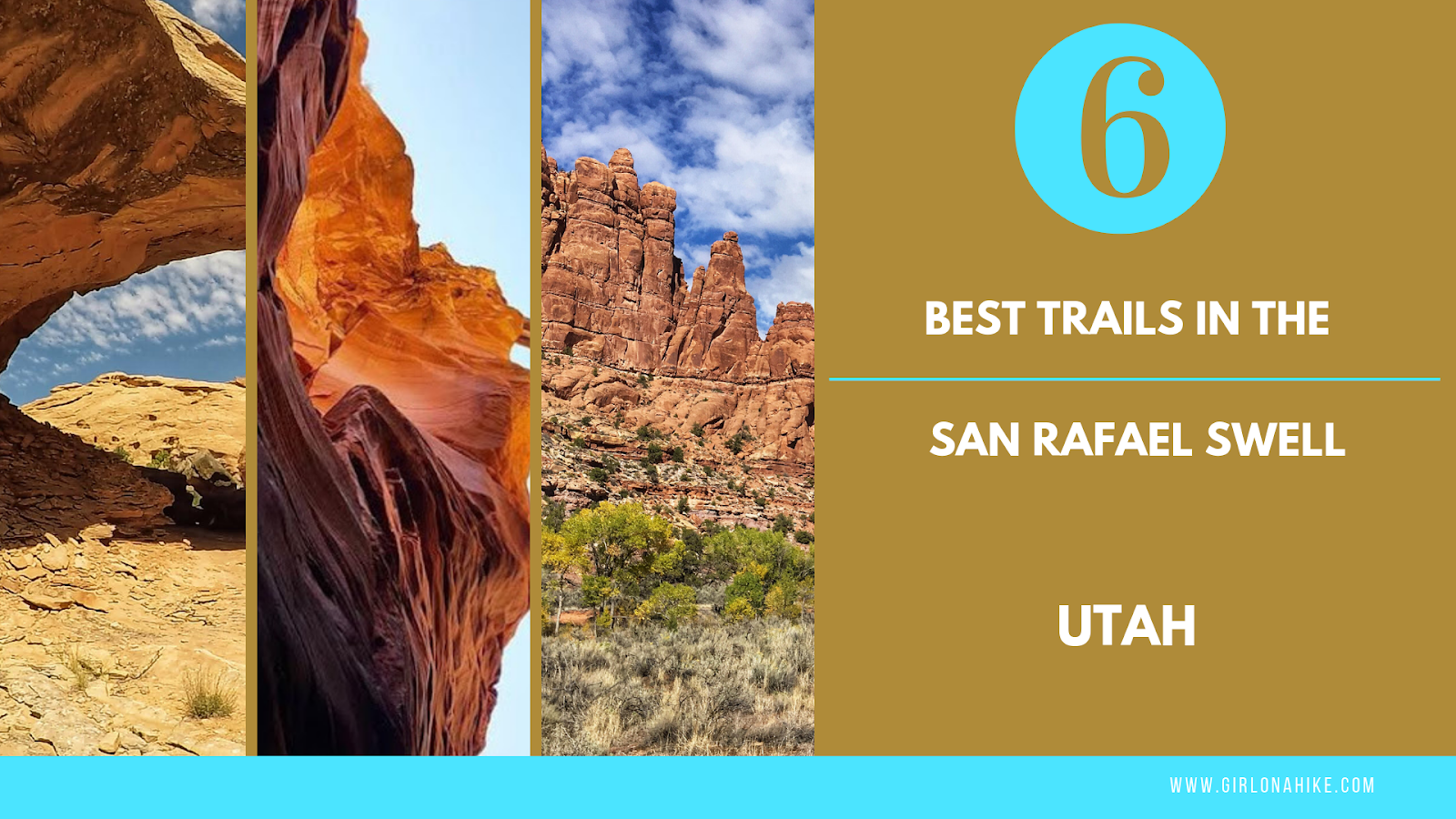 The San Rafael Swell is a mecca of hiking and camping, all free thanks to BLM Land. It's a great area to explore off trail, find rock art, hike through slot canyons, and traverse over red and white slick rock. The Swell offers something for everyone, so it's great for the whole family, kids, and dogs included. The best times of year to hike here are early Spring and late Fall when the temperatures are cooler. From arches to the best views, here are the 6 Best Trails in the San Rafael Swell!
6 Best Trails in the San Rafael Swell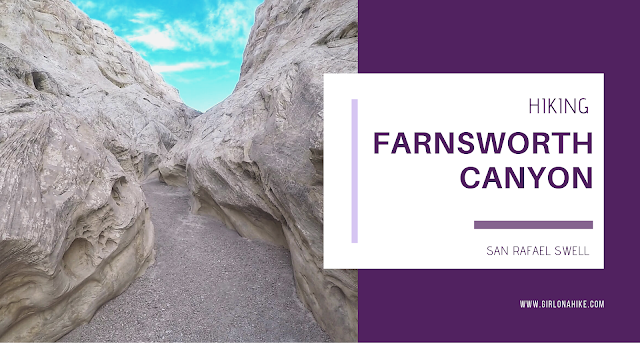 Farnsworth Canyon is located in the San Rafael Swell, and offers a little something for everyone. A short slot canyon, pictographs, exploring off trail, and desert flowers in the Spring all abound. Hiking to the pictographs is only 1.5 miles one way, so even kids can enjoy this hike and "hunt" for the pictograph.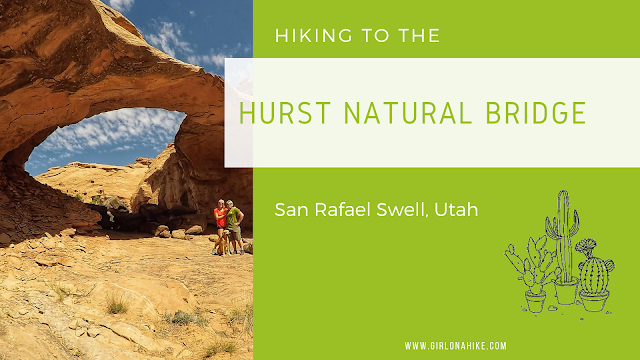 Hurst Natural Bridge is located in the San Rafael Swell, high above Ernie Canyon. There is no trail to reach Hurst Bridge, making a fun day for those who like adventuring and exploring. This hike is best during Winter, early Spring and late Fall when the temperatures have cooled off. If you like hiking to lesser known ares of The Swell, this is the trail for you!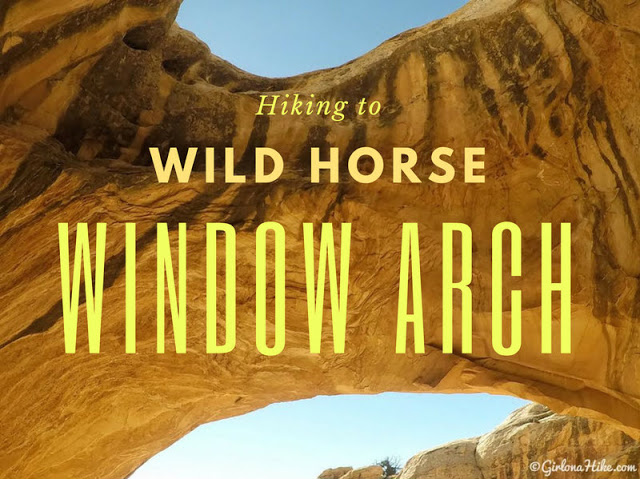 Wild Horse Window Arch sits in the heart of the San Rafael Swell near Goblin Valley State Park. This arch is actually visible from the road leading to Goblin Valley yet very few make the trek to this cool arch. There are several nicknames such as "The Eye of the Swell" and "The Eye of Sinbad". Older maps refer to it as Skylight Arch, but whatever you call it, it's worth the hour or two it will take to see this massive area. There's no official trail, and that's partially what makes this fun.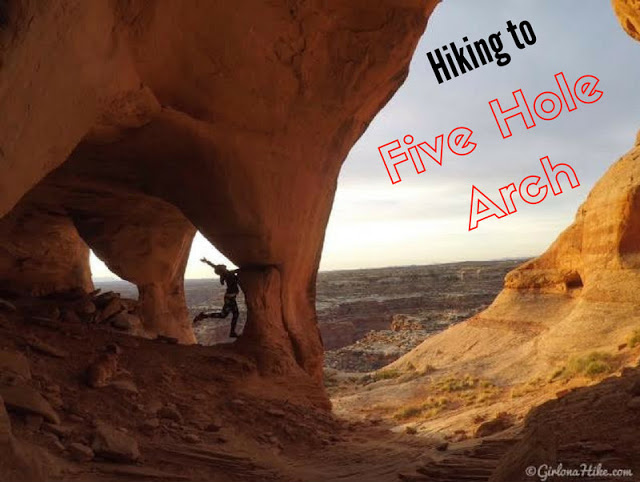 Five Hole Arch (aka Colonnade Arch) is located south of Green River, UT off a rough 4×4 dirt road. The arch is so special it has two names – Five Hole Arch for the obvious five holes nature has created, and Colonnade Arch for the resemblance to Colonnade architecture (a row of columns supporting a roof). Some maps only show one or the other name, and some only label it as "Natural Arch". Whatever you prefer to call it, this arch is quite stunning once you find it. Dogs and kids should be able to do this hike, just make sure to bring plenty of water even though the distance is short.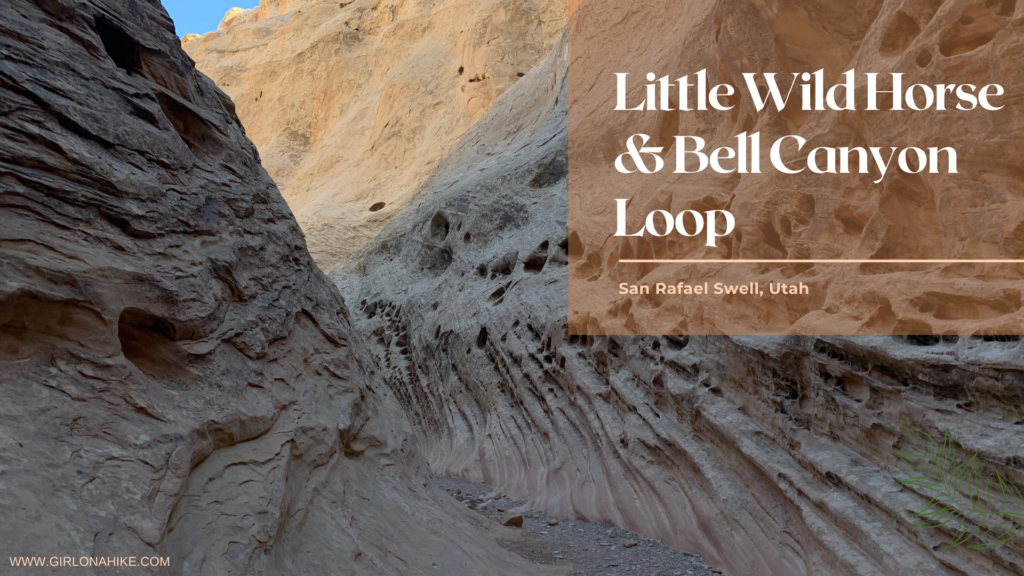 Little Wild Horse Canyon is the perfect introduction to slot canyons in Utah – it was actually my first slot canyon in April 2014. This slot canyon is easy to navigate, the trail is well marked, it's usually free of standing water, the canyon walls are just wide enough for you to fit through, you can drive to the trail head in a small, compact car (most slot canyon entrances require a 4X4 car to get to the TH), you can hike this within 2 hours, and it's like a fun maze for kids and dogs.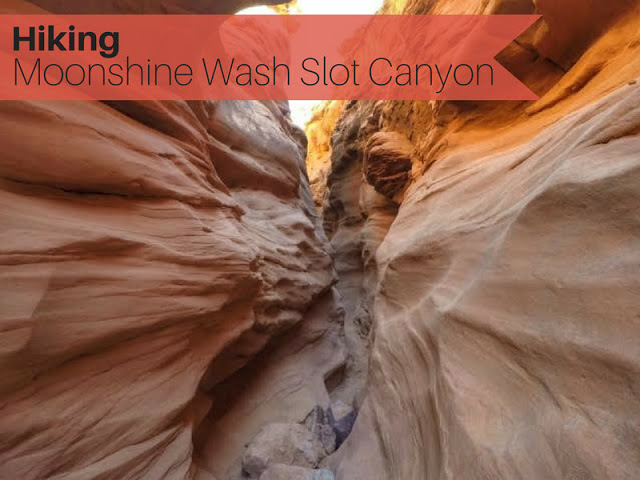 Moonshine Wash slot canyon is tucked away in the middle of the San Rafael desert, and is now one of my favorite non-technical slot canyons in Utah. The best section of the Moonshine Wash slot canyon lasts for about 1.5 miles, and at every nook and cranny the lighting can look very different and vibrant. There are a few chock stones creating a fun obstacle for hikers, where you have to use a down climbing technique called stemming (also chimneying). Both techniques require you to push your weight up against the slot canyon walls to help maneuver down drops more than 6 ft.
Camping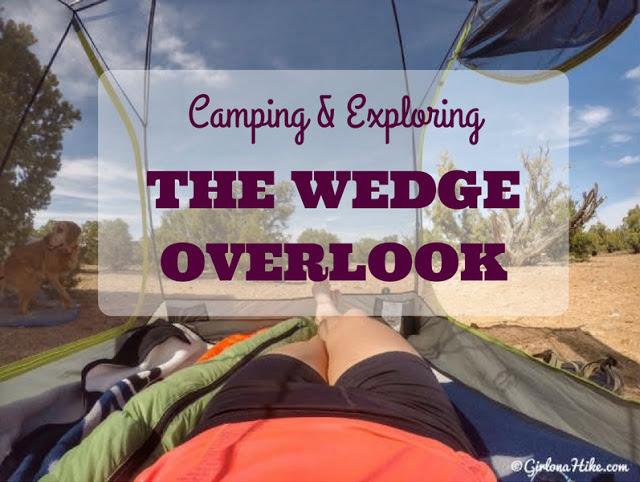 The Wedge Overlook is located in the San Rafael Swell only 3 hours from Salt Lake City. Often referred to as the "Little Grand Canyon", this destination offers expansive and stunning views similar to Grand Canyon National Park without the tourists, and fees, yet also allows dogs off leash. The Wedge was created from the San Rafael River carving into the terrain over millions of years. From the overlook you can see the San Rafael River, Window Blind Peak, Sid's Mountain Wilderness Study Area, and the lower Buckhorn Wash area. Camping is free.
Recommended Gear

Save me on Pinterest!