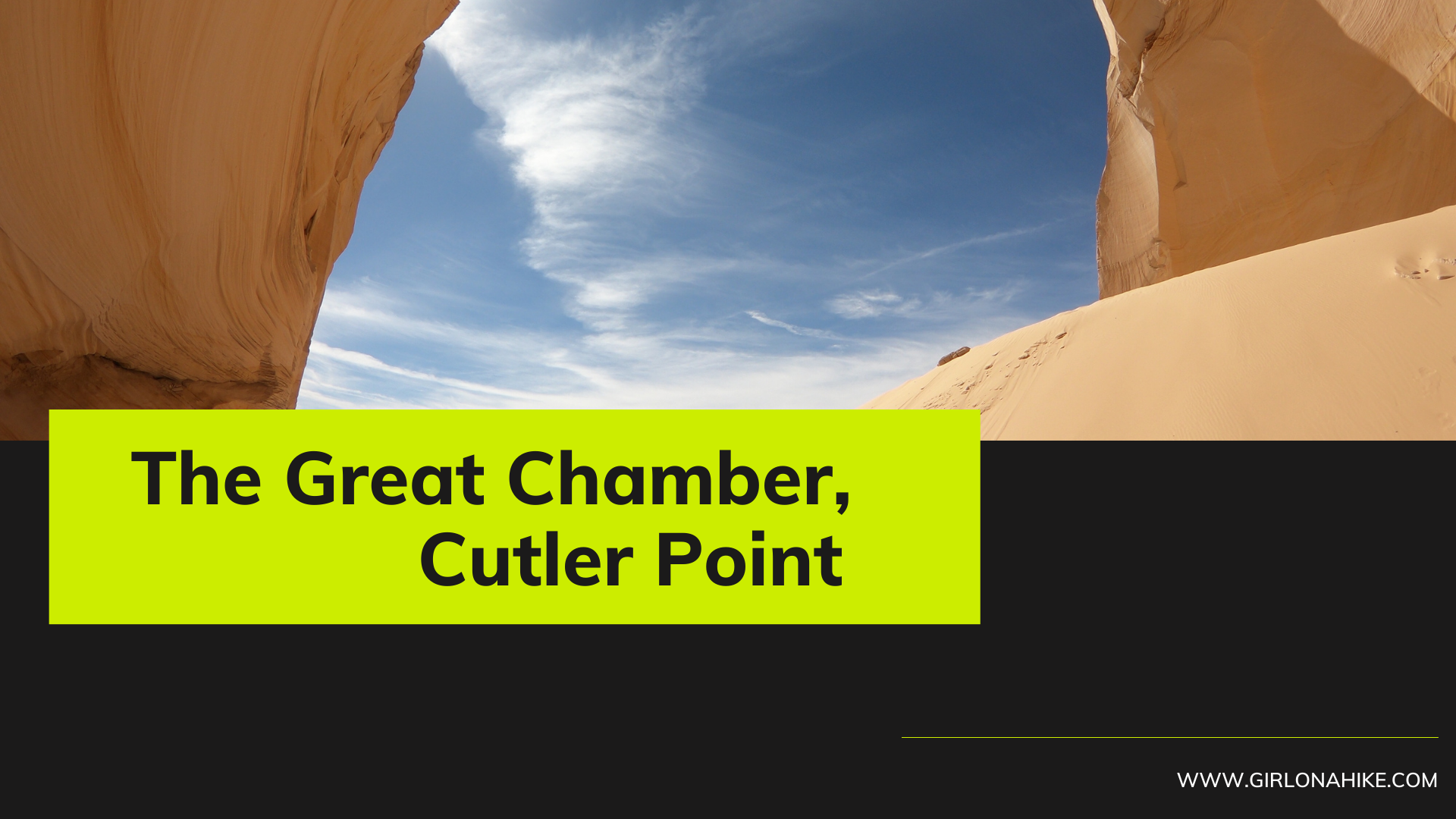 Visiting The Great Chamber, Cutler Point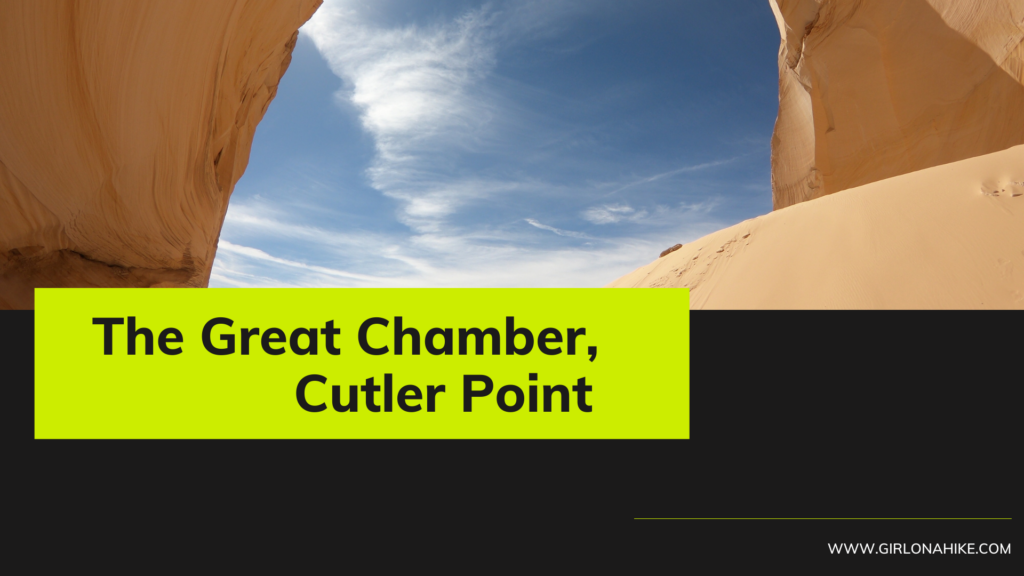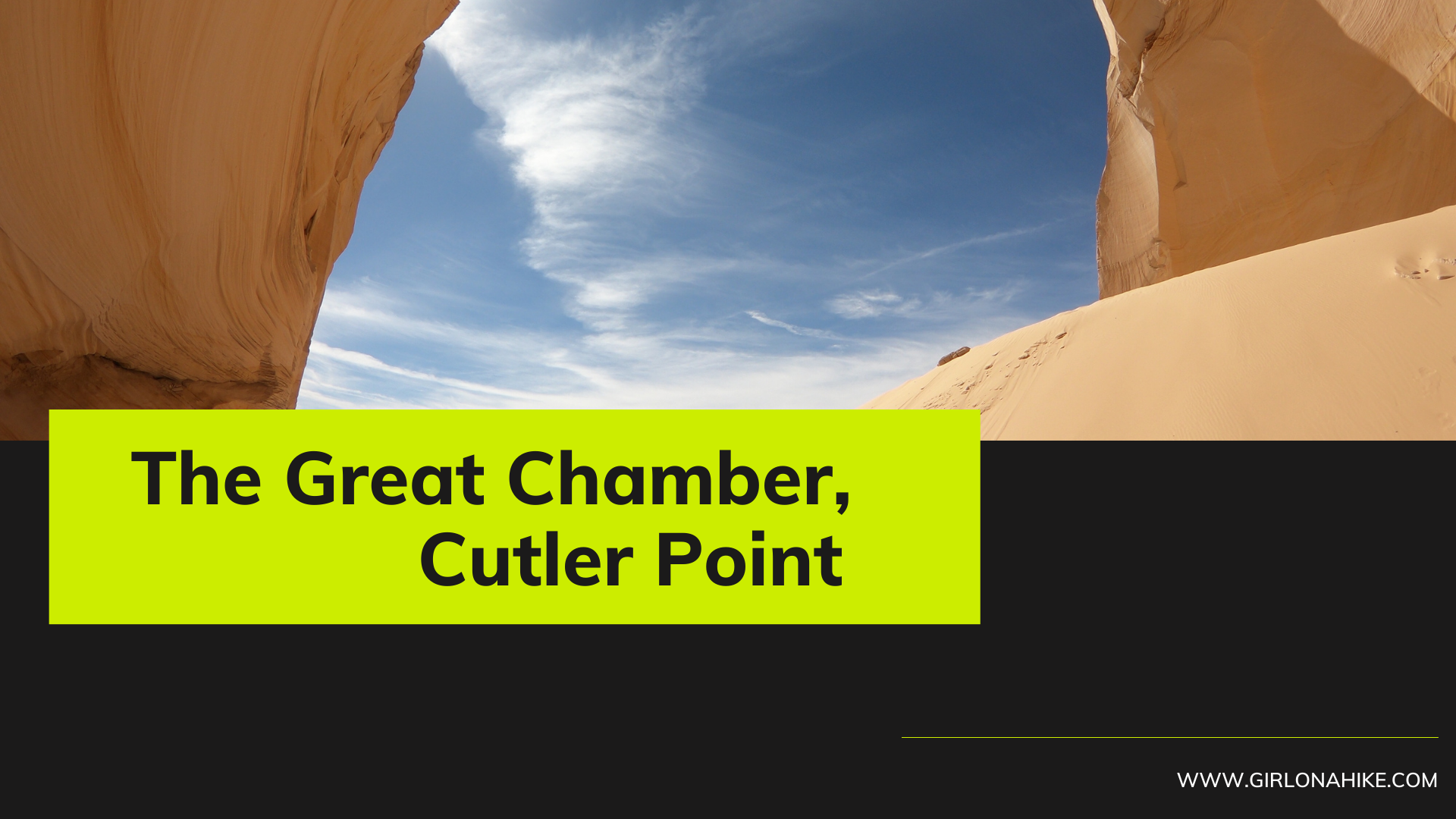 The Great Chamber at Cutler Point is a large open dome with a tall sand hill – perfect for photography. This is less of a hike and more of a scenic viewing area, as long as you can drive all the way! The roads are extremely sandy – high clearance and 4×4 is a MUST.
About
The best time of year to visit is early Spring and Late Fall while temperatures are still cool and the sun is lower. During Winter & monsoon season the roads can be impassable due to snow/rain. Because you are in a remote area, be sure to have plenty of gas, food, water, and a satellite communicator like a ZOLEO in case you get stuck or need help. If you don't have a 4WD car, use a tour guide service, which also helps support local businesses. Dogs and kids will enjoy this area as well – just keep in mind temperatures. The sand can get really hot, especially in summer or when it's over 70F.
Directions
Due to increased popularity, the exact location will not be disclosed. With a little bit of research you can find it yourself, however, I highly recommend using a tour guide service, such as Dreamland Safari. The roads are extremely sandy, and high clearance and 4×4 are absolutely necessary.
Trail Info
Distance: If you use a tour guide service you only have to walk about 1/4 mile to reach the chamber.
Elevation gain: ~200 ft
Time: Half a day
Dog friendly? Yes, off leash
Kid friendly? Yes, all ages
Fees/Permits? None to explore on your own, however if you take a tour you will need to pay for that depending on the tour company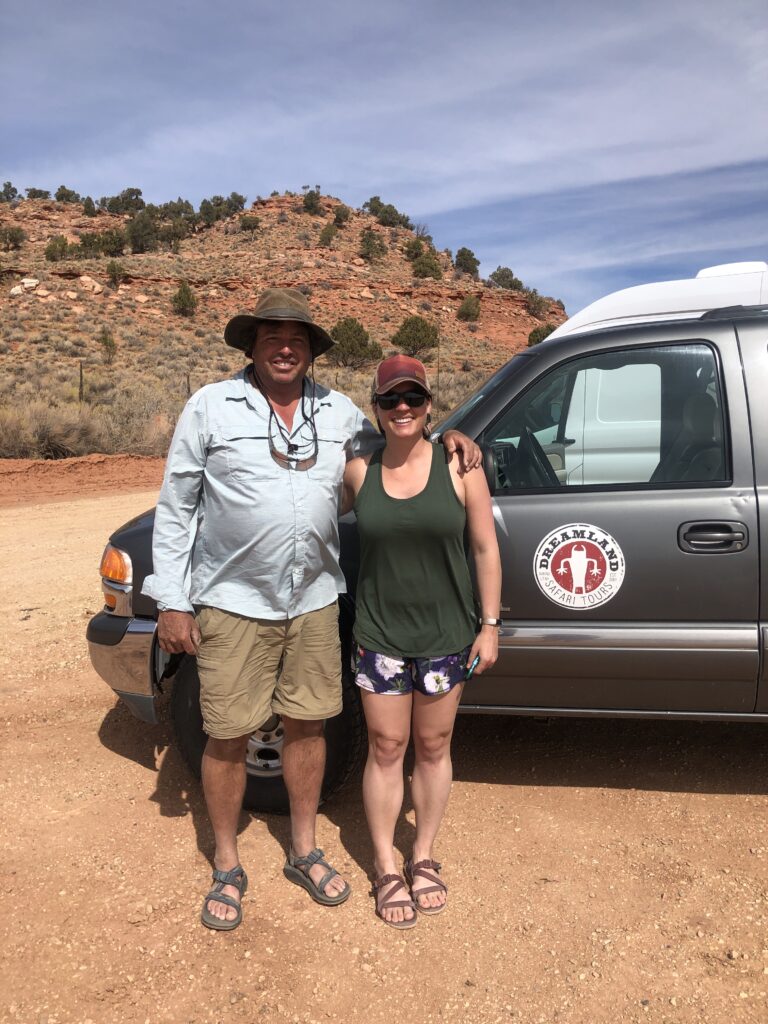 Bret was our tour guide when we visited White Pocket a few months ago, and he was the best! I definitely wanted him as my guide again, and trust his driving skills through the deep sand. He knows this area really well too. We hopped into his truck, and we were off!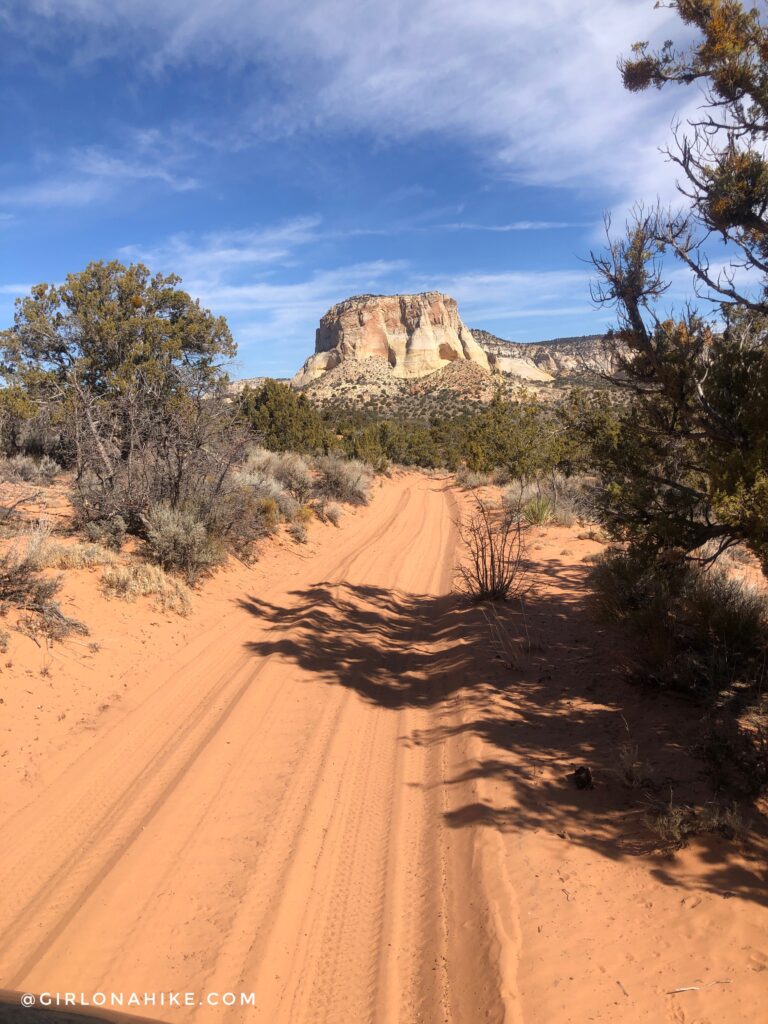 Driving down the very sandy road. This section was actually one of the better spots. From here you can see your destination!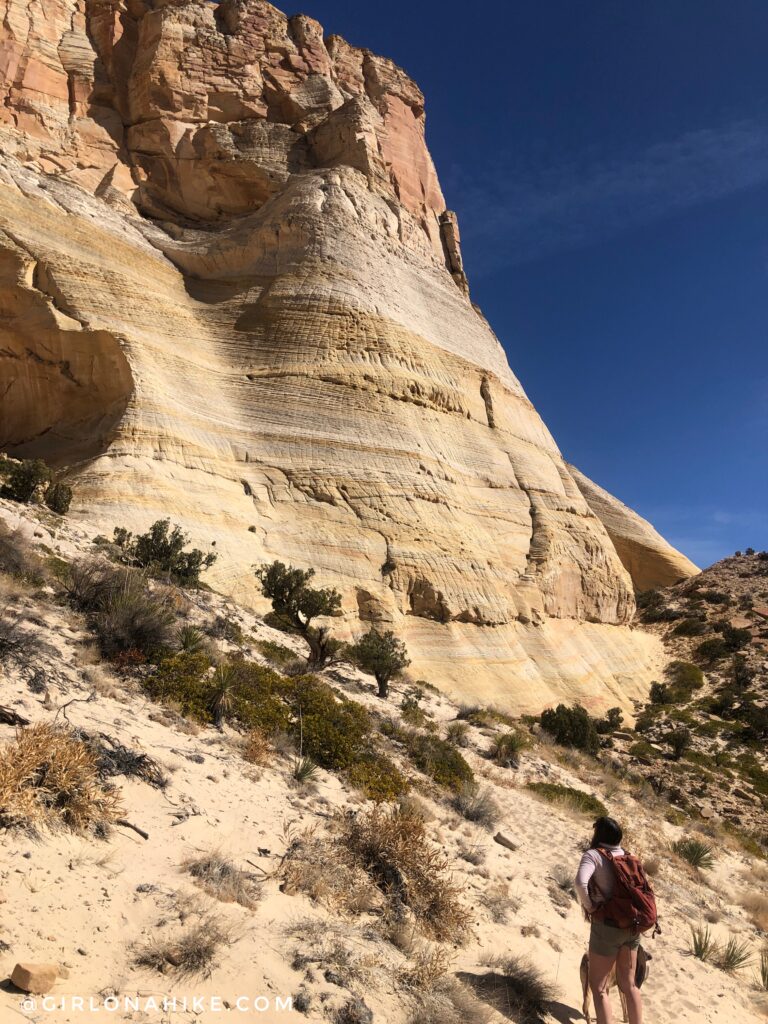 Definitely plan on wearing sandals since it's extremely sandy. You'll just end up dumping your shoes non-stop. I have the Chaco Low Down's and they worked great.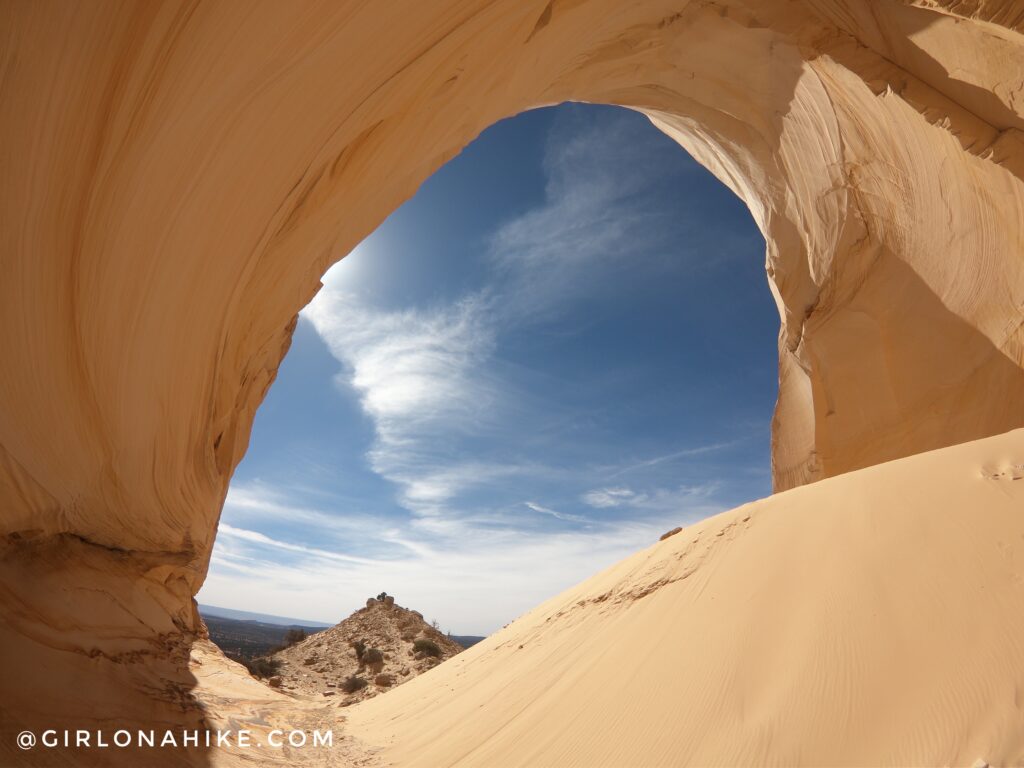 Wow – this cave is gigantic. Way bigger than I was expecting. The best time to visit is in the morning hours while the cave is lit up by then sun, but part of the ridge still blocks it out to get a good shot. Of course, depending on the time of year you go it will be different. Another great reason to go with a tour guide – they'll know the best time of day to visit!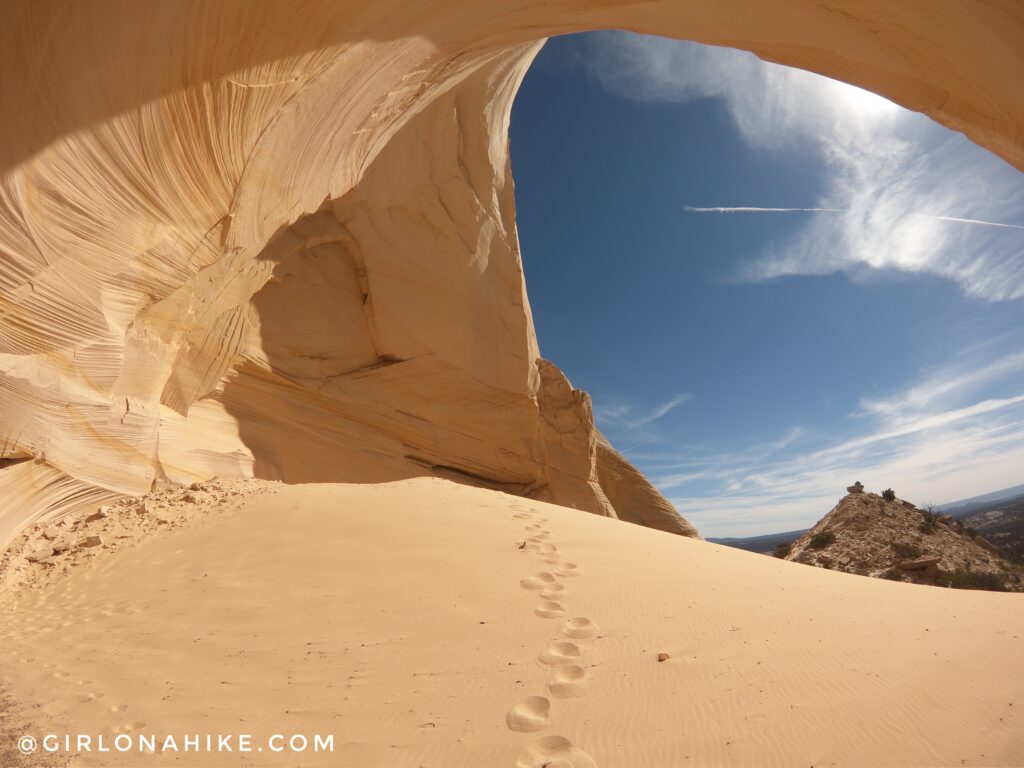 View from the other side of the Great Chamber.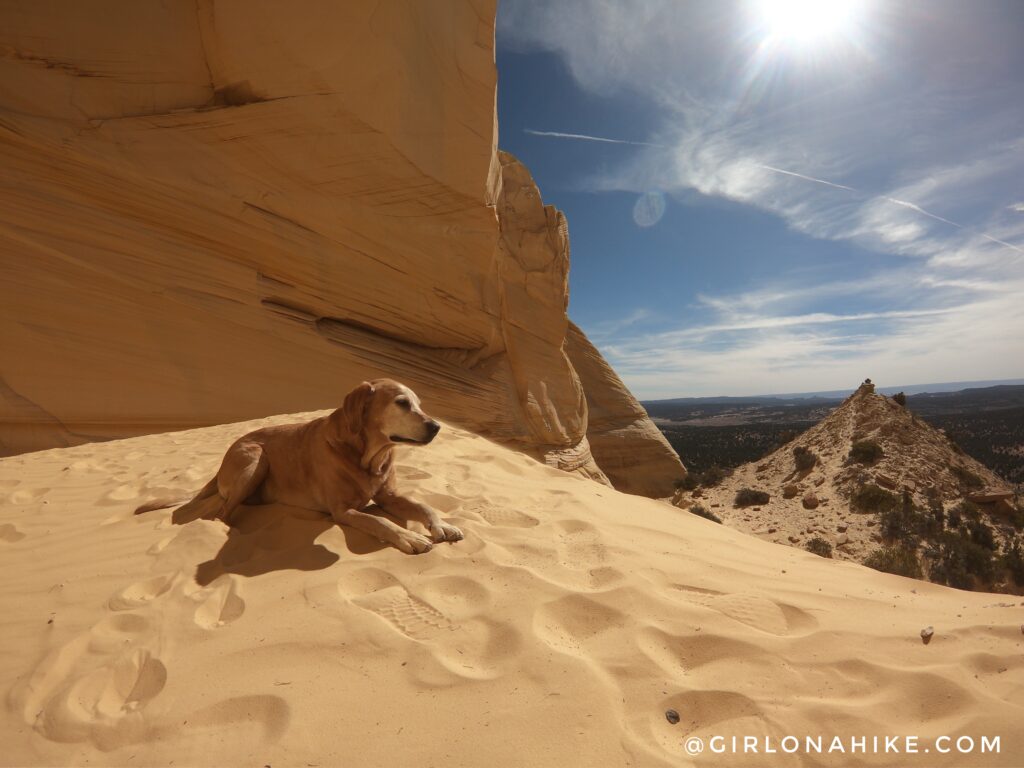 Charlie soaks up the sun and views, and blends right in.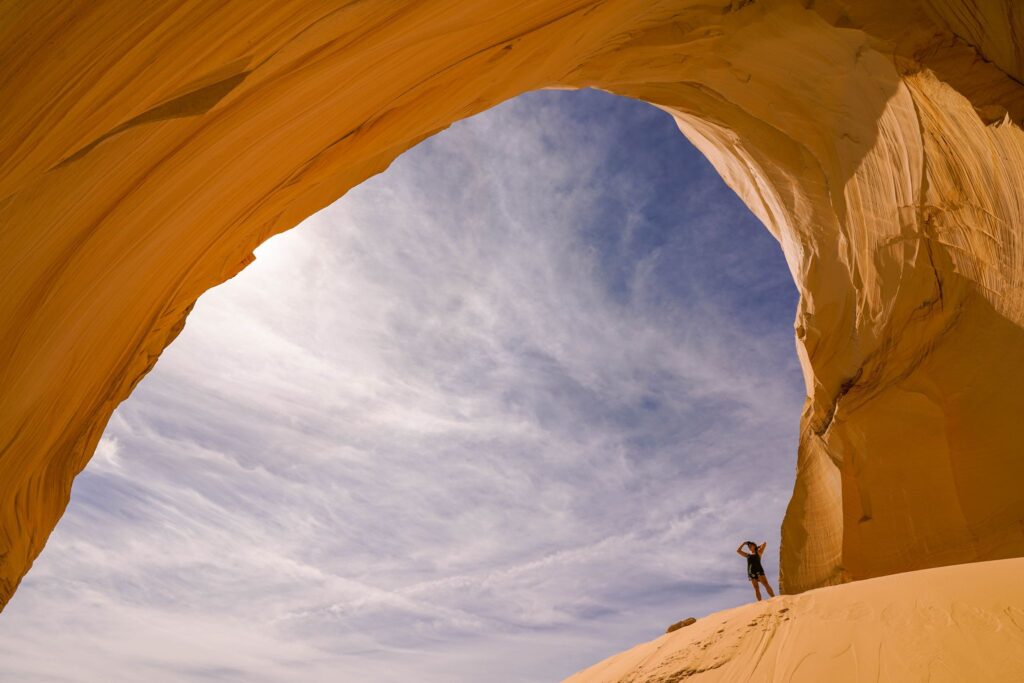 The Great Chamber at Cutler Point is now definitely one of my favorite Utah spots! Photo by @a.lillie.photo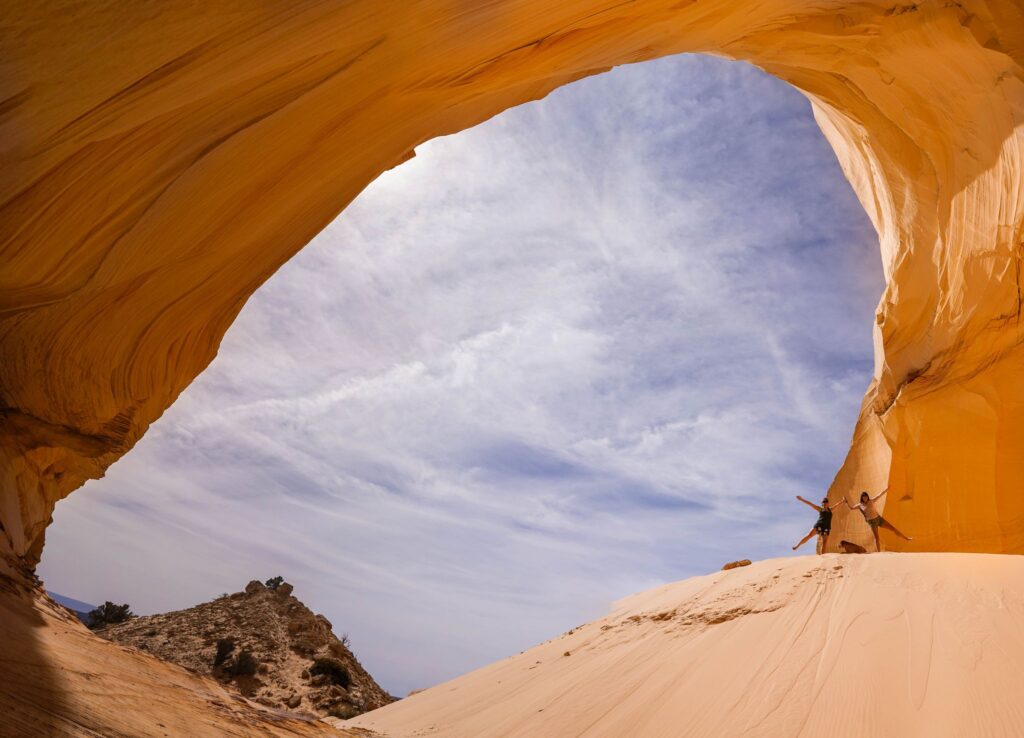 Photo with and by @a.lillie.photo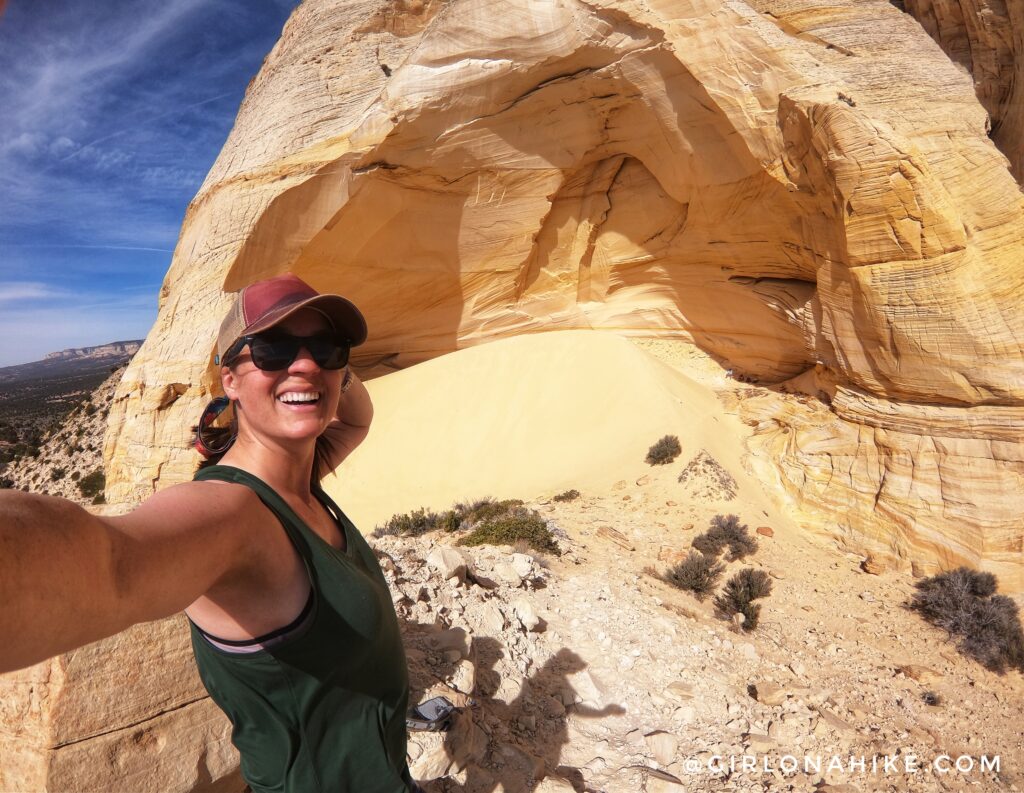 What an absolutely stunning location!
Check out my video of our entire trip!
Recommended Gear

Save me on Pinterest!