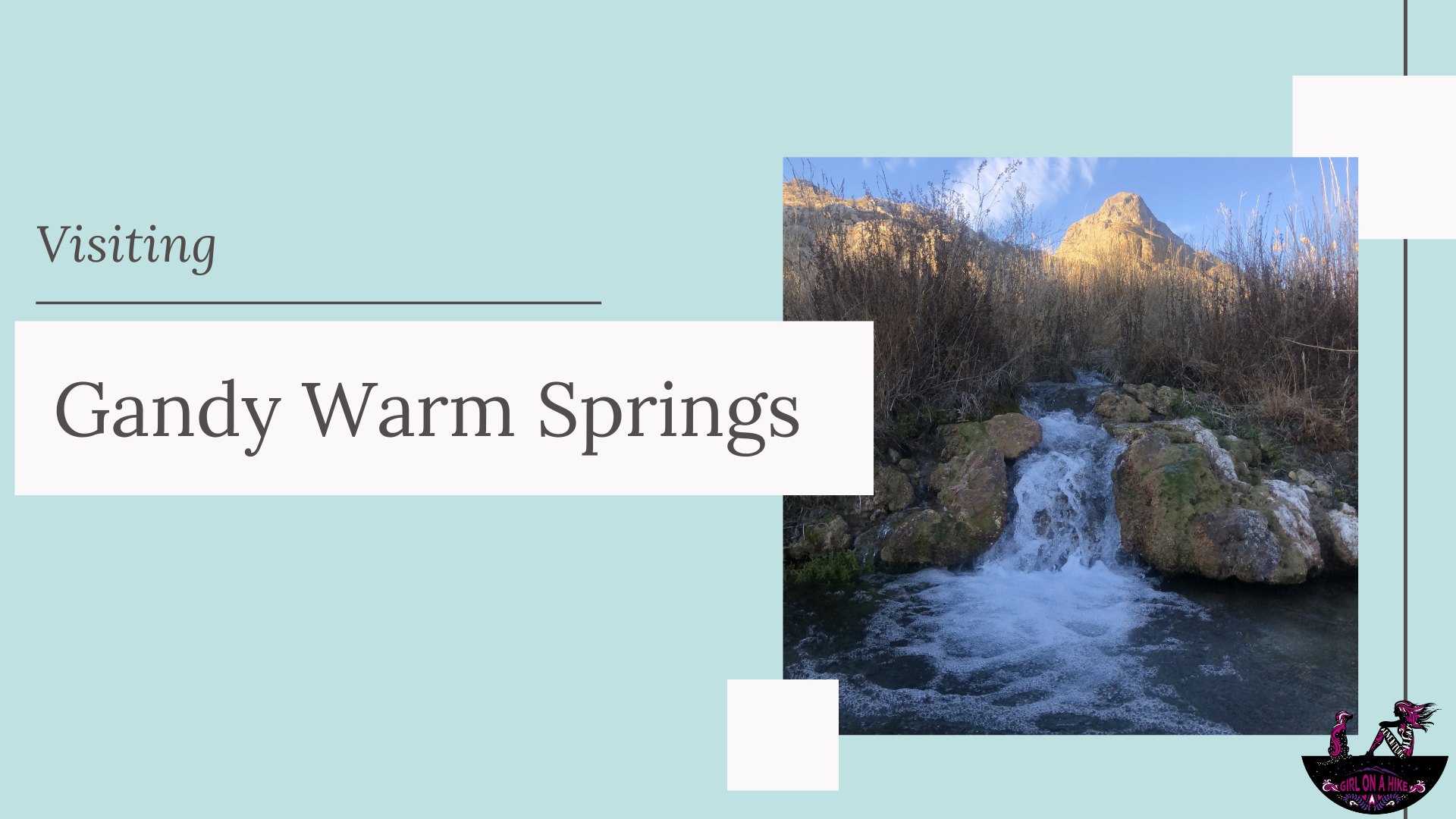 Visiting Gandy Warm Springs, Utah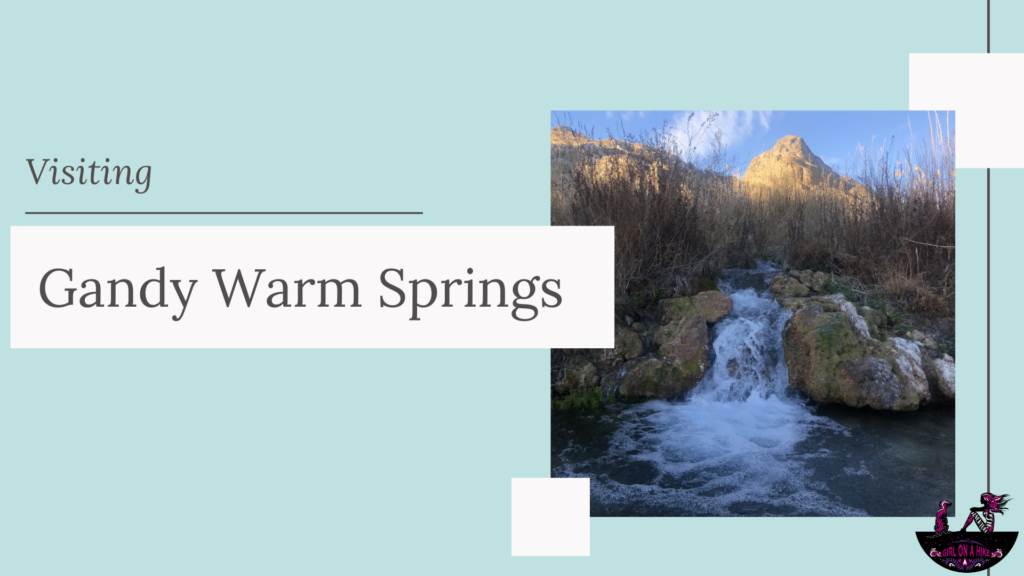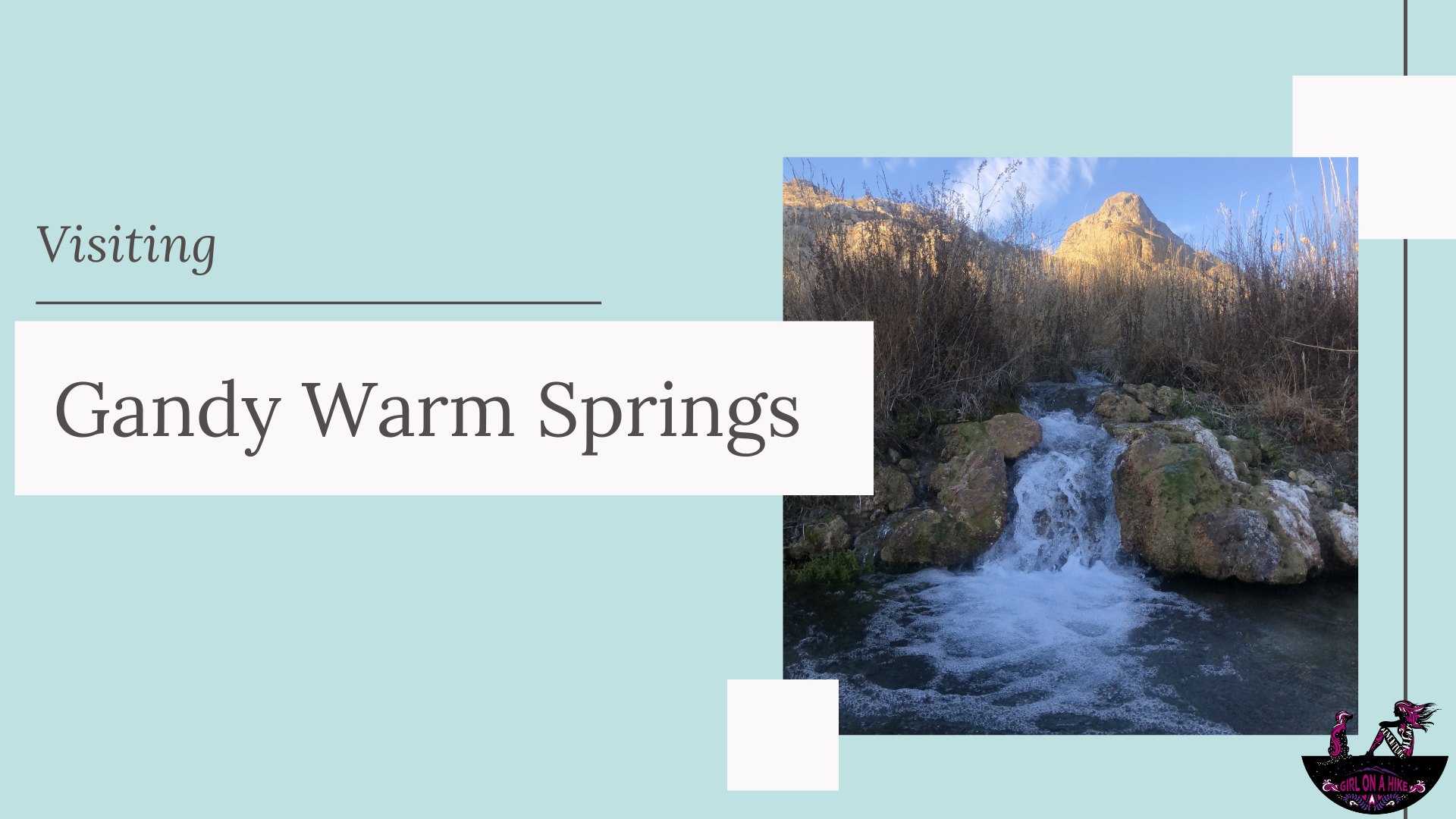 Gandy Warm Springs is located near the Utah/Nevada border, just north of Garrison, Utah. It's a small natural pool just below Spring Mountain, and the water temperatures are just that – lukewarm.
About
If you're looking for a good soak, this isn't the place. Gandy Warm Springs really should be called just "Gandy Springs". The best part about visiting Gandy Warm Springs is that the water is incredibly clear, and doesn't grab the attention of most outdoor lovers. It's a long drive from SLC, and down a dirt road that seems like it never ends. However, because most of the surrounding land is on BLM land, there are great spots everywhere for free camping. The spring is very kid and dog friendly!
As always, be sure to wear water shoes to protect your feet and bring a trash bag to keep it clean!
Directions
Google maps may want to take you to the wrong side (the North side) of the stream as it did for me – make sure you use this driving map. Also follow these written directions and view my map below to get to the correct location.
From HWY 50 near Garrison, UT head north on Gandy Highway for 28 miles. Turn left at the utility house, just before the road curves and has a few yellow curve markers. If you drive past the yellow markers and a really nice sign for "Warm Springs Ranch" you went too far. Reset your odometer and drive 2.3 miles, past a few ranch houses. Take a slight right, and follow this road to the very end. This section was very rutted out when I went in late December, so you may need to park before that, and then walk down to the spring.
Trail Info
There is no hiking just drive up to it.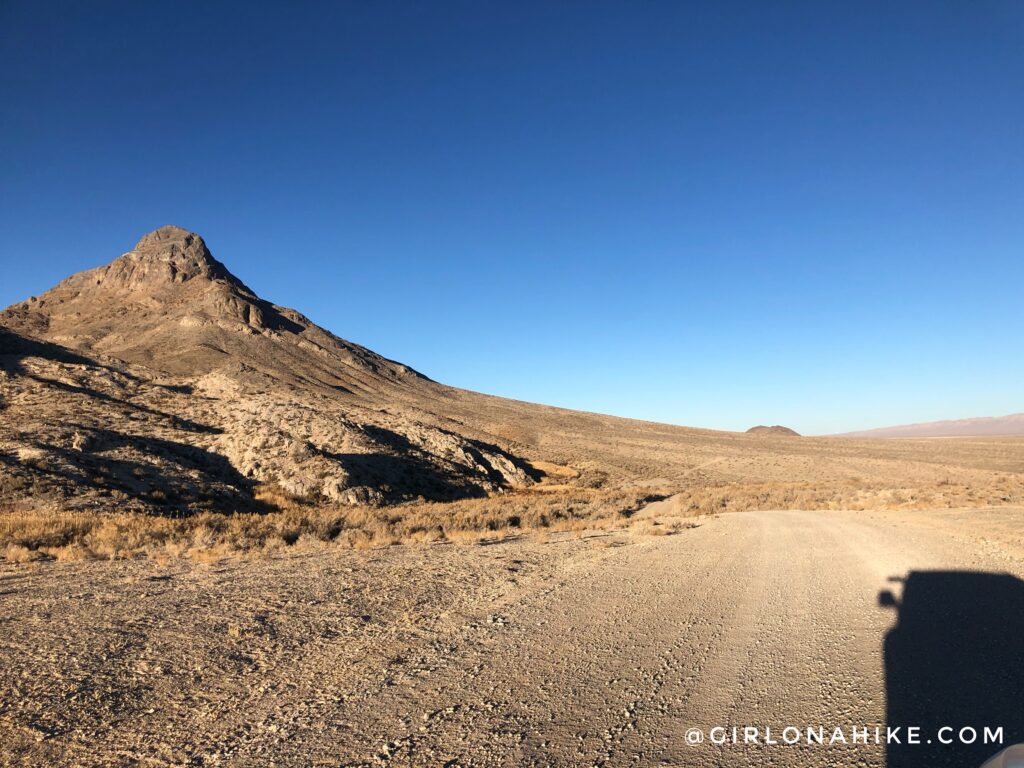 You now you are in the right spot when you are just to the South of Spring Mountain. Just drive down the hill to where there is a loop at the end. The spring is on the left side at the bottom of this hill.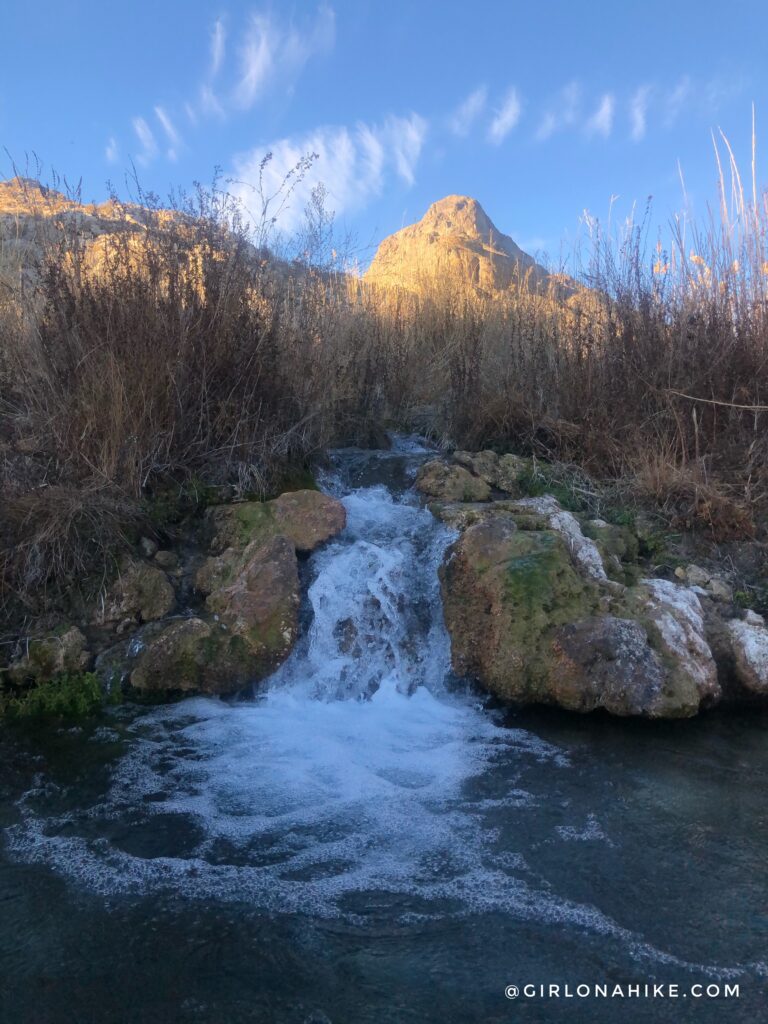 Ohh pretty! A small waterfall. As soon as I got in, I knew I wouldn't be able to fully "soak" though.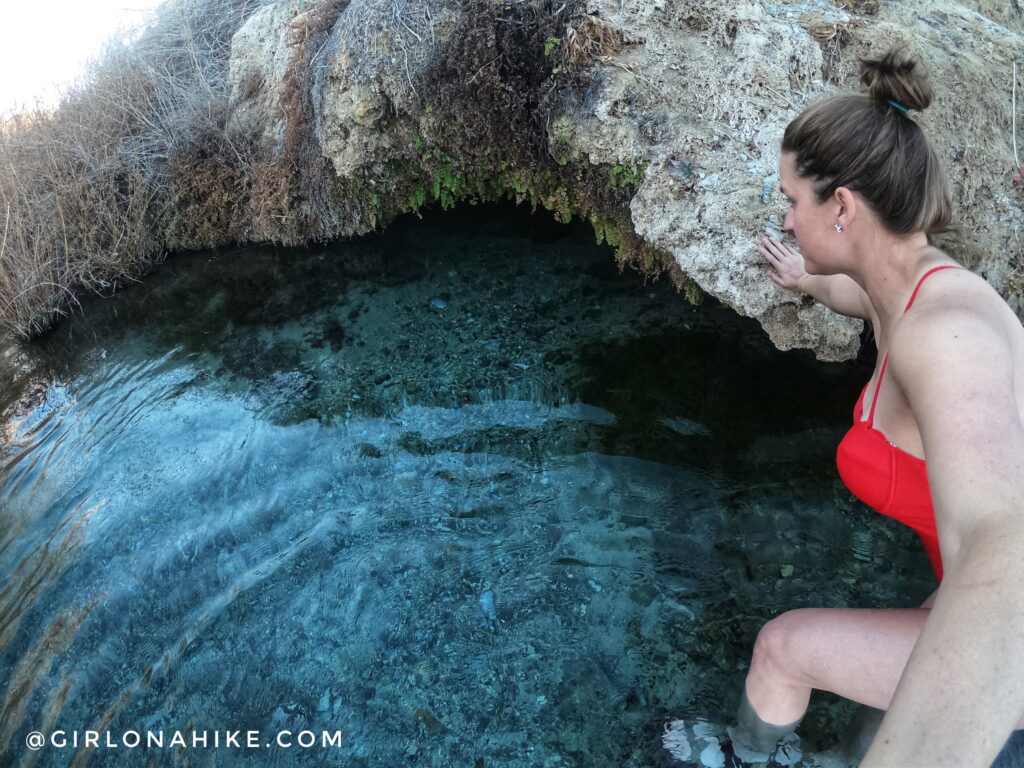 My kind of pool – the water was extremely clear. Hard to believe but right here just below where I stepped on this rock it dropped to at least 4 ft deep!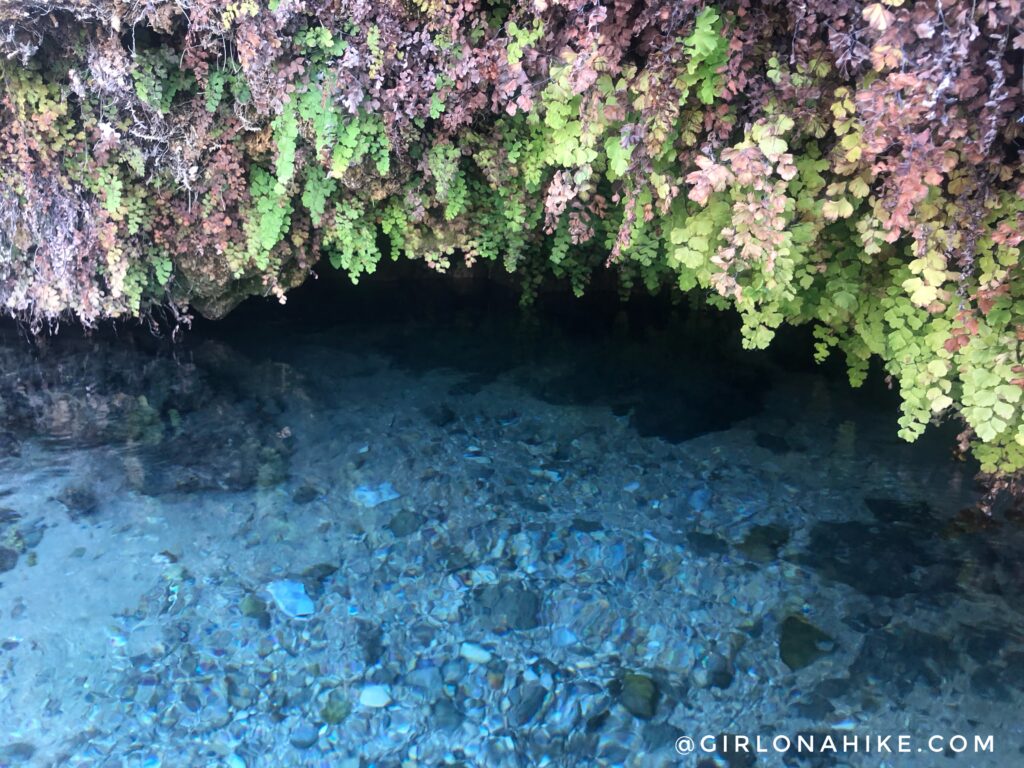 This little cave was pretty cool with all the green hanging vegetation above.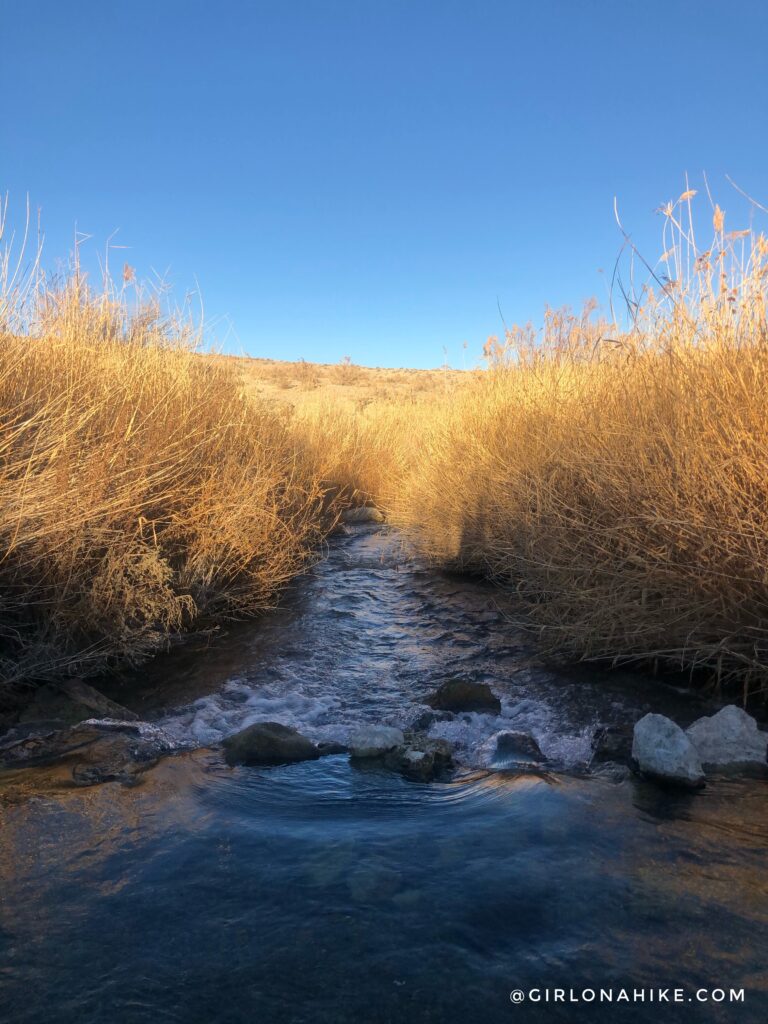 The view looking North along this small creek was really pretty too. It definitely feels like a hidden spot with the tall grass on either side.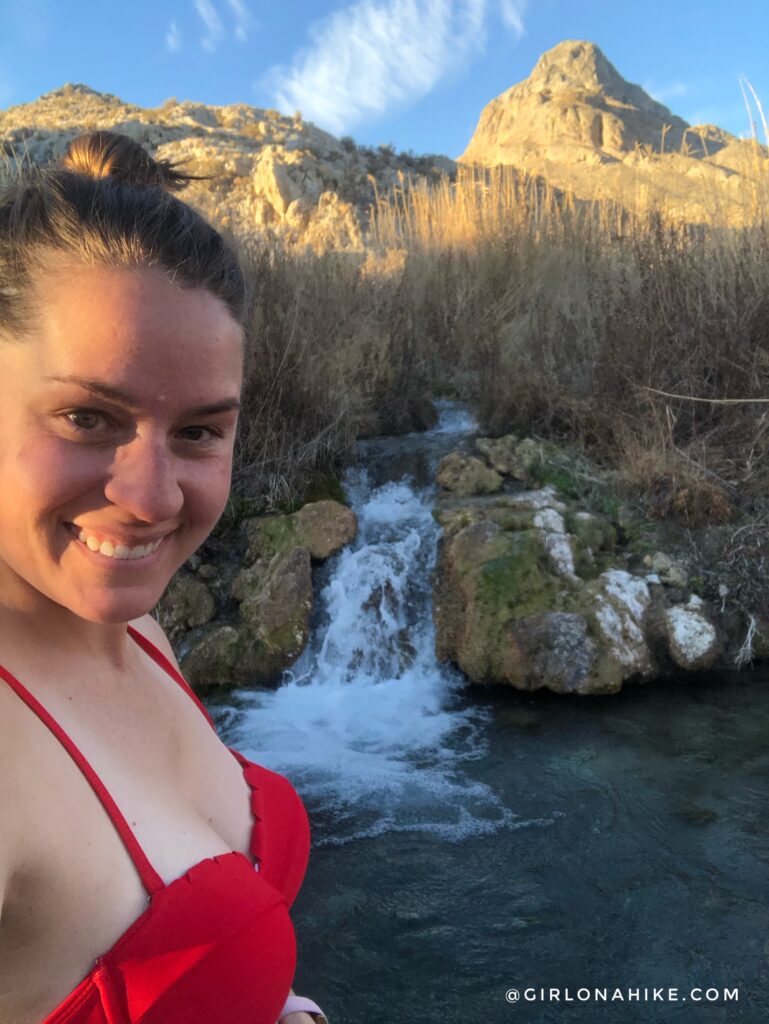 This was really fun to check out. However, ultimately it was too cool in the water and too cold outside for me to fully get in. This would be great in Fall when it's still hot outside but you want a refreshing spot to swim.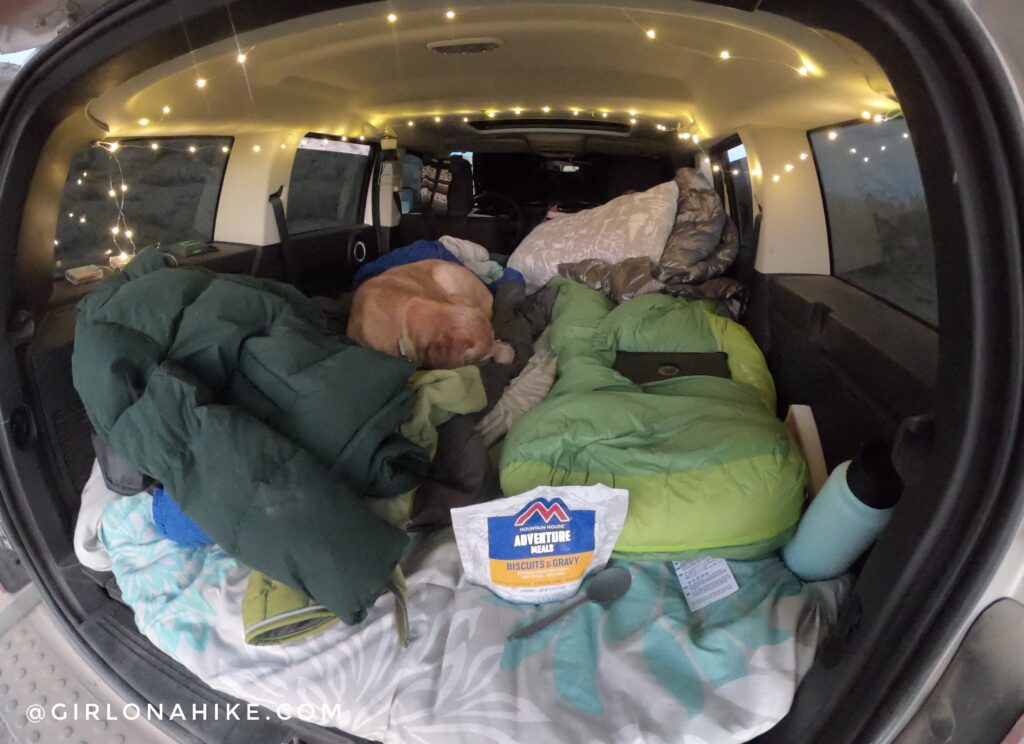 Lastly, after checking out the spring, we found a nice, quiet campsite! If you want to see my Car Camping Set Up check it out here!
And yes, I love Mountain House biscuits & gravy even for dinner!
Trail Map
My track via Gaia GPS – the best tracking app! Get your app here for a discount.
Recommended Gear
Nearby Hike
Hiking to Lexington Arch, Nevada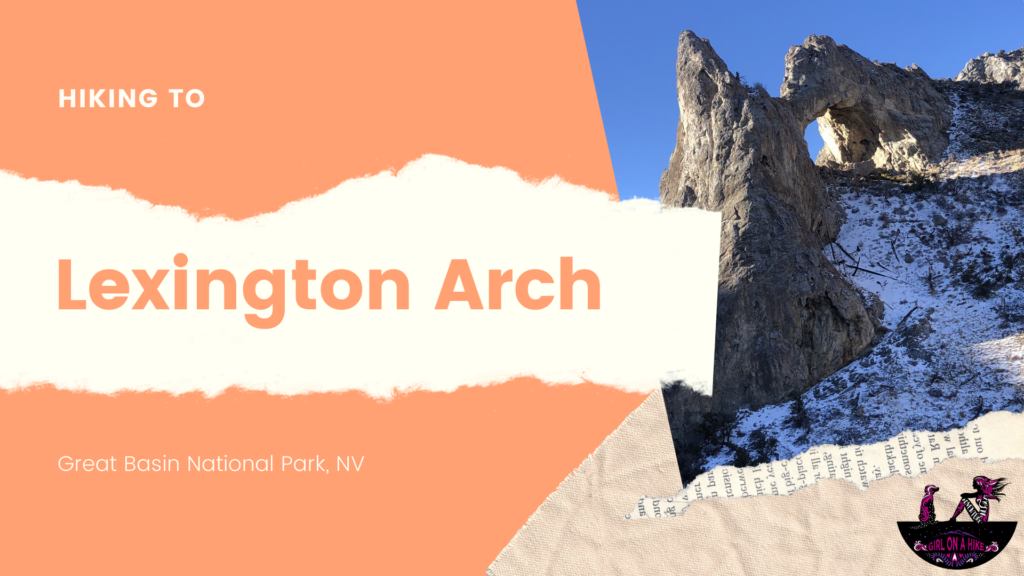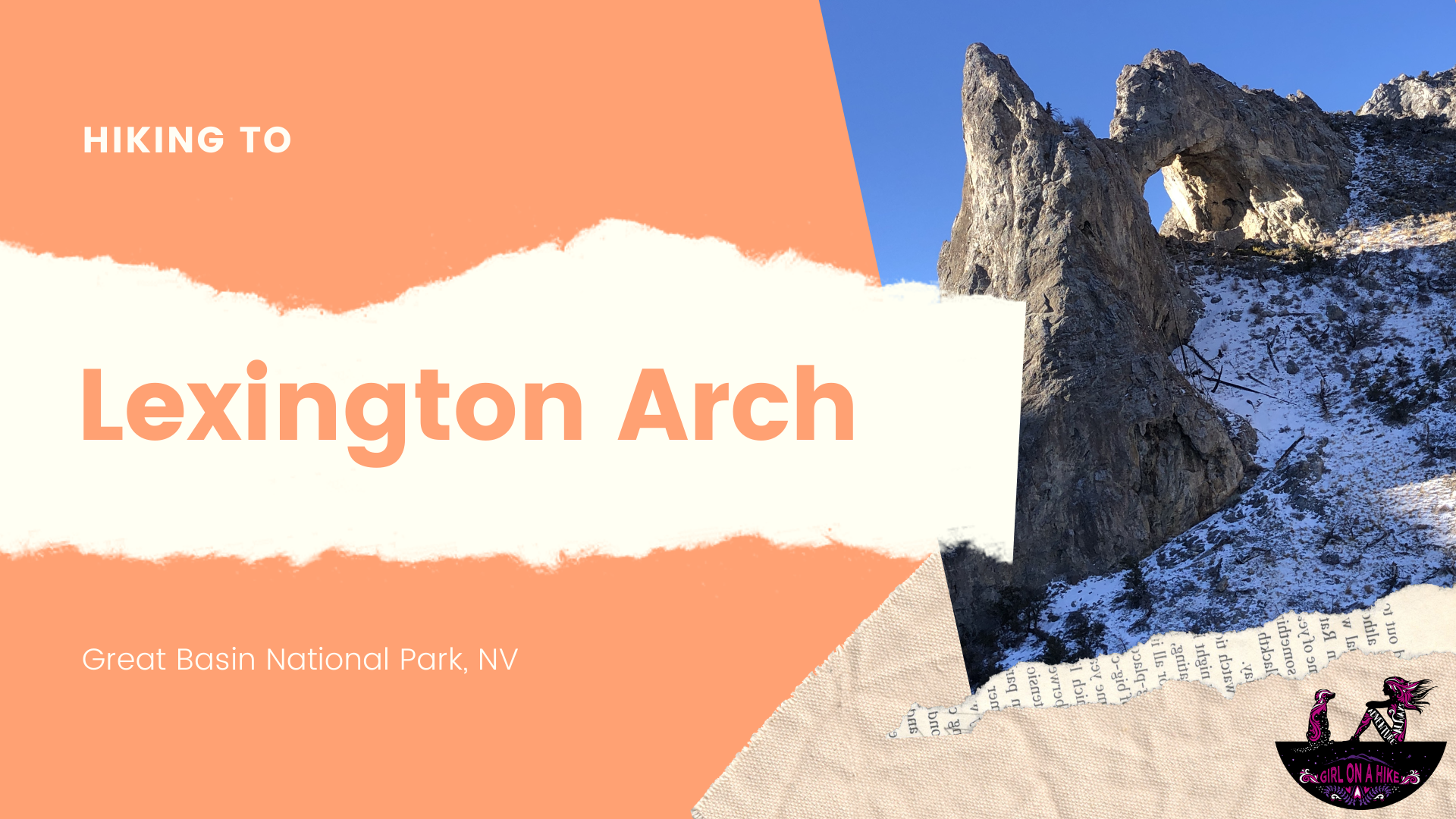 Save me on Pinterest!