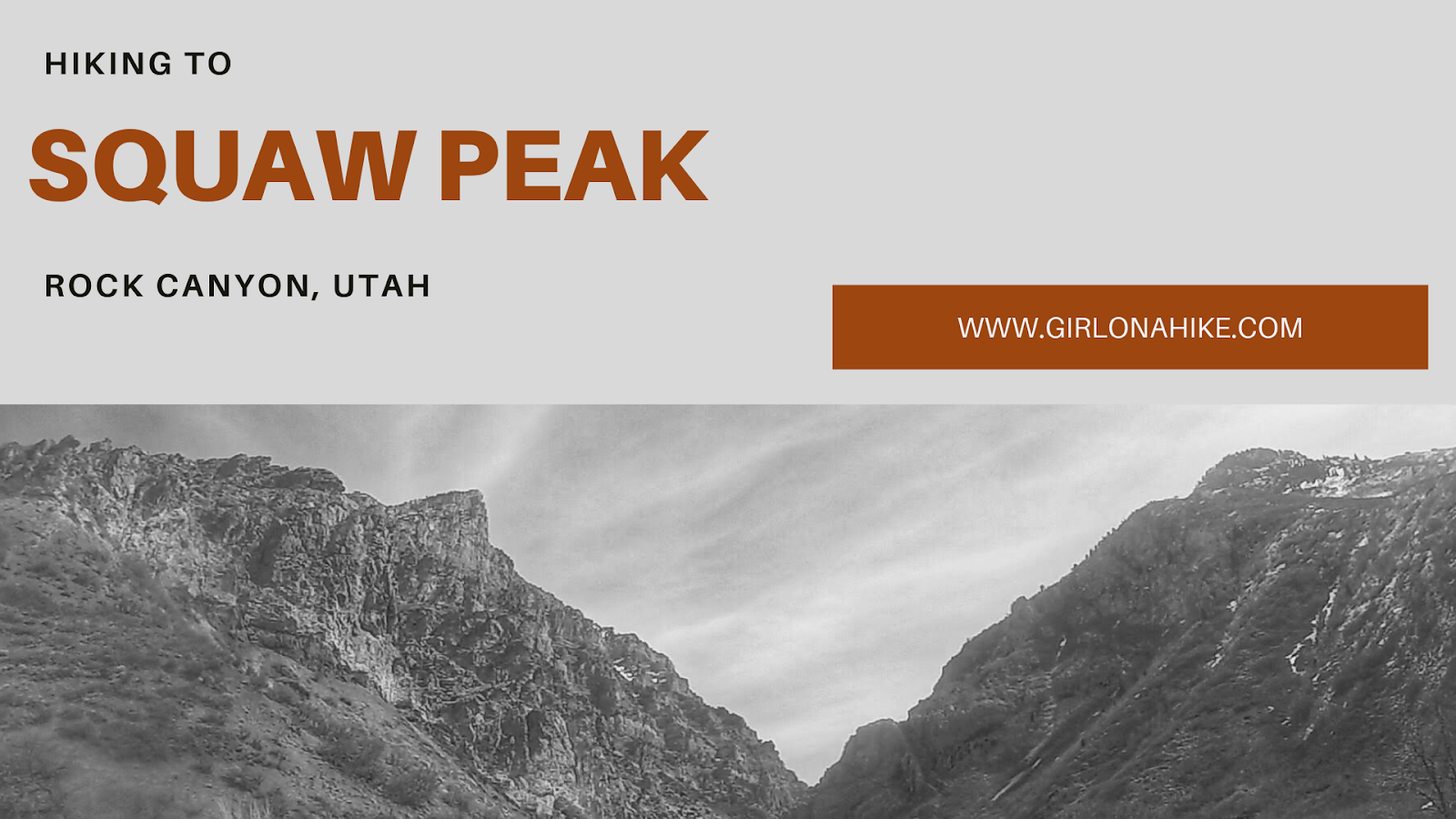 Hiking to Squaw Peak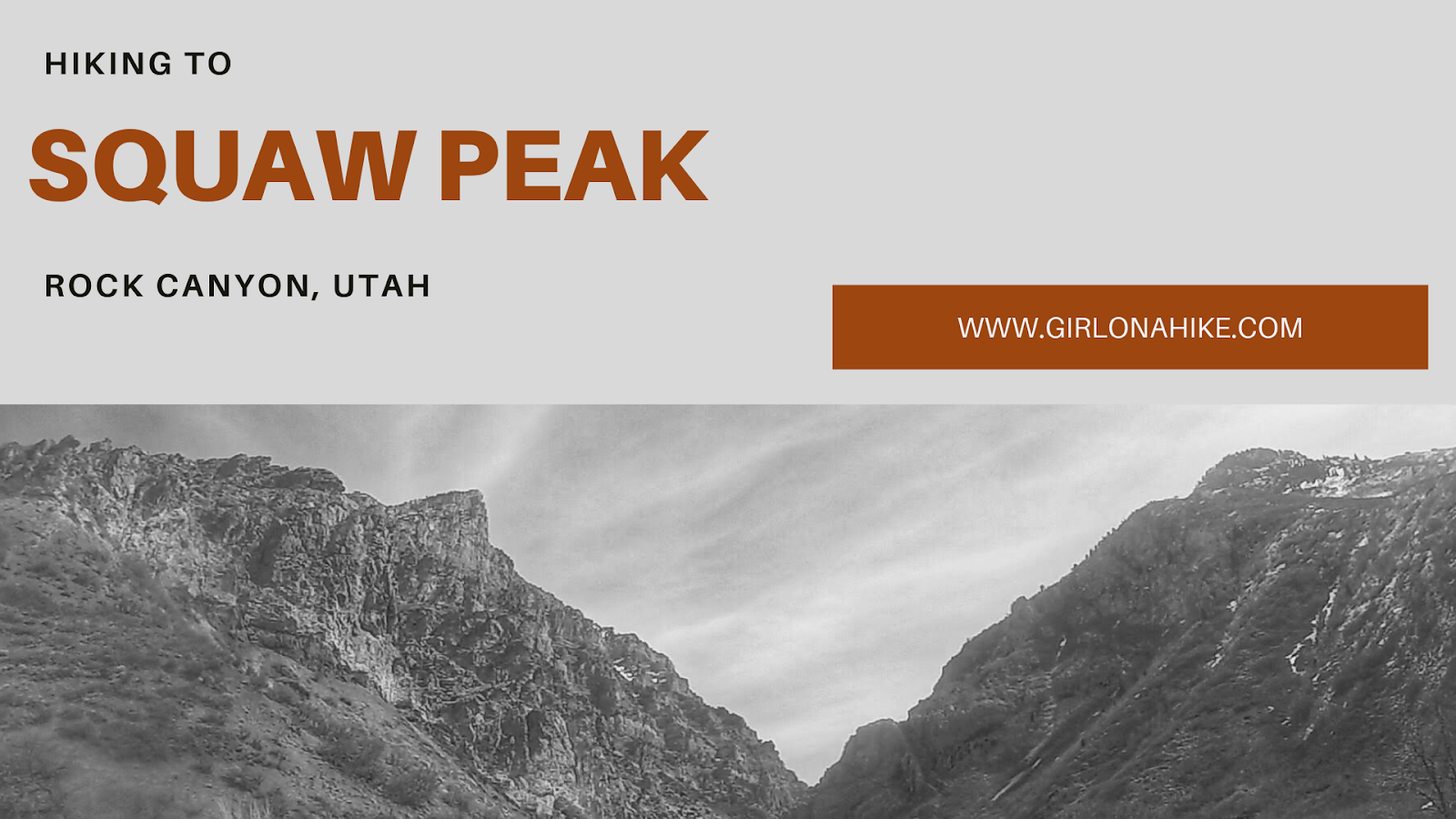 Squaw Peak (7,859 ft) up Rock Canyon is in Provo, Utah overlooking BYU, Utah County, and Utah Lake. Geology is also a focal point of this canyon, hence the name, Rock Canyon. The trail is not for the weak, as it steeply gains close to 3,000 ft in just 3.5 miles. Rock climbing is also popular in the canyon as climbers flock to the limestone and quartzite walls. Hiking and climbing in Rock Canyon and up to Squaw Peak area accessible year-round.
About
In early spring time, such as when we went in Mid-March, the trail was half mud, half snow, and microspikes were still needed half way up the trail. Be sure to bring plenty of water, since this workout will make you sweat even when it's cooler out. Because the sun is getting closer to earth, I have also started to carry sunblock. Although there was snow, I was hiking in a tank top due to the steep climb, 50-60F temperatures, and reflection of the sun on the snow. Dogs love the trail, and there is was a small creek still flowing just before the main trail split. Be sure to carry enough water for your dog, if they come along.
This hike is best done during the week or on a Sunday when there will be less people.
Directions
 From SLC, head south on I-15, and take exit 269 for University Parkway. Turn left on 900 E, then right on Temple View Drive. Turn right again on  E 2300 N, and drive straight into the parking lot. The parking lot can hold about 40 cars, and there are restrooms. No fees.
Trail Info
Distance: 7 miles RT
Elevation Gain: 2,700 ft
Time: 3-6 hours
Dog friendly? Yes, off leash
Kid friendly? No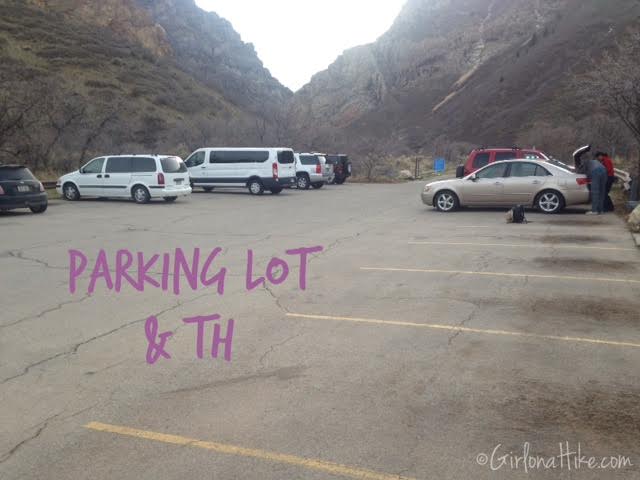 Start by walking up the paved road from the parking lot.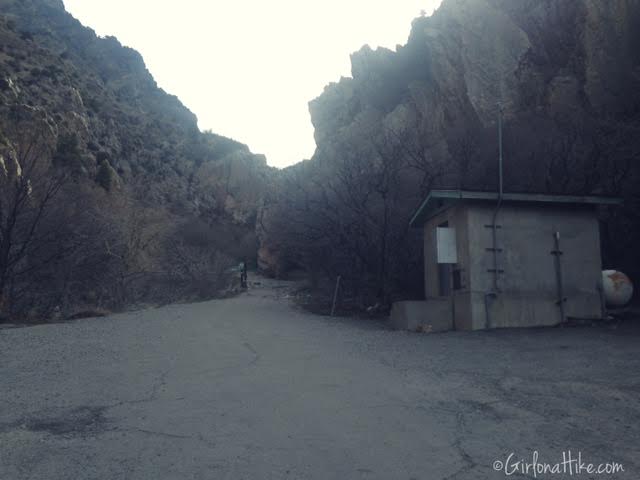 Walk past this small building and then past a neon green, metal gate. If the olden days you could drive up pretty far, but they have since closed it off.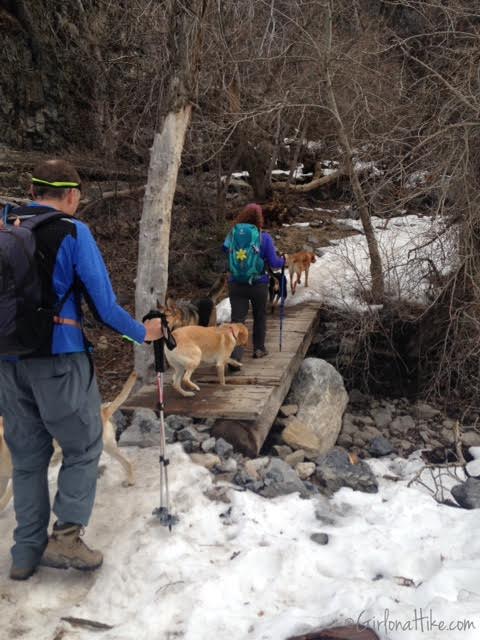 You will cross a total of 5 bridges before taking the trail split.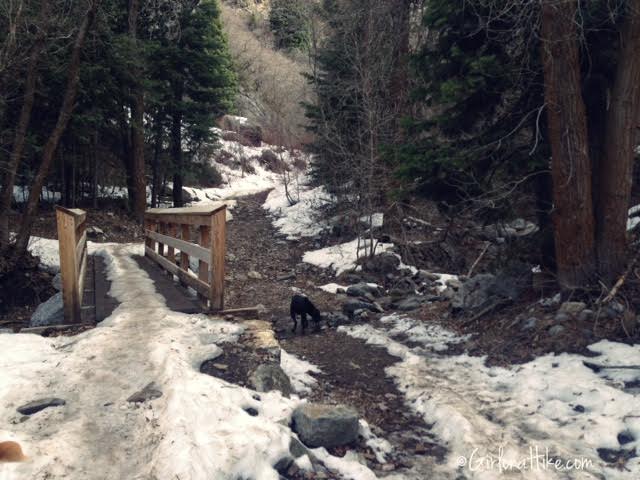 The last bridge was where there was a stream flowing for the dogs to drink from. You can see that the trail was still partially covered with snow. We needed to take our microspikes on and off a few times.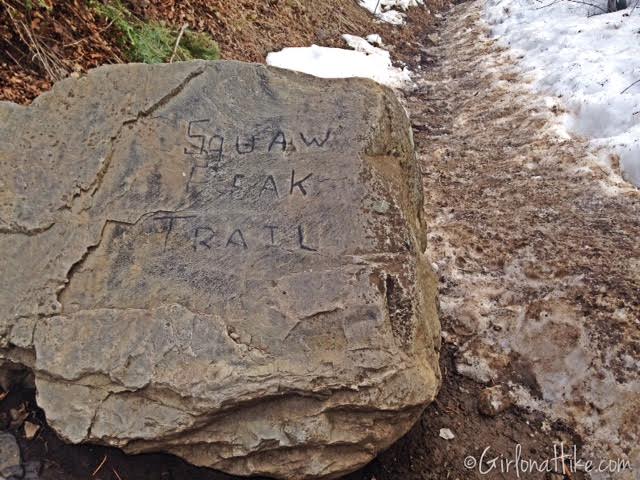 At the brown trail marker "060" and exactly at 1.5 miles, you will turn left at the split, and just after see the famous Squaw Peak Rock.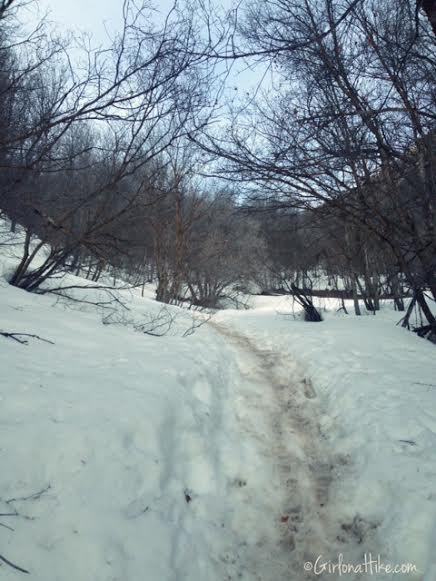 This is where the trail gets really steep, just after the split. We also needed our microspikes back on, as the rest of the trail was slushy, corn snow.

 At the first meadow! From here the trail evens out for about 3/4 mile, which gives your legs a rest.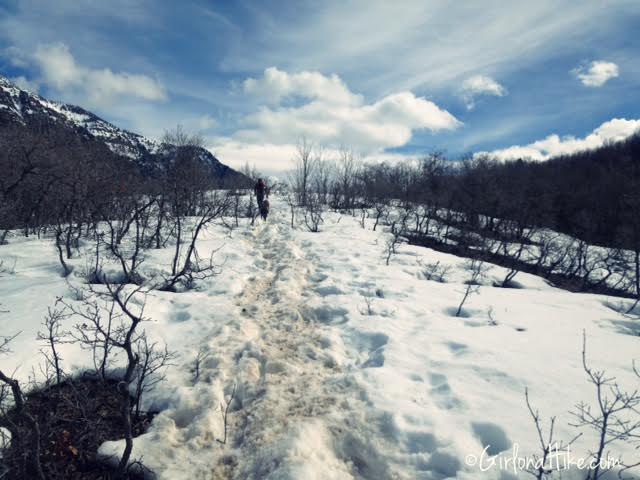 At this point, you'll now be hiking though really low brush, with little shade.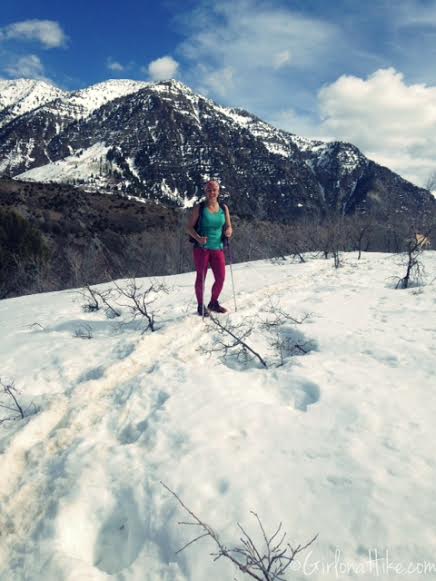 Buffalo Peak behind me. You can't see it in this photo, but Timpanogos is to my right (North).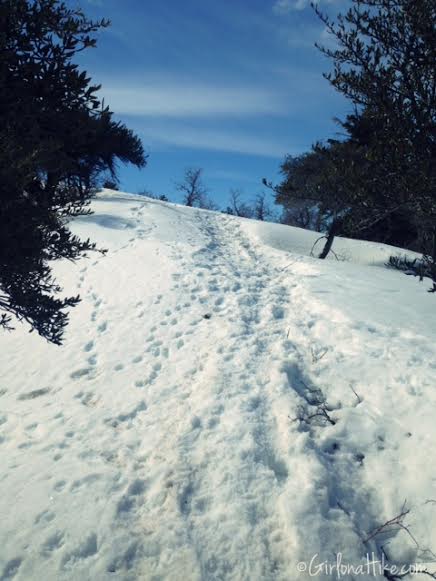 The last little bit of a steep climb. Because of how steep this hike is in sections, hiking poles are very helpful, especially with those prone to knee and hip issues.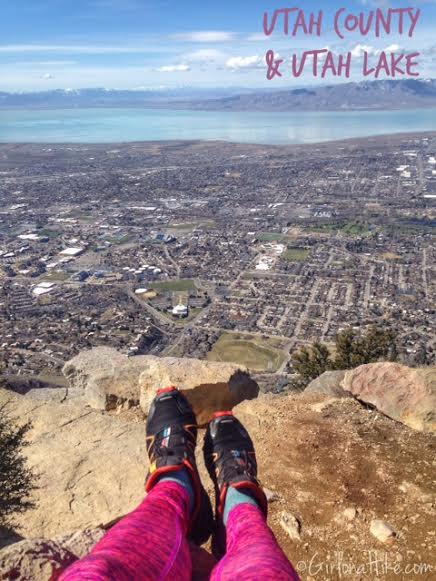 On the summit! Looking down on BYU and Provo.

 Panorama of Utah Lake & Utah County.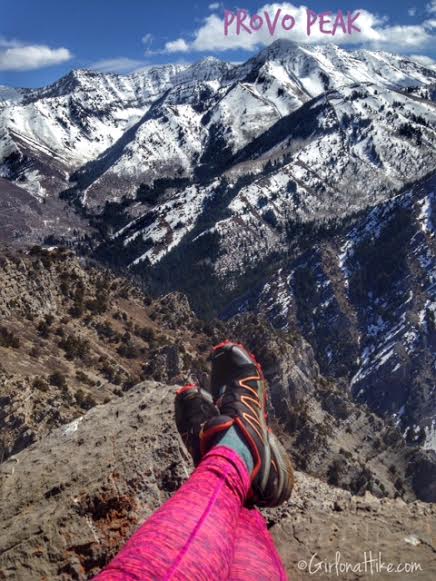 Looking the other direction (East), with a beautiful sight of Provo Peak.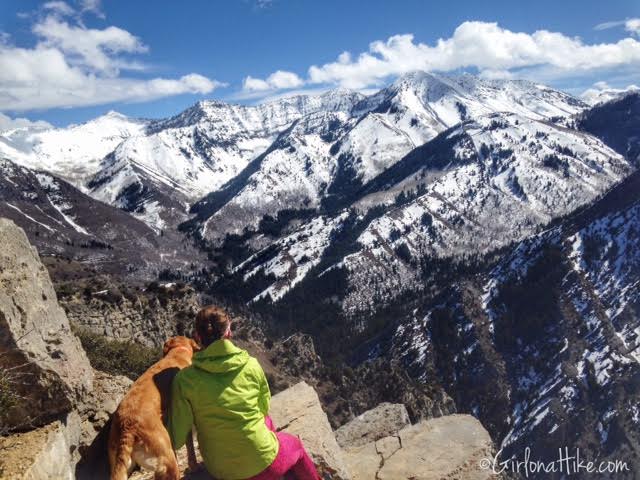 Another beautiful shot of me and Charlie with Provo Peak and Rock Canyon. Once we got to the peak and cooled off, I put all 3 of my layers back on to keep warm. Charlie also tried to snuggle up to me to keep me warm. What a good boy!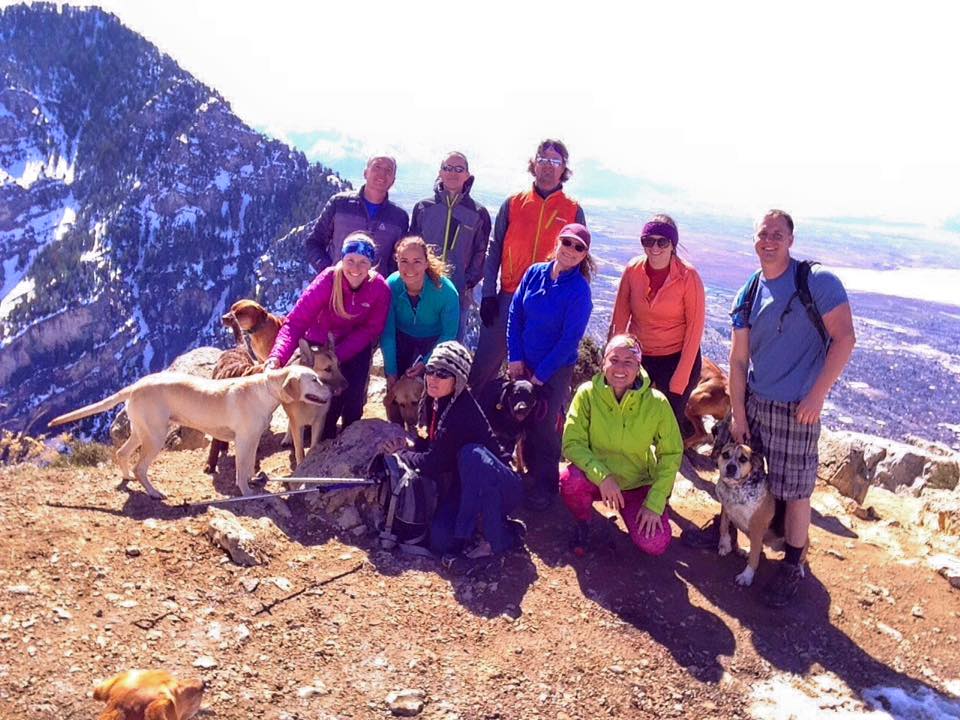 Our awesome group of hikers and dogs.
March 2019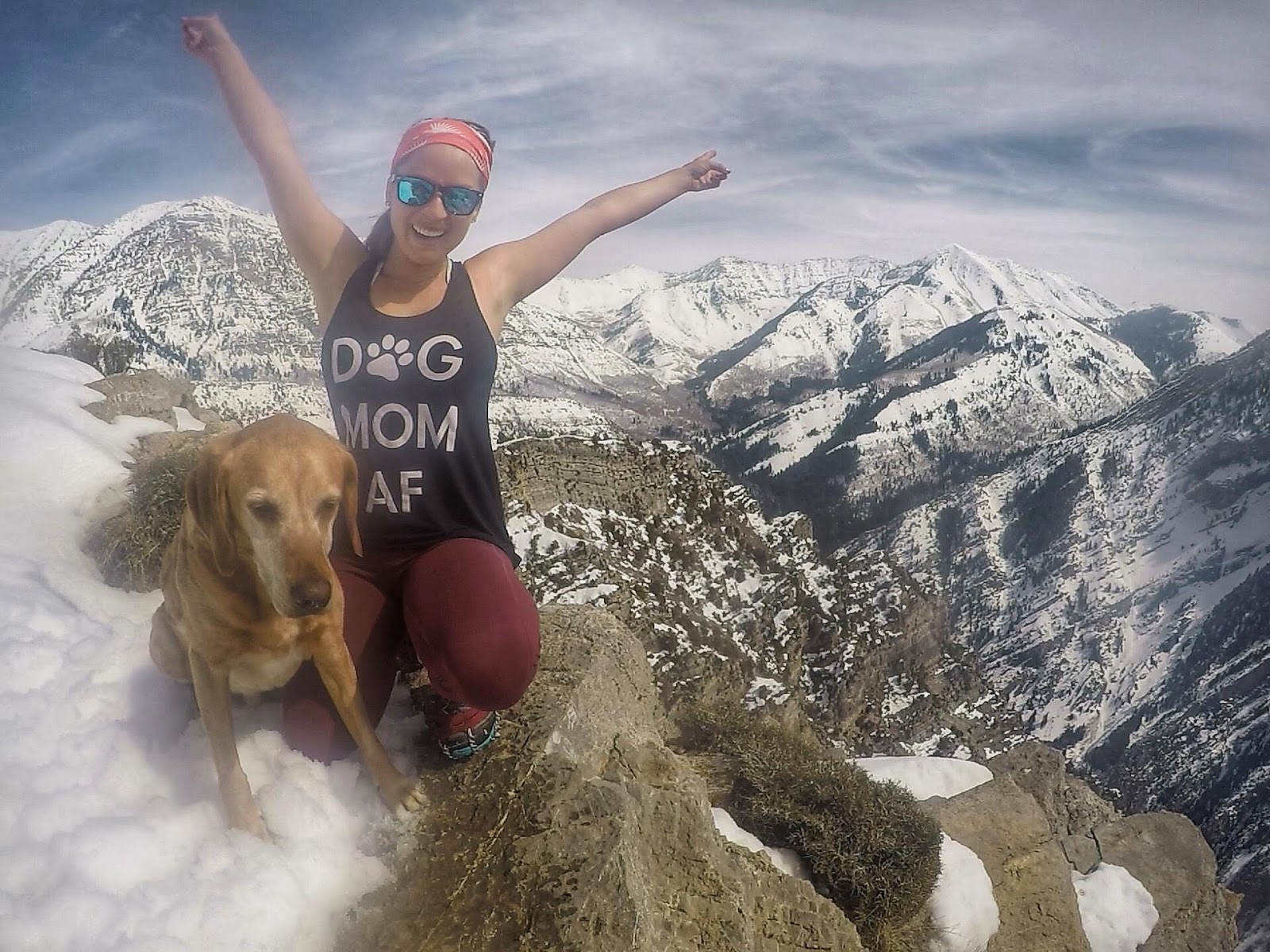 This time we made it up to the summit in 1 hour 54 minutes!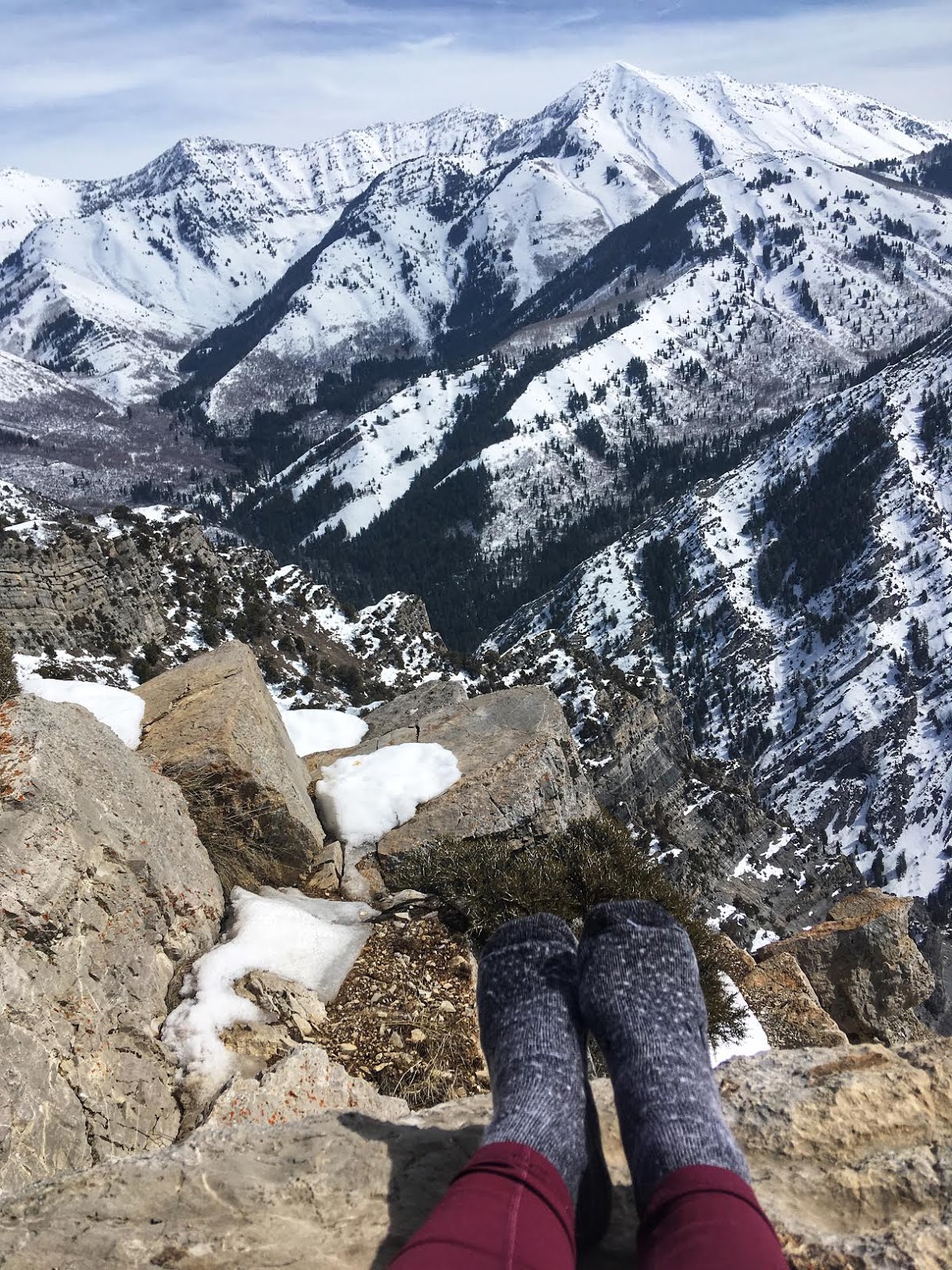 Way more snow compared to March 2015.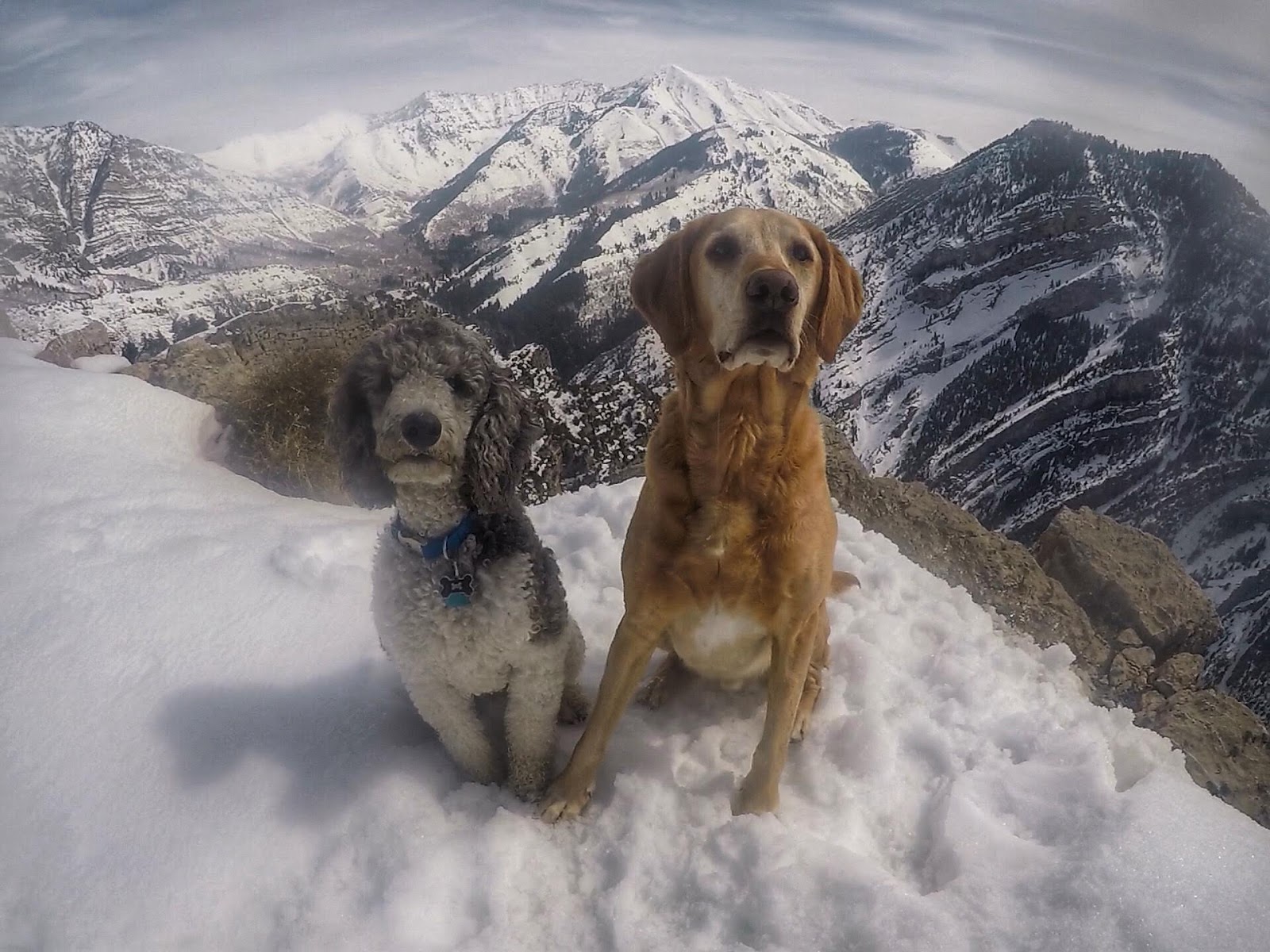 What good boys!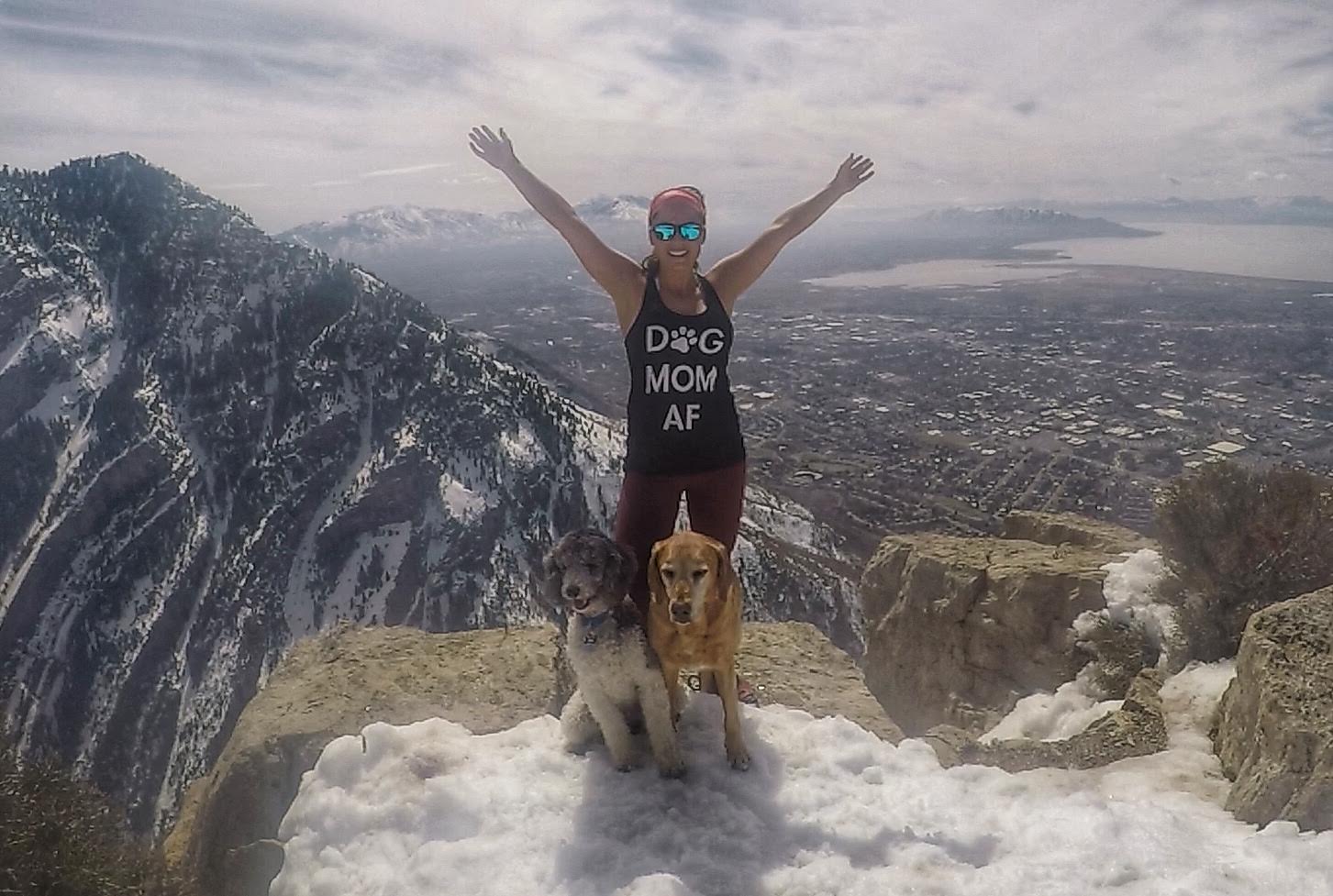 Dog Mom AF is right!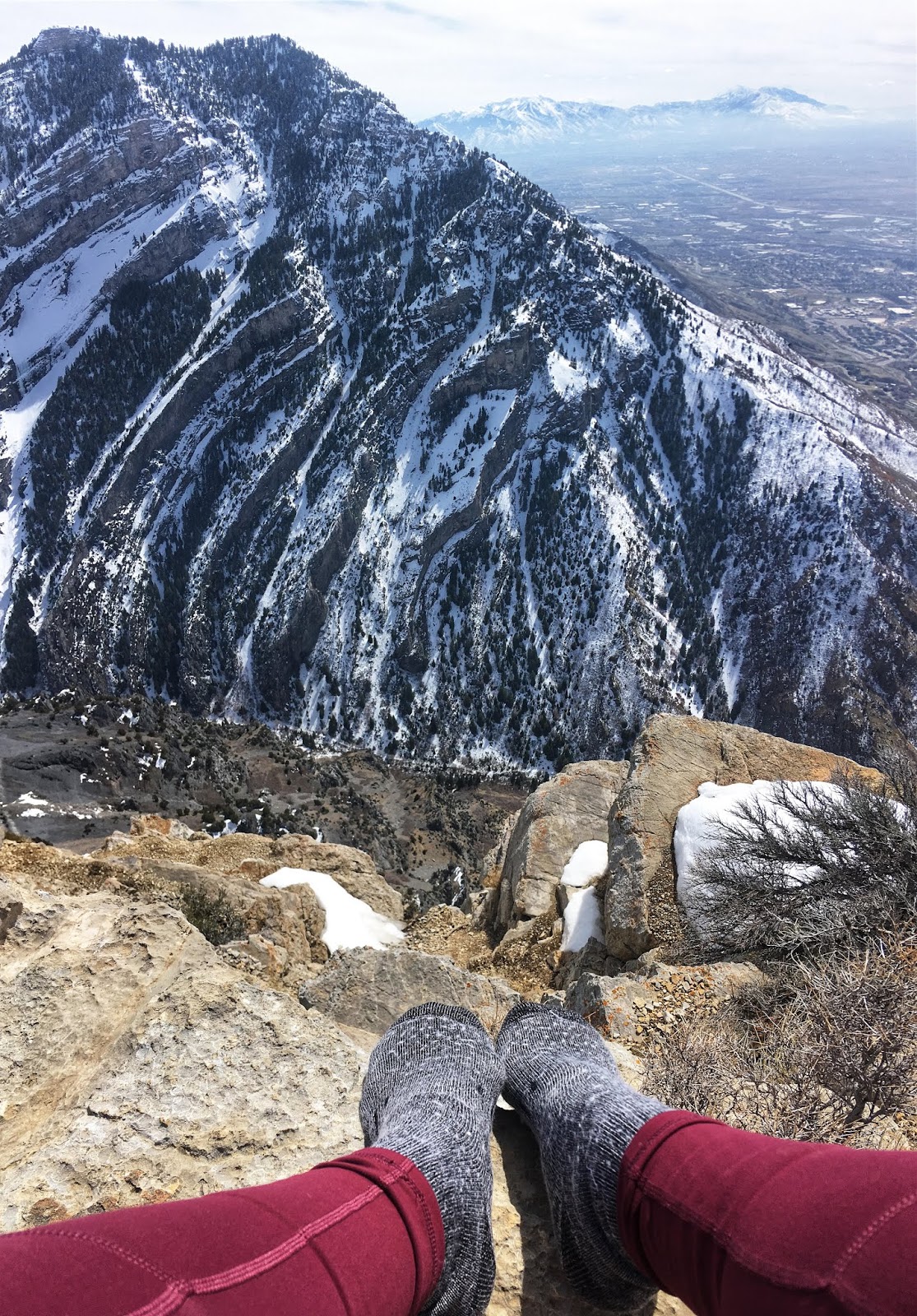 I like taking my shoes off on summits to let my feet air out to prevent blisters from sweating. I love staring at this carved rock too!
Check out my video!
Trail Map
My track via Gaia GPS – the best tracking app! Get your app here for a discount.
Recommended Gear
Nearby Hike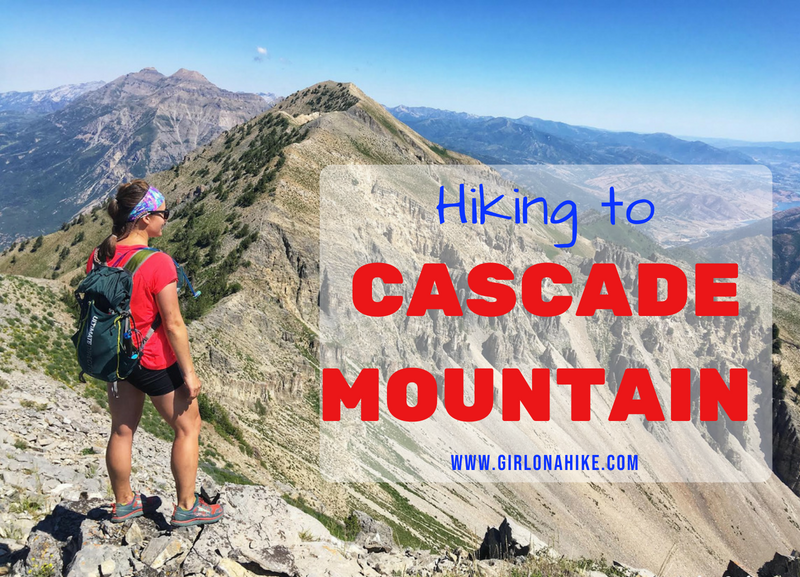 Save me on Pinterest!