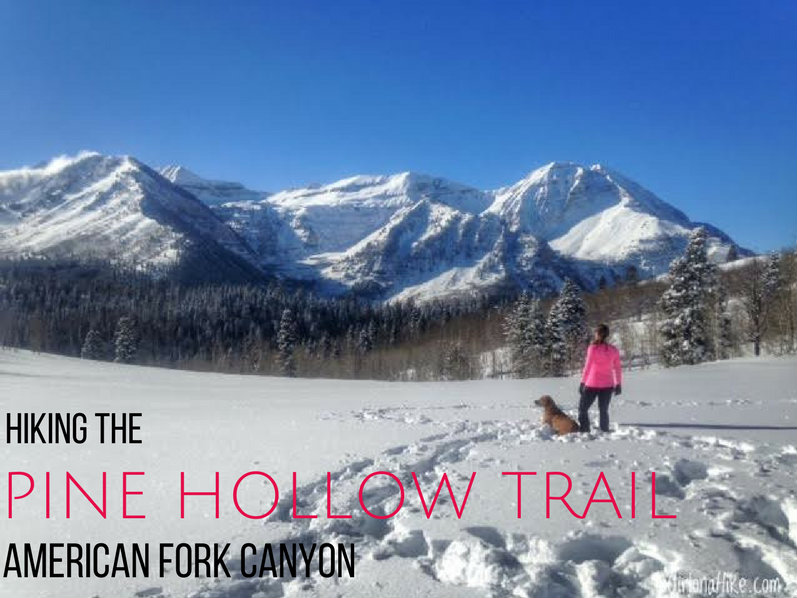 Hiking the Pine Hollow Trail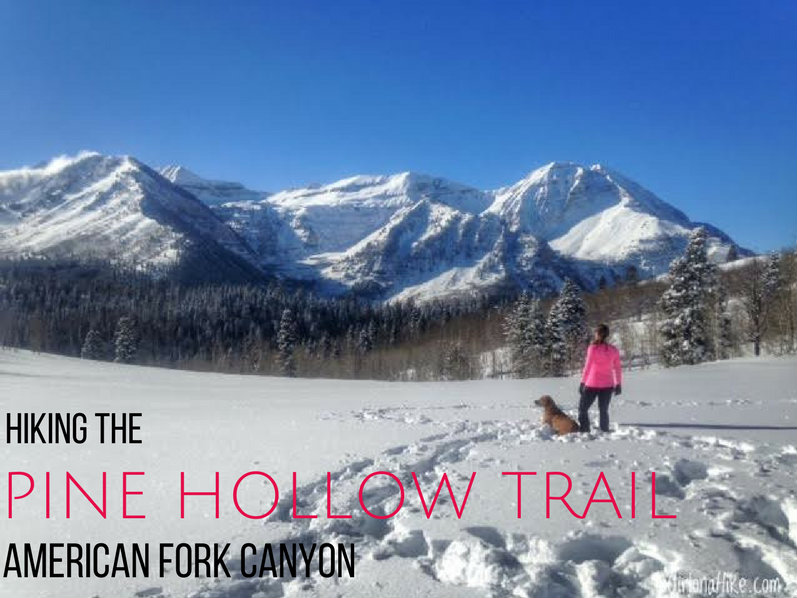 Hiking the Pine Hollow Trail in American Fork Canyon is a great hike year-round for the whole family. Plus, you can bring your dog along! AF Canyon is home to several scenic trails, including the famous Timpoonekee Trail, Stewart Falls, and First Falls, but one of the lesser known trails is Pine Hollow. In Winter this trail offers beautiful snowy views of the nearby Mt. Timpanogos to the Southwest, and a view of Heber, Utah to the East. In Summer, Pine Hollow offers a well-shaded path for those needing some cool relief, and in Fall the mix of reds, oranges, and yellows offer amazing photography. To reach the Pine Hollow Overlook in summer, use this trail guide.
Directions
 From I-15, take exit 284 heading east towards American Fork (AF) Canyon and Timpanogos Cave. The Pine Hollow TH is on the Alpine Loop Road, just after the 2nd hairpin turn. The parking lot is huge and has one restroom. In Winter, the winter gate closes right at the parking lot, so it is accessible year-round. Here is a driving map.
Trail Info
Distance: 5 miles RT
Elevation Gain: 1,352 ft
Time: 3-4 hours
Dog friendly? Yes, off leash
Kid friendly? Yes
Fees: $6 for a 3 day pass to enter AF Canyon. FREE if you have an annual National Park Pass. Click here for more details on fees.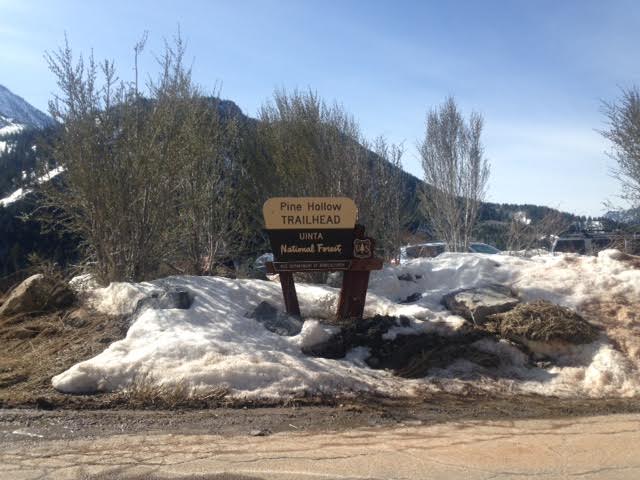 Official TH sign.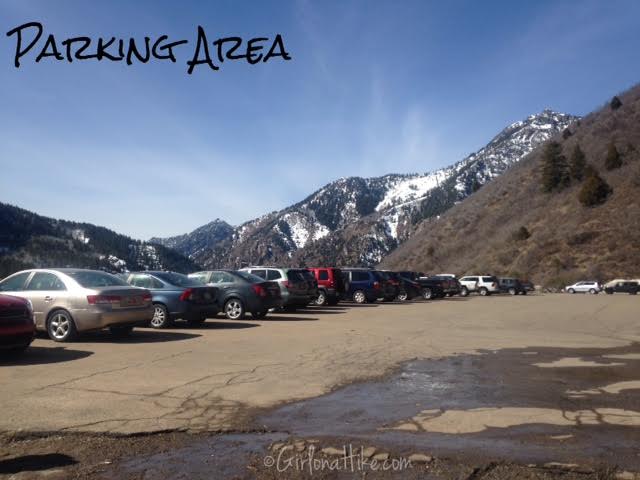 The parking area can hold about 50 cars, and there is one restroom. There is no trashcan, so carry out whatever you bring in.  Leave no Trace rules apply.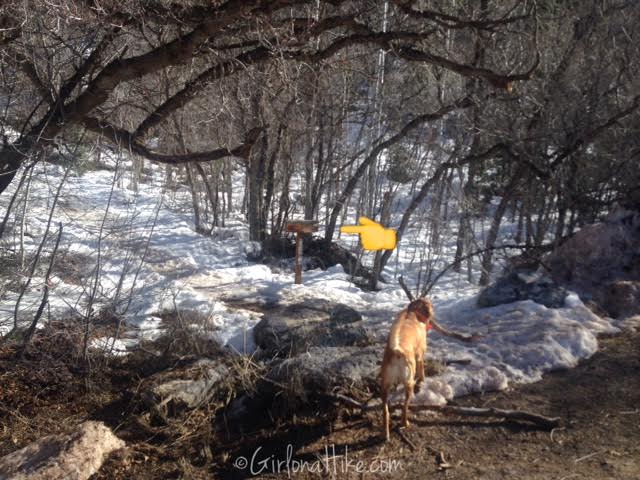 The Pine Hollow Trail starts across the road from the parking lot. The sign is a little hard to see when you start walking, so I've pointed it out for you. The trails starts before the winter gate, so don't pass it.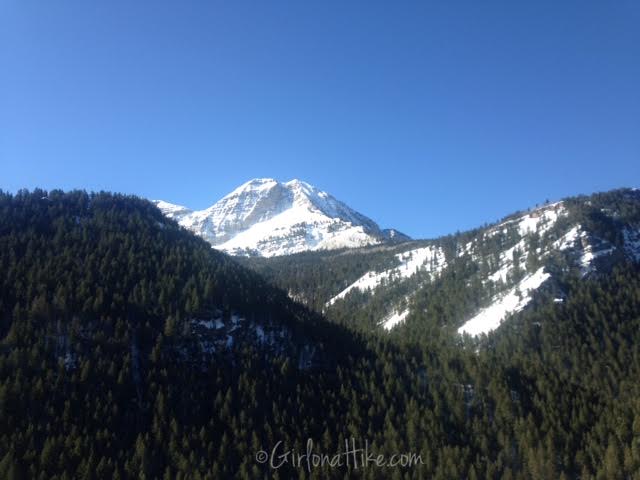 Starting out you'll get a fantastic view of the north summit of Mt. Timpanogos.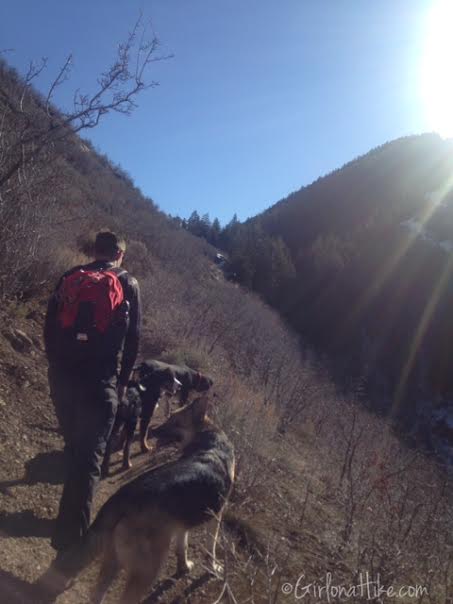 Working our way up the side of the mountain. This part in early Spring is usually a mix of mud and snow.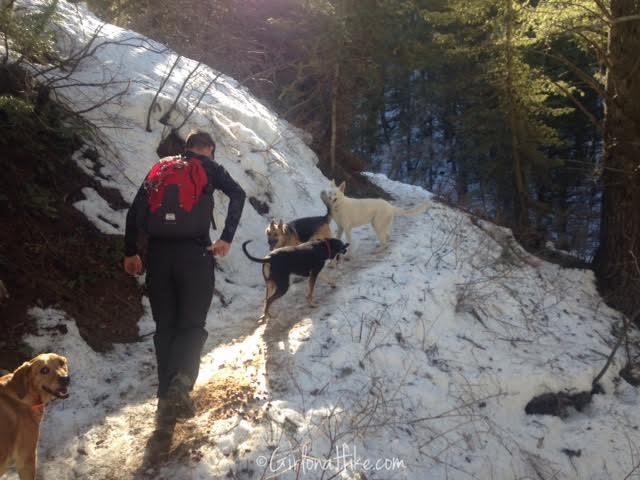 After about 15 minutes of hiking you will be in the shaded section of the hike. Even in Spring the trail can be iced over, so microspikes are recommended. There are two streams that flow year round, which is nice for the dogs to drink from.

 Welcome to the first meadow! By this point we hiked 1.3 miles.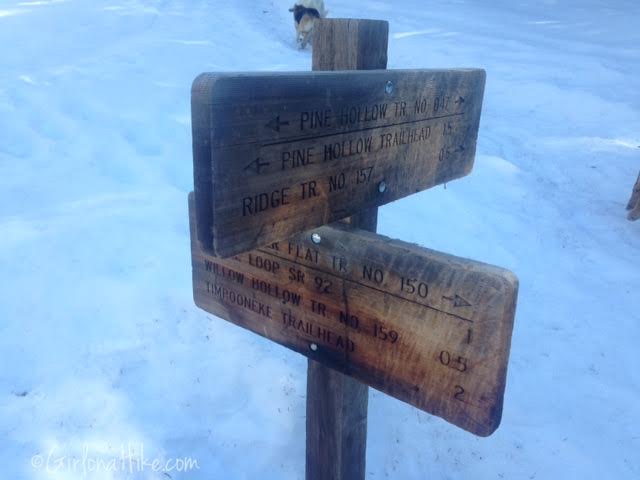 At the first "T" sign, in the first meadow, turn left.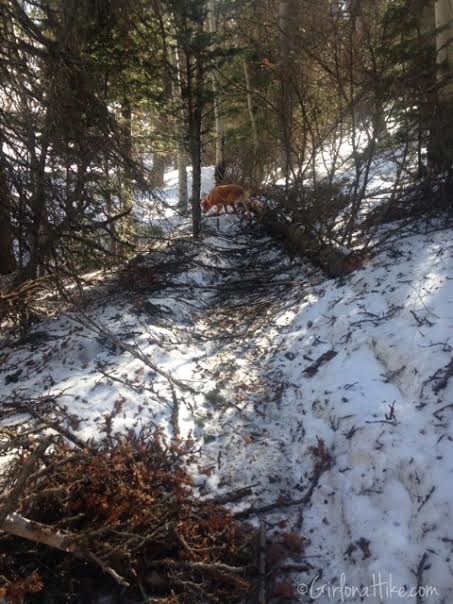 The next part of the trail had several downed trees. There must have been some crazy weather and strong winds going on here over Winter.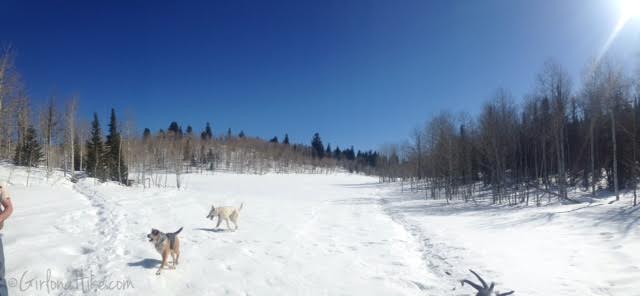 At the 2nd meadow, veer left again. Be sure to bring sunblock up here even in Spring. The reflection of the snow was very strong, and that night my face was pretty sunburned!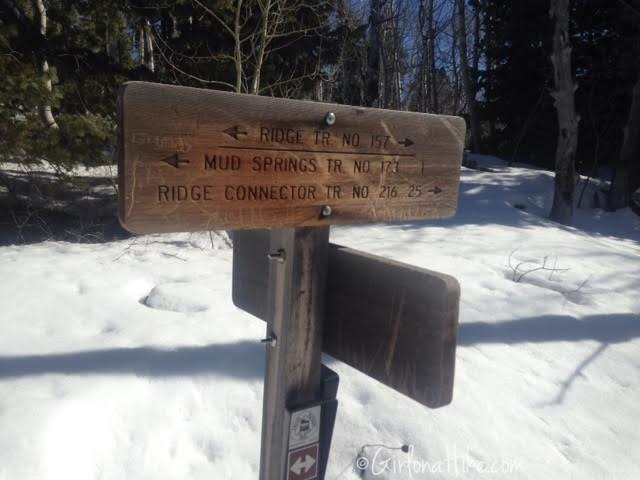 After cutting through some Pine trees, turn left for the 3rd time.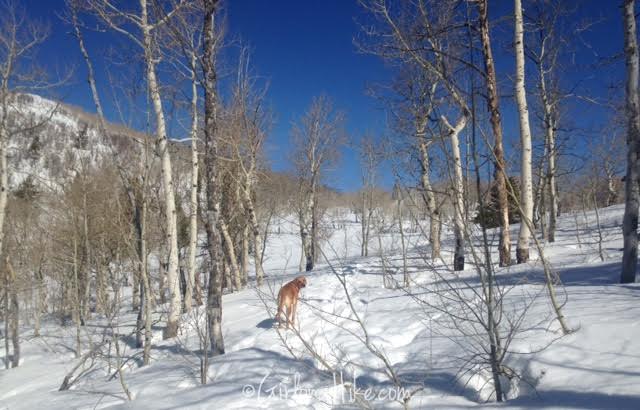 Cut through pine trees once more.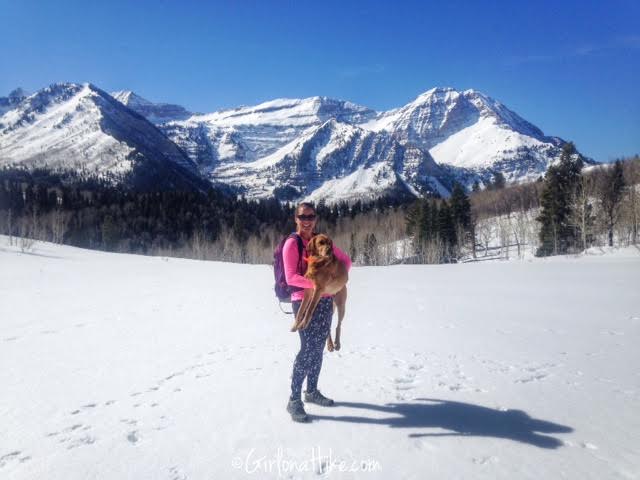 Finally on the ridge! Check out those mountains behind us! Mt. Timpanogos is to the far left. This photo was taken February 2016.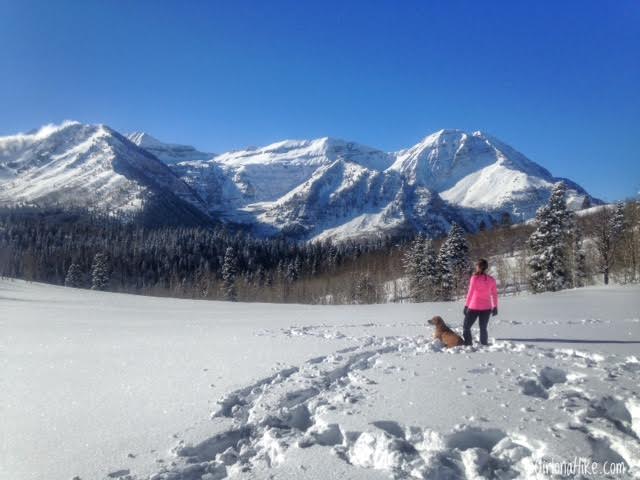 Same spot, January 2017! There was about 3x as much snow compared to 2016! Apparently I wore the same shirt lol!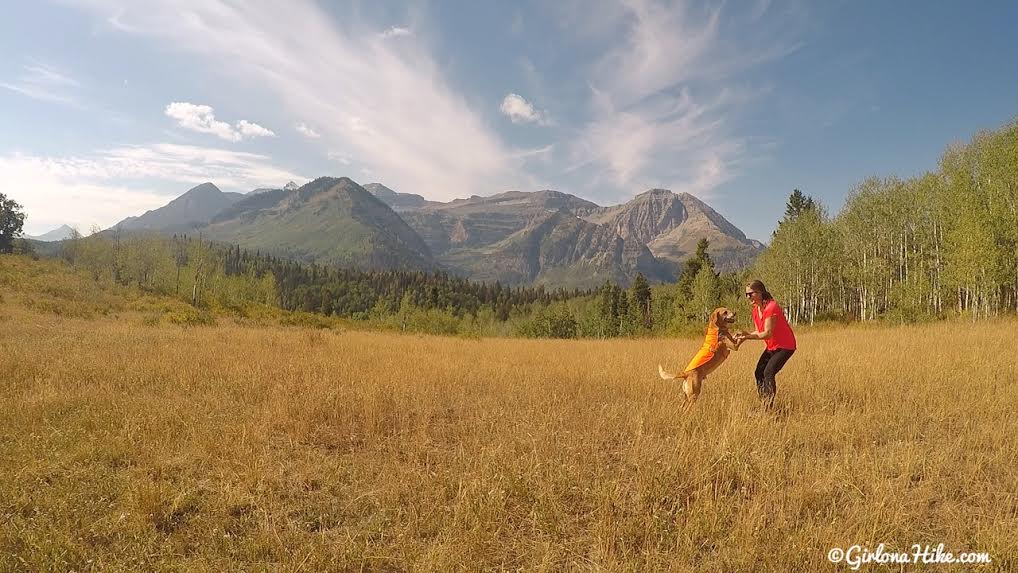 Once again, same spot but September 2017!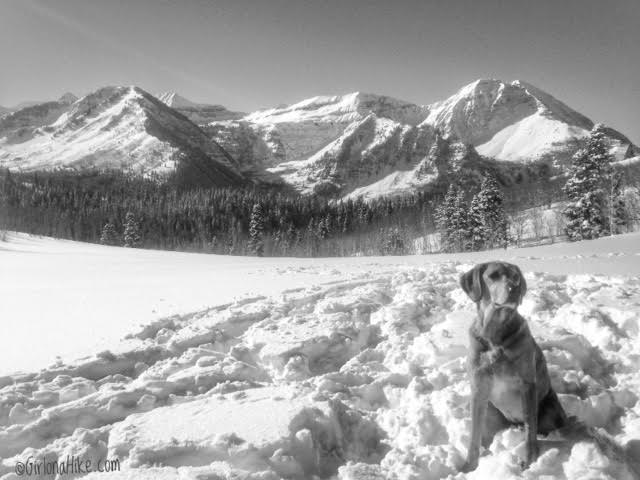 Charlie, 2017.

 What a great day to be outside.
Trail Map

My track via Gaia GPS – the best tracking app! Get your app here for a discount.
Nearby Hike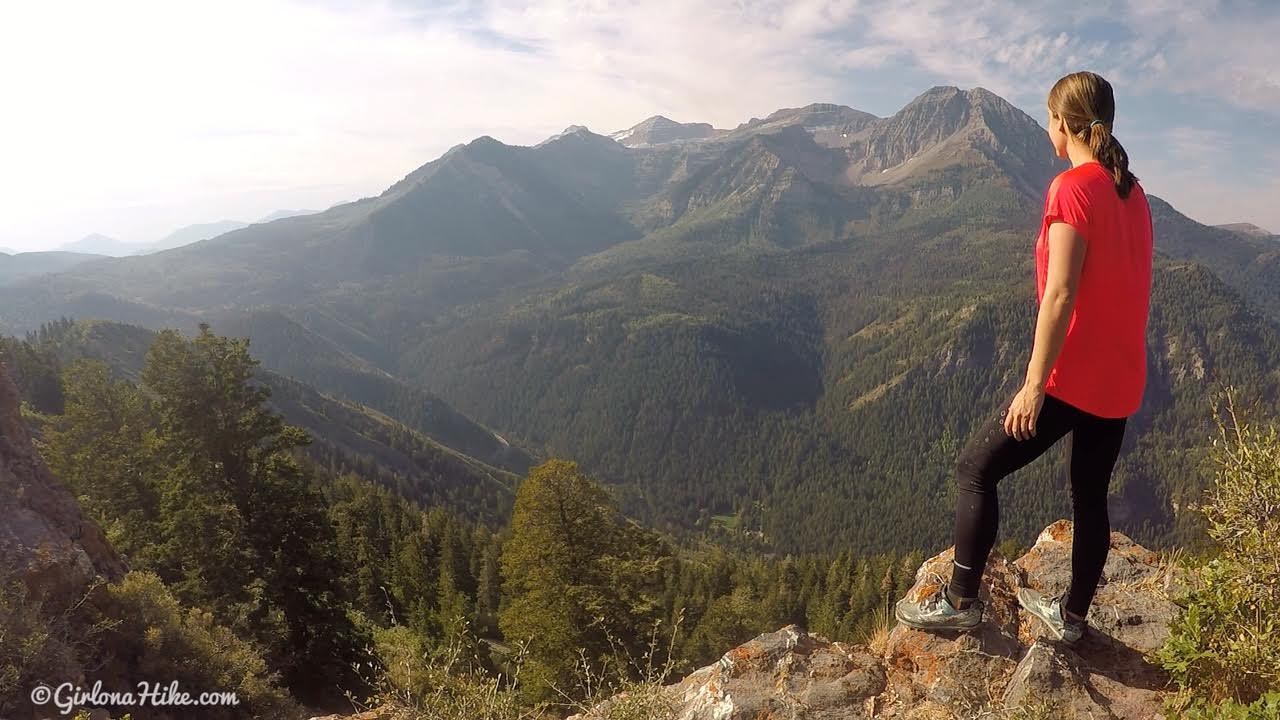 If you have time, continue to the Pine Hollow Overlook!

Save me on Pinterest!