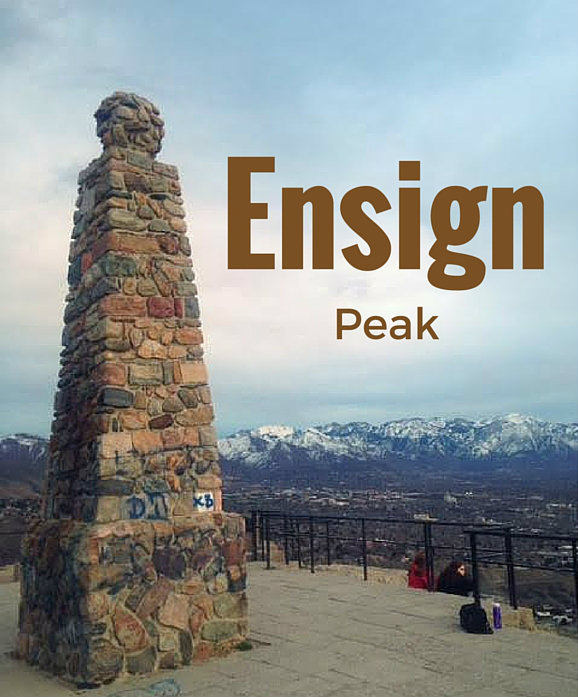 Hiking to Ensign Peak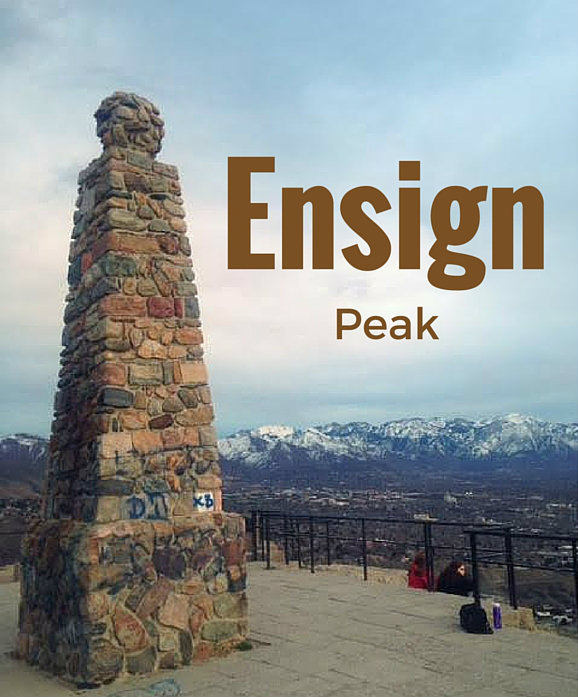 Hiking to Ensign Peak offers unparalleled views of the Great Salt Lake as well as the Wasatch Mountains, and Salt Lake County. If you are looking for the easiest, kid friendly, or a fun date night sunset spot in Salt Lake, this is the trail for you. The city lights at night offer a beautiful panorama of the valley, with minimal effort of hiking to the top. Regardless of age or hiking experience, you will find this short but sweet trail and overlook enjoyable.
About
Legend has it that Brigham Young and his pioneer entourage scrambled to the top of Ensign Peak upon arrive in the SLC valley. They surveyed the mountain peaks to the east the salt lake to the west and decided that they indeed found "the promise land." The monument at the peak is dedicated to them, and is an important landmark for members of the LDS Church.
Directions
 Drive North on State Street. and turn Right on 300 N, which turns into Capital Blvd. Turn left onto Edgecombe Drive. At the first stop sign, continue straight and you will see cars parked along the street and the staircase on the left.
Trail Info
Distance: 1 mile RT
Elevation Gain: 600 ft
Time: 30 minutes – 1 hour, depending on stay at the top
Dog friendly? Yes, on leash
Kid friendly? Yes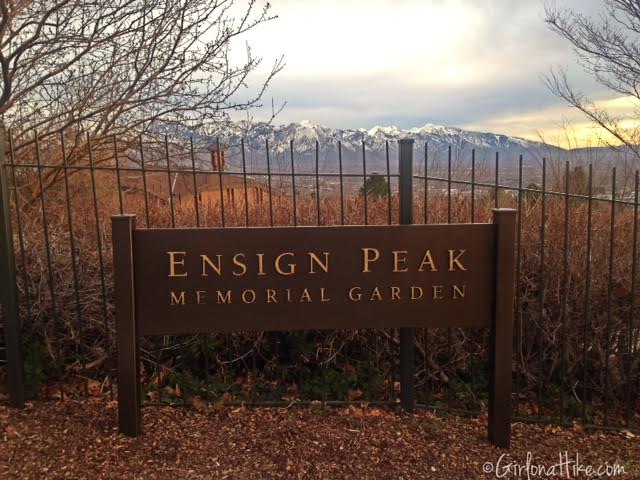 On the right side of the street is the Ensign Peak Memorial Garden, which tells about the significance of the peak and the early pioneers who built up the SLC Valley.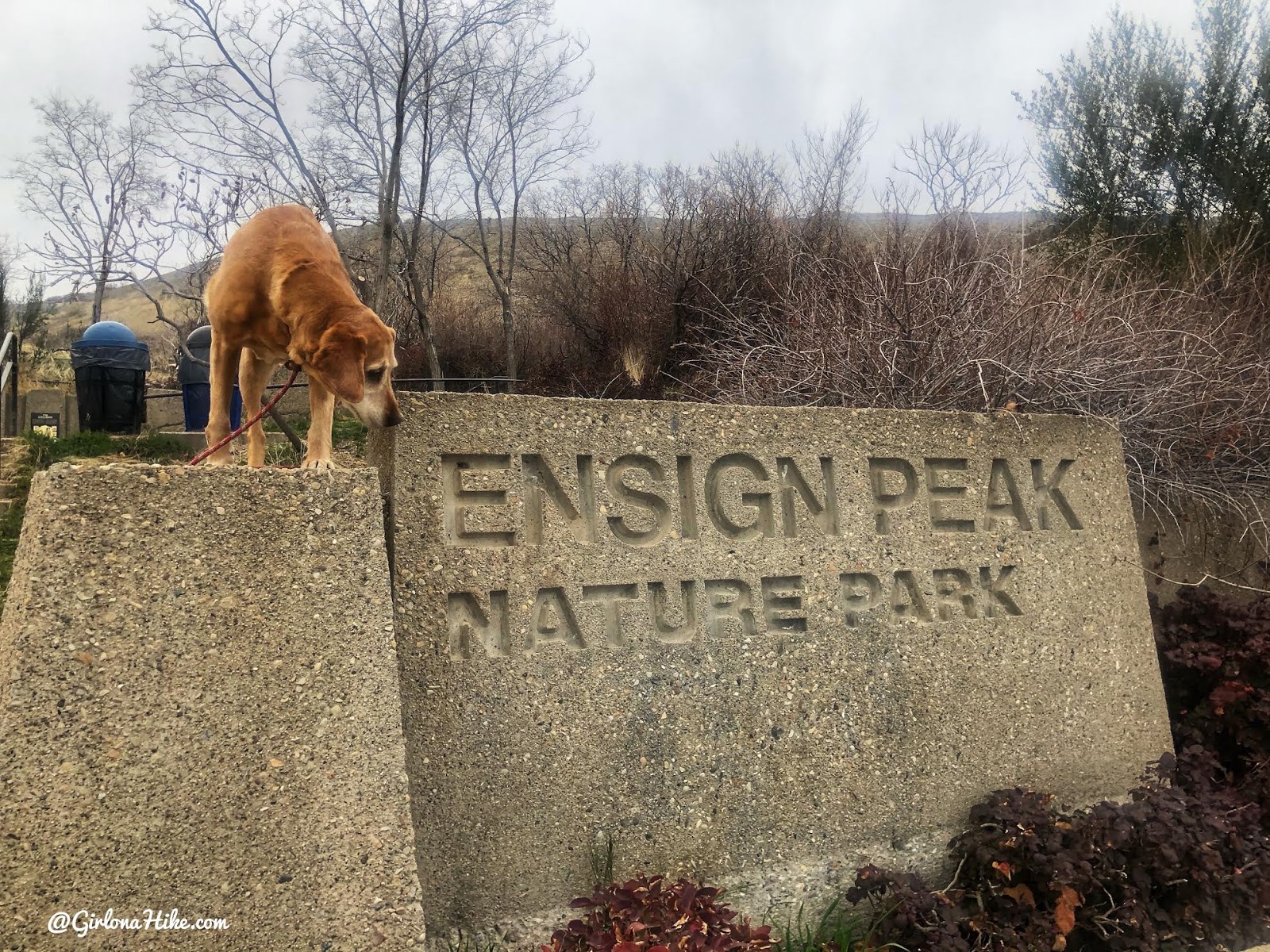 The trail begins up the stairs, and to the right, behind the sign.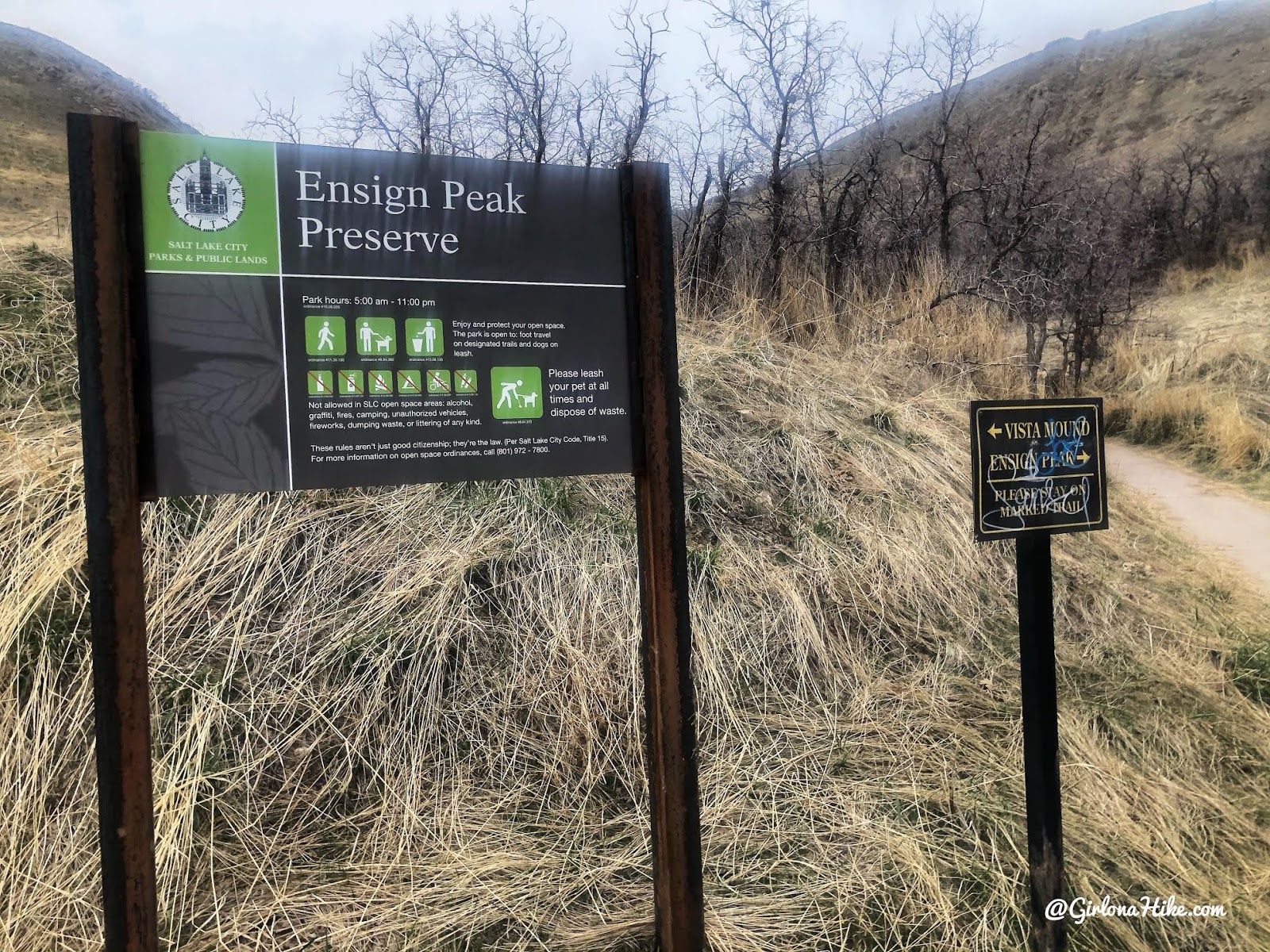 The trail is paved for the first 100 ft, and you'll pass this sign. Stay straight.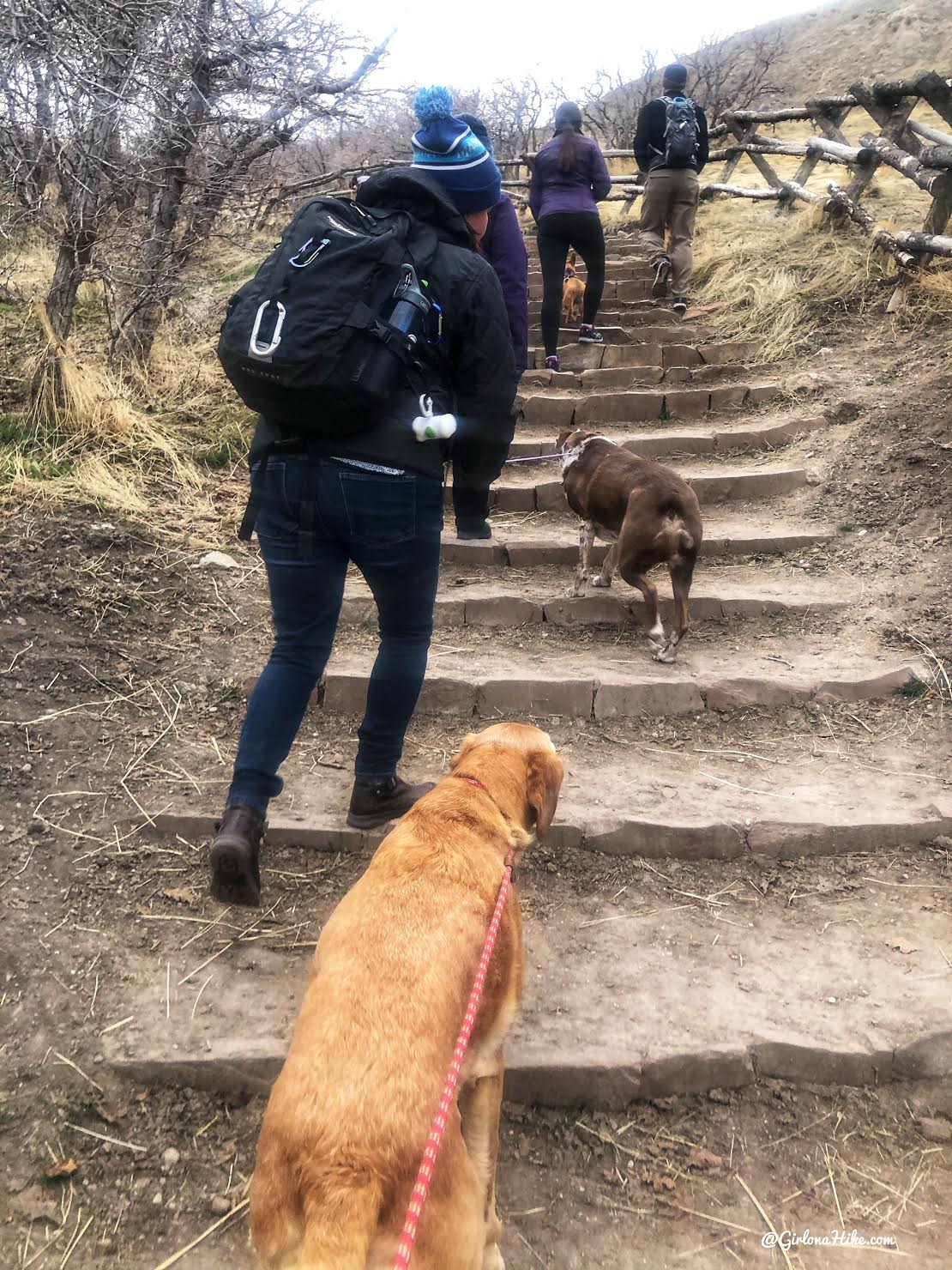 A few stairs.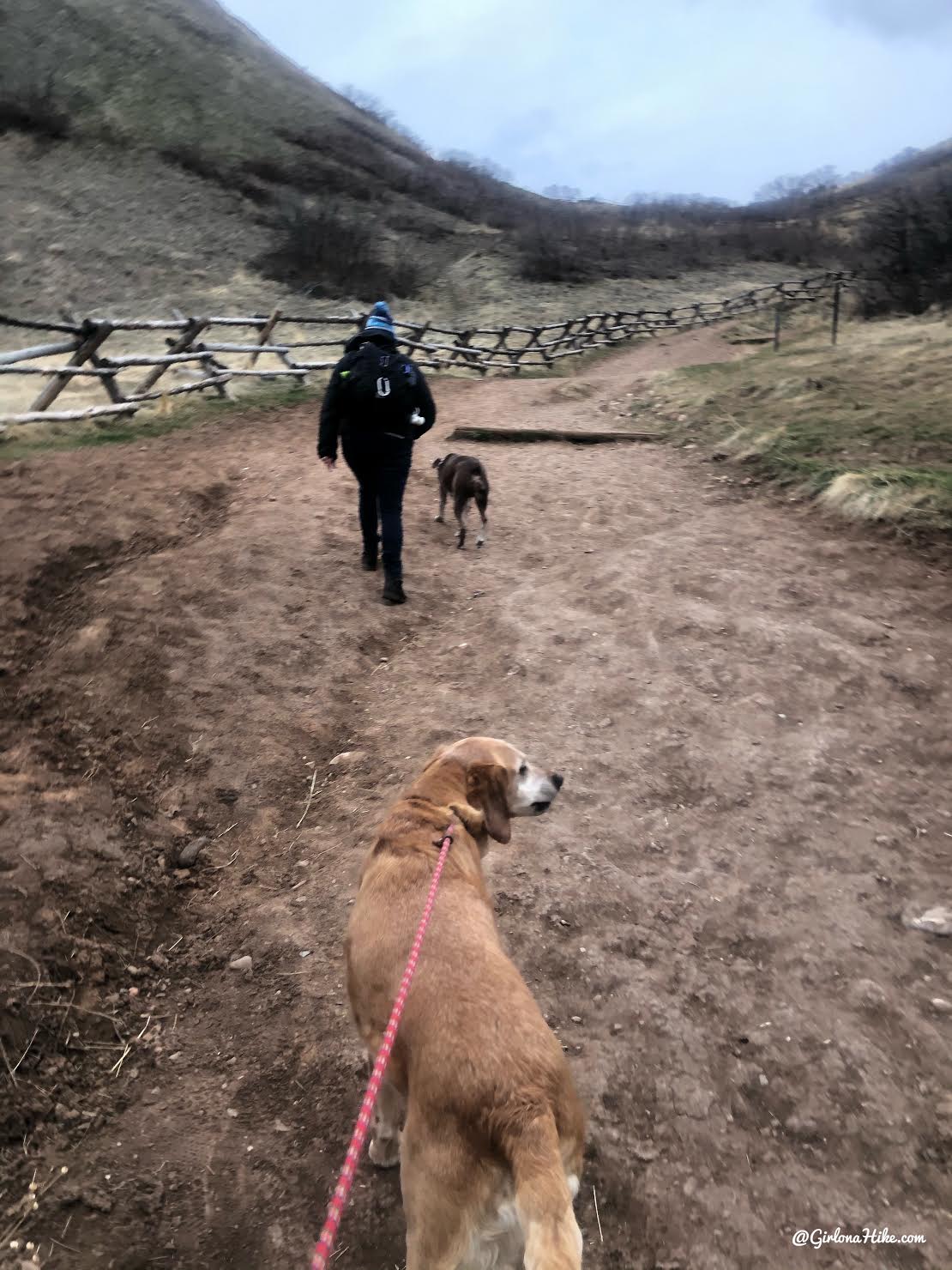 The trail is extremely wide from the heavy use.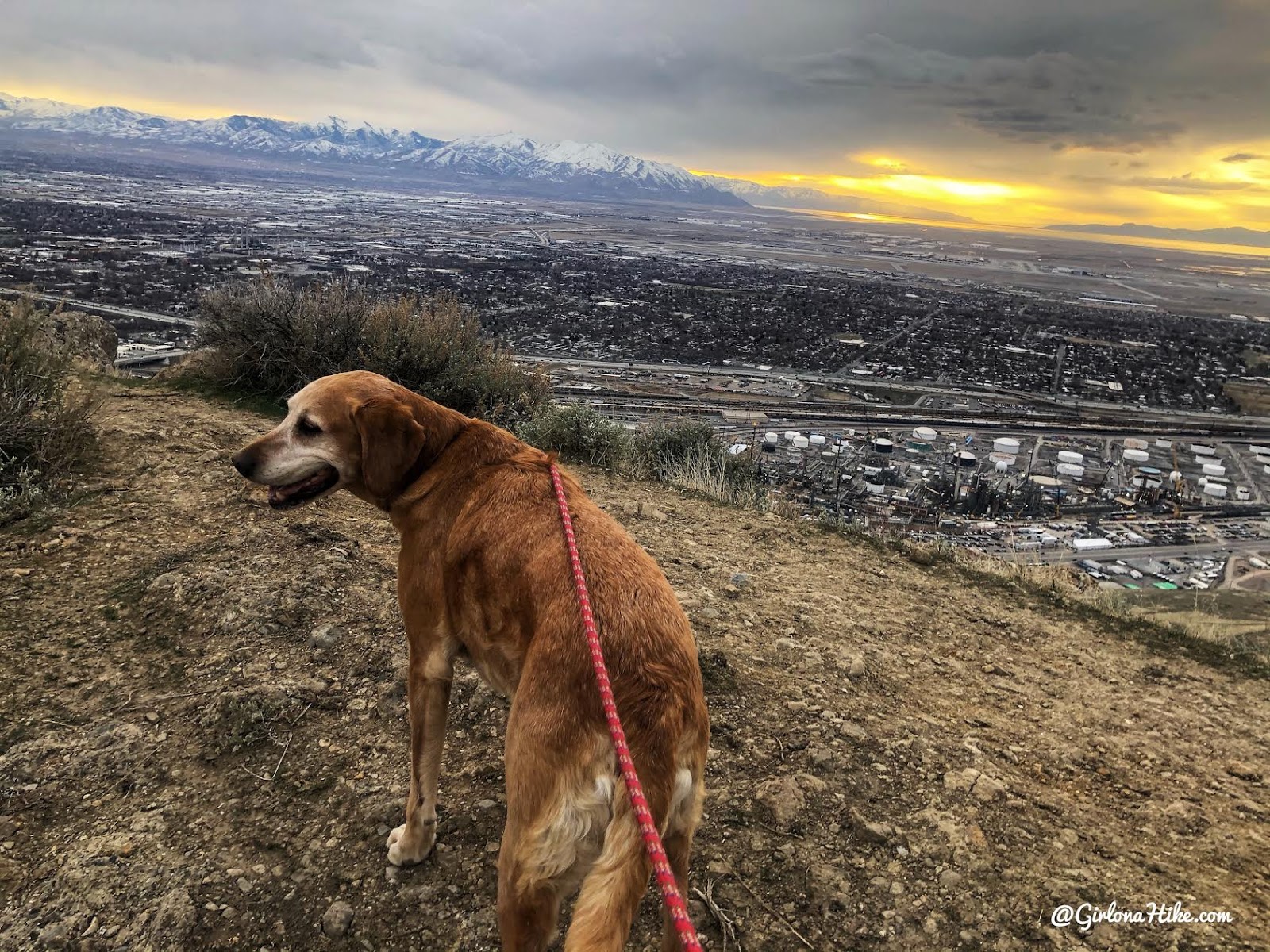 You'll reach a small saddle and will now have the first great views. Stay left.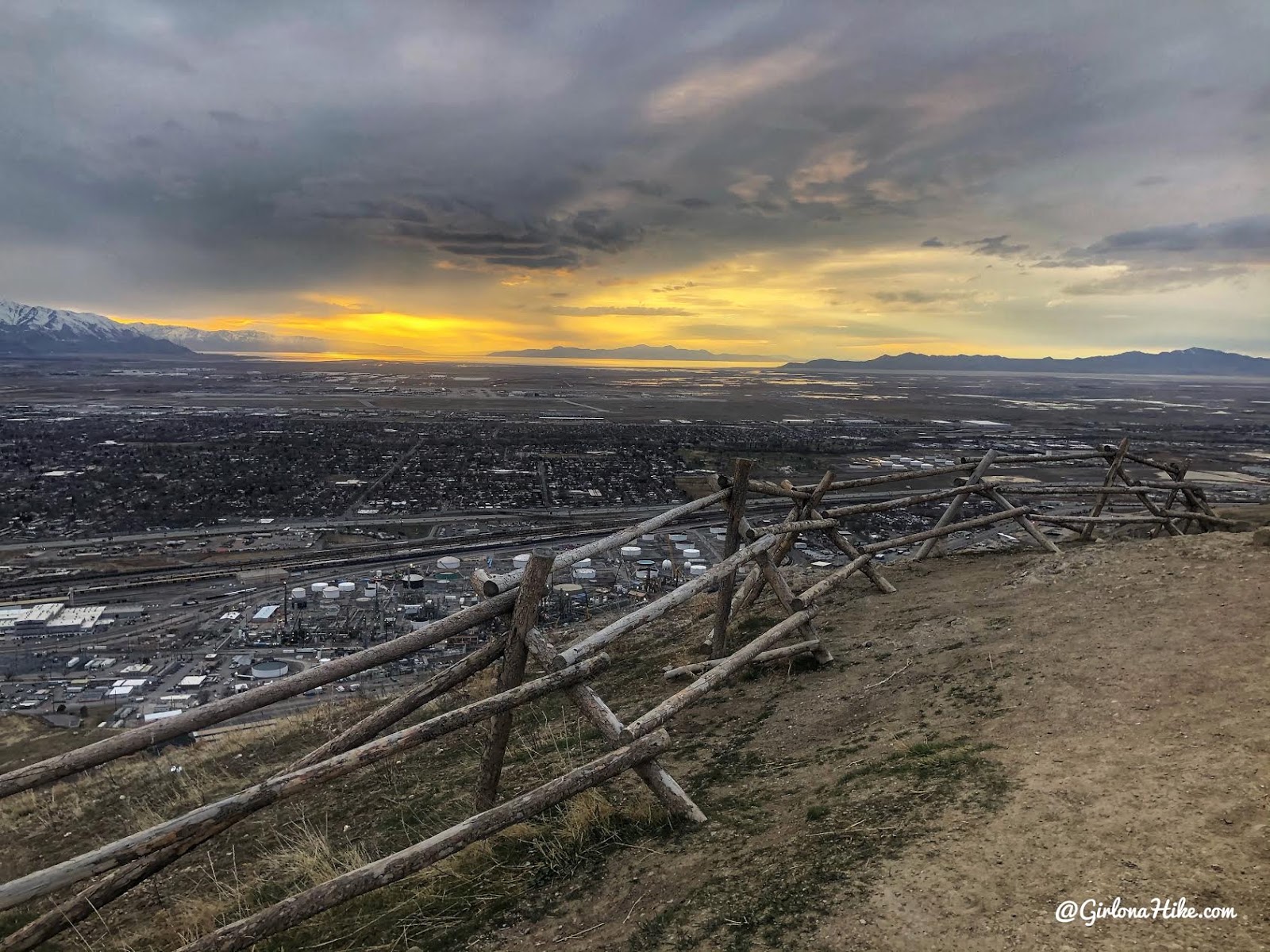 Looking West to the Great Salt Lake!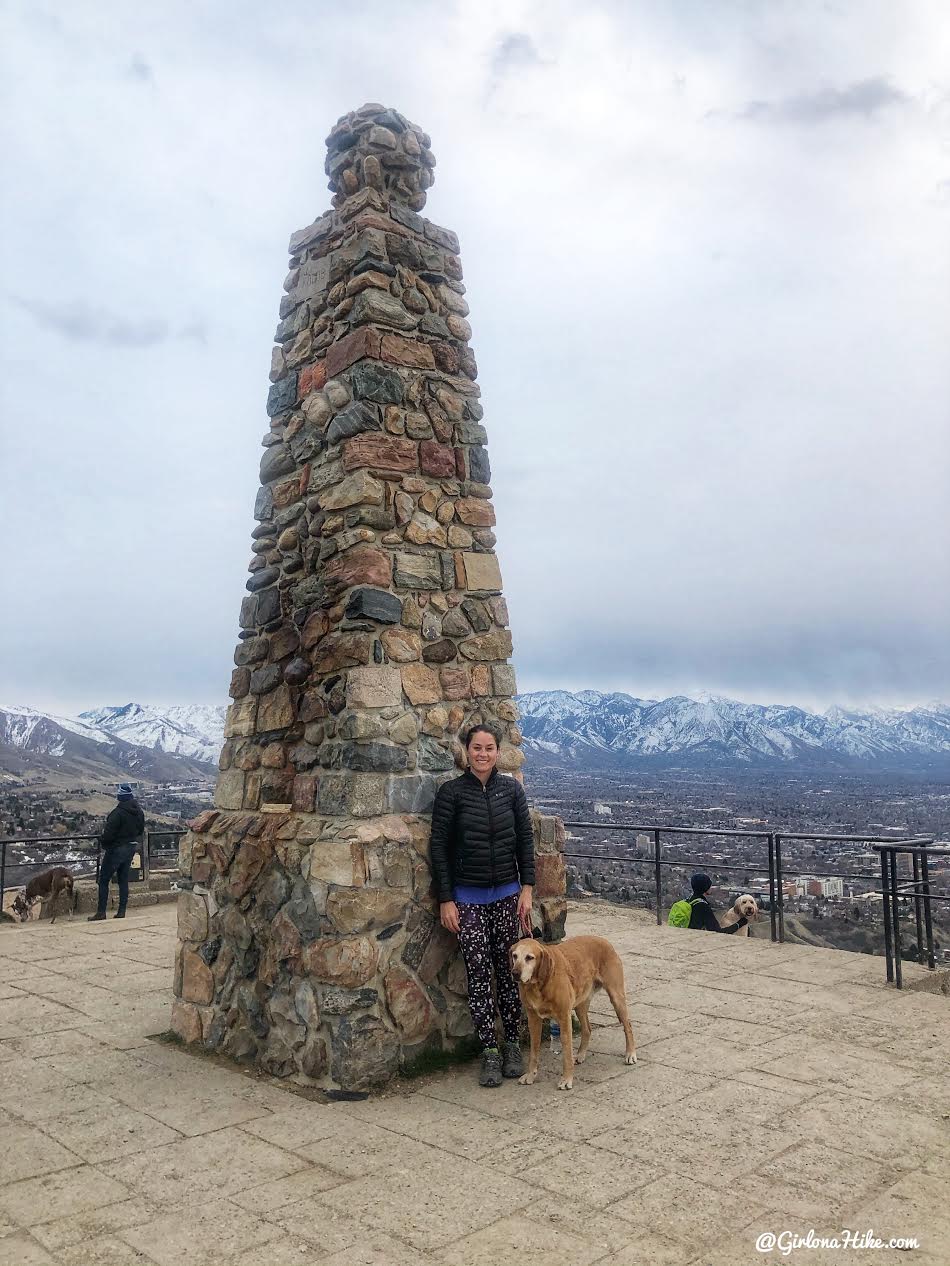 In 1934 this 18 ft monument was placed by the Salt Lake Ensign Stake Mutual Improvement Associations. It is comprised of stones collected from stakes along the Mormon Trail – the inscriptions of the names of some stakes are still visible today.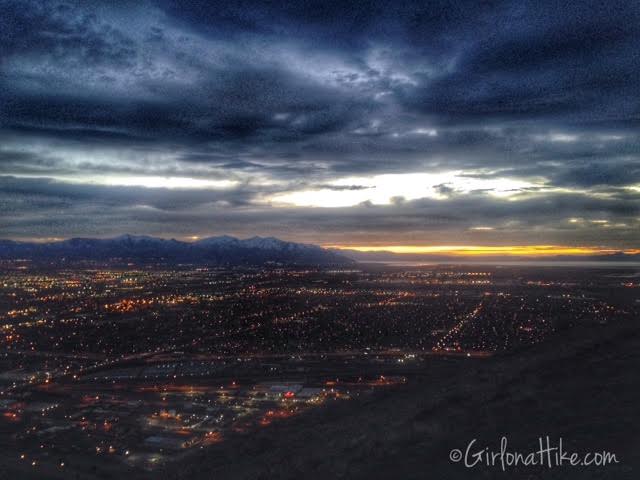 We brought a small picnic up for the sunset. We had a blanket, grapes, cheese, bread, and wine, and enjoyed each others company as we did some photography and watched the sunset.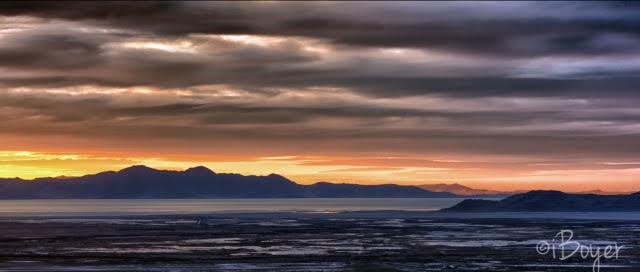 These two sunset photos were taken by my boyfriend, @iBoyer.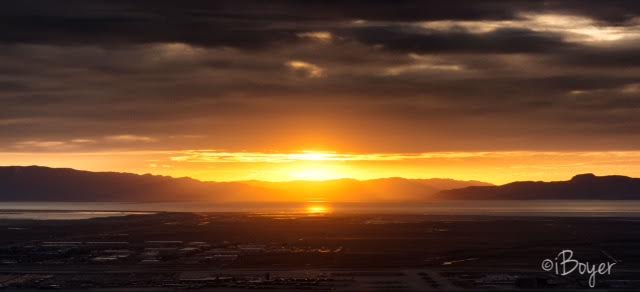 Amazing sunset!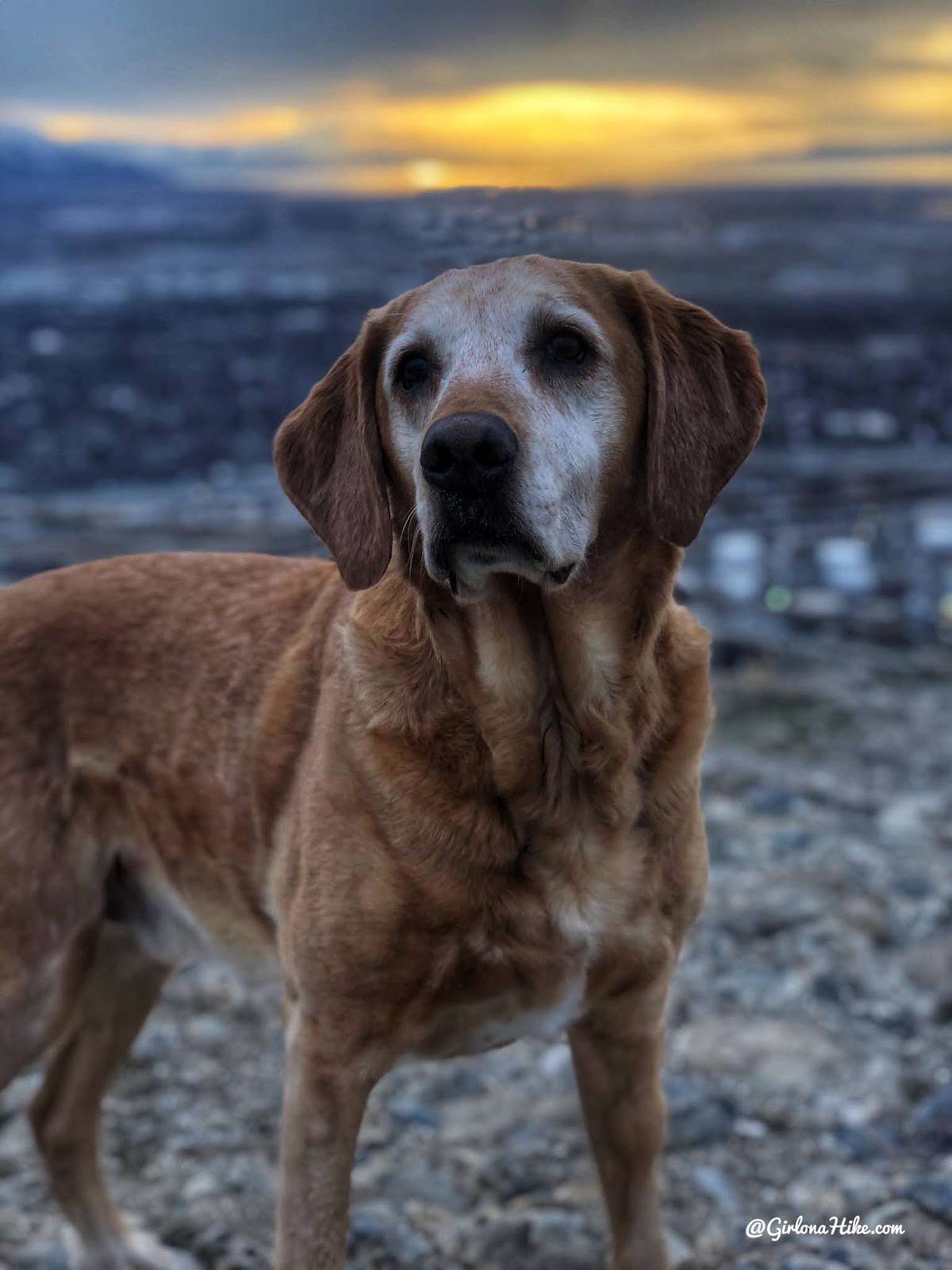 Sunset with my baby!
There are several trails leading to the peak, but this is the most popular and well signed and well traveled path.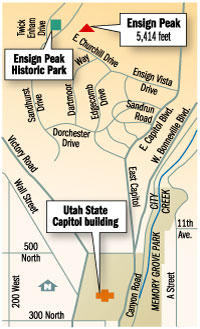 Recommended Gear
Nearby Hike