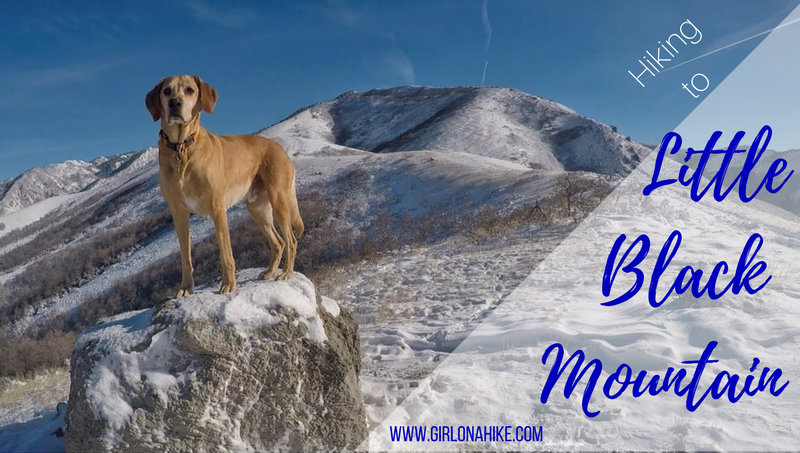 Hiking to Little Black Mountain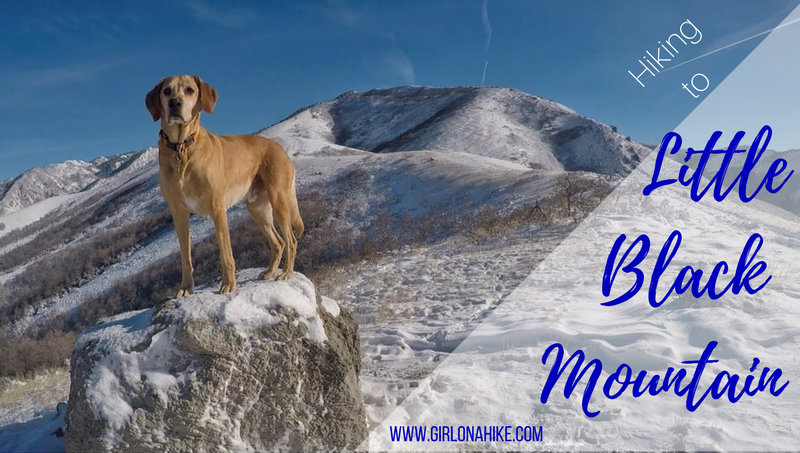 Little Black Mountain sits above the Avenues neighborhood in SLC, and although it seems close, it's looks are deceiving. This trail offers great views of the SLC valley and the BST (Bonneville Shoreline Trails), but get ready to give your hips and calves a work out. Most of the trail is along the BST ridgeline, but gains 900 ft in 1/2 mile!
About
 In SLC, head north on 7th Ave. Take a slight left, then right and continue on I St. in the Avenues. Turn right on 13th Ave, then veer left onto Northcrest Drive. Turn left on Terrace Hills drive, and park at the very end of this street, in the cul-de-sac. Here's a driving map from SLC.
Trail Info
Distance: 10 miles round trip
Elevation gain: 2,600 ft
Time: 3-5 hours
Dog friendly? Yes. There is a sign that says dogs must be leashed, but nobody does.
Kid friendly? No, due to distance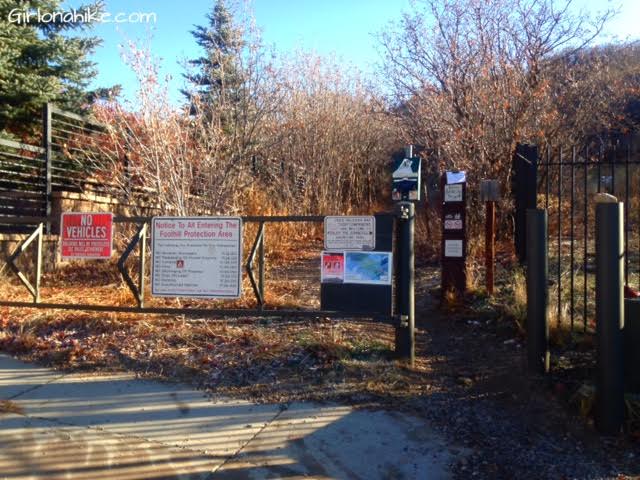 Here is the Trail head area. It starts off to the East side in the cul-de-sac. There is another trail on the West side, but that will lead you the wrong way.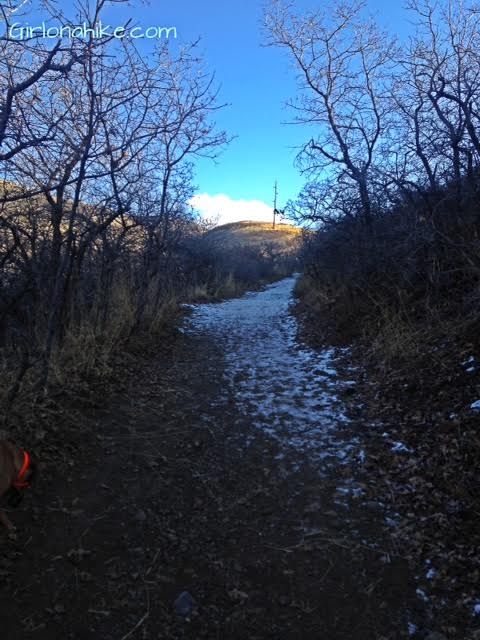 Starting out, this first section of the trail is shaded, and in winter will usually have snow.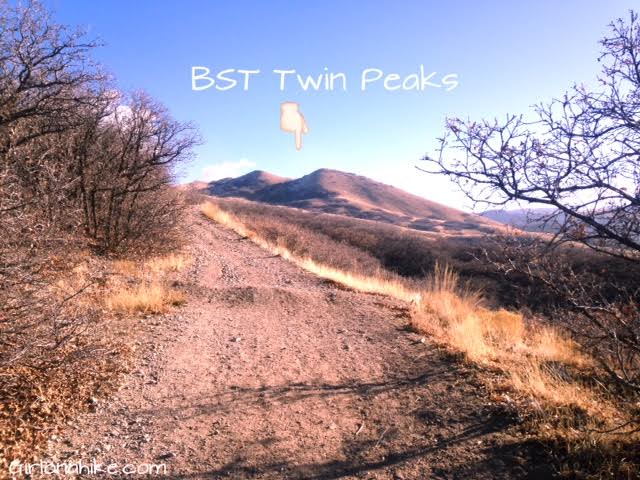 At the first 4 way intersection, keep going straight. You will see the Avenue's Twin Peaks ahead, which is a great, short hike, and can be hiked year-round.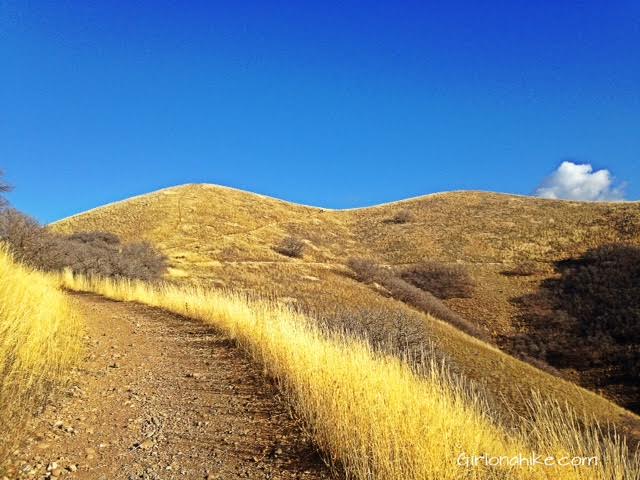 The trail will turn North. You will want to take the trail that heads for this small saddle.

 On the ridge! For the next 1.5 miles or so, the trail follows the rolling hills and ridgeline. Little Black Mountain is the peak to the right, by the clouds.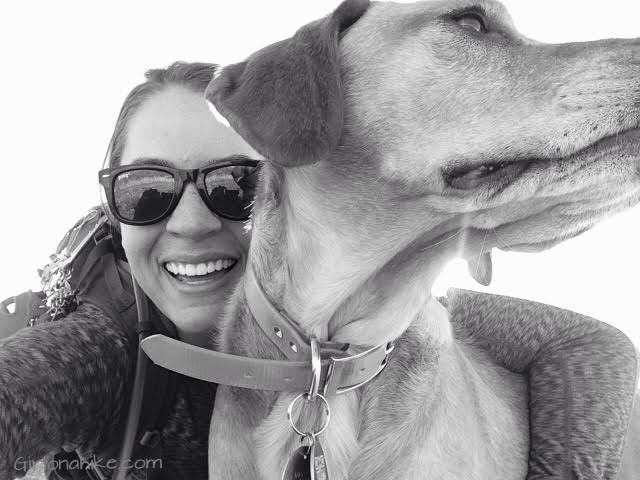 Selfie time with Charlie!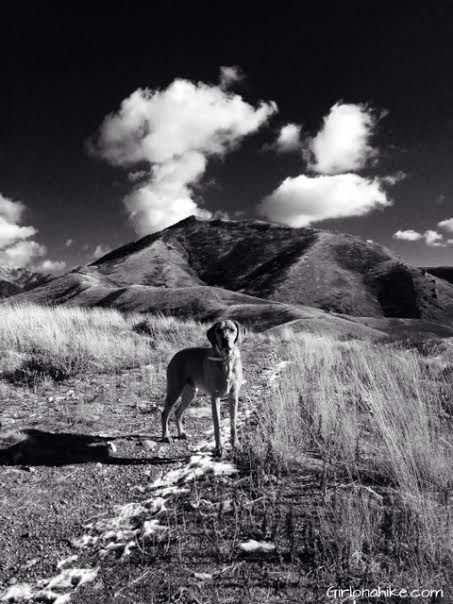 At 1.6 miles, you will see the trail turn off for the BST Twin Peaks. I recommend to stop and take in the view from here, then continue along the ridge. This was our view from the trail turning off to Twin Peaks, with Little Black Mountain above Charlie.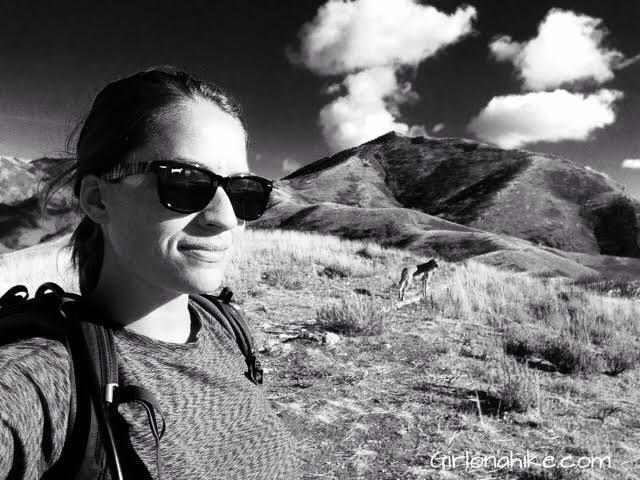 Making our way up higher!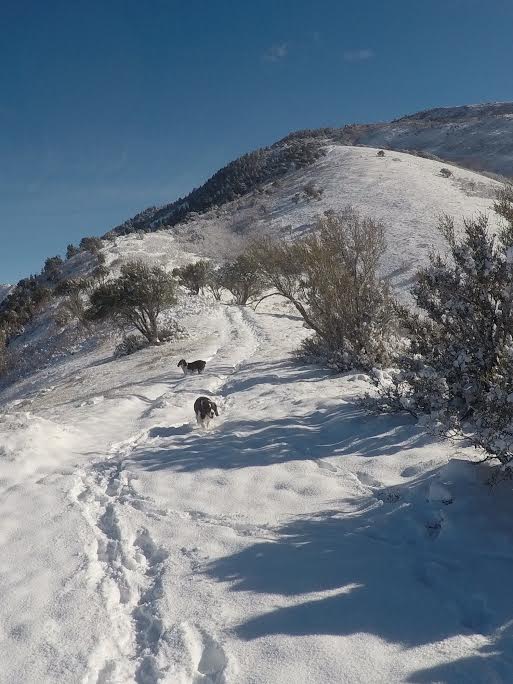 This is where I consider the "base" of Little Black Mountain to be. From here, the trail gets very steep, gaining 900 ft in just 1/2 mile. Take your time. Poles may help, and depending on snow level, you may need to put microspikes on. Surprisingly, this is where you start to see trees, after hiking the whole ridgeline in direct sun.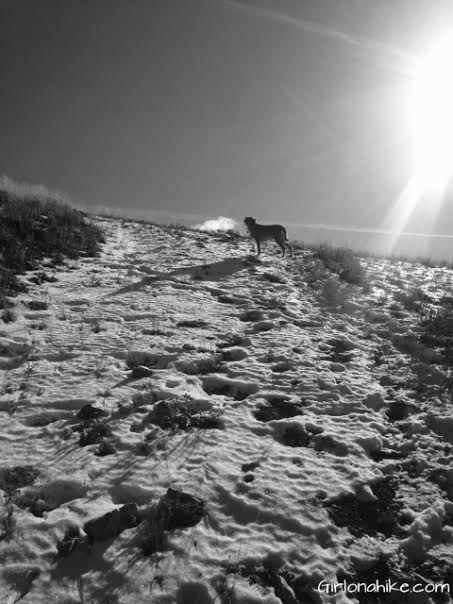 Charlie making his way up the steep, snowy section.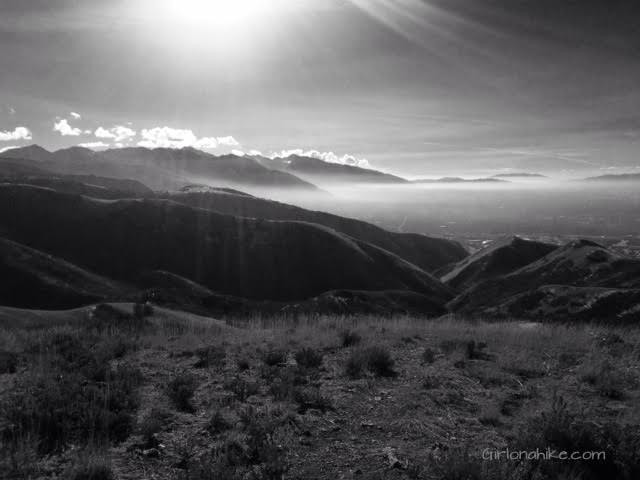 I decided I was ready to turn around from this point, and drank hot tea before heading down. Again, here is what the inversion looks like in winter. I think I was able to hike out and above it, but you can never be sure. I was just glad I got to enjoy the sunny day with Charlie.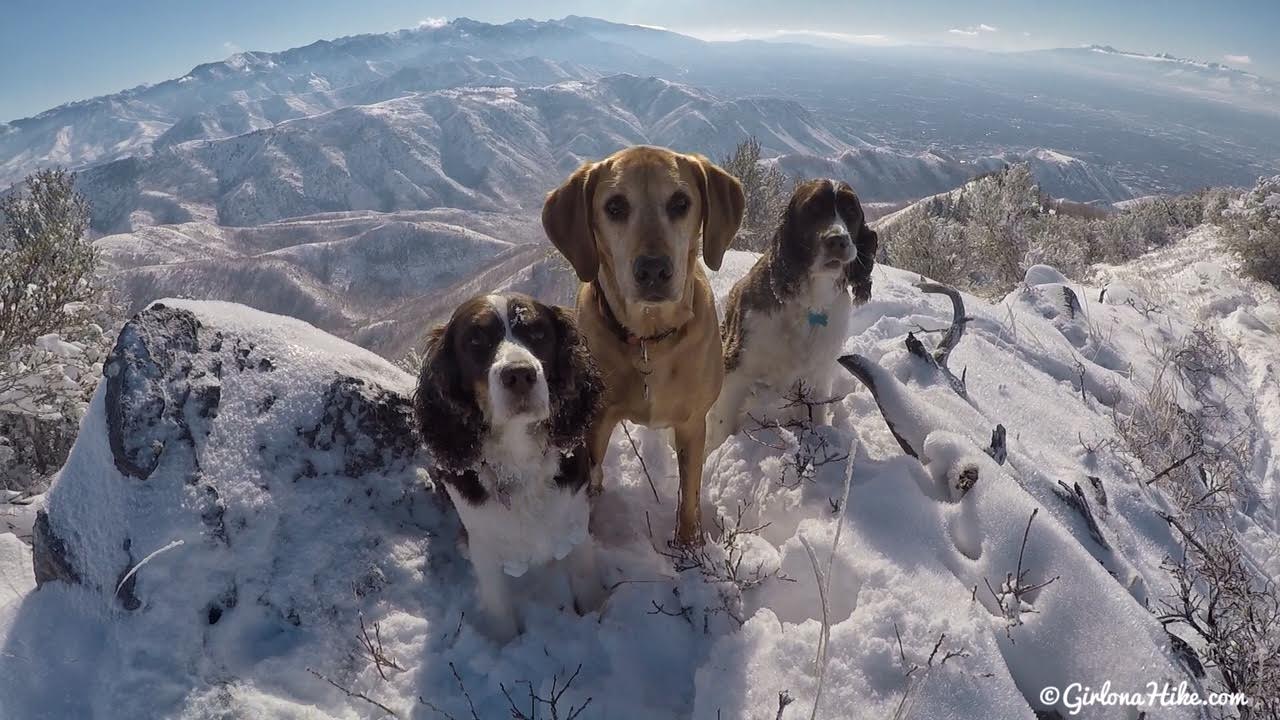 Same trail, more snow! November 2017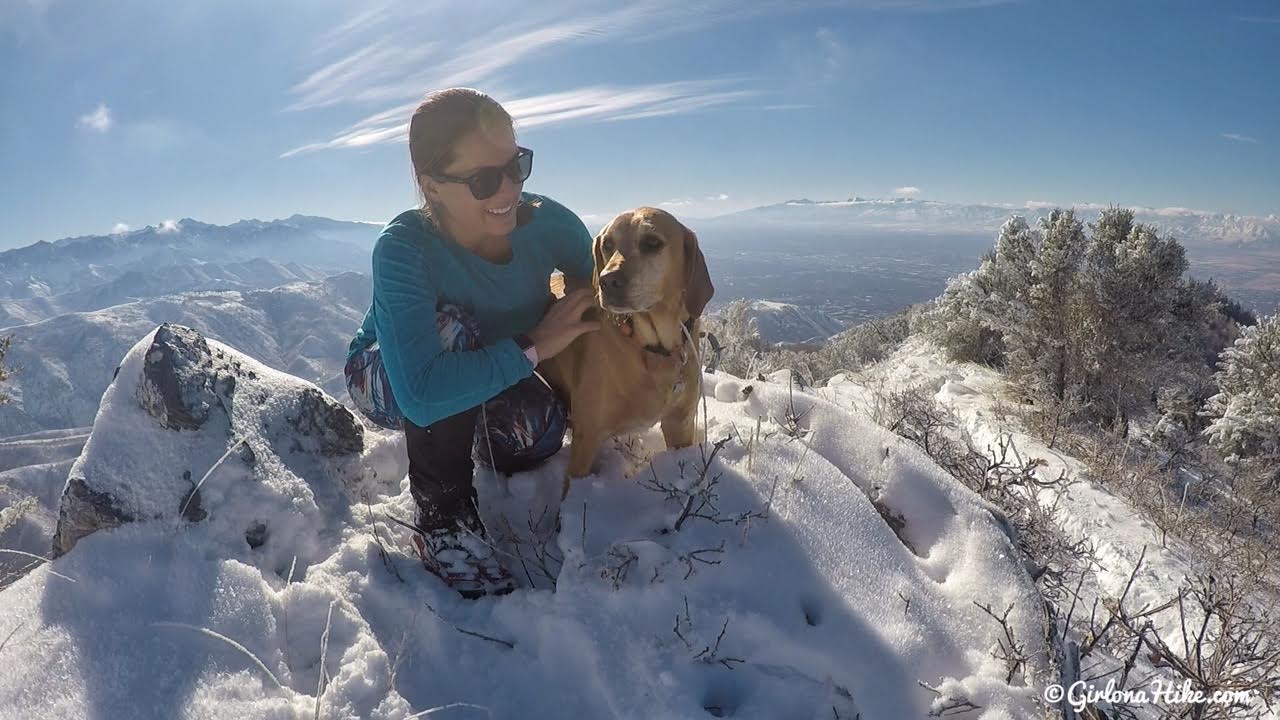 Winter hike with my baby.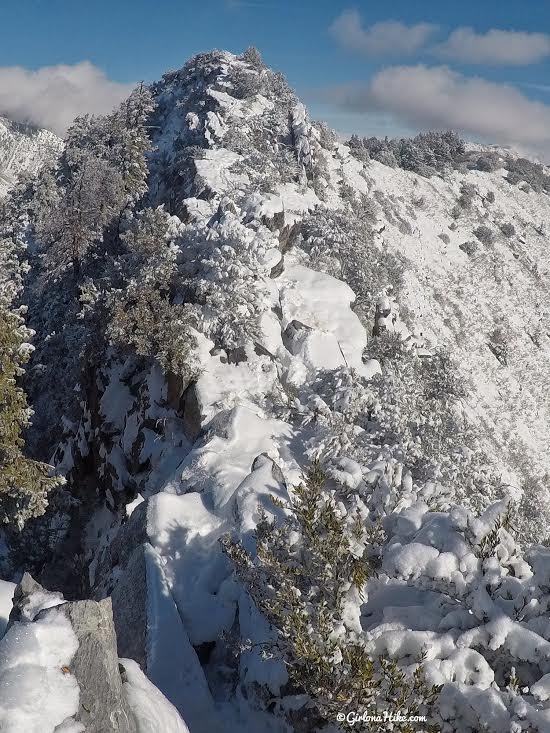 I didn't quite make it to the summit this trip because the snow got a little sketchy along this narrow ridge. I still had roughly 3/4 mile to go to reach the summit.
Trail Map
My track via Gaia GPS – the best tracking app! Get your app here for a discount.
Nearby Hike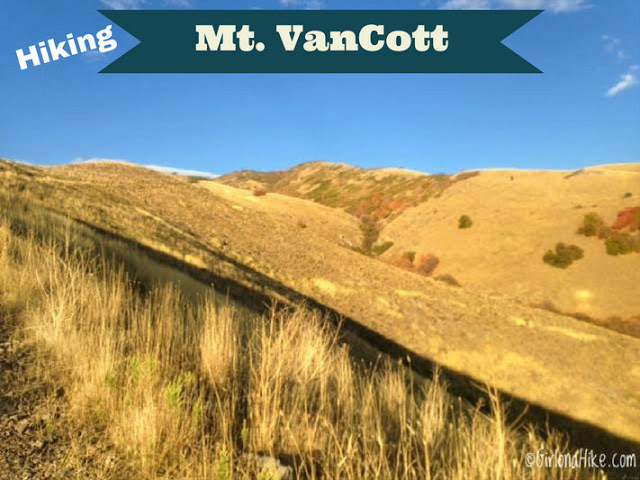 Save me on Pinterest!