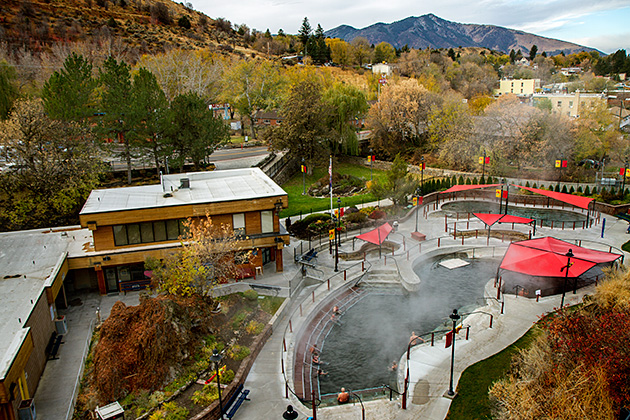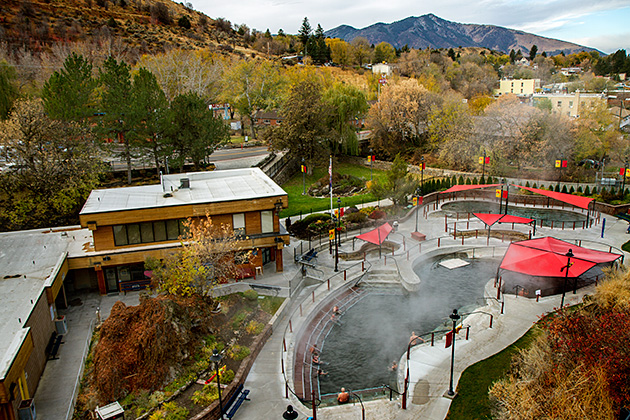 Lava Hot Springs is located in Idaho, about a 2 hour drive north of Salt Lake City. The natural, geothermal hot springs range in temperatures from 102F-112F degrees. The hot water is full of minerals, but has no sulfur, and therefor no bad smells of rotten eggs lurking in the air. Lava Hot Springs is open year round, but the best time to go, of course, is the Winter months. With five outdoor hot pools, the steam from the hot springs wraps around people and creates a very relaxing atmosphere. The red tents above provide shade on sunny days. Be sure to bring plenty of water and a snack to the hot springs – sitting for too long in hot water will dehydrate you and will make some people feel faint.
Directions
Head north on I-15, and take exit 41 to merge onto I-15 north towards Pocatello, ID. Take exit 44 and turn right onto Jensen Blvd, then left onto State St. Turn right again onto E Price Rd (there are signs for Lava Hot Springs). Turn right onto Hwy 30, and another right at Main St (past the main section of town). Lava Hot Springs will be on your Right. Parking is along the street (free).
FAQs
Fees: Full list of rates & hours click here
Dog friendly? No
Kid friendly? Yes! Kids under 2 are not recommended
Time: A full day trip is best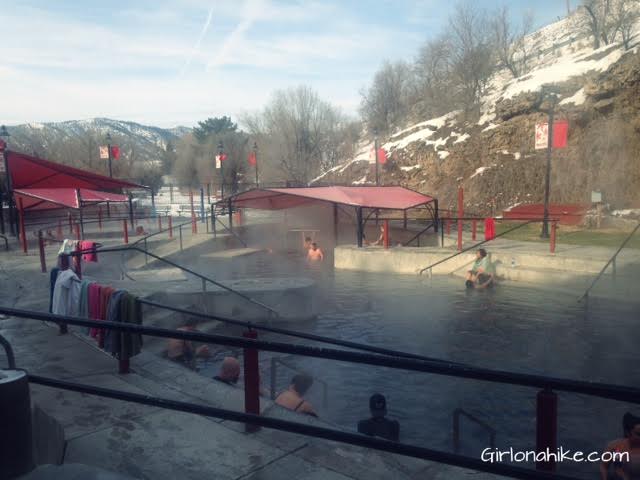 Each pool is of varying size and temperature. The closer the pool to the source of geothermal activity, the hotter the pool. The pool closest to the restrooms is the hottest.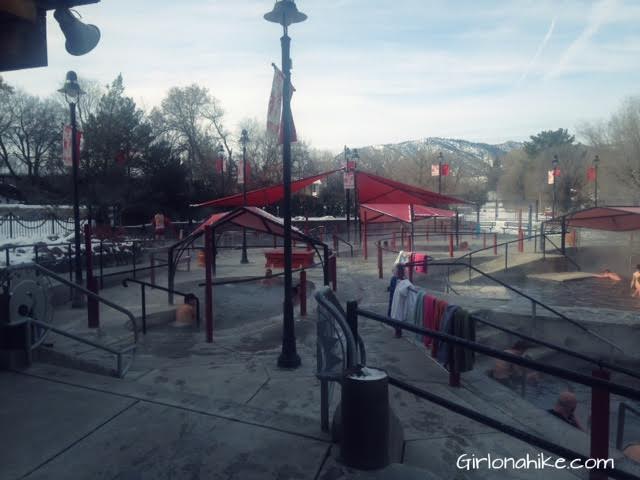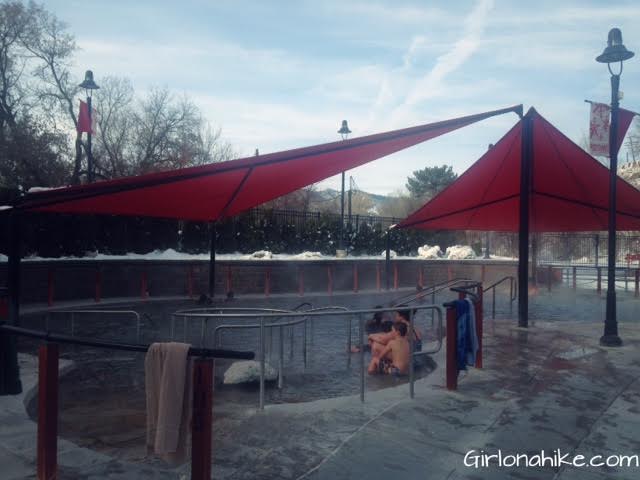 My favorite pool, which also happens to be the "coolest" pool at 102F.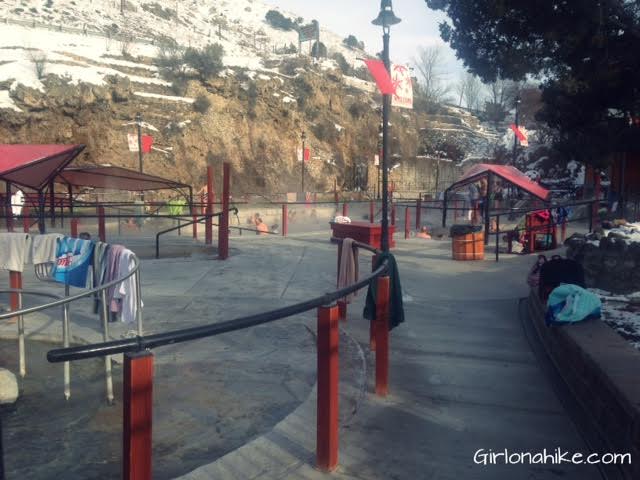 The sidewalks and restroom floors are heated to keep you warm in the winter months.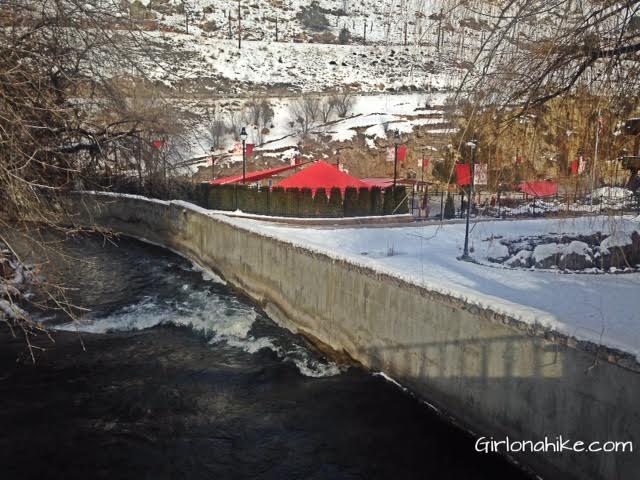 Lava Hot Springs as seen from the bridge over the Portneuf River. You can actually float this river in the Summer, and rent tubes from in town.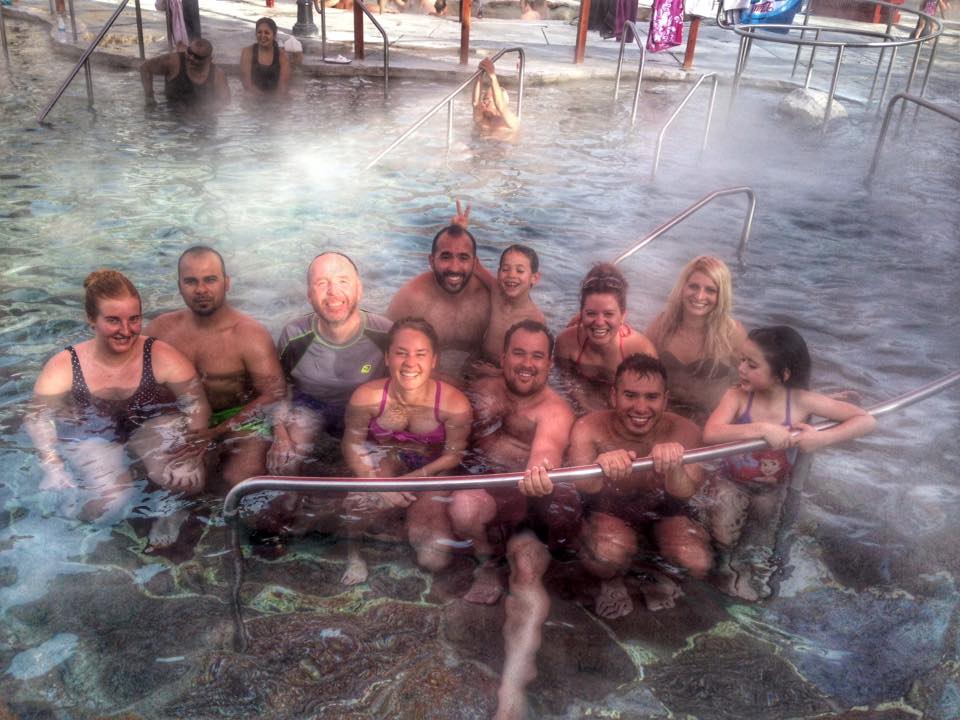 Our group of day trippers!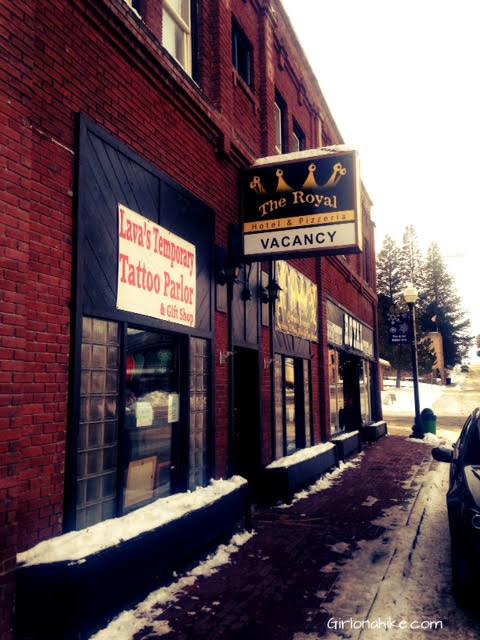 My favorite place to grab food after soaking is The Royal Hotel & Pizzeria. They have a laid back atmosphere that is also kid friendly, has fantastic pizza, and a variety of beers and other alcoholic drinks to choose from. Prices are not bad either – it was $14 for a large pizza.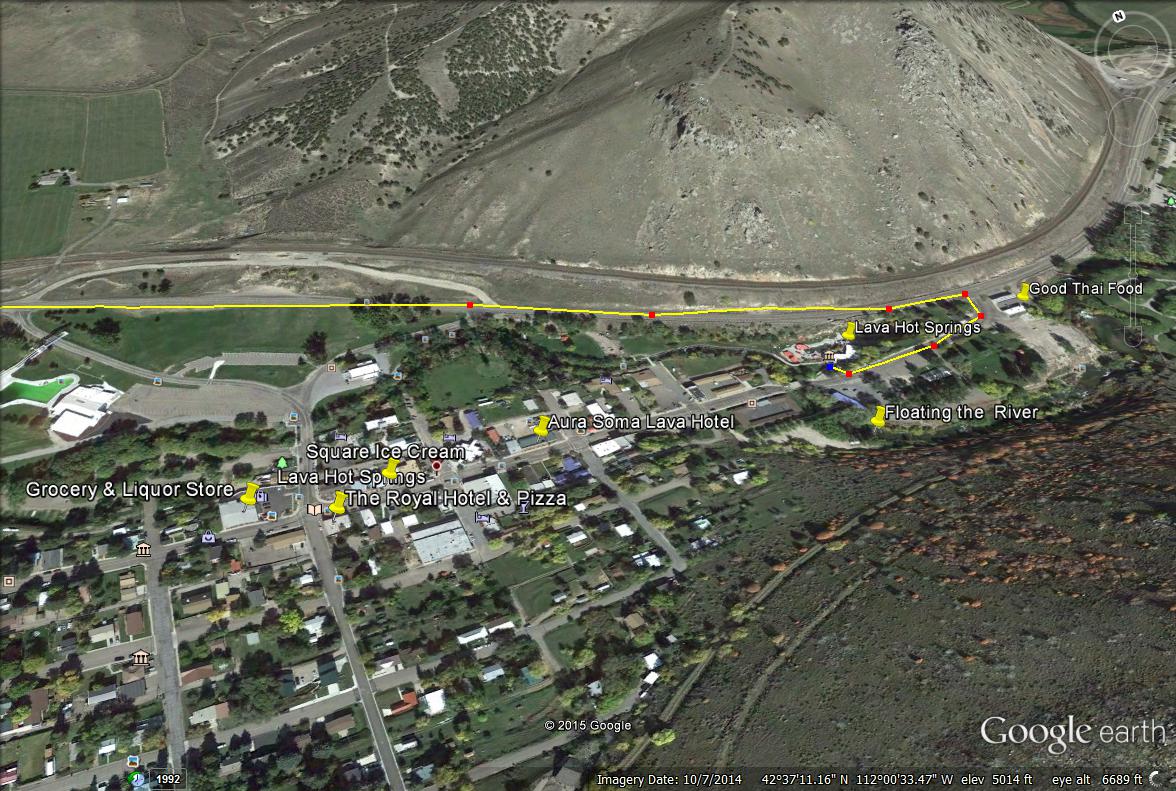 The town of Lava Hot Springs, ID is very small so you can literally walk everywhere. I've pointed out a few of my favorite places with the yellow thumbnail.
Favorite Pizza: The Royal (as mentioned above)
Favorite Hotel: Aura Soma Lava
Favorite Ice Cream: Sweet Stuff (they serve square ice cream!)
Favorite Thai: The Riverwalk Cafe
Favorite Grocery/Liquor Store: Mike's Market