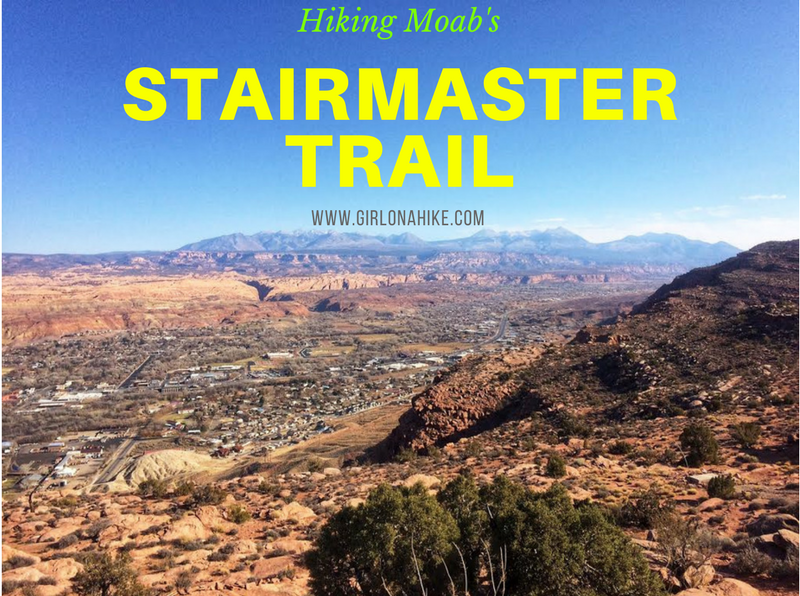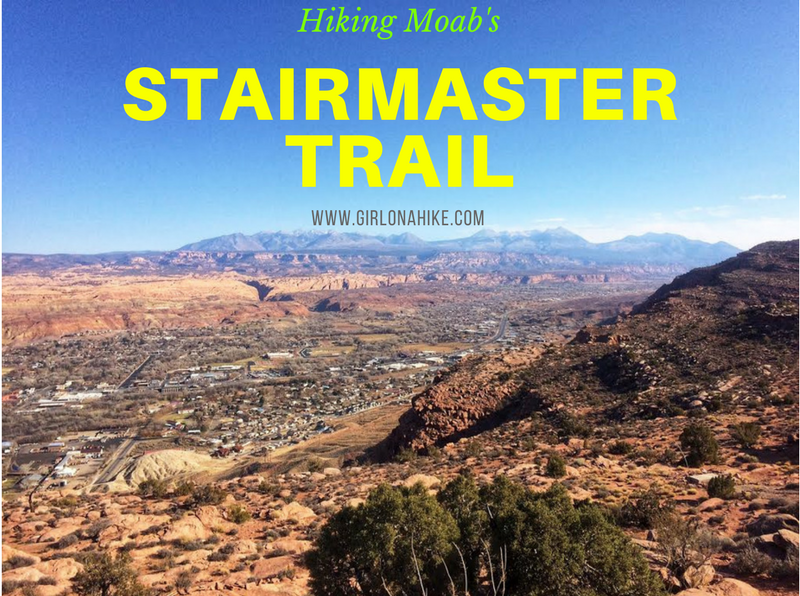 The Stair Master Trail in Moab, Utah is another short yet very rewarding hike that leads to an amazing overlook of the Moab valley and LaSal Mountains. This hike is only 1 mile to the overlook, yet it gains 820 ft. The Stair Master Trail parallels the Moab Rim Safari Jeep Route, so you are likely to see many Jeeps or Razors tackling the rock obstacles. This trail can get really hot in summer, so I recommend avoiding it in Summer months if you are hiking with your dogs (the slickrock gets too hot for their paws) OR start really early in the morning to beat the heat.
Directions
From Moab, head south on HWY 191 and turn right on Kane Creek Road at the McDonalds. Once you turn, reset your odometer and drive 2.7 miles – the trailhead is on your left.
Here's a driving map.
Trail Info
Distance: 2 miles + RT
Elevation gain:  820 ft
Time: 1-2 hours
Dog friendly? Yes, off leash
Kid friendly? Yes, but it may be steep in some spots for them
Fees/Permits? None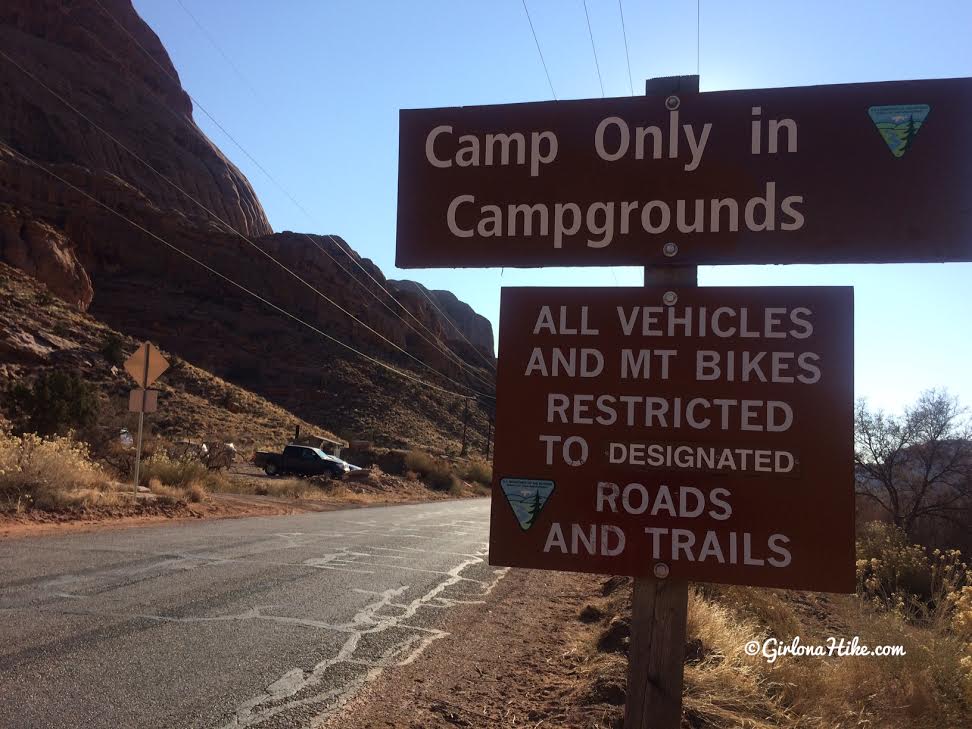 As you drive down Kane Creek Rd, you'll see this brown sign on the right side of the road, and you can see the parking area for the trail on the left side of the trail. Park in the lot.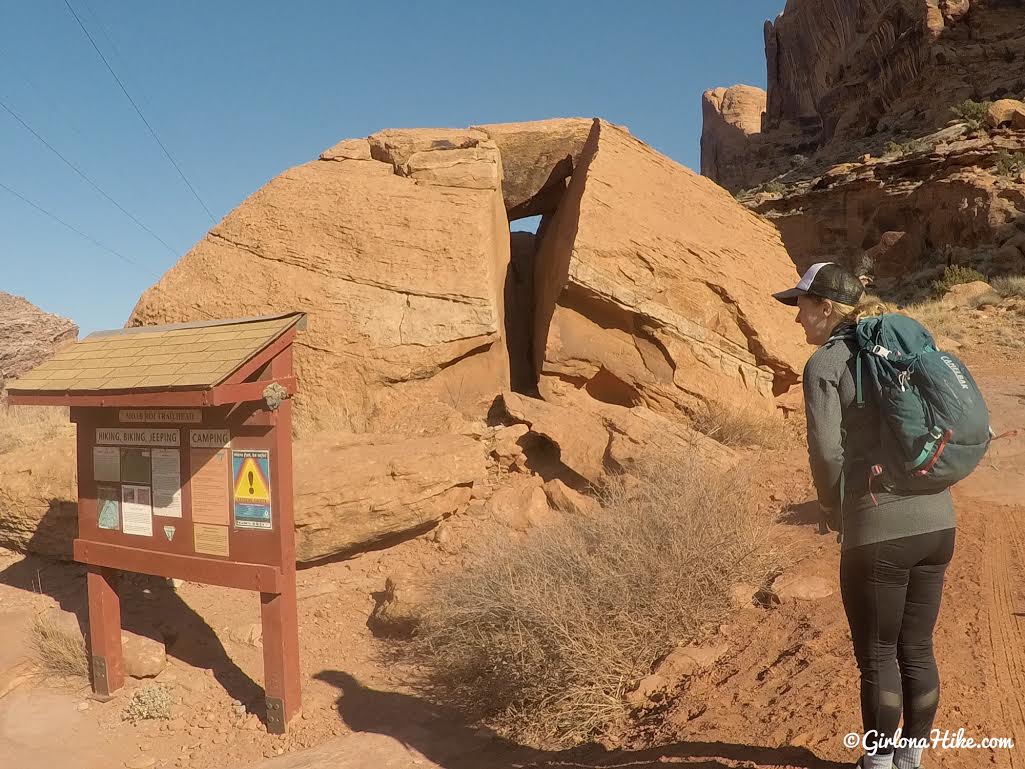 Start by following the jeep trail, and hike past this large brown sign and boulder to the right.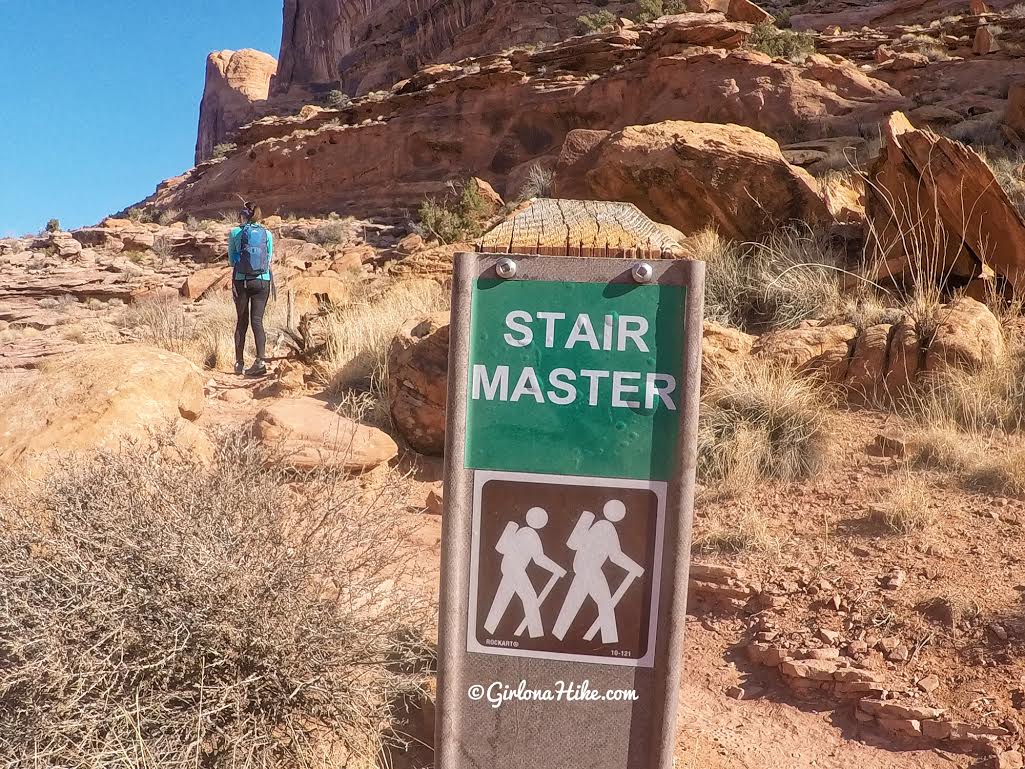 You'll see another brown TH sign on your right, take this. You will parallel the jeep trail the entire hike.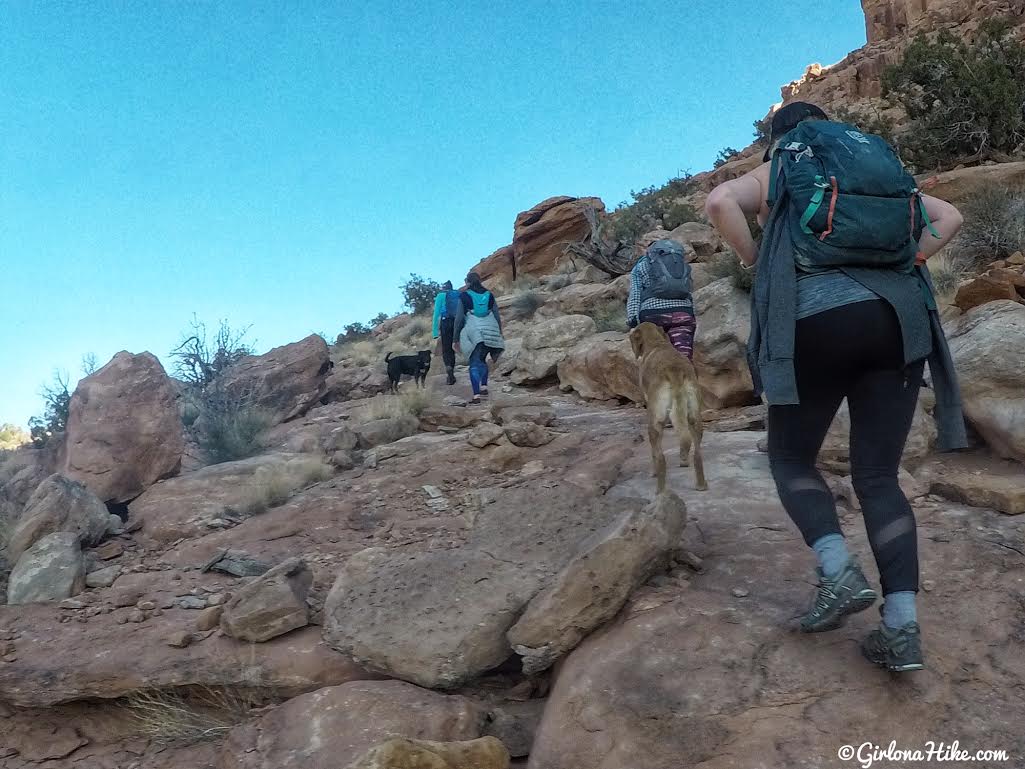 They call this the stair master trail for a reason – it's steep and a great leg workout!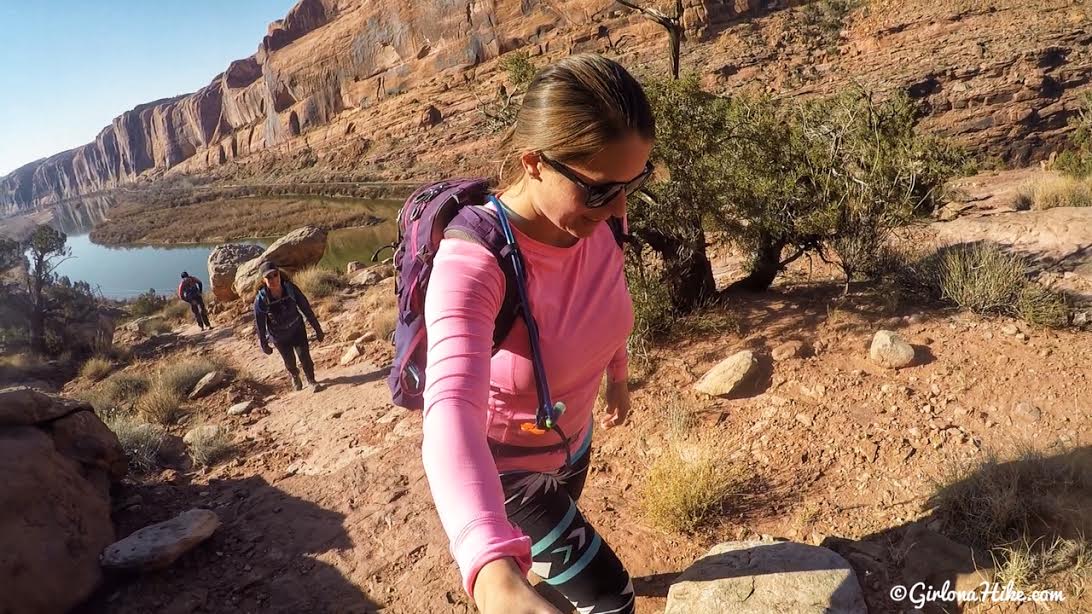 Working hard uphill! The Colorado River is below us.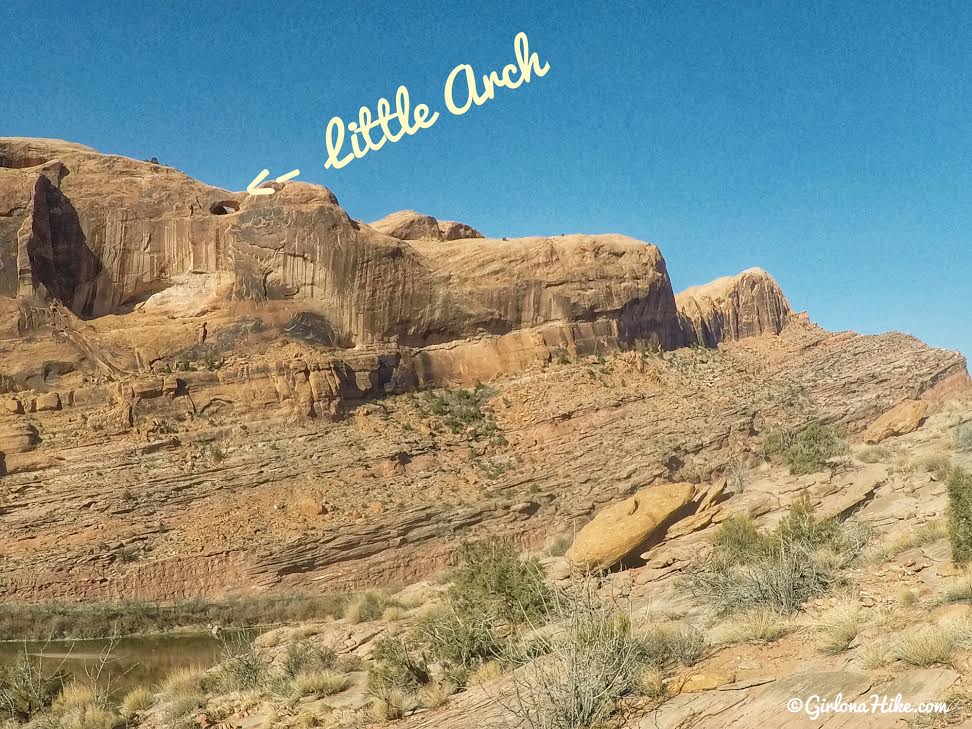 As you hike up the trail, look to your left across the Colorado River, and you will see "Little Arch" as well as the Portal Overlook Trail.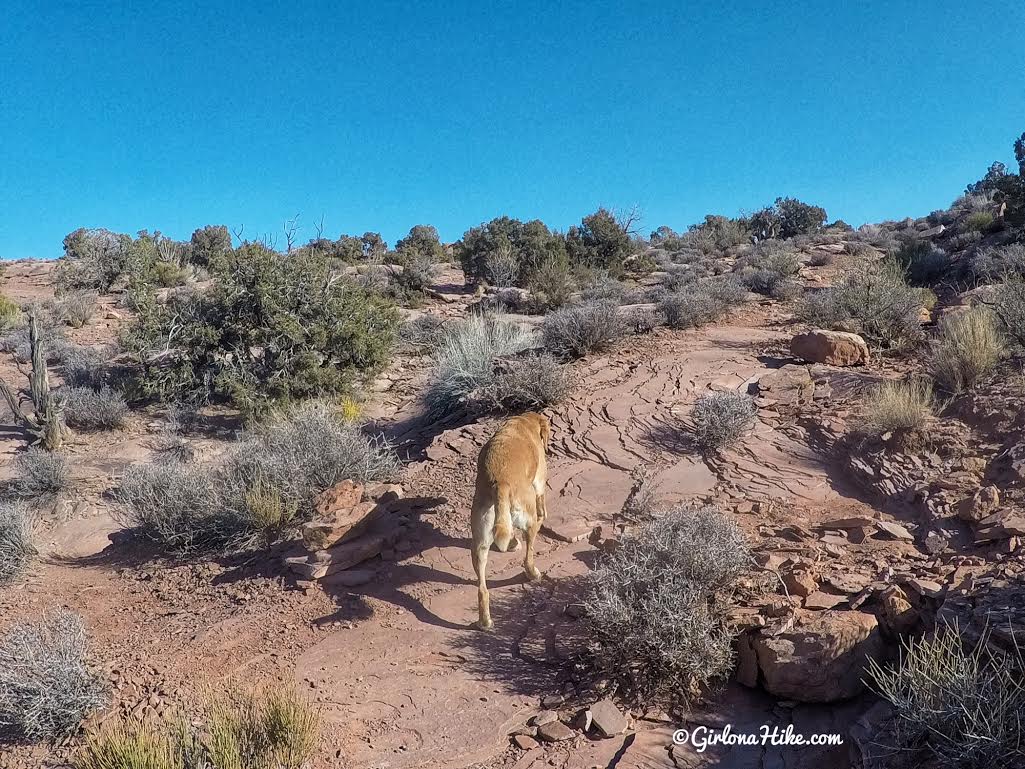 Keep hiking up until you start to see the ridge flatten out.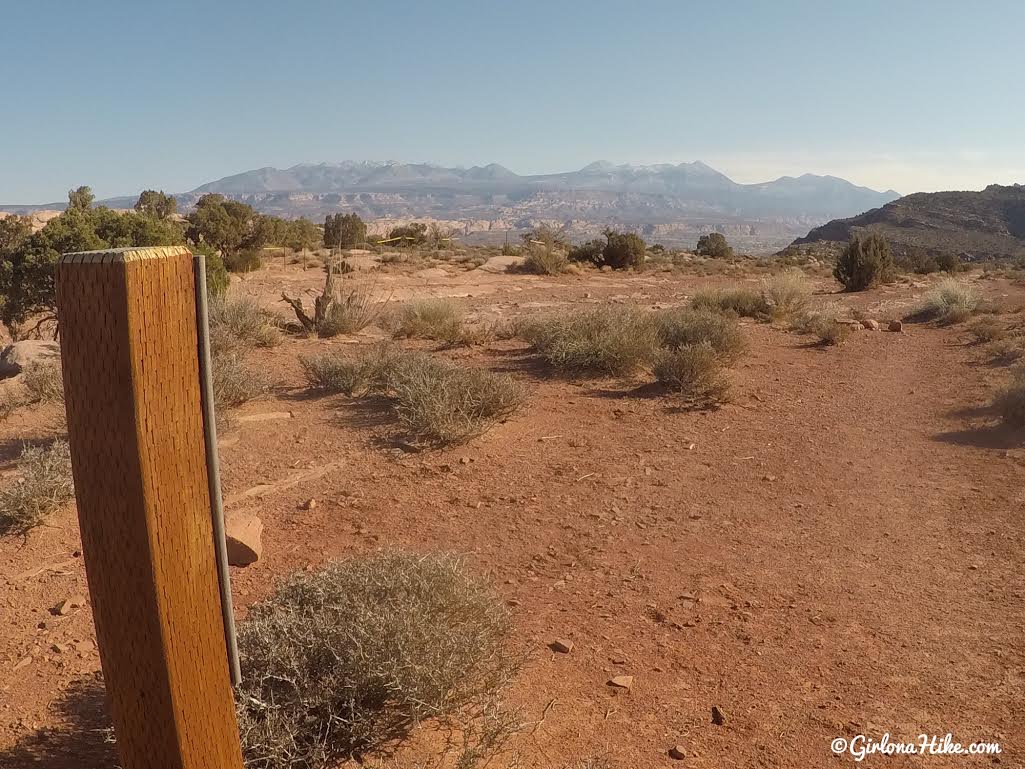 You'll arrive at this brown TH sign (trail sign is on the other side) – veer left towards the wire fencing.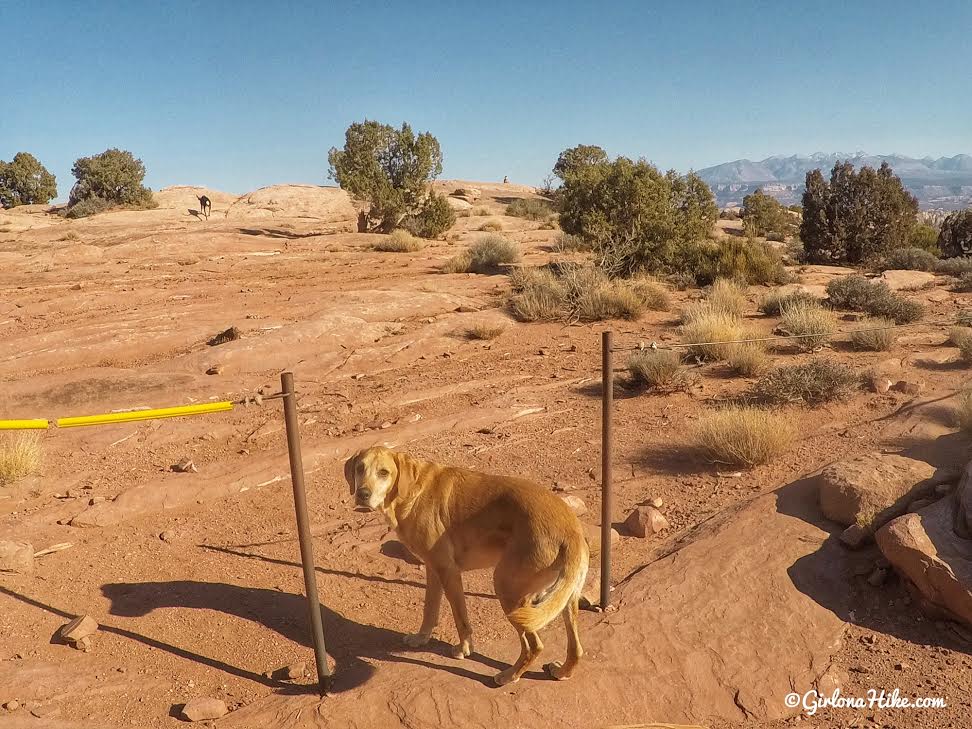 Cut through the wire fence (these fences are to keep the Jeep's from driving in this section.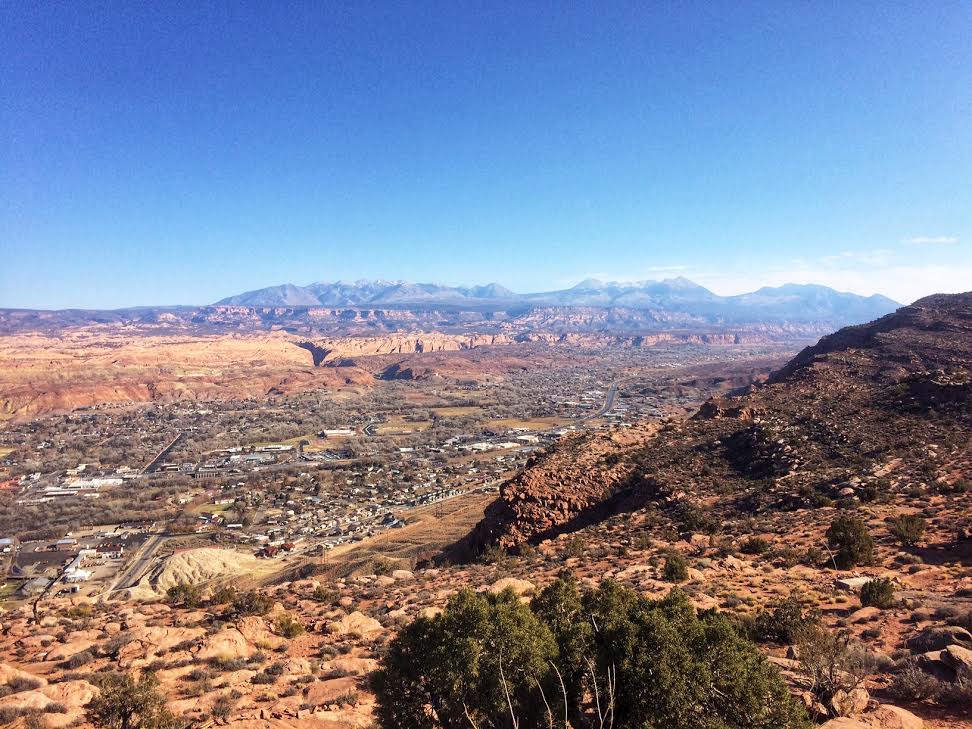 Walk to the rim and enjoy the view! The LaSals were really dry for early December! From here, you can explore the rim on your own.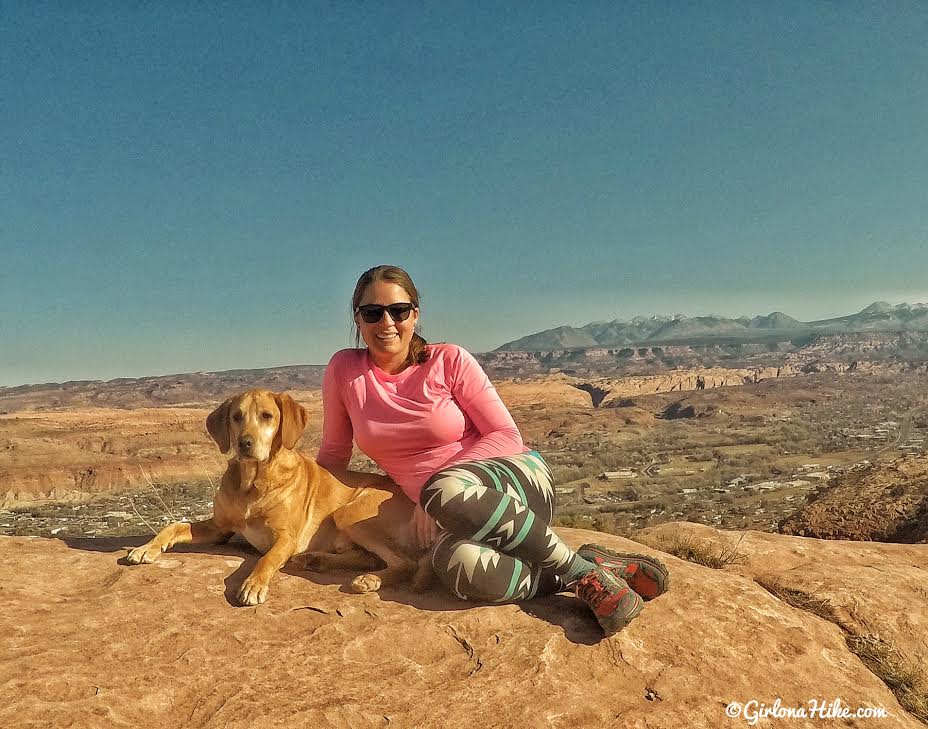 Taking a break to enjoy the view!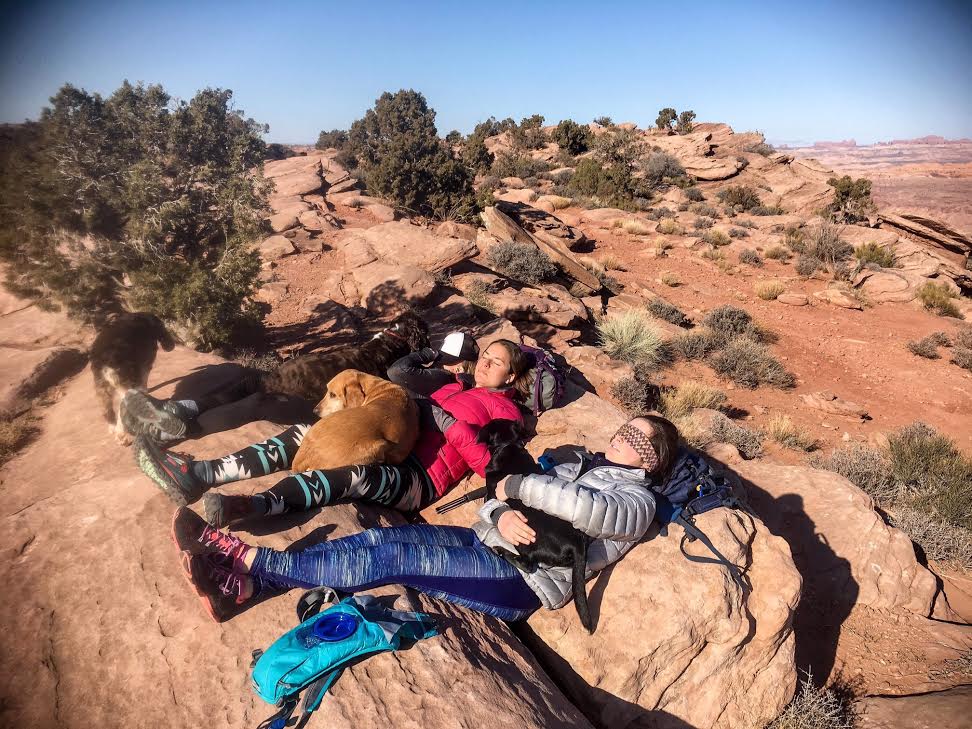 What we really did….LOL! It was so nice outside we just had to soak up the sun! The dogs had the same idea, as you can see each one of us had one in our laps.
Hike back down the same way.
Trail Map
My track via Gaia GPS – the best tracking app! Get your app here for a discount.
Recommended Gear
Nearby Hike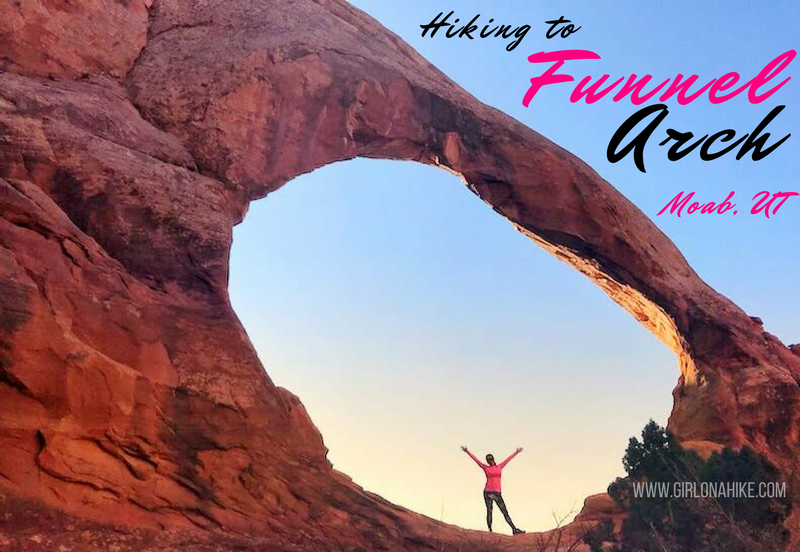 Save me on Pinterest!