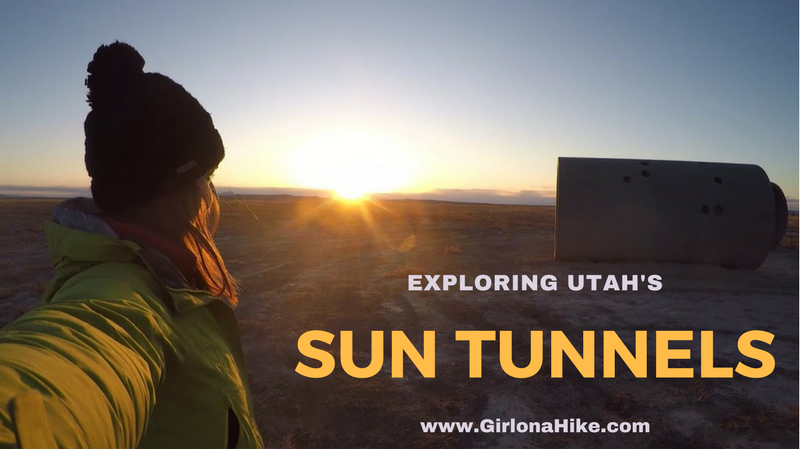 Exploring Utah's Sun Tunnels & Salt Flats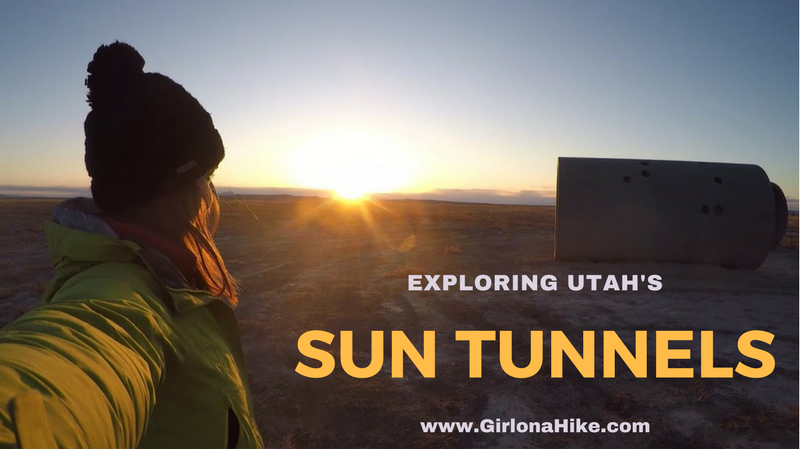 The Sun Tunnels in Utah is a sculpture for the stars and sun, created by Nancy Holt in 1976. It consists of four large concrete tubes (each 18 ft in diameter and 68 ft long), laid out in an "X" configuration. When peered through on the Winter solstice, the sun appears through two of the tunnels; and on the Summer solstice, the sun appears through the two other tunnels. In addition to viewing the sun, the holes drilled in the sides of the tunnels allow patterns of light inside allowing you to see the shape of various constellations of Draco, Perseus, Columba, and Capricorn.
About
The Sun Tunnels really are in the middle of no where Utah, so be prepared with plenty of food, water and gas. The last stop for these things is Wendover, UT. There is no cell service at the tunnels, so I also recommend getting this Utah map book – it's the best driving book for route finding on dirt roads, plus marks fun/important land marks. Be sure to check the sunrise/sunset times before heading out so you don't miss the best part! 

We decided to check out the Sun Tunnels for Winter Solstice 2017, and because the days are so short and cold, we stayed in Wendover the night before to make the drive easier and shorter. If I were to go again for the summer solstice I would just camp right at the Sun Tunnels – it's all BLM land so camping is free and dogs are allowed (but again, you need to be self sufficient).
Directions
From Wendover, UT head West on I-80 and take exit 378. Drive 42 miles, and turn left for Lucin, UT. Reset your odometer – drive 7.7 miles (you'll drive over the train tracks in Lucin). AT 7.7 miles you'll see a very faint sign for the Sun Tunnels, and turn left at the 3-way intersection. Drive another 2.3 miles, then turn right and drive another 0.5 miles. Total drive time from SLC is roughly 3.5 hours (one way).
Here's a driving map.
Trail Info
There is no trail info, since there is no hiking. Simply walk right up to the tunnels.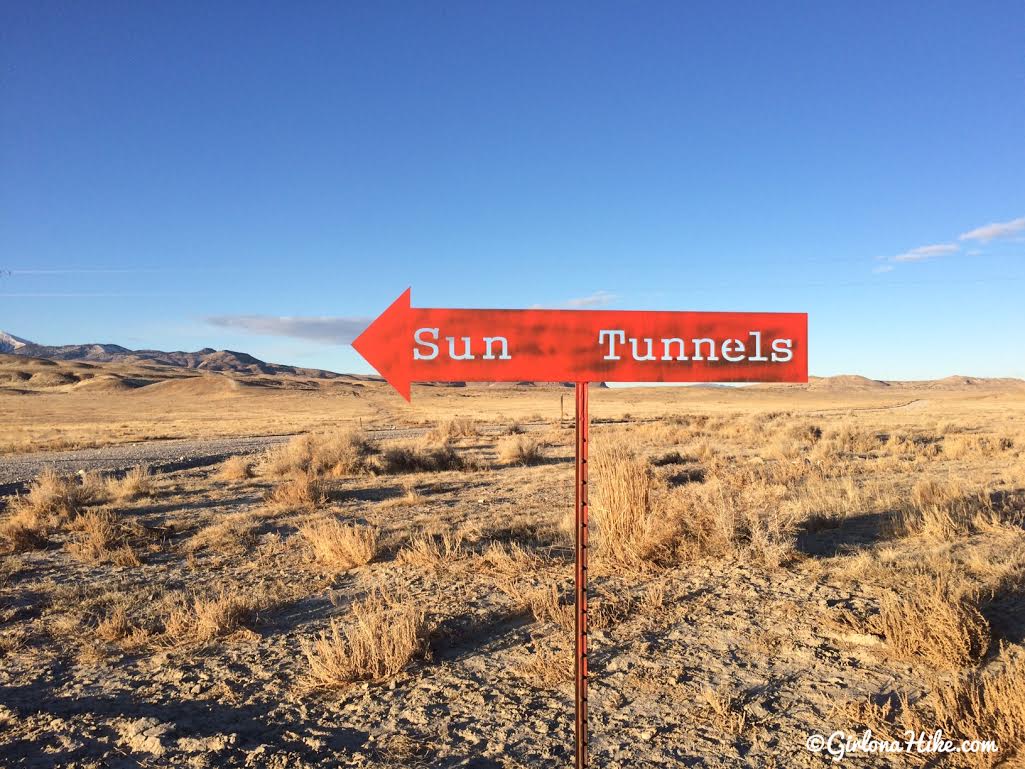 As you drive to Utah's Sun Tunnels you will see two of these red metal signs. I had to take these when we left, because it was dark when we arrived.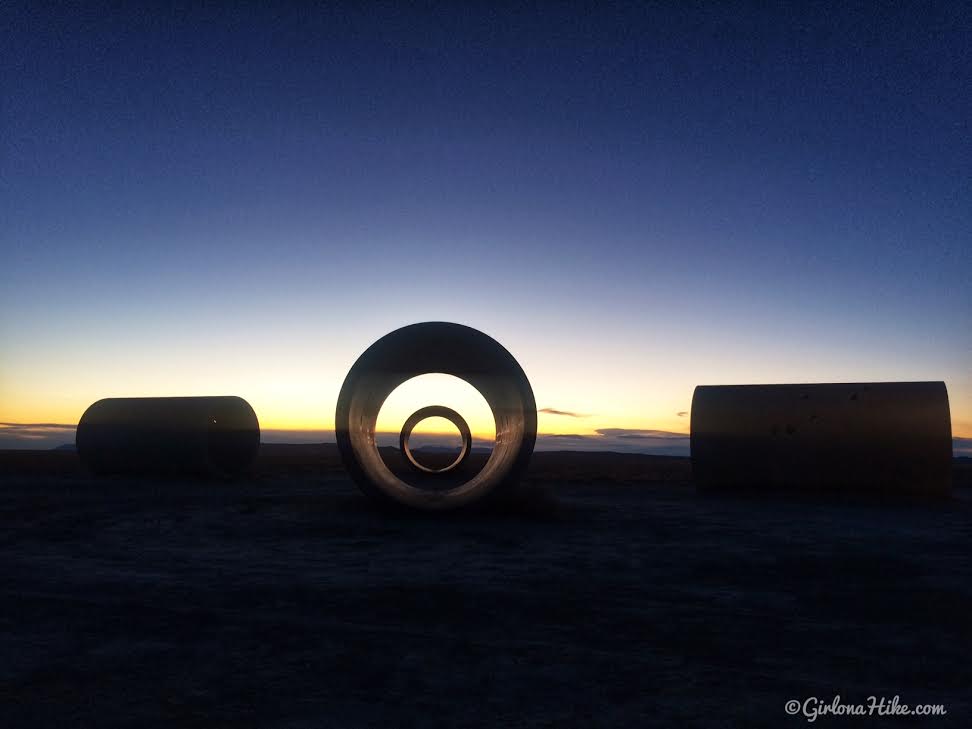 Waiting for the sun to rise over the cloud.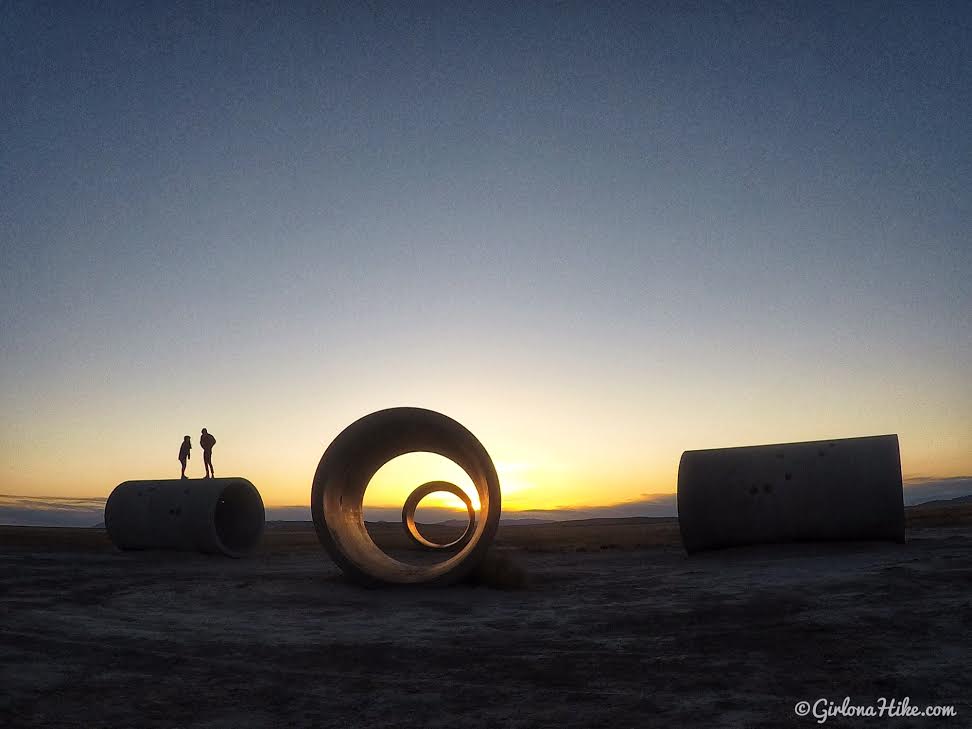 Thank you random people for letting me get a cool photo!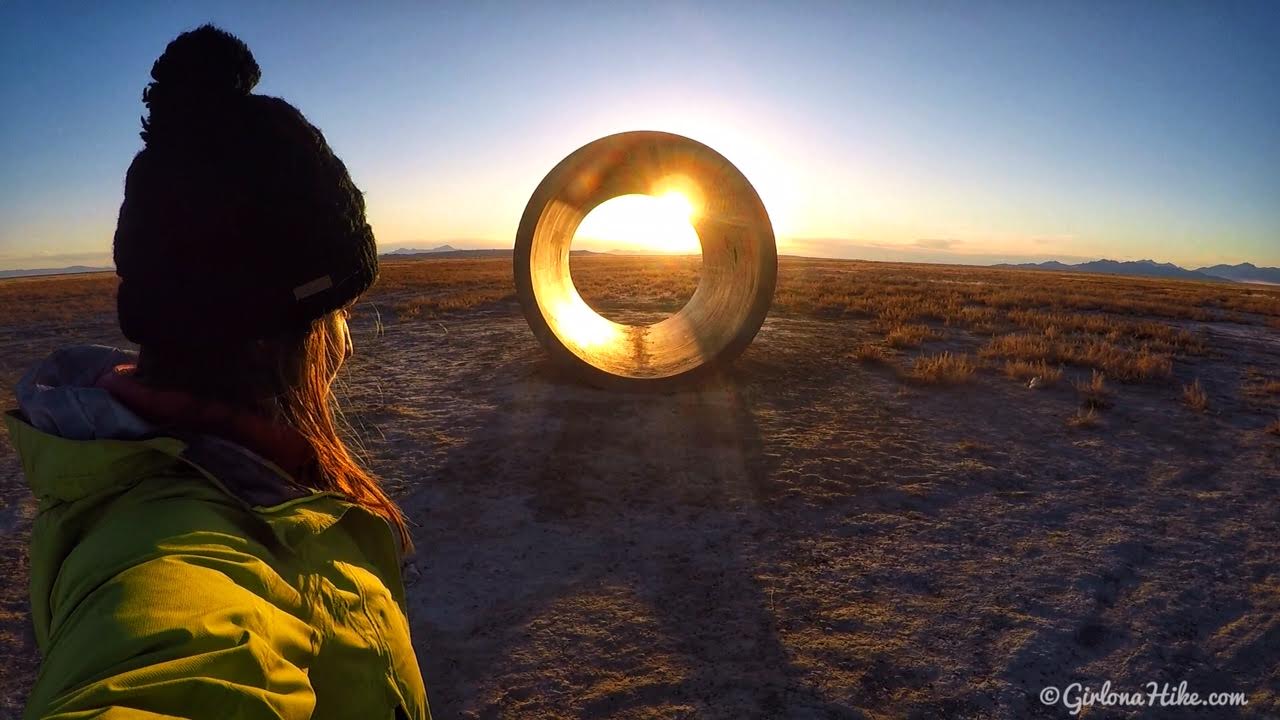 Finally, the sun was up!
Here's my "what it really looked like" photo – lots of photographers, tripods, and cars. Everyone was nice and we took turns jumping in the front to snag a photo of the sunrise.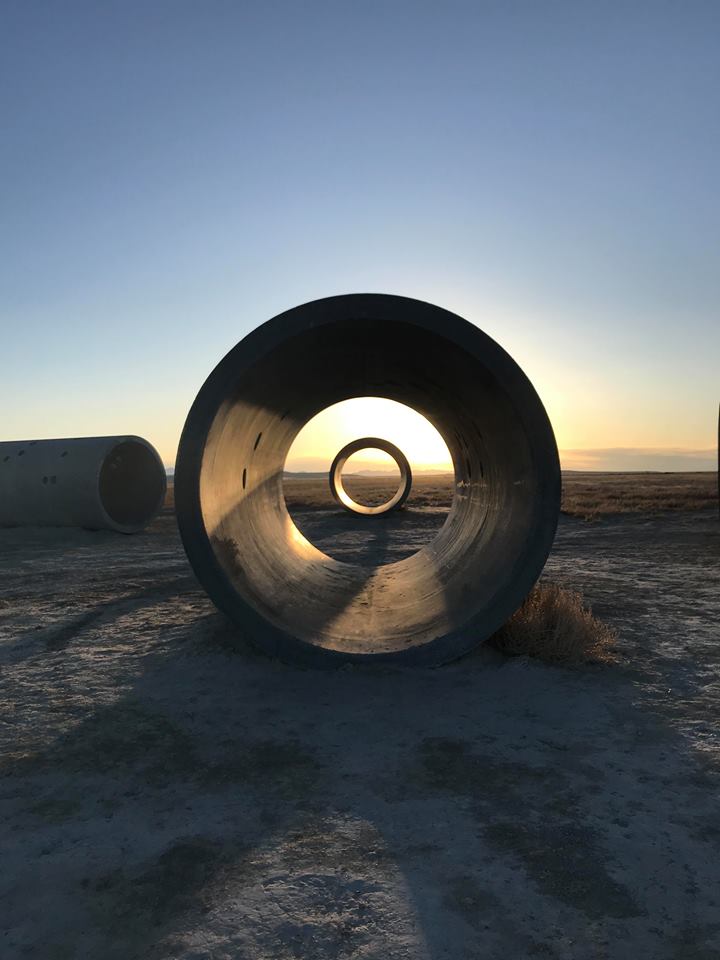 We stuck around after sunrise to get more photos.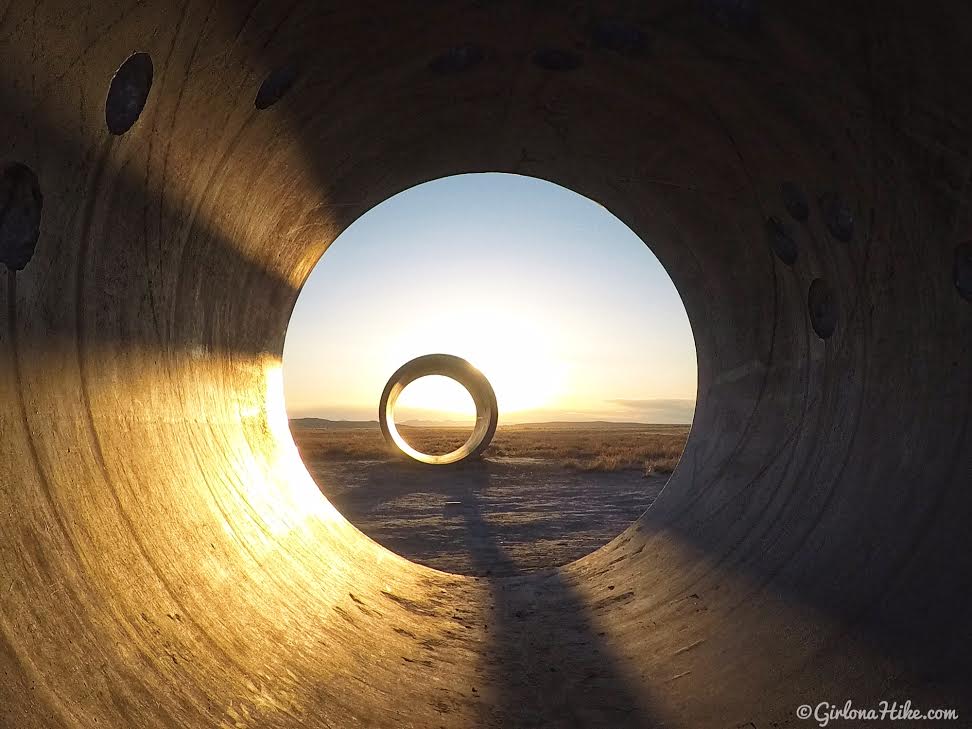 I love the glow inside Utah's Sun Tunnels during sunrise.
Nearby Hike – Salt Flats
This isn't really a hike, but more of a "roadside attraction" – taking photos in the Salt Flats off of I-80 near Wendover, UT. There are only a handful of places you can actually get out of your car and walk around the Salt Flats. The Great Salt Lake is the largest salt lake in the Western Hemisphere – you can read more about it here.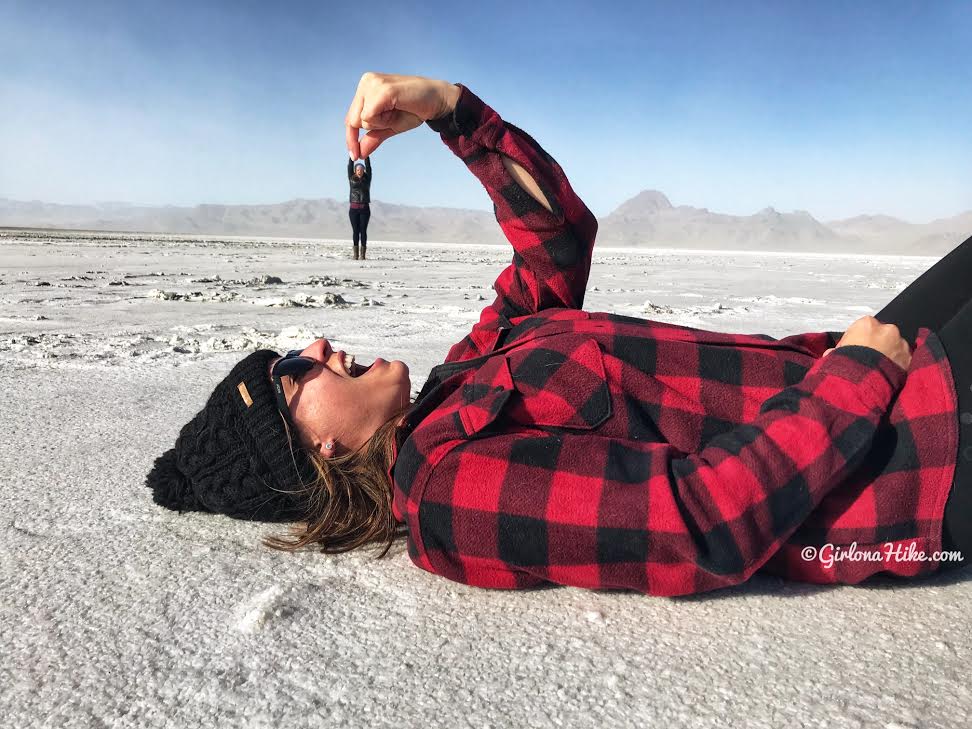 Gobble, gobble!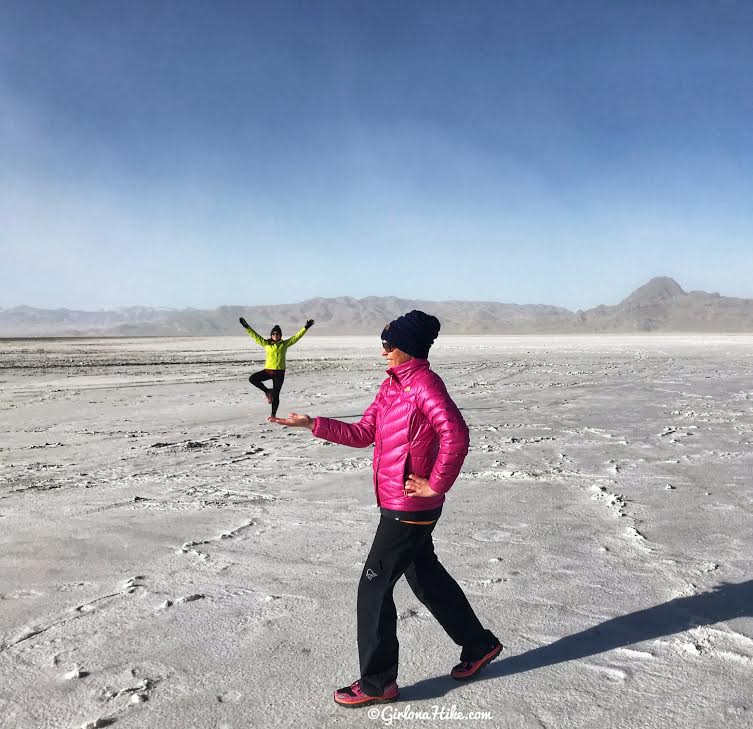 Practicing our balance.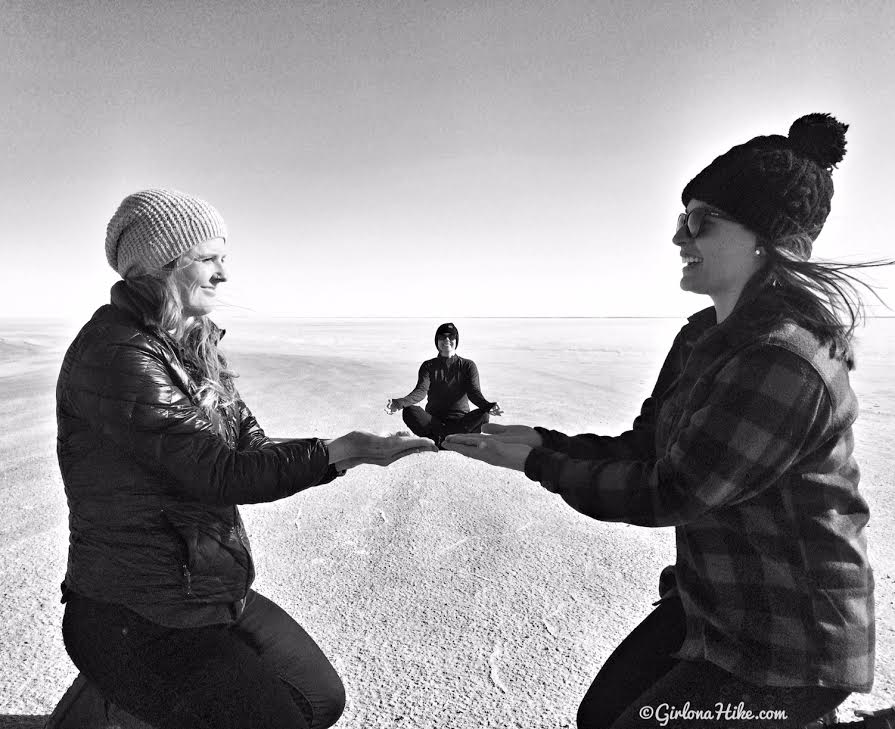 Sarah meditated so deeply she shrunk in size! LOL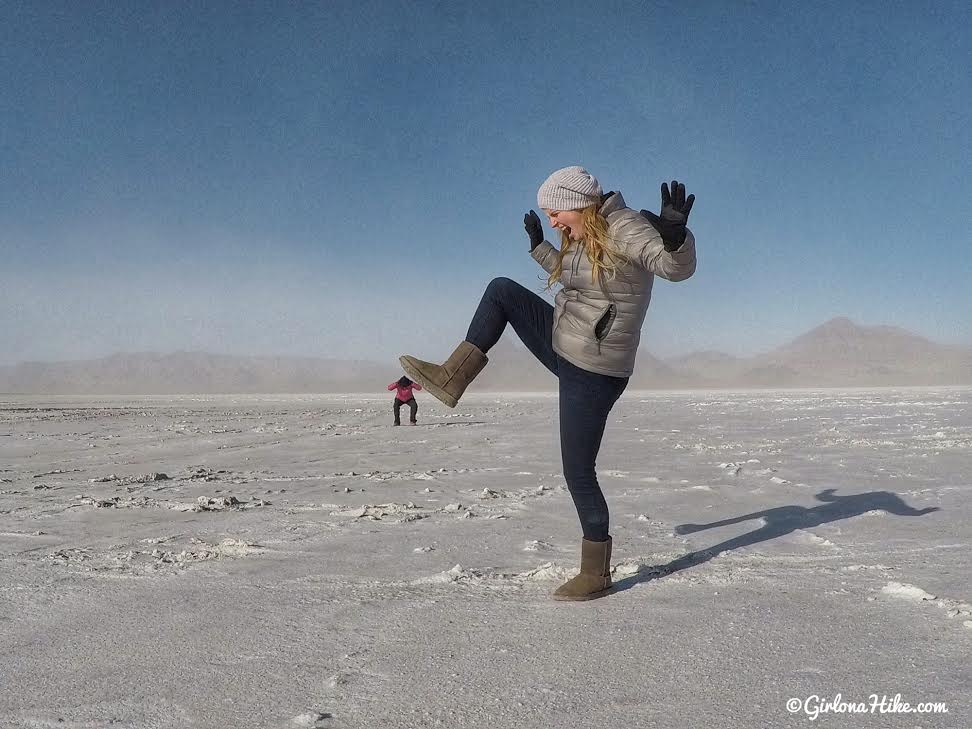 Watch out – don't get squished!

Save me on Pinterest!