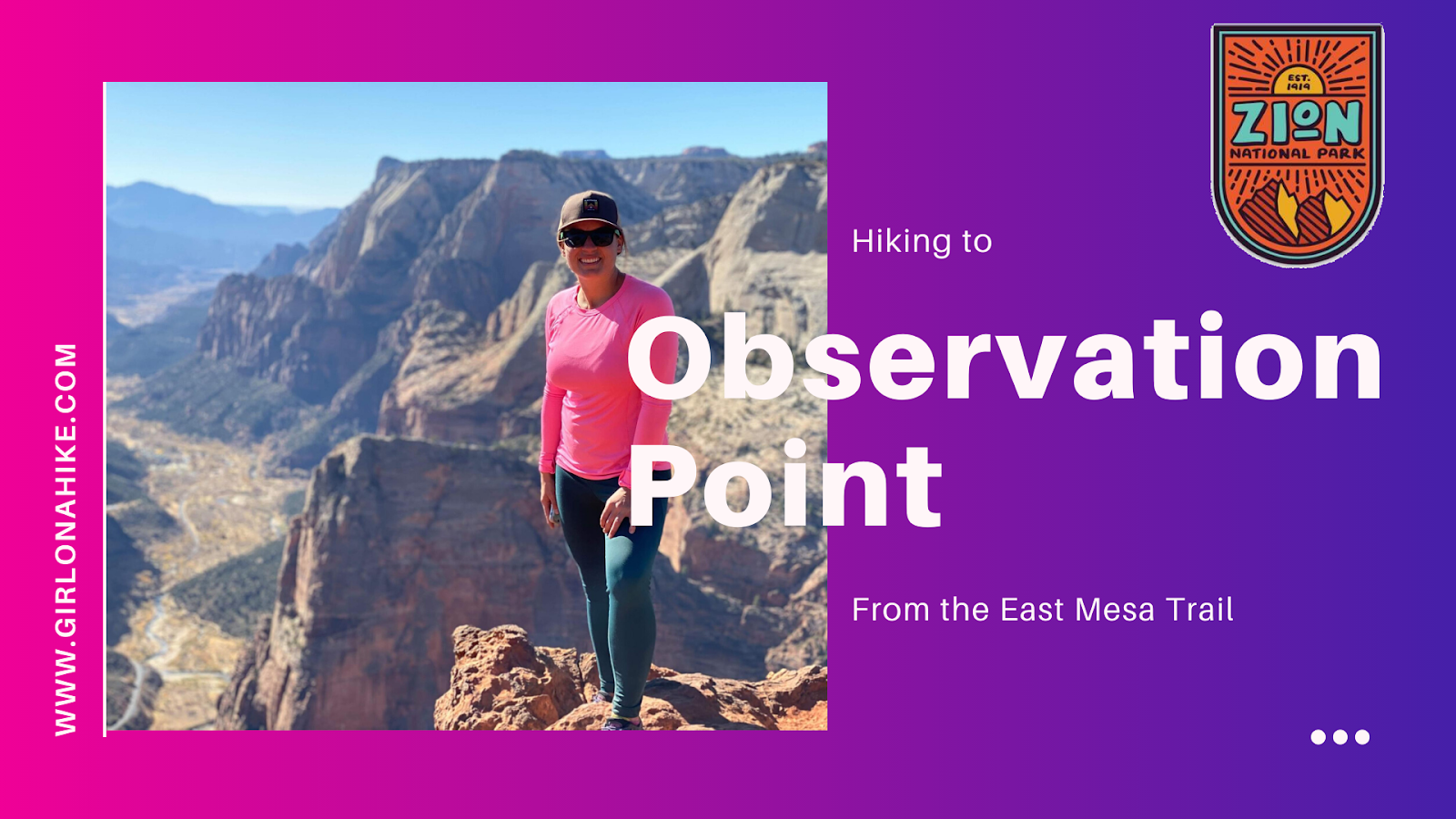 Hiking Observation Point from the East Mesa Trailhead, Zion National Park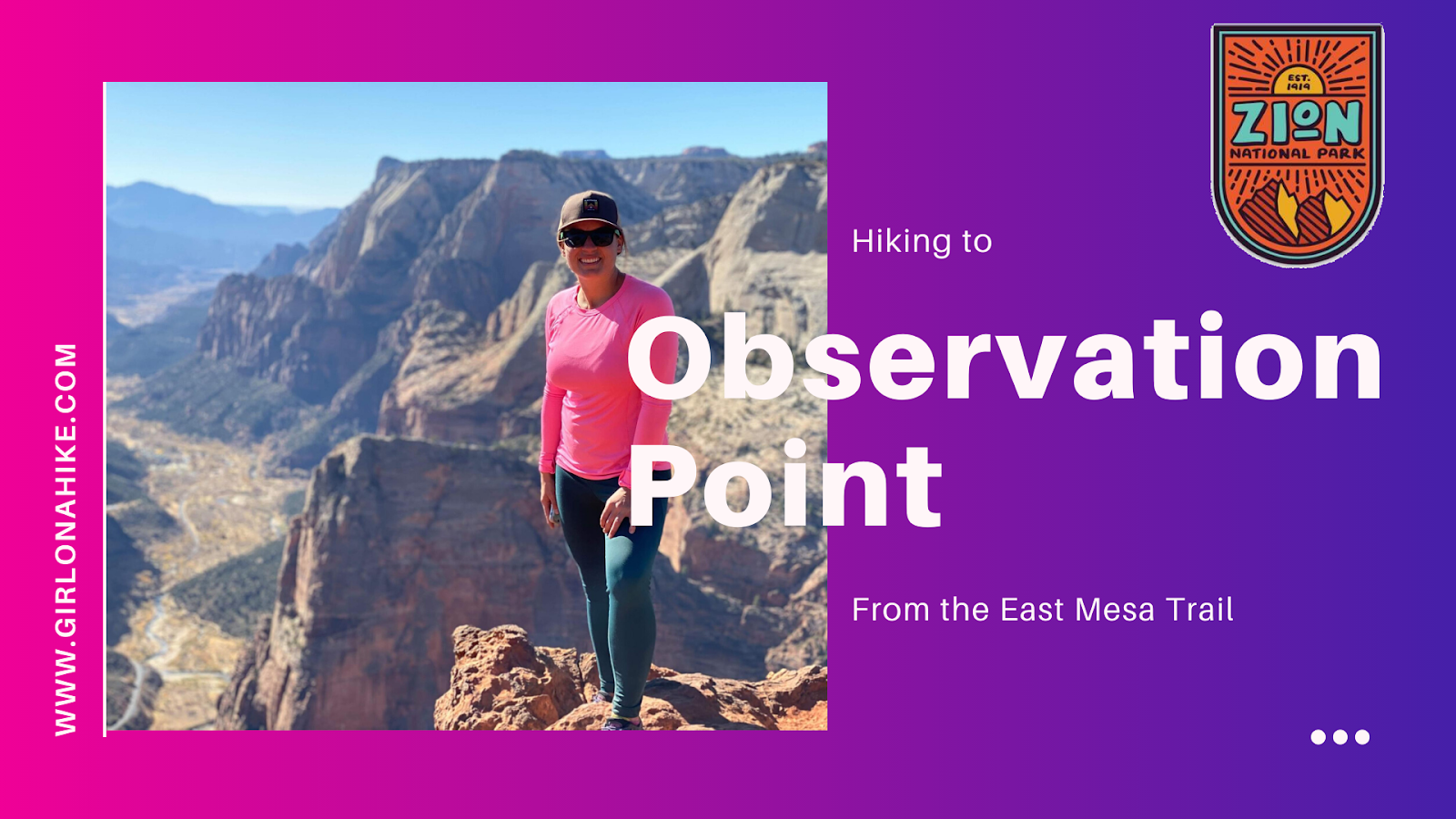 Observation Point is one of the most iconic overlooks in all of Utah and Zion National Park.
About
At only 6,507 ft, you can look 800 ft down to Angles Landing (5,790 ft), Zion Canyon, the Virgin River, The West Rim Trail, Signal Peak in the far west, and across to Cable Mountain. These 360 degree views can't be beat, and anyone can hike this trail. Prior to August 2019, you could hike the 8 mile RT trek from the Weeping Rock TH to Observation Point, but after a substantial rock fell from Cable Mountain, that trail is indefinitely closed. When you are on top of either Angels Landing or Observation Point, look just below Cable Mountain and you'll see the massive damage. I think it will be years until that trail is reopen (if ever).
However, just because the main trail is closed, don't let that stop you from hiking to this amazing location! The East Mesa trail is much easier and even kids can do this hike. It's mostly flat with one hill, and shorter by 1.5 miles RT. Driving to the East Mesa TH takes about 1 hour from ZNP Visitor Center, so plan on this taking up most of your day.
Directions
From the ZNP Visitor Center, drive East on HWY 9 for 22 miles, through the tunnel and past the East Entrance. Turn left at the signed "Observation Point TH", on N Fork County Road. Drive about 5 miles past the Zion Ponderosa Ranch, then left on Twin Knolls Road. There is no sign for Observation Point here, so watch for the normal green street sign. The road turns to dirt here -continue straight until you reach a "T" in the road with a bunch of signs. Turn right. From here, there are several signs for Observation Point so it's easy to find. Do not attempt to drive this road during or right after a rain storm as the mud will not be fun to drive through and you can possibly get stuck unless you have 4×4 drive. Otherwise, most cars can make it to the TH.
Here is a driving map. You can also see my maps below.
Trail Info
Distance: 7 miles RT
Elevation gain: 420 ft
Time: 3-4 hours
Dog friendly? No, dogs are not allowed
Kid friendly? Yes, for older kids
Fees/Permits? No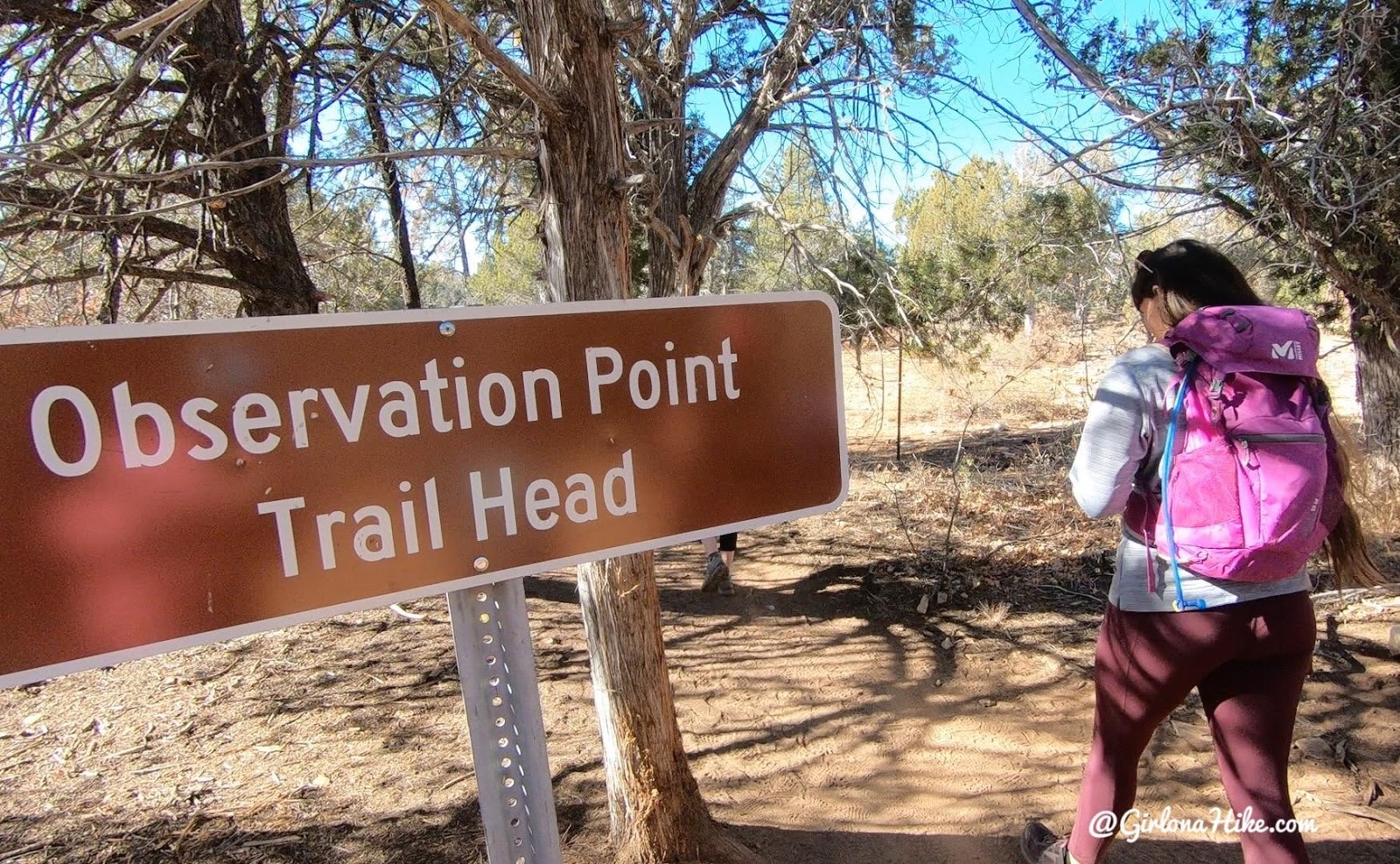 Start by walking to the end of the road where there's an official sign and fence.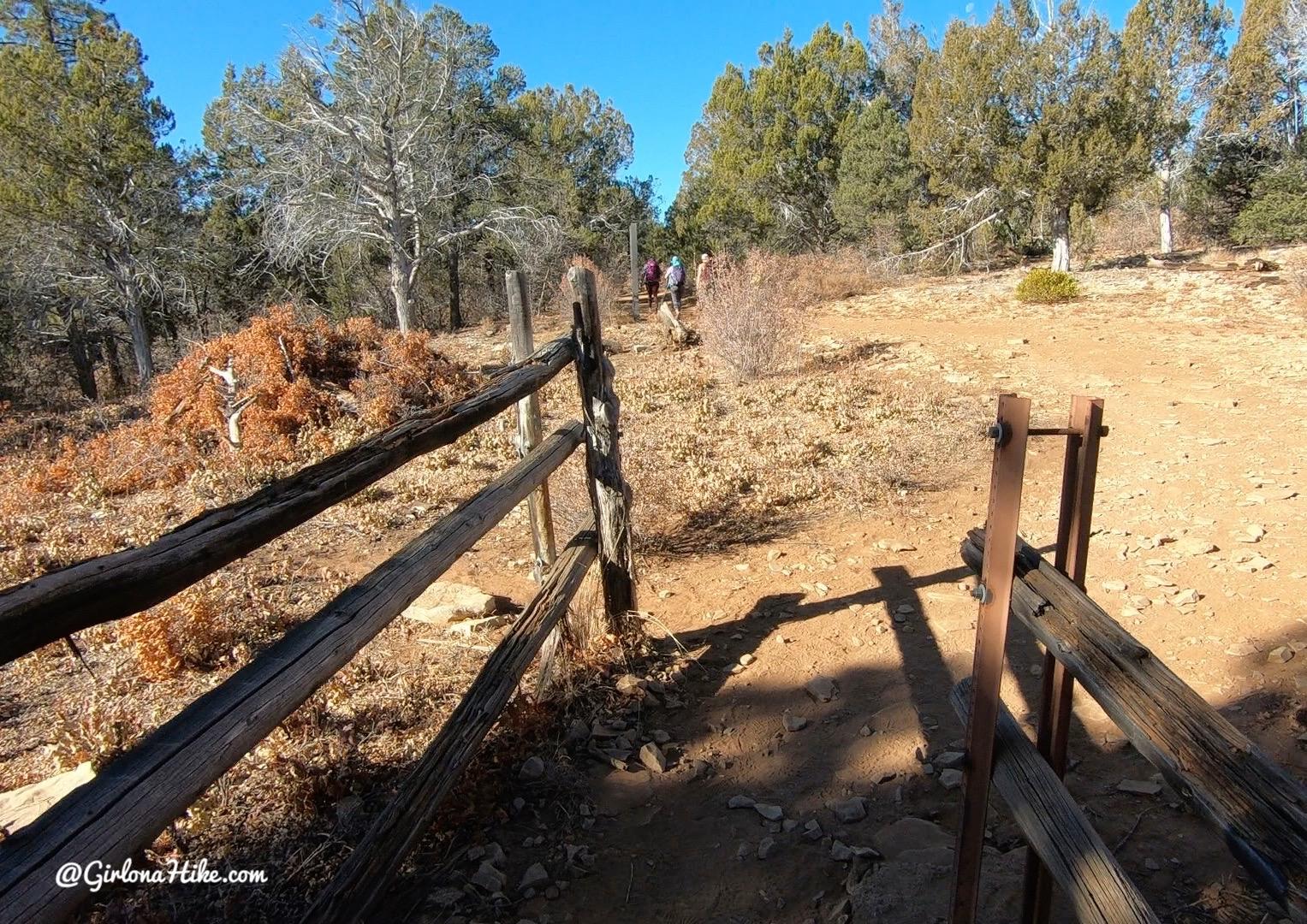 Cut through the wood fence, and you'll pass a trail info sign on the left.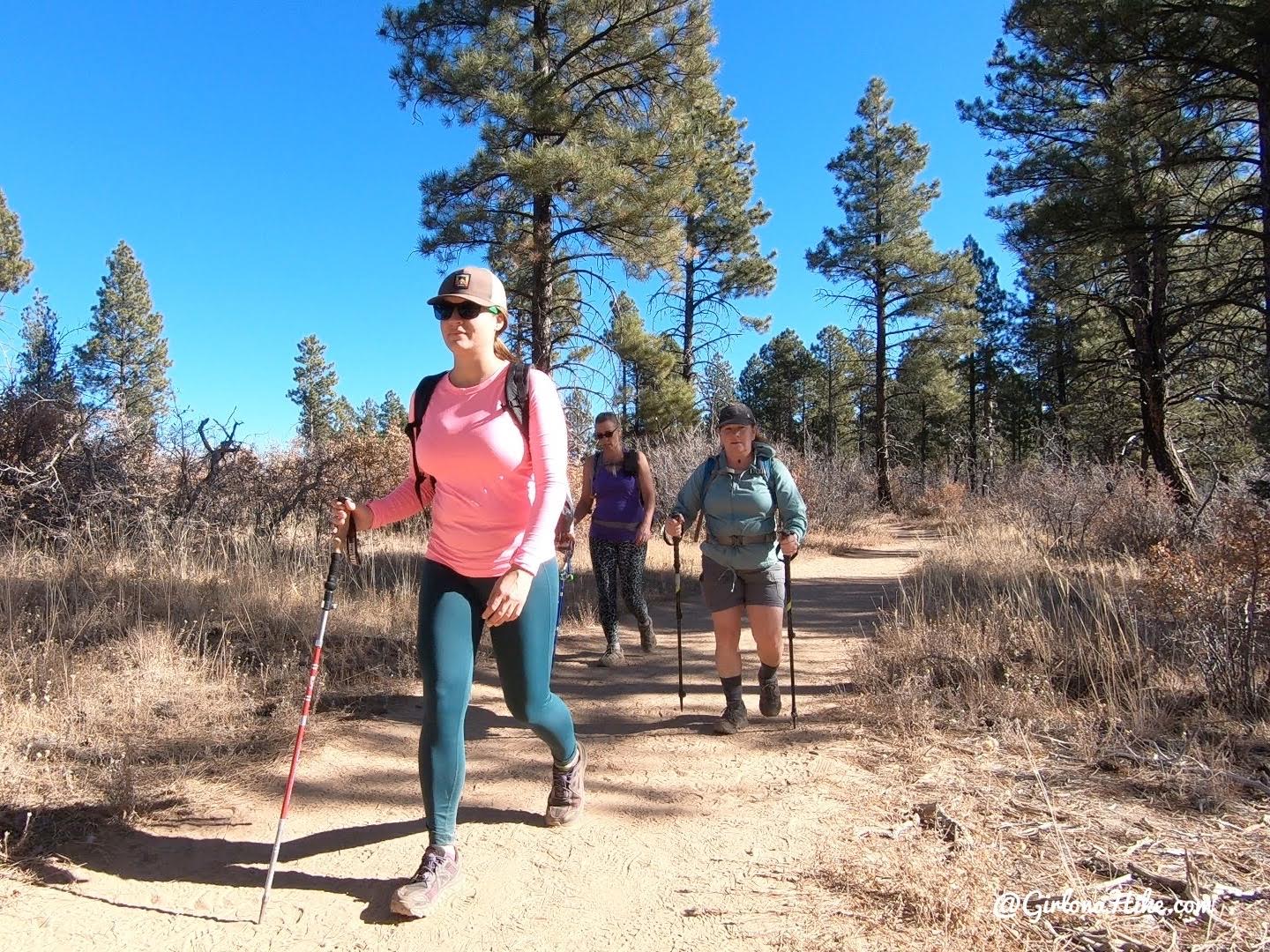 The hike is very flat and shaded the first 2 miles.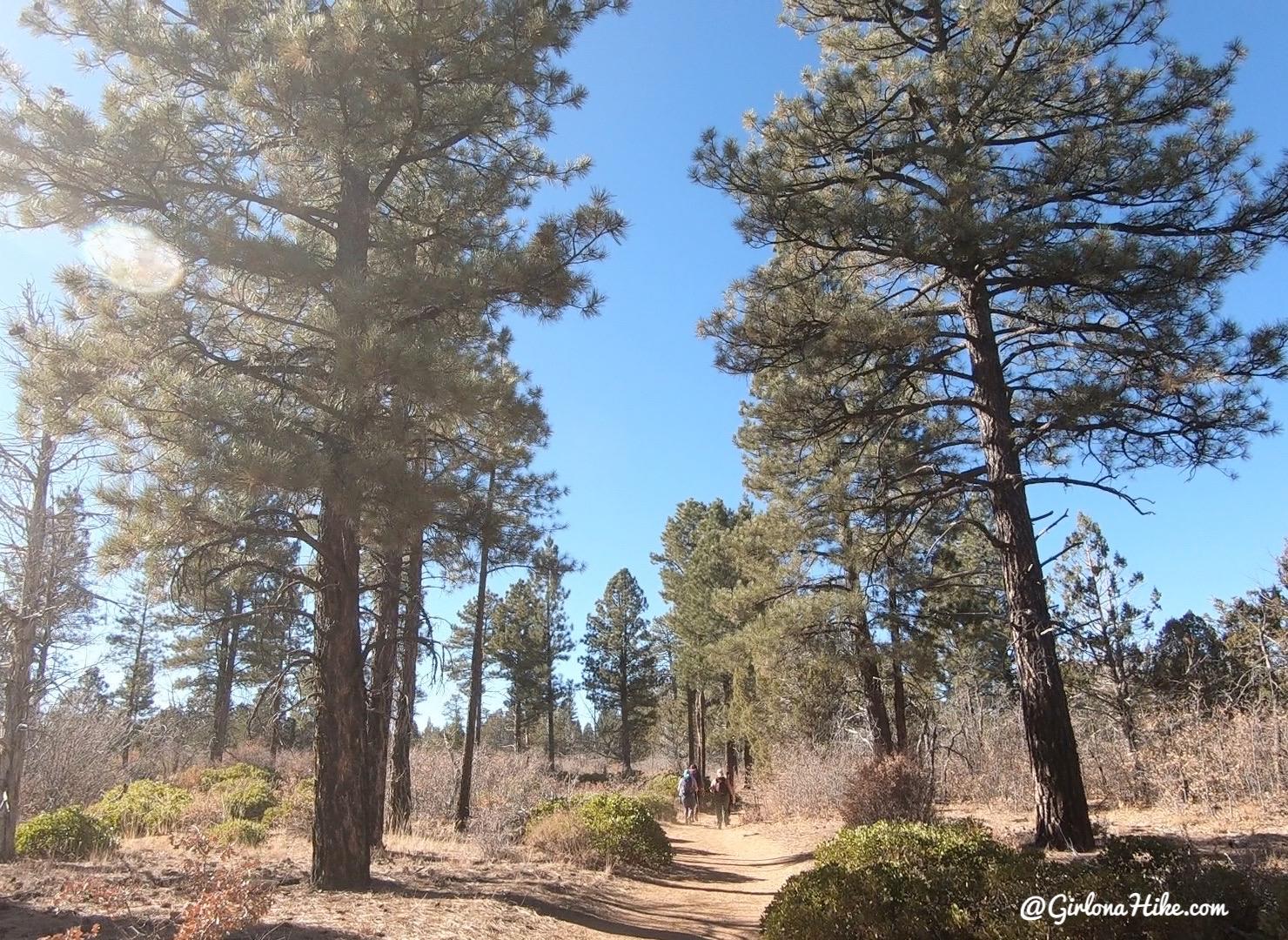 Giant Ponderosa trees!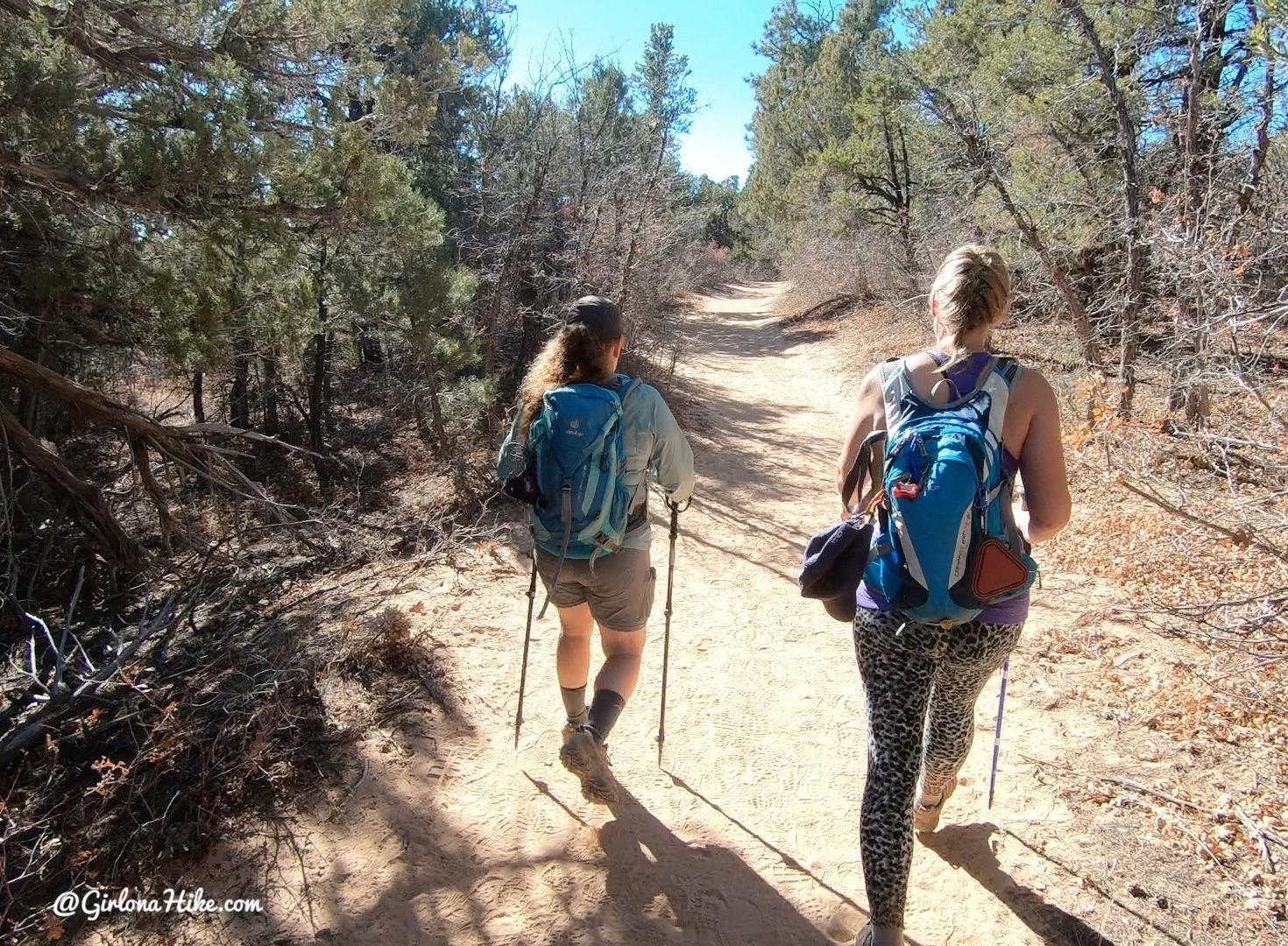 The trail starts to descend slightly the mile 2.2-2.9.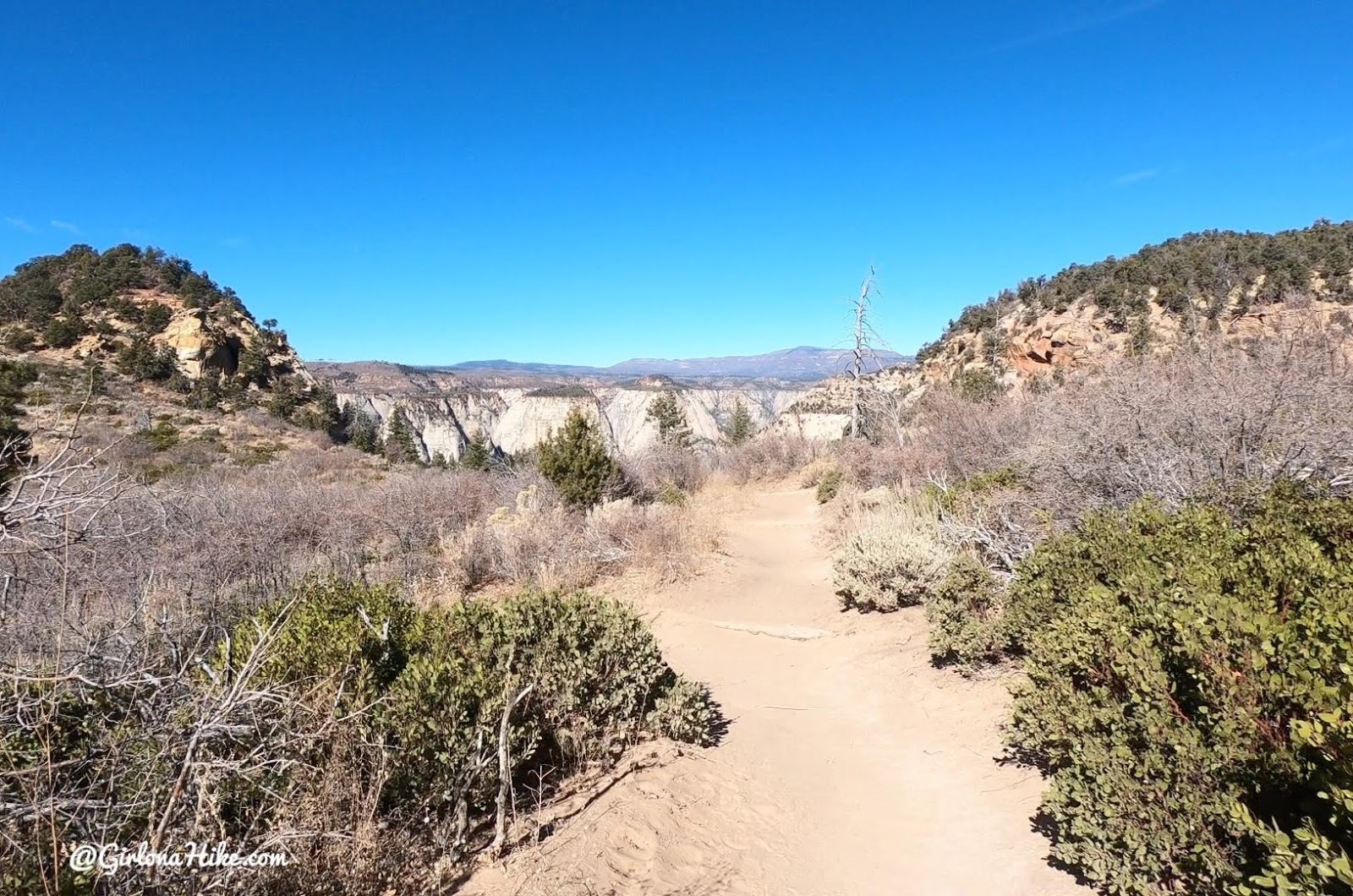 The views then open up and the trail becomes sandier.
Reach the one and only trail split, turn right. The trail coming from the left is the old trail to Observation Point, before it was closed. You'll see it blocked off now.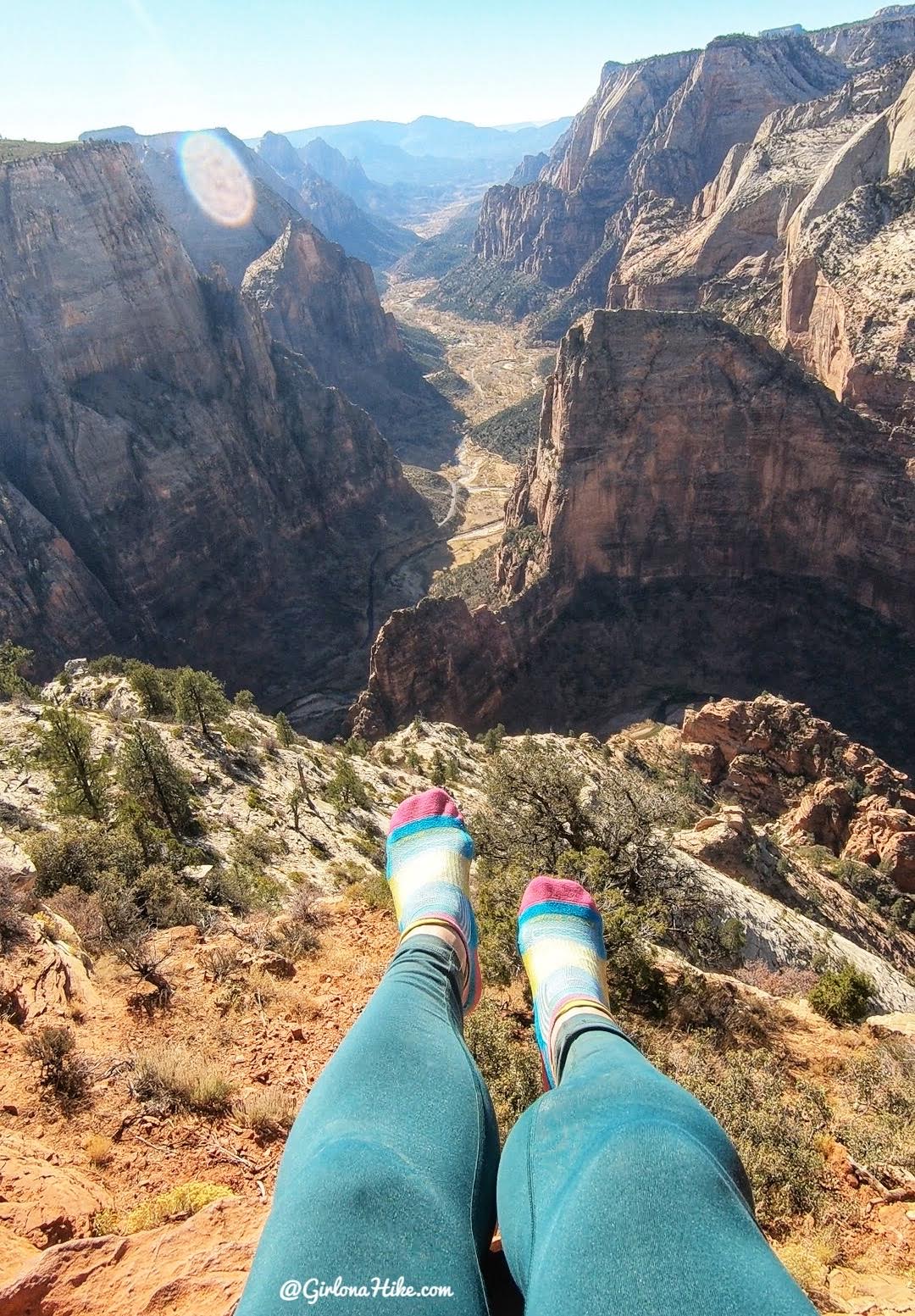 Reach Observation Point at mile 3.5! So cool to look down on Angels Landing! We were there yesterday while hiking the West Rim Trail. I like to take my shoes off at the destination to prevent blisters.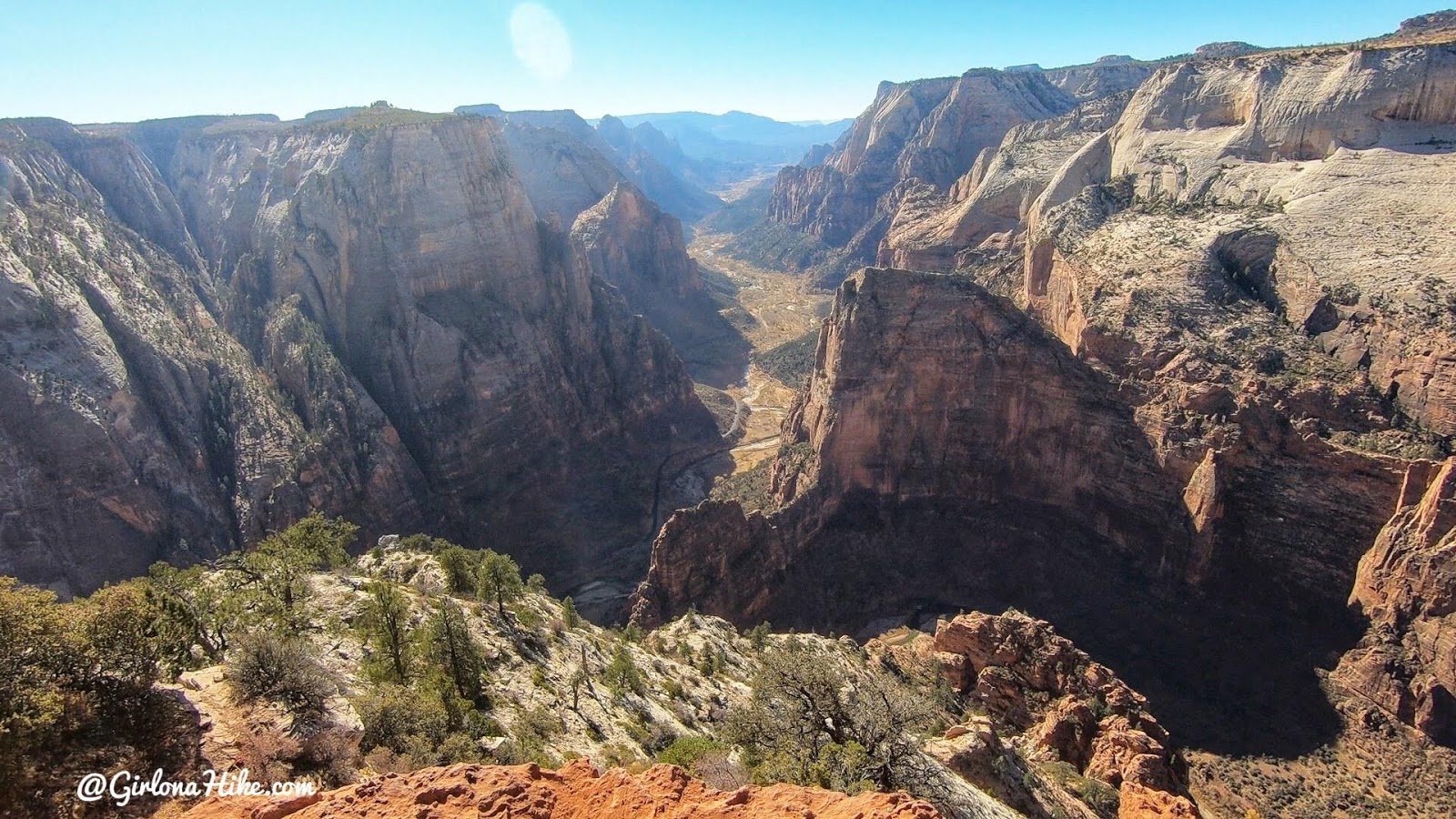 One of my favorite Utah overlooks.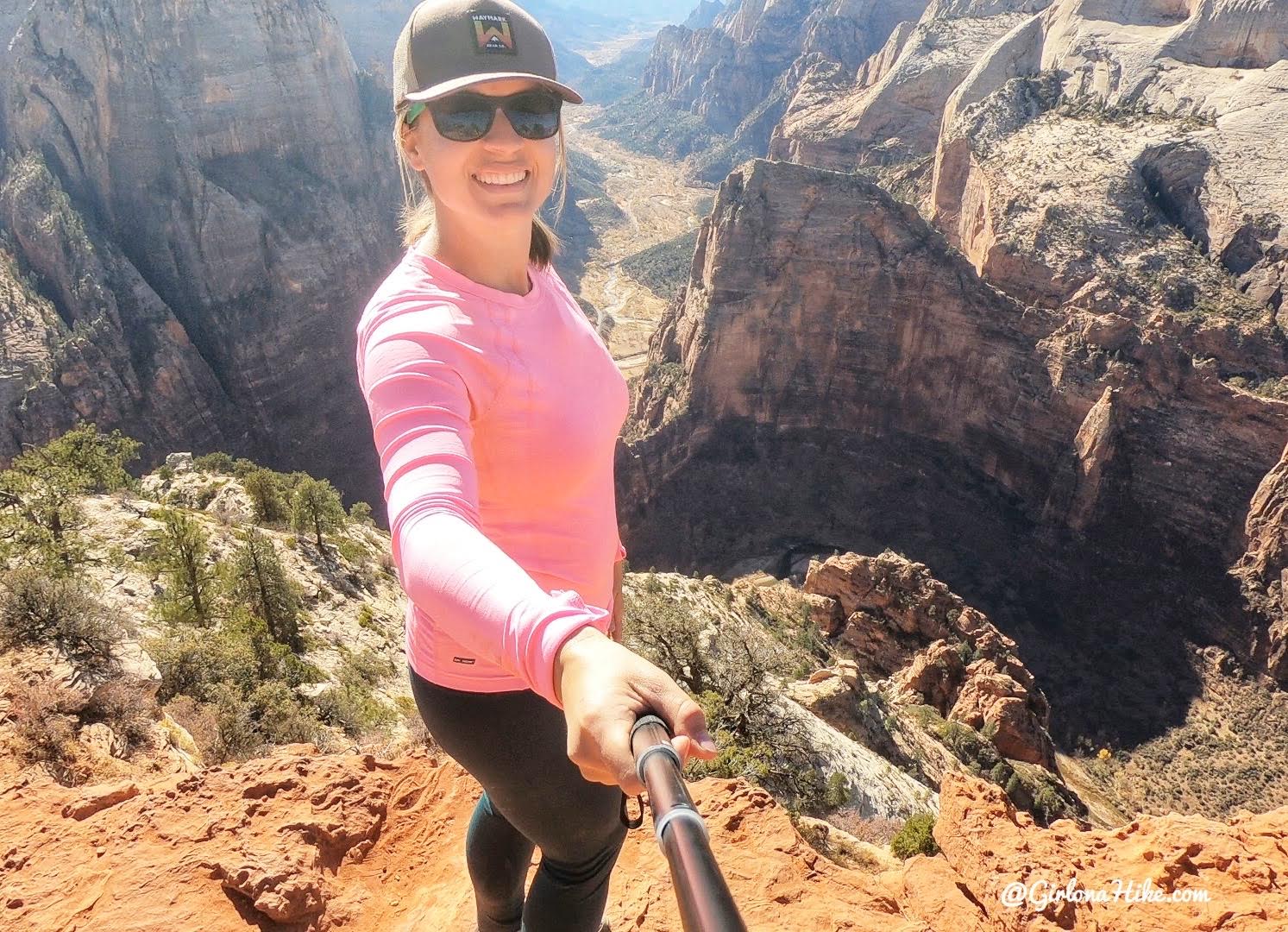 That's a long ways down to Angels Landing!

Hat made by

Waymark Gear Co.

– get 10% off your order using the code "GIRLONAHIKE" at checkout here!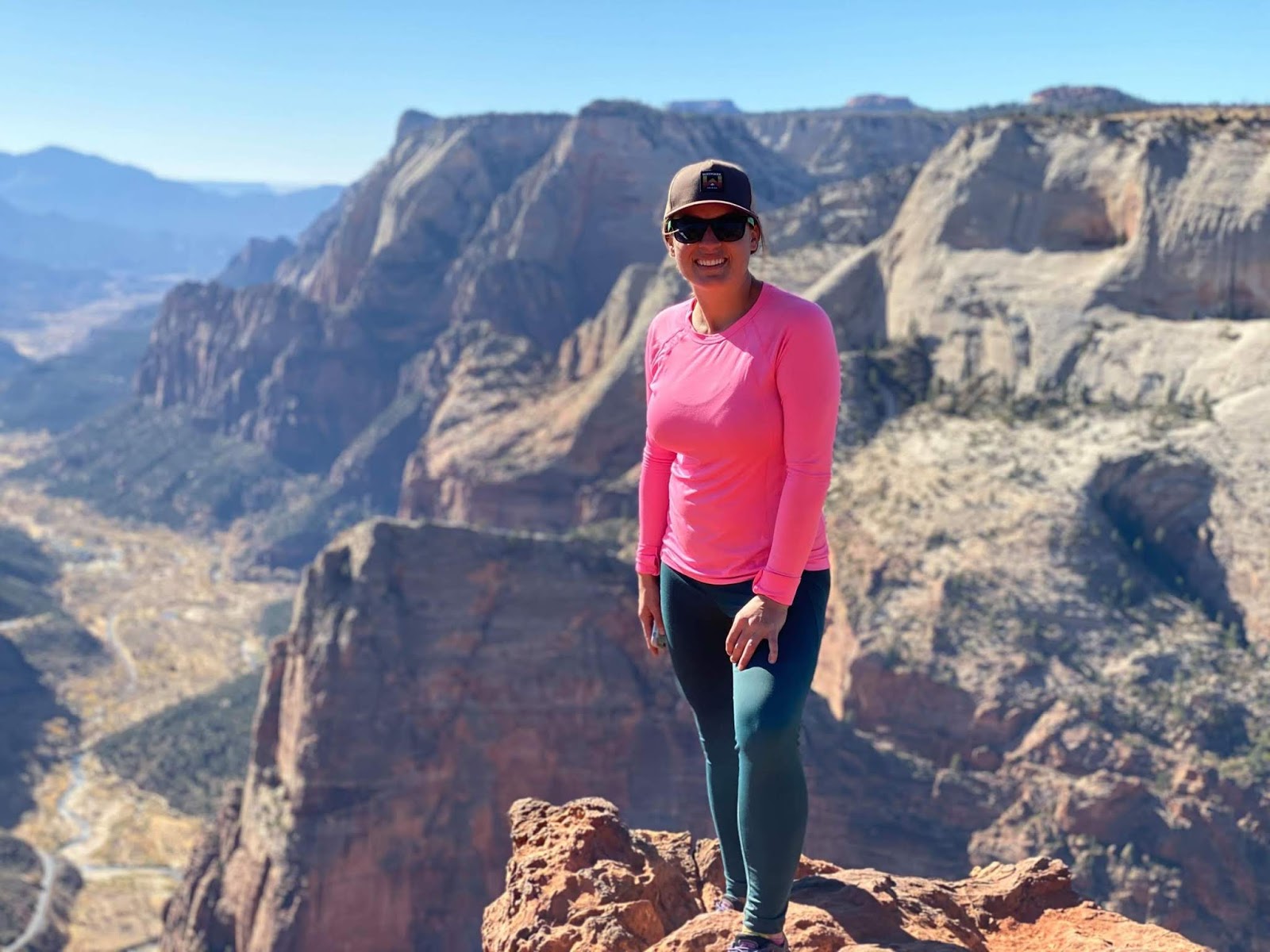 I thought the old trail was more scenic the entire way up, but these views still can't be beat in ZNP! Gotta love Utah!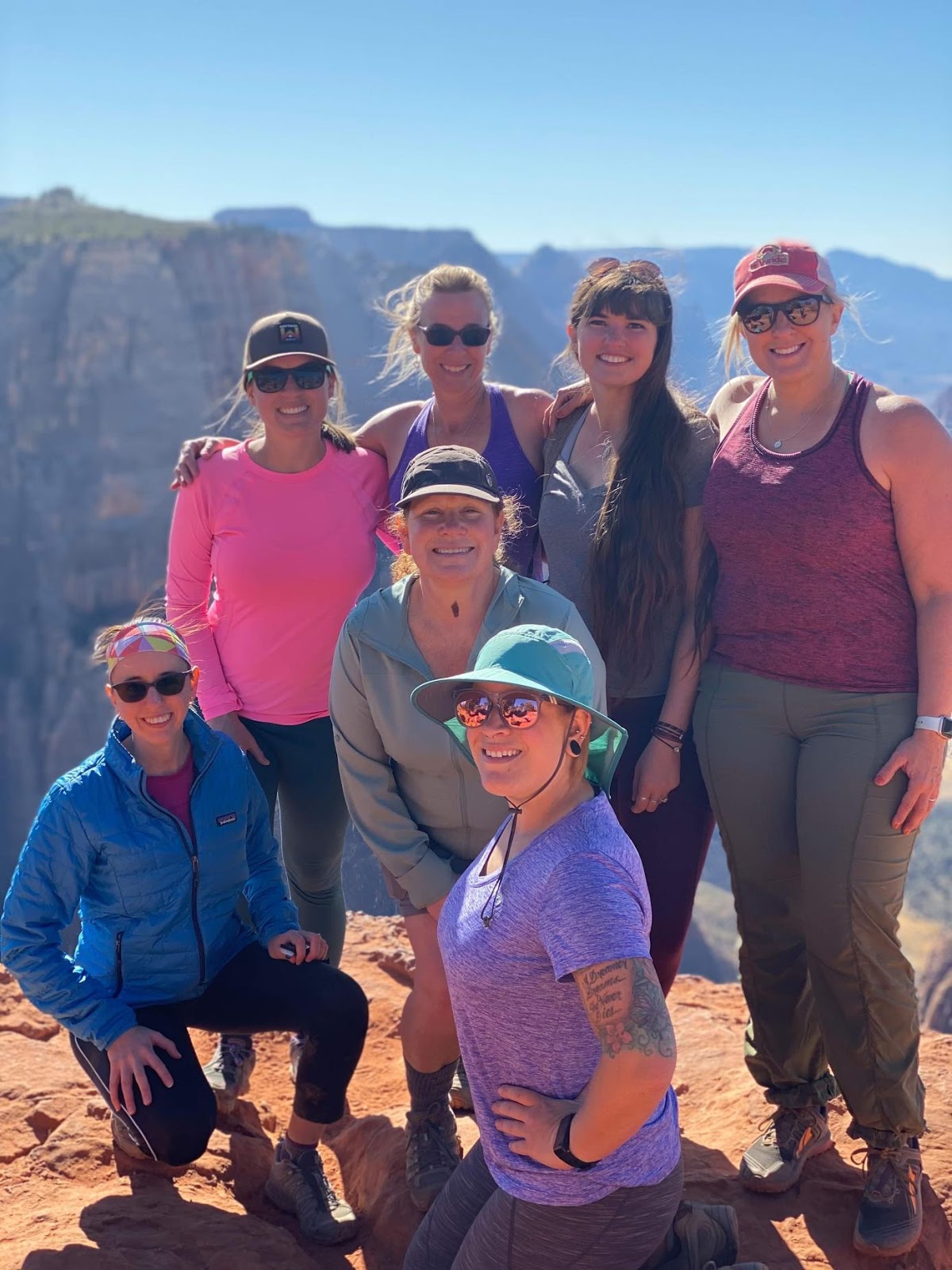 Girls day!
Check out my video!
Trail Map
My track via Gaia GPS – the best tracking app! Get your app here for a discount.
Recommended Gear
Nearby Hike
Hiking the West Rim Trail, Zion National Park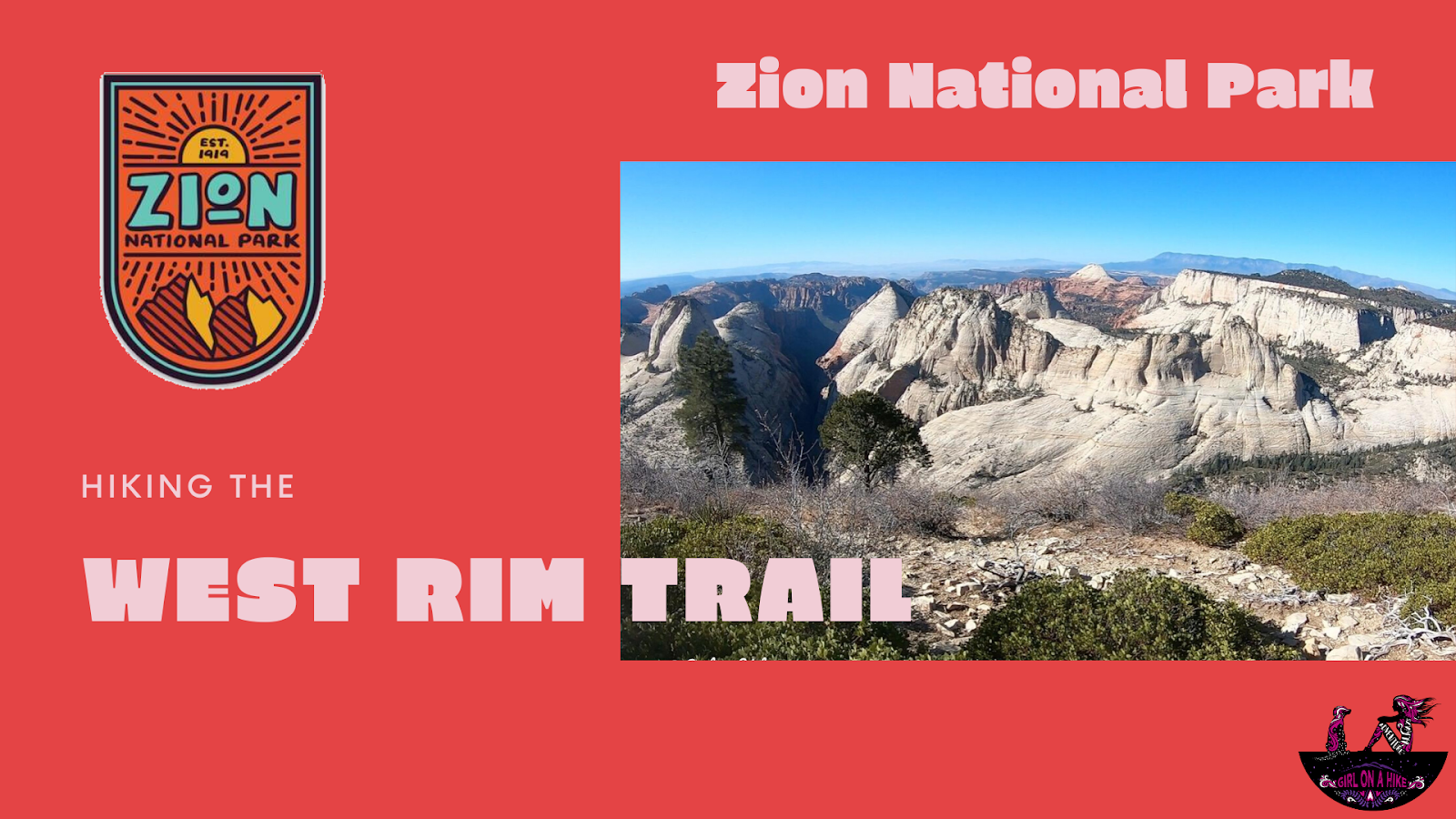 Save me on Pinterest!