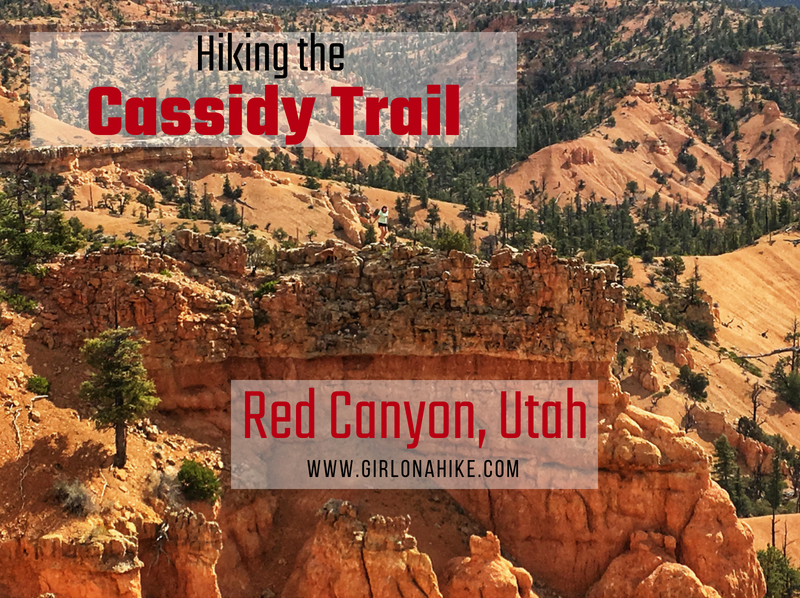 Hiking the Cassidy Trail in Red Canyon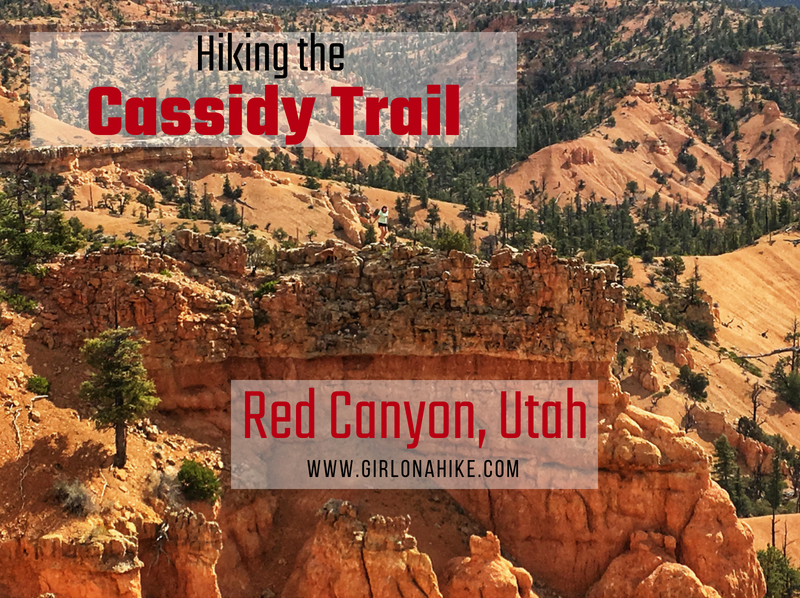 Red Canyon is located off HWY 12 near Bryce Canyon National Park, which compared to its famous neighbor, sees half the visitors. And for good reason – there's no national park name attached it, and many people do not realize how many trails are in the canyon. In particular, the Cassidy Trail, is one of the best in the canyon. No fees, dog friendly, shade, and amazing views all located in the Dixie National Forest – does it get any better?
About
Red Canyon itself is a relatively shallow valley on the Paunsaugunt Plateau surrounded by exposed orange and red limestone. The rocks have eroded into the familiar pinnacles, spires, columns, and hoodoos which are also found in Bryce Canyon National Park (BCNP). Because most visitors are on their way to or from BCNP, they don't take the time to stop in the canyon. However, the Cassidy Trail is very well worth the time. The canyon extends for several miles, but you can choose your own distance. We were headed back home after 5 days in the Escalante, and made this our last stop to let the dogs stretch their legs before sitting in the car for 4 hours. We only had a few hours, so we did a 4 mile loop: up the Cassidy Trail, to Ledge Point, over to the Rich Trail, then looped back.
The Cassidy Trail makes for a great option to bring dogs to since BCNP allows them on hardly any trails plus always need to be leashed. You can still see everything that Bryce has to offer here, without ever going into the park! This trail is accessible year round, but is best done in Spring and Fall once the temperatures have cooled off.
Directions
From Panguitch, Utah, head south on HWY 89, then turn left for BCNP on HWY 12. Drive 4.5 miles, then turn left into the TH parking area. Here is a driving map.
Trail Info
Distance: 4.5 mile loop
Elevation gain: 451 ft
Time: 2-3 hours
Dog friendly? Yes, off leash
Kid friendly? Yes!
Fees/Permits? None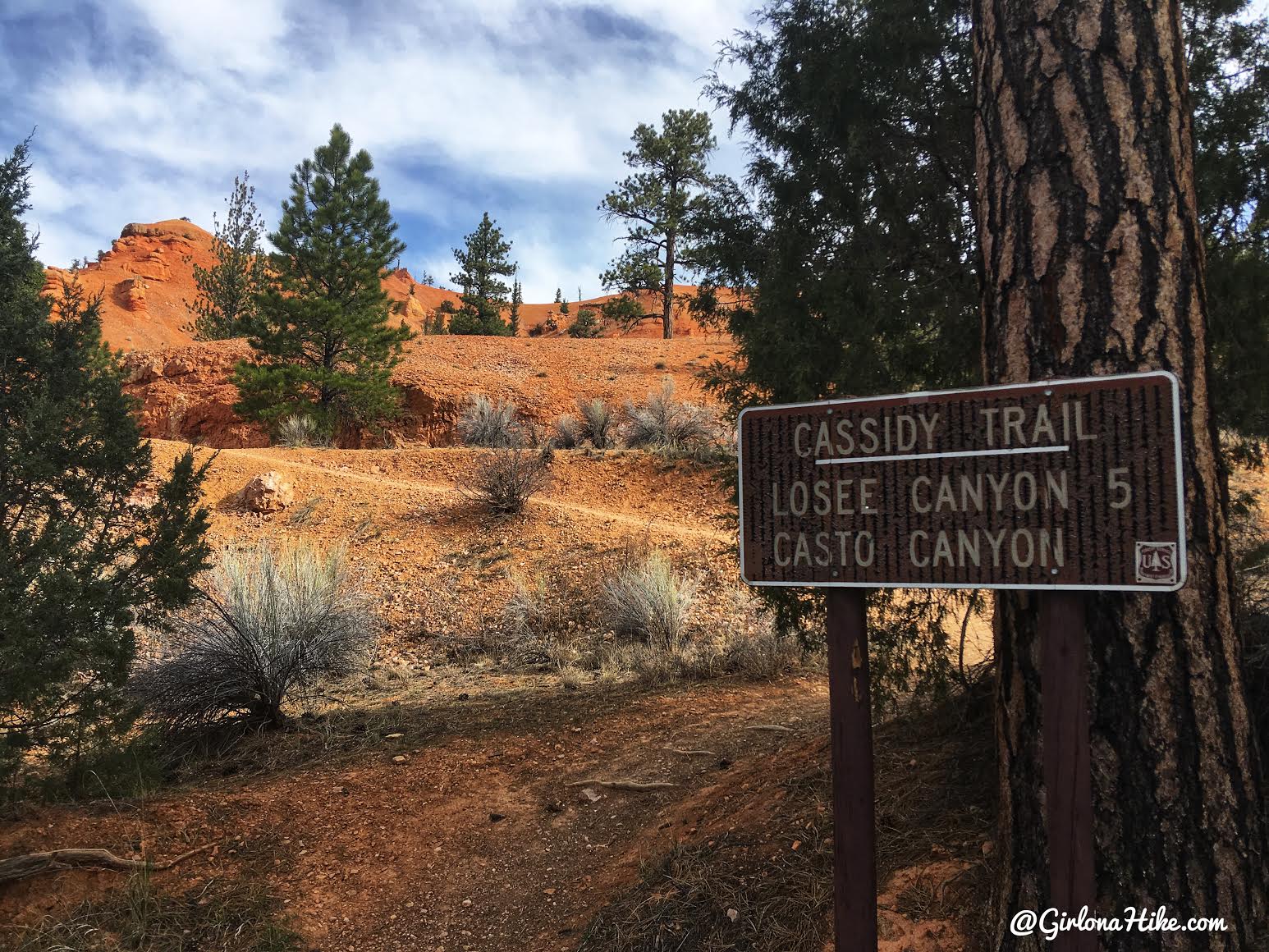 The trail begins in the NW area of the parking lot. If you had a full day, another hiking option is to go all the way to Losee Canyon. We didn't have that much time, so we created our own 4 mile loop.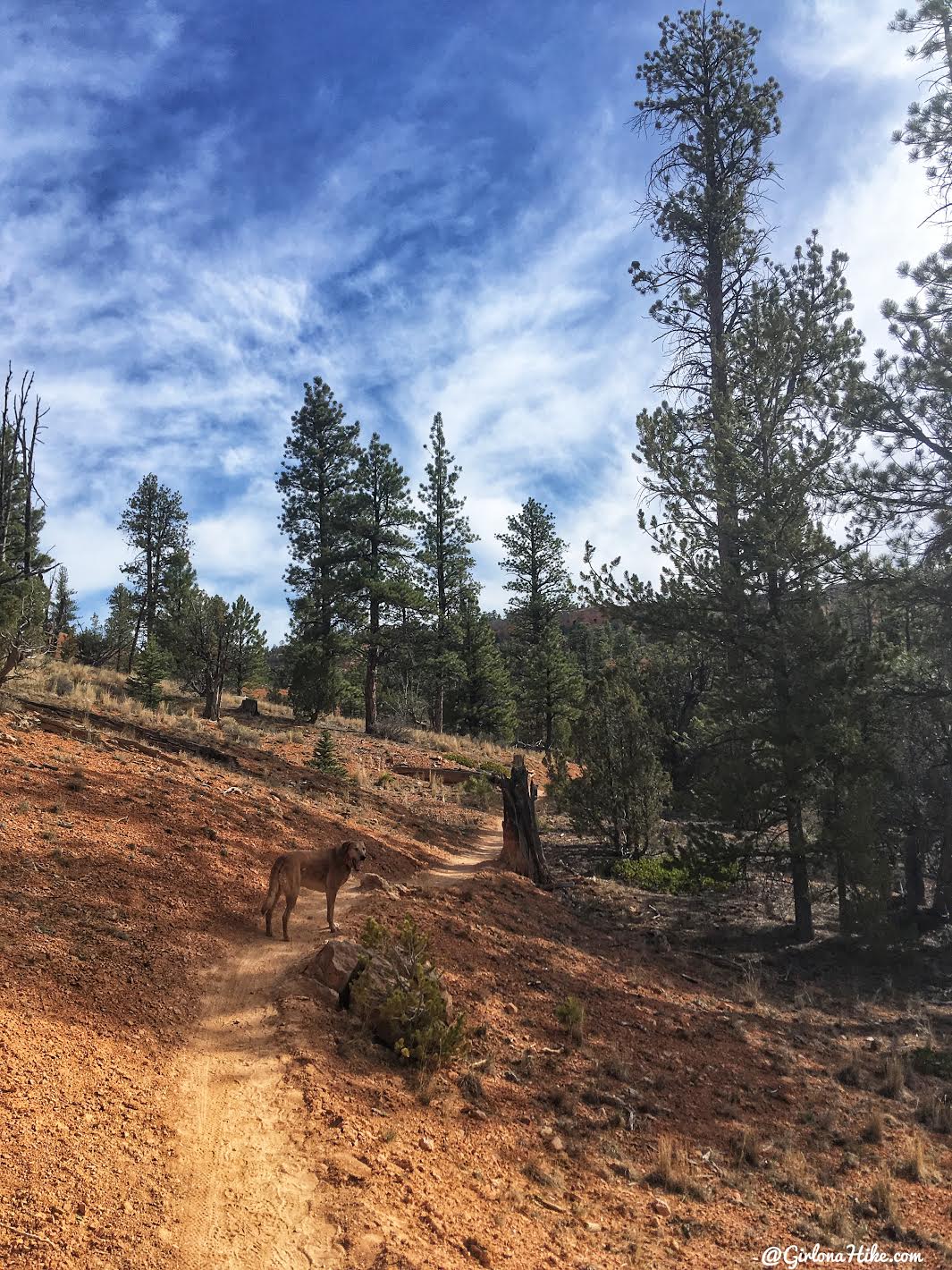 The trail itself is super mellow and easy to follow.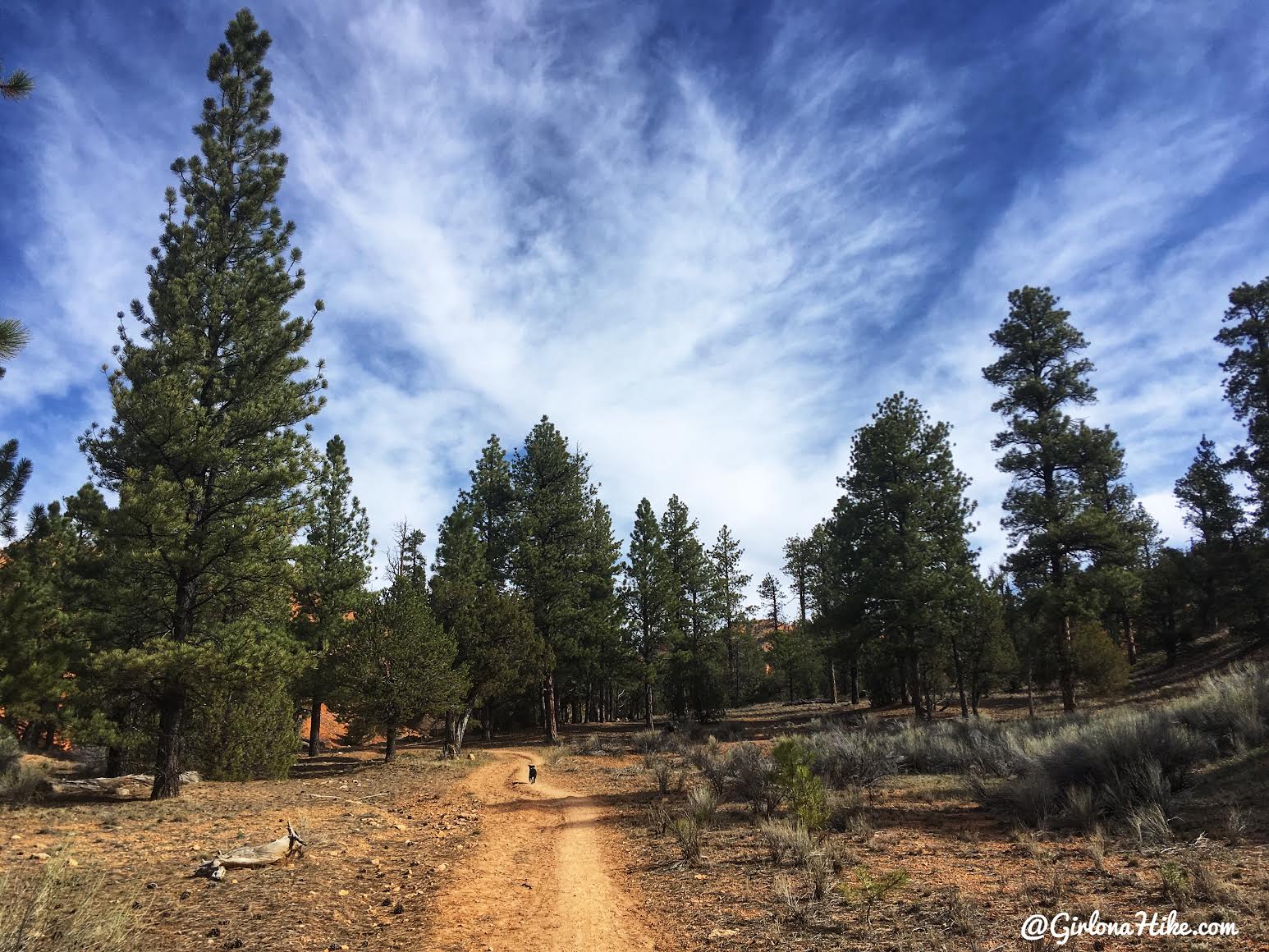 We hiked here early on a Sunday morning, and didn't see anyone until we started hiking back. Normally, this trail can become quite crowded with other runners and mountain bikers. I highly recommend starting early (before 9am) so that the dogs don't get too hot, plus you won't have to worry about moving off the trail as much to let others pass.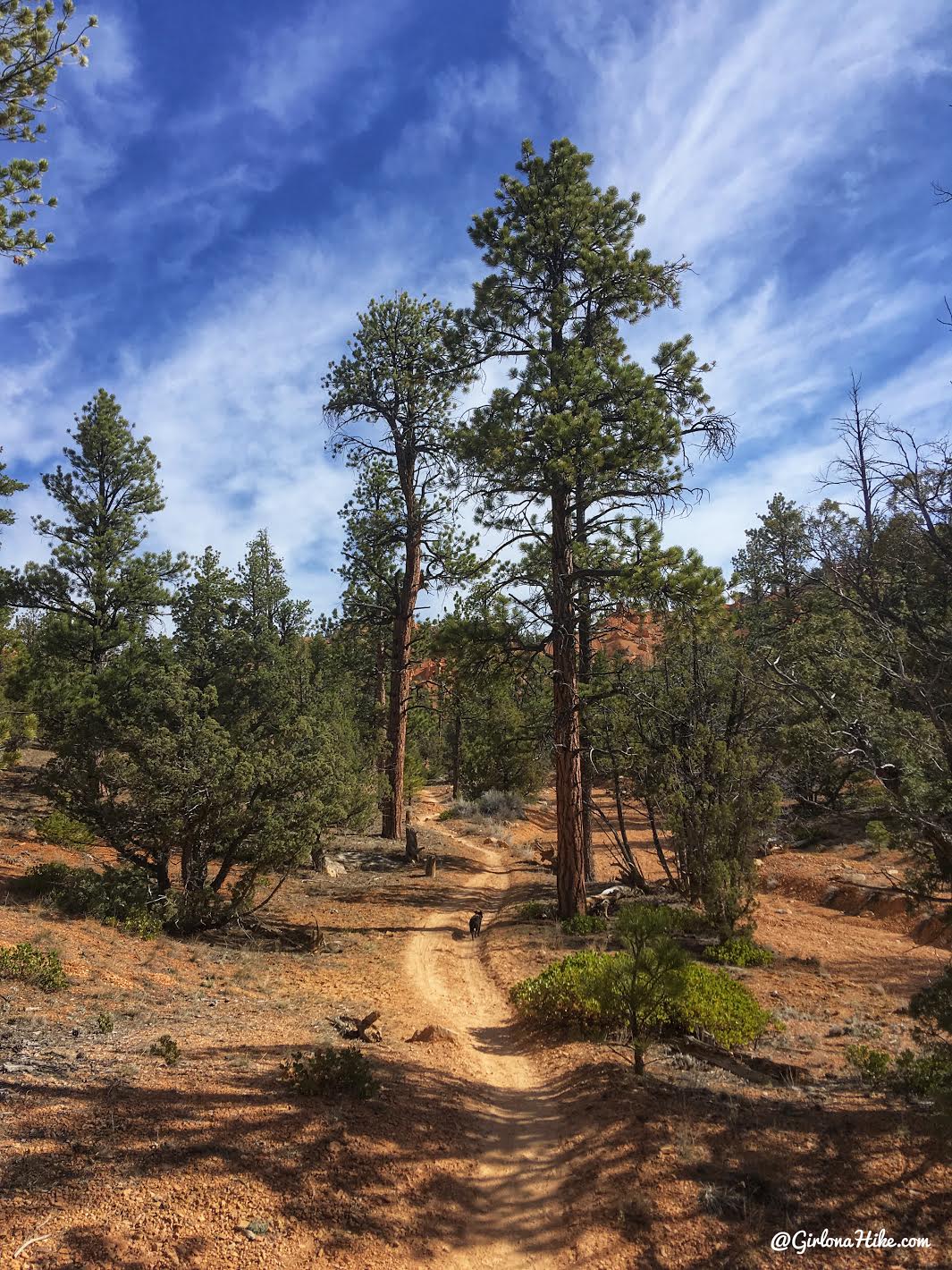 I loved the tall Ponderosa trees!
At 1 mile you'll see the first trail split. We went left for the Rich Trail, which also leads to Ledge Point.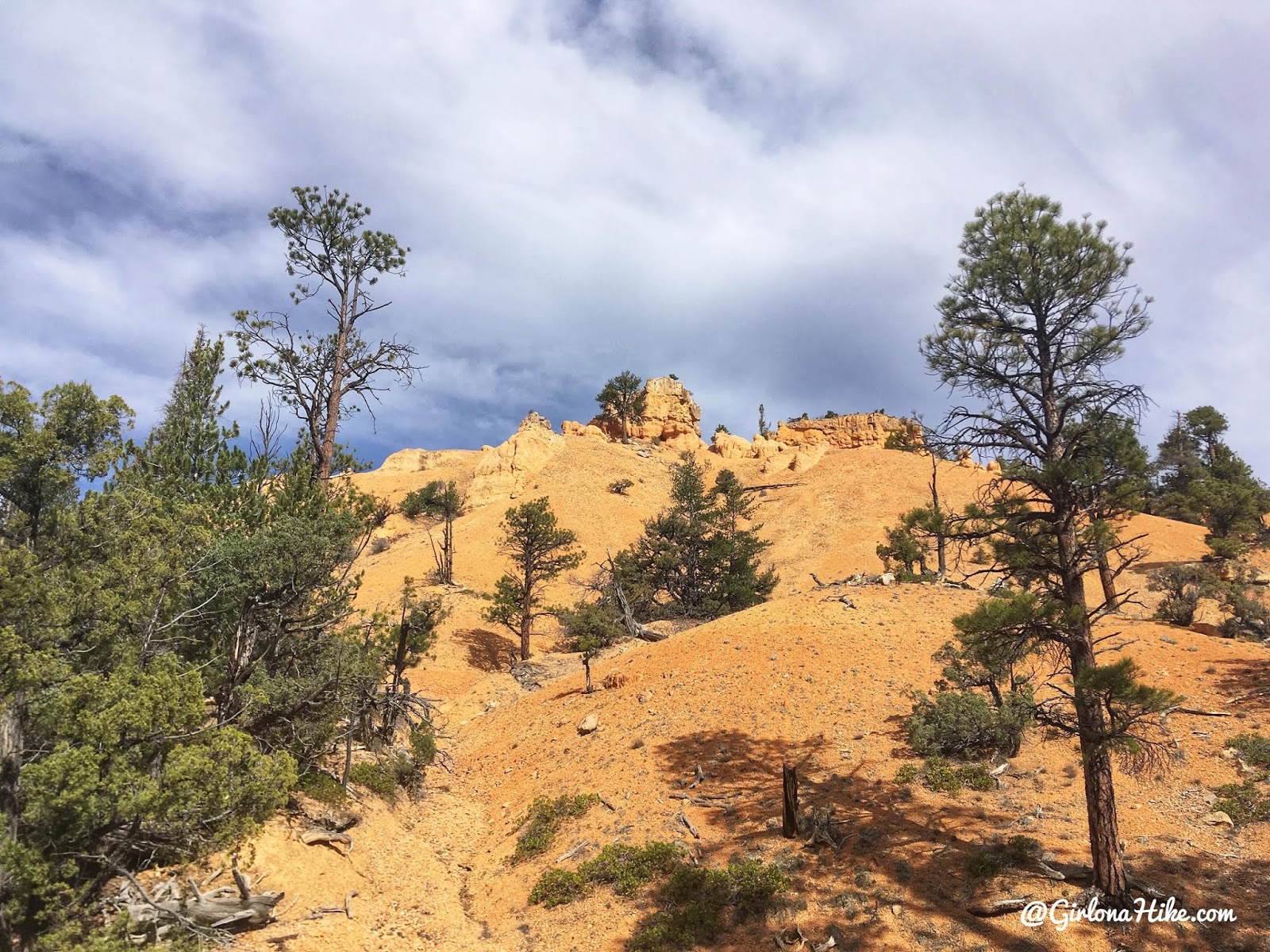 The hoodoos start to appear on the hillside to your right.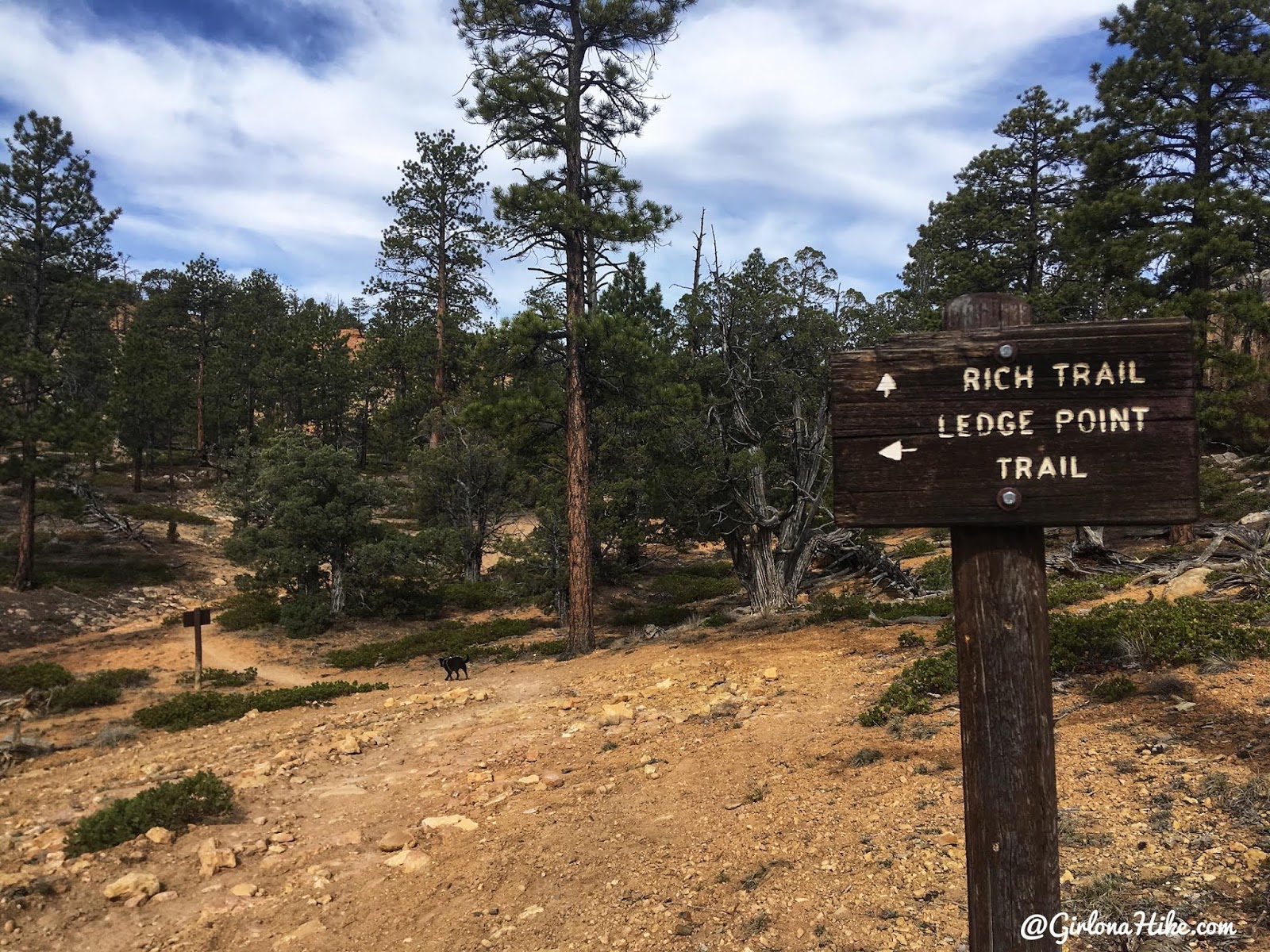 Turn left again for Ledge Point.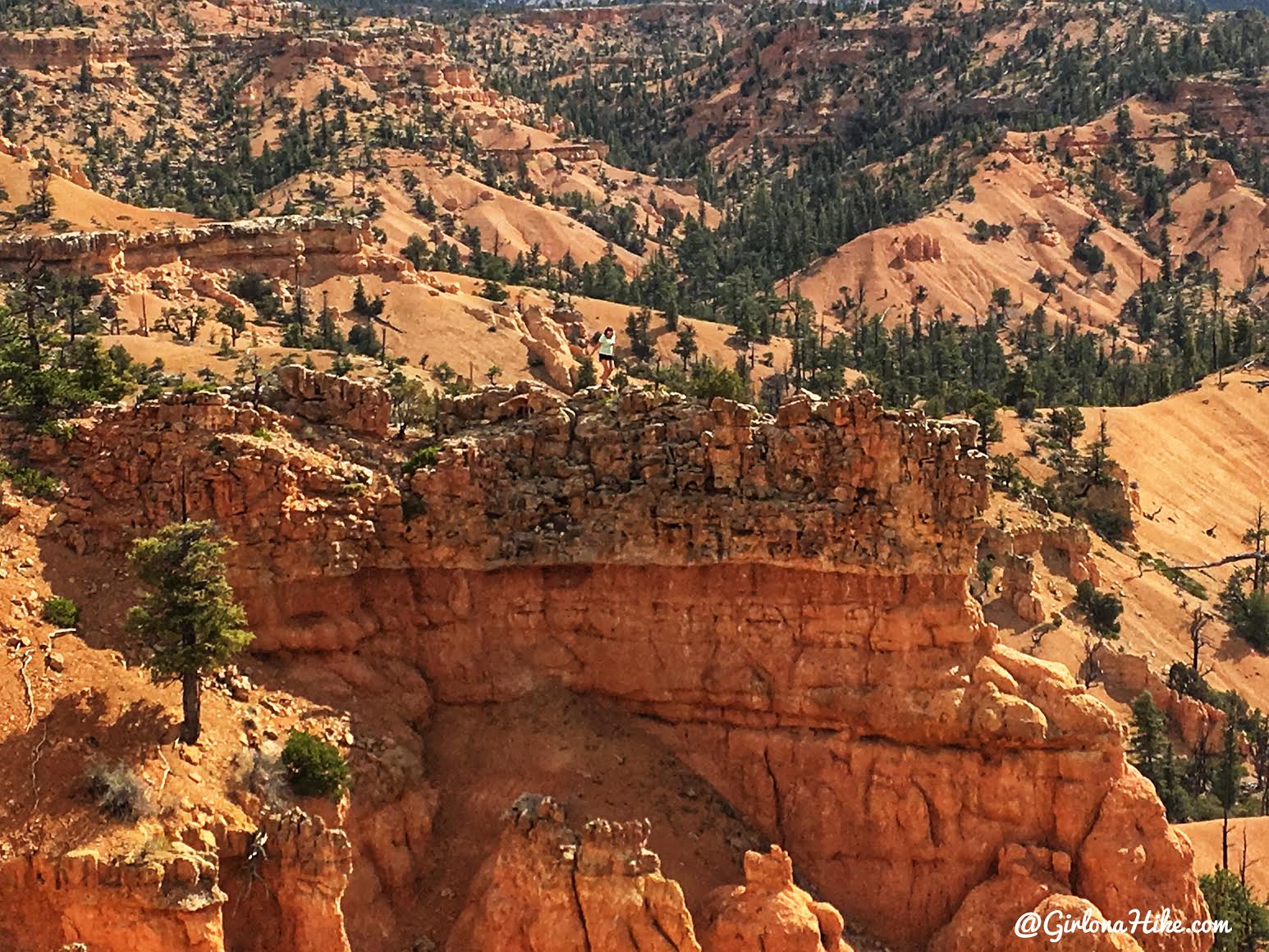 On the way to Ledge Point. If you haven't noticed from past posts, I can be a dare devil! I love scrambling.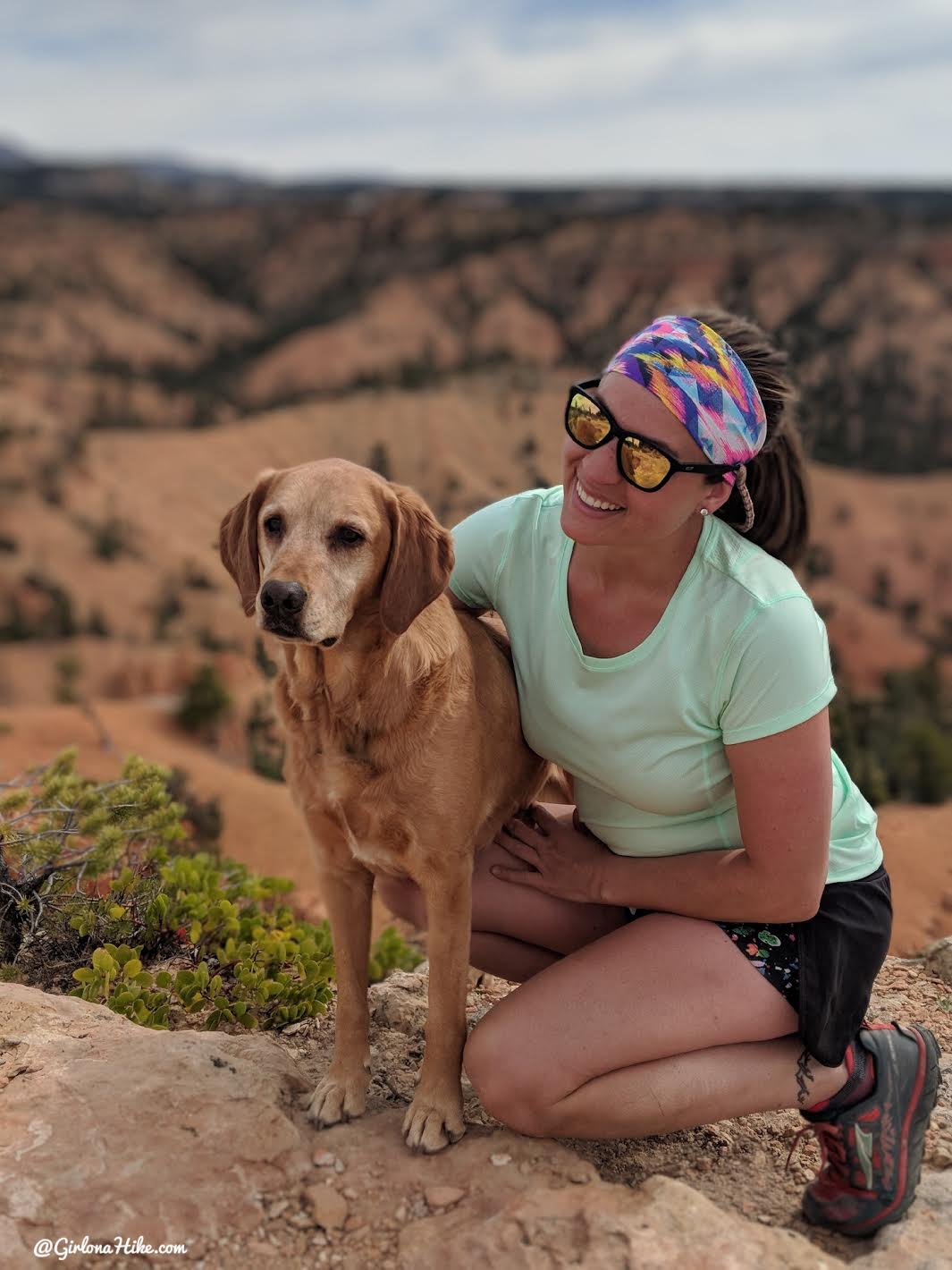 Heather snapped this photo of us – it's my new favorite!
 My girls at Ledge Point!
This was definitely the highlight of this hike – views as far as you can see with a mix of red canyon, mountains, and desert. Amazing!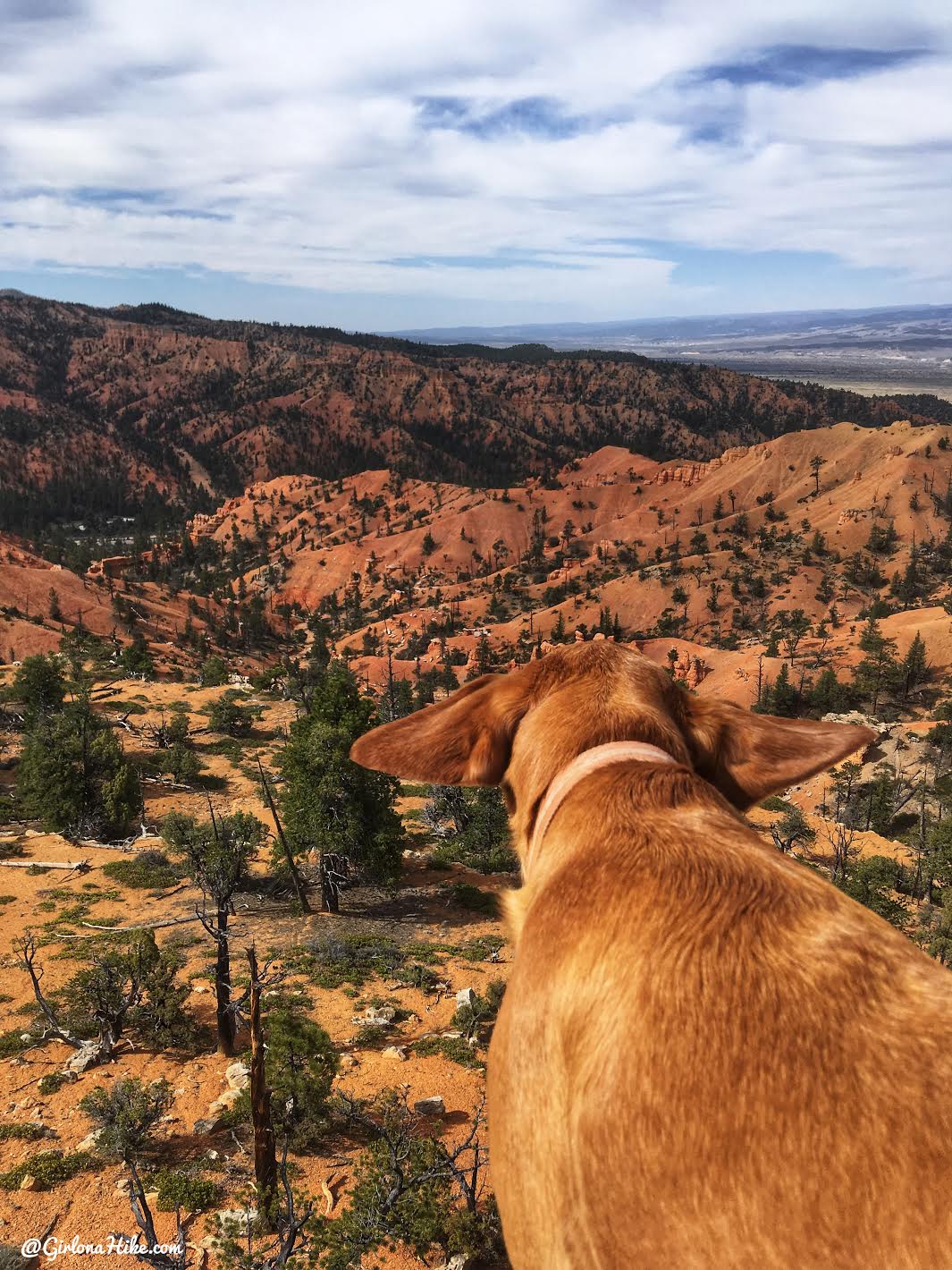 When the hike you are on and your dog match…
Charlie loves the wind in his ears.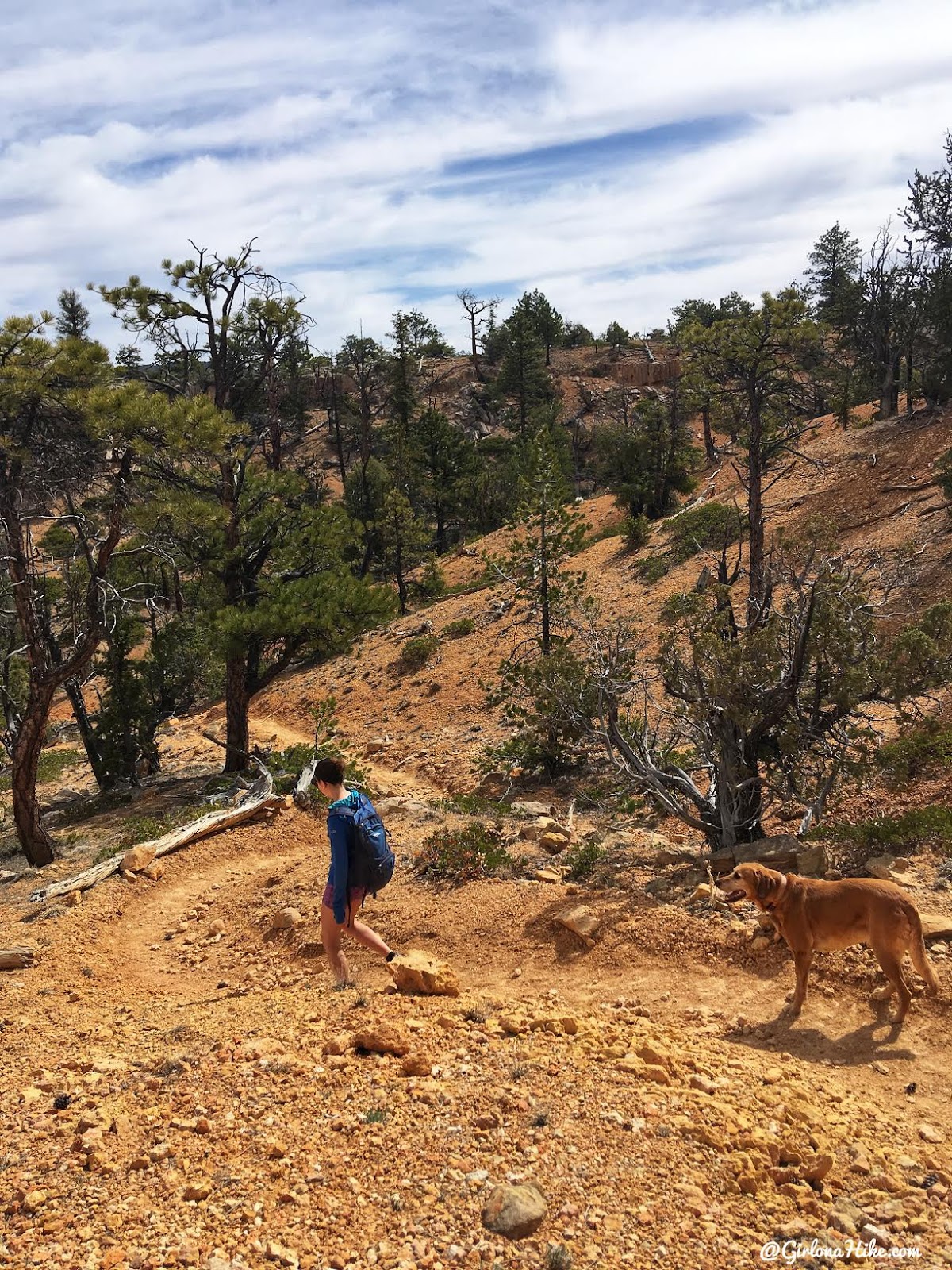 Continue around the loop to meet back up with the Rich Trail.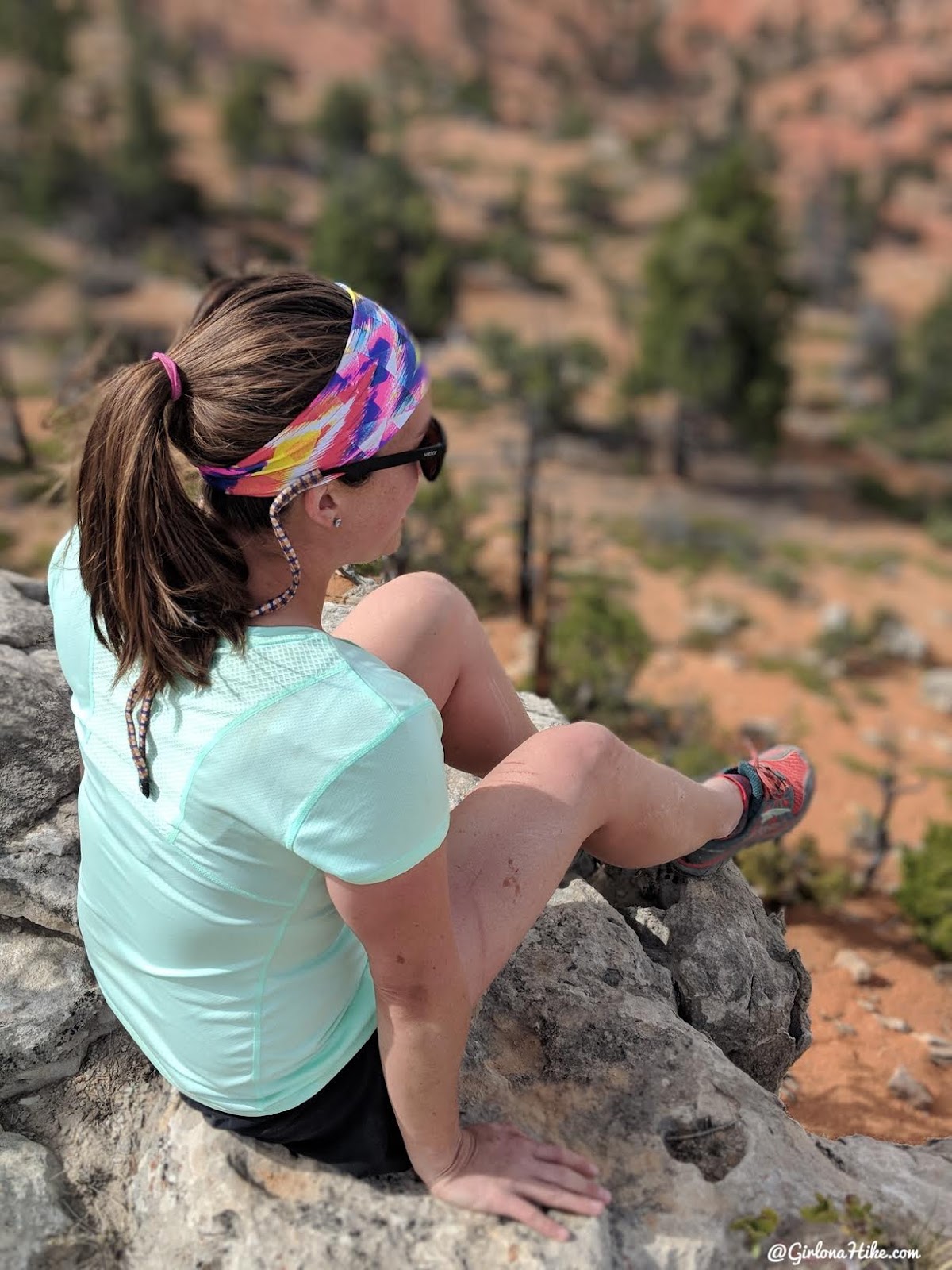 There are so many cool spots along this trail! Heather was quite the photographer this trip.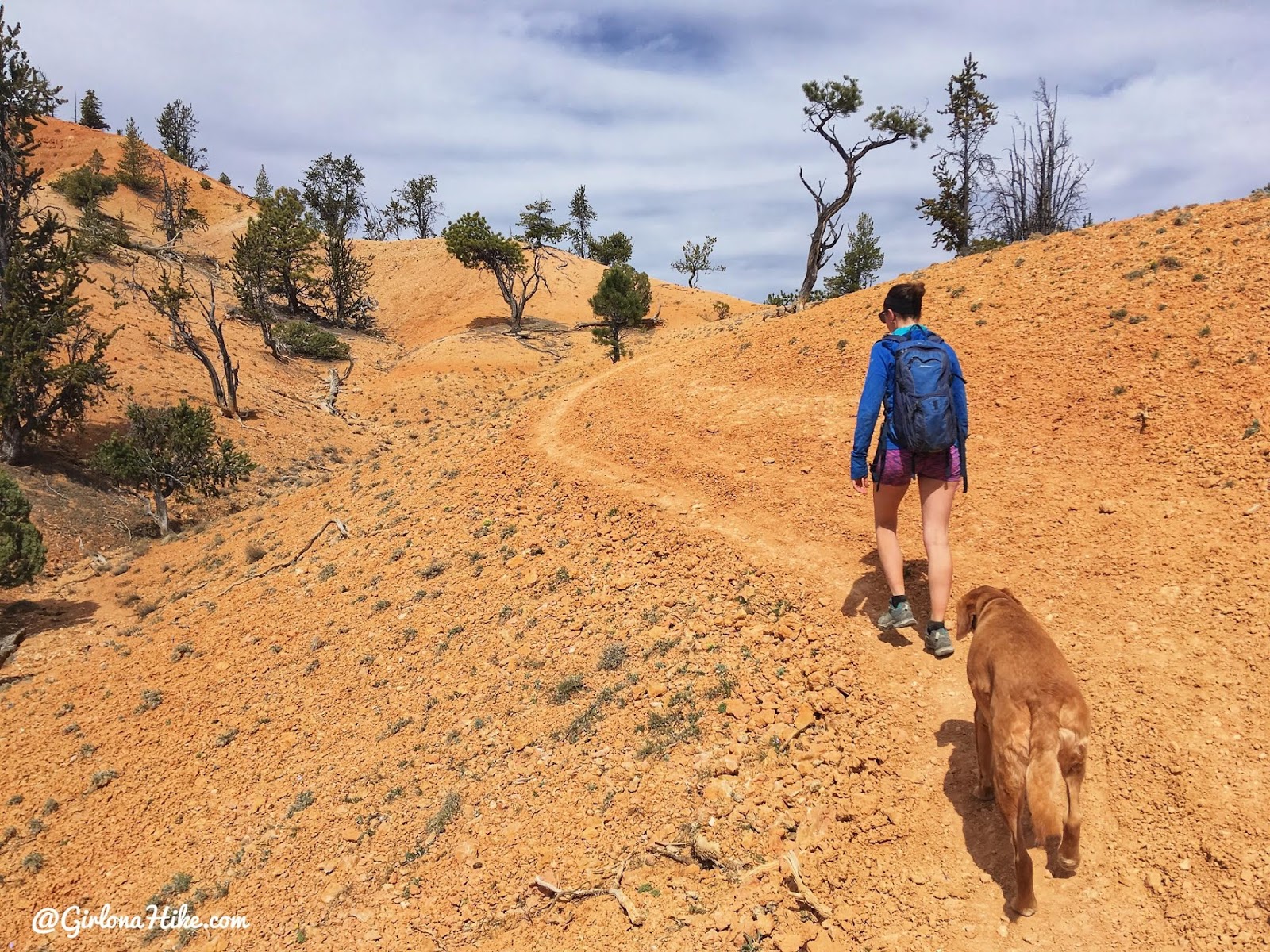 She kept us moving at a comfortable pace too.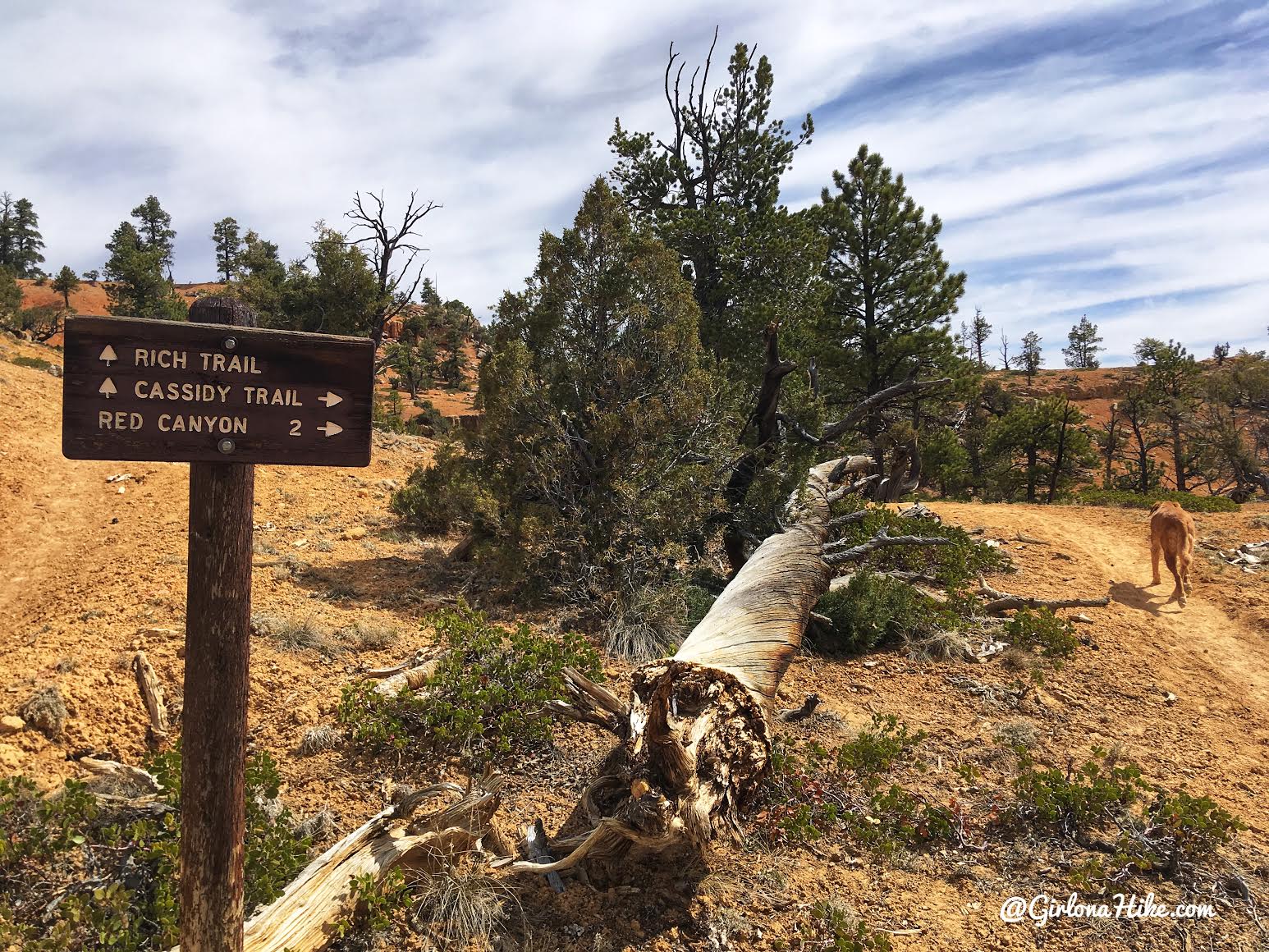 We saw another trail junction, and just looking at the time, we had to start heading back. We had to drive a few hours to get home that night.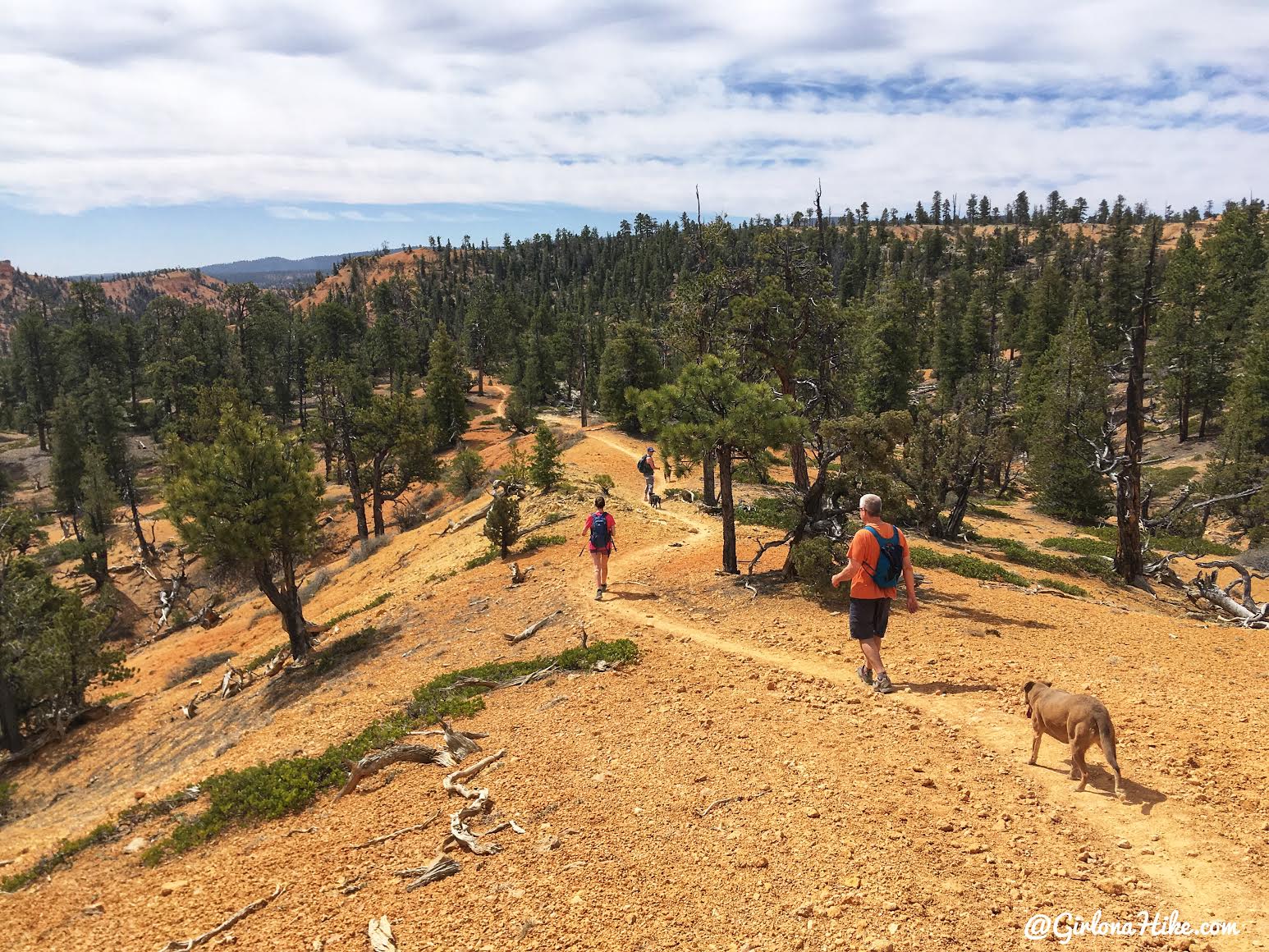 We made our way back down to the cars, and into the trees.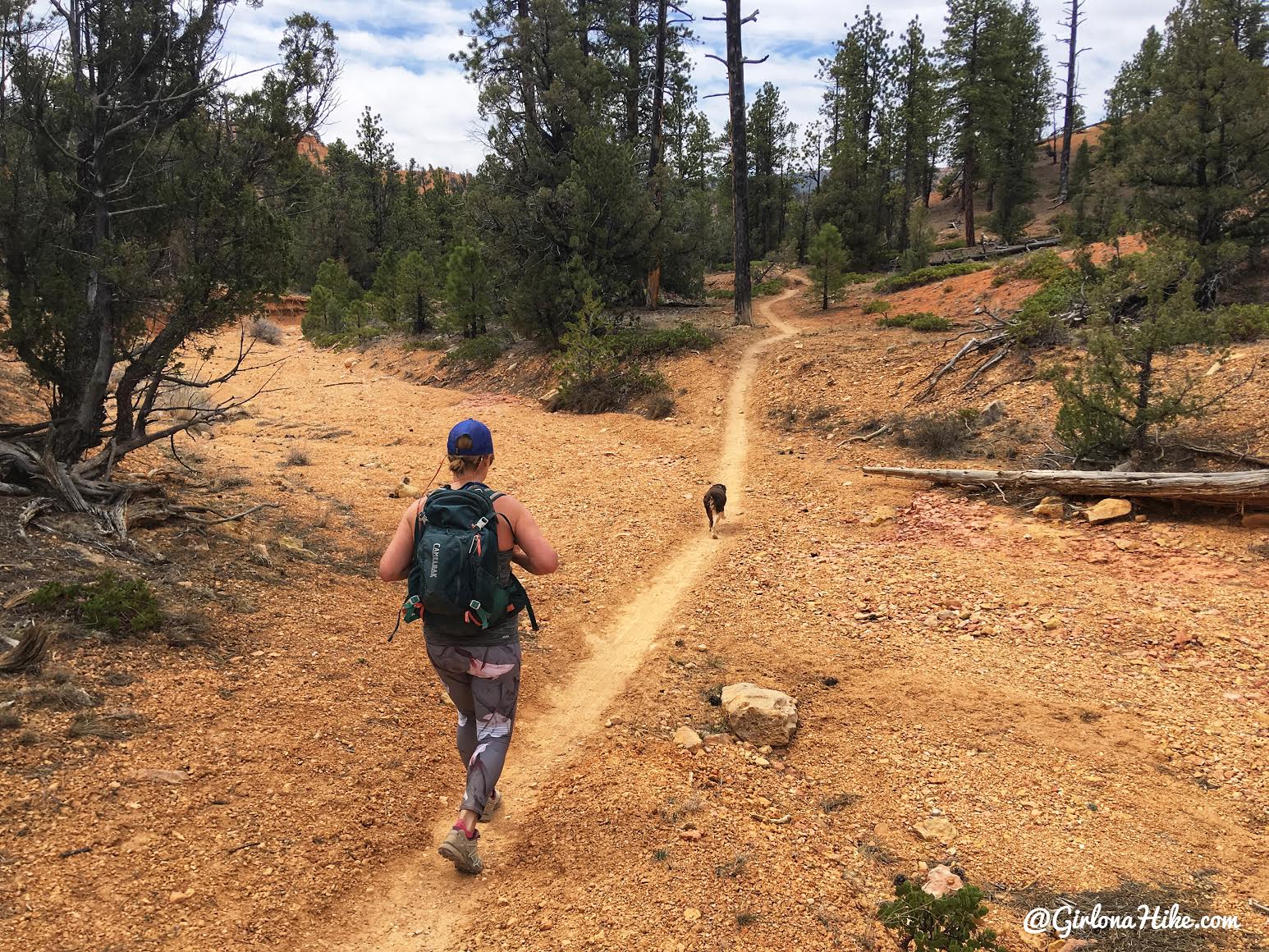 We loved this trail! Hardly any elevation gain, great views, very few people – we will definitely come back and hike all the way to Losee Canyon.
Trail Map
My track via Gaia GPS – the best tracking app! Get your app here for a discount.
Recommended Gear
Nearby Hike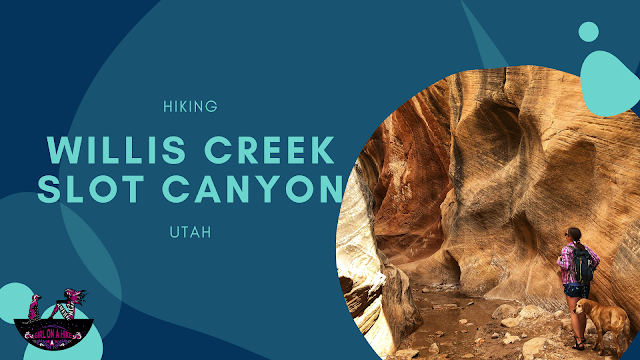 Save me on Pinterest!