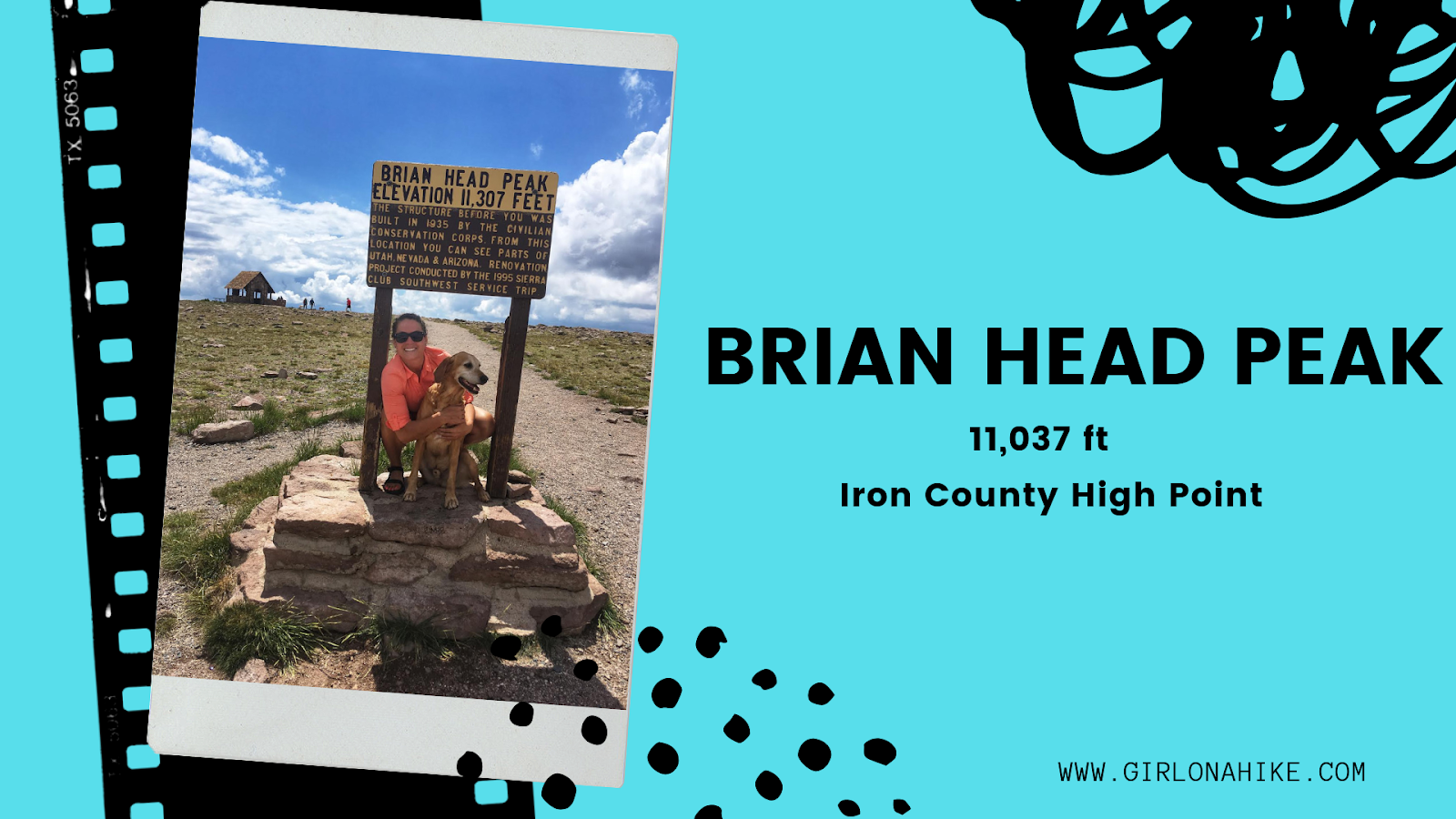 Brian Head Peak, Iron County High Point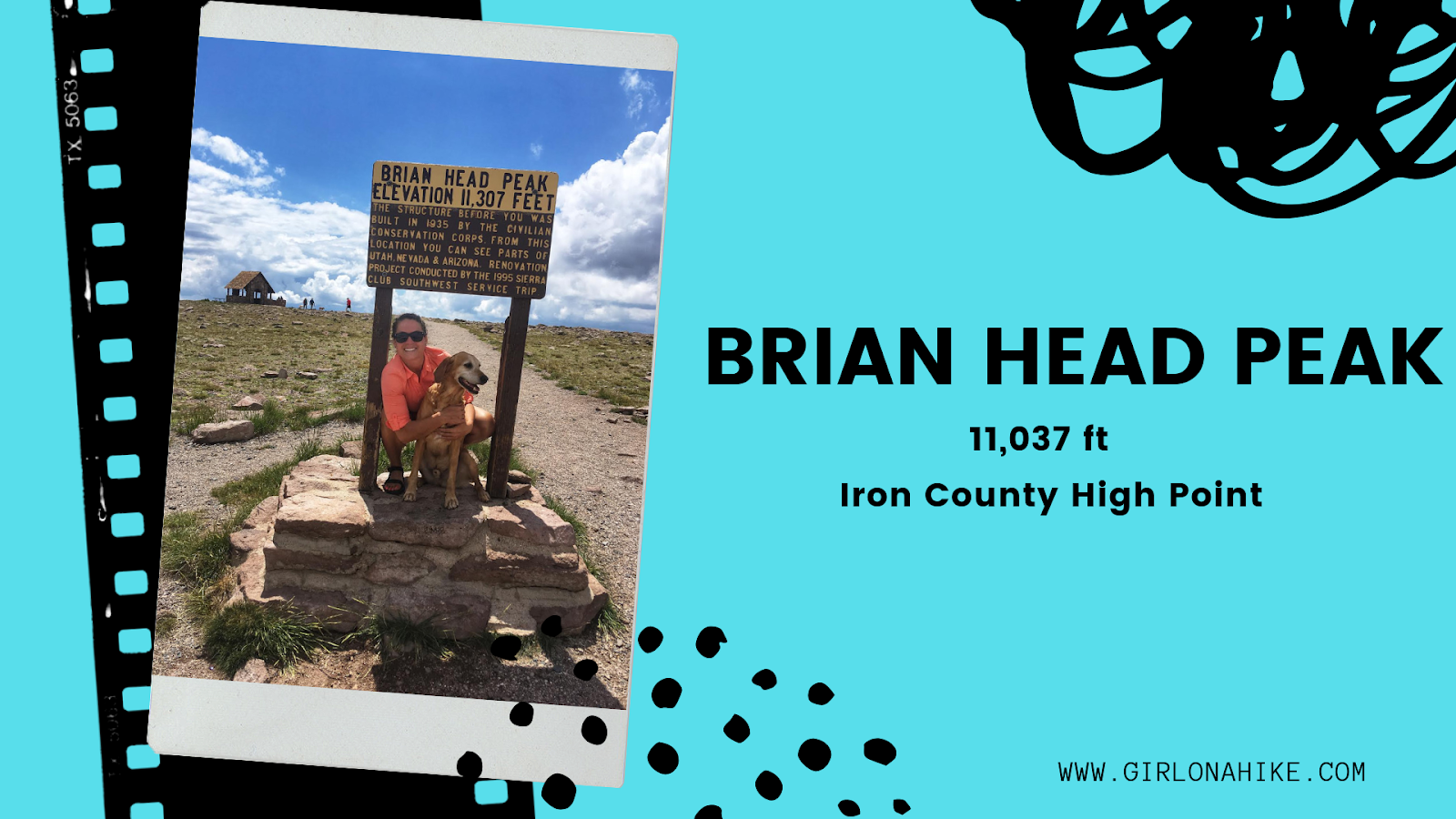 Brian Head Peak (11,307ft) is the Iron County High Point, and located at Brian Head Ski Resort. There is no hiking, but rather a very casual walk to the summit that even kids can do. It's a great place to take visitors and tourists to "bag" a peak they can literally drive to and have amazing views of the area. The gate to drive to the summit is typically open June though October, or whenever it's free of snow and dry. Even in summer the temperatures can be quite chilly up there at that high of elevation. Bring a light jacket and a camera, and check out the views!
Directions
From I-15 near Parowan, UT take exit 78, then left on Main St. Turn left on E Center St, then this turns into S Canyon Rd. Follow this for about 14.5 miles, through Brian Head Ski Resort. Past the resort, look for the brown sign for Vista Overlook, and the dirt road turns right leading up to the peak. Drive this dirt road to the very end, at Brian Head Peak. This road is typically only from June – October. If the gate is closed, you will need to hike up the 3 miles to the peak.
Here's a driving map.
Trail Info
Distance: 0.2 miles RT
Elevation gain: flat
Time: 10 minutes RT
Dog friendly? Yes, off leash
Kid friendly? Yes!
Fees/Permits? None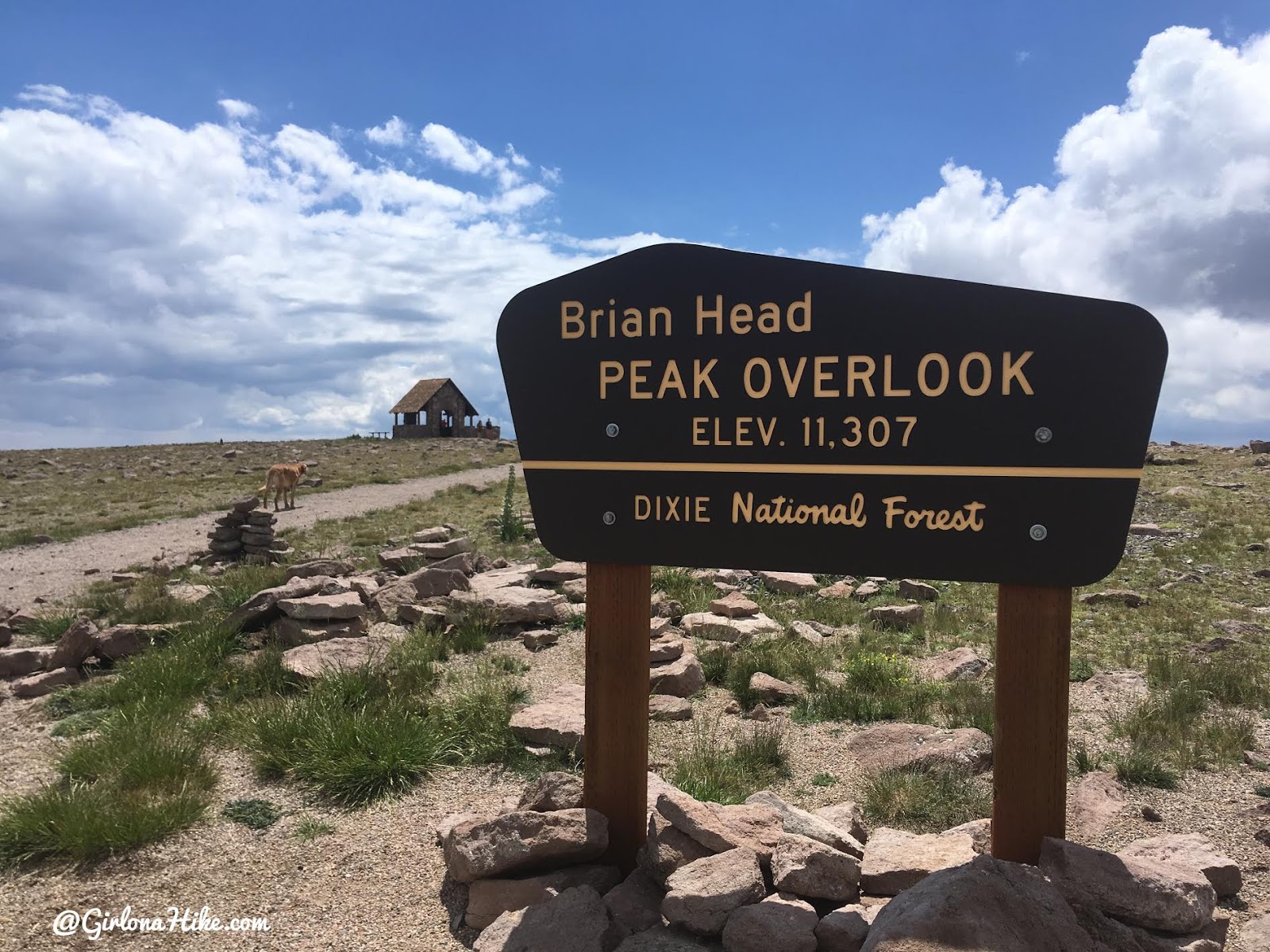 What an easy peak – you just drive to it!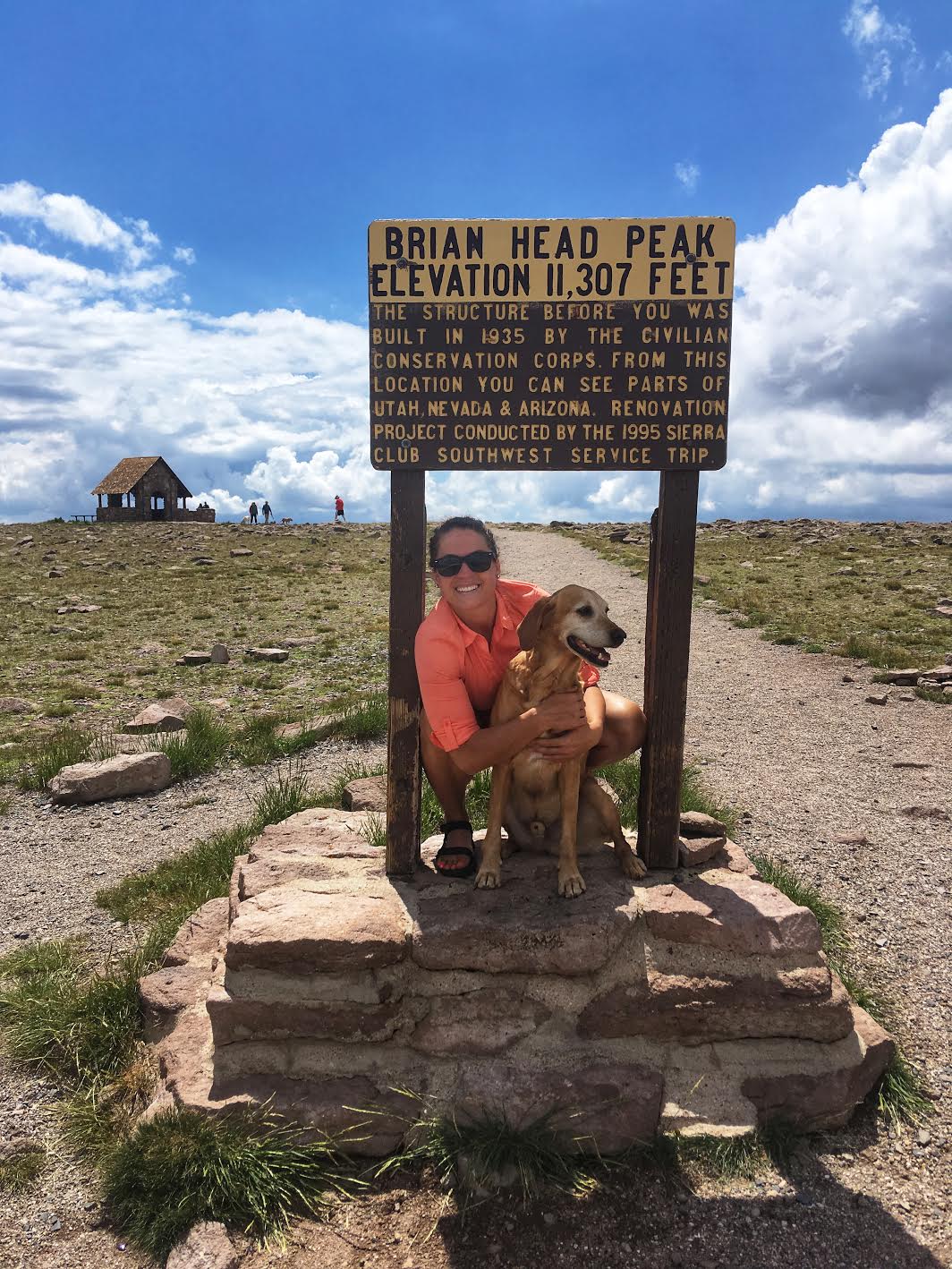 Dogs and kids will enjoy this "hike" in Summer, as it is higher in elevation making the temperatures much cooler.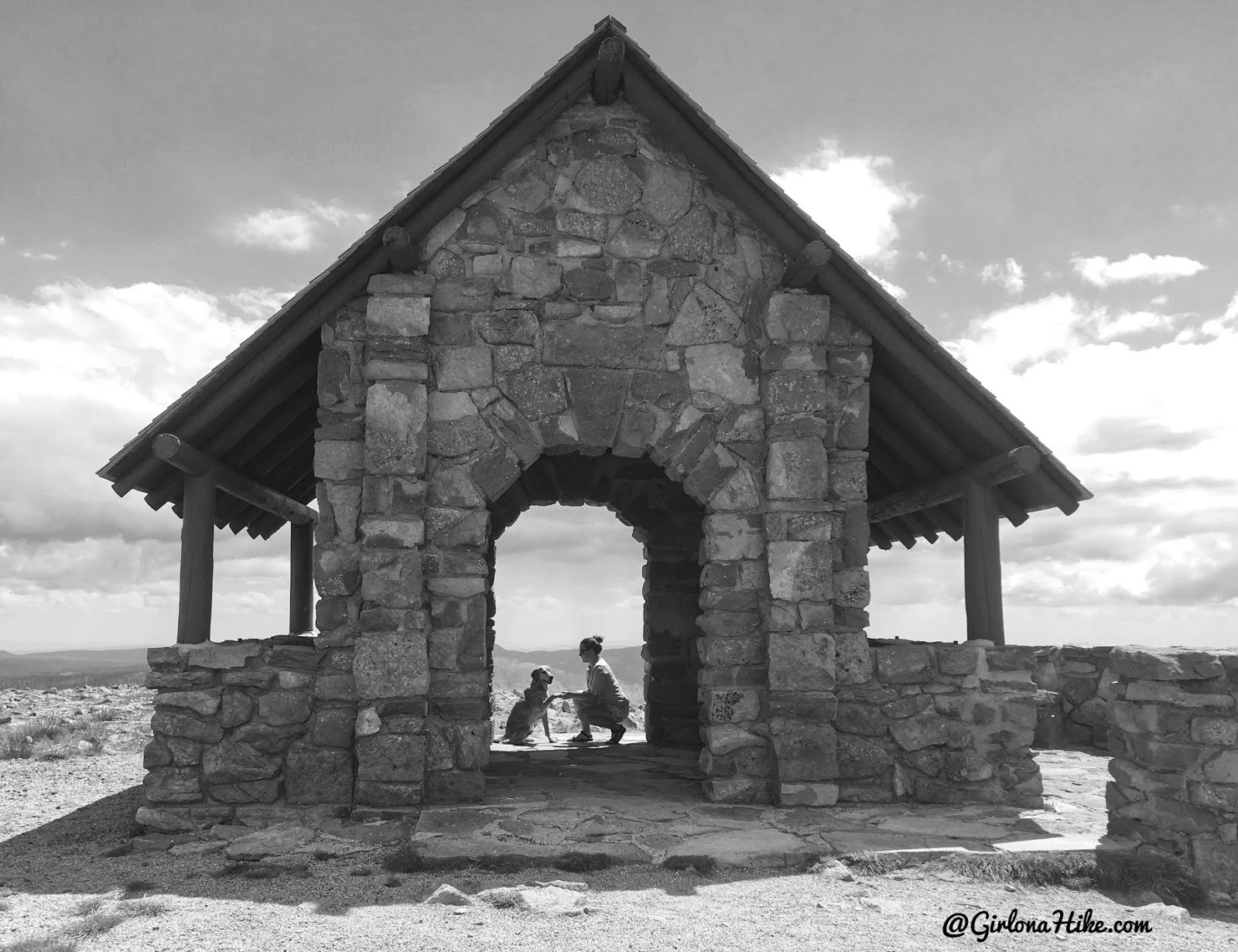 The old structure that was built in the 1930s.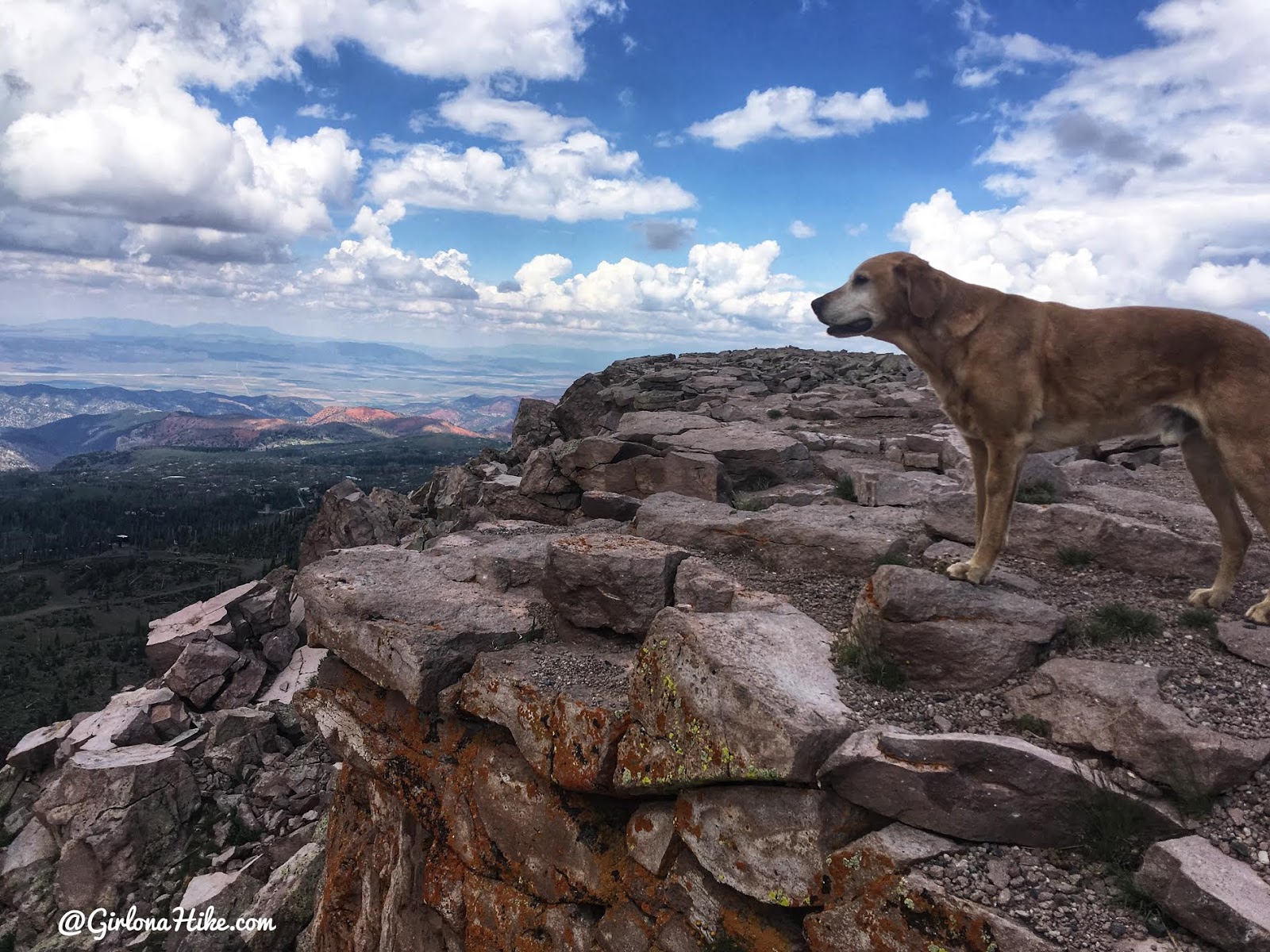 Charlie enjoys his views from the edge of the peak.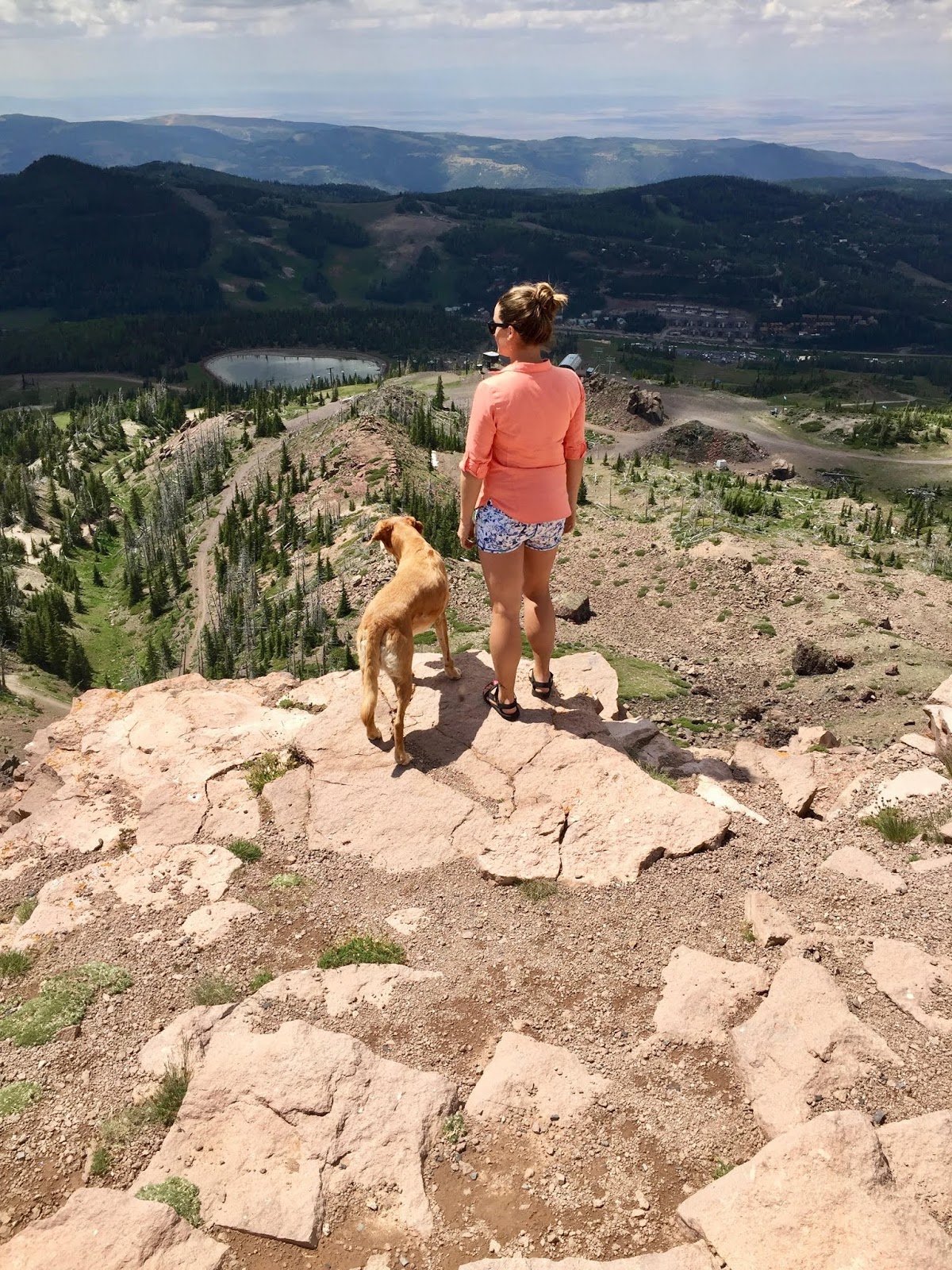 Looking down to Brian Head Ski Resort.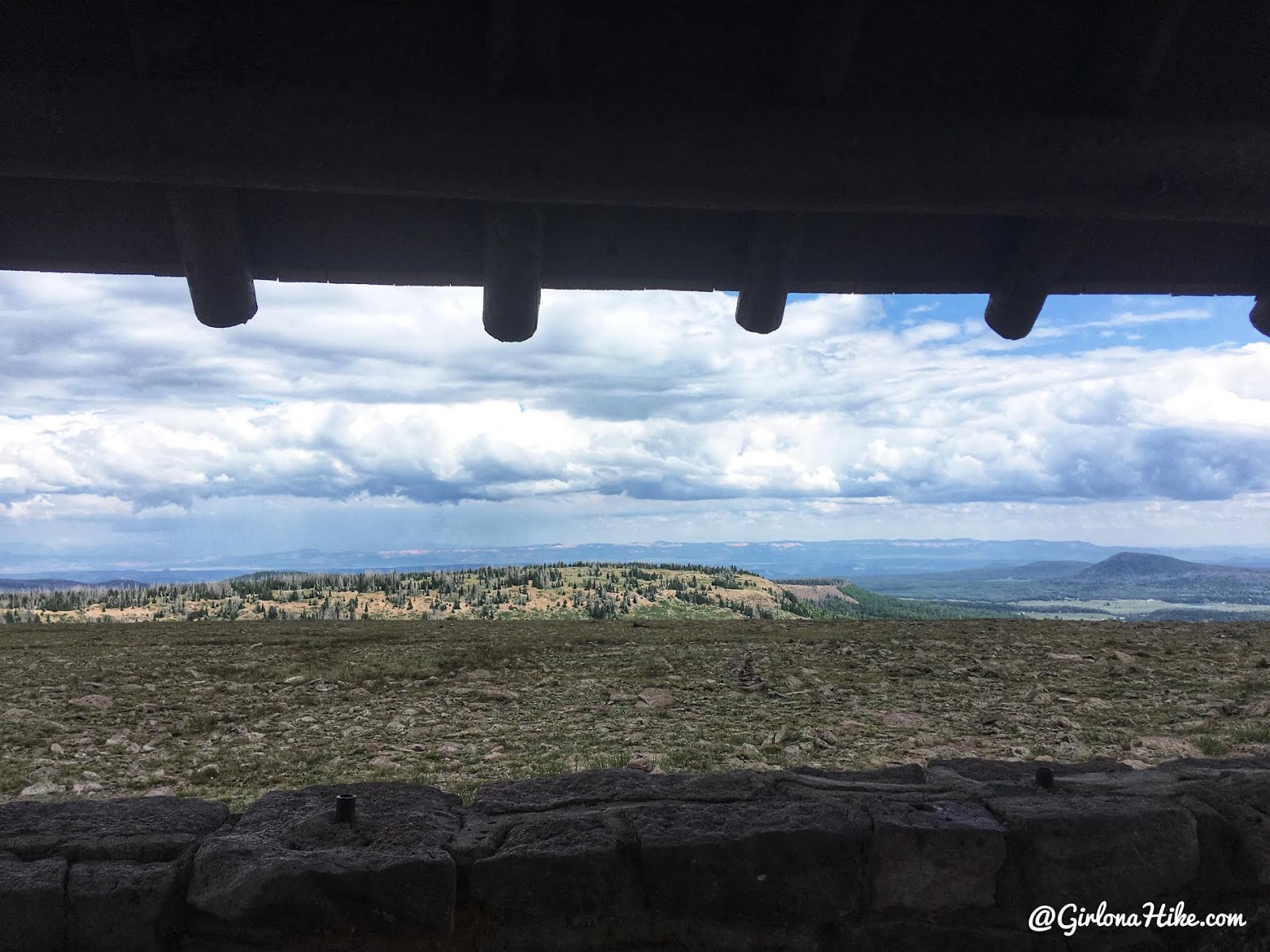 Views to the North from the old structure.
Trail Map
My track via Gaia GPS – the best tracking app! Get your app here for a discount.
Nearby Hike
Hiking to Andy Nelson Peak & the Kane County High Point

Save me on Pinterest!