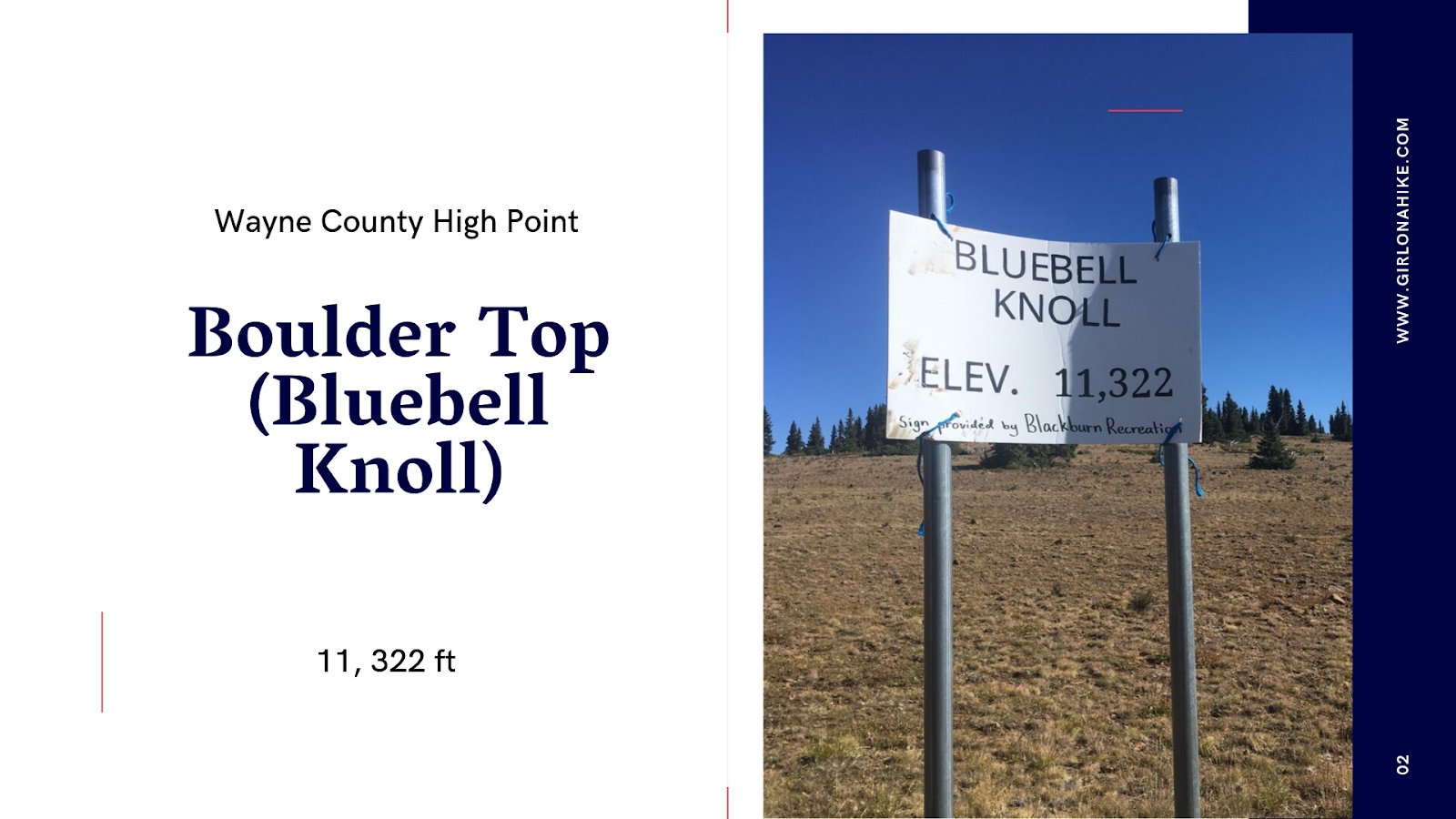 Boulder Top (Bluebell Knoll), Wayne County High Point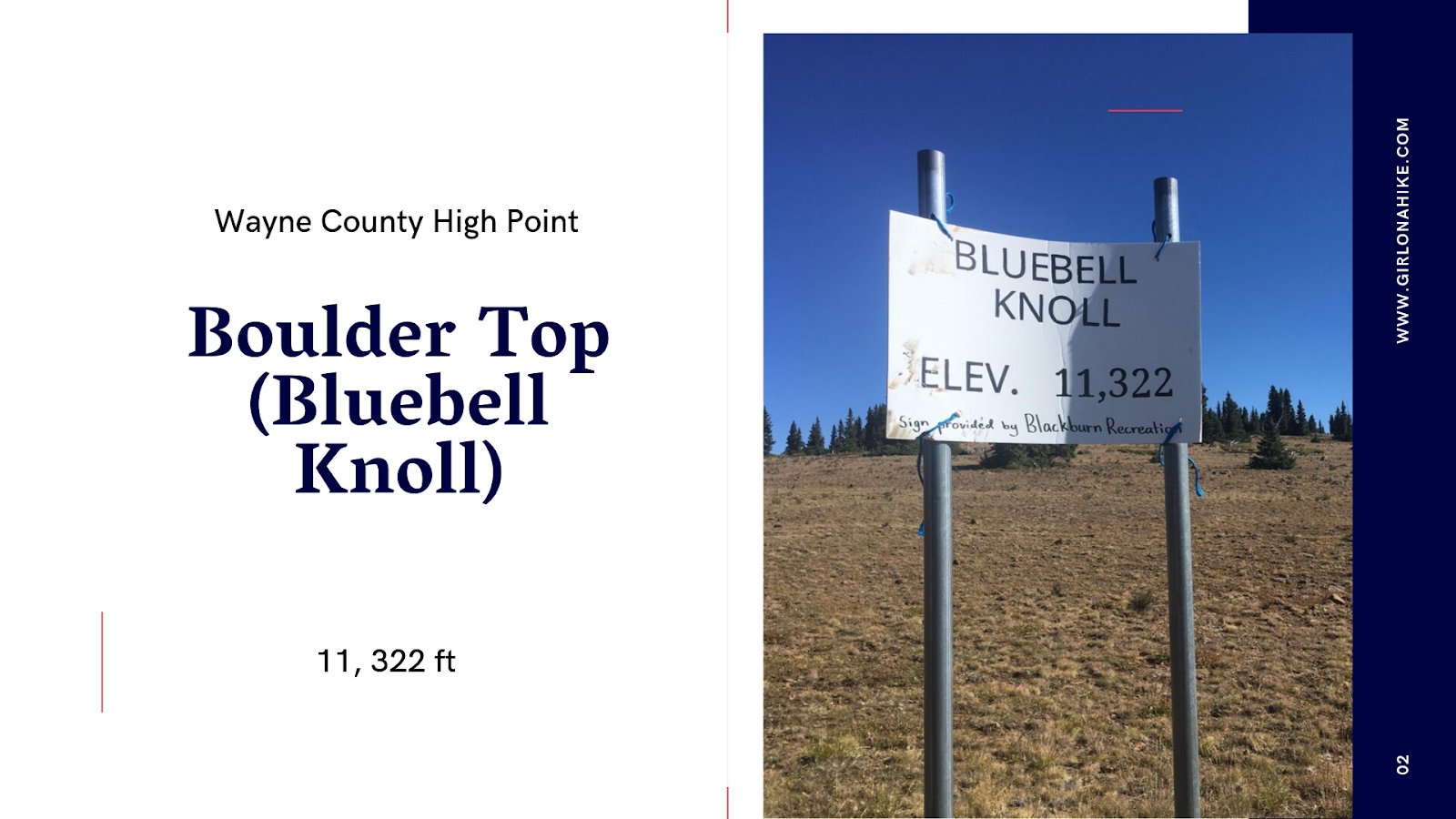 Boulder Top (aka Bluebell Knoll) sits at 11,322 ft high on the Aquarius Plateau, in-between Loa, Utah and Boulder, Utah. Most people come to this "peak" to mark it off their list on the Utah County High Points (CoHPs), for Wayne County. On that list, it is one of the easiest. It's not a hike, but rather a scenic drive with about a 10 minute walk to the summit, which sits in a grove of forested trees, yet also has a view of the nearby Raft Lake just below the summit.
About
Boulder Top is the name for the area, and Bluebell Knoll is the official summit name, but Utah locals use both names synonymously. Because this CoHP isn't a hike, it's good to combine this trip with other local hikes such as Blind Lake, or even a nearby CoHP, such as Fish Lake High Top. This area is great for the whole family, and the best time to visit is in late summer to fall when the roads are dry, gates are open, and the leaves are bursting in color.
Directions
From Loa, UT head South on HWY 24, through the towns of Bicknell, UT and Lyman, UT. Turn right on the Bicknell Circle (also called the Fish Hatchery Road). Stay on this road as it turns to dirt, following signs for Bluebell Knoll, and the road turns into FR178. 3 miles before Bluebell Knoll will be a gate. This is a good place to park and either jump in a friends 4×4 car OR walk to the TH if you don't have a high clearance car. This gate is only open typically June through October or when the snow is all gone and dry. Call the ranger station to make sure it's open before making the trip down. From the gate, continue that last 3 miles to reach the sign for Bluebell Knoll on your right (North). Here is a driving map.
Trail Info
Distance: 0.4 miles RT
Elevation gain: 75 ft
Time: 15-20 minutes
Dog friendly? Yes, off leash
Kid friendly? Yes
Fees/Permits? None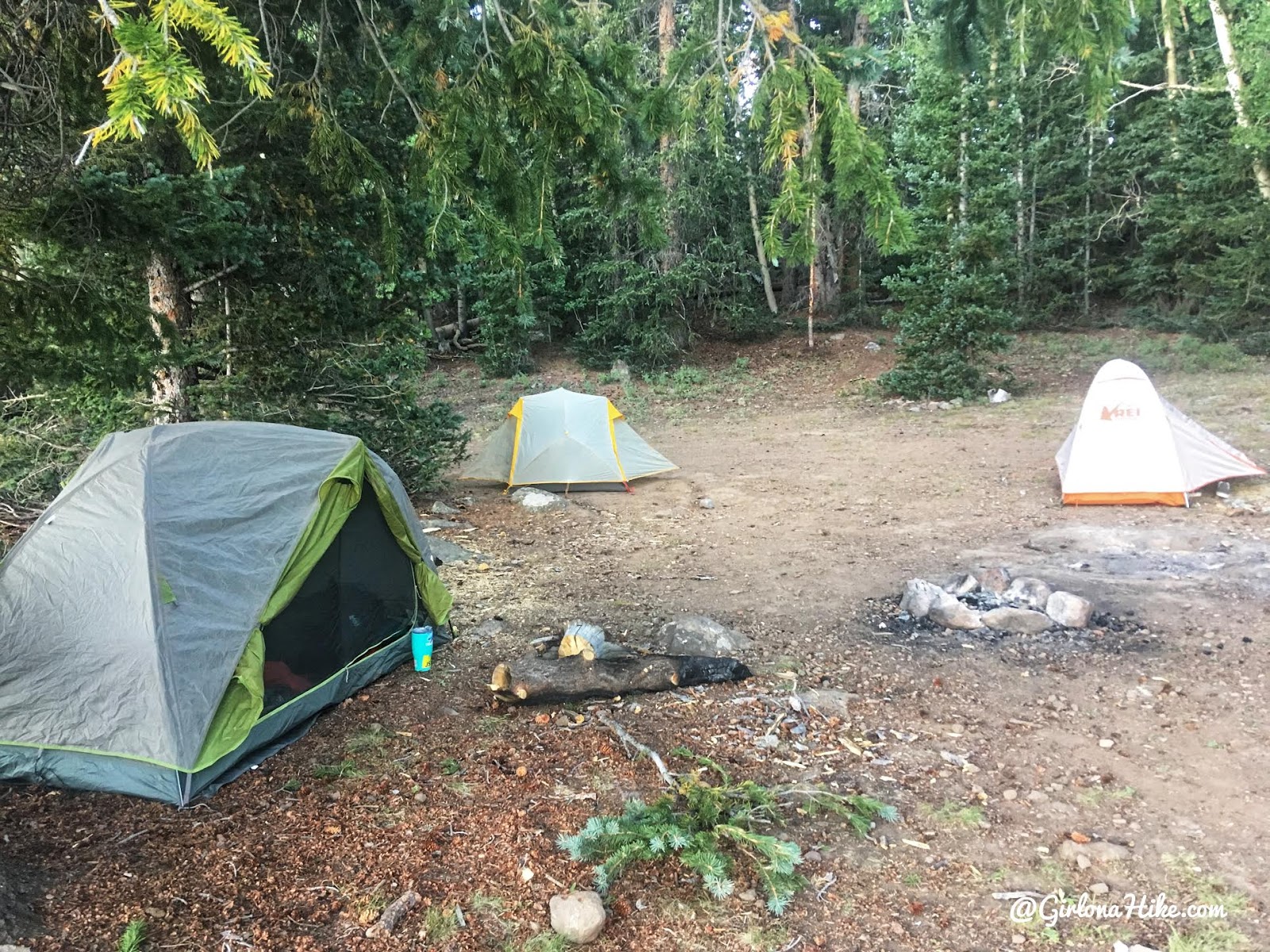 We left on a Friday night after work, so we found a nice campsite that night off one of the dirt roads near Boulder Top.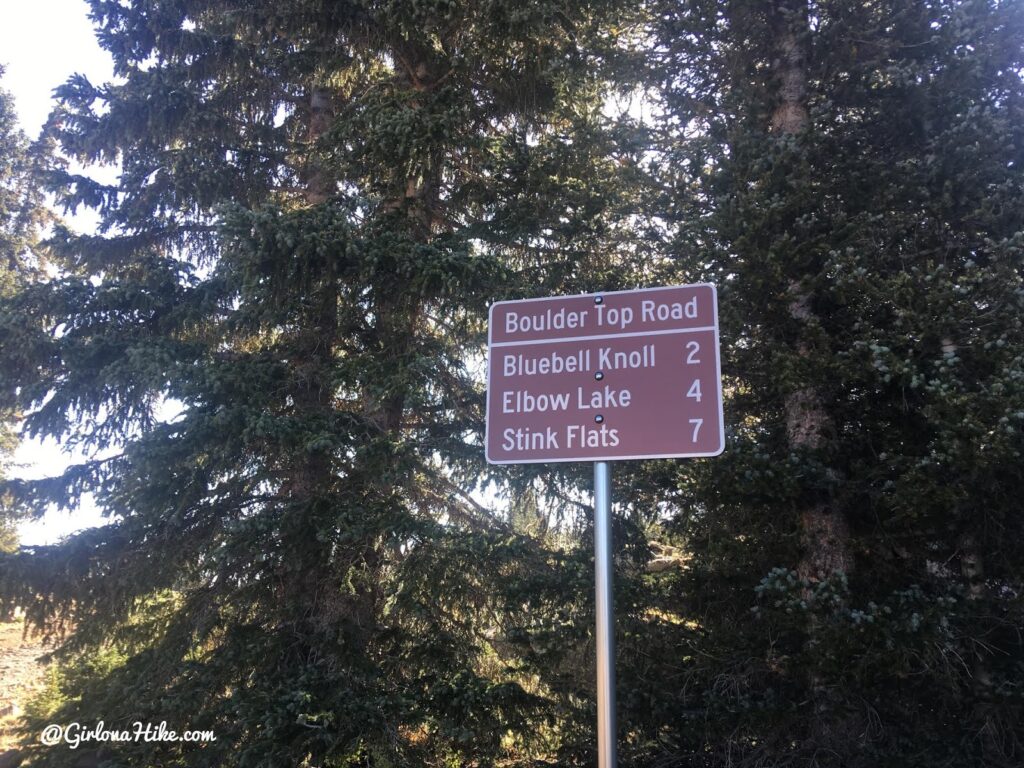 The next morning we all jumped into one truck and made the drive up the hill. You'll pass this one sign that says 2 miles. From the last gate, it's about 3 miles to the summit. Past that gate, you'll want a higher clearance car. I wouldn't have felt comfortable taking my Forester up there, to give you an idea. A jeep or truck will be best.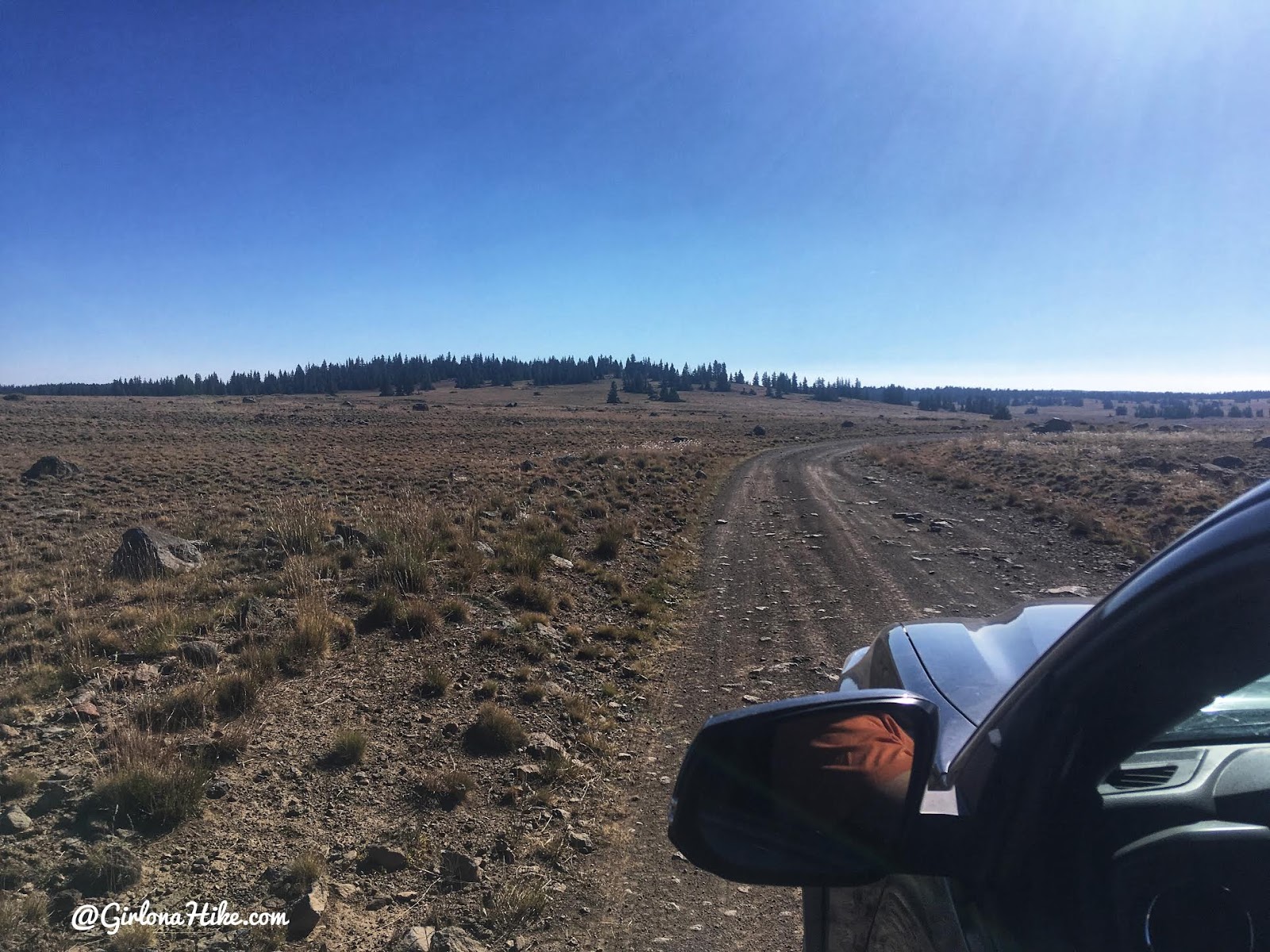 There's our destination! Oh yeah, time to bag a plateau LOL!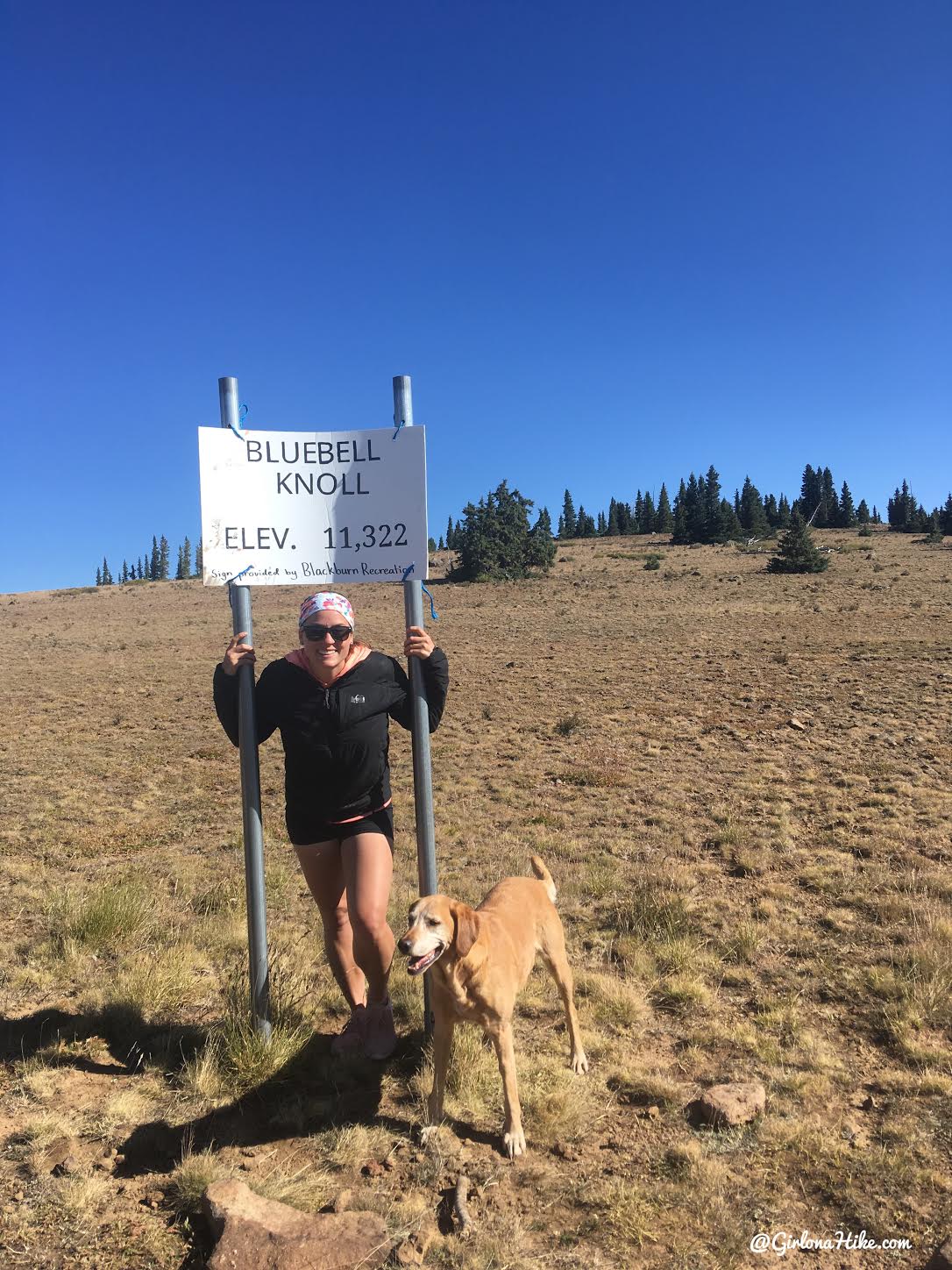 You'll see the official sign right off the road, but now it's time to "hike".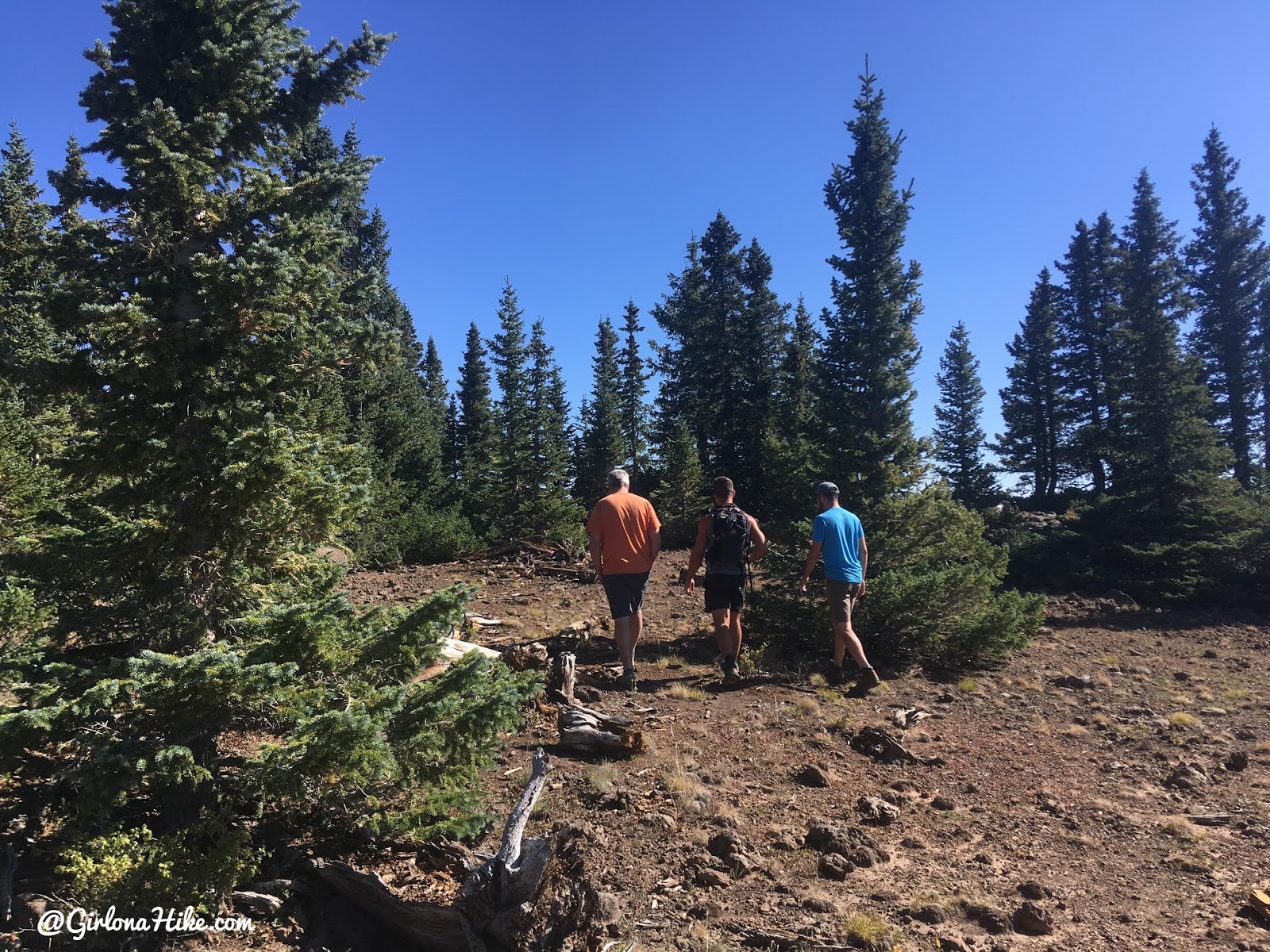 The boys lead the way to the summit.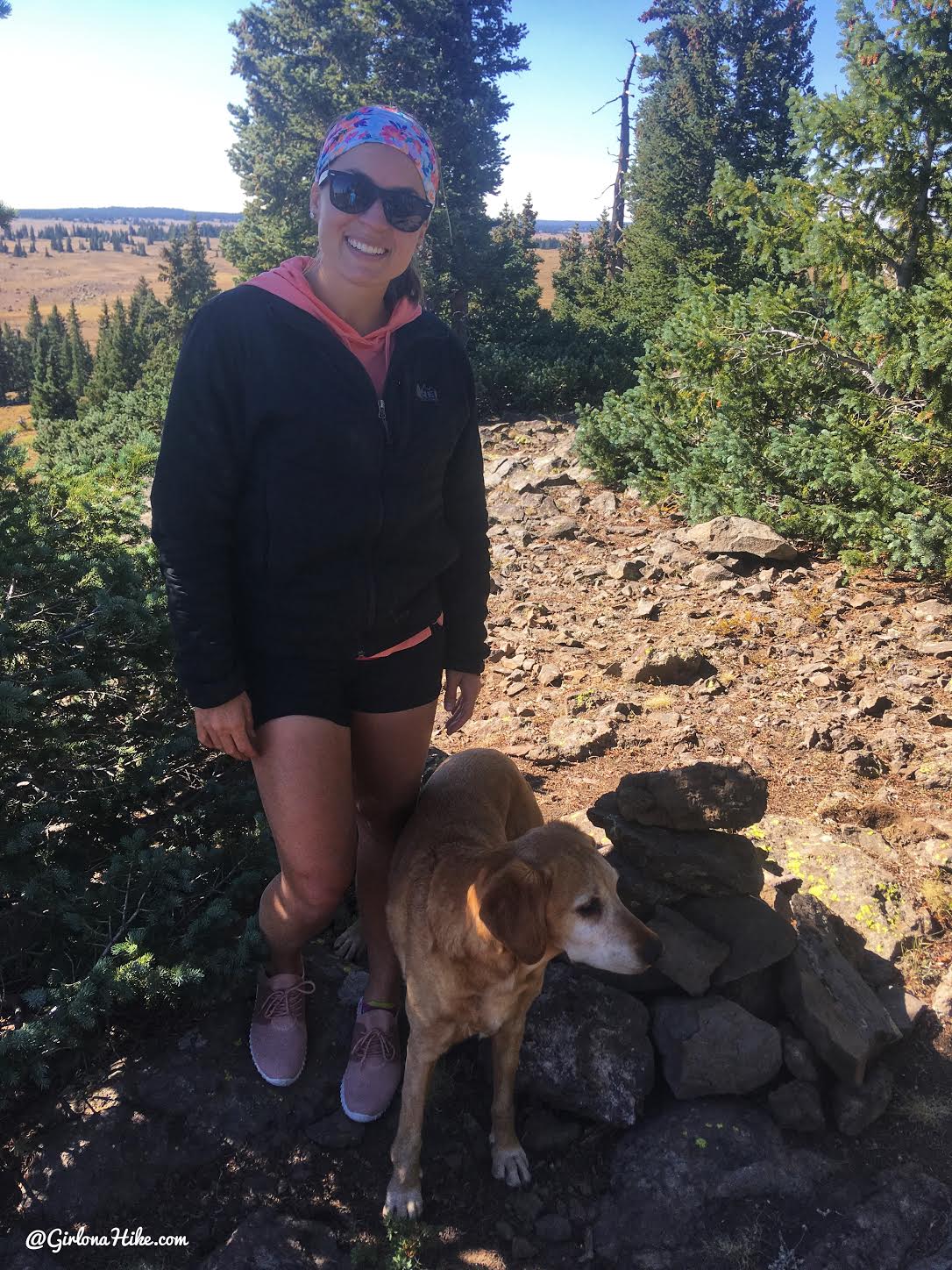 Yay, after a 10 minute walk, we found the official summit cairn. No register was available, sadly!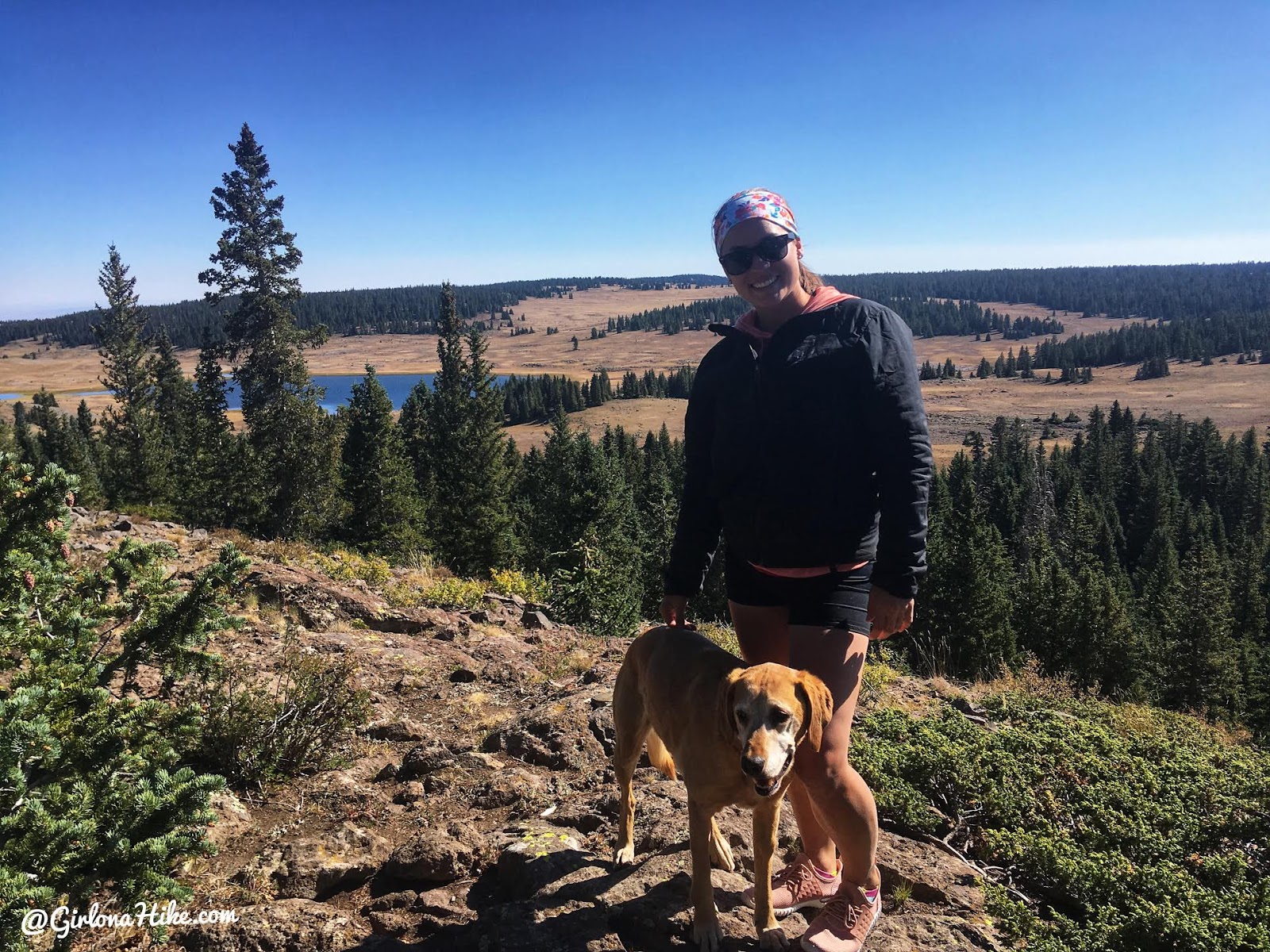 The view at that same spot, but the other way with Raft Lake below.
Fun walk – next!
Trail Map
My track via Gaia GPS – the best tracking app! Get your app here for a discount.
Nearby Hike
Hiking to Blind Lake, Boulder Mountain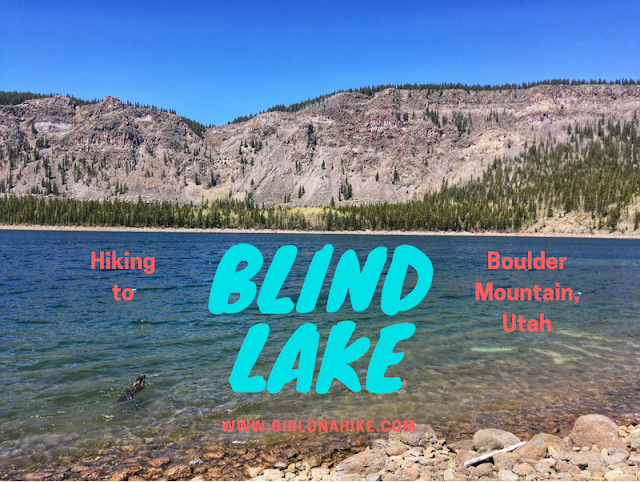 Hiking to Fish Lake Hightop, Sevier County High Point