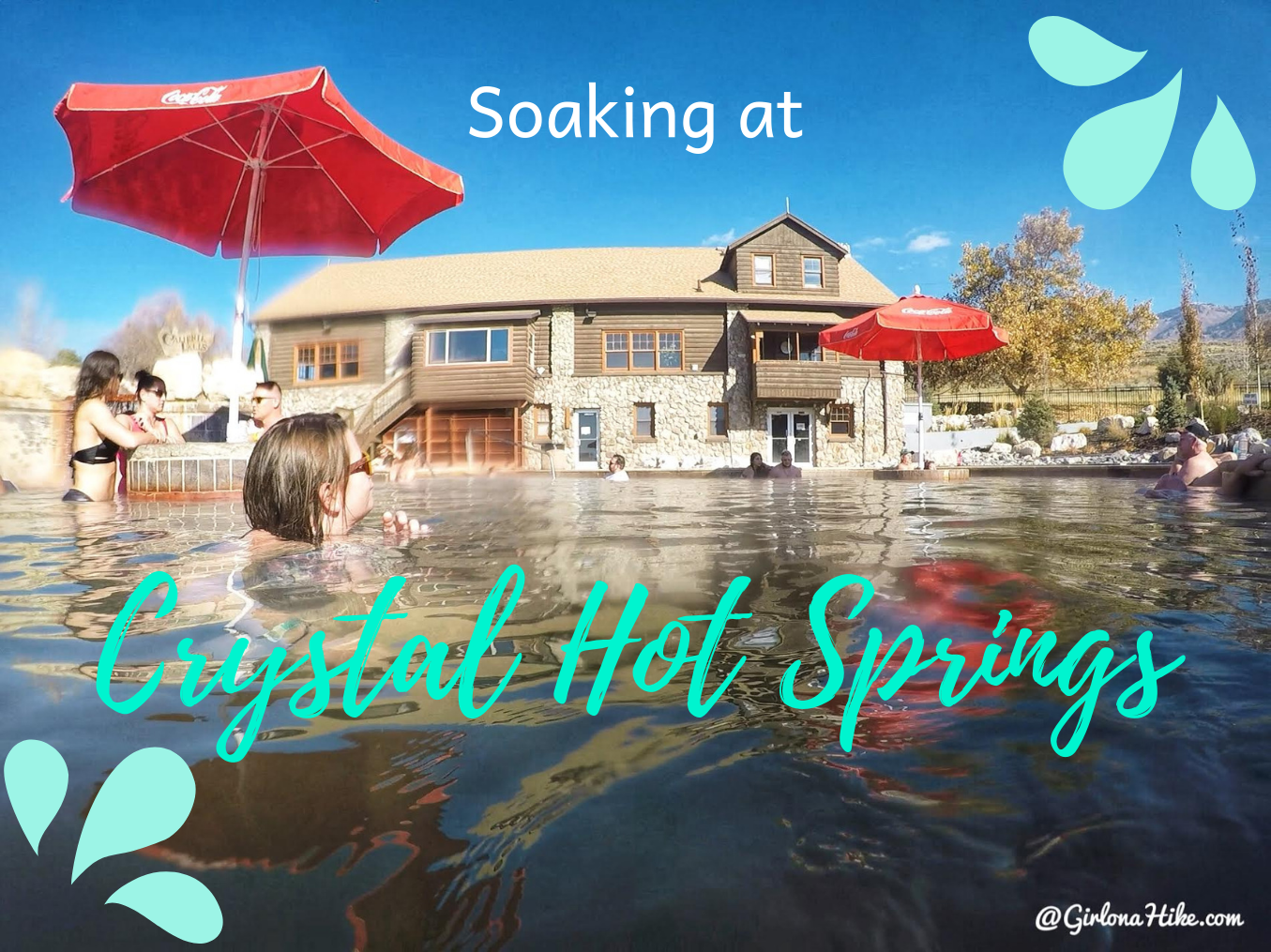 Soaking at Crystal Hot Springs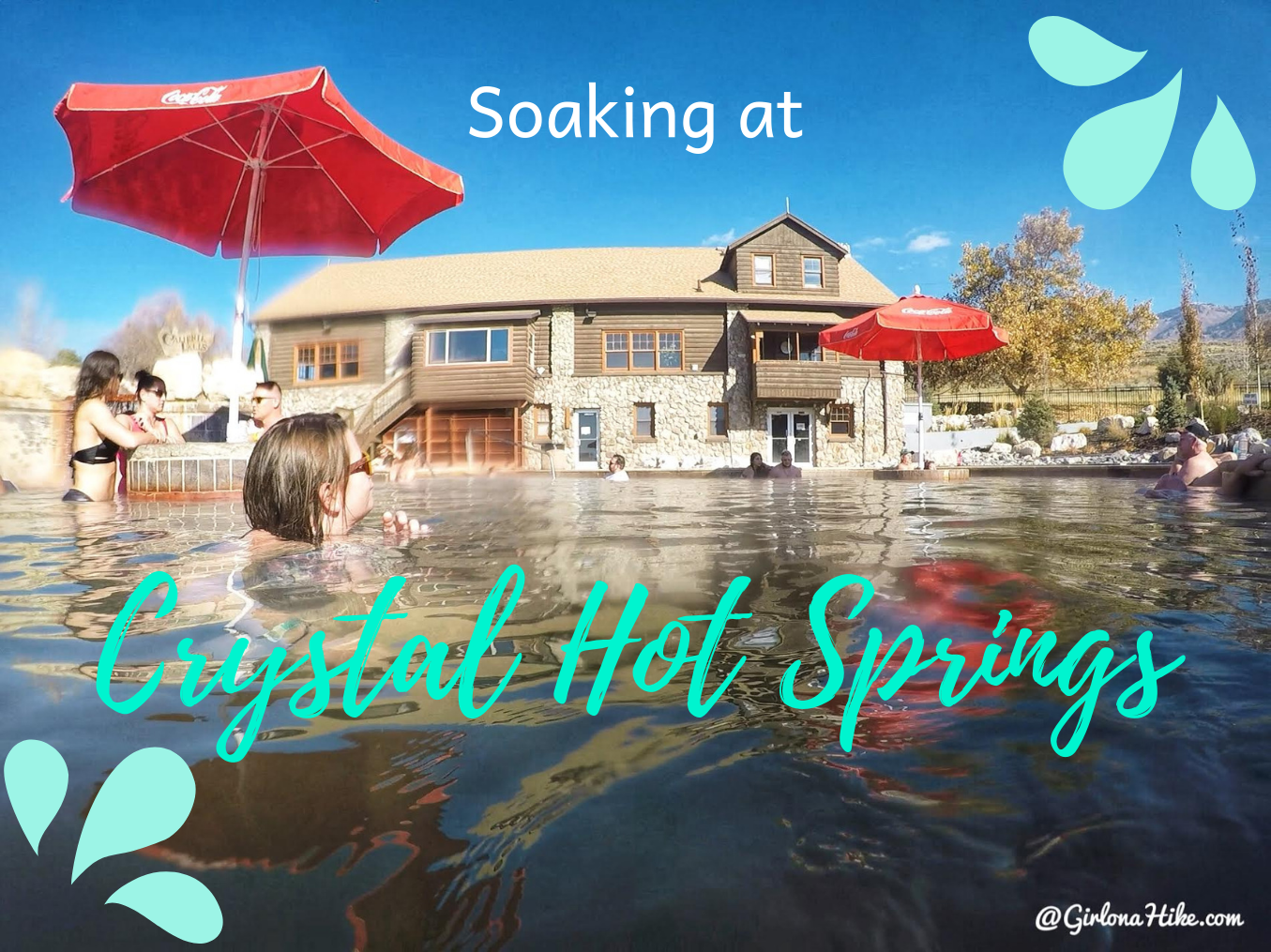 Crystal Hot Springs is a natural hot springs in Northern Utah that ranges from 120-134 degrees F. The swimming pools are regulated so that you can soak in a range of temperatures from 98-105F. Crystal Hot Springs also contains the highest mineral content found in the world! It has roughly 46,000 mg/L – the average hot spring has closer to 1,000 mg/L. You'll notice this mineral content, as you lick your lips or wipe your hands over your face – it's very salty tasting. Get ready to soak in a 22,000 year old hot spring!
Directions
From SLC head north on I-15 and take exit 372. Turn left at the first stop sign, and drive 1.8 miles and you'll see the hot springs on your left.
Here's a driving map.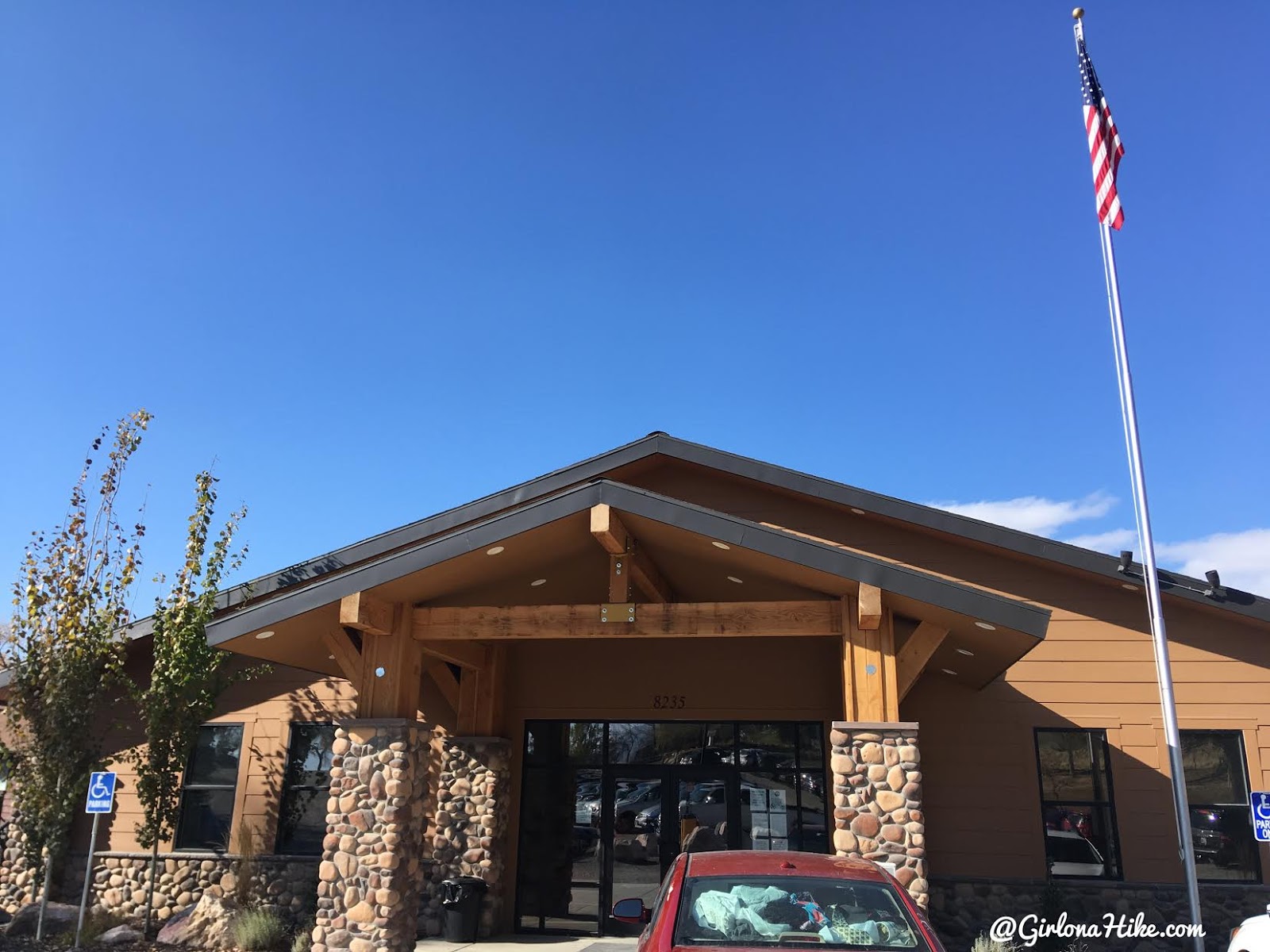 Crystal Hot Springs Entrance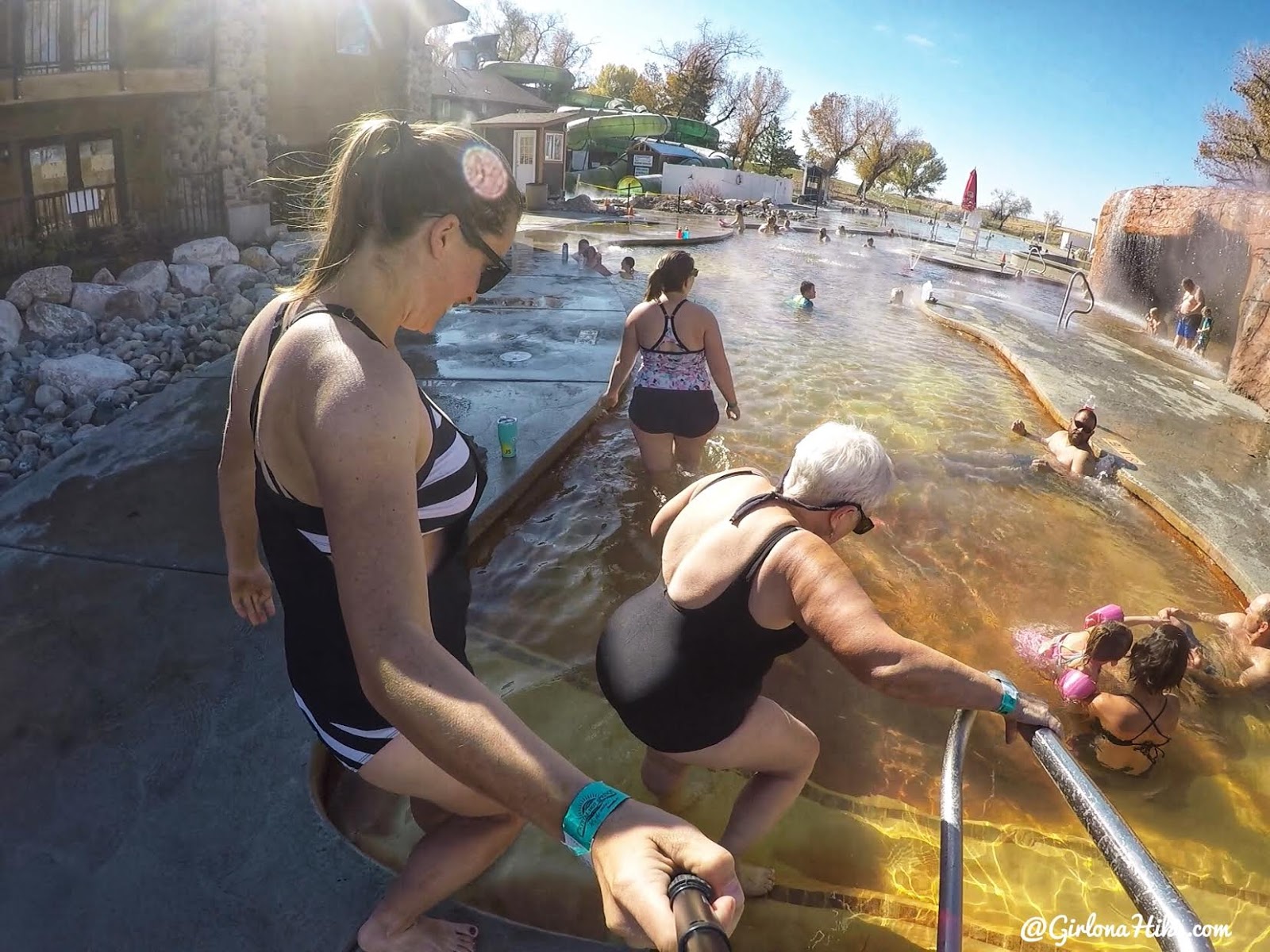 Ready to soak! My "mother in law" was visiting and this was a perfect place to take her. Her balance is a little off so she needed something flat and soft to walk across. Plus she loves soaking in hot springs, so this was great for all of us.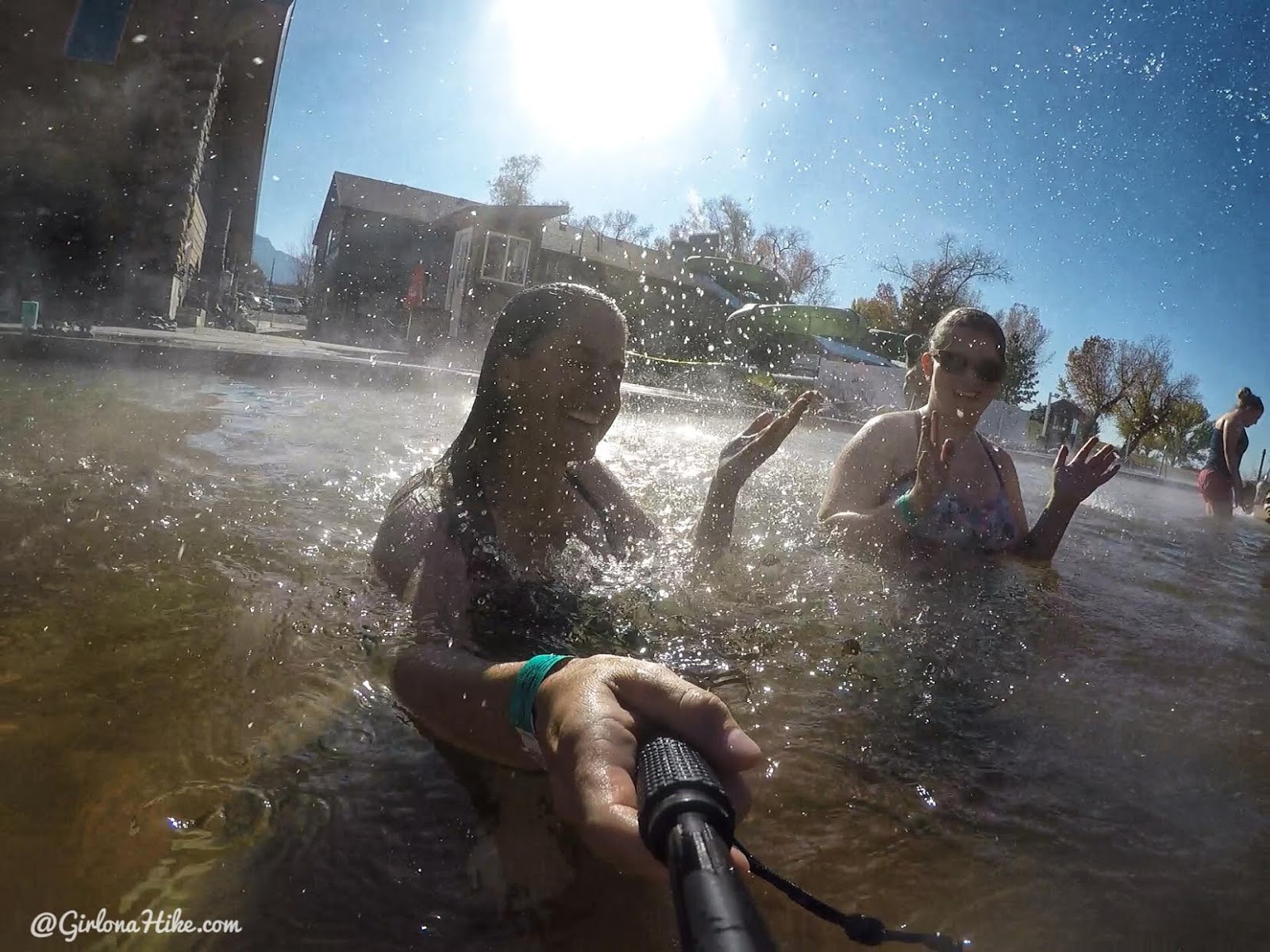 My friend Christa and I played underneath the waterfalls. It was much warmer than the actual pool.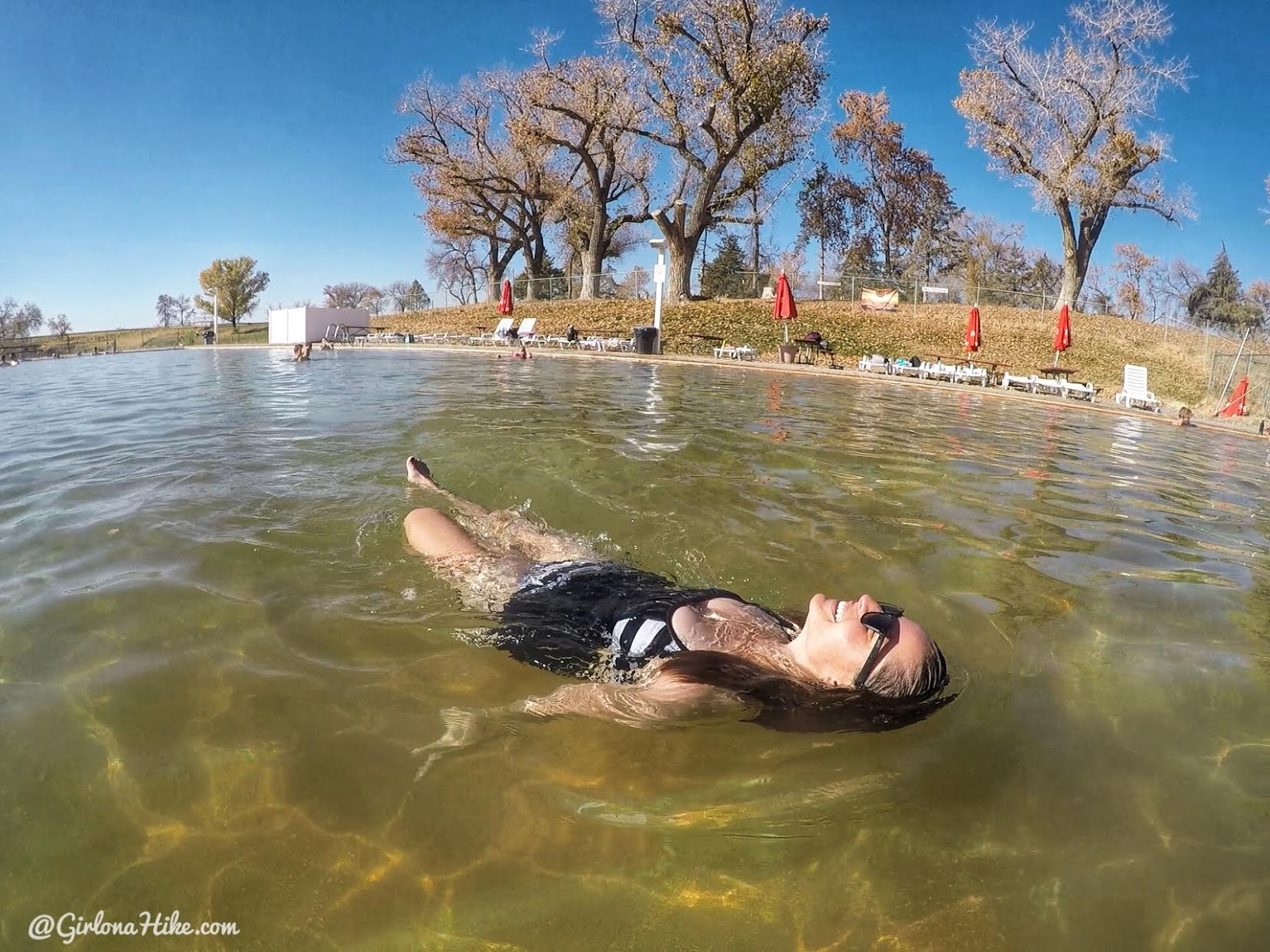 Floating around the Olympic sized pool. This pool ranges from 3-5 feet deep.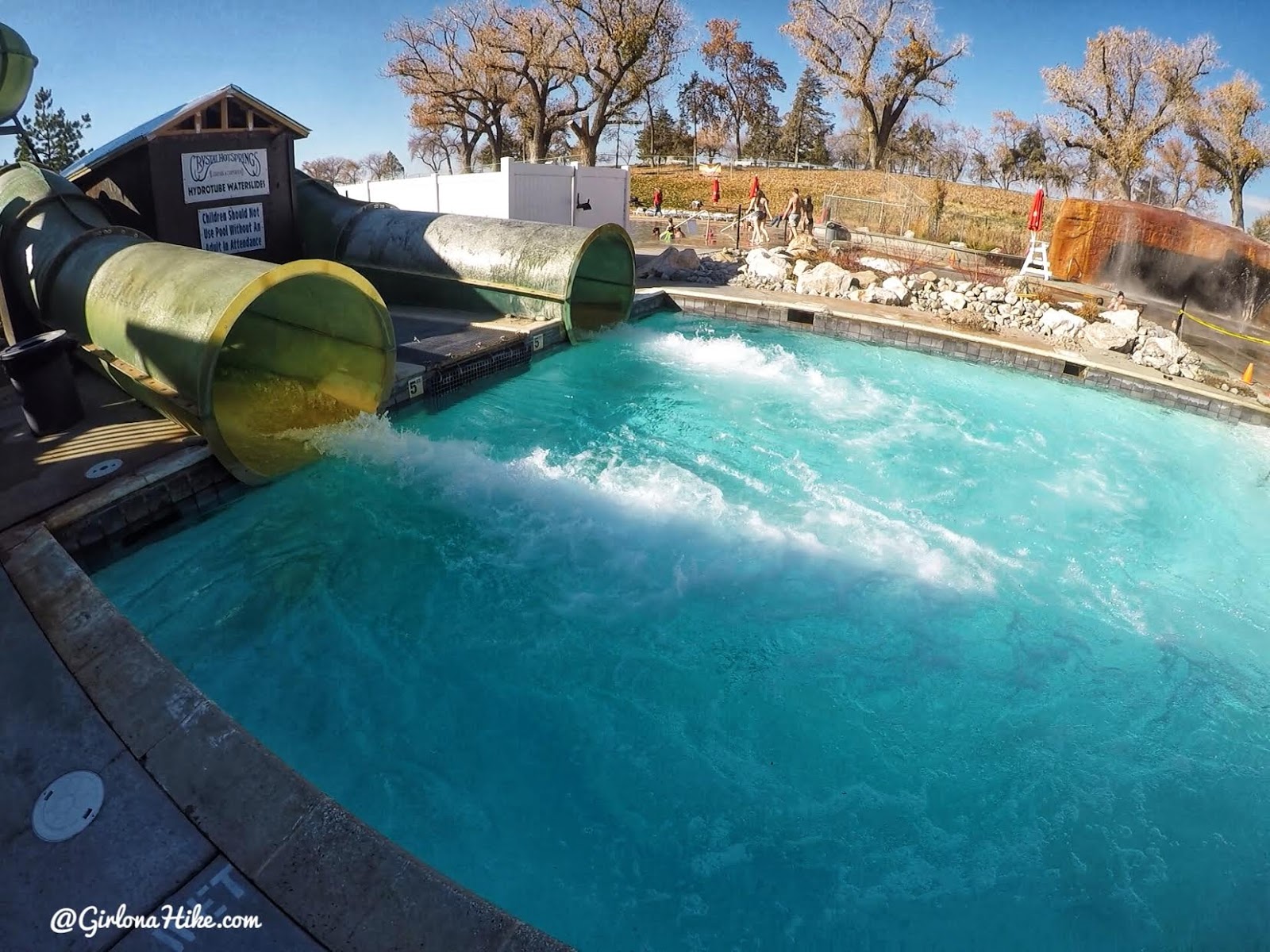 Time to head up to the waterslide! These slides once belonged to Willard Bay, back when they had a small roadside attraction. They repurposed them here at the hot springs. This water is regular pool water with chlorine but is still quite warm.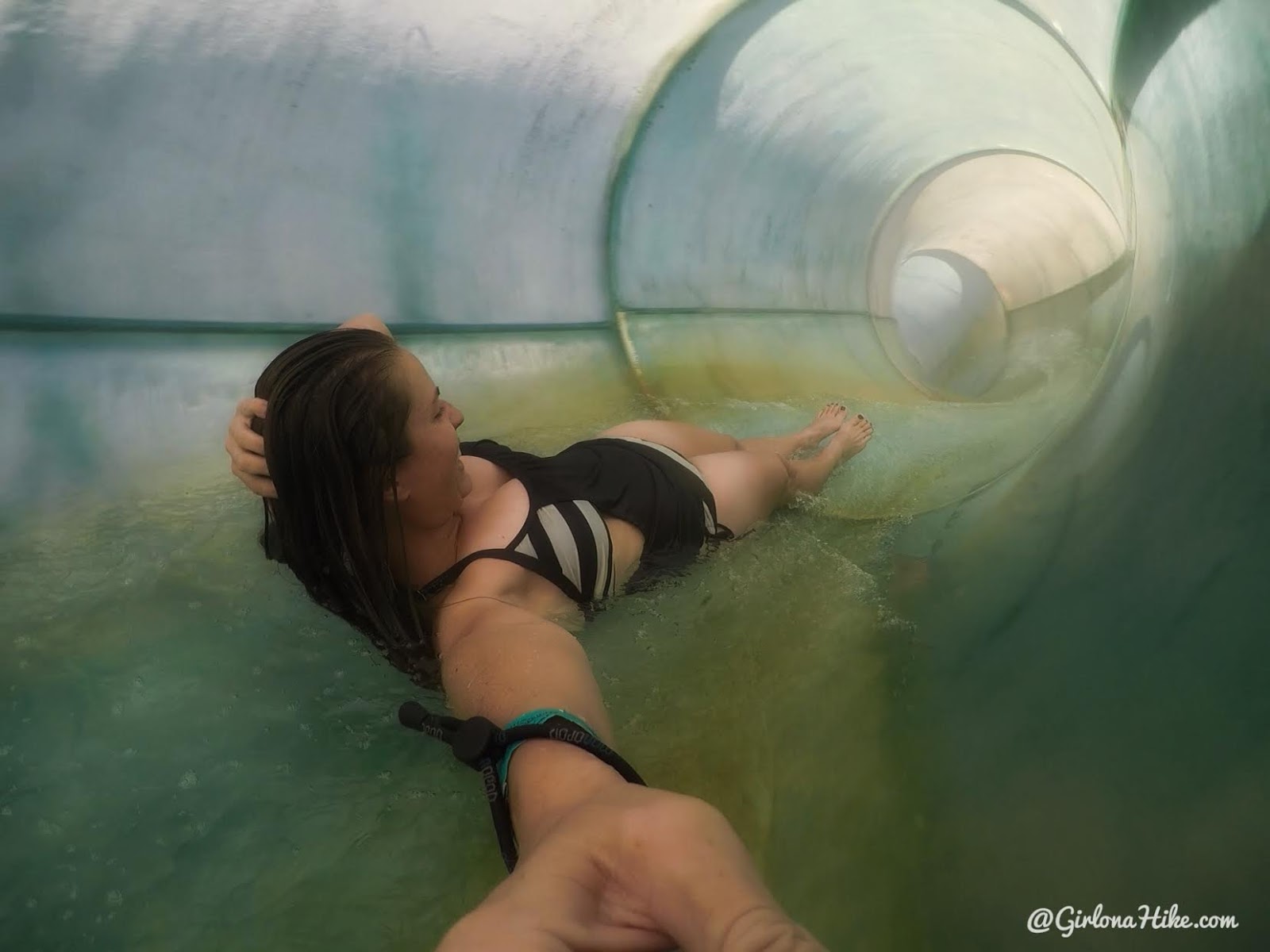 There are two slides, each at 365 ft in length. I normally feel claustrophobic in water slides, especially the black slides, but this one had plenty of space and breathing room for me.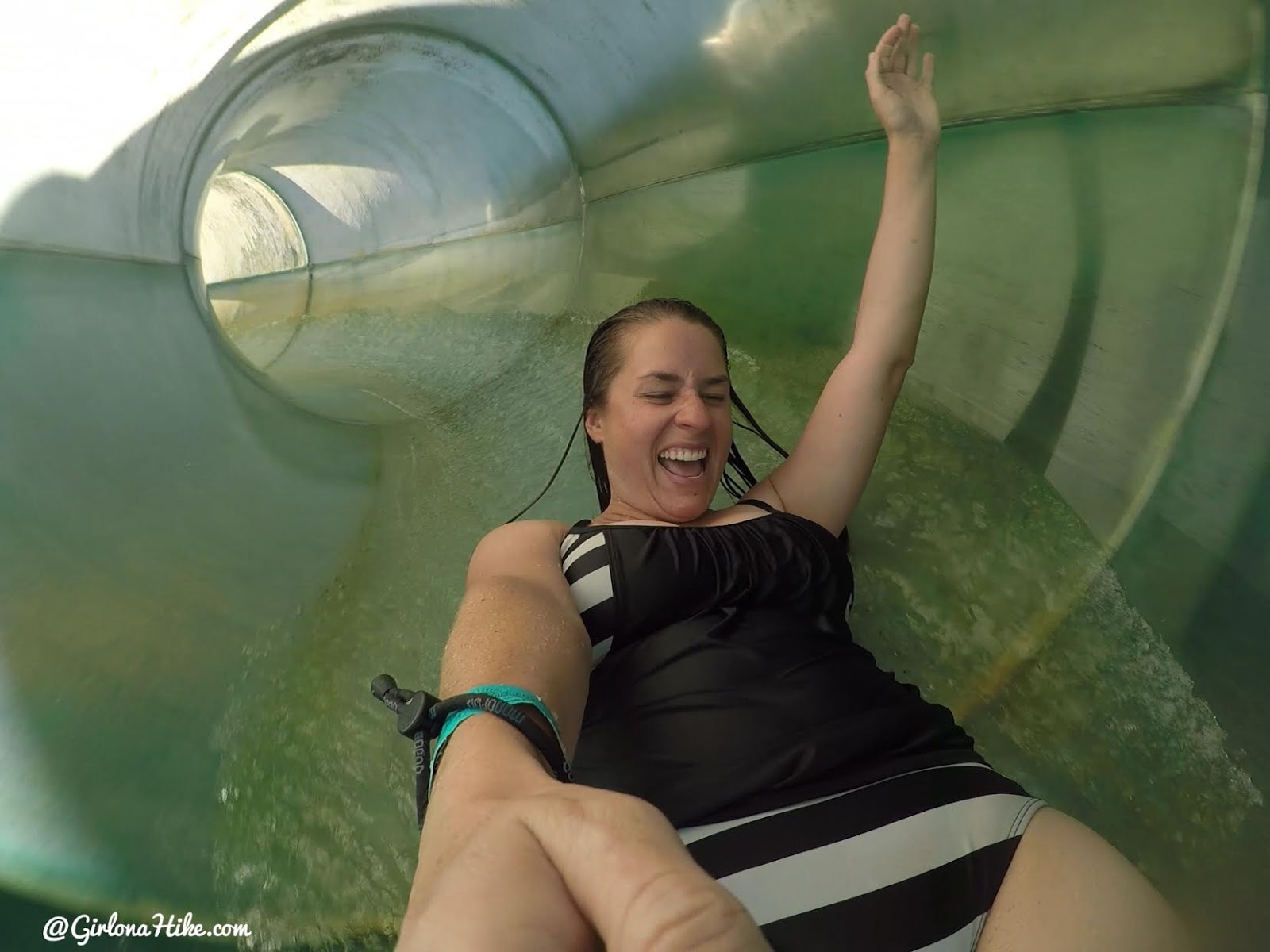 What a blast! "Kiddie" type slides are more of my vibe at waterparks haha!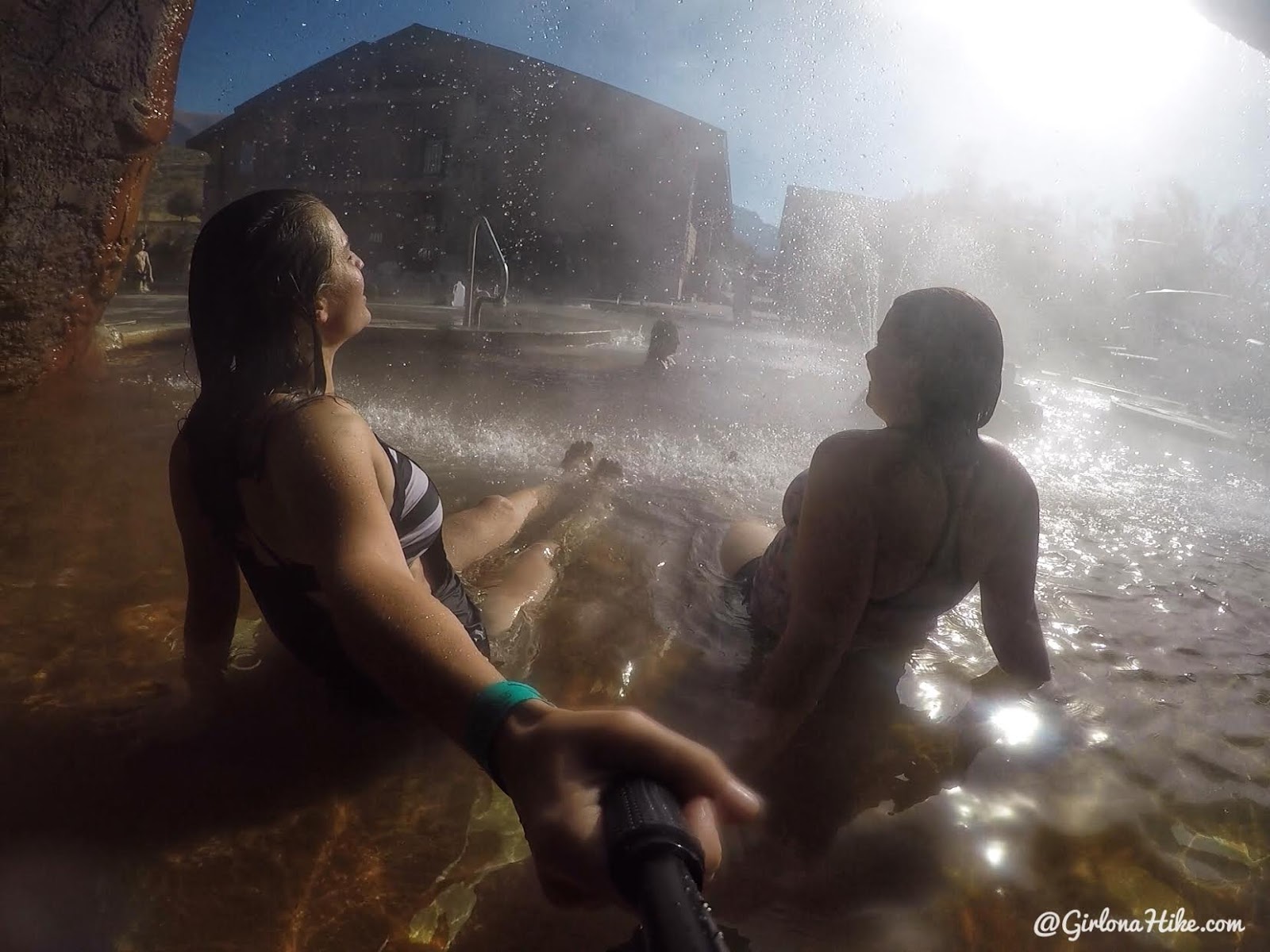 Time for more relaxing underneath the cave waterfalls.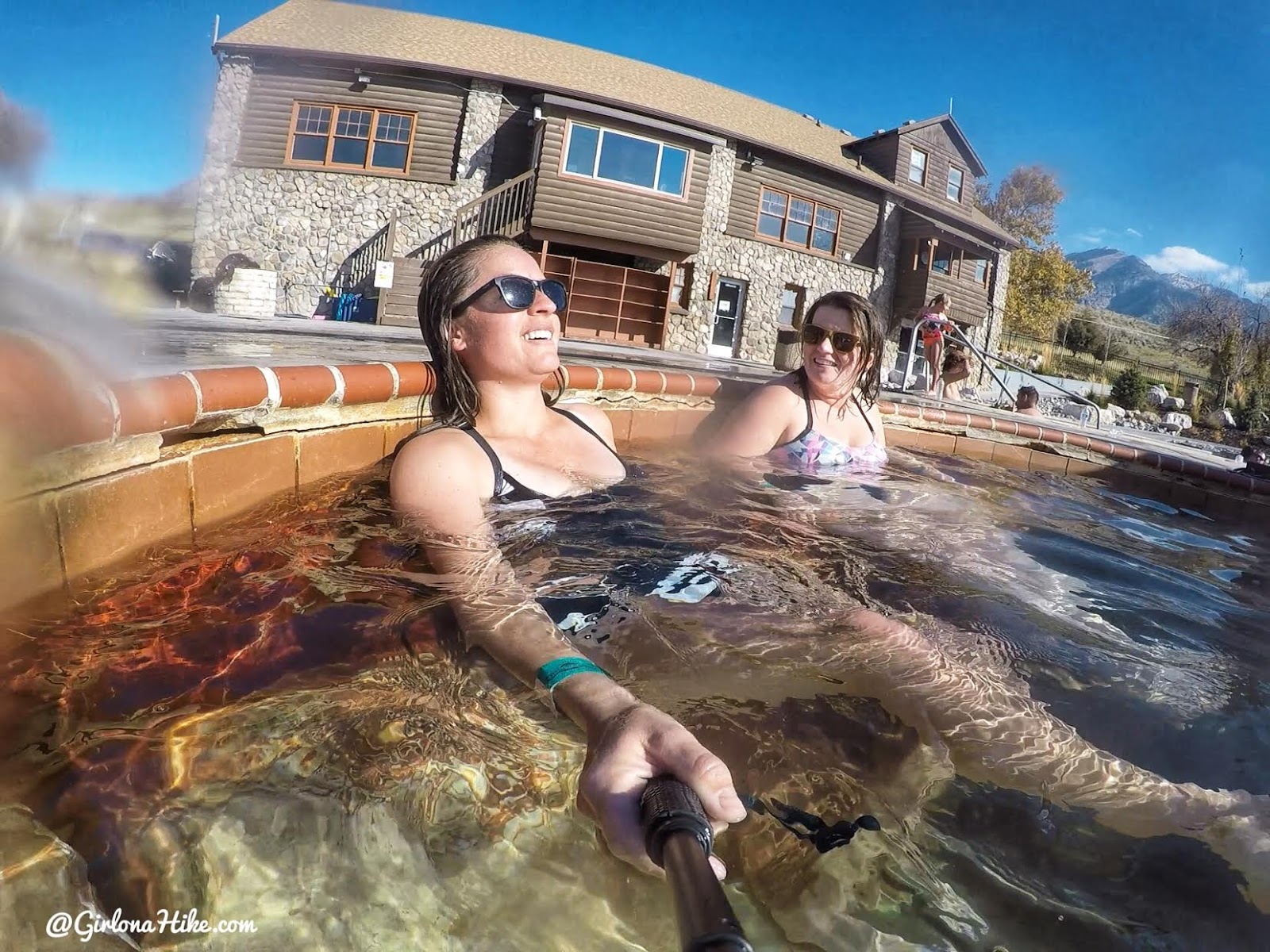 Christa and I tried to sit in the 105F hot tub, but it was way too hot for us!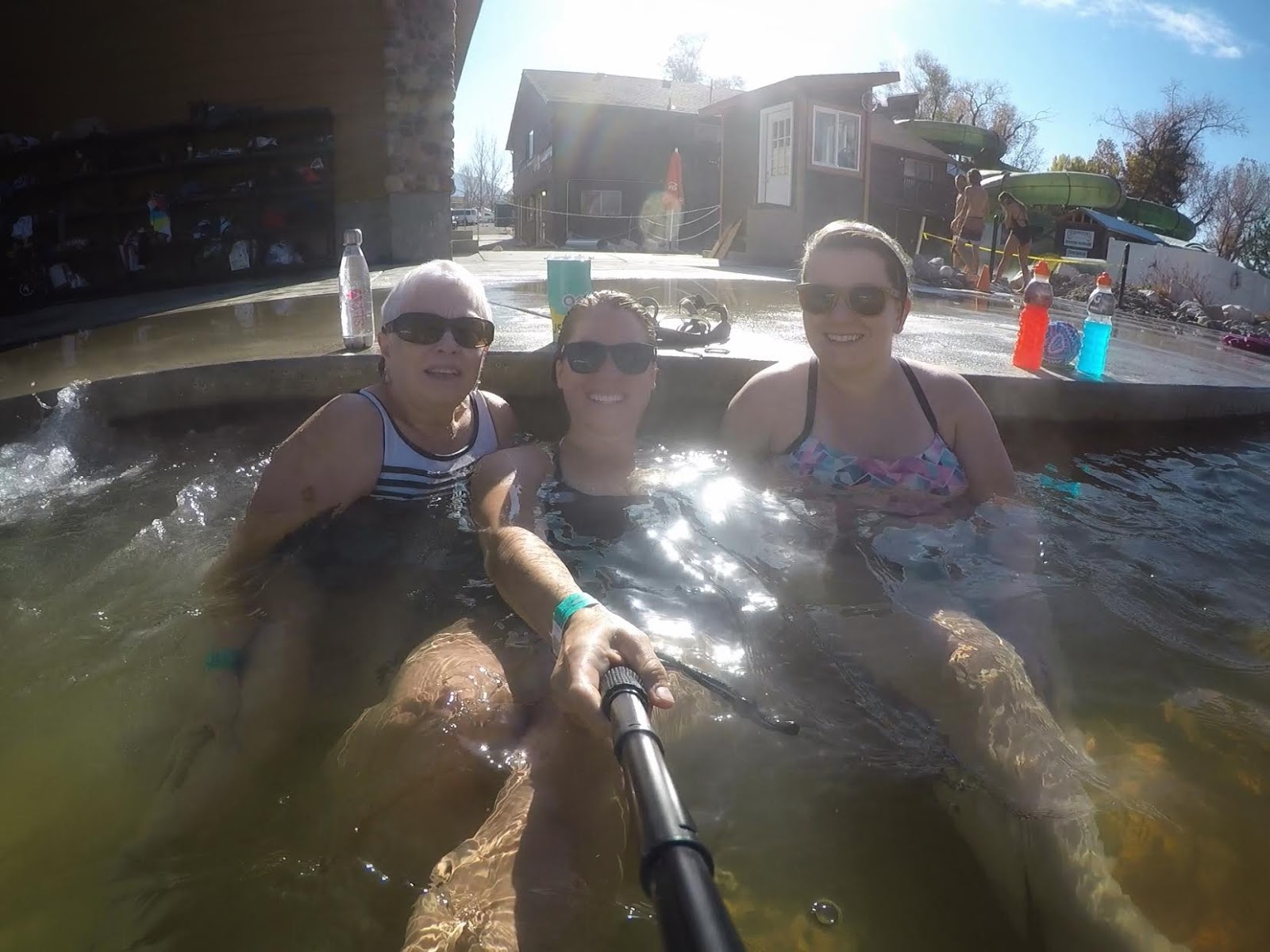 What a great day with the ladies! We stayed to soak for about 2 hours, and after that we all got too hot and dehydrated. Make sure you have at least 1 liter of water with you – it's crazy how these waters suck you dry!
Recommended Gear
Nearby Hike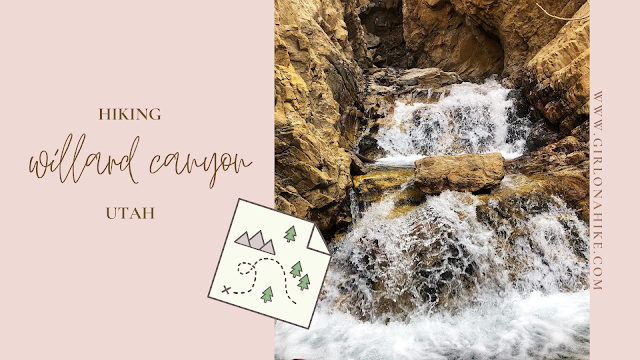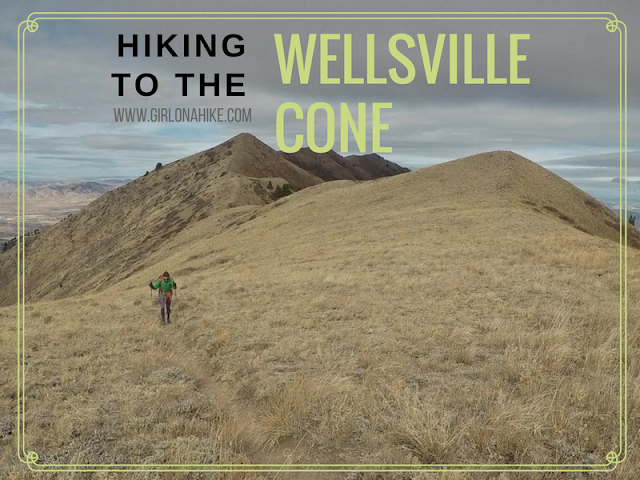 Save me on Pinterest!