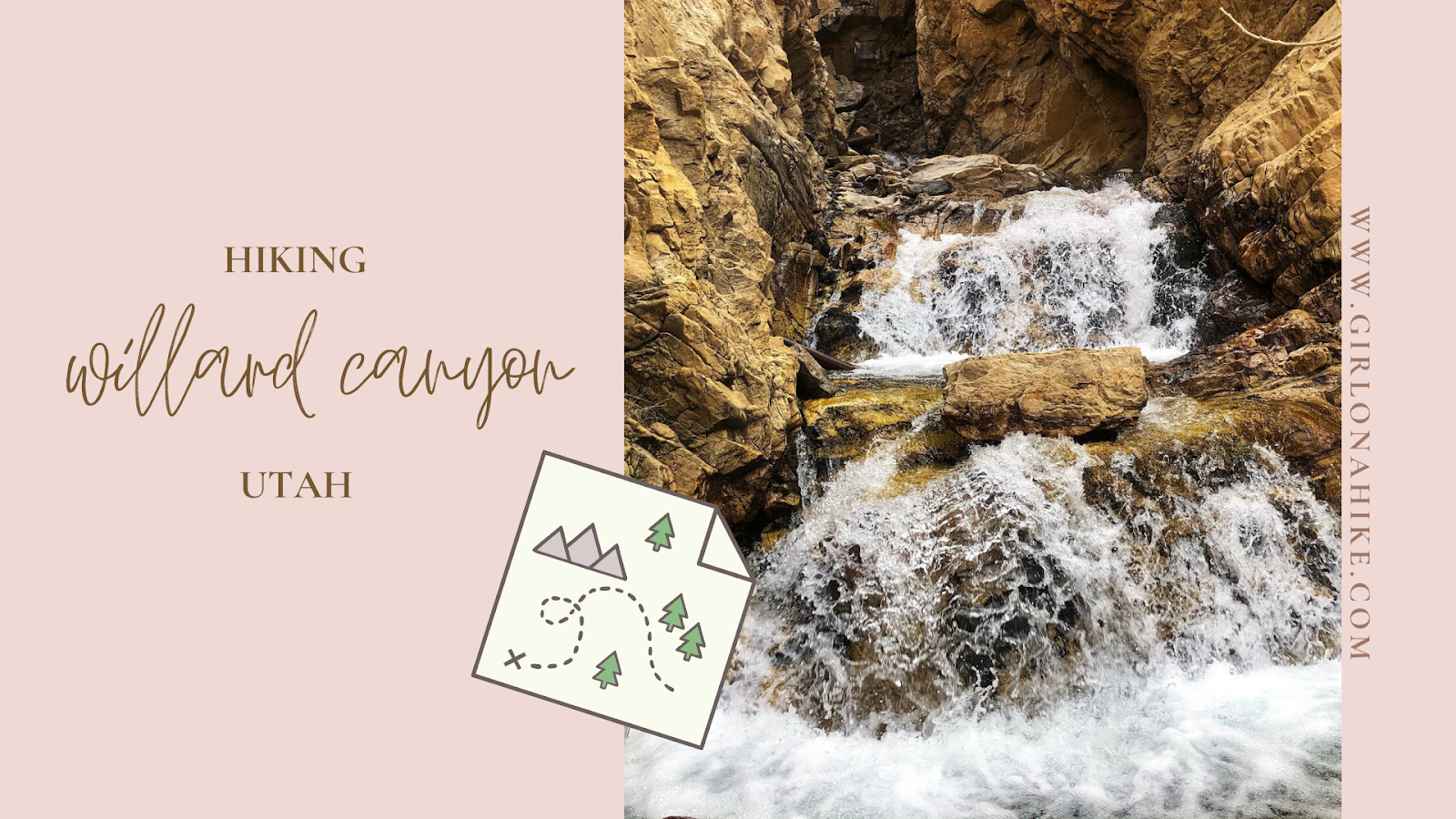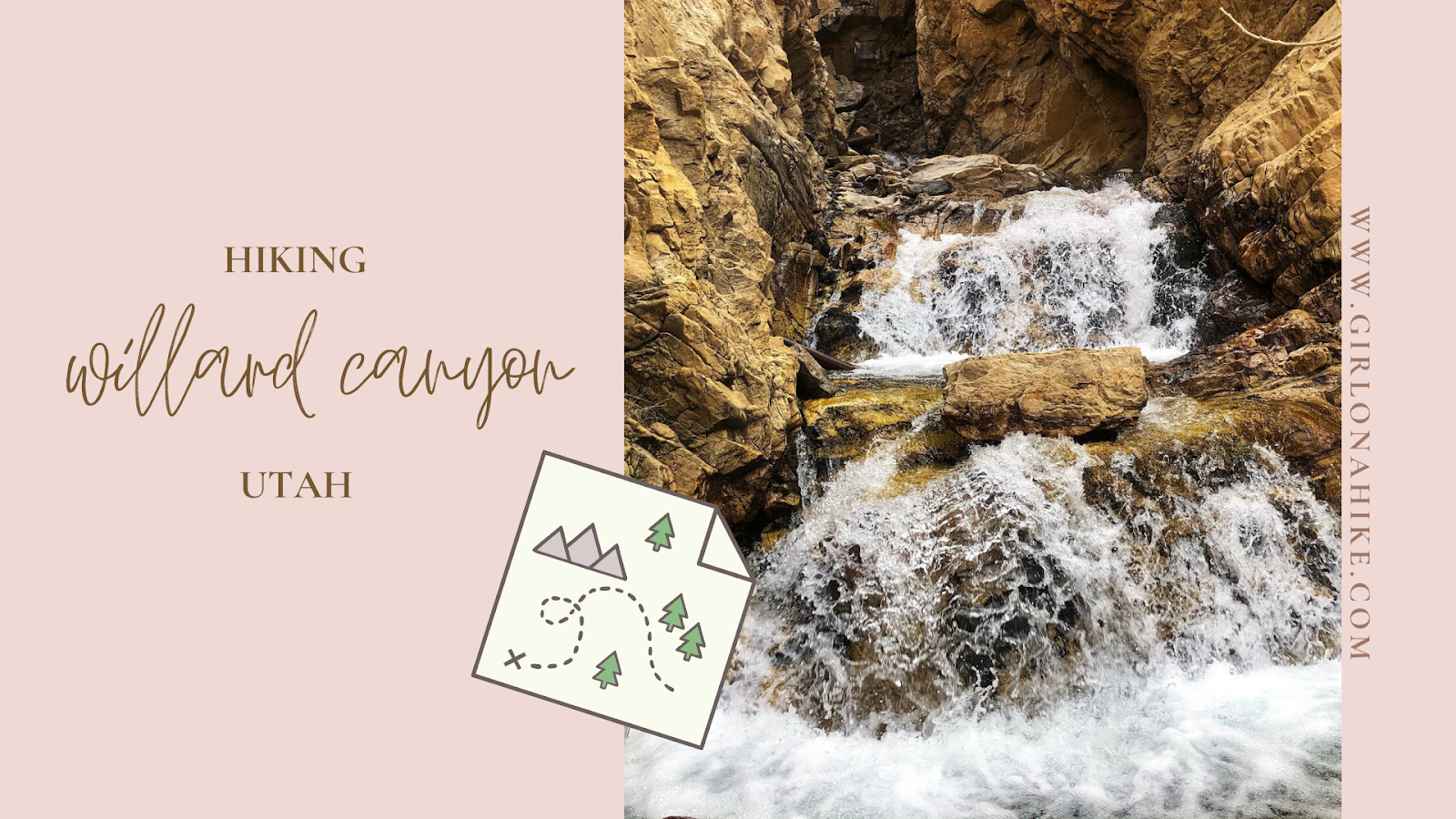 Willard Canyon is the main canyon leading up from the town of Willard, Utah.
About
To the West you have a great view of Willard Bay, and to the East, the trail leads up to cascades (and a waterfall if you can make it). The hike is straight-forward – after crossing the creek from the parking area, you will hike up a short yet steep hill, before crossing a bridge and following the creek as far as you can make it. This trail is dog-friendly, but I wouldn't bring little kids due to steepness. The best time to hike here is late Spring, Summer, and Fall.
Directions
Head north on I-15, and take exit 351. Veer left for HWY 89, and drive 4.7 miles. Turn right on E 300 N at the Willard Pioneer Cemetery. Drive another 1/2 mile and veer right at the road split. Continue straight until you see the TH parking on the left side, marked by several large boulders and a "No Mining" sign.
Here is a driving map.
Trail Info
Distance: 2 miles RT
Elevation gain: 900 ft
Time: 1-2 hours, depending on how long you play in the creek
Dog friendly? Yes, off leash
Kid friendly? Not for little ones due to steepness and slick rocks
Fees/Permits? None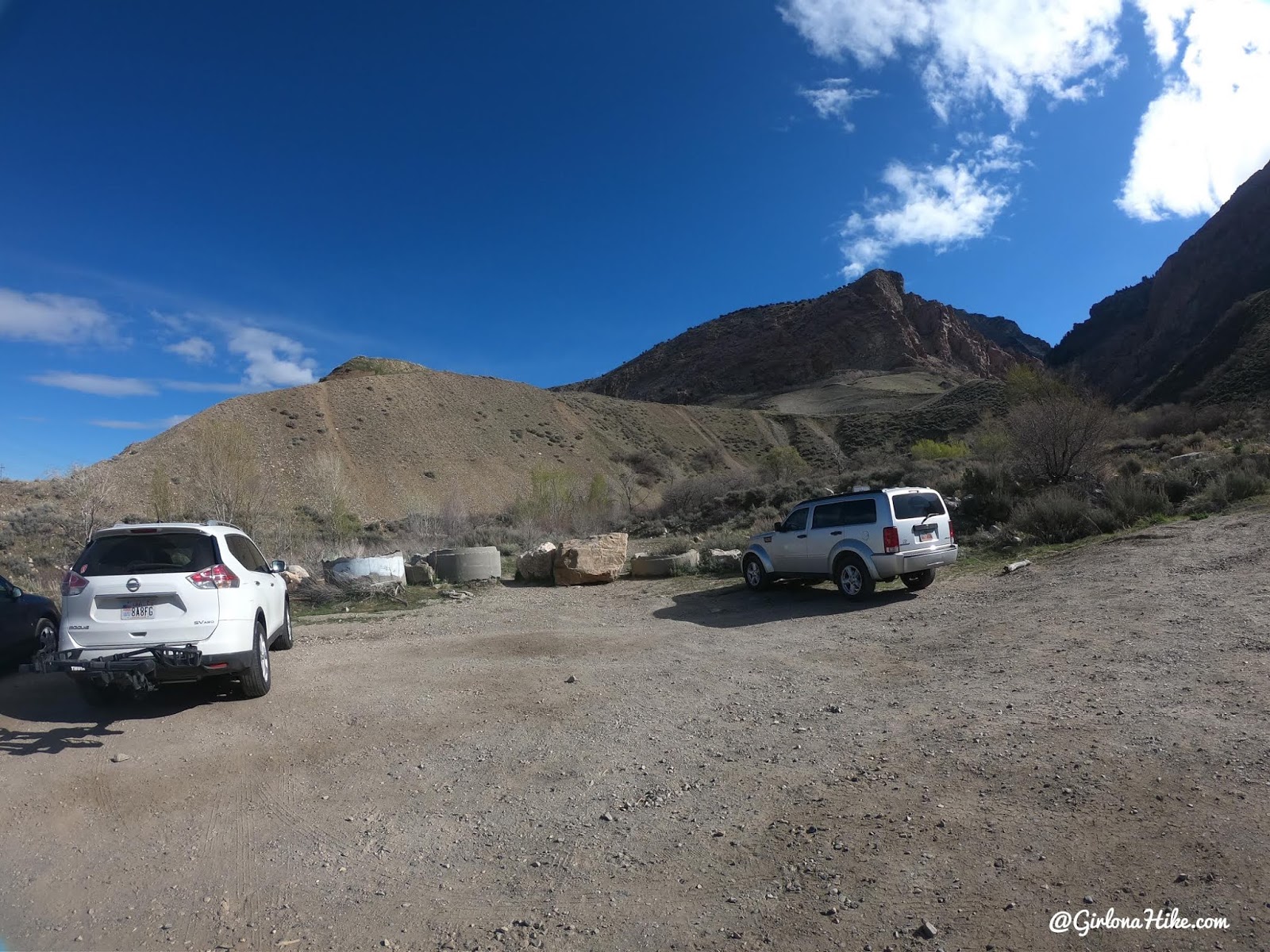 The parking area is on the left marked by these boulders.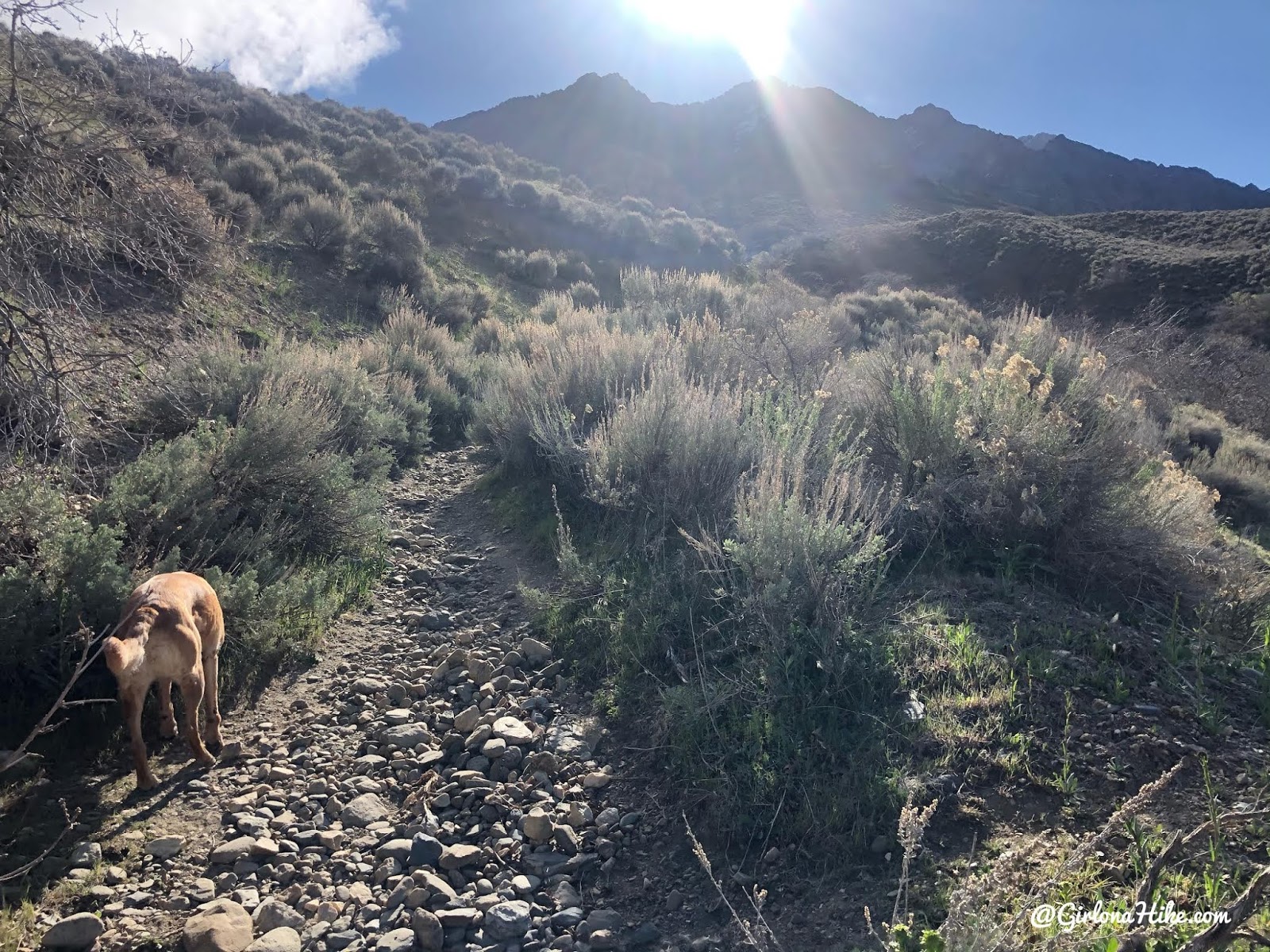 Cross the creek, then follow the trail uphill.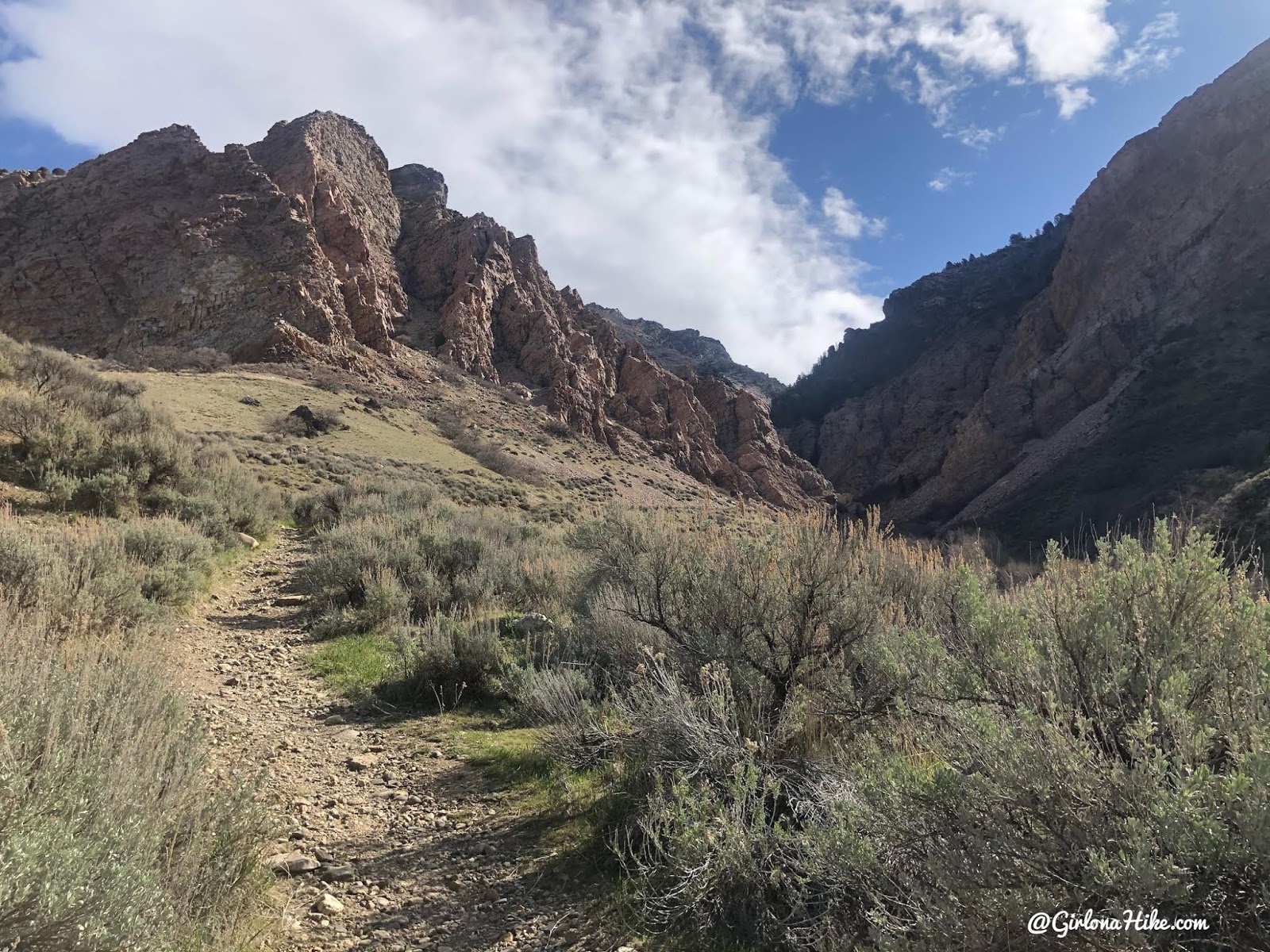 The first 1/2 mile is on the steep side but not bad.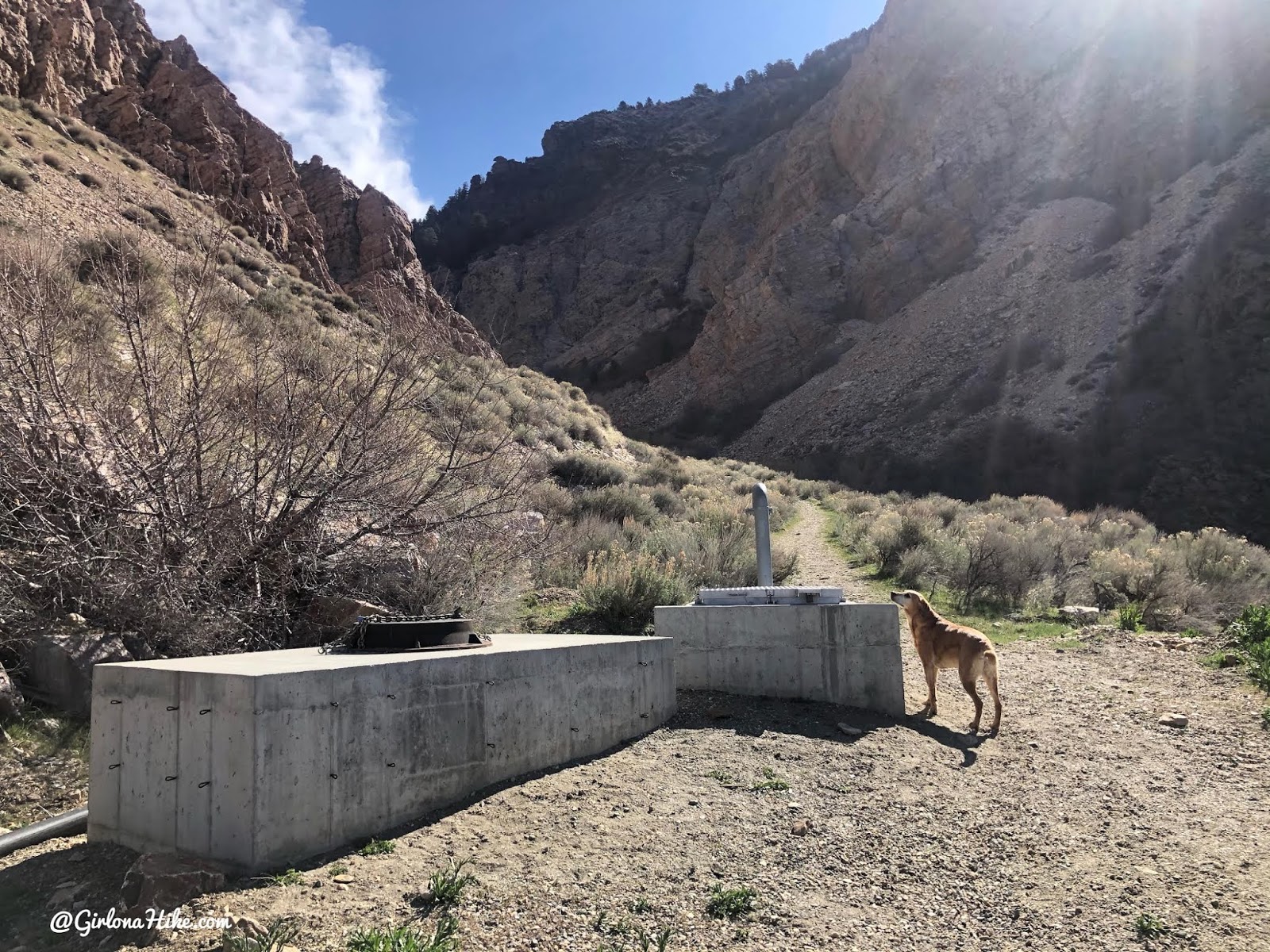 When you reach the old mining road, turn right, continuing into the canyon.
At 0.75 miles the road narrows to a single hiking path.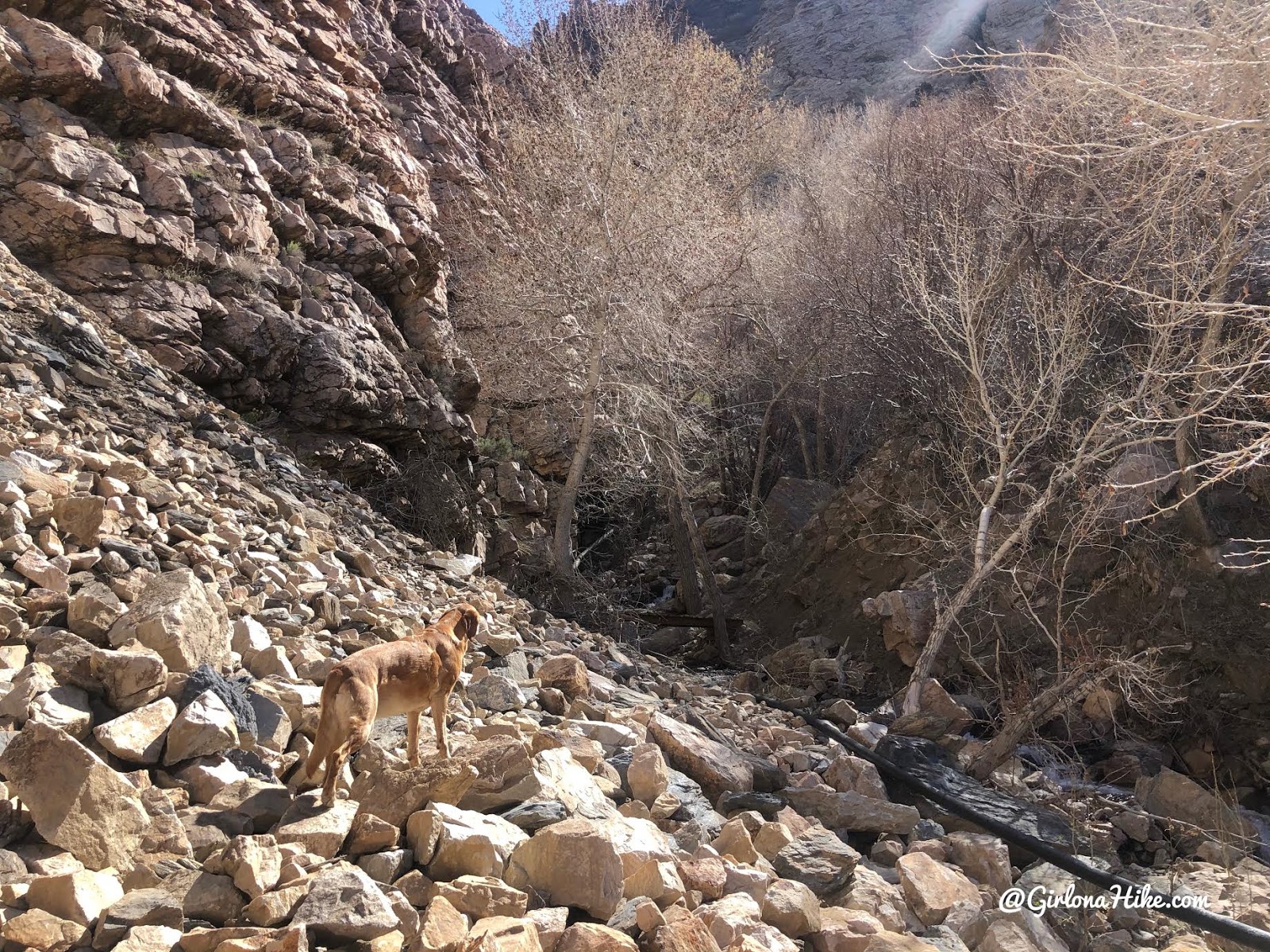 Cut through the boulder field.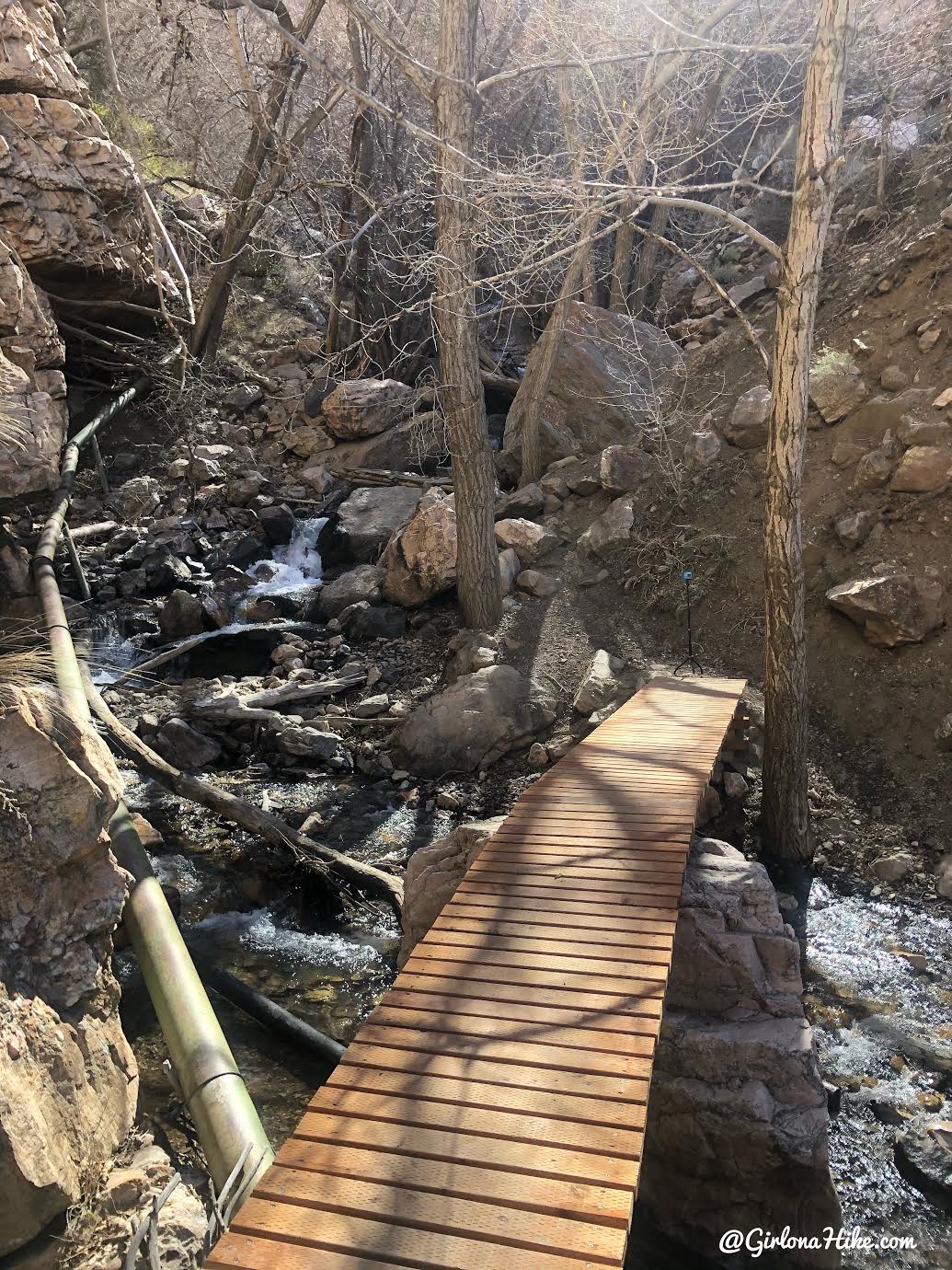 Then cross the 1st bridge. Right after will be a 2nd bridge, this time more rickety.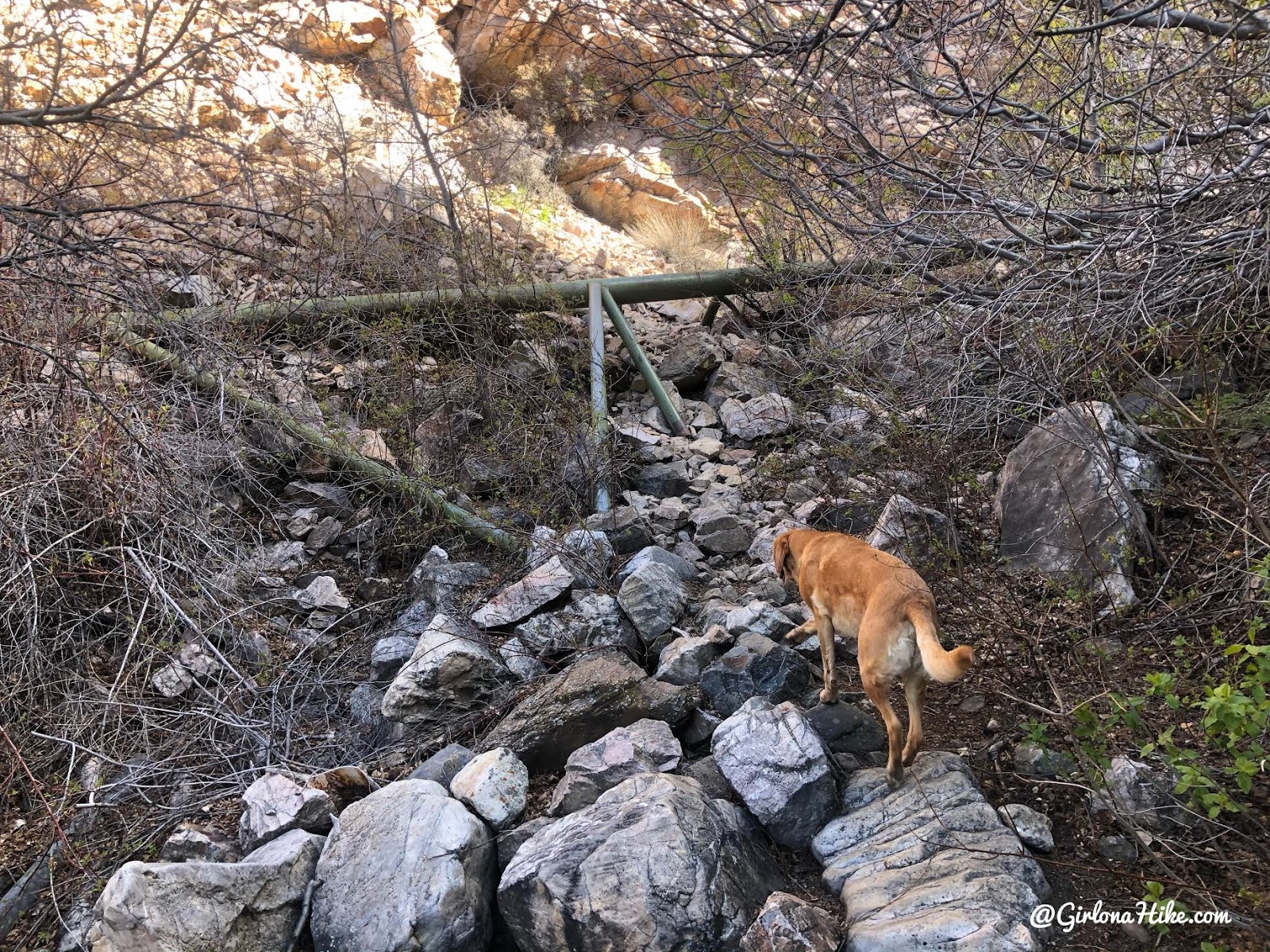 The trail winds its way up the canyon, a little steep at times, but there is always a well-traveled path.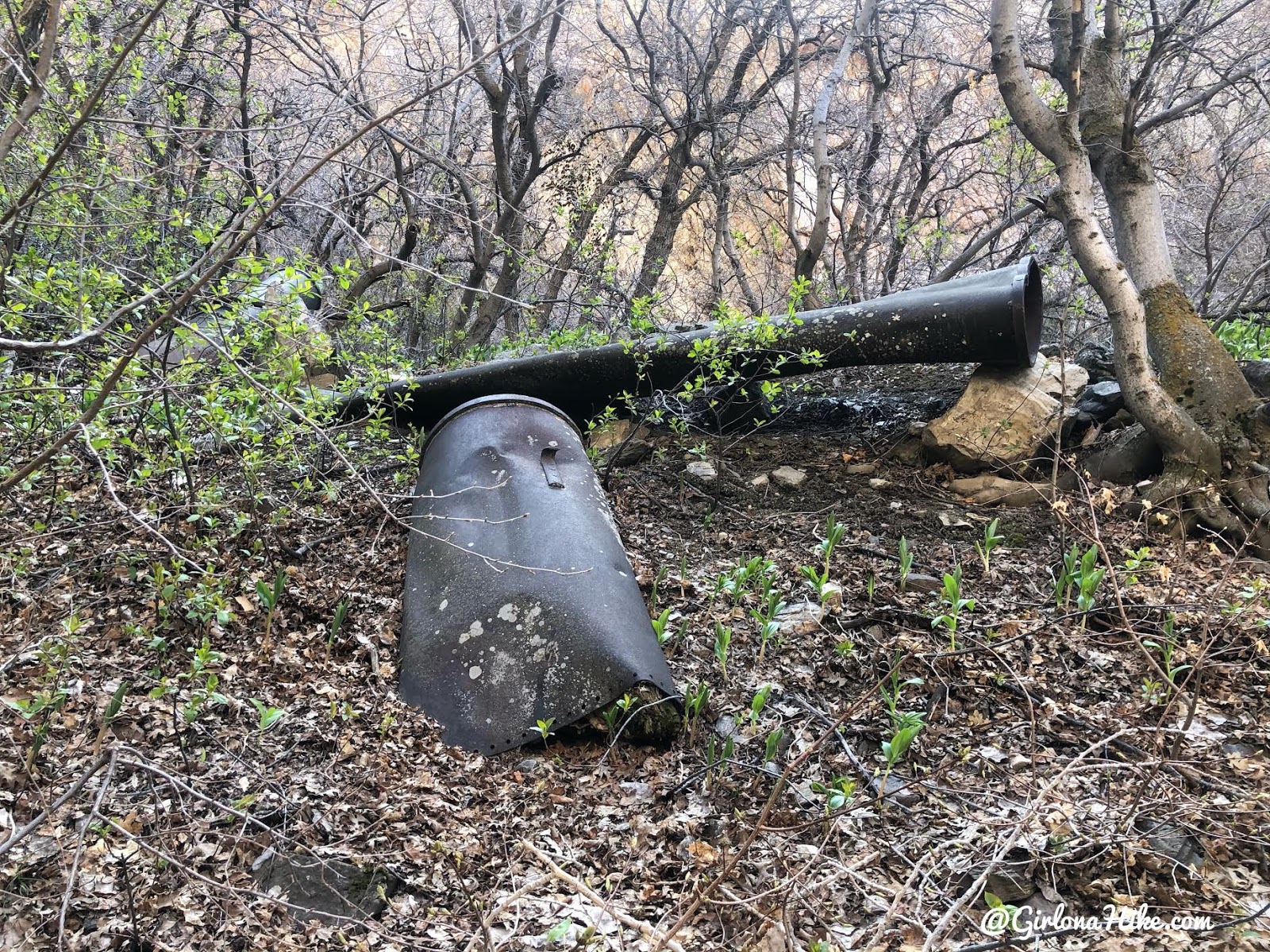 Old pipes everywhere. You'll see trails going off in different directions, but stay on the trail that follows the base of the creek.
Old mining and water equipment everywhere.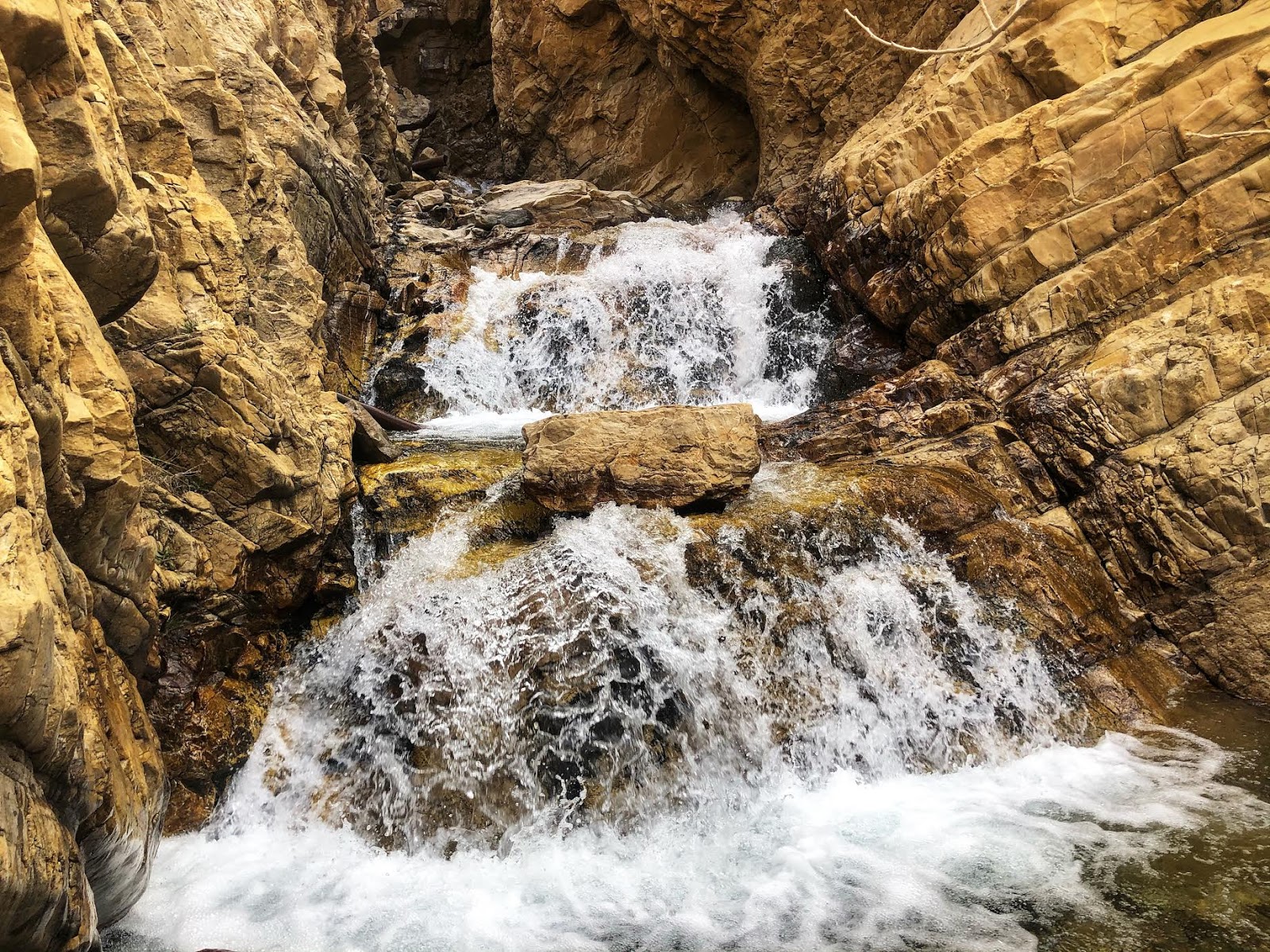 Just around the corner from that triangle support are the nice cascades! There is actually a waterfall around the corner from this, but the rocks had a layer of ice on them, the water was too cold for me to climb up on here, and I wasn't able to climb up the wall on the left to look down. So I called it the end here for me on this day. Maybe in the middle of summer I would go back and walk up through here. I bet it would feel refreshing, but might also be slick.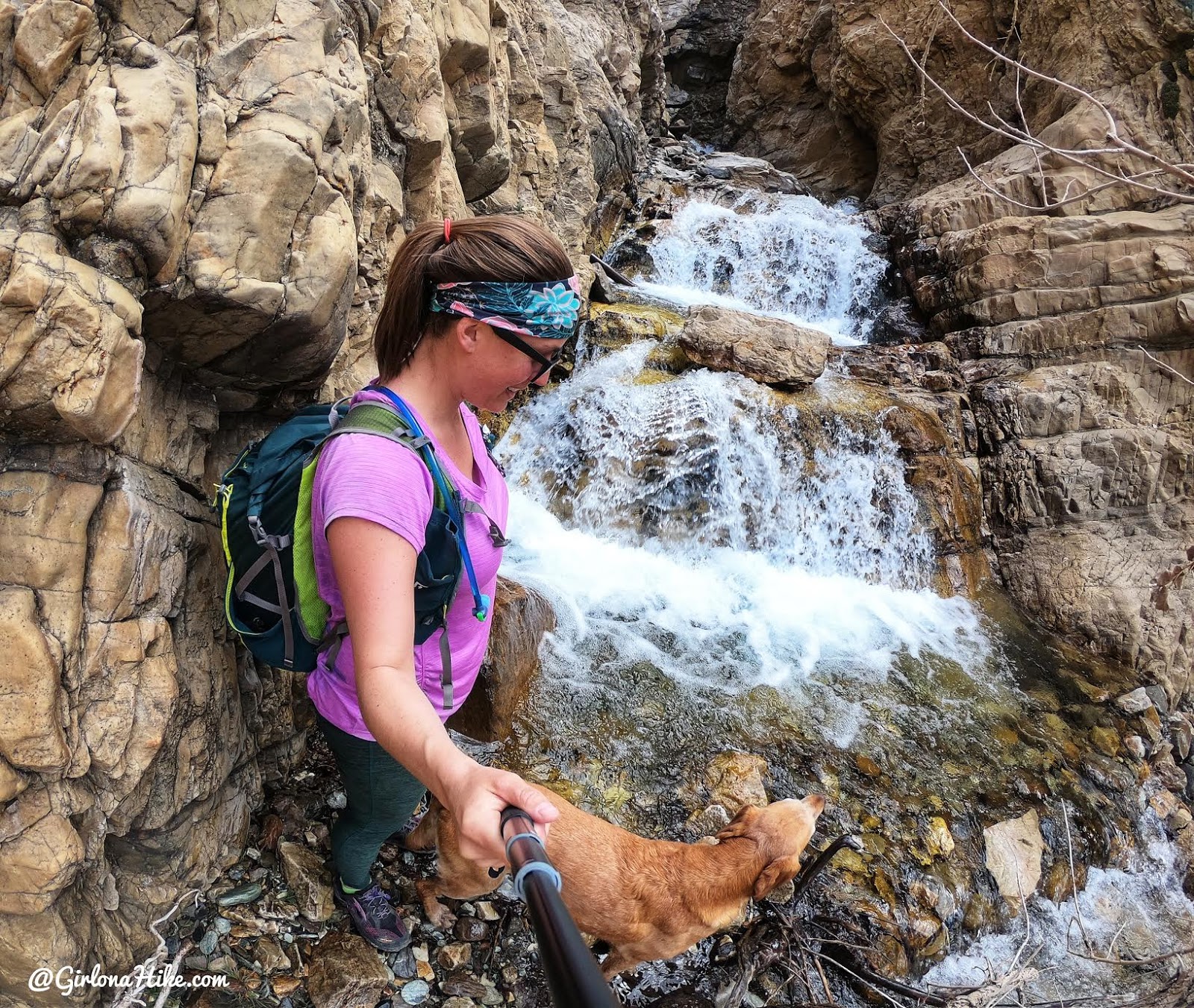 Charlie and I take a minute to snap some photos!
Check out my video!
Trail Map
My track via Gaia GPS – the best tracking app! Get your app here for a discount.
Recommended Gear
Nearby Hike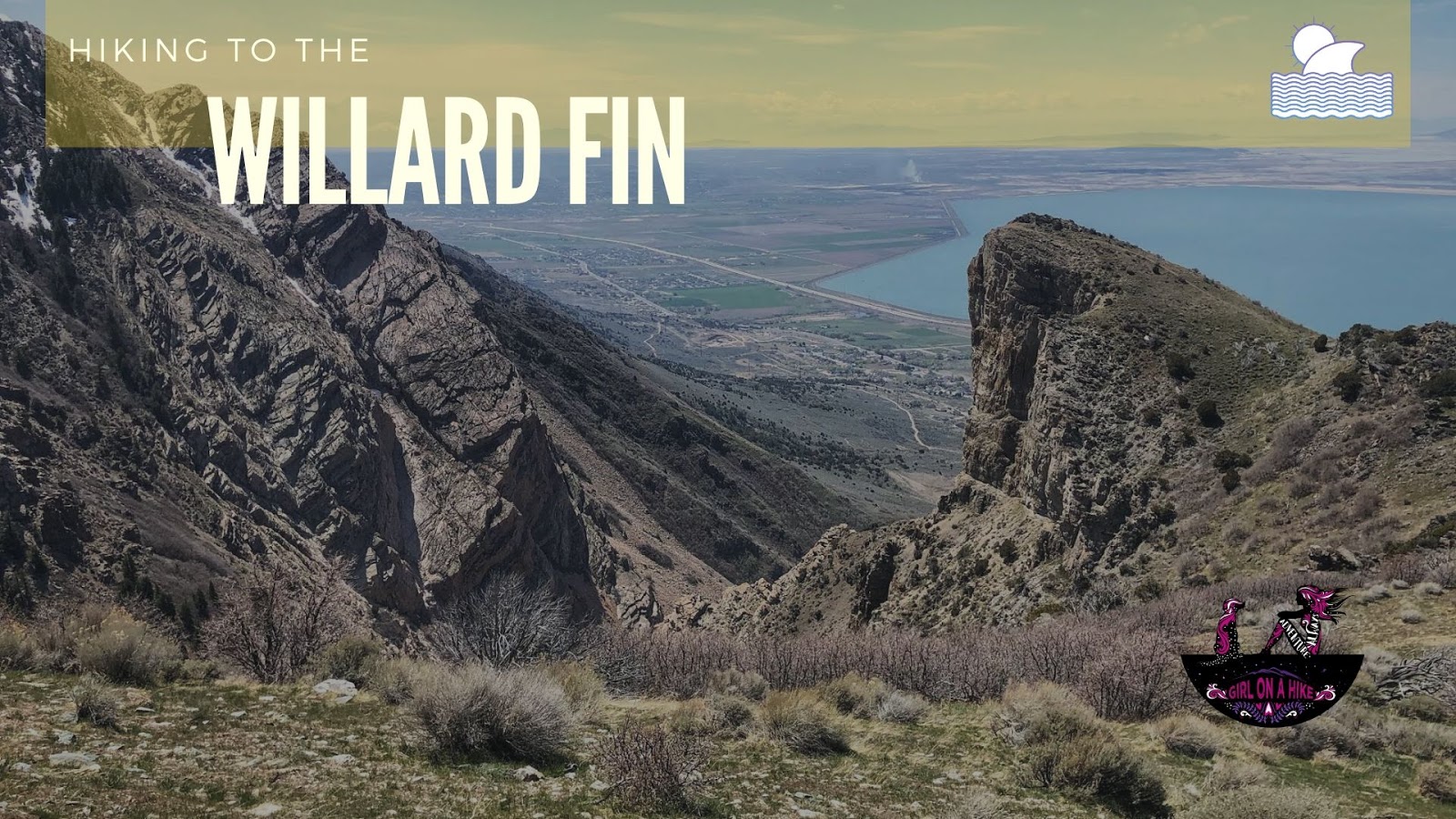 Hiking to Willard Peak & Ben Lomond Peak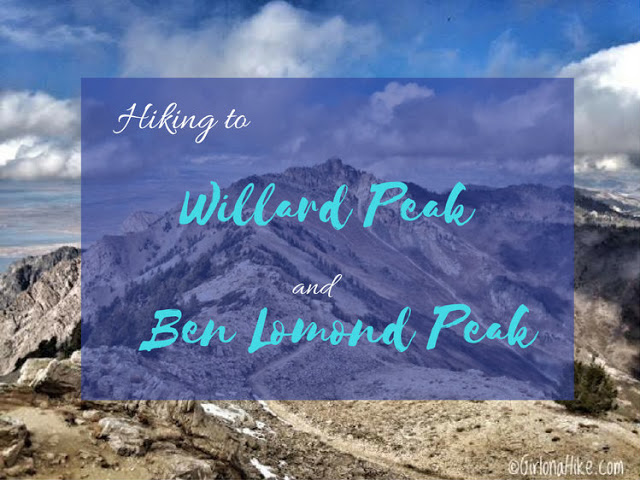 Save me on Pinterest!