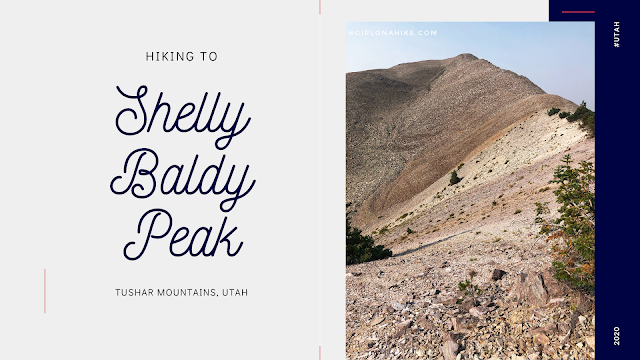 Hiking to Shelly Baldy Peak, Tushar Mountains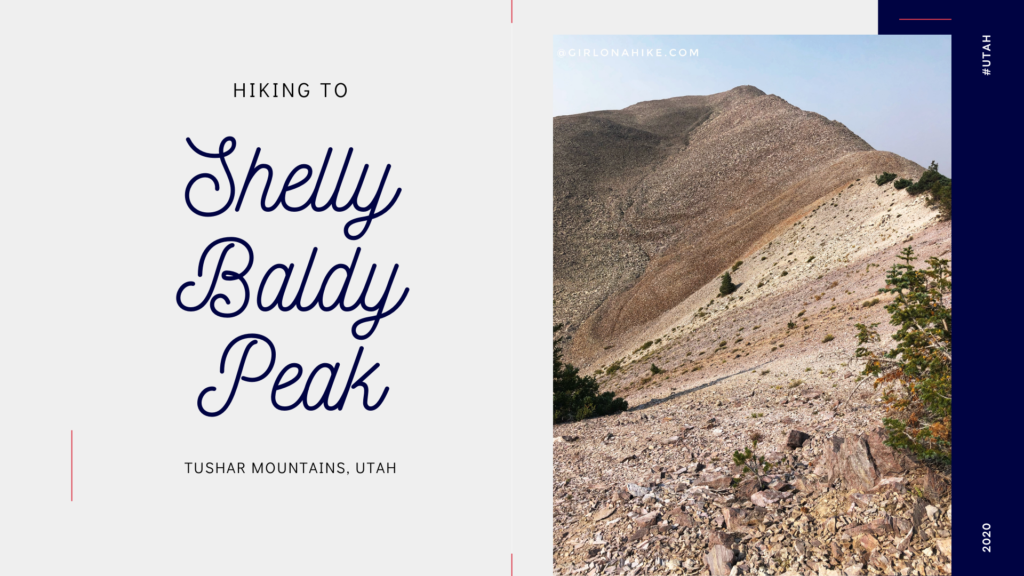 Shelly Baldy Peak (11, 321 ft) is one of the many prominent peaks located in the Tushar Mountains within Fishlake National Forest.
About
This one is for the peak baggers however, while Shelly Baldy Peak (SBP) isn't even in the top 5 for the tallest peaks in the Tushars, the easy North ridge approach at only 2 miles one way offers amazing 360 degree views. Follow the Mud Lake trail for 1 mile, then veer off trail and catch the ridge all the way for the last mile over unbalanced loose rock.
Every time we've driven in the Tushars I've seen this peak, and I just had to do it! While it is short, the rocky ridge and short steep inclines made us take just under 1 hour to reach the summit. The day before we hiked SBP the skies were a deep, clear blue. On the day we did this peak, a heavy haze of nearby fire smoke entered the range and the clear skies were gone. We debated on still hiking, but in the end we went for it, taking it easy for our breathing and hiked through intense wind along the ridge. While this trail is dog friendly and off leash, make sure your dog is used to hiking over uneven boulders – if not, bring booties as a backup in case they tear a paw pad. Charlie regularly hikes over boulders with me in the Uintas, but even he was treading lightly in this area. There is no water source so bring plenty of water.
Directions
Drive south on I-15 and take exit 112 in Beaver, UT. Turn left, and drive on Main St. for 1.6 miles. Turn left for UT-153, and drive 16.3 miles. Just past mile marker 16, look for the dirt road turning off to the North side of the road and turn here. Reset the odometer. The road is a well-graded, dirt road. 4×4 cars are recommended, but a small, compact car can make it only if the road is totally dry. Call the Beaver Ranger station before heading out to check road conditions & to make sure the winter gate at Poison Creek is open, at 435.896.9233.
Directions to Mud Lake/TH
0.3 miles – stay left at the first road split
0.8 miles – pass the metal gate
2.4 miles – keep left
3.3 miles – Pass the Paiute ATV Trail, and the road curves right, pass Big John Flat, pass the first pit toilet, and cross a cattle guard
4.3 miles – pass a 2nd pit toilet
4.7 miles – pass the Skyline Recreation TH
5.0 miles – drive past Griffith Creek (it may be completely dry in Summer/Winter)
5.6 miles – reach the last winter gate
6.7 miles – reach the trailhead at Mud Lake
Total drive time from SLC is about 4 hours. Here is a driving map to Mud Lake/Trailhead. If the winter gate is closed, you could still hike to the peak, just add on another 1.1 miles each way. 
Trail Info
Distance: 4 miles RT
Elevation gain: 441 ft
Time: 2-3 hours
Dog friendly? Yes, off leash (read more below)
Kid friendly? Ages 12+
Fees/Permits? None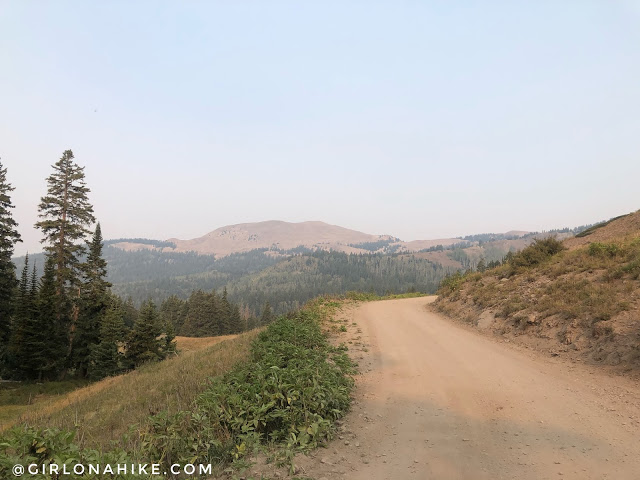 Driving to the Mud Lake TH just past the winter gate, with a view of your destination.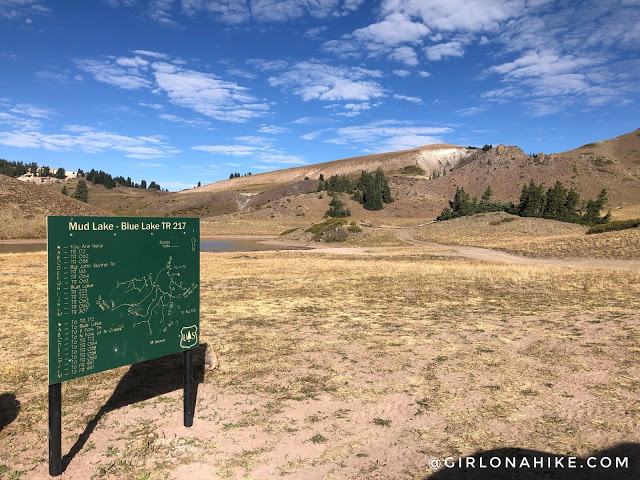 Mud Lake TH. Notice the sky was clear and blue? This was taken the day before when we hiked to Blue Lake.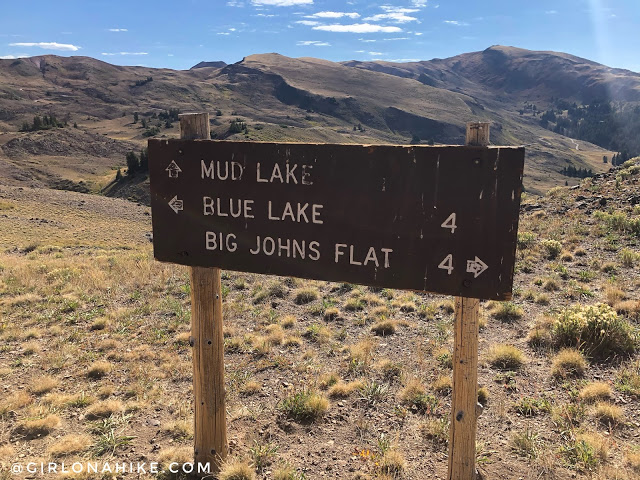 When you reach the trail split in 0.6 miles, stay straight.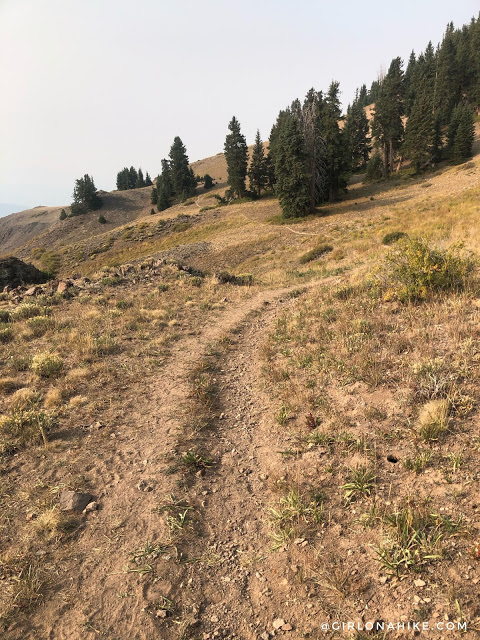 You can clearly see the trail ahead, but nothing else! The smoke was so bad.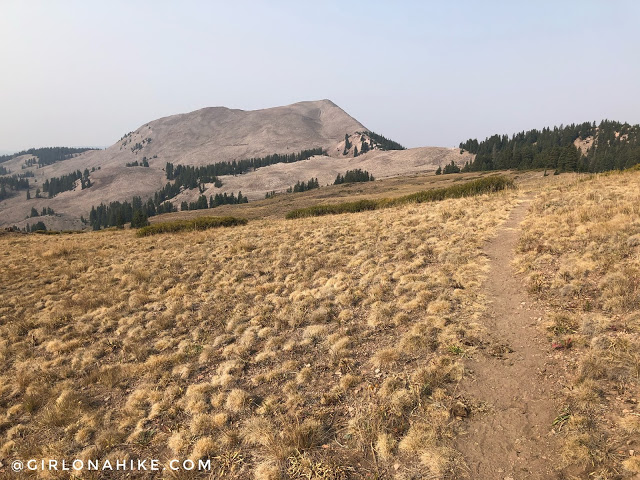 Turn a corner, and now you will have your first really good view of the ridge you will hike up.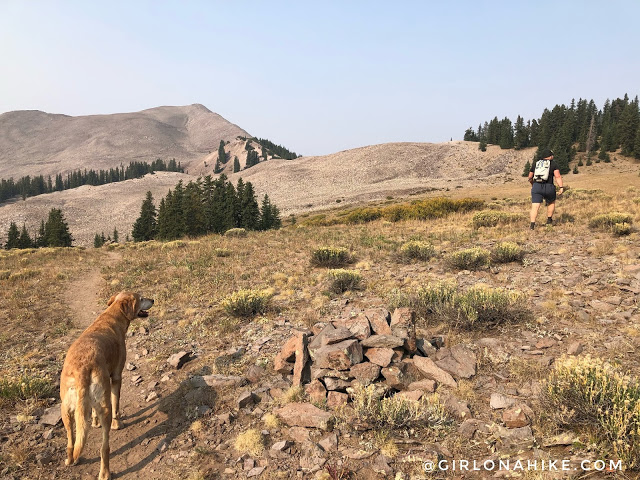 Around 1 mile, you will need to leave the trail. There are several of these large cairns so just pick a spot that looks good and keep aiming for the ridge.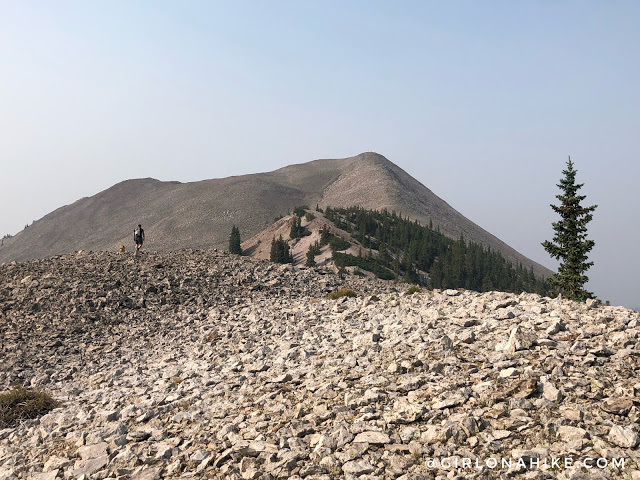 Time for the boulder field! All these rocks are very uneven, unlike Uintas boulders.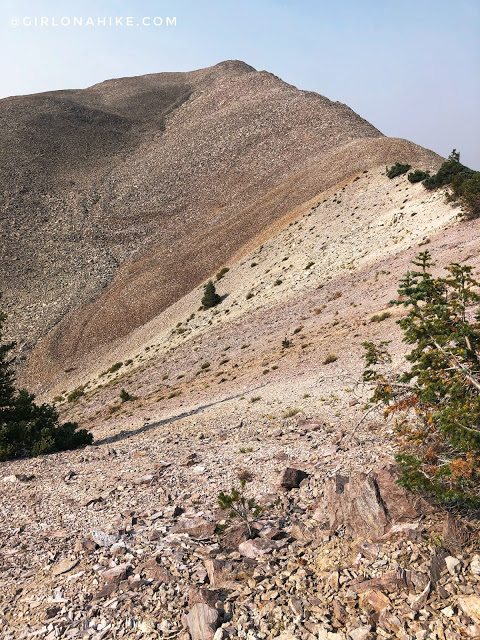 Hike up the really steep ridge, and reach this one flat section. This was my favorite view of the peak because I love seeing the color variations in the rock.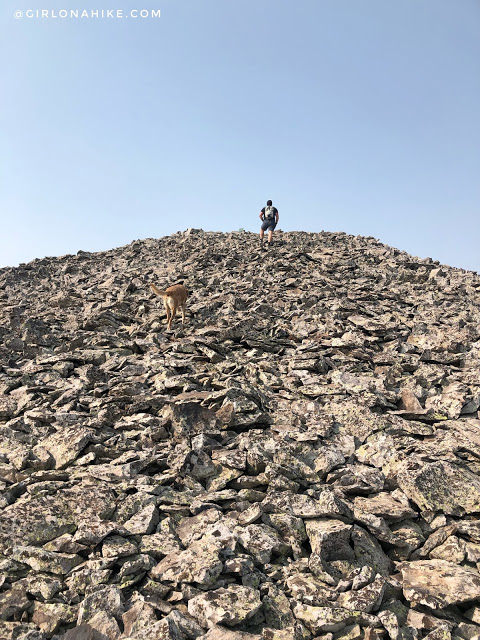 Keep hiking up the ridge, watching your steps carefully over these boulders. It was extremely windy for us on this section.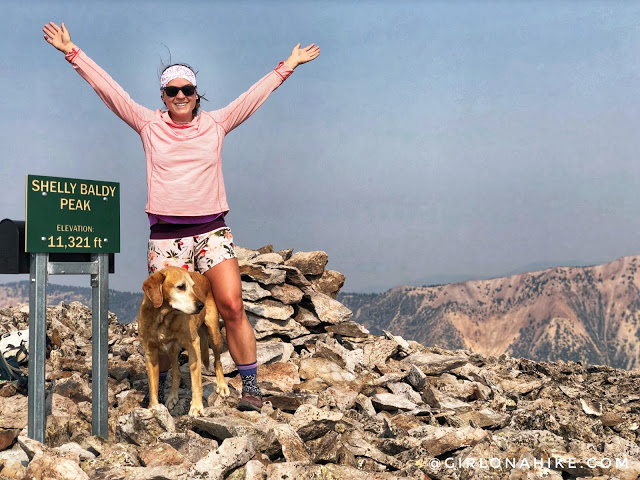 Summit! There is a giant mailbox right behind this sign to register yourself on the peak. I signed in, but I also like to track all my peaks that I do on PeakBagger.com.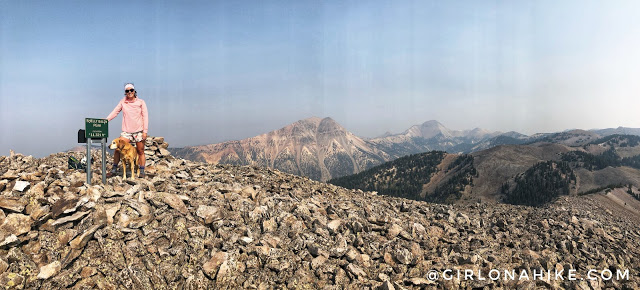 Whew, that haze form all the fires is so bad…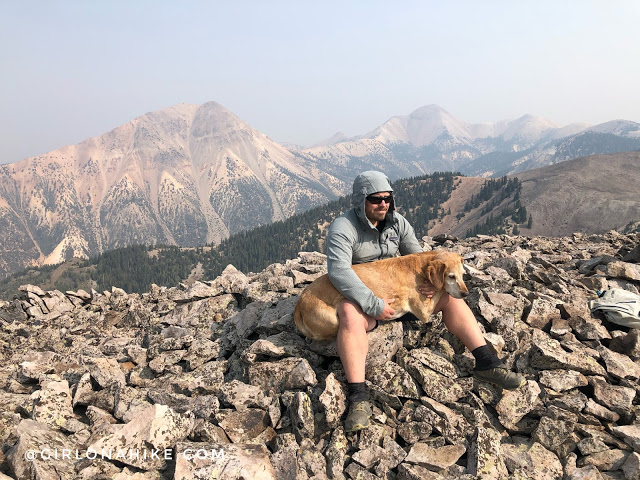 Charlie is used to hiking peaks with boulders, but these rocks seemed a little sharper so he got to take a break in his dads lap before going back down. I would say that if your dog isn't used to boulder hopping or generally has sensitive paws with no calluses, don't take them on this one. Or, just bring dog booties and a first aid kit as a backup.
Check out my video!
Trail Map
My track via Gaia GPS – the best tracking app! Get your app here for a discount.
Recommended Gear
Nearby Hike
Hiking to Blue Lake, Tushar Mountains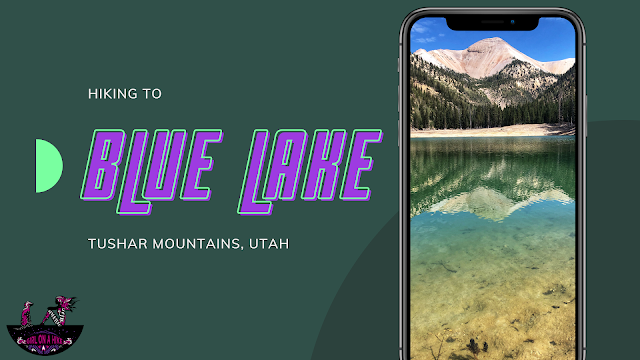 Save me on Pinterest!