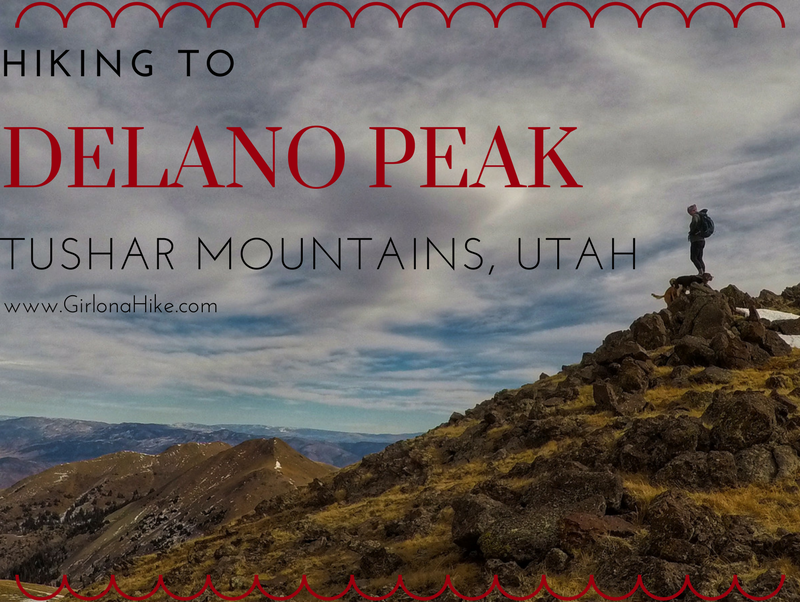 Hiking to Delano Peak, Tushar Mountains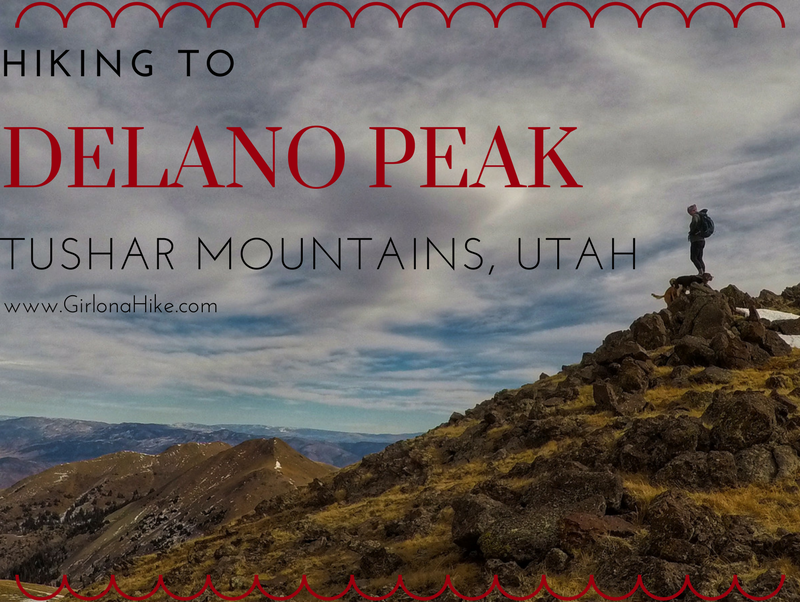 Delano Peak (12,169 ft) is the county high point for both Beaver & Paiute Counties, and sits to the east of Beaver, UT in the Tushar Mountains. The Tushars have three peaks over 12K ft – Delano, Mt. Belknap, and Mt. Baldy. The hike to the summit is short and steep, yet very rewarding. The views from the summit can't be beat! The trail is very exposed – no shade or water is available so make sure to bring at least 2 liters of water.
About
I had been wanting to do this peak for a few years, but I thought it was only accessible during the Summer months. The past few summers I made backpacking a priority, and just thought I ran out of time to do it each season. This year Utah has been having an extremely dry winter, so I randomly decided to call the ranger to see what conditions were like in this area. The ranger said there was only a dusting of snow…. at the end of December. What?! I knew then that I had to make it happen. I never thought I would end 2017 on the summit of Delano Peak, but that's exactly what happened!
Directions
Drive south on I-15 and take exit 112 in Beaver, UT. Turn left, and drive on Main St. for 1.6 miles. Turn left for UT-153, and drive 16.3 miles. Just past mile marker 16, look for the dirt road turning off to the North side of the road and turn here. Reset your odometer. The road is a well-graded, dirt road. 4×4 cars are recommended, but a small, compact car can make it only if the road is totally dry. Call the Beaver Ranger station before heading out to check road conditions & to make sure the winter gate is open, at 435.896.9233.
0.3 miles – stay left at the first road split
0.8 miles – pass the metal gate
2.4 miles – keep left
3.3 miles – Pass the Paiute ATV Trail, and the road curves right, pass Big John Flat, pass the first pit toilet, and cross a cattle guard
4.3 miles – pass a 2nd pit toilet
4.7 miles – pass the Skyline Recreation TH and a yurt
5.0 miles – drive past Griffith Creek (it may be completely dry in Summer/Winter)
5.5 miles – TH will be on the right, with a small brown post/sign. Park here.
Total drive time from SLC is about 3.5-4 hours. Here is a driving map – if you pass Poison Creek, you drove too far.
Trail Info
Distance: 3.5 miles RT
Elevation gain: 1,612 ft
Time: 2-4 hours
Dog friendly? Yes, off leash
Kid friendly? No, due to steep/rocky terrain
Fees/Permits? None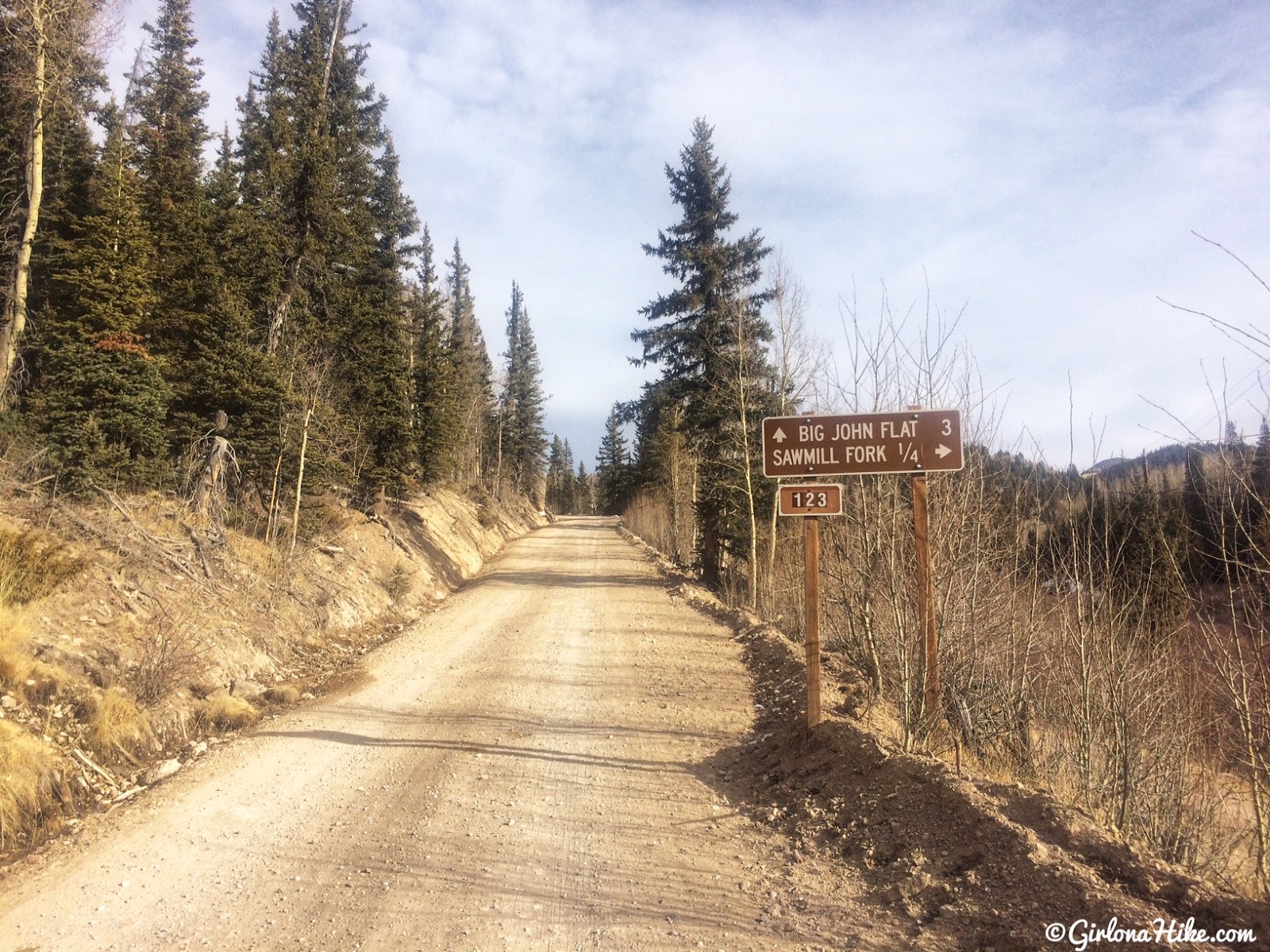 As soon as you turn off the main road, you'll see the brown sign for Big John Flat.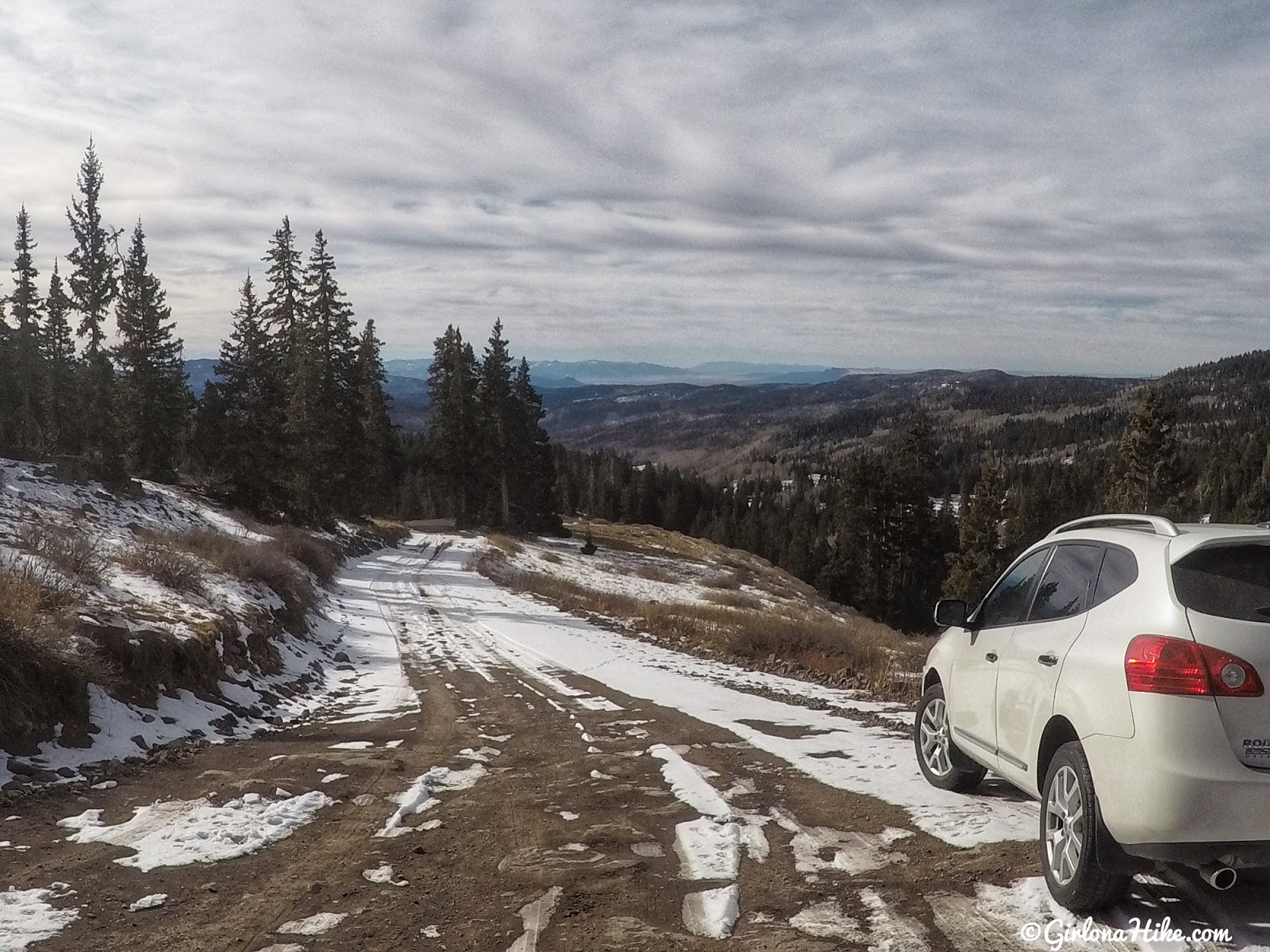 The TH has parking for 2-3 cars.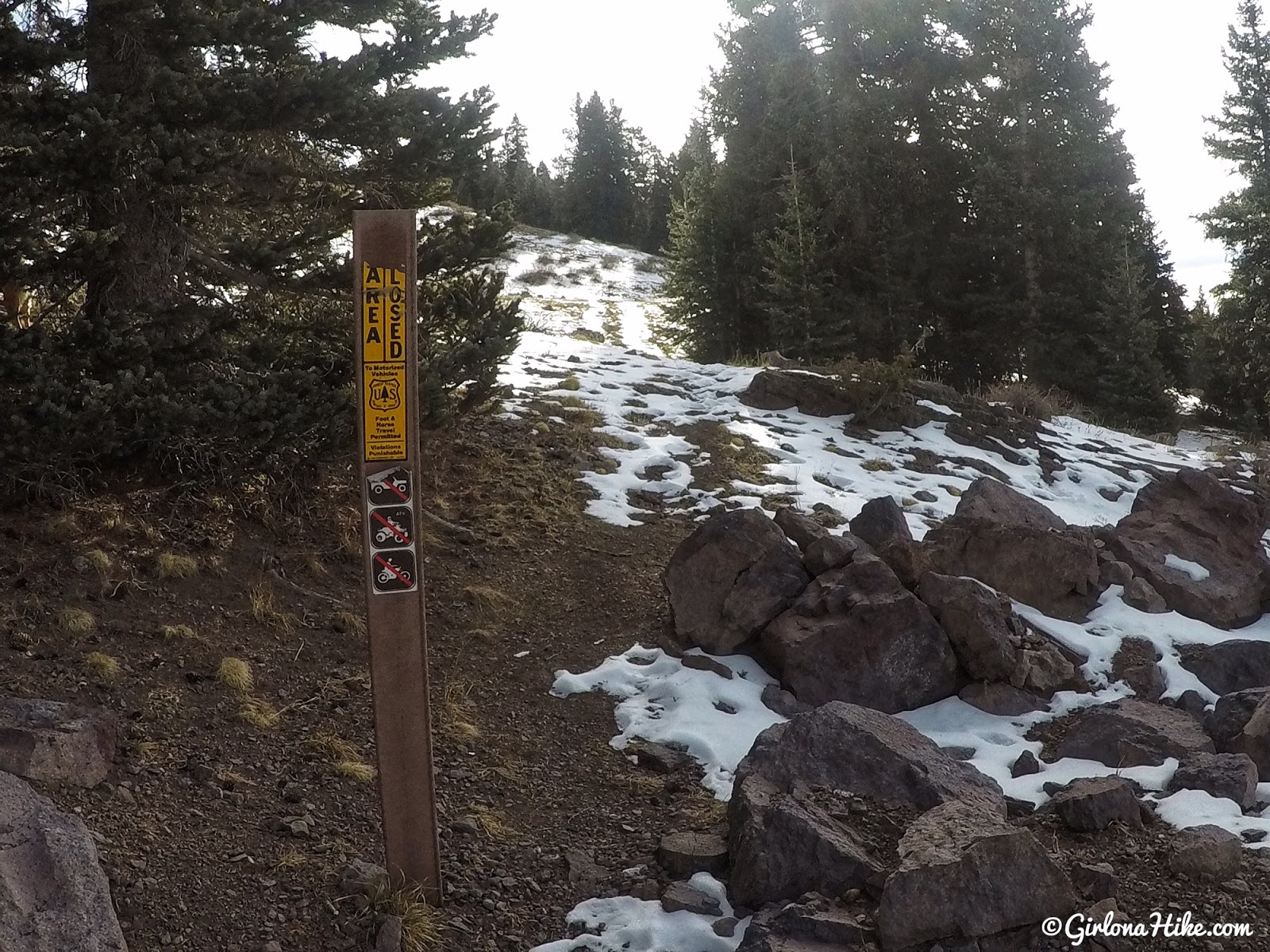 The only sign that marks the trail – this brown post with a yellow sticker, and no motorized traffic sign.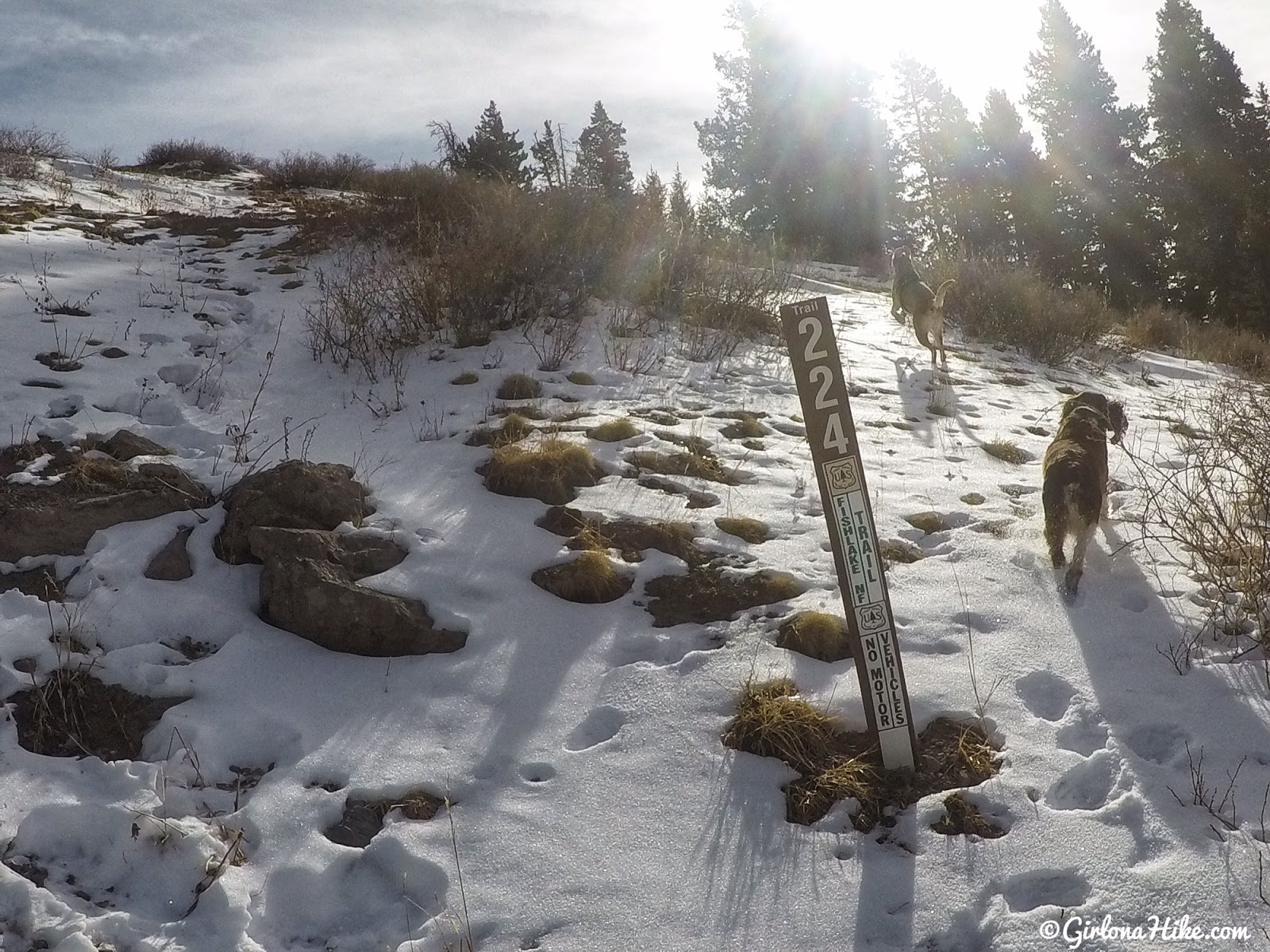 Within 5 minutes you'll see a sign for FR224 (as this used to be an old jeep road).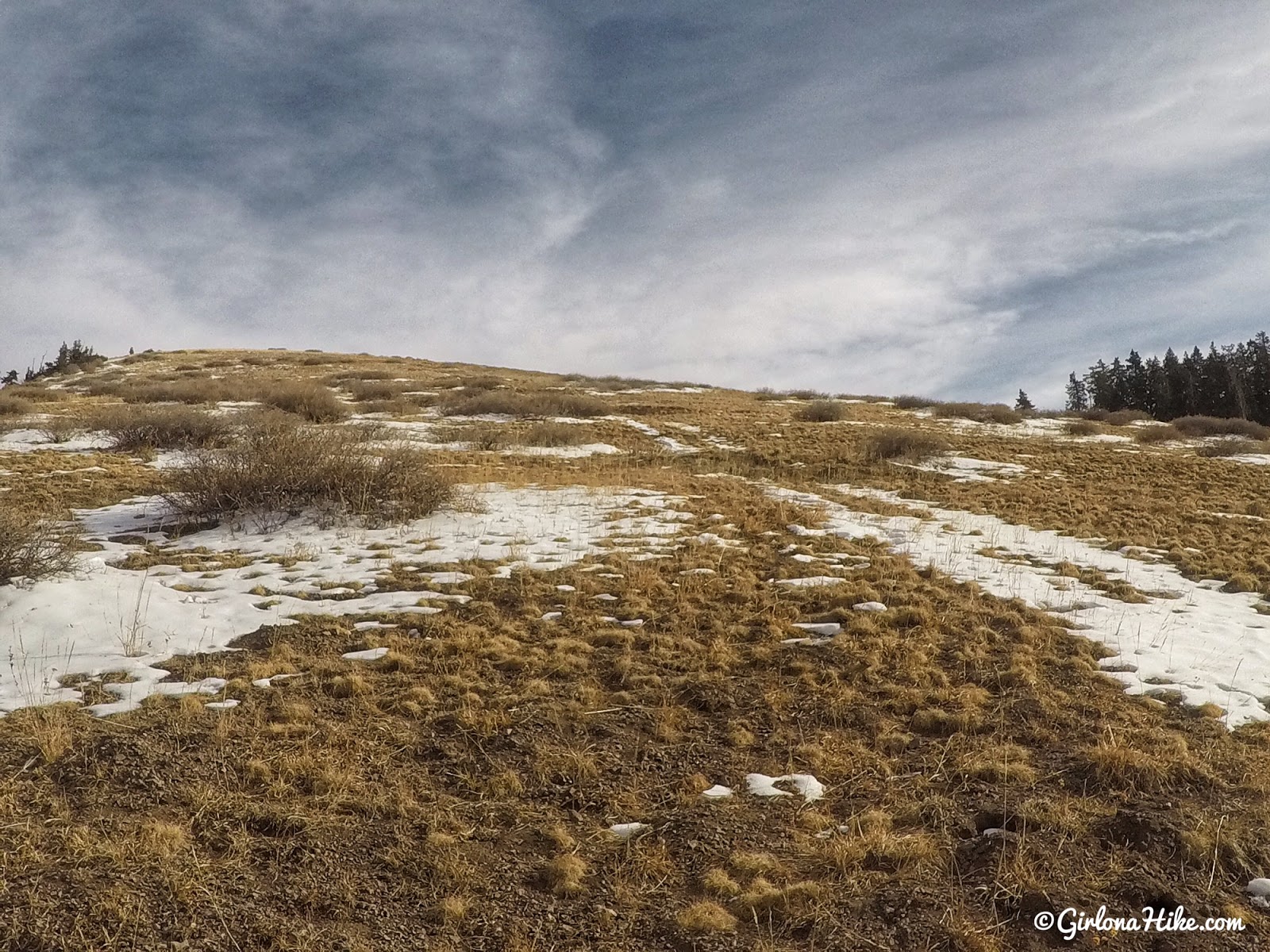 Continue following the jeep road, along the ridge. Eventually it will turn into a single track trail.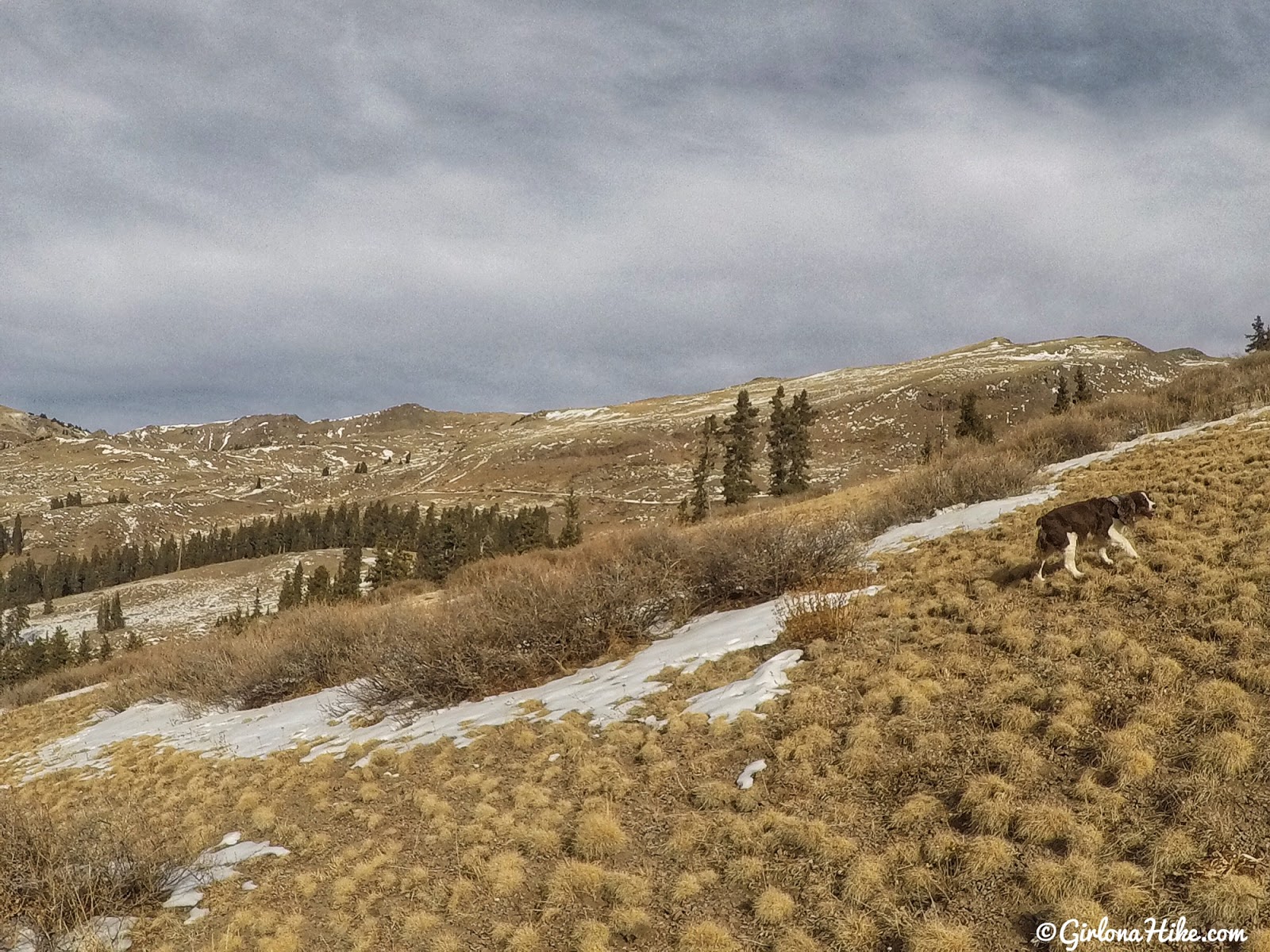 Pretty views to the Northeast.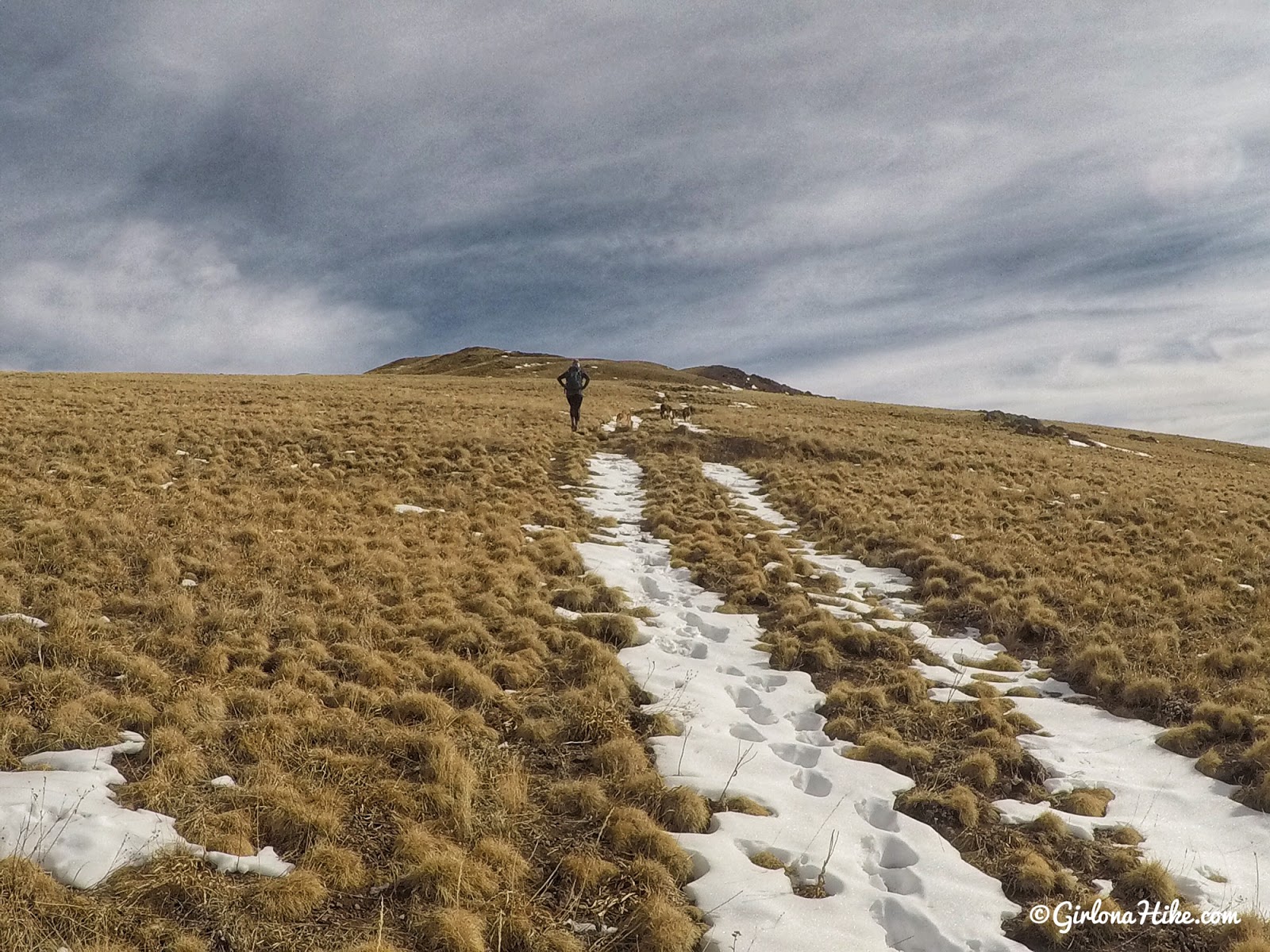 I stop to catch my breath and remove a layer, and Lindsay gets ahead of me.
 To the South, you can see Eagle Point Ski Resort, though it hadn't yet opened for the season as of Dec. 30, 2017 (as you can see why, no snow).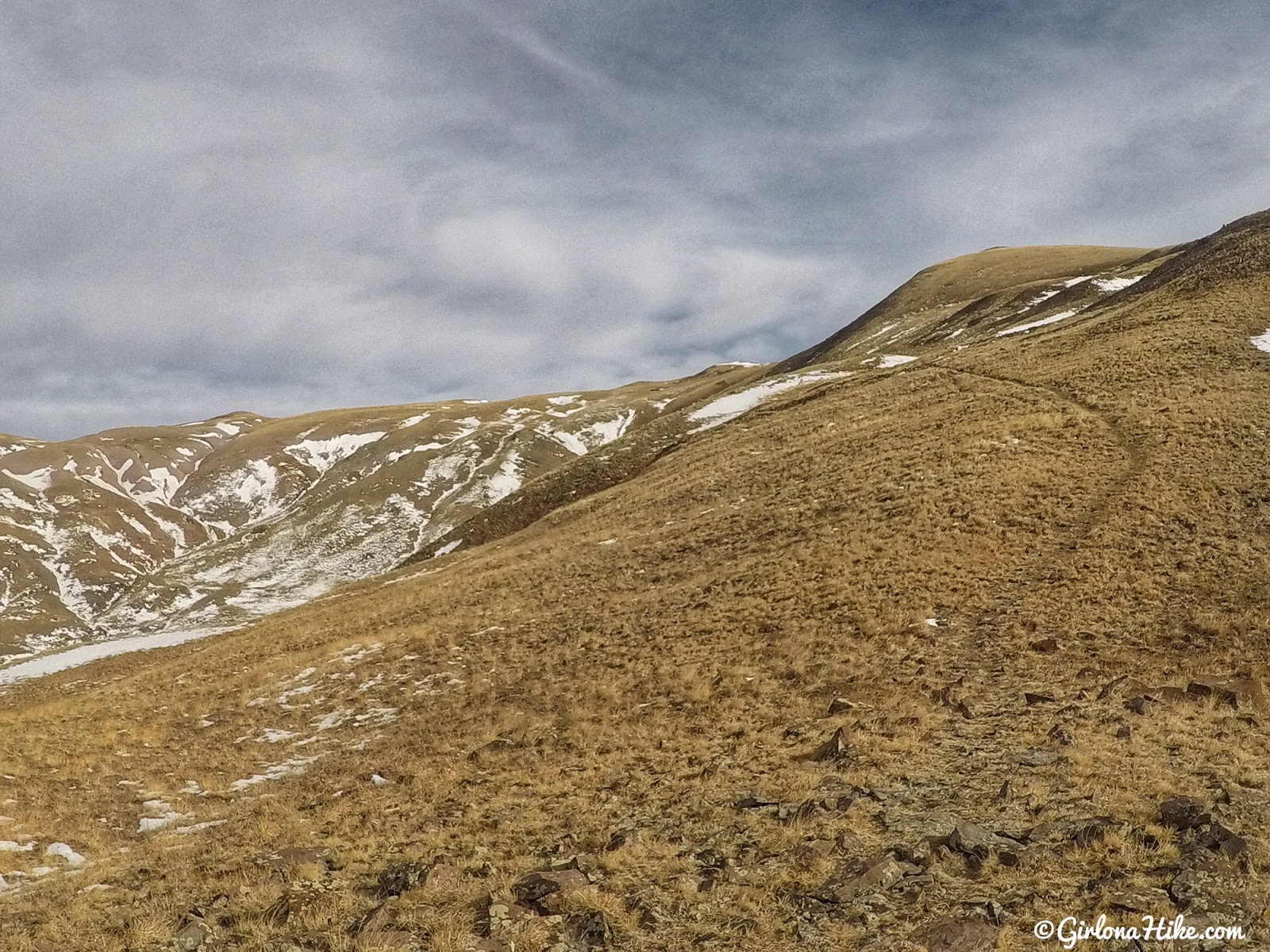 Continue following the trail, and you will pass by several tall, old wooden fence posts (not pictured).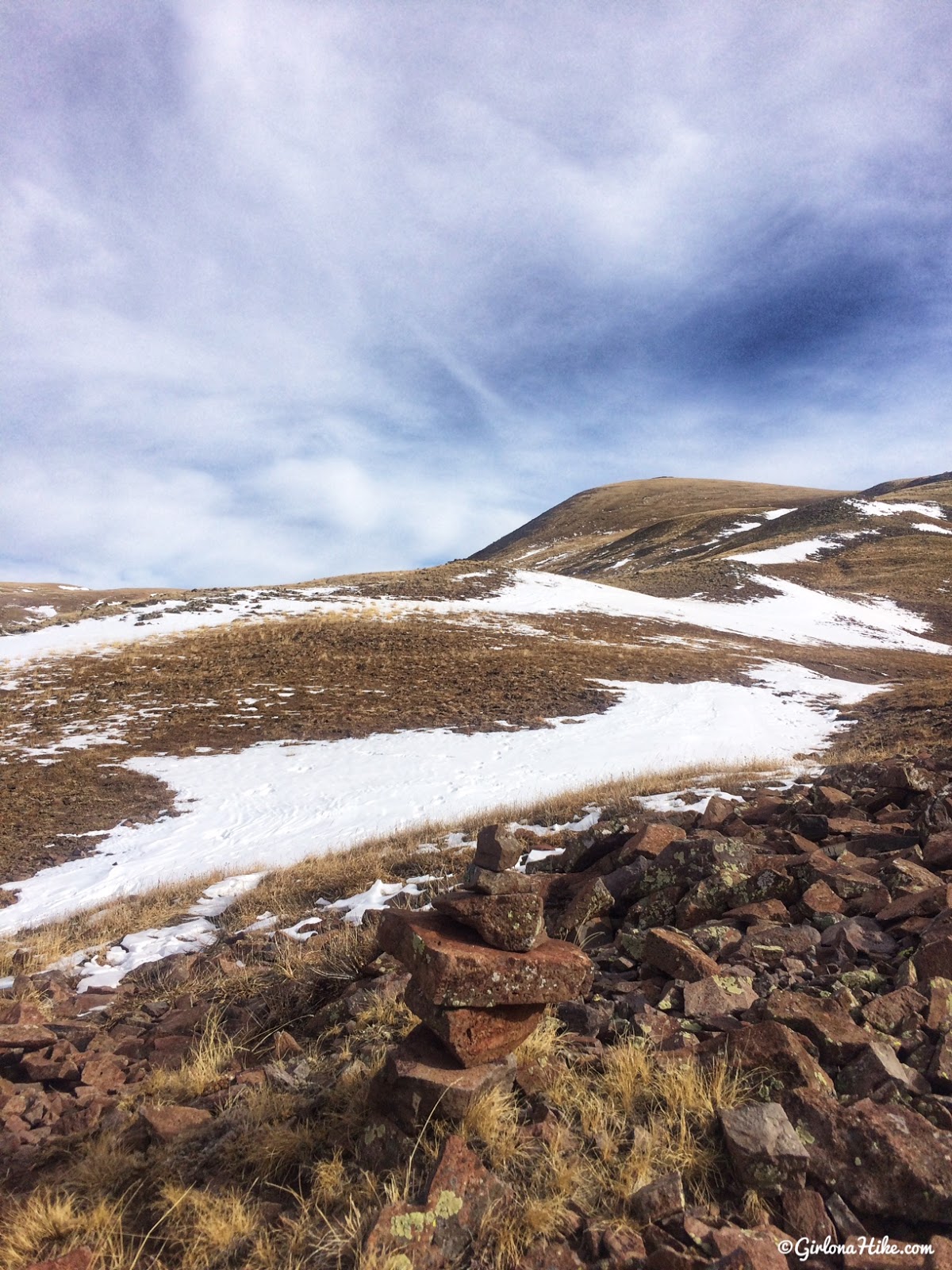 Only a few cairns mark the way.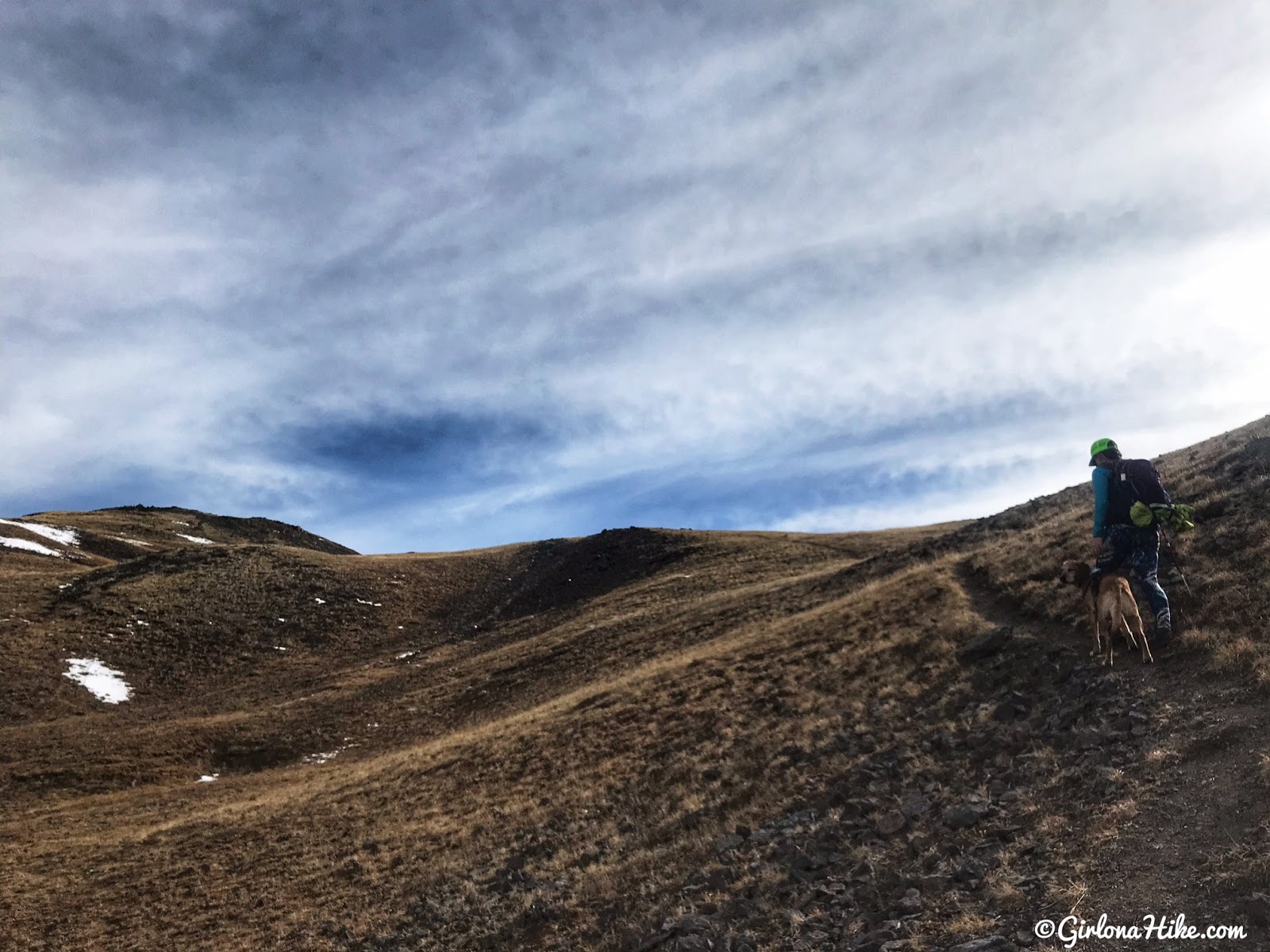 Getting higher.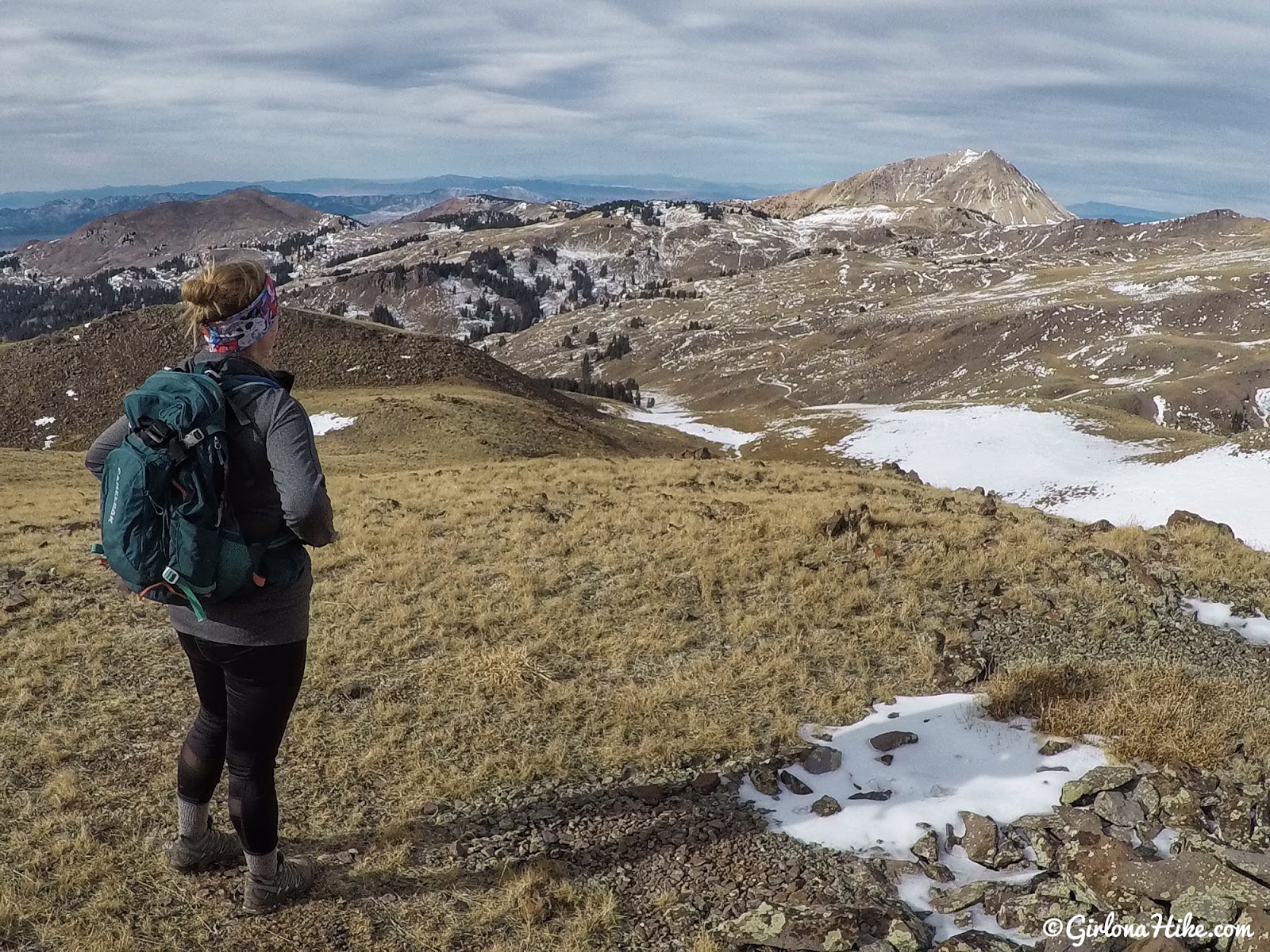 Lindsay stops to take in the view of Mt. Baldy (Utah has over 20 peaks named Baldy!).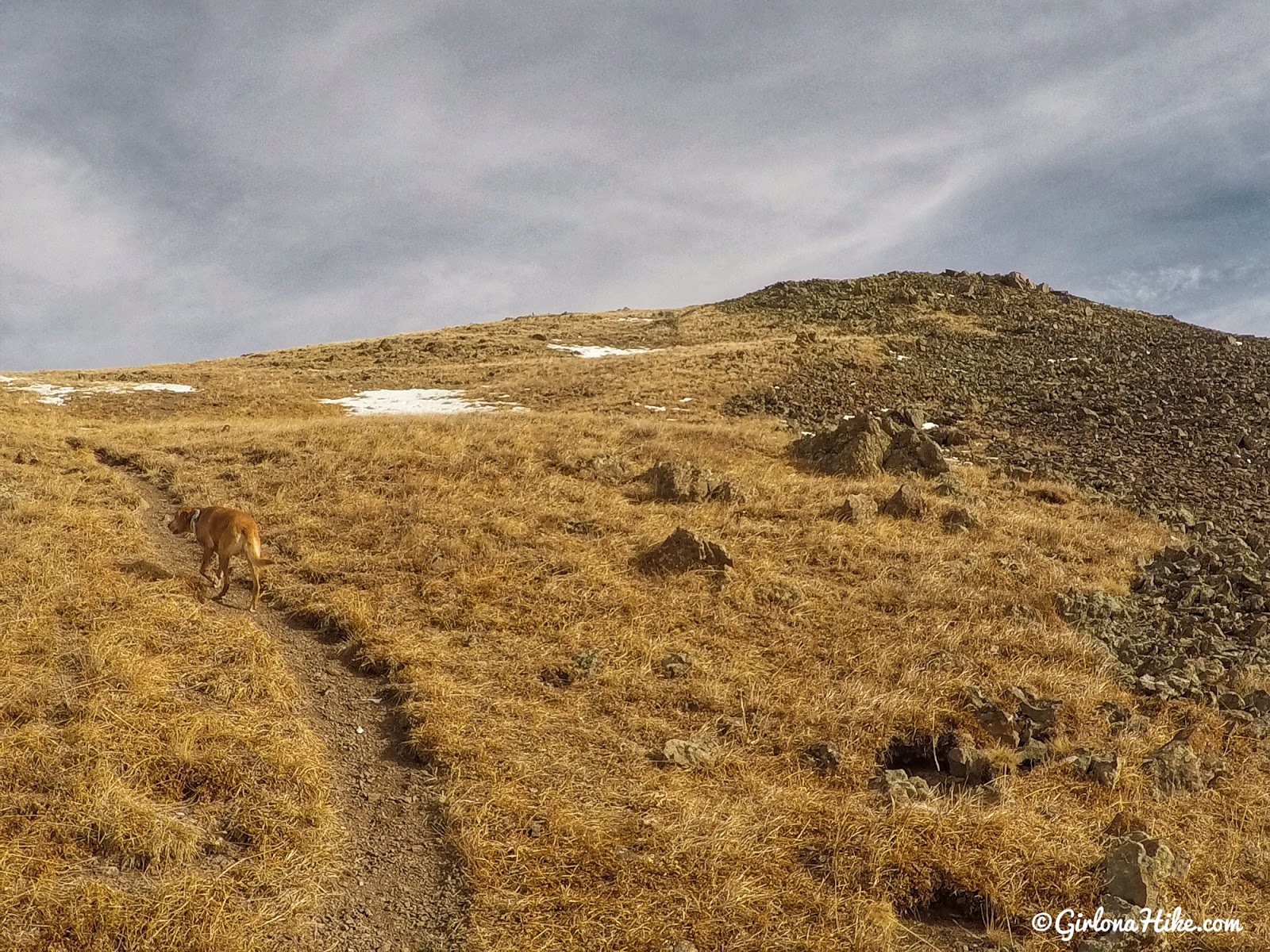 Charlie leads the way, as we now hike by old lava rock.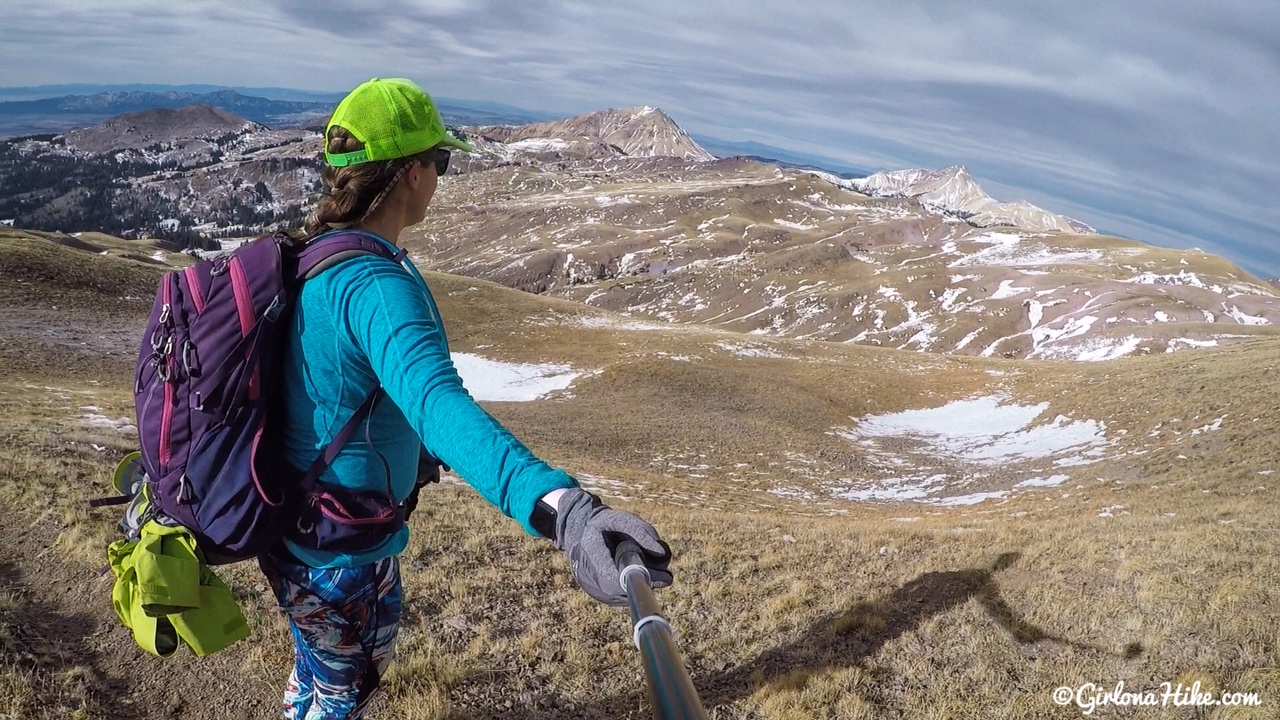 Wow, I love these views! The tall peak to the right is Mt. Belknap, Mt. Baldy to the left. Though these look much taller, Delano beats them by about 30 feet.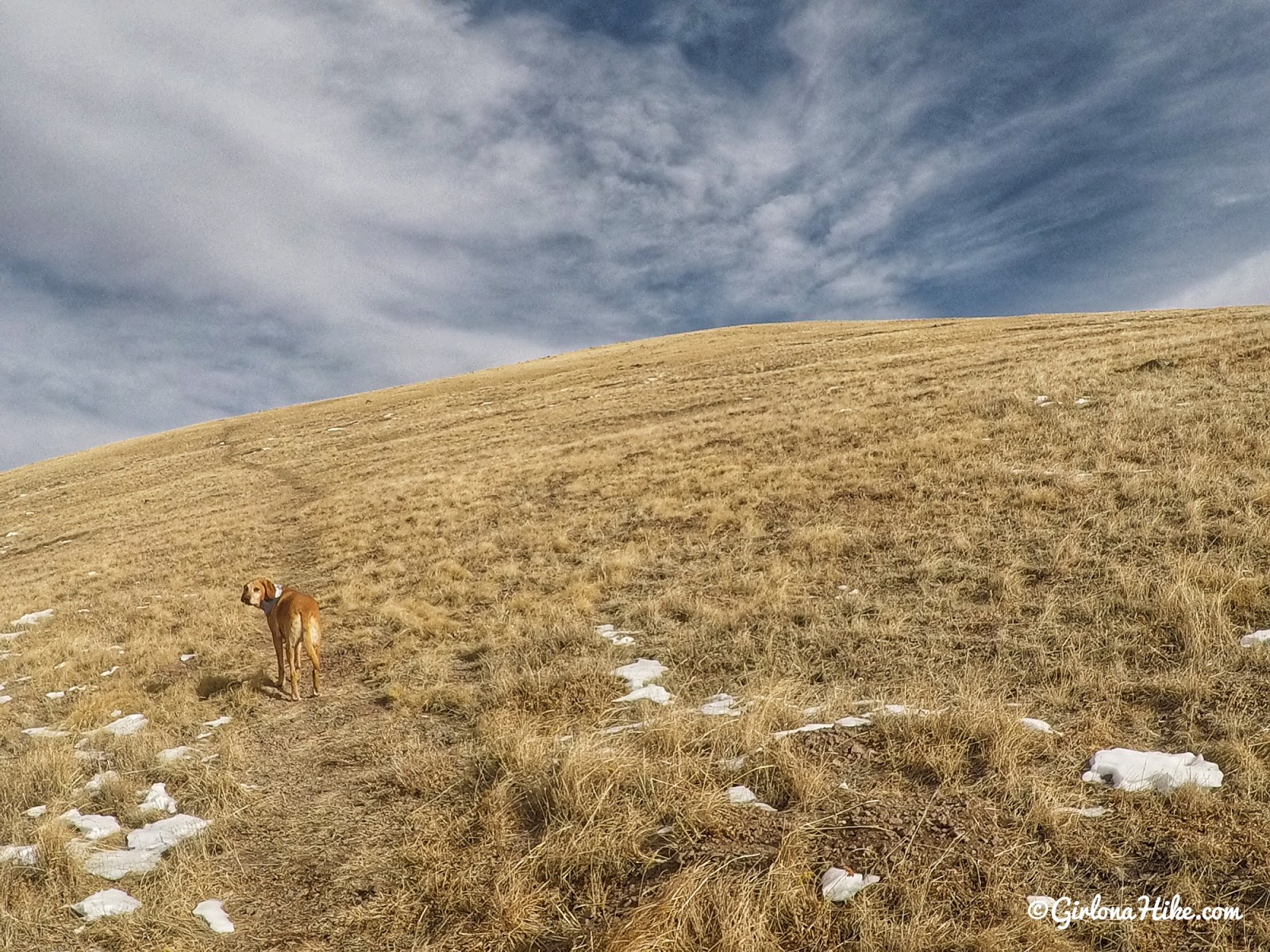 Aim for the false summit, and you notice the trail dies out for a little bit.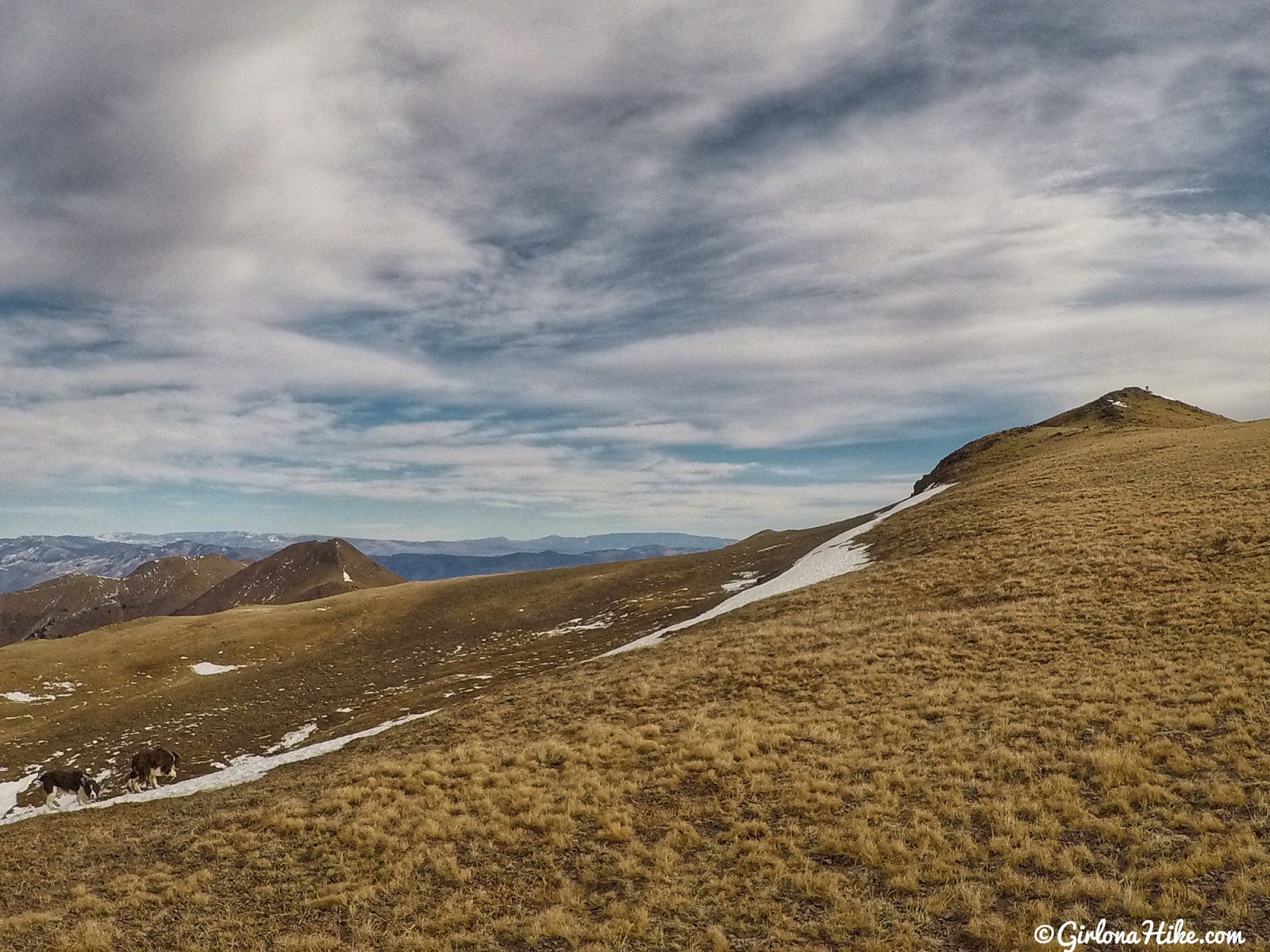 You'll reach the saddle, then can clearly see your destination from here.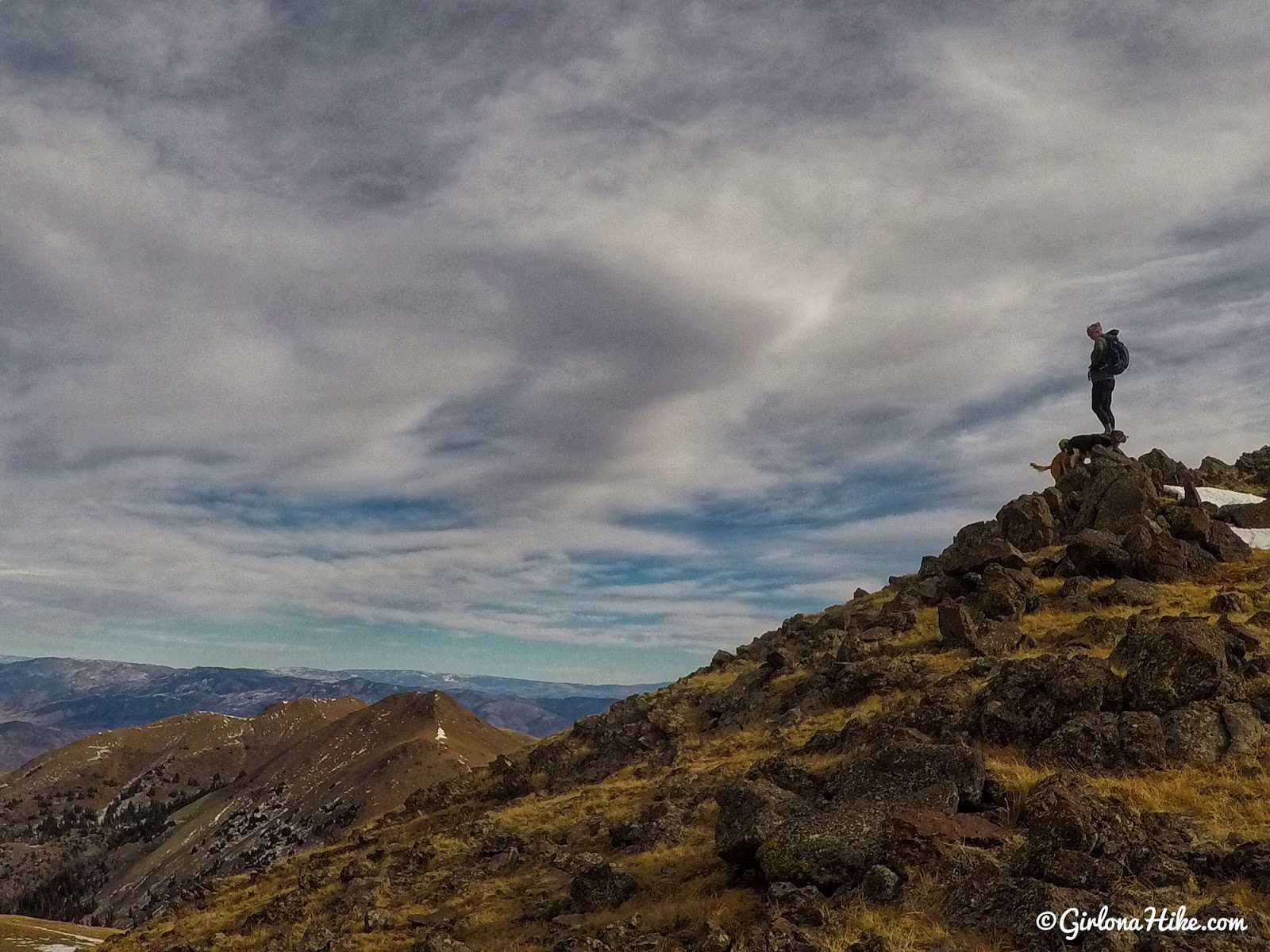 Almost there…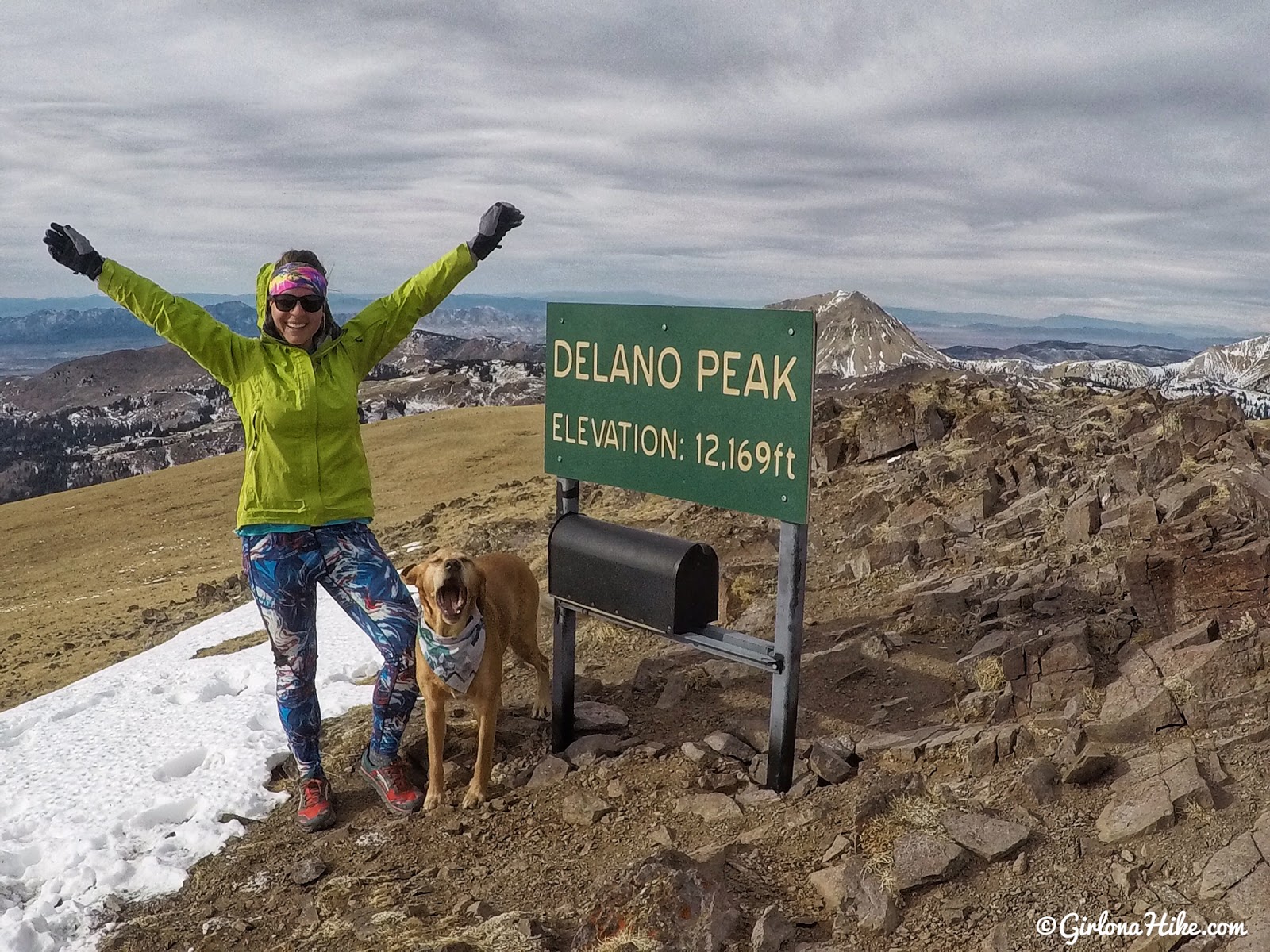 Charlie's face says it all – Whoo hoo!!! On the summit!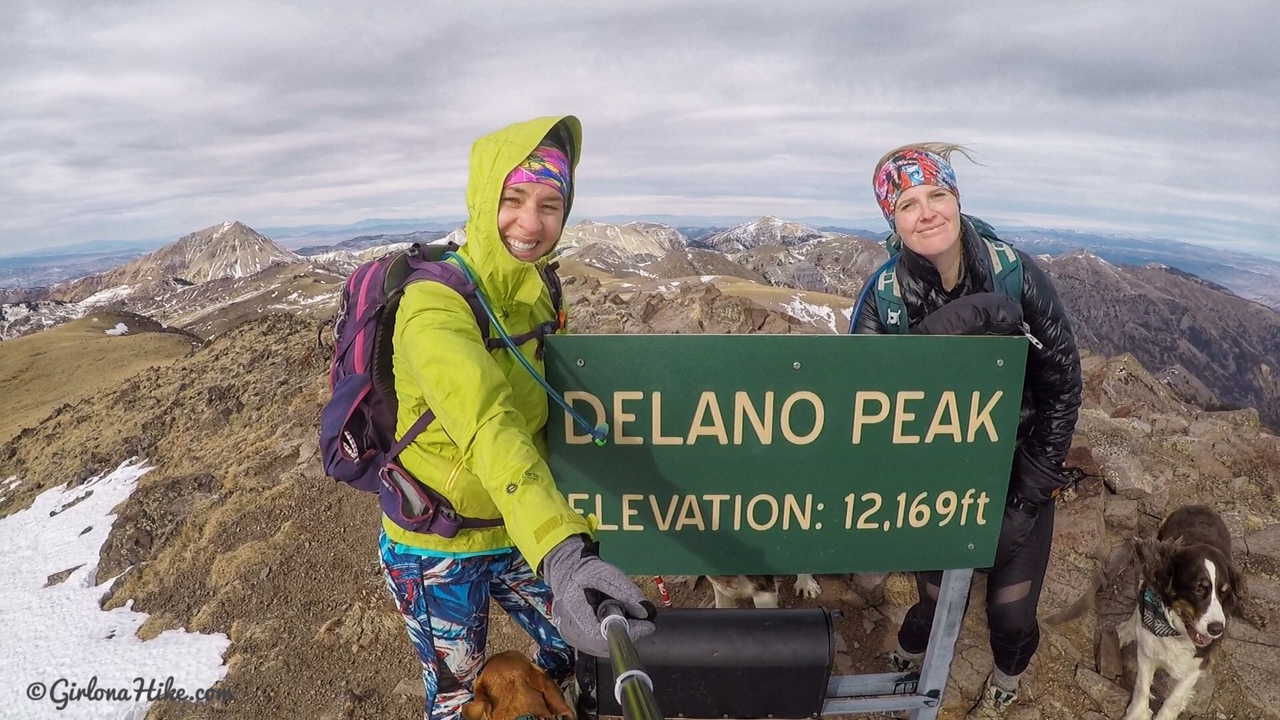 Extreme wind – but we made it!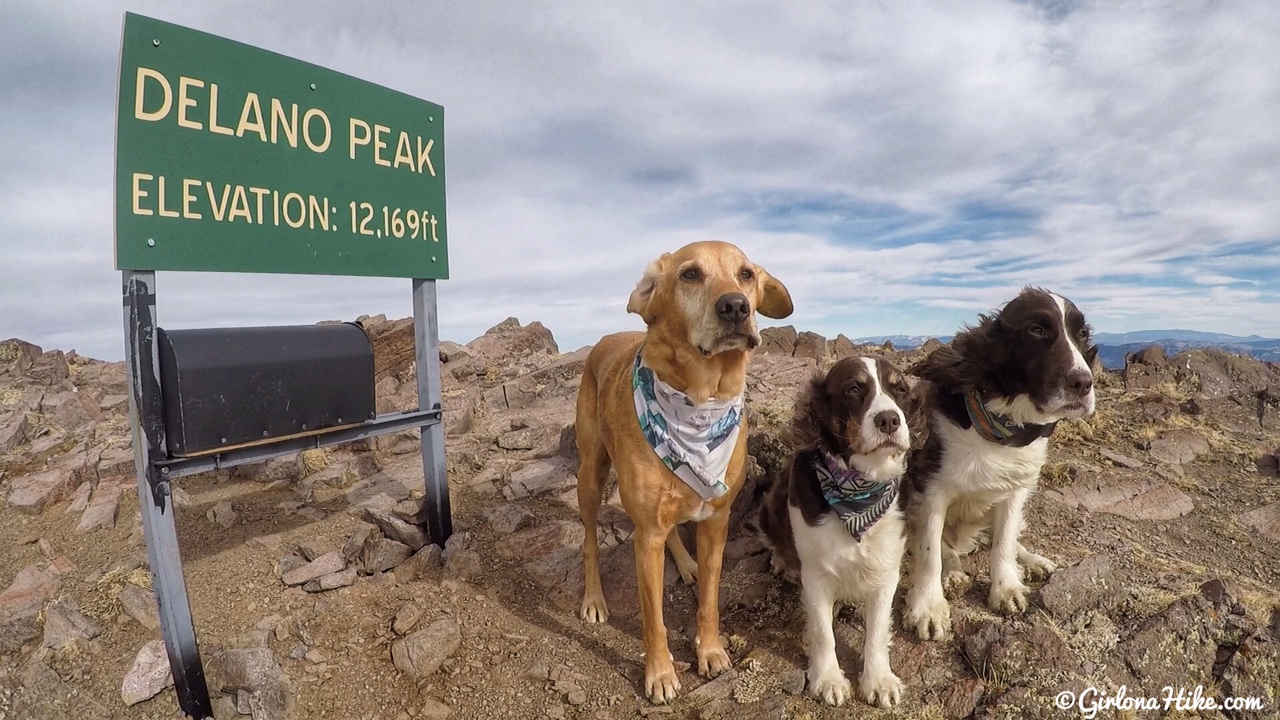 Summit pups!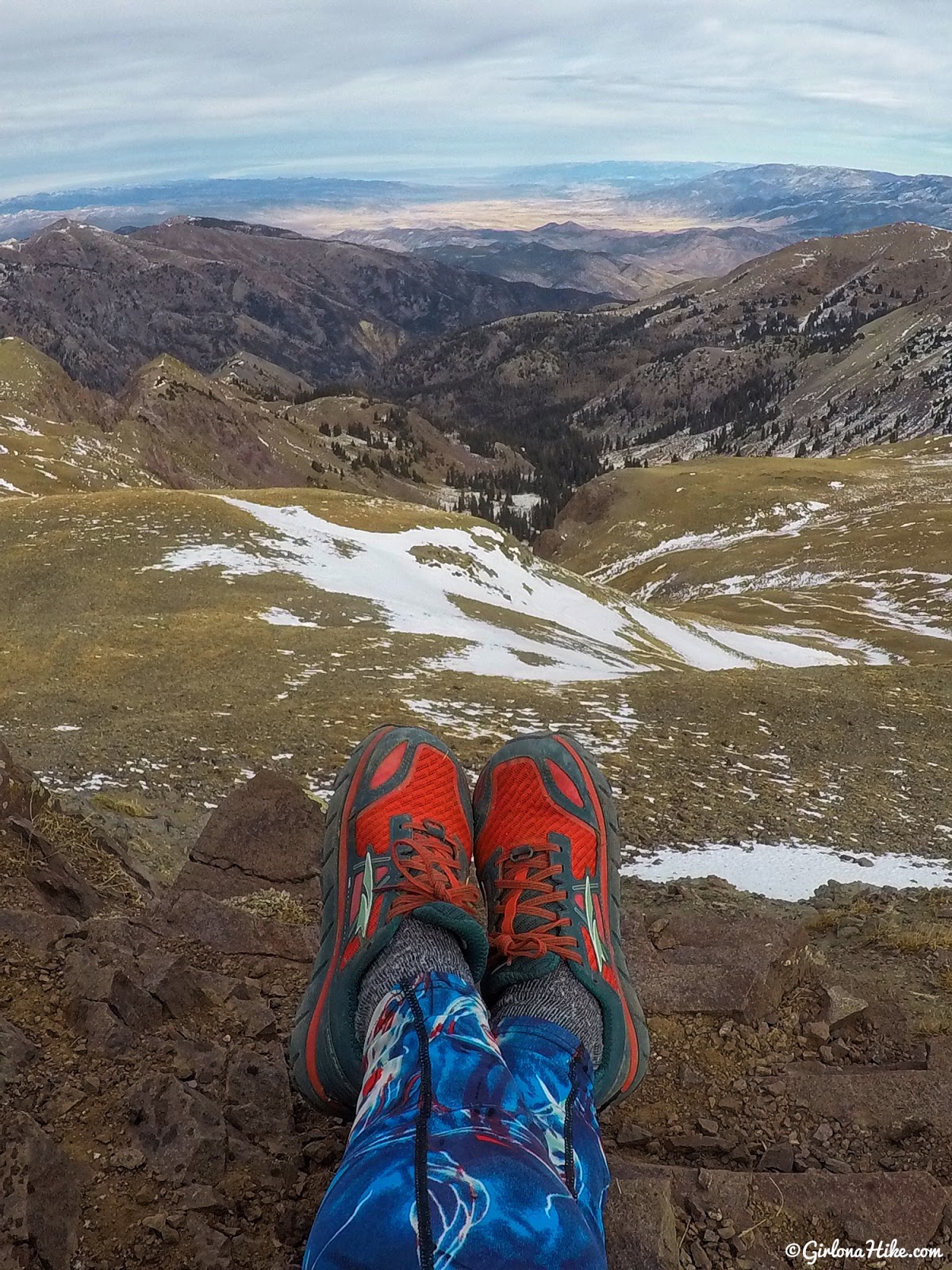 Amazing views to the East! Love my Altra Lone Peaks!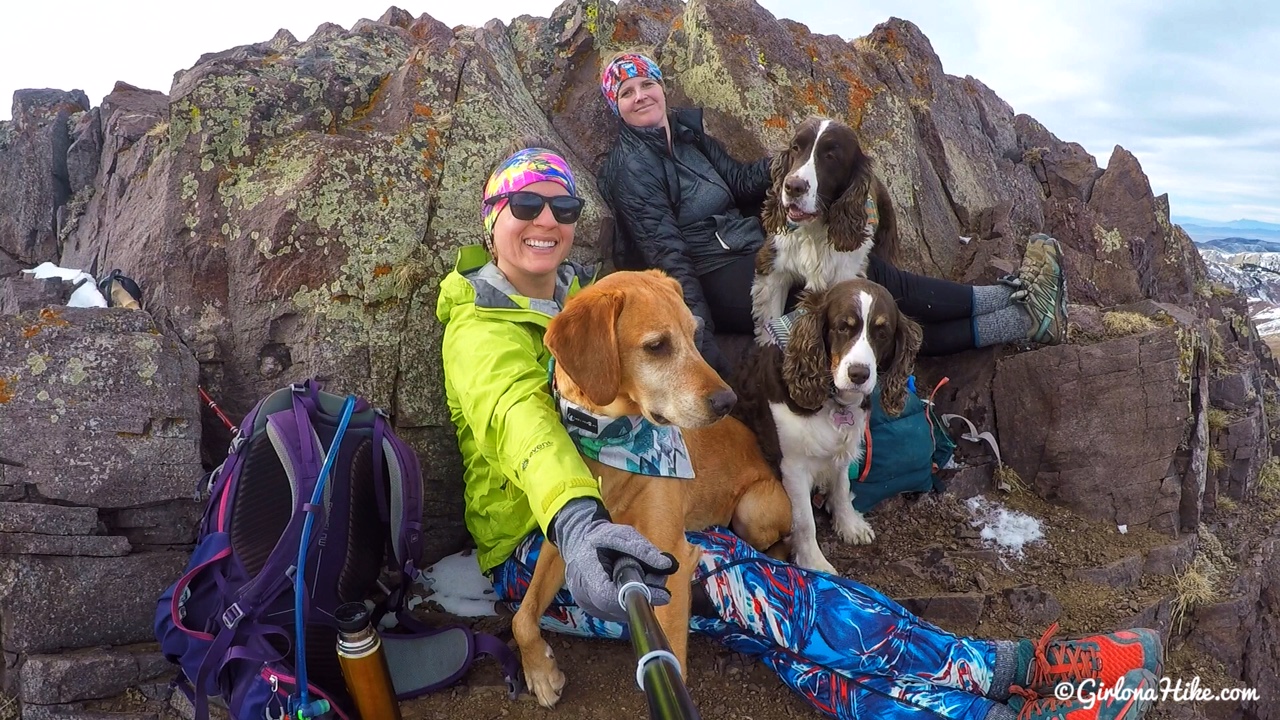 The wind was SO bad that we had to sit below the summit next to these rocks. We drank our hot tea, had a snack, then made our way down! The pups made sure we stayed warm by sitting on our laps. Lindsay's dogs are Bench-Bred Spring Spaniels so they don't have the typical spots on the white part of their furr. They have the same parents, but are from different litters. They are awesome trail dogs!
Trail Map
My track via Gaia GPS – the best tracking app! Get your app here for a discount.
Recommended Gear
Nearby Hike
Hiking to Mt.Belknap, Tushar Mountains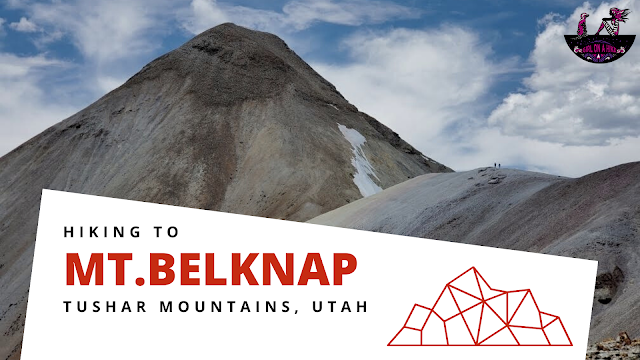 Save me on Pinterest!