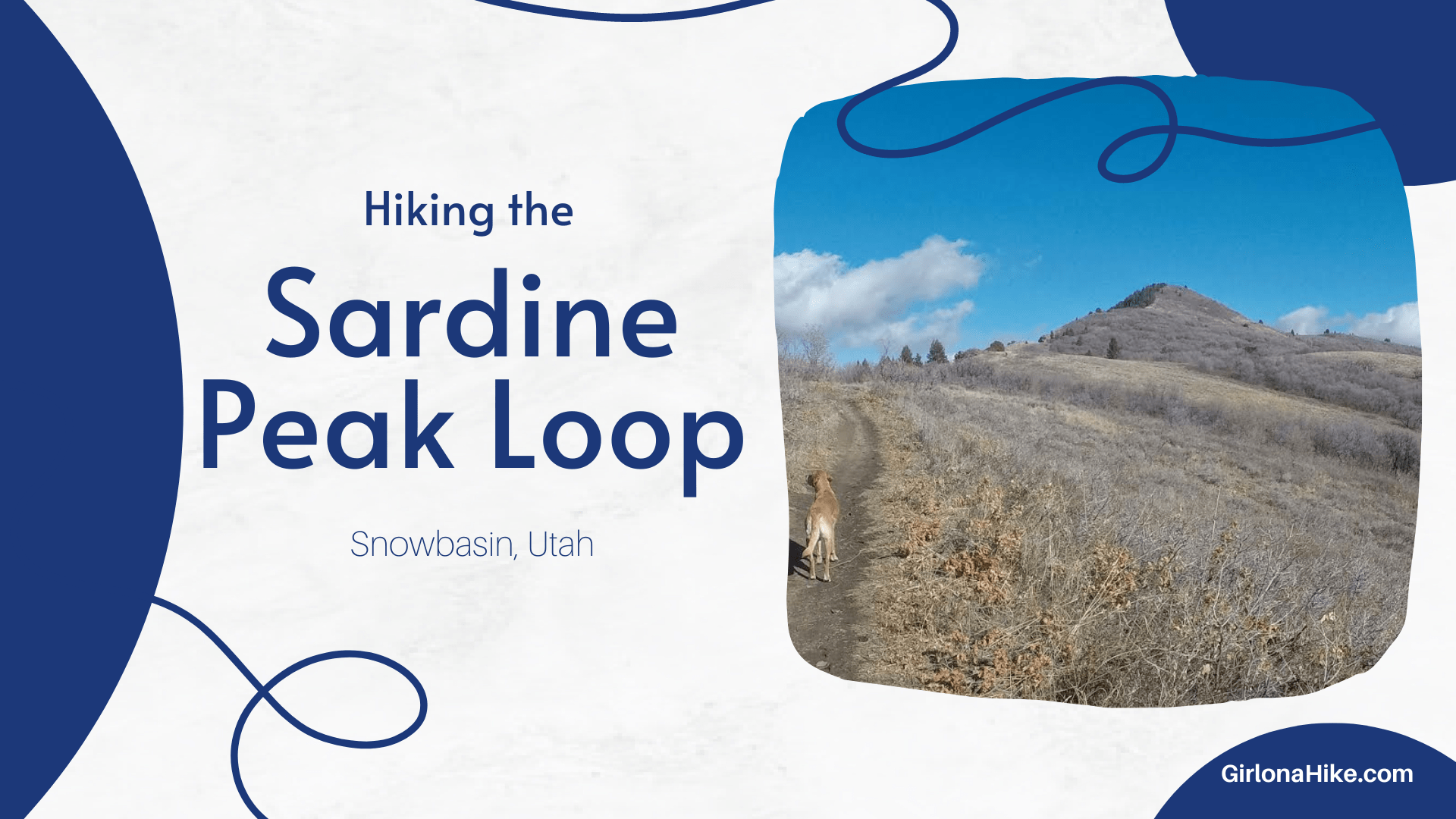 Hiking the Sardine Peak Loop, Snowbasin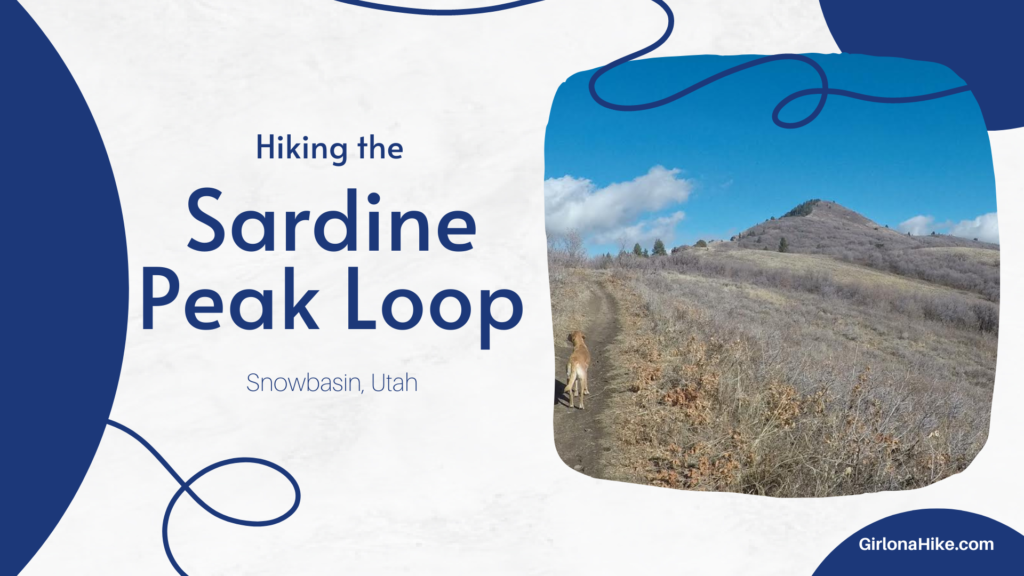 The Sardine Peak Loop starts from Snowbasin Ski Resort, and for little effort, leads to an amazing view at the Ogden Canyon Overlook and surrounding canyons, all while create a nice 9 mile loop.
About
This trail is always very gradual, and while I wasn't able to find a route to the actual peak, the trails crosses the base of it. If you really wanted to bushwhack to the summit you can, and it reaches an elevation of 7,485 ft. This loop is available year-round, but Summer months are the hottest since there's no water source for the dogs and little shade. Winter is an amazing time to hike or snowshoe here, as there are no bikes riding this route and no campers at the Maples Campground to worry about with your dogs. As you hike this route, you'll see this backcountry area blanketed in white, beautiful snow-capped trees, and after a few switchbacks, you'll reach the most rewarding part – the overlook.
Directions
If driving from SLC use this map.
From SLC, head north on I-15 and take exit 394 to merge onto HWY 89. Stay on this for 11 miles, then merge onto I-84 heading East. Drive 4 miles then take exit 92; follow the signs for Snowbasin. Park in Parking Lot #2. The trail starts at the gate on the right side of the road. In summer months, you can drive down this gated road (July-October) to the actual TH.
Trail Info
Distance: 9 miles (loop)
Elevation gain: 1,400 ft
Time: 4-6 hours
Dog friendly? Yes, off leash
Kid friendly? No
Fees/Permits? None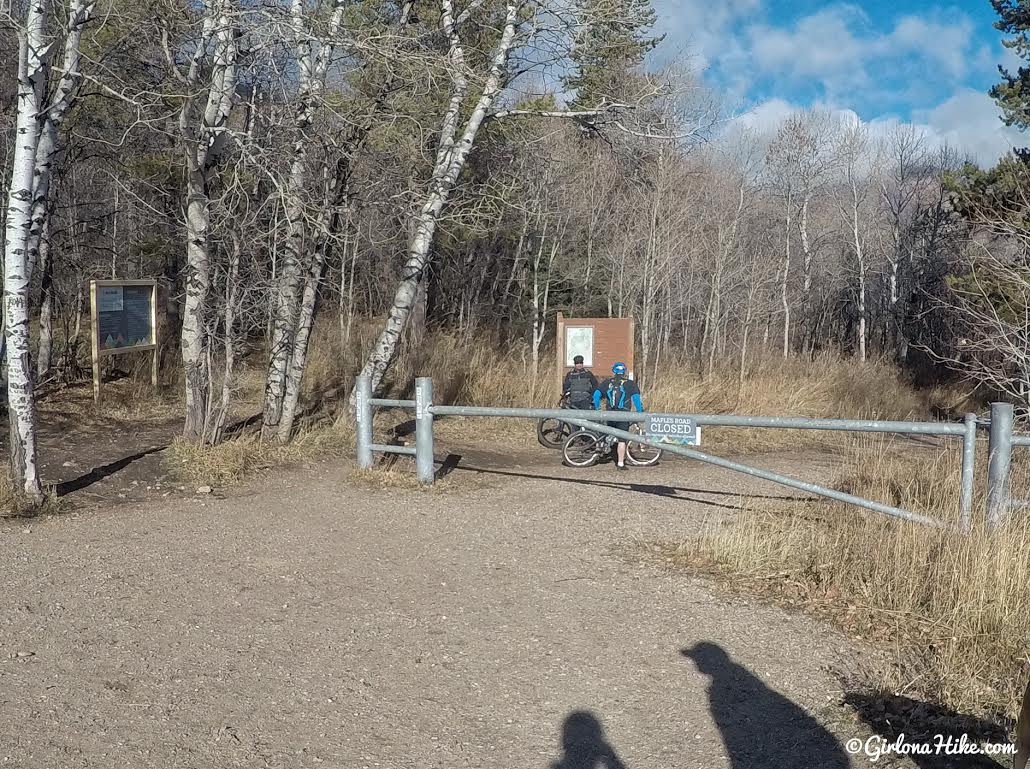 The TH starts at the gate right off the road in Parking Lot #2, and on maps is labeled as the Maples TH.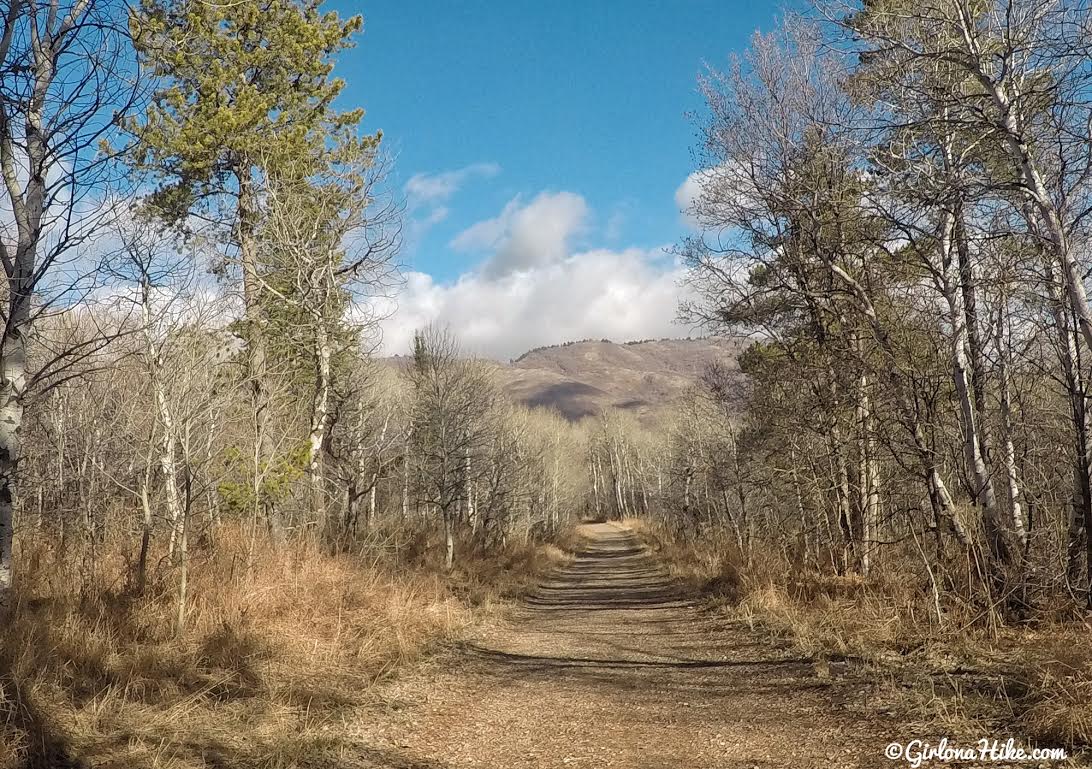 You'll hike down a dirt road.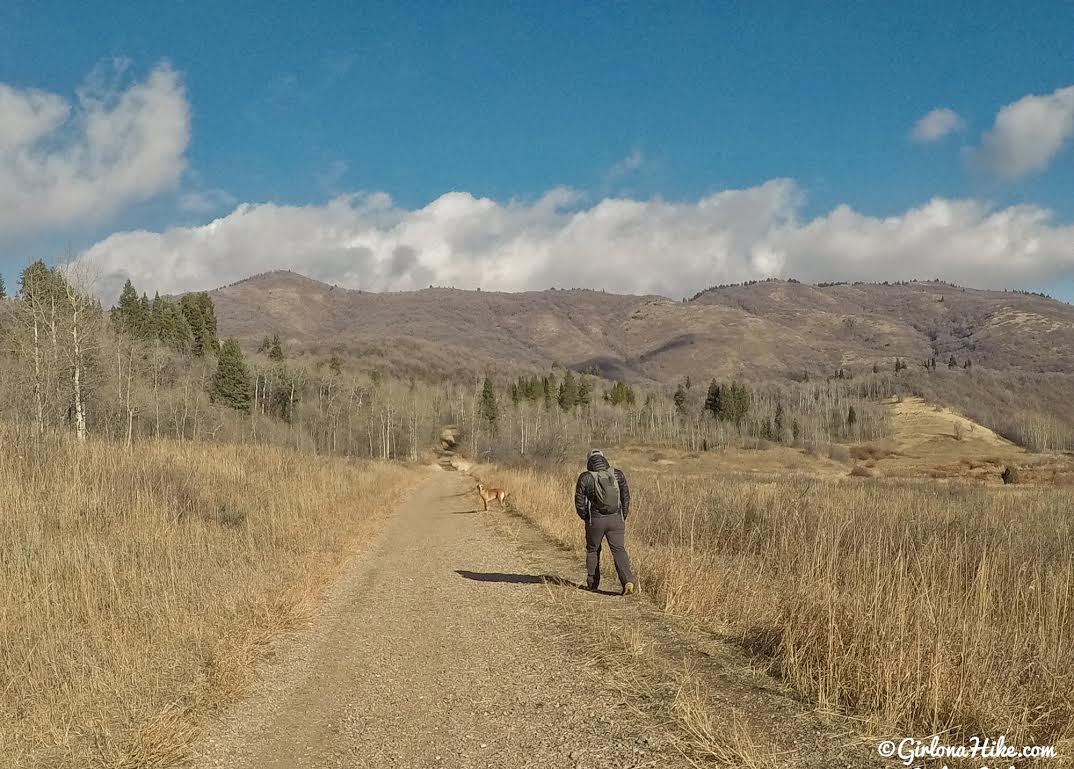 Pass a large meadow on your right. You can clearly see Sardine Peak (on the left) through this section.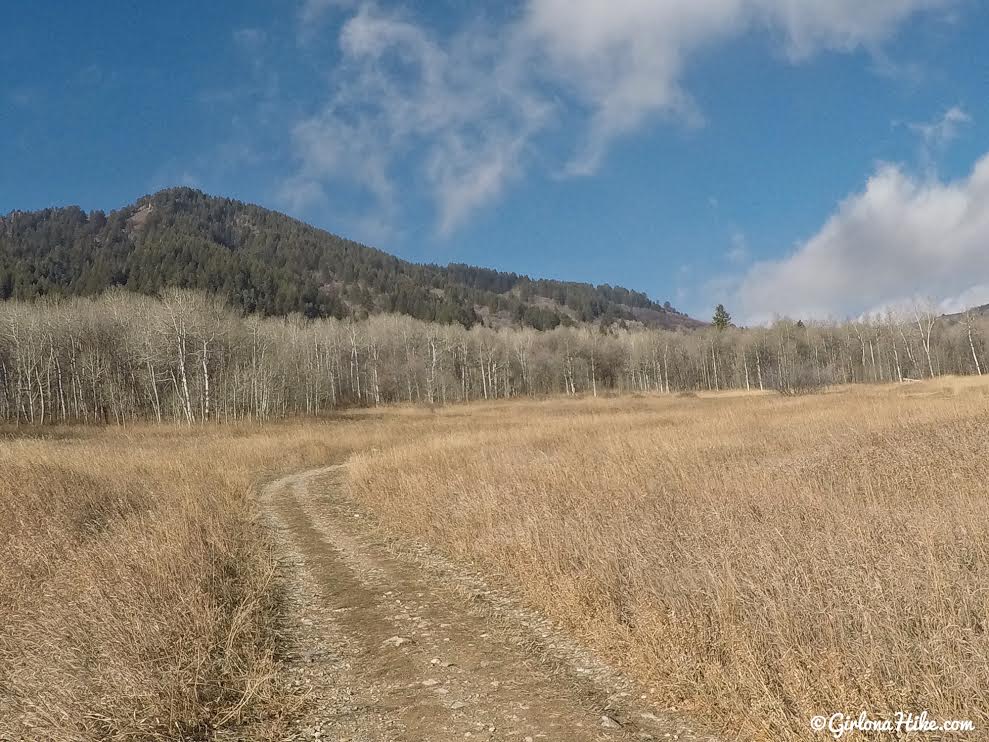 You'll come to a second meadow, which on maps is the Maples  Campground (though there is no sign of campsites).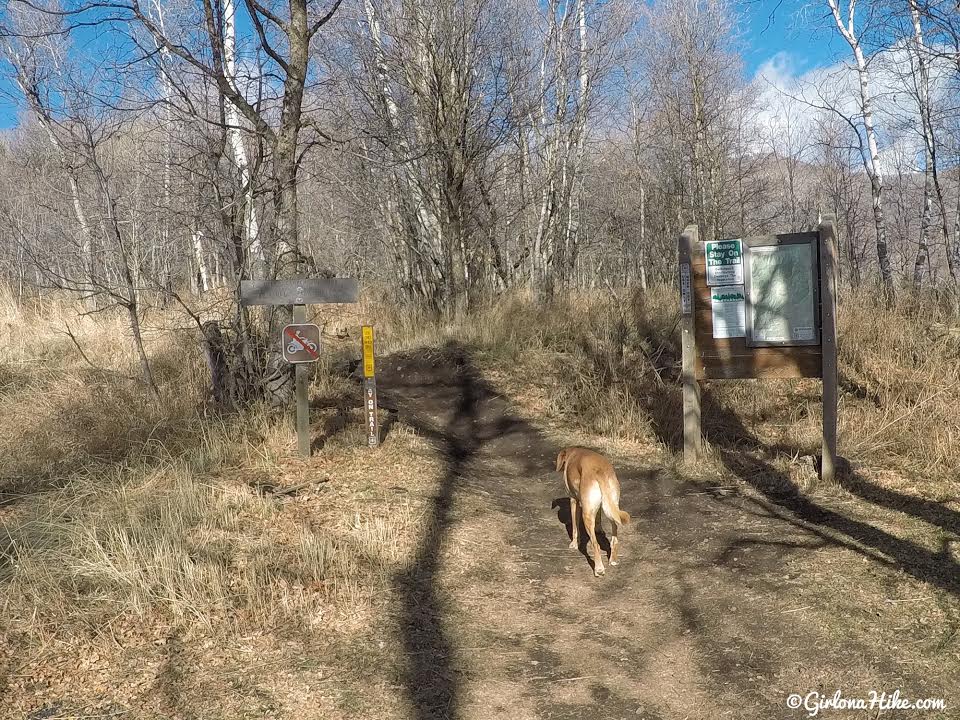 Hike past the official TH sign.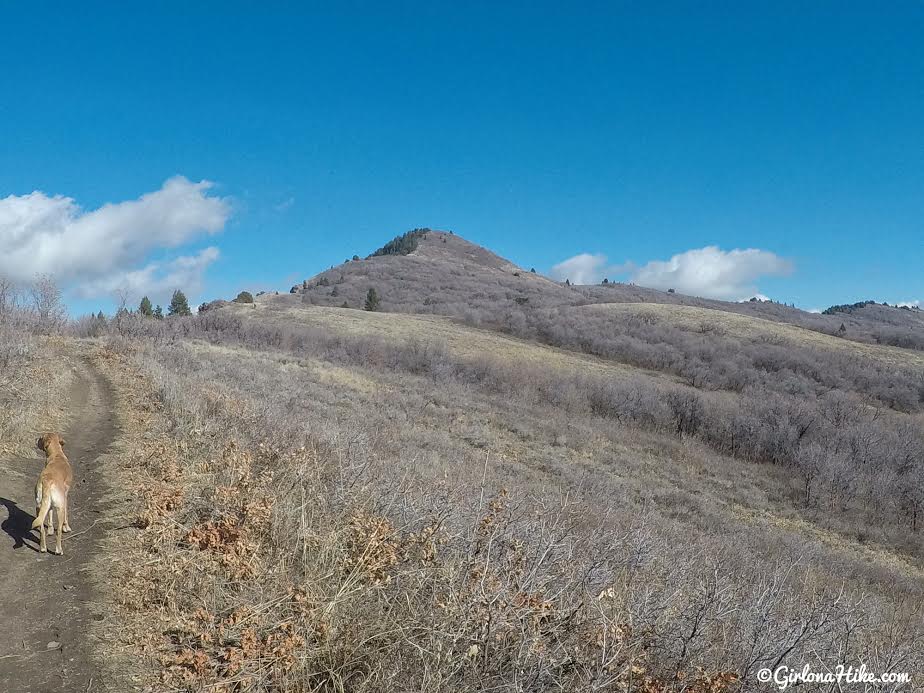 You'll hike up very gradual, long switchbacks and will eventually reach the ridge.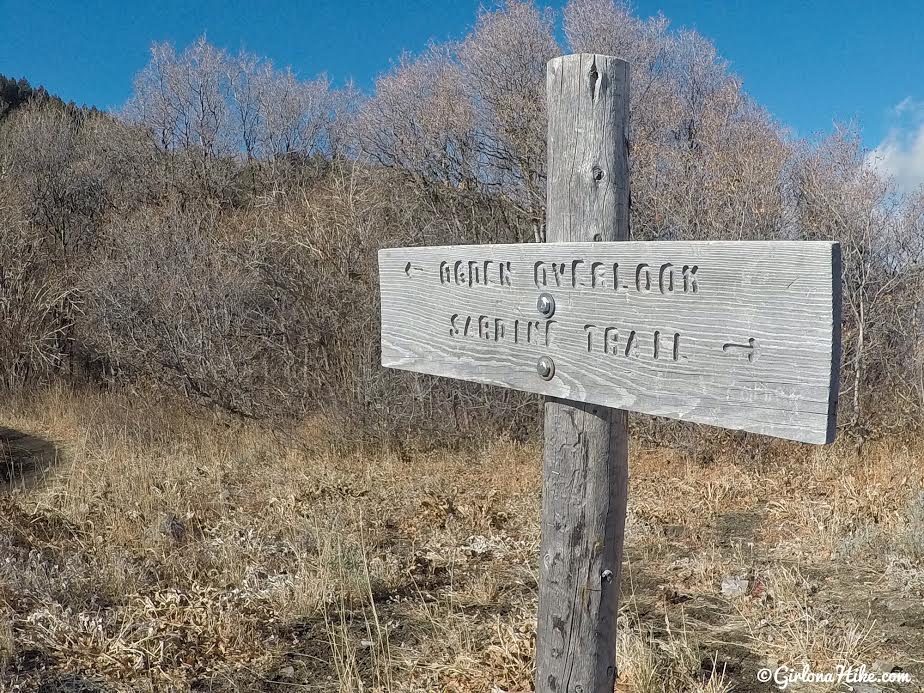 To see the Ogden Canyon Overlook, turn left. On your way back, keep straight towards the Sardine Trail.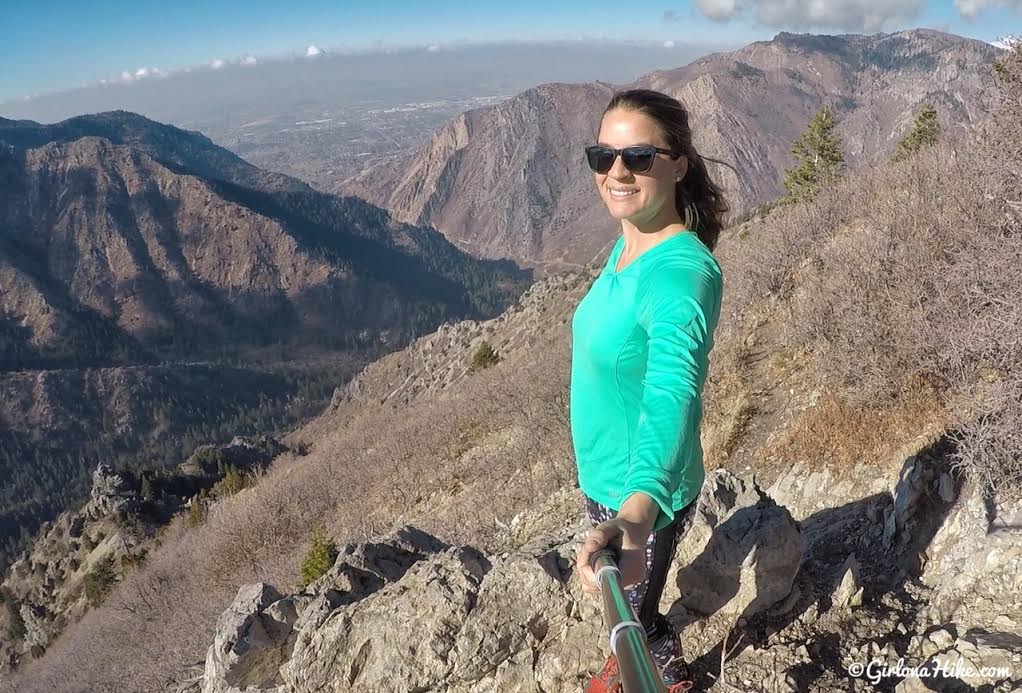 Ogden Canyon Overlook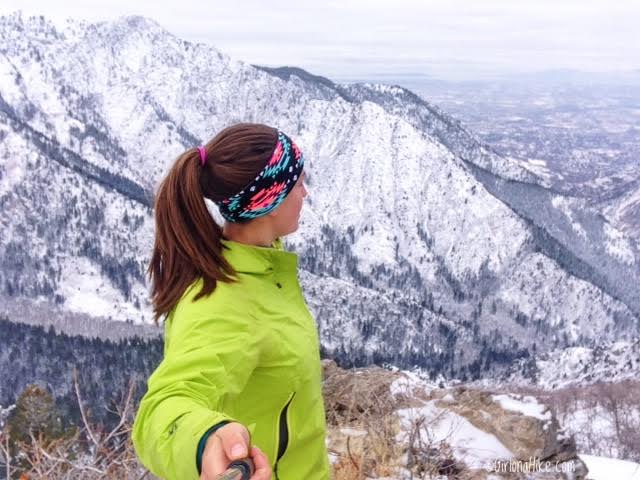 Same spot in the middle of winter! So pretty!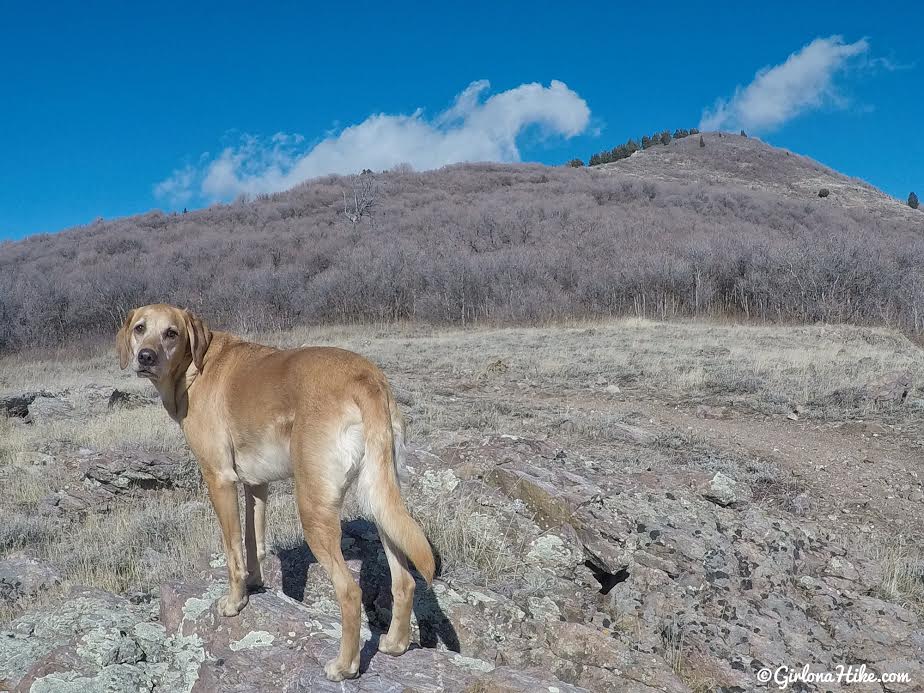 On the way back, hike towards Sardine Peak.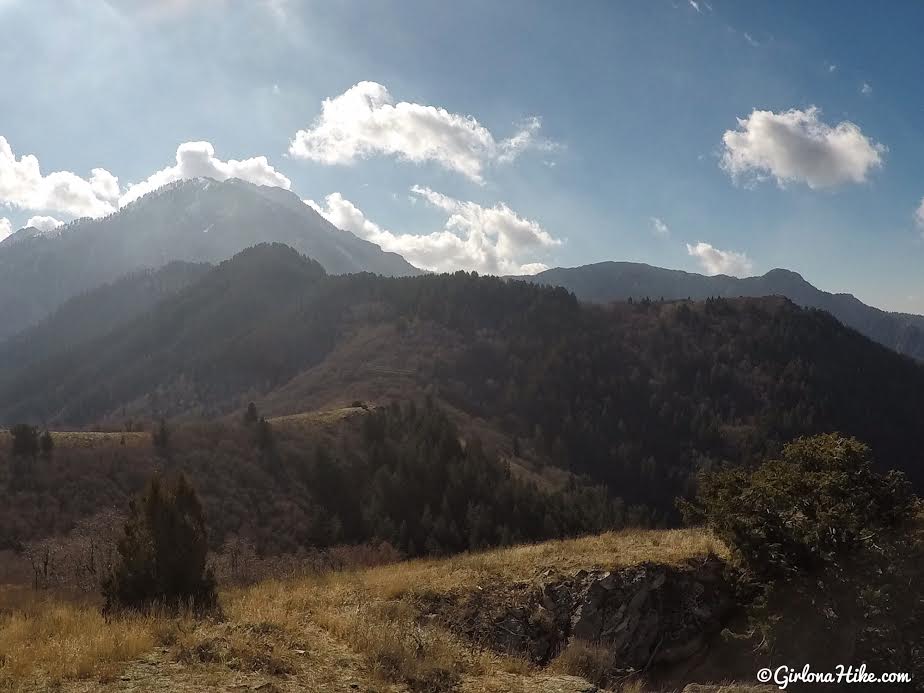 Looking back towards Mt. Ogden.
At this same overlook, you can follow a faint trail steeply down to Breeze Arch.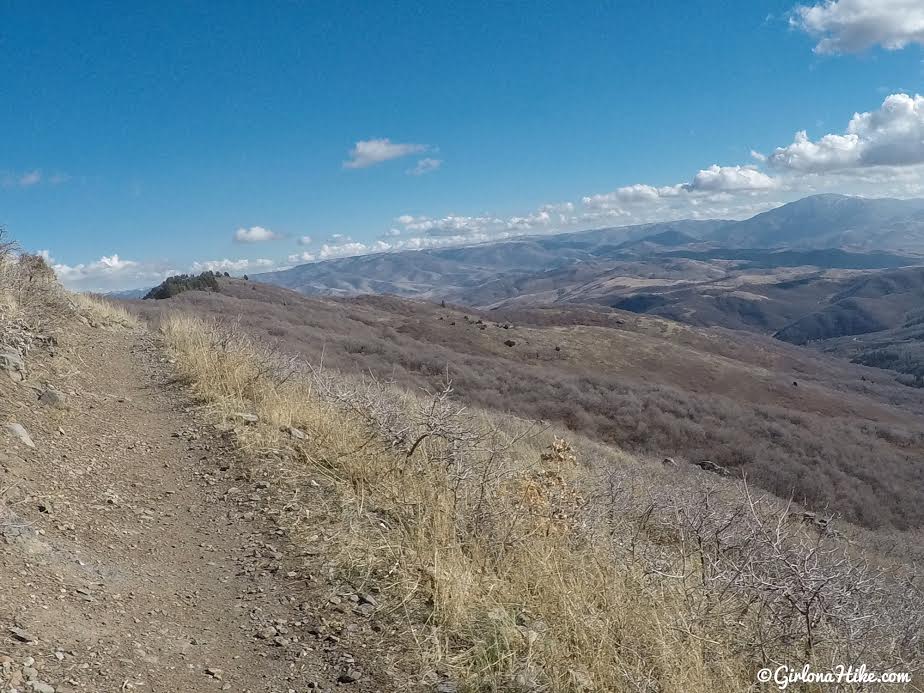 You'll see on my map that we weren't able to find a trail to the summit of Sardine Peak. I think I know how I would do it next time though. There's a small sign for a trail split that heads directly West – from there you could follow the ridge up and bushwhack to the actual peak. We didn't have enough time to explore this option, so we kept hiking the loop.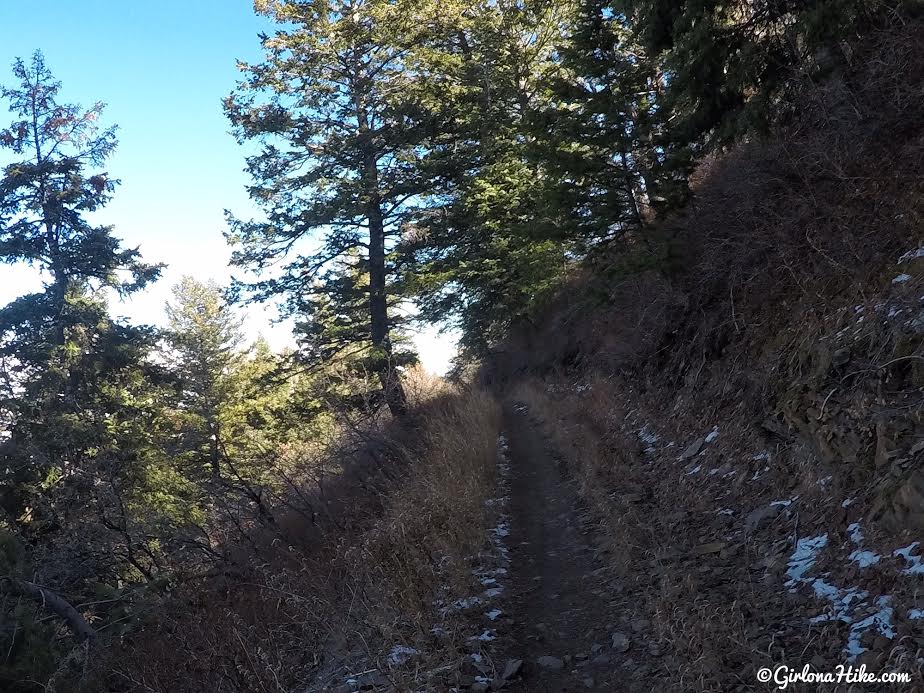 Once past Sardine Peak, the trail will follow the ridge heading East and will cross back and forth between the North and South sides of the ridge.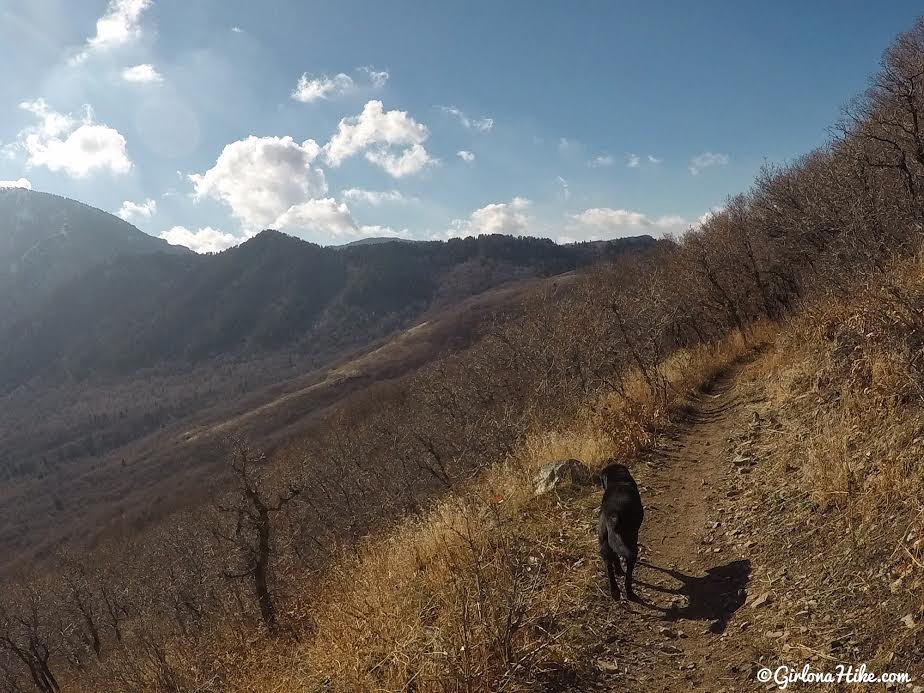 Eventually the trail will drop down a small saddle, and loop back down through several long switchbacks. This part got pretty mundane.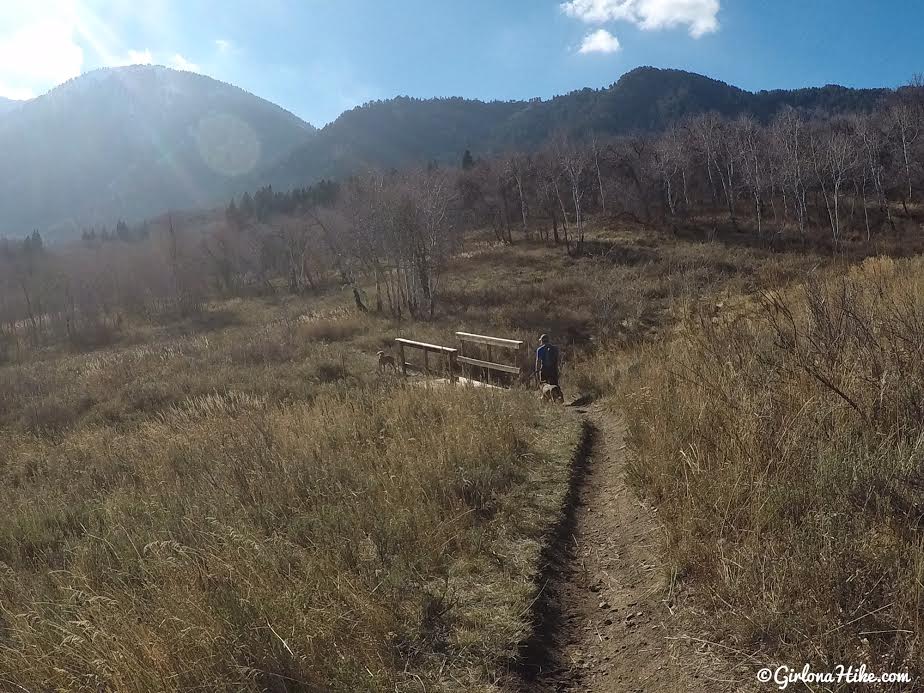 When you reach a "T" in the trail/road, turn right to loop back to the car. You'll cross two wood bridges.
This route does make a nice, long, and easy loop though I think it would be better as a bike ride or trail run. Hiking it was a bit long and boring.
Trail Map
My track via Gaia GPS – the best tracking app! Get your app here for a discount.
Nearby Hike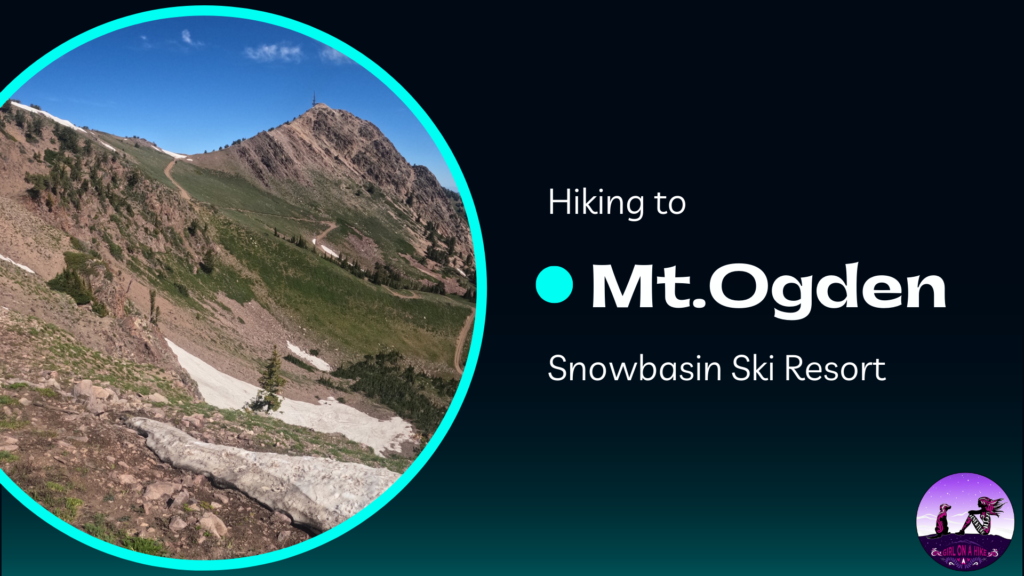 Save me on Pinterest!