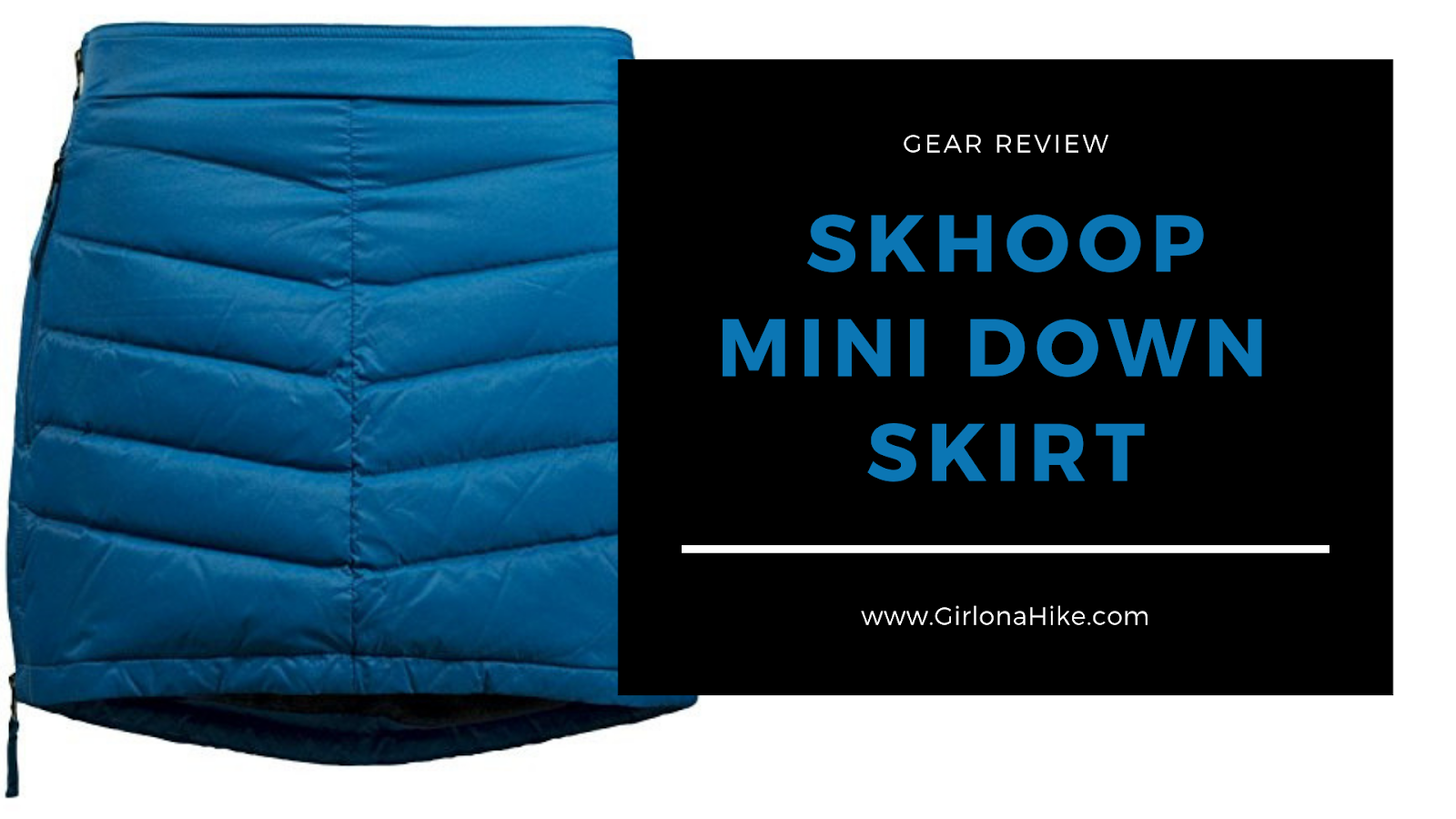 Gear Review: Skhoop Mini Down Skirt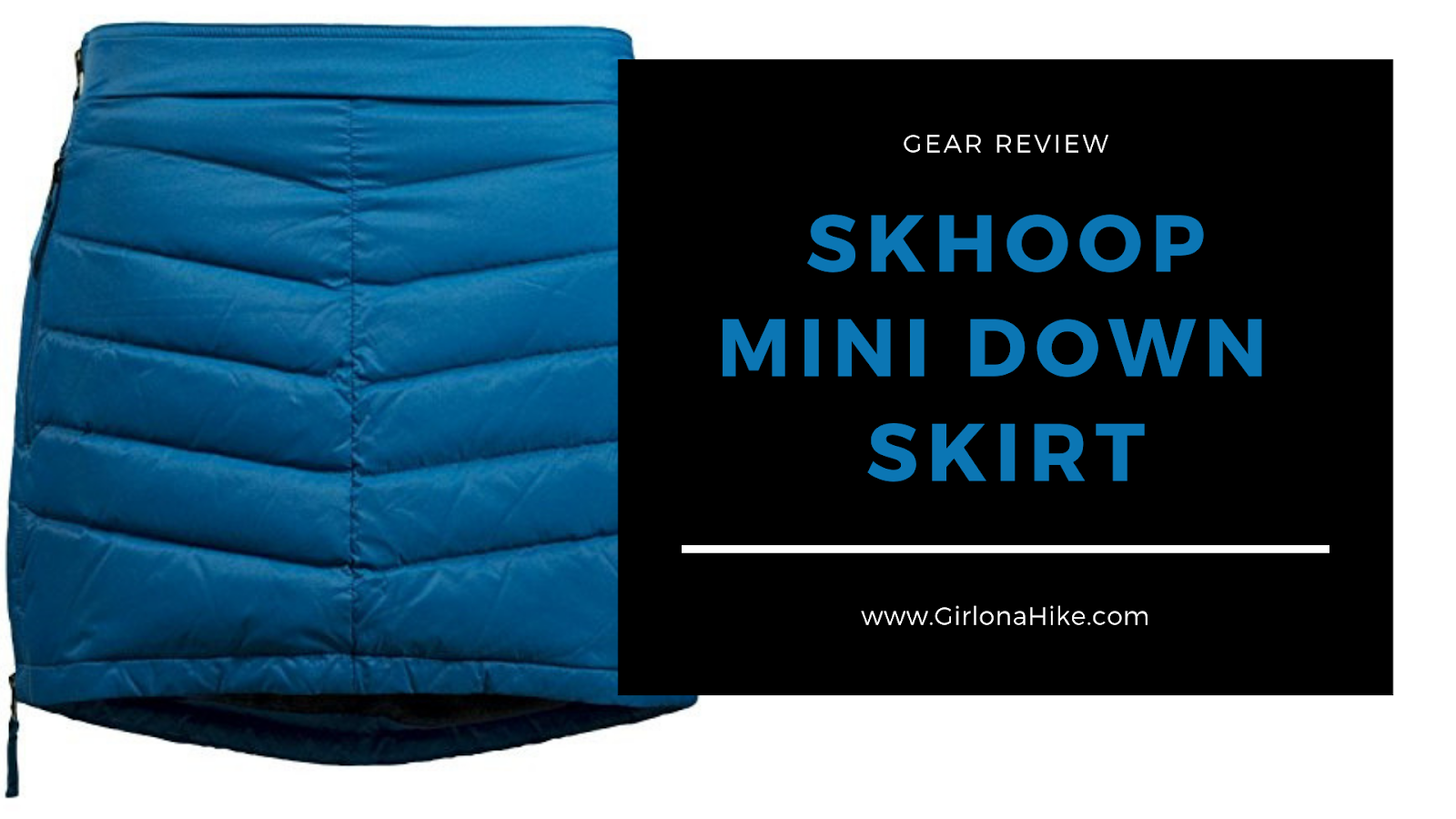 Skhoop (pronounced like scoop), was founded in 1999 by Sissi Kewenter in Sweden – flash forward a few years later and Skhoop expanded into North America in 2007. Skhoop specializes in comfortable, feminine winter clothing for any outdoor activity. The insulated skirt is the most popular product, however over the years they've grown to include various lengths of skirts, jackets, vests, and socks. As the times have changed so has their fabric, adding in PrimaLoft, down, and GORE.

I'll be honest, I remember a few years ago seeing some girls wearing down skirts and thought, "That's silly…don't their legs get cold?"
As time has gone by, I've been outside way more in the last few years since then, gotten older, and realized, "Hey! My butt and hips are cold no matter how hard I hike or ski. Maybe I should get something like….a down skirt!"
Since then I started to research brands that were 1) well trusted 2) stylish ( I mean, c'mon gotta look good while hiking!) and 3) would actually keep me warm.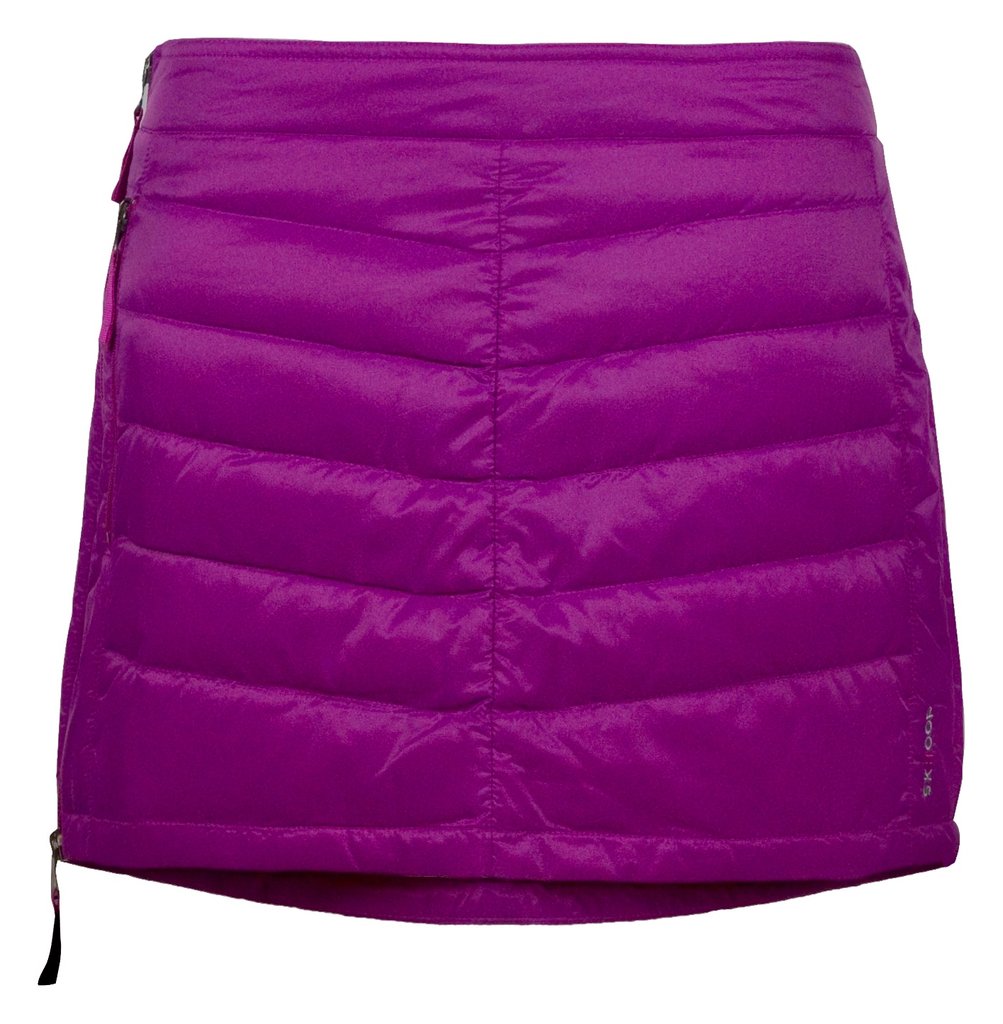 Enter Skhoop.
600 fill power? White goose down? I was sold.
I knew what these things meant – that I would be warm. I have the down puffy coat, down puffy gloves, a down hat – why not add one more item to my chest full of down items? All these other things keep me nice and toasty, so I knew this Mini Down Skirt would too.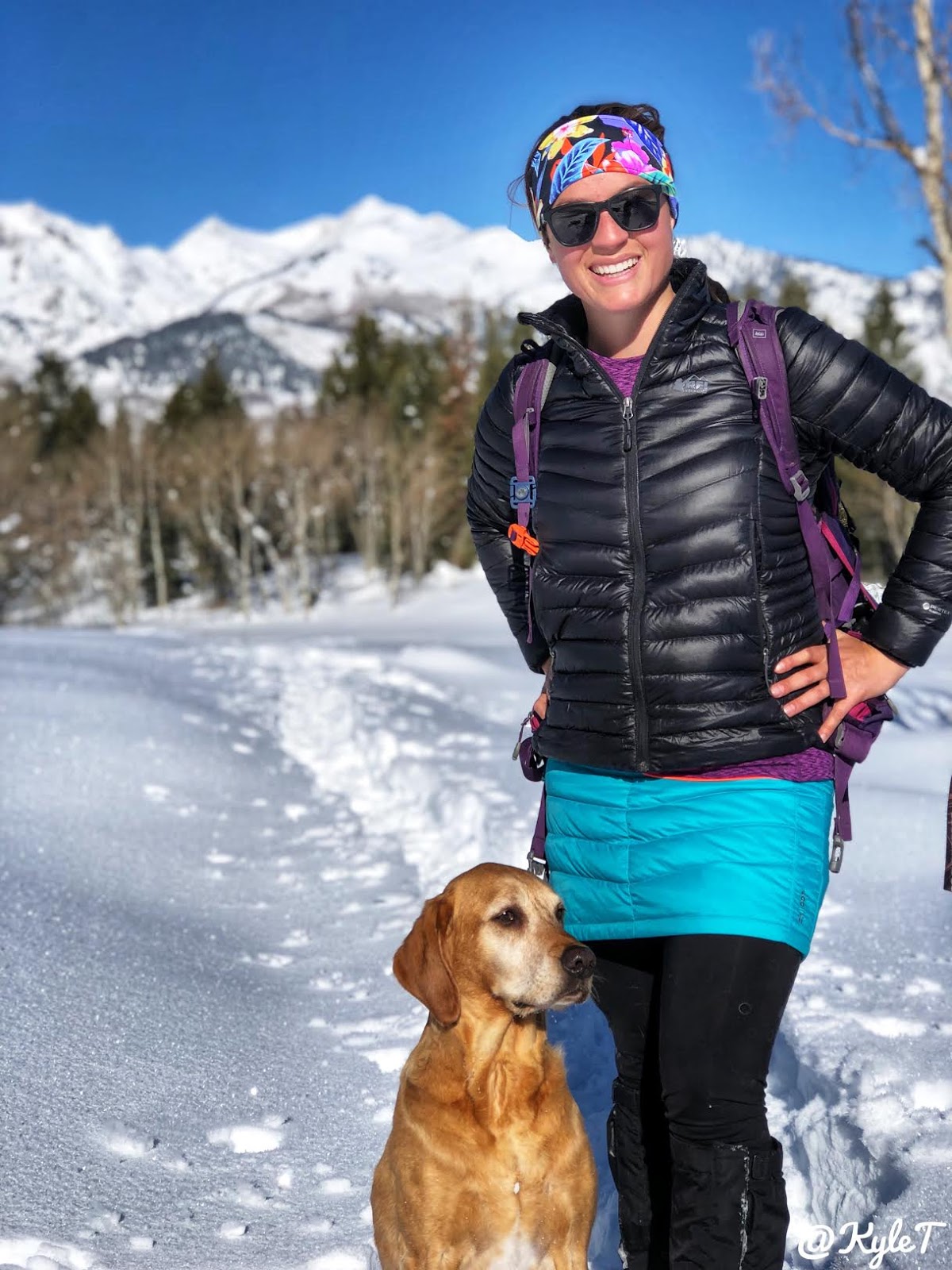 Test #1 – Hiking the

Tibble Fork Loop

in American Fork Canyon.
Hiking keeps me fairly warm, but when those cold winds pick up, it cuts right through my leggings making my hips and butt cold. You know that feeling after being outside all day in Winter, then you come home to a hot shower and you can just feel the cold run off your legs and they turn red? I HATE that feeling.
So I was amazed at how much warmth there was around my hips, when I put my hand under the skirt to test it out. I'm guessing it added at least 8-10F degrees of warmth under there.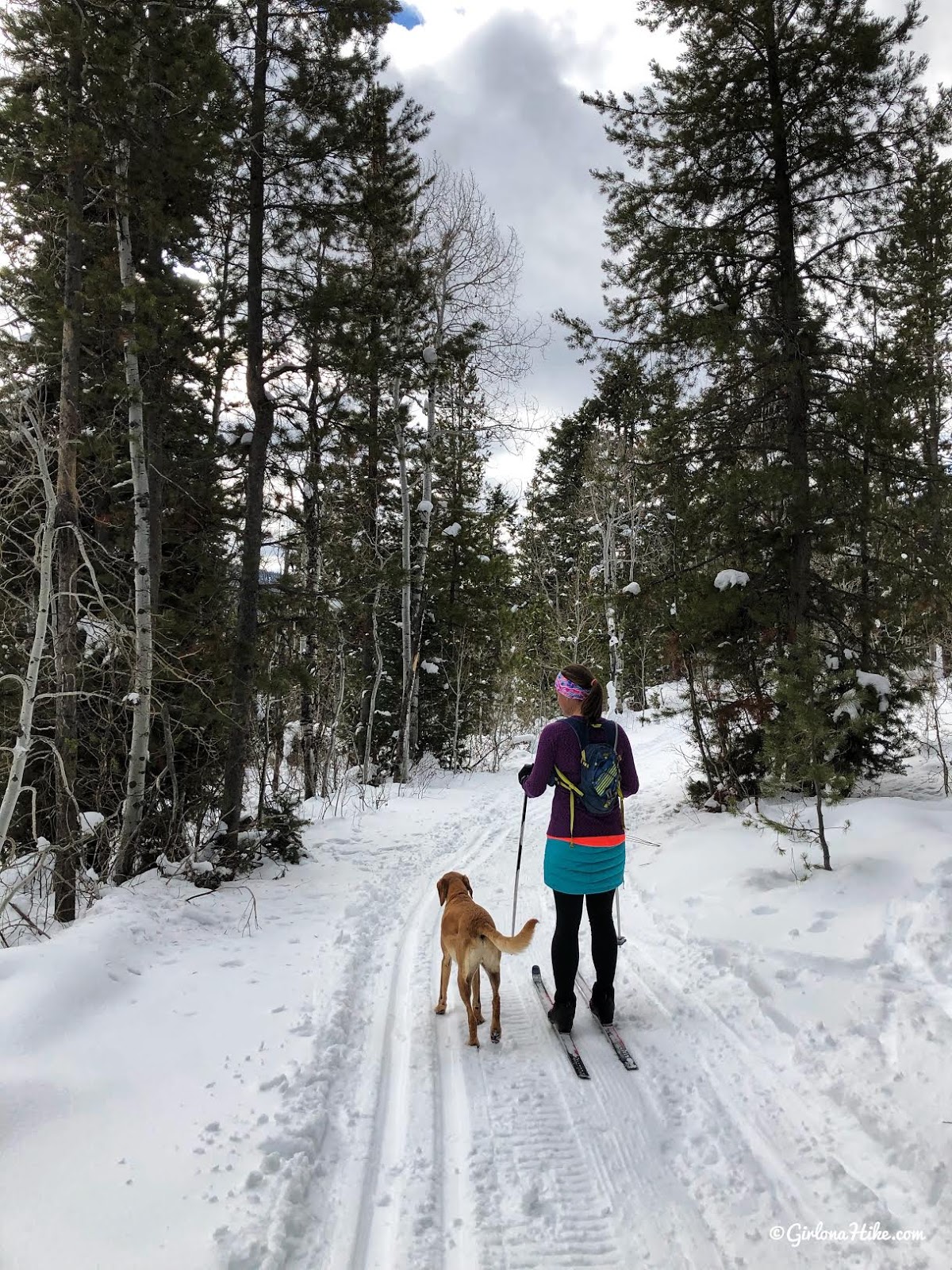 Test #2 – Cross Country Skiing in the Uintas
The Uintas are much colder than in SLC by at least 15-20F, so when it was a brisk 22F in the morning when I started skiing, I figured I'd better put the skirt on for prime cold conditions. I wasn't sure if I would be able to move as well as I normally do on the skis, but since classic skiing stays in a parallel movement, I had enough room to glide. The only thing I notice was when I fish-boned uphill, I had to hike up the skirt to give my legs more room to climb up.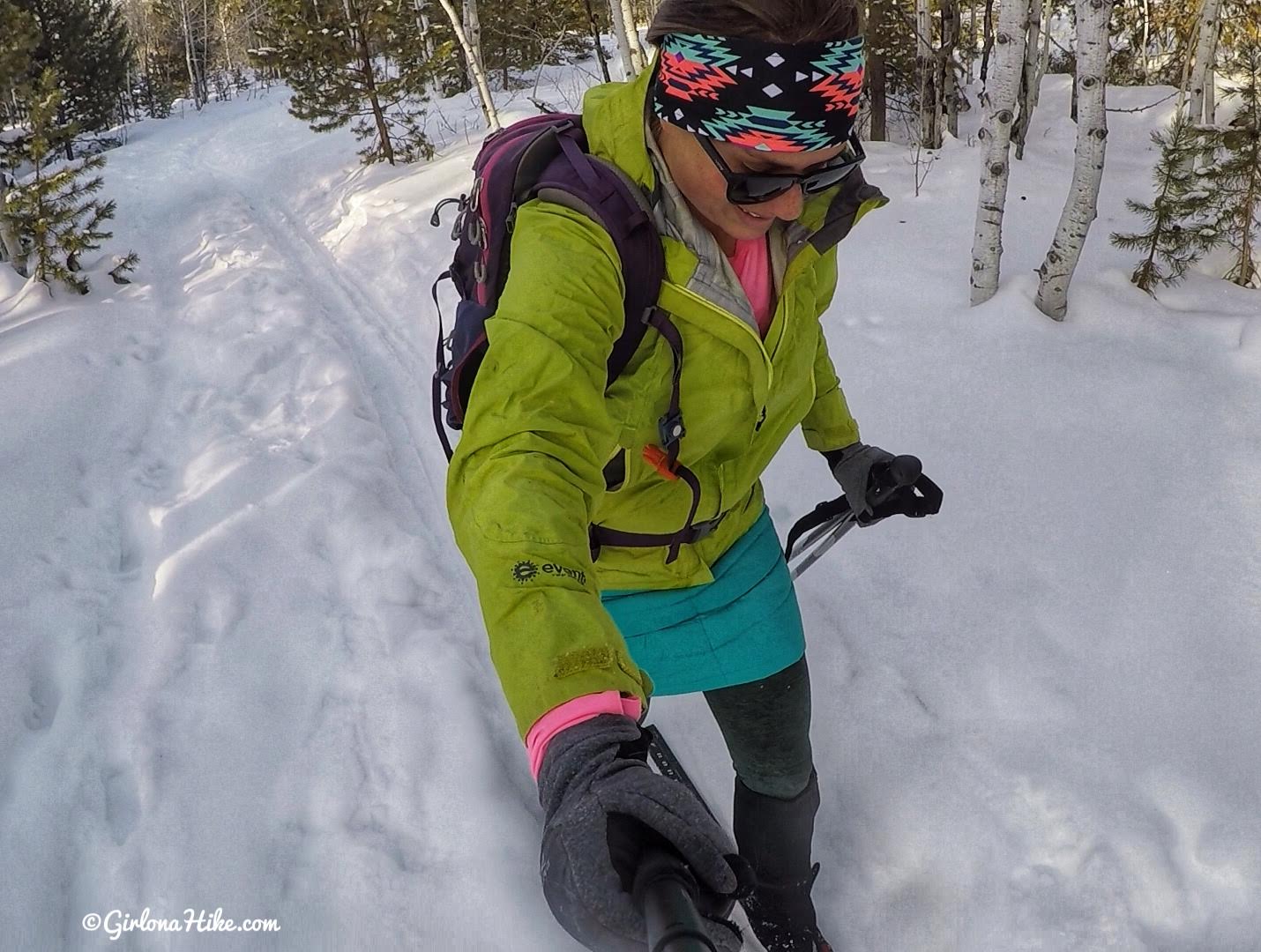 Test #3 – another cold morning XC skiing in the Uintas
The following week I went back out for more skiing on a different trail. This day was much windier, and I felt a little breeze come up the skirt, but it wasn't bad. My hips and butt stayed warm as the 100% ripstop-nylon shell helped prevent more wind from flying between my layers.
One thing I wasn't able to get a photo of – the back of the skirt has about a 4 inch long rear waistline elastic for a perfect fit. If you are wearing a thicker pair of leggings there's no worrying about the skirt fitting over it with the elastic. Sometimes us ladies are in-between sizes so this is a must-have feature.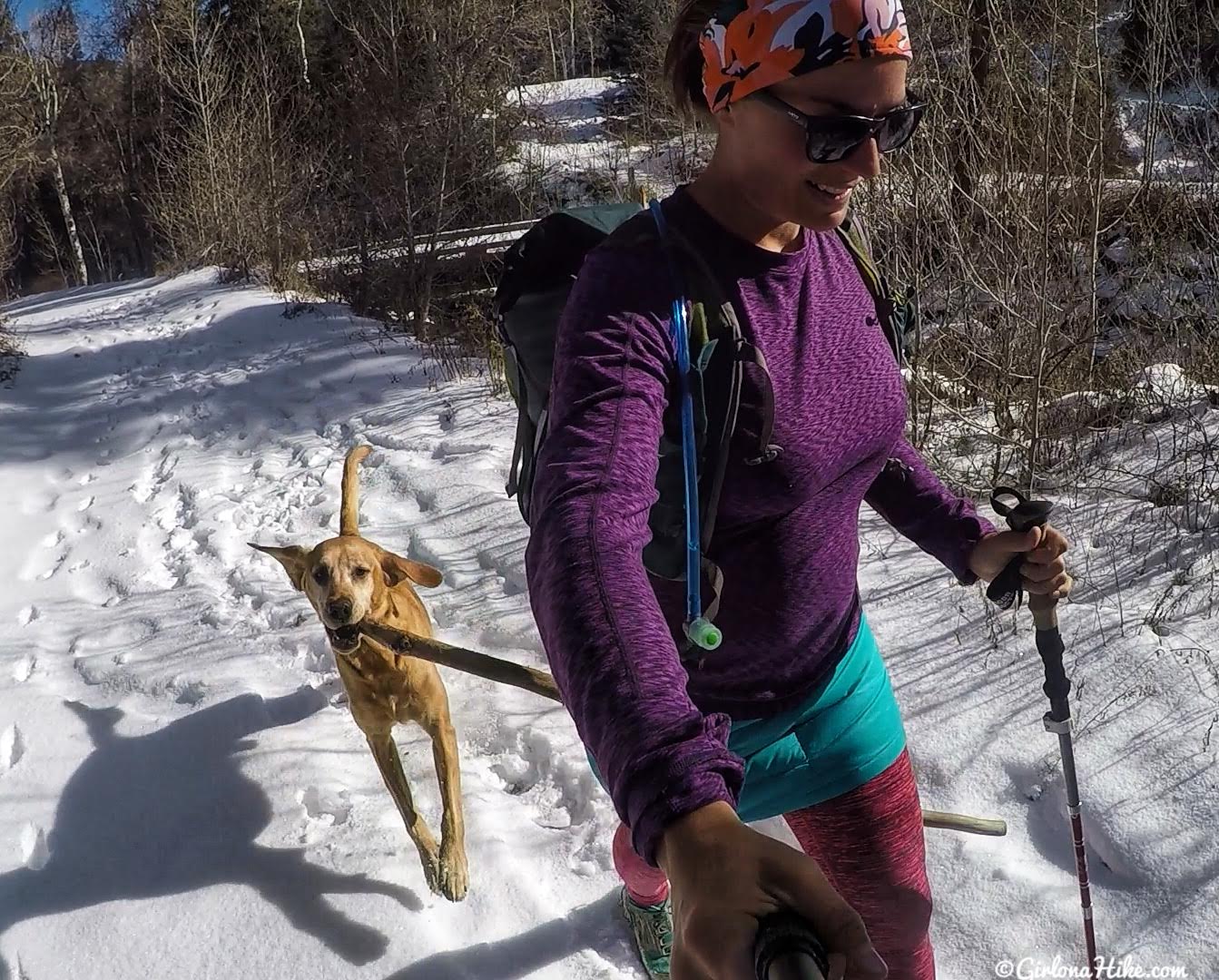 Yes, Charlie steals the show in this photo, but the skirt won the game. One of the problems I have on winter hikes is always reaching in my pack to grab my phone for photos. The Mini Down Skirt has a convenient pocket on the front right to store your phone. You could also fit a few Kleenex in here, but I wouldn't place your keys in it. The lining is thin, and you'll feel the keys poking your thighs as you hike/ski.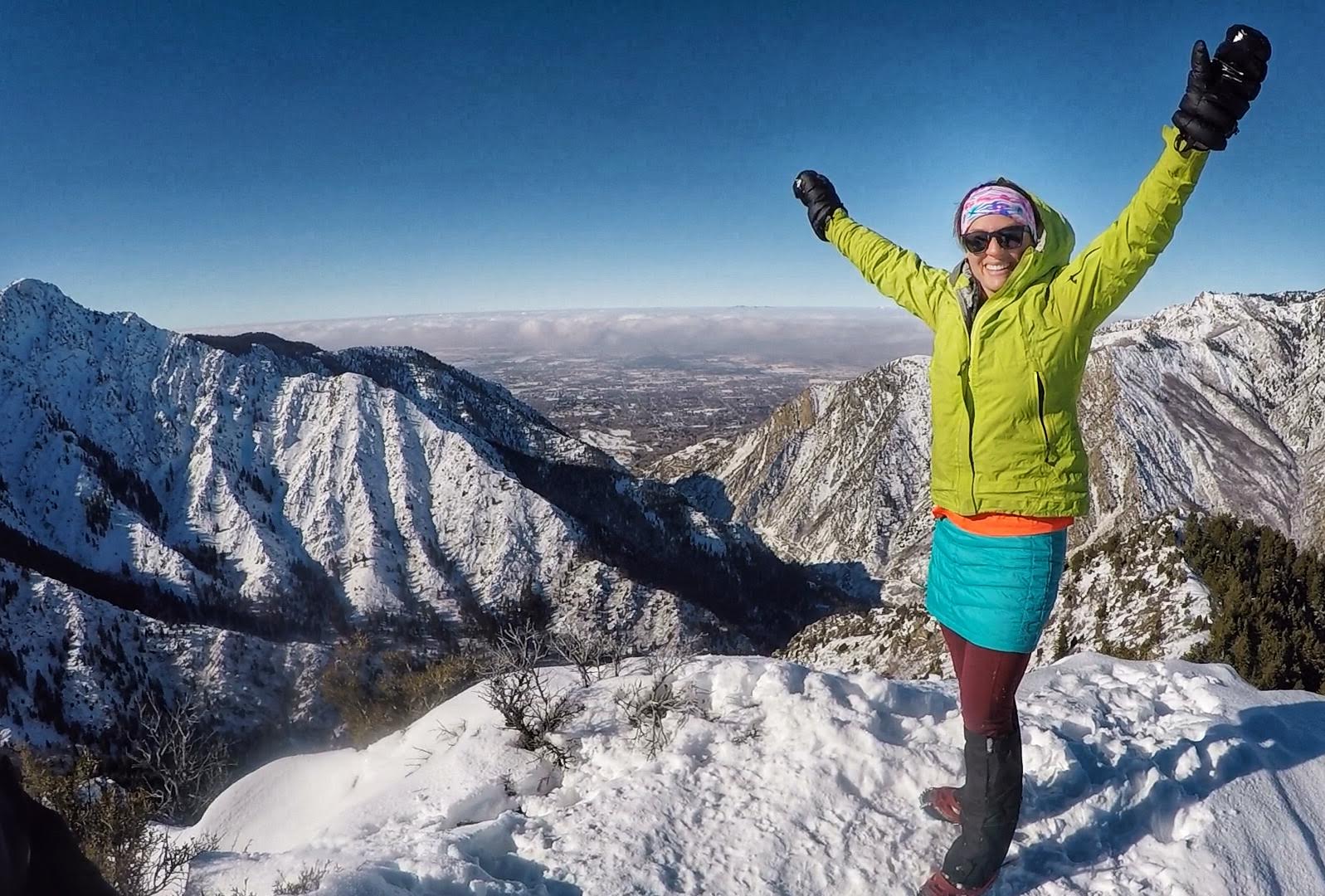 At the Ogden Canyon Overlook.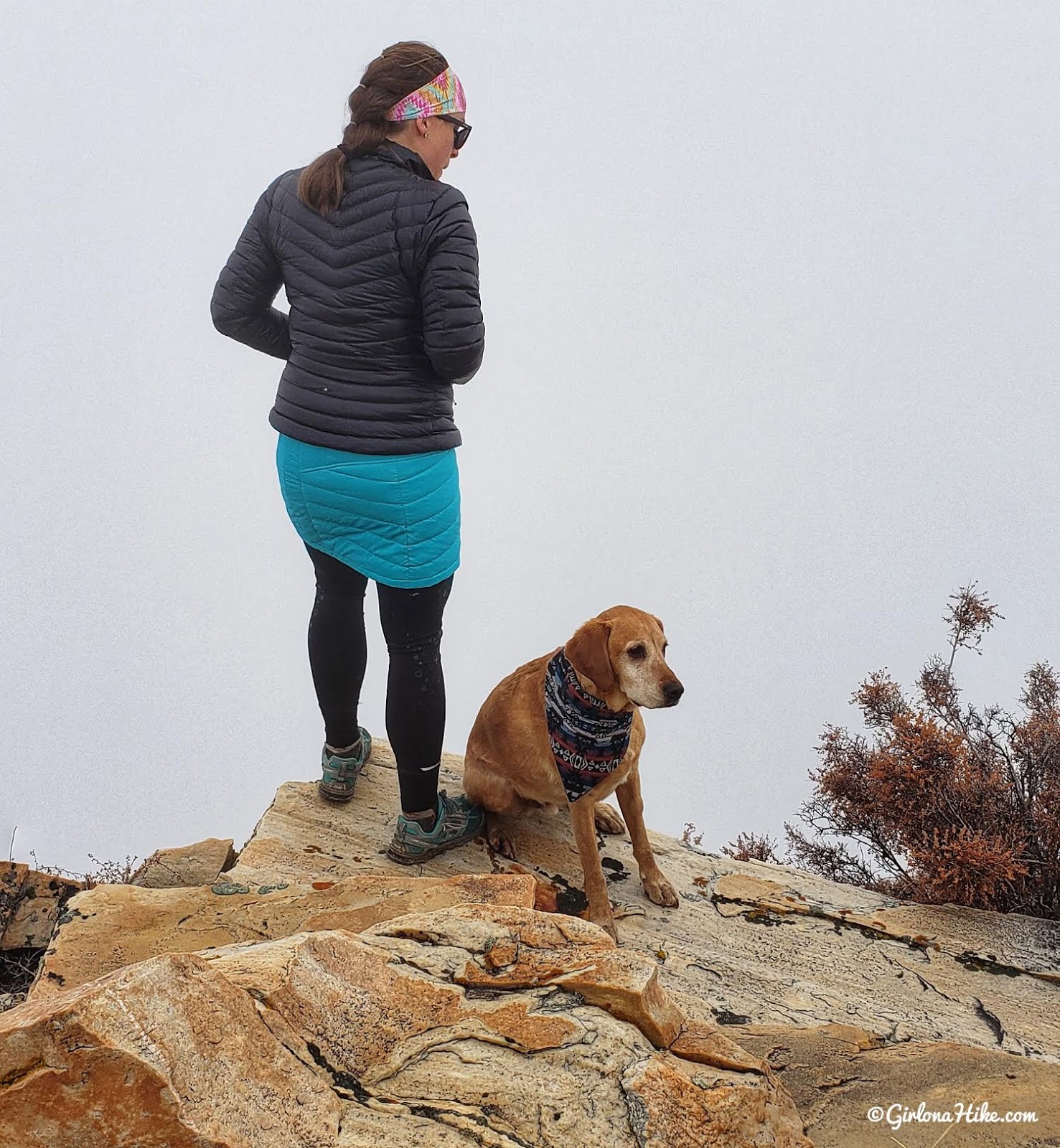 Overall Thoughts
I'm willing to pay more for something that will last a long time. I've worn this skirt more than I thought I would this winter, so I am planning to buy a second set in another color. It's a really fun twist on style and comfort, plus it's practical. I also plan to bring this along backpacking for cold summer nights.
PROS
Super lightweight
Amazing, durable quality
Great for layering with leggings
Slips on/off easy with a two-way side zipper
Practical for hiking, skiing, dog walks, and running
Most importantly – Keeps butt/hips warm!
CONS
On the pricey side
Check out Skhoop on Pinterest, Instagram, Facebook, and Twitter!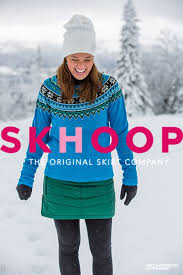 Save me on Pinterest!