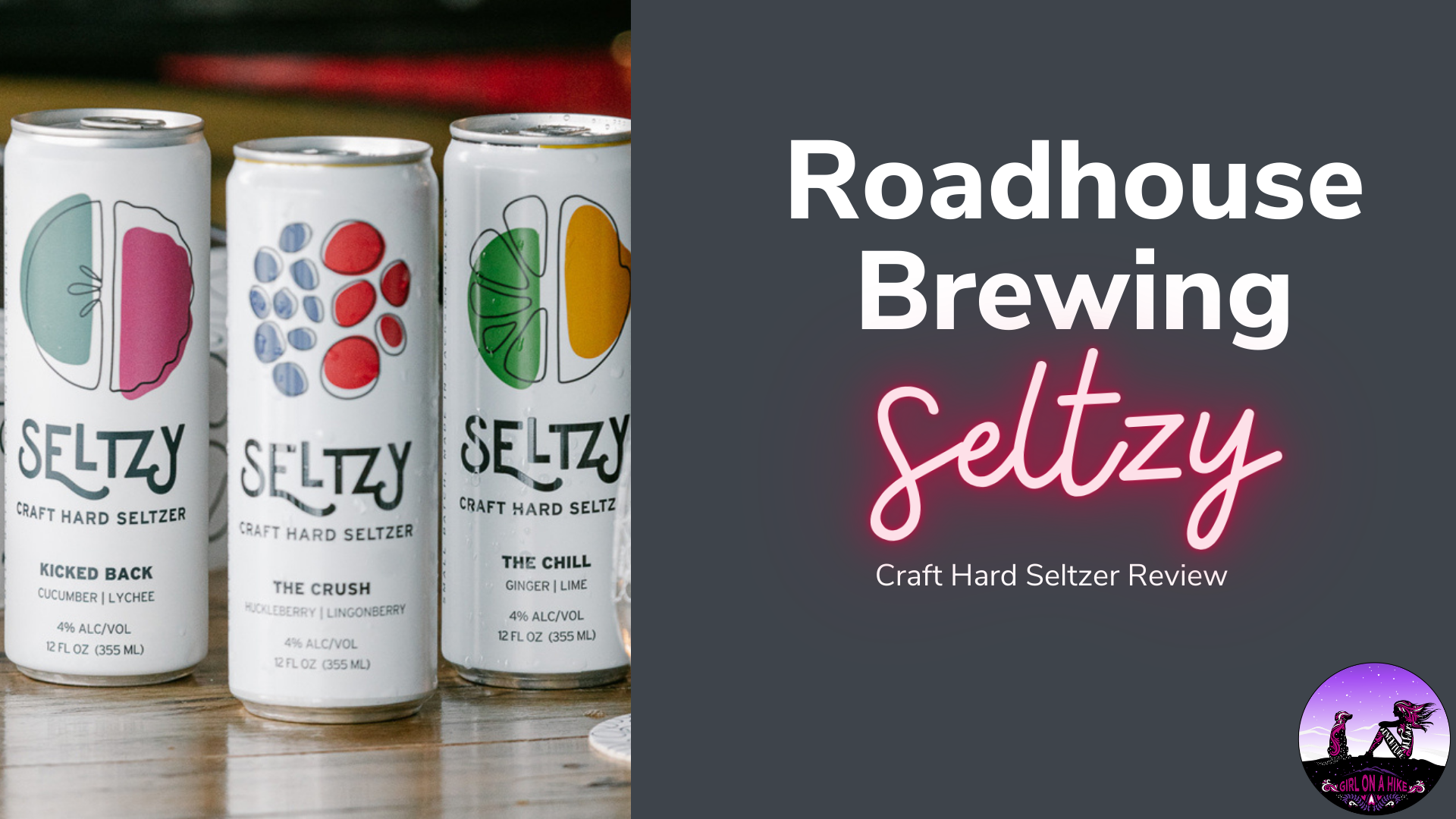 Gear Review: Roadhouse Brewery Seltzy's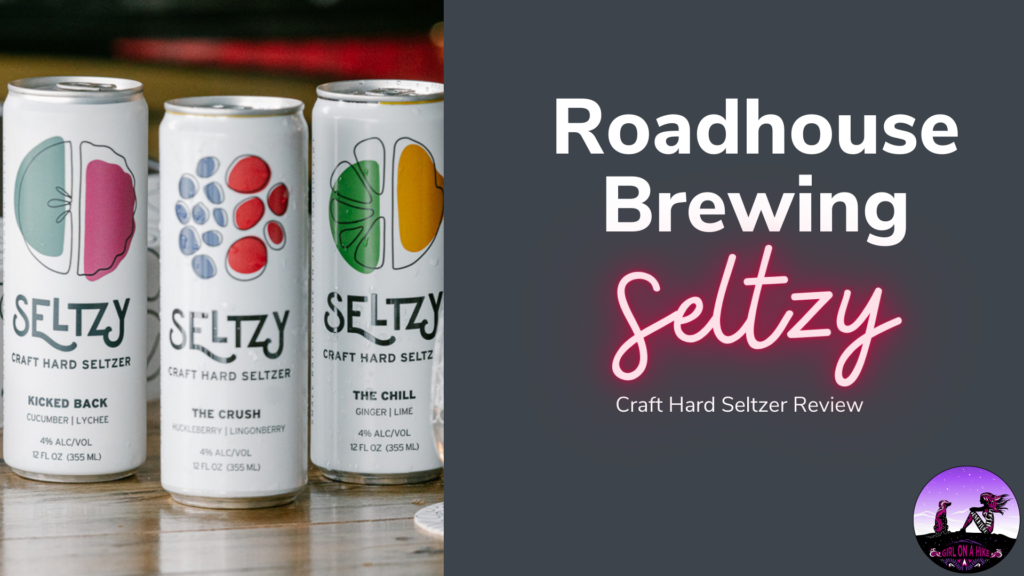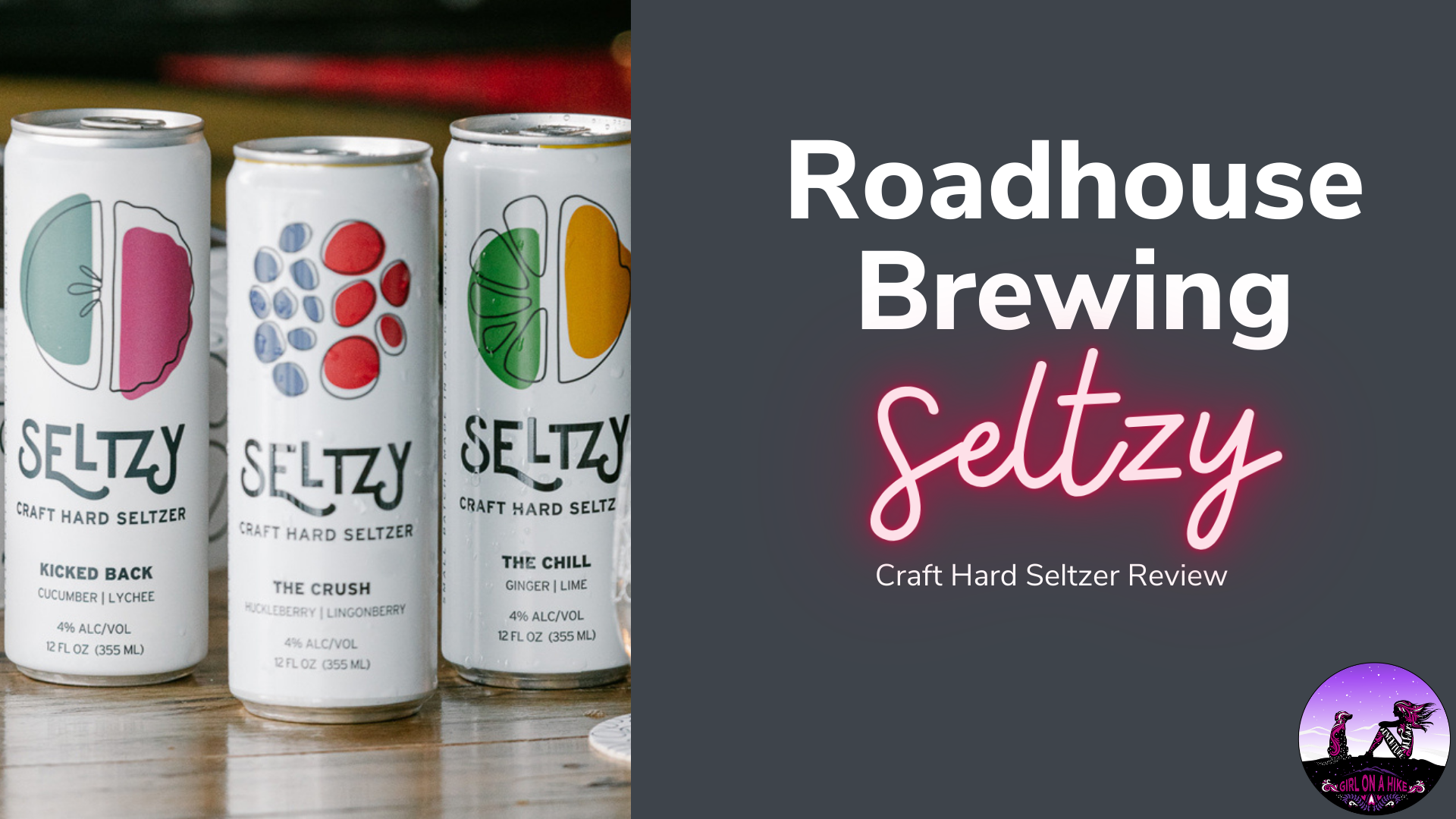 Roadhouse Brewing's newest addition to the line up of drinks are hard seltzers, called "Seltzy". I've been on a big seltzer kick this summer so when I found out about Seltzy, I had to give them a try. They are sold locally in five states in including Utah, Idaho, Montana, Colorado, and their home state, Wyoming. Roadhouse Brewing has based in Jackson Hole since 2012, and they recently began to create these craft hard seltzers with zero added sugar and water from the Tetons!
Other than zero sugar, Seltzy offers 0g carbs, 90 calories, and 4% alcohol! With this bang for you buck, you can't go wrong.
I normally carry mini wine bottles for my backpacking and camping trips, but lately wine has been giving me headaches (probably due to the sulfates). So I decided to bring a few Seltzy's from my variety pack along my last backpacking trip, and it was well worth the weight!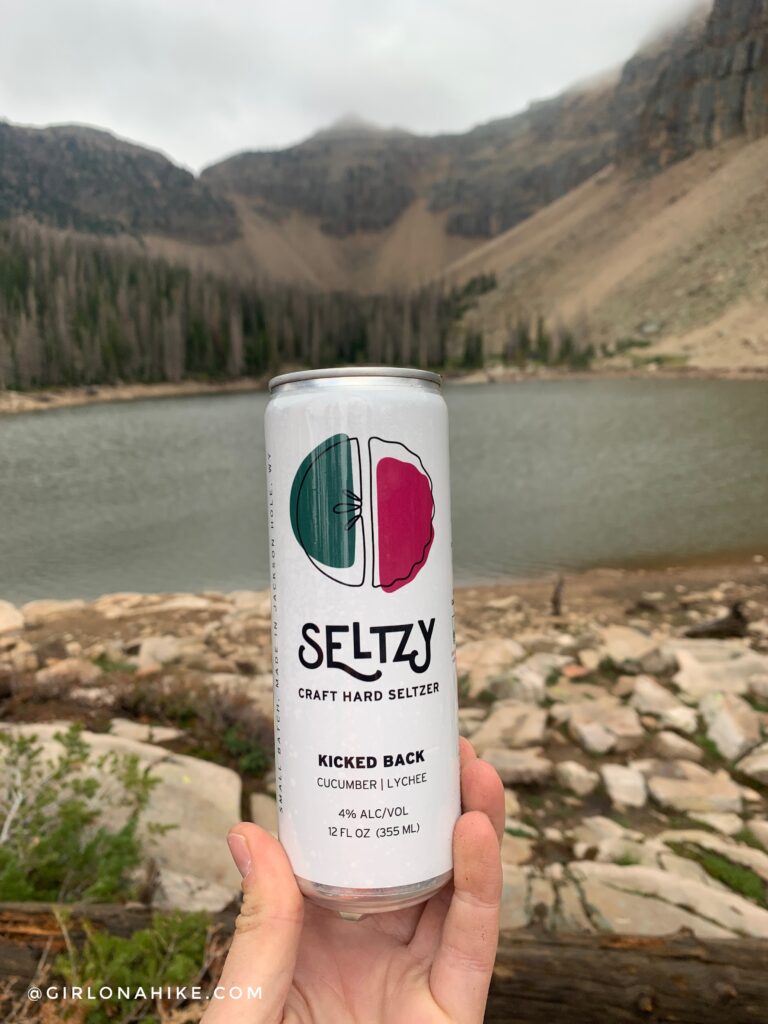 The variety pack comes with three flavors – Cucumber/Lycee, Ginger/Lime, and Huckleberry/Lingonberry. I started with the "Kicked Back" first. For this flavor, Roadhouse recommends pouring this over ice with real cucumbers, and hot sauce!
Because I brought these backpacking, I didn't have ice or a cup to pour them over anything. I just drank them straight from the can.
This flavor was very light, and I liked that they don't taste overly carbonated. I'm a fan with anything with cucumber in it for drinks, so I was very impressed by this flavor. I felt so fancy drinking these flavors in the backcountry!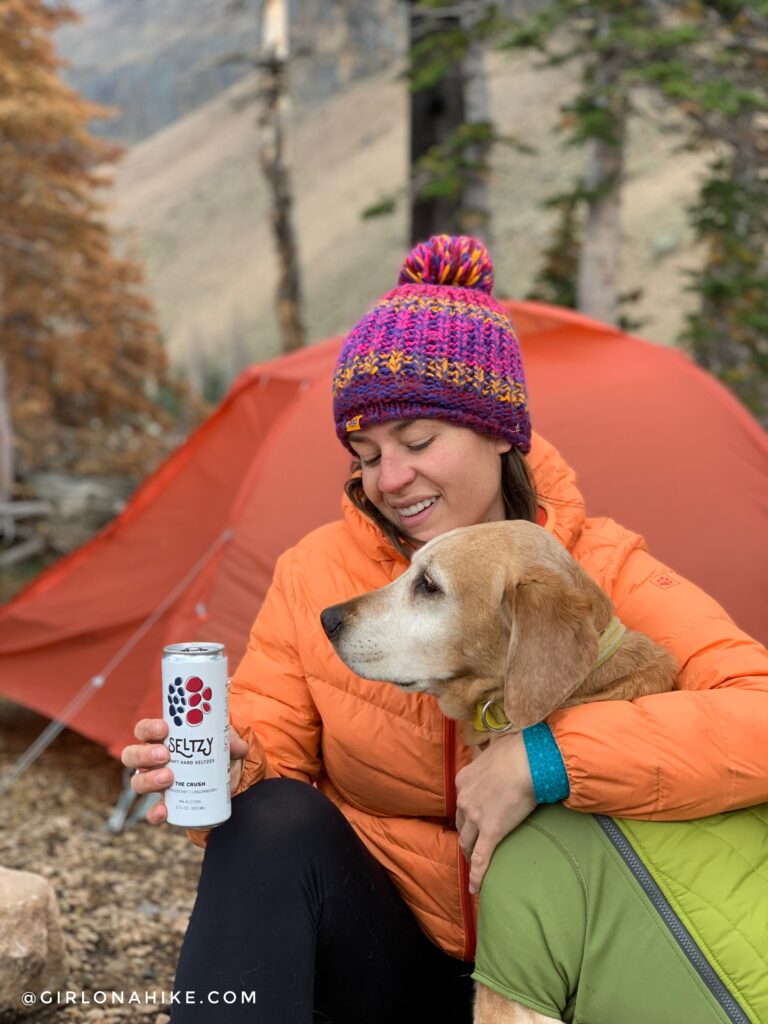 Charlie wanted a taste ha ha! We hung out for awhile just enjoying the flavors. The temperatures outside were actually quite cool, keeping my Seltzy's nice and fresh tasting.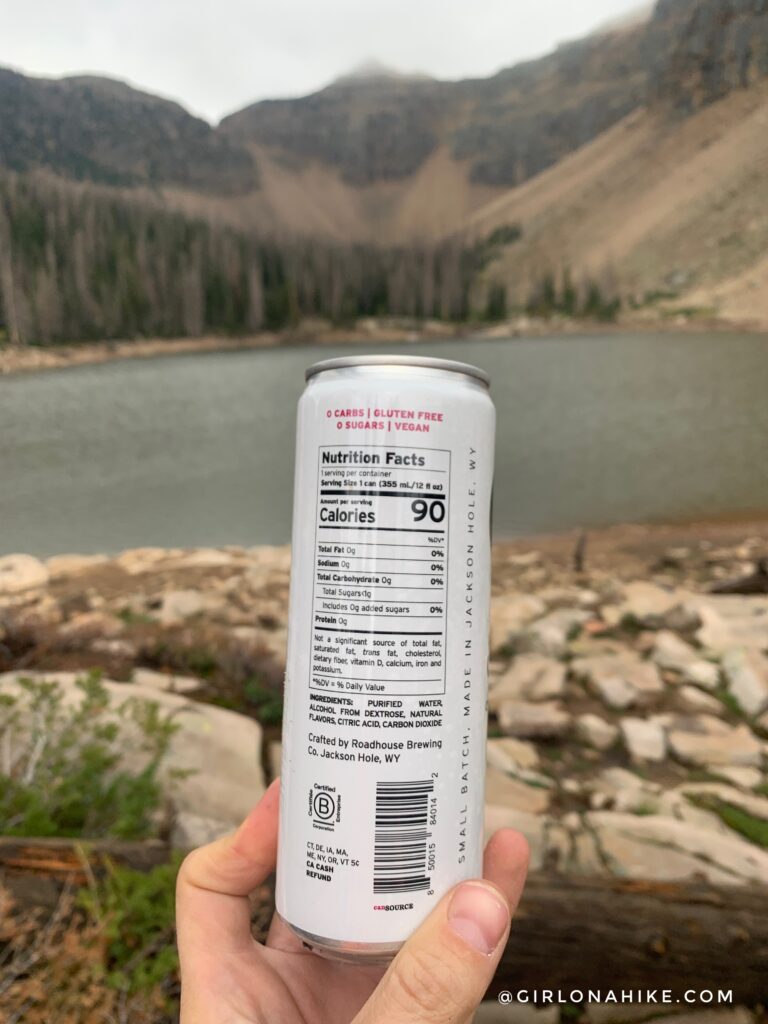 It's hard to believe that while there is 4% alcohol in this can, there are only 90 calories! 0g of sugar and 0g carbs make me feel like I can enjoy a little alcohol without breaking the calorie bank. Compared to a normal 5oz glass of red wine, it will set you back 120 calories, 4g carbs, and 1-2 g of sugar. If you are trying to stick to a lower carb/keto diet, Seltzy's are definitely the better choice.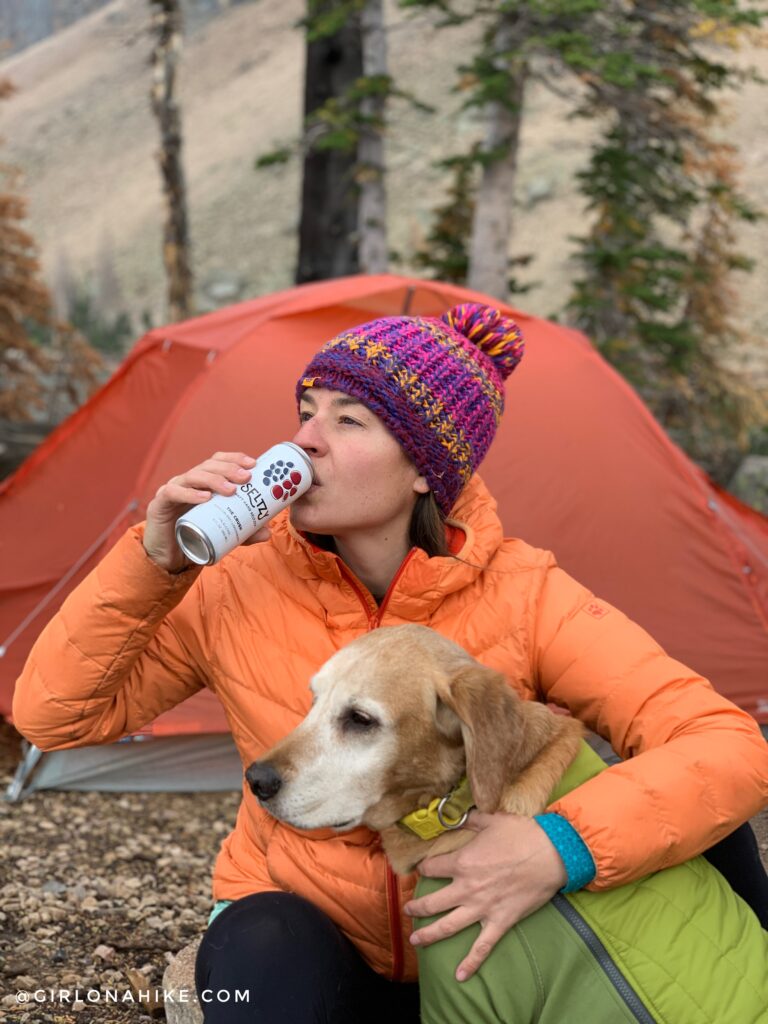 Round 2! Time to test out the Huckleberry/Lingonberry flavor, "The Crush". To be honest, I have never eaten a lingonberry! I do love huckleberries, and since moving away from Montana you can't easily find them here in Utah! I was pretty excited for this flavor. The Crush is perfect as a stand-alone drink where-ever you are, or mixed into your favorite Aprés drink!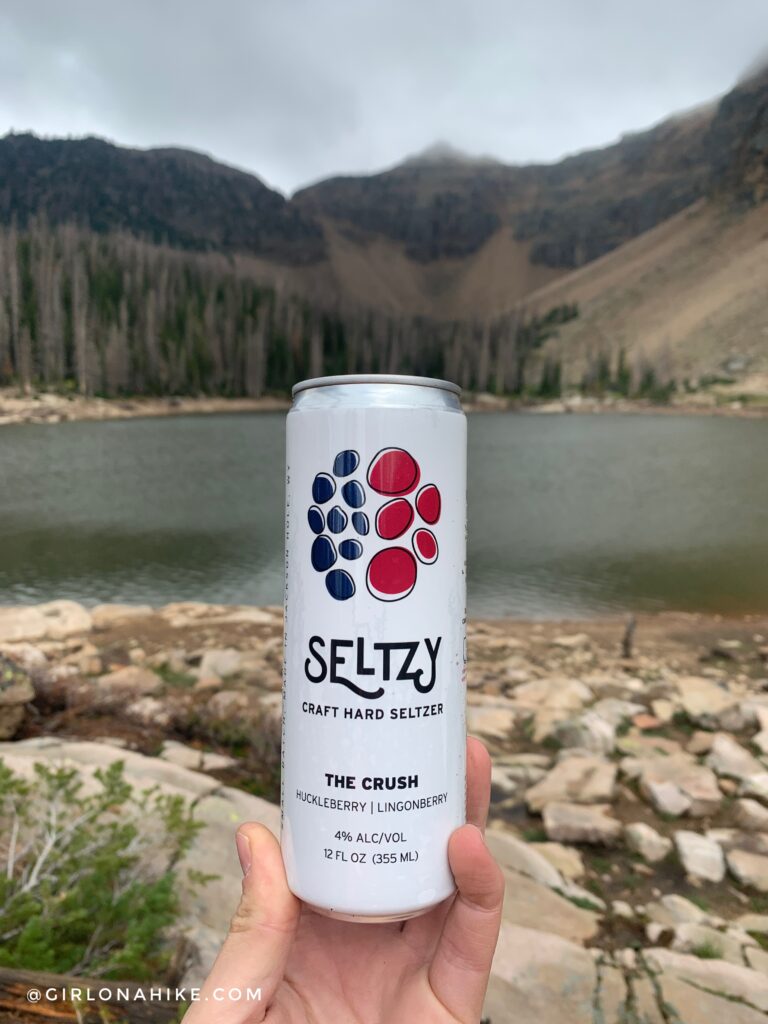 Adding rosemary & lemon is recommended by Roadhouse Brewing, but again, it tasted great by itself.
Other things I enjoyed about these drinks
I love the tall, narrow can – it fit great into my backpack!
In the variety pack you get 12 cans, 4 of each flavor (Cucumber, Huckleberry, & Ginger)
You don't need anything special to make or drink right from the can
I like supporting local breweries
and all the flavors are super crisp and refreshing!
Check out my video review too!


Be sure to check our Roadhouse Brewing on Instagram and Facebook!