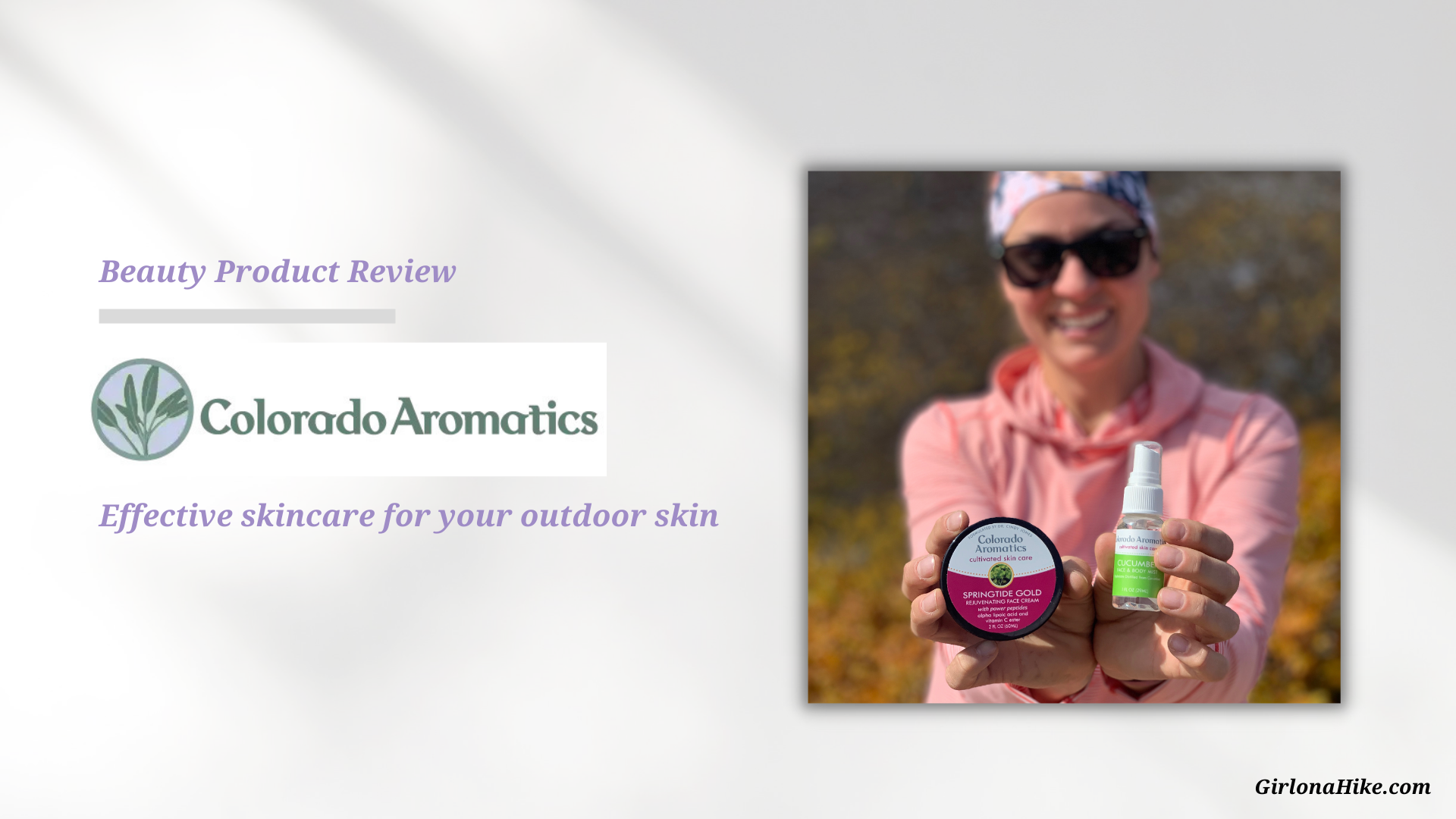 Gear Review: Colorado Aromatics Cultivated Skin Care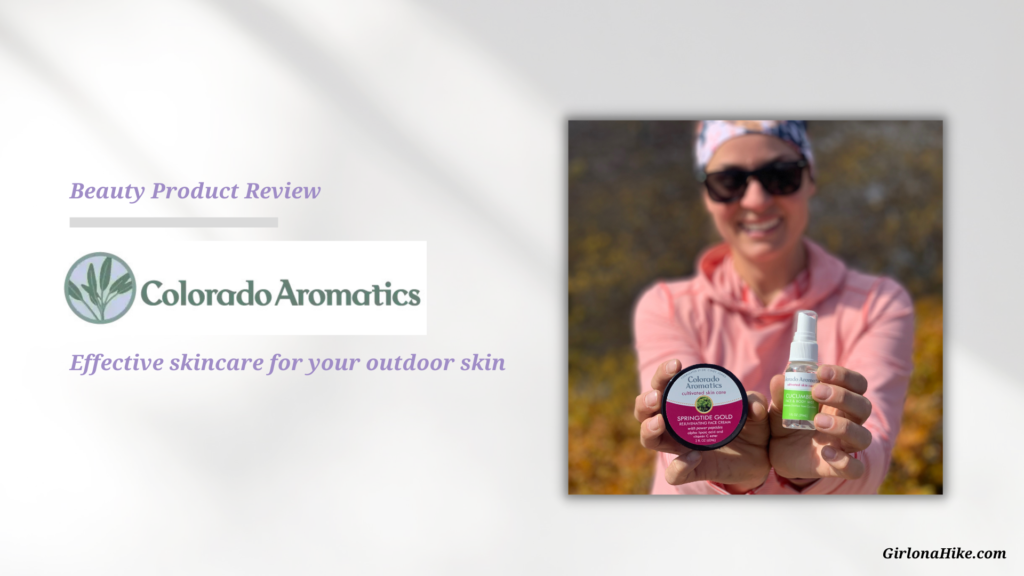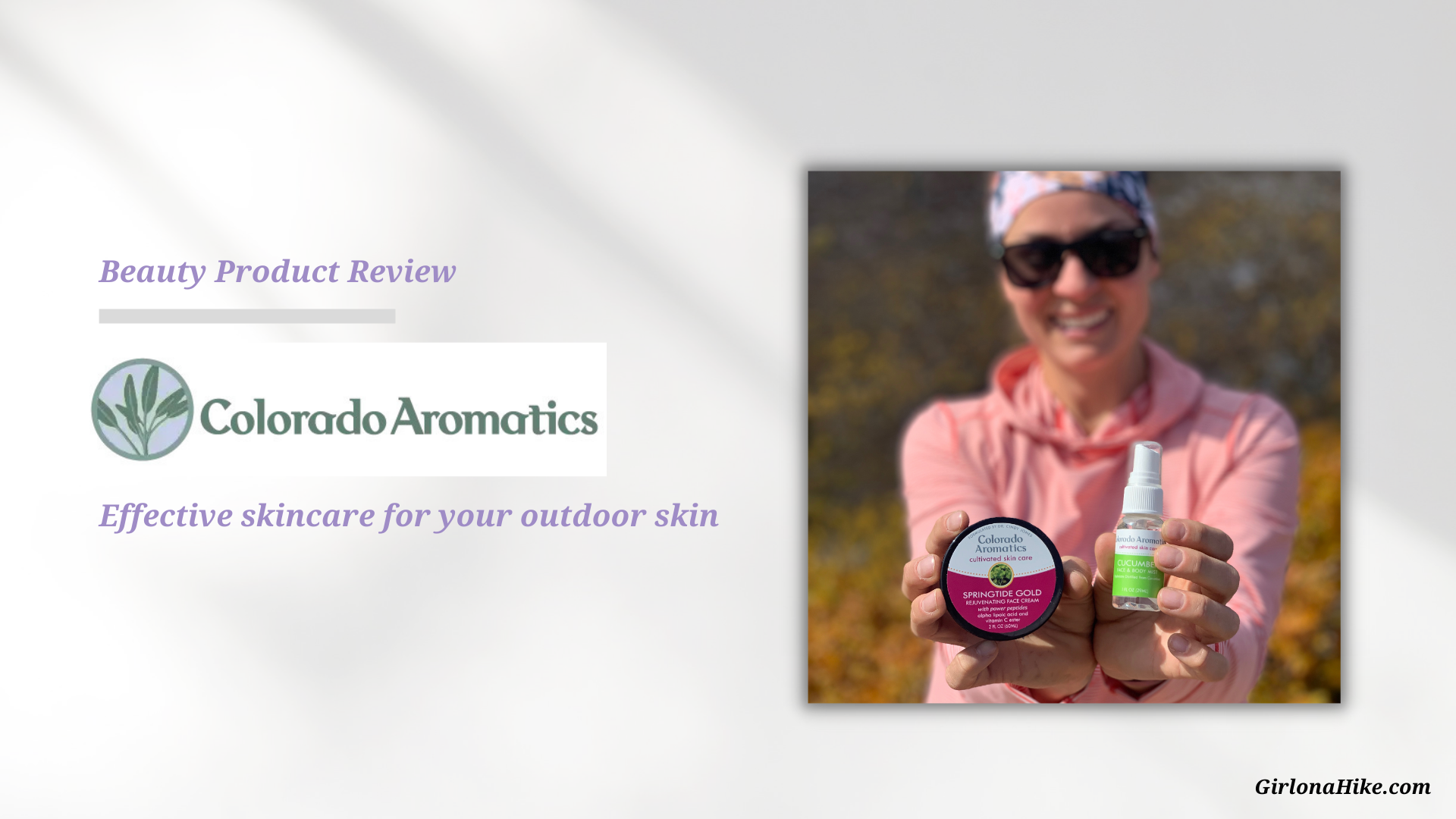 Colorado Aromatics Cultivated Skin Care is a handcrafted skin care line that specifically addresses the needs of high altitude, arid climate and windy conditions. With winter right around the corner, Utah's weather has gotten even drier the last few weeks and I was in need of a product for my skin that could handle rough conditions. Based in Colorado, this skin care company combines the best of traditional herbal knowledge with modern science so that you can have the best skin care products to maintain vibrant, nourished skin.
By using antioxidant rich herbs and other actives, these products can help minimize dry skin, hyperpigmentation, redness & irritation and wrinkles. Your skin barrier function is an important role your skin plays in your overall health and Colorado Aromatics aims to protect it from damage.
About
Owner Dr.Cindy Jones grew up hiking, farming, and now gardening. As she began to see changes in her skin due to sun, wind, and the arid Colorado climate, she looked for ways to minimize those effects. Using her knowledge as a biochemist and herbalist she studied solutions to keep the skin as healthy as possible under adverse weather conditions.  Her hobby turned into a passion and she formulated Colorado Aromatics skin care line to be sustainable, highly functional and have great skin feel.
Dr. Jones and her husband live on their Certified Naturally Grown farm (at 5,000 feet) where they grow  herbs for the Colorado Aromatics skincare line. From their farm they look at Long's Peak which summits over 14,000 feet and Mount Meeker.  She believes that the natural beauty of the herbs and their surroundings shines through in the product and, ultimately, you.
Cindy's passion for science, her love of herbs and the outdoors is the catalyst behind Colorado Aromatics skin care line. She brings a scientific perspective to the field of herbalism and has found her niche in formulating natural cosmetics.
This women-owned business offers a variety of products from not only skin care but also bath/shower products, essential oils, mens products, and wellness products like joint cream.
Let's take a look at a few of her skin care products!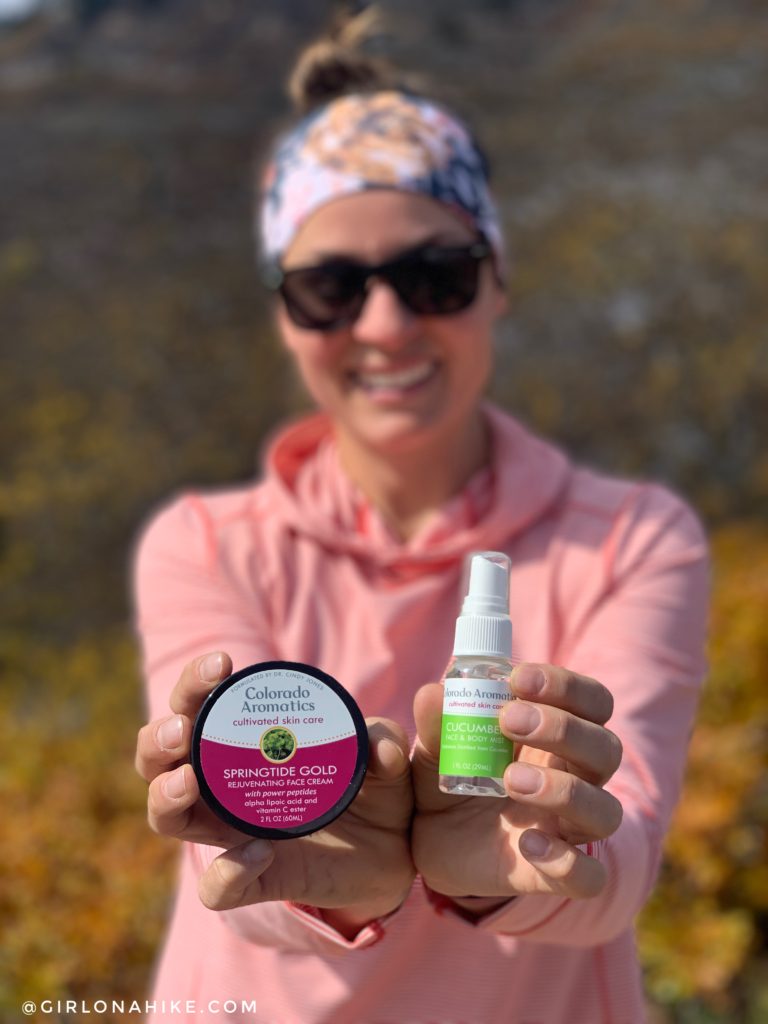 Springtide Gold Face Cream with Power Peptides
Spring back the clock with our Springtide Face Moisturizing Cream. Chock full of vitamins and plant nutrients, our anti-aging (or rejuvenating) moisturizer is formulated to help you look your best while minimizing the appearance of fine lines and wrinkles caused by environmental toxins, exposure to the sun and, of course, Father Time. This rich, creamy facial cream deeply penetrates into the skin delivering skin-beneficial vitamins and nutrients to help soften, smooth, hydrate, repair and protect. This antioxidant-rich formula, made from alpha lipoic acid, allantoin, vitamin C ester and medicinal herbal extracts of rosemary, fennel and calendula is formulated to support skin cell regeneration, collagen retention, and to improve skin tone and texture.
Ever-so-slightly scented with petitgrain and frankincense essential oils to tone and rejuvenate the skin, you'll love waking up to this rich, creamy facial cream each morning. It promotes healthy, well-groomed, attractive skin at any age. This product is also vegan. The smell is very light – my first thought was oatmeal, but my partner said flowers!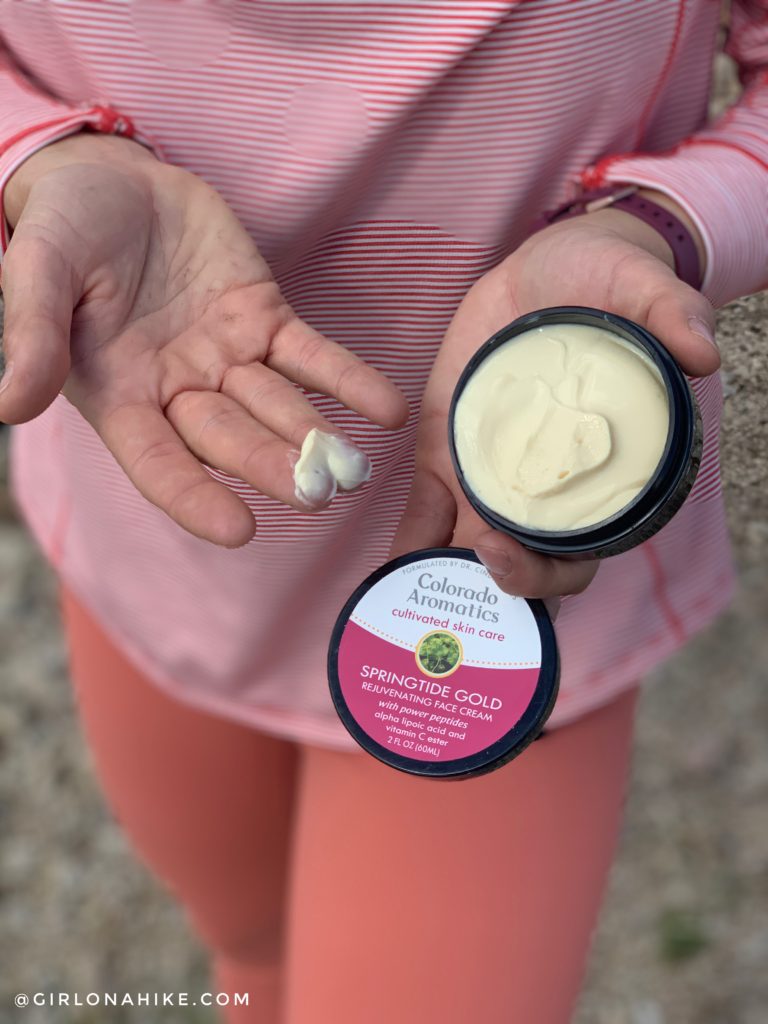 The Springtide Gold Face Cream definitely doesn't feel like your standard face cream, because it's so thick & moisturizing! By using antioxidant rich herbs and other actives, this cream can help minimize dry skin, hyperpigmentation, redness & irritation and wrinkles.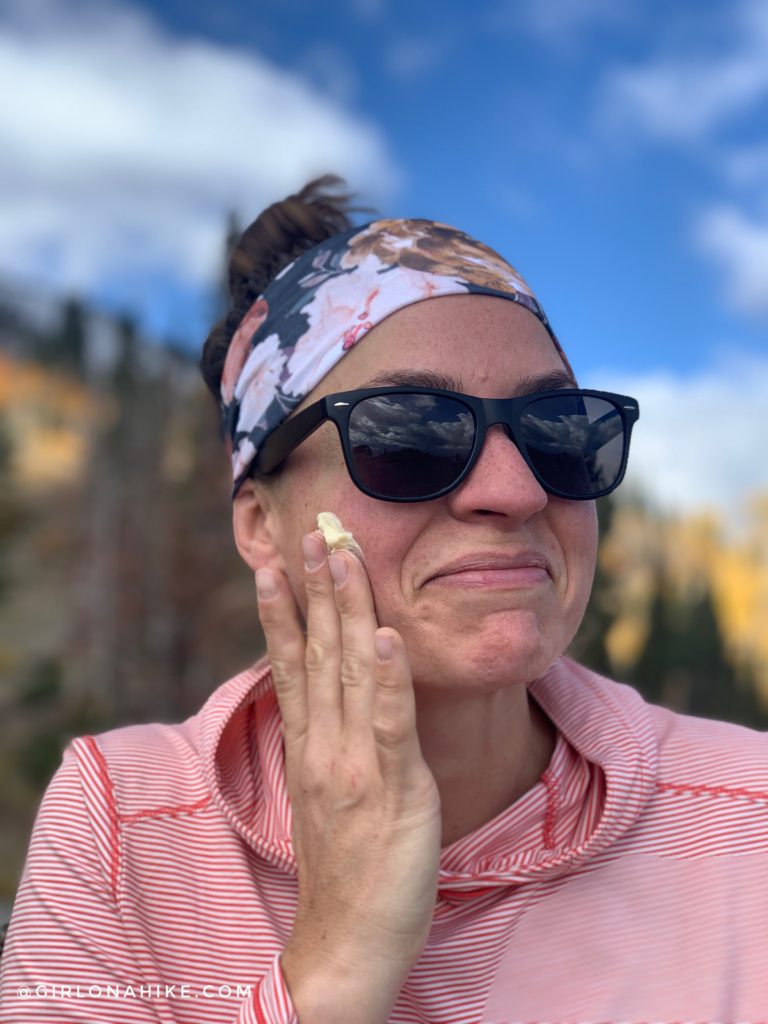 I was trying so hard not to laugh in this photo because as we were doing this photo shoot, several hikers were walking by behind me. I'm sure they thought my friend and I were up to something with all our laughing! But that's what made this fun, and we got to talk to them about what we were doing. While I did put this on during a hike for photos, ideally you'd want to put this on right after washing your face morning and night. Another great idea would be to keep it in your car for after harsh, windy days like skiing.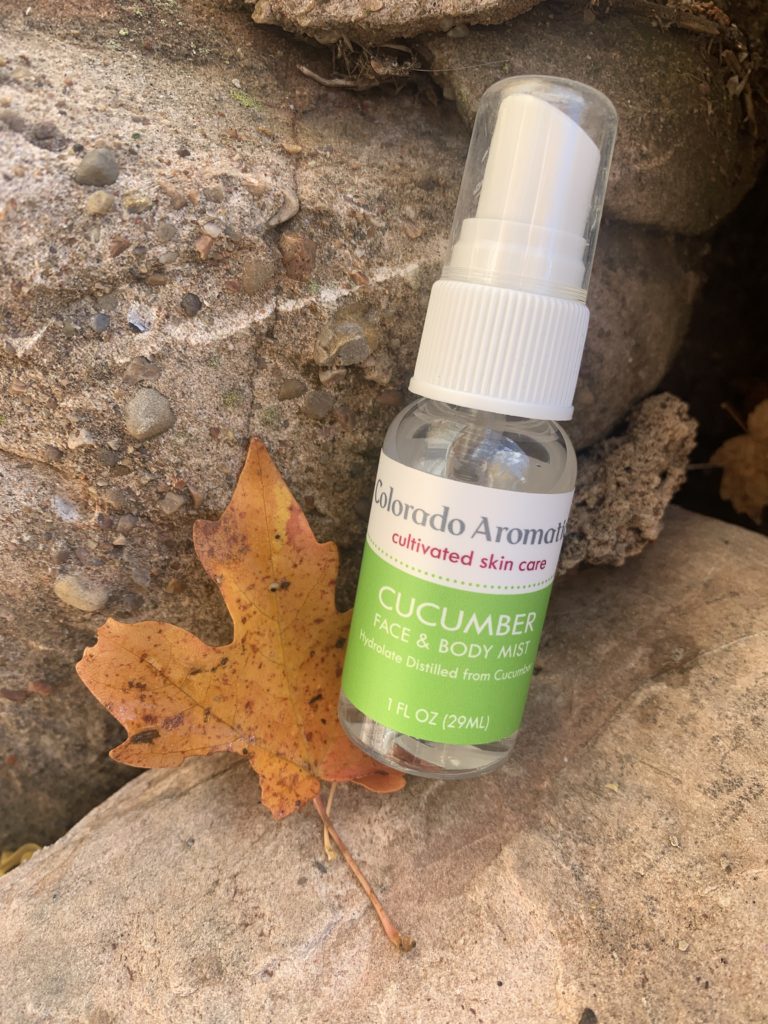 Face & Body Mist
This spritz will tone, hydrate and refresh your skin. Distilled on our farm from herbs that Colorado Aromatics grows, they are lightly aromatic waters from plants, also called hydrosols or hydrolats. They are naturally pH balanced to skin so help restore your skin's natural pH. It can be used on a daily basis right after washing your face, after exercise to refresh, or on irritated skin. These products aren't just for the ladies – this is a great spray to use as an aftershave spritz too. Choose from 6 different scents!
Check out my video review too!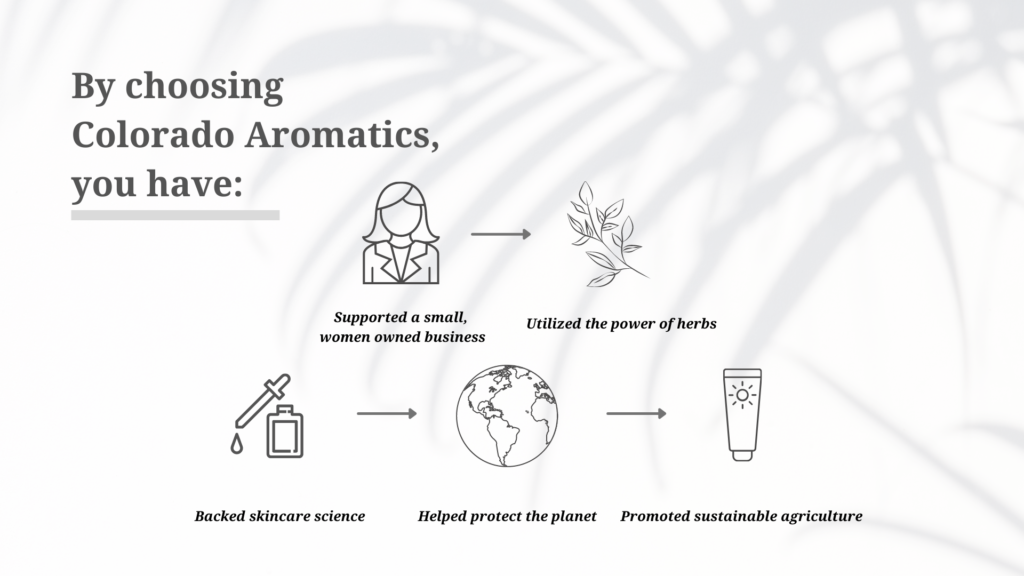 Be sure to follow them on Facebook, Twitter, & Instagram! Also check out their blog.

Save me on Pinterest!