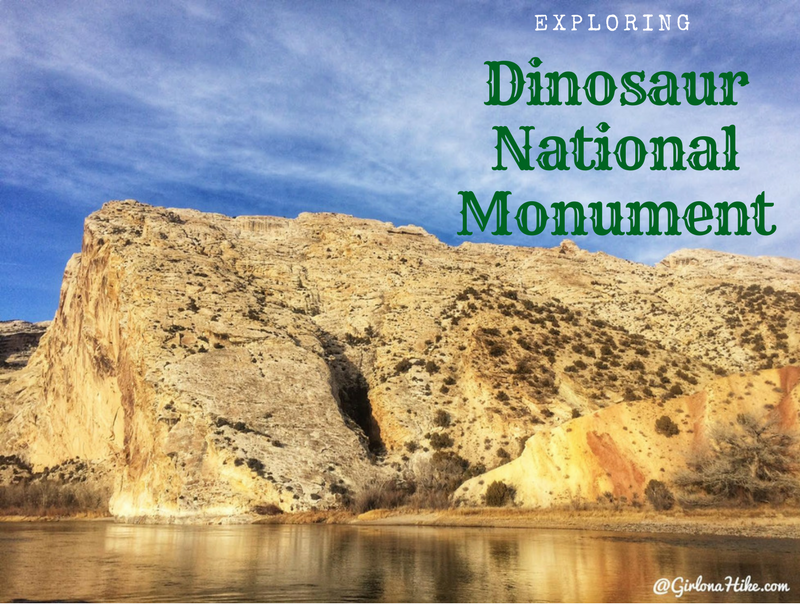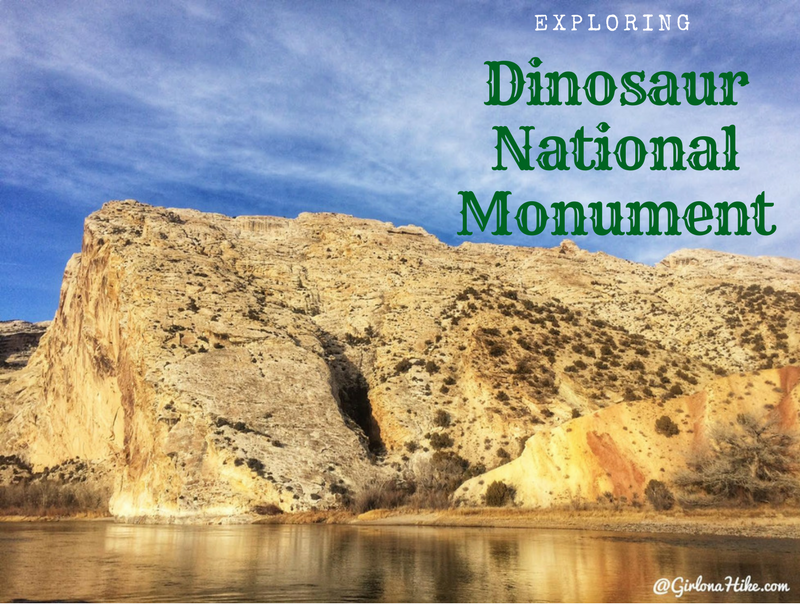 Dinosaur National Monument (DNM) is located in both Utah and Colorado – the Utah side is just outside of Vernal, Utah and offers a large dinosaur quarry, trails, camping, and amazing scenery of the Uintah Basin and Green River. Petroglyphs hint at earlier cultures (mainly the Fremont), and later homesteaders and outlaws found refuge here. Of course the name of the game here are the dinosaur fossils. Visitors can see over 1,500 dinosaur fossils exposed on the cliff face, located inside the Quarry Exhibit Hall. It's one of the most amazing sites for Paleontologists and explorers-alike. Plan to spend at least one full day at DNM.
Directions
From SLC head East on I-80, then HWY 40 until you reach Vernal, UT. From Vernal, stay on 40 until you see the sign for Dinosaur Quarry Visitor Center and turn left (aka UT-149).
Here's a driving map.
Trail Info
Distance: varies by trail
Elevation gain: varies by trail
Time: 1 day, minimum
Dog friendly? No, sadly DNM only allows dogs (on leash) on one trail. I would leave them at home so you can explore the entire park. On the Utah side, dogs can only hike the River Trail. On the Colorado side, there are more options. Click here for more info on pets.
Kid friendly? Yes! This is a great place for kids to explore.
Fees/Permits? Yes, there are entrance fees. Permits are needed for backcountry camping only.
FAQs
Is this a good place for dogs?
No. The Utah side of DNM allows dogs, on-leash, on the River Trail only. To get the best experience and see the most, plan on leaving your dogs home or at a kennel in Vernal.
I haven't personally used this company, but "Give a Dog a Choice" has great reviews online for kennel services.
Is this a good place for kids?
Yes! DNM is perfect for kids – lots of exploring, & learning, interaction within the visitor center, with the park rangers, and along the trails.
Can I camp at DNM?
Yes! DNM Utah has two campgrounds. The Split Mountain CG which is open year round, and the Green River CG (open only in Summer).
Dinosaur Quarry & Trail
The Quarry Exhibit Hall showcases 1,500 dinosaur bones in a refurbished area. You can see the remains of several species of dinosaurs, and can even touch a real bone that is 149 million years old (fun for kids!).
There is also a short trail that you can hike right from the parking lot. It's about a mile round-trip and is very easy, minus a few steps. There are 3 main sections where you can see fossils embedded in the rock. There is no shade, so start early to beat the heat and carry at least 1 liter of water. This hike is short enough for children to hike as well. The hike begins by walking down the road until you see the official TH sign (about a 2 minute walk – see photo below).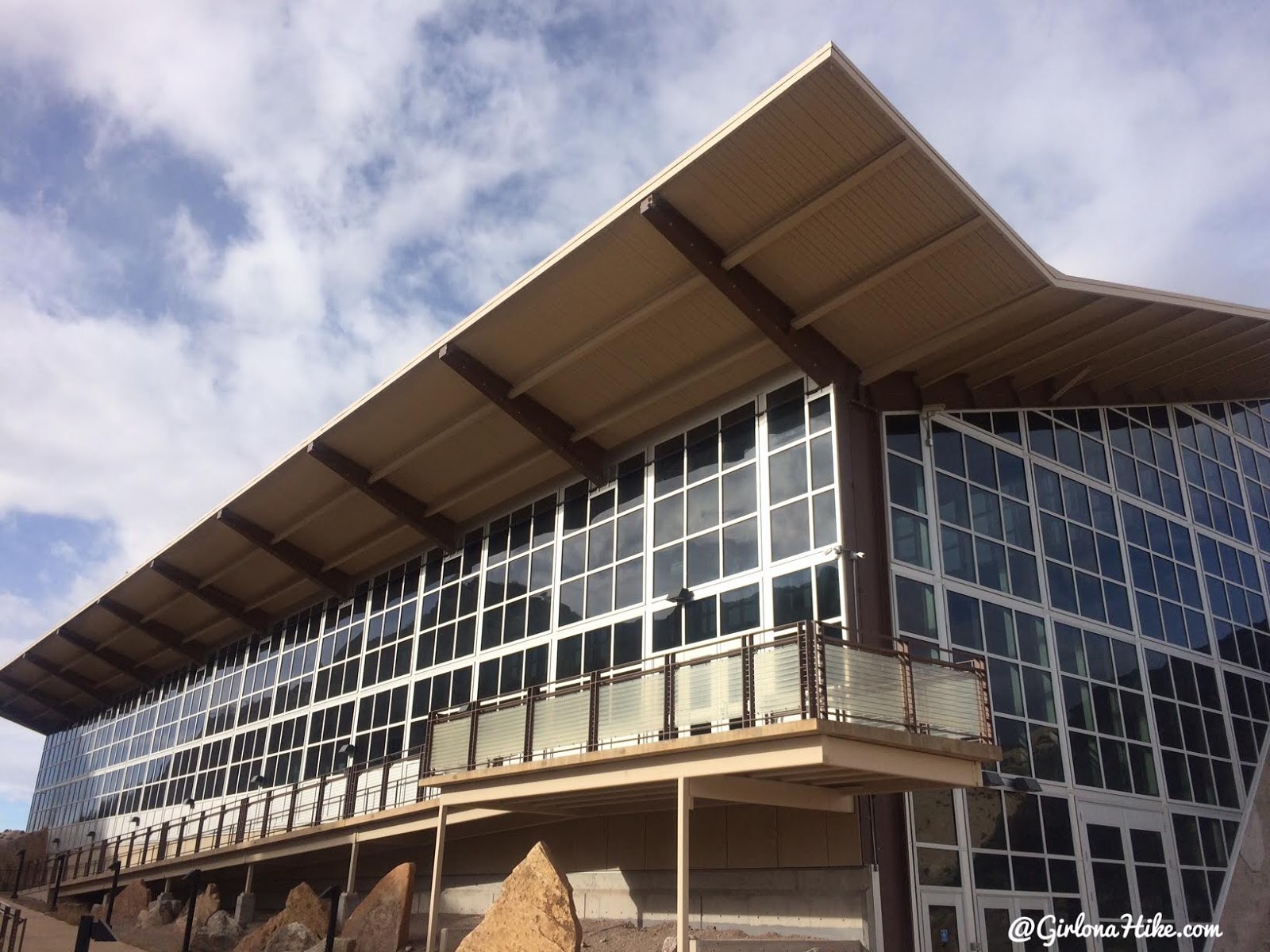 Quarry Exhibit Hall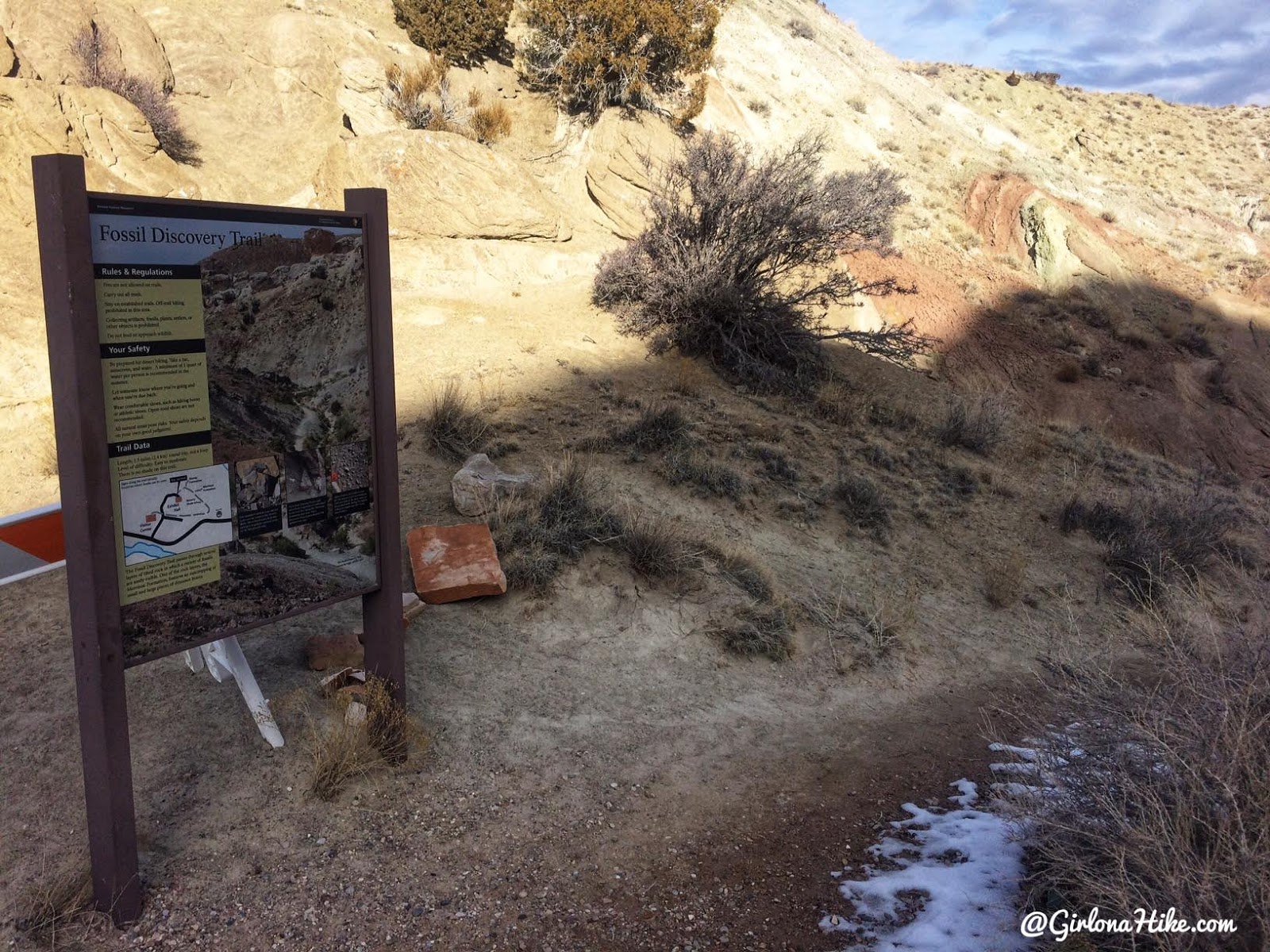 Fossil Discovery TH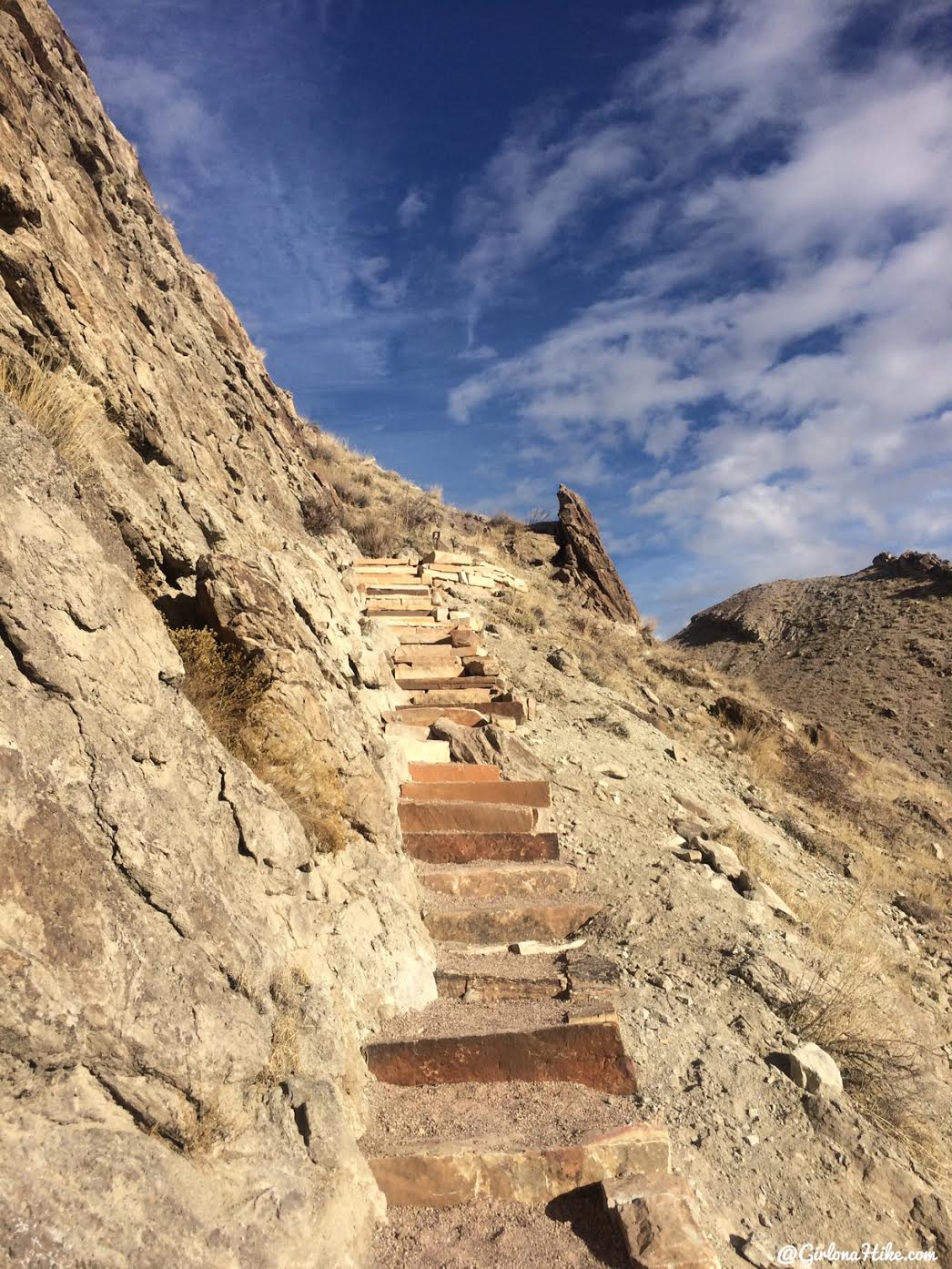 Petroglyphs
The petroglyphs in DNM are all of the Fremont culture, dating over 1000 years ago. There are several easy trails along the main road in DNM that are very short, and lead to amazing sections of petroglyphs. Some are as small as your hand, others as large as a few feet in height. I've picked out some of my favorites that we hiked to, but there are plenty more to explore if you have time. Please remember that touching or removing sections of petroglyphs are not allowed, and can damage the images.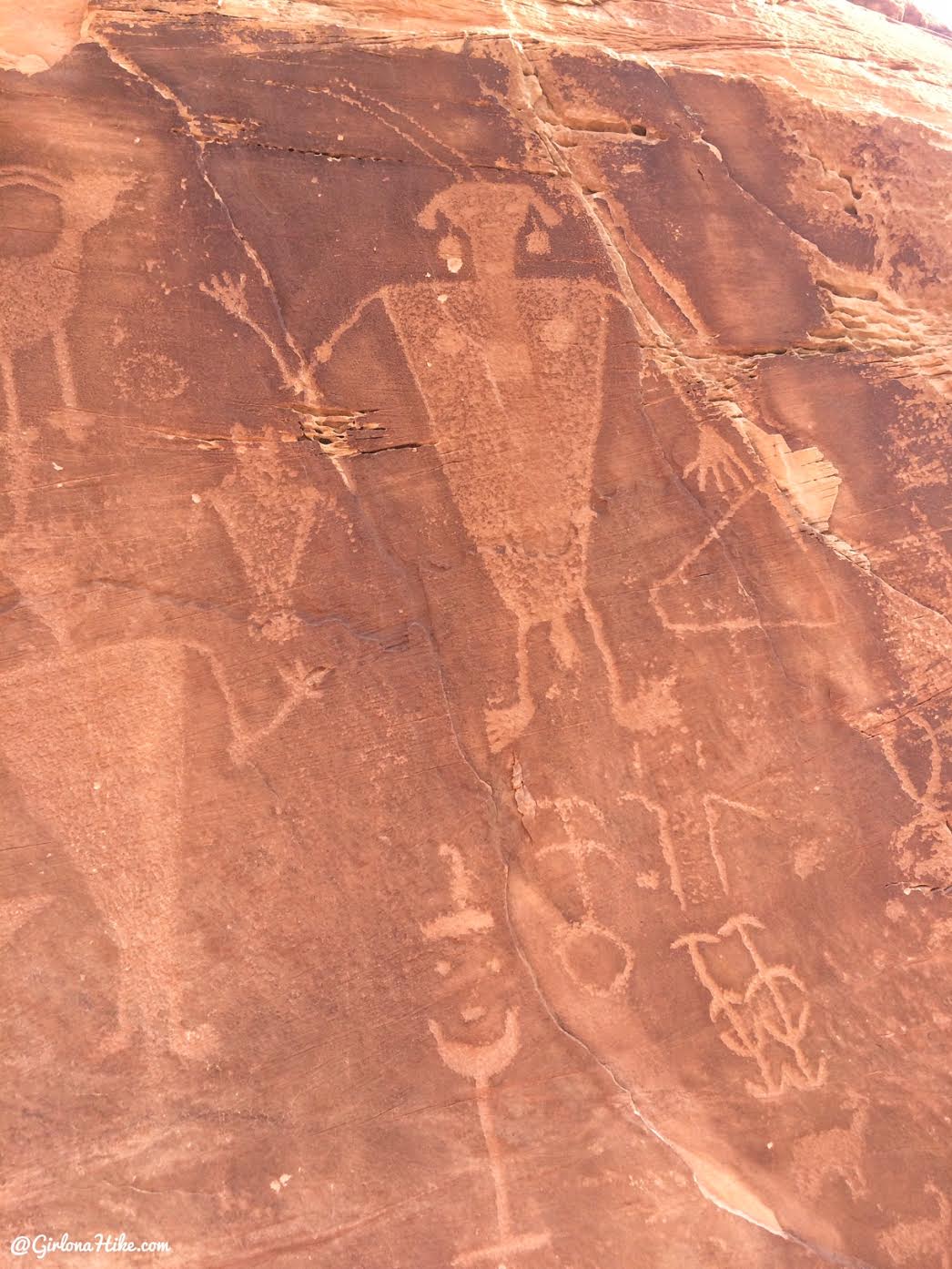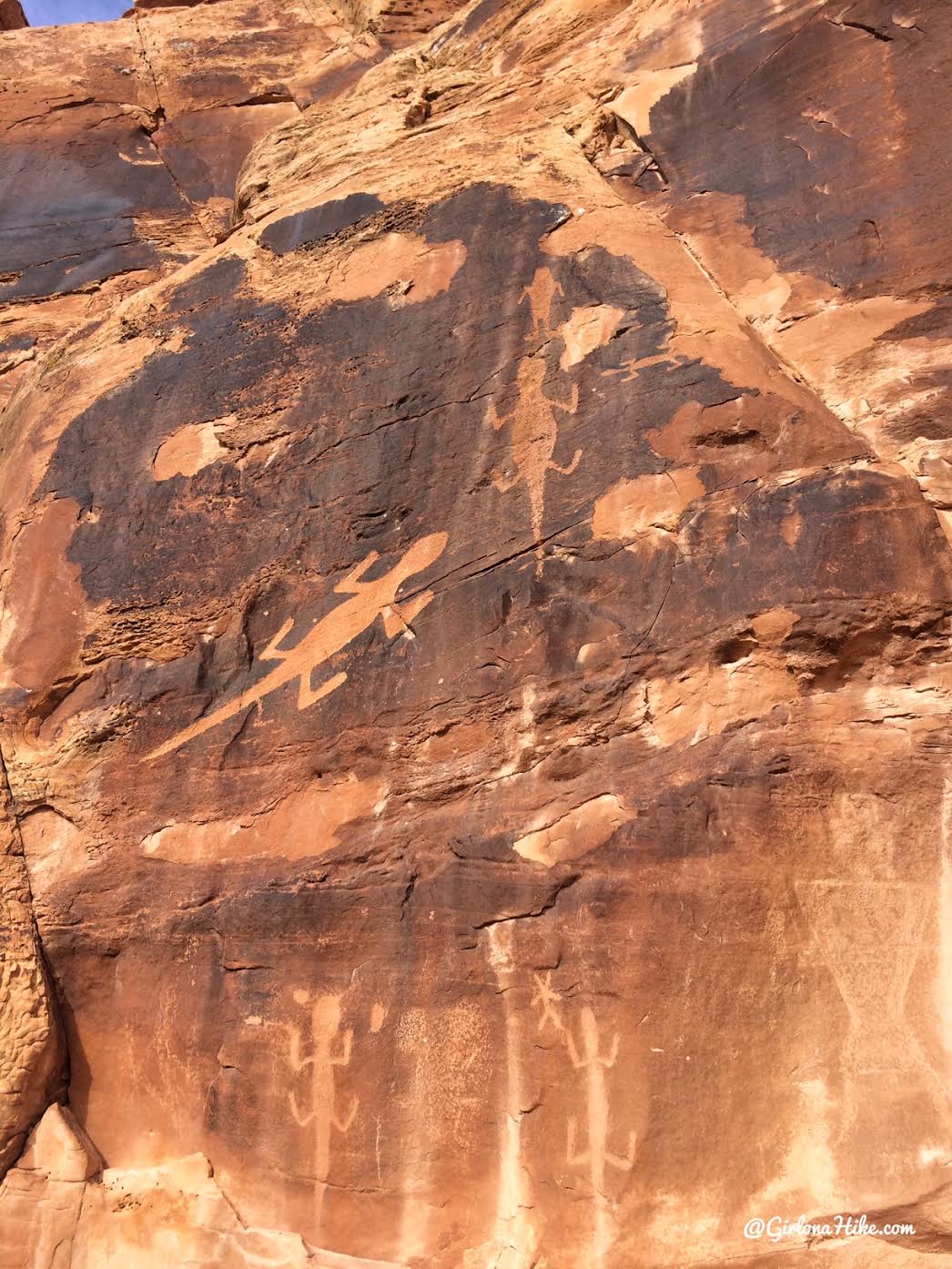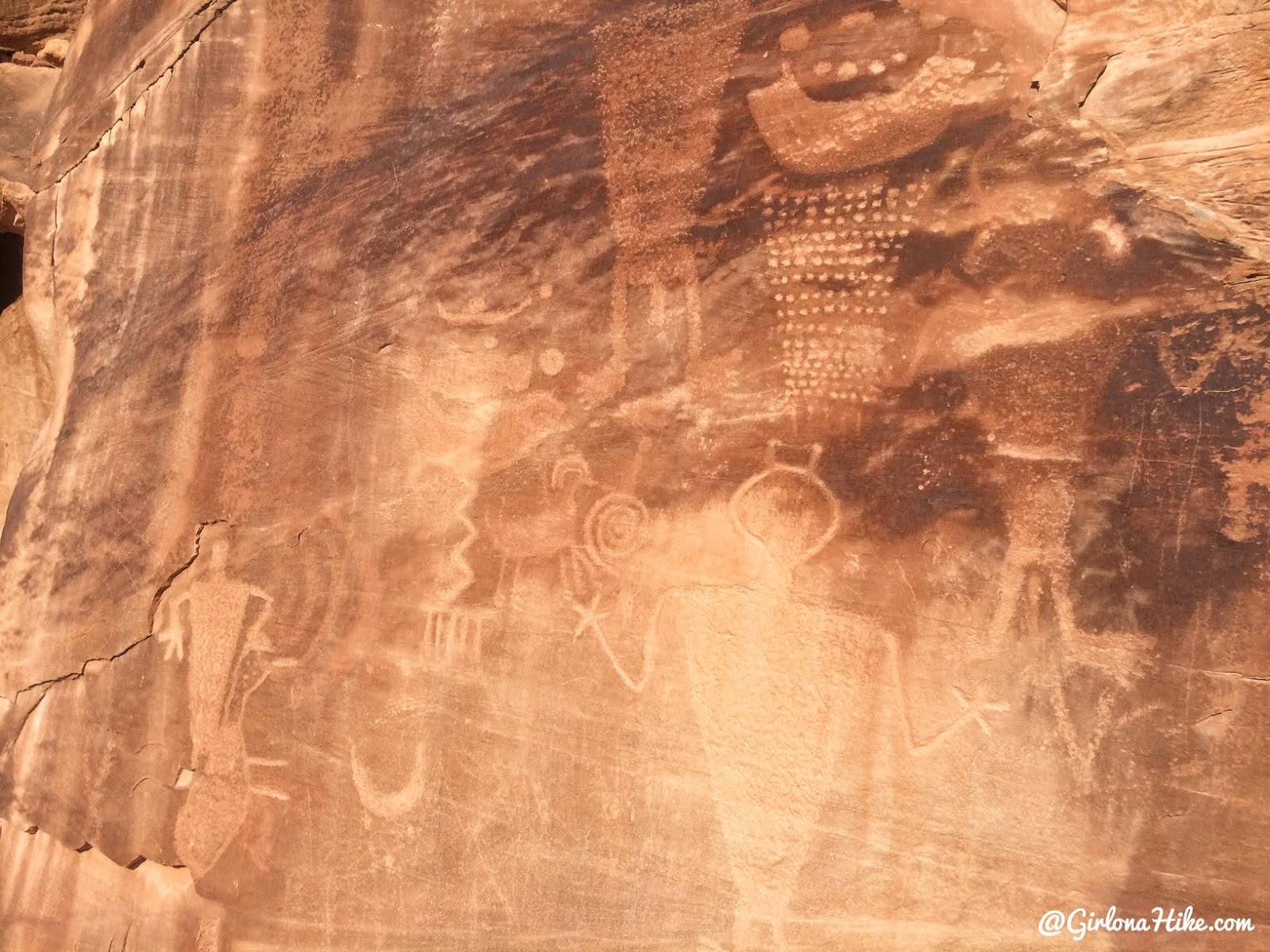 Josie Morris' Cabin
Josie Morris was one of the few homesteaders in the area, back when she had no money and decided to build her own cabin where she would live for 50 years. Her cabin consisted of 2 bedrooms, an open kitchen, living room, and dining area. Her 5th and last husband lived with Josie, as well as her son, daughter-in-law, and their child. Josie often took on the "men's work" daily, including chopping wood, cooking, milking cows, entertaining guests, and tending to the chicken coop and garden.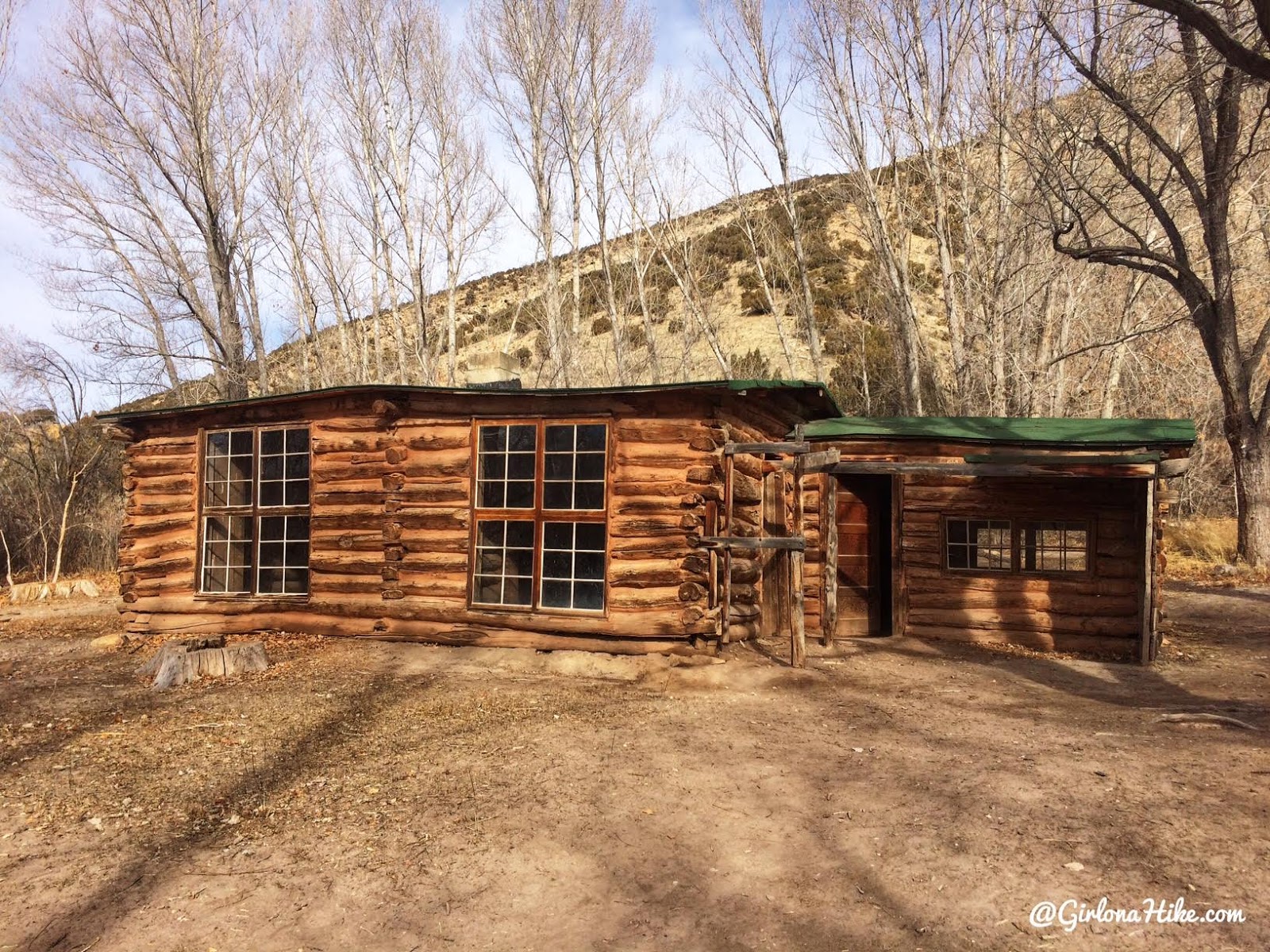 Josie Morris' Cabin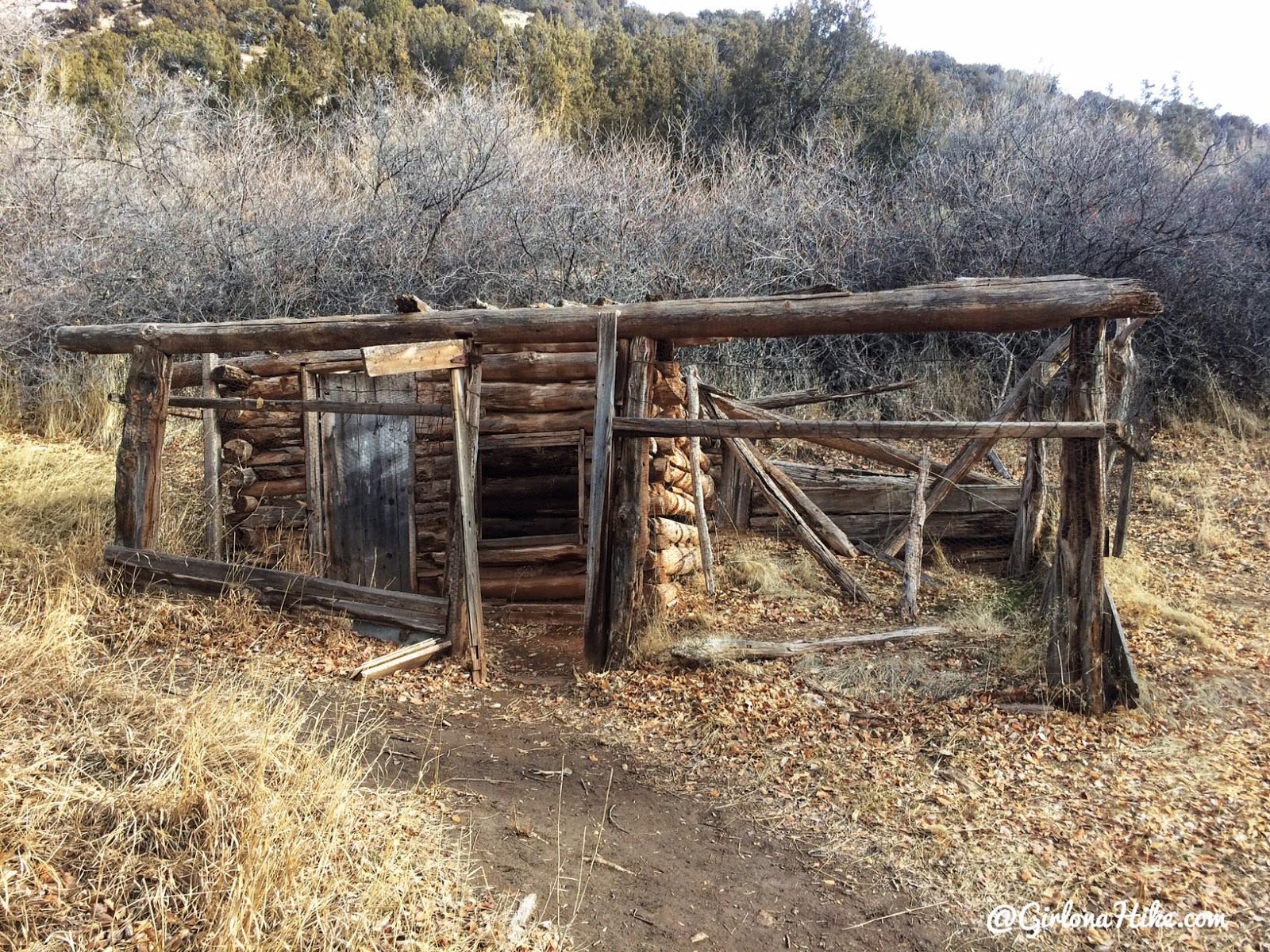 Chicken Coop
Map overview of DNM
Recommended Gear
Nearby Hike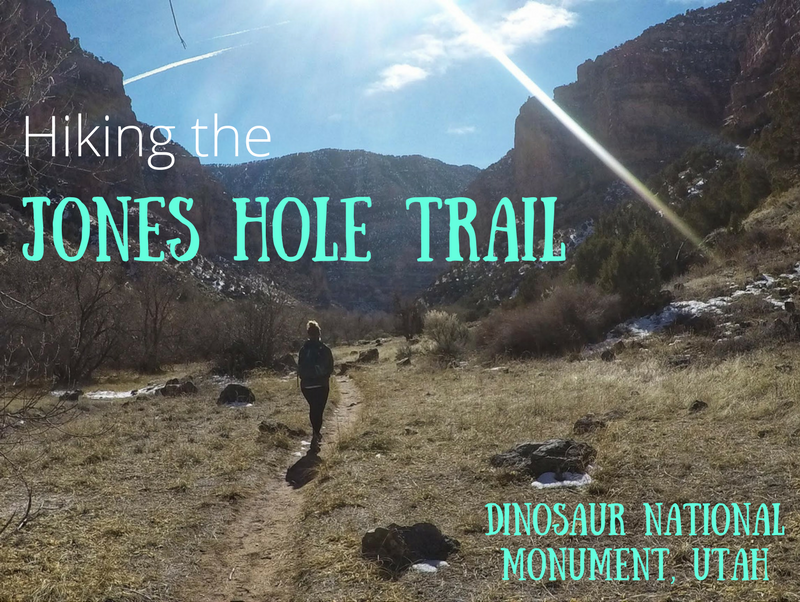 Save me on Pinterest!