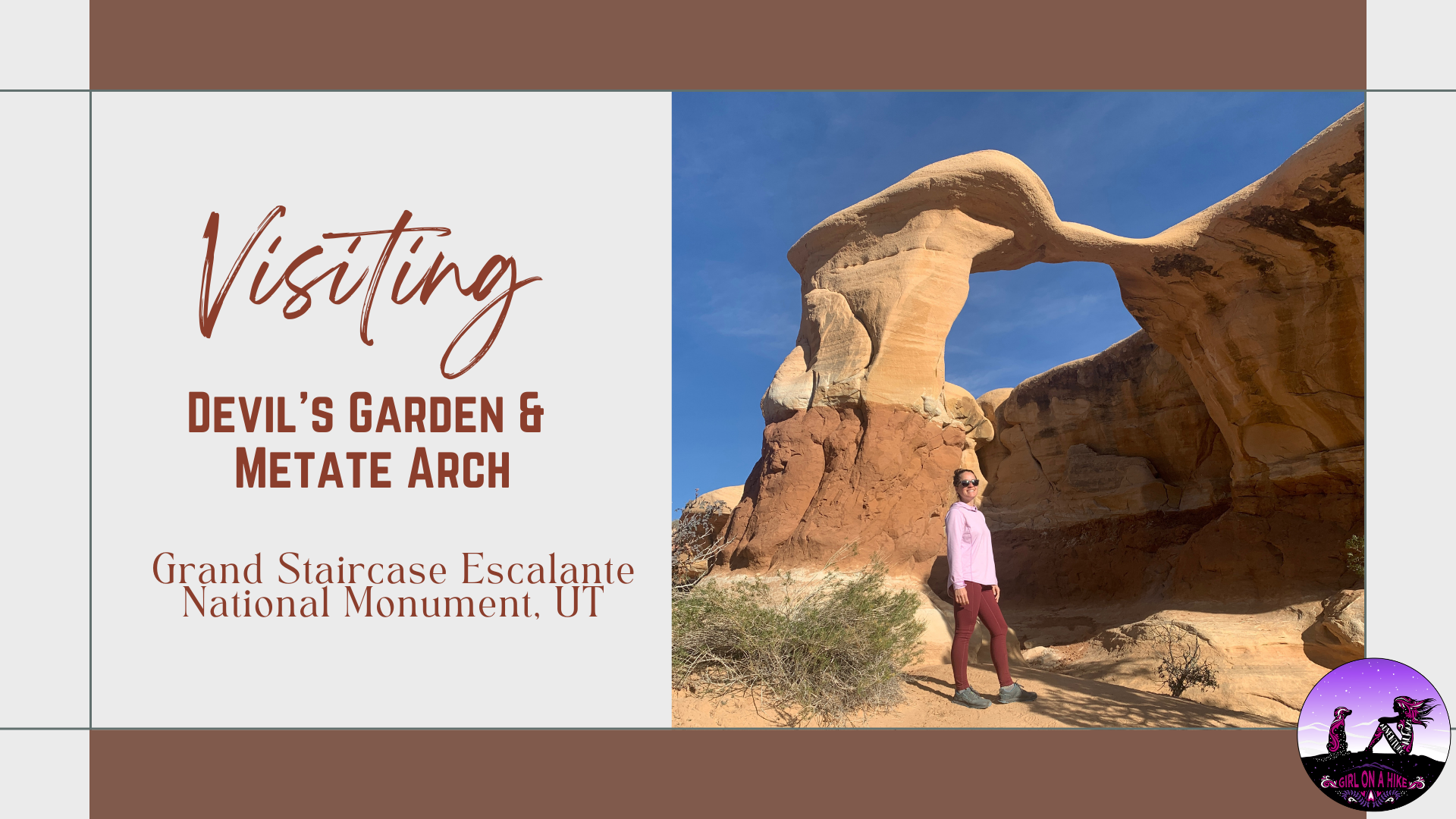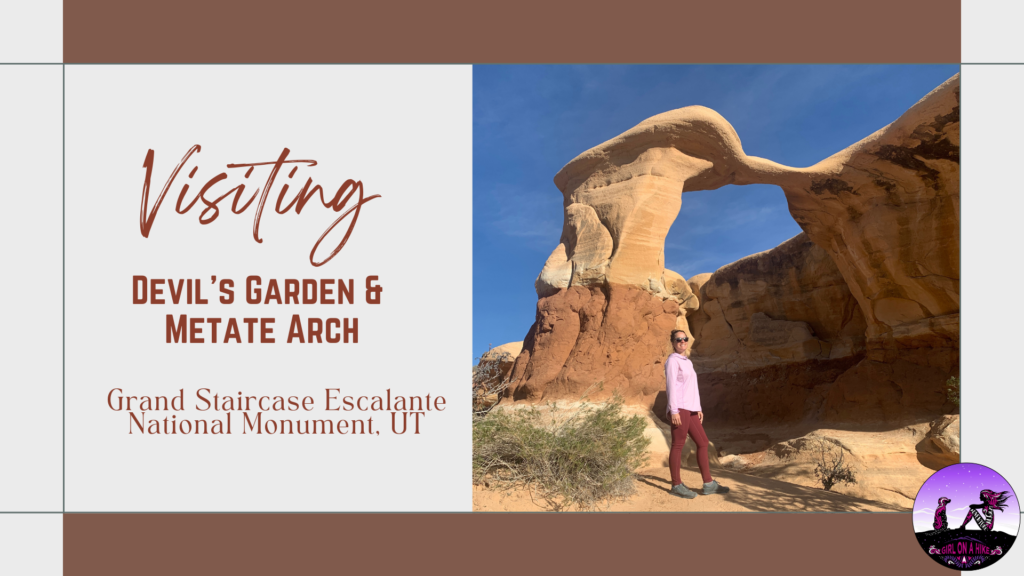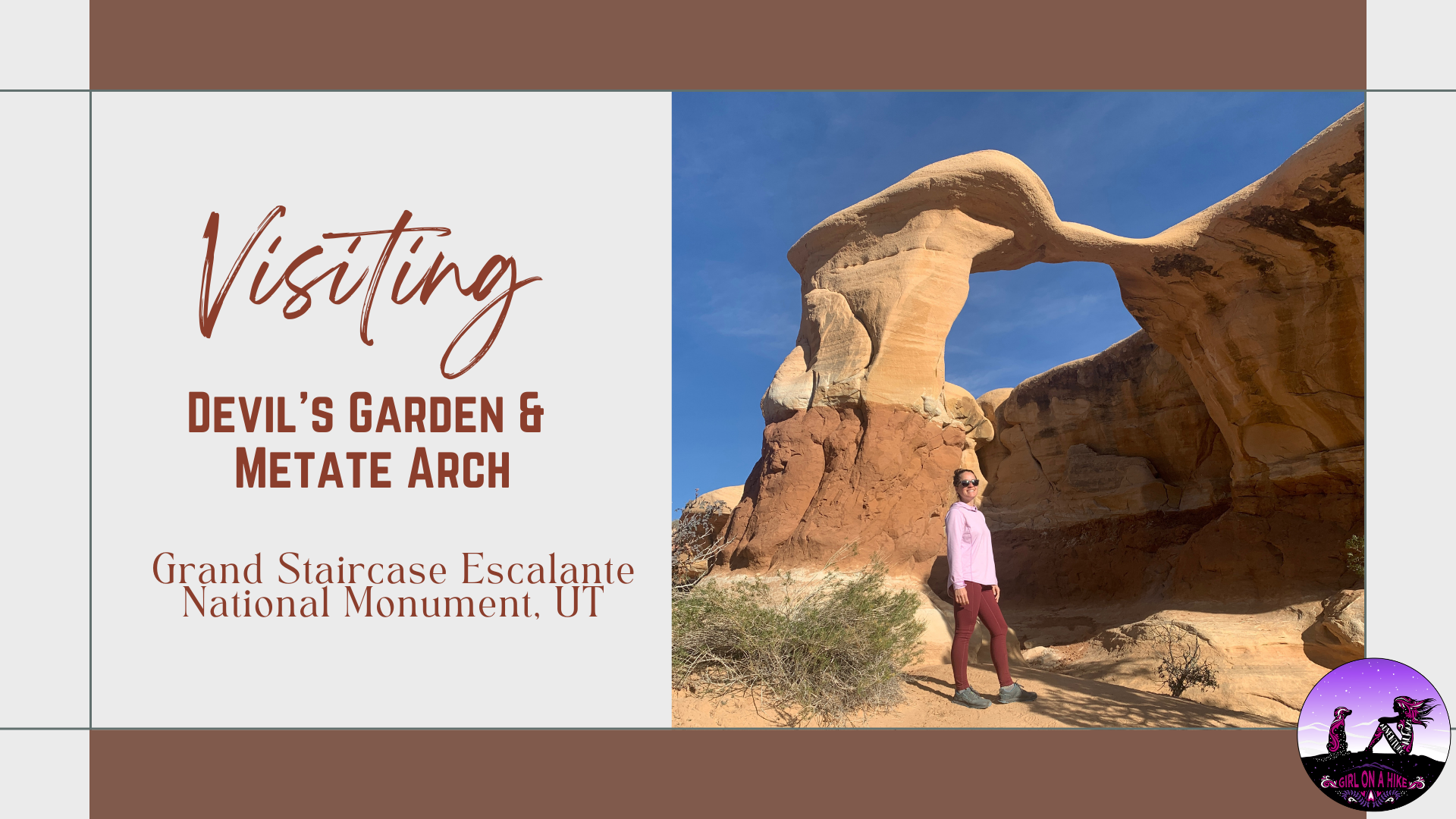 Devil's Garden is apart of Grand Staircase-Escalante National Monument, and is home to Metate Arch as well as hoodoos. Not to be confused with The Devils Garden Loop Trail in Moab, this area is only 640 acres and is part of a Wilderness Study Area, for the purpose of possible wilderness designation; however, wilderness status was not recommended by the BLM back in 1991. One of the reasons state was that the existing roads, parking lot, picnic tables, and port-a-potty are all in close proximity to a natural area. The second reason was the likelihood of several groups of people coming to this area at the same time to the same formations (all of which are within a 2 minute walk from the trailhead). Both of those reasons diminish the wilderness experience of solitude.
Devil's Garden and Metate & Mano arch, however, is still a fun little area for the whole family. We saw several toddlers exploring this area, and even older adults or non-hikers will enjoying climbing on the hoodoos. Walk time from car to Metate Arch was under 5 minutes, but you could take up to an hour or more to explore more. Picnic tables and one port-a-potty is available, and no permit or fee is required. After backpacking Coyote Gulch, we thought we would check out Devil's Garden for a quick adventure stop.
Directions
From Escalante, drive East on HWY 12 for 5 miles. Turn right onto the dirt, Hole in the Rock road. Reset your odometer to 0. Drive 12.2 miles, and turn right at the signed Devil's Garden Natural Area. Drive another 0.75 miles to the large parking lot. The trail starts in the SE corner of the lot. Here is a driving map from Escalante, UT.
Trail Info
Distance: 0.1 miles to Metate Arch
Elevation gain: flat
Time: 5 minutes – 1 hour
Dog friendly? Yes, off leash!
Kid friendly? Yes!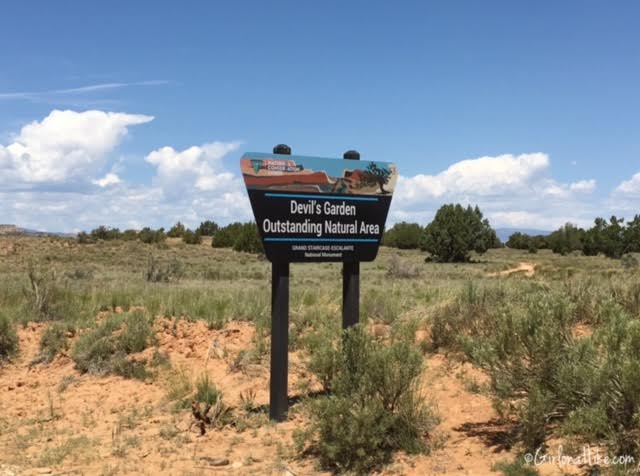 Once you turn off Hole in the Rock road, you will see the official Devil's Garden Natural Area sign.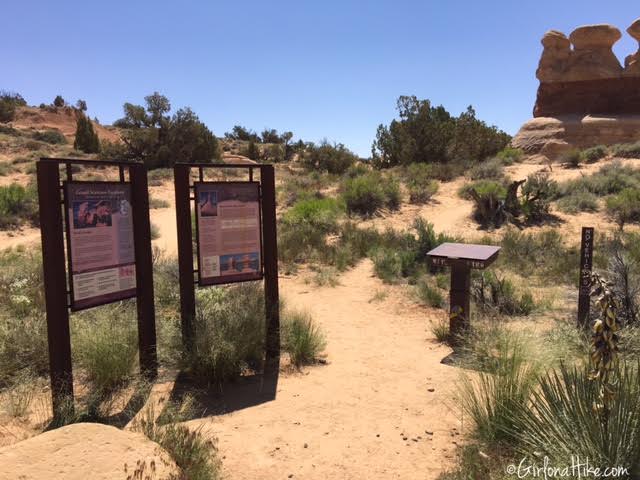 The trailhead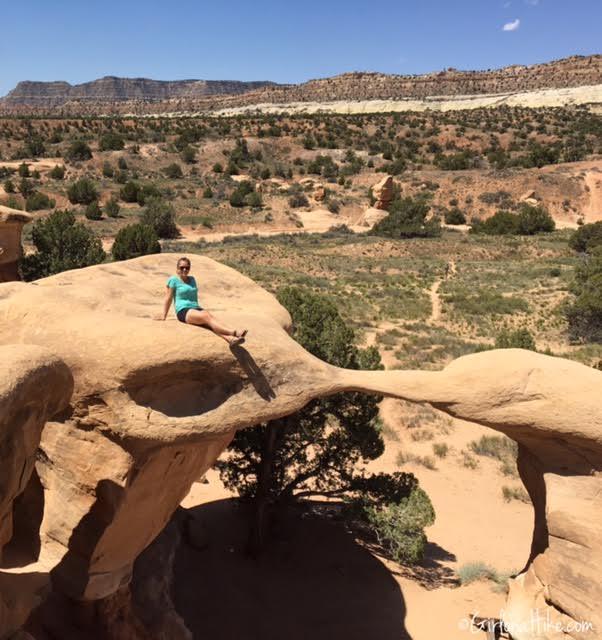 In under 5 minutes we reached Metate Arch. DO NOT step or sit on the actual arch – the rock is very fragile and prone to breakage.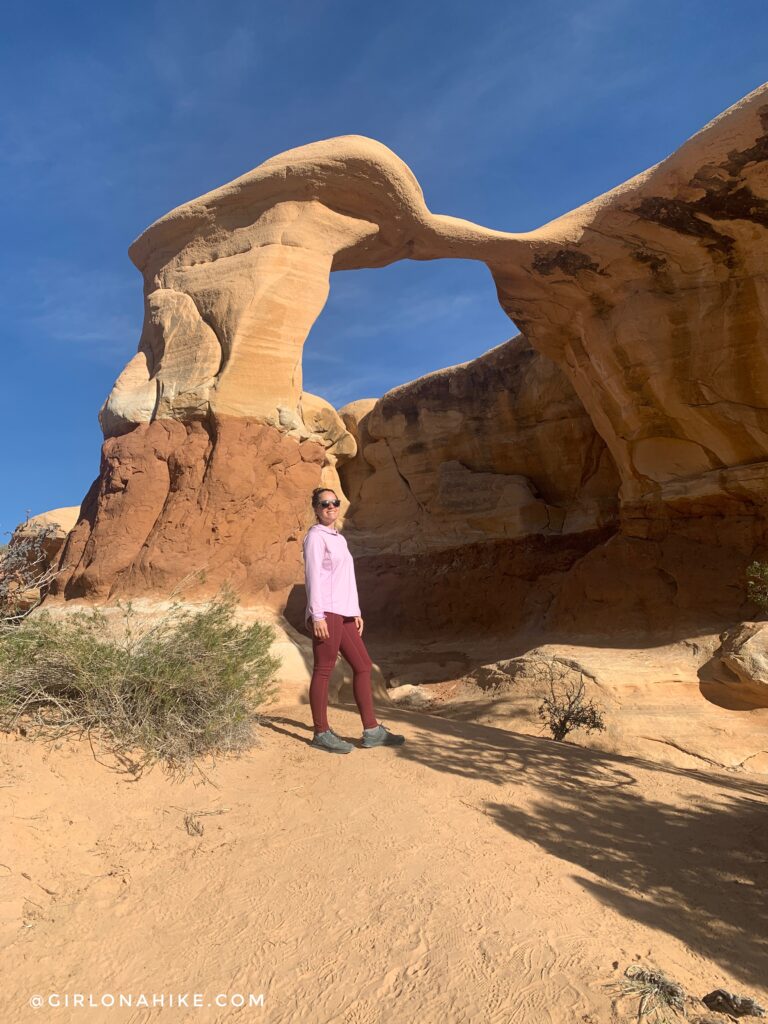 Metate Arch in November, 2021!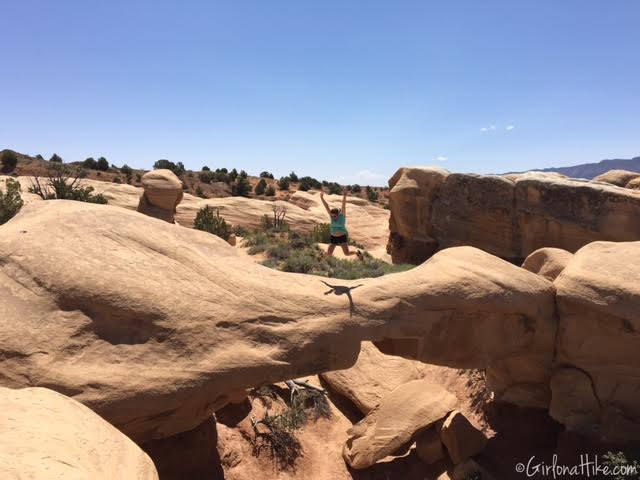 Just to the left of Metate Arch (to the south), is Mano Arch. This arch is ok to walk or sit on, as the arch itself is much thicker than Metate Arch.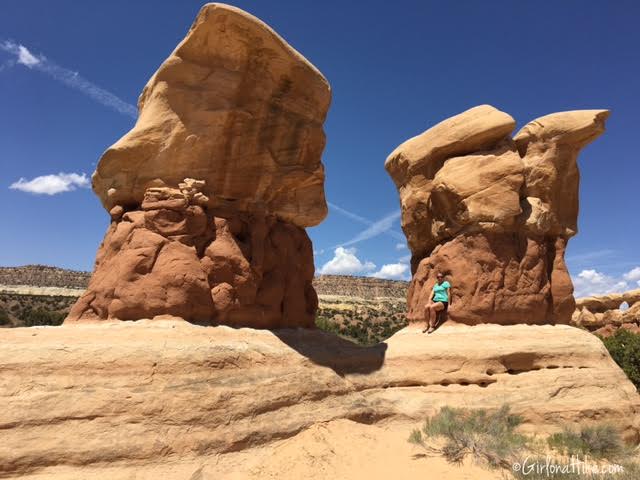 Exploring the large hoodoos.
Trail Map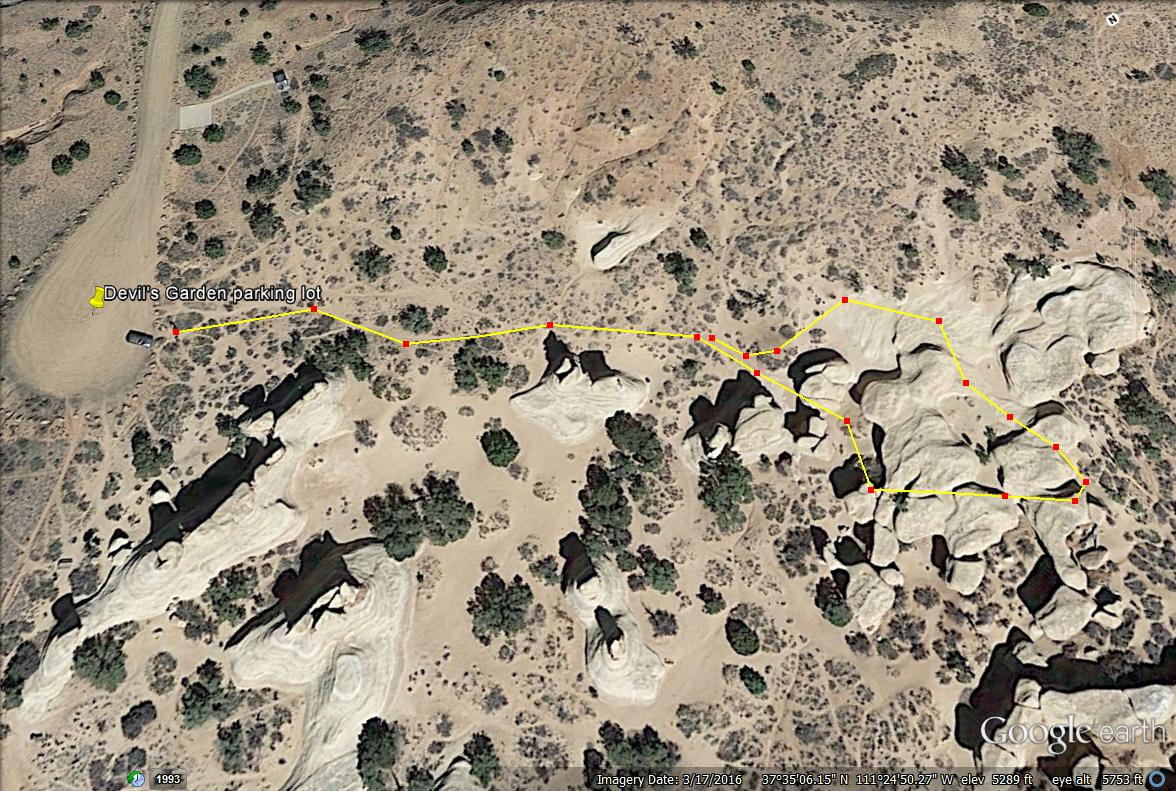 Save me on Pinterest!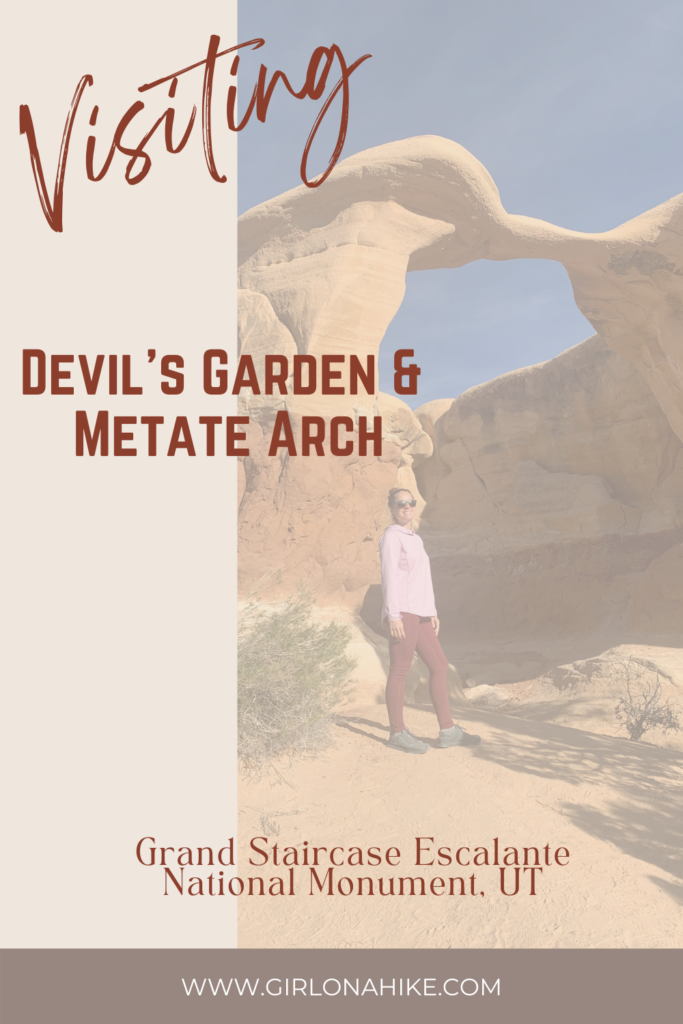 \