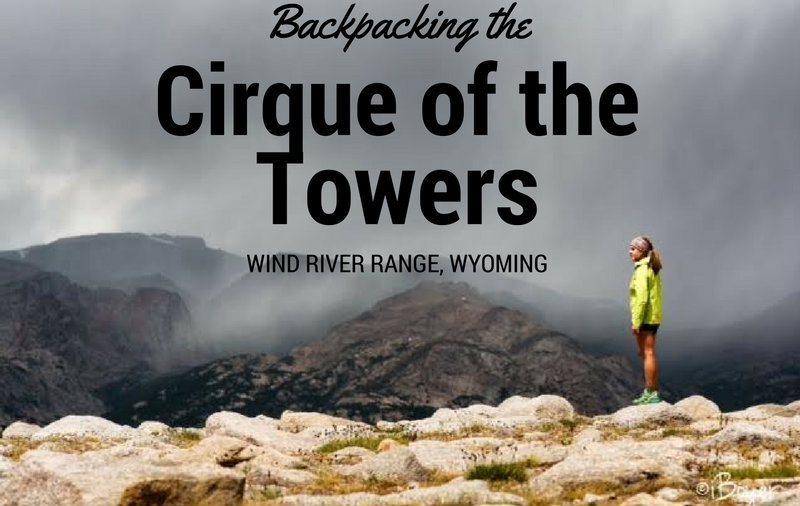 Backpacking the Cirque of the Towers, Wind River Range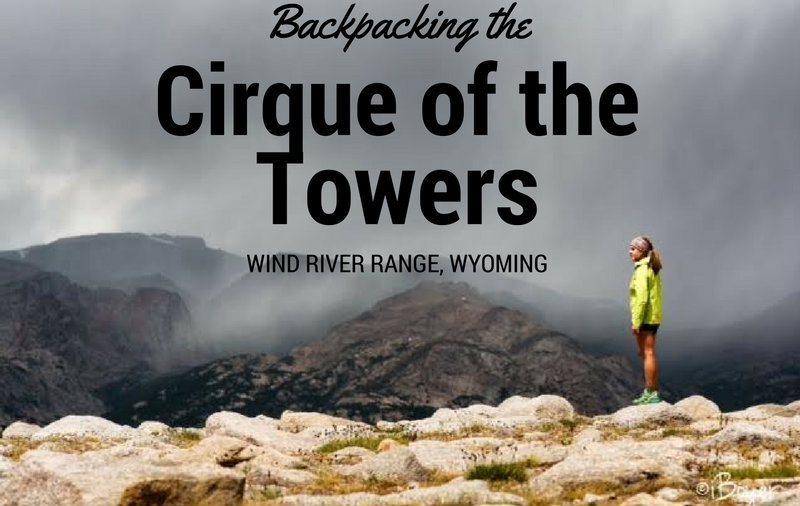 Backpacking the Cirque of the Towers in the Wind River Range of Wyoming should be on every backpackers "to do" list. The rugged terrain offers massive mountains with spire towers, clear glacial lakes, high alpine grassland & wildflowers, and world class hiking, backpacking, and climbing. The Cirque of the Towers is truly a pristine and special place.
About
The Wind River Range has two main areas popular with backpackers – the Northern & Southern range. The Northern range is home to Titcomb Basin and the Southern range is home to Cirque of the Towers. Both are fantastic areas, and deciding on an area really depends on what you want to see first. Visiting each area would require separate trips (unless you have an unlimited amount of time off from work). We decided to visit the Cirque of the Towers as our first trip to the Winds, and turned it into a 5 day backpacking adventure. We had plans to hike roughly 50-60 miles total (as a loop), but we definitely over estimated how much we could do each day with a 40 lb pack and under estimated the terrain.
The Wind Rivers can be challenging – there are several passes to cross, the weather can change at any time, and hiking at a high elevation with a big pack on can also slow people down. We didn't do the entire route we had envisioned, but our trip still turned out to be quite the adventure and we saw and camped in some amazing spots. The Wind Rivers have two large National Forests including three wilderness areas. The Shoshone NF is on the eastern side of the Continental Divide and the Bridger-Teton NF is on the West. Both the NFS and entire mountain range are part of the Greater Yellowstone Ecosystem – portions of the range also include the Wind River Indian Reservation.
You won't regret visiting the Wind Rivers – it's definitely a special place that I hope to return to again.
Directions
Driving from SLC to the Big Sandy Trailhead is about 5 hours. Head east on I-80 all the way to Rock Springs, WY, then head north on HWY 191. Once you reach the small town of Farson, WY, turn right onto HWY 28. Drive 4.6 miles, then turn left onto the dirt road called Farson 4th East Rd. Drive another 33 miles until you reach the Lander Cutoff Road, and a sign pointing right for the Big Sandy TH and Campground and drive for 7 miles. Turn left at the next sign for the Big Sandy TH and drive 10 miles to the end of the road where the TH and campground is. Drive time from Farson, WY to the TH is about 1.5 hours in a truck, slower time for a small car. Expect to see 100 cars or more at the TH during summer months. There is one restroom at the TH.
Trail Info
Distance and elevation gain will vary depending on your route and how many days you spend there. Expect to hike over high elevation passes, rocky terrain, forested sections, and exposed areas. Be prepared for all kinds of trail and unexpected weather. A minimum of 2 nights is recommended to backpack here. We backpacked 36 miles over a 5 day period, taking it easy for the entire trip.
FAQs
When is the best time to visit?
Typically the best months to visit are July, August, and early September, but it all depends on snowpack. Some years when snowpack is high, you may not be able to access the trails until August. In low snow seasons, you can access the trails as early as June. Call the Bridger-Teton Forest Service to check on snowpack levels when planning your trip. Thunderstorms and afternoon showers are common during summer months in the Wind Rivers. There is also a year round possibility of snow at this elevation, so pay close attention to weather and be prepared for any change in conditions.
How difficult is it to backpack in the Wind Rivers?
This depends on your experience, fitness level, pack weight and weather. There are no technical areas of the Wind Rivers, but climbing over passes are required, depending on your route. You should have a few backpacking trips under your belt, and be comfortable carrying up to 30-40 lbs for hours on end. As always, the lighter your pack, the easier your hike will be.  More weight = harder hike.
Can I bring my dog?
Yes, dogs are allowed off leash. It is a good idea to always have a leash handy, in case you come near wildlife. Dogs should be able to hike for long distances and over rocky terrain. Dog poop is not required to be packed out. Note that this is designated grizzly bear habitat and food storage regulations apply for backcountry users, including dog food.
What's the elevation gain like?
It depends on your route and how many miles per day you backpack. The low point is at the Big Sandy TH, which is at 9,100 ft, and our high point was roughly at 11,500 ft. Elevation sickness is a real possibility, so know and understand the symptoms.
Are there requirements for food storage?
Yes, the Bridger-Teton National Forest has a Bear Safety and Food Storage Order in place. You must either hang your food properly or use a bear canister. It is also wise to carry Bear Spray with you at all times.
What about water?
There is plenty of water along the trail, from lakes and streams. You will need to carry a water filter such as the Sawyer Mini or Platypus Gravity Filter.
How bad are the mosquitoes?
Mosquitoes will be the worst until Mid-August; after that, they tend to die out, but it all depends on water level each year. Be prepared to carry 100% deet. I also recommend using Permethrin by Sawyer on your clothing as an extra precaution from getting bites. Permethrin should not be applied while wearing the clothing – apply outside, while clothes are hanging. I applied two coats – let each coat dry before the next application.
What guidebook or map do you recommend?
We used the Beartooth Publishing map called the "Wind Rivers Topographic Map – Southern Half", which costs about $15 on Amazon with shipping. If you are backpacking into the Titcomb Basin area, you'll need the Northern Half map.
Here are some of the highlights from our trip.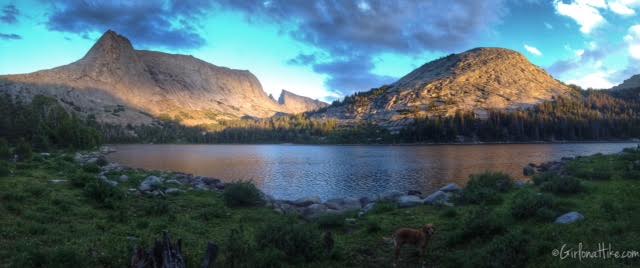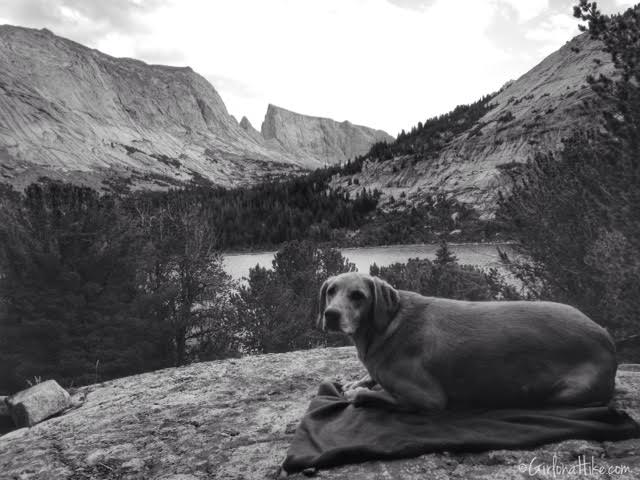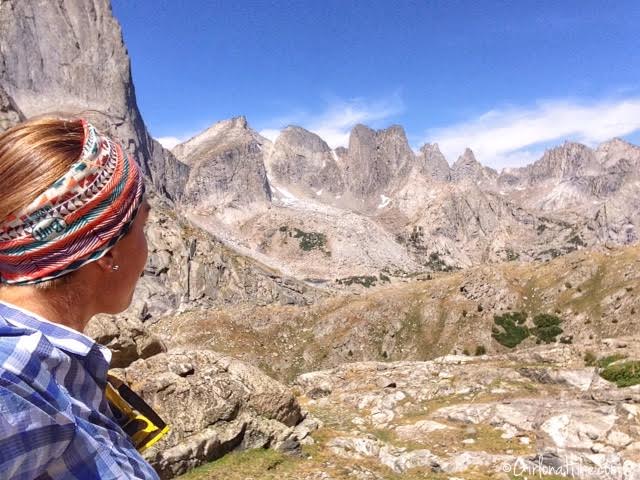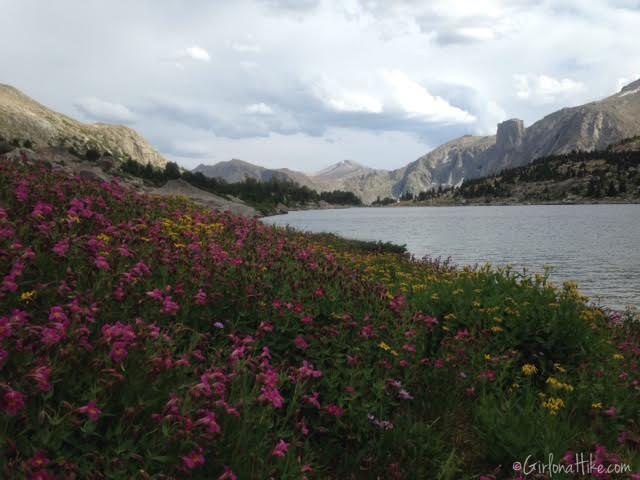 One of my favorite spots at the Cirque of the Towers!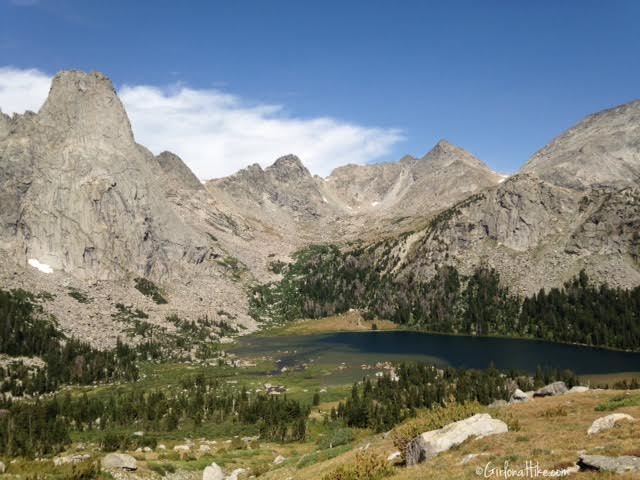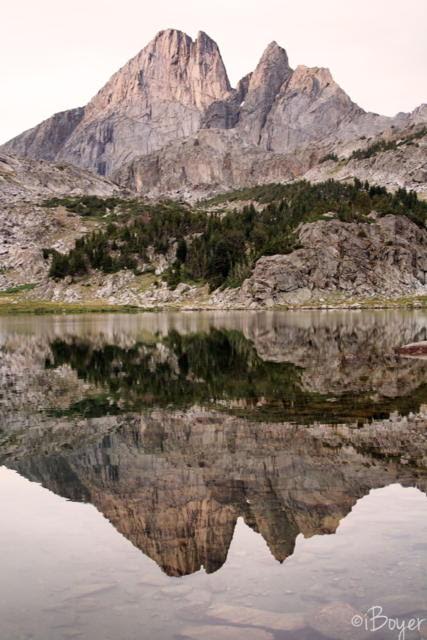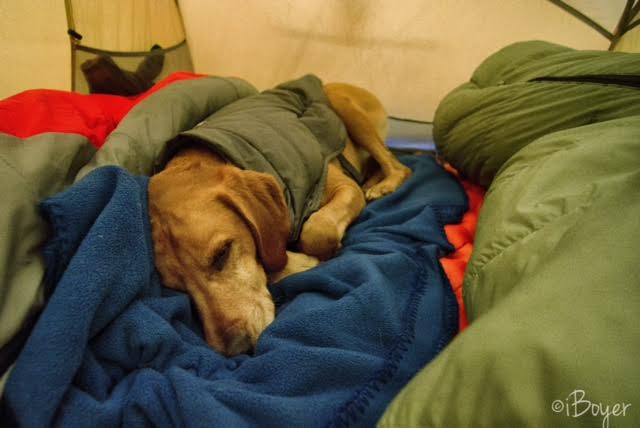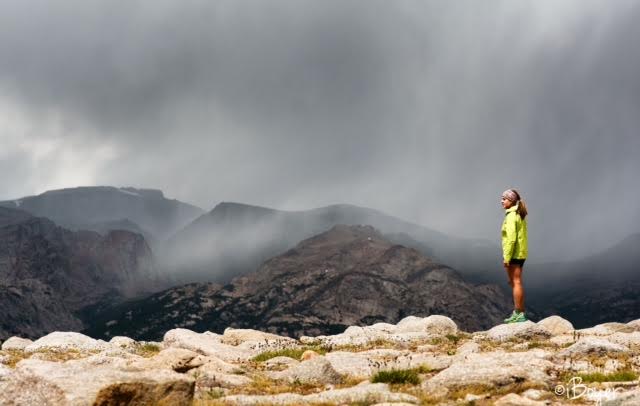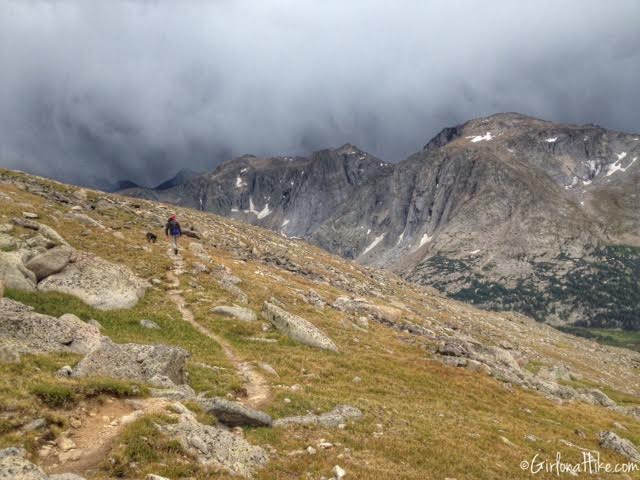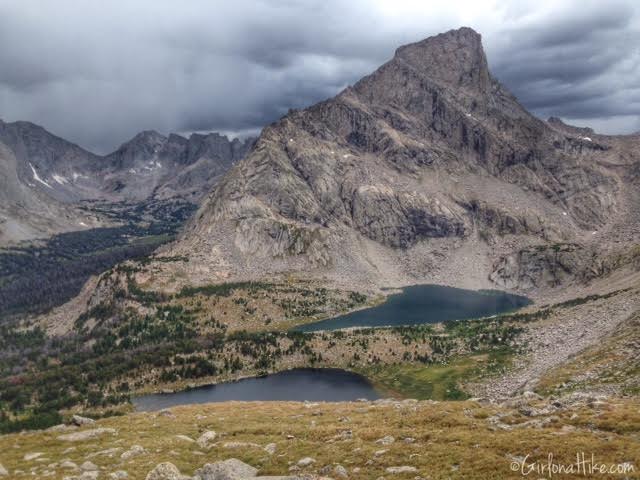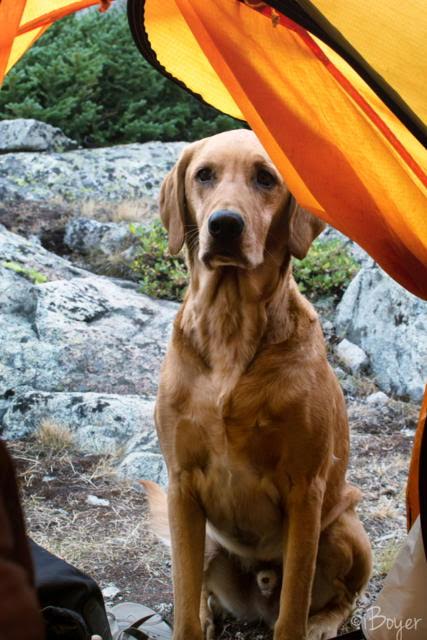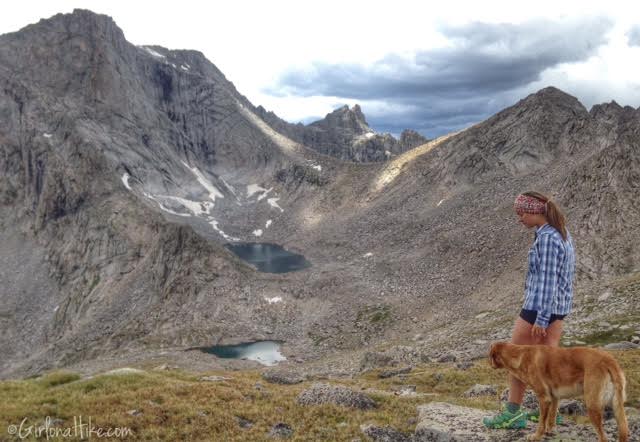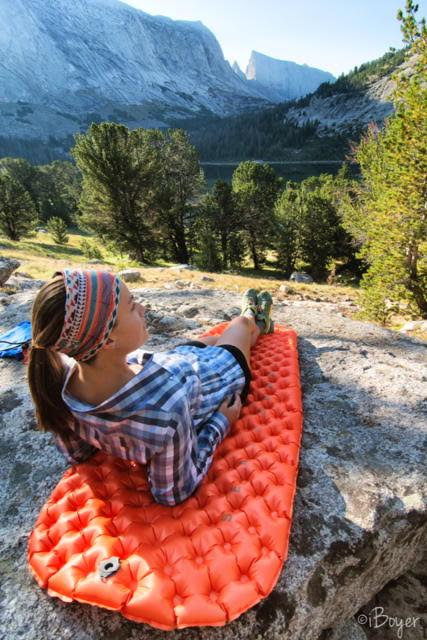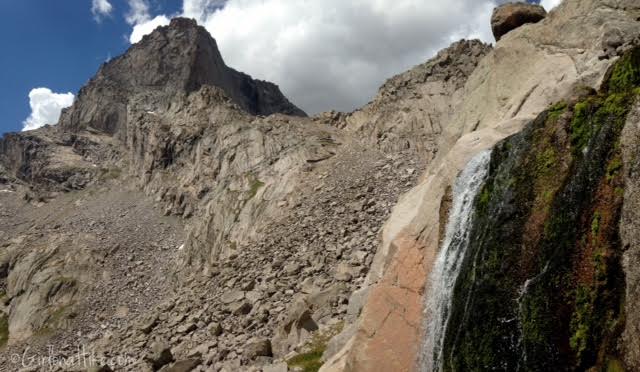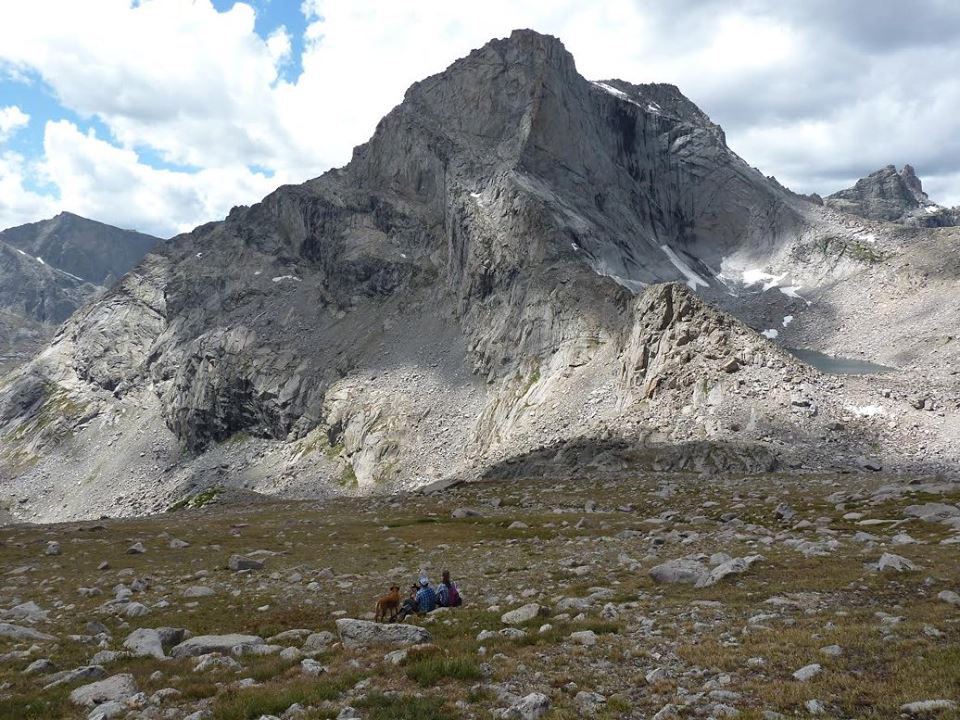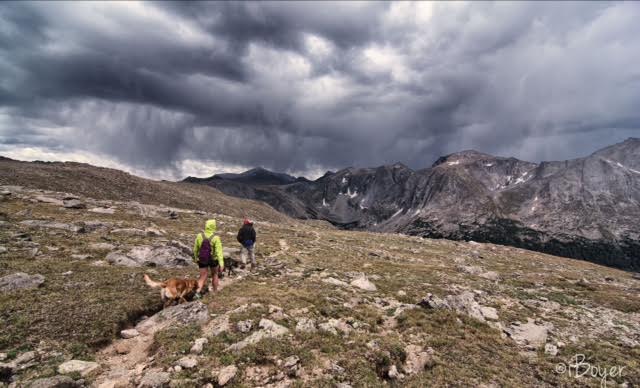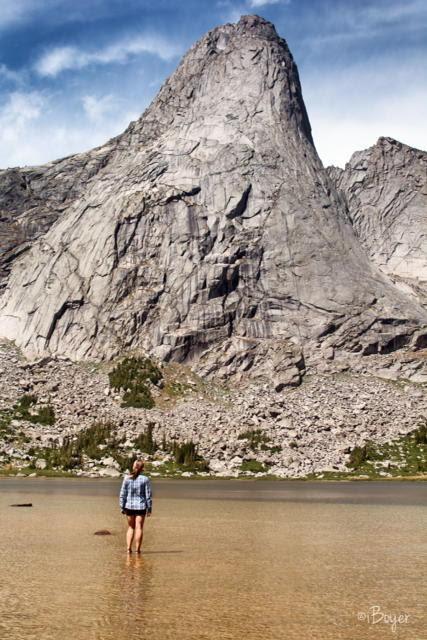 Mt. Pingora – my favorite spot in the Wind Rivers, and also one of the

50 Classic Climbs

in North America.
Nearby Hike
Backpacking to Mt.Hooker, Wind River Range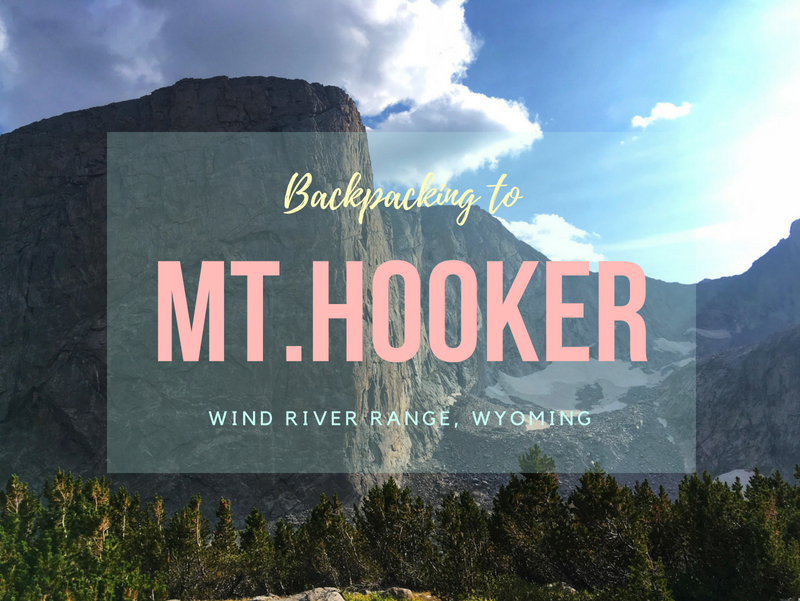 Backpacking to Titomb Basin, Wind River Range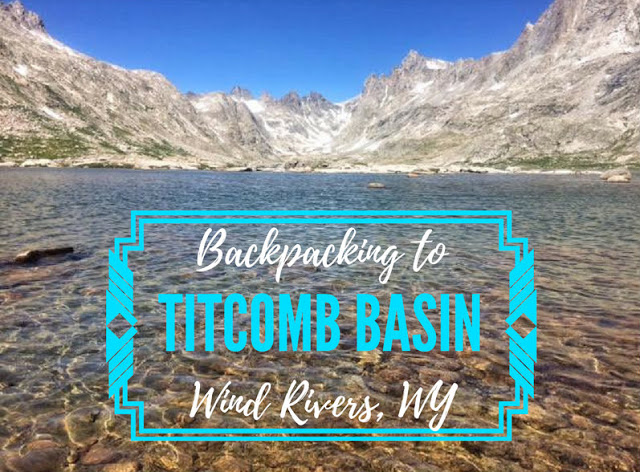 Save me on Pinterest!