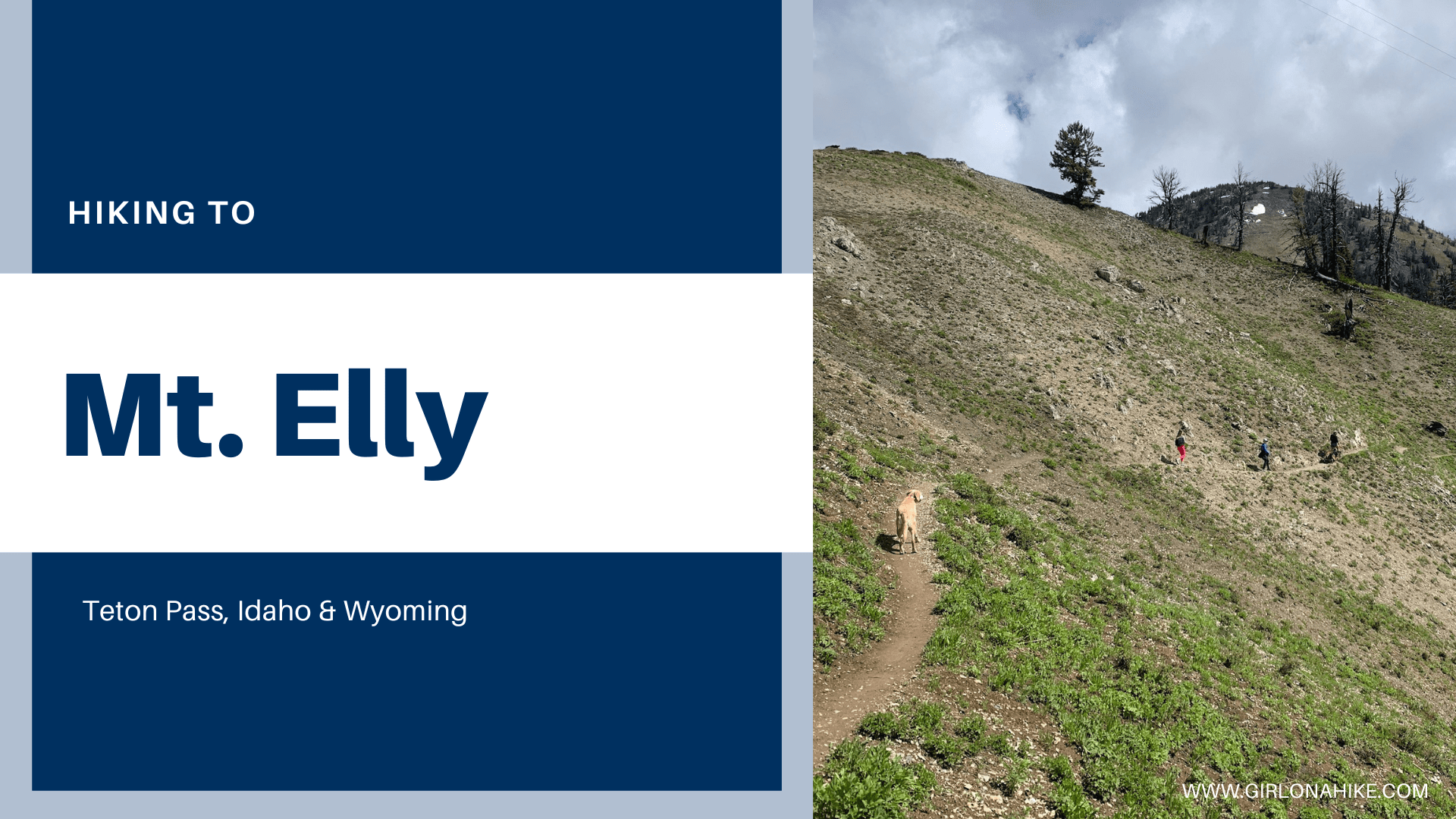 Hiking to Mt.Elly, Teton Pass

Mt. Elly is a peak to the South of Teton Pass – a popular area for backcountry skiing in winter, and hiking in Summer.
About
Mt.Elly is an easily accessible peak in the Snake River Mountains at an elevation of 9,262 ft. Staring at Teton Pass, it gains a mere 765 ft over 2 miles, making this great for all ages and a quick hike. You get panoramic views of Jackson, WY to the East, and Victor, ID to the West. Plus, it's dog friendly! This hike is the best in Summer and Fall when the snow is gone, flowers are popping, and the trail is visible. In winter, you will have to strap on the skis or snowshoes with proper backcountry gear.
For an amazing nearby luxury Airbnb, I recommend staying at the Ski & Summer Targhee Home!
Directions
From Driggs, ID area, use this map.
From Jackson Hole, WY area use this map.
Trail Info
Distance: 4 miles RT
Elevation gain: 765 ft
Time: 2-3 hours
Dog friendly? Yes, off leash
Kid friendly? Yes, all ages
Fees/Permits? None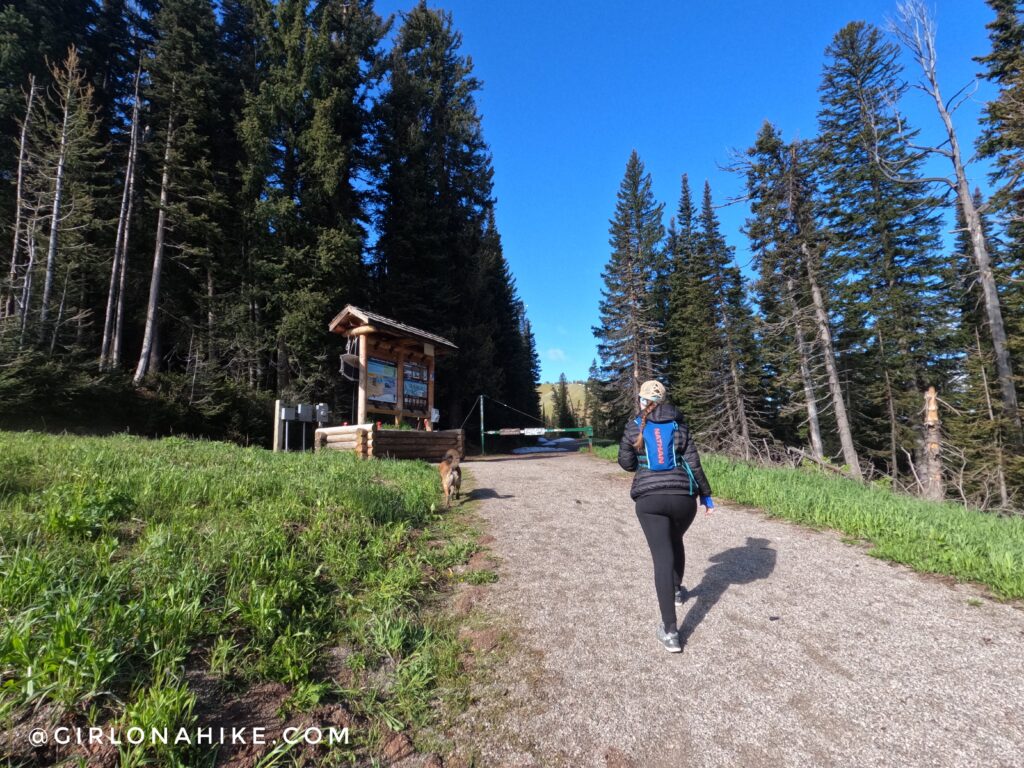 We started by following the service road behind this sign, more on the north side of the hill. The official trail is actually to the south or left of the parking area. It doesn't really matter which one you follow.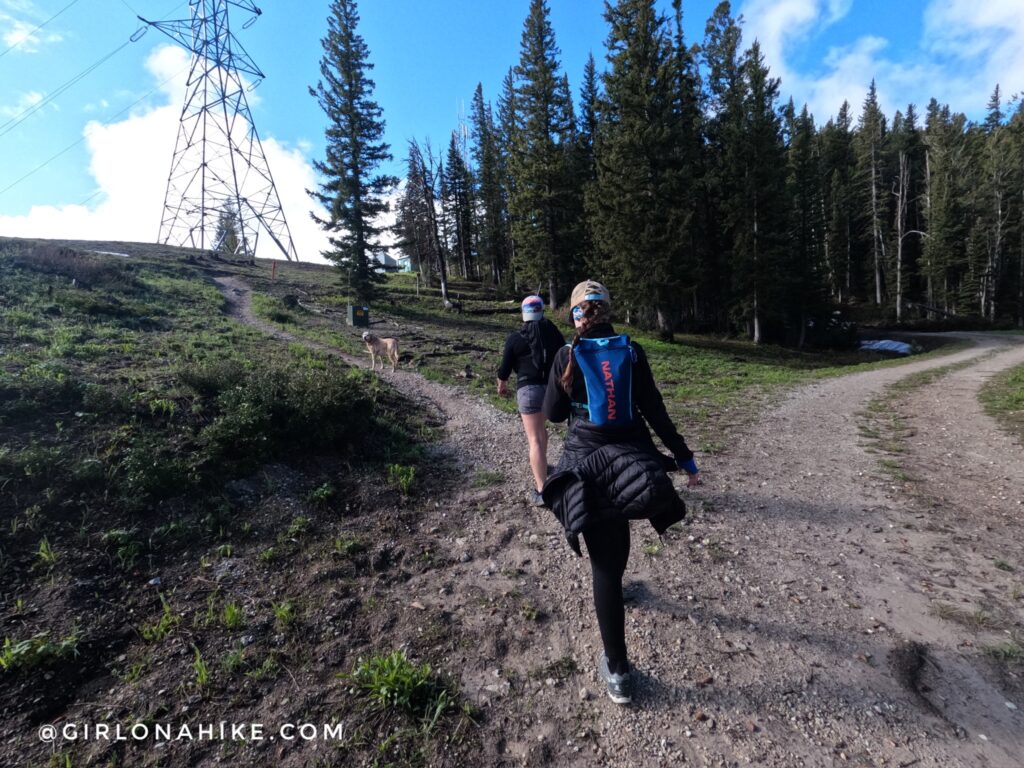 We hiked until we saw the shortcut to reach the small saddle with all of the towers.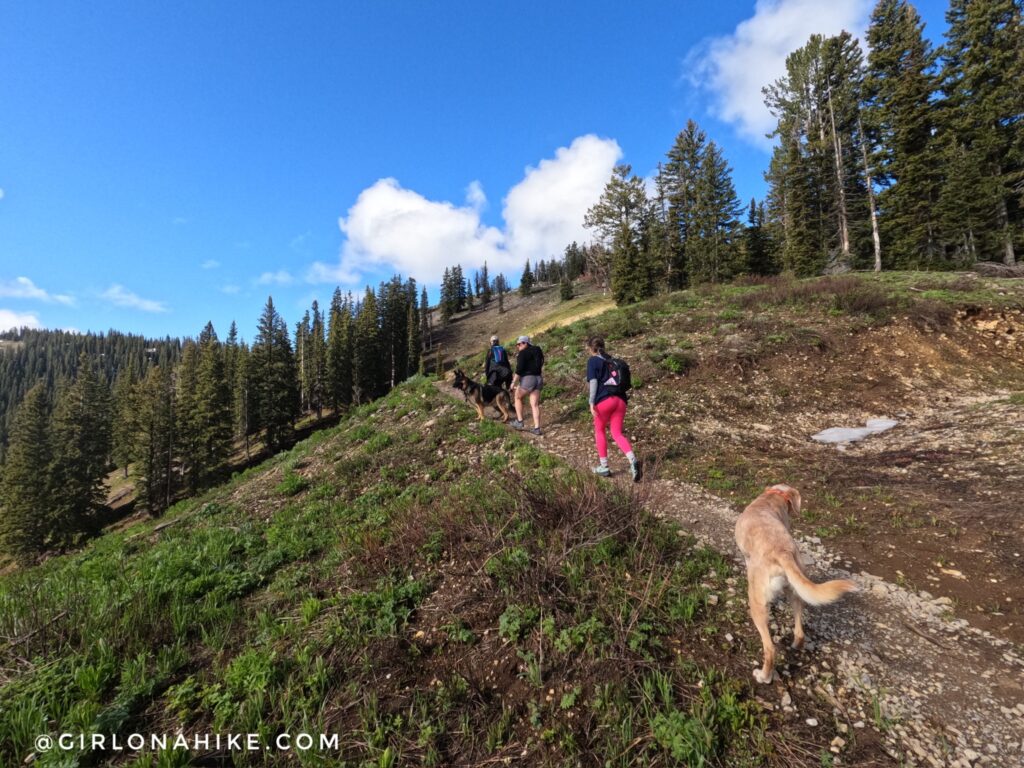 From the saddle, we got on the trail heading South.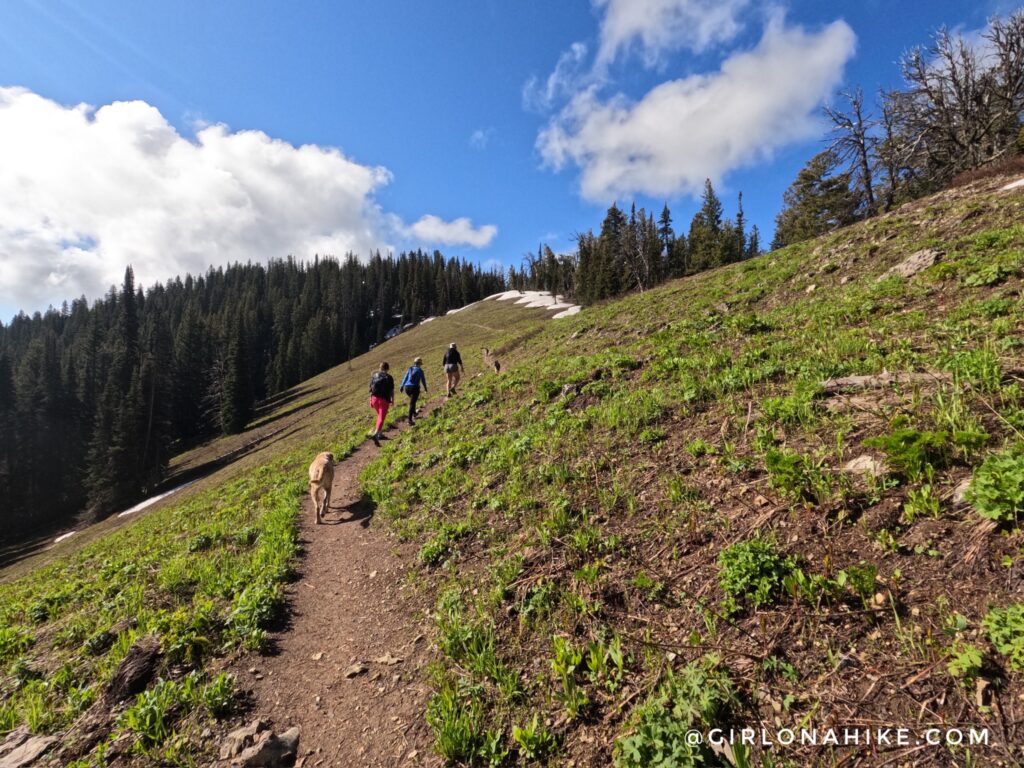 It was such a pretty, cool morning. We started hiking by 8:30am. I'm glad we started early because by the time we started to hike back down, there were a LOT of people and dogs coming up.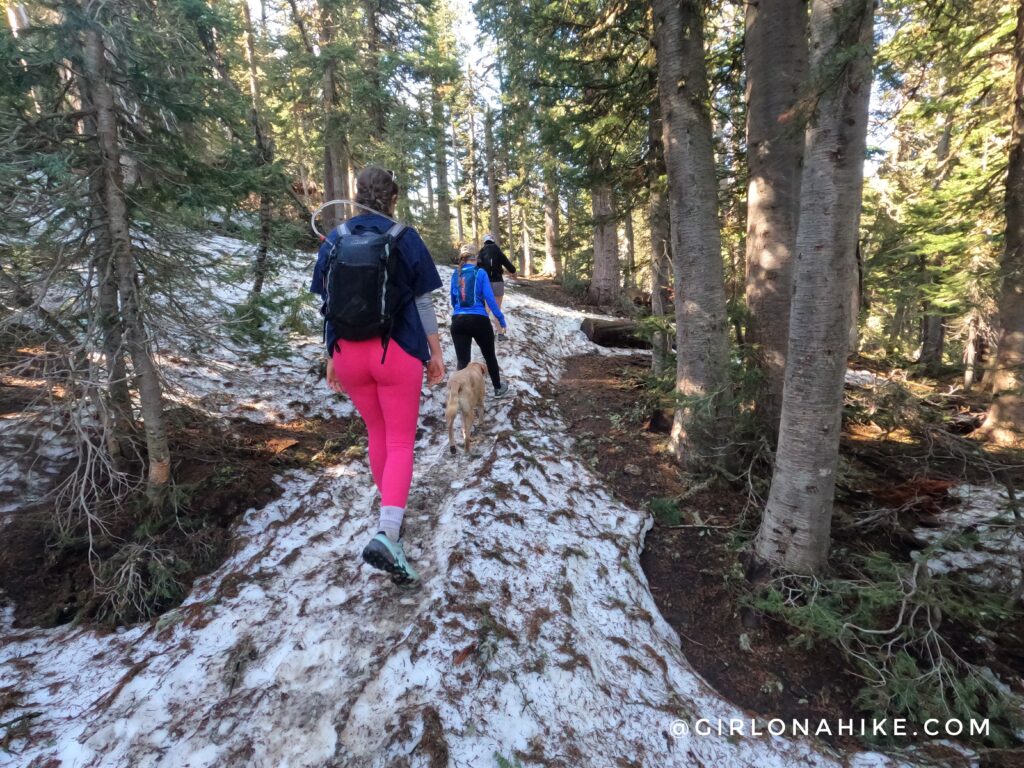 We found ourselves in the first snow patch, but it was easy to find the trail from recent footprints and just by looking ahead.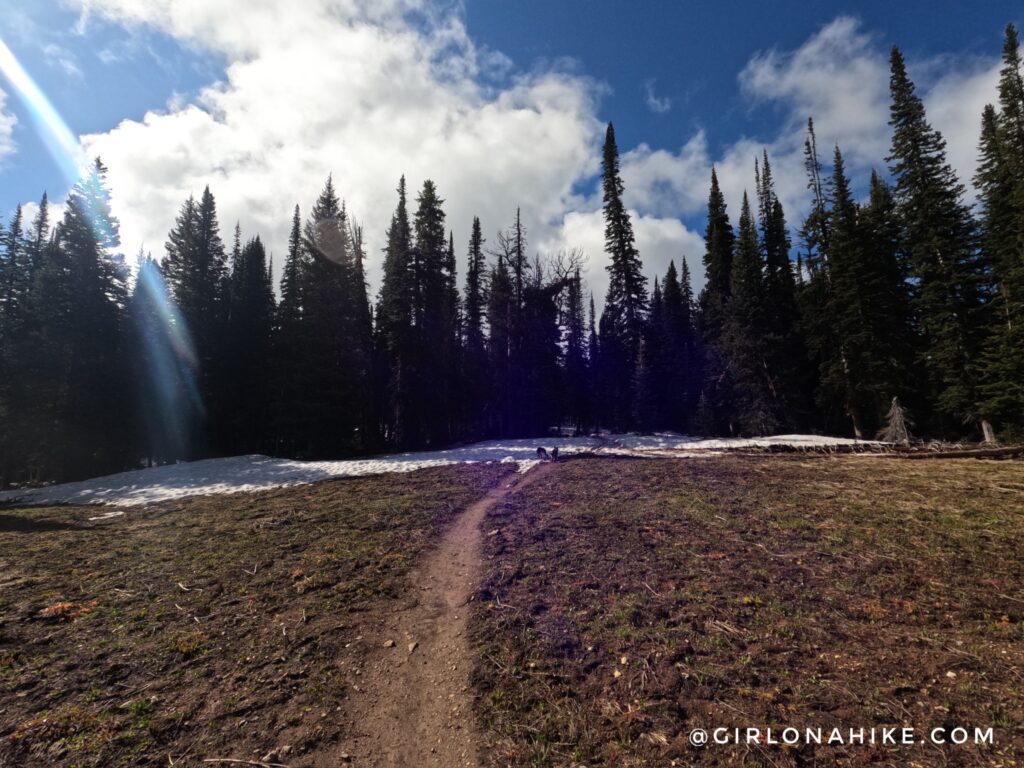 Into the trees, we go! There is one small switchback before this meadow. I bet when the land dries out the flowers are insane here.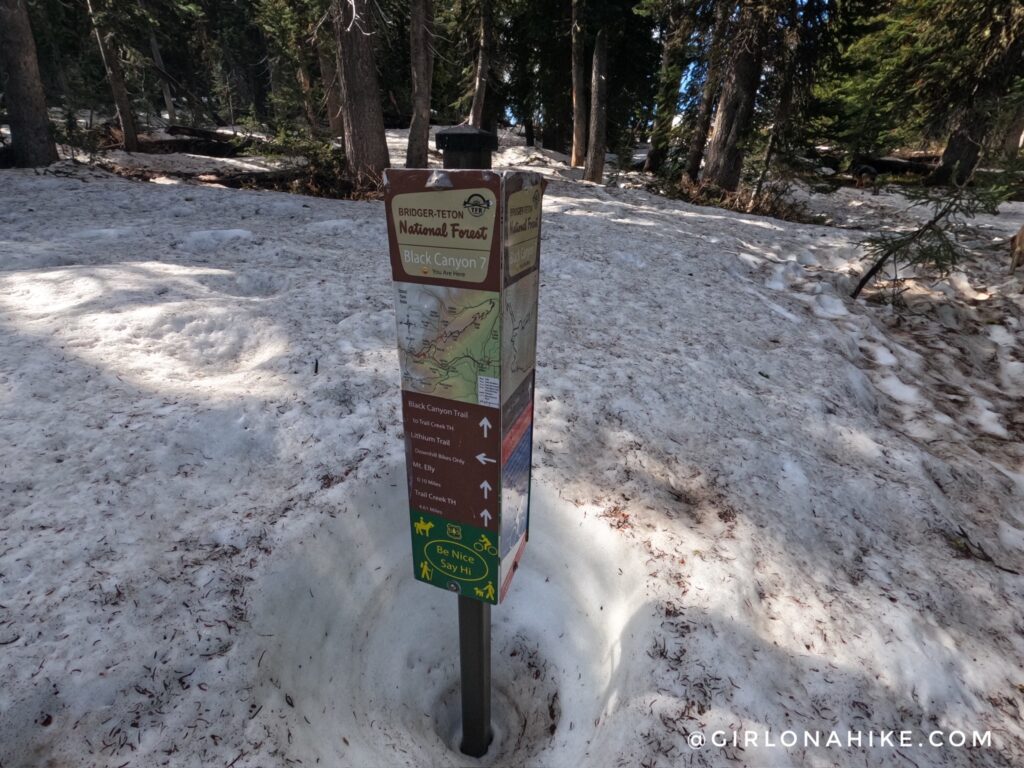 The first and only trail sign we saw during the entire hike. Mt. Elly is not marked on the map but it shows the arrows for it.
The snow was deeper here but again, only for a little bit at a time.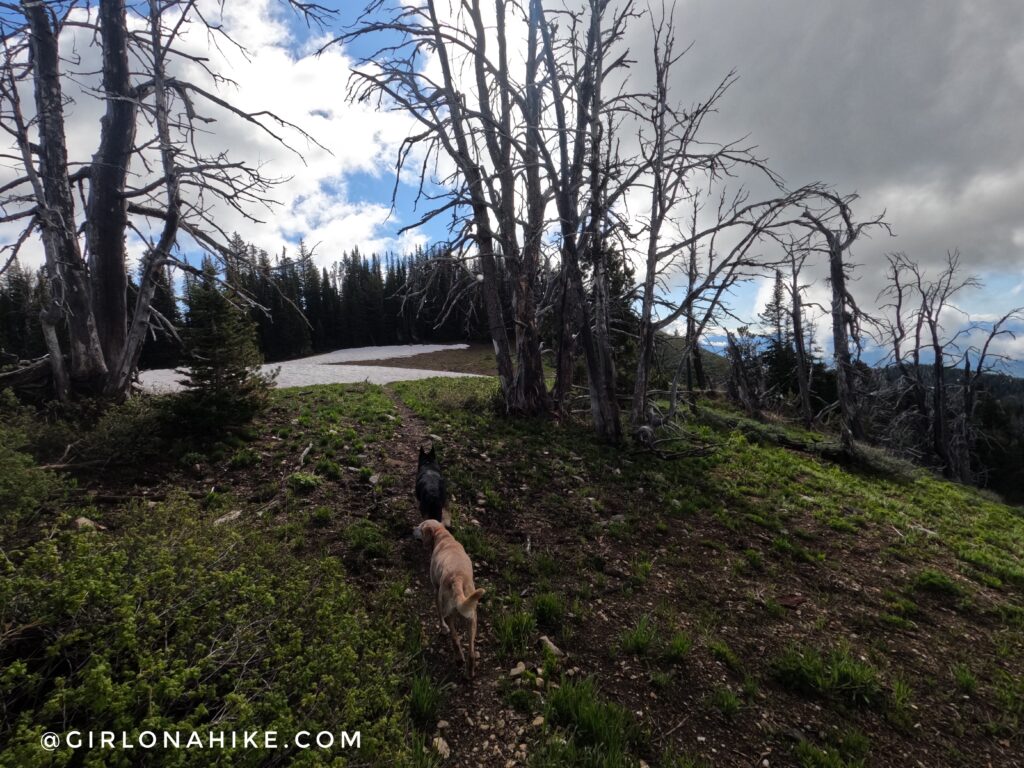 Once you reach the "T" in the trail, head left. There are zero signs for Mt. Elly.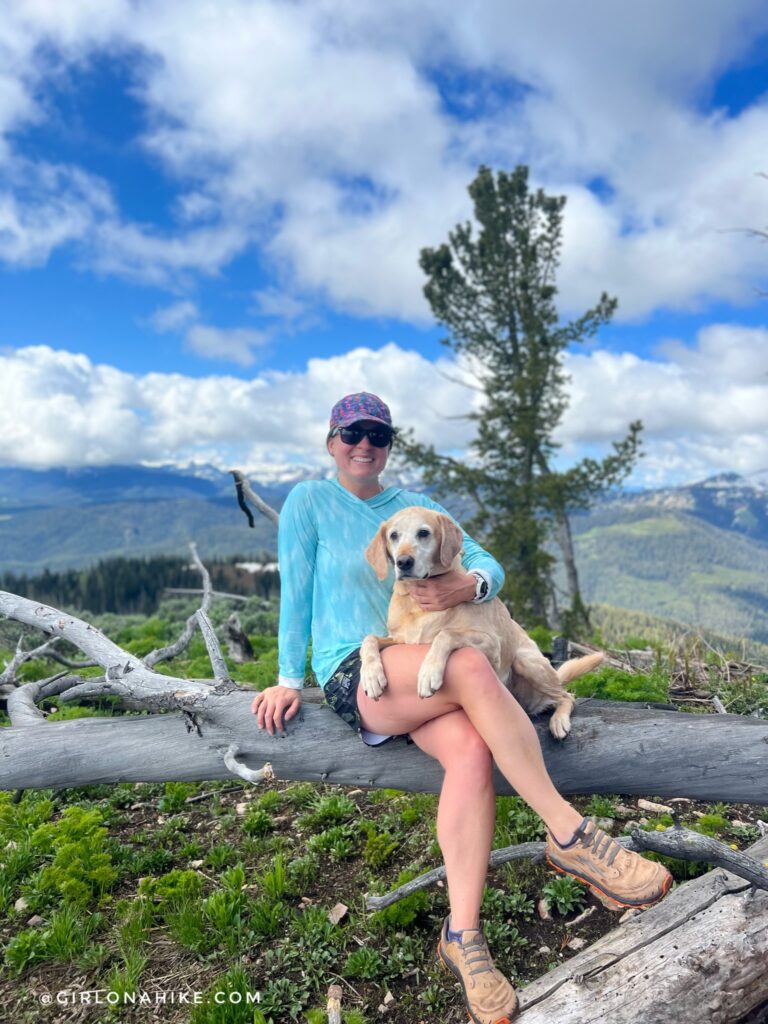 Mt.Elly was a great spot for photos!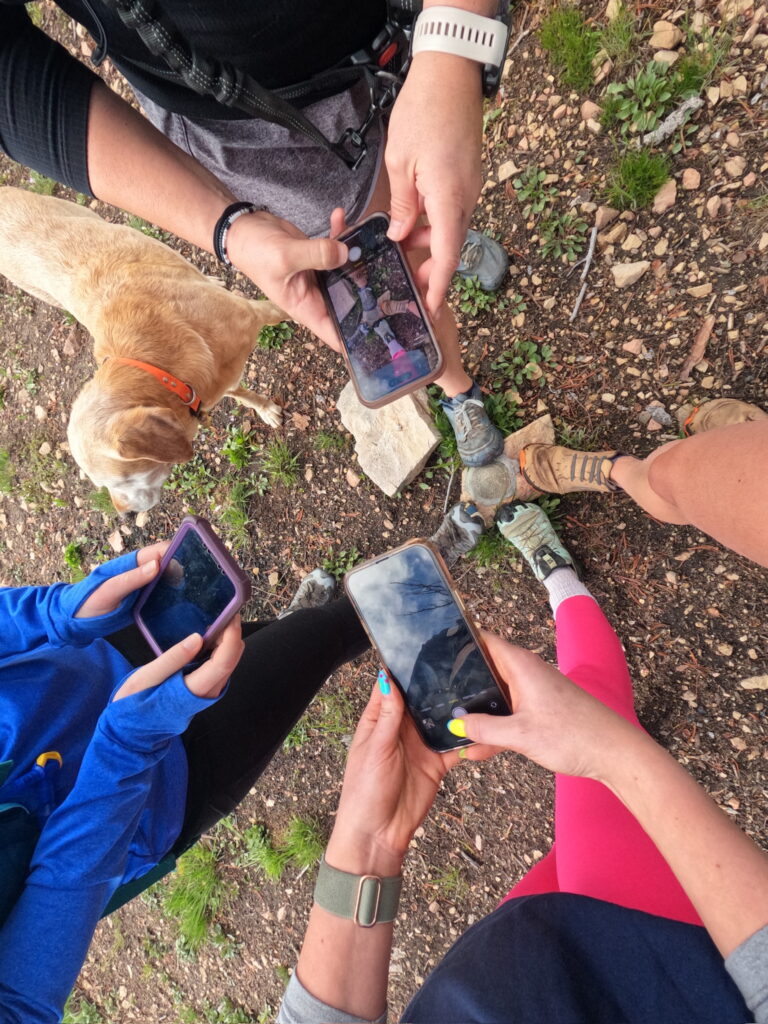 Despite there not being any signs for Mt.Elly, there is a summit marker. I thought this was funny that everyone got out their phones to take a foot/summit picture haha!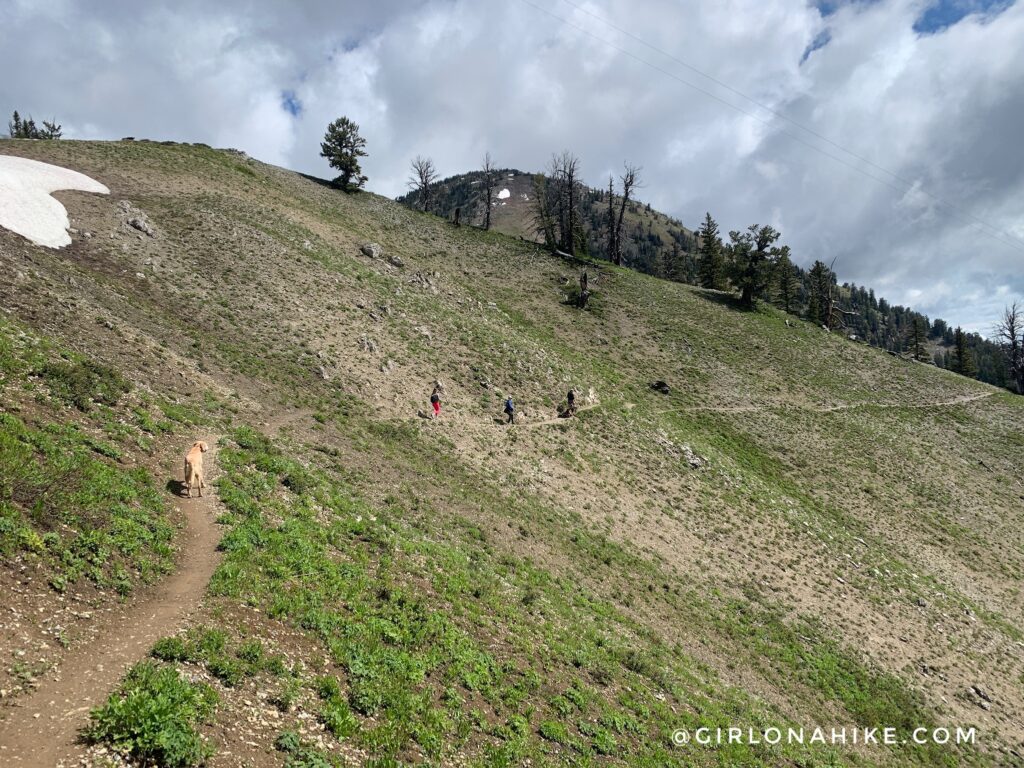 On the way back down we took the official trail to see something different. What a pretty, and fun hike! I really liked this one and would do it again.
Trail Map
My track via Gaia GPS – the best tracking app! Get your app here for a discount.
Recommended Gear
Nearby Hike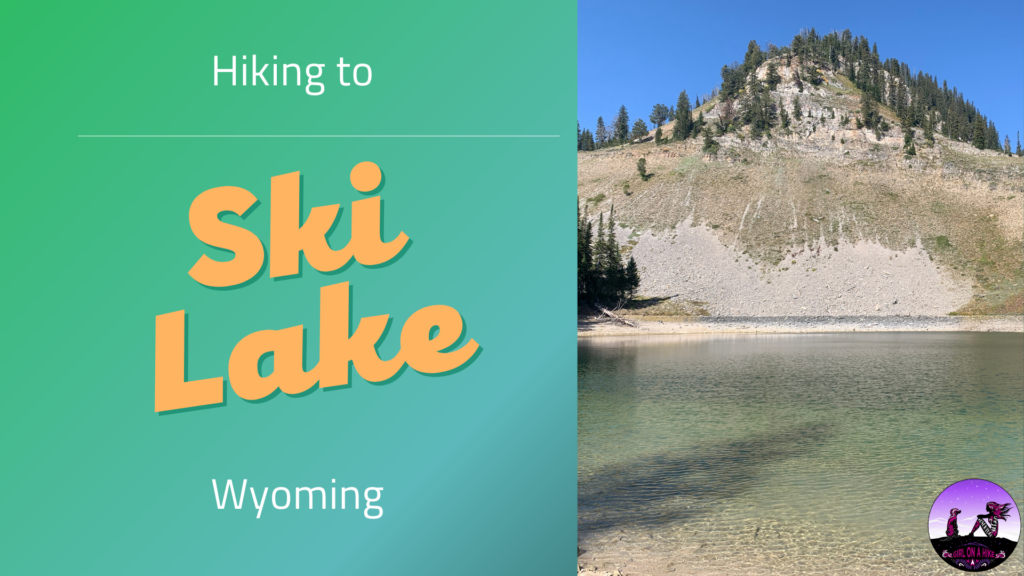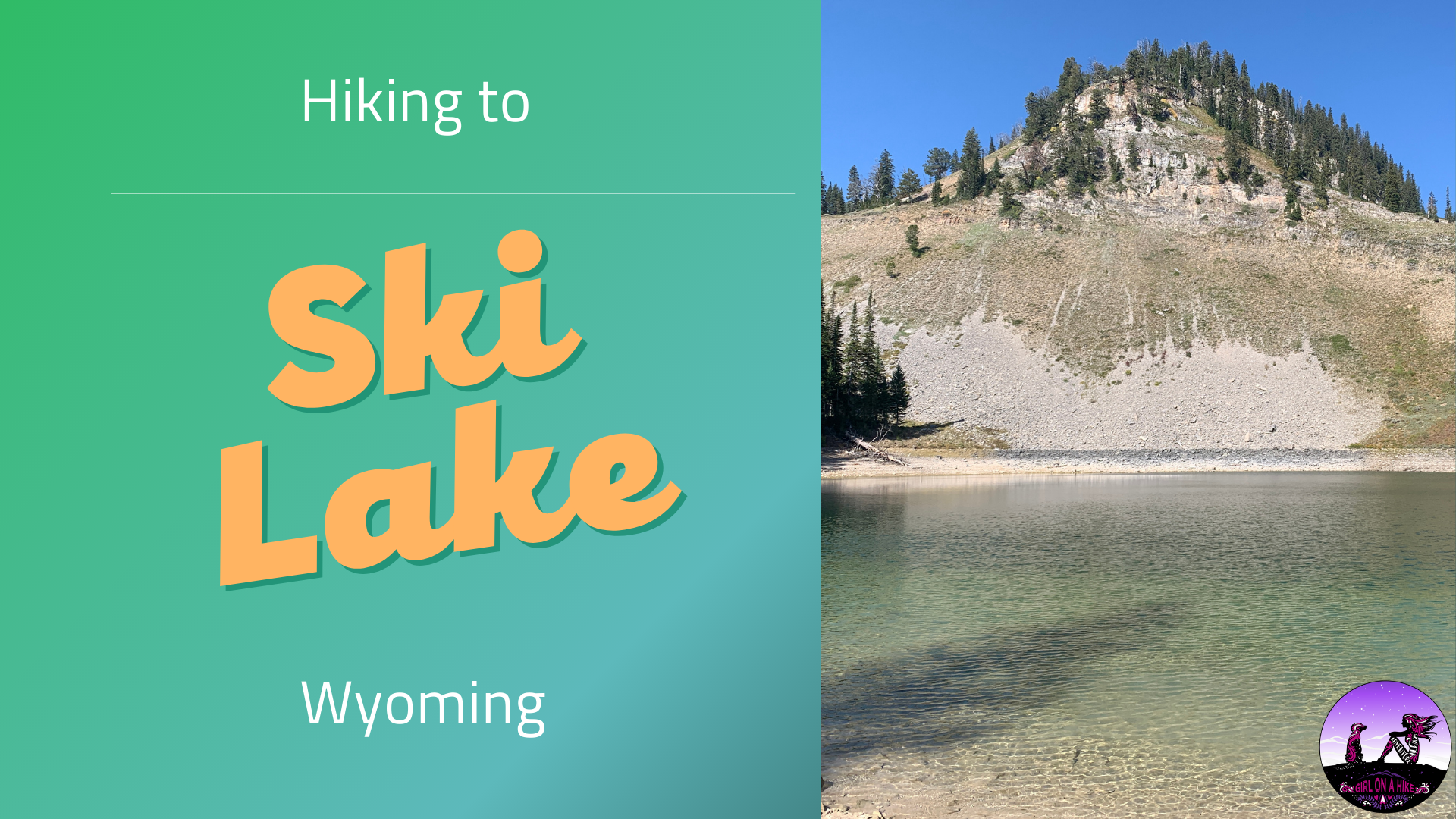 Save me on Pinterest!