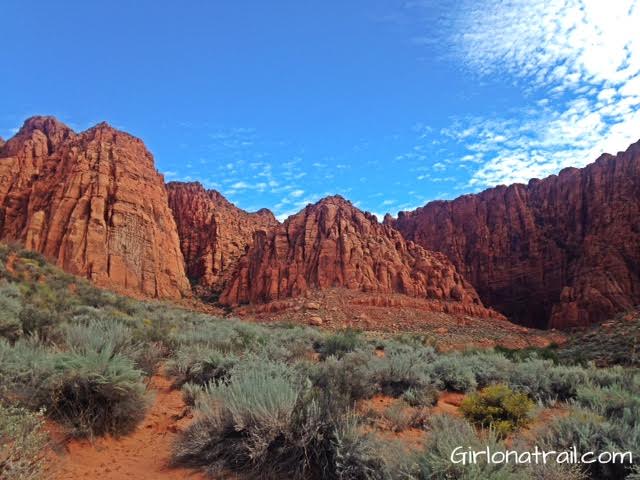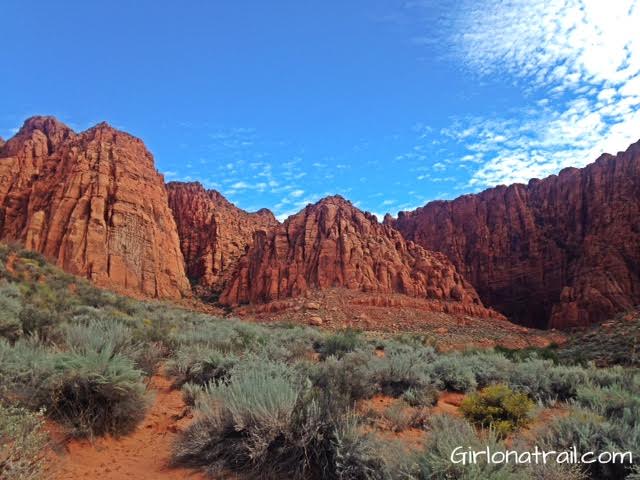 Kayenta Canyon Trail is known by two names: Kayenta Canyon, and to the locals, Hellhole Canyon. This trail starts in the town of Ivins, UT, about 15 minutes west of St. George, UT. If you don't like walking in sand washes, this is not the trail for you. 90% of this trail is walking in the wash, and on a sunny day (most days in Southern Utah), it can get very hot. There is no water, no shade, and no restrooms.
**Warning:  You do not want to hike this trail when it is raining, or there is rain in the area due to flash floods.** To see a video of this area under a flash flood, check out this video.
Directions
 In St. George, head north on Bluff St., then left onto Snow Canyon Parkway and drive past the large, fancy round-a-bout. This street will turn into Center St, and you'll drive past the Vista School. In Ivins, turn right onto 400 W. This will turn into Taviawk Driver. At the bottom of the hill you'll see the wash, and a parking area for 2-3 cars. This is where you'll start hiking.
Trail Info
Distance: 4 miles round trip
Elevation gain: flat
Dog friendly? Yes, off leash
Kid Friendly? Yes
Permits? None.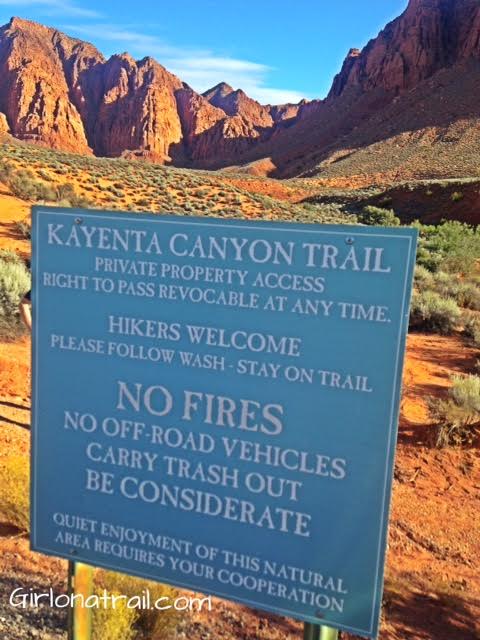 Start by walking down to the wash behind this sign.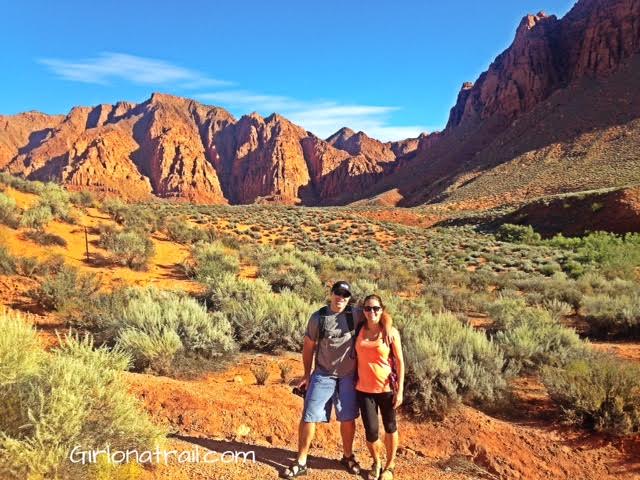 Hiking with a good friend, near the start of the trail.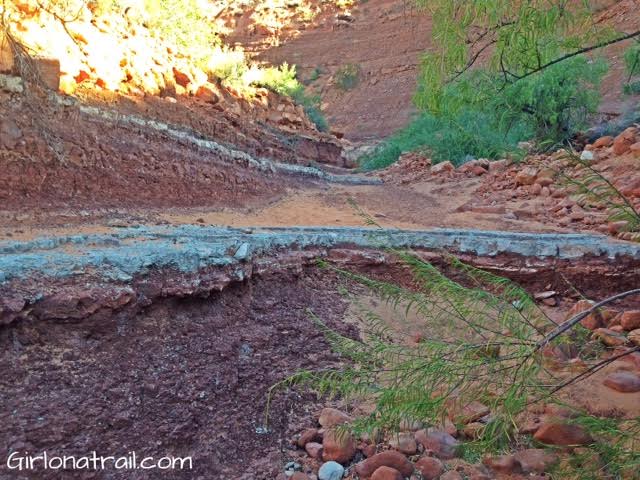 You'll cross over various types and layers of rock.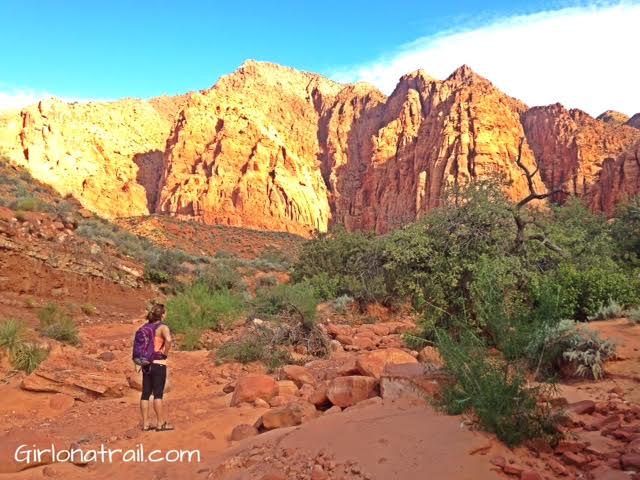 Eventually, the view opens up a little, and you get a closer view of the canyon walls. It makes you feel like you are in Zion National Park but without the crowds.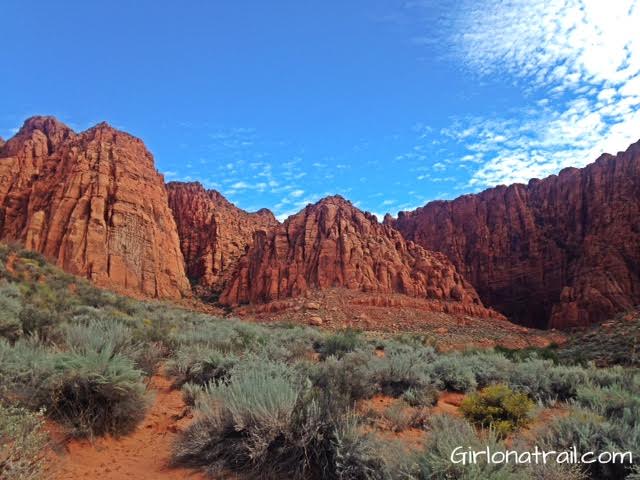 Another fantastic view of the canyon walls. Keep your eyes up for cairns – eventually the trail heads up closer to these walls along a trail.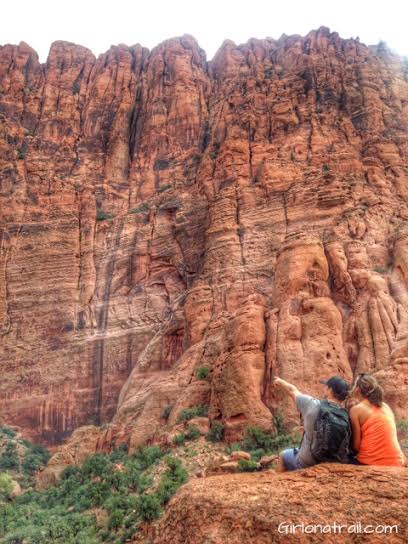 Finally, after an hour or so, we get into the "good part" of the hike. The walls are tall above you, there are many rocks to climb on, and it was a little cooler in the shaded areas.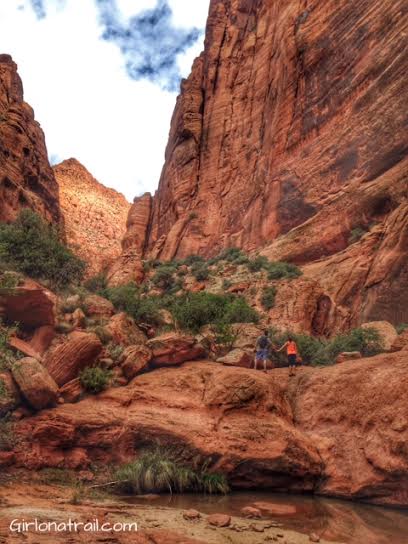 We only hiked in as far as this first pond. Keep in mind that after a recent rain storm, there may be several pools. If you keep hiking up this canyon, you will be forced to turn around in about 15-20 minutes due to the canyon walls preventing you from going further.
Trail Map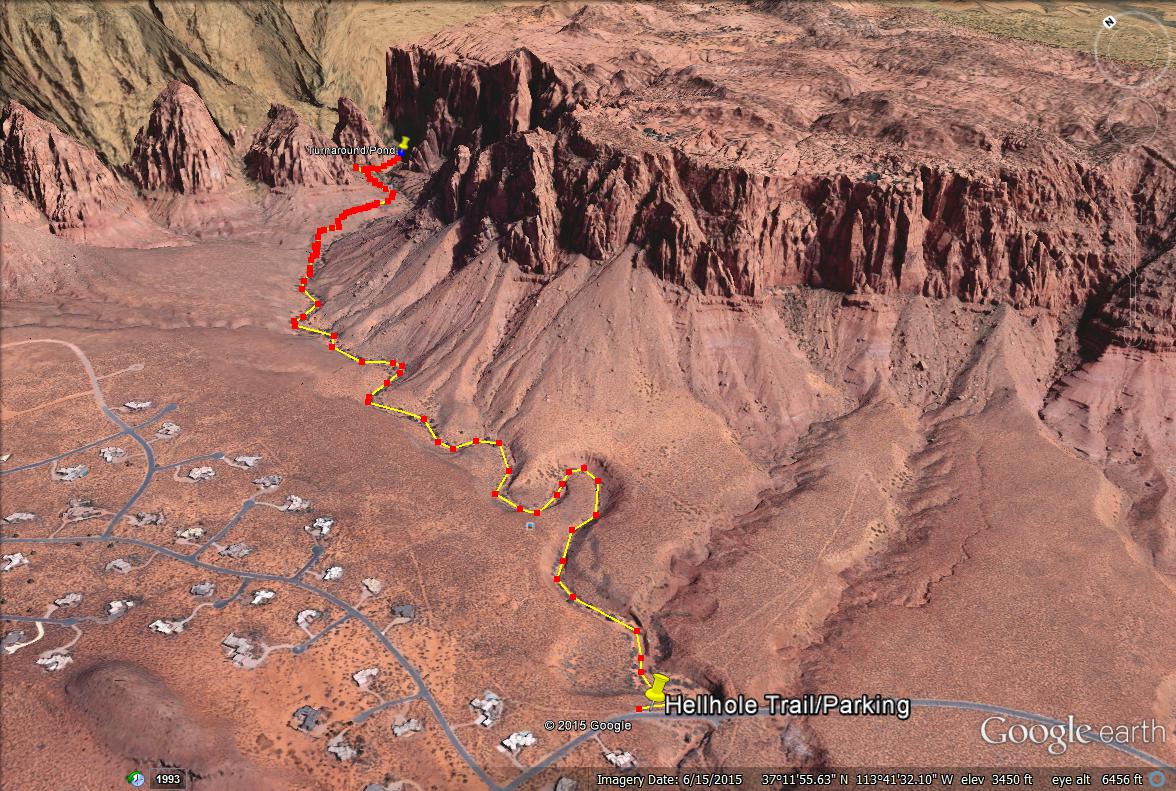 Here is a map to help guide you.