Hiking to Wiregrass Canyon Arch, Lake Powell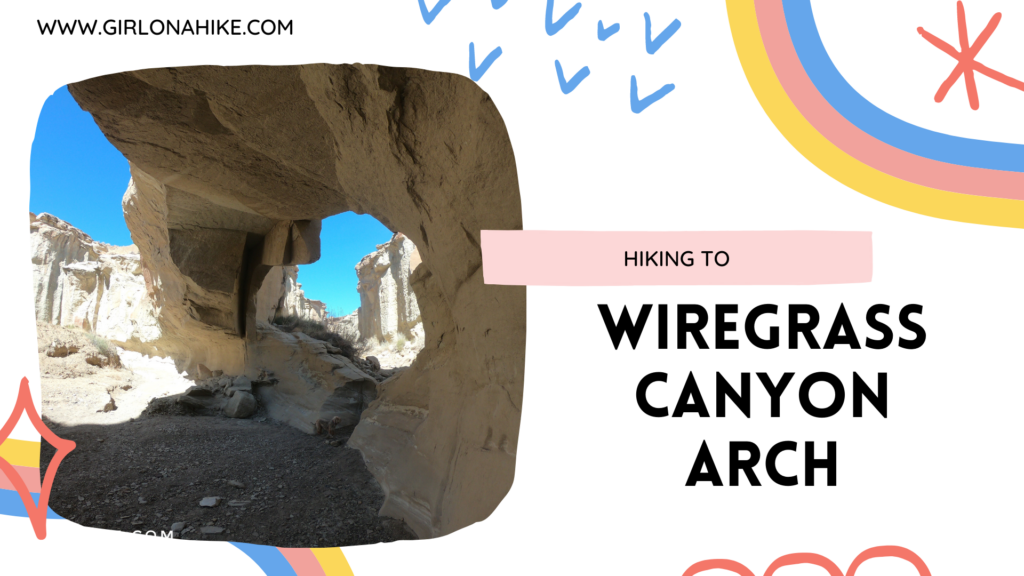 Wiregrass Canyon is one of many drainages that flow into Lake Powell, and offers a fun moderate hike. If you had a full day, you could reach the shore of Lake Powell, but most people only hike to the arch and back in just a few hours. Wiregrass Canyon Arch isn't the only attraction – tall, white canyon walls with two sections of light scrambling make this enjoyable for the whole family. The first 1/2 mile winds through a dry wash, before entering the canyon, where the fun begins.
About
The best time of year to hike this Wiregrass Canyon is November through March, when temperatures are much cooler. There is very little shade and zero water, so dogs will get hot quickly. On the day we hiked this the first week of March it was only 60F, and Charlie was too hot for this short 2 mile hike. Be sure to start early in the morning and bring plenty of water even though it's a short hike. The trail may not be accessible after a recent rainstorm, since you do have to drive through the small Wahweap Creek before arriving at the TH. You do not need 4×4 drive, but an SUV or larger will be best to cross the creek. Avoid this area during and after a recent rain storm.
Thank you to my friends over at Oh, They Places They'll Go! for recommending this trail!
Directions
From HWY 89 in Big Water, UT drive North at Ethan Allen Dr., then turn right at the brown sign for "Glen Canyon" on NP 230. Drive 4.6 miles, where you will see the tall brown sign for Wiregrass Canyon and a large parking area on the right. Again, you will need to cross Wahweap Creek, and should have an SUV or larger.
Here's a driving map.
Trail Info
Distance: 2 miles RT + more for exploring
Elevation gain: 200 ft
Time: 2-3 hours
Dog friendly? Yes, off leash
Kid friendly? Yes, all ages
Fees/Permits? None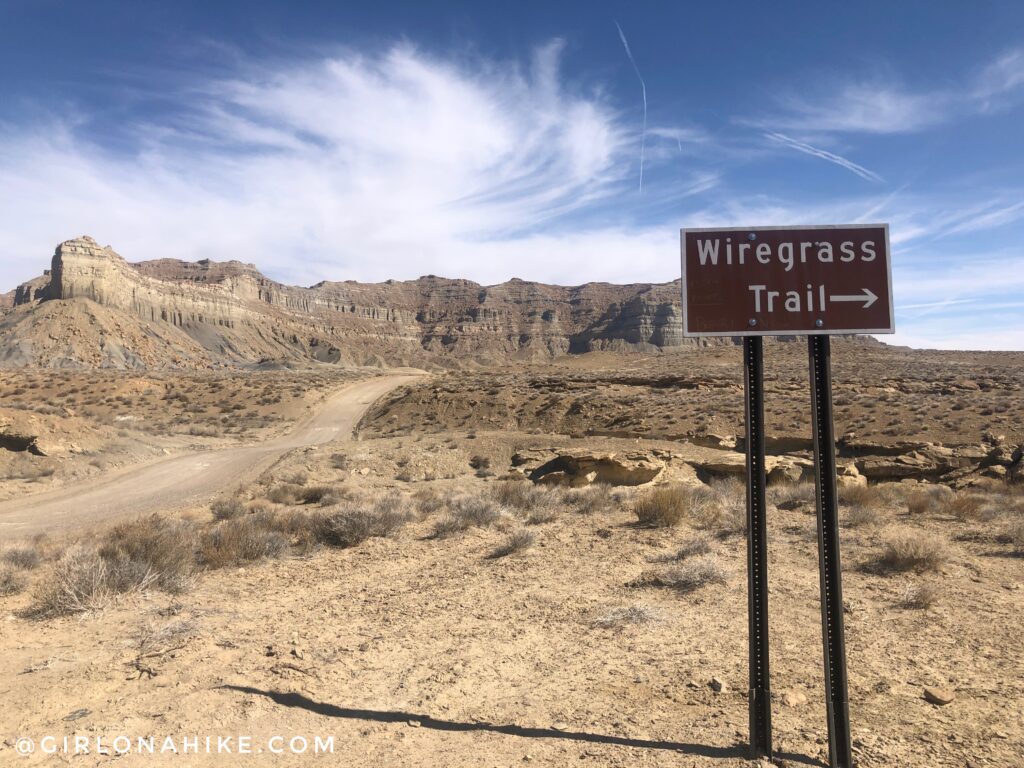 The trail sign is very tall, and located off to the right of the dirt road. Start by following the trail down into the wash.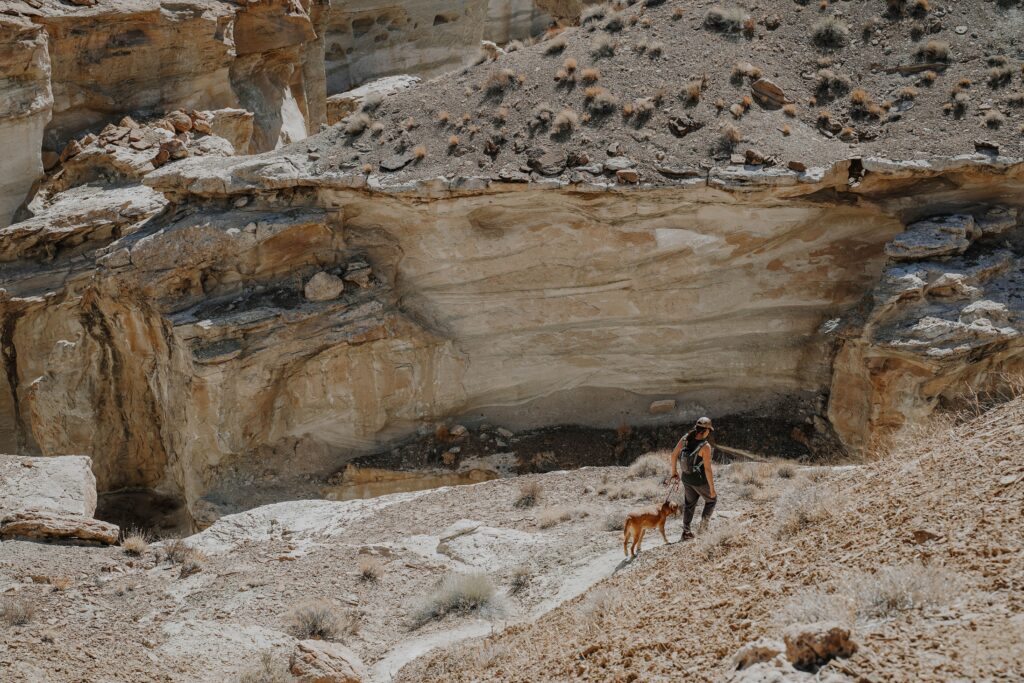 Making our way into the canyon. Charlie found some nasty stuff to eat so he briefly went on-leash haha! Photo by @a.lillie.photo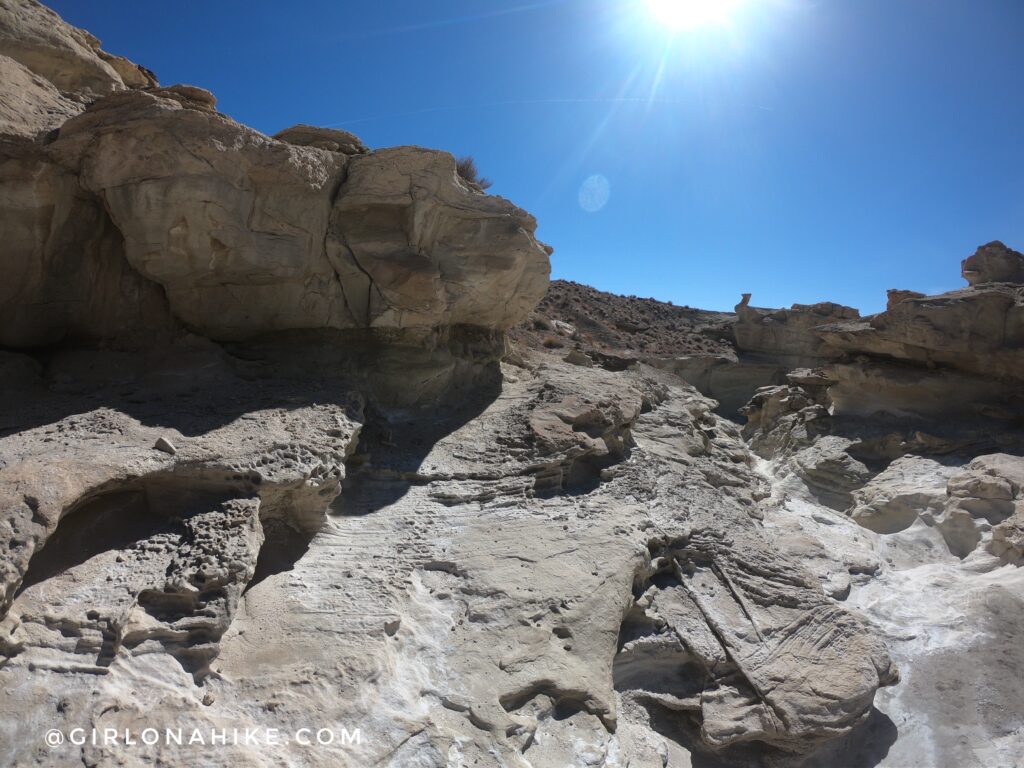 You'll follow the boring, dry wash for about 1/2 mile, then will reach a point where you can choose to go up and over the hill or down the now white rocks.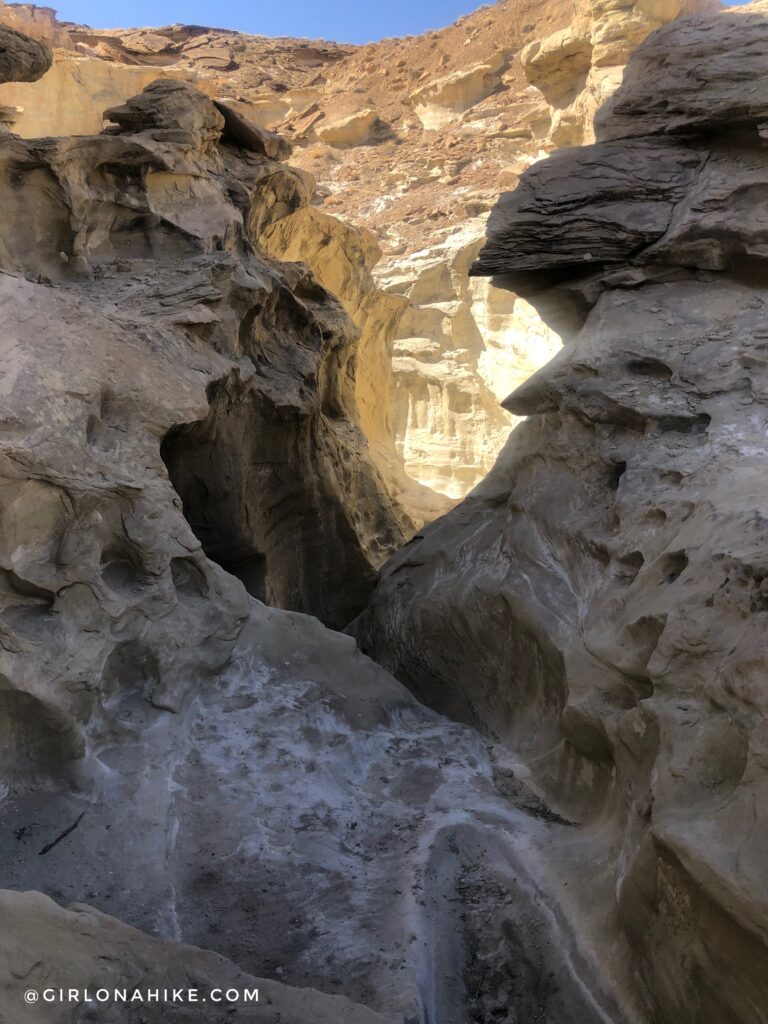 It's fun to explore to the right, down the white rocks, but you won't be able to get all the way down especially if you have dogs along. Instead, go back to where the split is, and go up and over the hill. You will come to what looks like a 4-way intersection. Keep going straight so that you drop down to the other side of the hill.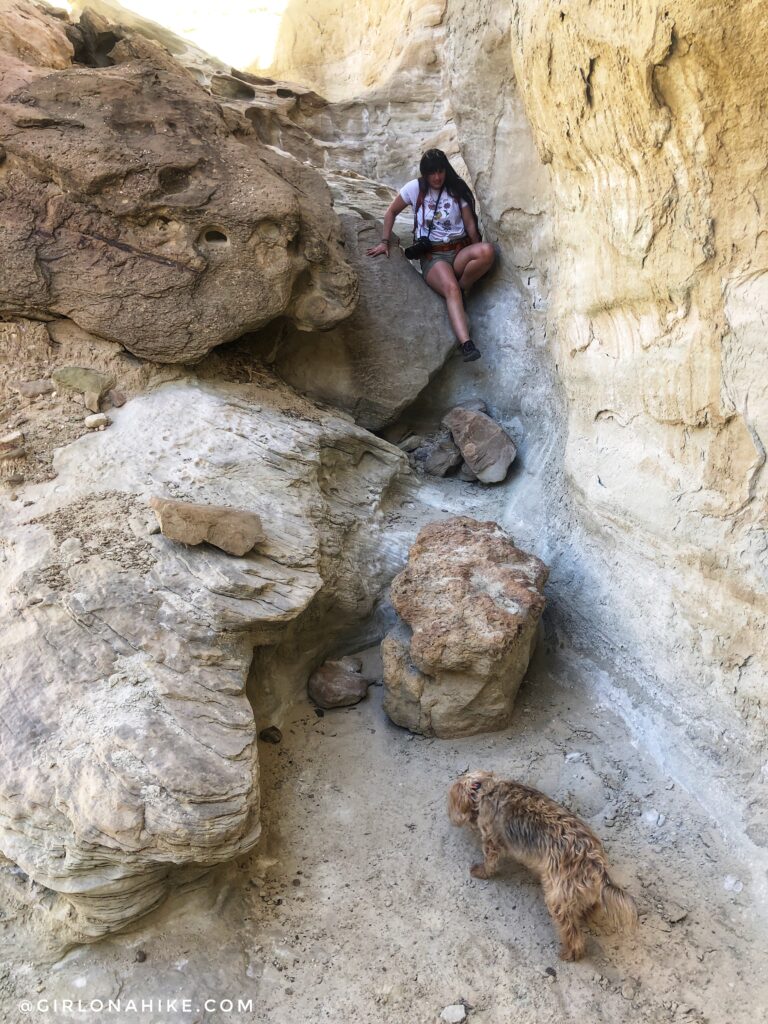 Follow the trail as it hugs the canyon wall, and will wrap around to this small obstacle. Drop down this, then one more until you reach canyon bottom.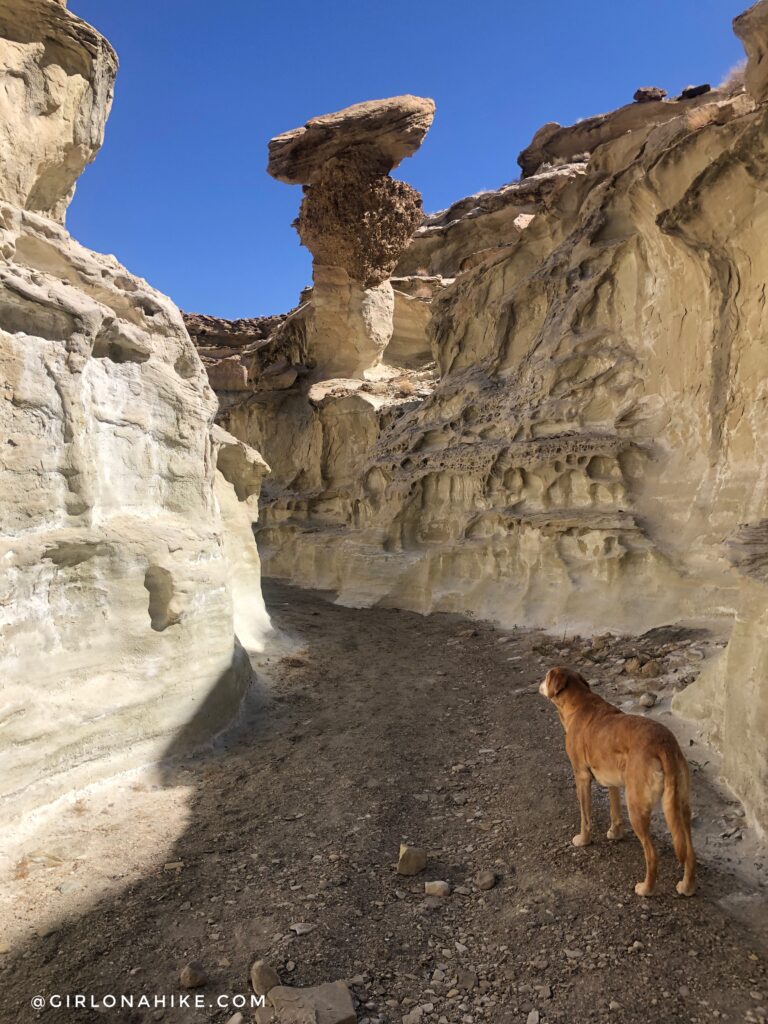 First we decided to explore up the canyon, back towards the pour off area so we could see what that looked like.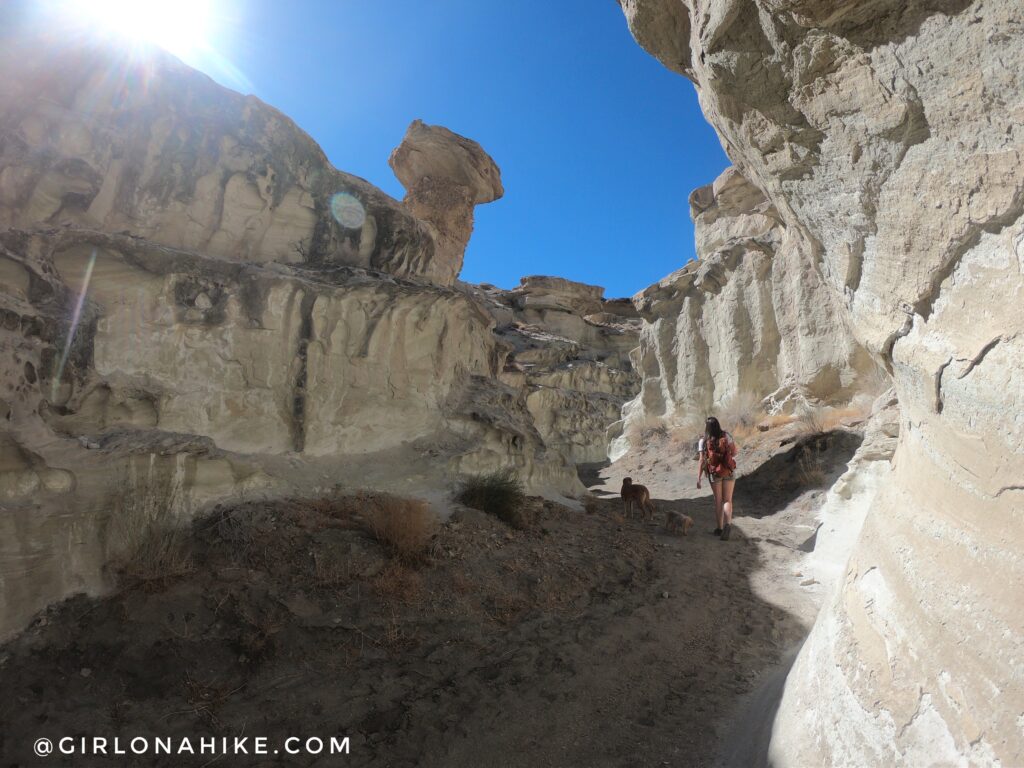 There were some very cool rock formations!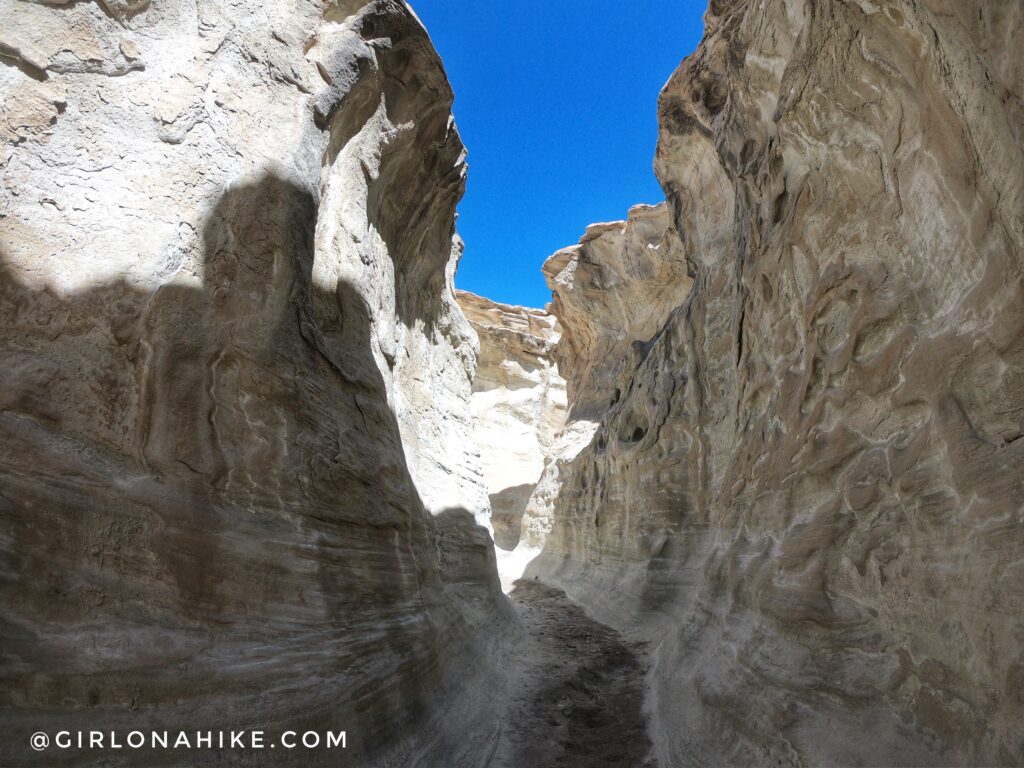 There is a short section of a slot canyon just before the pour off. It was fun to explore, but we were here for the arch! We turned around and went back the other way, past where we dropped down the easy obstacles.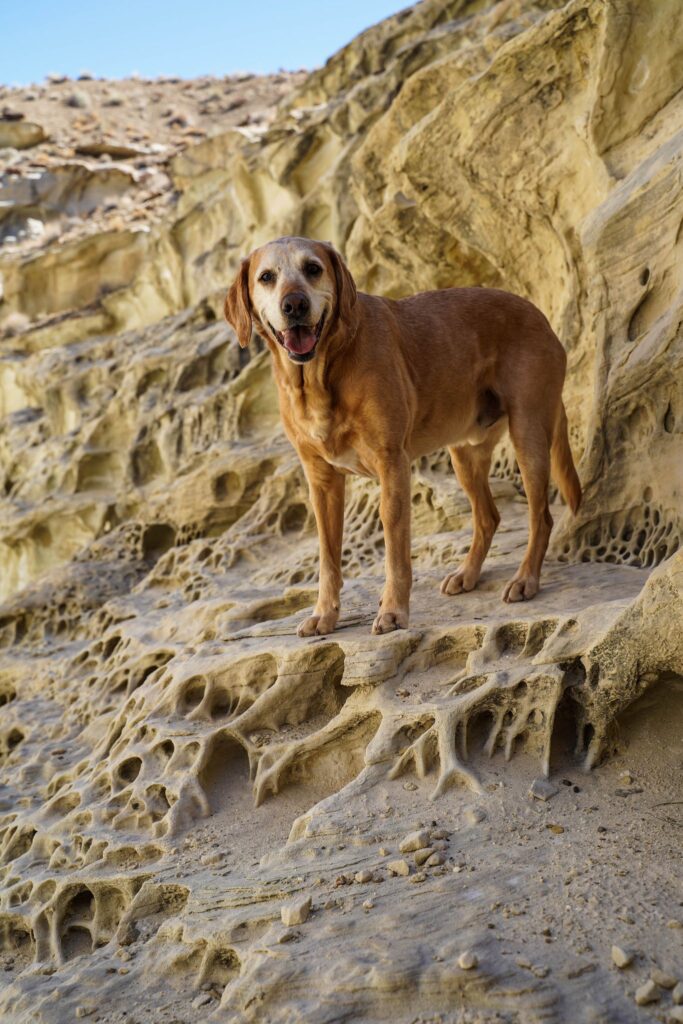 When you are a winter dog exploring the desert and find that cold, shady spot. Ahhh! Photo by @a.lillie.photo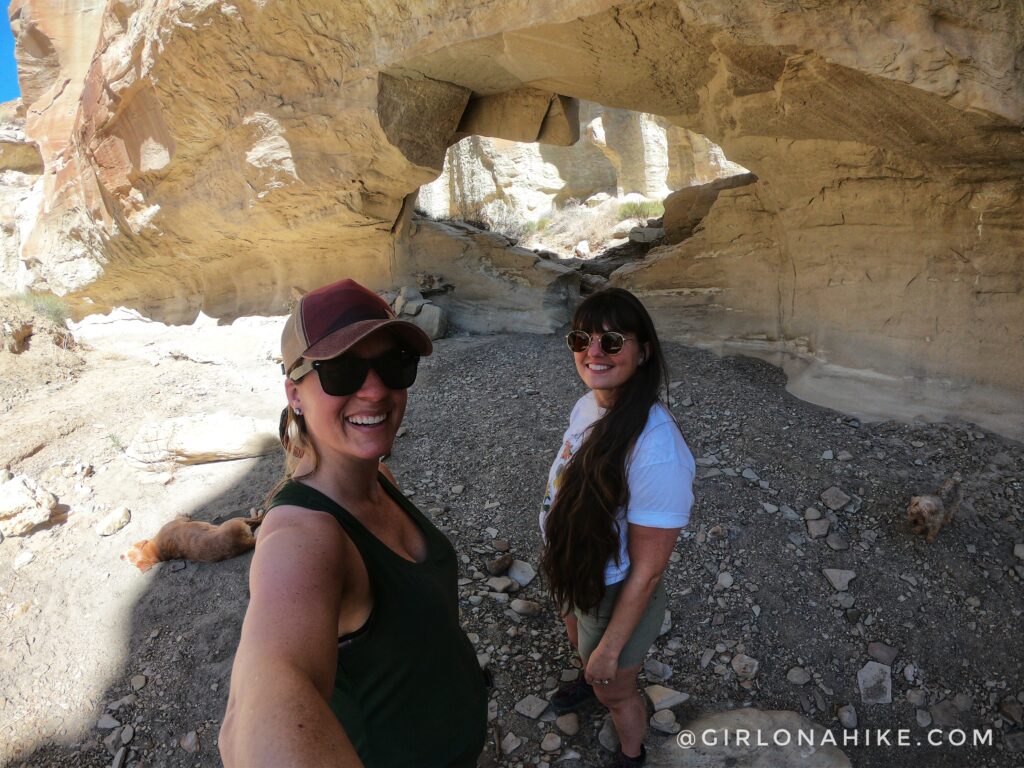 Not too long after we found Wiregrass Canyon Arch!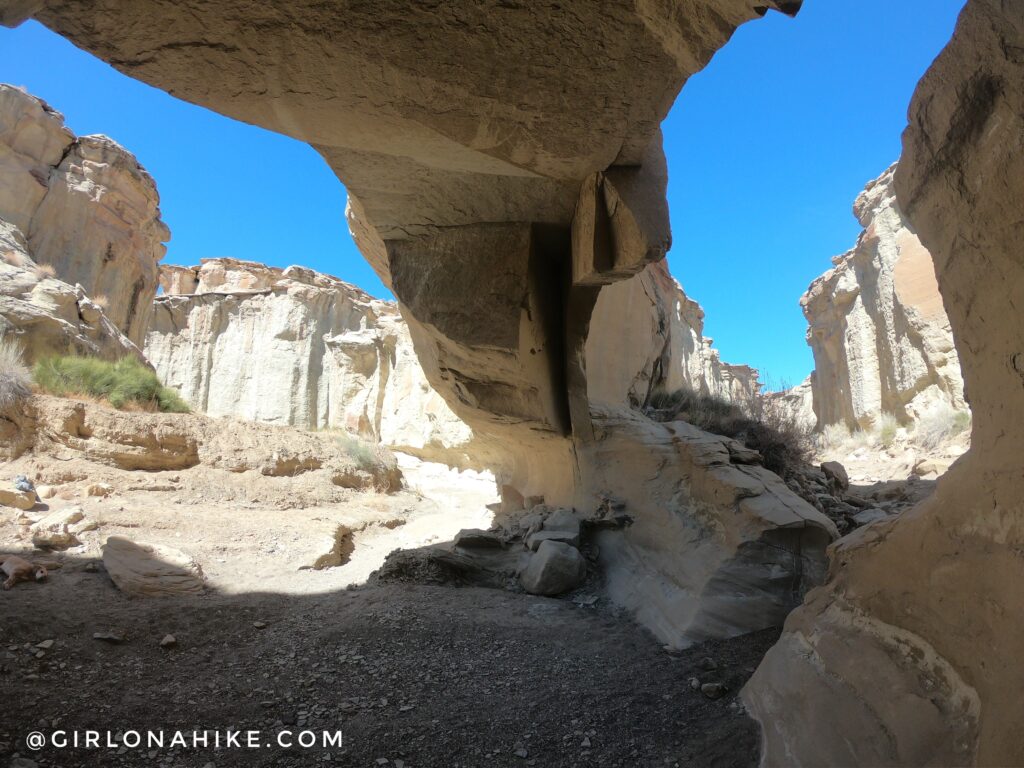 It was only about 20 ft tall. It was really fun to see this arch split the canyons.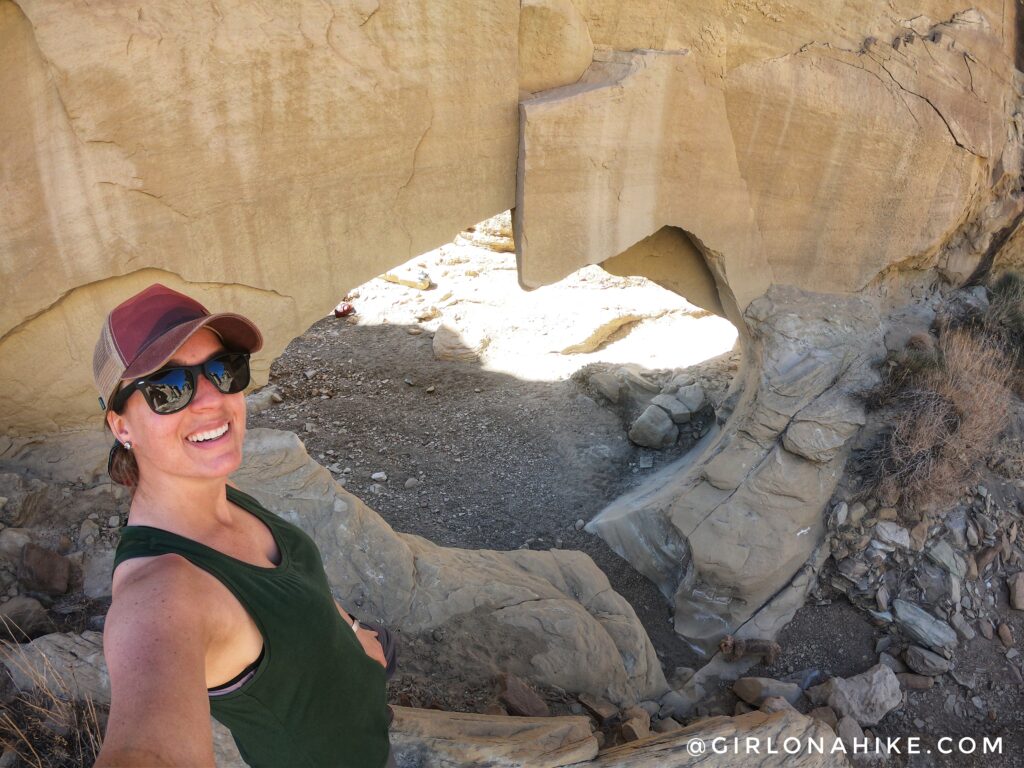 The arch as viewed from the other side. It looks like the shape of a baby chick to me!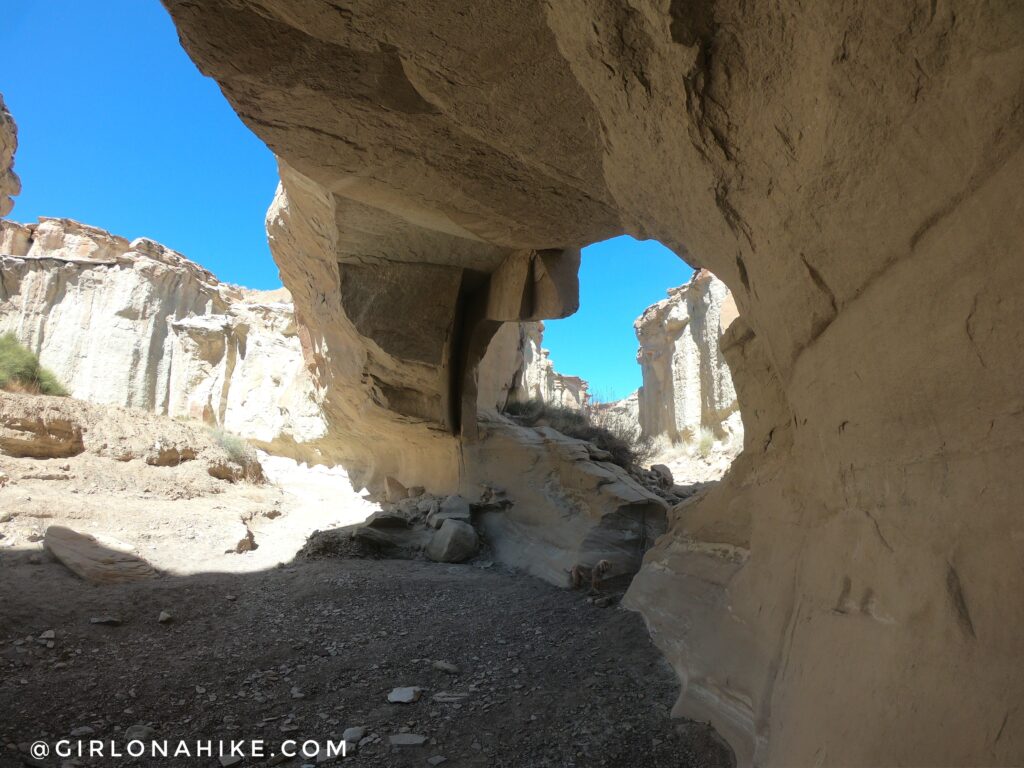 You can keep continuing down Wiregrass Canyon, but we had more places to check out so we returned the way we came.
Check out my video of our entire trip!
Trail Map
My track via Gaia GPS – the best tracking app! Get your app here for a discount.
 
Recommended Gear
Nearby Hike
Visiting Alstrom Point, Lake Powell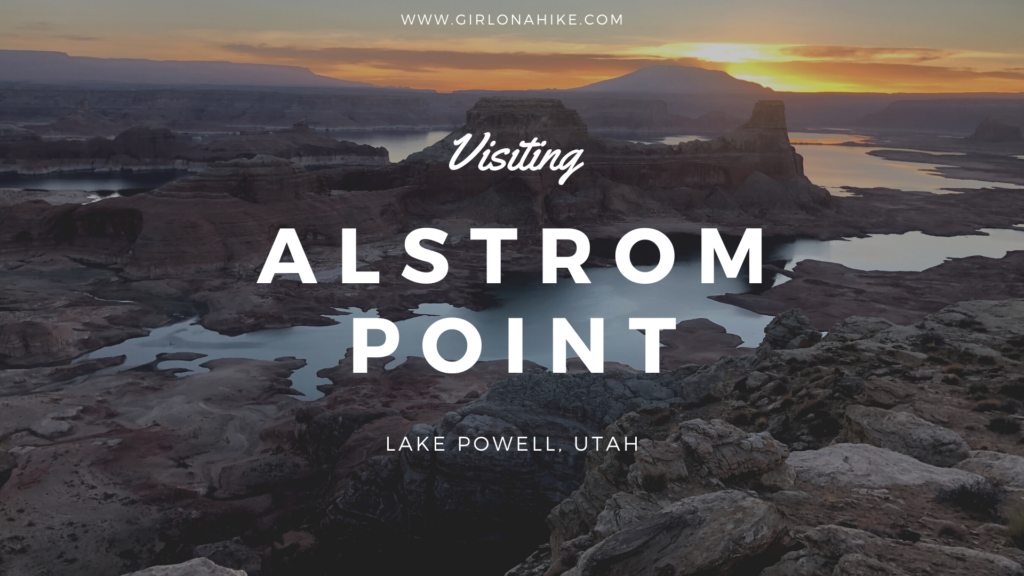 Save me on Pinterest!